Congratulations on your engagement! If you've found your way to this page it probably means you're recently engaged and decided to have your wedding in beautiful Asheville, NC. If you're not from the area and are planning a destination wedding here in the Blue Ridge Mountains, you've probably quickly realized there are an overwhelming number of beautiful Asheville Wedding Venues and awesome vendors. That's a good problem to have for sure but simply going to The Knot or Wedding Wire and searching for wedding venues or vendors in Asheville you're sure to be inundated with hundreds if not thousands of options to choose from… How the heck do you narrow that down! So I wanted to share a smaller more personalized list (in no particular order) with some of my favorite places to photograph and favorite people to work with! I hope this helps you plan your fabulous mountain wedding in Asheville!
All of the vendors and venues I've included below are places and people I truly love working with and who go out of their way to make each couples wedding day truly special! I've been a full time wedding photographer for 10+ years and photographed over 200 weddings I've worked with some terrible vendors and at some terrible venues. Let me tell you…. It's super important to pick vendors you connect with, who share your vision for your wedding day! Good vendors will enhance your day and help to keep it stress free and fun!
So before I get to long winded… Let's go ahead and introduce you to some vendors!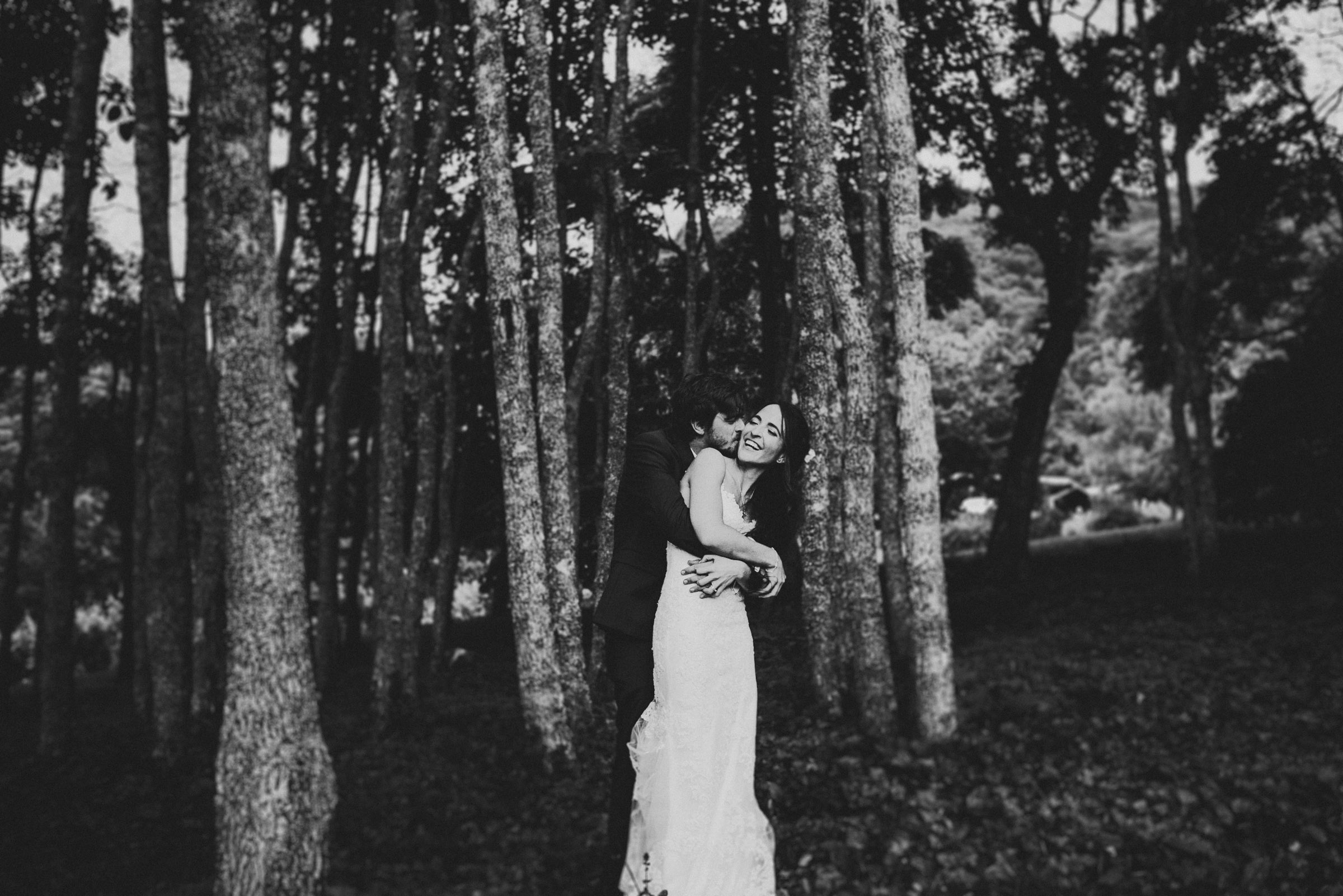 Best Asheville Wedding Planners
Your wedding day will have many moving pieces, hiring a wedding planner will allow you to have a more relaxed and stress free day!
Smash Events | Dominique and Shayla with Smash Events are two of the most personable, fun, organized planners in Asheville. Every wedding I've worked with them runs smoothly with low stress and a fun vibe. Something unique + awesome about Smash Events is that they offer amazing catering as well as floral services!
Carolina Love Events| Nikki and Pankti are two of the sweetest ladies. They offer everything from full service planning to day of coordination. You would be in fantastic hands if you hire Carolina Love Events to help you plan + execute your day!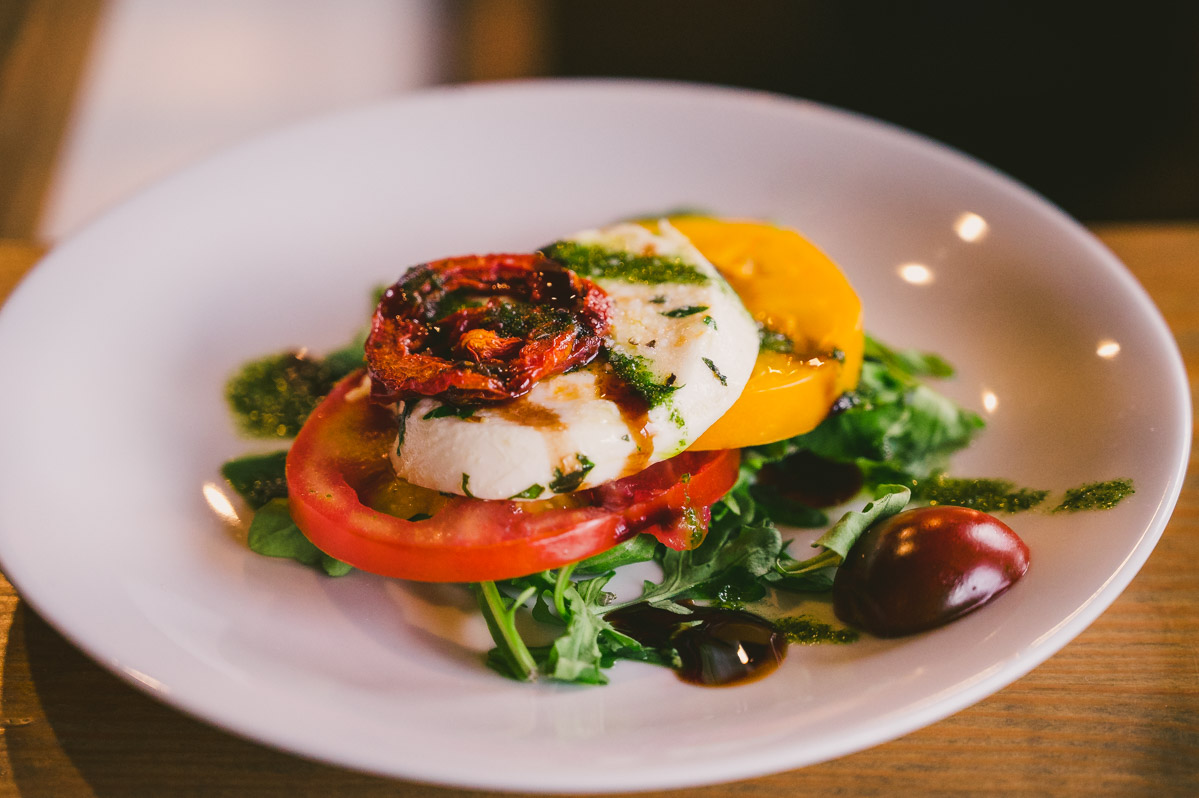 Best Asheville Catering
Smash Events Catering | Mentioned above for wedding planning, Smash Events also offers amazing catering options. They offer incredible menu options and their Executive chef Nestor cooks everything to perfection. It's seriously good guys and I've had a lot of wedding food.
Celine and Company | Chef Kim seems to deliver amazing tasting and beautifully presented food at every wedding I work with her on. I even photographed one wedding where the bride and groom loved breakfast so much they served their guests "breakfast for dinner", Celine and Company knocked this out of the park.
Luellas | If you want to serve your guests something classically Carolina, Luella's BBQ is incredible!
The Colorful Palate | Really darn good tasting food. Southern style with a farm fresh, dressed up twist.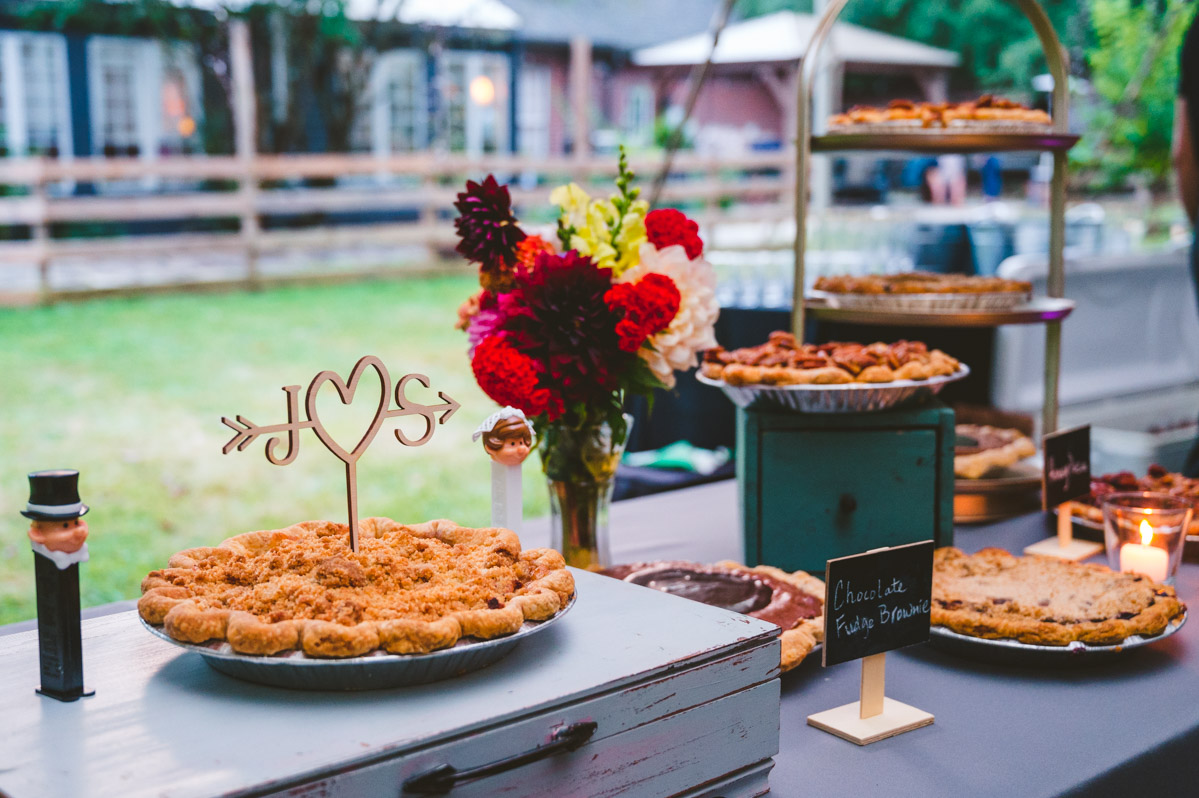 Best Asheville Desserts
If I'm being honest, this is probably the most important section. Fortunately Asheville has a little bit of everything available for those with sweet toothes, including amazing gluten free or vegan options.
Karen Donatelli Cakes | If you want cake, Karen is amazing!
For couples looking for something a little out of the ordinary check out:
Baked Pie Company | Because who wouldn't want a pie bar at their wedding?!
Sunshine Sammies | Youuu guys… These are the best ice cream sandwiches you'll ever have. Also you can have their vintage truck bring ice cream sandwiches to all your guests! (actually they make the sandwiches to order on site at your wedding)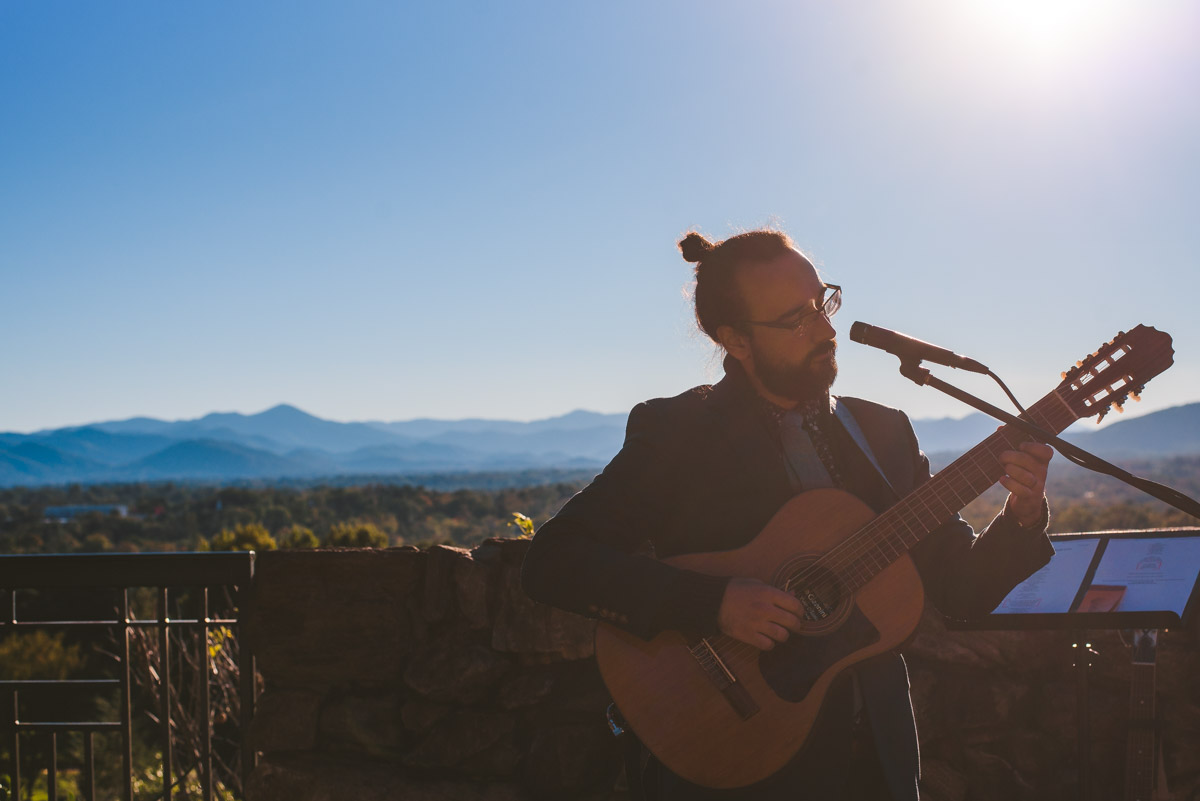 Best Asheville DJ's

Best Asheville Officiants
Of the 200+ wedding ceremonies I've witnessed over the years, easily my favorites are the ones where a family member or friend officiated! Definitely consider choosing a great friend or close family member with some personality and together you can craft a very personal ceremony that is right for you!
That being said here are links to a couple Asheville wedding officiants: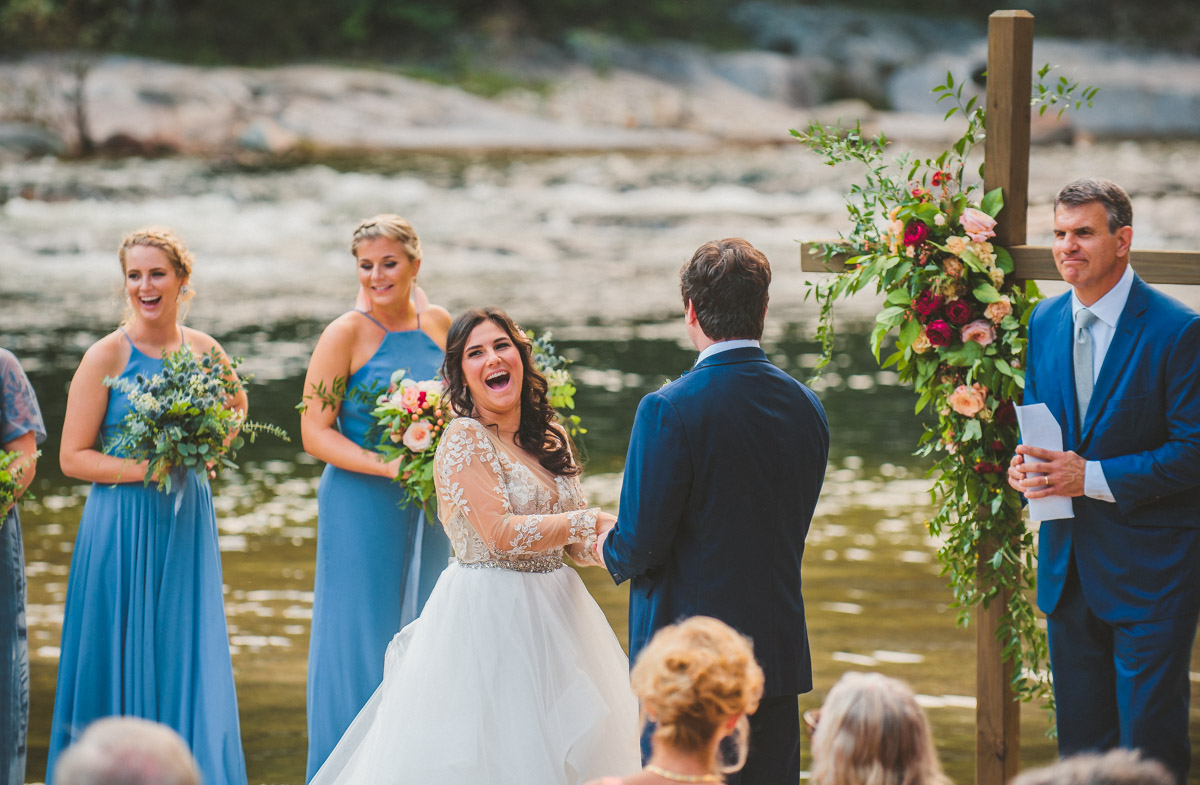 Asheville Hair & Makeup Artists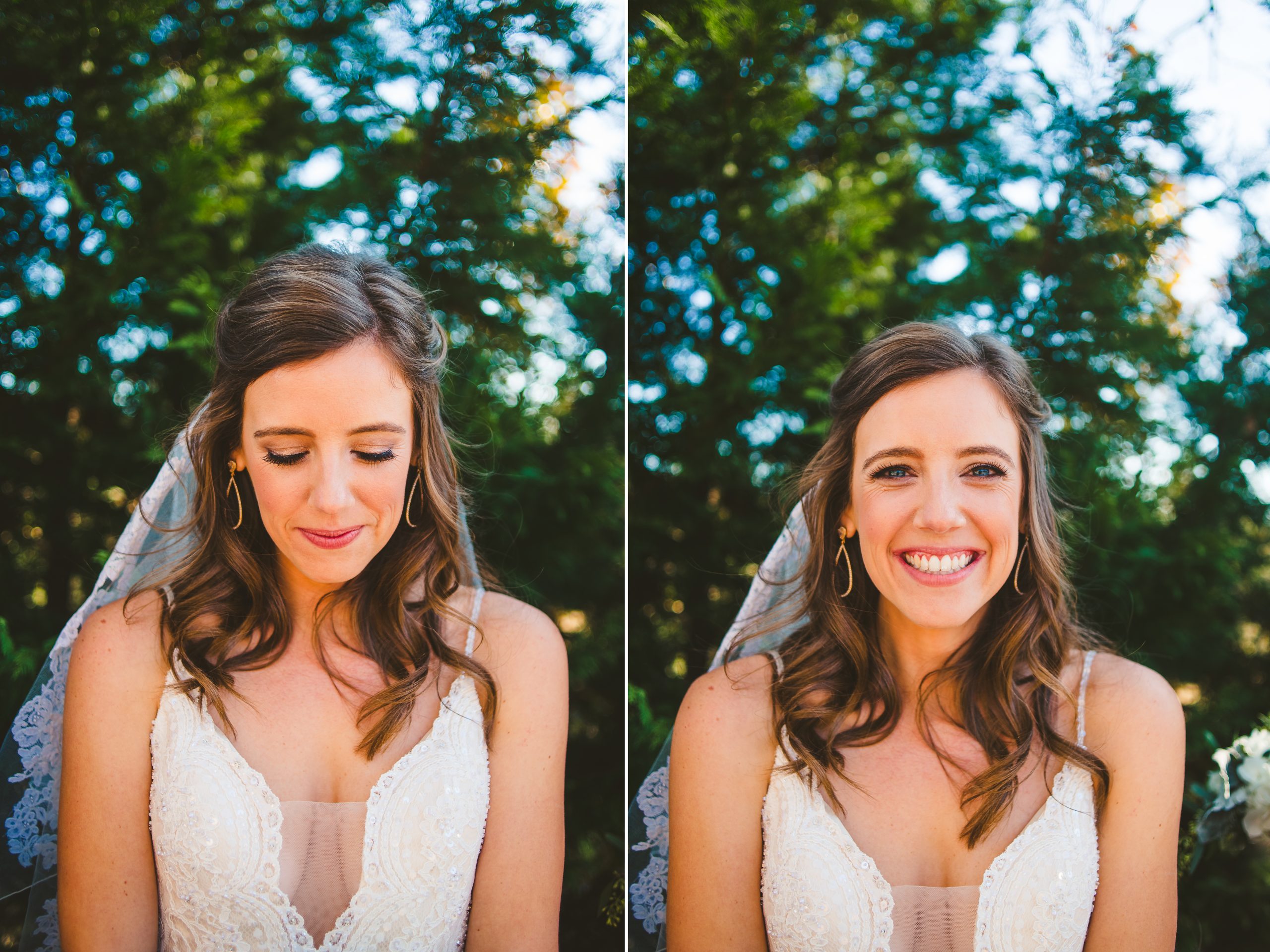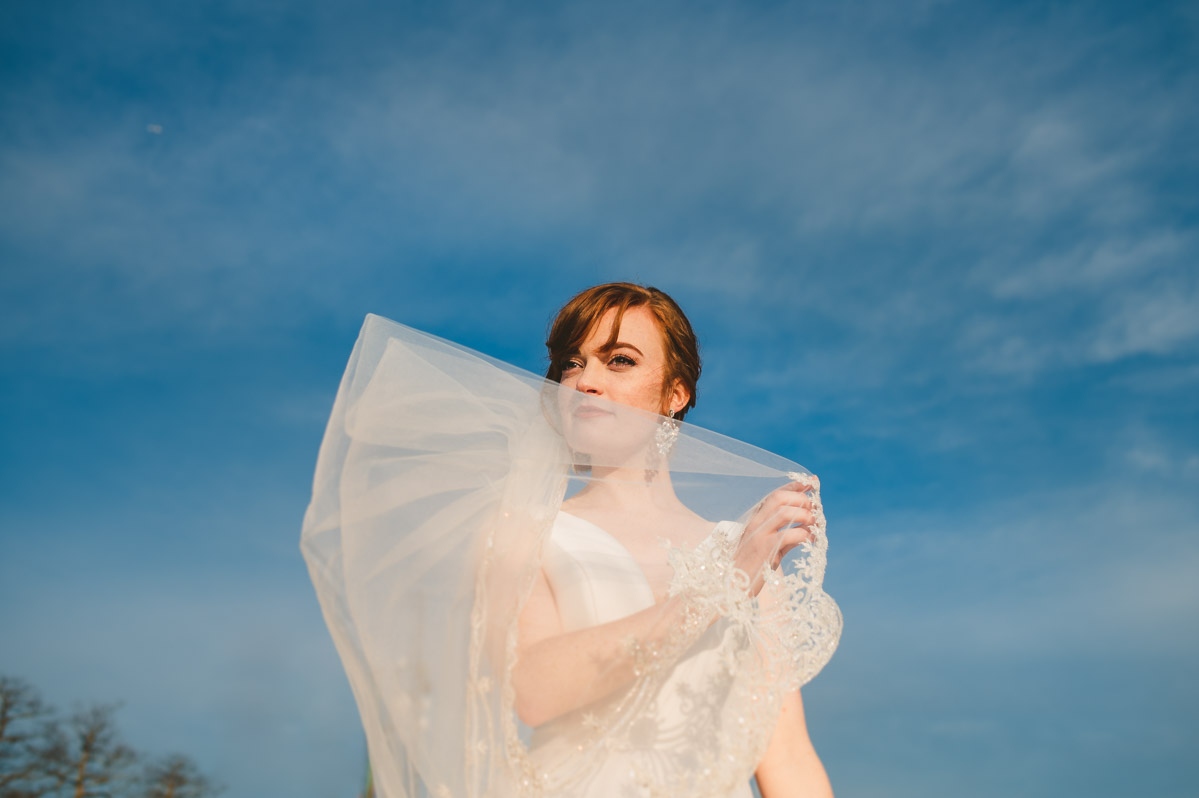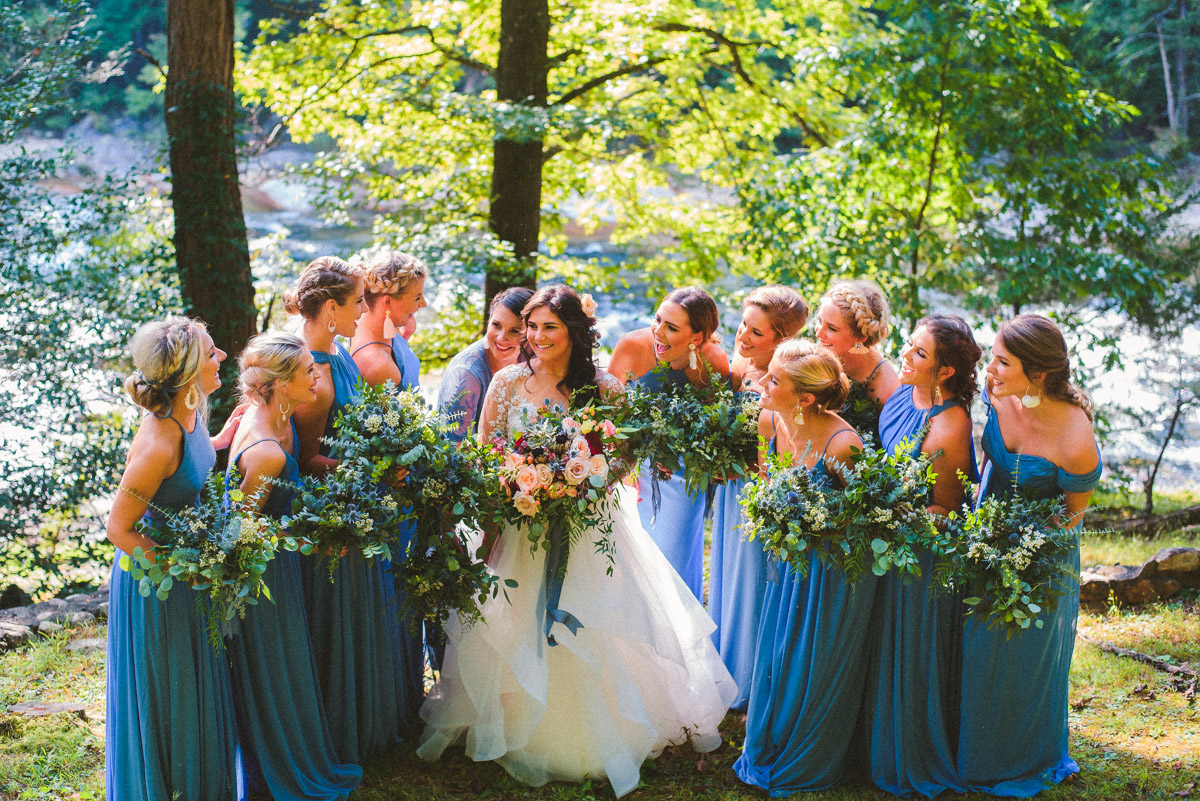 Asheville Florists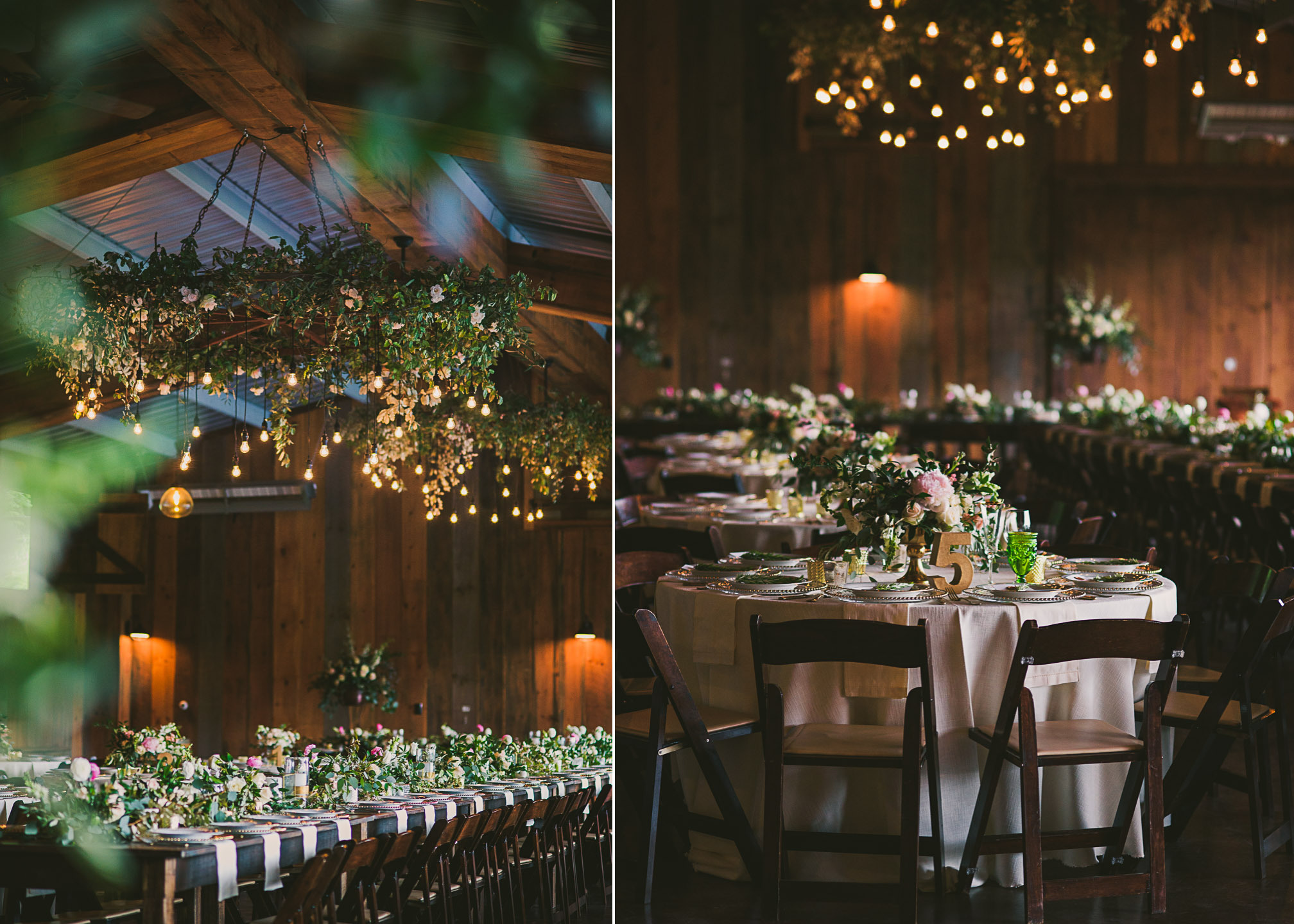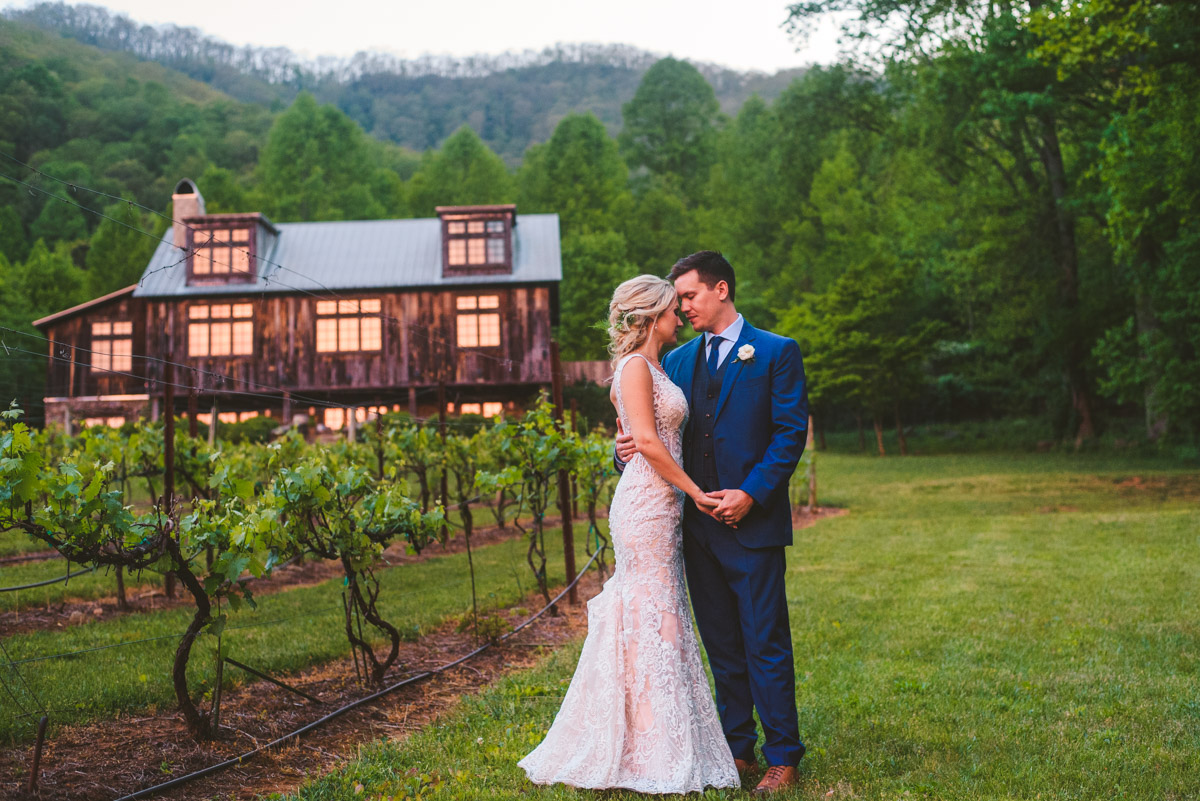 Best Asheville Venues
For more a more detailed description check out my post: Asheville Wedding Venues.

Wedding Dress Boutiques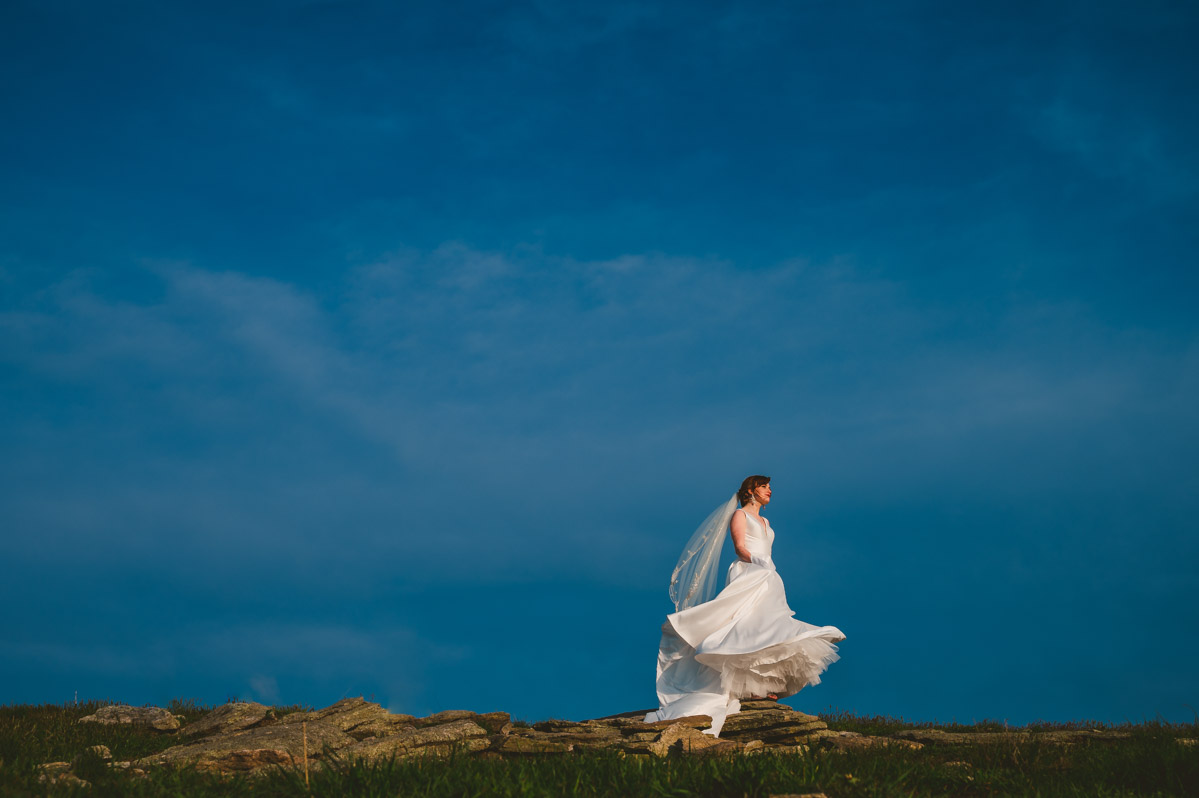 Where to Stay
If you're looking for a more unique place to stay consider renting one of the hundreds of amazing houses available on Airbnb or check out places like Asheville Glamping or one of Asheville's charming Bed and Breakfasts like Pinecrest or North Lodge

Things to do in Asheville
There are so many fun things to do in Asheville. Here are some of my favorite activities that your friends and family might enjoy when they're in town! From perusing downtown shops, sipping local microbrews and enjoying delicious food to getting a little more wild and tubing local rivers, hiking or rock climbing… Asheville has so much to offer:

Outdoor Adventure Activities in or Near Asheville
Activities in Downtown
Favorite Asheville Restaurants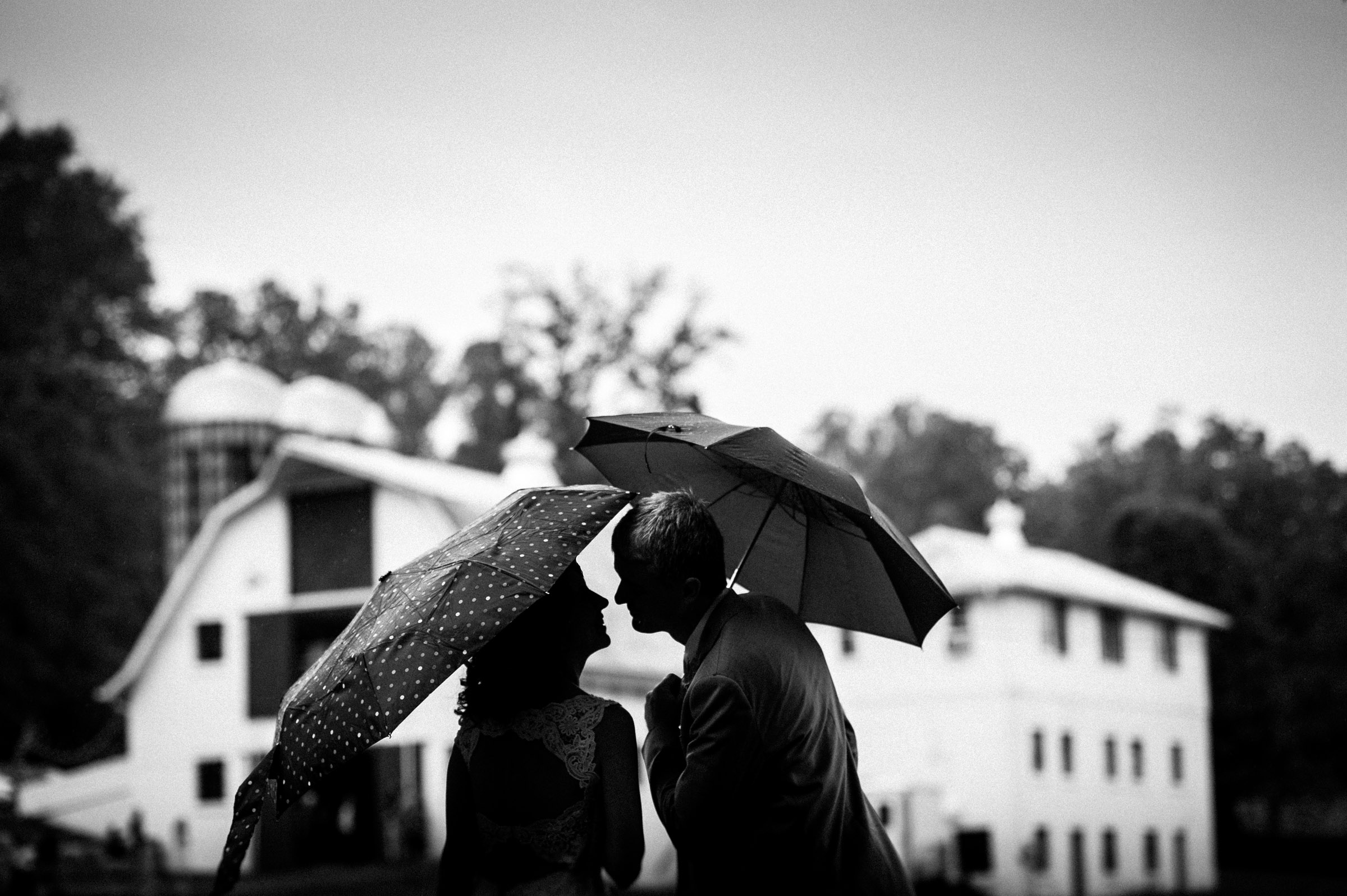 Asheville Wedding Photographer
You are unique and your wedding day will be too. I strive to capture your wedding authentically, in a fun and stress free way. I want your images to bring back all the joy you were feeling on the day you married your best friend. If we work together you can expect to have a photographer (me!) who also feels like a friend. I will help you carry your flowers, show you how to hold your dress to keep it from getting to muddy, be your advocate if you need space from an over bearing mom/guest… I will make sure you look your best while also giving you plenty of space to just be in the moment. You'll probably see me climb some rocks or get in the river for a better angle, you might just be right there with me!
You'll be able to be 100% your goofy, awkward, wonderful selves and walk away with amazing images of the two of you.