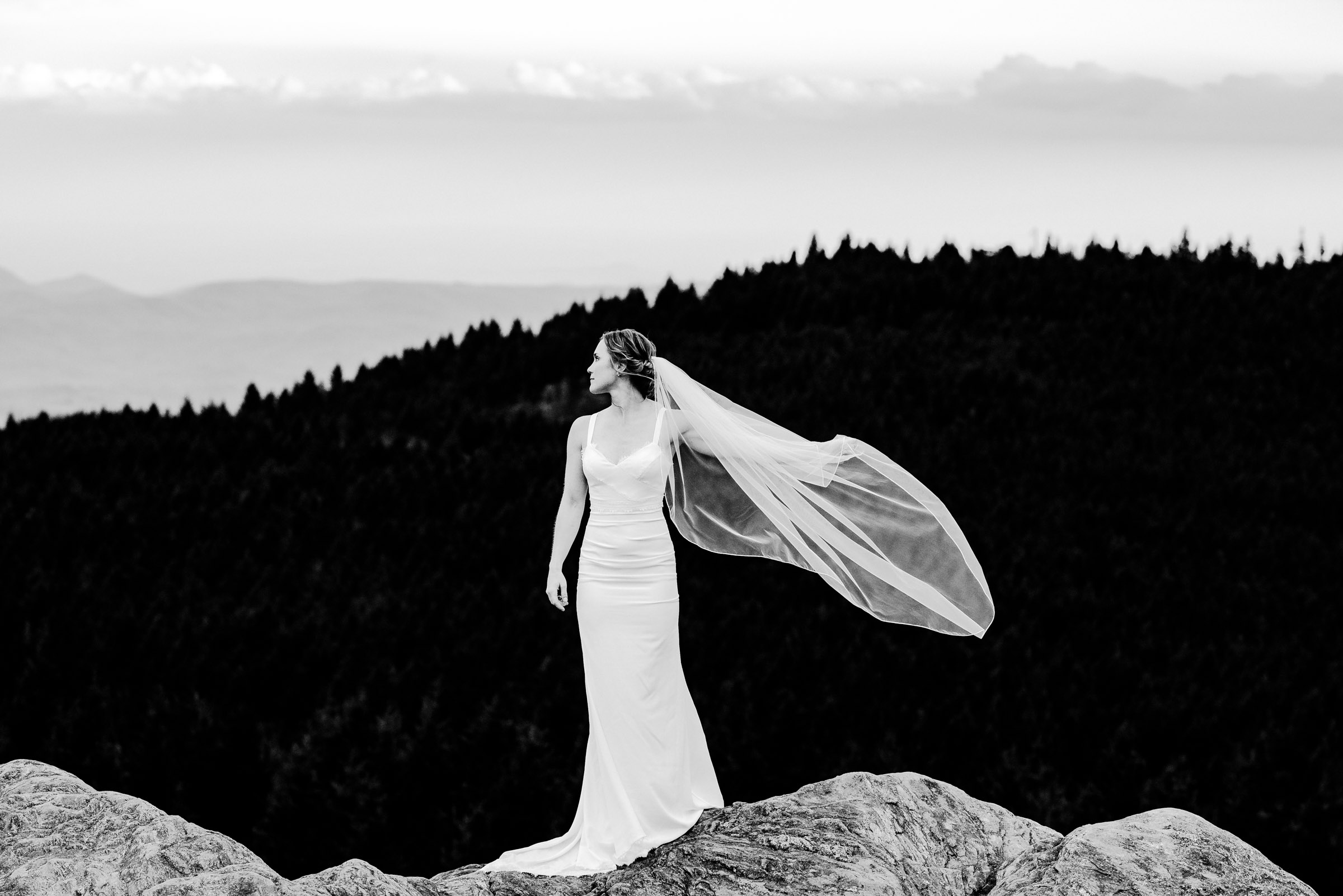 Black Balsam Knob never ceases to amaze me. The weather patterns change so quickly here in the Blue Ridge Mountains and mother nature kept us on our toes during this bridal session near Asheville NC. It takes a certain kind of bride (and mom of the bride) to willingly drive up the Blue Ridge Parkway in the midst of a thunderstorm, talking and laughing the whole way… McKenna and her mom were rock stars, un phased by the wet ground and stormy conditions. There wasn't a whole lot of flexibility to reschedule her bridal portraits, M was eloping in just a few weeks in Moab, Utah. So we made the absolute best of the conditions we were given and I think we got some amazing images – Mckenna killed it and her momma was the most chill, helpful (she played my voice activated lightstand when needed) mom ever.
I recently wrote a guide for couples planning their Asheville elopement and Black Balsam made my list of top places to elope in Asheville. If you do choose this beautiful place to elope please make sure to get the proper permits and follow LNT principals so as not to impact the land excessively. You can apply for a wedding permit here for a 25 person or less ceremony on Black Balsam.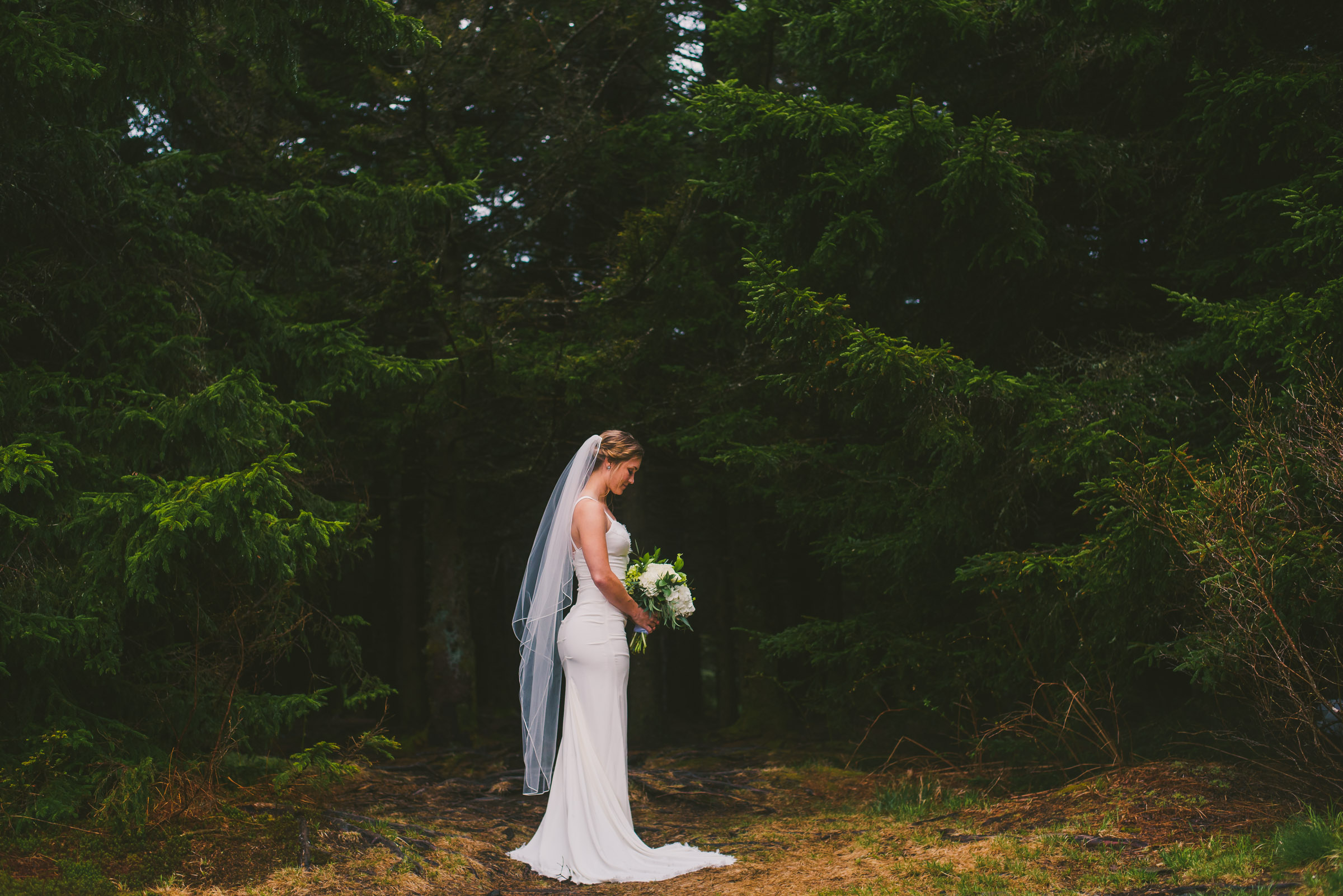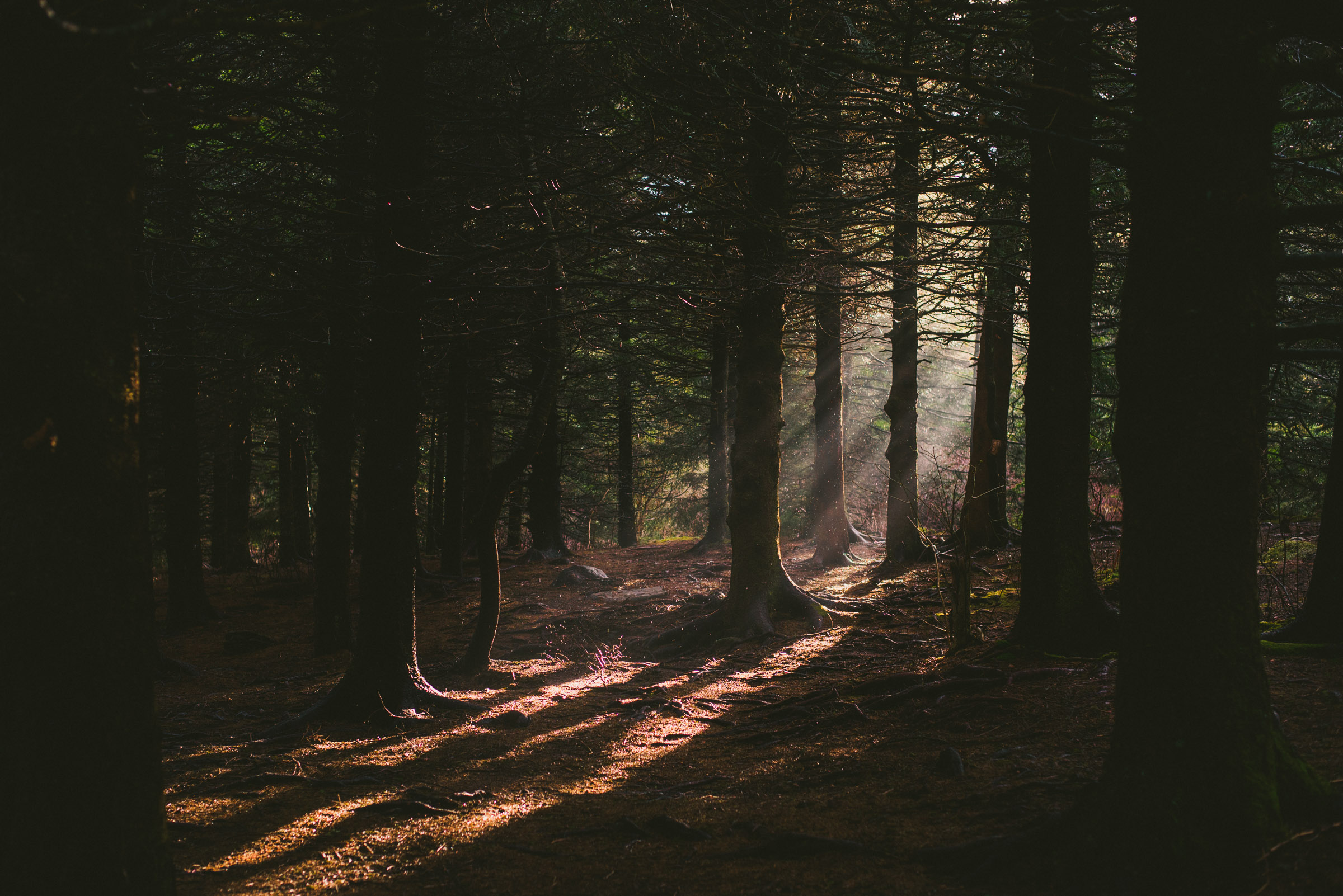 Upon arriving at Black Balsam Knob they darted into the woods to get Mckenna changed. A big bonus to the storms that rolled through was that the mountain was almost empty, a very rare occurrence on a Sunday in the summertime.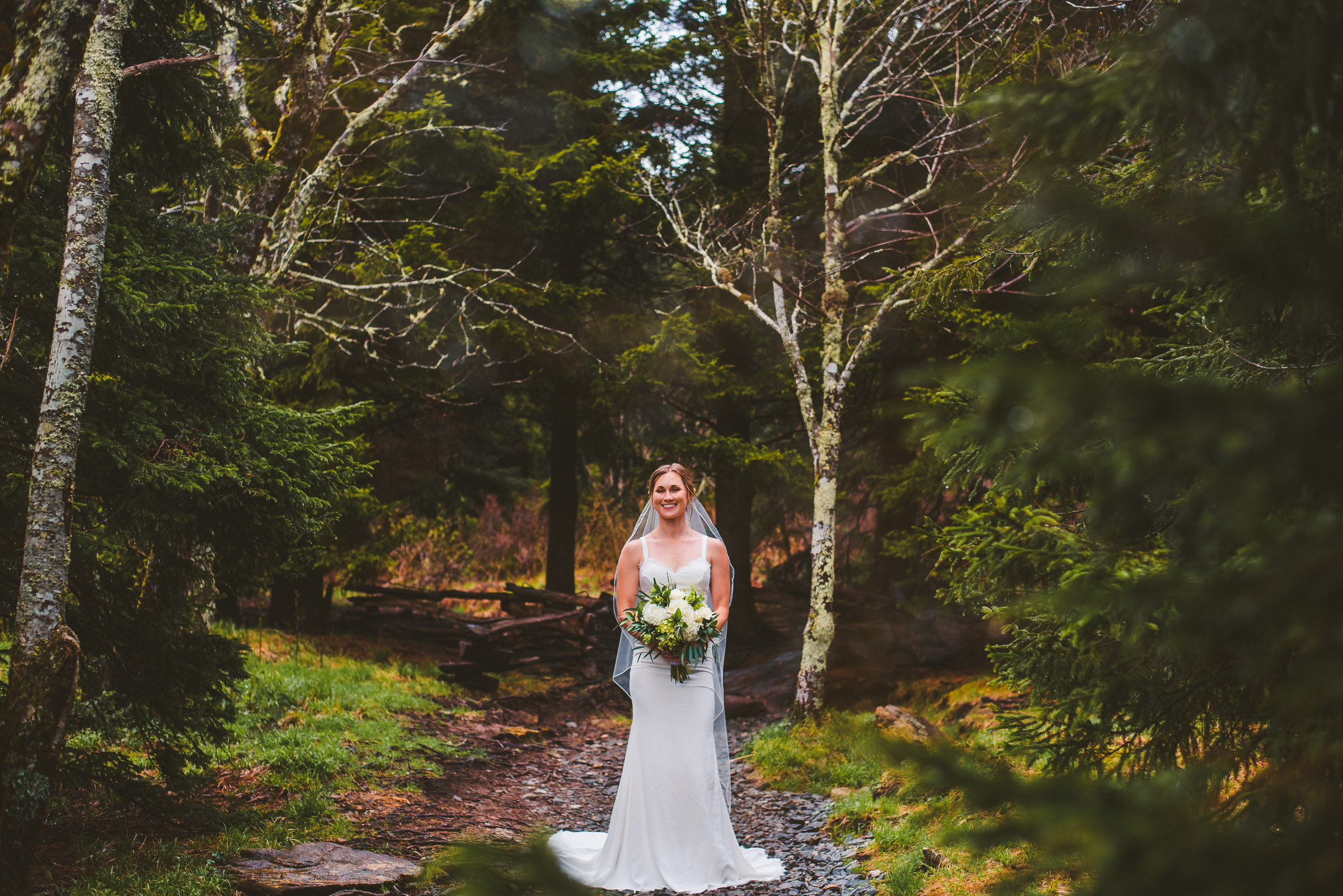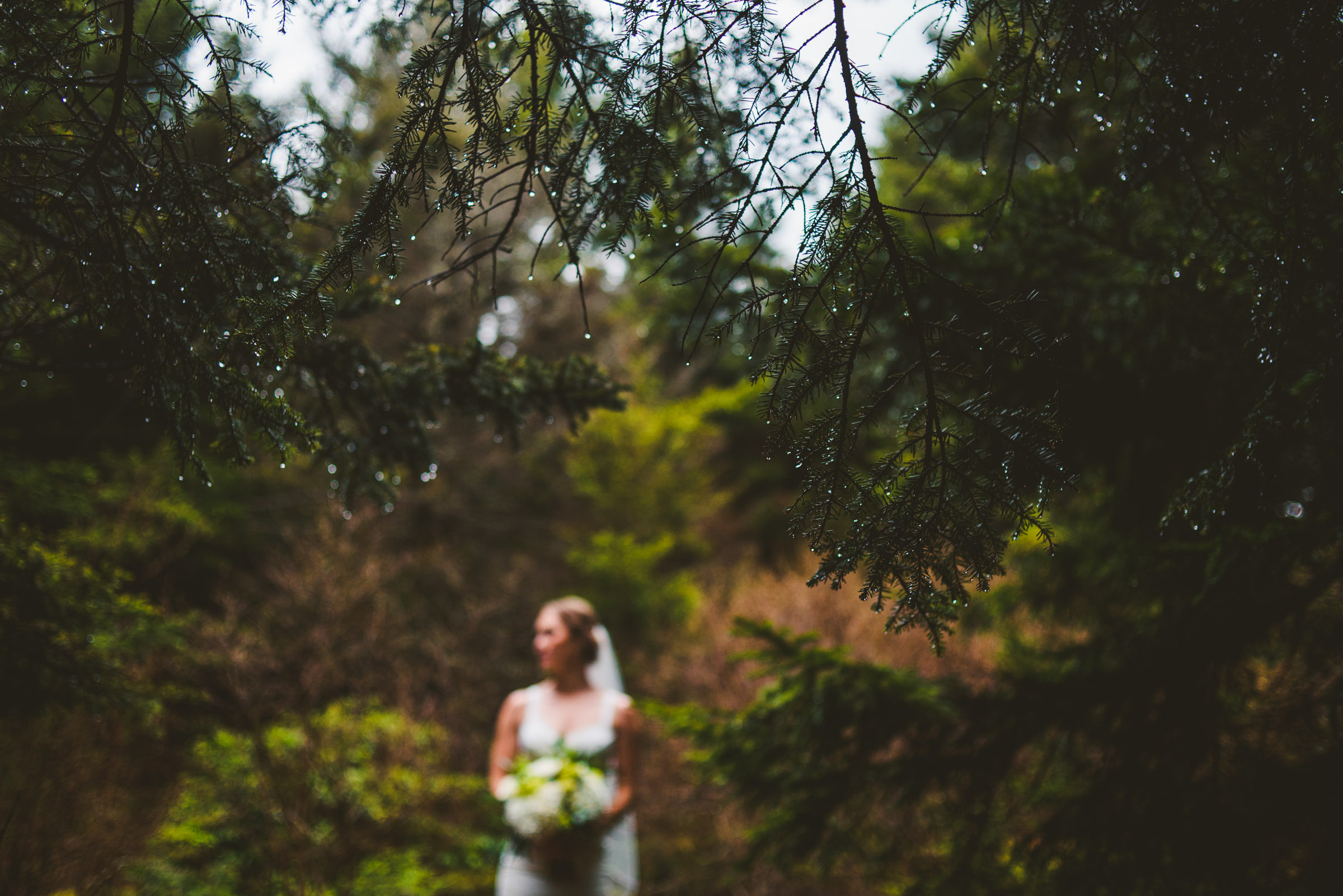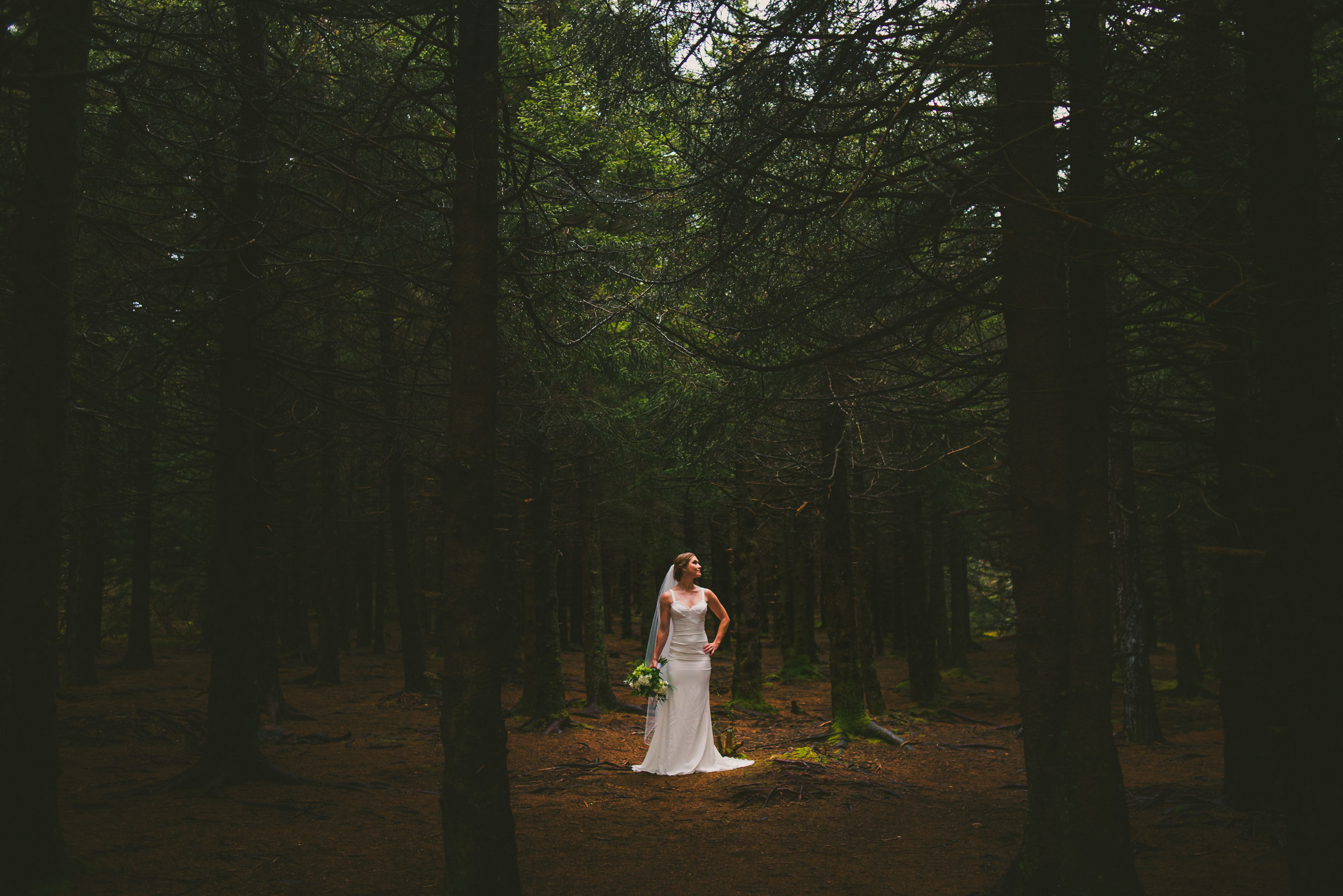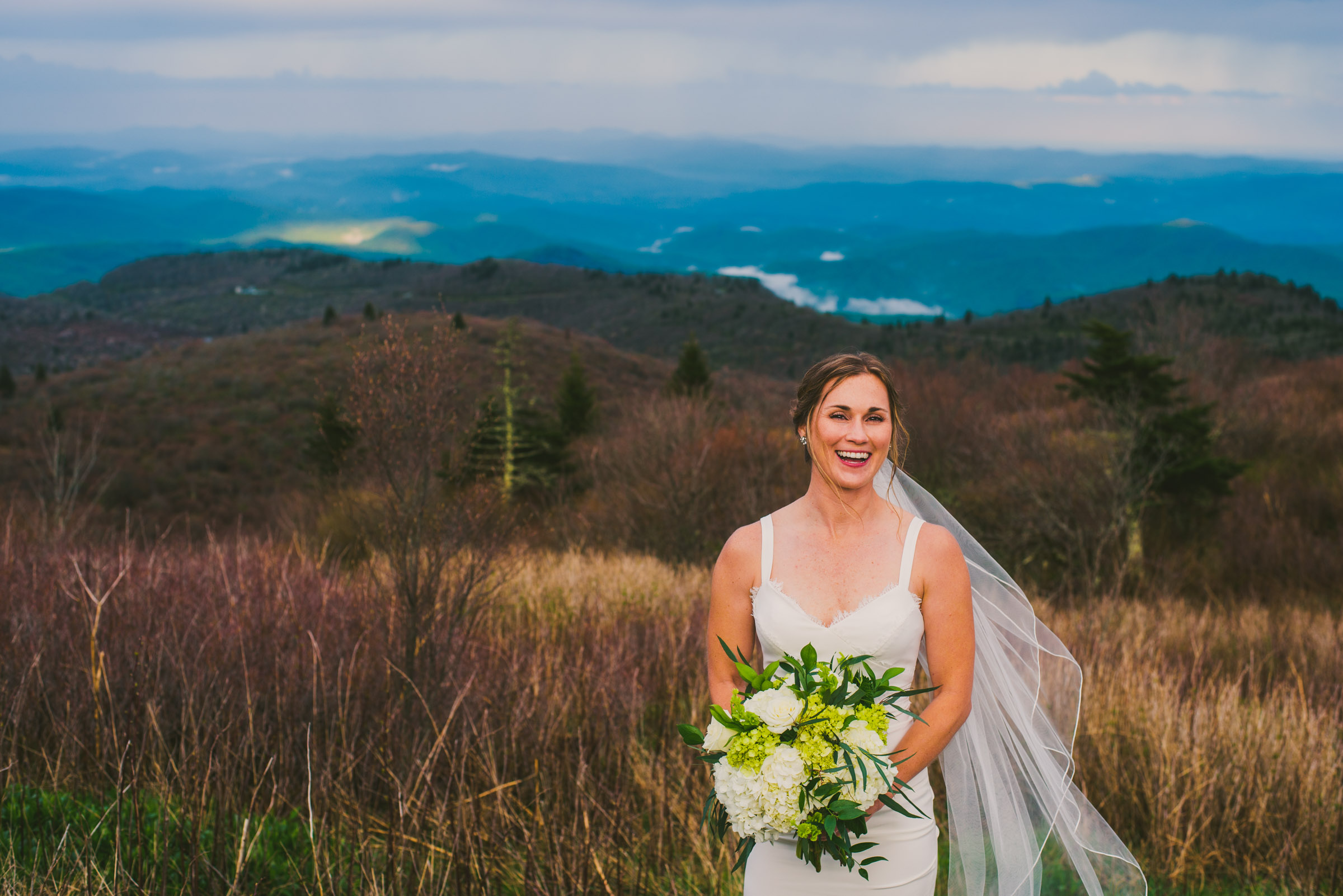 This lady was all smiles during her session.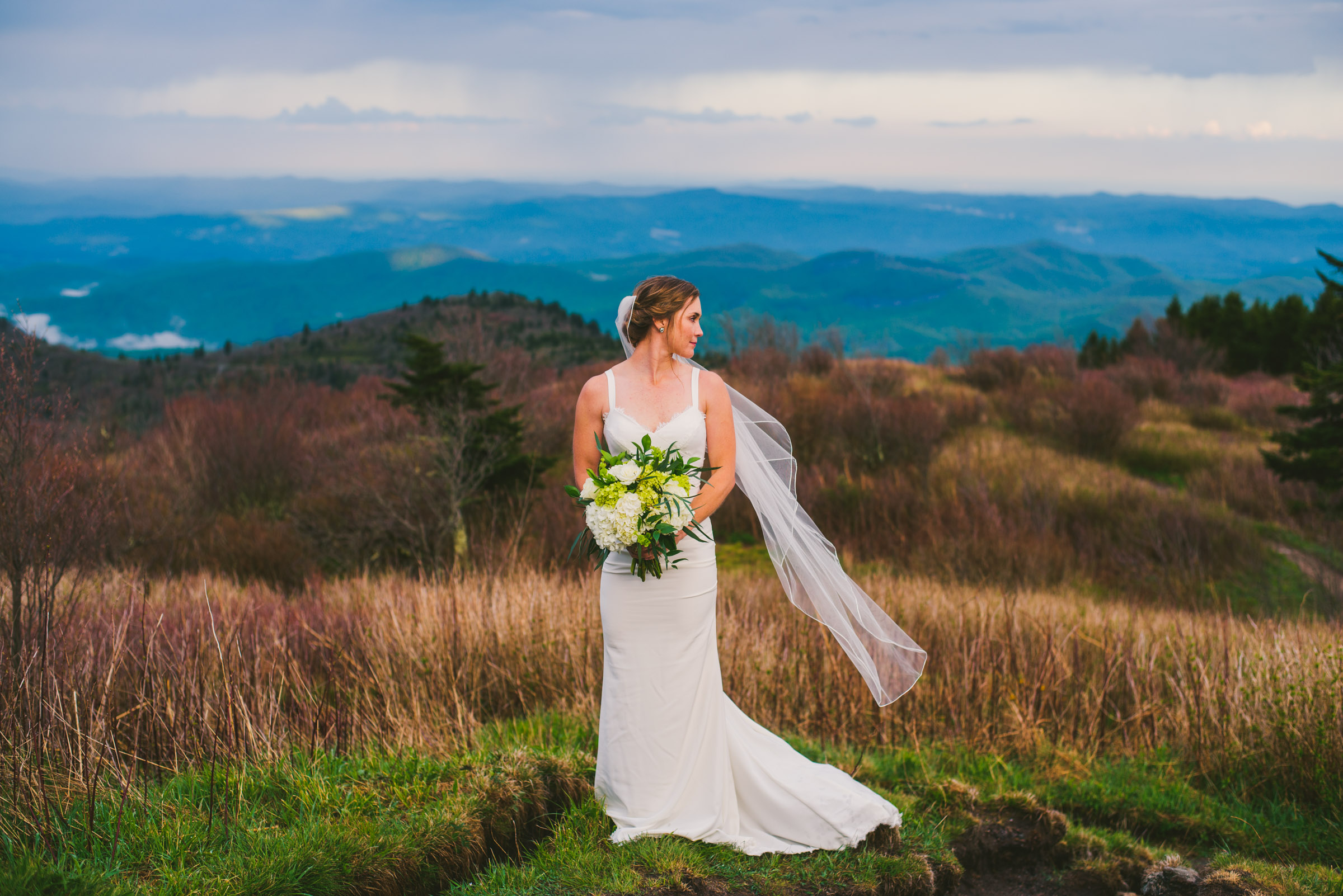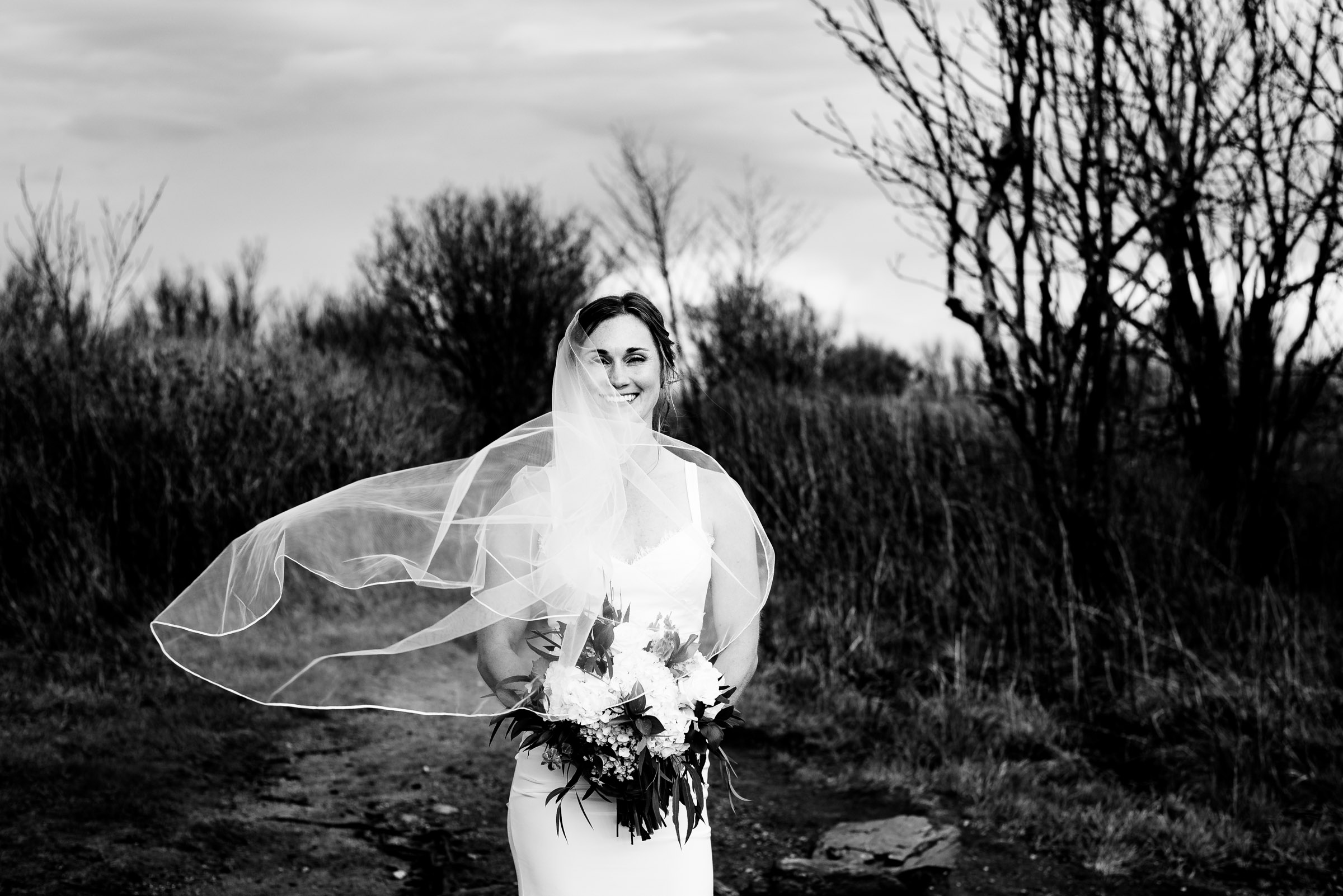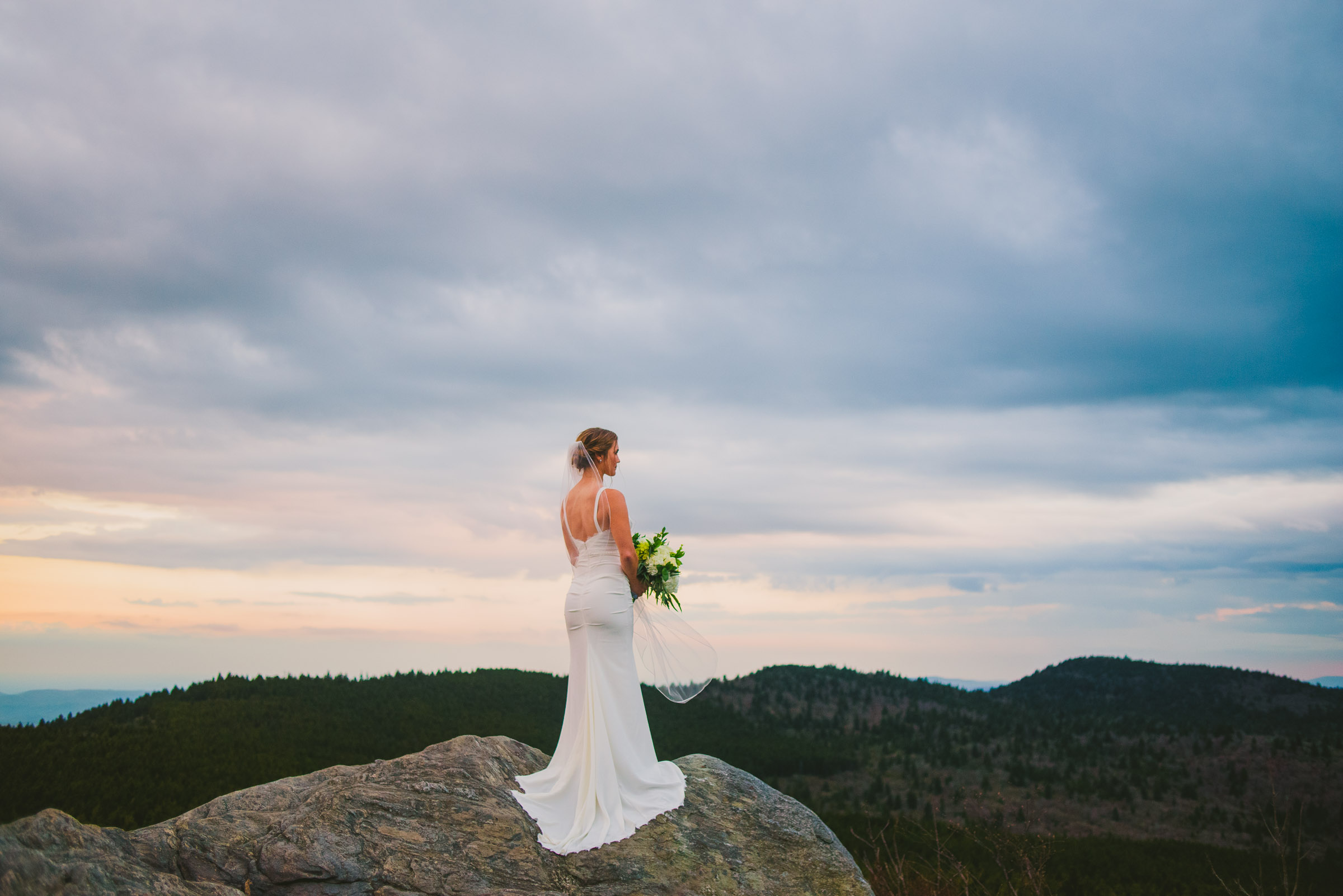 Isn't her Mckenna's dress gorgeous? Also the photo above and photo below were taken from two different angles within 5 minutes of each other. The light was changing so fast as the sun set. It was gorgeous!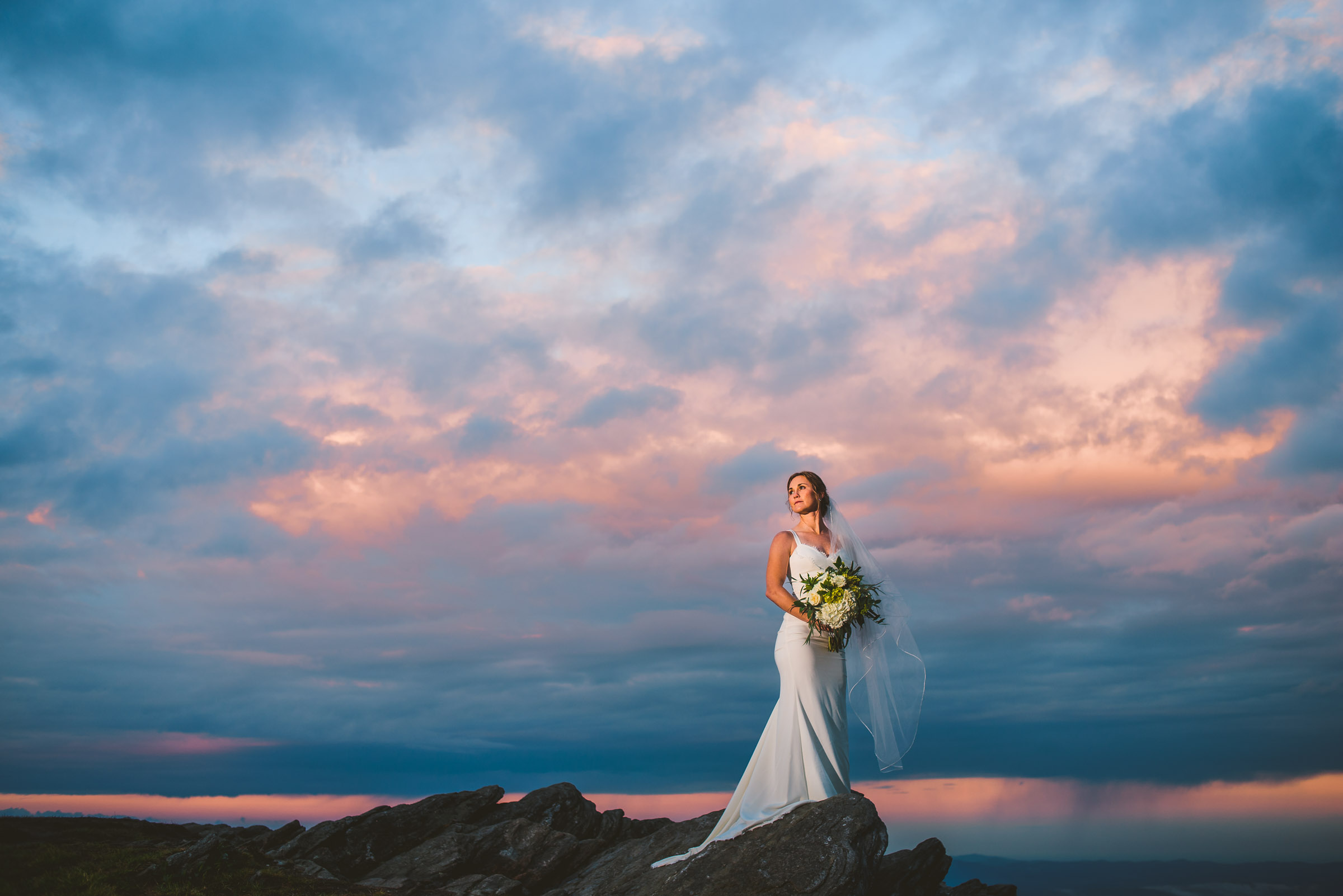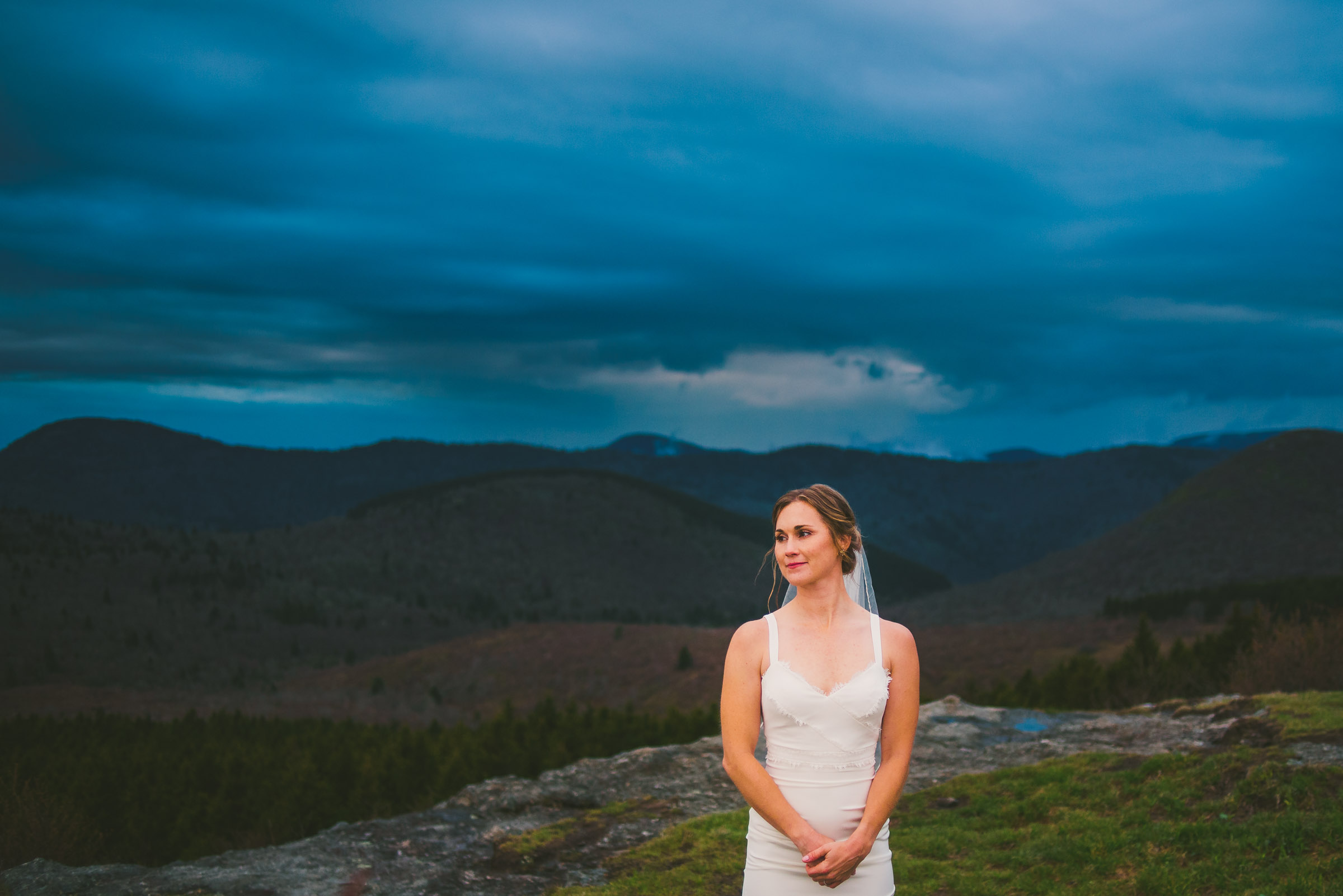 One of the last photos of the night and one of my favorites.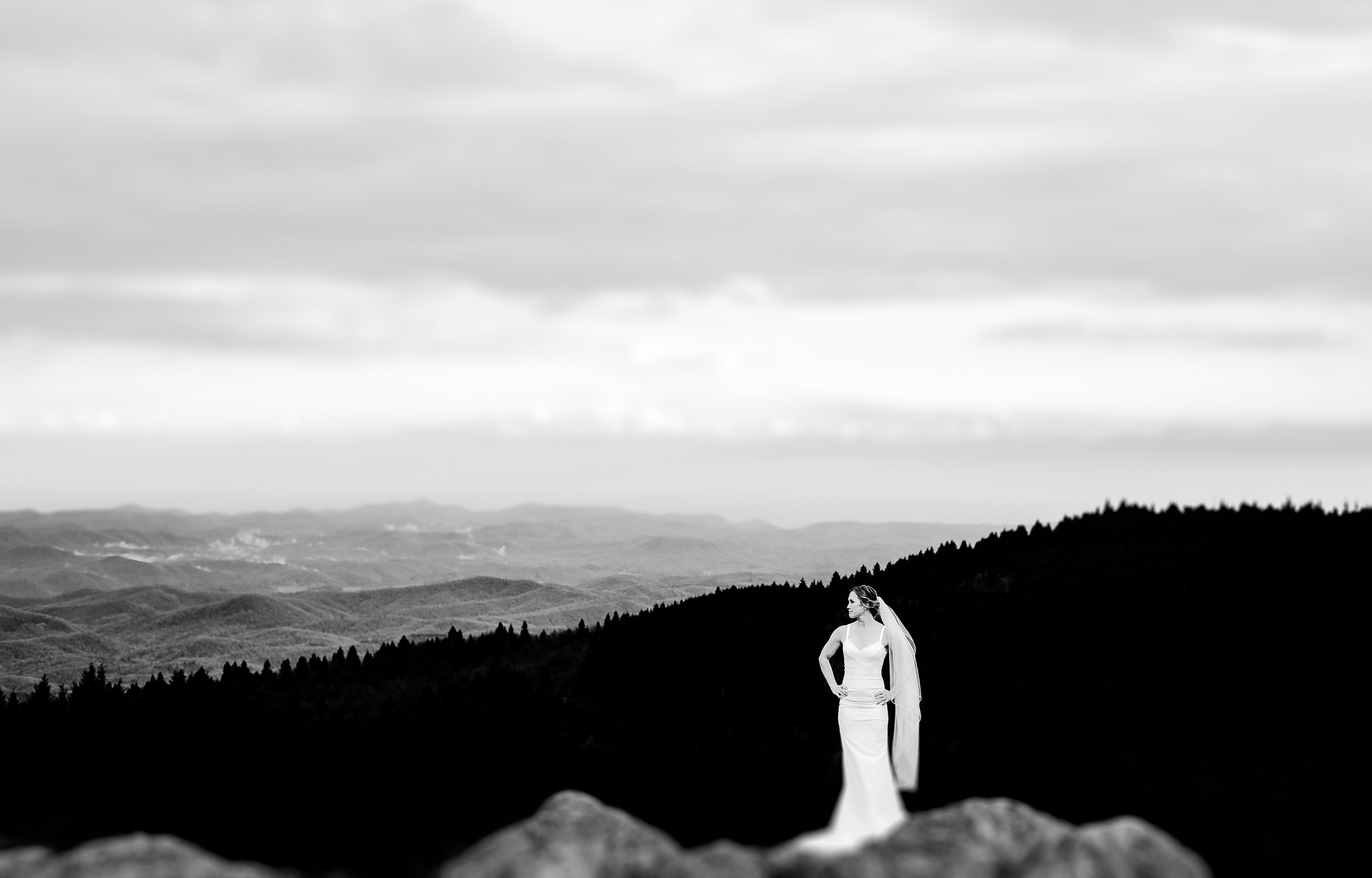 Black Balsam Knob is a beautiful 6000′ peak off the Blue Ridge Parkway. You can hike for miles above tree line for stunning views of the surrounding Blue Ridge Mountains.

Black Balsam is a very popular location for elopements and engagement sessions especially on the weekend or during peak fall foliage when all the leaf peepers come out! If you're planning a black balsam elopement, I'd love to help you craft + document a fun and adventurous day!