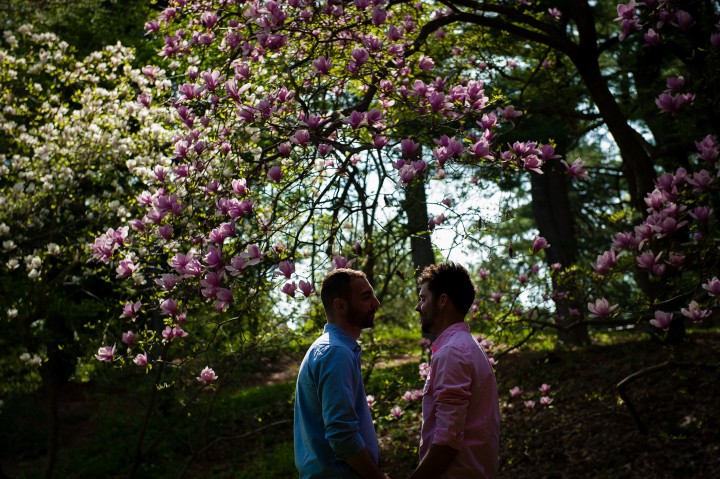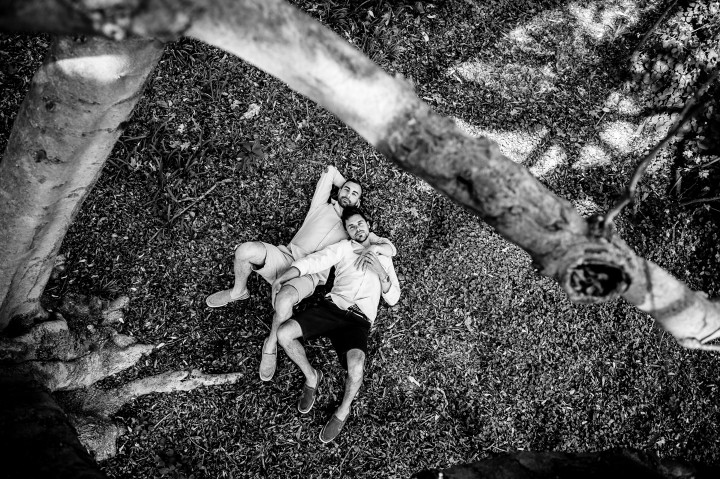 A few weeks ago we met up with this awesome couple at the always gorgeous Arnold Arboretum for their engagement session!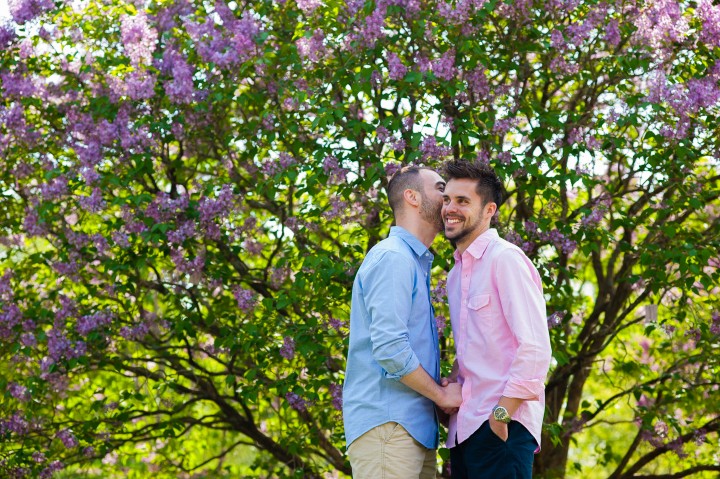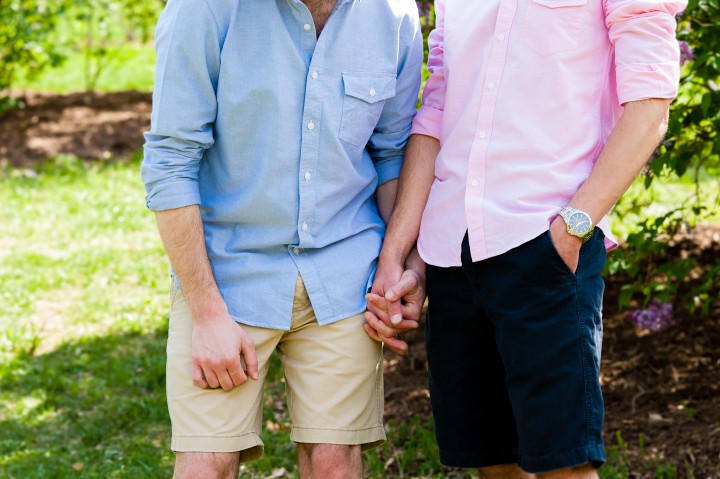 We laughed our way through the whole session and they completely rocked it in front of the camera! These guys were so much fun to photograph and it made us even more excited for their wedding this October!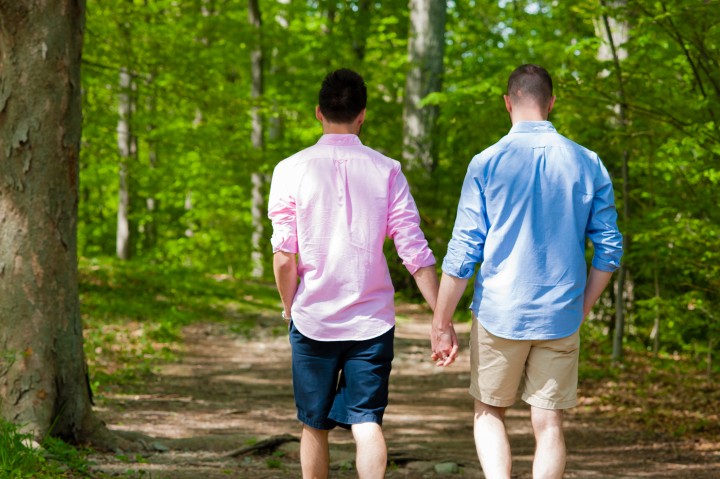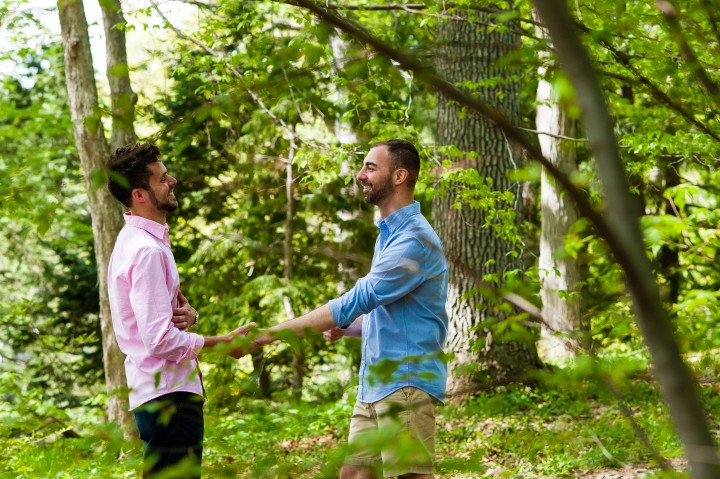 They were even willing to lay on the ground for a good five minutes while I climbed a tree to get a unique perspective; one of my favorite photographs from their Boston engagement session!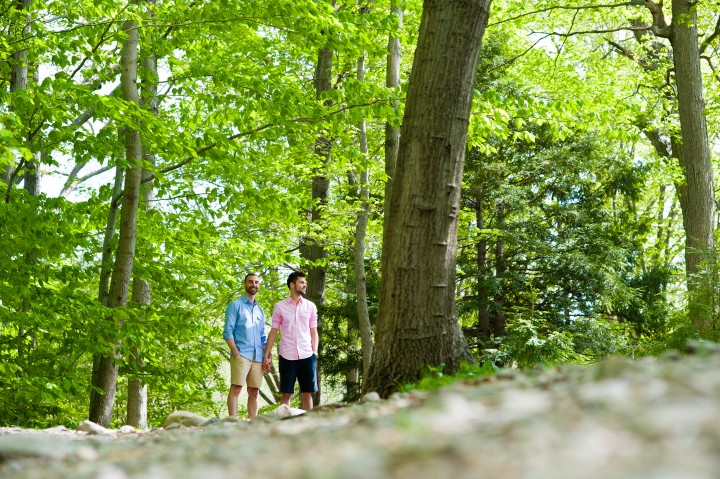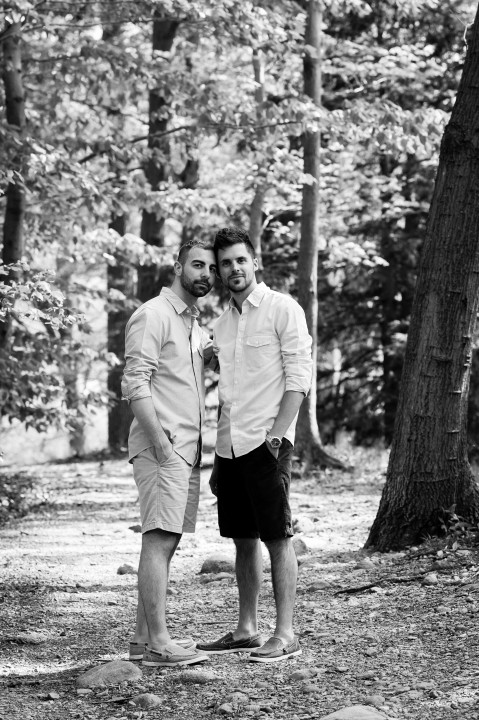 The Arnold Arboretum is one of my absolute favorite locations for engagement and portrait sessions. There is so much variety; we always walk away with completely unique images!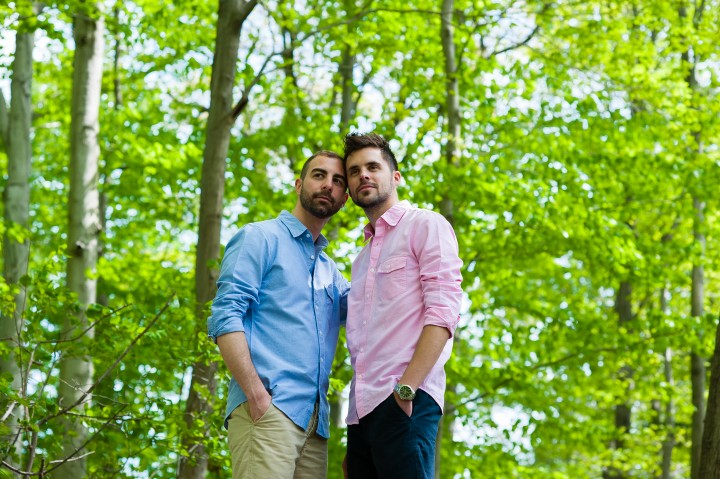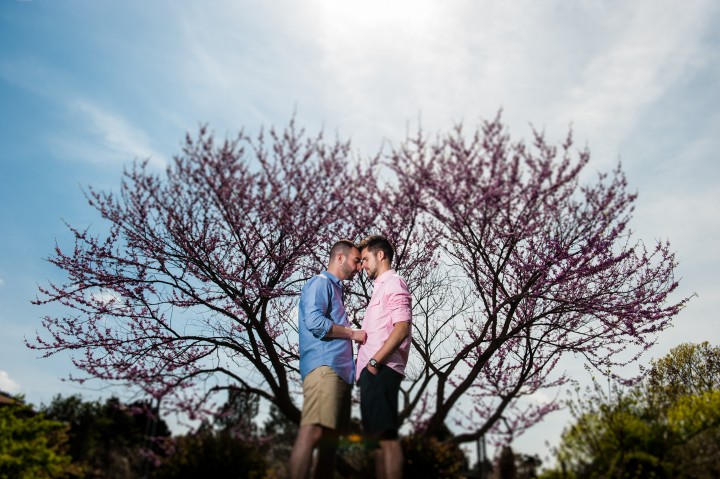 Mid-day, broad daylight..not traditionally the ideal time for portrait photography. At the Arboretum though…it works beautifully!!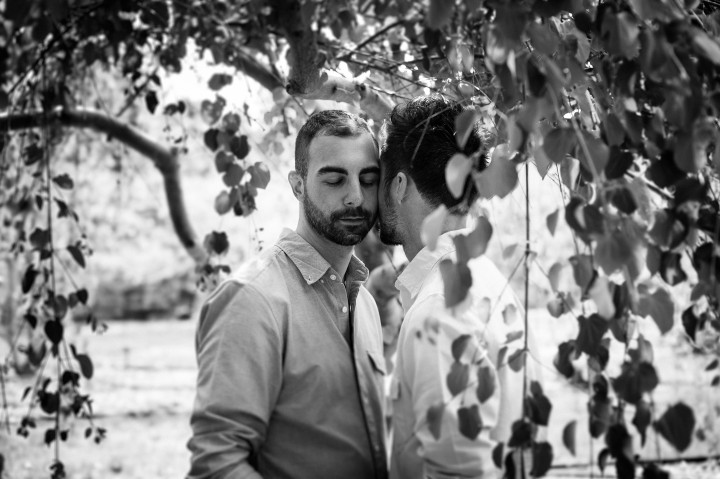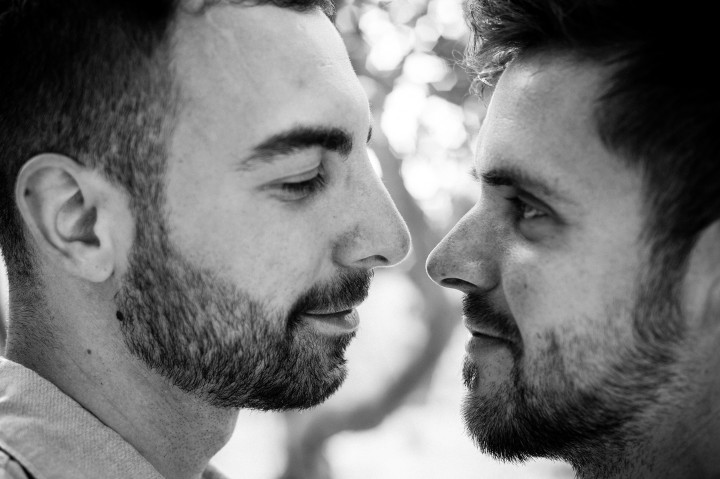 An amazing array of paths and open space under the canopy of vast old trees creates soft dappled light even at noon. The grounds are so well maintained that we never worry about scheduling a session there even if the weather looks less than ideal.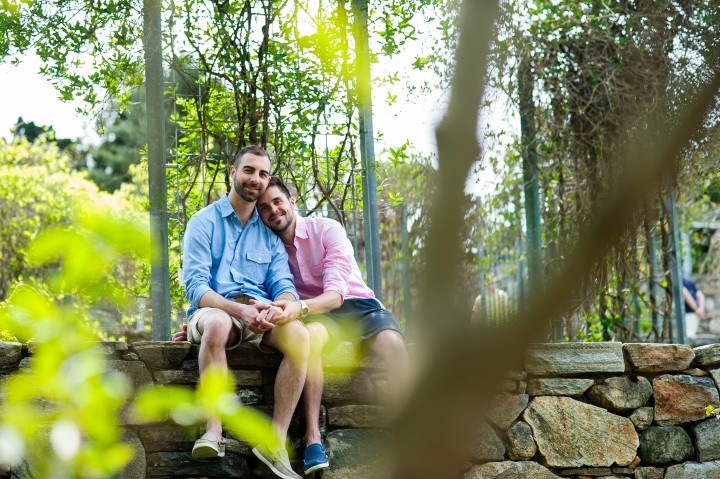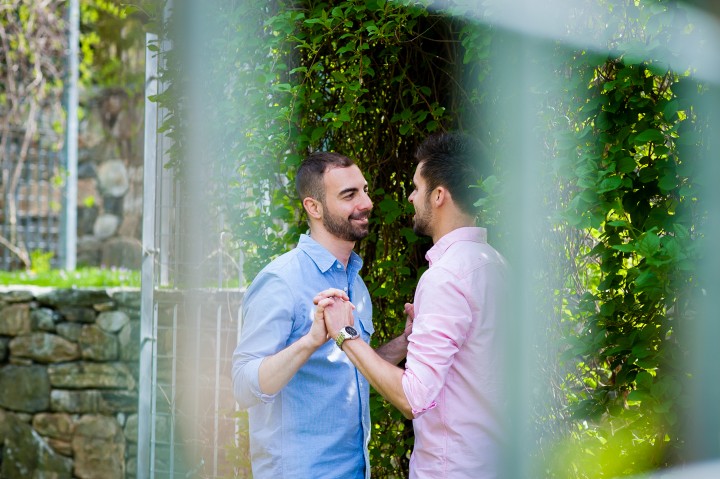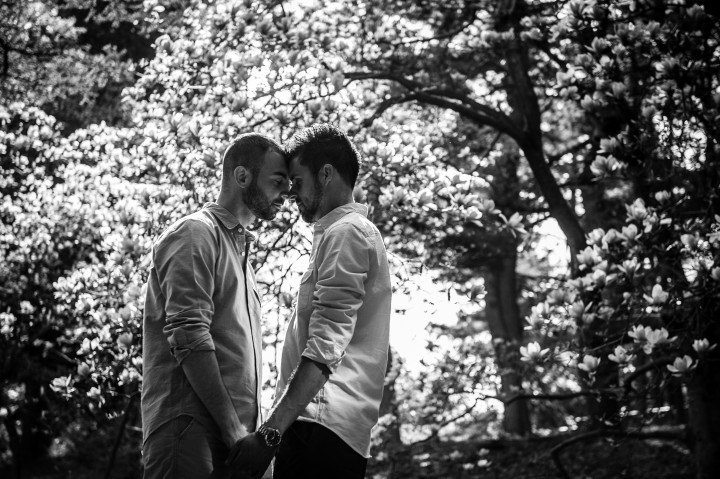 Craig + Joshua were so much fun to work with. Watching them together was a reminder of one of the many reasons we love being wedding photographers.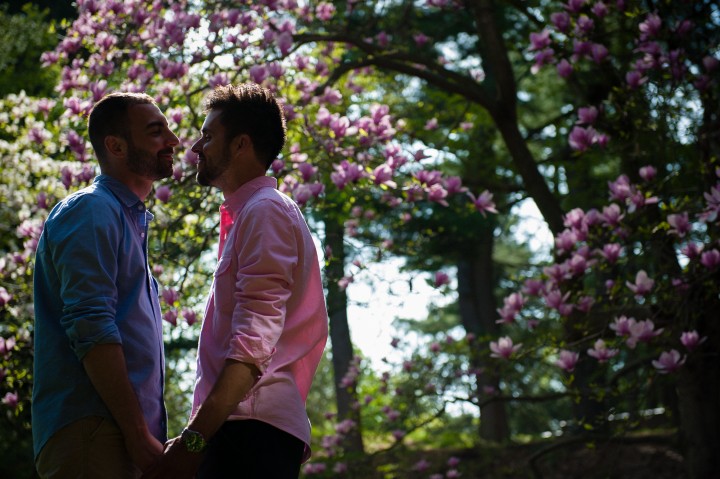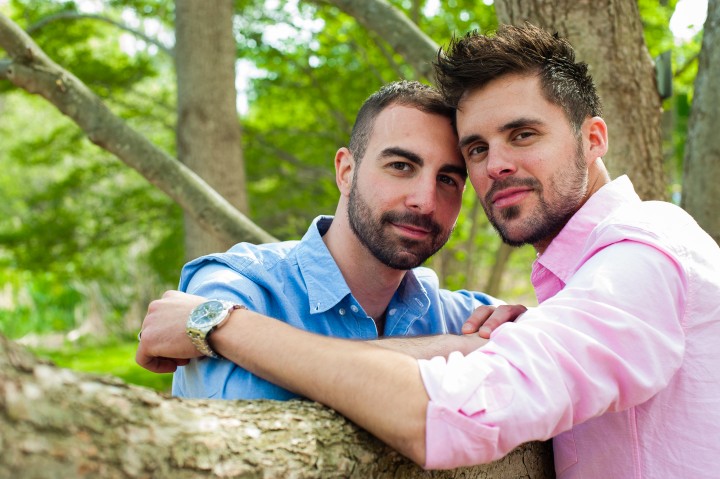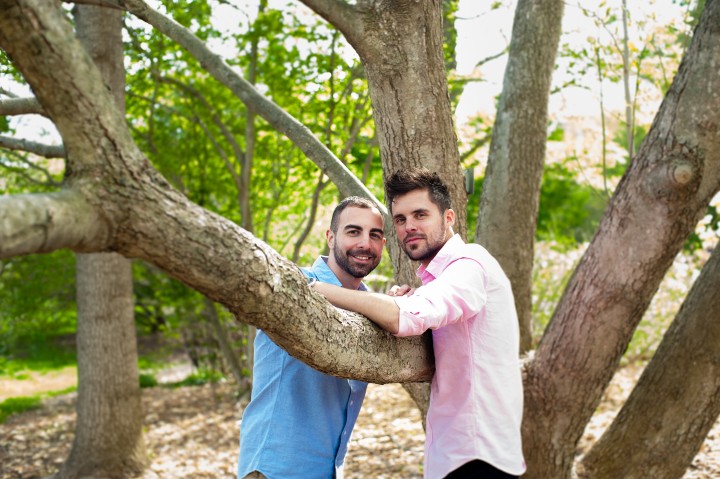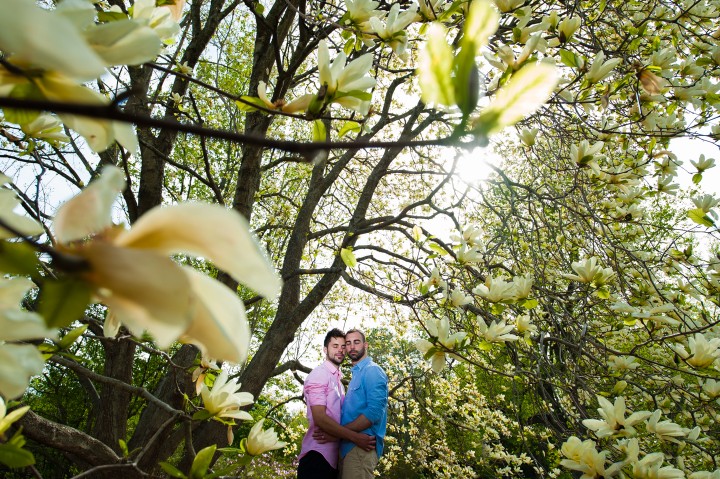 Engagement sessions in Boston are always done with an audience, just part of being in the city. These two though, seemed to forget that any one else was on the planet, let alone within 25 feet.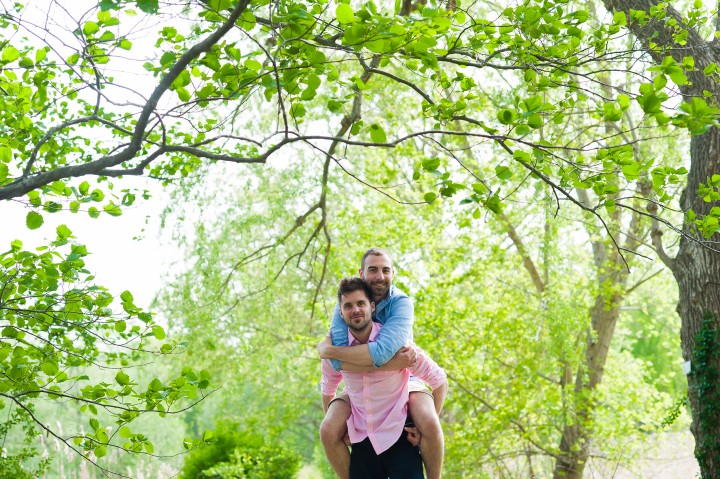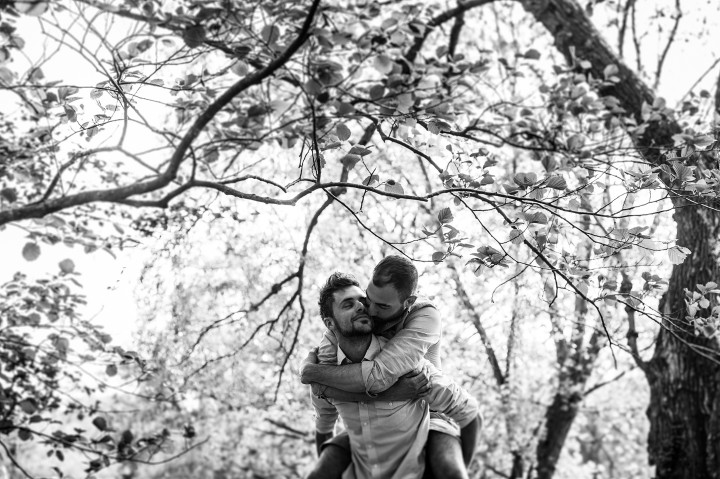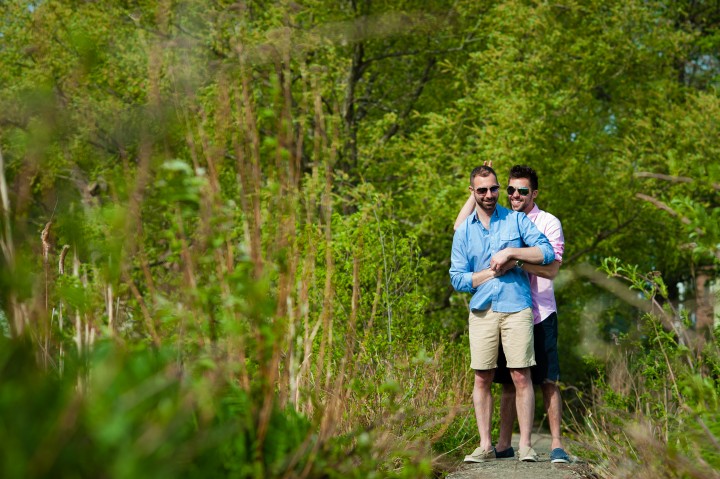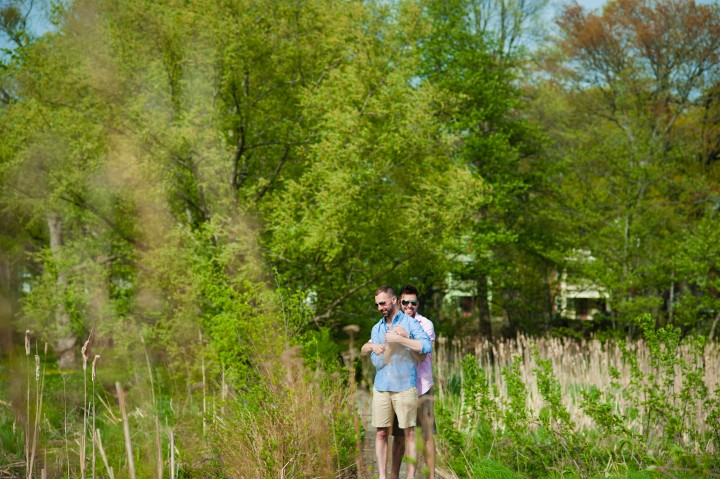 I love walking away from an engagement session knowing that the wedding is going to be amazing!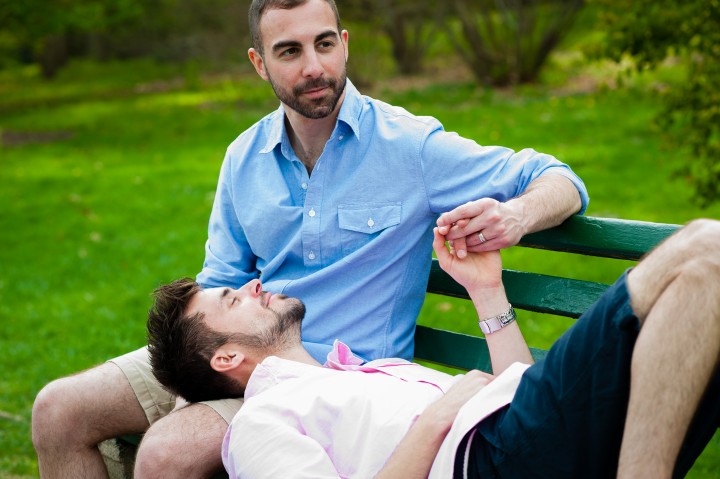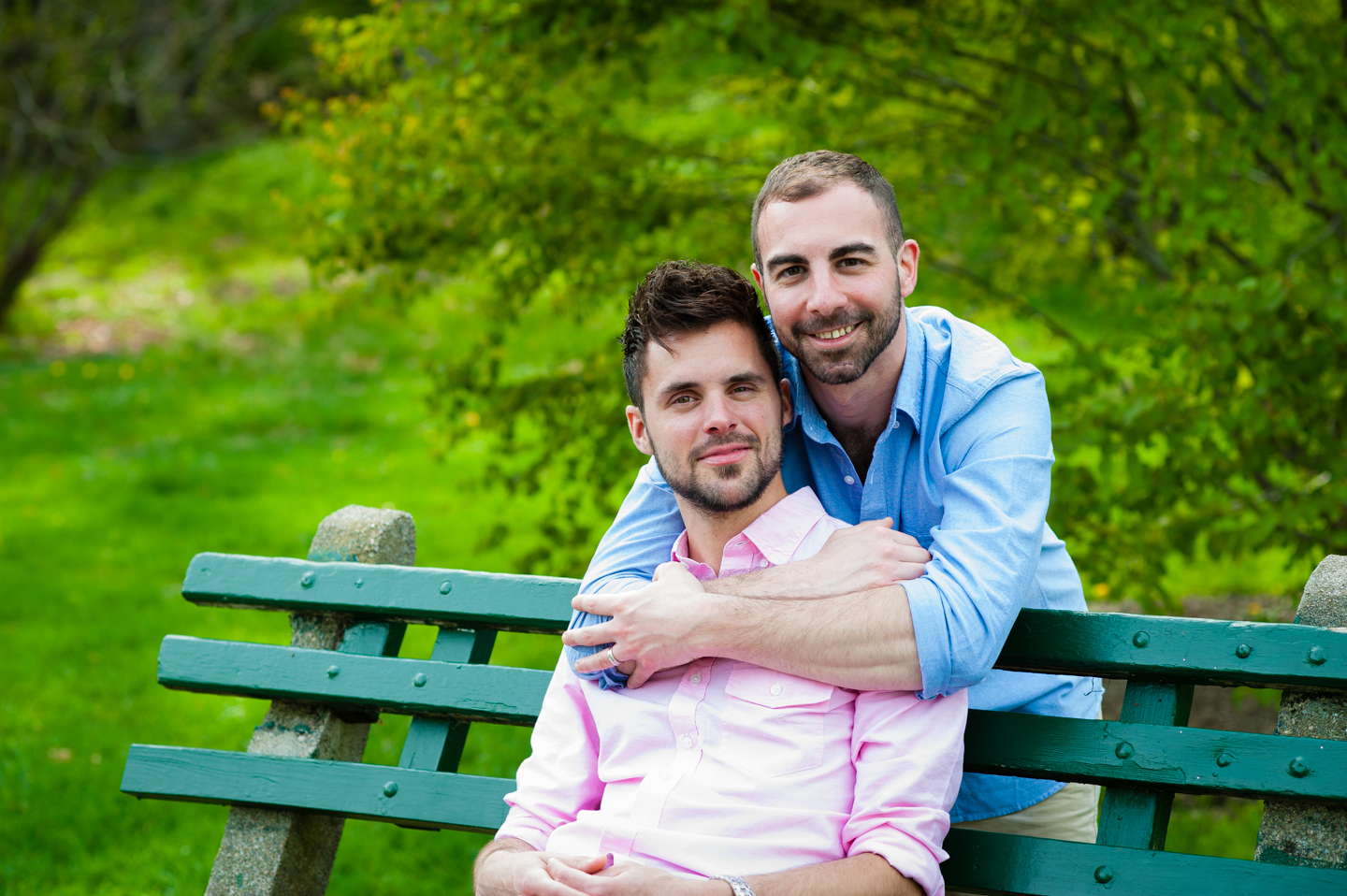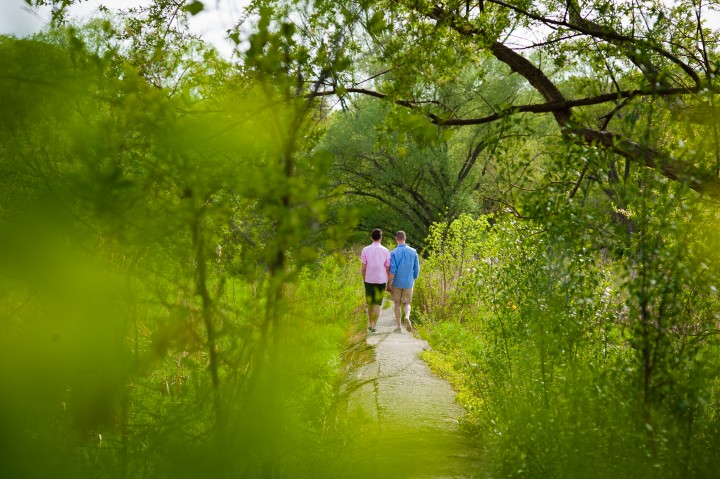 A huge congratulations to Craig and Josh, we hope you love these photos! We absolutely can not wait for your wedding!!!
Matt + Ariel