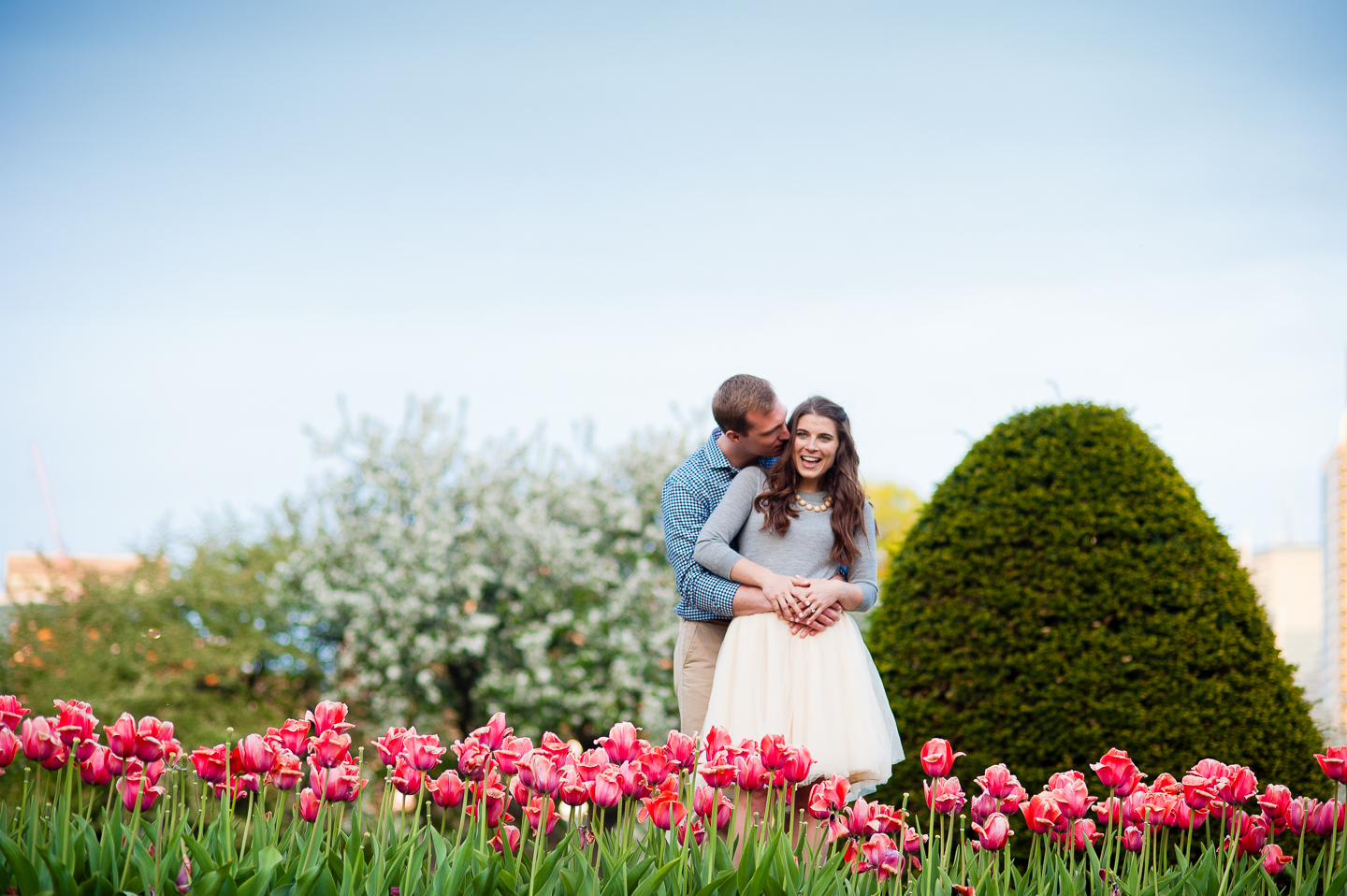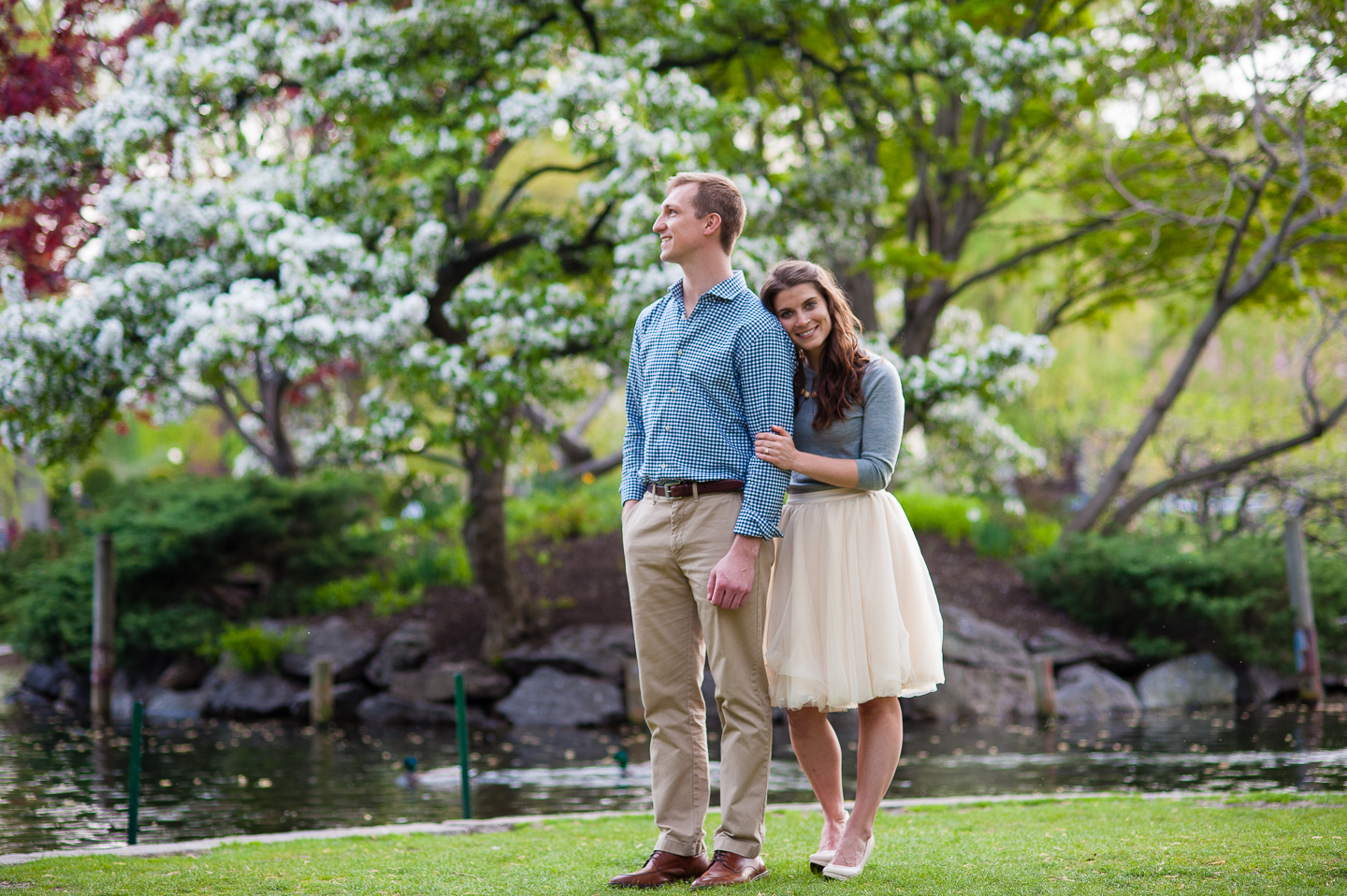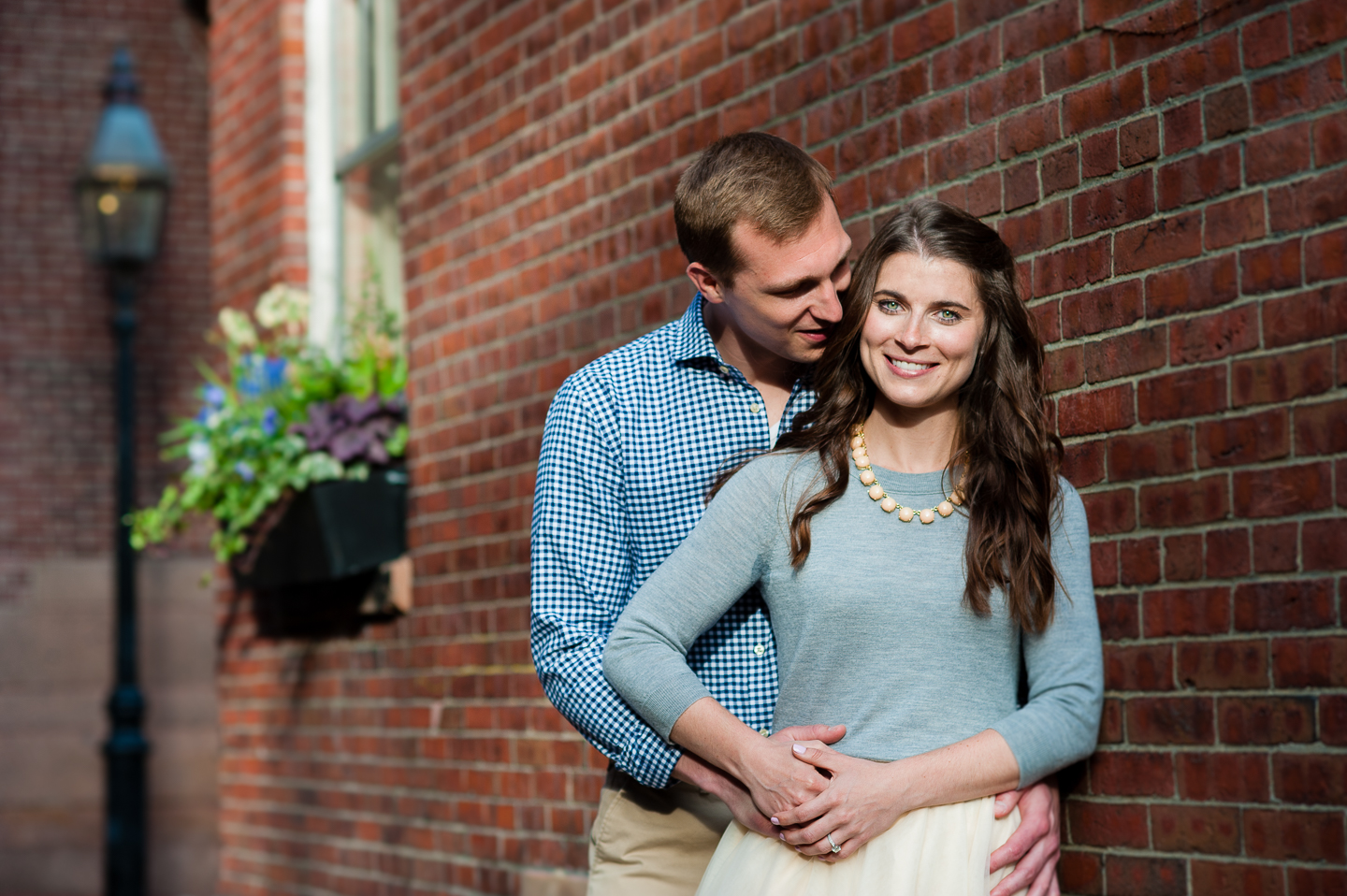 Matt and I met up with Katie, Craig and their two adorable pups for their Boston engagement session… What fun we had! Their session took place on a gorgeous may evening, we always recommend scheduling your engagement photos to take place a couple hours before sunset for the best light and their session was such a fabulous reminder of why we try to shoot as close to sunset as possible… It was perfect light!!!
These two are getting married this October at one of our favorite wedding venues in New England; The Wychmere Beach Club… We are so very excited to be documenting their day!!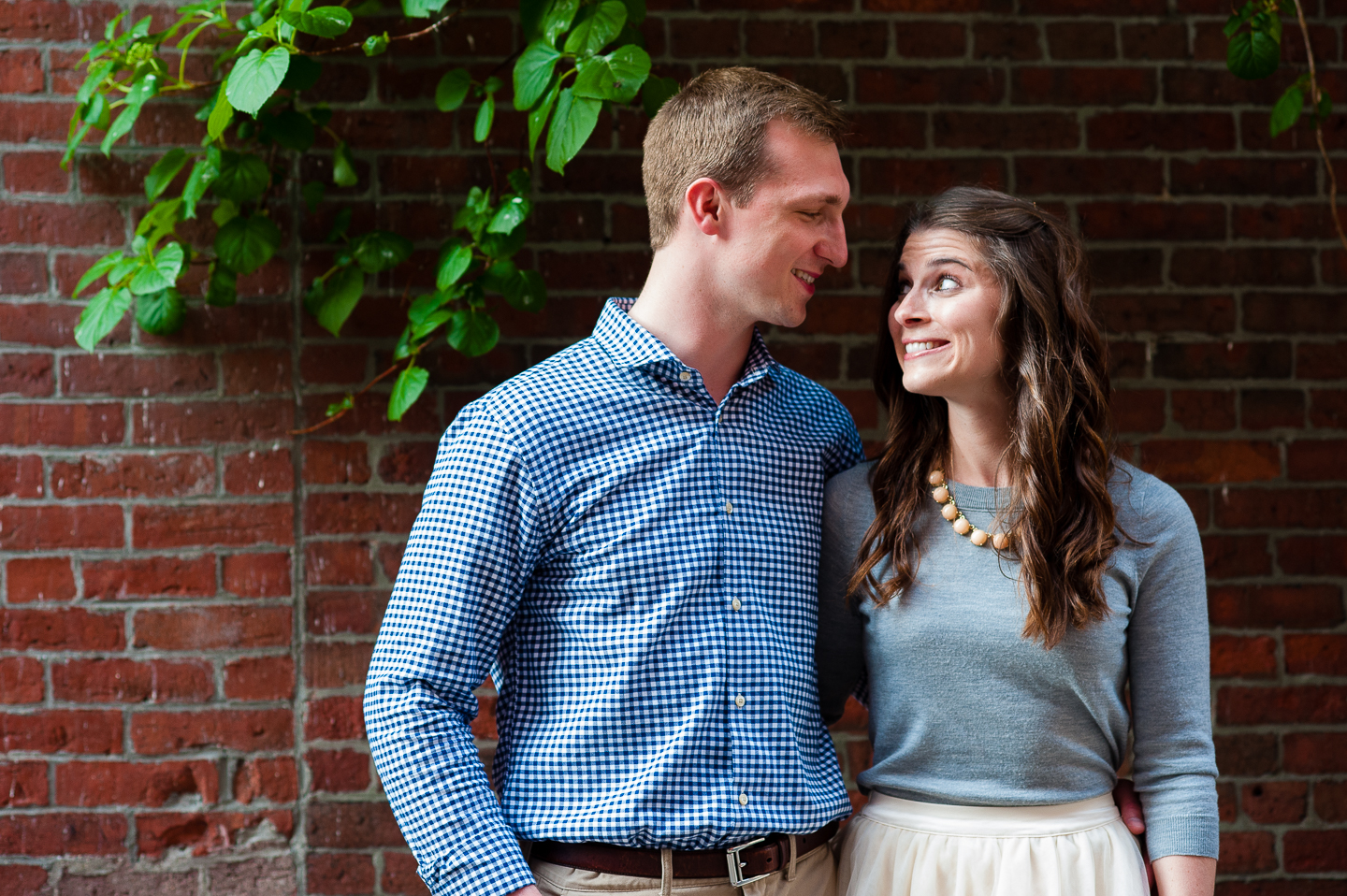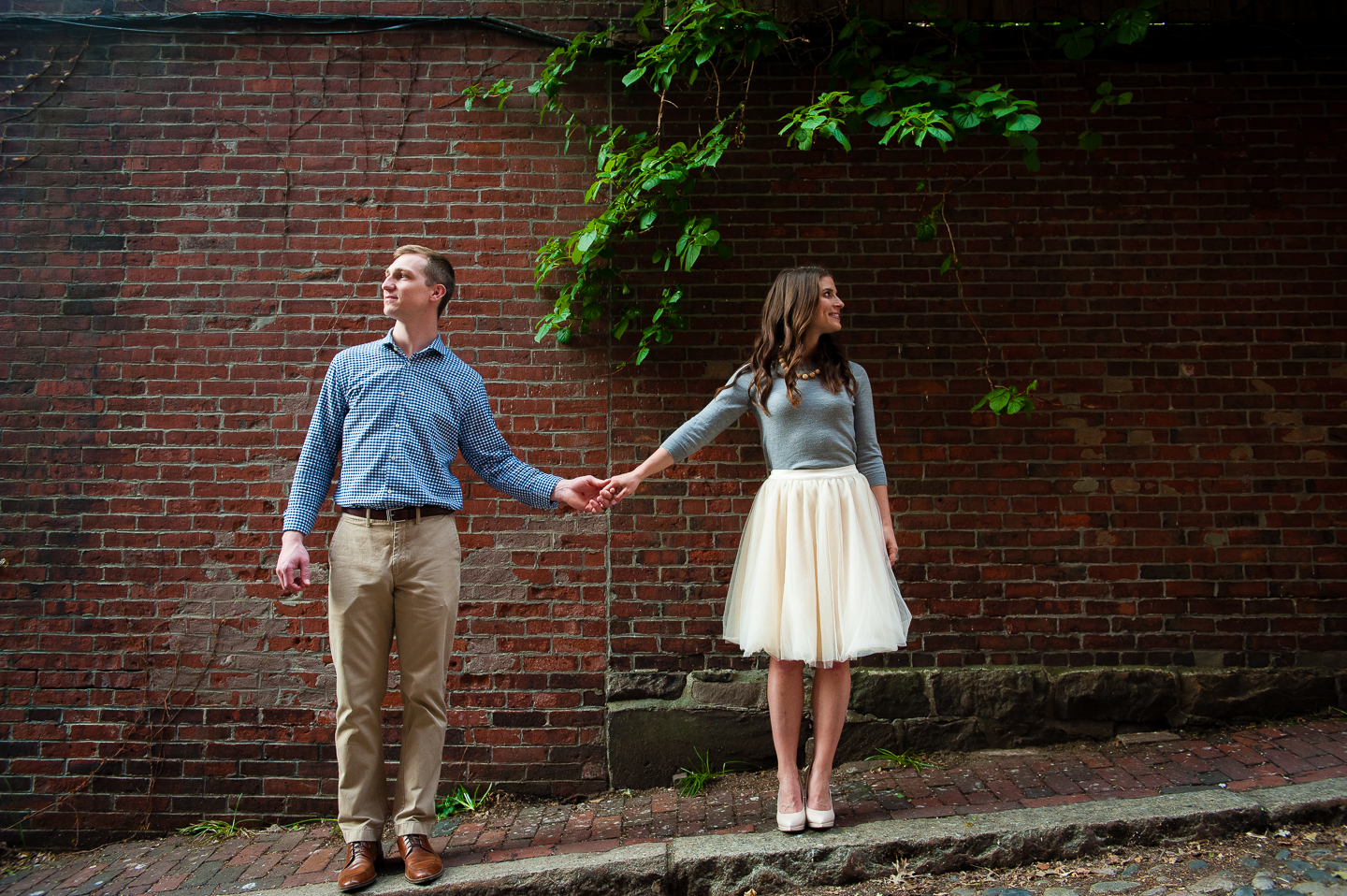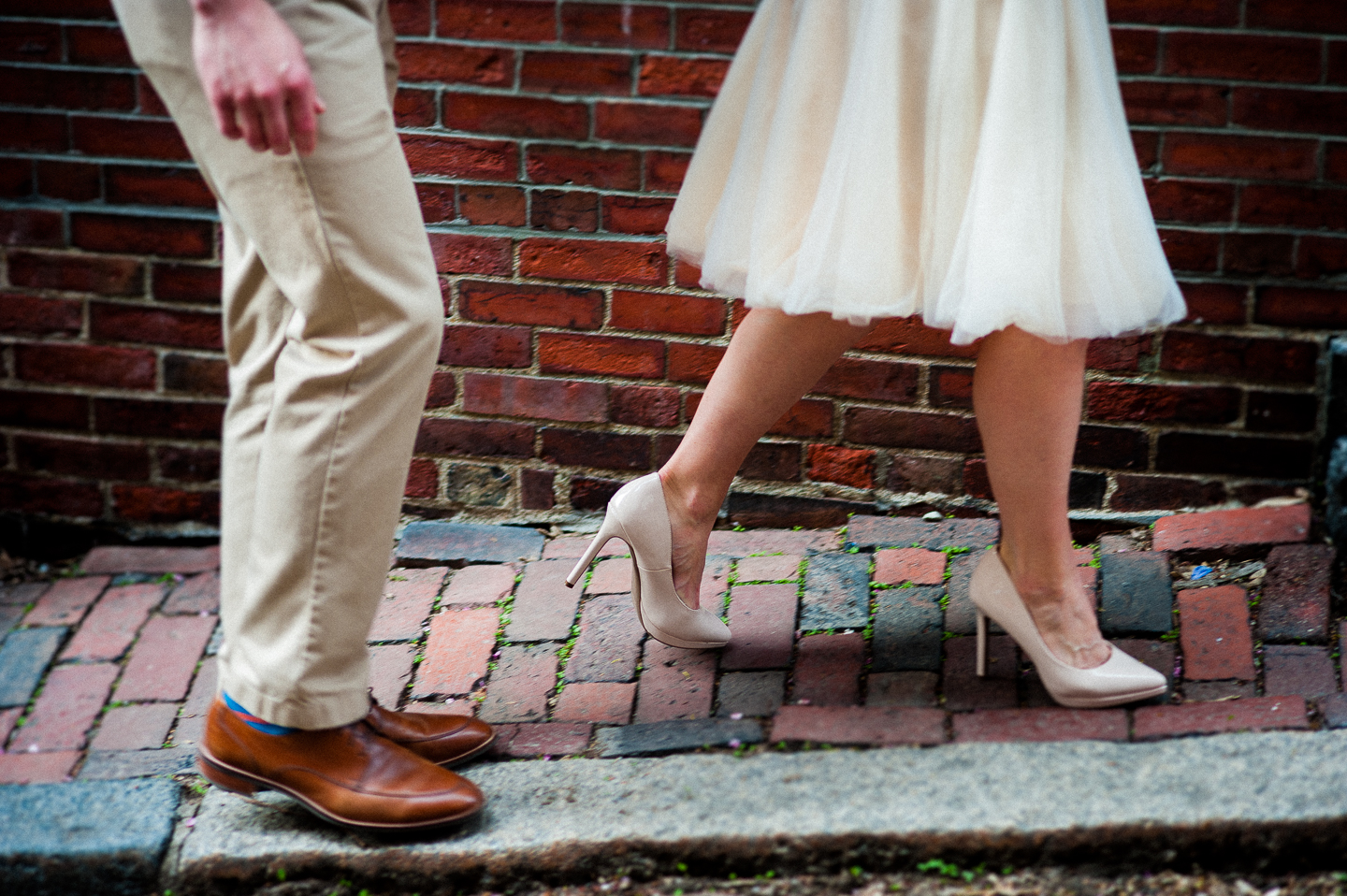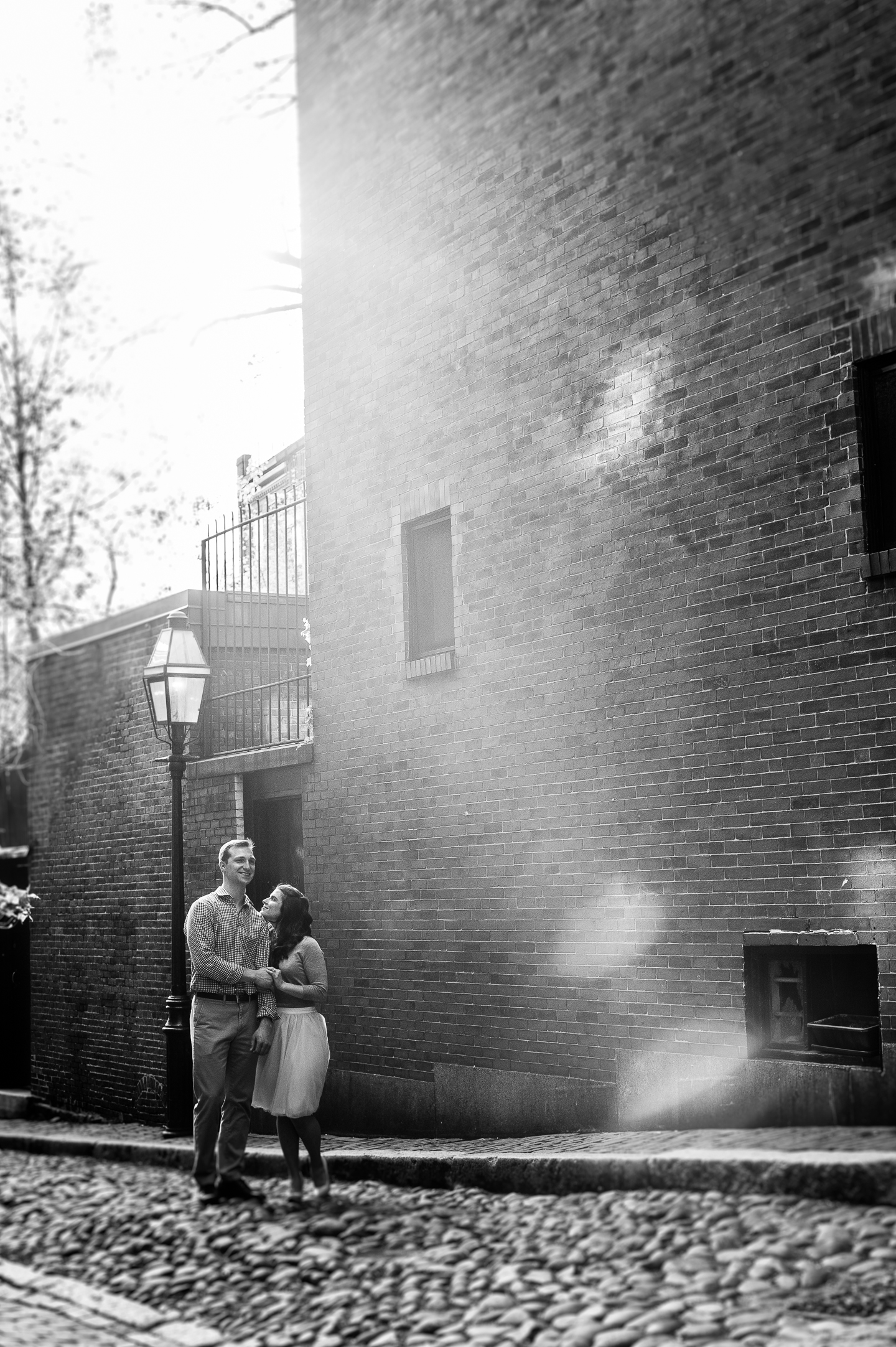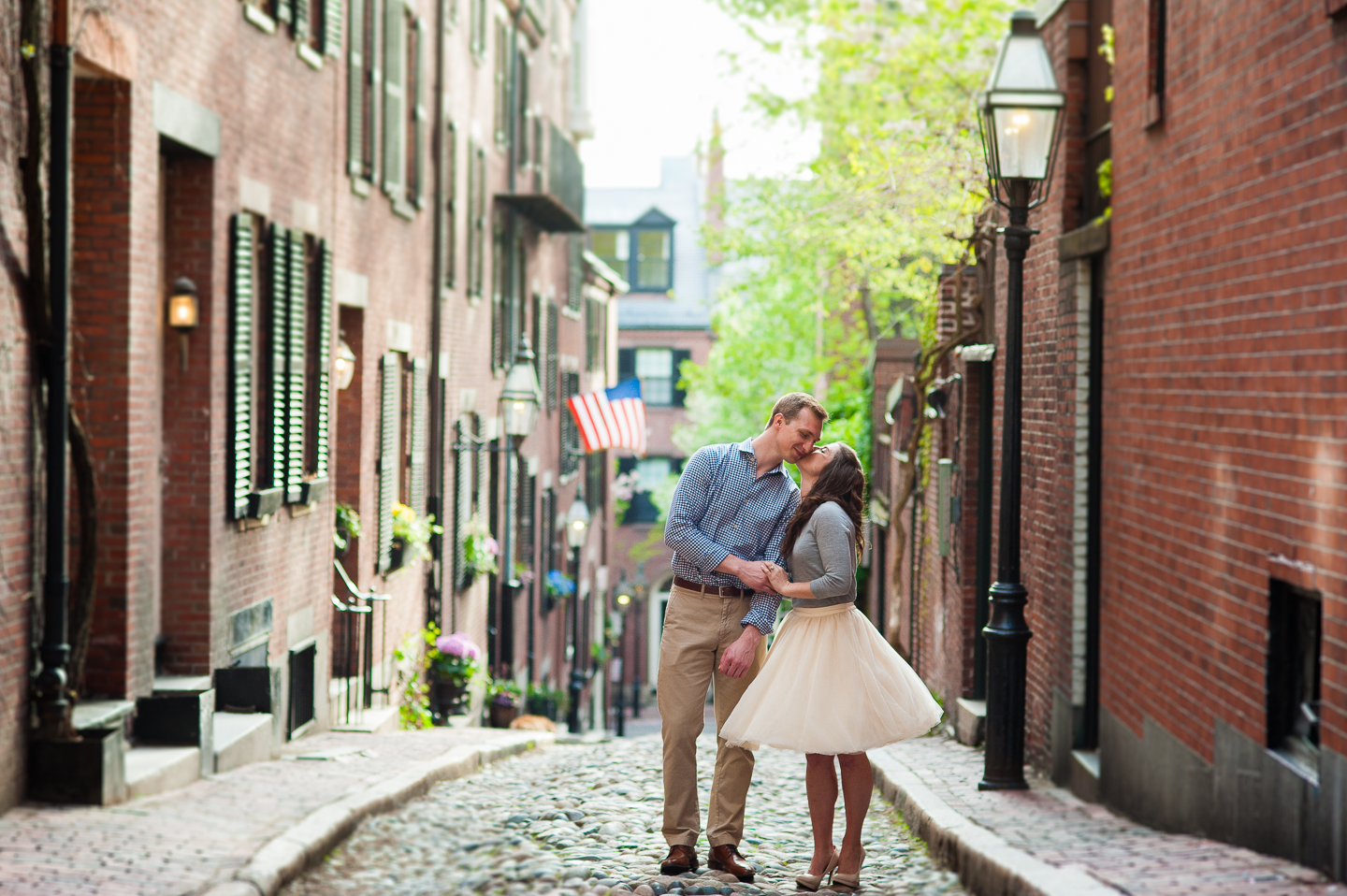 We started off the session wandering in Beacon Hill, in my opinion, one of Boston's most beautiful neighborhoods!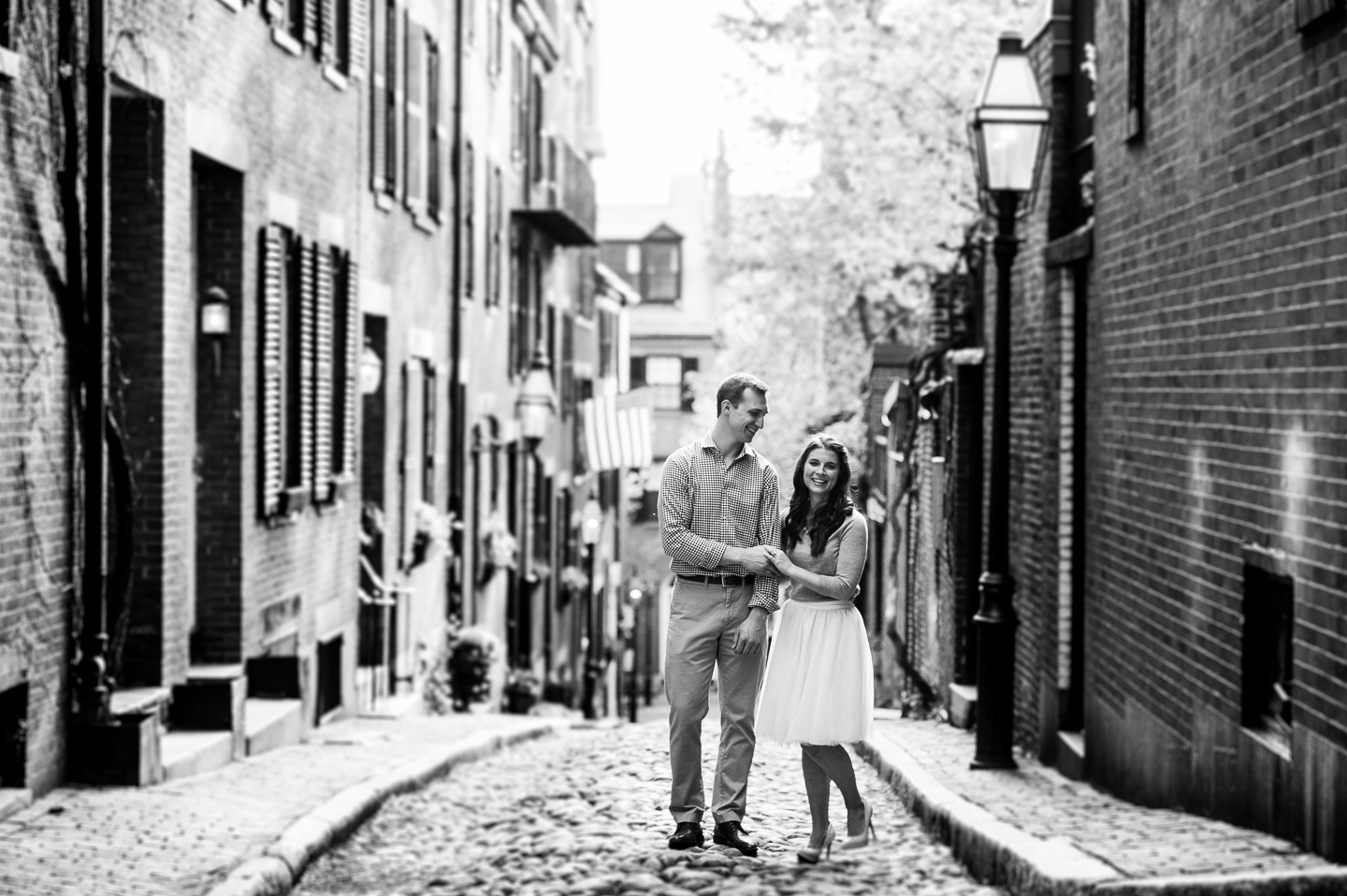 Look at this gorgeous light… Matt always jokes that I like to blind people… It is certainly a little bit true since atleast once during every engagement session I pose couples in broad daylight and make them turn their face towards the sun…The results are worth it though, right?!?!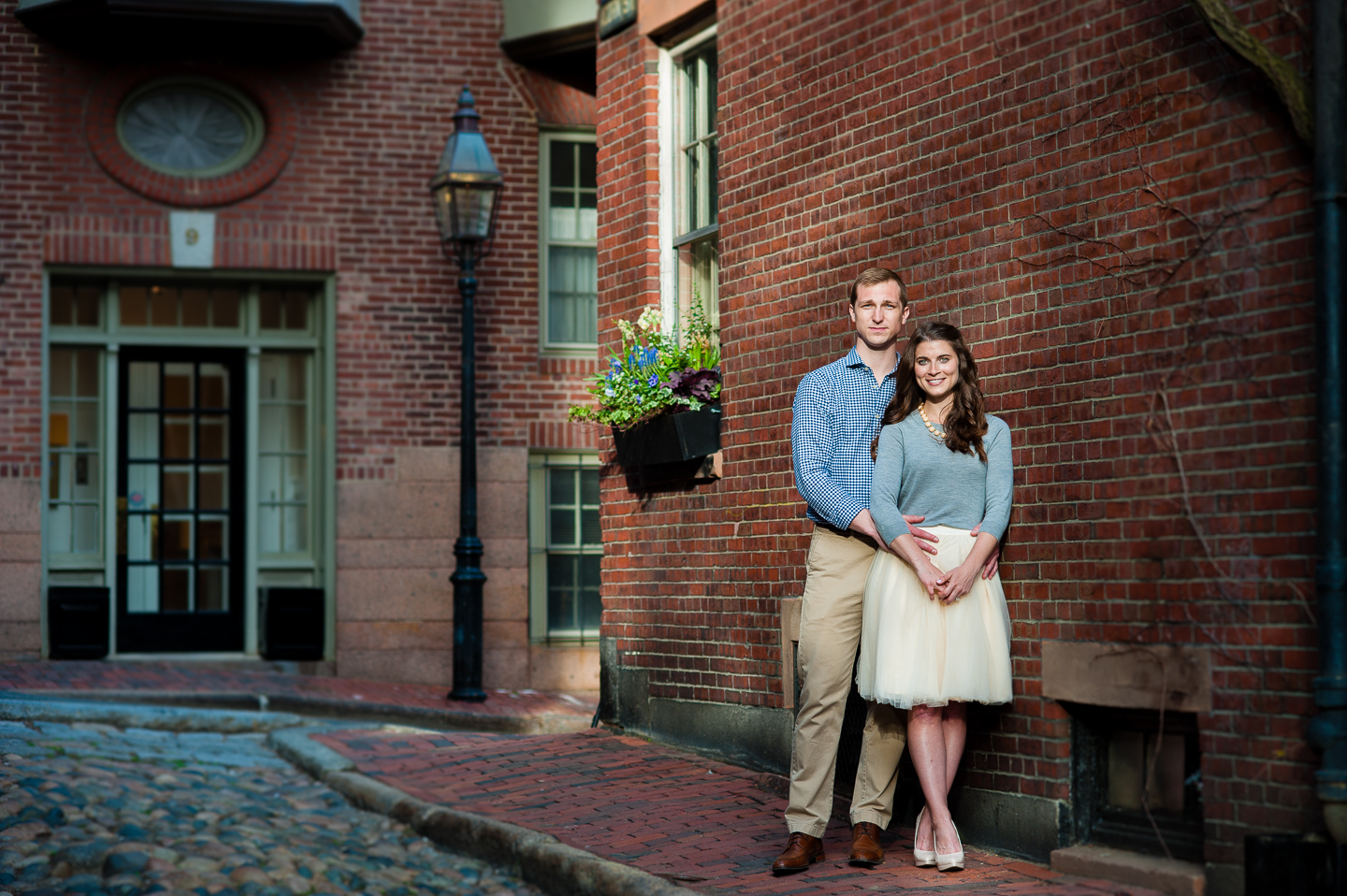 Once we were done exploring Beacon Hill we headed down to the Boston Common to get some fun images with their pups! A huge thanks to Craig's mom who came along as honorary dog wrangler 🙂 This is something we recommend for all our couples who want their fur-kids involved in engagement photography!! Bring along someone you trust to hang with pup's so that we can get some pictures of just the two of you as well!!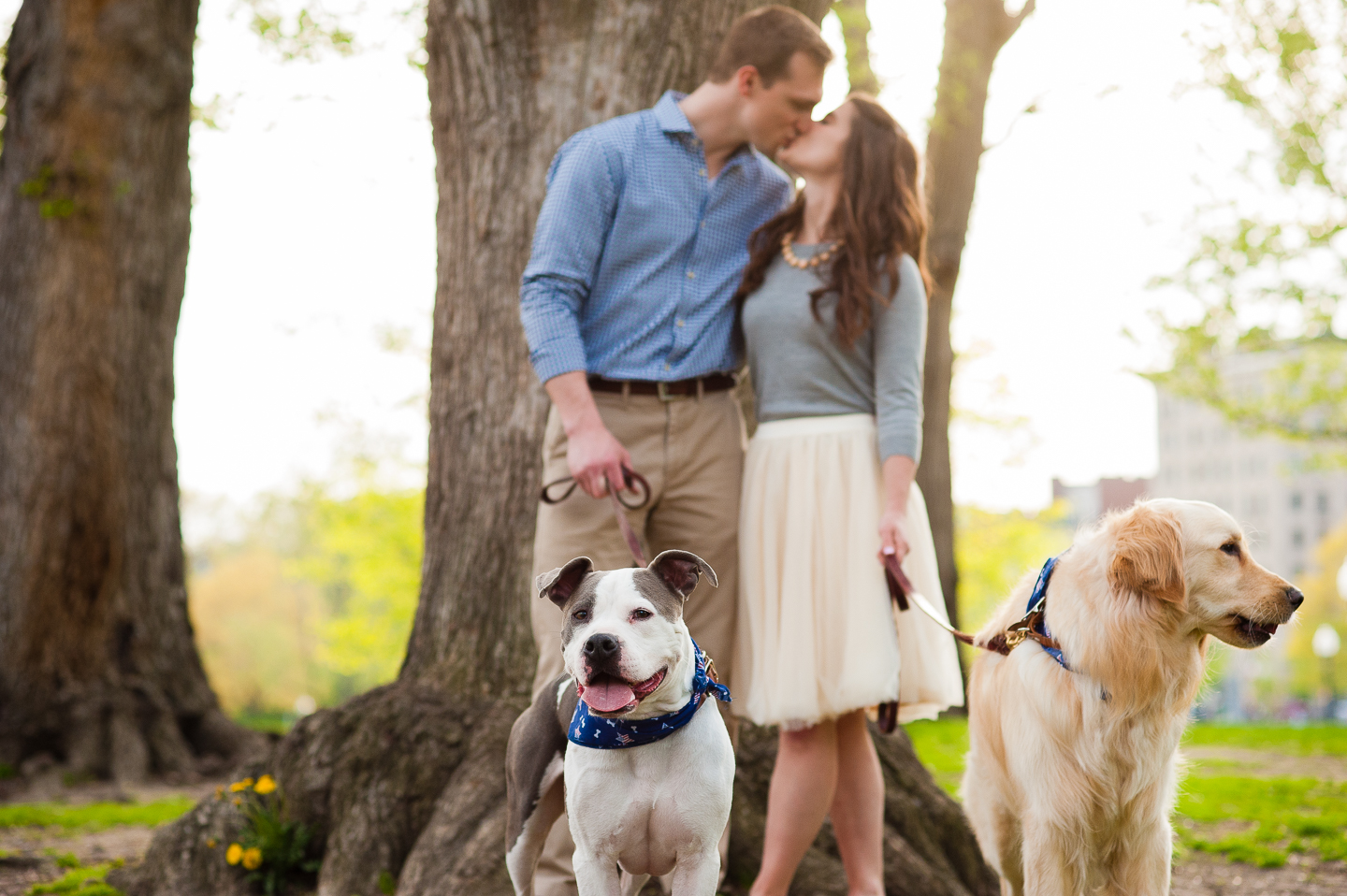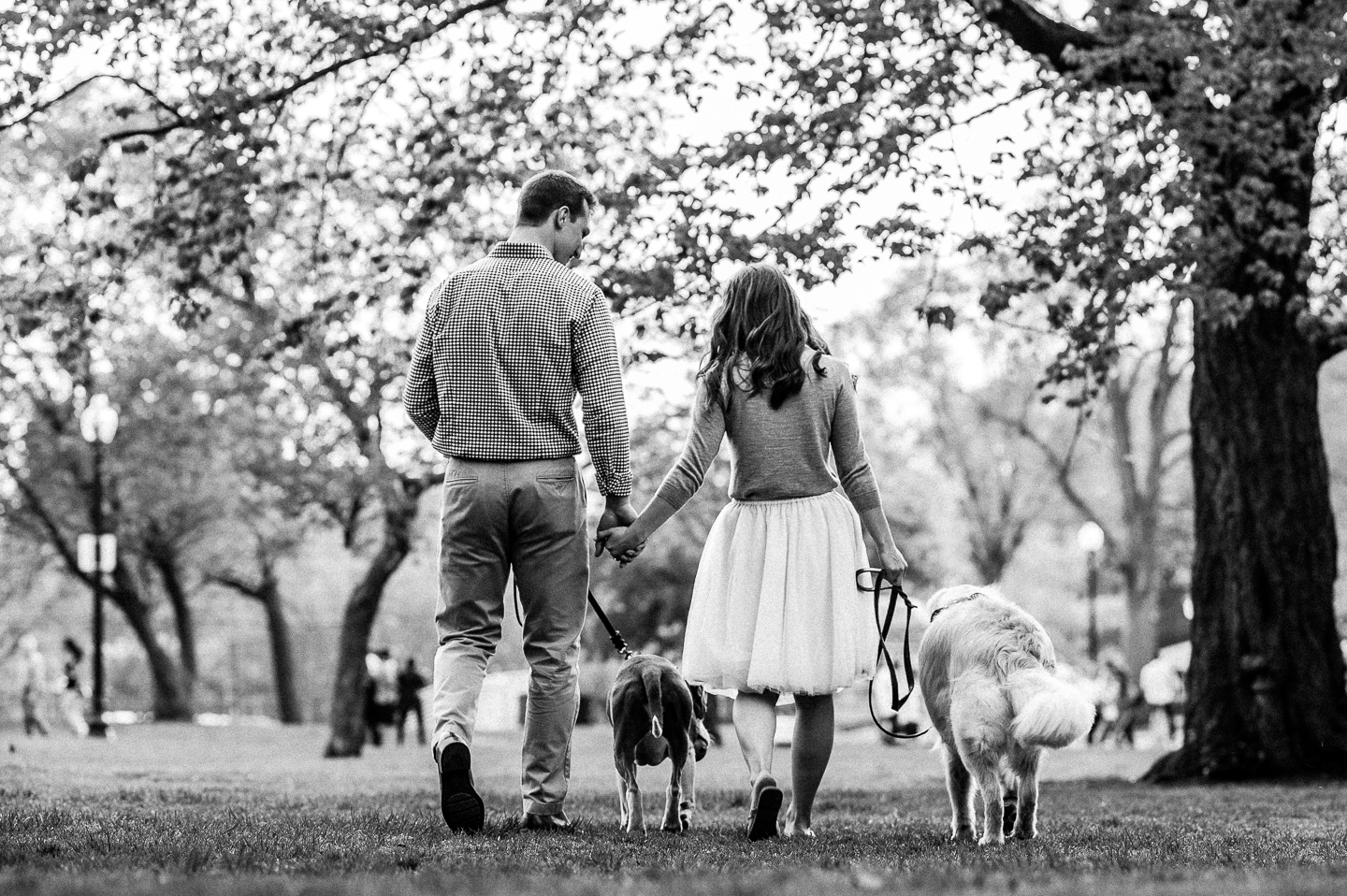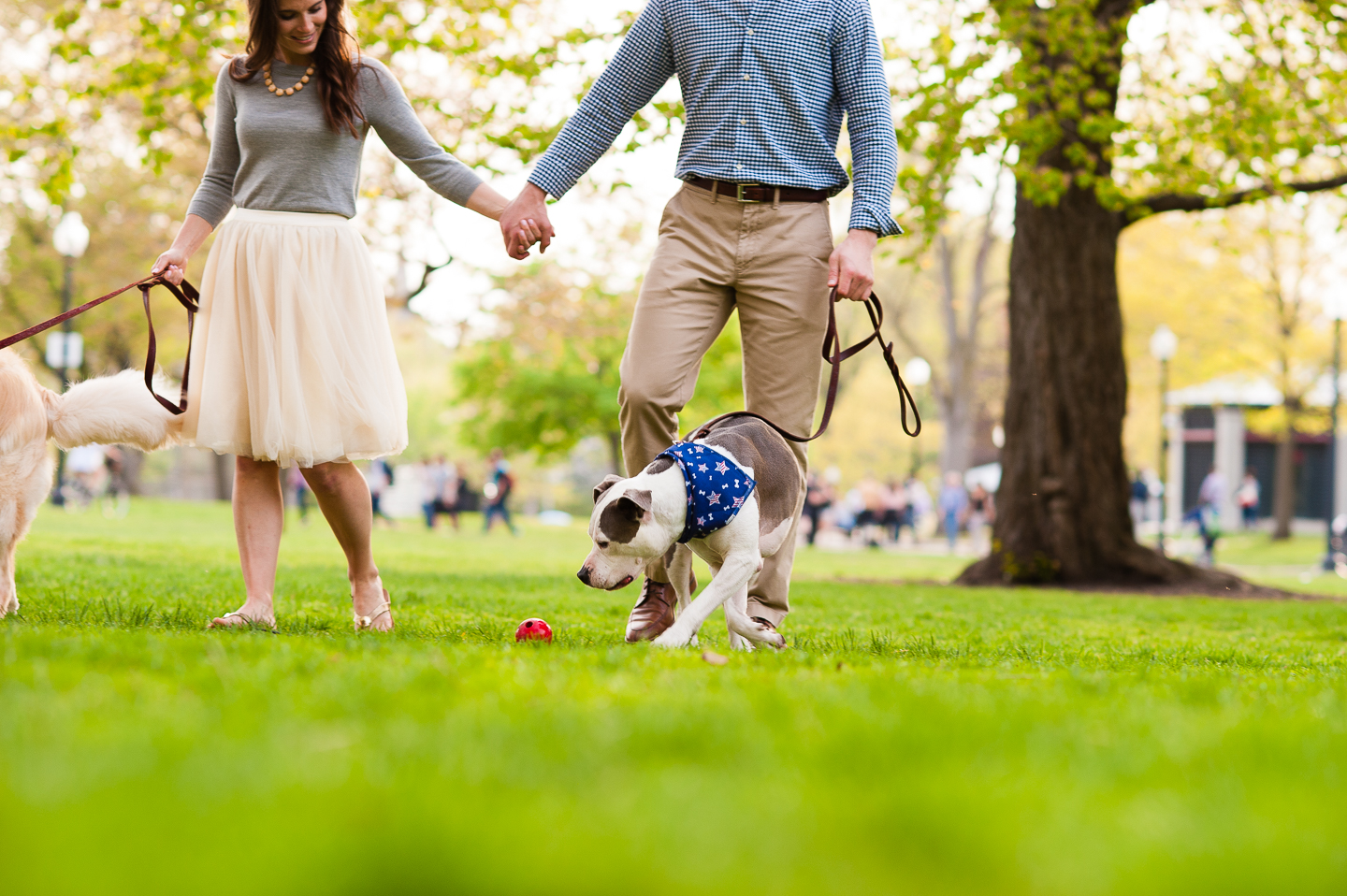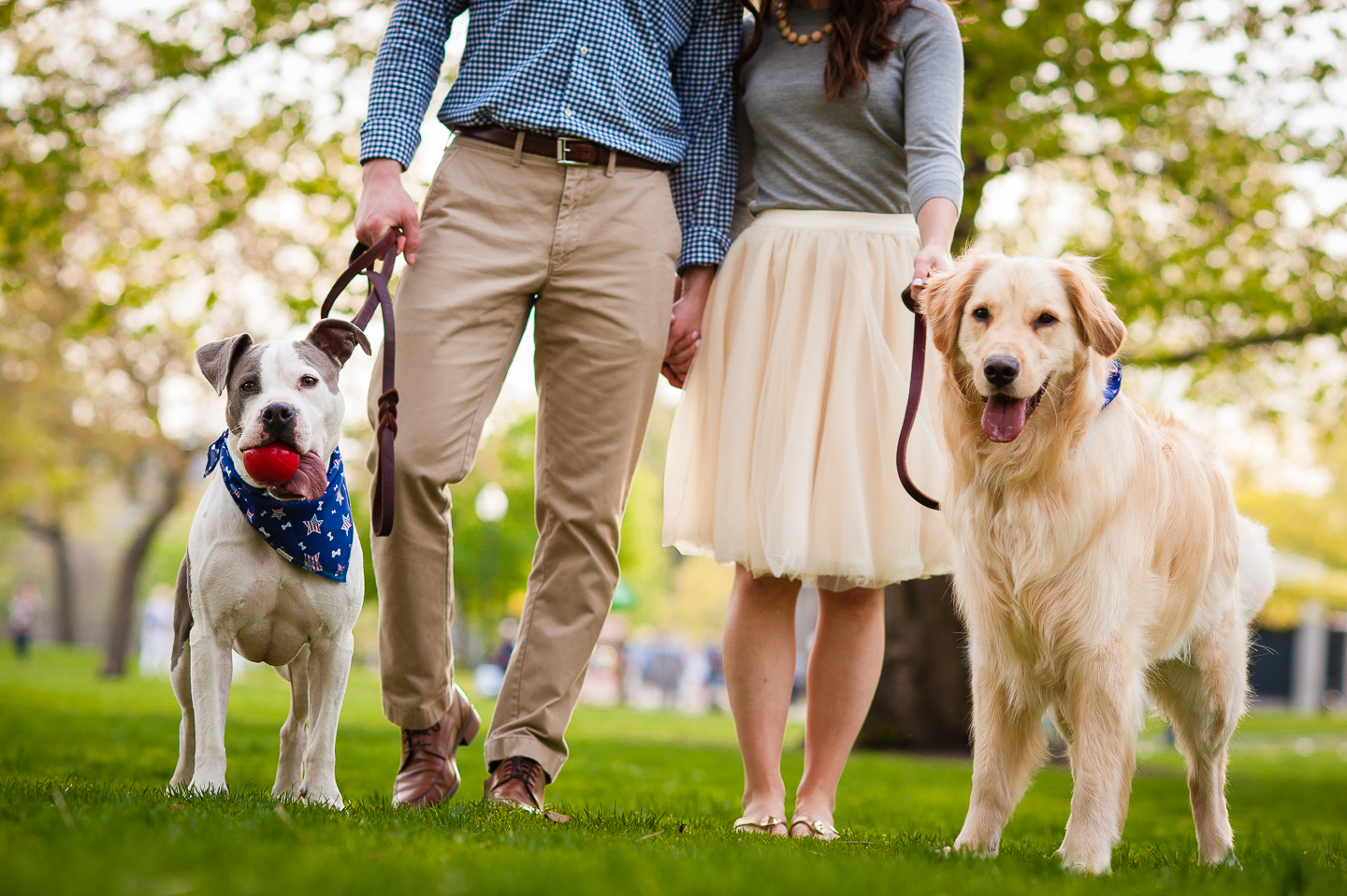 After we had captured some images with their two dogs, we let Craig's mom take them for a little walk while we finished up their engagement session in the gorgeous (very busy!!) Boston Garden's. I can't tell you how much I adore some of these photo's, the light was perfect and how cute are Katie and Craig?!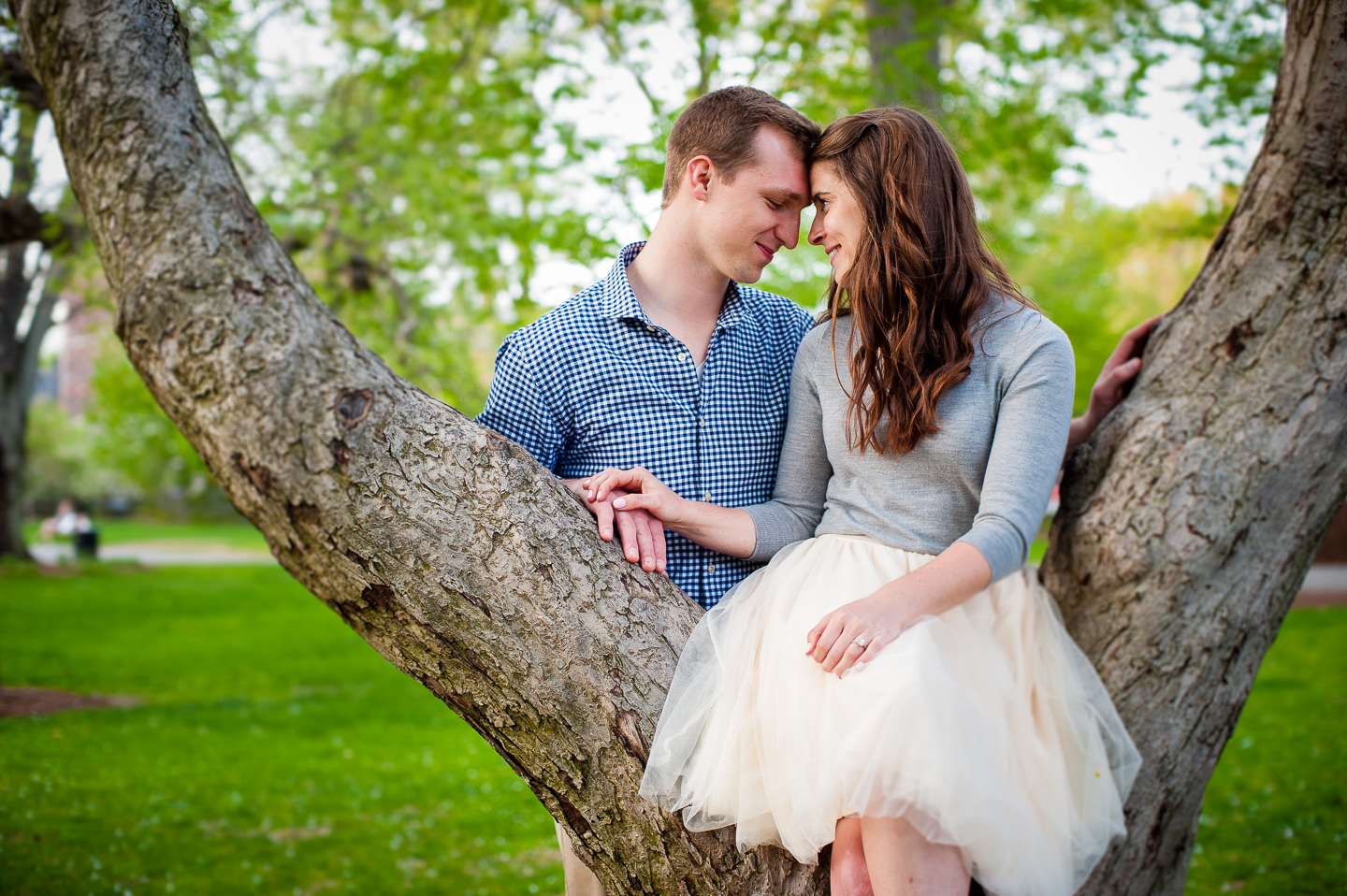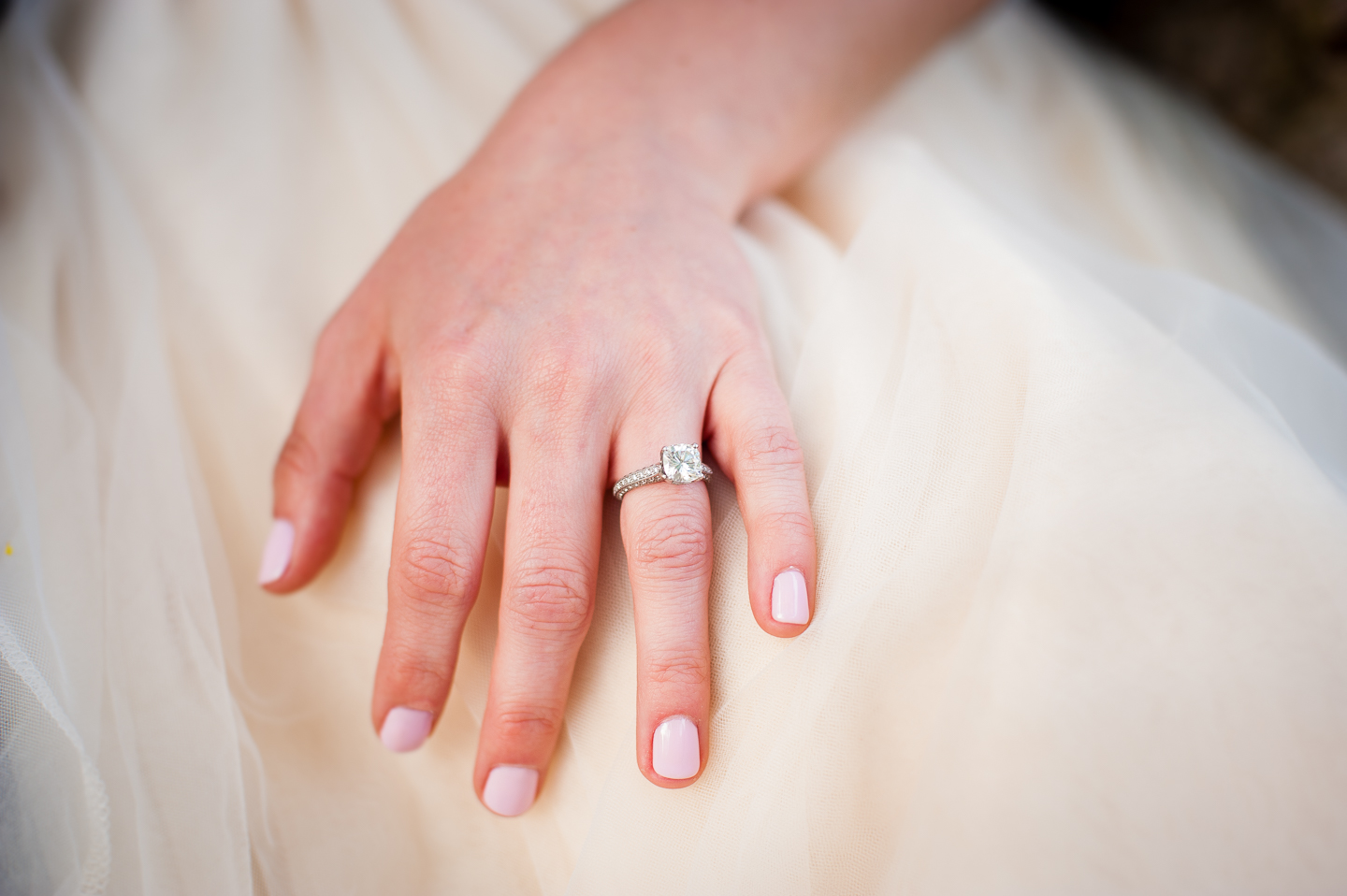 Isn't Katie's engagement ring gorgeous? Craig… You did good!!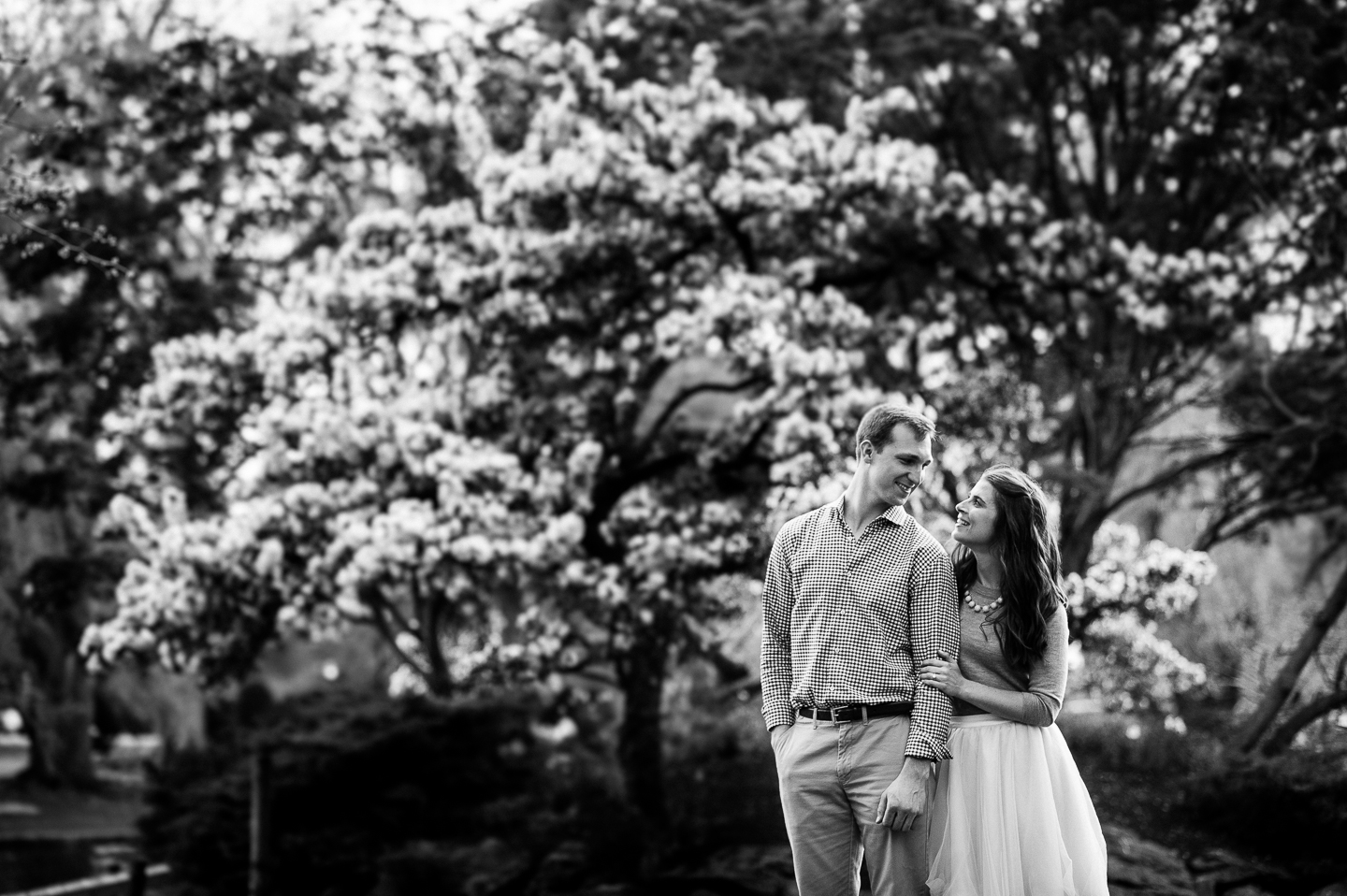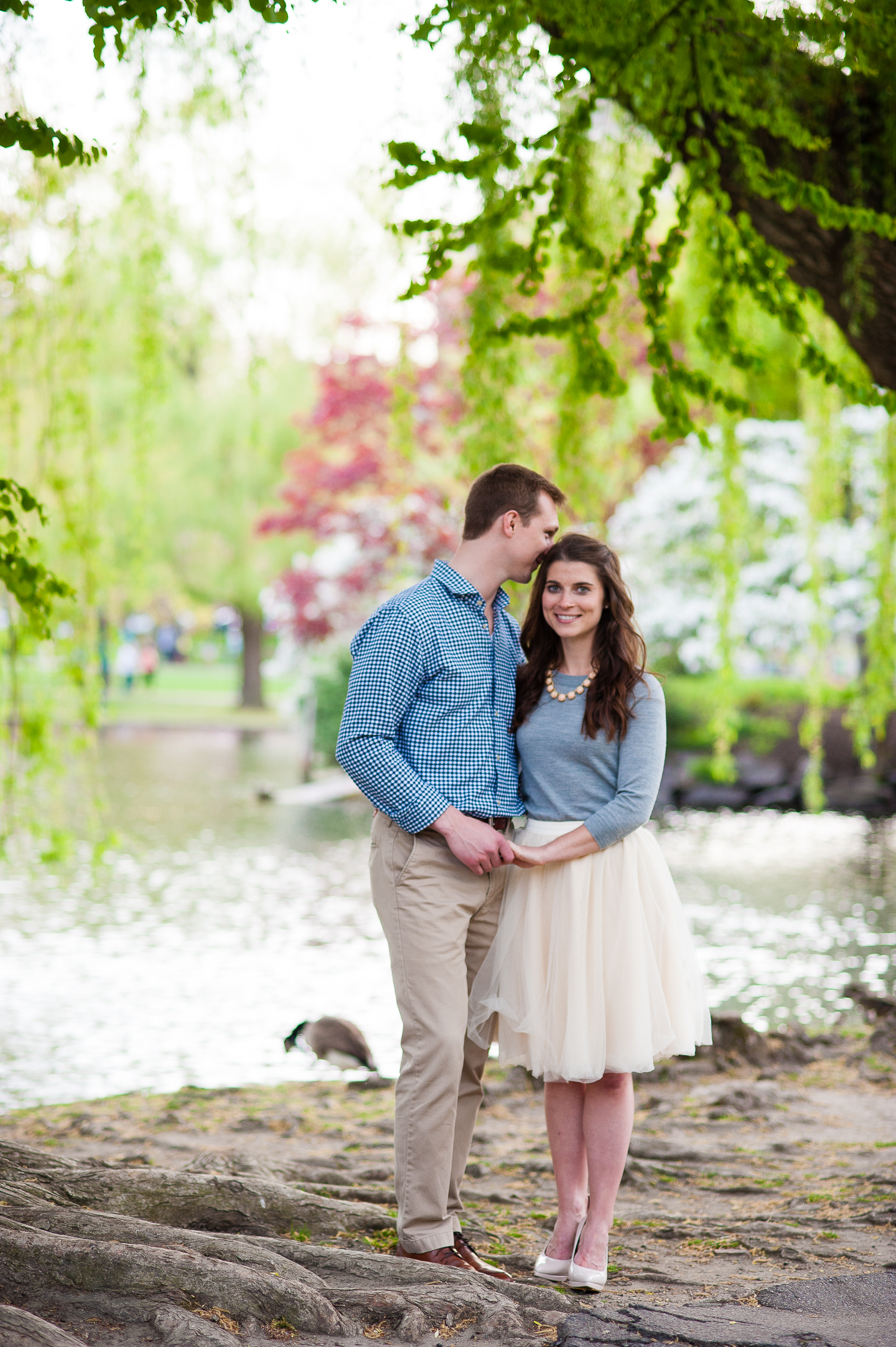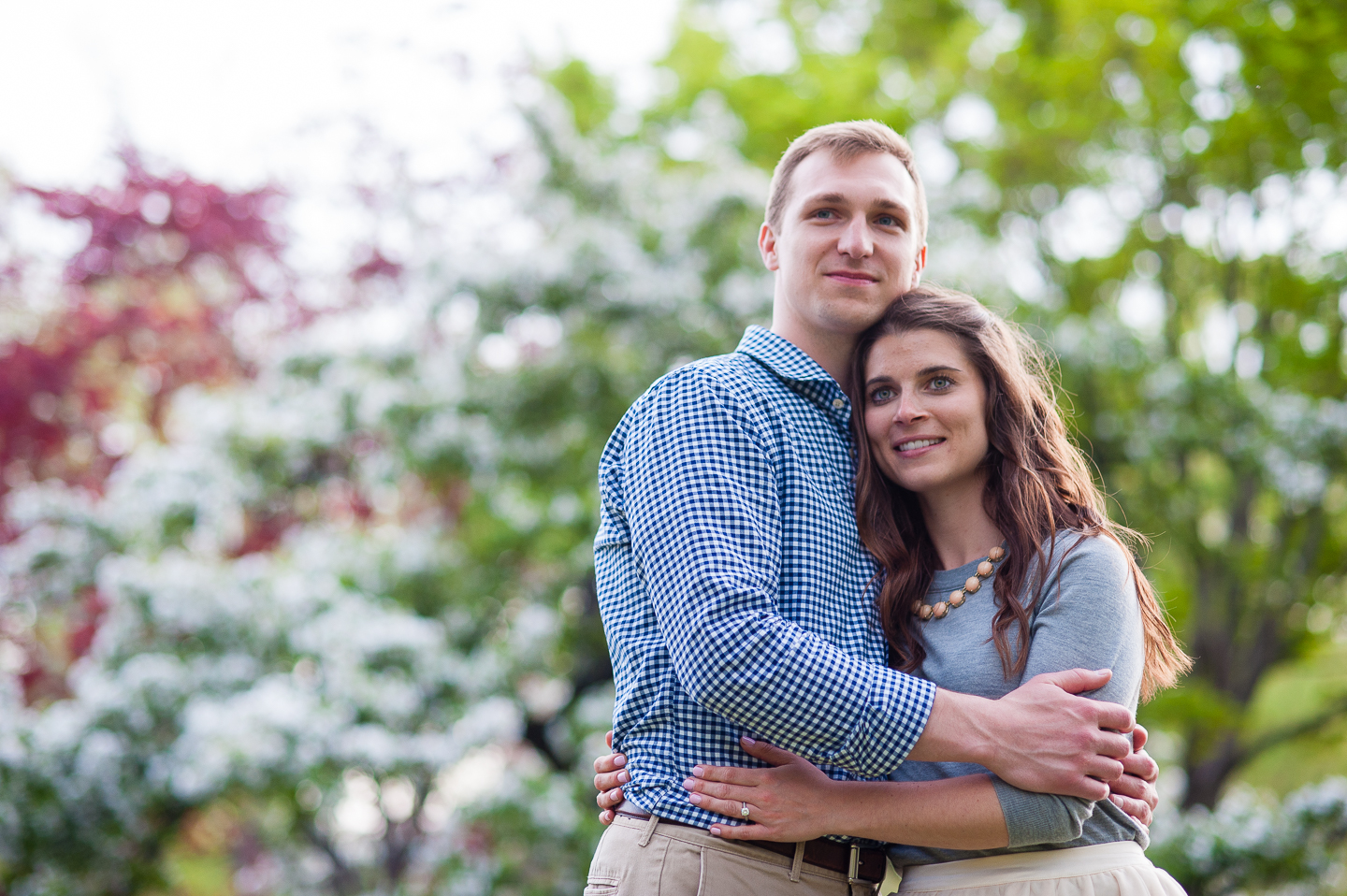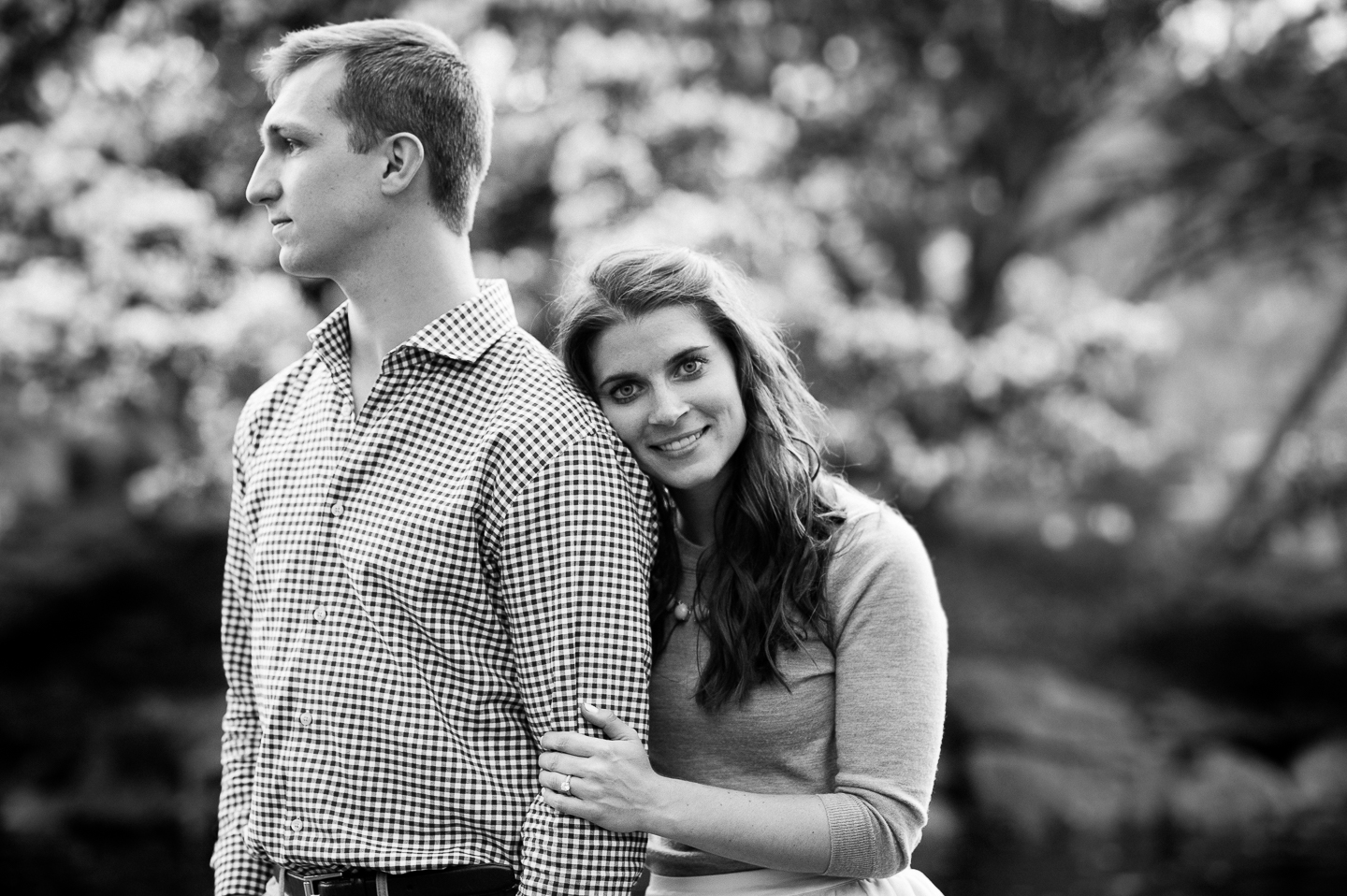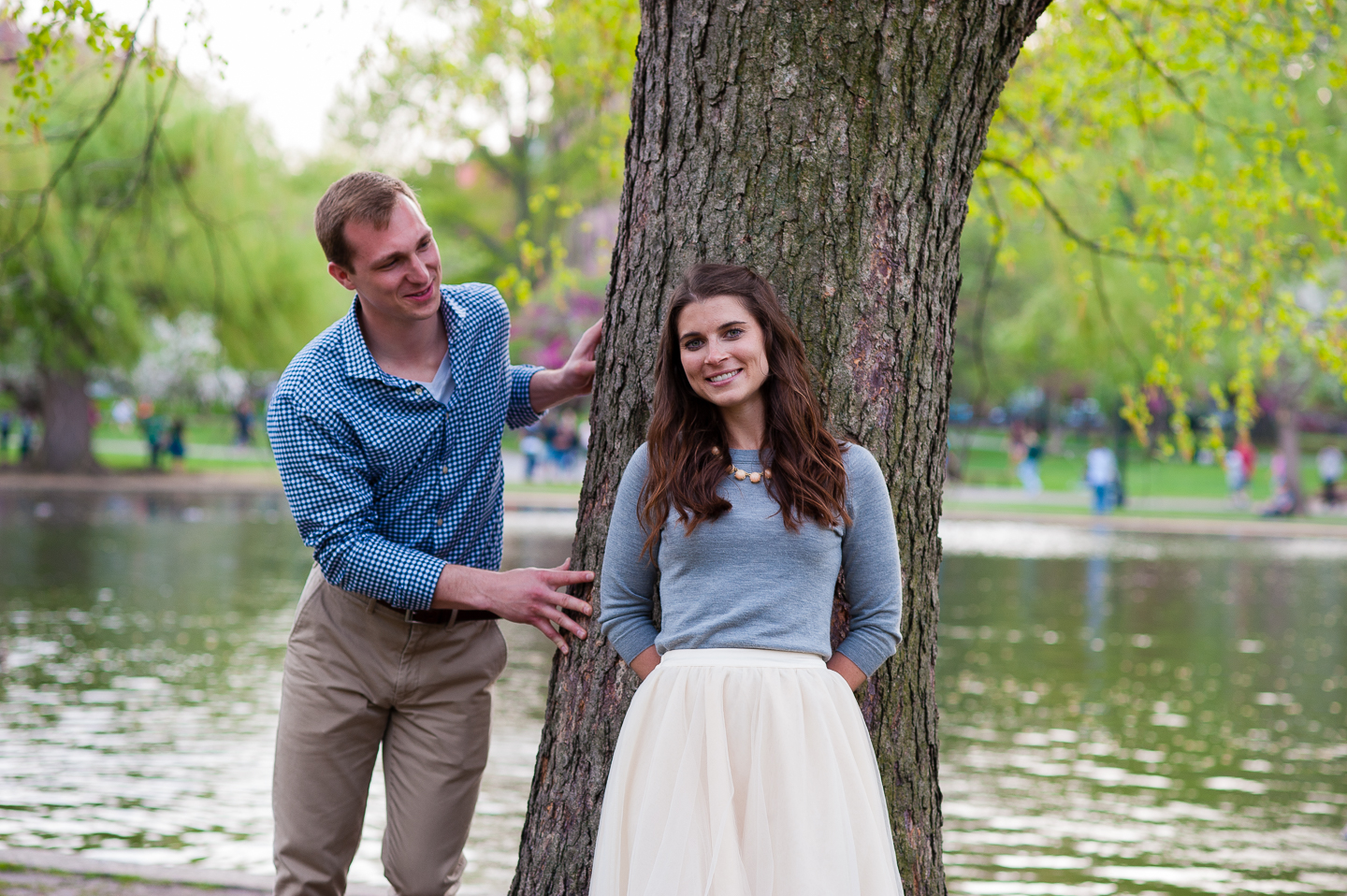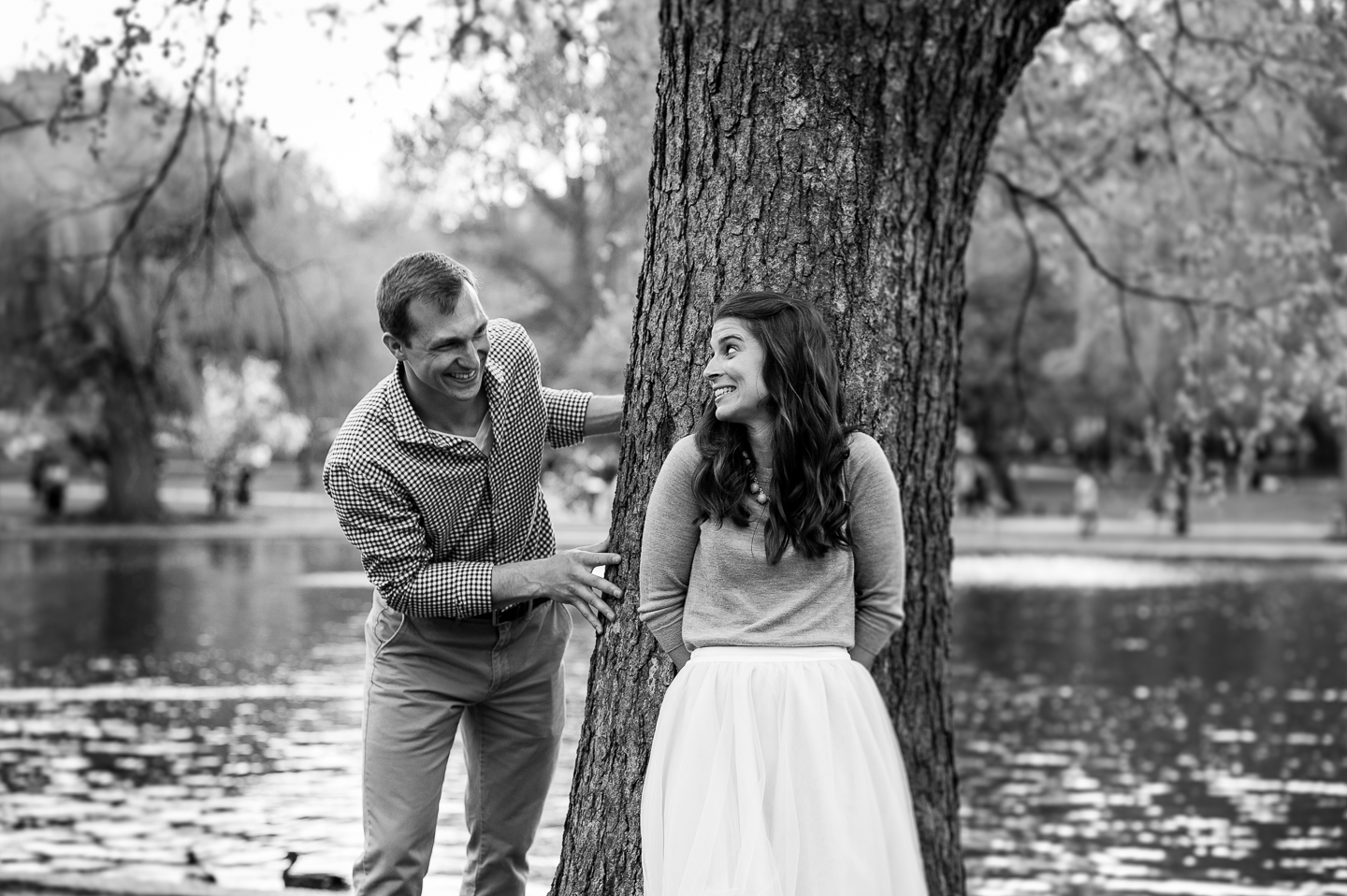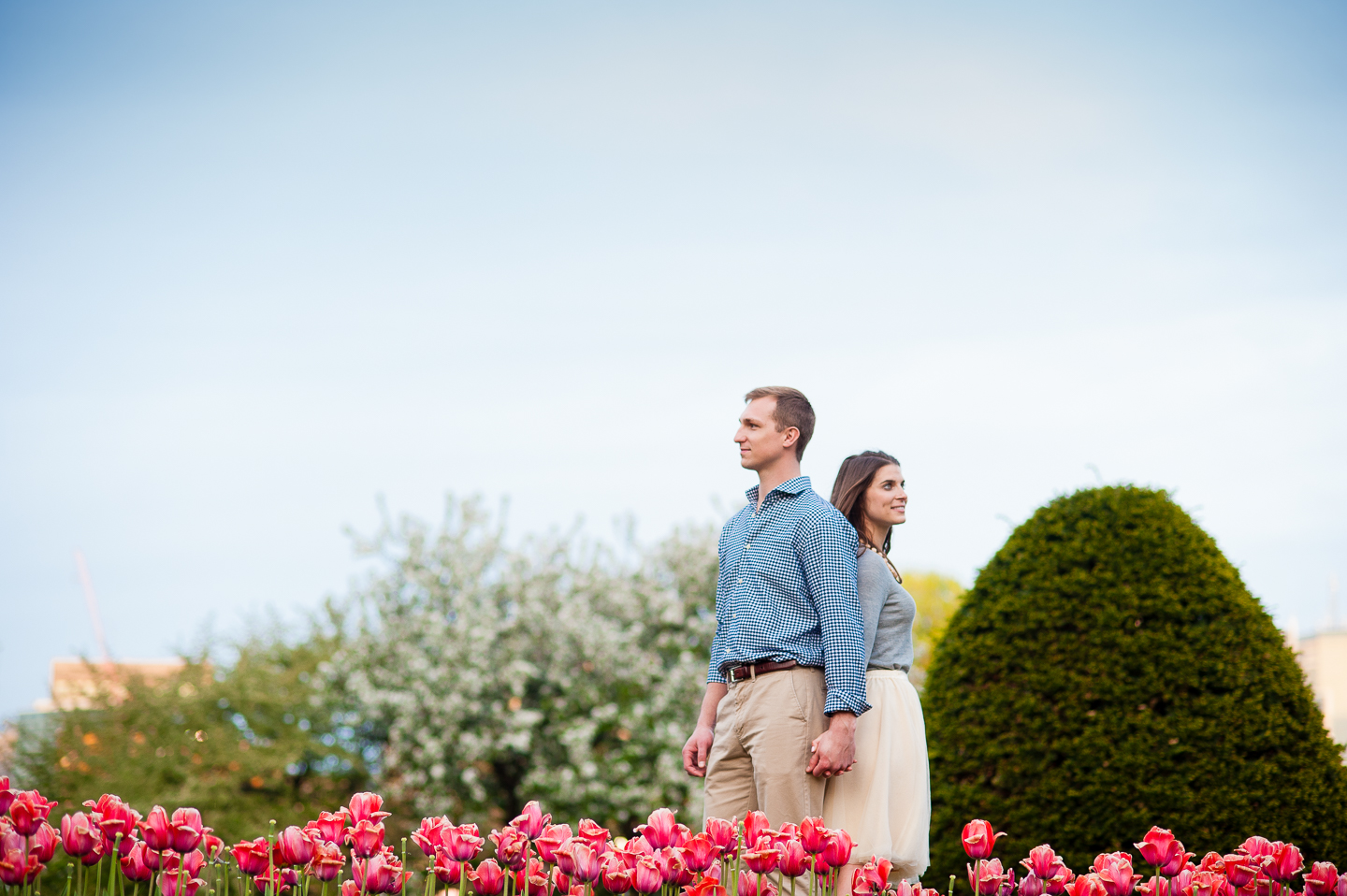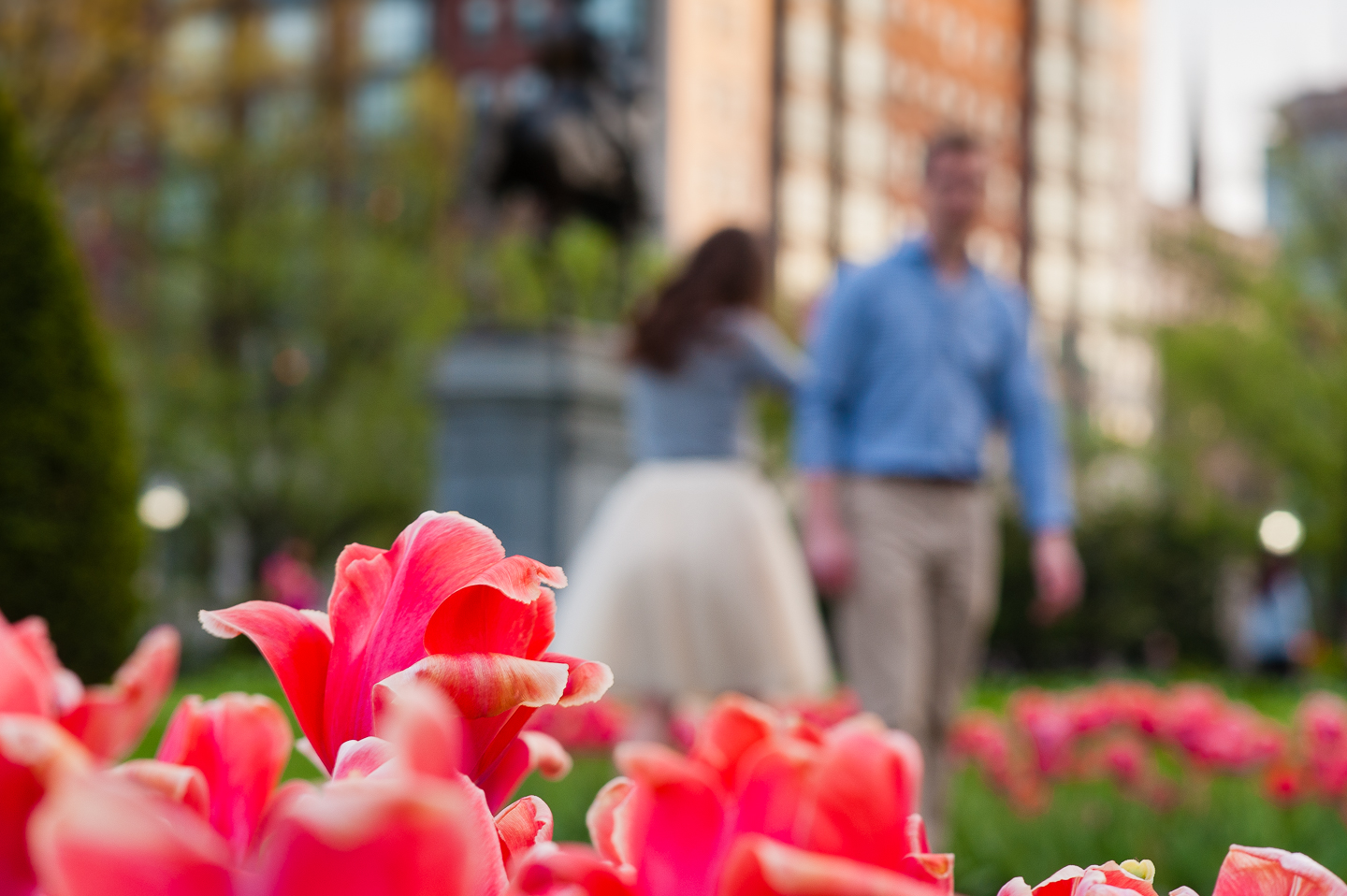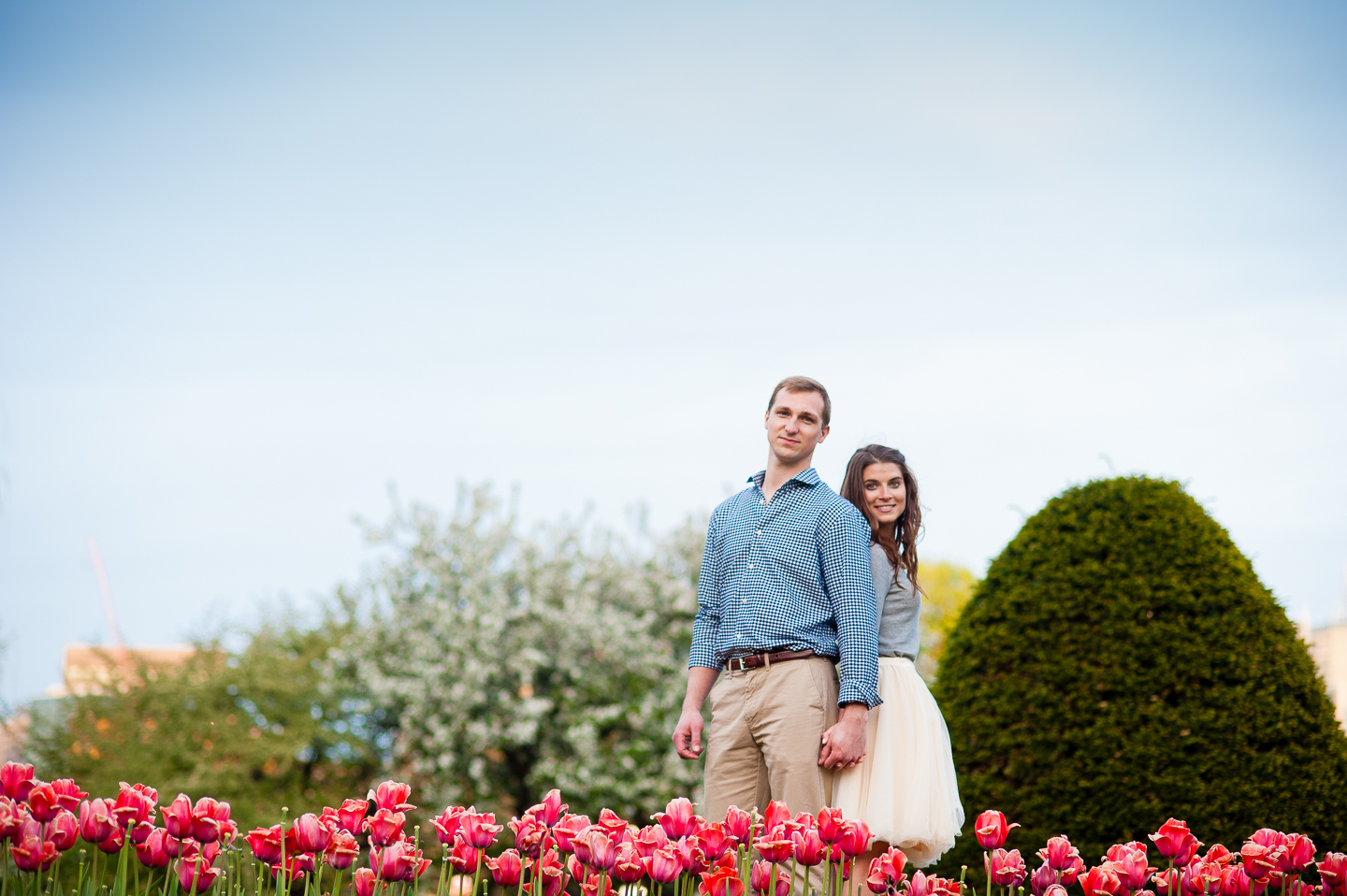 As Matt mentioned in our last engagement post, engagement sessions in Boston are always done with an audience, just part of being in the city. The Boston Garden at sunset is arguably one of the busiest places to try to take photos. I think we managed to get some fun, intimate portraits of these two… what do you think?
A huge congratulations to Katie and Craig, we hope you love these photos! We can not wait for your wedding this fall… it's going to be awesome!!!
Matt + Ariel