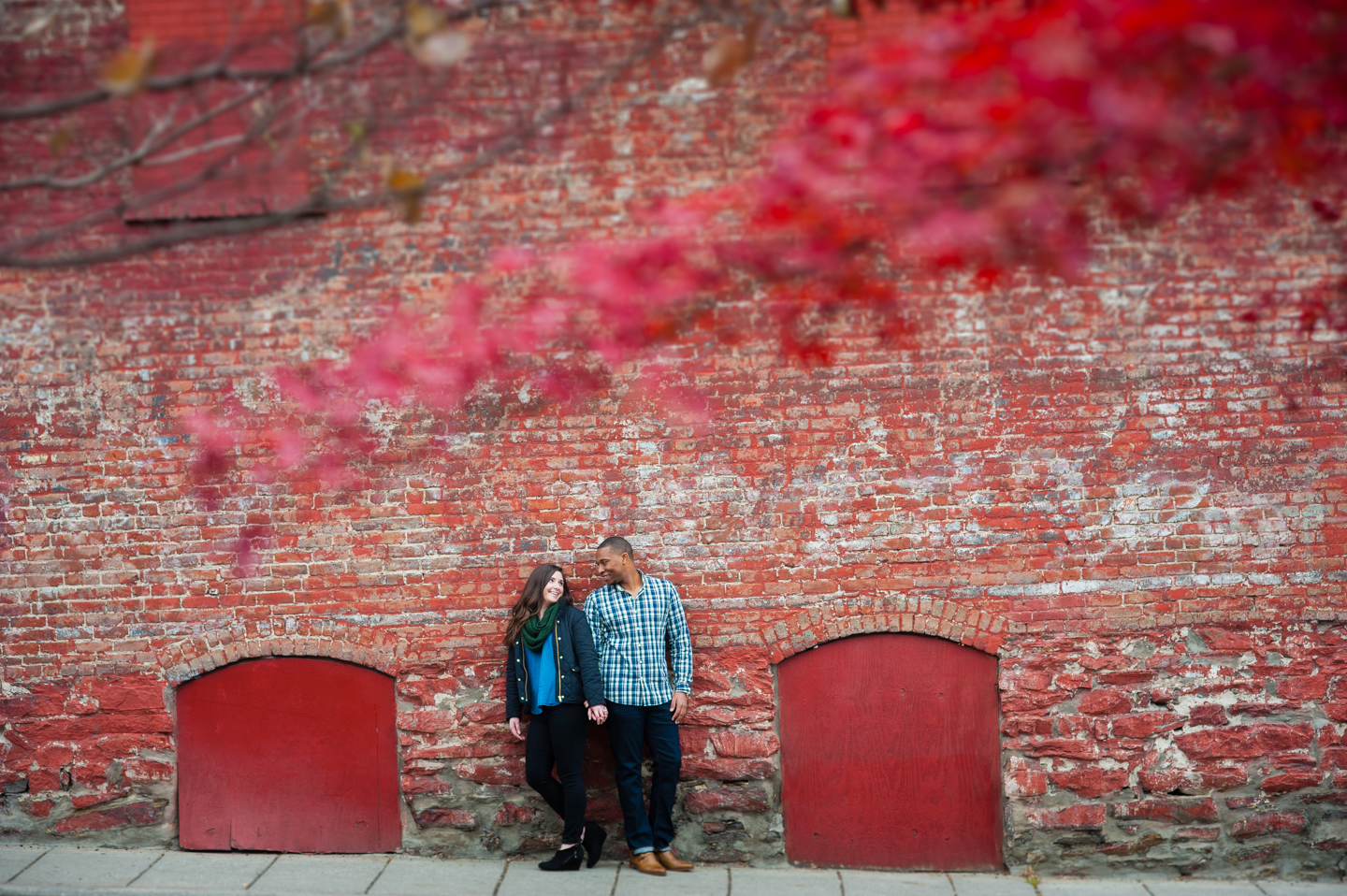 Matt and I met up with Kendra and Donovan just a couple weeks ago in Asheville NC for their urban fall engagement session…What fun we had! These two were troopers and agreed to meet us at 7:30, we try to schedule are engagement sessions as close to sunset or sunrise as possible for the best light and it worked to our benefit that morning because we were treated to nice soft, flattering, morning light.
Although Asheville is new(ish) territory for us as wedding and portrait photographers, I grew up in the area and know downtown Asheville like the back of my hand! We started off their session near the gorgeous Grove Arcarde, wandered to Pack Square and ended their Asheville engagement session on a couple very colorful side streets with beautiful backgrounds!
I can't tell you how excited I am to officially be able to call AMW Studios an Asheville wedding and engagement photographer.
AMW Studios is currently booking weddings, engagement and lifestyle family portrait sessions for 2016 & 2017 here in Asheville and the surrounding area! Planning an Asheville wedding? We still have select 2016 wedding dates available and we'd love to chat!!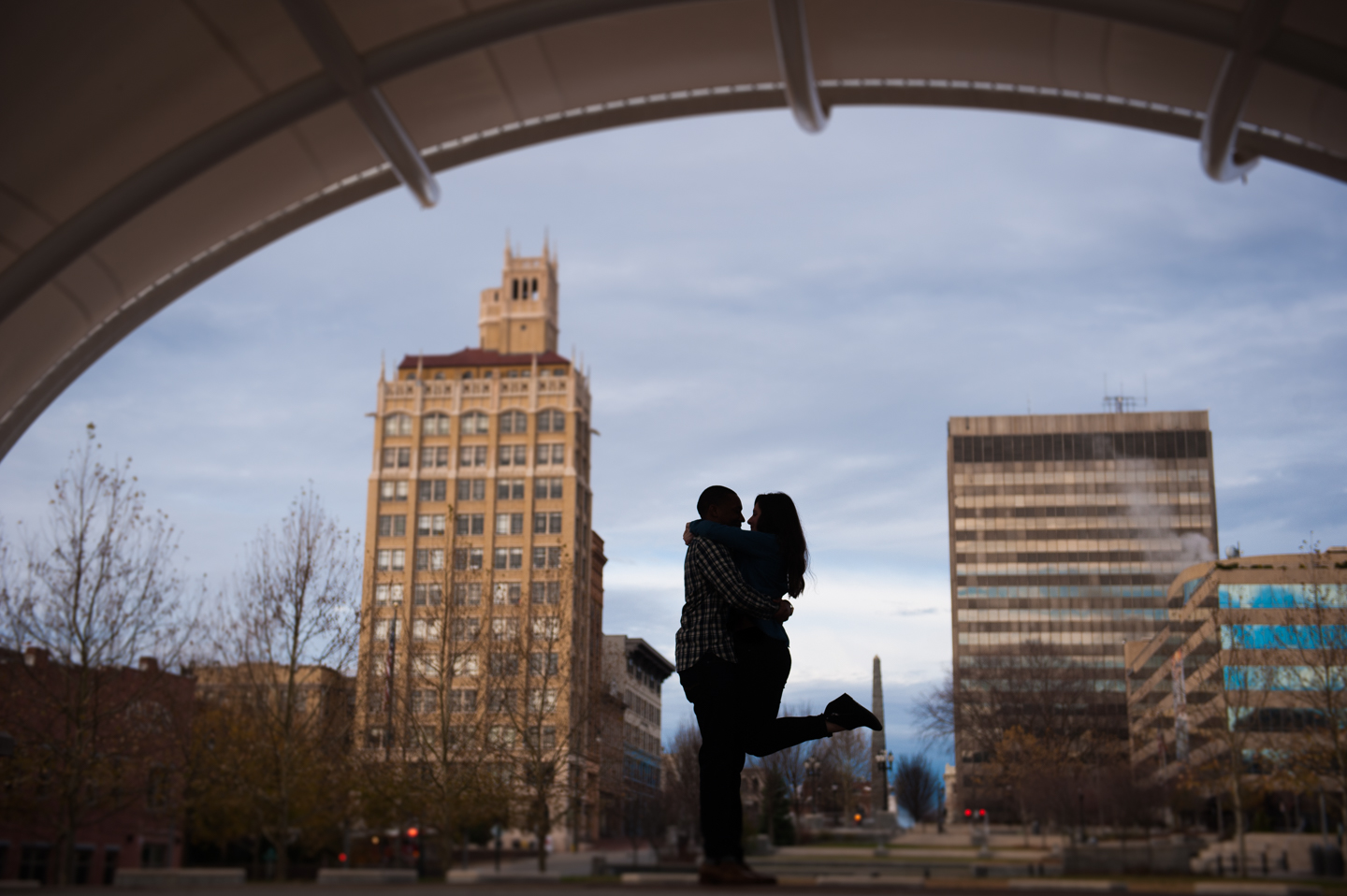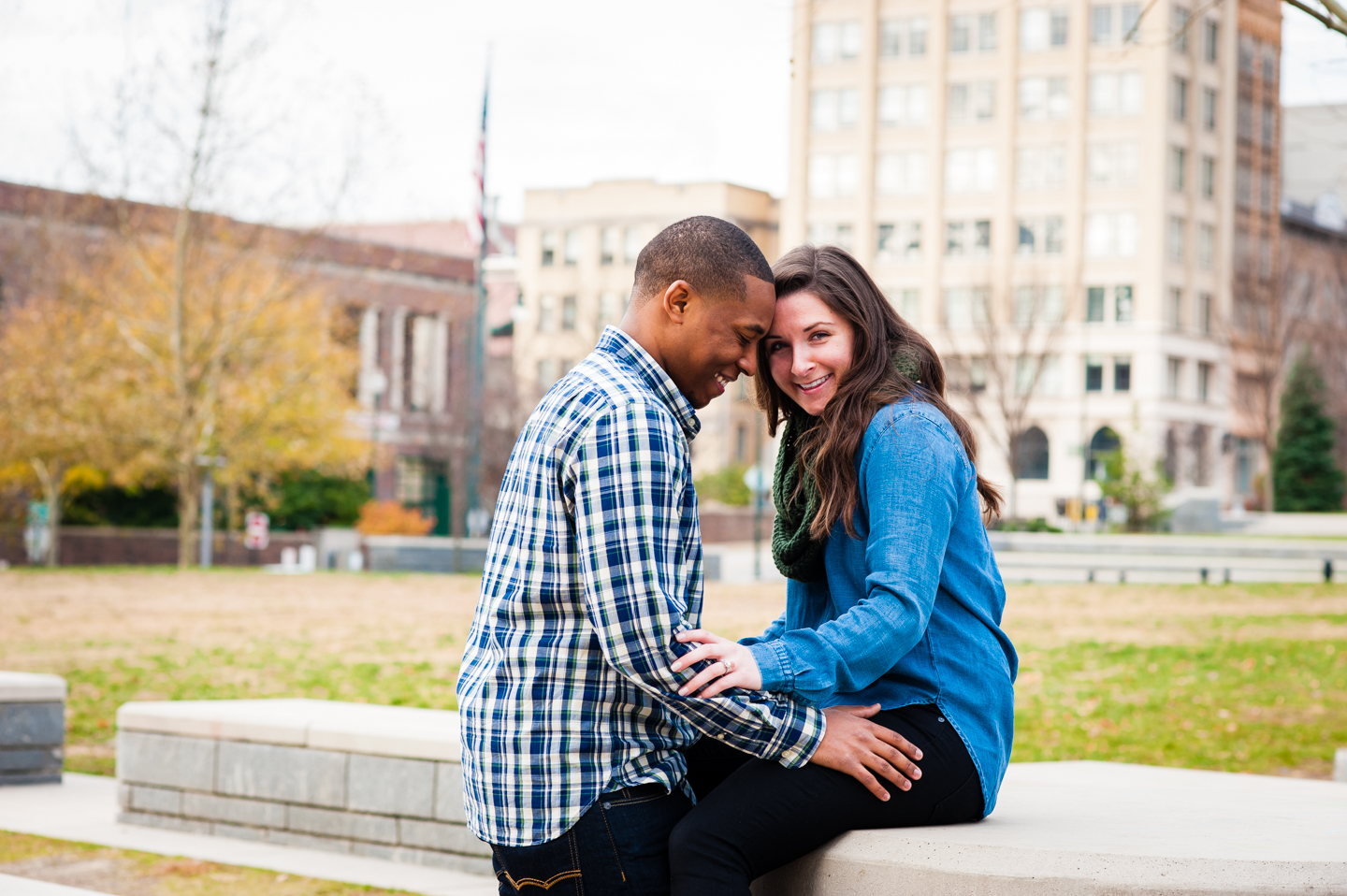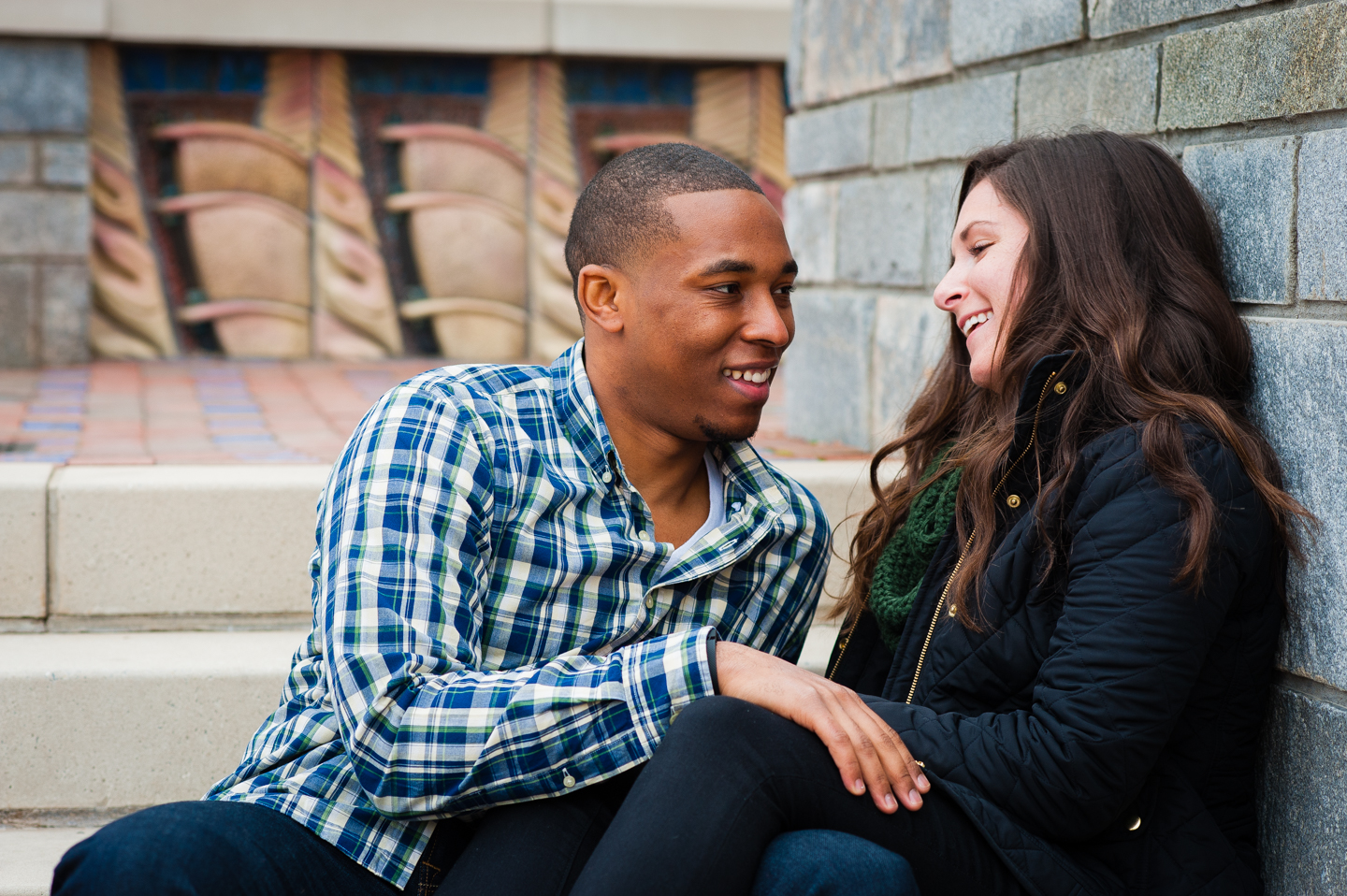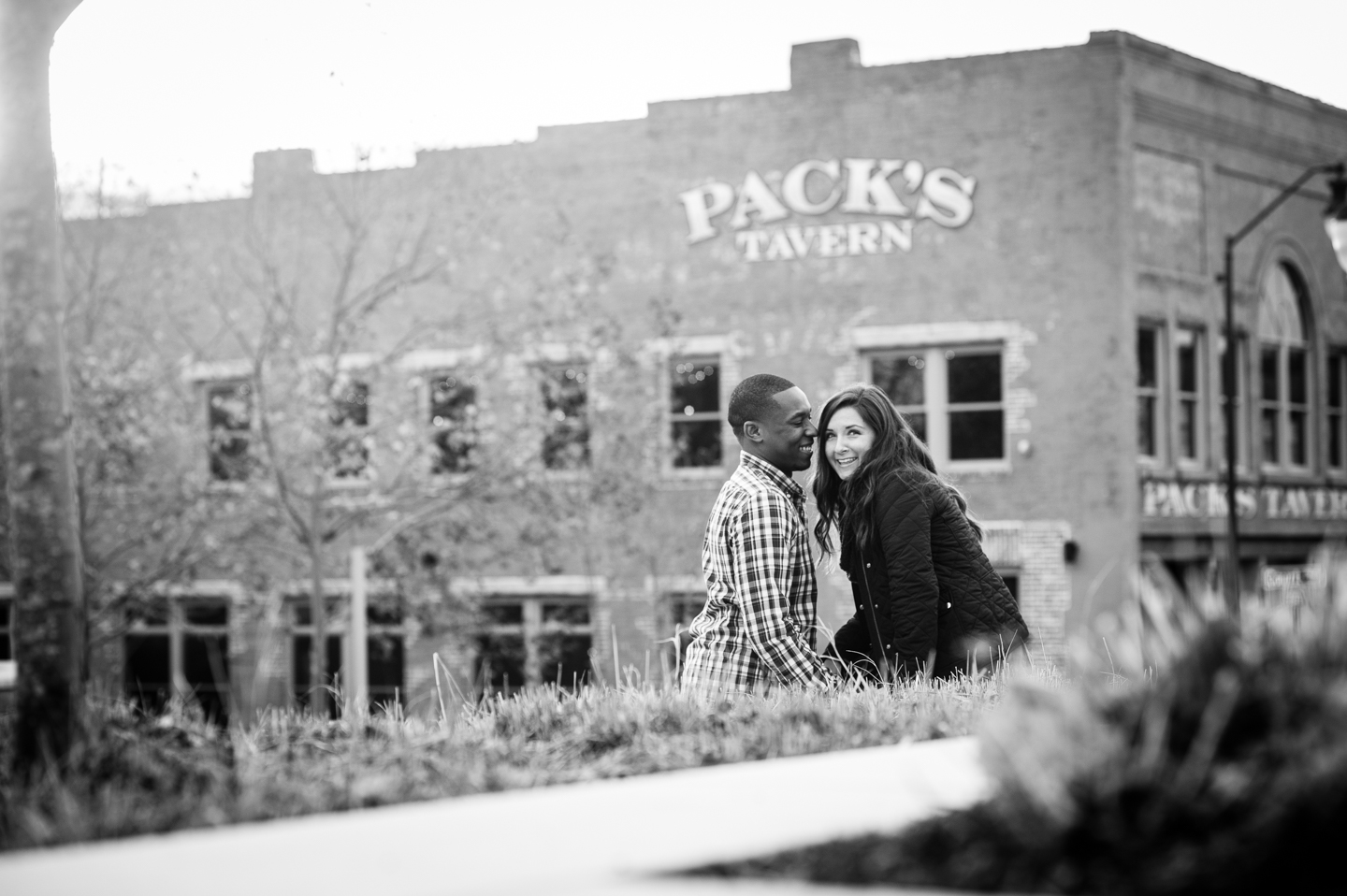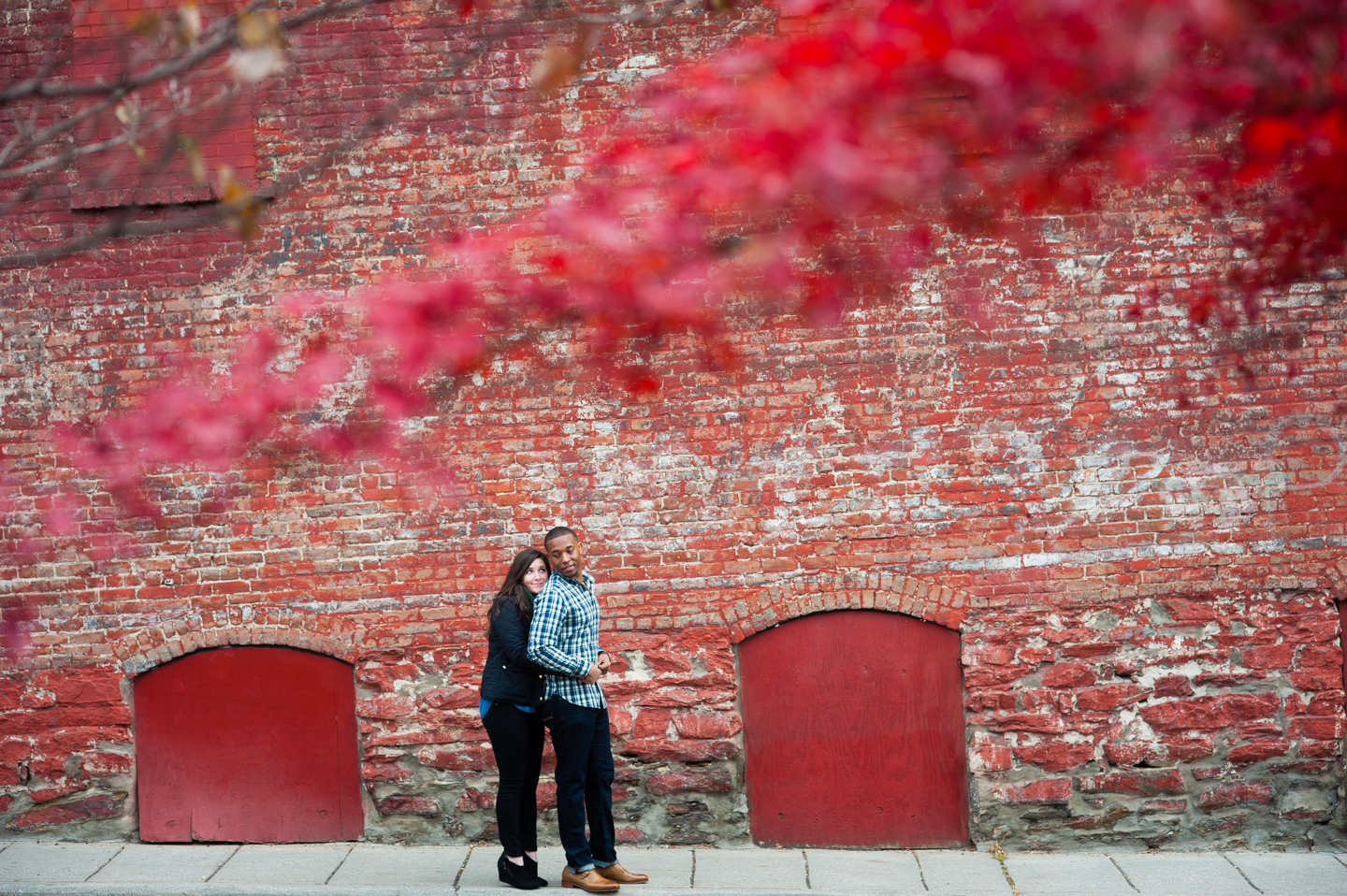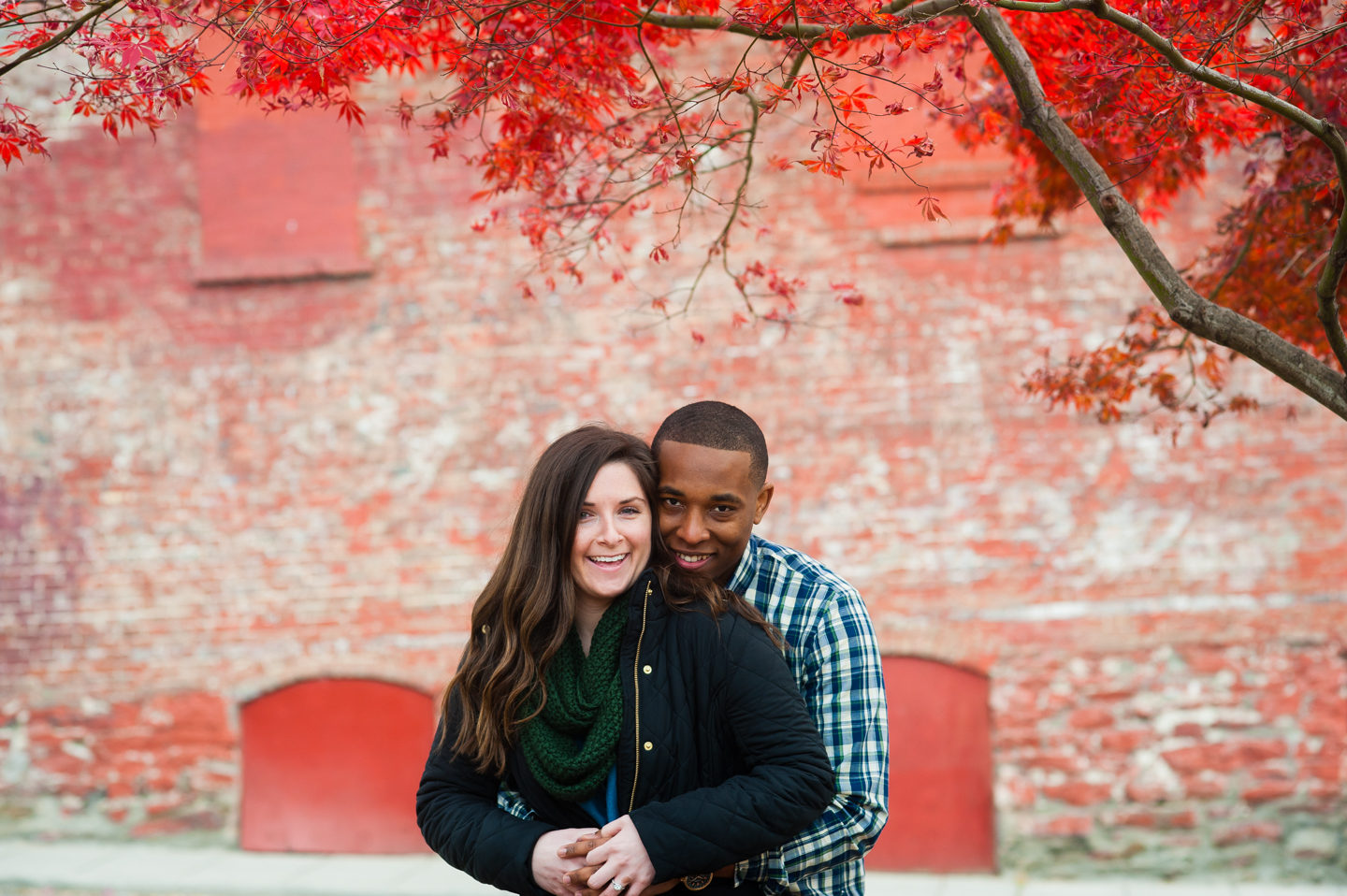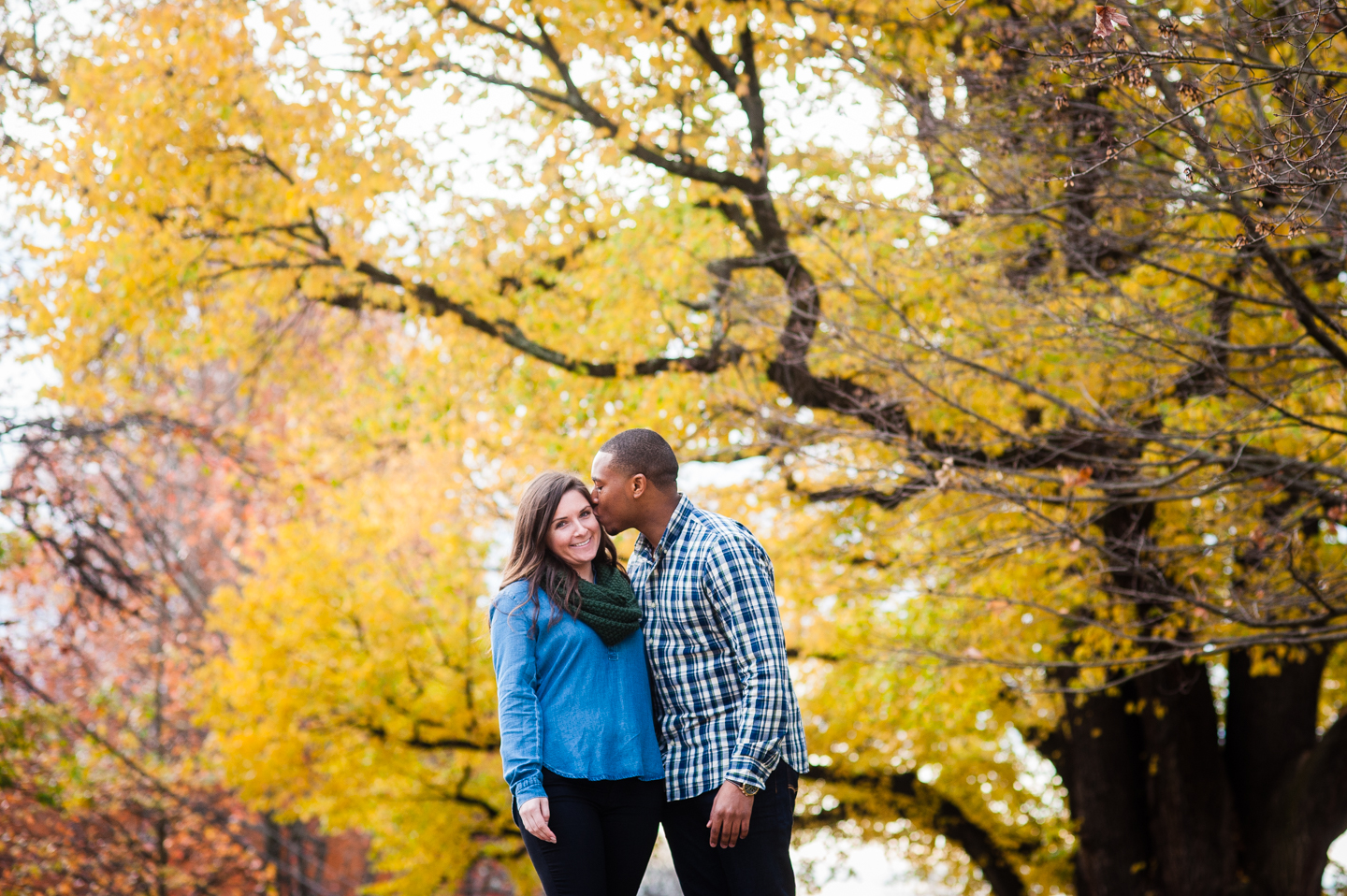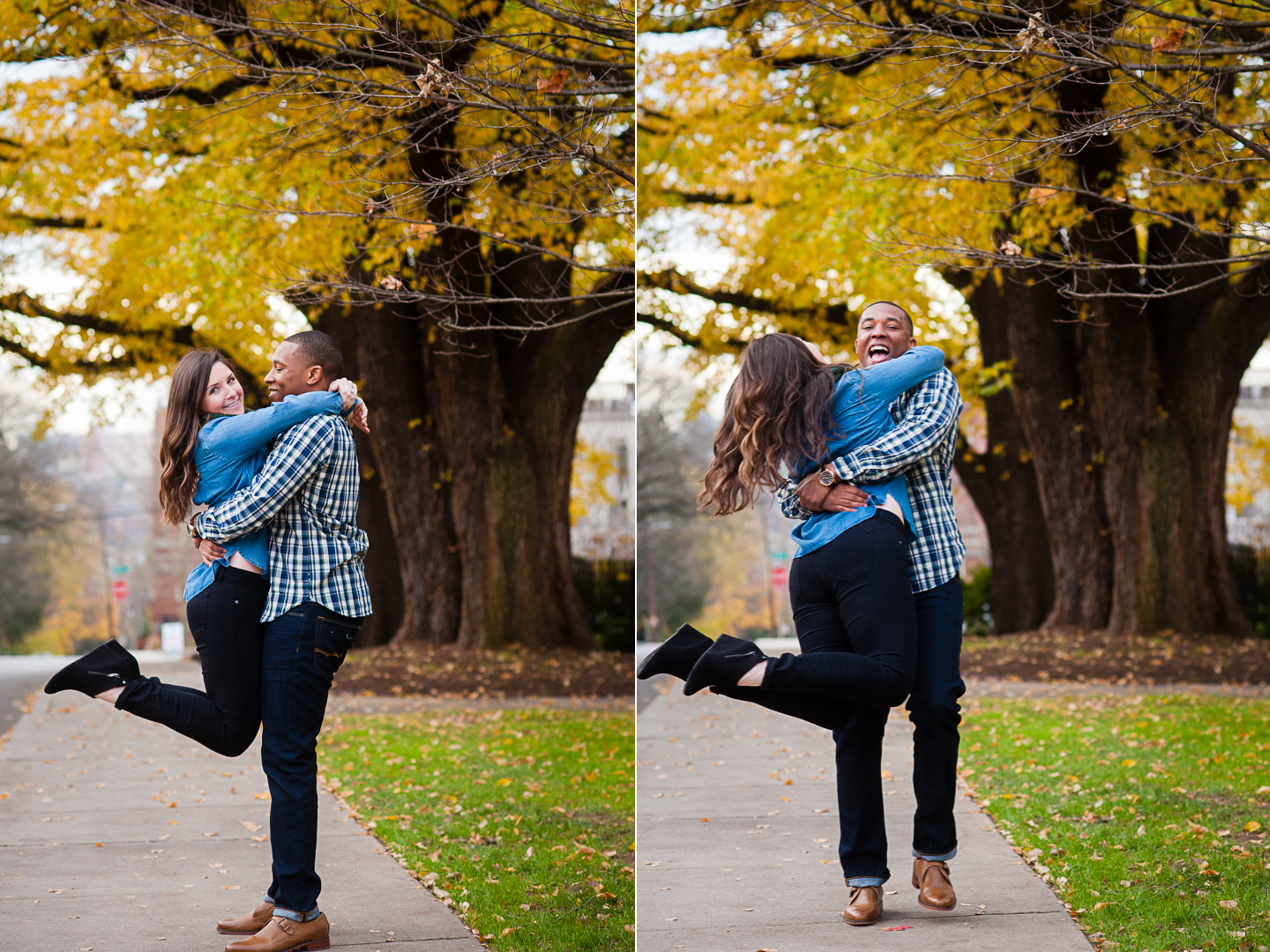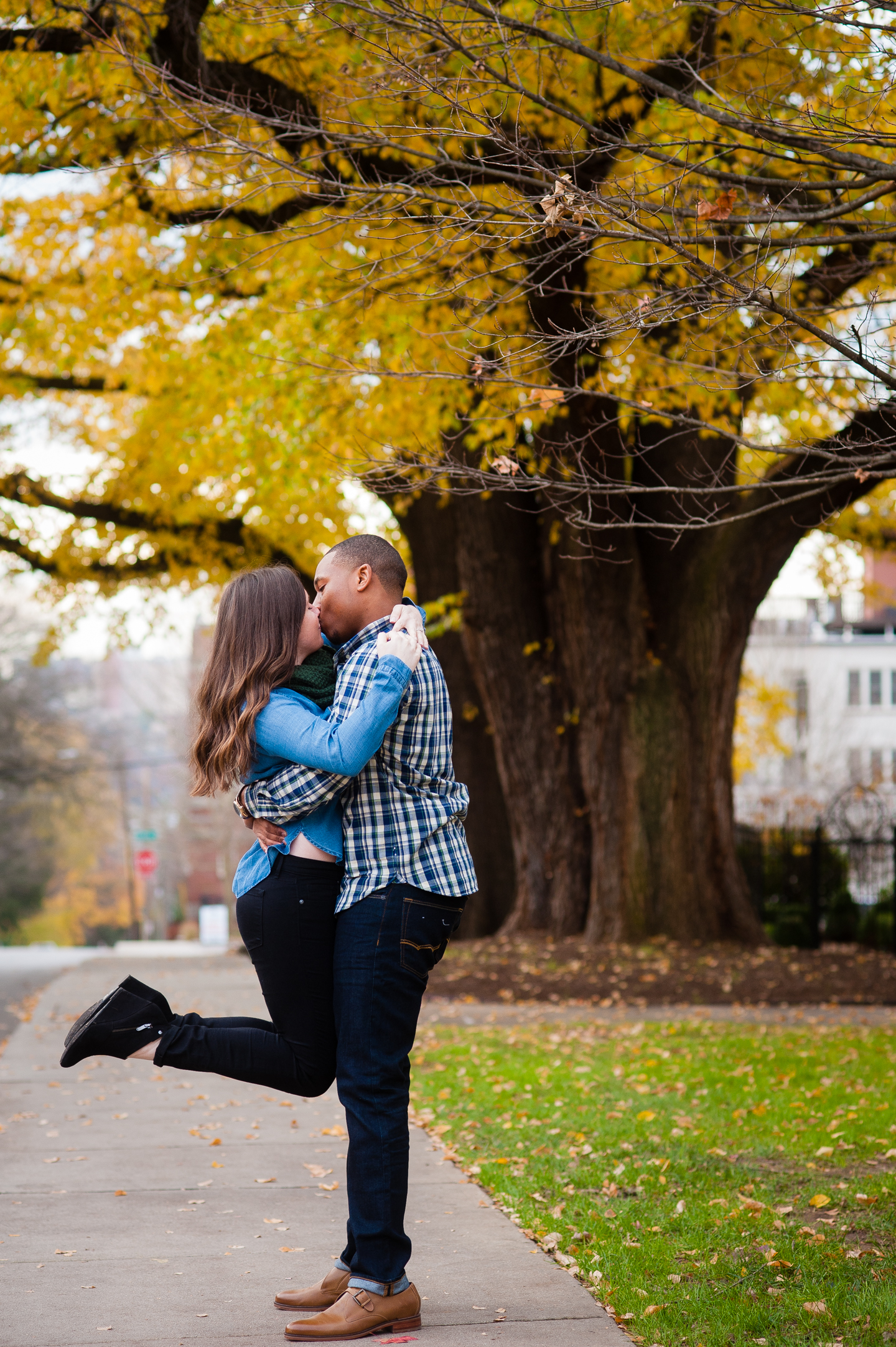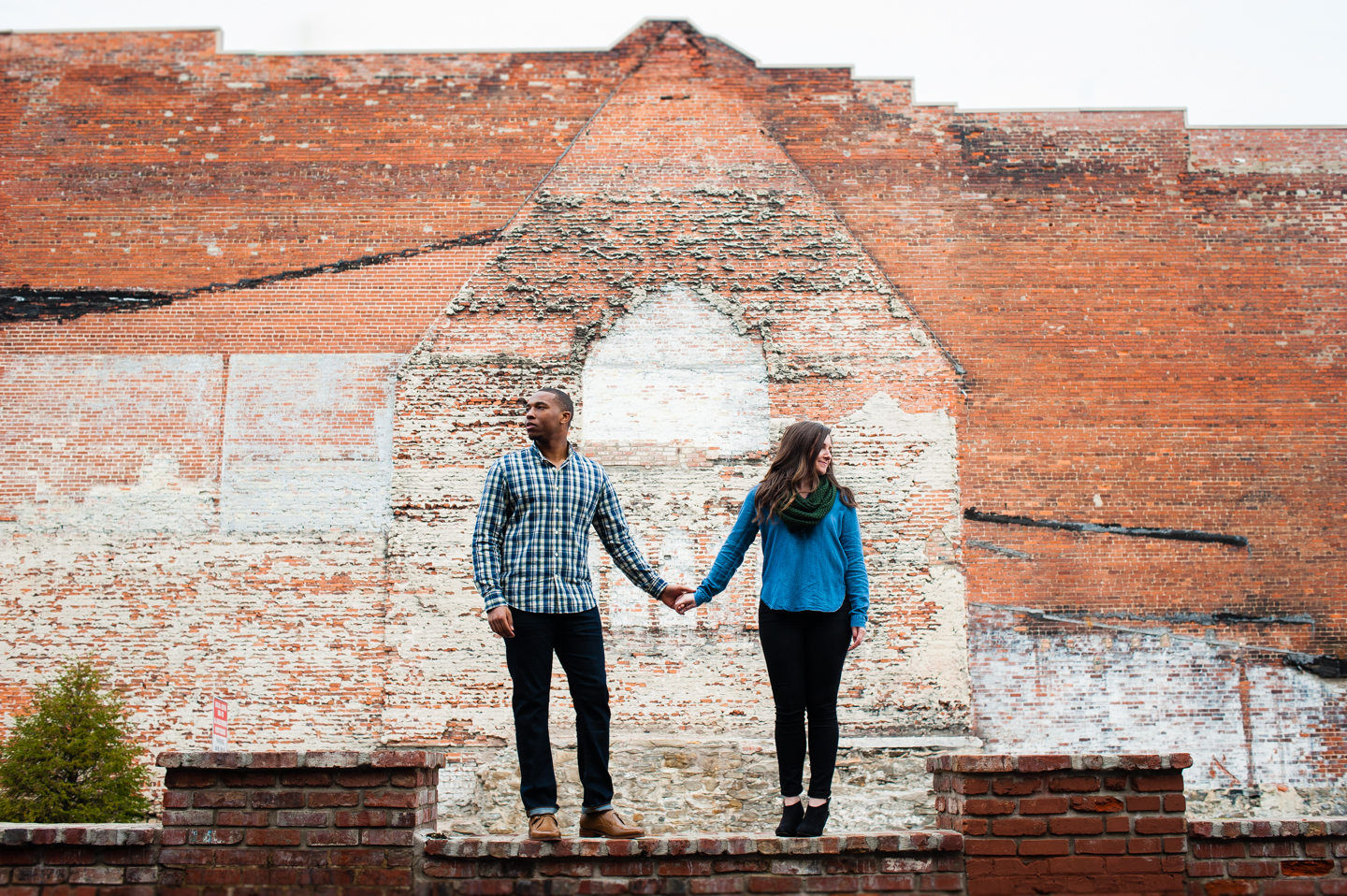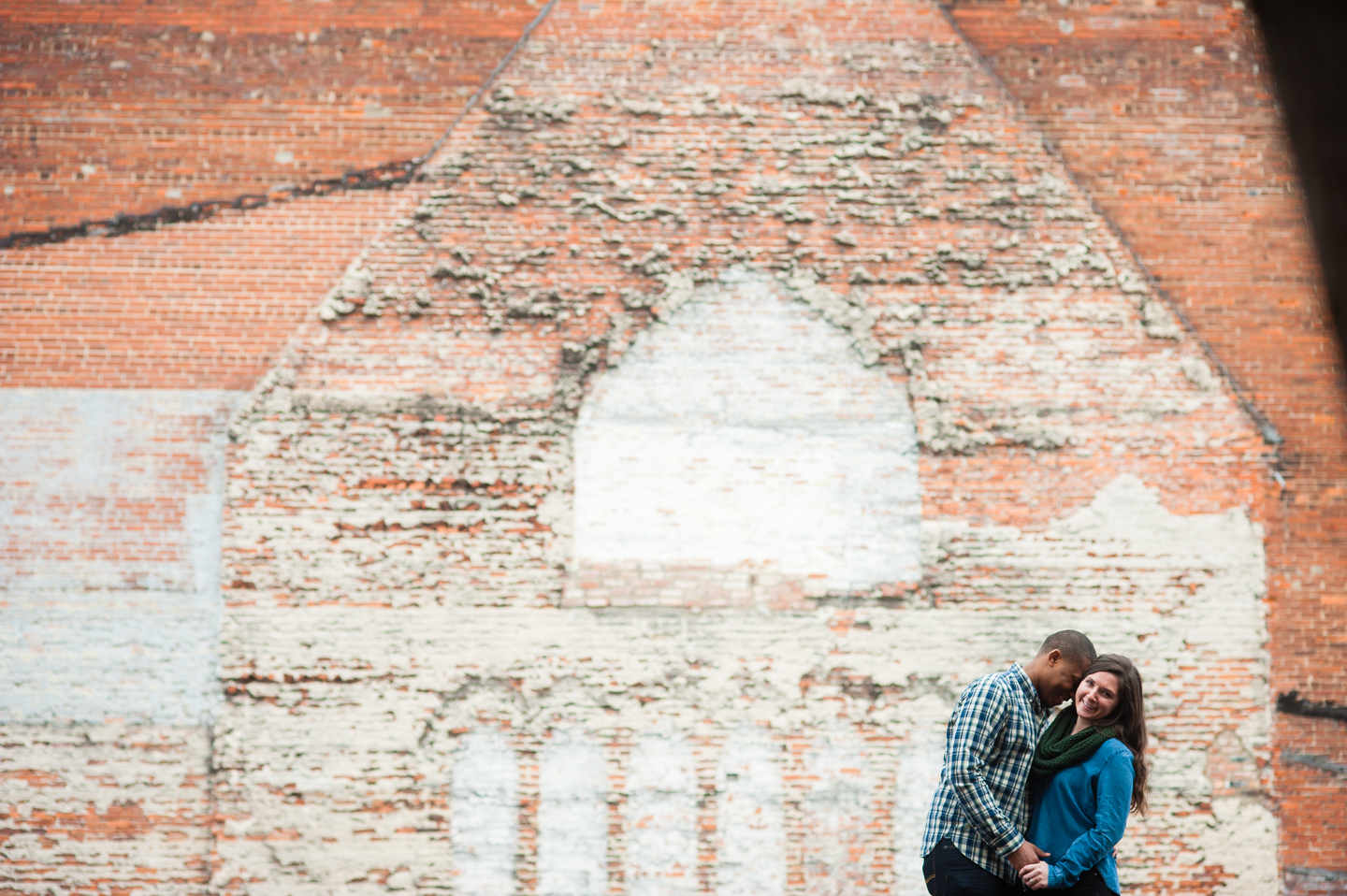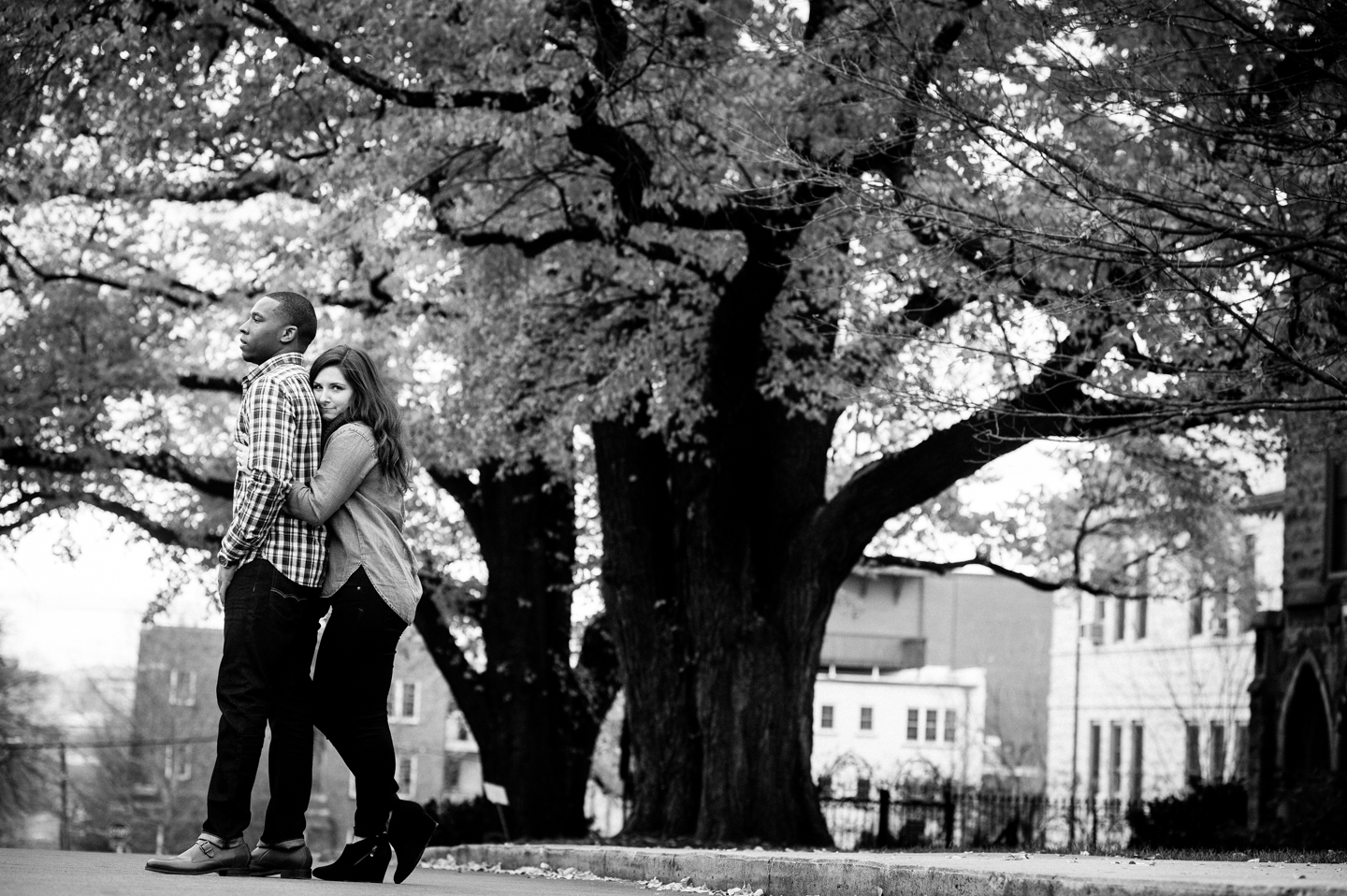 These two are getting married next fall at one of North Carolina's gorgeous wineries; Childress Vineyard's … We are so very excited to be documenting their wedding day!!
A huge congratulations to Kendra and Donovan, we hope you love these photos! We can not wait for your wedding next fall… it's going to be awesome!!!