Picture A WEDDING DAY THAT GIVES YOU SPACE TO be yourselves; to connect, to feel! Sounds like a dream right? I'm here to tell you it's 110% possible and I want to help make your dream an epic reality!
Just imagine. You wake up next to the love of your life, a big smile on your face as you slowly rise out of bed, stoked that today is the day you get to marry your ultimate adventure buddy, your best friend. You make some coffee and head outside together to soak in beautiful views from your balcony. You're so excited for everything today holds. You grab your hiking boots and throw on your favorite bathing suit as you set off hand in hand to explore a local swimming hole in this epic new place.
Later in the day you head back to your lodging, it's time to clean up and put your best on. That beautiful dress or suite you picked out months ago that you just knew was the perfect outfit to wear when you married your best friend…
The perfect location is awaiting you two. You know; That epic high alpine lake with the Rocky Mountains towering above… Or maybe that peaceful (except for possibly some howler monkeys) alcove on a sandy beach in Costa Rica. Maybe you stand hand in hand ready to say your vows next to a rushing waterfall so that no one can hear you except the two people that matter.
I want to capture the two of you and your overwhelming excitement + joy about being married! By choosing to elope you can have a wedding that is exactly what you want!
As your photographer & elopement guide I want to help you craft an unforgettable adventurous celebration!
YOU MIGHT BE WONDERING... WHAT ITS LIKE TO WORK WITH ME?
6 THINGS TO KNOW
You're getting a master fire starter (the legal kind, when conditions are safe)

I'm more than just your photographer, together we will craft your dream wedding experience from start to finish.

I will literally climb mountains for my couples.
Strapping bouquets to backpacks, bustling wedding dresses is a normal part of my job description.
I care about our planet deeply; practicing LNT & outdoor ethics is an important focus during all of my elopements.
I believe all love deserves to be documented equally & fairly. Without question.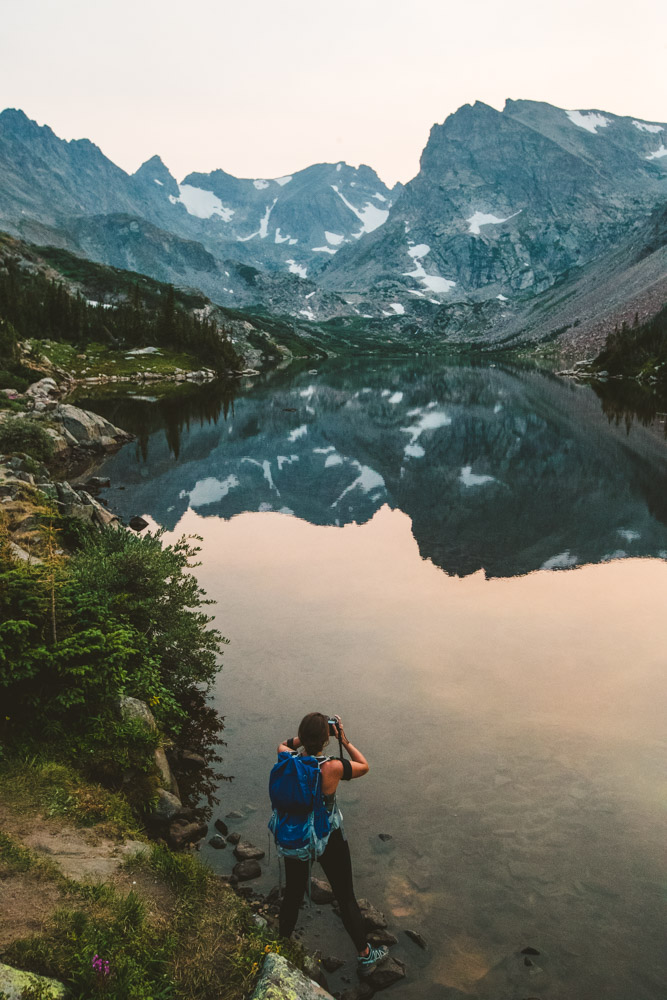 THE AMW EXPERIENCE
- Relaxed, Authentic, Genuine, Fun
- Stress Free & Hands on. I'm here for you every step of the way.
- Forget about awkward poses & feeling like you're in a never ending photoshoot; I prioritize experience above all else. I'll have you moving, interacting with each other in a fun and completely you way.
I'm here to capture images that make you feel real emotion
HELPFUL ELOPEMENT RESOURCES
LINKS TO MAKE YOUR ELOPEMENT DAY AS EPIC AS POSSIBLE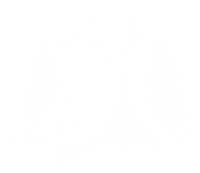 ELOPEMENT INSPIRATION: See How Other Couples Spent Their Day!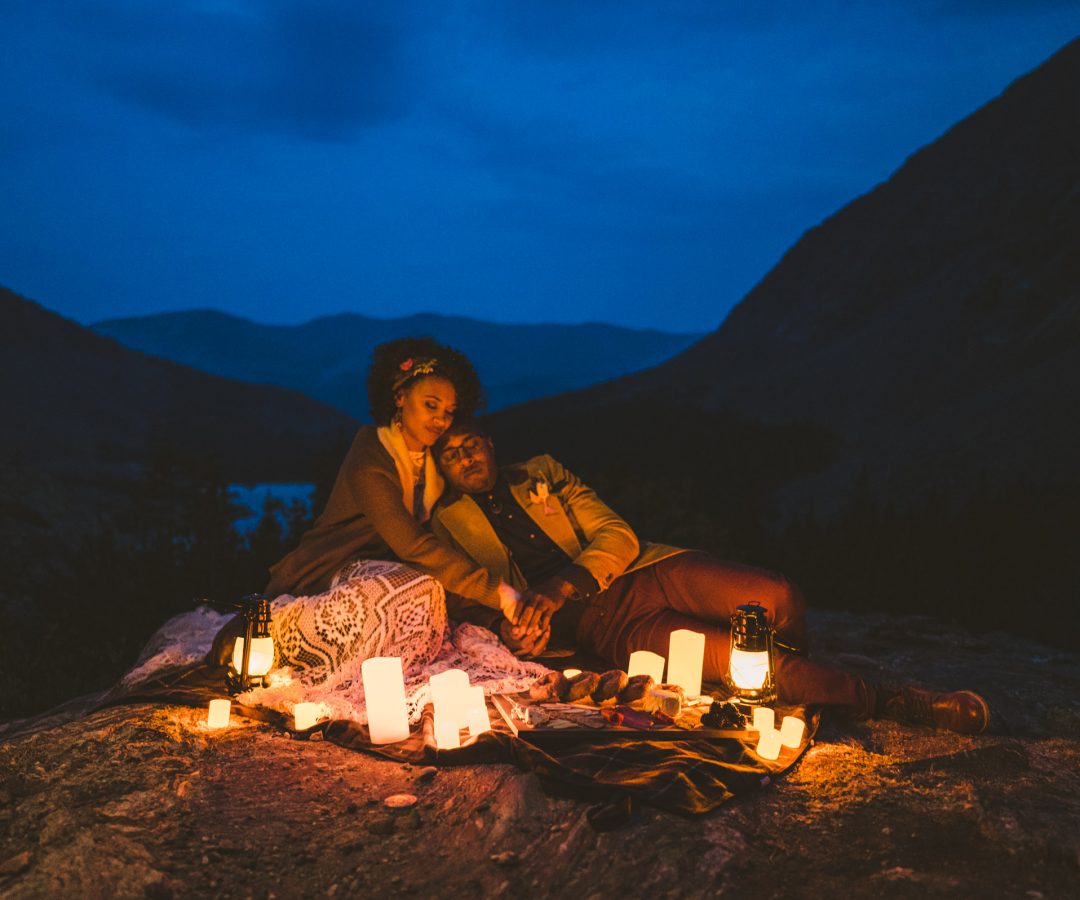 RECENT WORK
Alaska Elopement Gallery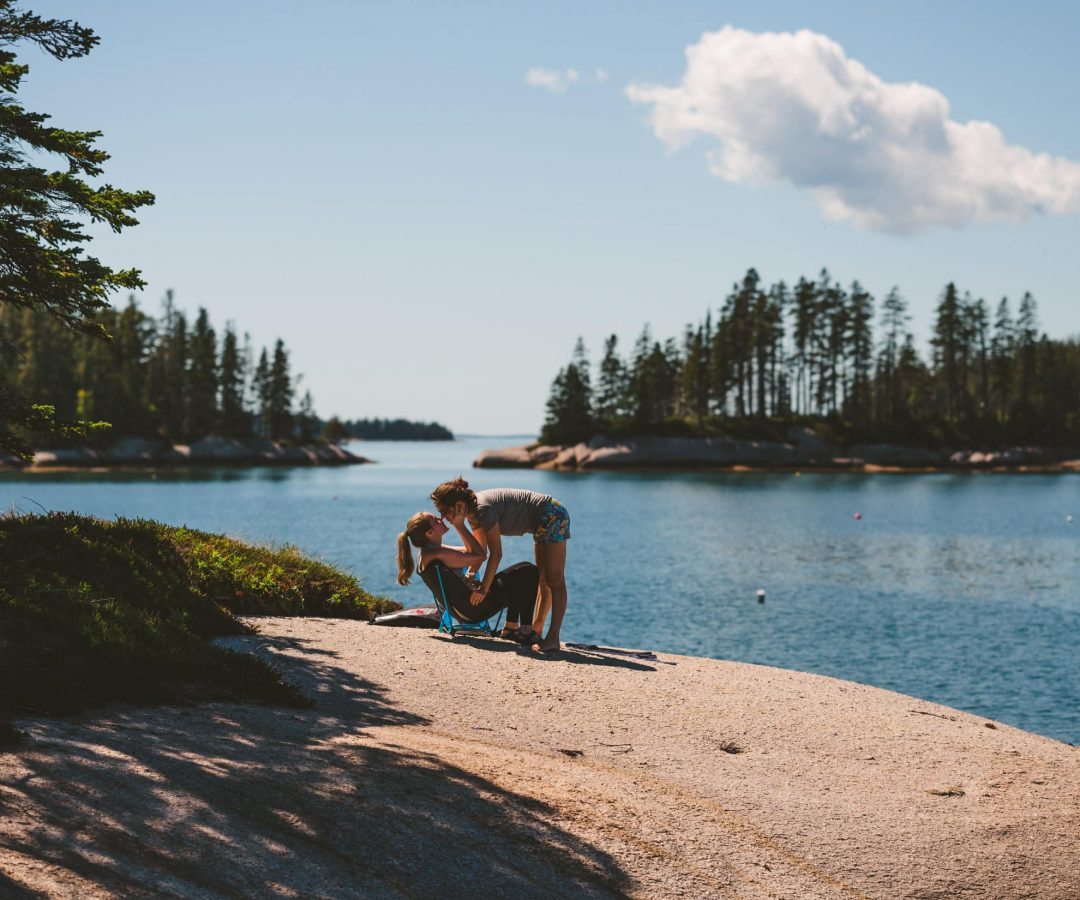 Recent Work
Two Day Maine Elopement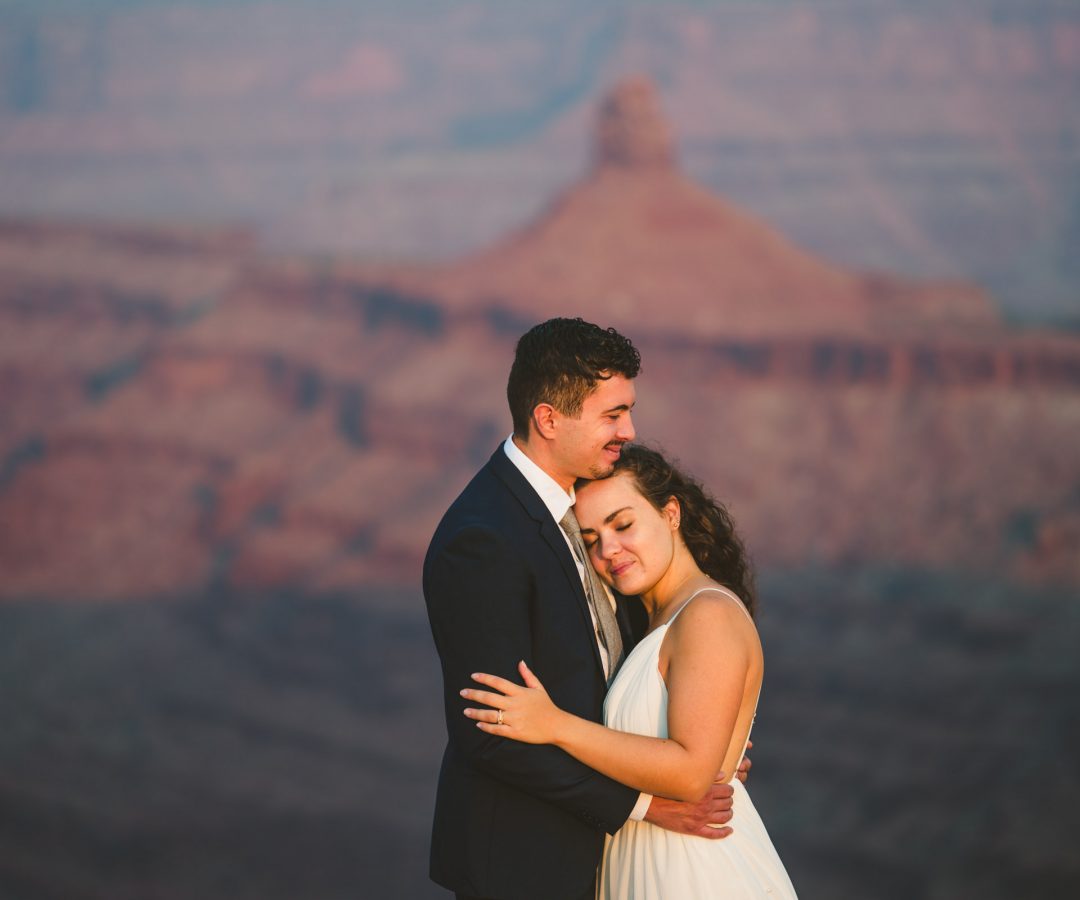 Recent Work
Moab Elopement at Dead Horse Point
FAQ ELOPEMENT QUESTIONS
• WHAT THE HECK DOES AN ELOPEMENT PHOTOGRAPHER DO?
Of course I'm their to take epic photos of you and your best friend but It's so much more than that. From the very beginning, when you choose me as your elopement photographer, I'm here to help! Much of the time couples book me before they even know where they want to go! In the beginning I listen to your vision for your perfect day and give you ideas + advice on locations, fun activities you could fill the day with and beautiful ceremony locations. I help build a timeline that is centered around what you want your elopement adventure to look like! I'm your elopement photographer, friend and experience crafter/planner!
• FULL DAY ELOPEMENT COVERAGE, WHY?
While I do offer smaller elopement packages with just a couple hours of coverage I truly believe the magic happens when we design a full day experience. You deserve to have a day that you can relax and enjoy, a day that doesn't feel rushed. Let's plan an epic day filled with activities that embrace who you are as a couple. Maybe it's getting up early for the sunrise on a mountain top or taking a zodiac up Kauai's incredible Napali Coast. Maybe it's kayaking to one of Maine's many secluded islands. Maybe you decided a multi day backpacking trip on the John Muir Trail is the perfect way to elope! Let's plan a day that is 100% your own! I want to capture images of your adventures, not just the grand views/epic landscapes but also those fleeting, sweet in between moments.
• WHERE DO YOU LIVE?
In a bus! No seriously, my husband and I spent the last two year converting a 37' long school bus into our dream home on wheels. We now travel the country full time and am available for elopements worldwide. Obviously the bus doesn't fly or swim so if you choose a far off locale (Kauai, New Zealand, Scotland) my passport is current and I'll be on a plane in a jiffy. You can see my travel schedule on my home page.
• WHAT IF WE'RE AWKWARD IN FRONT OF THE CAMERA?
Would you believe me if I said all my couples ask the same thing? I got you! My goal is to get to know the two of you in the months/weeks leading up to your day. I want you to feel comfortable and confident, like you're hanging out with an old friend. On the day of your elopement I'll have you moving and interacting with each other in a natural way that also has you saying "damn, we look good"
• DO YOU PHOTOGRAPH ELOPEMENTS WITH GUESTS?
Absolutely! My elopement packages include coverage for celebrations with up to 25 guests. Most of my couples who choose to elope with friends and family opt to go with multi day coverage.
• WHAT IS YOUR EDITING STYLE?
Bold, Rich & Colorful combined with natural & classic. Trends come and go but I want you to love your images just as much in 5, 10 or 20 years as you did the day you first viewed your gallery of elopement images.
• HOW FAR IN ADVANCE SHOULD WE BOOK YOU?
I book elopements as far away as 24 months out to as close as just a couple weeks out. I would say the norm is 6-12 months.
• WE DON'T KNOW WHERE TO ELOPE, DO YOU HELP US CHOOSE A LOCATION?
ABSOLUTELY! ! I'm here for you! One of the first things I do after you book me for your elopement is send out a fun questionnaire. Once I get your questionnaire back I start putting together a list of custom curated locations for your elopement adventure. If you already know where in the world you want to elope but aren't sure the specific location you want your ceremony then I'll go ahead and start curating a list of options for an epic ceremony. I'm here for you!
• WE WANT TO BOOK, WHATS NEXT!
Heck yes! Let's do this! Reach out to me via the contact page, share as many fun details as you want. I'll get back to you within 24 hours with all the information you want/need to know! From there we can set up a phone/facetime chat, meet in person, continue our email correspondence or even send texts back and forth. I'm pretty chill and I want this experience to be stress free! My goal is to answer all your questions right off the bat so that you know you're in fabulous hands when you choose me as your elopement photographer. Once we've gone back and forth and you've chosen a package that works for you its a matter of signing your online contract. Your contract + a retainer of 50% books the date! From there the adventure begins!