Discover what it's like to work with me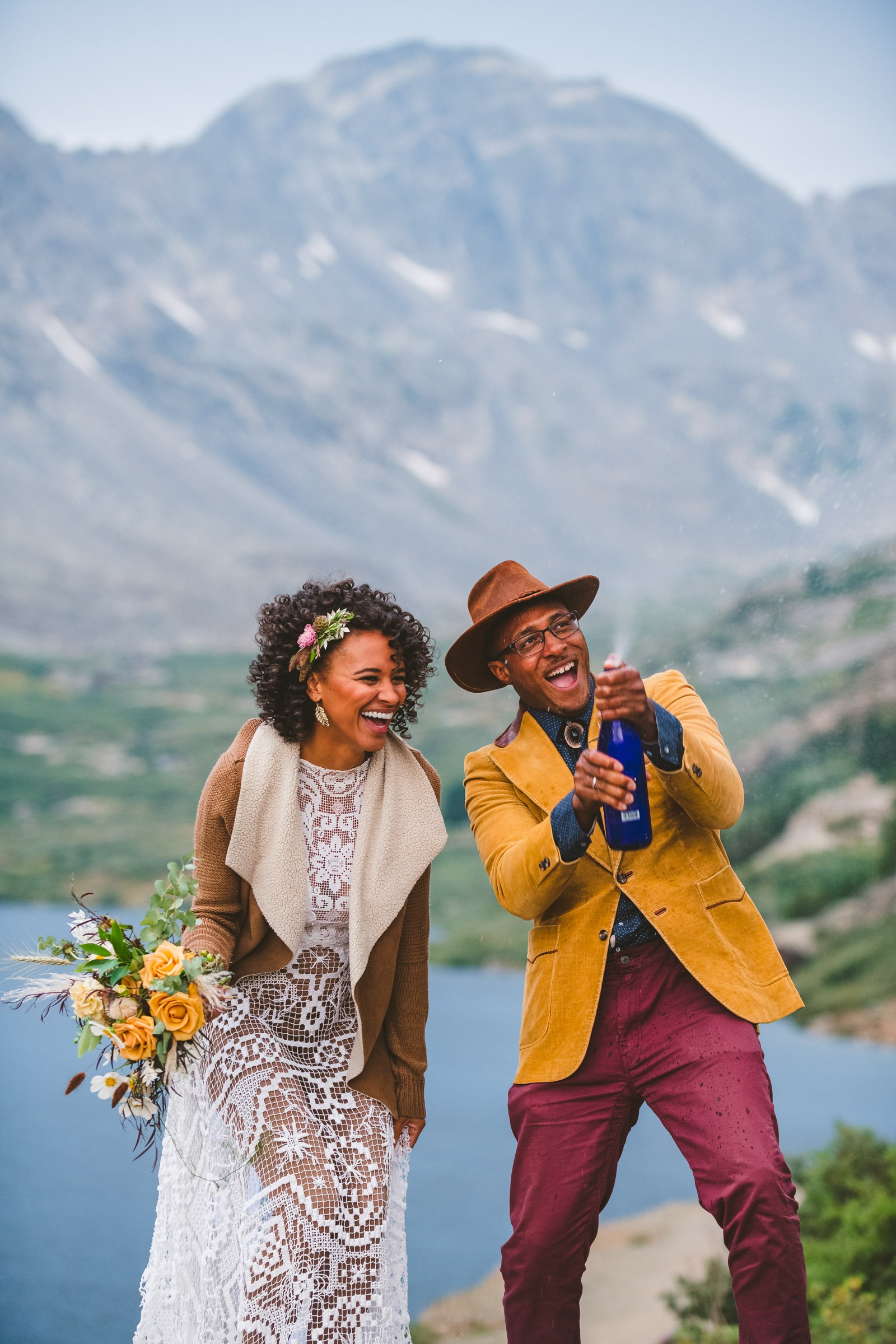 Choosing to elope simply means you've decide to forego a big traditional wedding in favor of an intimate stress free experience. There are no rules to your elopement; think of it as a choose your own adventure. Elopements are intentionally planned, joy filled, rule free celebrations where the only focus is on this epic commitment two people are making to each other. Elope just the two of you or invite your closest family and friends along to celebrate!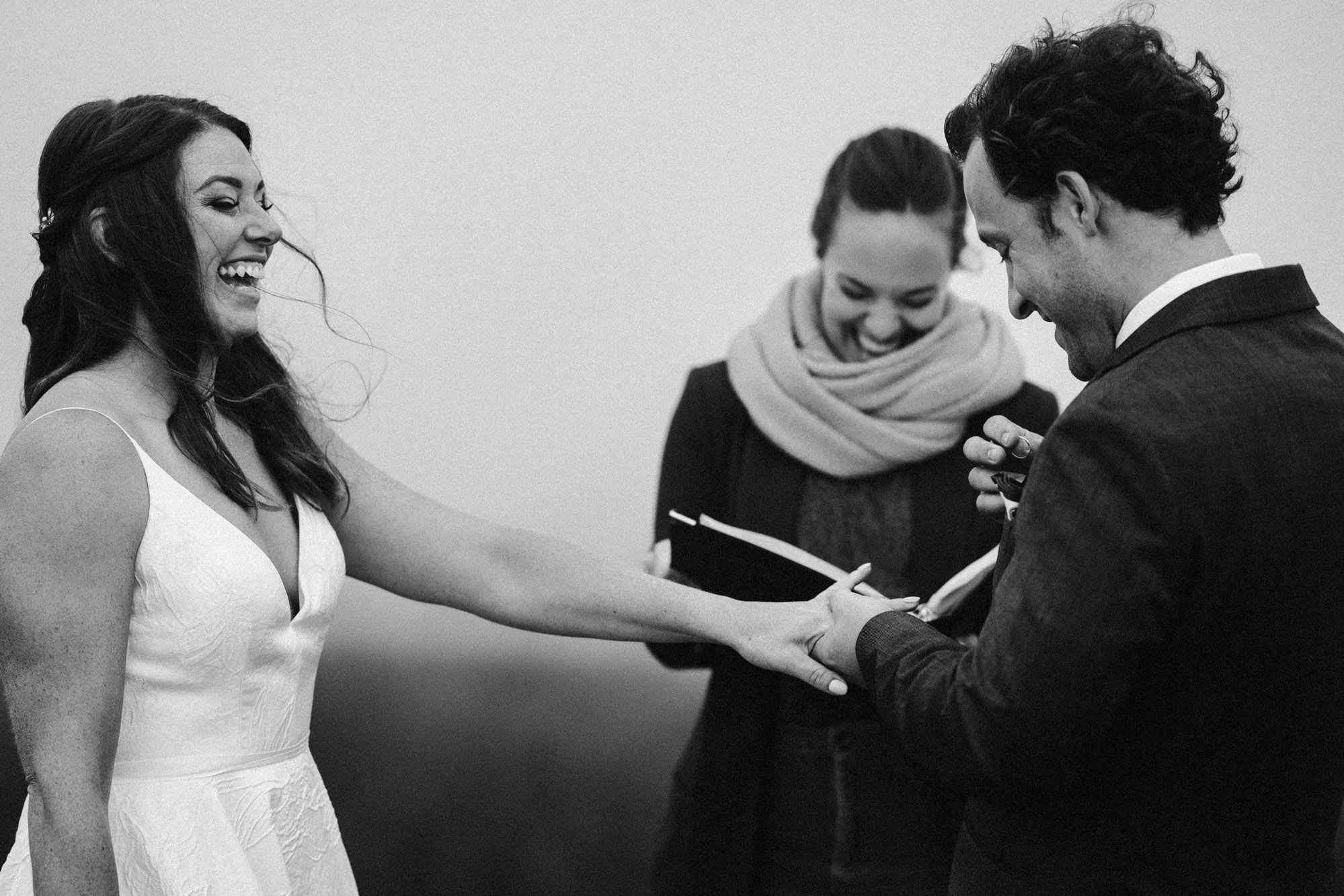 The Space to be Yourselves; to Connect, to Feel Real Emotion! Sounds like a dream right?

It's 1000% possible & I'm here to help make your wedding dreams an epic reality!
Let me paint a picture for you. Close your eyes for just a minute and think about waking up next to the love of your life; a big smile on your face, stoked that today is the day you get to marry your ultimate adventure buddy, your best friend.
You're so excited for everything today holds. You grab your hiking boots and throw on your favorite bathing suit as you set off hand in hand to explore a local swimming hole in this epic new place.
Later in the day you head back to your lodging, it's time to clean up and put your best on. That beautiful dress or suite you picked out months ago that you just knew was the perfect outfit to wear when you married your best friend.
The perfect location is awaiting you. You know, that epic, high alpine lake with the Rocky Mountains towering above. That peaceful alcove on a sandy beach in Puerto Rico. Or, maybe you're standing hand in hand promising forever to the love of your life next to a rushing waterfall so that no one can hear you except the two people that matter.
I want to capture the two of you and your overwhelming excitement + joy about being married! By choosing to elope you can have a wedding that is exactly what you want!
As your photographer & elopement guide I want to help you craft an unforgettable adventurous celebration!
6 THINGS YOU SHOULD KNOW ABOUT CHOOSING ME AS YOUR ELOPEMENT PHOTOGRAPHER
You're getting a master fire starter (the legal kind, when conditions are safe)

I'm more than just your photographer, together we will craft your dream wedding experience from start to finish.
I will happily climb mountains for my couples.
Strapping bouquets to backpacks, bustling wedding dresses is a normal part of my job description.
I care about our planet deeply; practicing LNT & outdoor ethics is an important focus during all of my elopements.
I believe all love deserves to be documented equally & fairly. Without question.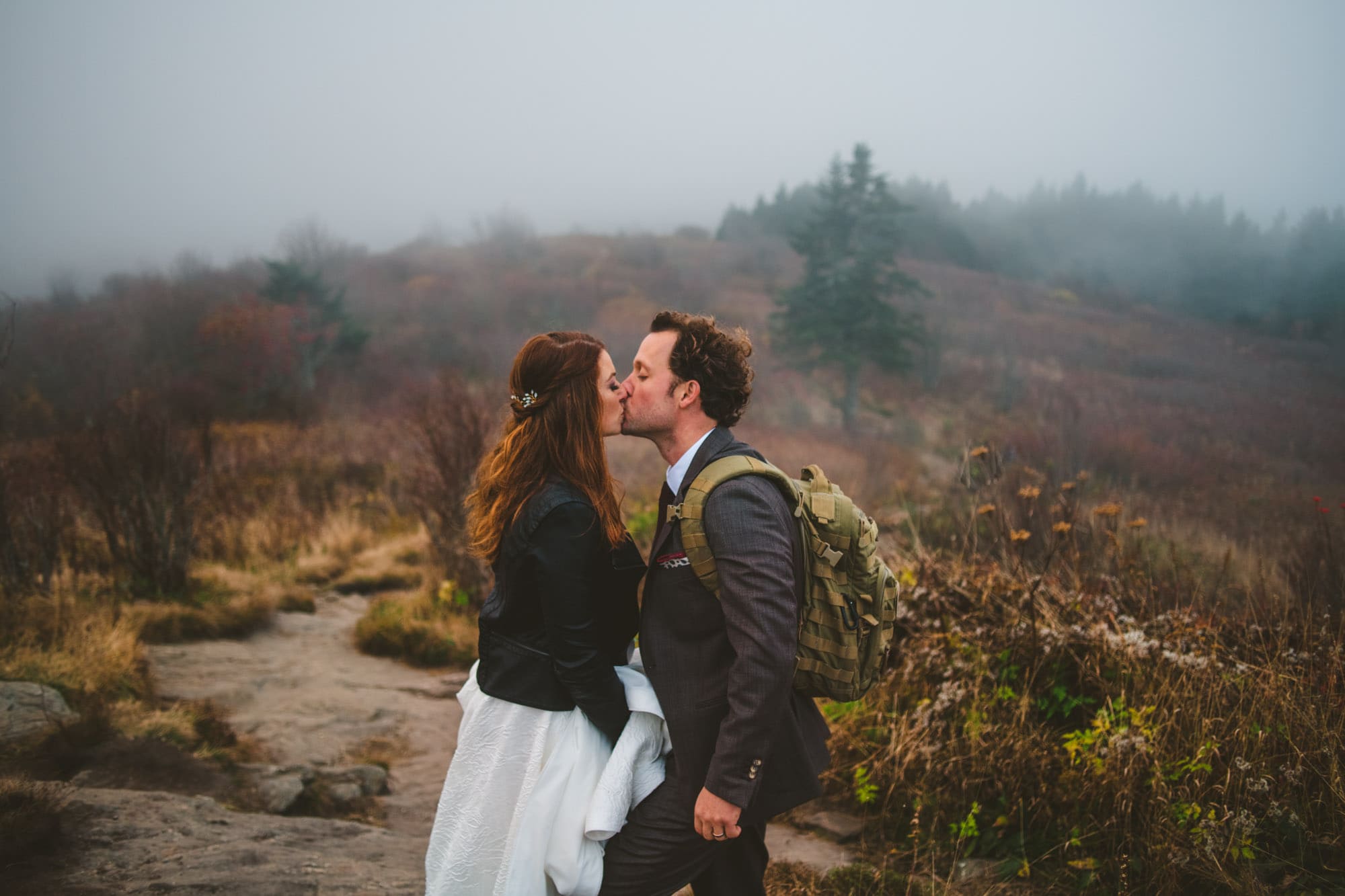 "Ariel was so helpful, super fun to be around and easy to work with! We contacted her with no ideas other than we wanted to hike, get married on a mountain and we wanted it to be easy.
I had no clue where to start so she talked us through multiple ideas and timelines, suggested other vendors (private chef, hair & make-up, officiant, cake - EVERYTHING we needed) & helped us plan out the entire day from the ground up.
Thanks to her we ended up with the most incredible experience - our day was exactly what I had hoped for & more. I am someone who feels so awkward in front of a camera but her energy and attitude made us both feel super comfortable, it was like we were just hanging out with a good friend.
Our photos turned out beautiful and she did an incredible job helping us pick out multiple locations. We are so appreciative of the effort that Ariel put into our elopement, we could not have done it without her! 10/10 would recommend"
- Courtney + Reid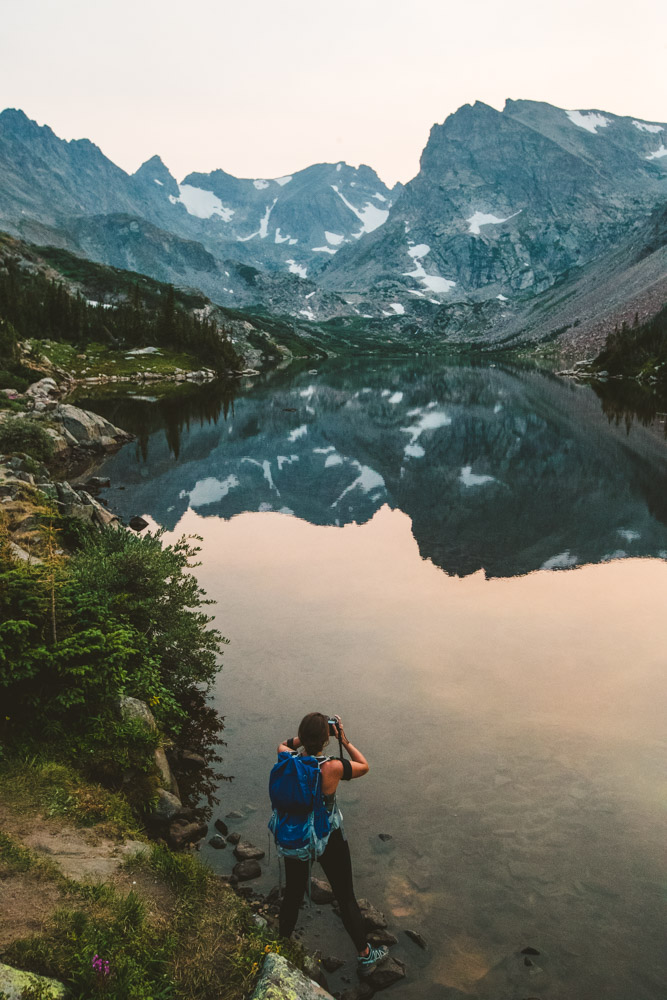 THE AMW EXPERIENCE
- Relaxed, Authentic, Genuine, Fun
- Stress Free & Hands on. I'm here for you every step of the way.
- Forget about awkward poses & feeling like you're in a never ending photoshoot; I prioritize experience above all else. I'll have you moving, interacting with each other in a fun and completely you way.
I'm here to capture images that make you feel real emotion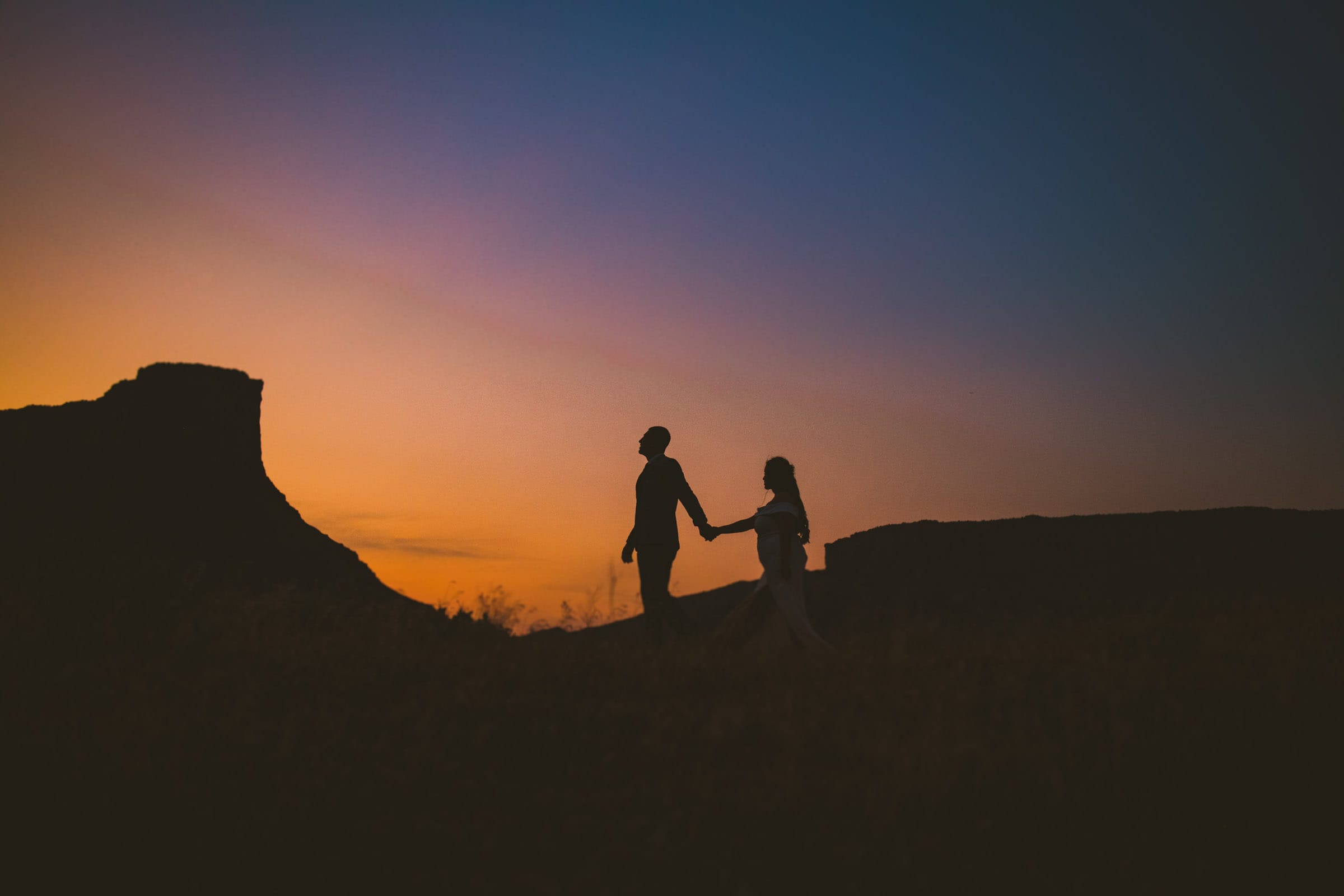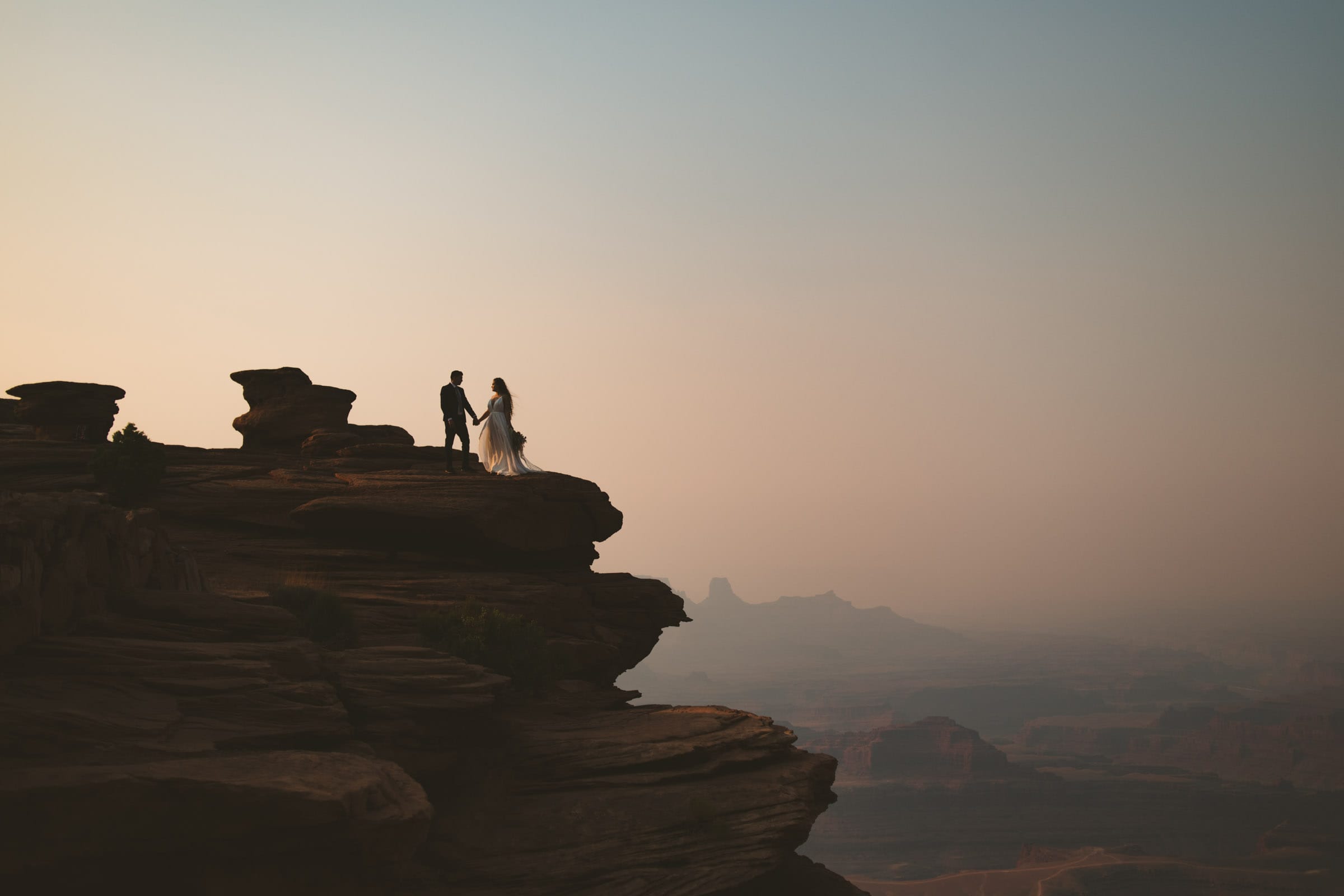 Elopement Packages & Pricing
Elopement Planning Resources
How to Elope: A Complete Guide
Asheville Elopement Guide
FOLLOW ME ON SOCIAL MEDIA: