This beautiful lady got married at the end of June at the gorgeous
Lioncrest at Biltmore Estate
. I'm so excited to share the bridal portrait session we did just a couple weeks before she and German walked up the aisle and said "I do." I think many brides would have awakened to the rainy weather we were greeted with and thought "Heck no, I'm not taking my wedding dress out in this!" Not Alyssa though… She happily put her wedding dress on and we headed over to the
Biltmore Conservatory
where we found the driest ground possible.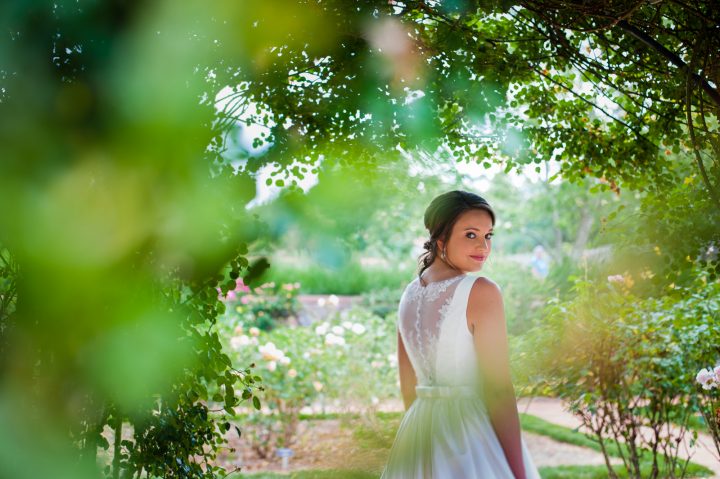 Alyssa rocked her bridal session in the Rose Garden at the beautiful Biltmore Estate. How beautiful is she?!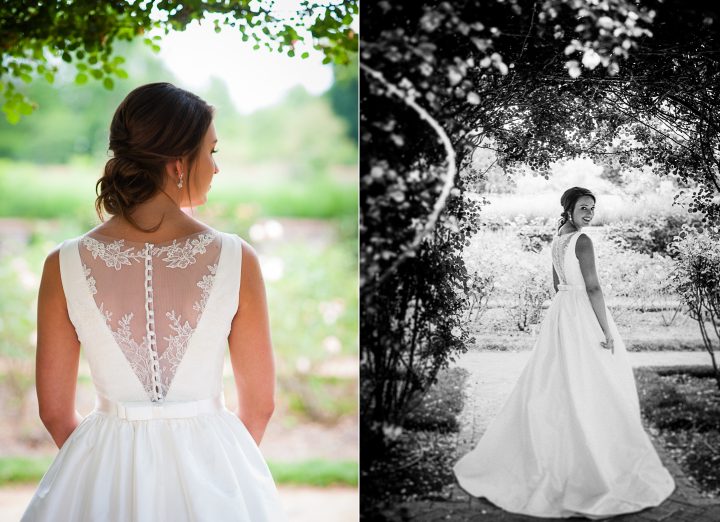 I love the back of Alyssa's dress – the buttons and lace detailing were stunning.
This is one of my favorites from our session. The inside of the Biltmore Conservatory is a lush, colorful oasis and on a cloudy/rainy day it was a much needed shelter!
Though we were a little past the peak Rose Garden time, there were plenty of beautiful roses still in bloom.
Alyssa's makeup looked beautiful!
The weather cleared a bit and we headed to the lagoon for just a couple more outdoor portraits. I love this one of Alyssa up on the bridge by the lake at Biltmore!
Another favorite from inside the Biltmore Conservatory!
I can't wait to share Alyssa and German's beautiful Lioncrest Biltmore Wedding with you soon! AMW Studios – an
Asheville wedding photography
studio run by Ariel and Matt – We are located in the Foothills of the Blue Ridge Mountains and available for destination wedding photography worldwide… We specialize in creating modern + dynamic imagery for adventurous couples. Getting married or know someone getting married? We are now booking weddings, adventure engagement sessions & lifestyle portraits for 2017 and 2018! Drop us a line – info@amwstudios.com – let's chat! We can't wait to tell your story…