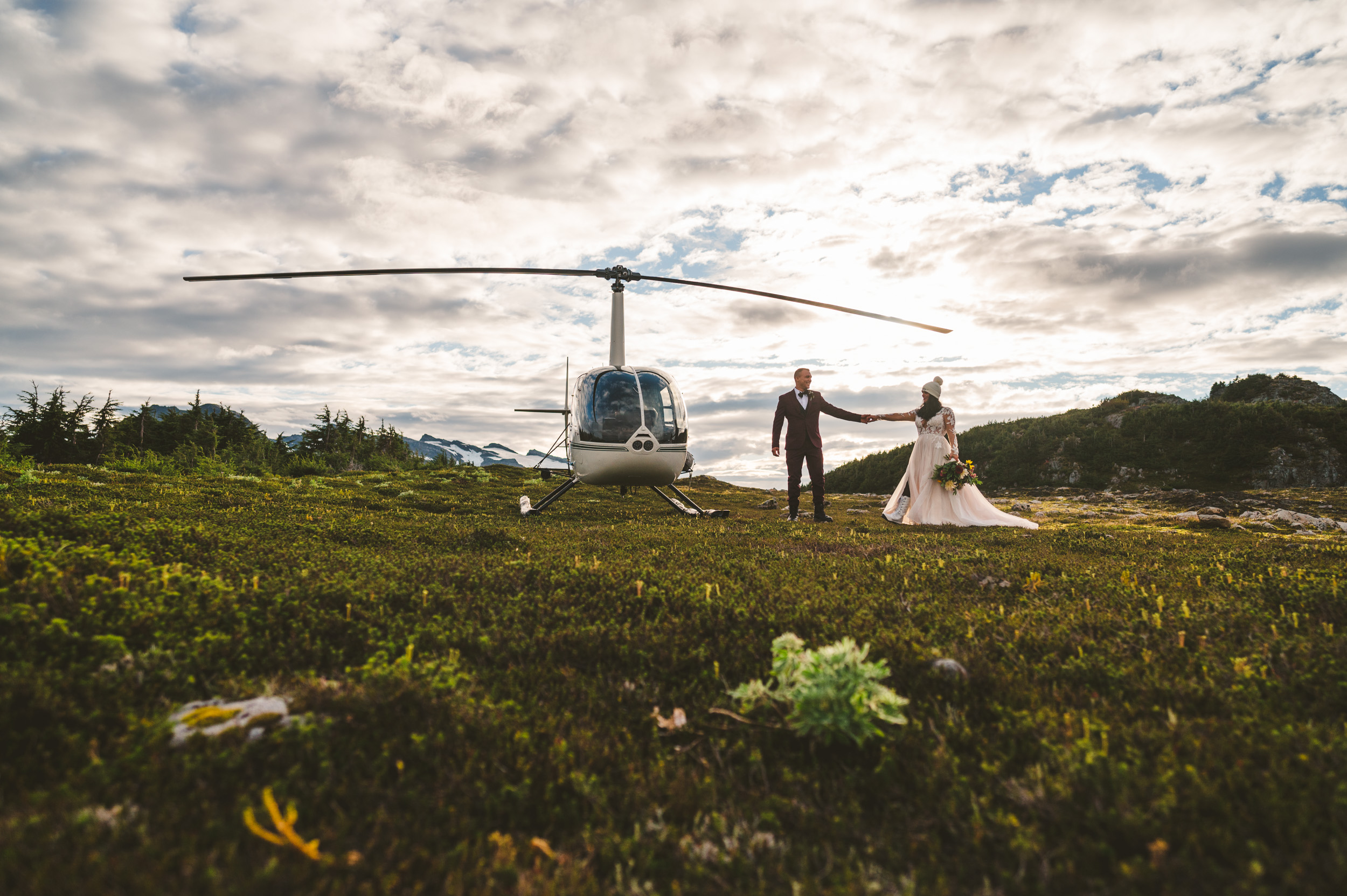 Custom Crafted Elopement Experiences by AMW Studios
DOES THIS SOUND LIKE YOU?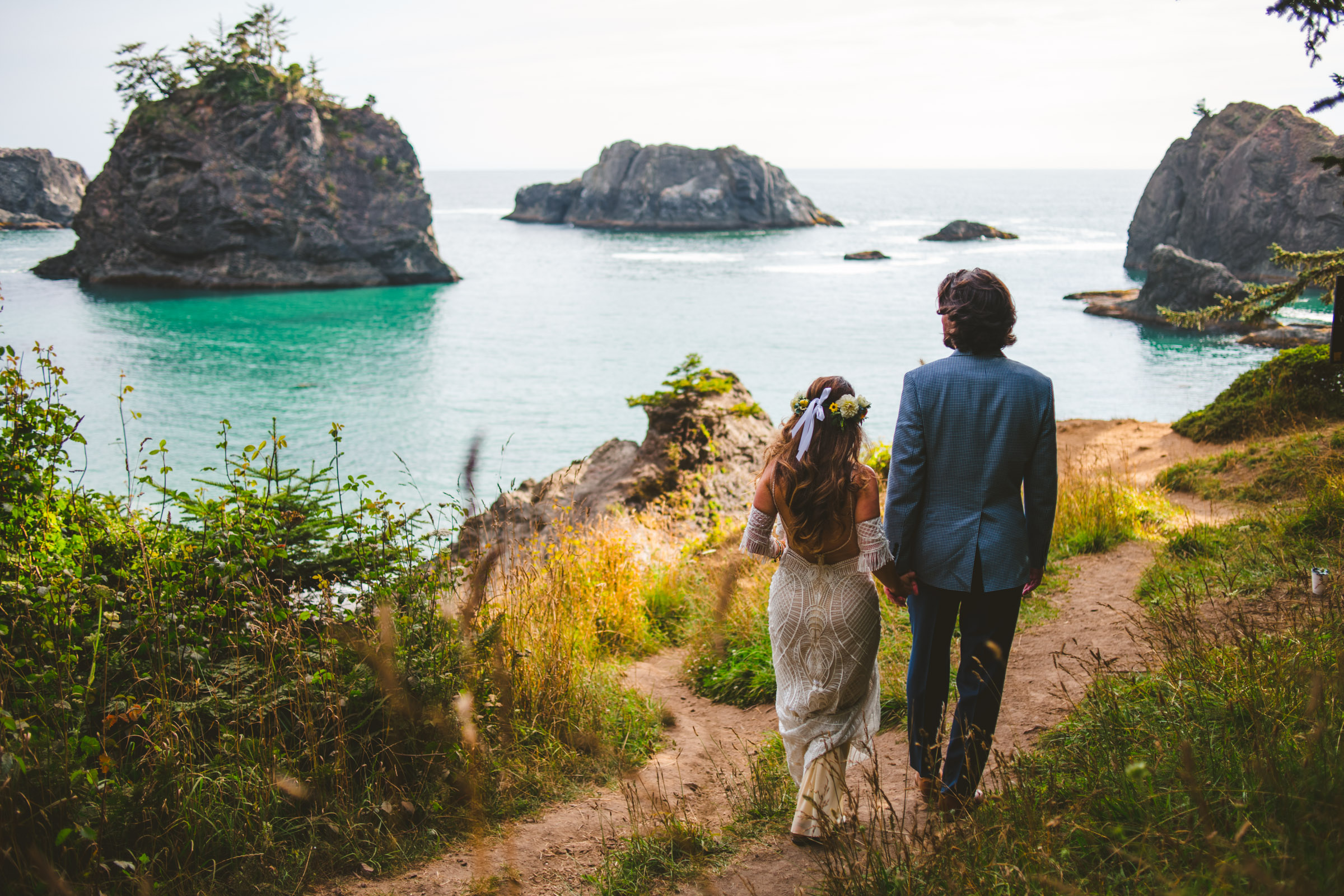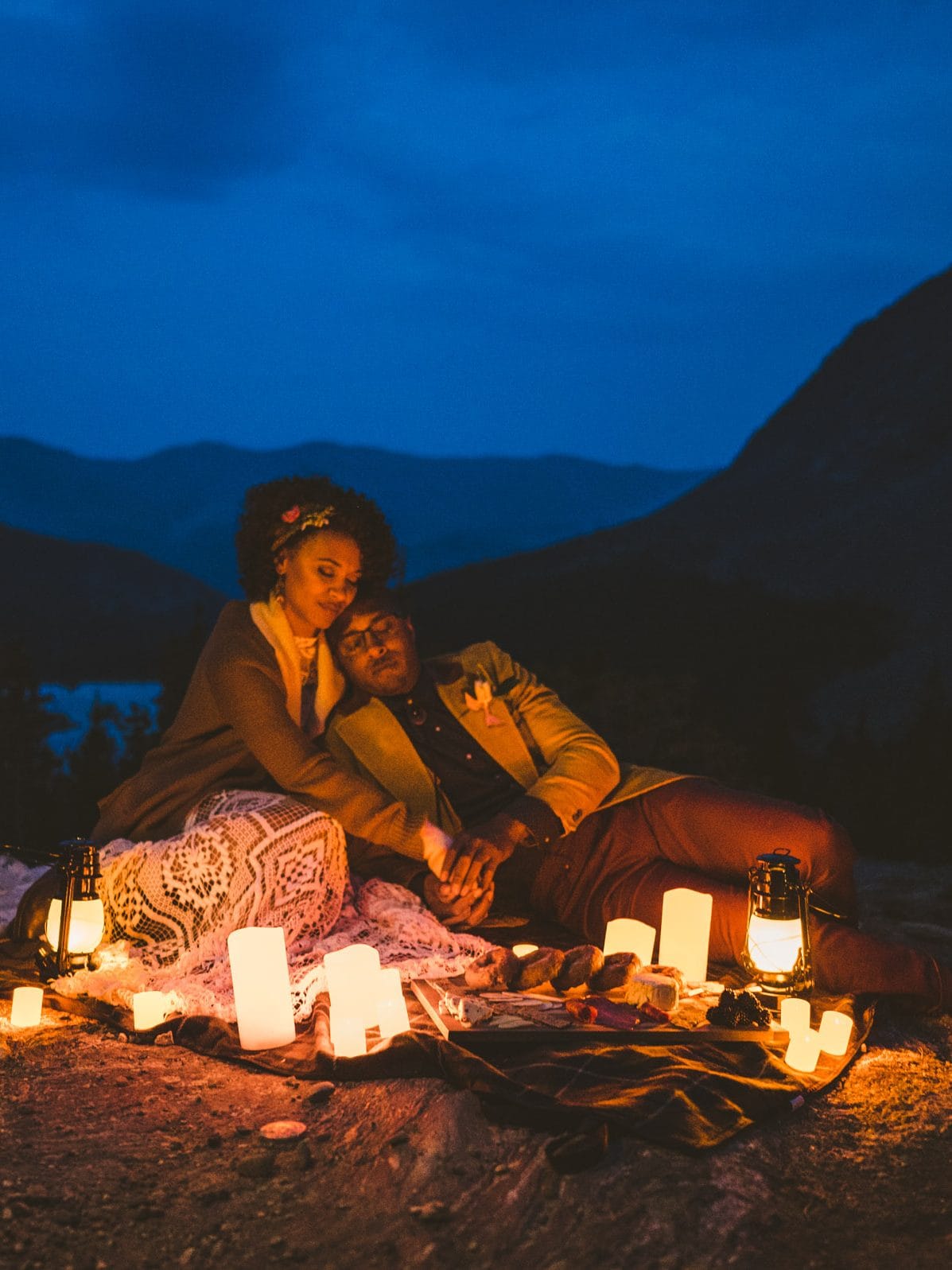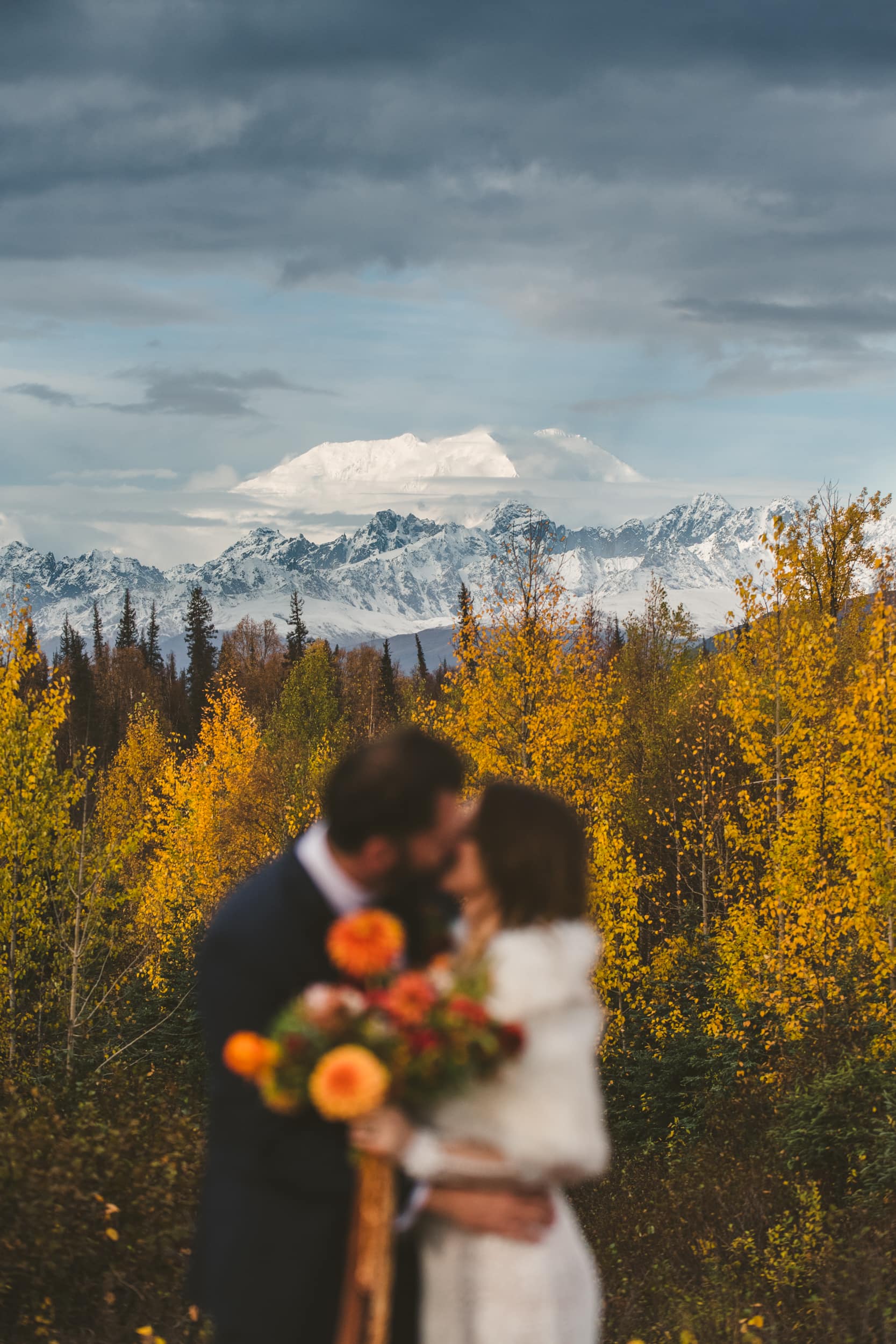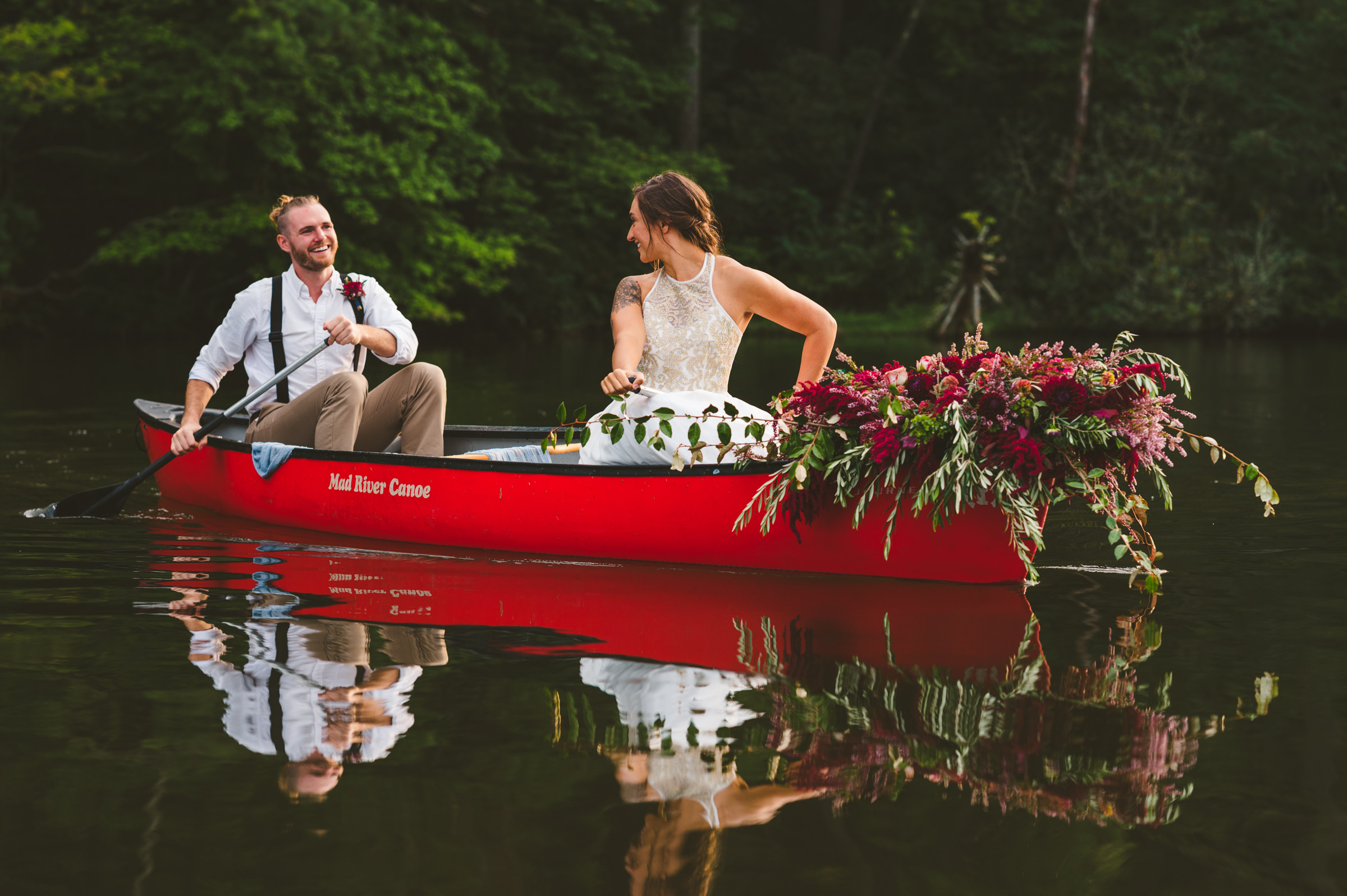 What's Included in my All-Inclusive Elopement Packages:
Every all inclusive package includes full day coverage of your elopement because I truly believe that eloping couples DESERVE just as much time to celebrate their day as any other couple. Forget about awkward stiff posing & it feeling like an 8 hour photo shoot, hell no! My priority to you is first and foremost an incredible, fun client experience combined with absolutely gorgeous images that capture the vast landscapes and the intimate, emotional moments as you marry your best friend.
Leave the stress behind & allow me to do the heavy lifting! I take care of booking amazing, pre-vetted vendors. I handle all communication with vendors throughout the planning process, making sure everyone is on the same page! When your day rolls around I'm there to make sure everything runs smoothly! I also walk you through how to apply for your marriage license and any permits I can't take care of.
You pack your bags & let me worry about the rest. I will help plan your day so that you will have the best experience ever! You'll also get a personalized travel itinerary that's jampacked with local travel tips and activity opportunities!
Upscale Lodging & Delicious Cuisine
My all inclusive elopement packages are designed around experiences. Tour/Activities vary based on location. If you're eloping in Alaska you will have the option for a helicopter or boat tour on your elopement day. Horseback riding within the redwoods near Oregon or a 4×4 jeep tour to a high mountain pass in Colorado.
I've found the best of the best lodging options for a unique, upscale stay. Exact options depend on location but include; tree houses, eco adventure lodges, airbnbs, boutique hotels and glamping resorts. Packages include 3 nights stay with the option to add additional nights (when available)
I've sourced amazing local private chefs, bakers, florists, tour guides and officiants to provide you with a luxury wedding experience.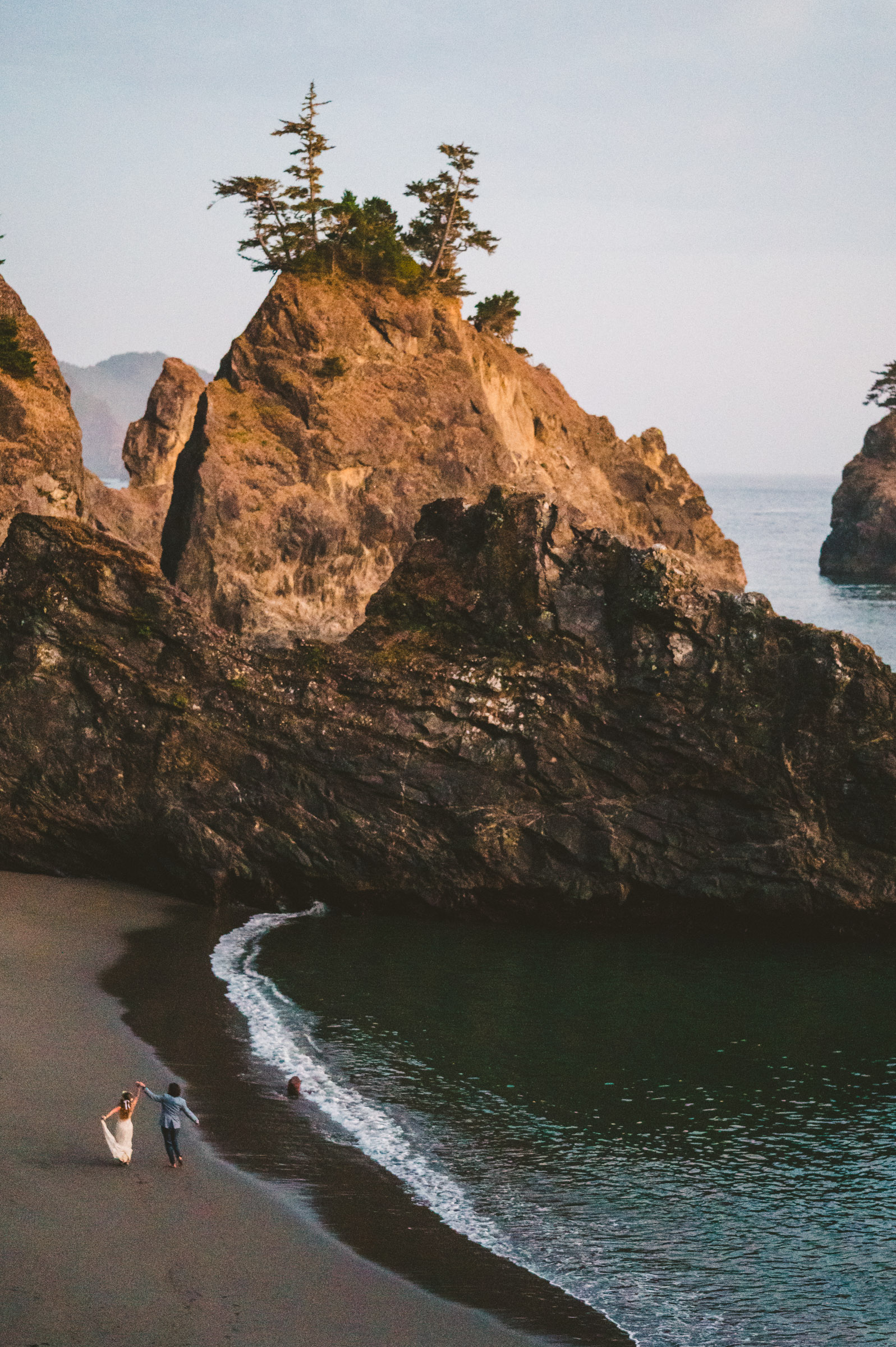 First off, Ariel is AWESOME, patient, kind, professional and a hardcore experienced photographer and adventurer! We are the worst when it comes to planning things, making commitments (which is why it took us 9 years to get married haha) and planning our wedding was added to the list of things we procrastinated on. Ariel helped us scout locations and plan when we had to cancel our first wedding due to COVID.

She helped us put together a day of timeline and captured all the magic along the way.

Let's talk photos. You are going to be beyond happy. Everyone I've shared them with has said they are the most beautiful wedding photos they've ever seen and that they are magazine worthy. Ariel delivered sneak peaks to us the day after our wedding!

Finally, if you are thinking of booking Ariel for multiple days, do it. We had a very small wedding, but small weddings still come with all the same time constraints and having to entertain guests. I am so thankful we had a second day to take photos just the two of us with no time constraints and no demanding guests! Just pure love and adventure.

Summary, adventure elopements with Ariel are a must!
Danielle & Brandagee – 7.27.21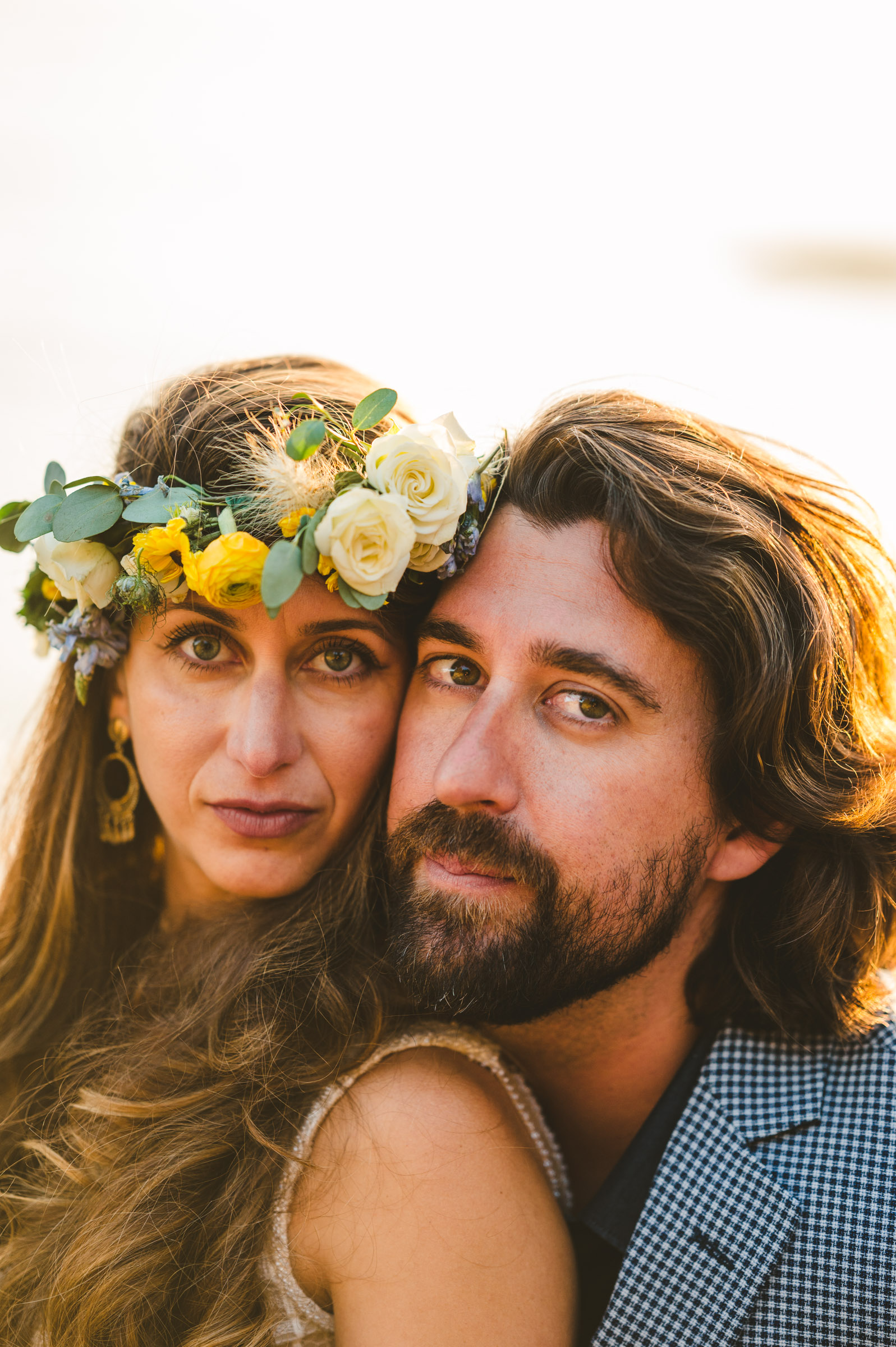 Hand Selected Incredible Locations. Each with Stunning Scenery; Glaciers. Mountains. Red Rock Canyons. Wild Coastlines. Where will you choose?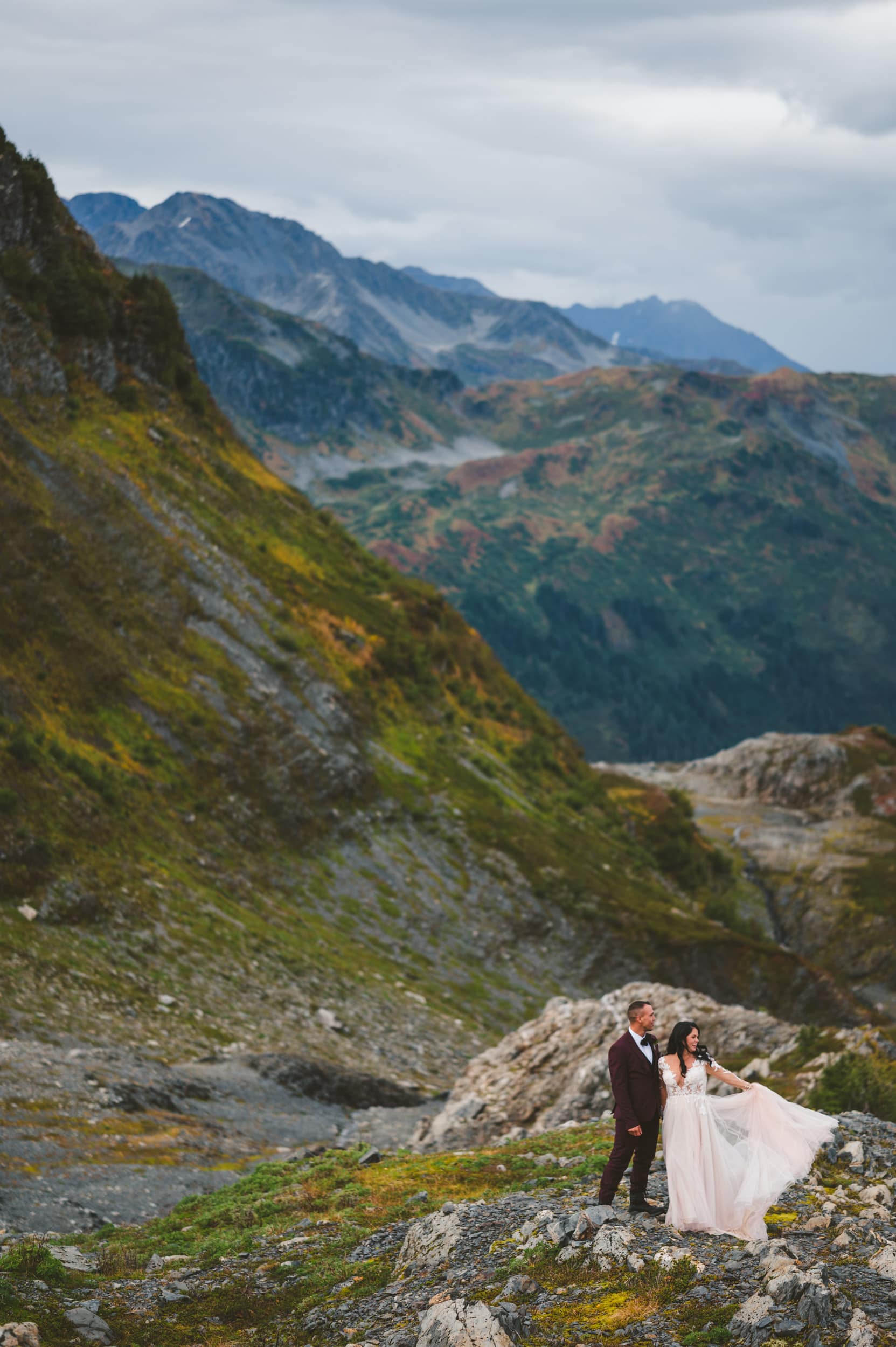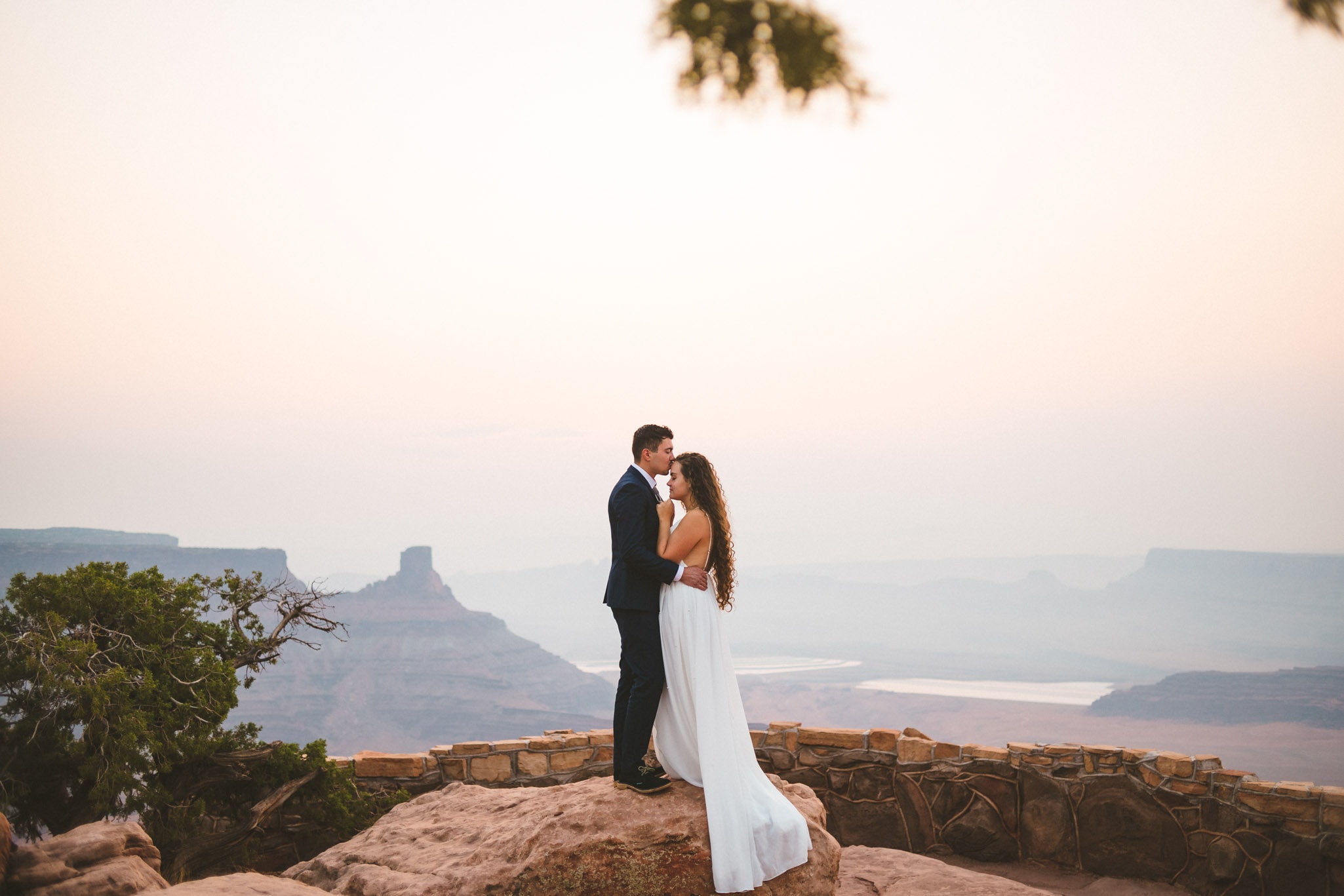 – Towering mountain peaks. more wildlife than people. glaciers to explore.
– available activities include: Helicopter tour with glacier landing. Sailing. Dog mushing + More!
– 3+ nights stay at an Upscale Eco Adventure lodging, Boutique hotel or private Airbnb included + so much more!
– Elopement Packages Available Year Round!
Have a dream location in mind? I offer custom planned all inclusive experiences throughout the US + Select Countries, Reach out!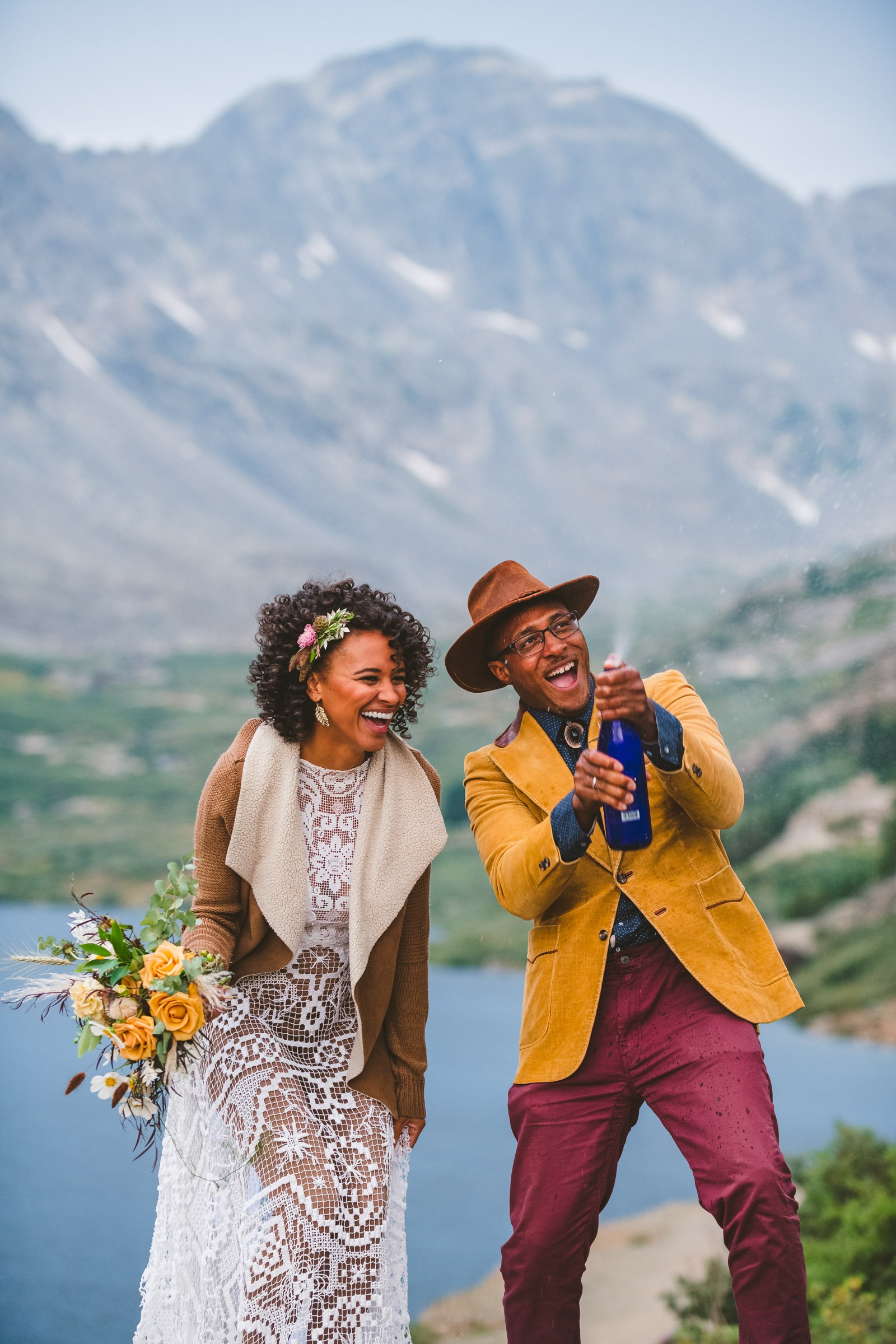 Bring me your dream location idea and I'll bring your vision to life!!
• 3+ nights lodging for the couple in upscale airbnb, boutique hotel, glamping resort or eco adventure lodge
• 3 Course Dinner by an incredible Private Chef
• Ceremony in a beautiful location with one of my awesome officiants
• Hair & Makeup
• bouquet & boutonniere from local florist
• Cake, Cookies or Pie by local artisan baker
• Excursion of choice – Helicopter, plane, Jeep, Boat, Sailboat, Horseback Riding, Ice Climbing, Dog Mushing, Hot Air Balloons and more!
• Full day Photography Coverage
• SNEAK PEEK GALLERY WITHIN 1 WEEK
• EDITED GALLERY DELIVERED WITHIN 4 WEEKS
• ACCESS TO YOUR OWN professional PRINT SHOP
• UNLIMITED HIGH RESOLUTION DOWNLOADS
Have Questions? Want to Find out More?
Want to elope somewhere tropical?
Ask me about my Kauai Elopement specials!!!!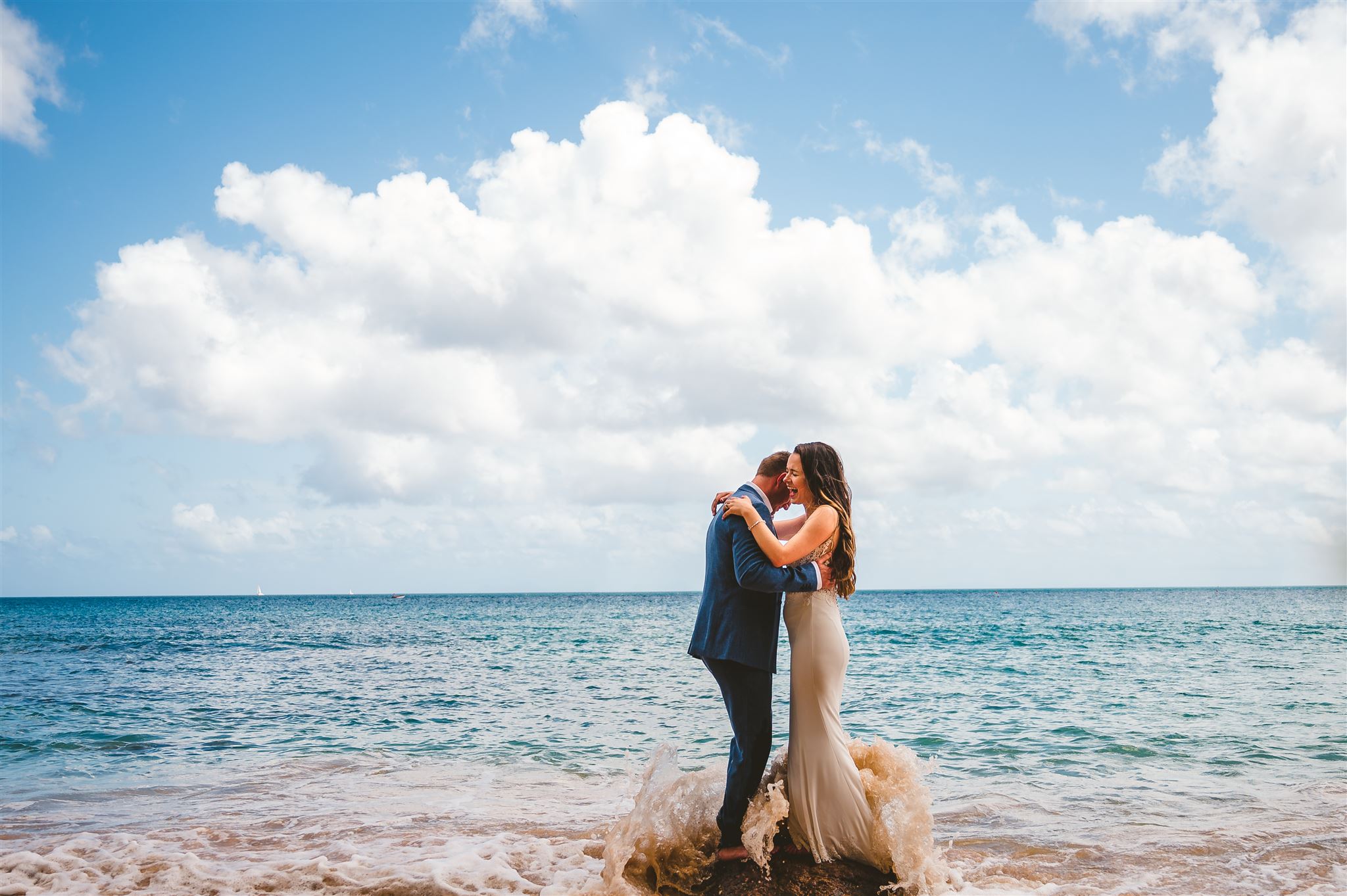 5 Day Overlanding Elopement Excursion in
Baja California Sur, Mexico
YOUR EXPERIENCE BEGINS IN BEAUTIFUL CABO SAN LUCAS, MEXICO FOR THIS 5 DAY ALL INCLUSIVE EPIC ADVENTURE. HERE IS WHATS INCLUDED:
• OUTFITTED 4X4 VEHICLE with rooftop tent camping set up for 2
• One night Glamping stay for your elopement night
• Private Ceremony with officiant
• Full Photography documentation of this incredible experience
• Cake, cookies or pie
• Bouquet & boutonniere
• Private Chef cooking up delicious gourmet meals
• Expert guidance & all the logistics handled (visa, insurance, fuel)
• Unforgettable excursions to hot springs, waterfalls, kayaking on the Sea of Cortez, snorkeling & more!
PACKAGE PRICING INCLUSIVE OF ALL MEALS, LODGING, PHOTOGRAPHY & EVERYTHING ABOVE FOR 5 DAYS: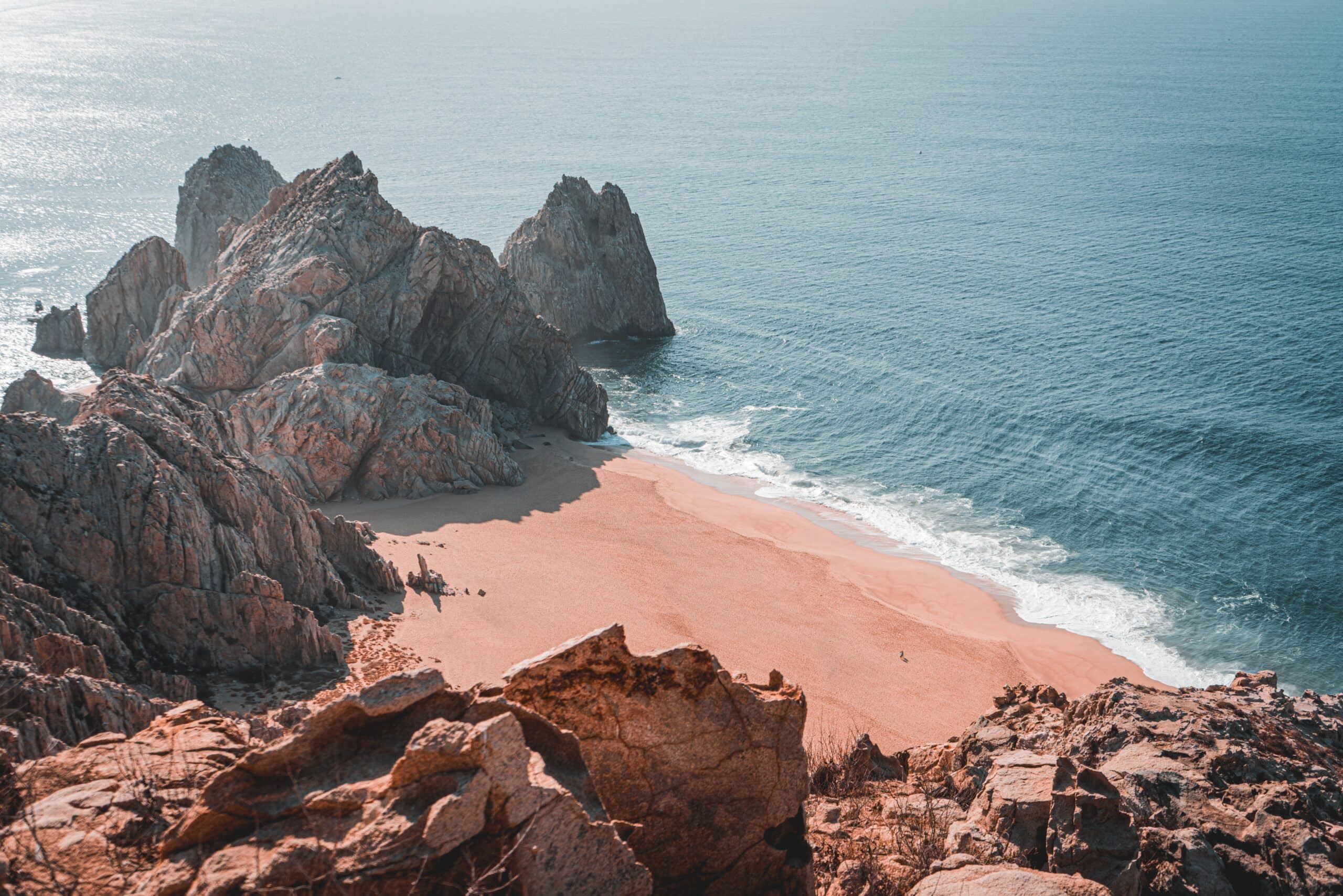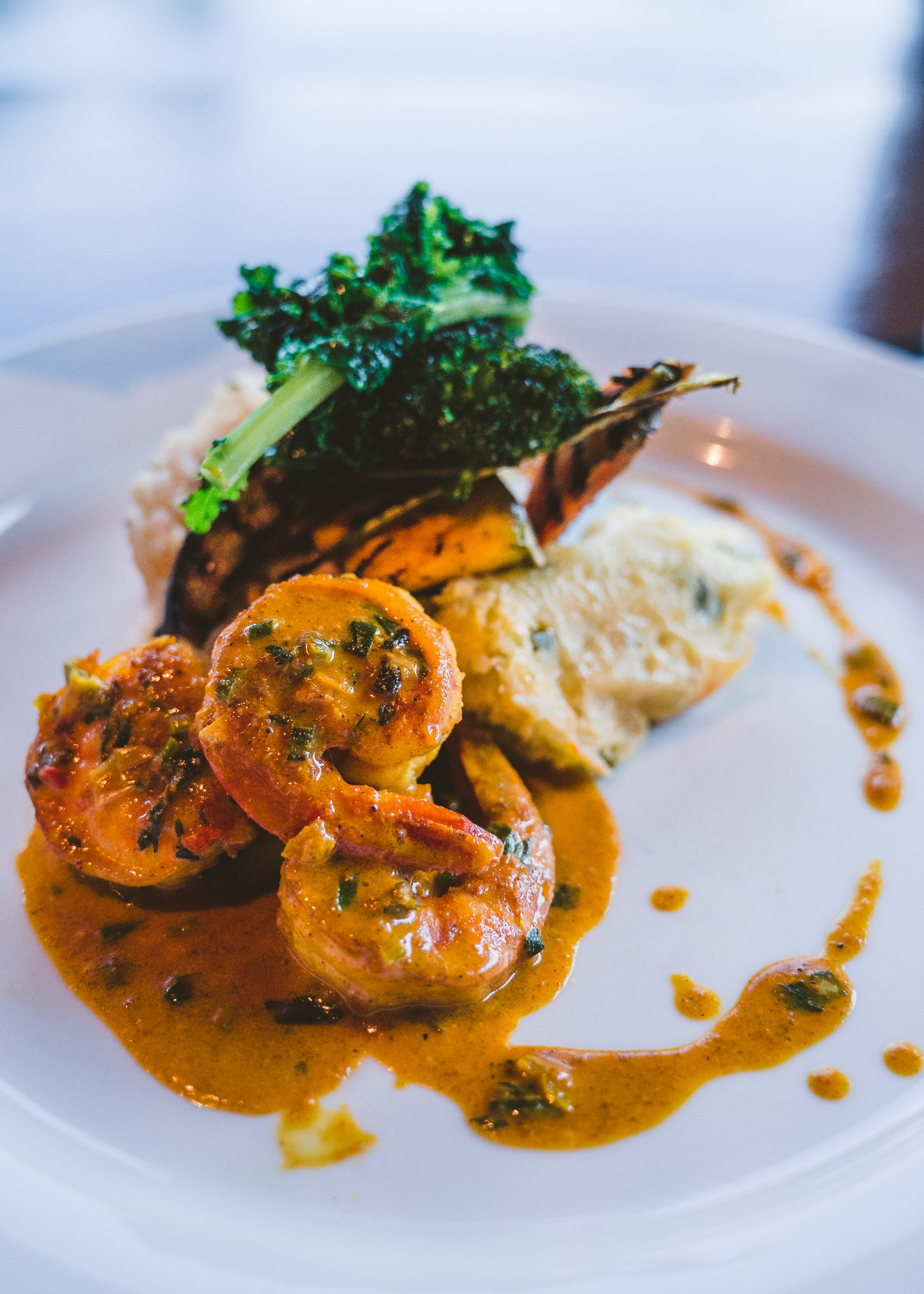 Your Ultimate Adventurous Wedding Experience is Waiting For You:
Set up a free Discovery Call
Set up your free consultation call with Ariel. This call is no pressure, information packed & designed to help answer any questions you may have about my offerings & process.
 I can't wait to talk with you!
Choose Where to Elope & a Date
You choose your dream location (See locations above) & select an available date. I take care of the rest!!
Sign Your Contract & Pay your Retainer
Fill out your contract through your online client portal, make your retainer payment & let the fun begin!
Fill out Your getting started Questionnaires
Your wedding experience is custom tailored just for you. Questionnaires help me customize all aspects of your day from your itinerary to activities/guided tours booked just for you.
Sit back, relax while I plan your dream day!
Using the questionnaires you've previously filled out I get started planning; from booking the perfect vendors to compliment your day to setting up tours/special elopement day activities – I do it all. All you have to do is show up to your lodging the day of check in!
Enjoy the heck out of your Elopement Experience
Check into your beautiful lodging & your wedding experience begins. Enjoy the next few days of adventures, new experiences, delicious food and creating some amazing memories together!
Your elopement might be over but 3-4 weeks after your amazing wedding experience you'll receive a gallery of beautifully edited images.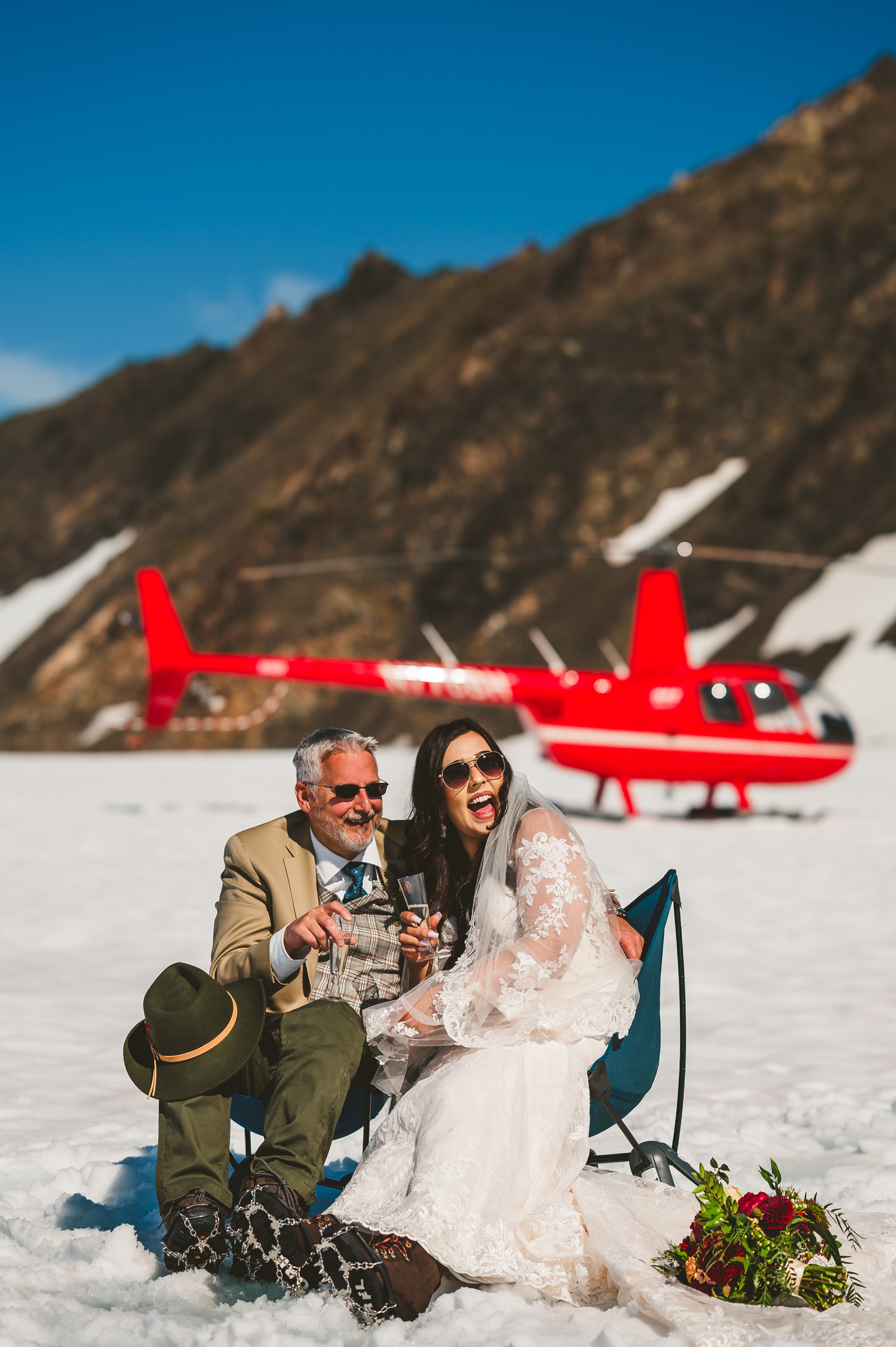 I cannot say enough good things about Ariel and her talents. Her positive attitude and kindness radiate even over the phone! My husband and I found Ariel through google when planning our Alaska elopement and we submitted an inquiry through her website. She was quick to respond, during our phone consultation she was very enthusiastic and did not pressure us to make any hasty decisions. We instantly knew that Ariel was the person that we wanted to work with for planning & photographing our elopement. My husband has a spinal cord injury which often makes travel plans more challenging but Ariel helped us find the perfect location/lodging/activities to accommodate our needs/wants!
She herself has had so many experiences in every part of the country since childhood and she is very knowledgeable about things to consider in each location. Our elopement went off without a hitch since Ariel helped remind us of everything to consider and connected us with great vendors. On our wedding day Ariel went above and beyond to make sure that we didn't have to stress and that we had our best day ever. She not only took the most beautiful photos, she also has a great style of photo editing and she takes great care in her work. We love our photos and so does everyone that we share them with!
– Ariana + Dean
Alaska Elopement 8.1.21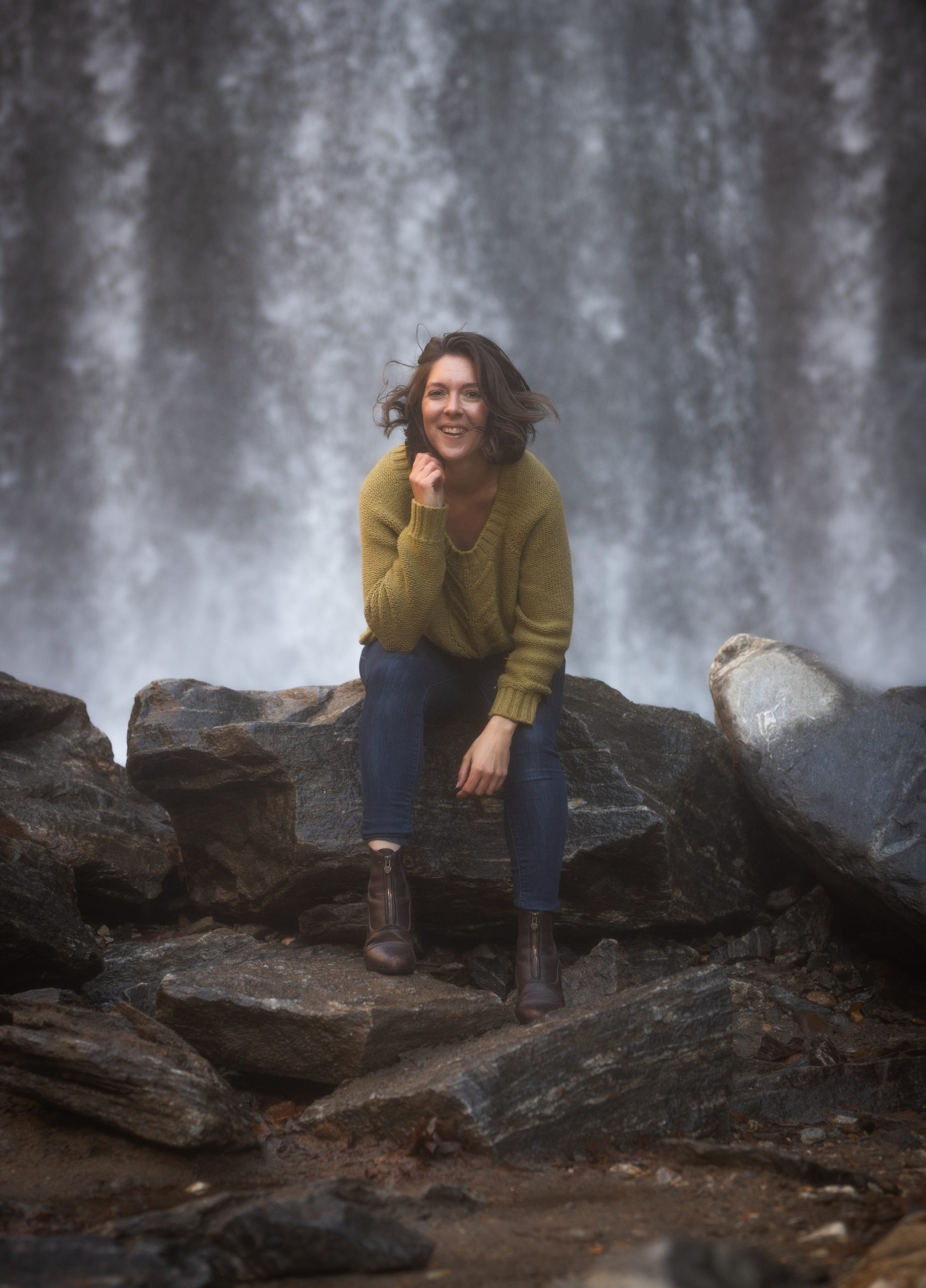 Photographer, Expert Planner, Travel Guide, Itinerary crafter, Day-of-Coordinator and Adventure Buddy!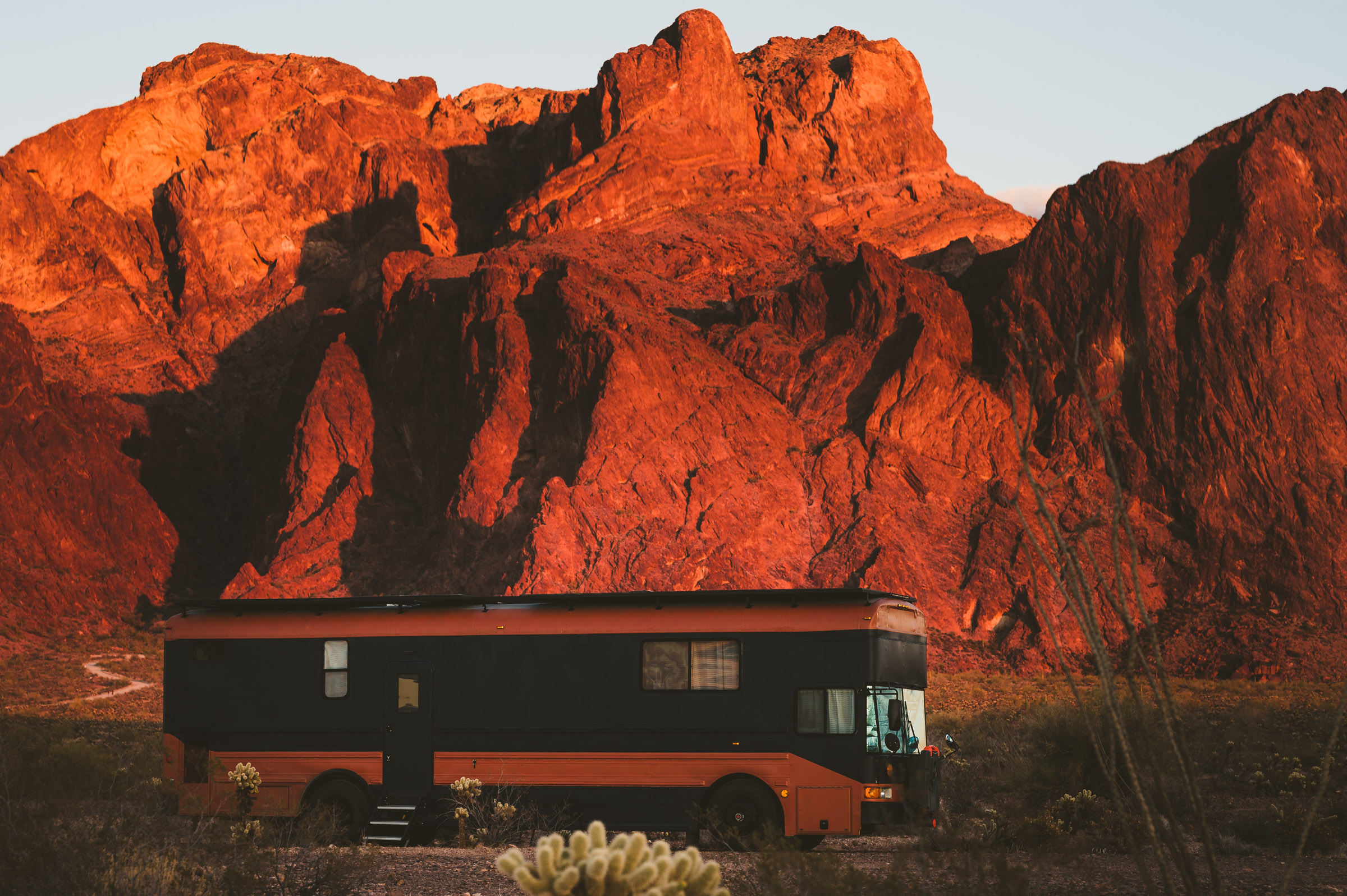 – I liveD On the road Full Time in a Bus my husband and I spent 2 years converting ourselves. WE DROVE THE BUS TO ALASKA AND NOW CALL ALASKA HOME!
– I have 12+ years of experience in the wedding industry
– I'v lived in over 50 houses since i was born, my parents were serial travelers and even as a kid I was constantly planning the next trip!
Contact me below & lets start planning your greatest adventure yet!