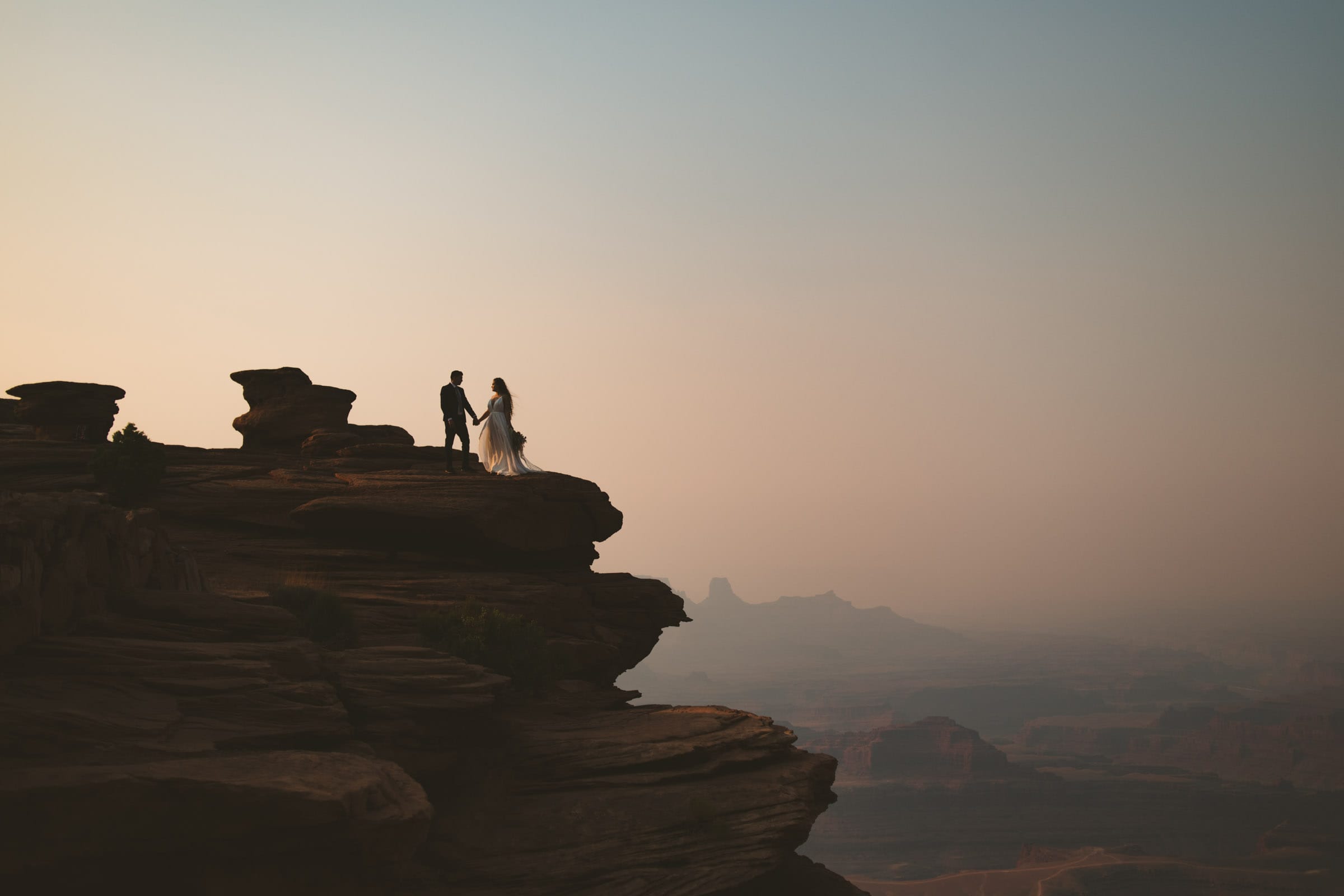 Imagine Endless Red Rock Vistas. Sunsets. Slot Canyons. Rivers. Utah has so much to offer for your desert elopement!
These desert elopement packages are designed to truly embrace all the beauty & immerse you in a once in a lifetime type of adventure!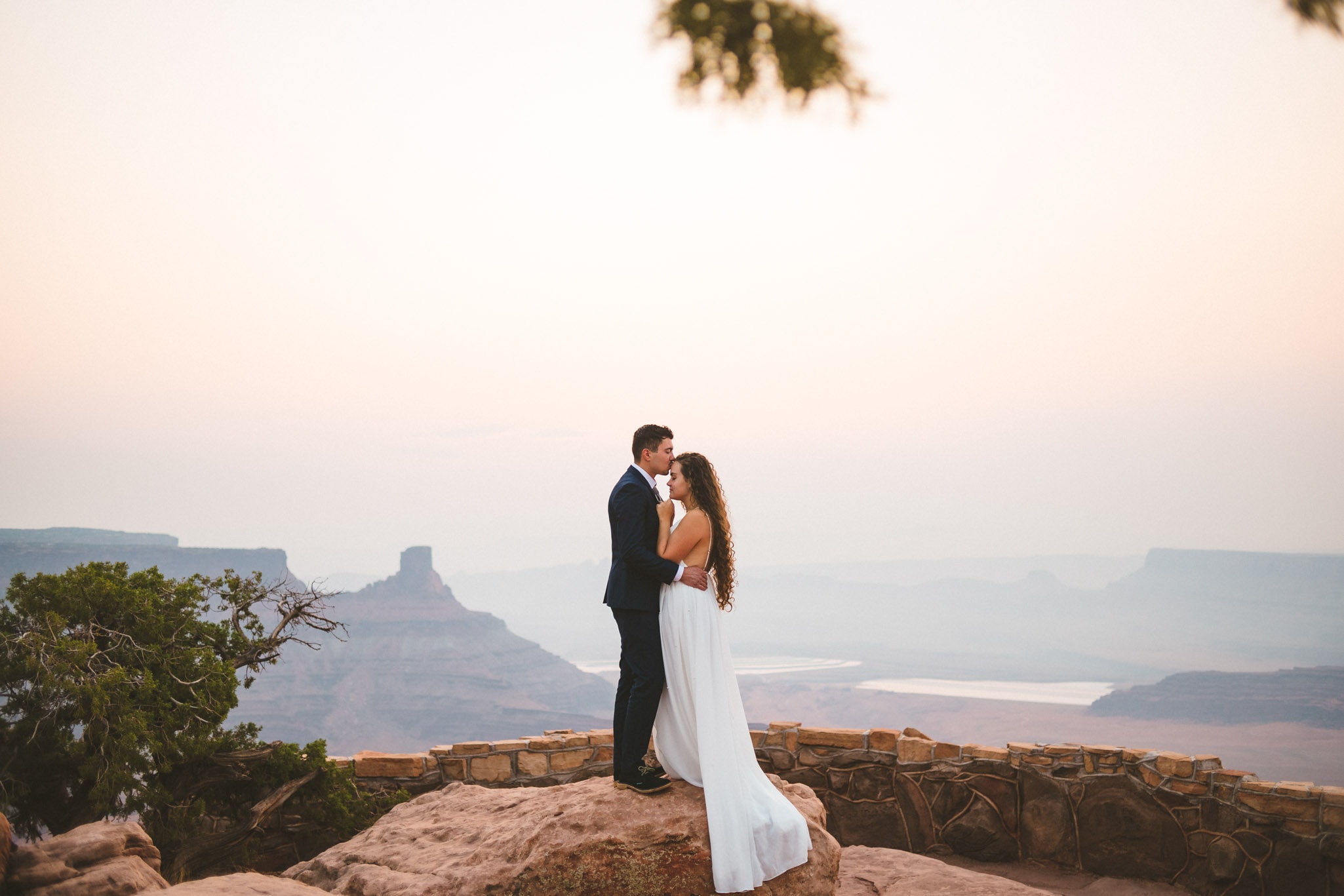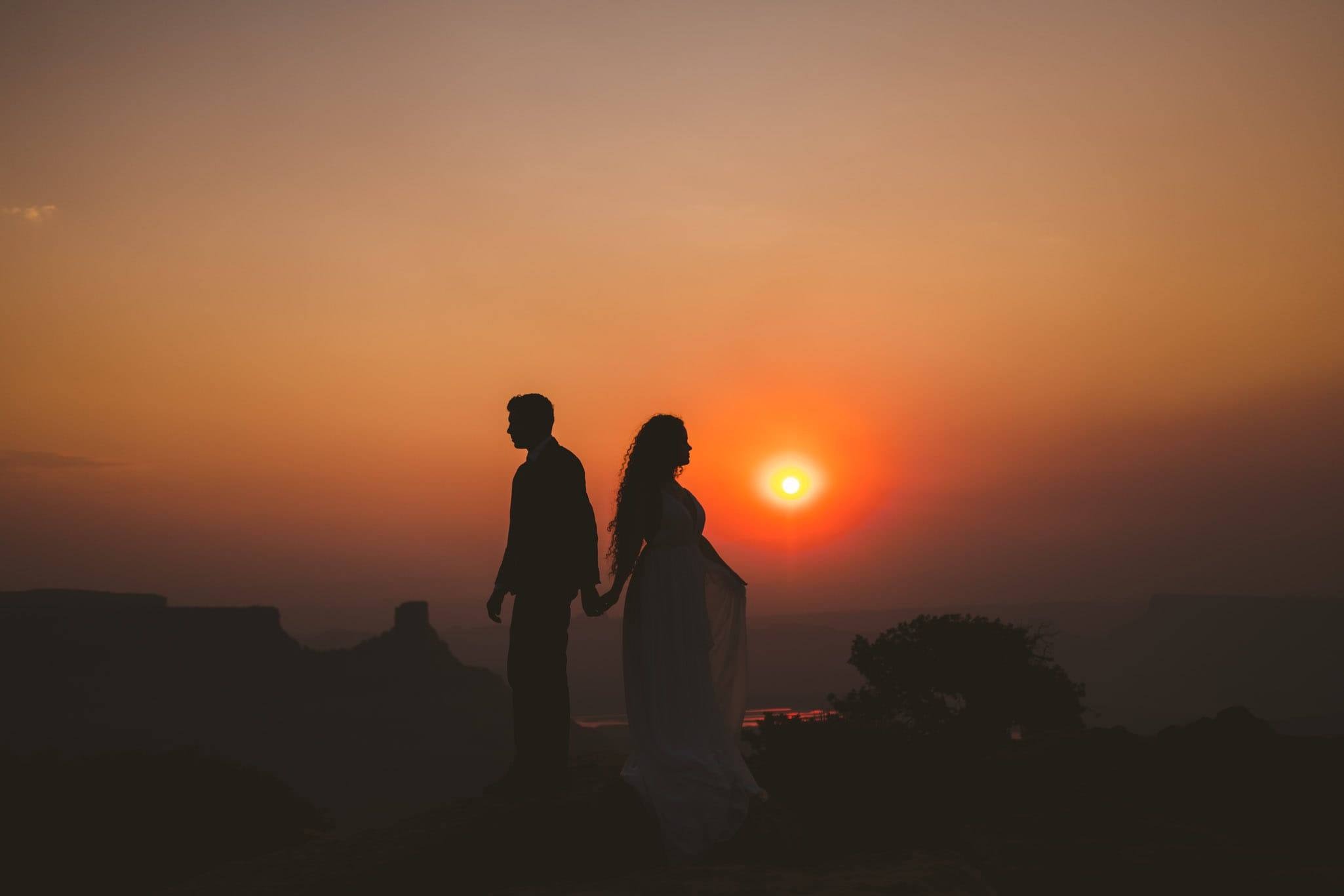 My all inclusive elopement packages are designed around amazing experiences. Tour/Activities vary based on exact location & time of year. Popular activities in my all inclusive elopement packages in Utah include; helicopter over Zion, Kayaking lake Powell, Horse Back Riding, Canyoneering, Jeep Tours & more!
All Inclusive elopements packages offer full day coverage. My priority to you is first and foremost an incredible, fun client experience combined with absolutely gorgeous images that capture the vast landscapes and the intimate, emotional moments as you marry your best friend.
Leave the stress behind & allow me to do the heavy lifting! I take care of booking amazing, pre-vetted vendors. I handle communication with vendors throughout the planning process, making sure everyone is on the same page! When your day rolls around I'm there to make sure everything runs smoothly!
Upscale Lodging & Delicious Cuisine
You pack your bags for Utah & let me worry about the rest. You'll get a customized for your travel itinerary & local travel tips!
I've sourced amazing local private chefs, bakers, florists, tour guides and officiants to provide you with a luxury wedding experience.
I've found the best of the best lodging options in Utah for a unique, upscale stay. Exact options depend on location but include; Luxury glamping tents, unique airbnbs, boutique hotels and more! Packages include 3 nights stay with the option to add additional nights!
Utah Adventure Elopement Packages for Two
These packages pull out all the stops for an unforgettable all inclusive elopement experience. Perfect for couples looking to exchange their vows together in an intimate "just the two of us" way. Get married amongst the stunningly vast beauty of Utah.
My Utah Packages are designed to perfectly balance luxury & adventure. Each package can be customized as needed but already include everything you need for an incredible elopement experience.
I'm here to help make your elopement day stress-free and unforgettable day!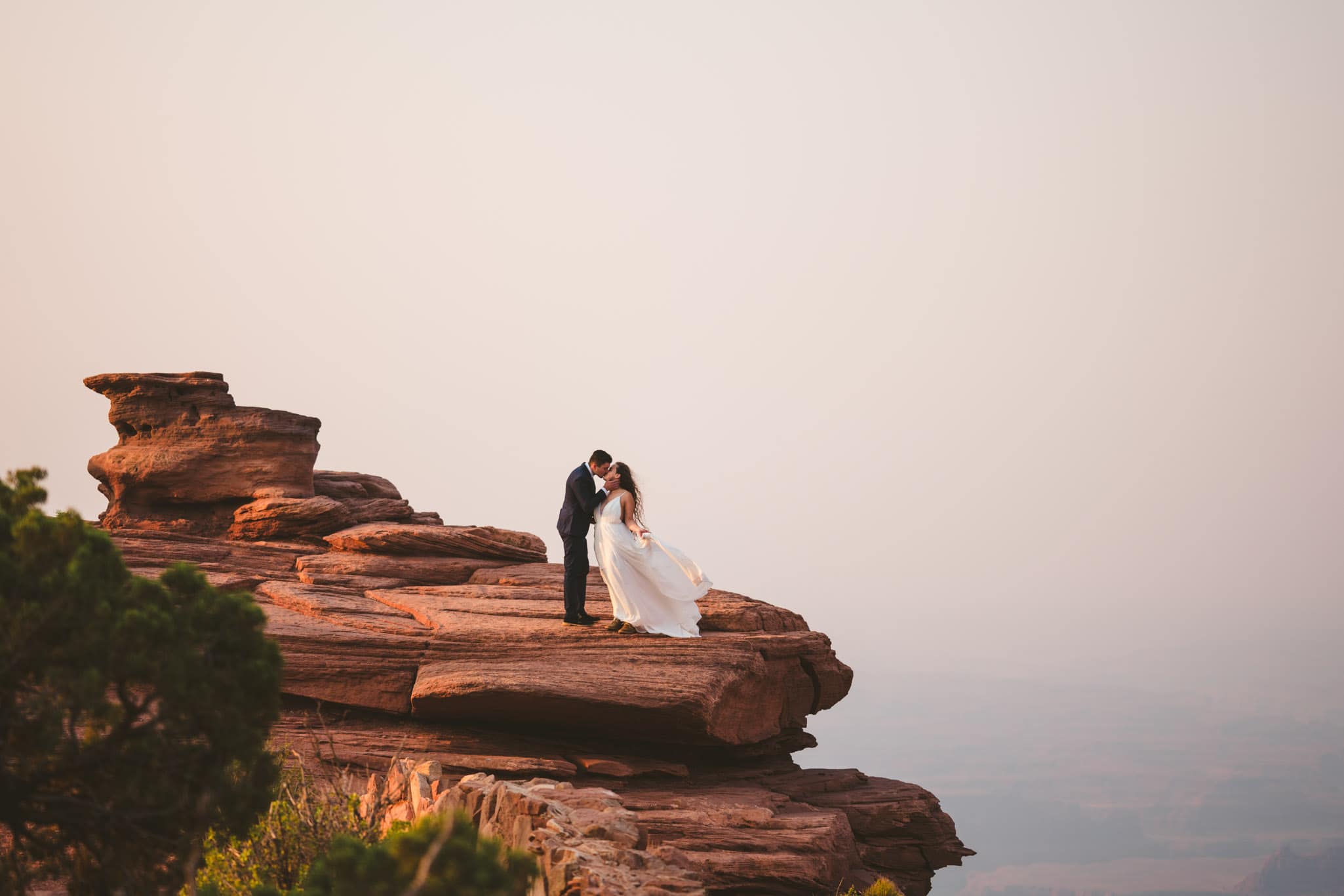 All Inclusive Utah Elopement Package For Two
After arriving in Utah you will check into your upscale lodging with the most epic views of the desert! This will be your home base for the next few days of adventuring.
On your elopement day I'll arrive with your flowers & be there to capture the details & excitement as you get ready! Maybe we take a jeep to a remote piece of desert or stroll under the big beautiful Arches or hike to the top of Observation point to see the stunning Zion valley floor fall away below. Want an unforgettable view? We'll charter a helicopter over Zion. Whatever your ideal adventure, I will make it happen! At some point we'll be in a private, beautiful place where you can say your vows and you'll officially be married!
After your ceremony we'll create some incredible images of you two have the best time ever! At some point we'll make our way back to your lodging where a private chef will cook a delicious celebratory meal for two with a focus on locally inspired cuisine. Enjoy post dinner cake, your favorite drinks and wind down the evening on the deck of your beautiful cabin enjoying the Utah views.
I have created a package that includes everything you need for an ultimate, one-of-a-kind, stress-free, elopement experience complete with a excursion of your choice. In this all-inclusive package, everything from upscale lodging to flowers, photography & an incredible wedding dinner is taken care of! Available October-April!
• Up to 8 Hours Photography Coverage
• SNEAK PEEK GALLERY WITHIN 1 WEEK
• EDITED GALLERY DELIVERED WITHIN 4 WEEKS
• ACCESS TO YOUR OWN professional PRINT SHOP
• UNLIMITED HIGH RESOLUTION DOWNLOADS
• 3 Nights Lodging in a luxe Cabin, Airbnb or boutique hotel
• Excursion; Horseback Riding, Jeep, Helicopter
• Farm to Table Dinner or Upscale Picnic
• Officiant
• One bridal bouquet & boutonniere
• Small wedding cake, cookies, or pie
• Unlimited communication by phone and email
• Vendor Coordination
• Customized Itinerary & Travel Tips
Can't Imagine Getting Married Without a few of your Favorite People? Include Them!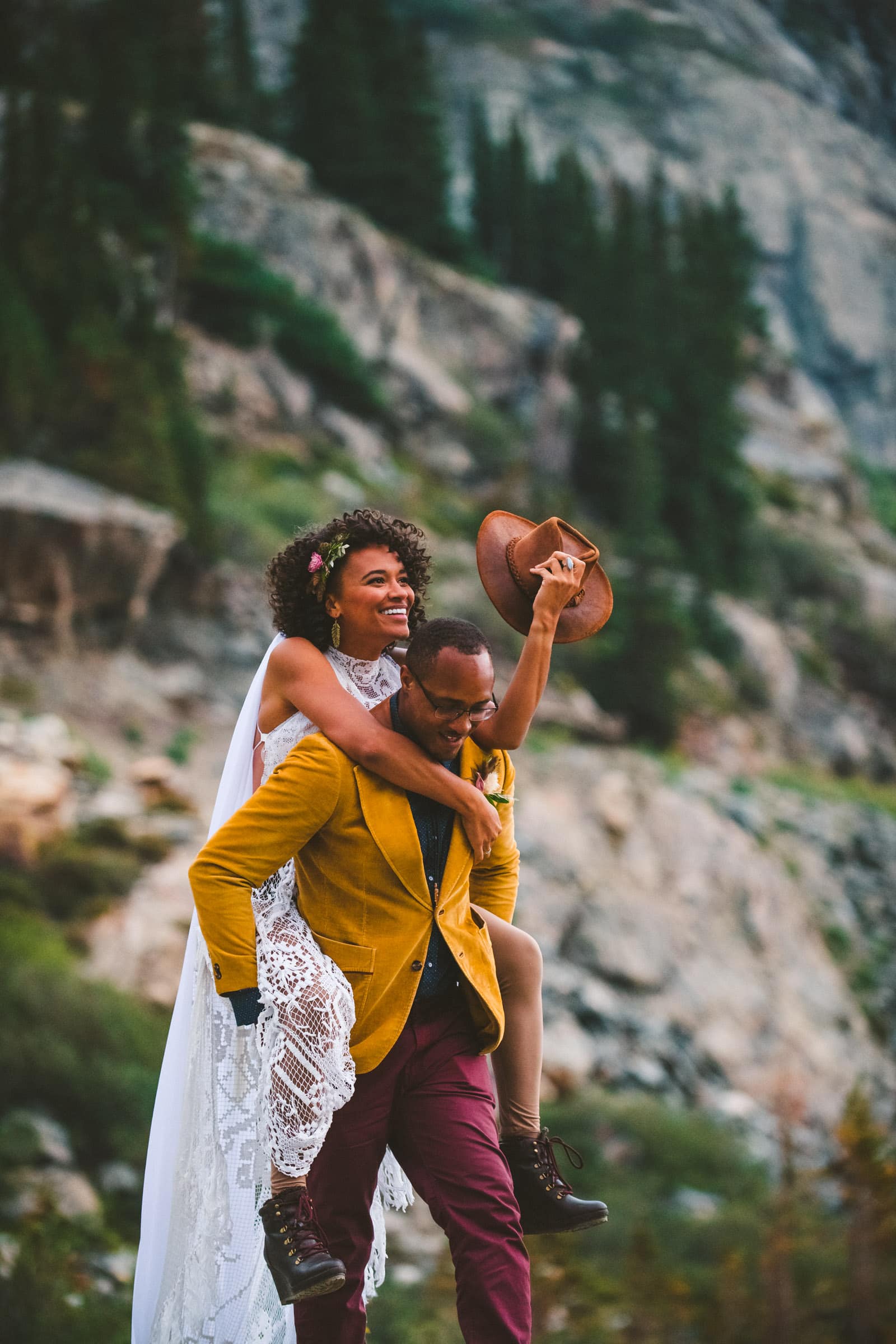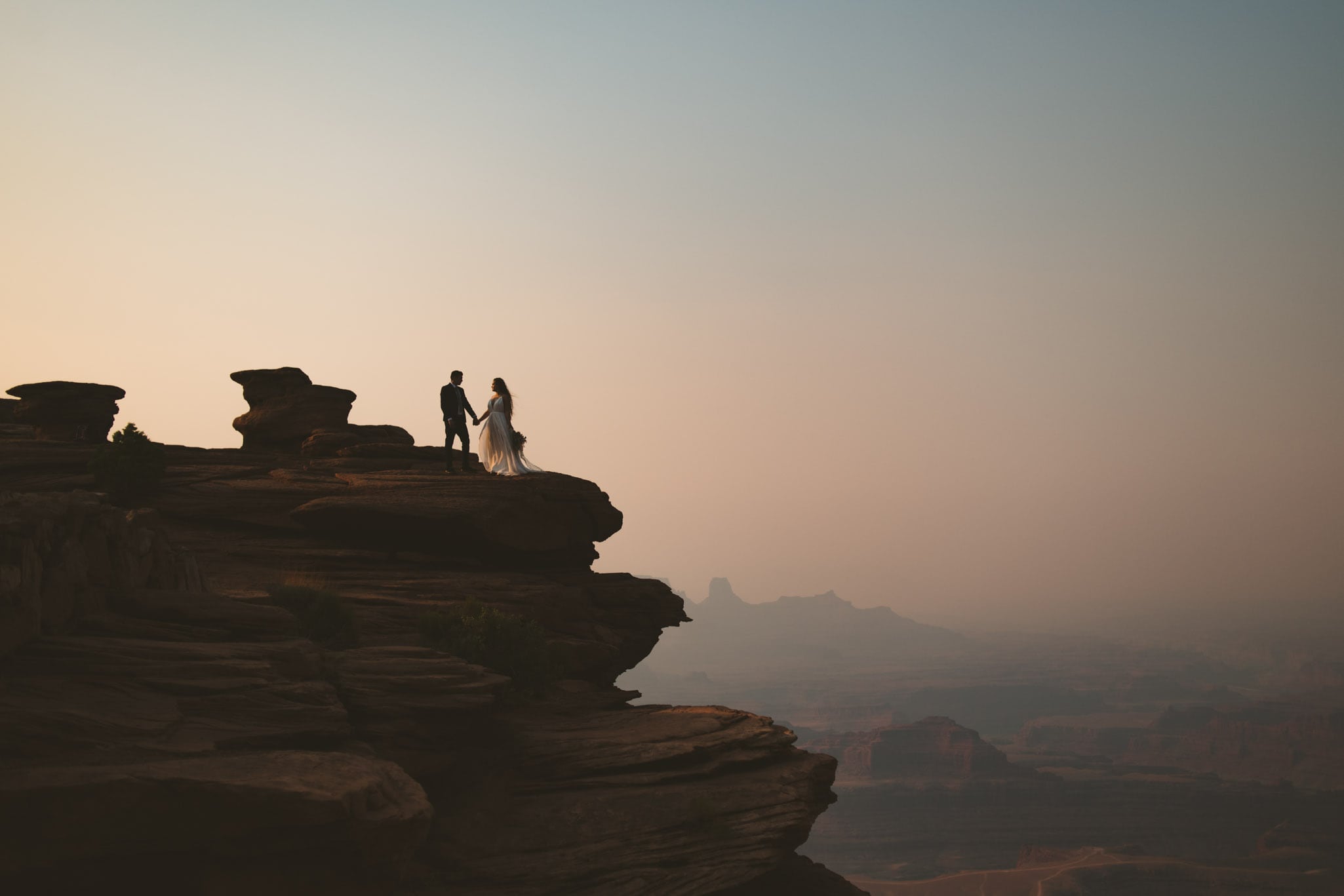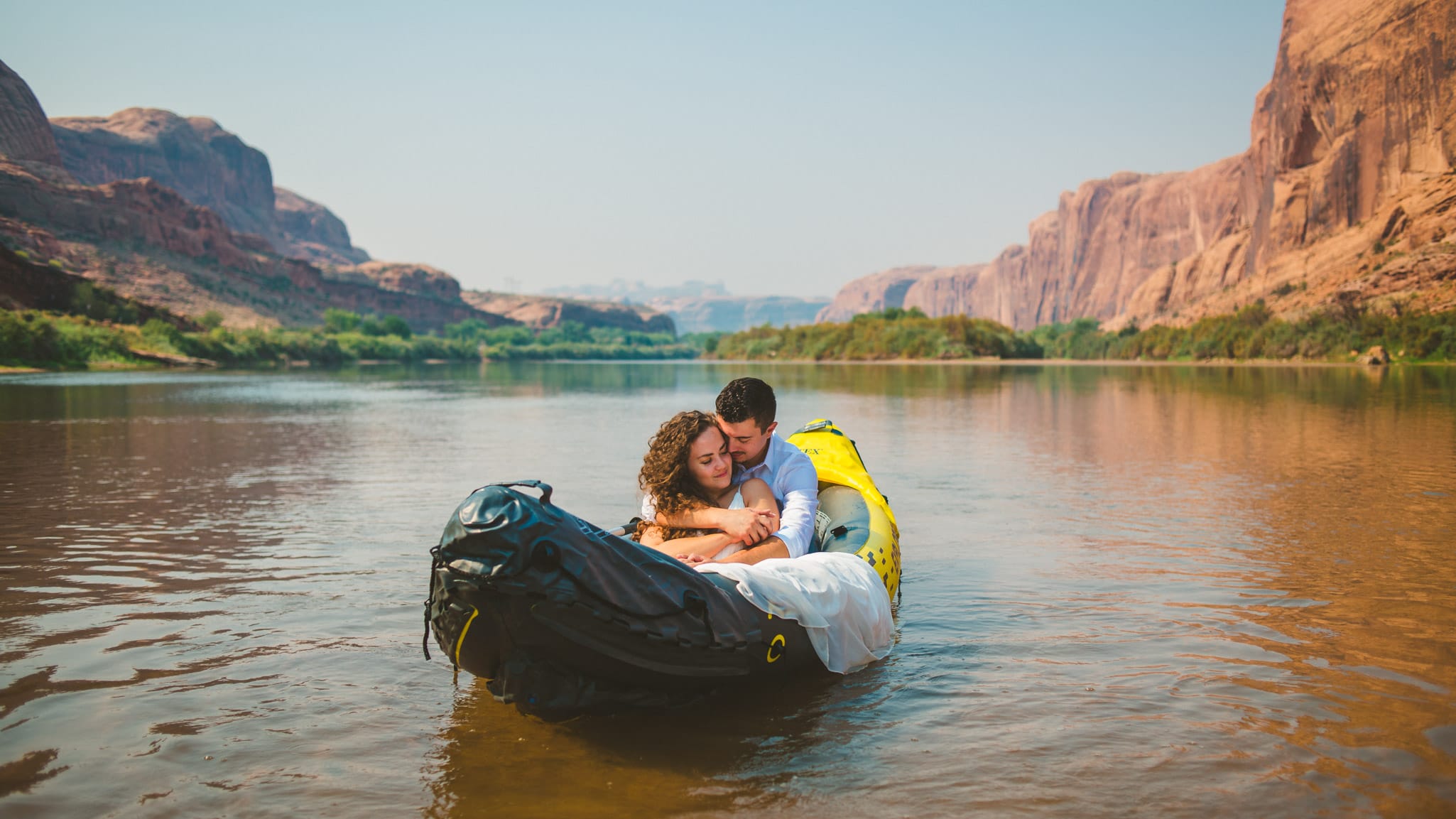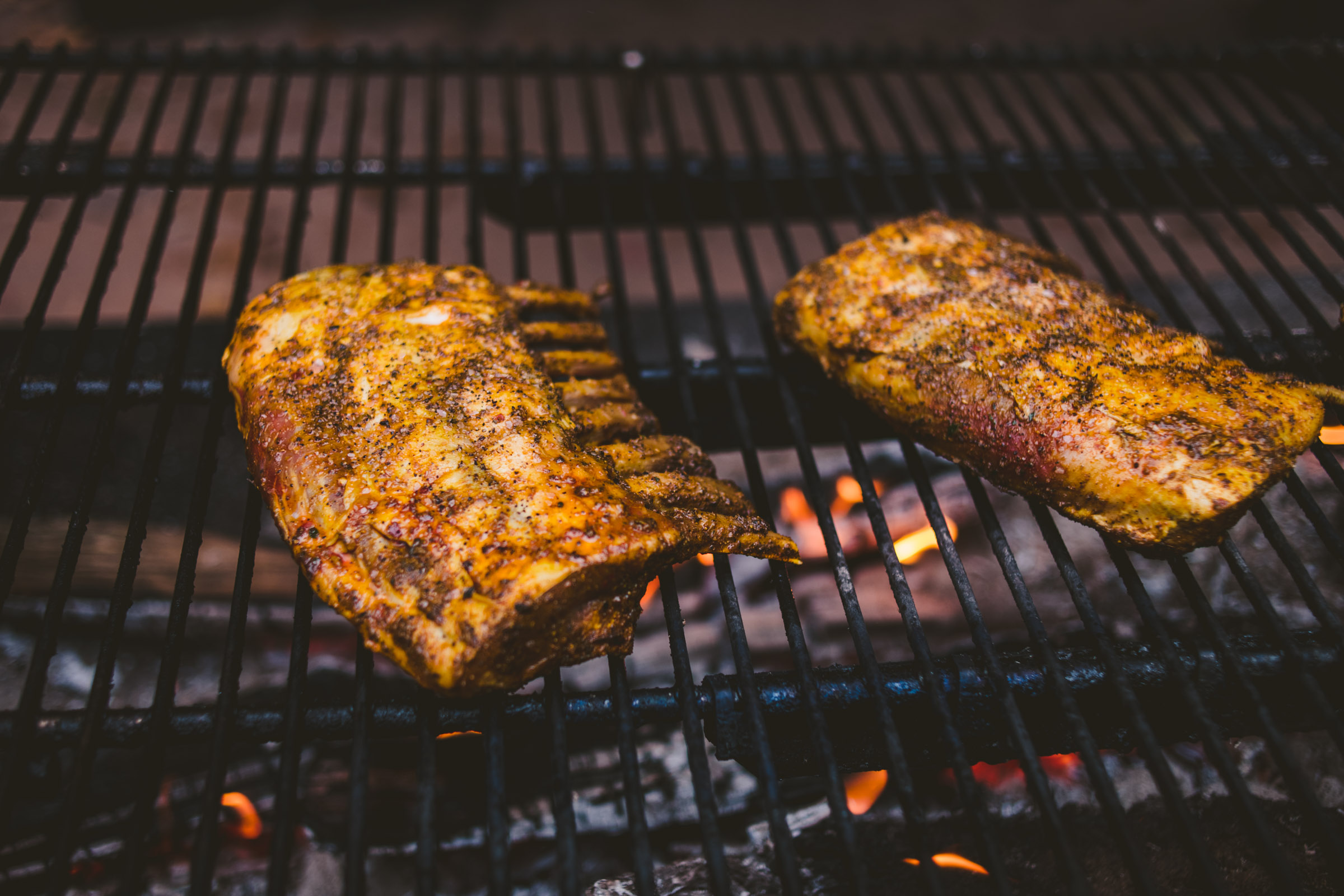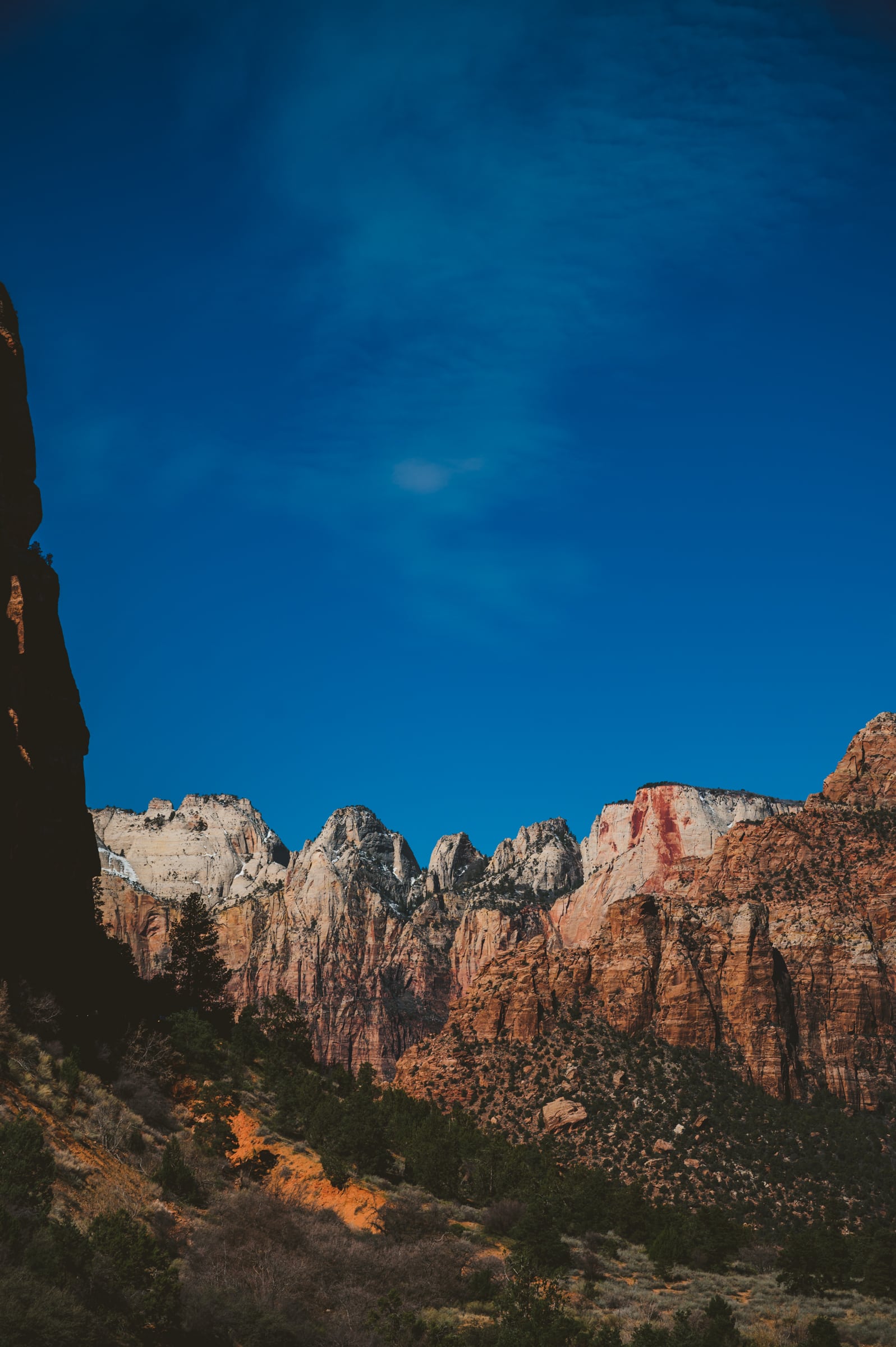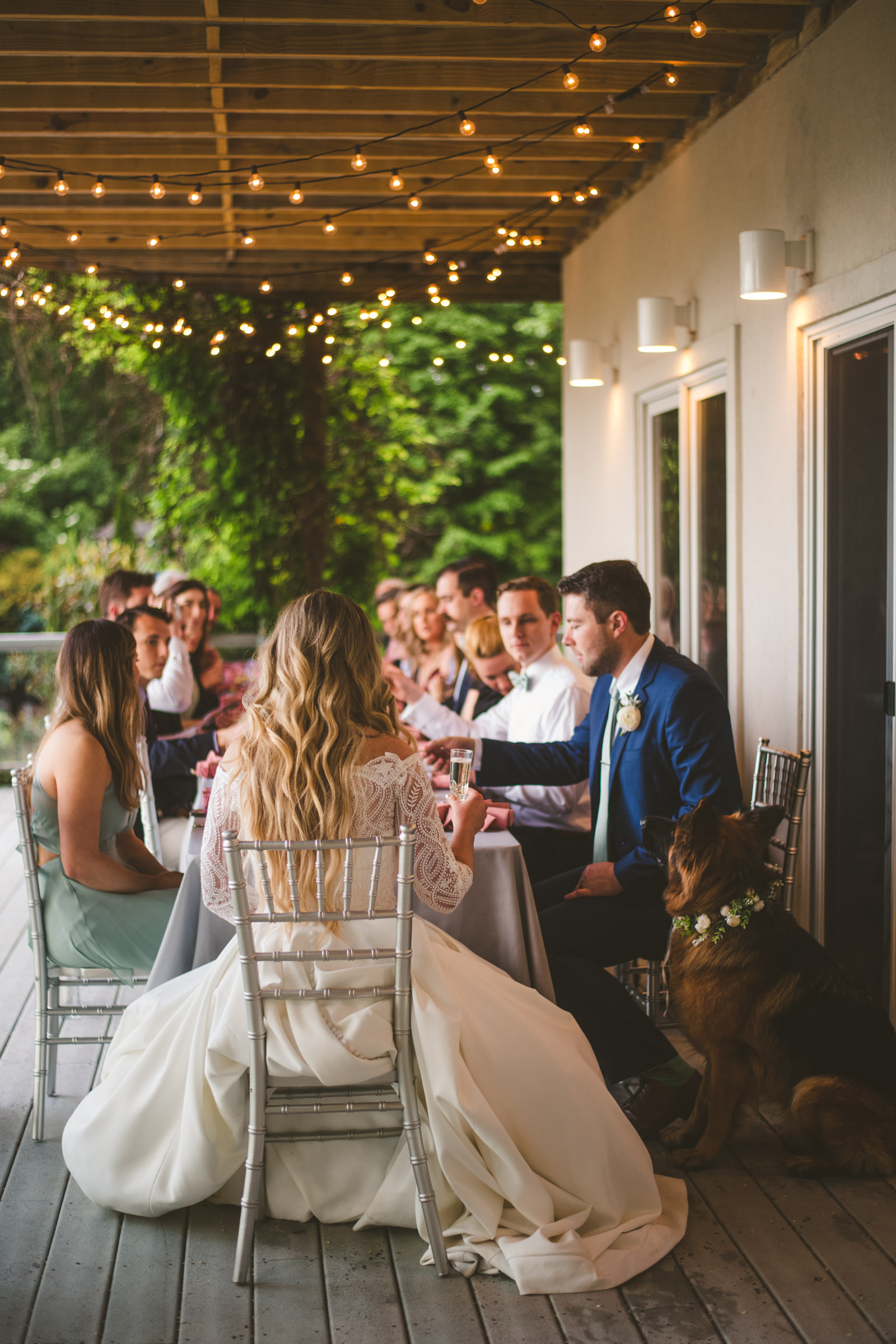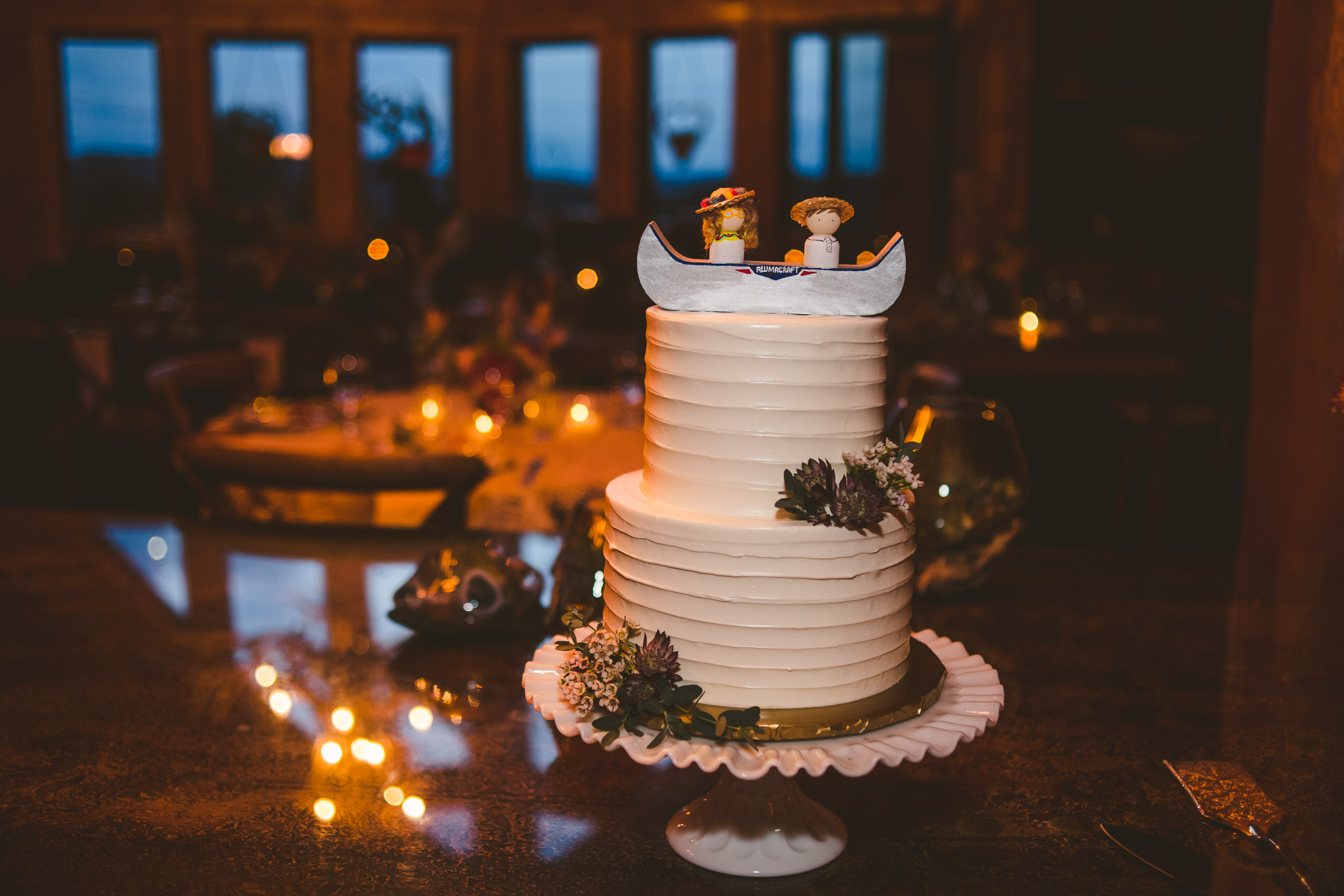 Utah Micro Wedding Packages
These packages pull out all the stops for an unforgettable all inclusive wedding experience for you & your guests! Perfect for couples craving an adventurous wedding experience who can't imagine getting married without their favorite people standing beside them!
Each group package can be customized as needed but already includes everything you need for an incredible wedding experience with guests.

I'm here to help make your wedding day stress-free and unforgettable day!

Group Elopements (Up to 10 guests) Begin at $13,500

Micro Weddings (Up to 25 Guests) Begin at $17,500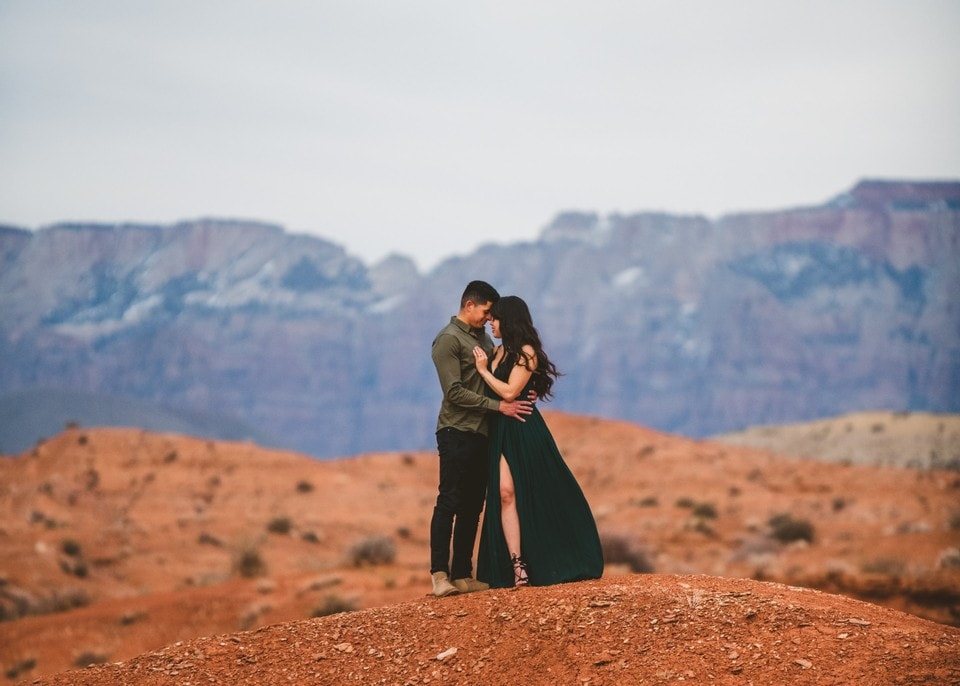 Popular Utah Elopement Package Add-Ons
4 Night Utah Honeymoon Package
Stay in an incredible upscale airbnb enjoy a fun excursion & adventure session in the desert
Adventure Excursion + Photoshoot
$1500-$3000 – Price varies based on chosen activity
Your Ultimate Adventurous Wedding Experience is Waiting For You in Utah:
Set up a free Discovery Call
Set up your free consultation call with Ariel. This call is no pressure, information packed & designed to help answer any questions you may have about my offerings & process.
 I can't wait to talk with you!
My Utah elopement packages are available from October through the end of April to take advantage of Utah's most beautiful weather before it gets to hot! You select a date & I take care of the rest!!
Sign Your Contract & Pay your Retainer
Fill out your contract through your online client portal, make your retainer payment & let the fun begin!
Fill out Your getting started Questionnaires
Your wedding experience is custom tailored just for you. Questionnaires help me customize all aspects of your day from your itinerary to activities/guided tours booked just for you.
Sit back, relax while I plan your dream day!
Using the questionnaires you've previously filled out, I get started planning; from booking the perfect vendors who compliment your day to setting up tours/special elopement day activities – I do it all. All you have to do is show up & the fun begins!
Enjoy the heck out of your Elopement Experience
Check into your beautiful lodging & your wedding experience begins. Enjoy the next few days of adventures, new experiences, delicious food and creating some amazing memories together!
Your elopement might be over but 3-4 weeks after your amazing wedding experience you'll receive a gallery of beautifully edited images.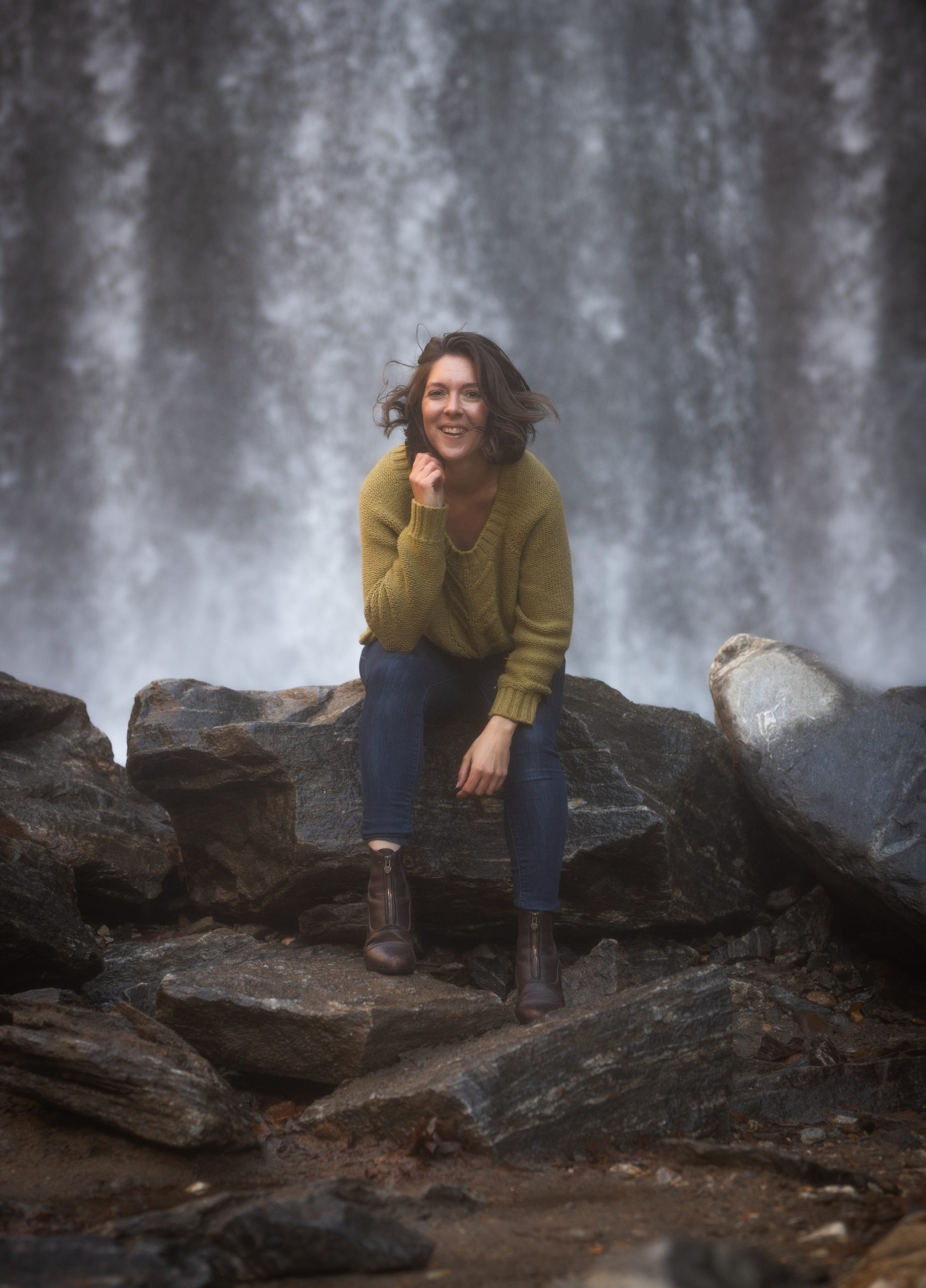 I'm the owner, photographer, planner, pack mule, travel expert here at AMW Studios. When it comes to my couples (YOU!) – I am all in! Even though I've been at this job for 10+ years, 250+ weddings & elopements; I still get absolutely giddy with excitement helping fellow adventure seekers, travelers, dreamers & fun-loving couples plan their experience based, intentional wedding days.
Fun fact – I live on the road full time traveling the country in my dream home on wheels – a 38' long fully off grid, converted bus.
Some of my favorite adventures include: Backpacking and ice climbing in Alaska, hiking the Napali Coast on Kauai, trekking in the jungles of Costa Rica & so many more! I want to hear about yours!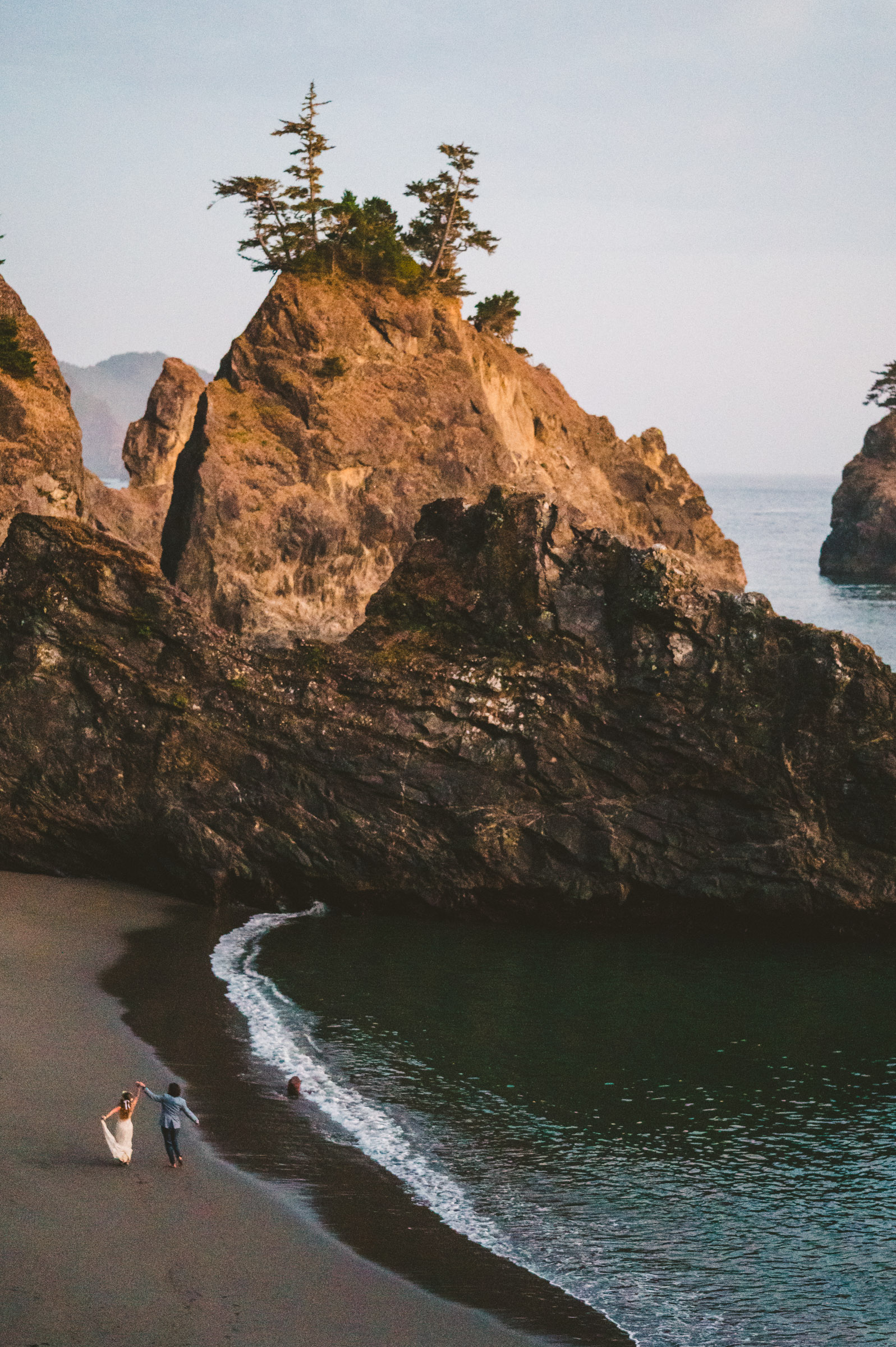 First off, Ariel is AWESOME, patient, kind, professional and a hardcore experienced photographer and adventurer! We are the worst when it comes to planning things, making commitments (which is why it took us 9 years to get married haha) and planning our wedding was added to the list of things we procrastinated on. Ariel helped us scout locations and plan when we had to cancel our first wedding due to COVID.

She helped us put together a day of timeline and captured all the magic along the way.

Let's talk photos. You are going to be beyond happy. Everyone I've shared them with has said they are the most beautiful wedding photos they've ever seen and that they are magazine worthy. Ariel delivered sneak peaks to us the day after our wedding!

Finally, if you are thinking of booking Ariel for multiple days, do it. We had a very small wedding, but small weddings still come with all the same time constraints and having to entertain guests. I am so thankful we had a second day to take photos just the two of us with no time constraints and no demanding guests! Just pure love and adventure.

Summary, adventure elopements with Ariel are a must!
Danielle & Brandagee – 7.27.21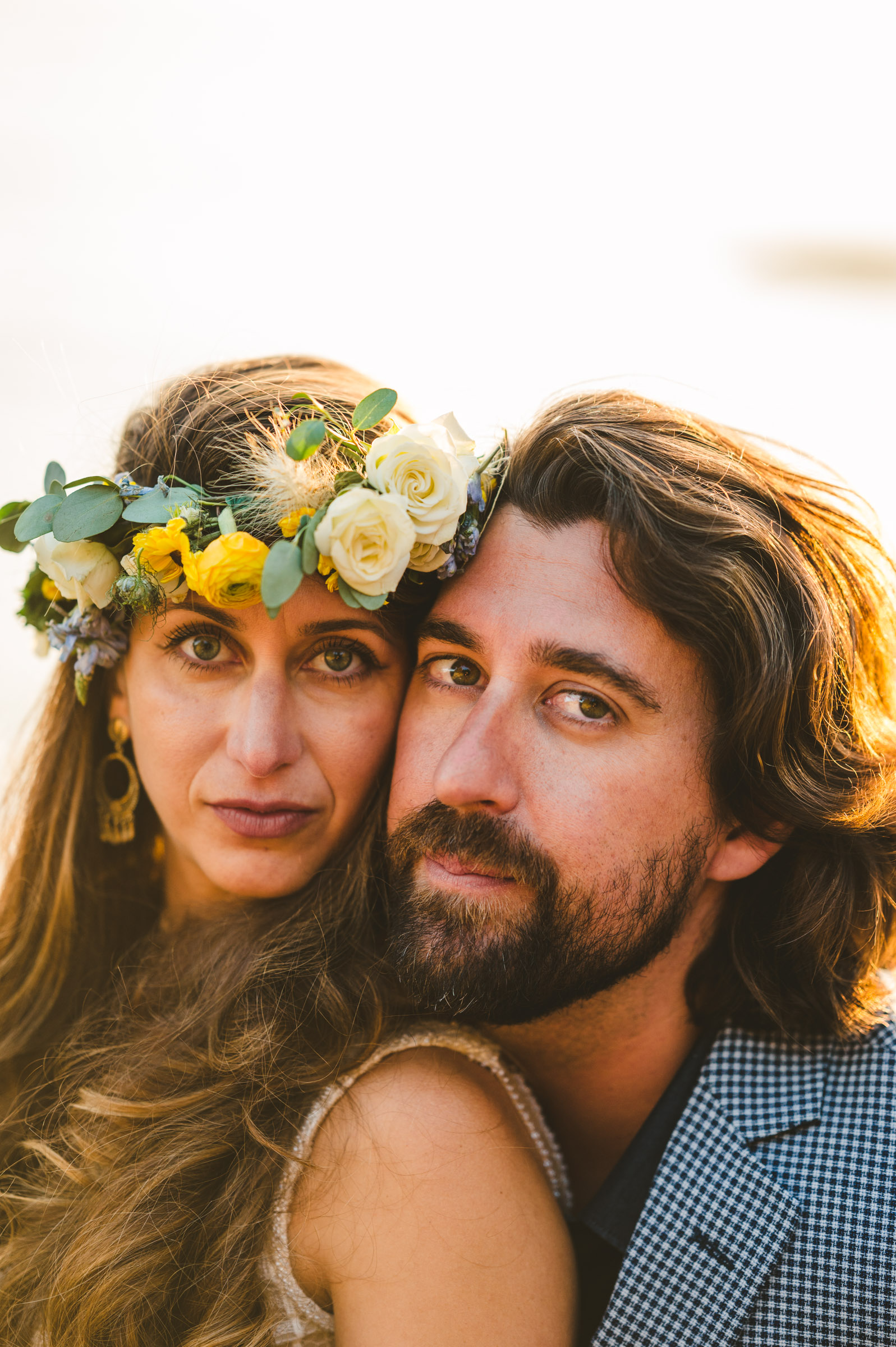 Contact me below & lets start planning your greatest adventure yet!