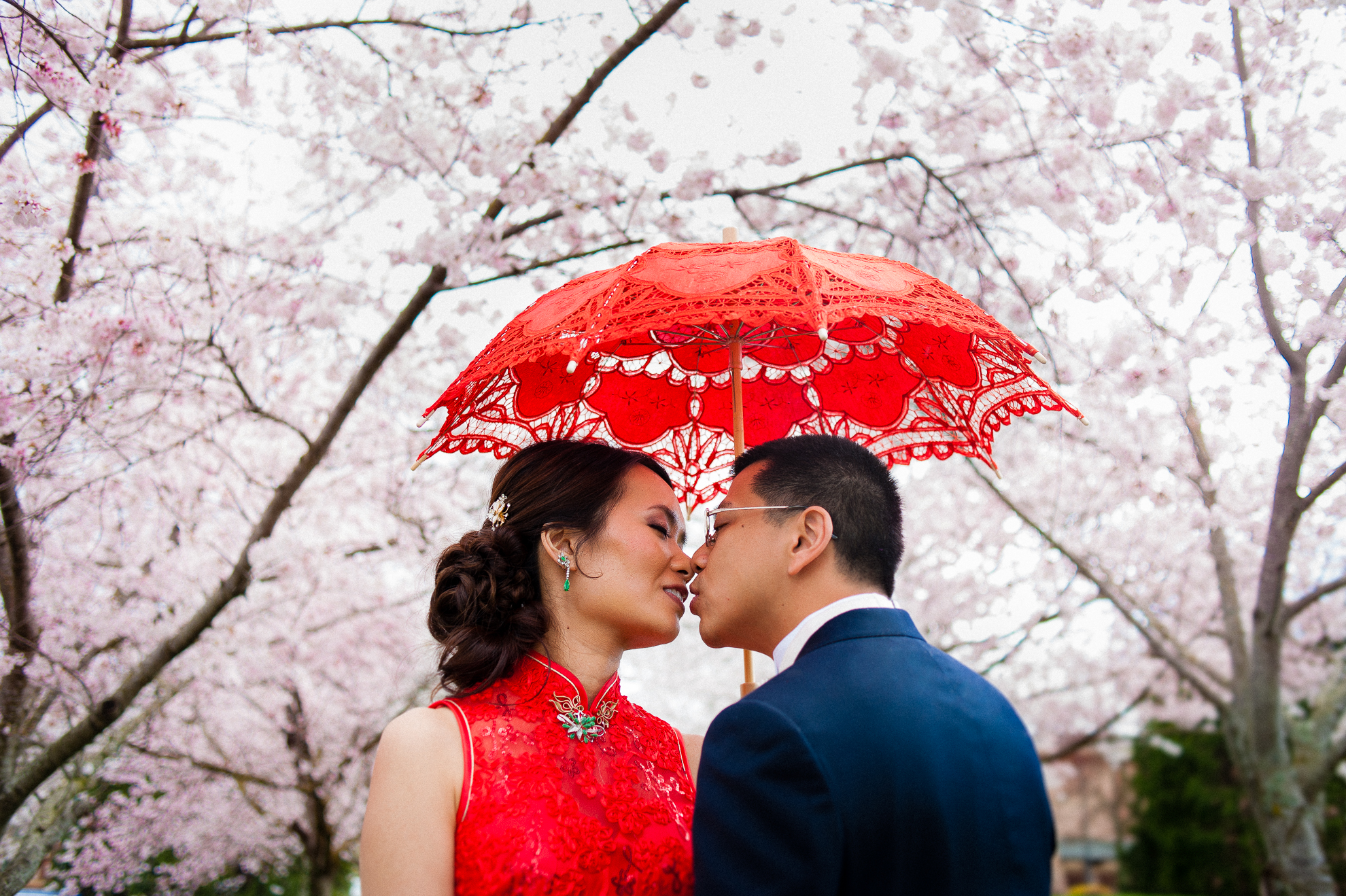 I have been looking forward to Hei Man and Herbert's wedding at MeadowView Resort in Tennessee for a long while now! You see, one of my favorite parts of traveling is getting the opportunity to experience other cultures and traditions – When Hei Man and Herbert filled me in on their plans for their wedding day I was thrilled to hear that they were planning to honor their culture and do a tradition Chinese tea ceremony.
In true Chinese tradition, the first ceremony commenced and Herbert had to do whatever the bridesmaids requested of him in order to see his bride. After donning hula skirts and lei's Herbert (or maybe I should say Herbert's feet) braved a bucket of ice water, wrote a poem of love (in Chinese) and then proceeded to read said poem a loud to family and friends in attendance… All before being allowed to see his beautiful bride! Herbert gladly completed every single challenge the ladies threw at him and all to see his bride. Hei Man wore a beautiful red traditional Chinese dress as they served both her and Stephen's parents tea to honor them for everything they have done to raise them.
A special thanks to Gabrielle from Gabrielle Von Heyking Photography for shooting with me this weekend!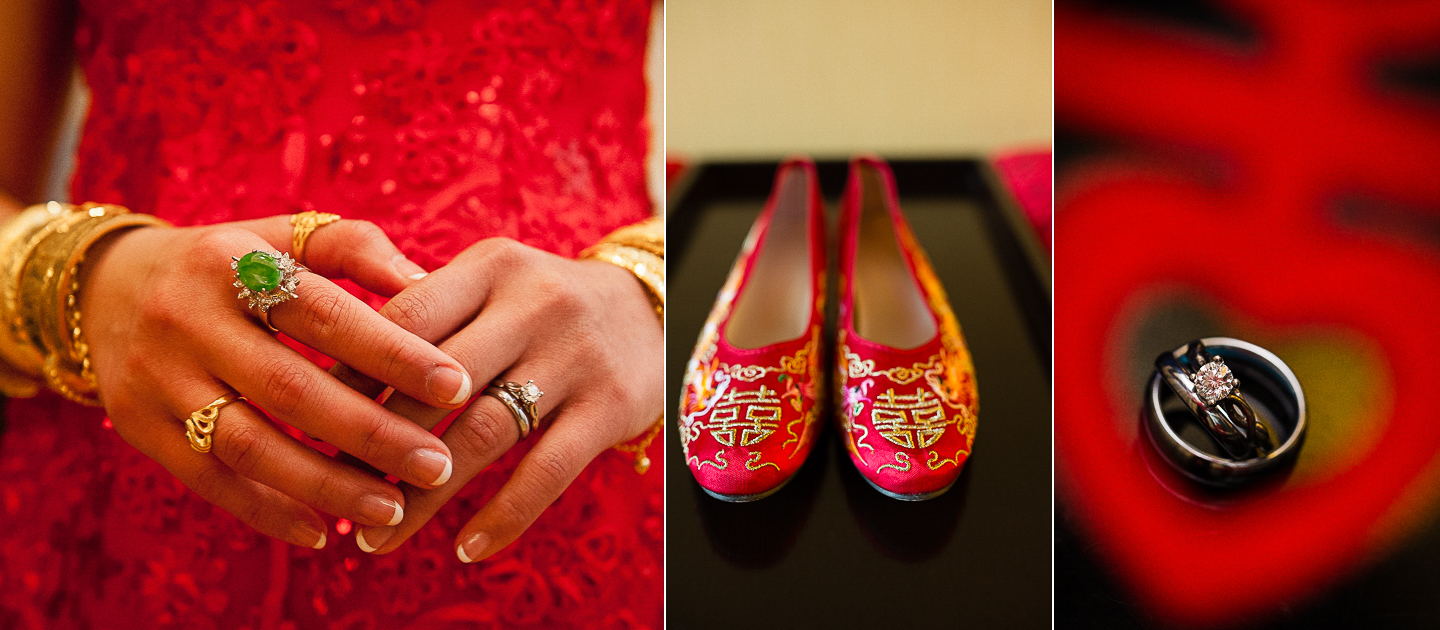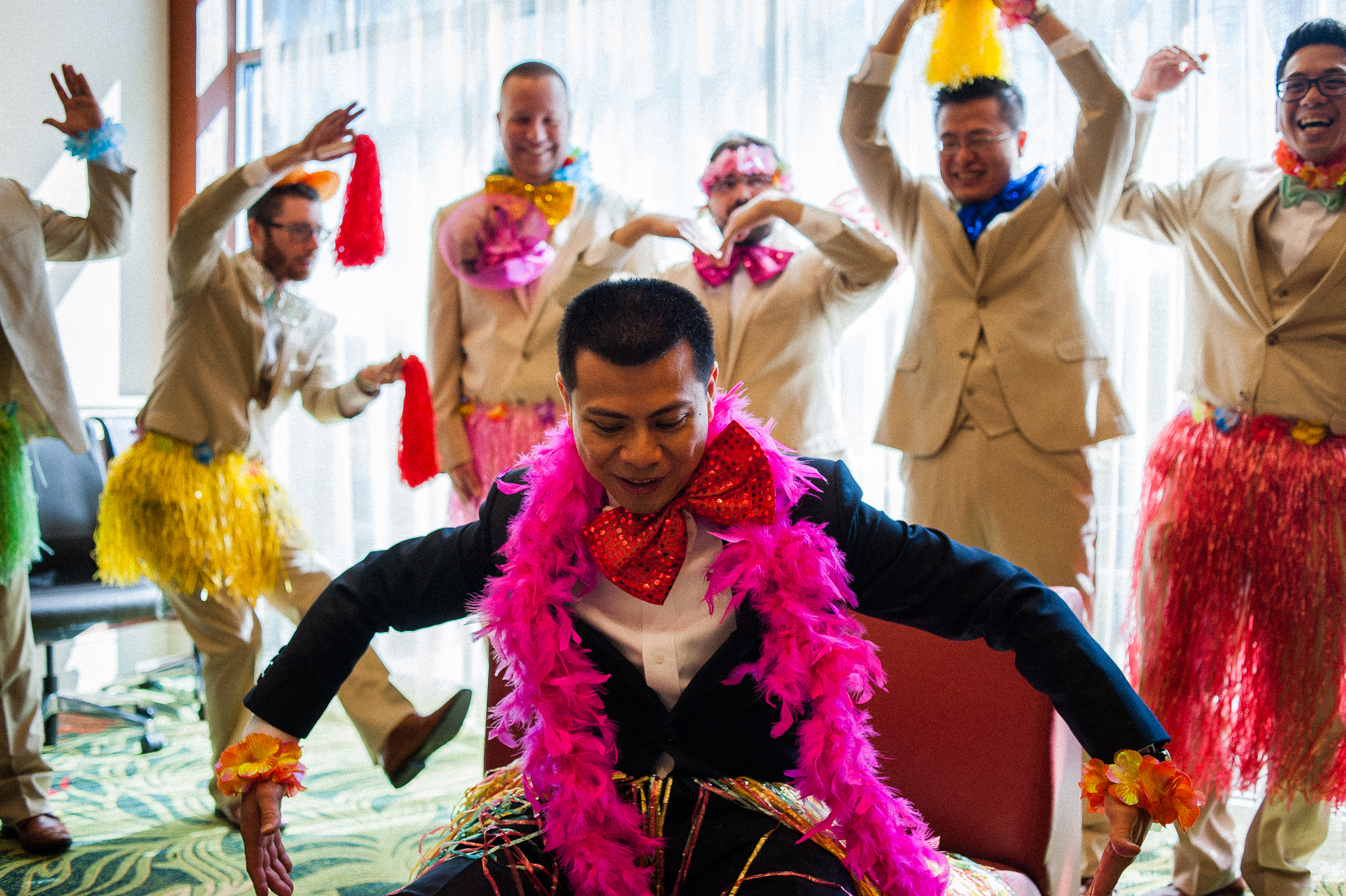 A little peak at effort Hebert made to see his beautiful bride during the Chinese Tea Ceremony games.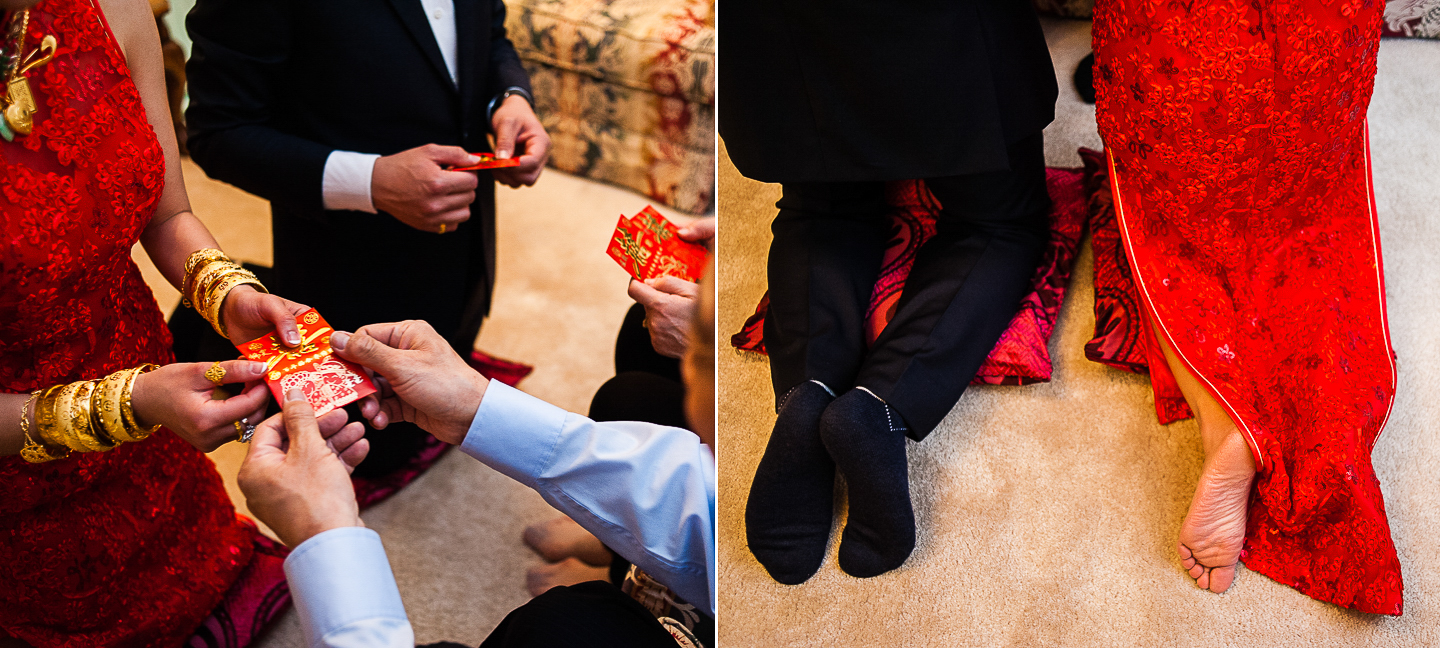 Hei Man and Herbert first served tea to Hei Man's elders before heading to Herbert's parents house to serve tea to his.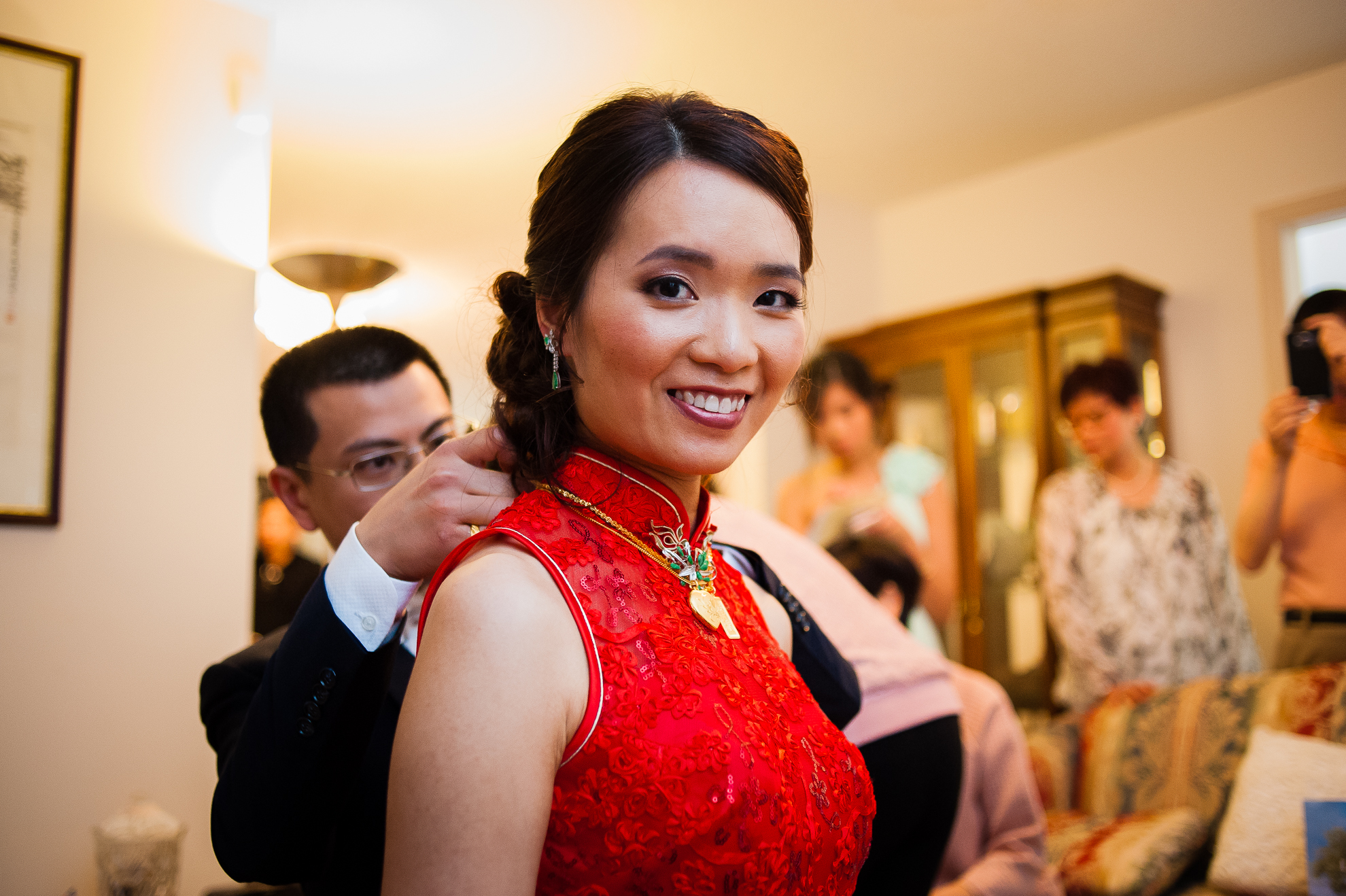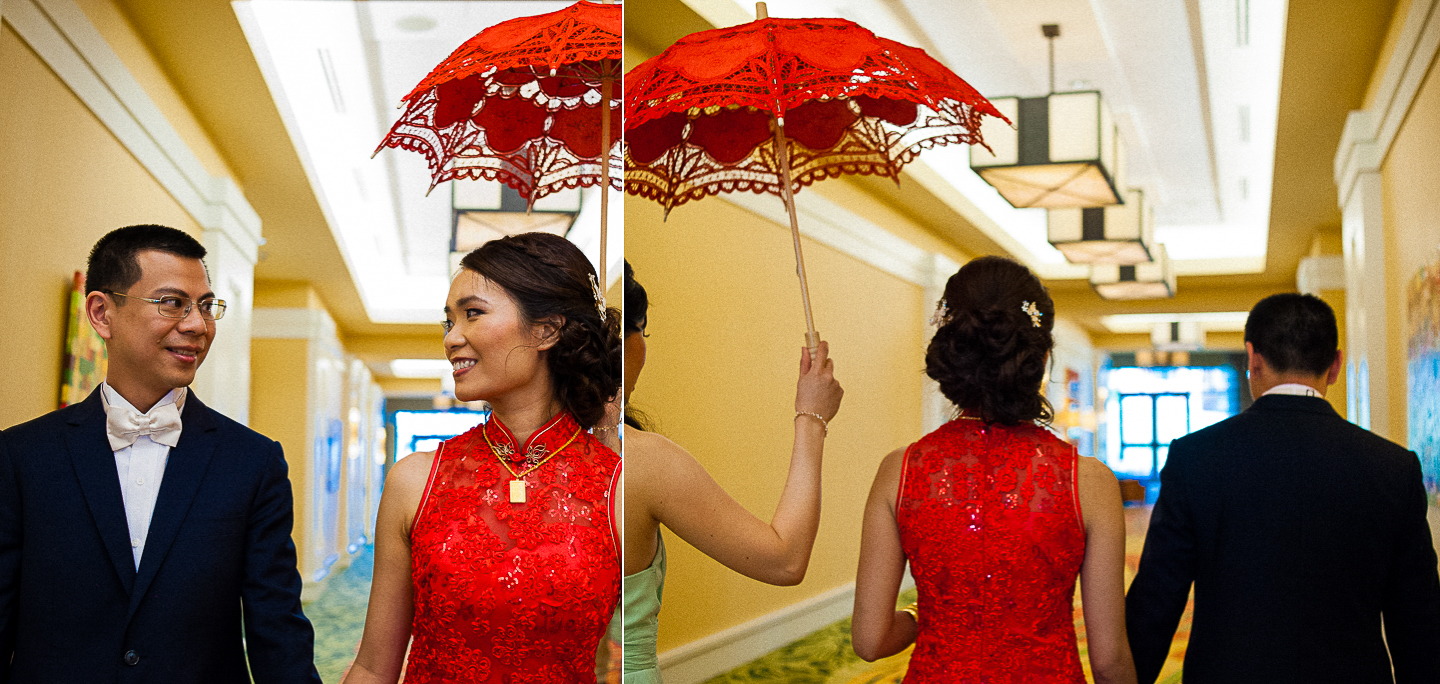 After the Chinese Tea Ceremony the rain had stopped and we were able to sneak Hei Man and Herbert out for some portraits under these beautiful cherry trees!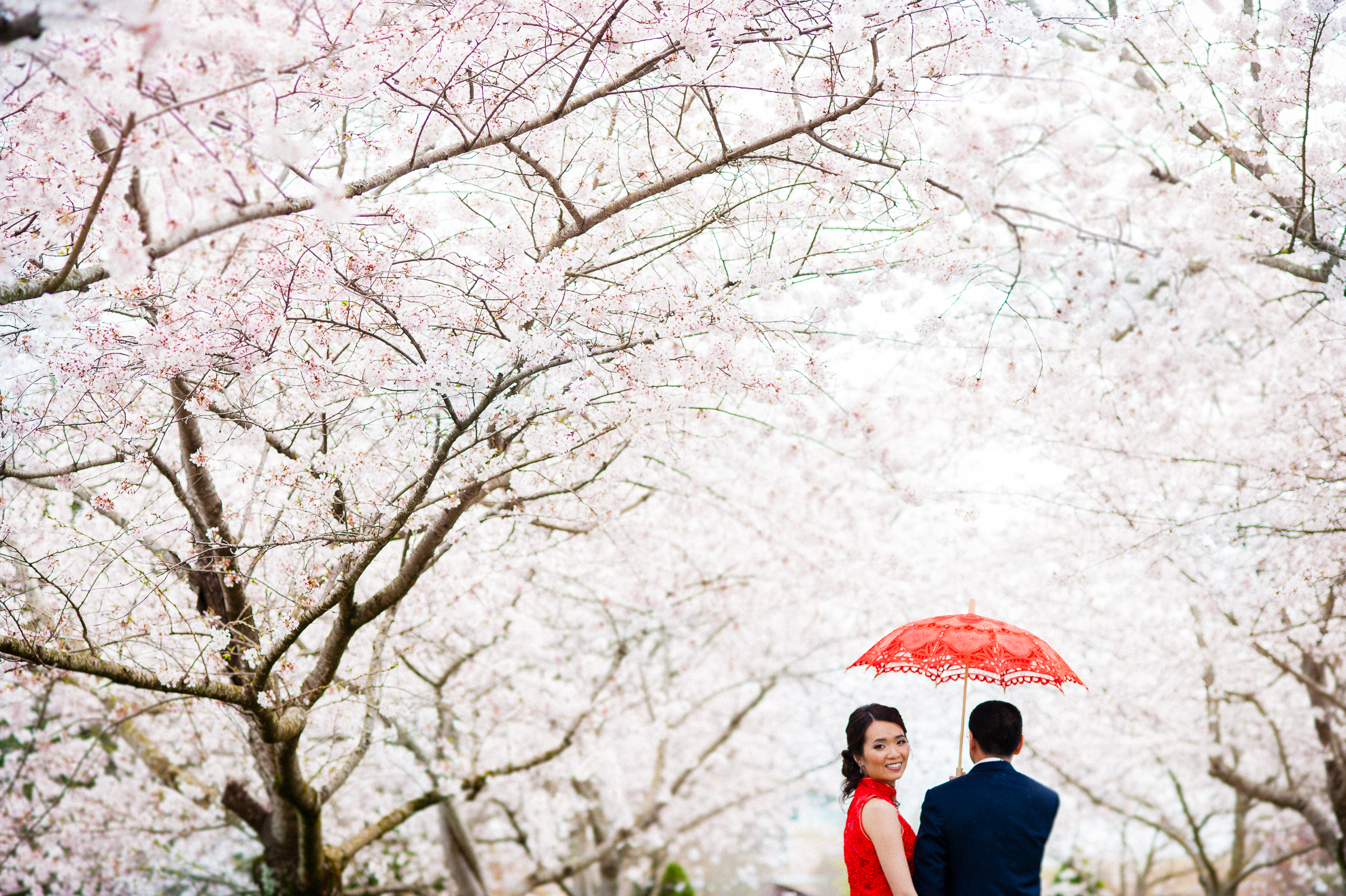 The cherry trees at MeadowView Resort made a perfect backdrop against Hei Man's traditional red Chinese dress!!!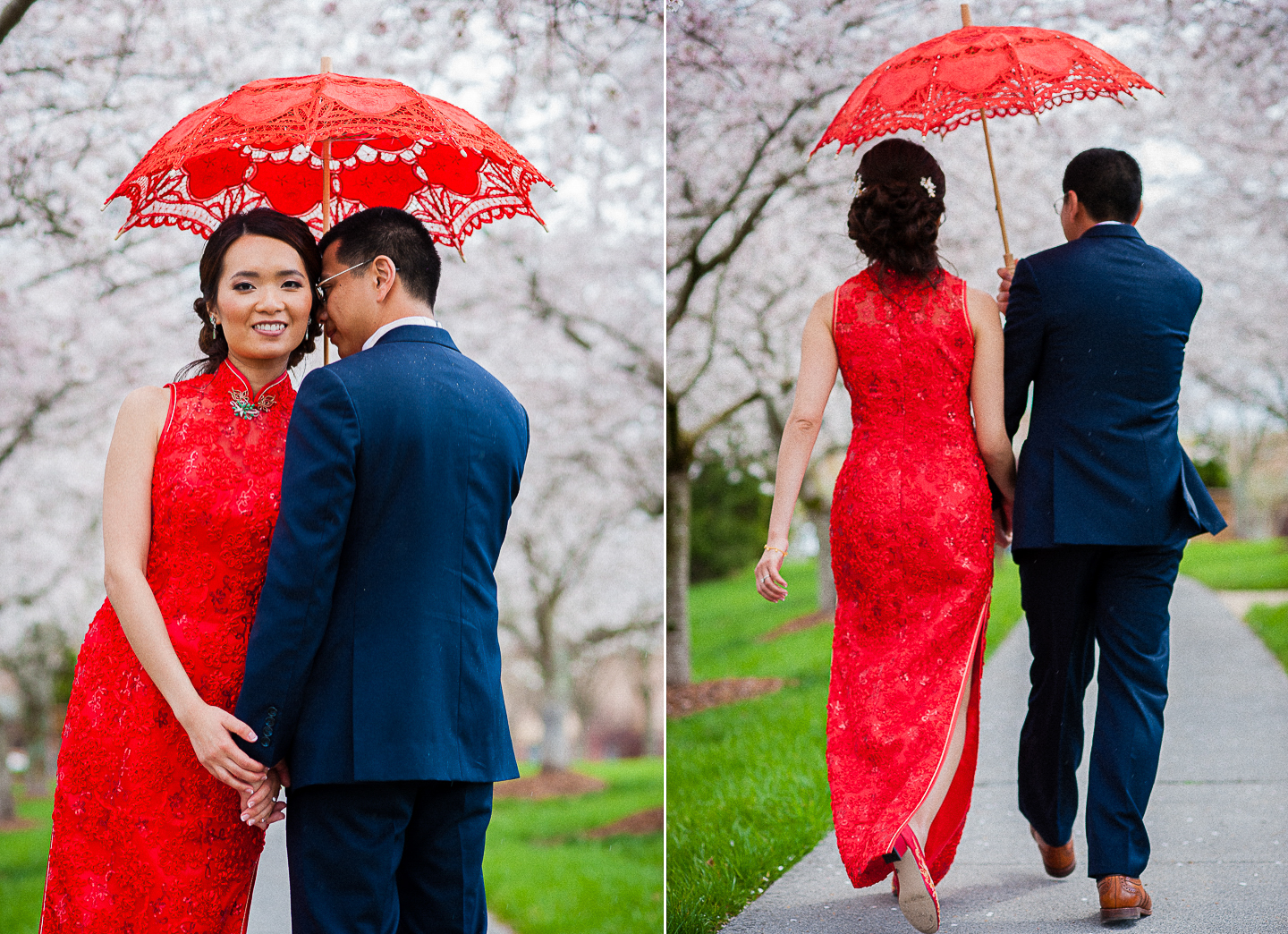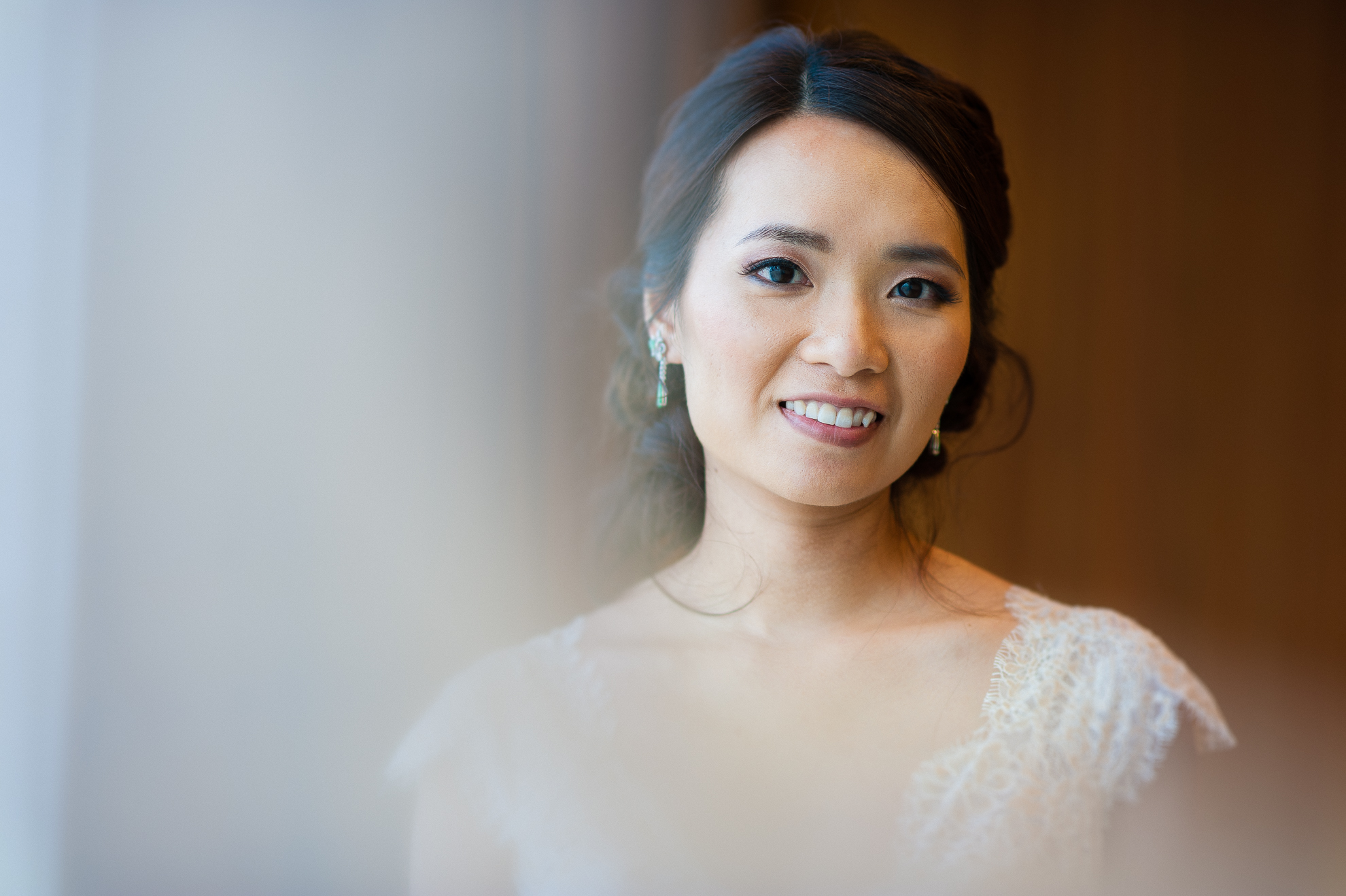 I wasn't sure anything could top Hei Man's beautiful red dress but when she donned her wedding gown… Wow. What a stunning bride!!!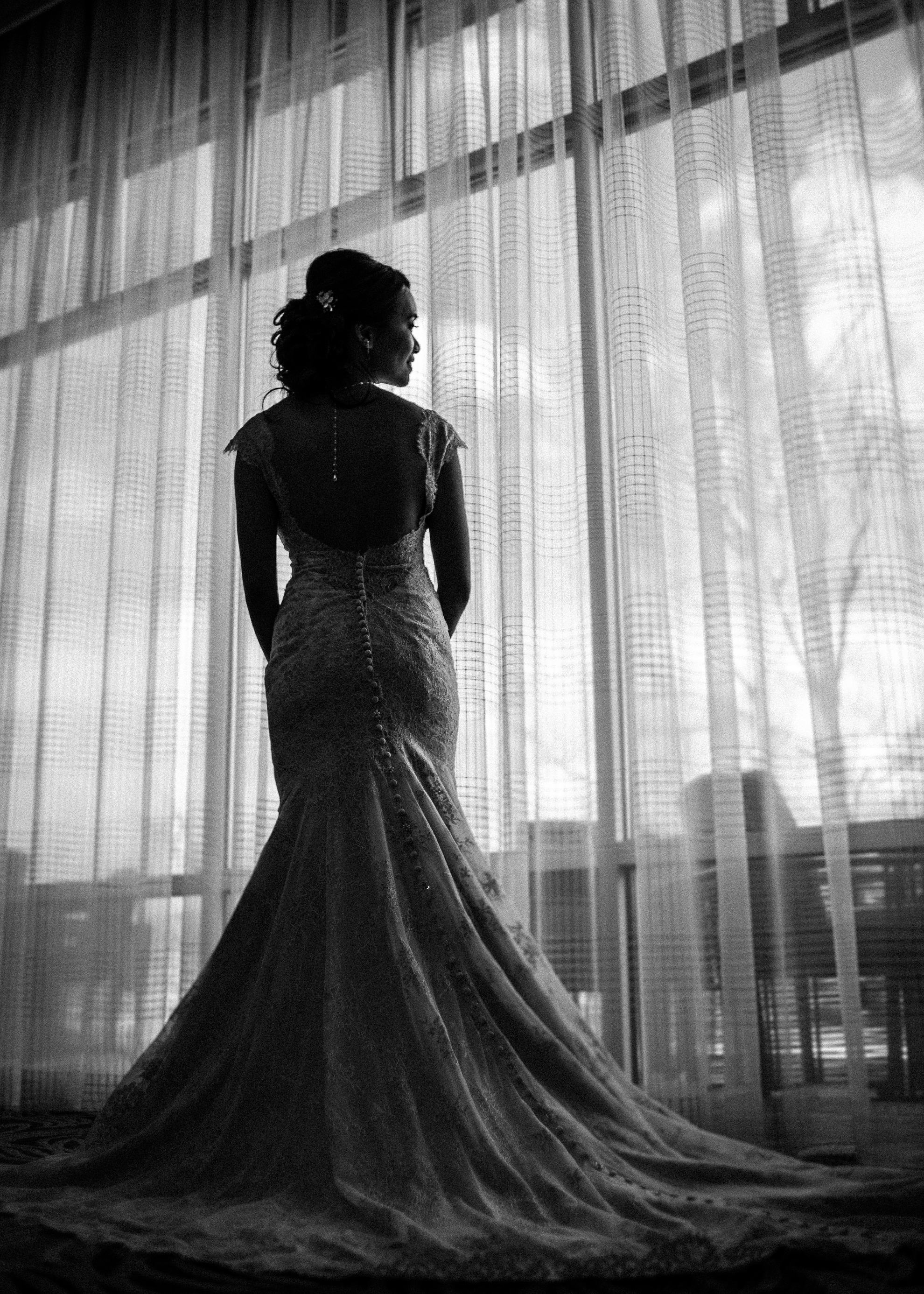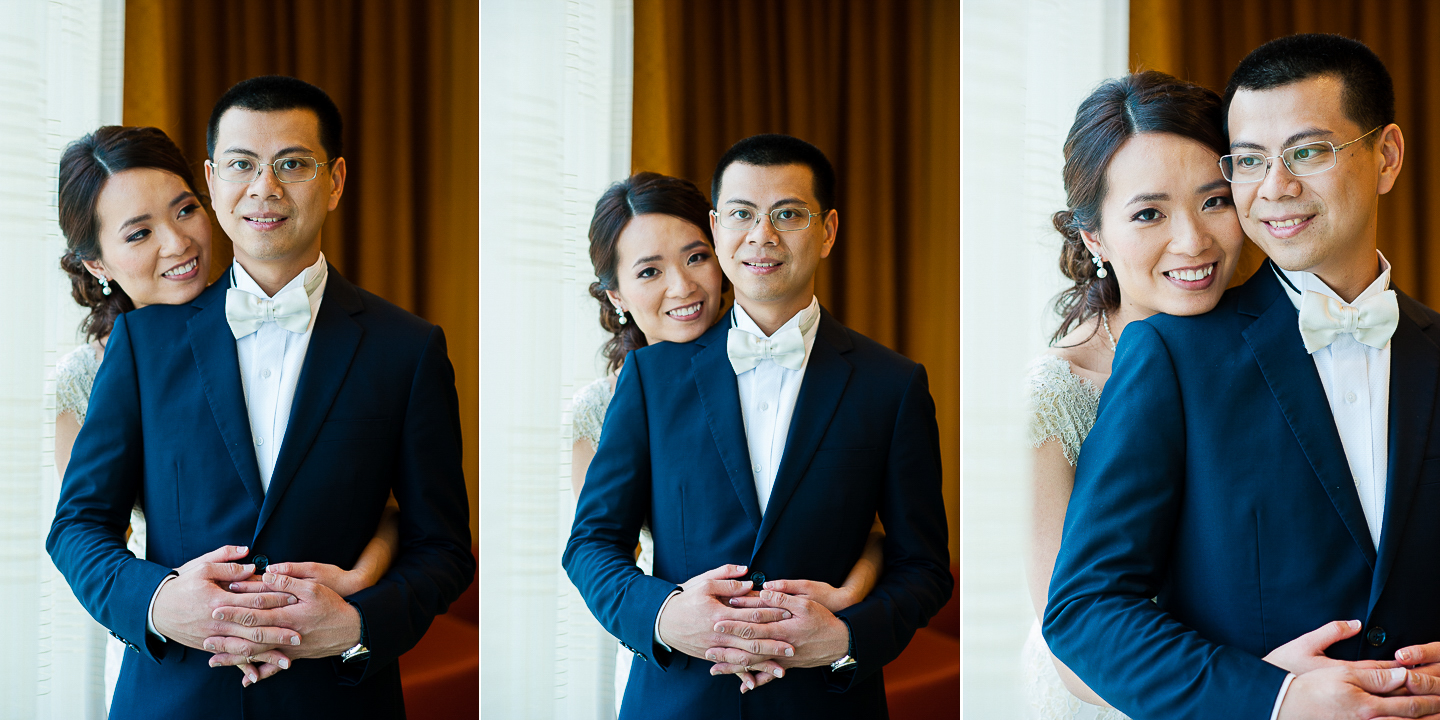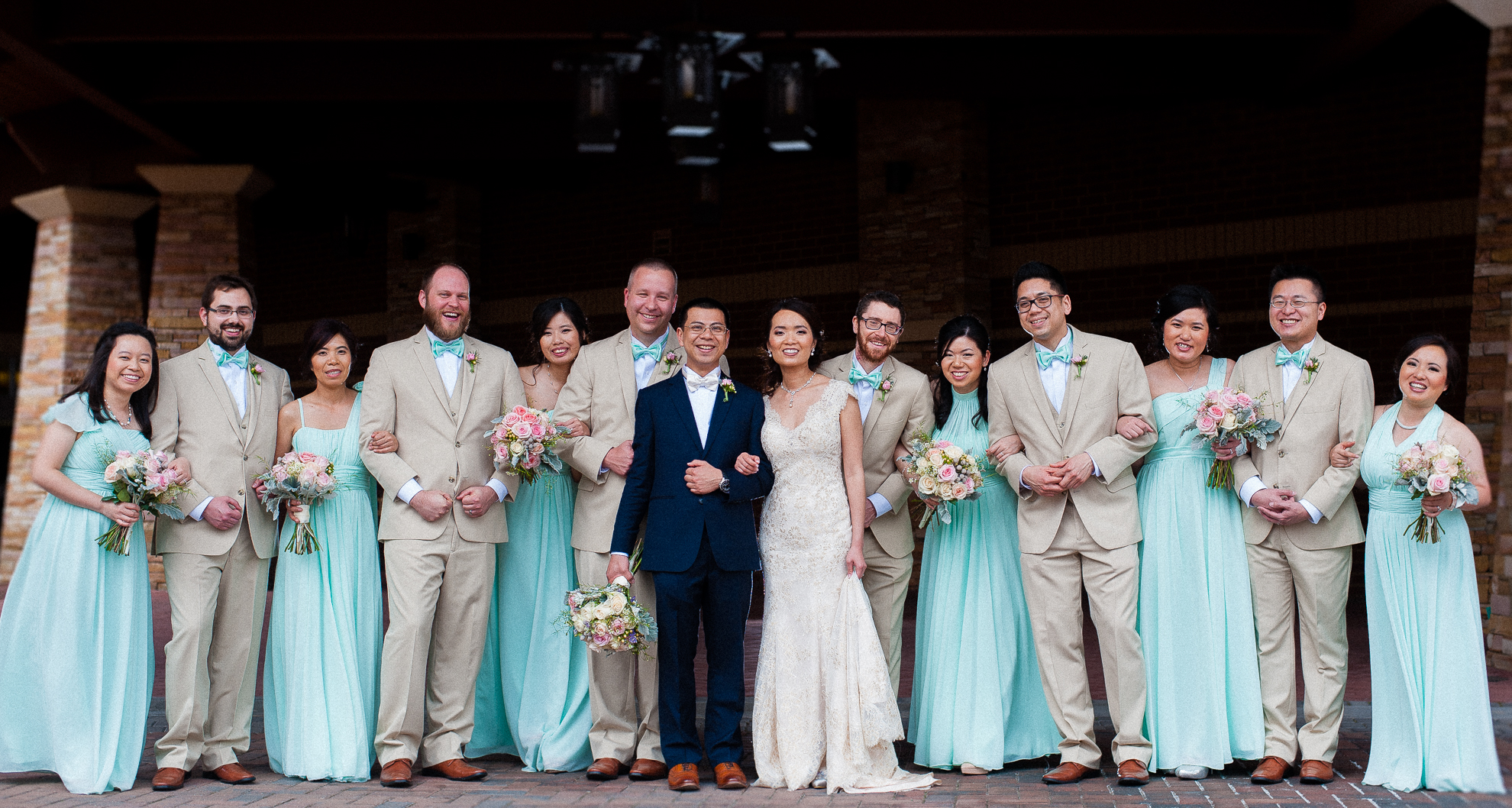 That's a good looking wedding crew!!!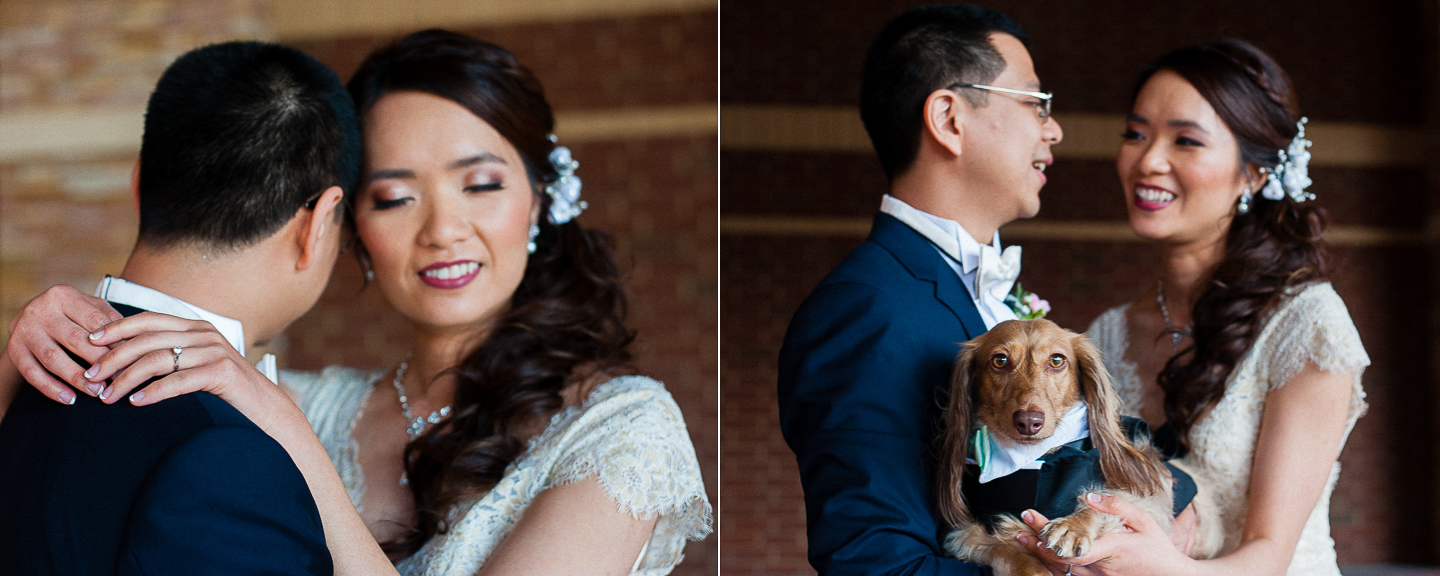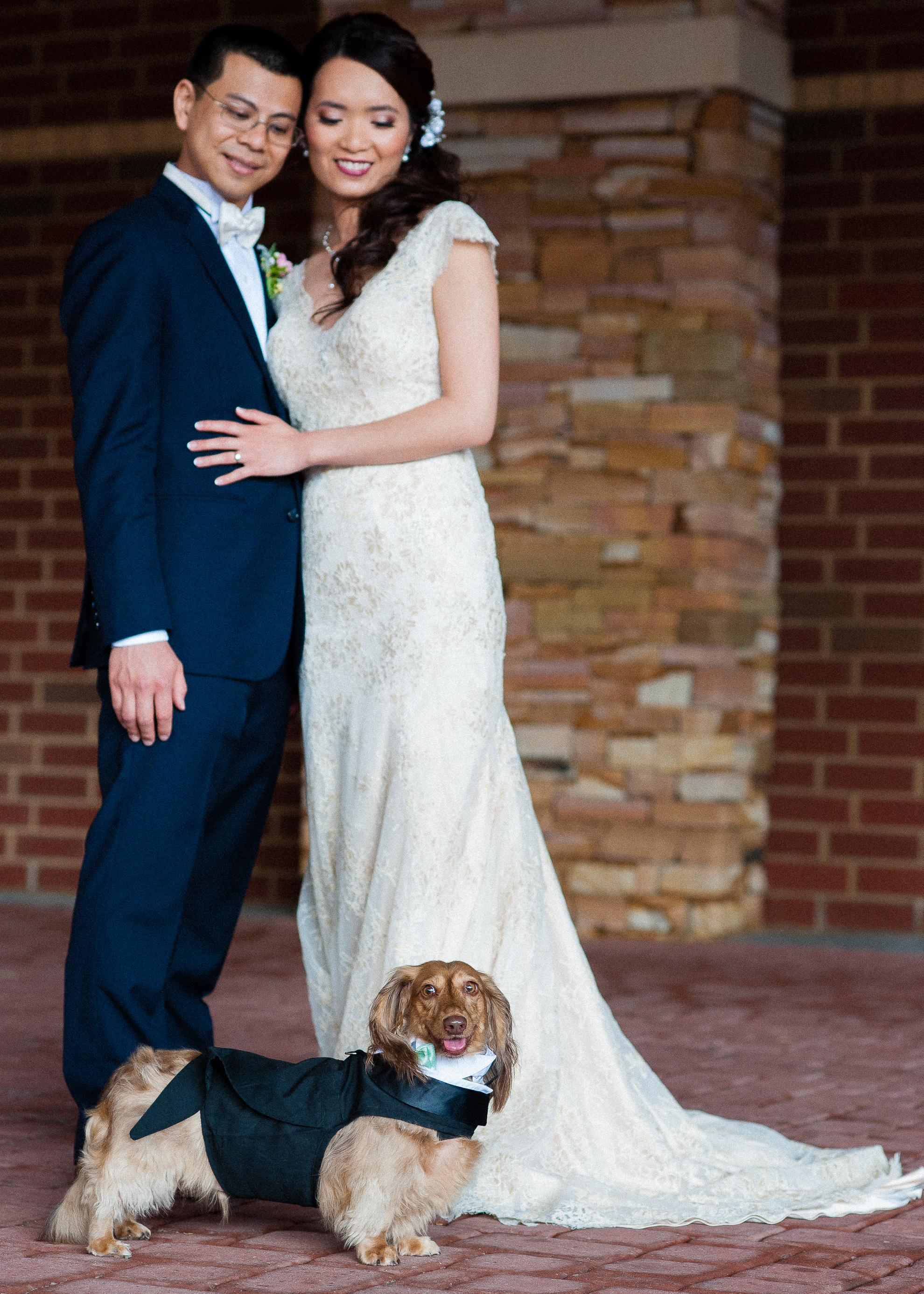 Ohhh Frankie… The pint sized ring bearer!!! How cute is this little Dachshund?!!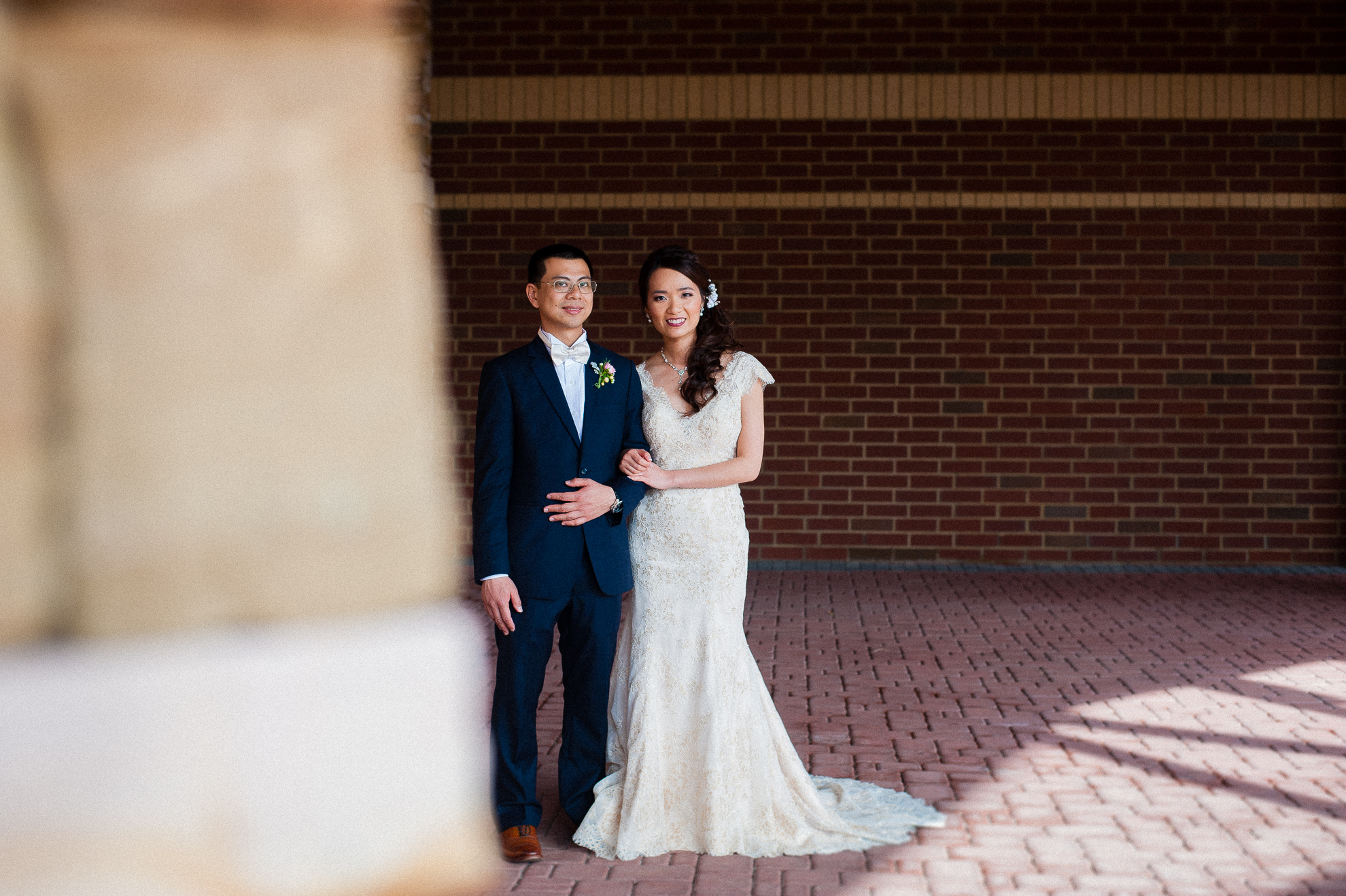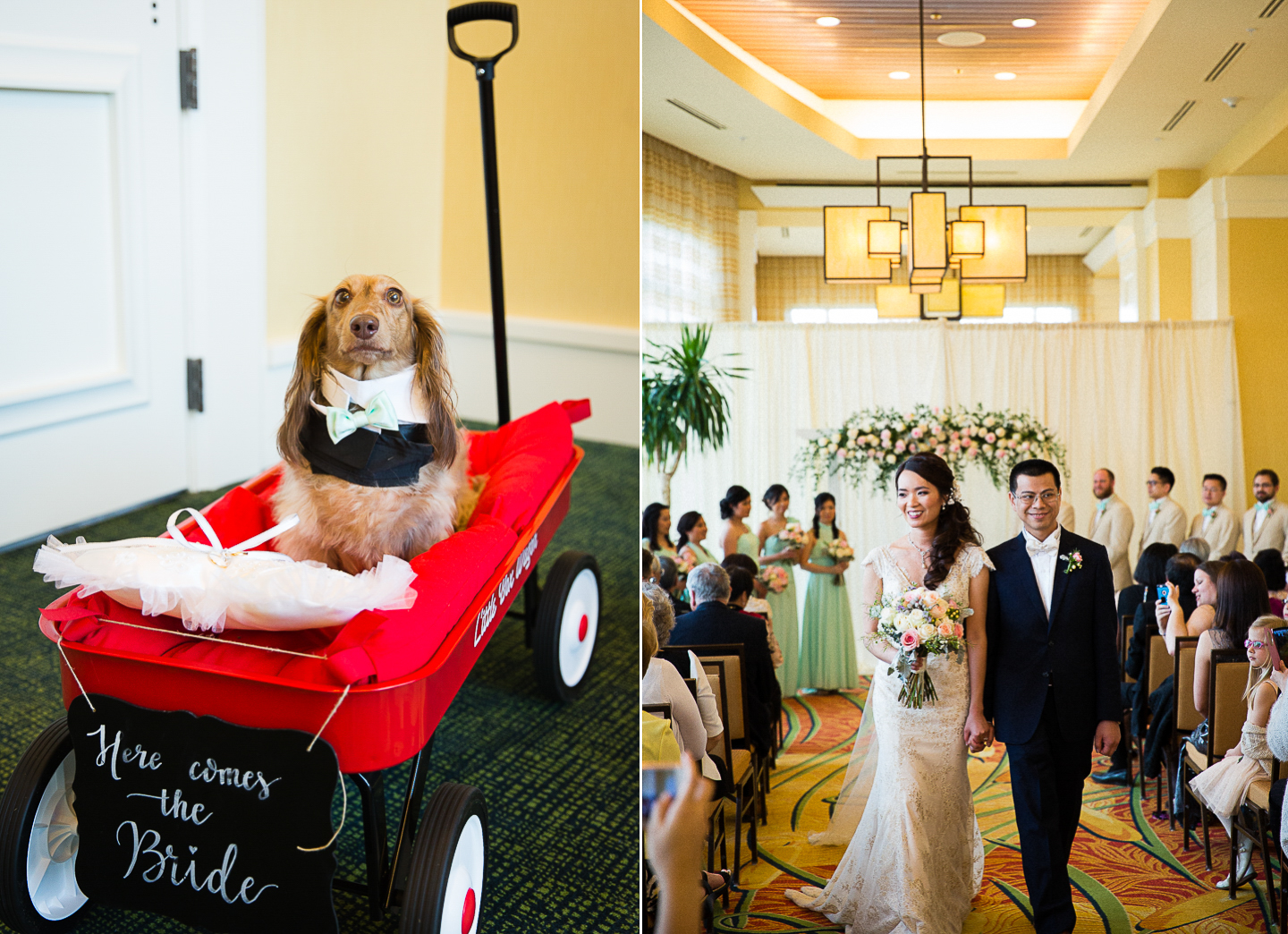 I mean really…. A pup wearing a tux in a red wagon… I die!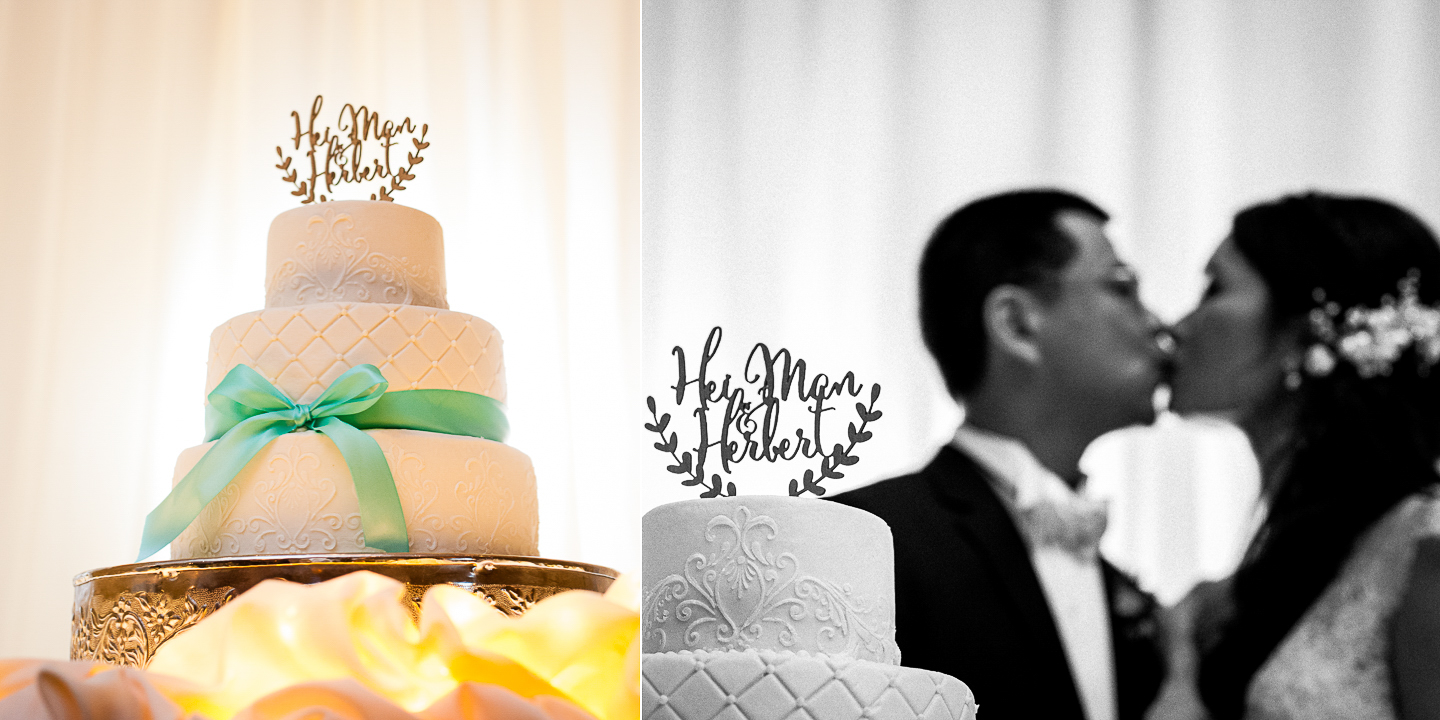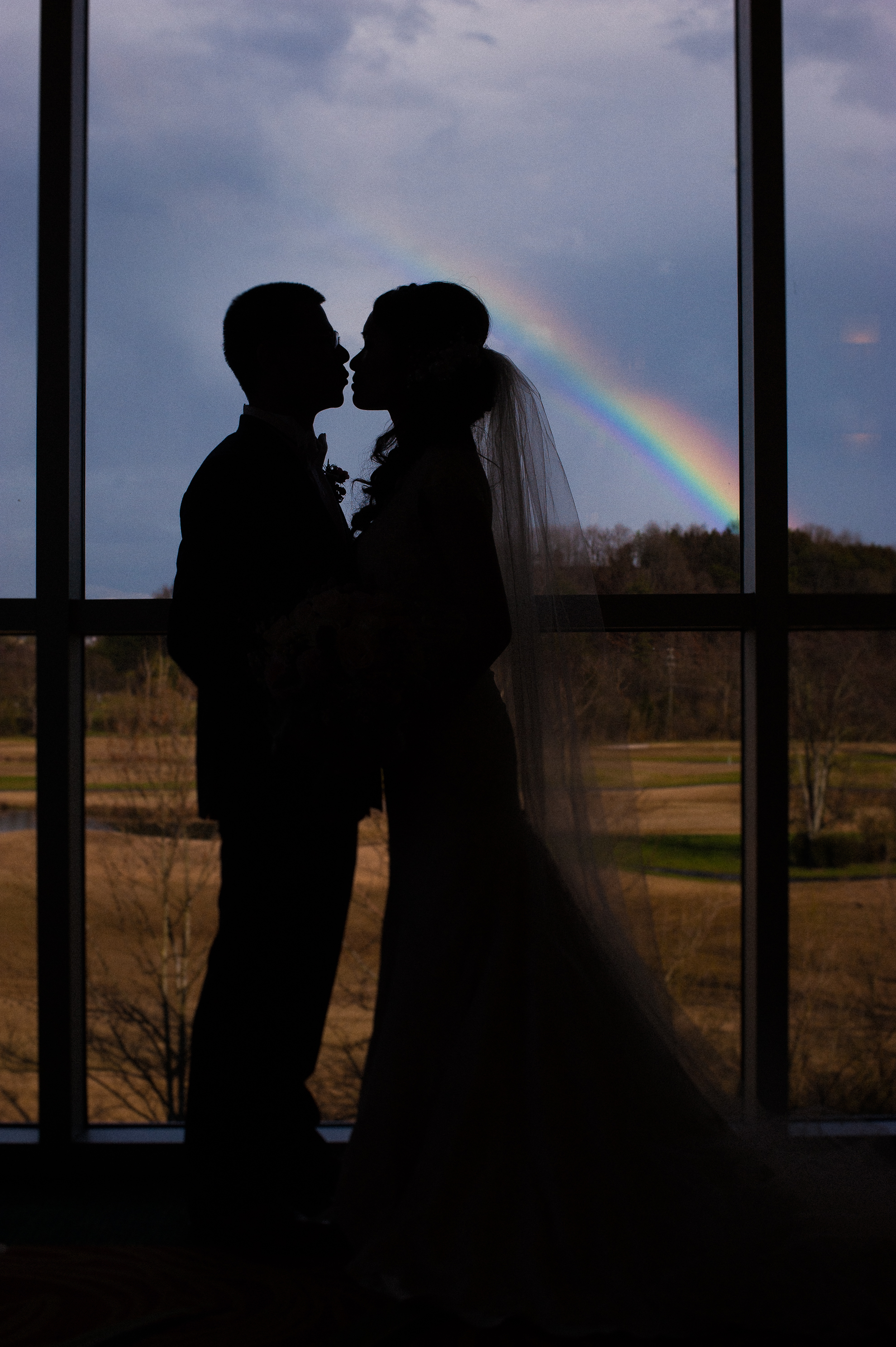 Right after the wedding ceremony a beautiful rainbow came out… I think this is only a sign of the good luck to come for this beautiful couple!
AMW Studios is an Asheville wedding photography studio run by Ariel and Matt – We are located in the Foothills of the Blue Ridge Mountains and available for destination wedding photography worldwide… We specialize in creating modern + dynamic imagery for adventurous couples. Getting married or know someone getting married? We are now booking weddings, adventure engagement sessions & lifestyle portraits for 2017 and 2018! Drop us a line – info@amwstudios.com – let's chat! We can't wait to tell your story…