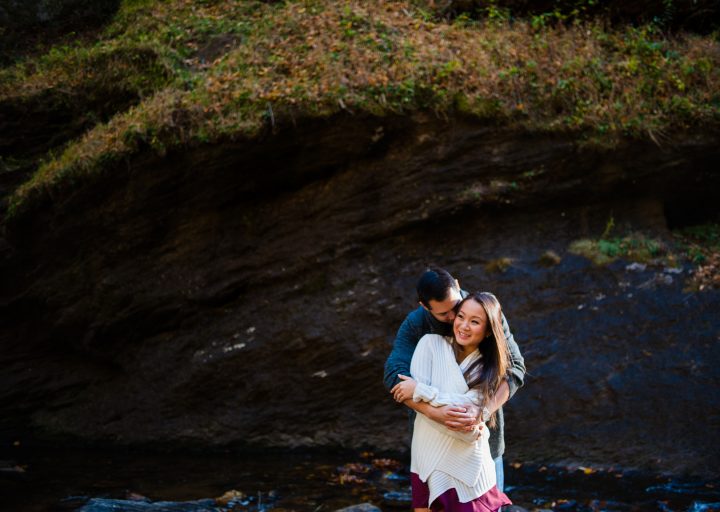 Today's Adventure Monday post kind of kills two birds with one stone ( I don't think wedding blogs are supposed to talk about killing birds but we are not your normal wedding blog, so forgive me). I get to share one of my favorite engagement sessions to date and also give you guys a little taste of adventure which is what Mondays are all about here on the AMW Studios blog. When Janet reached out to me about photographing their Asheville engagement session I was very excited to hear that they were up to adventuring off the beaten path.
These two made the trip over from Raleigh one weekend in October and I took them out to beautiful (popular) Looking Glass Falls in Pisgah National Forest. We spent some time exploring the falls and trying to find angles that didn't feature the swarm of tourists that the mountains of western North Carolina attract during the fall months! Janet and Bryan were even game to get their feet wet for the sake of a good photo (or a few good photos). I am so excited to share this adventurous engagement session with you today!!! A huge congratulations to Janet and Bryan – Thanks so much for having me document this exciting time in your lives!!!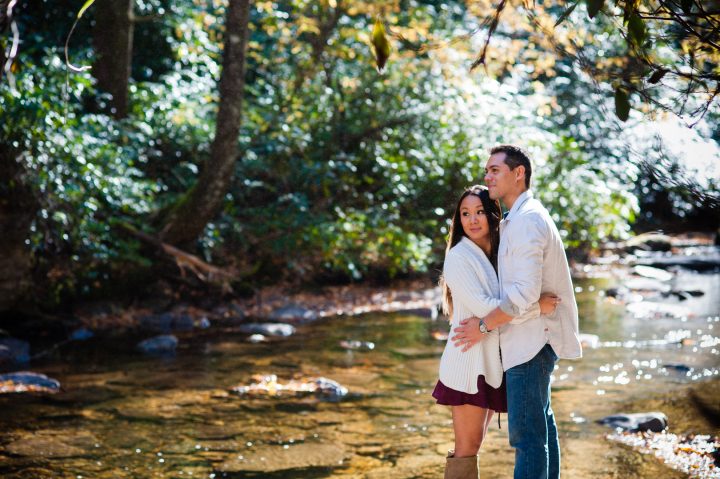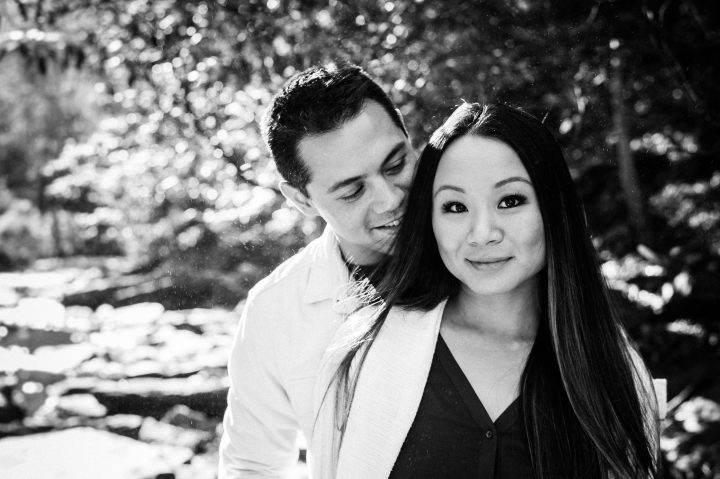 Isn't Janet gorgeous?! She will be a beautiful bride!!!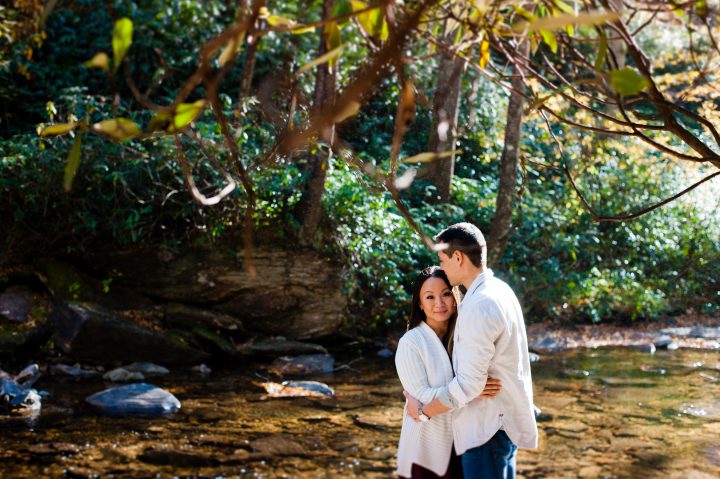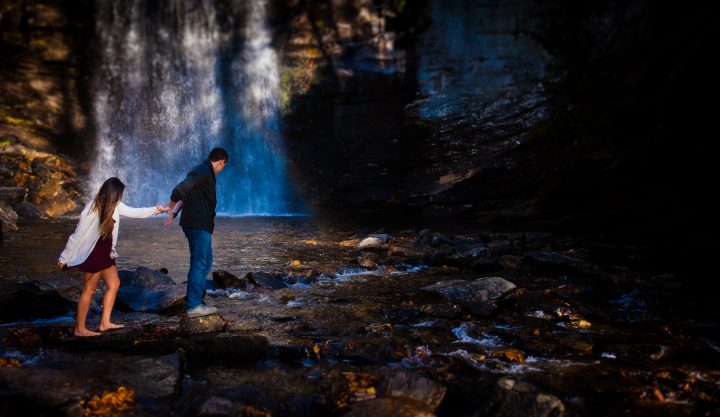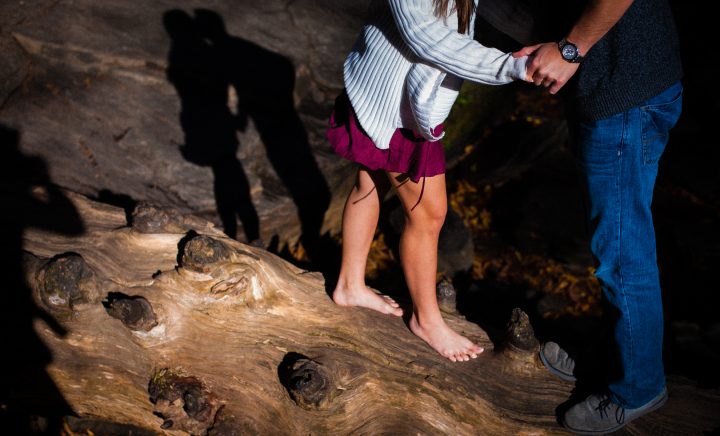 Look at these two balancing on a log above the stream like rock stars…..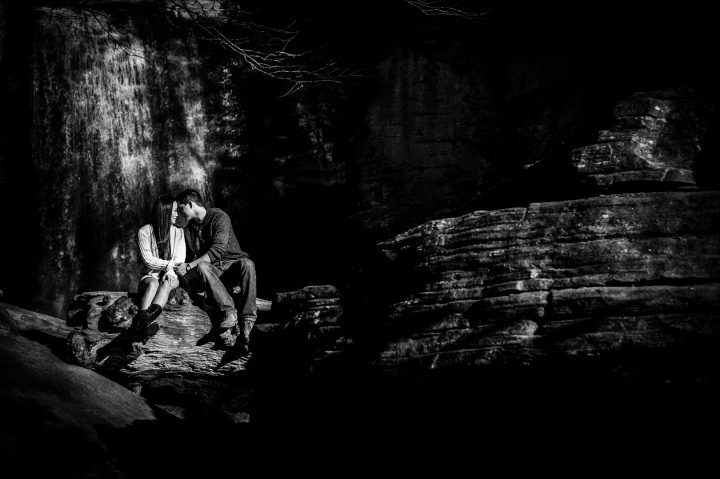 I do love the contrasting light…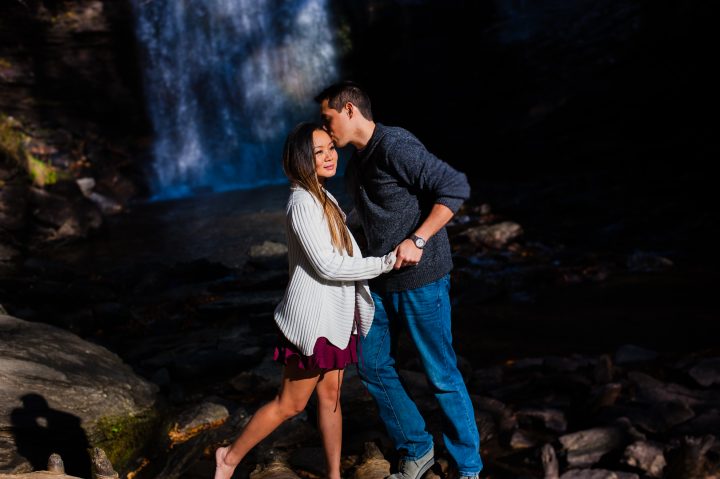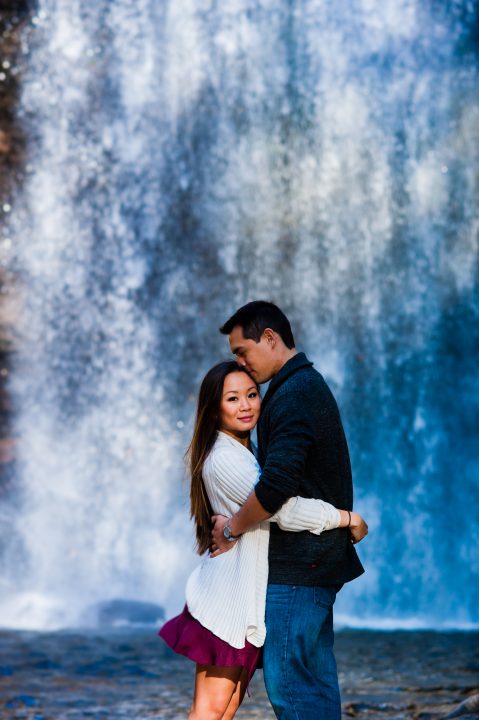 Looking Glass Falls makes a beautiful backdrop in these portraits.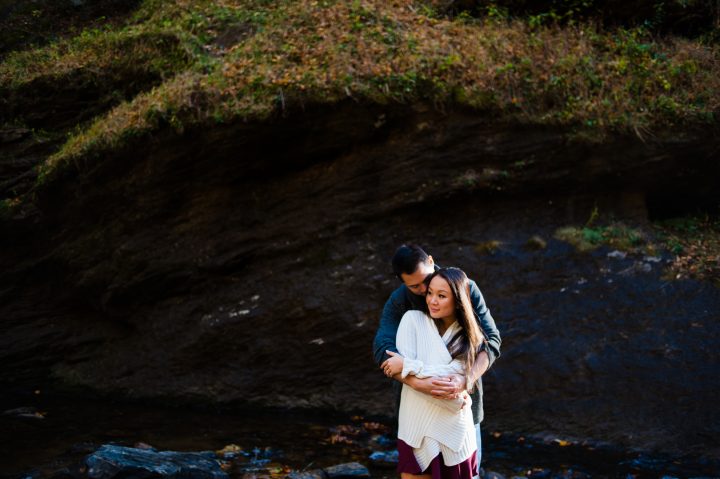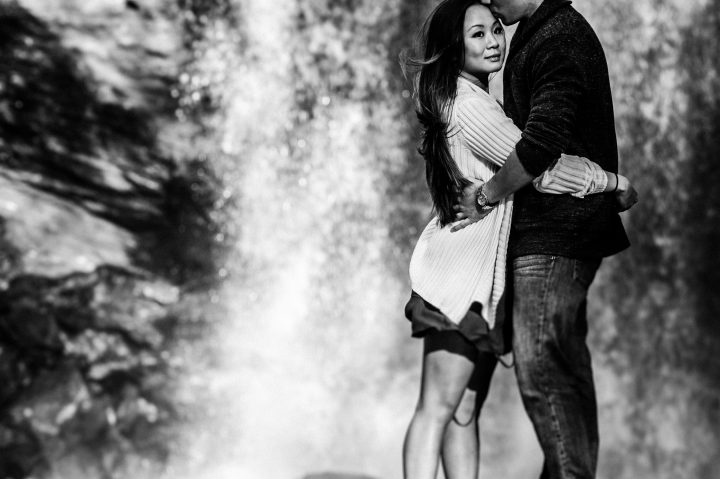 Playing with some different cropping in the image above….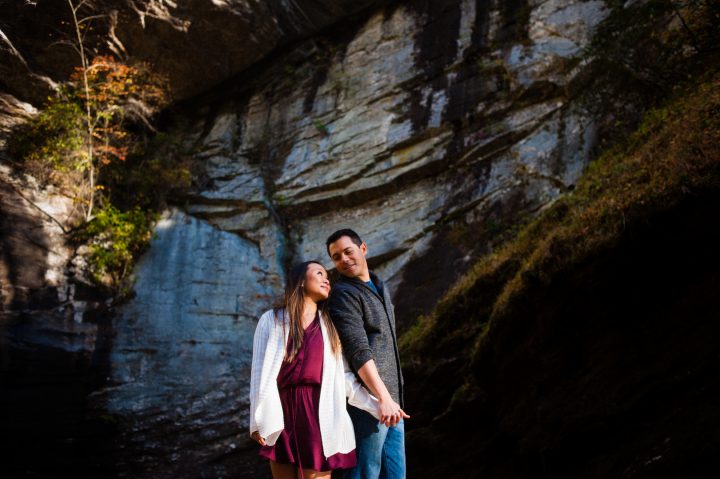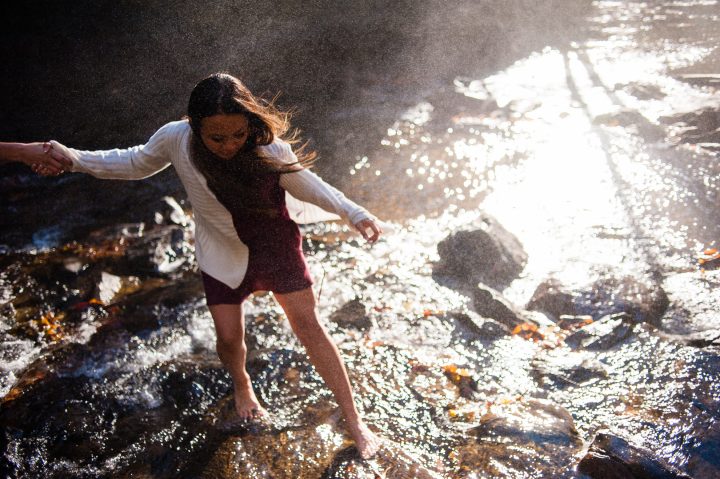 These two happily ventured barefoot into the water on this chilly October day… #bestclientsever!!!!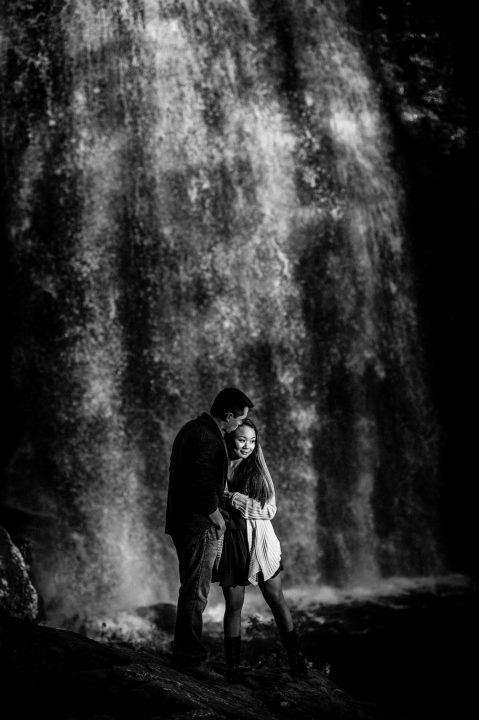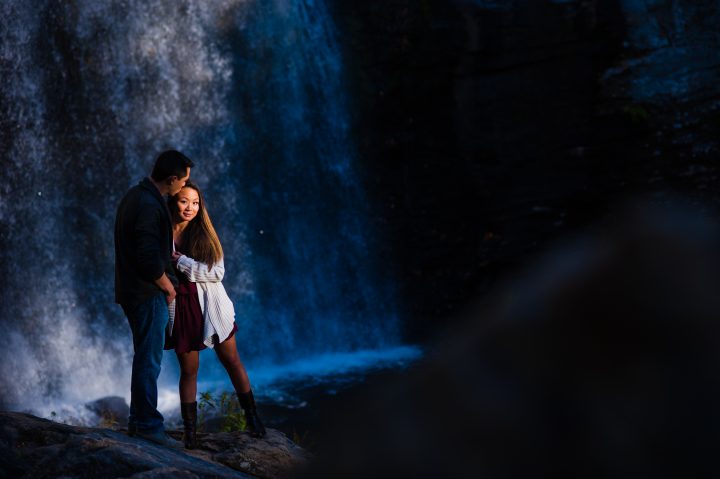 The light was perfectly hitting Janet and Bryan as they willingly hung out at the edge of the cliffs by the waterfall… I mean – how gorgeous is Janet! And Bryan, well… you're a handsome dude!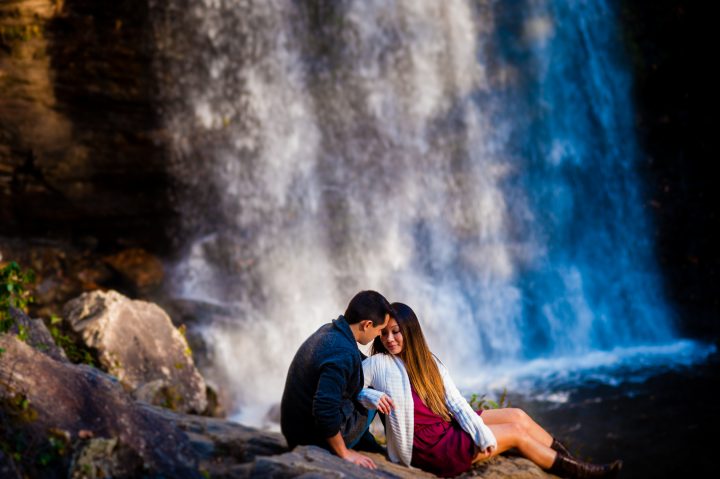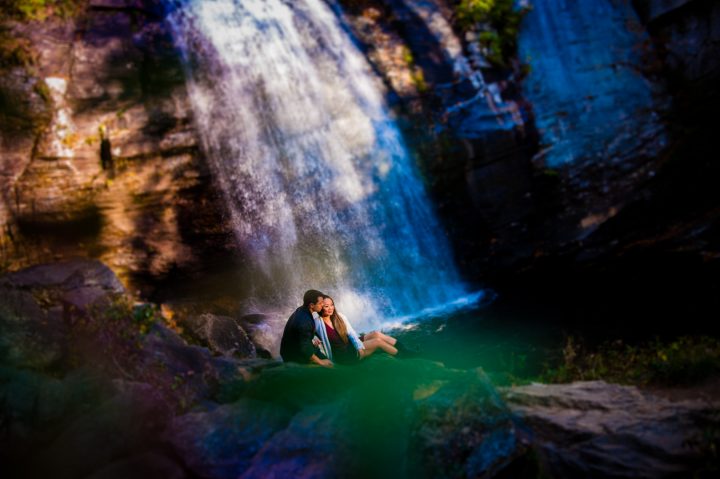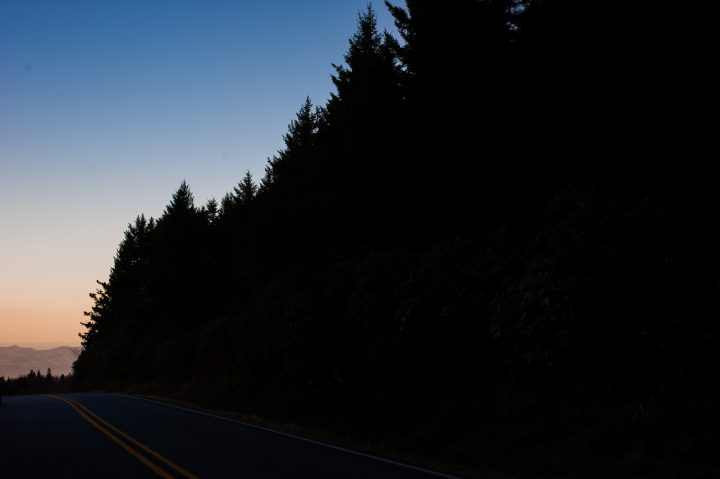 The sun was quickly setting as we made our way up to the first rocky crags at Black Balsam!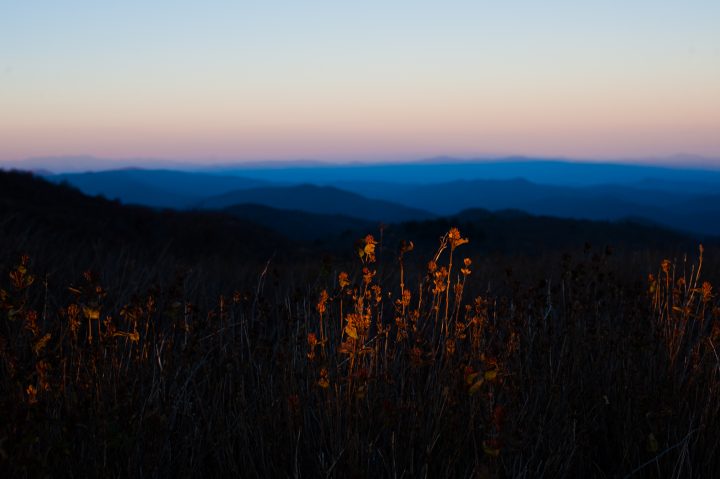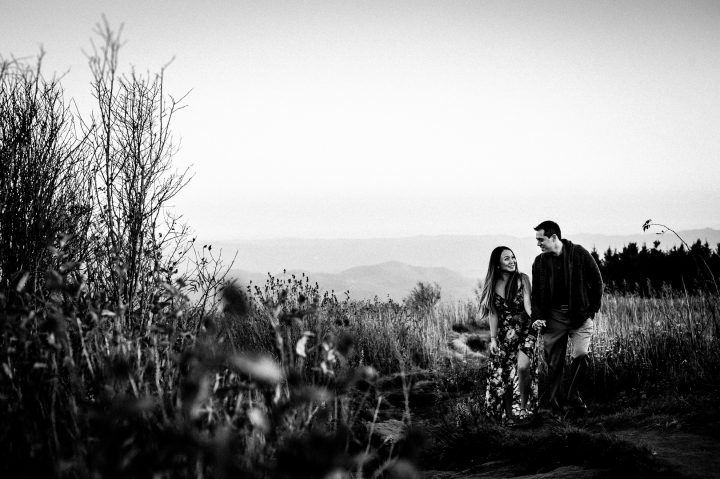 To say it was warm outside as we ventured up the mountain would be a terrible lie… It was cold!!!! Yet, Janet (and Bryan, too – but he had a sweater) happily smiled as they made their way up to catch the last rays of sunlight!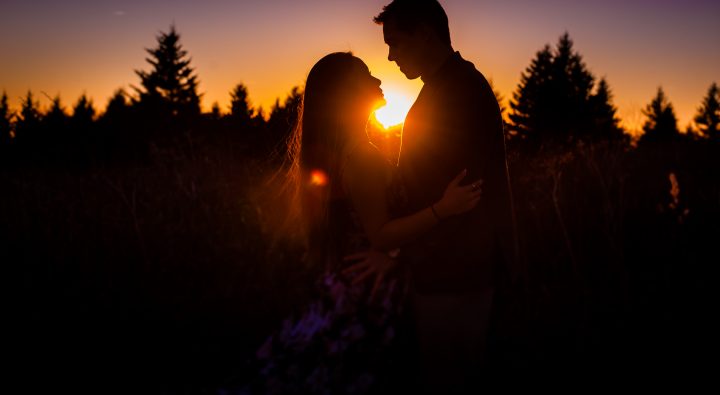 I kind of adore this image of Janet and Bryan… It appears they are standing on top of the world!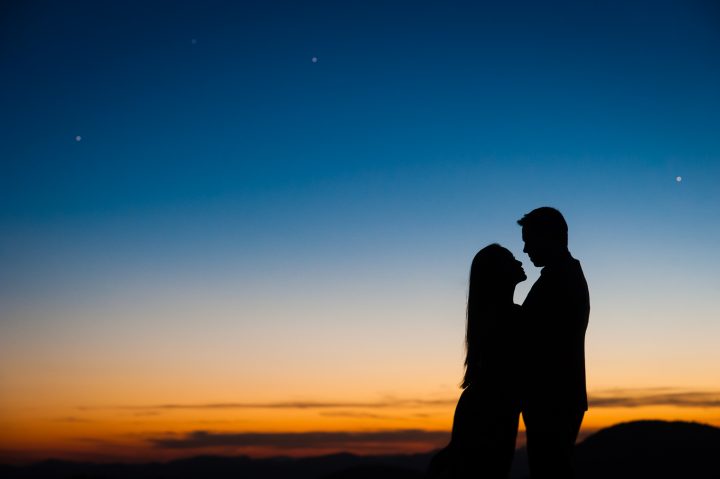 The stars were coming out as we wrapped up our session on top of Black Balsam!
AMW Studios – an Asheville wedding photography studio run by Ariel and Matt – We are located in the Foothills of the Blue Ridge Mountains and available for destination wedding photography worldwide… We specialize in creating modern + dynamic imagery for adventurous couples. Getting married or know someone getting married? We are now booking weddings, adventure engagement sessions & lifestyle portraits for 2017 and 2018! Drop us a line – info@amwstudios.com – let's chat! We can't wait to tell your story…