Another wedding season here in Asheville kicks off and I'm excited to share the last few weddings + engagement from our amazing 2016 season… I met up with Abby + Tripp (and their adorable greyhound Fleek) at Dupont State Forest for their december engagement session amongst the waterfalls. There was a little ice and I'd be lying if I said we were toasty warm, in fact by the end of the waterfall portion of their engagement session we were downright freezing!!! Fortunately we have a 30 minute car ride to warm up as we headed to Hendersonville's Jump Off Rock to catch a few sunset mountain engagement photos. I cannot wait to document their wedding this year just west of Asheville at a stunning winery in Sylva; The Vineyard at Betty's Creek!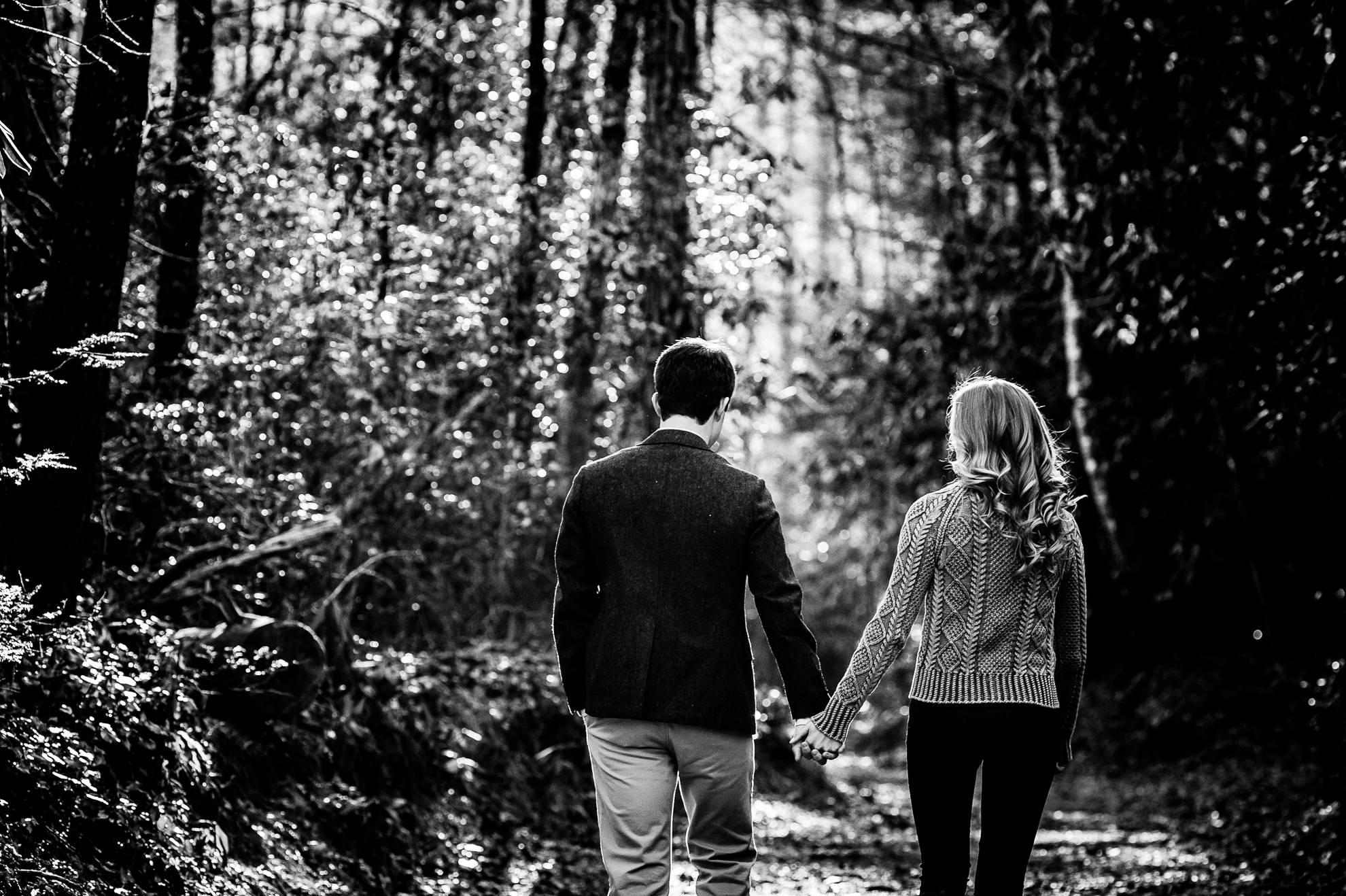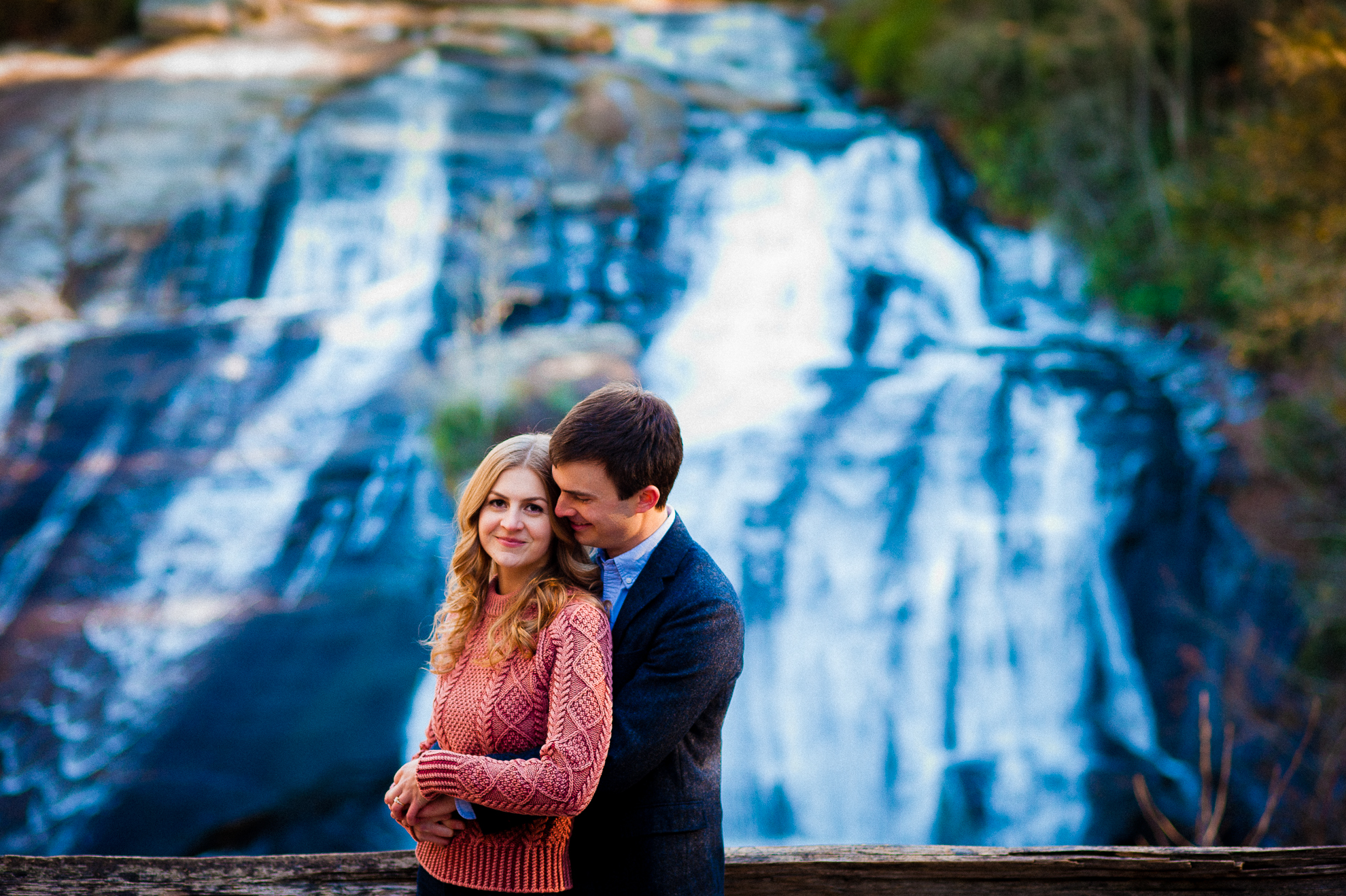 Triple Falls made the perfect back drop for this winter engagement session.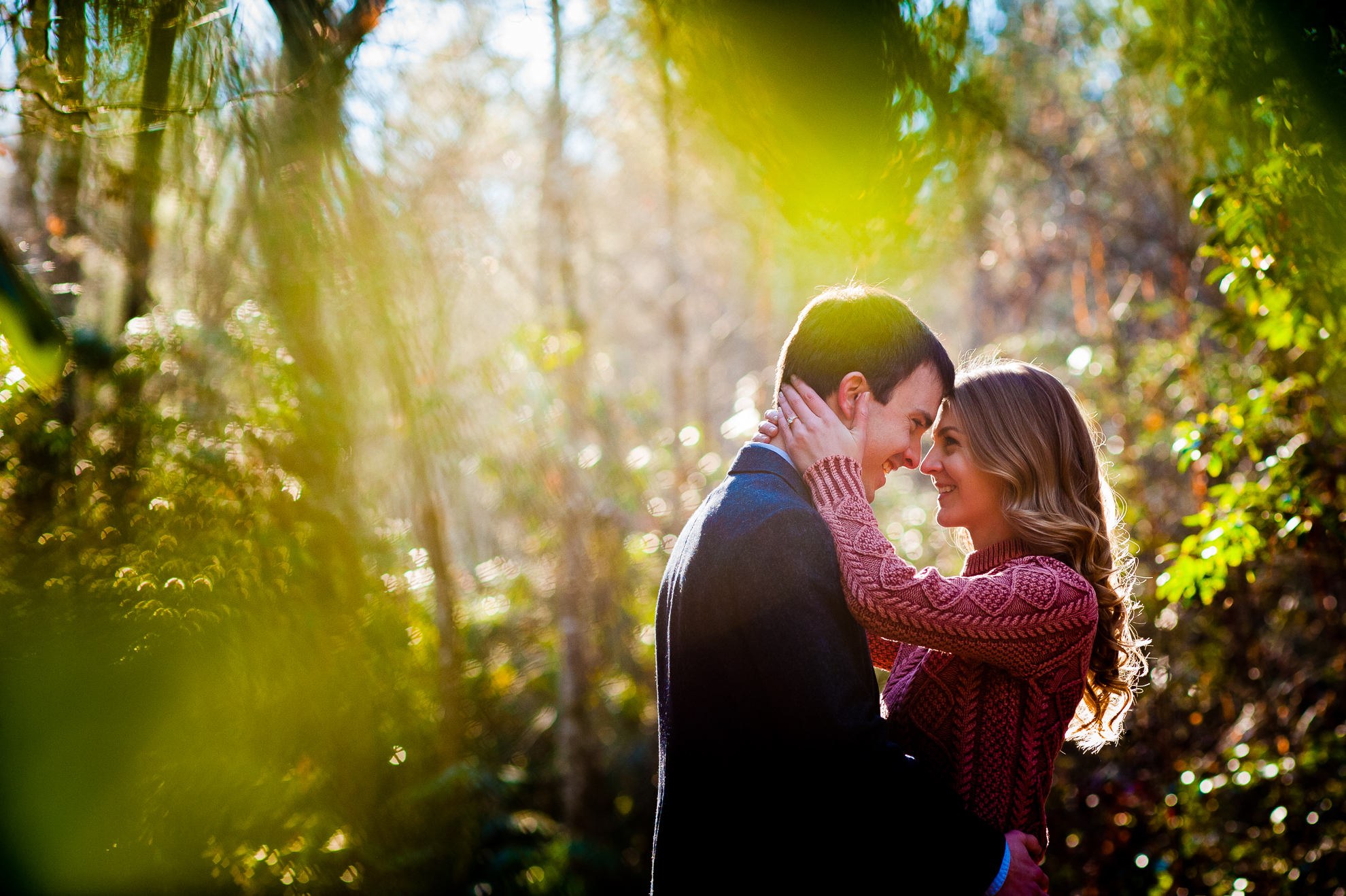 Did I mention how much I absolutely adored Abby's sweater… Both the color and the knit were beautiful!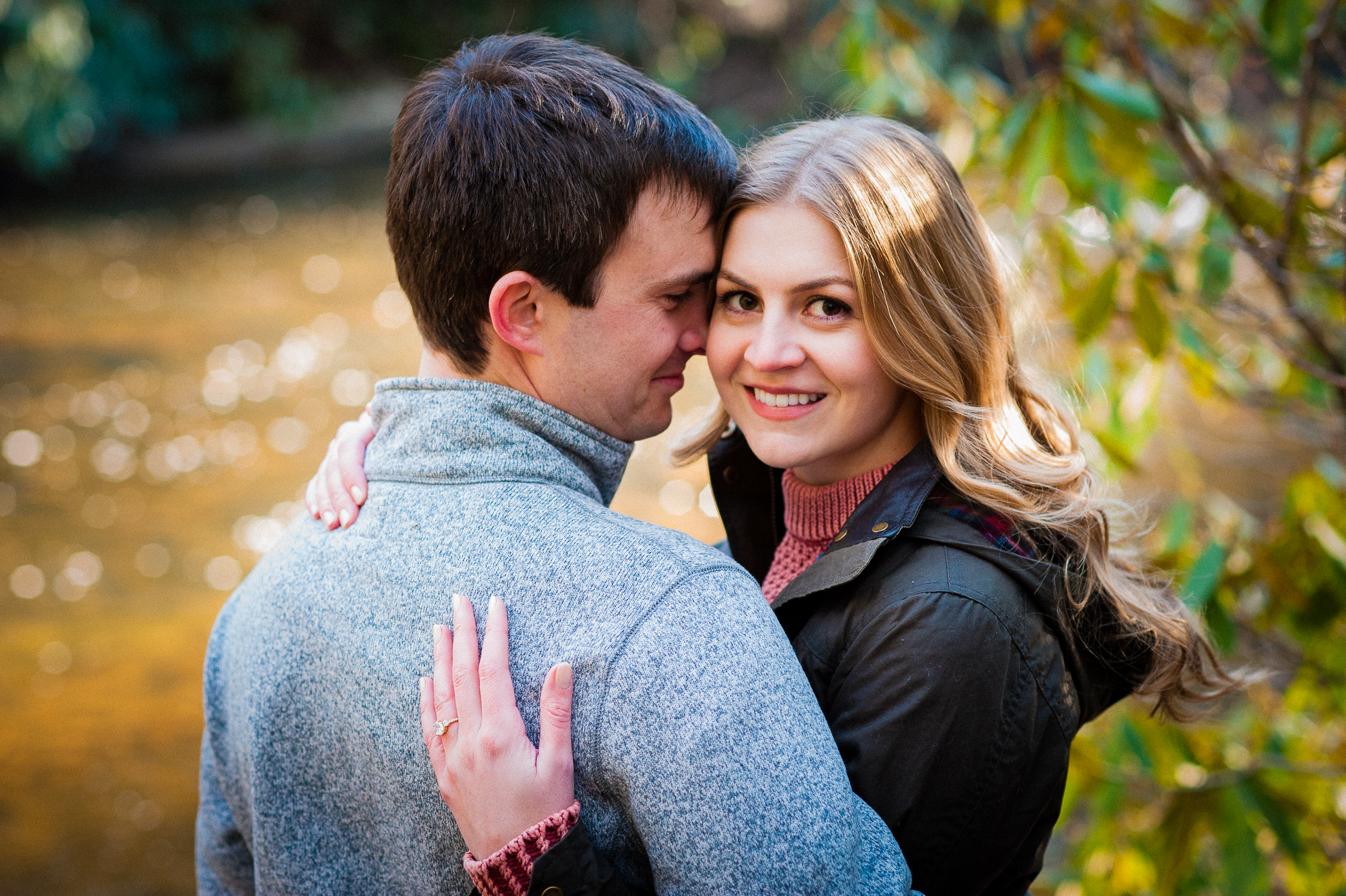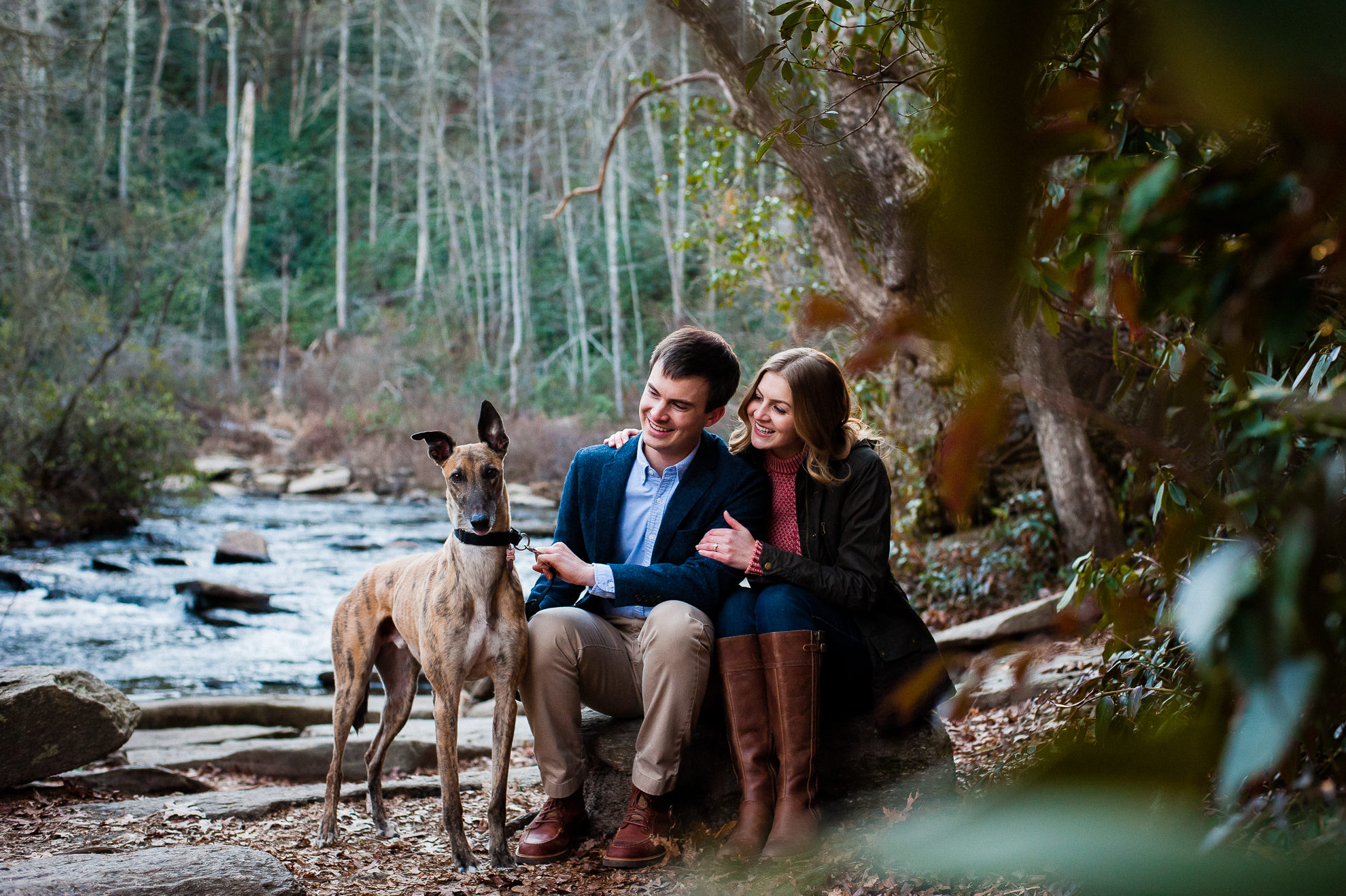 Fleek, their pup, was such an incredible trooper… You could tell he was absolutely freezing but in spite of that he was such a gentlemen and posed perfectly for this Dupont engagemenet session!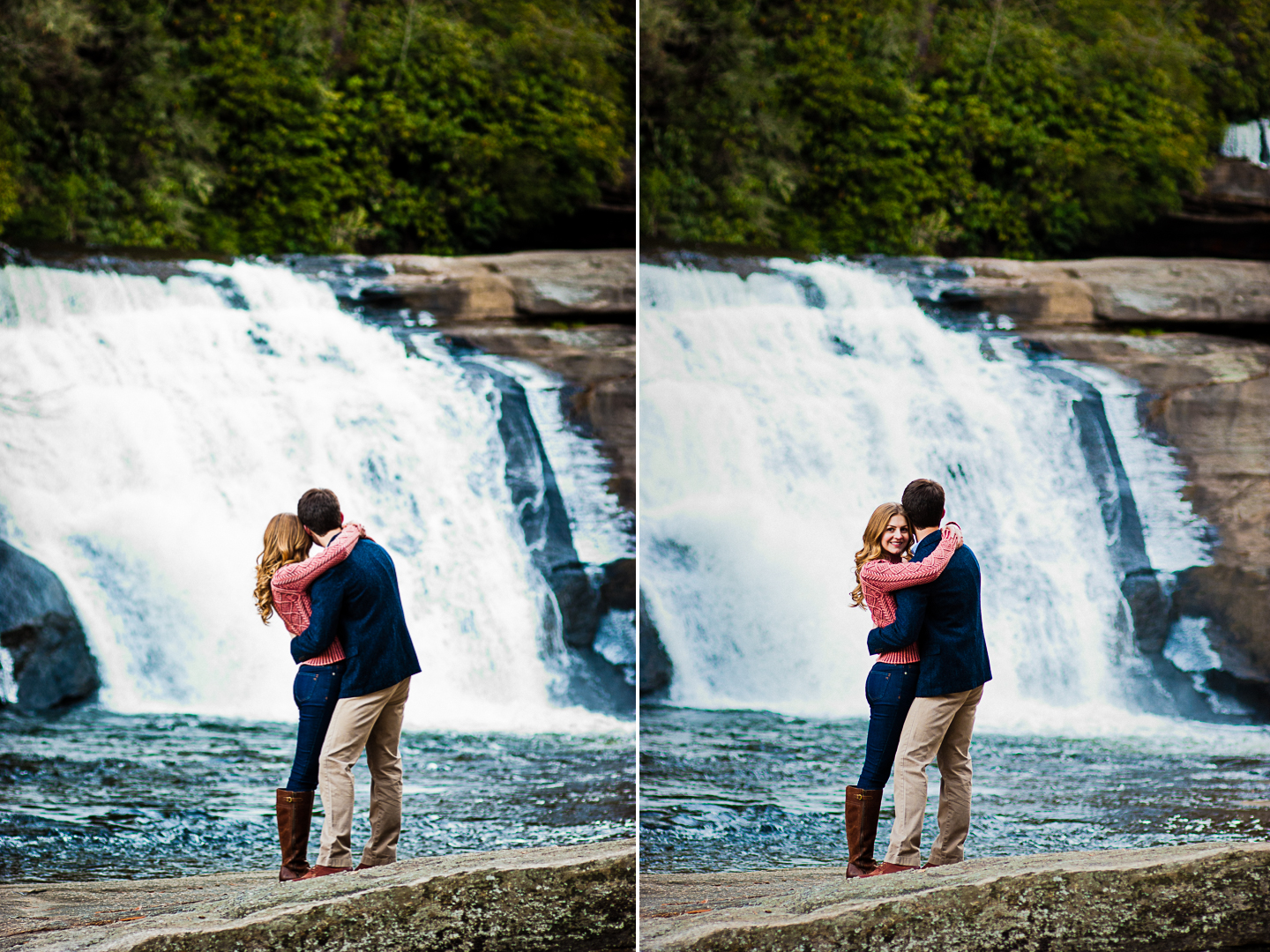 I absolutely adore that set of images above and the one below of Abby + Tripp in front of Dupont's famous Triple Falls!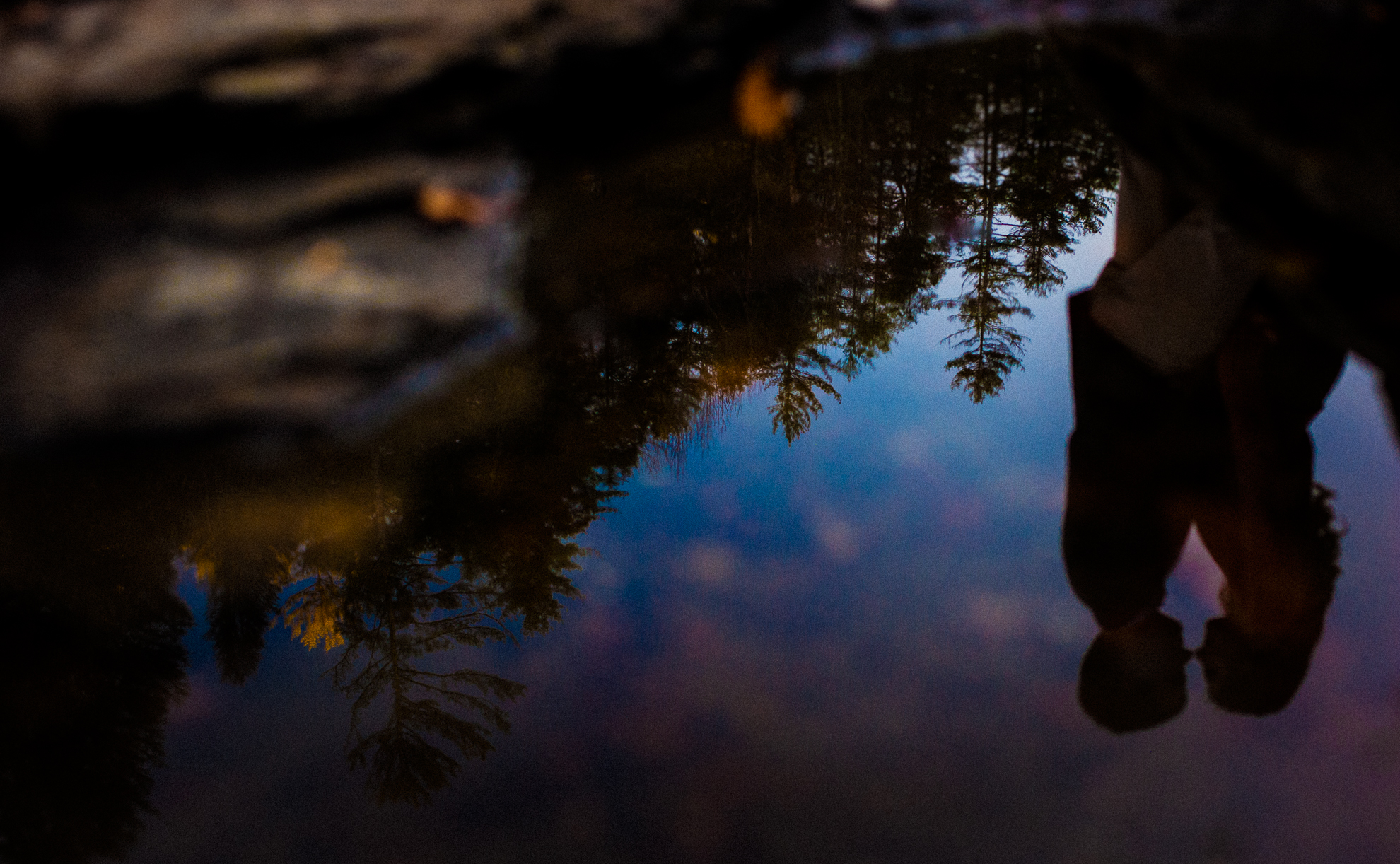 As a photographer I'm always looking for something creative and different… I love this one of their reflection in a little calm pool beside the waterfall!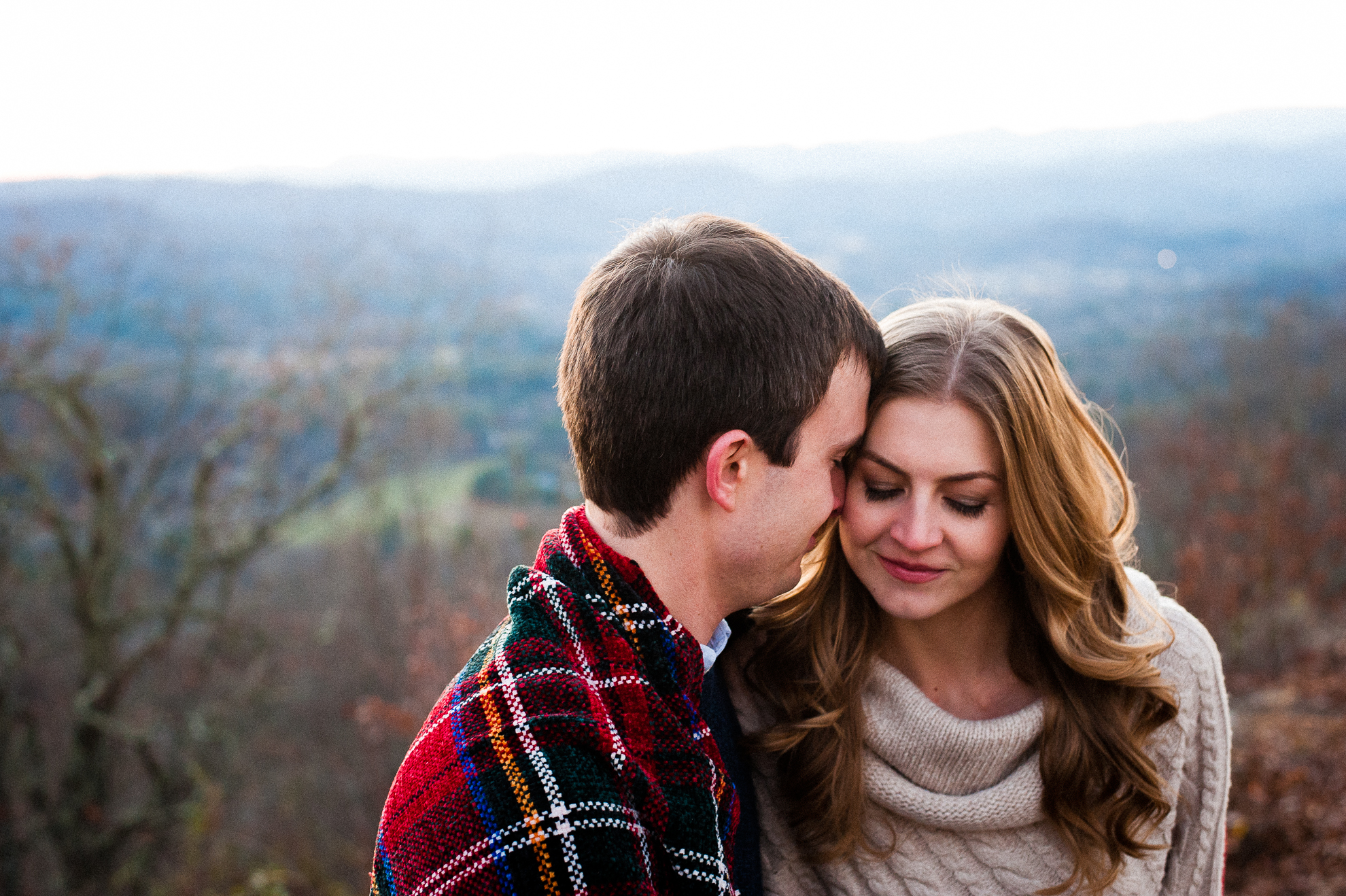 Jump off Rock is a gorgeous mountaintop park right outside of Downtown Hendersonville and boasts views of the beautiful Blue Ridge mountains including Mt. Pisgah as well as stunning sunsets!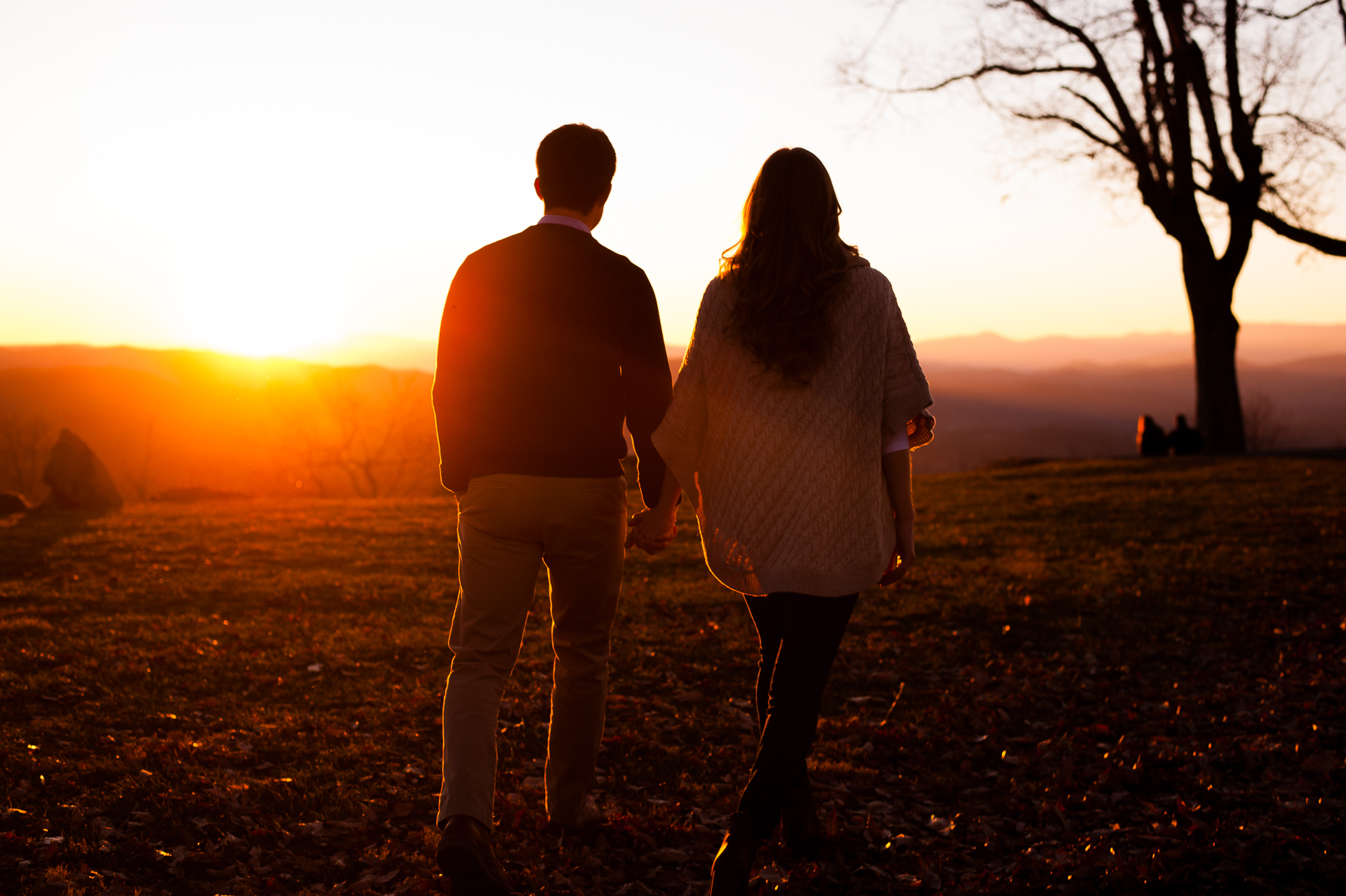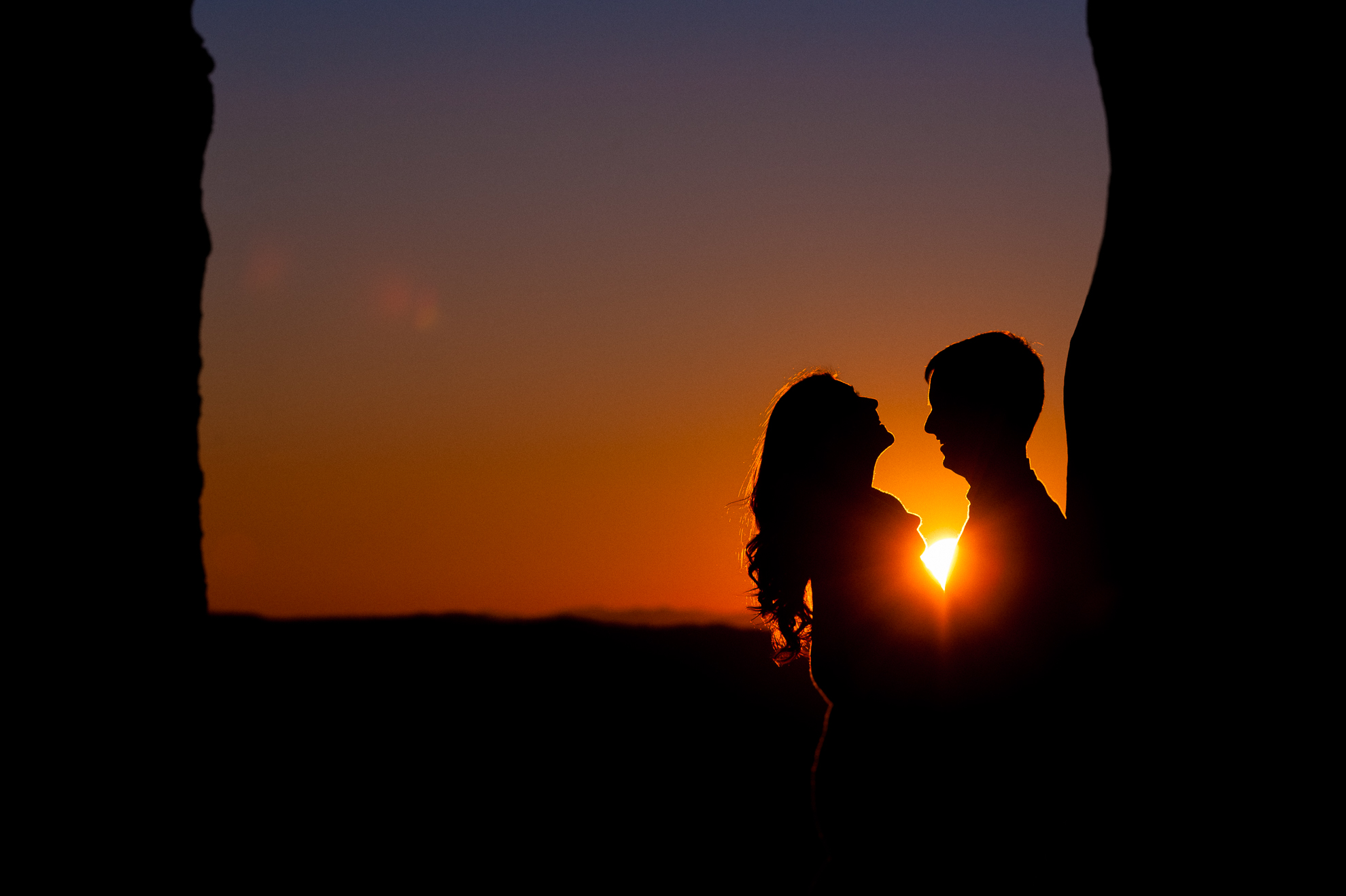 I love the photos above and below showcasing this romantic mountaintop ceremony!!!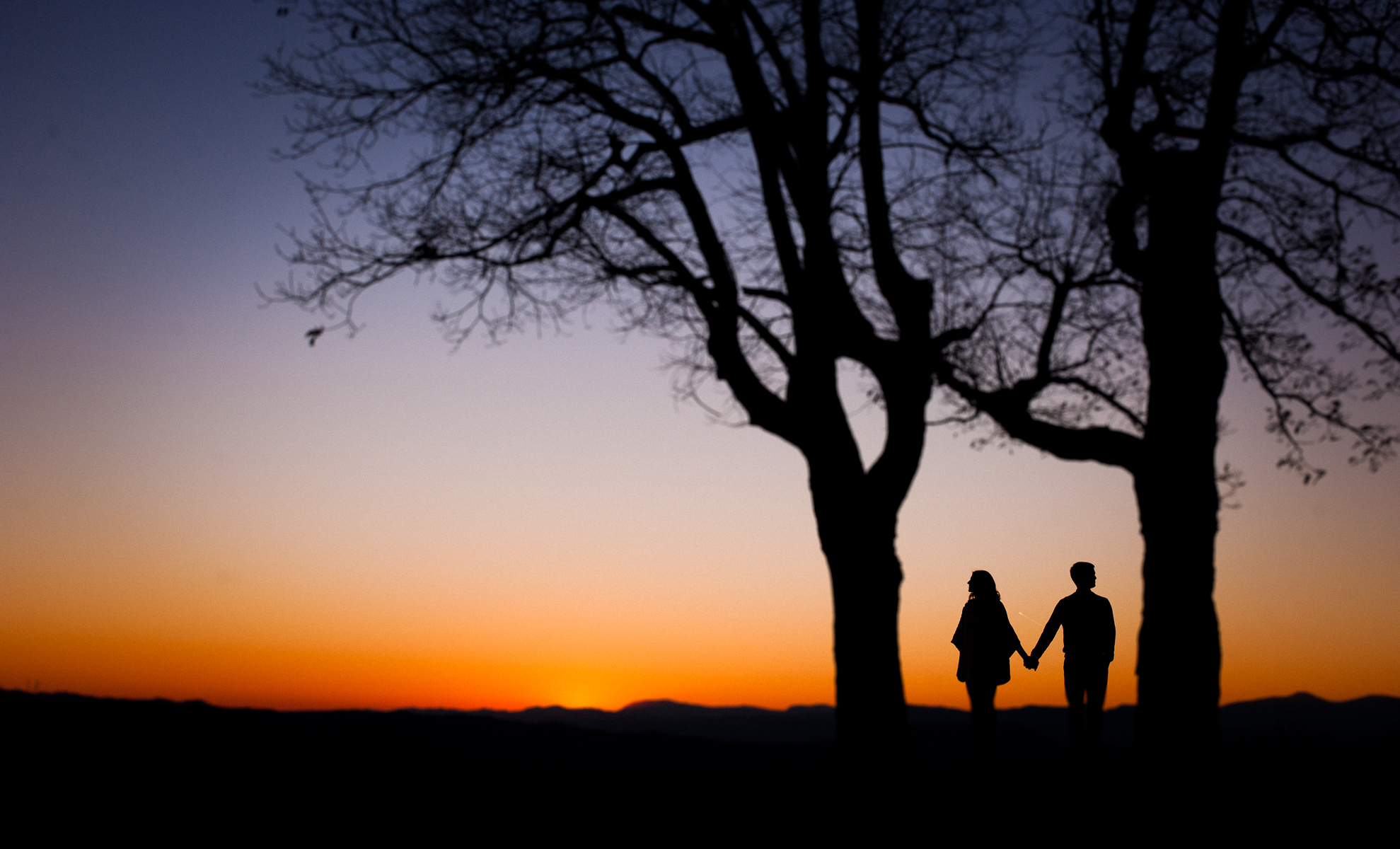 AMW Studios is an Asheville wedding photography studio run by Ariel and Matt – We are located in the Foothills of the Blue Ridge Mountains and available for destination wedding photography worldwide… We specialize in creating modern + dynamic imagery for adventurous couples. Getting married or know someone getting married? We are now booking weddings, adventure engagement sessions & lifestyle portraits for 2017 and 2018! Drop us a line – info@amwstudios.com – let's chat! We can't wait to tell your story…