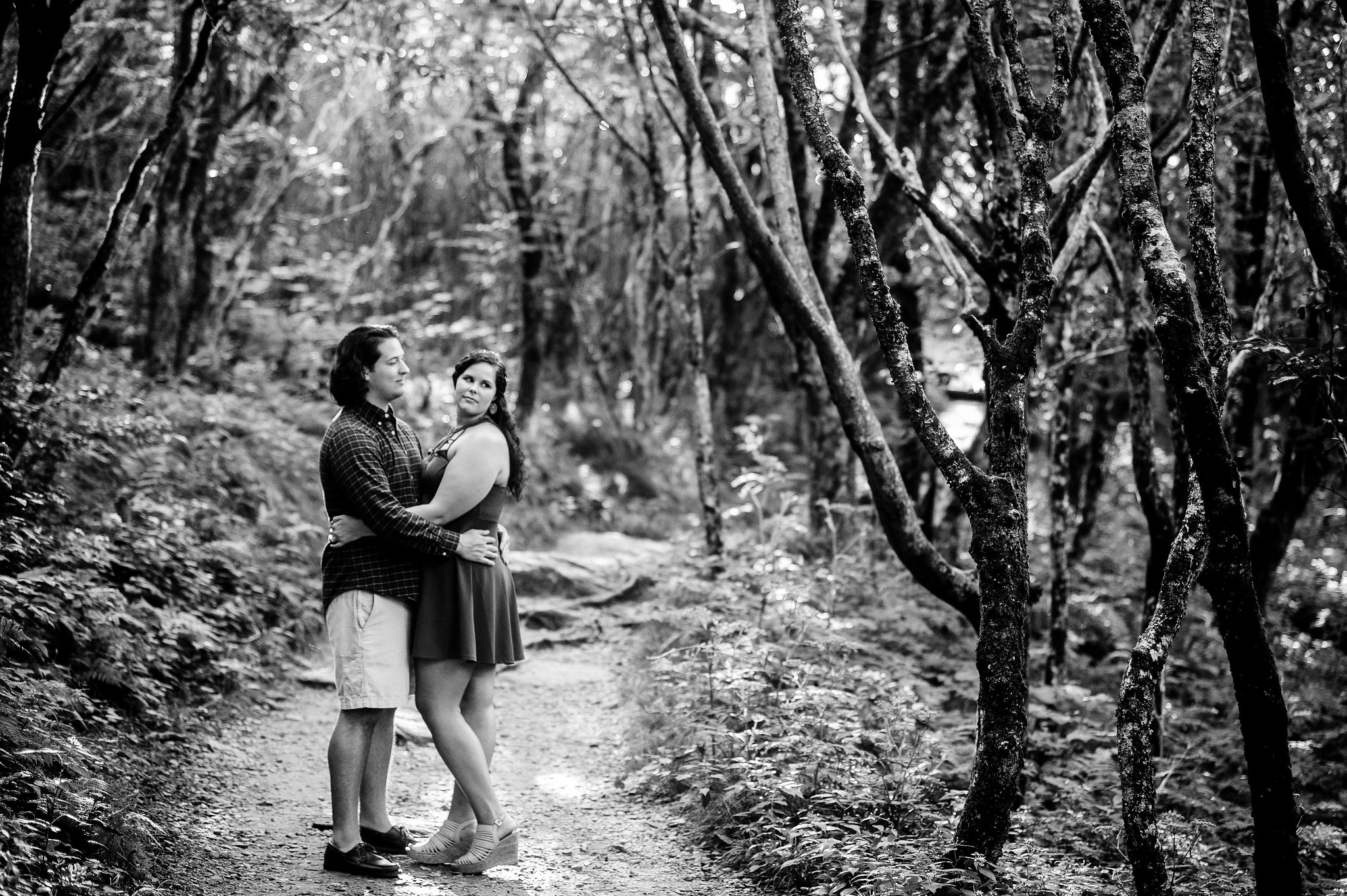 Last month I met up with these two for their engagement session up at Craggy Garden's, just outside Asheville, on the Blue Ridge Parkway! We explored the Craggy Pinnacle trail and took some pictures along the way! These two were rockstars and smiled the whole time! We cannot wait to photograph their wedding next month at the gorgeous Brown Mountain Beach Resort! A huge thanks to Jordan and Fernando for spending a couple hours adventuring outdoors with me! We can't wait to see you in a few weeks!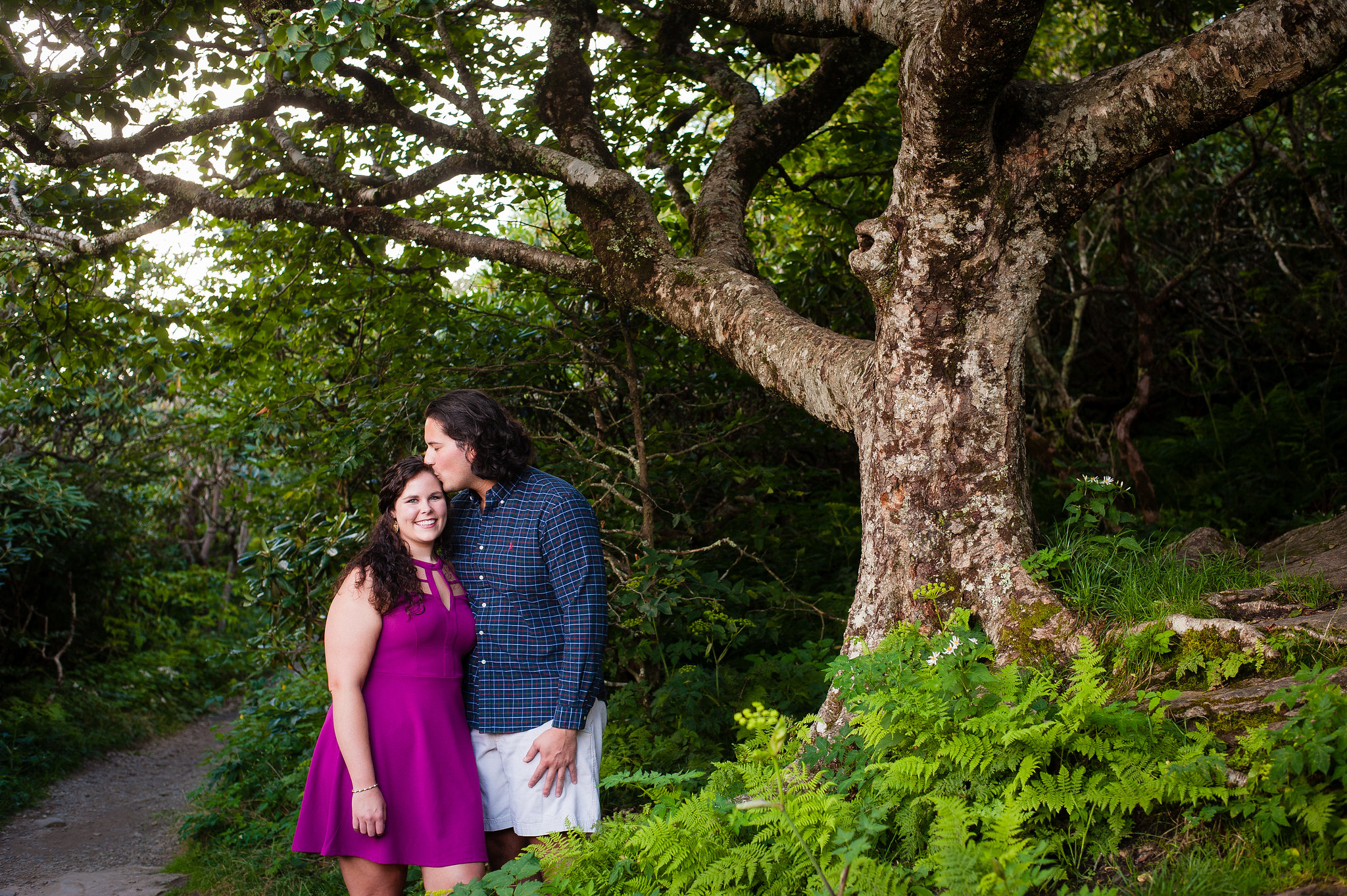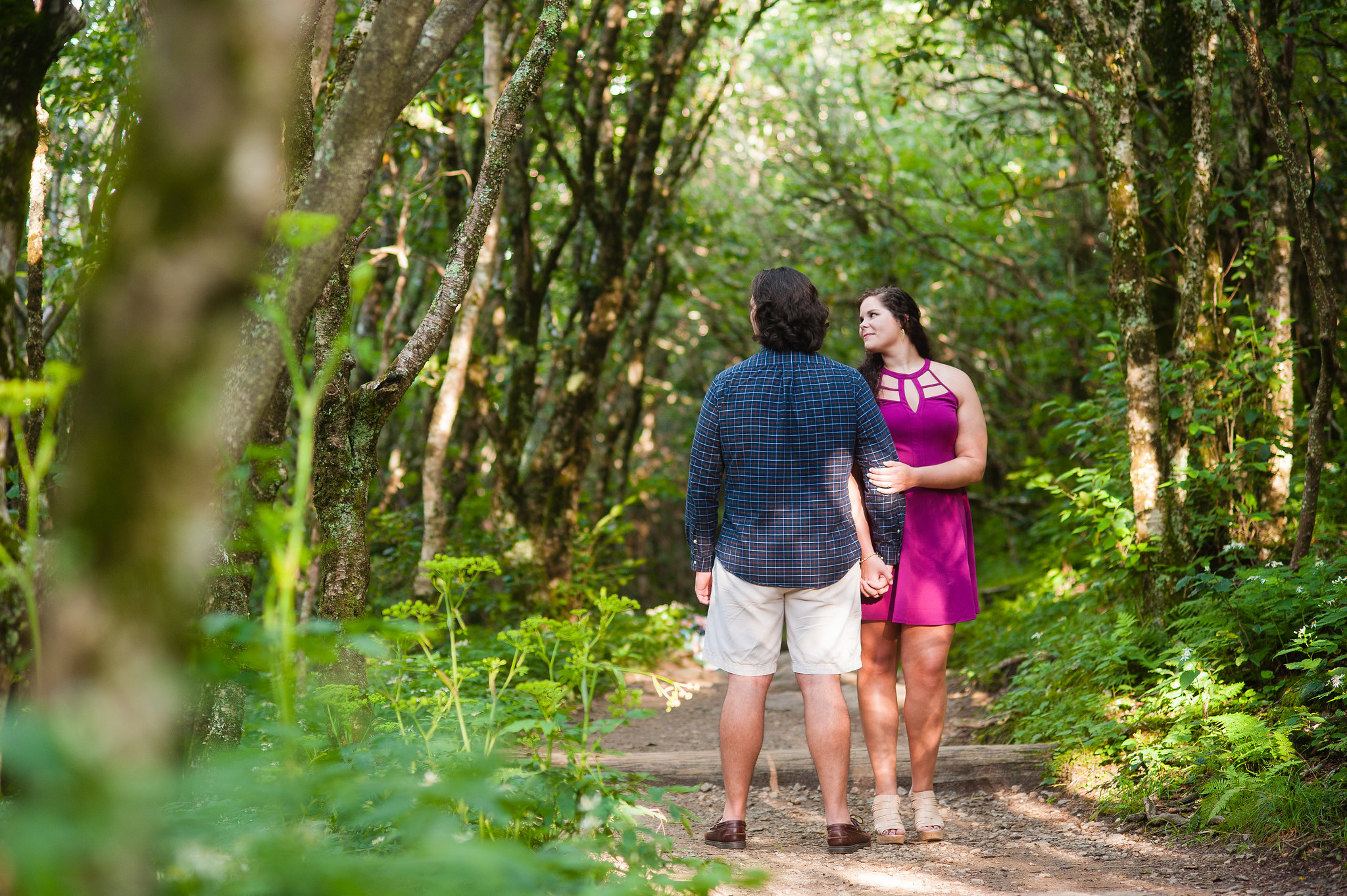 This is one of my favorites from their Craggy Garden's engagement session, beautiful dappled sunlight was coming through the trees along the trail… It made for some pretty portraits!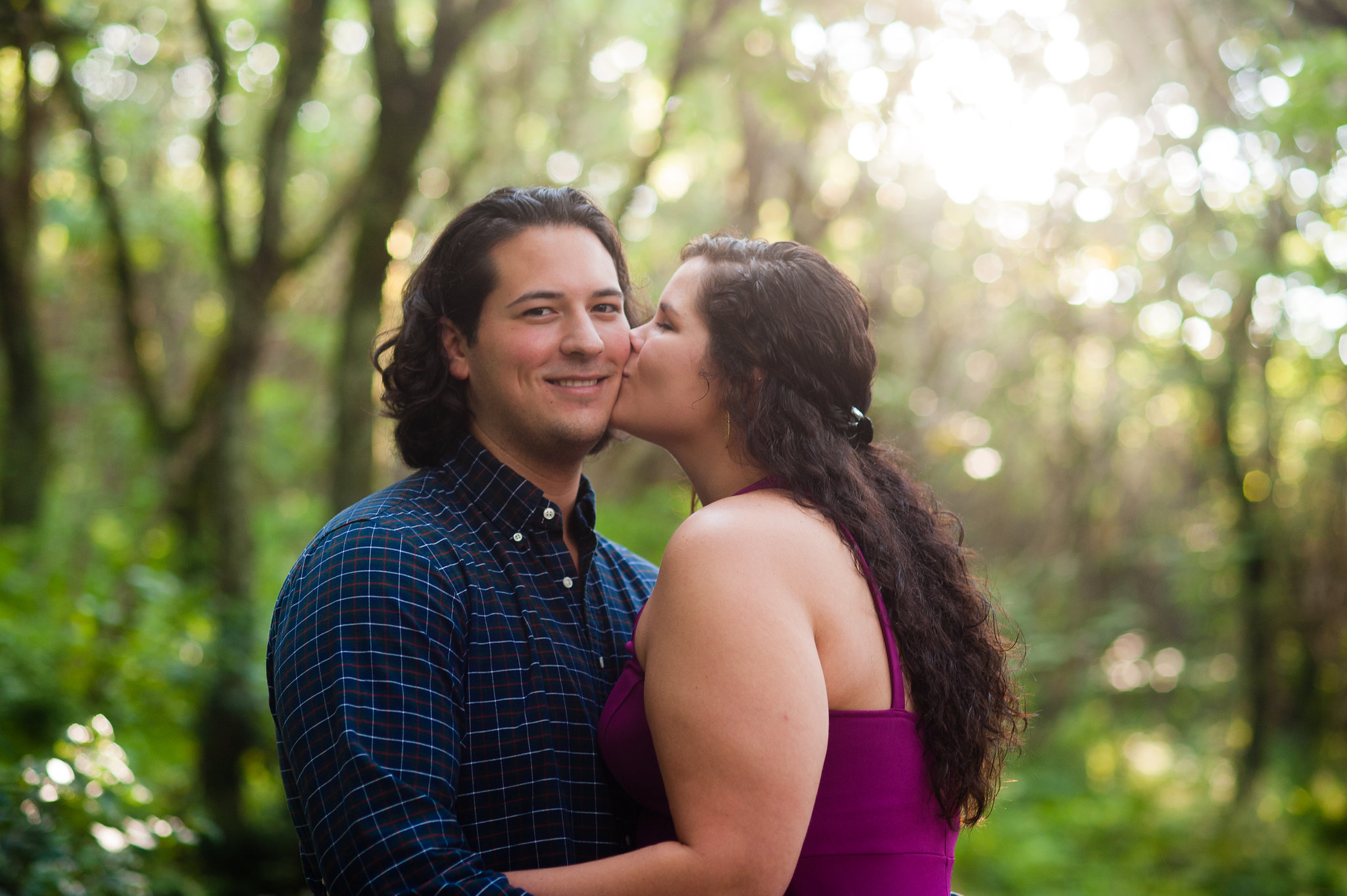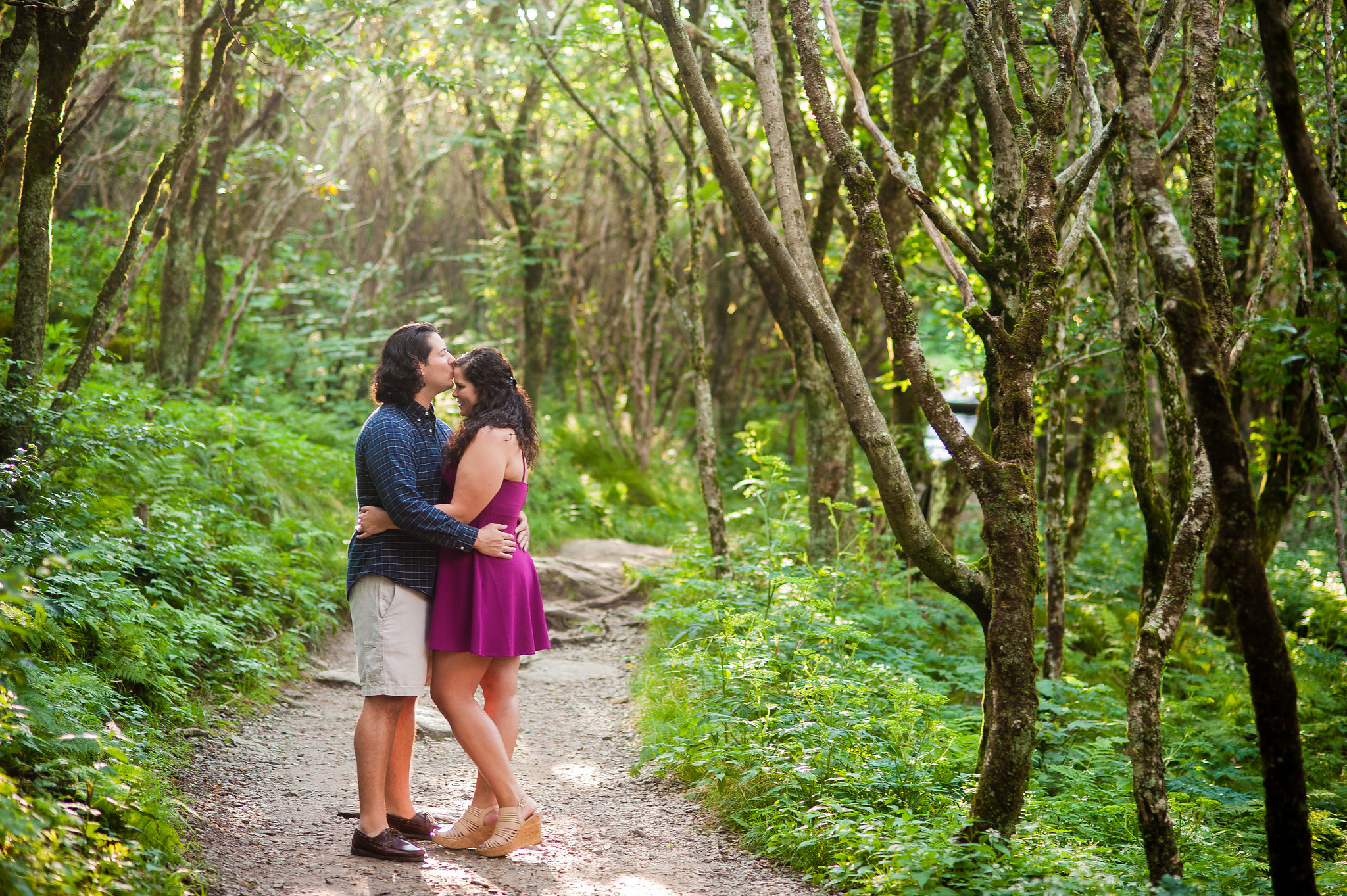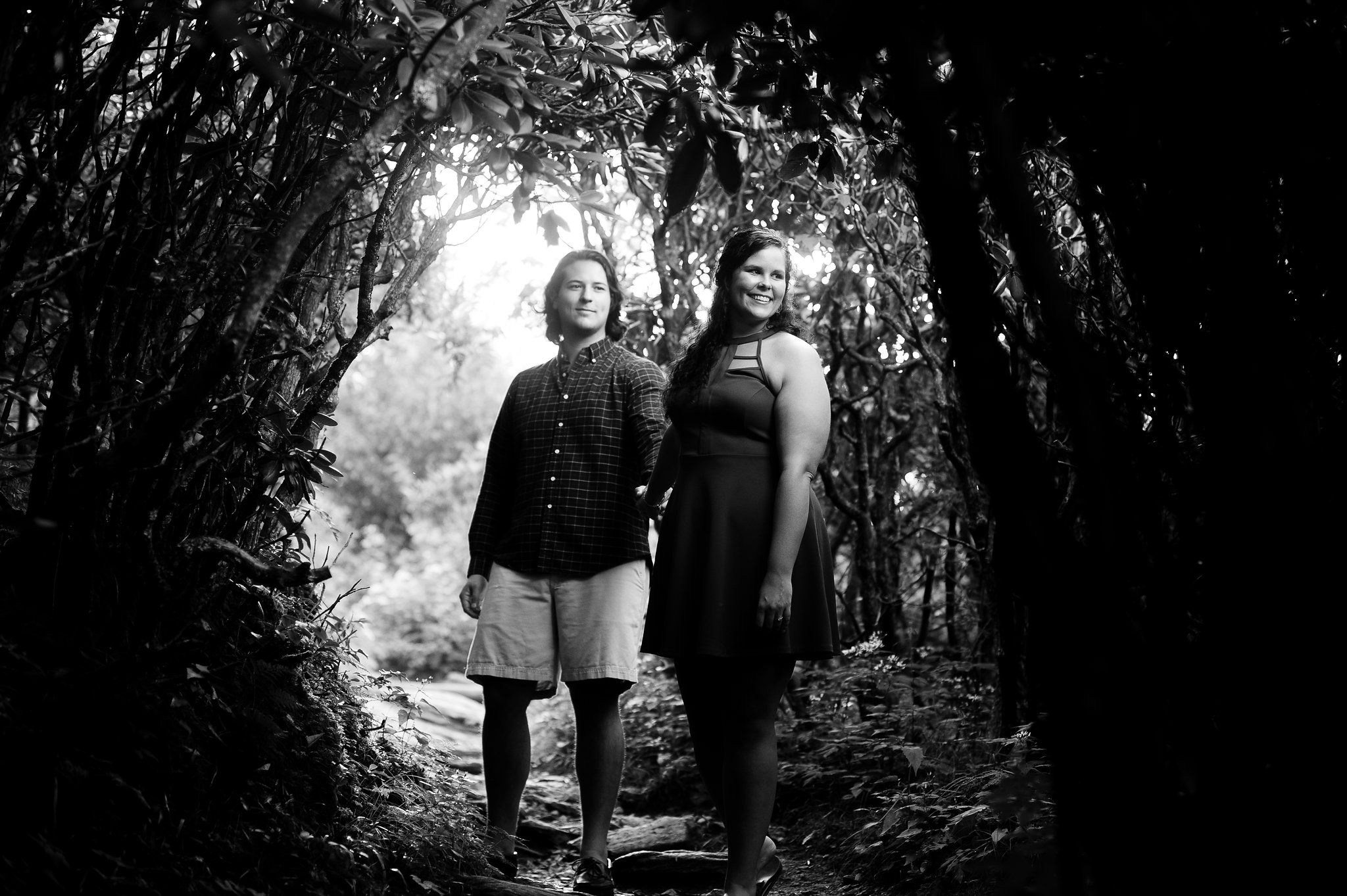 The small sections of mountain laurel tunnels make for beautiful contrasty light! Perfect for black and whites!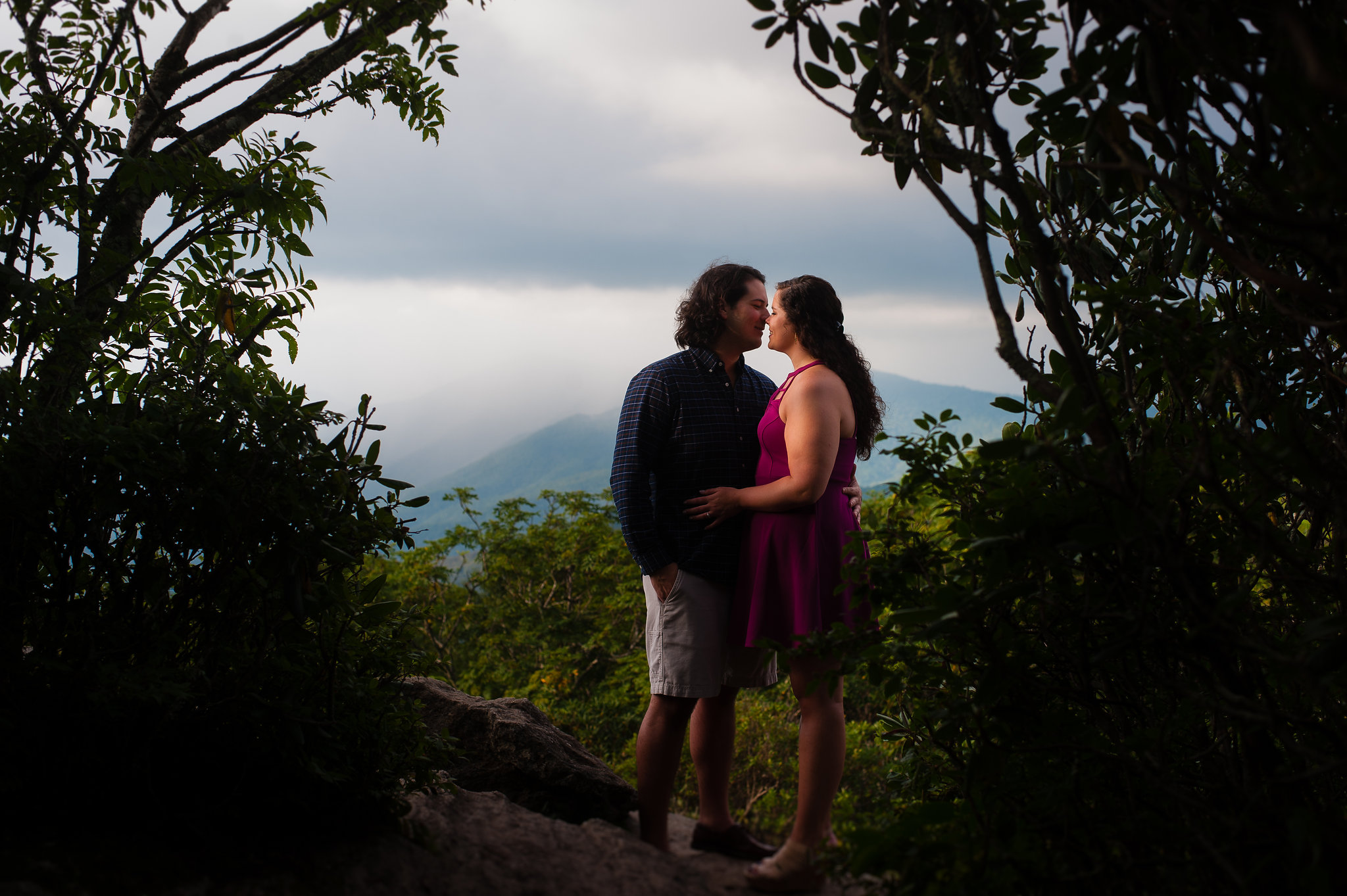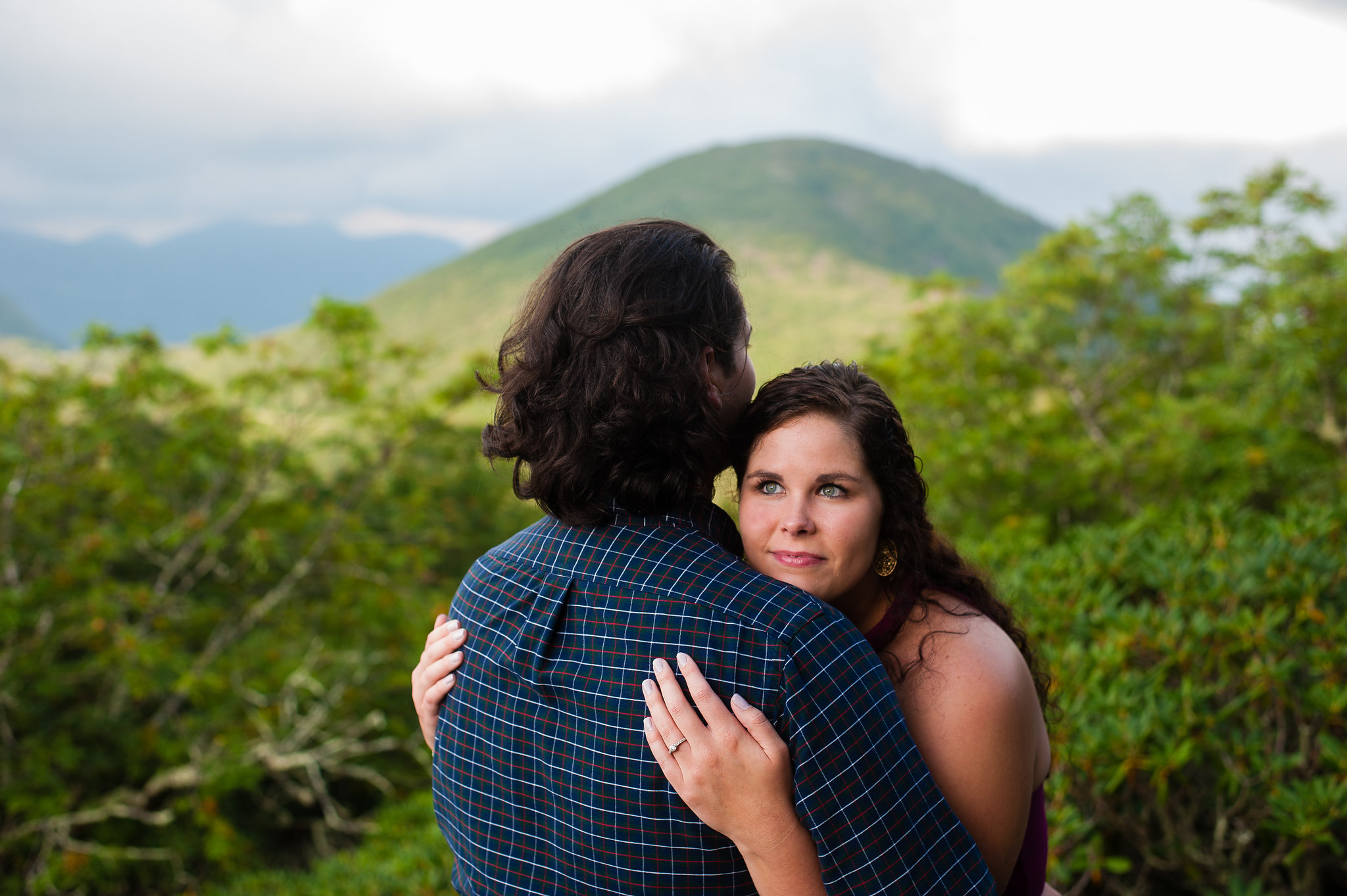 Beautiful Jordan, those eyes!!!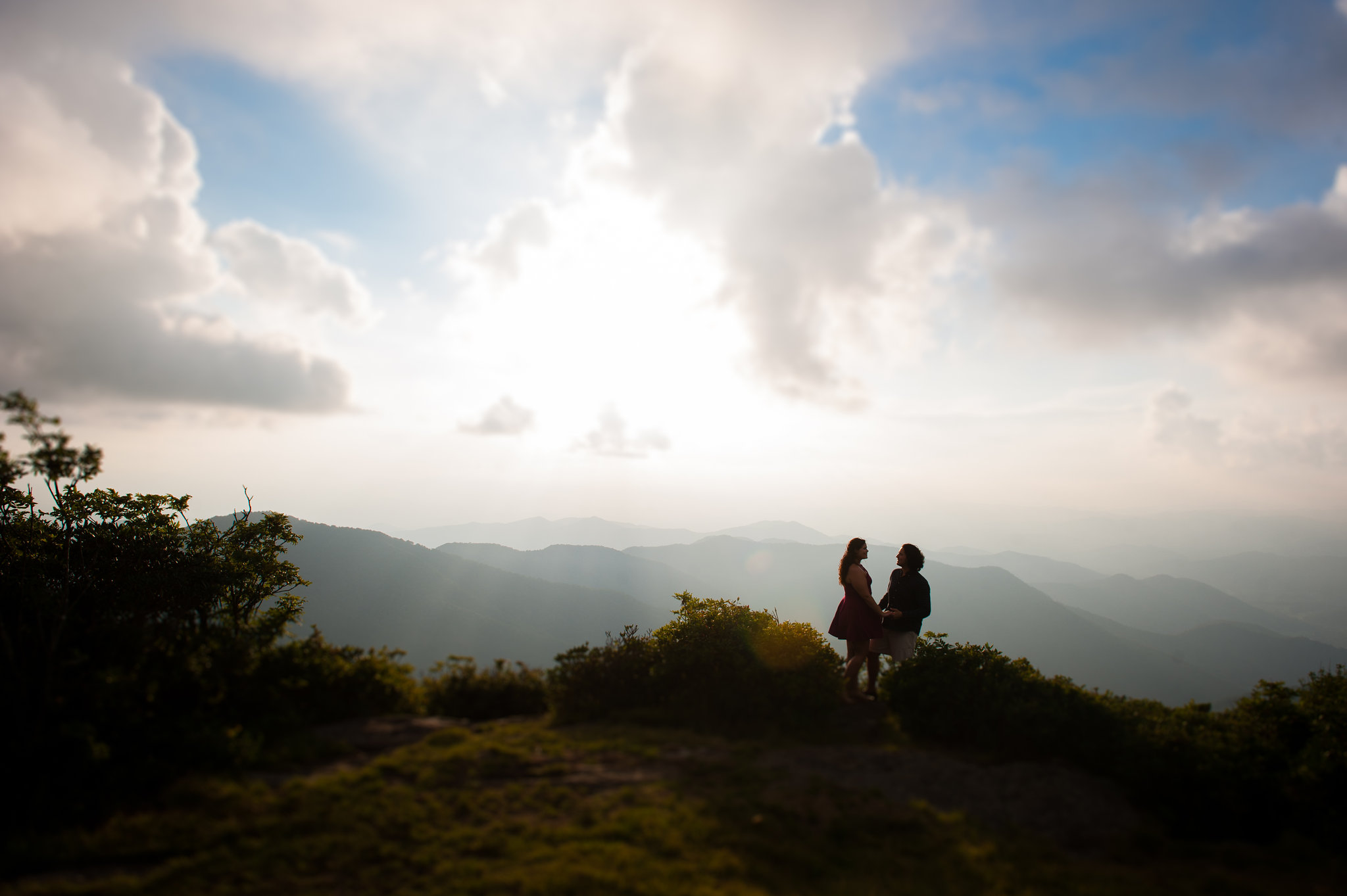 There is nothing quite like the scenery in the mountains of western north carolina! So happy to be an Asheville wedding photographer!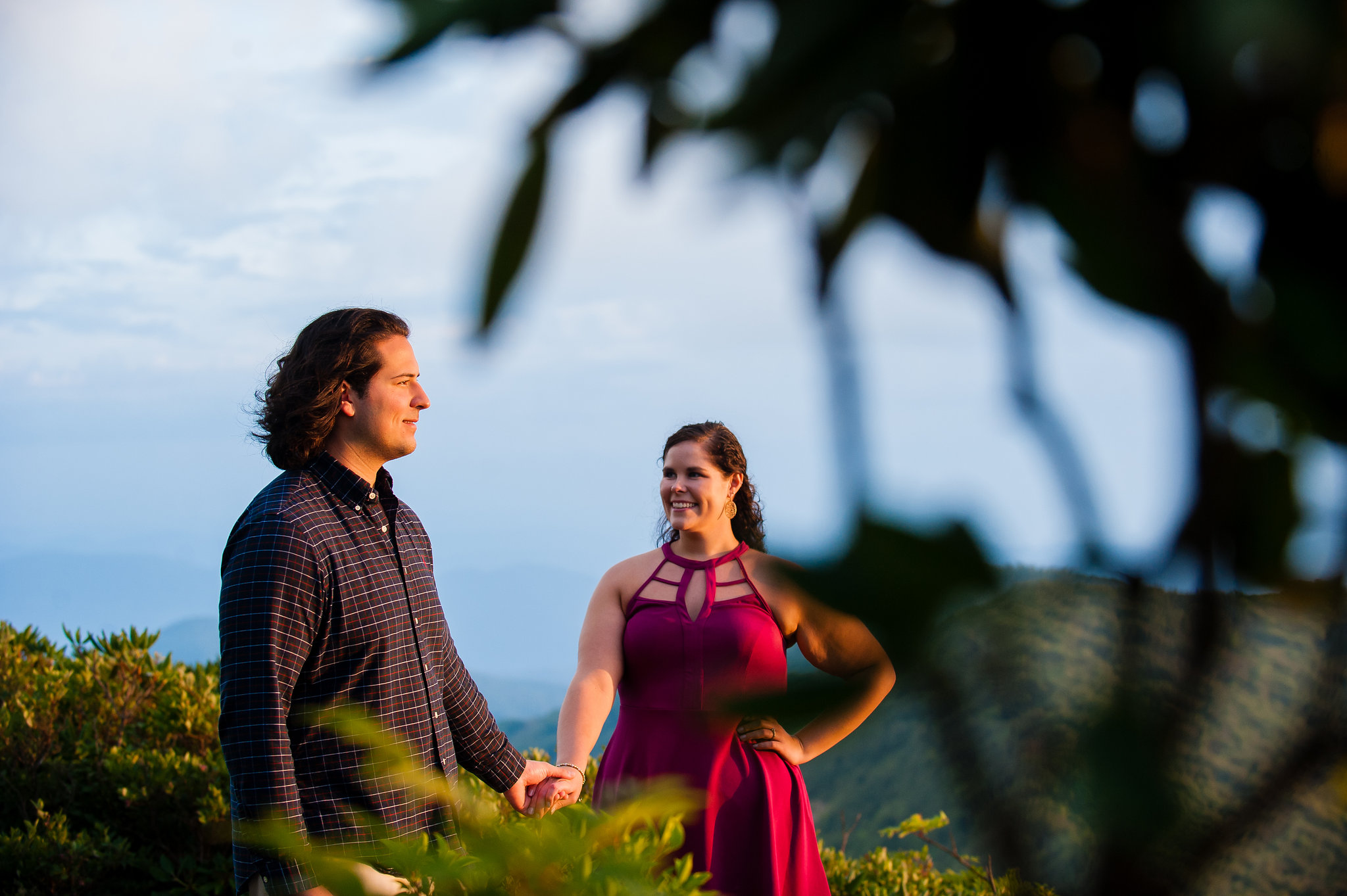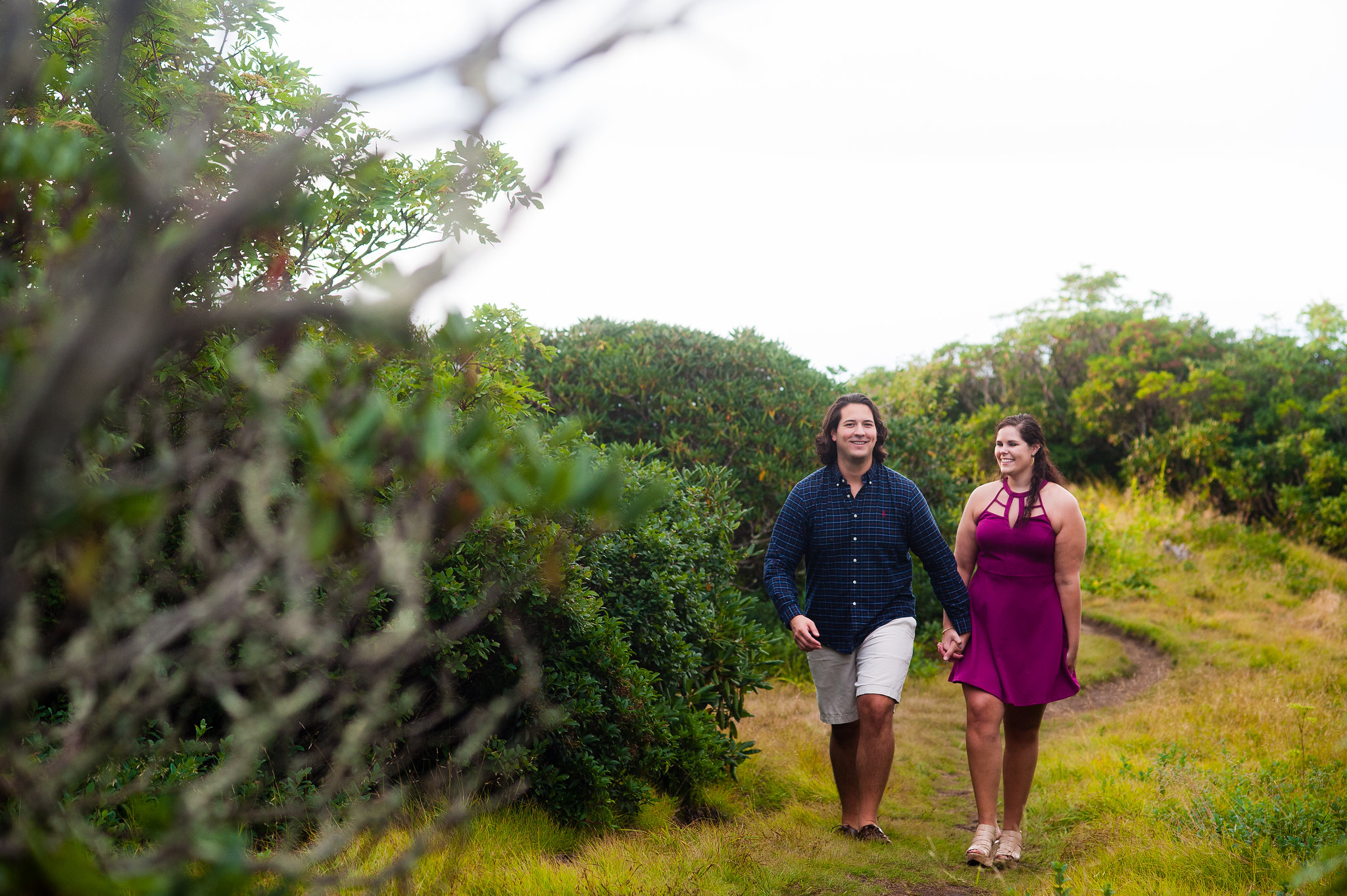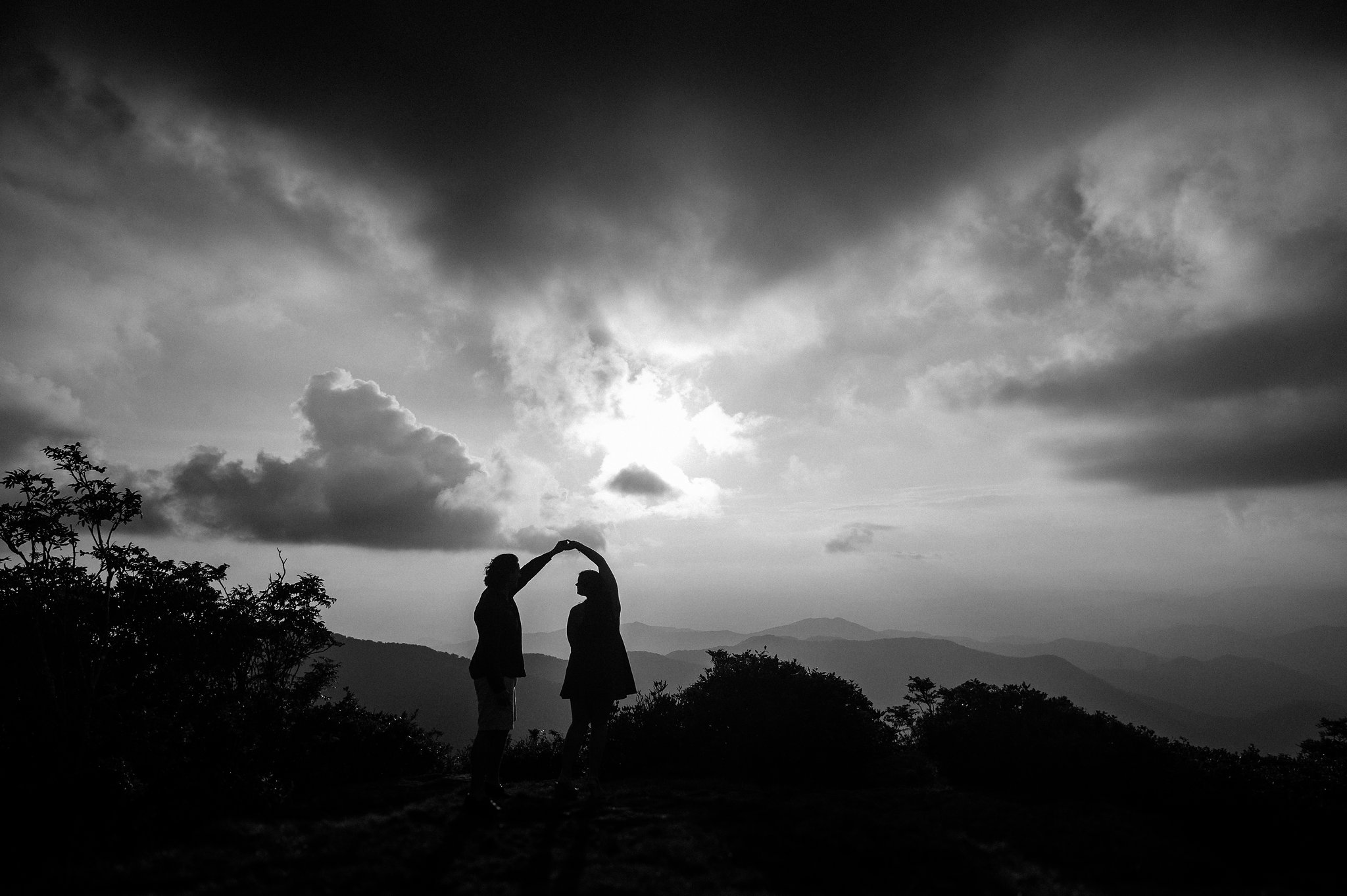 I'll leave you with one of my favorites from this adventurous engagement session at Craggy Gardens!
AMW Studios is currently booking Asheville weddings, engagement and family sessions for 2016 and 2017! Planning an Asheville wedding? We'd love to hear more about your wedding plans!! In addition to being Asheville wedding photographers, we also photograph weddings in Boone, Blowing Rock, Cashiers, The Great Smoky Mountains and beyond!! Let us know where you're getting married, we'll be there!