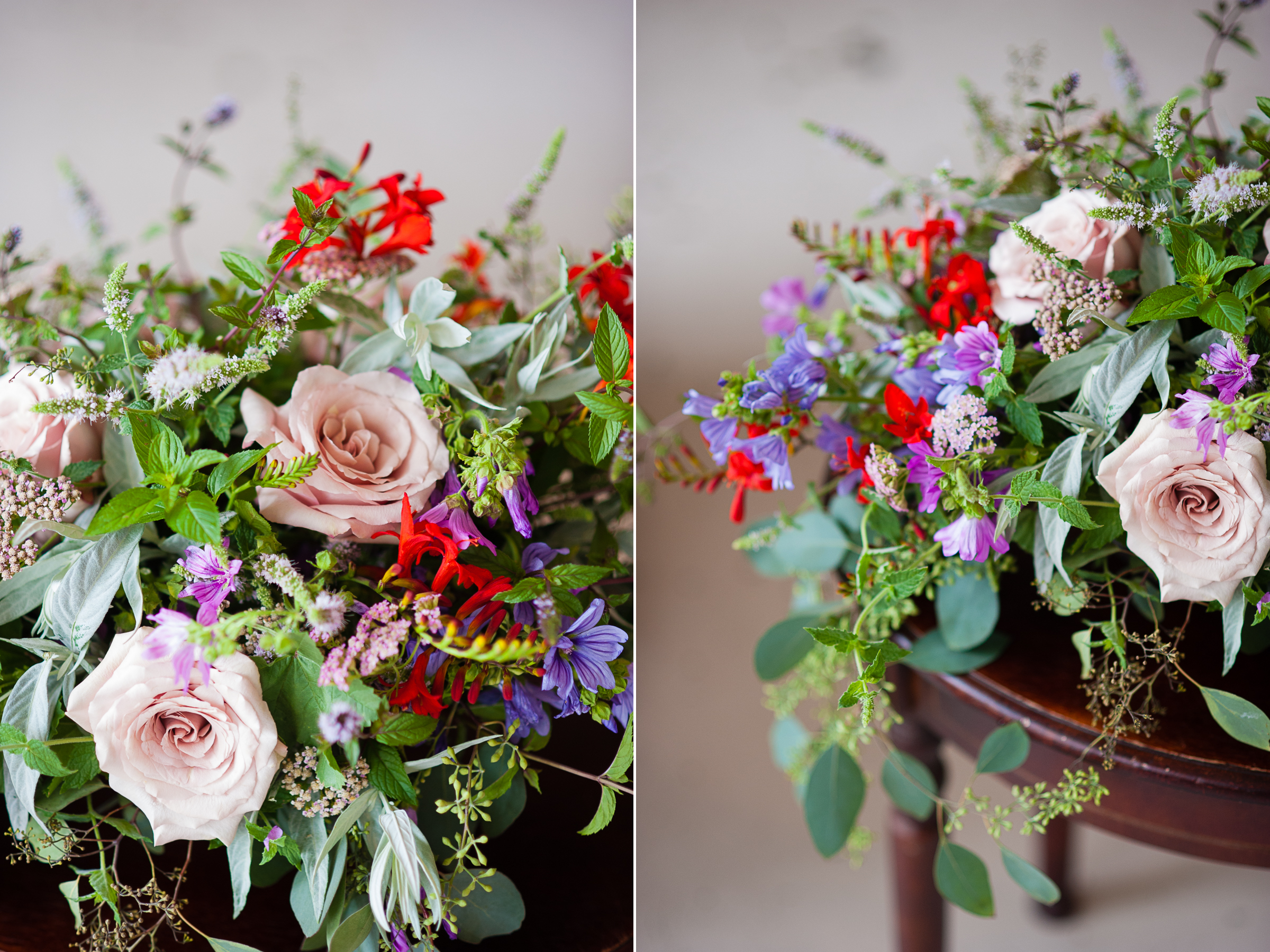 Hello all!!! I recently had the pleasure of meeting with Melissa, head designer and owner at Flora, an amazing florist located in the artsy West Asheville district! Today I am so very excited to share with you some images that I took of her gorgeous floral studio, I've also included a little more about her wonderful business so that you can get to know her a bit as well!! !!! As mentioned in our last featured vendor post, Matt and I constantly have brides coming to us looking for recommendations on florists, videographers, day of coordinators. Our hope is that these spotlight vendor posts will serve as a resource for brides planning their weddings in the areas of Asheville (all of WNC for that matter) or Greenville SC!
I just have to say… Flora's studio/storefront is absolutely stunning. The space Melissa has created in so inviting and fun to walk into! Just a note… the store is available to foot traffic as well and operates under normal business hours so if you're looking for an awesome bouquet or simply anything flower related, stop by Flora… you won't be disappointed!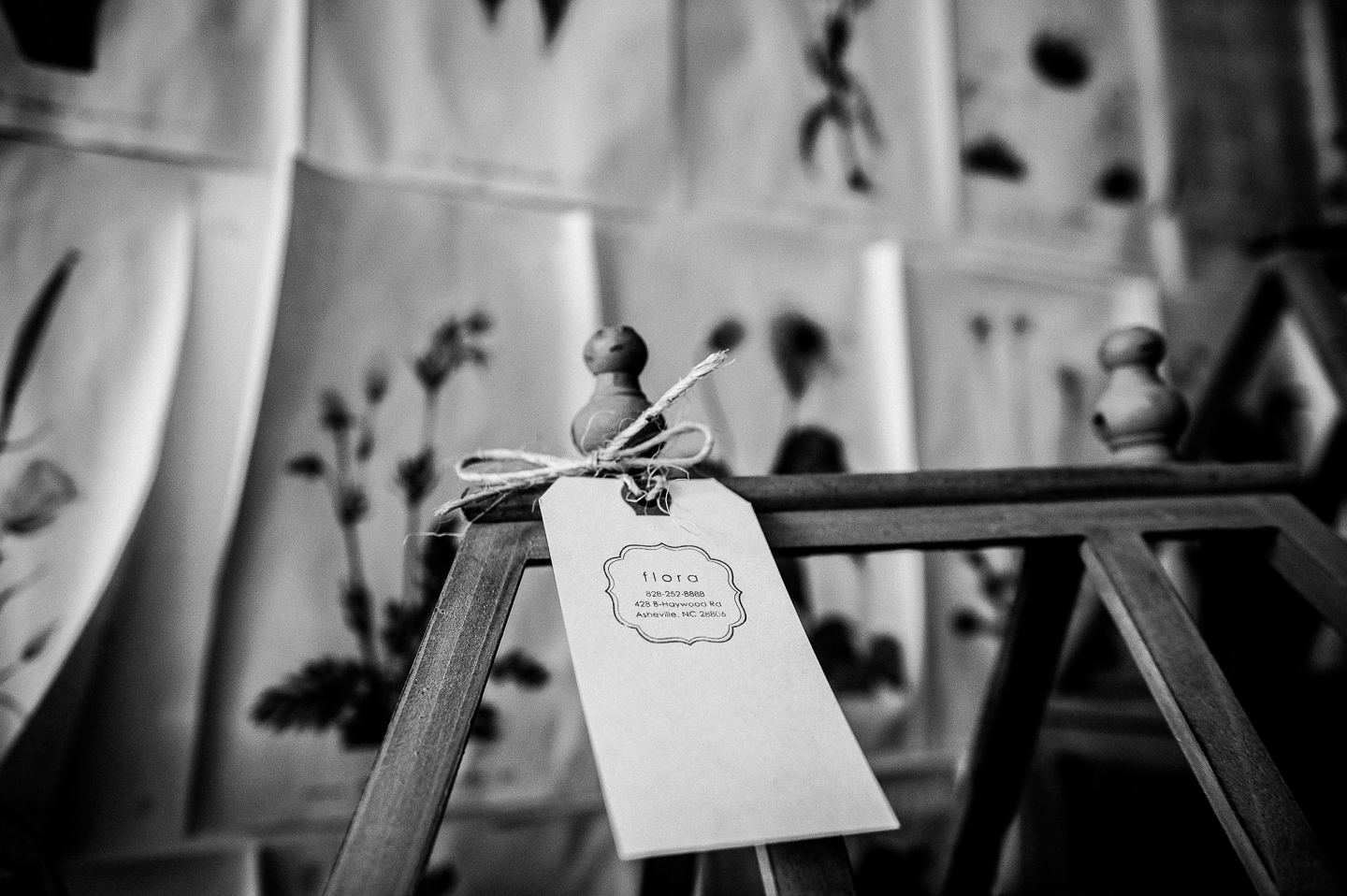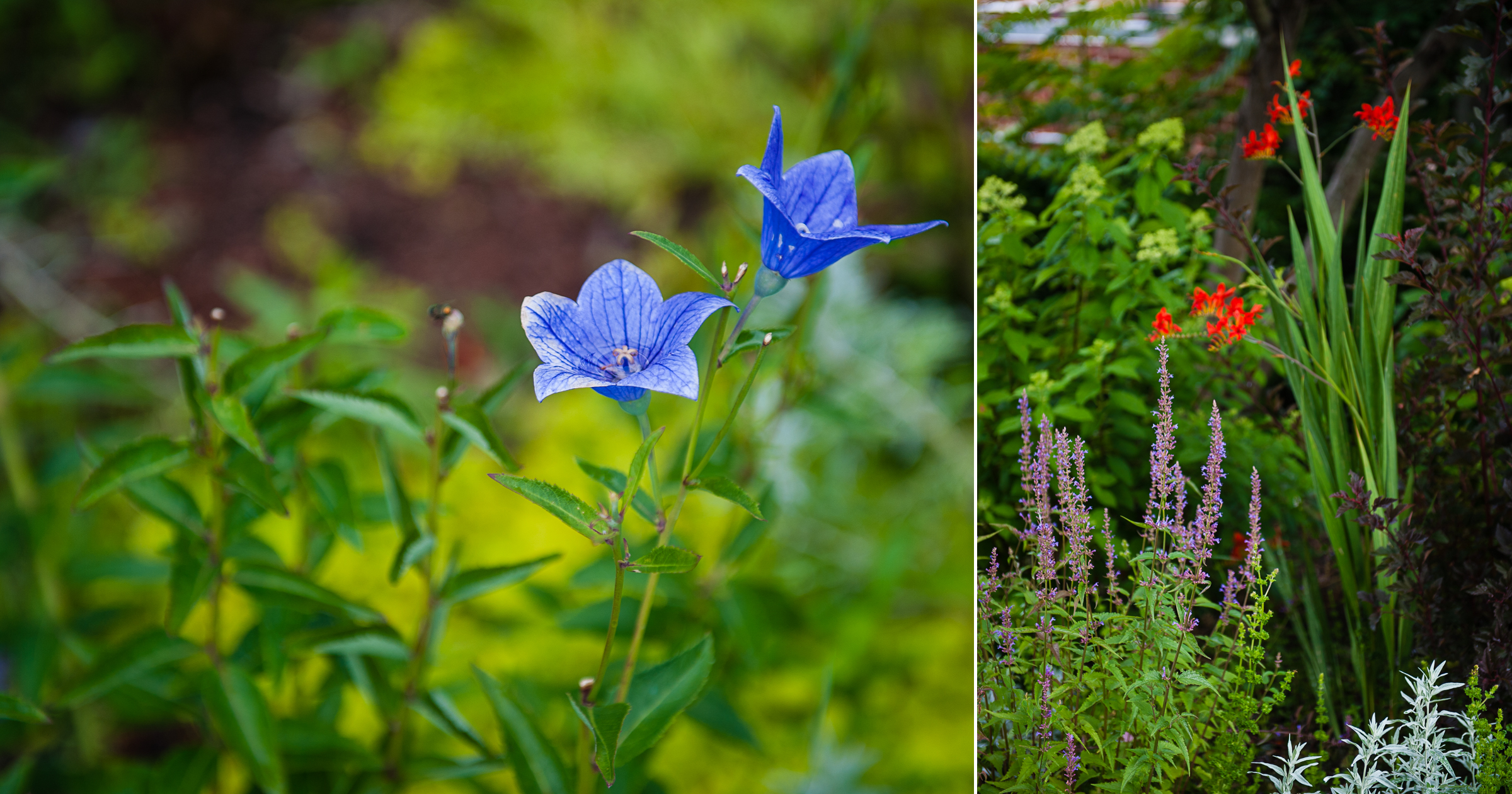 While I checked (and photographed) out their amazing space, which includes a gorgeous little bridal lounge for meetings with their brides, Melissa began working on creating an amazing arrangement for me to photograph!!!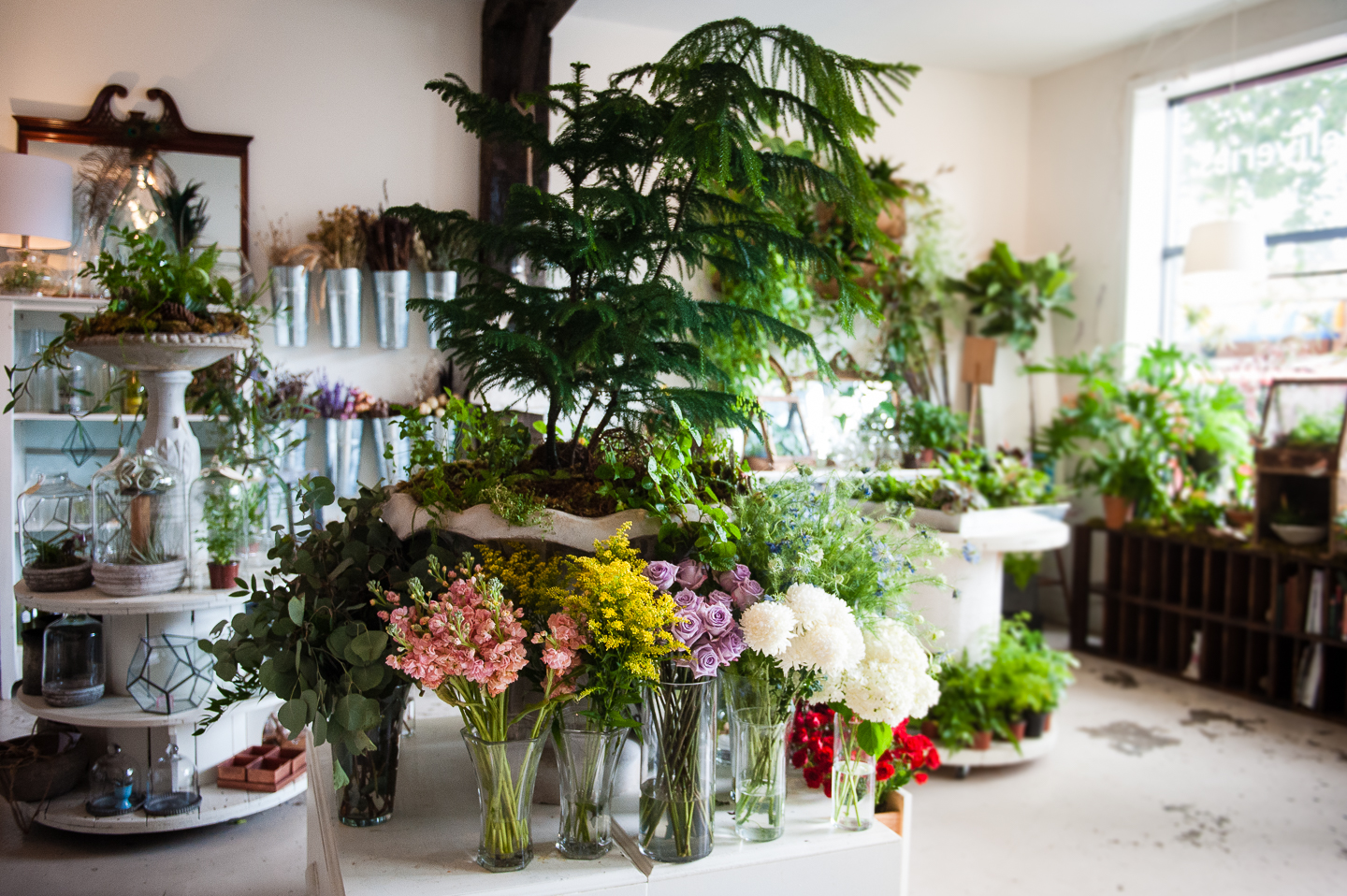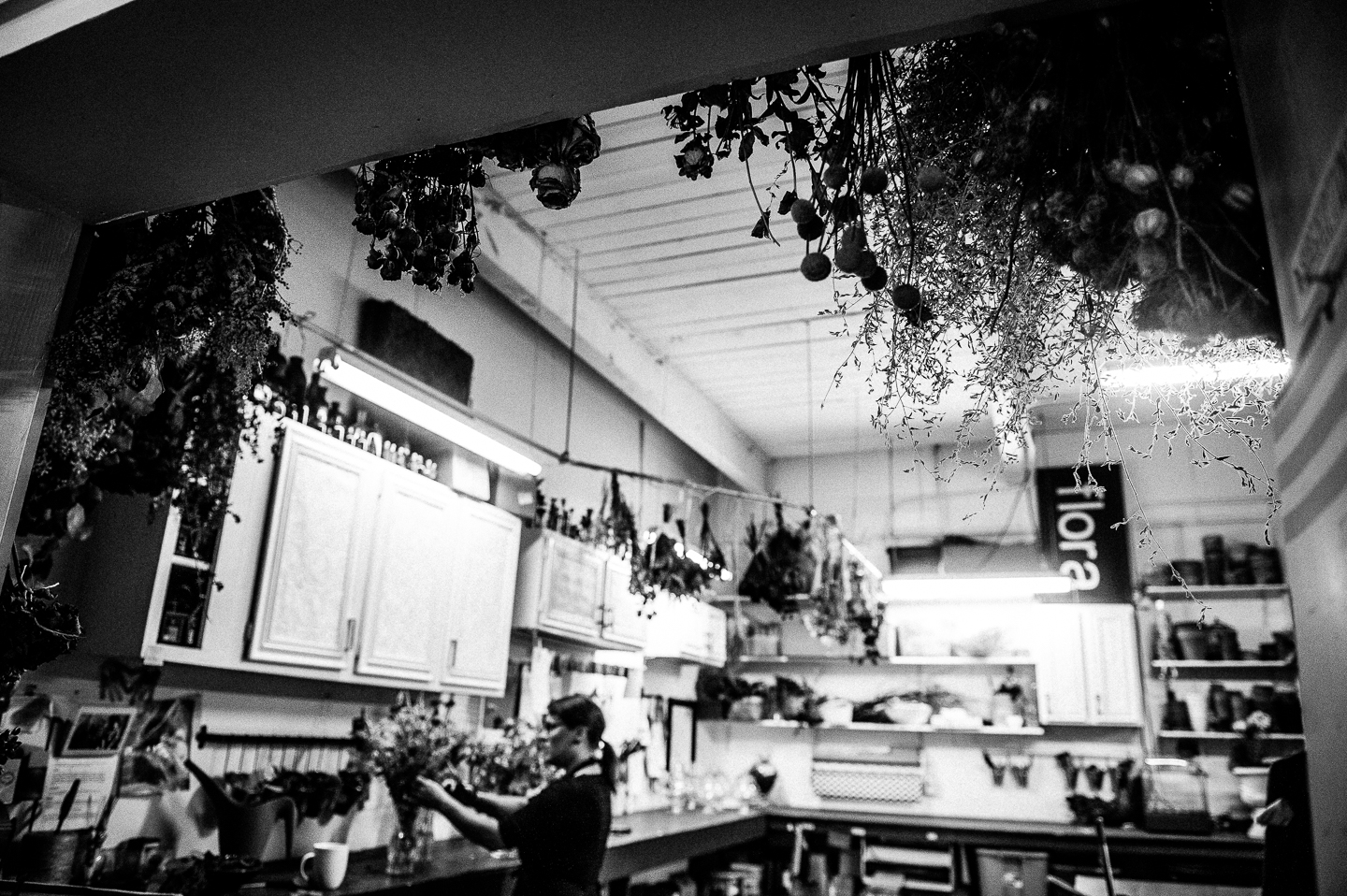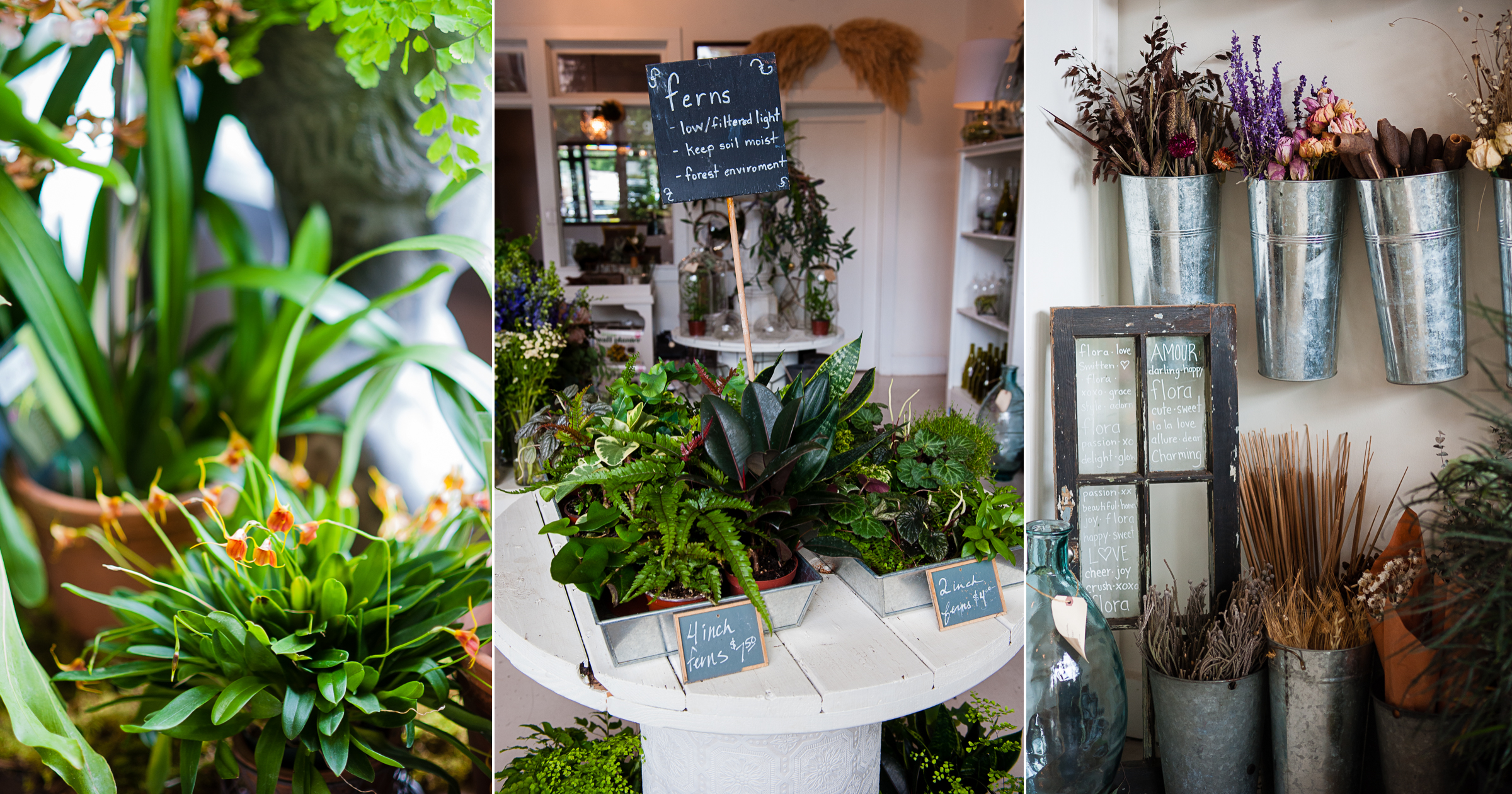 Website
Flora – Asheville Wedding Florals and Design . They have a seriously gorgeous website and blog…Go check it out!!!
How Many Years in Business
3 years ago Melissa opened her floral studio in West Asheville. She's been working in the floral industry since before she can remember…One of her very first jobs in high school was with a florist and she fell in love with the job ever since!!! Melissa works with Tyler and Jess, two other amazing floral designers at Flora. Together they not only offer spectacular wedding floral design, they also have a love for terrariums and can be commissioned to create in home designs.
What do you love most about weddings
Making one of the most important days of someones life beautiful.
Tell us about your ideal client
Cares about the details, is open to us using our expertise to create something custom. Remembering what this is all really about.
If you could offer one piece of advice to couples planning their wedding what would it be
Revel in the moments, this is such a sweet time
Dream Travel Destination
Ireland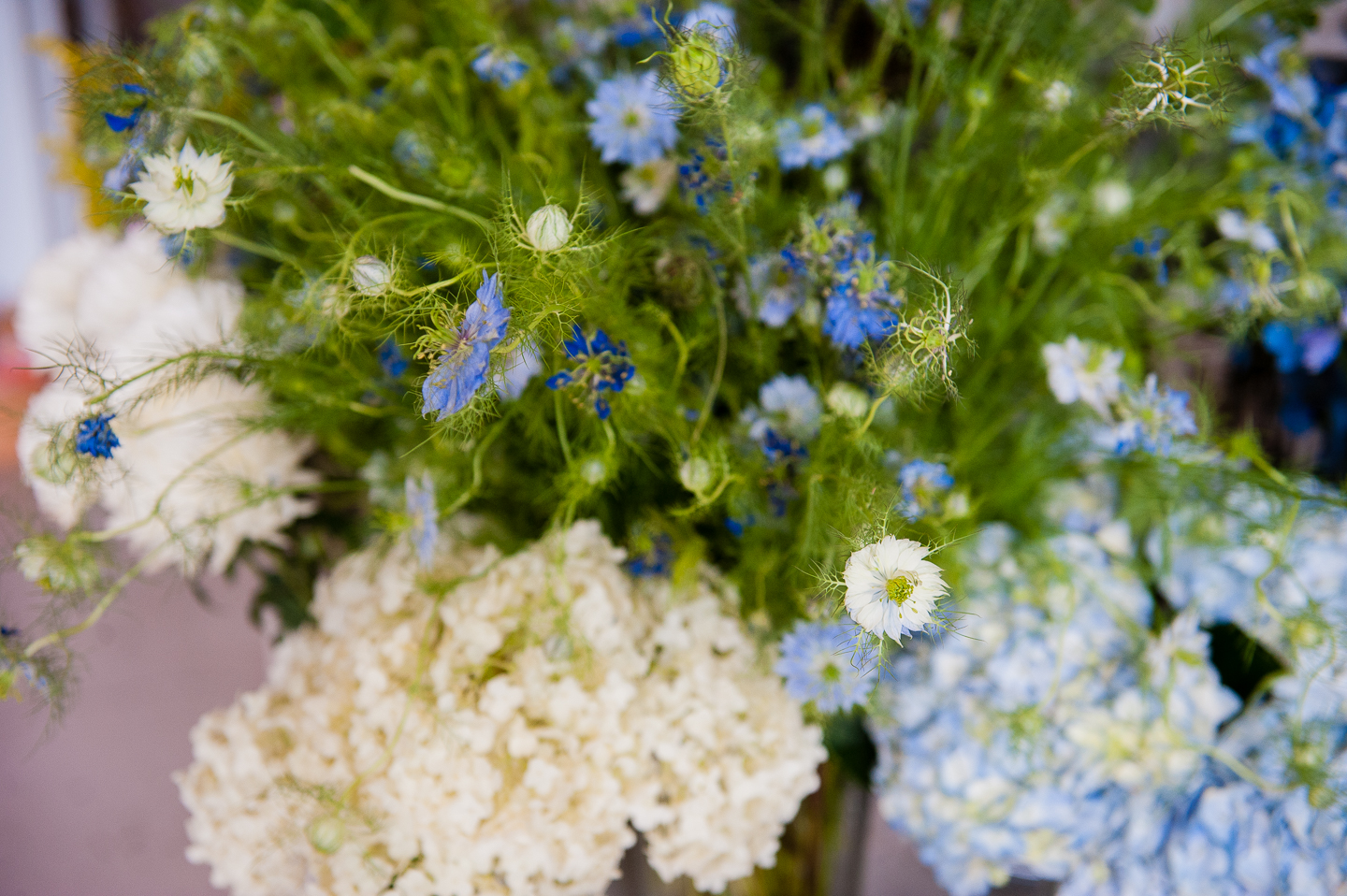 Once the floral arrangement that Melissa created was photo ready, we staged it on a beautiful wooden table and I got to photograph it! The flowers used in the arranged came out of Flora's very own garden and it was simply stunning. Once we're officially located in Asheville (only three weeks till we're asheville wedding photographers!!!) we will definitely be going to them whenever we need flowers for our home :)! Below of the images of a sample wedding floral arrangement that Melissa created, how gorgeous is it?!!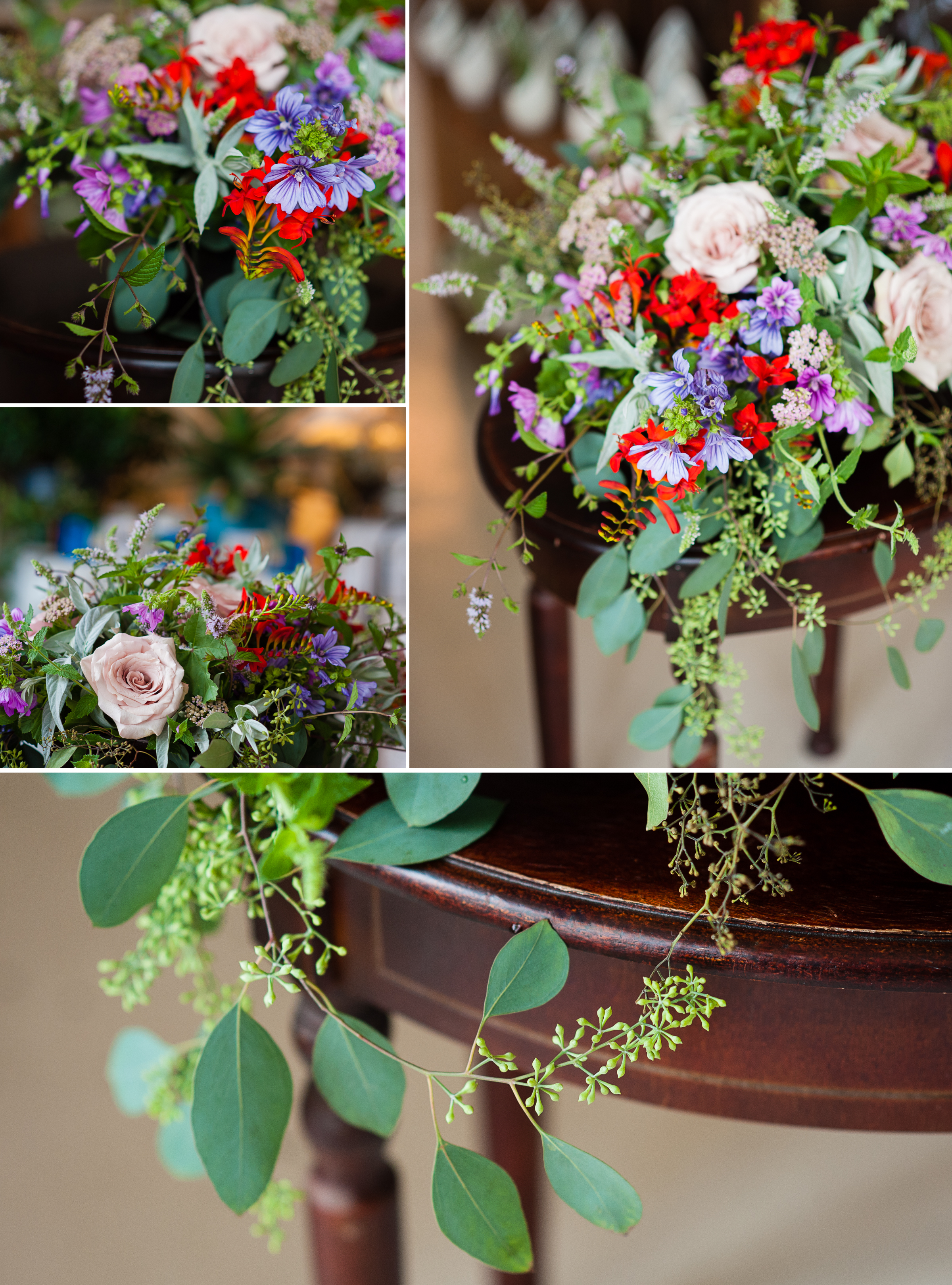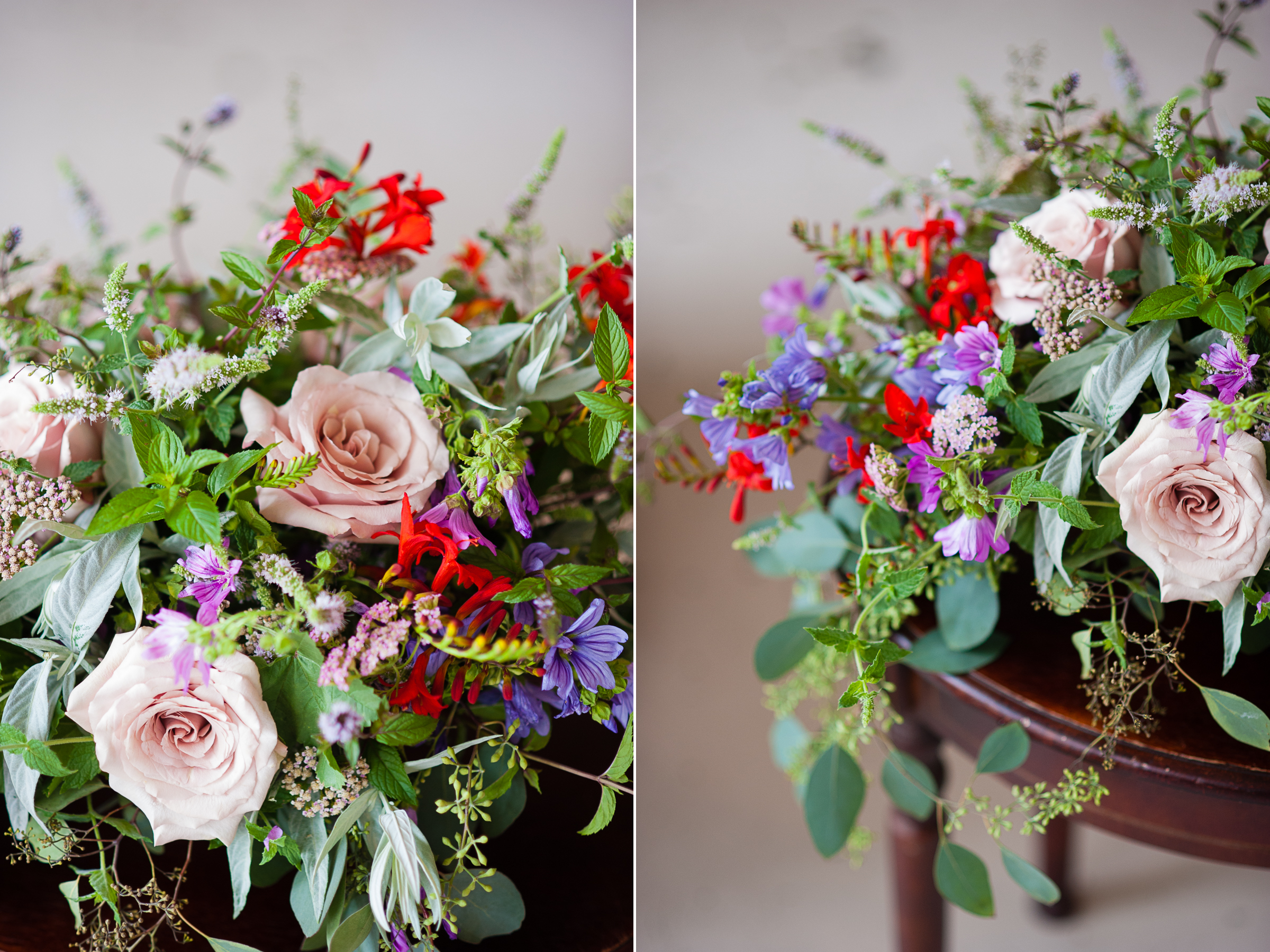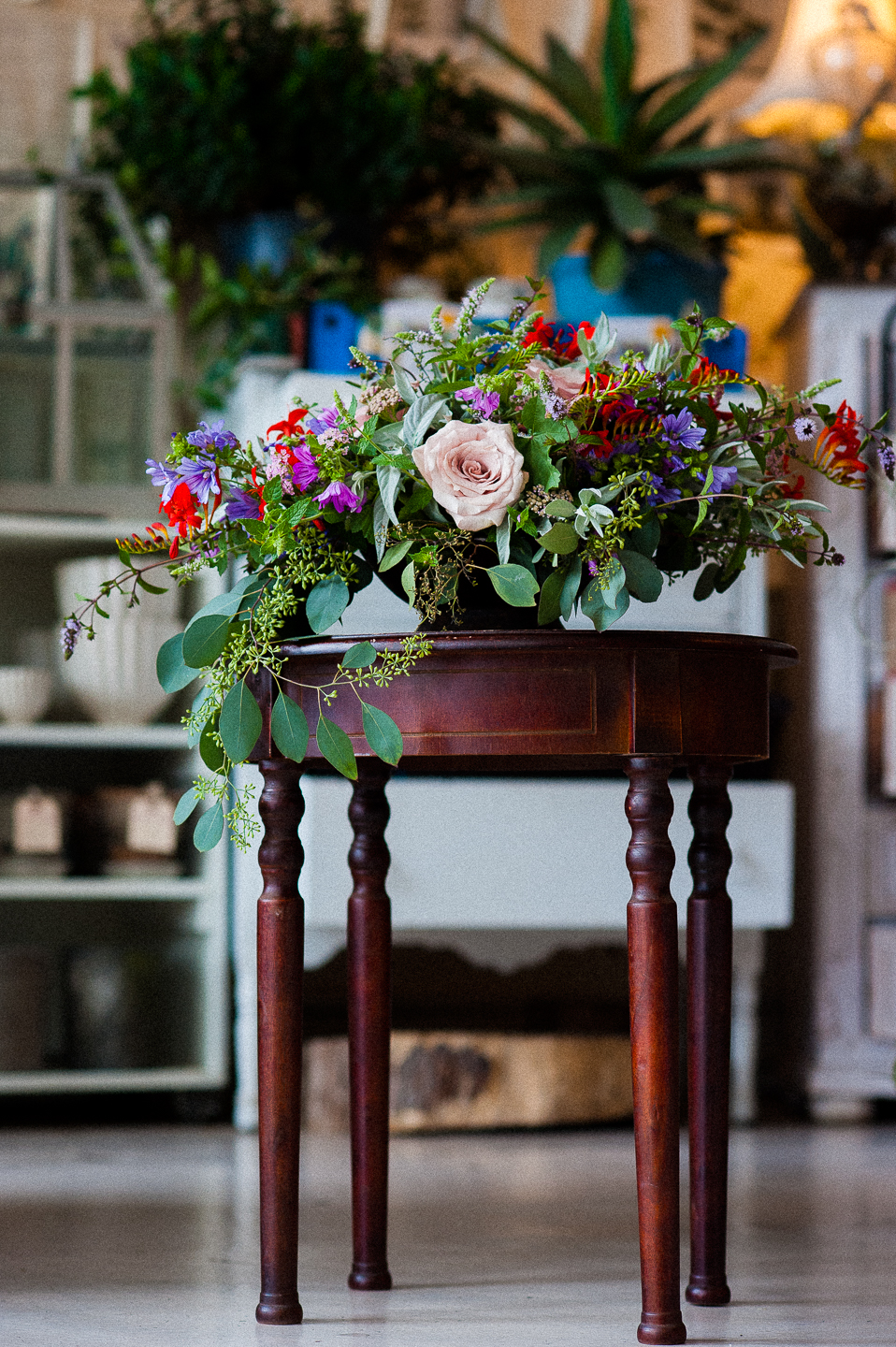 For all you brides looking for an awesome florist for your Asheville wedding… I highly recommend reaching out to Melissa and the ladies at Flora, you won't regret it!!!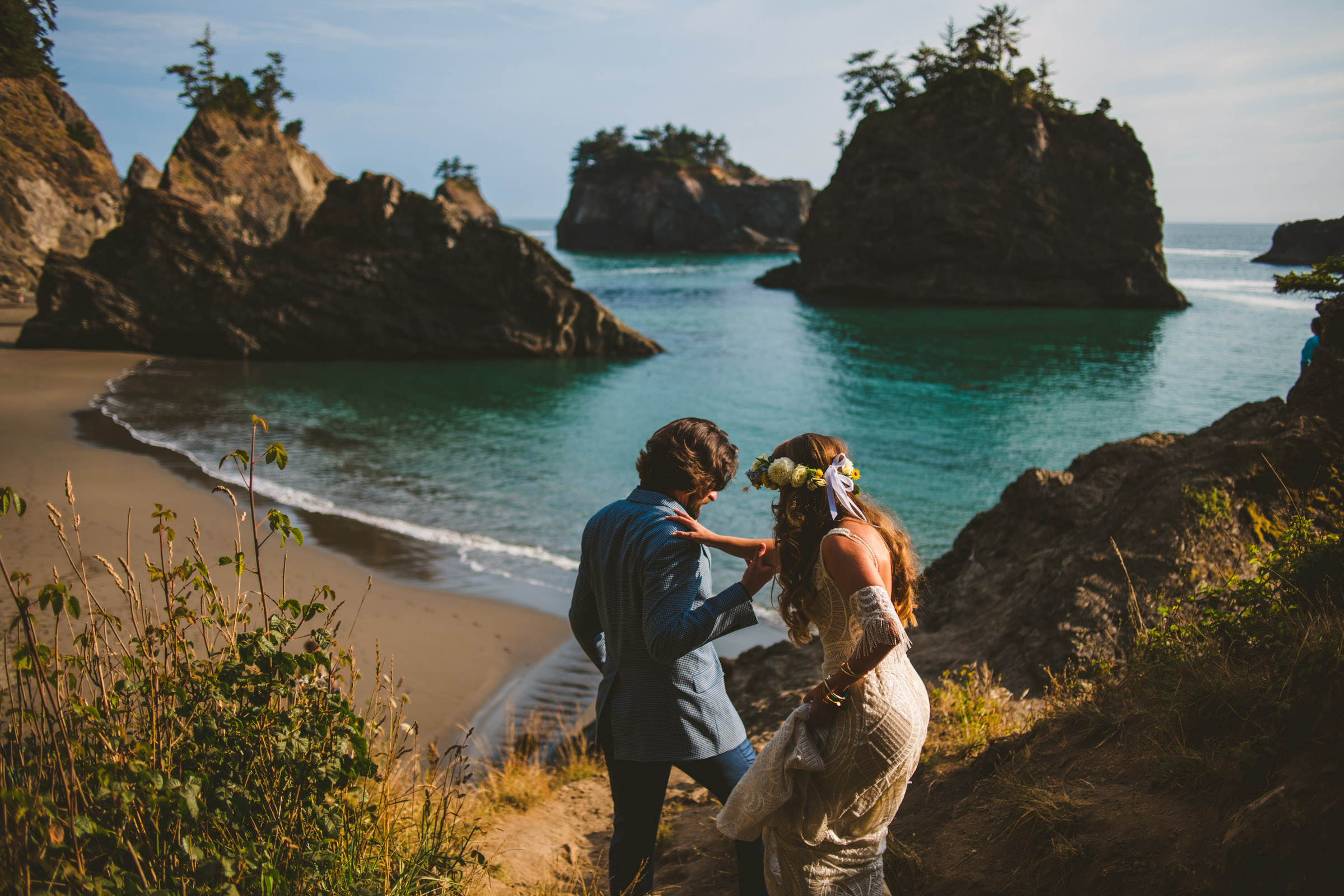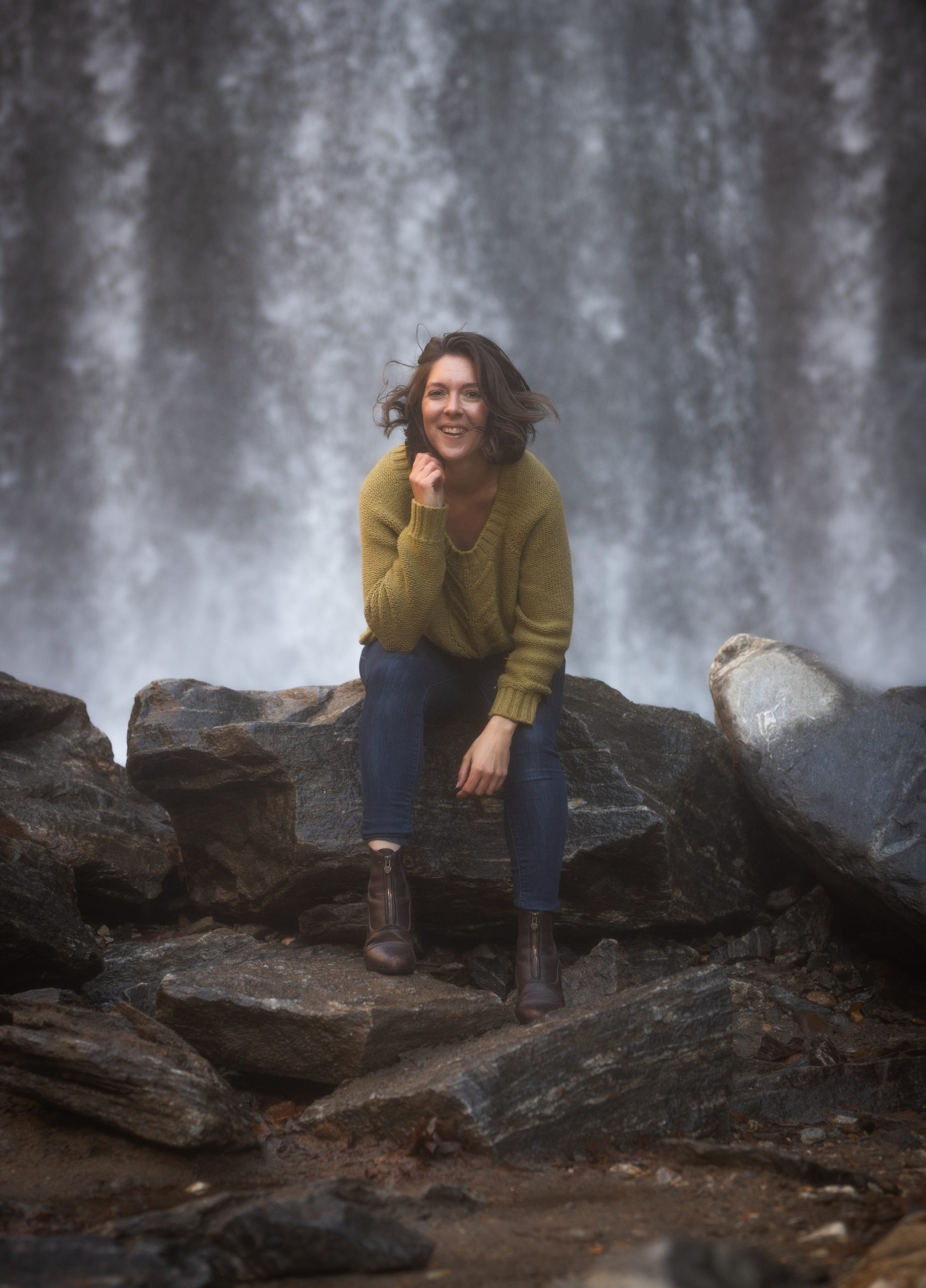 As an elopement photographer and outdoor enthusiast I get absolutely giddy with excitement when helping fellow adventure seekers, travelers, dreamers & fun-loving couples plan their experience based, intentional wedding days.
I live on the road full time traveling the country in my dream home on wheels – a 38' long fully off grid, converted bus.
Some of my favorite adventures include: Backpacking and ice climbing in Alaska, hiking the Napali Coast on Kauai, trekking in the jungles of Costa Rica.