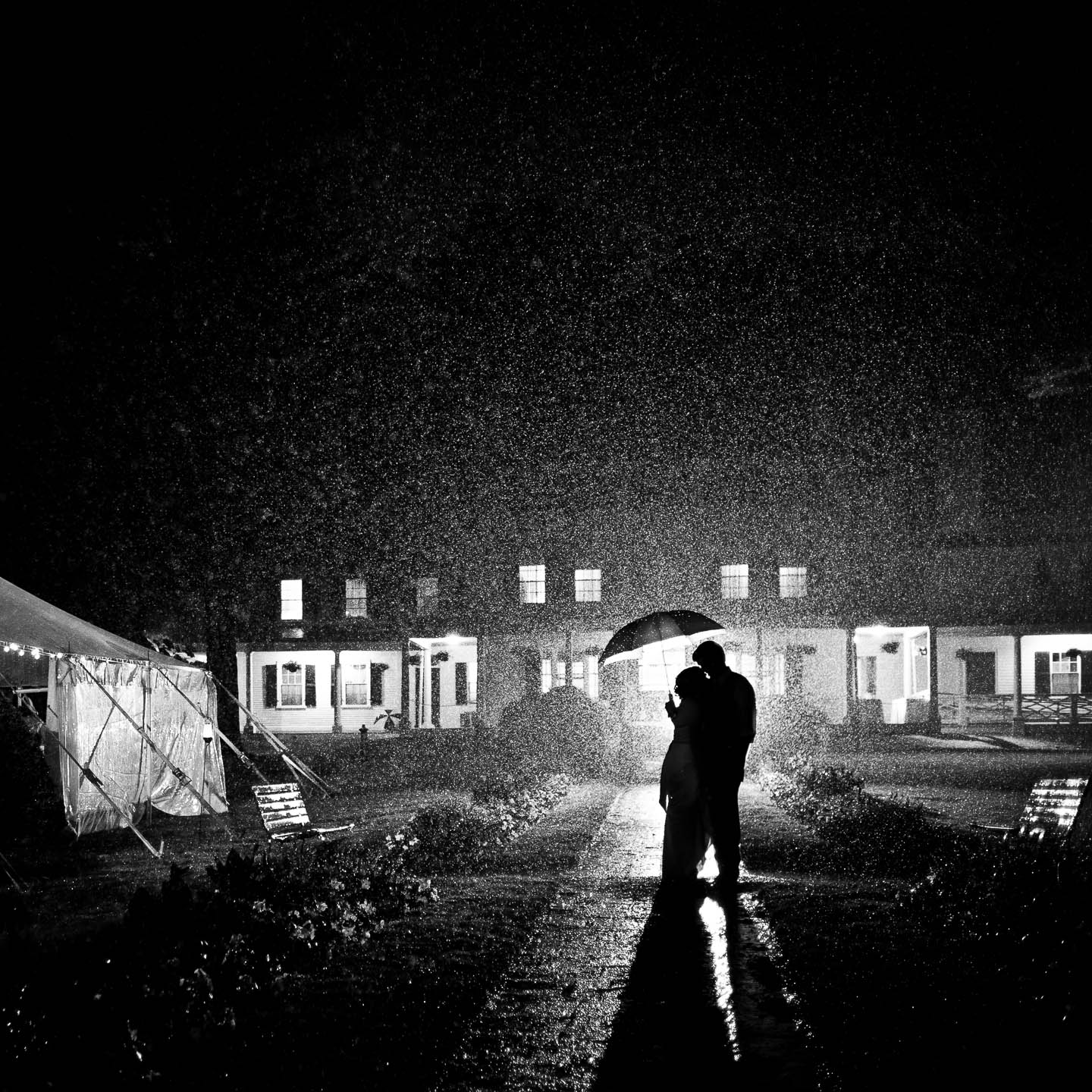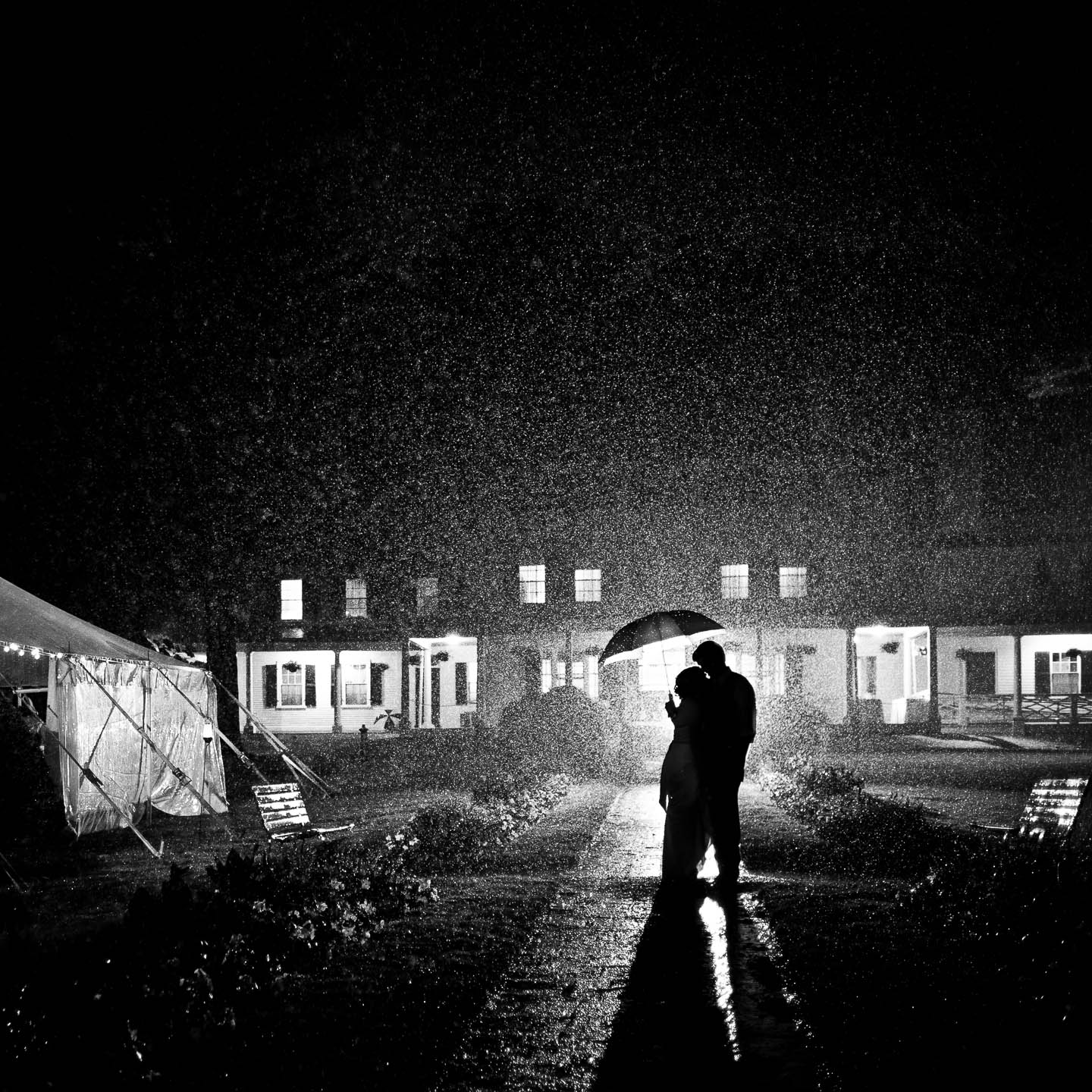 You Can't Run
Now that I think about it an image of a couple running through the rain would be awesome! You should probably take off the high heels though.
The key to getting great wedding images is to be open to whatever may happen on that particular day. Rain, wind, snow, hot or not…just go with it!
It's Not Just Lucky
That's right…"They say it's lucky"
I don't know who they are, or if they actually said anything…but if it rains on your wedding day, I promise you will hear a lot of people repeat those words. Something else I know is that it tends not to rain without clouds, and us photographers love clouds.
If you have to deal with a little rain to get a few clouds on your wedding day I promise it will be worth it. When you see photographers working in studios they always have big light modifiers. Softboxes, umbrellas, beauty dishes…think of clouds as the biggest softbox on the planet. The most flattering light possible! Oh yeah!
These Asheville Wedding Photographers Won't Melt
Short of a hurricane it's pretty difficult to keep Ariel and me inside just because of a little rain. Our gear can take it and we bring extra anyway. Last time I checked neither one of us were fond of wearing a pointy black hat, so don't worry about getting great images in the rain if you are working with us on your wedding day.
Regardless of who is photographing your Asheville wedding, if you see rain in the forecast leading up to your wedding day, get some rain props. Umbrellas are a must and they come in any color or style you can think of. Galoshes are adorable for the girls and I personally would love to see some groomsmen in those yellow overall rain pants this year.
Did it rain on your wedding day? Do you have some advice for rainy wedding days? Share in the comments below. Don't be shy. Tell us what you think.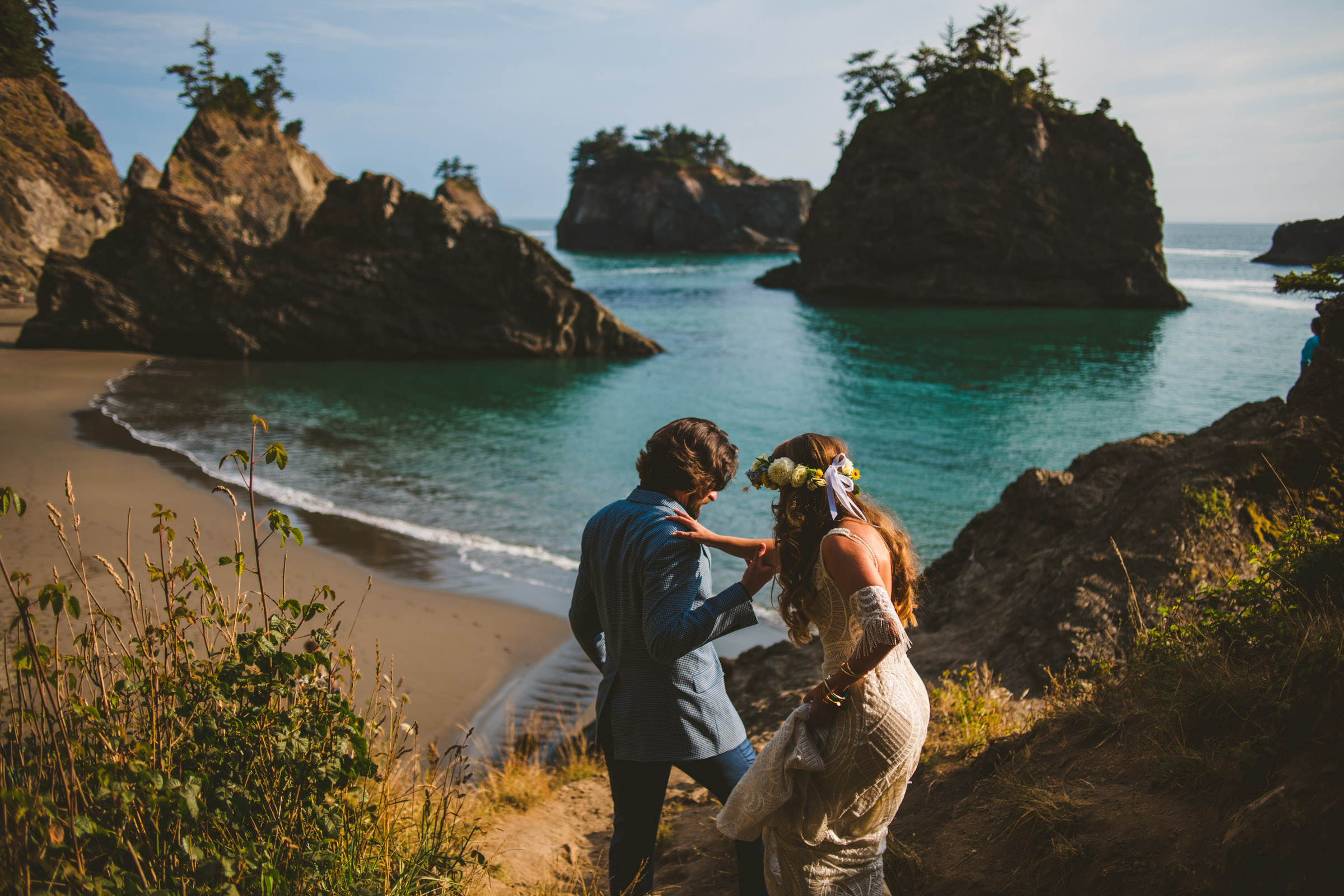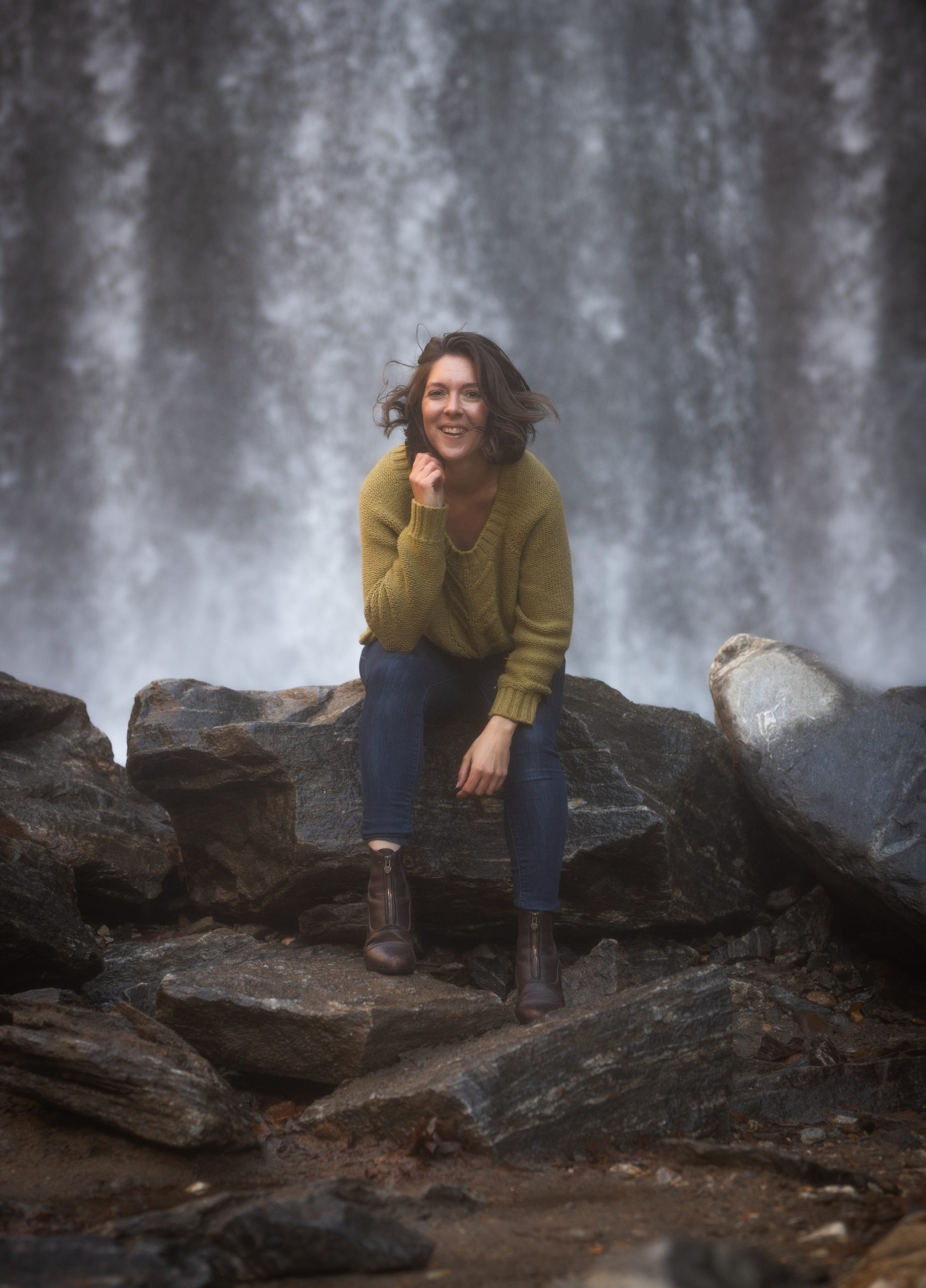 As an elopement photographer and outdoor enthusiast I get absolutely giddy with excitement when helping fellow adventure seekers, travelers, dreamers & fun-loving couples plan their experience based, intentional wedding days.
I live on the road full time traveling the country in my dream home on wheels – a 38' long fully off grid, converted bus.
Some of my favorite adventures include: Backpacking and ice climbing in Alaska, hiking the Napali Coast on Kauai, trekking in the jungles of Costa Rica.