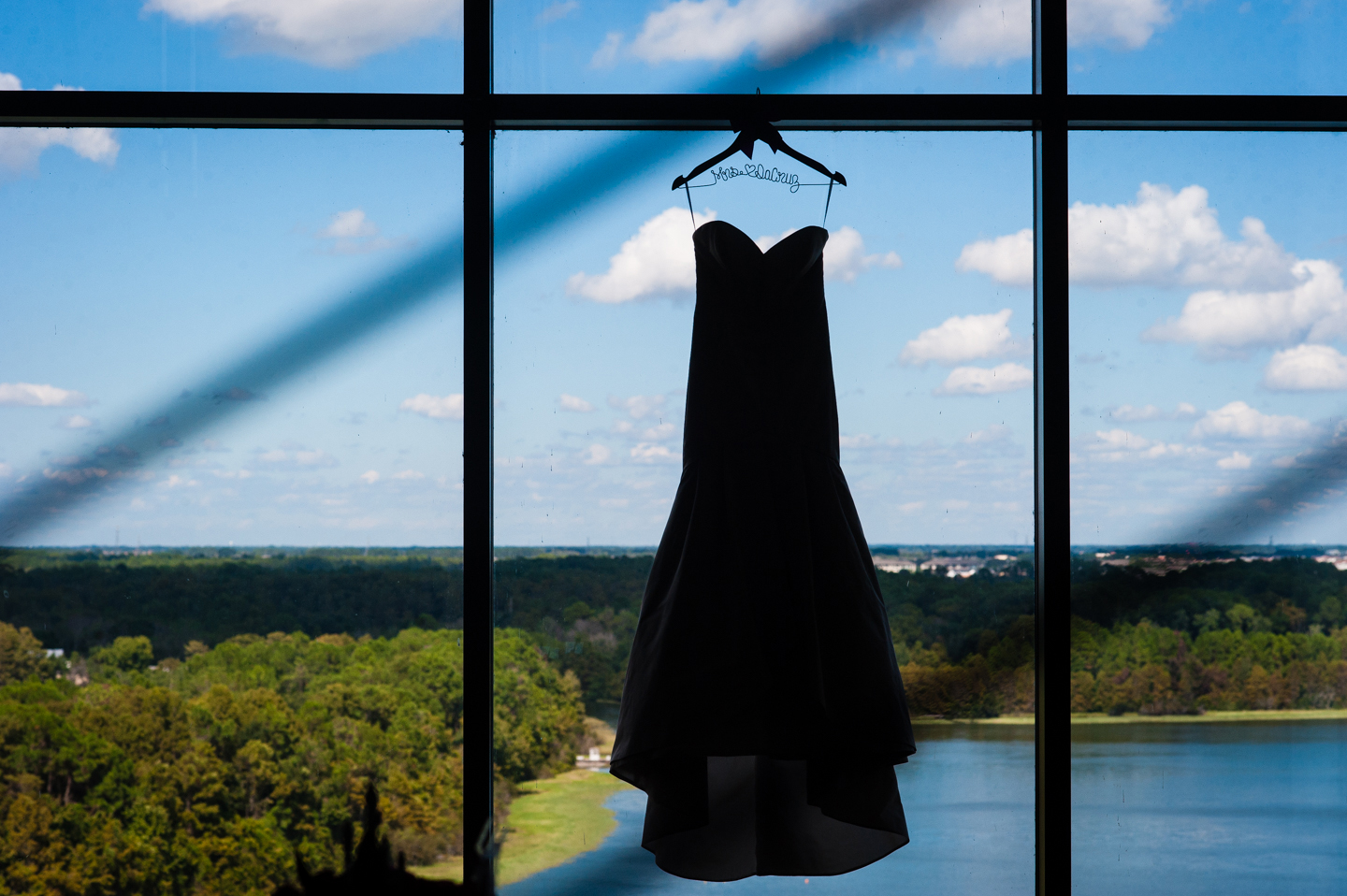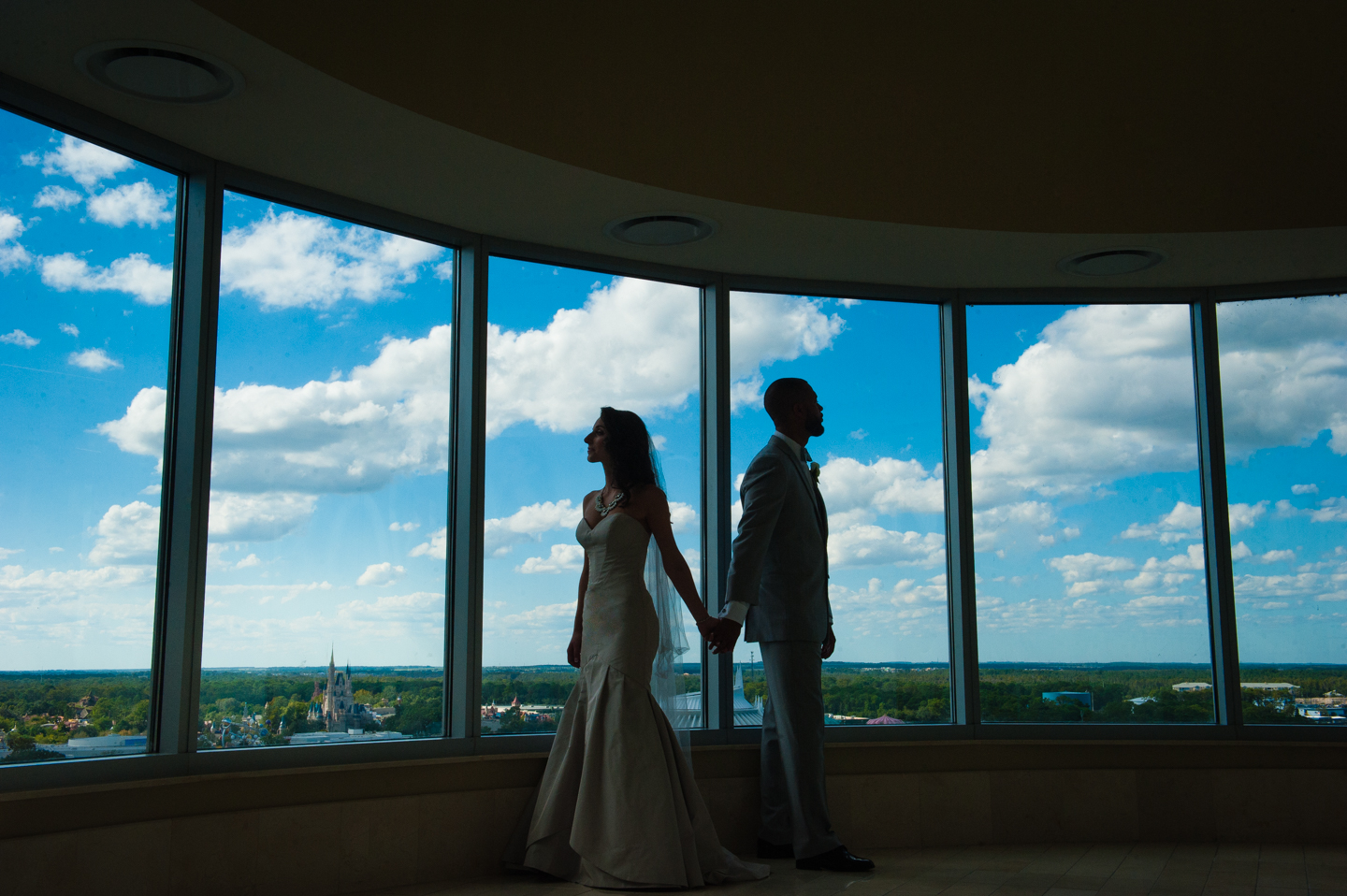 Destination weddings have easily become a favorite here at AMW Studios! The excitement and adventure of shooting in a new location, we revel in it!! This destination wedding at
Atlantic Dance Hall in Walt Disney World
was absolutely no exception! It started out with just an engagement session… Lily and Mark originally contacted us a couple years ago as a recommendation from a past bride and groom, to shoot their engagement session on the beautiful streets of Boston. We had a blast wandering through the city and they filled us in on the magical wedding they were planning at Disney World… Fast forward a couple months, Lily and Mark asked us if we'd like to be a part of their wedding and of course we said yes!!! In October we traveled down to Florida and what a blast we had photographing their gorgeous wedding! Lily and Mark are so full of love for each other, anyone in the same room as them can see it!! We are so excited to shared some of our favorite images from their day, we hope you love them!!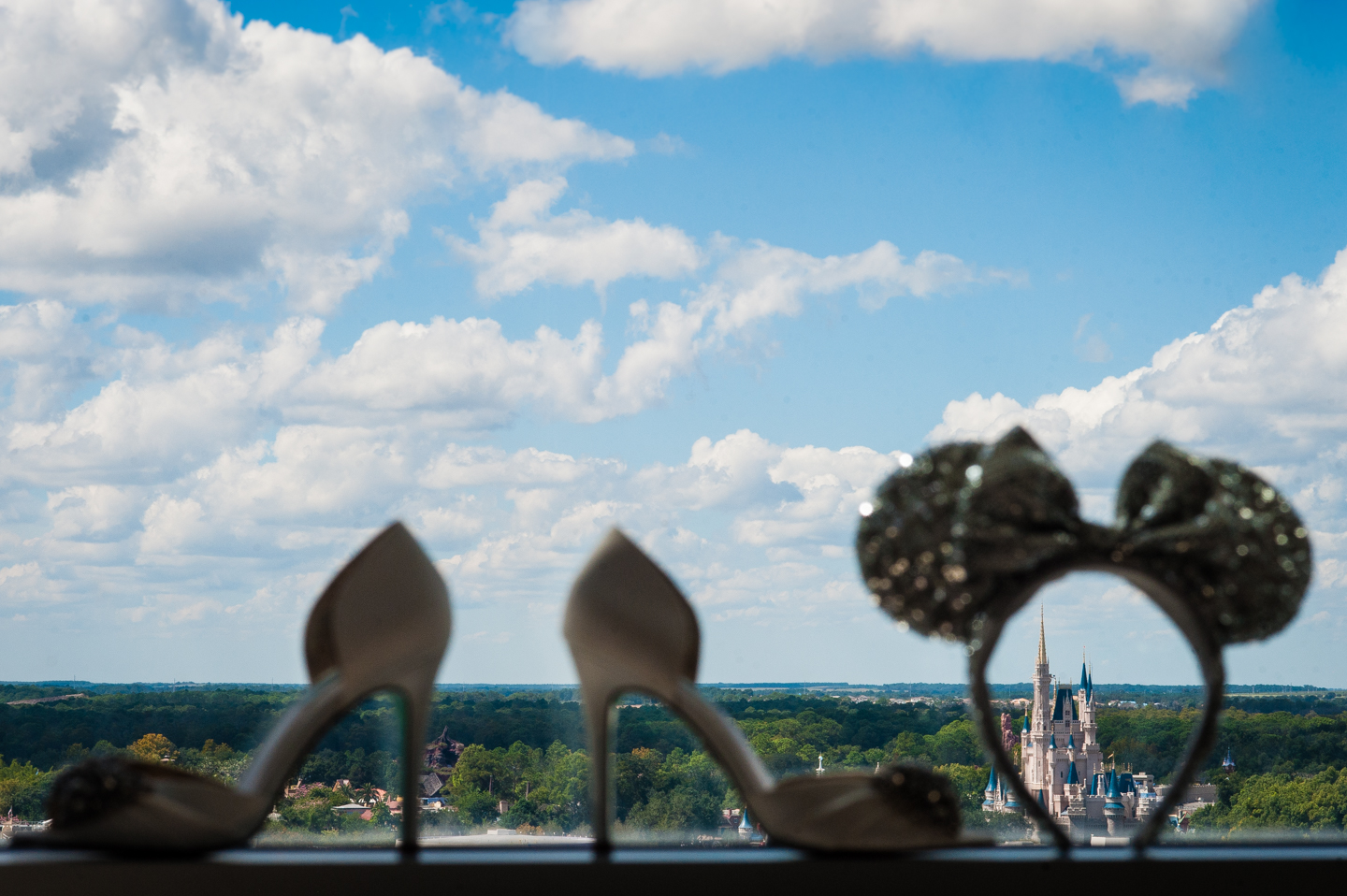 Lily and her girls got ready on the 14th floor of Disney's Bay Lake Towers, the room where the elevators are had a perfect view of Cinderella's Castle… I had some fun shooting details with the Magic Kingdom in the background.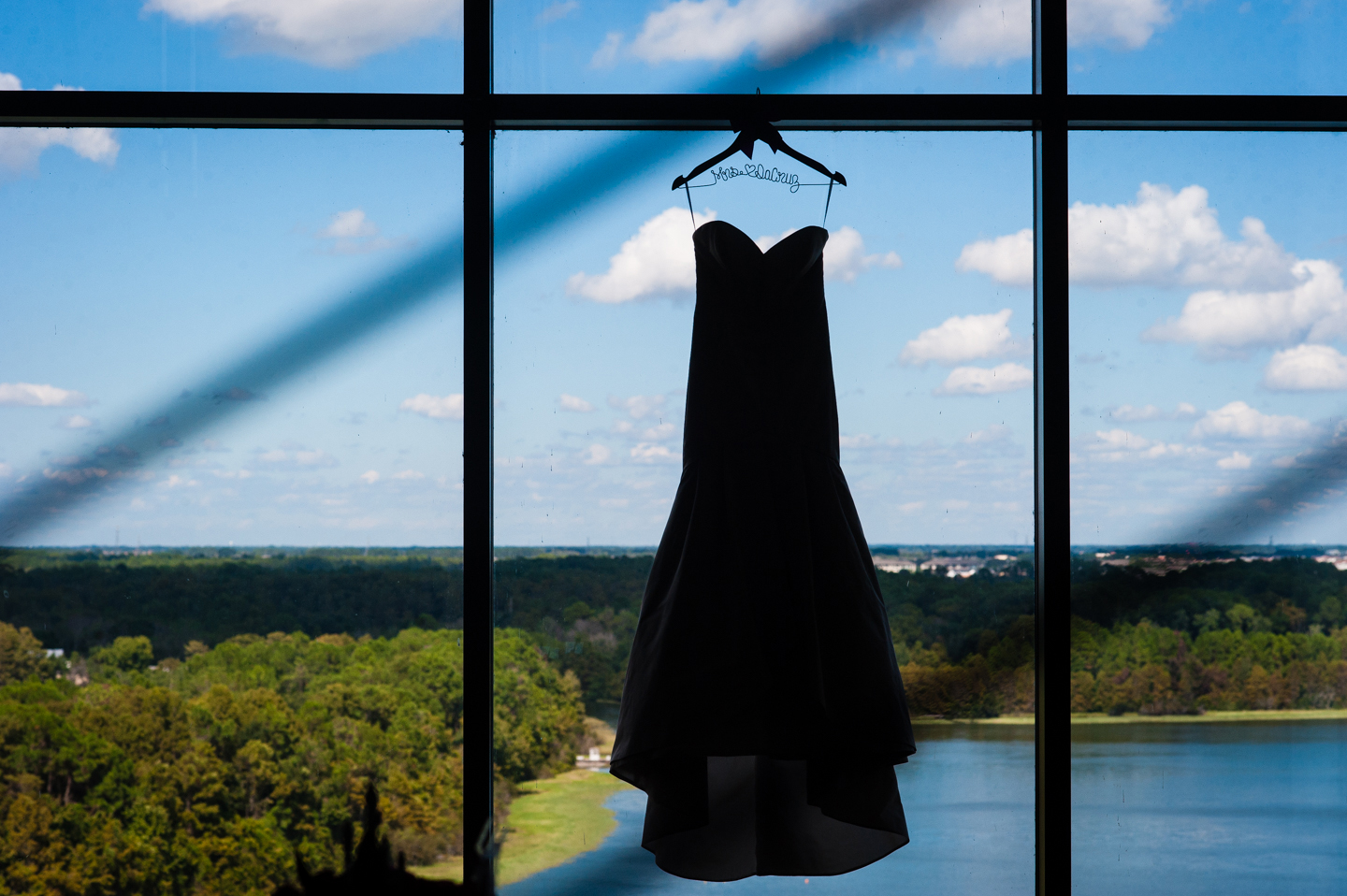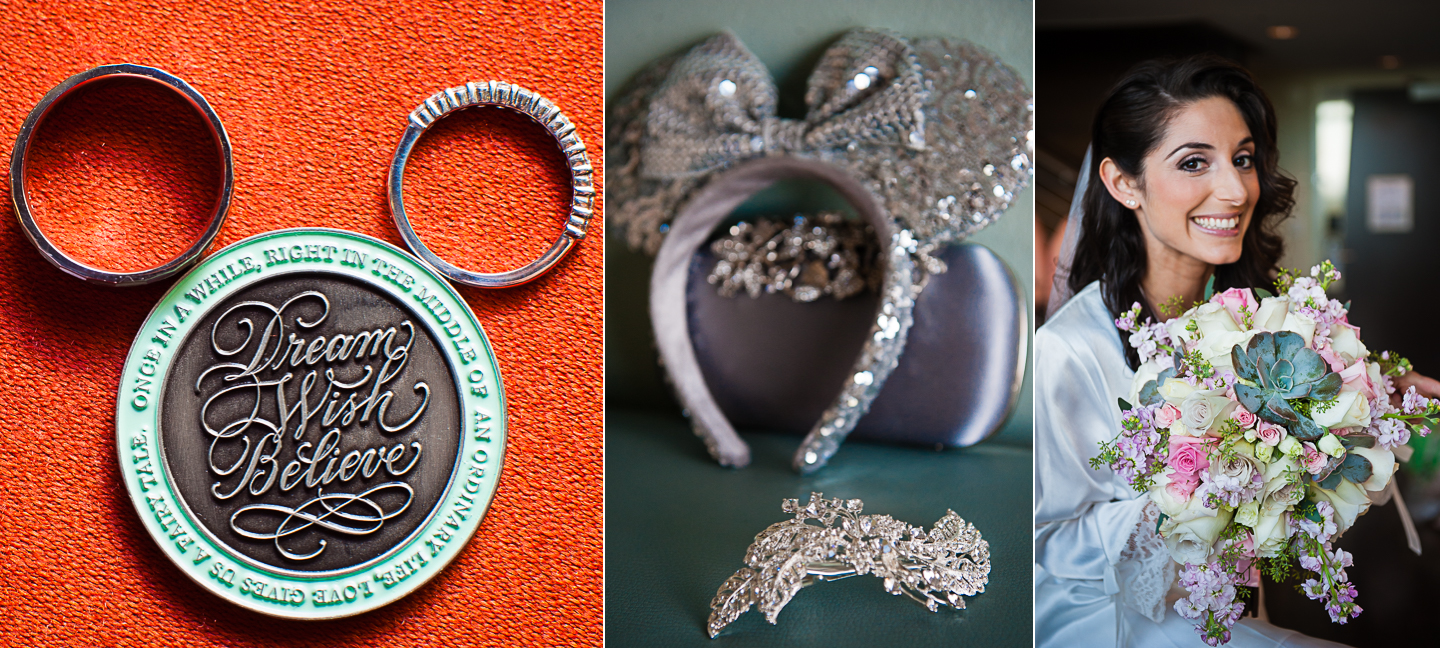 The details that both Lily and Mark had were adorable and so them…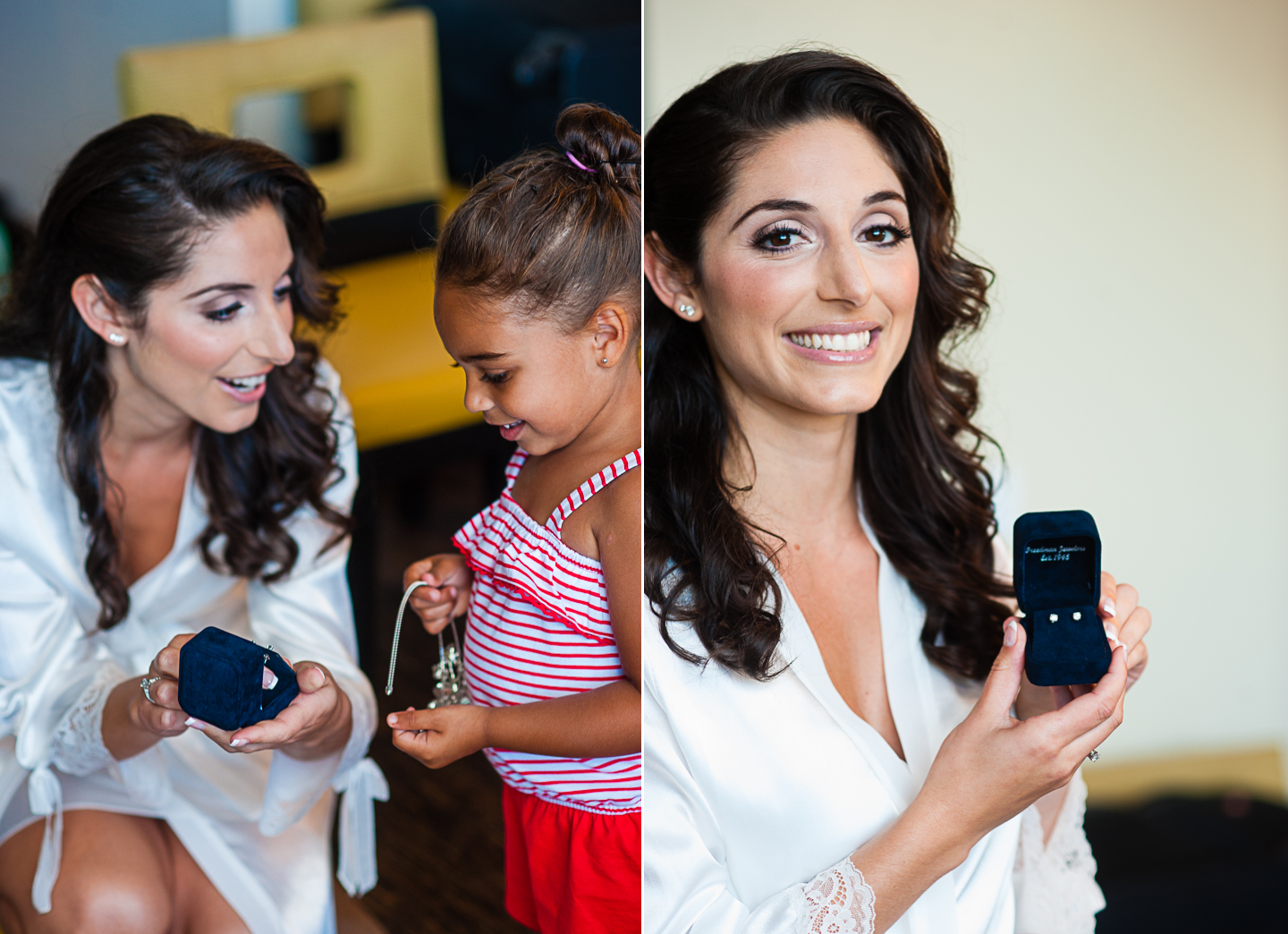 How cute is this flower girl… She delivered Mark's wedding day present to Lily… It was so stinkin cute!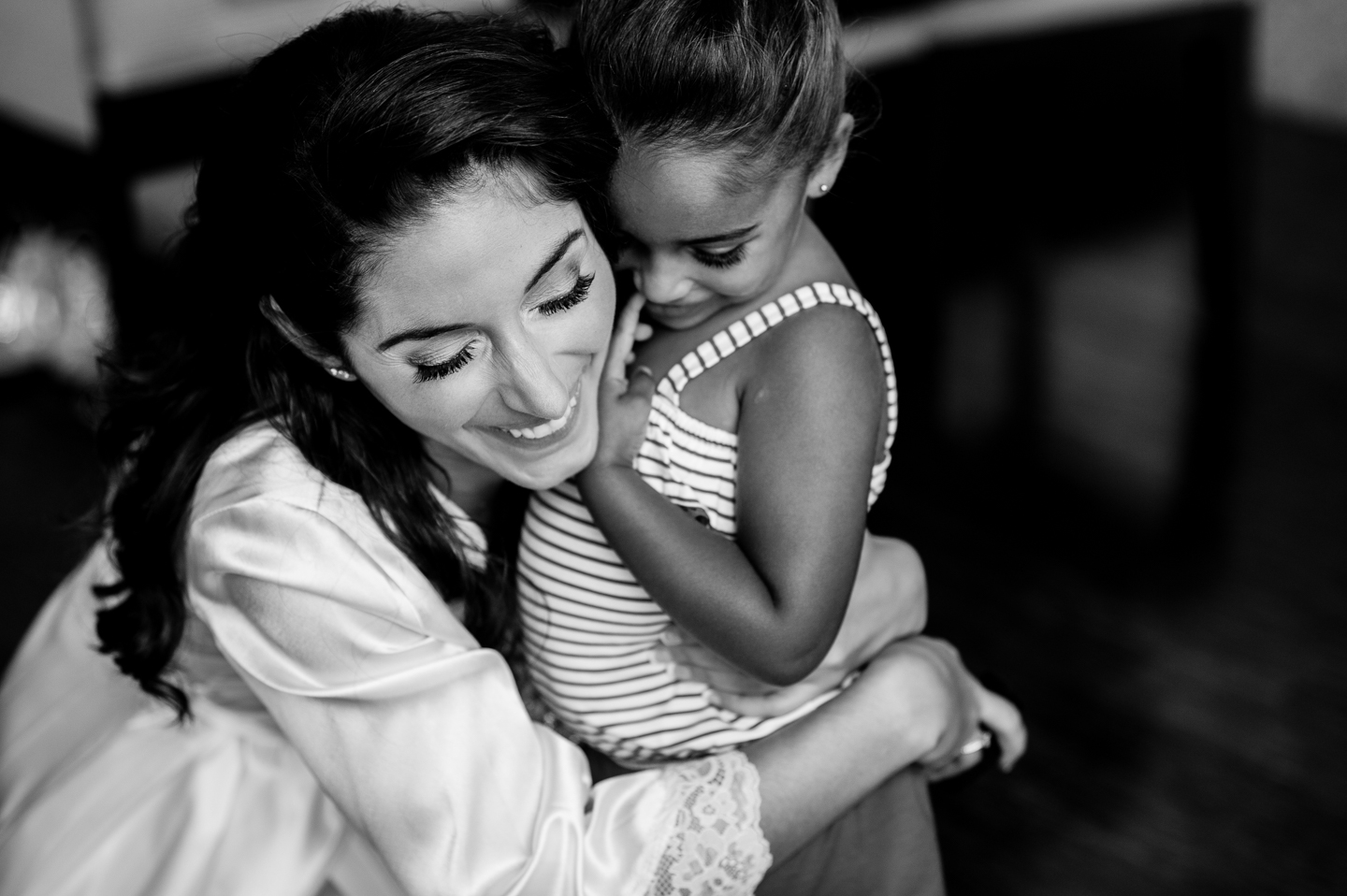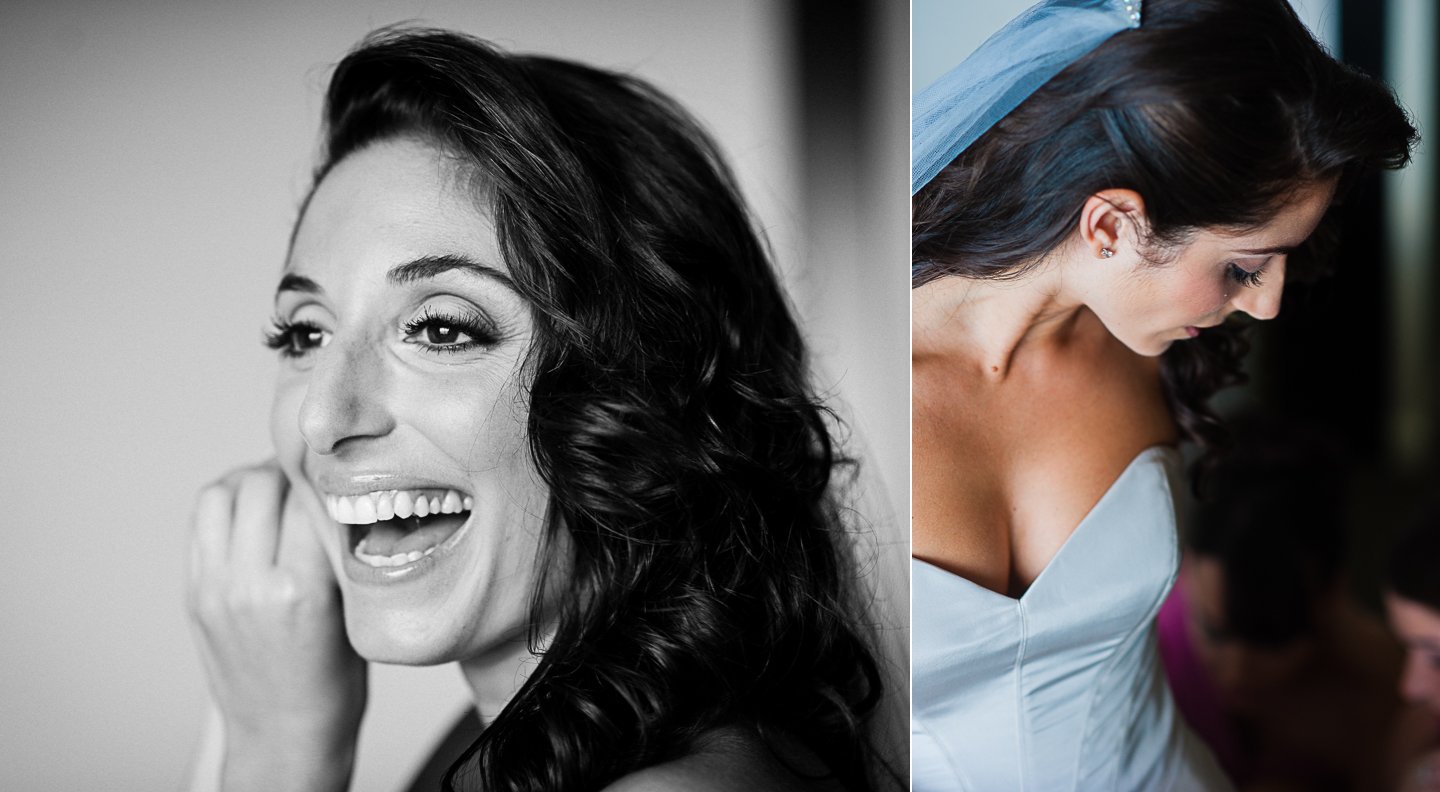 Beautiful bride…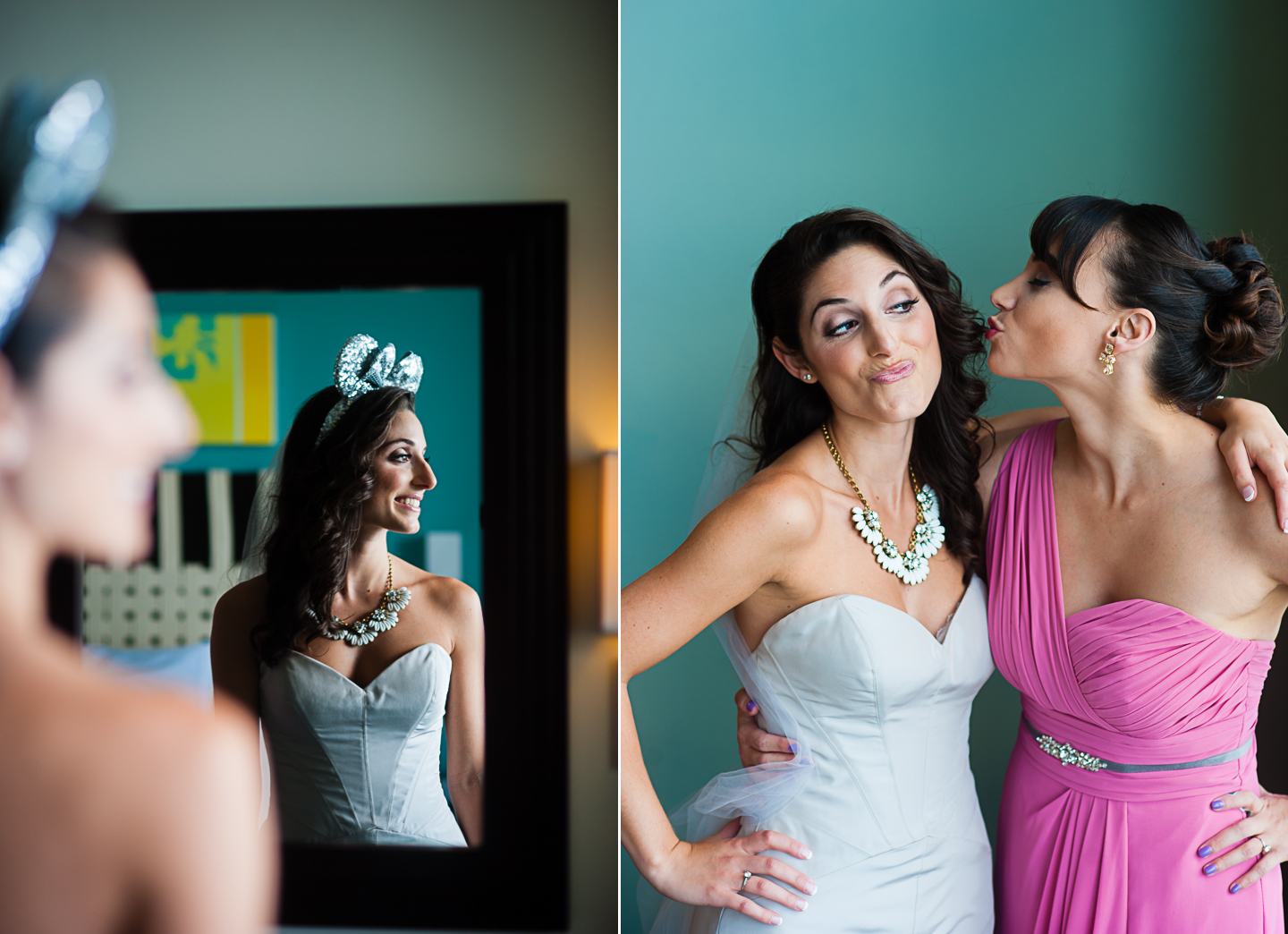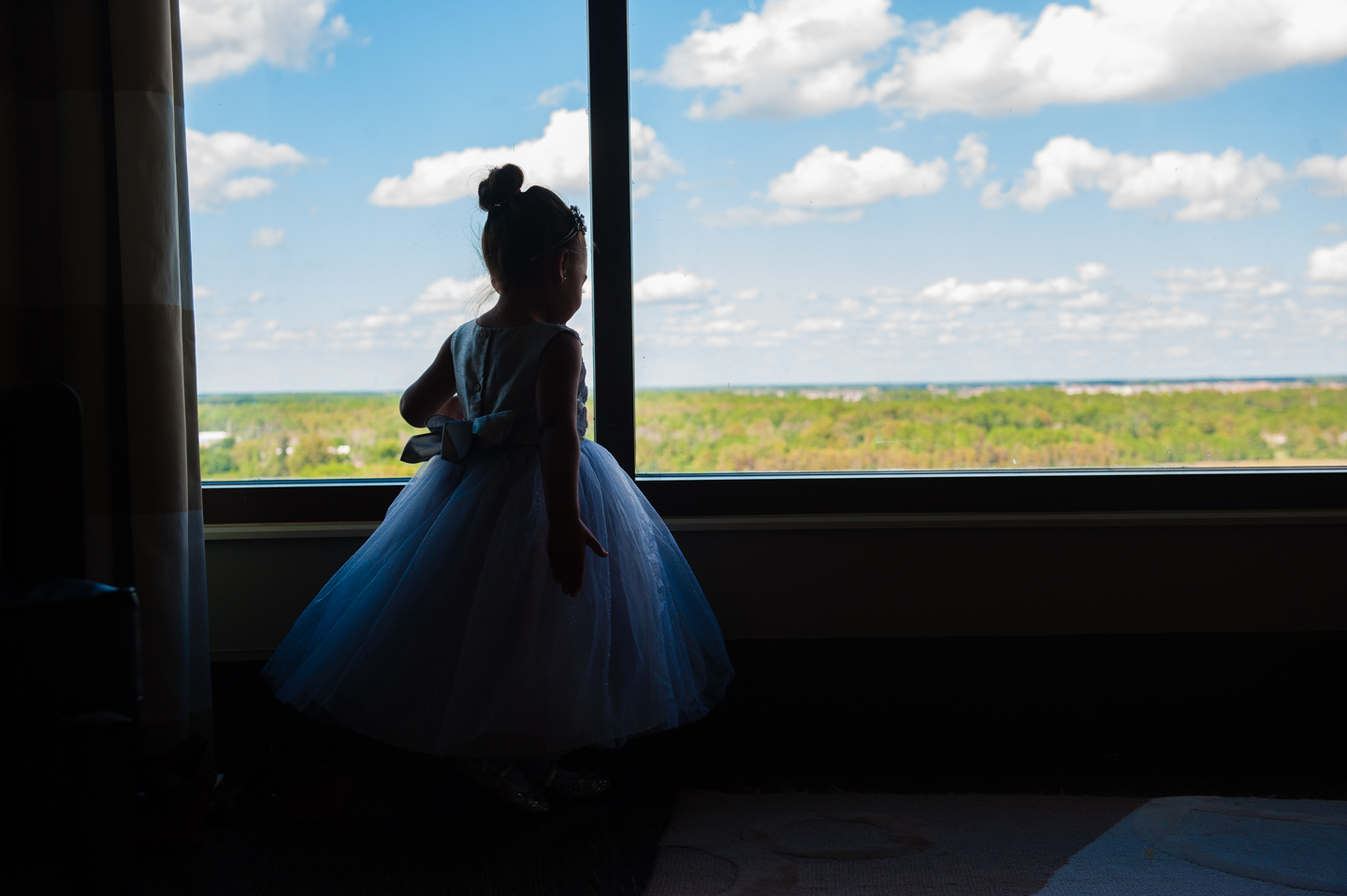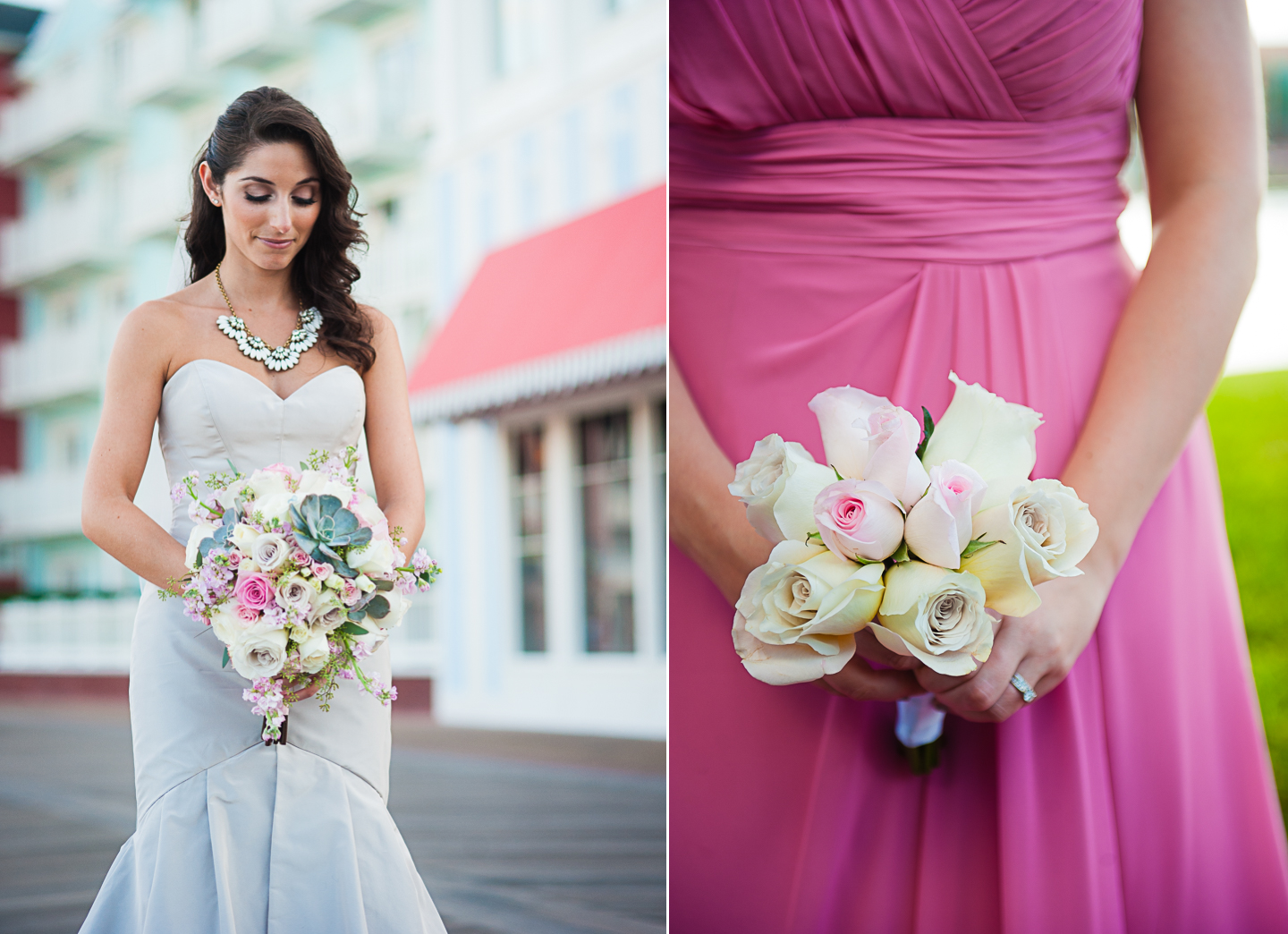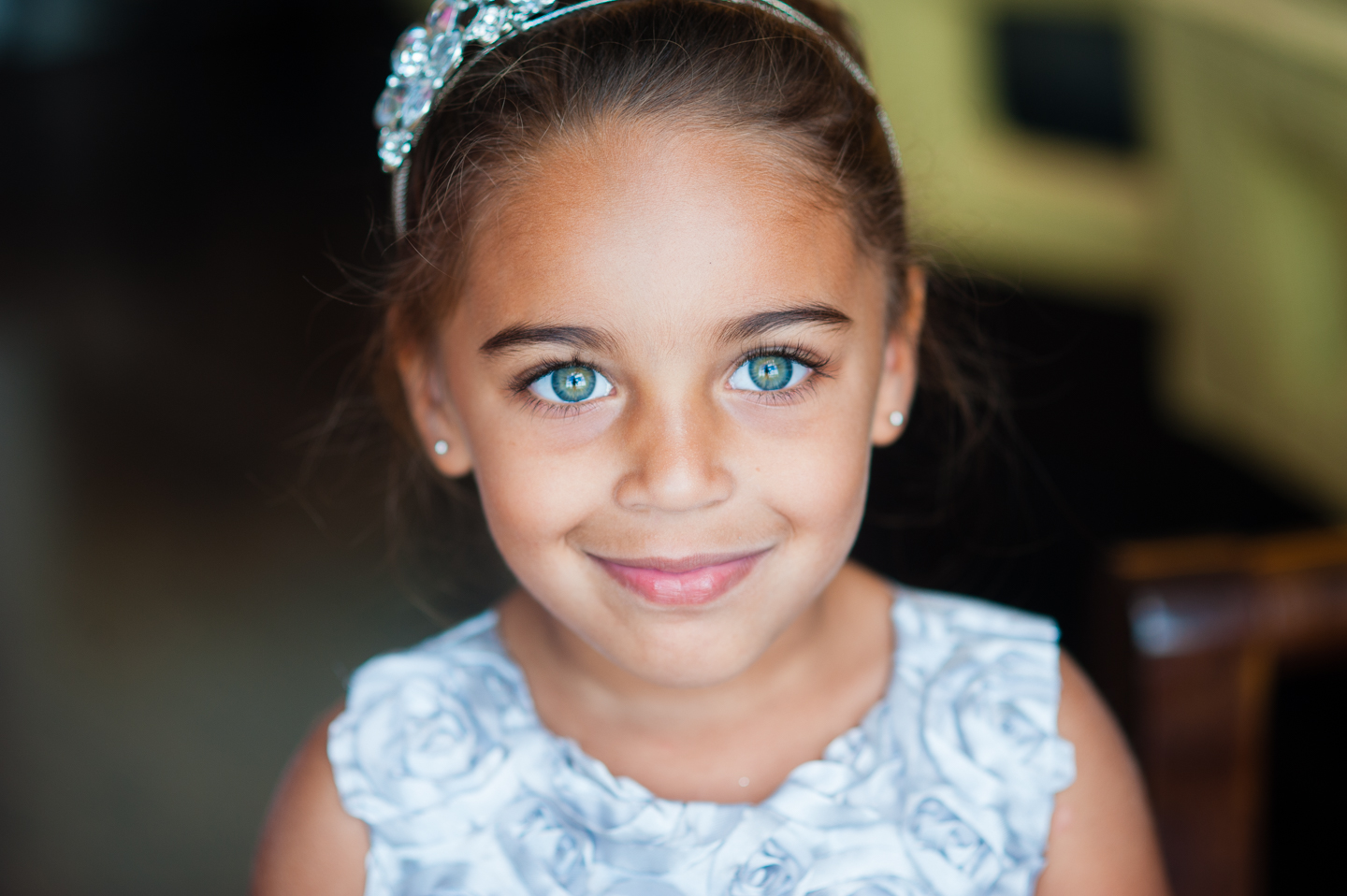 Those eyes…. cutest flower girl ever!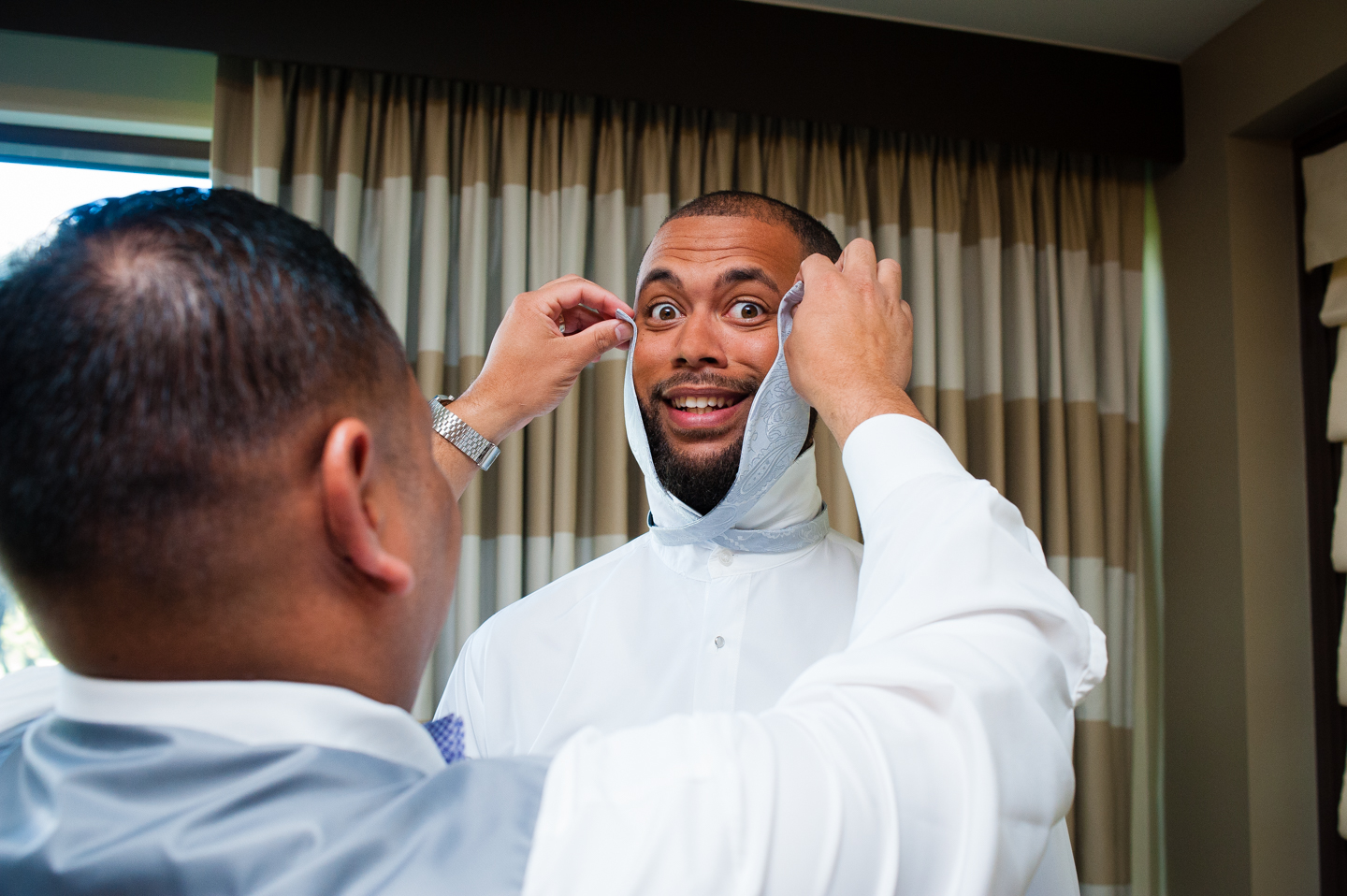 The guys had fun helping Mark get dressed…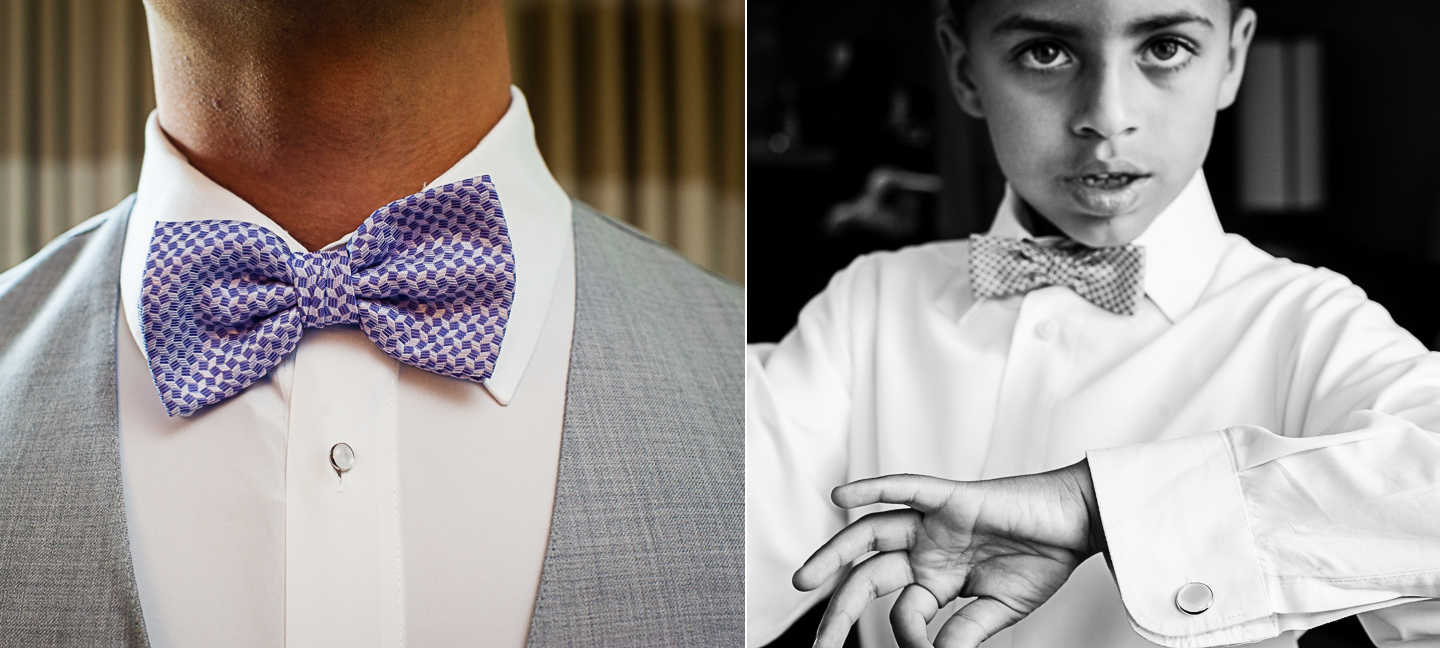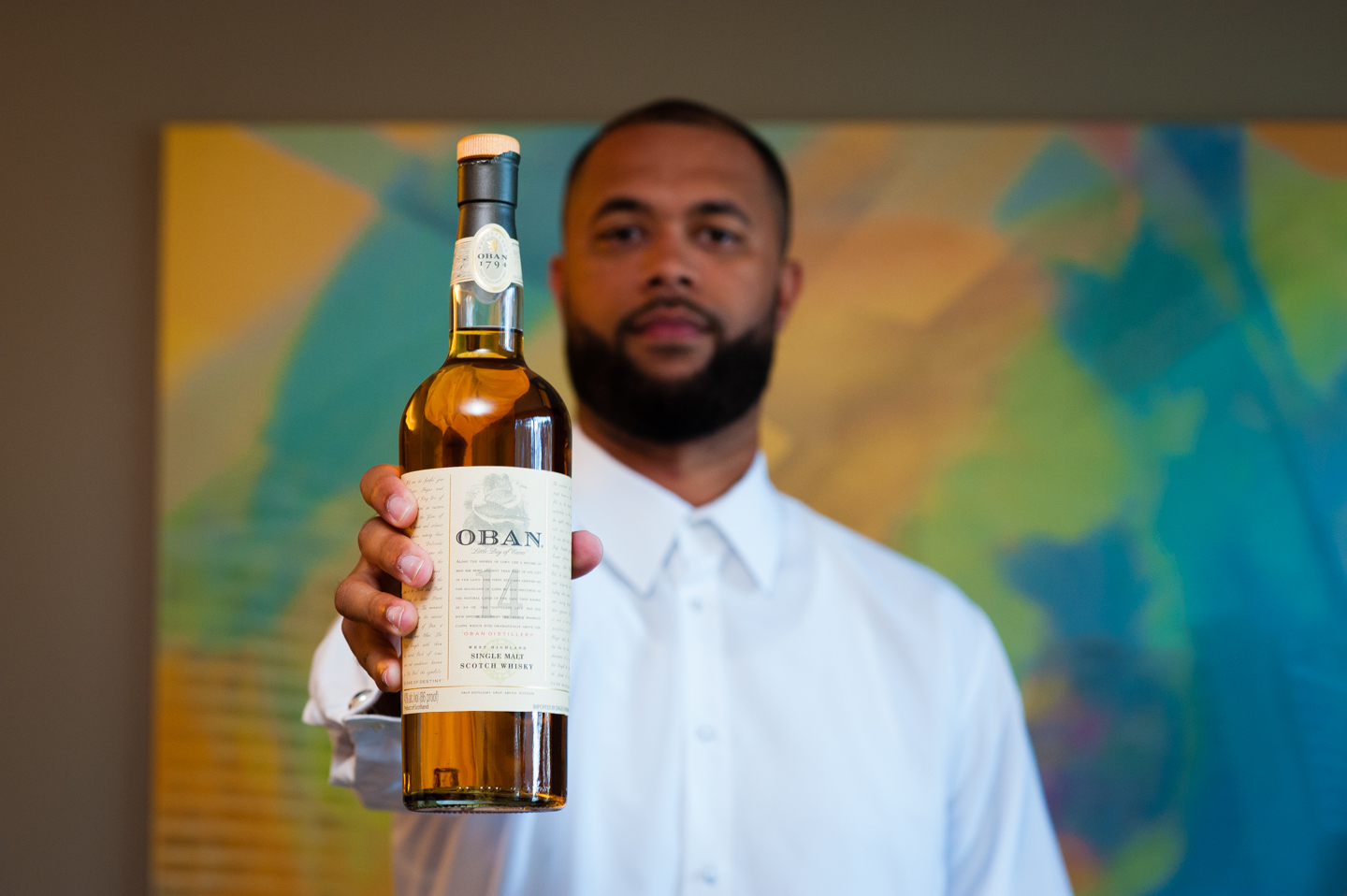 The light in the courtyard of Disney's Contemporary Resort was perfect for portraits of the guys!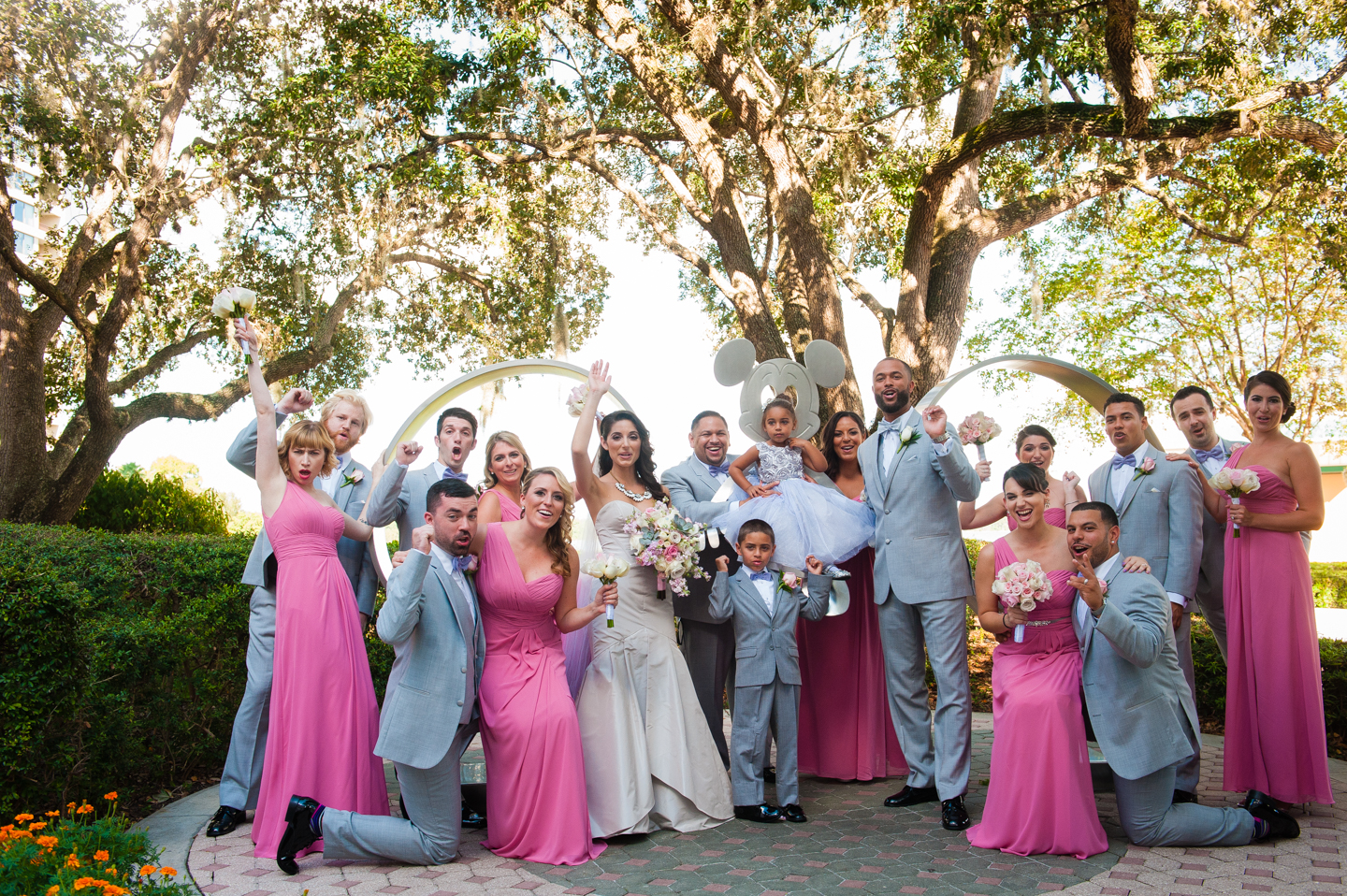 One of Mark and Lily's only requests when it came to photos was a picture by the Mickey statue… Every trip these two take to Disney they take a picture with Mickey, obviously their wedding day was no exception…Mission accomplished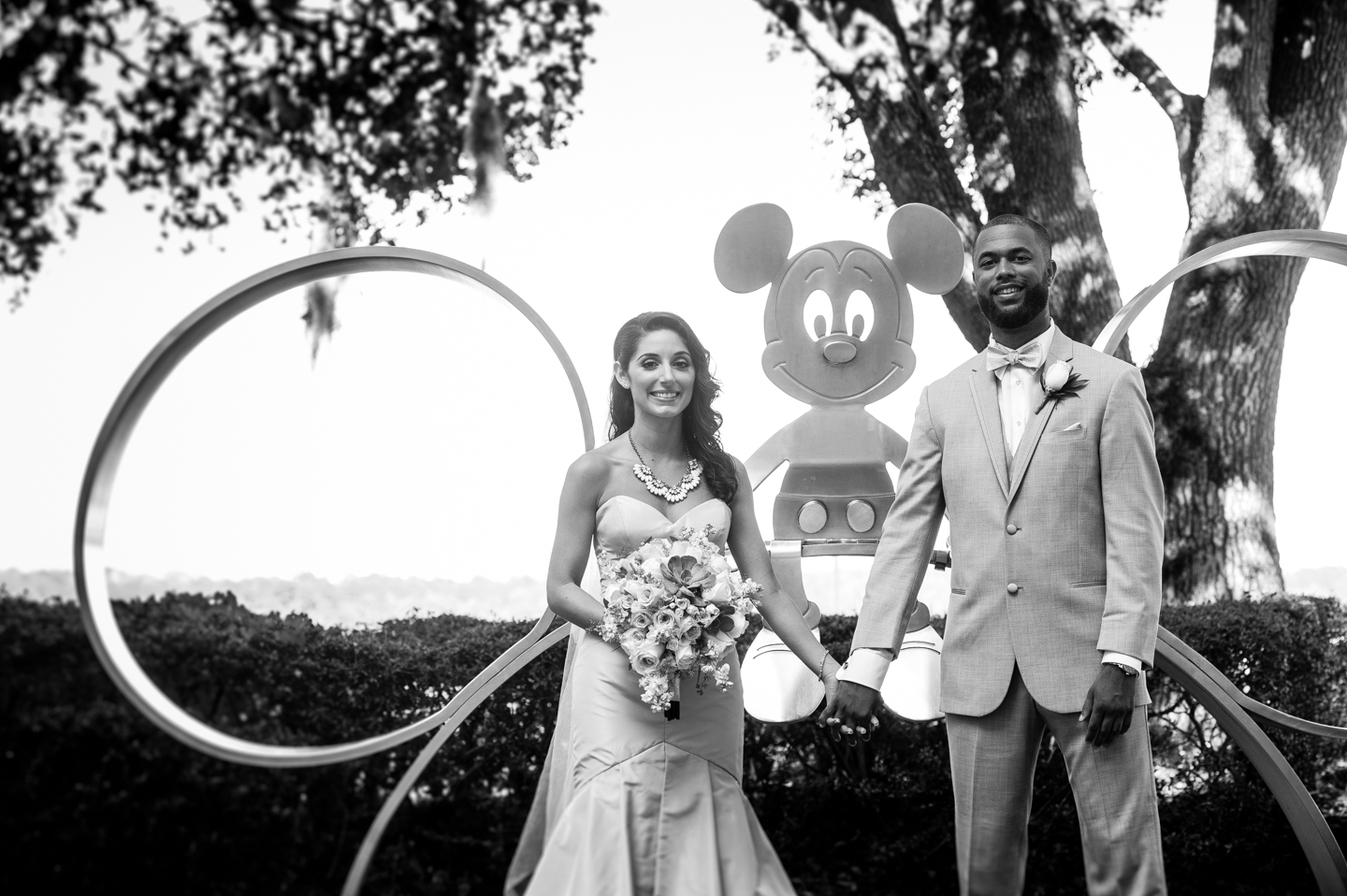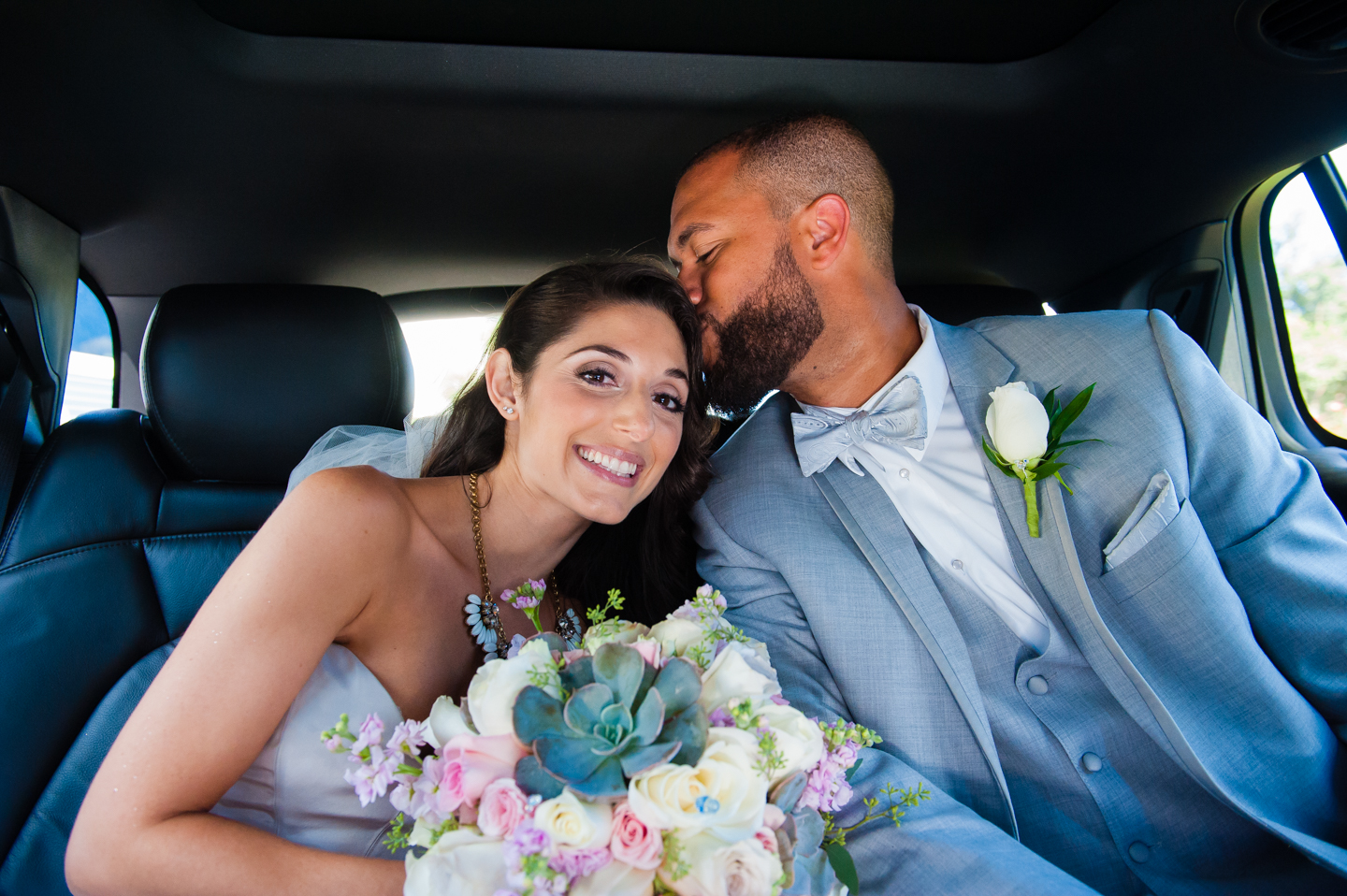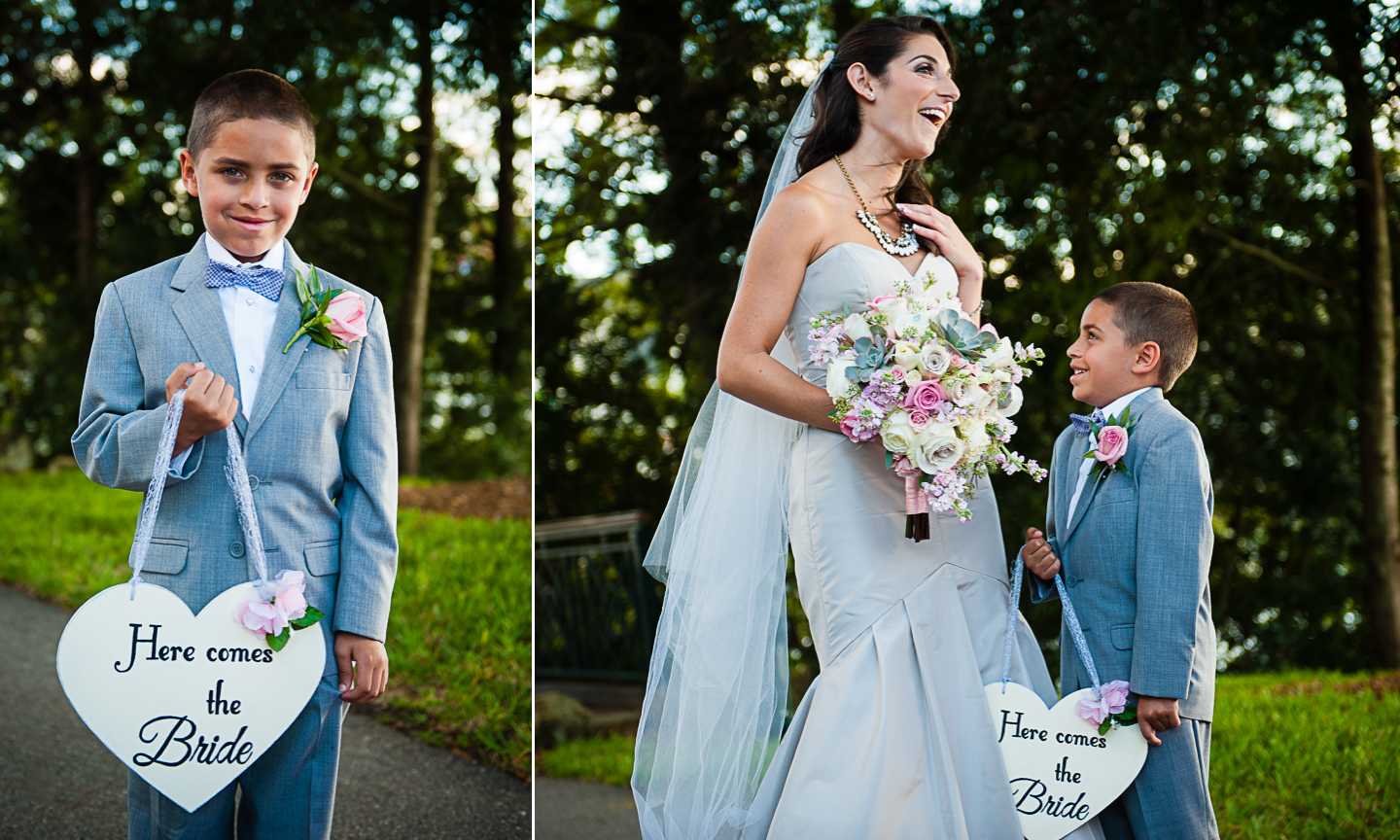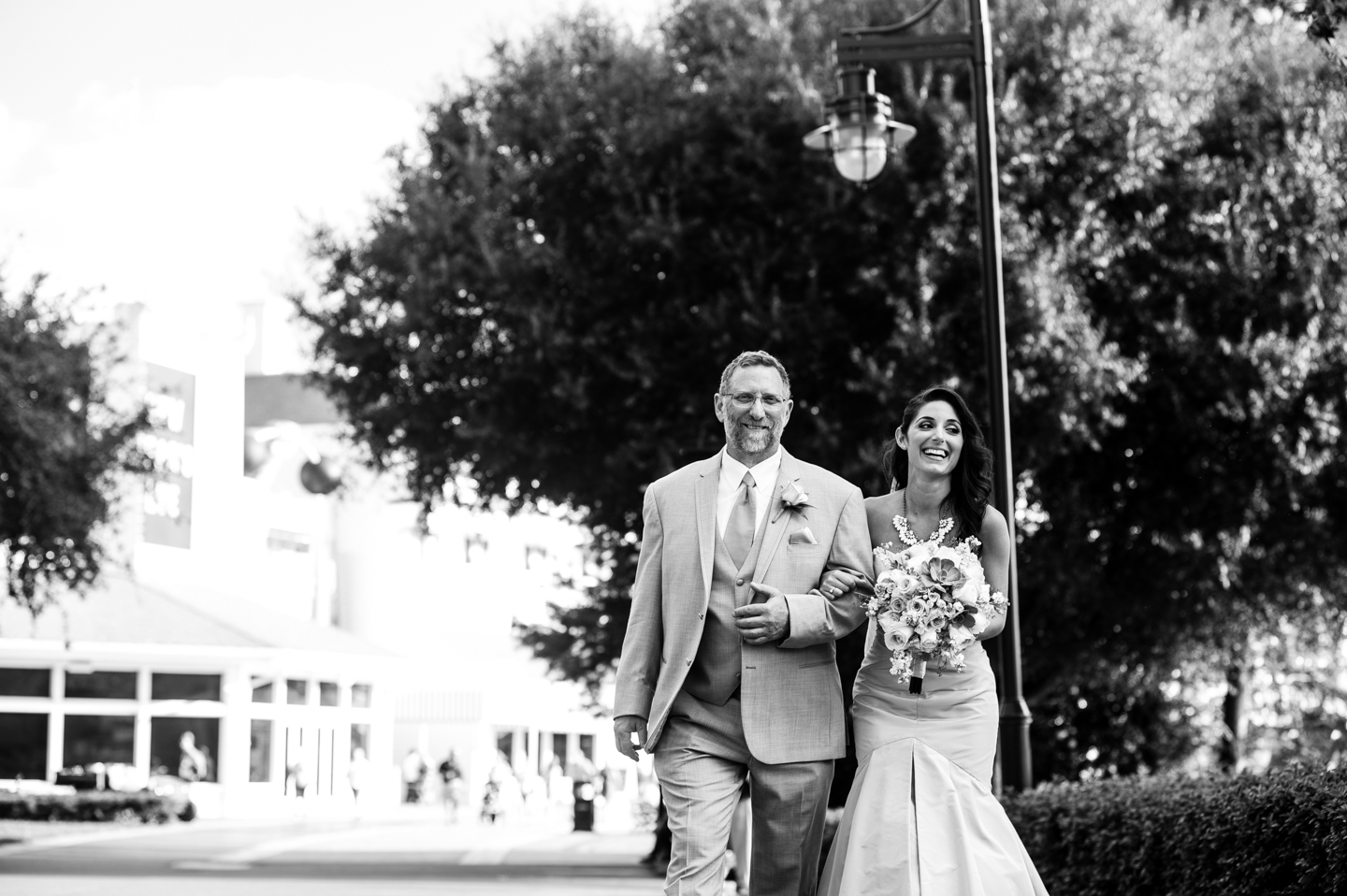 Seabreeze Point on Disney's Boardwalk was a stunning location for Mark and Lily's wedding ceremony!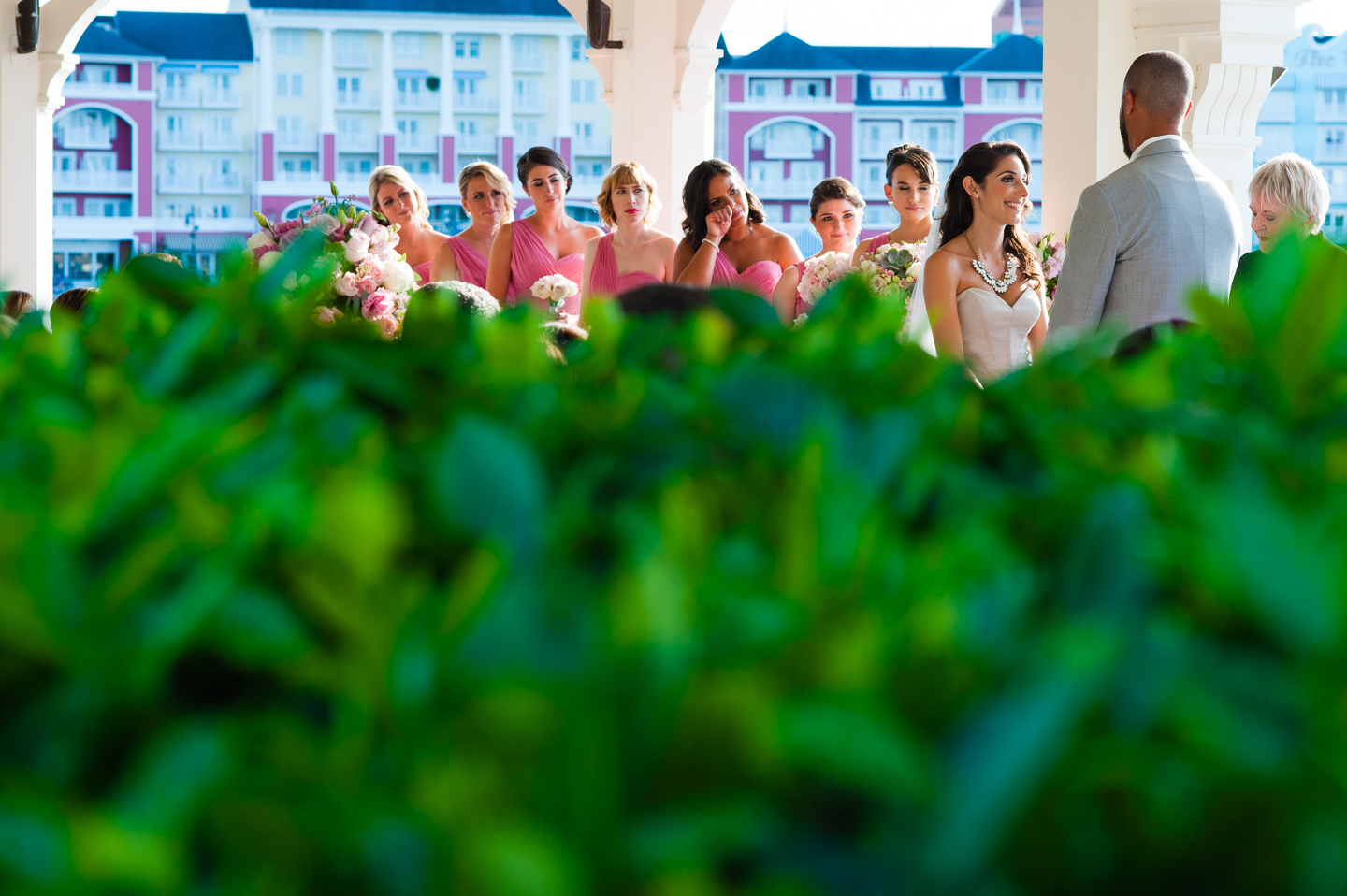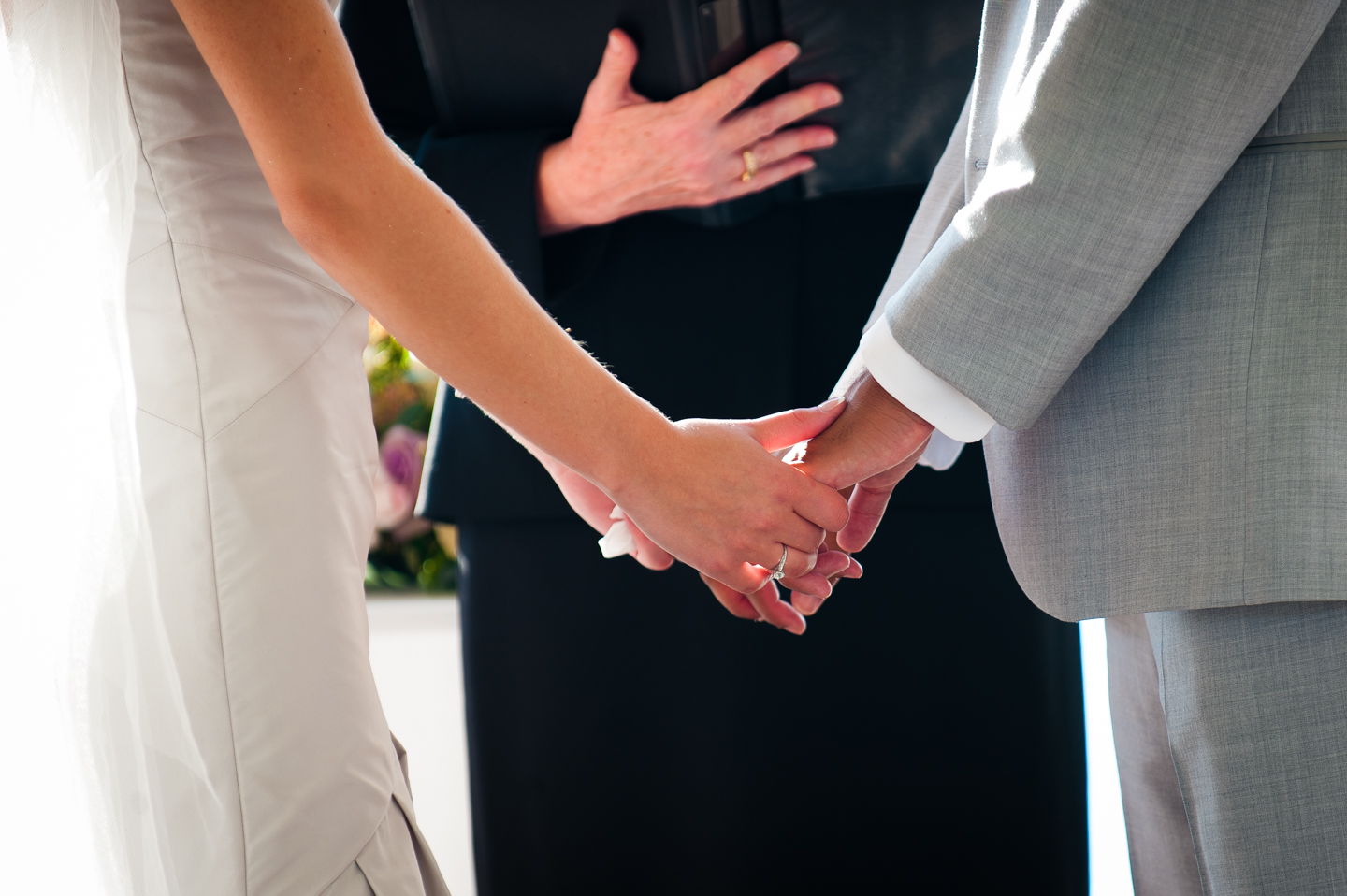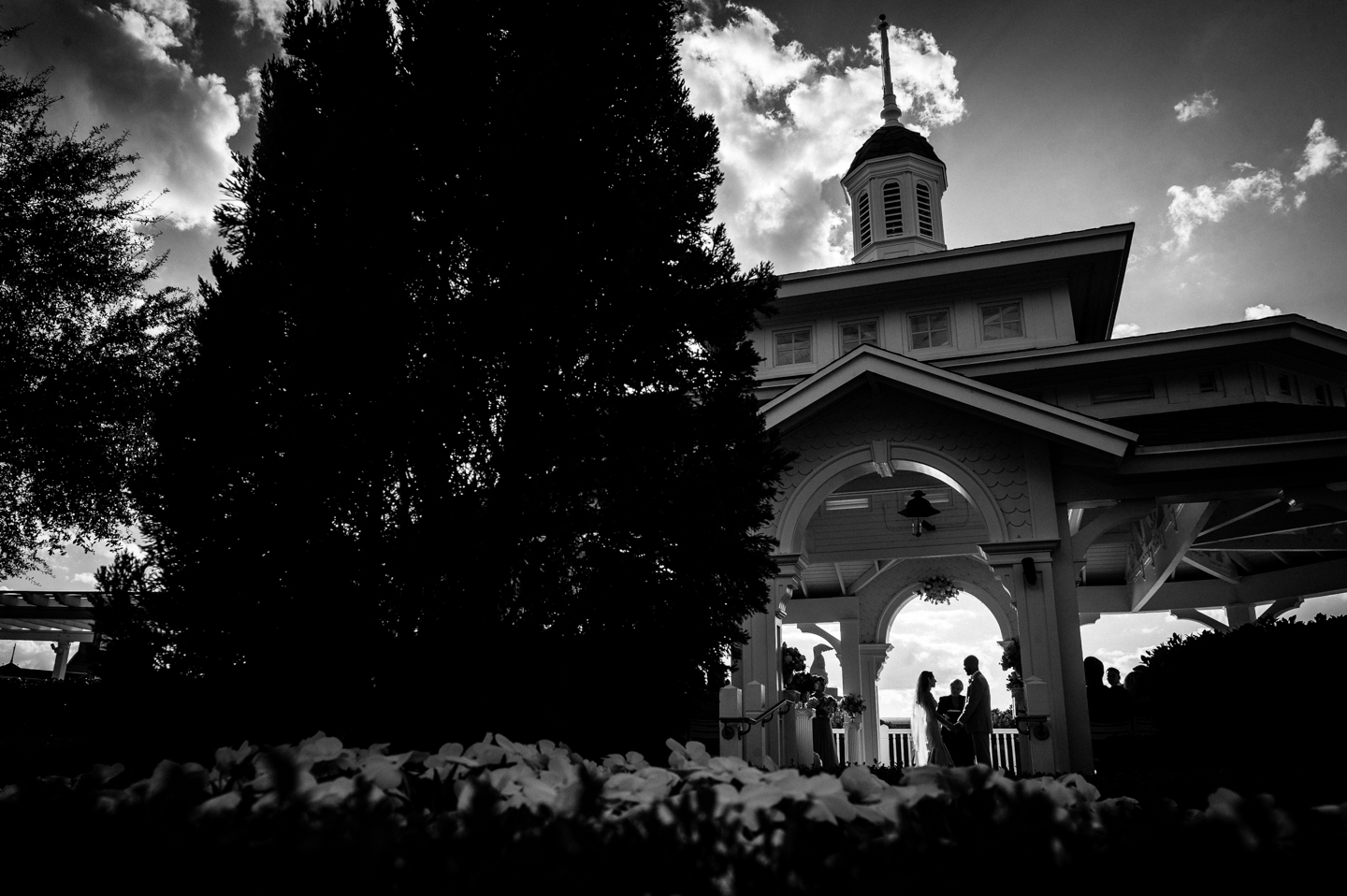 This is easily one of my favorite ceremony photographs of the season!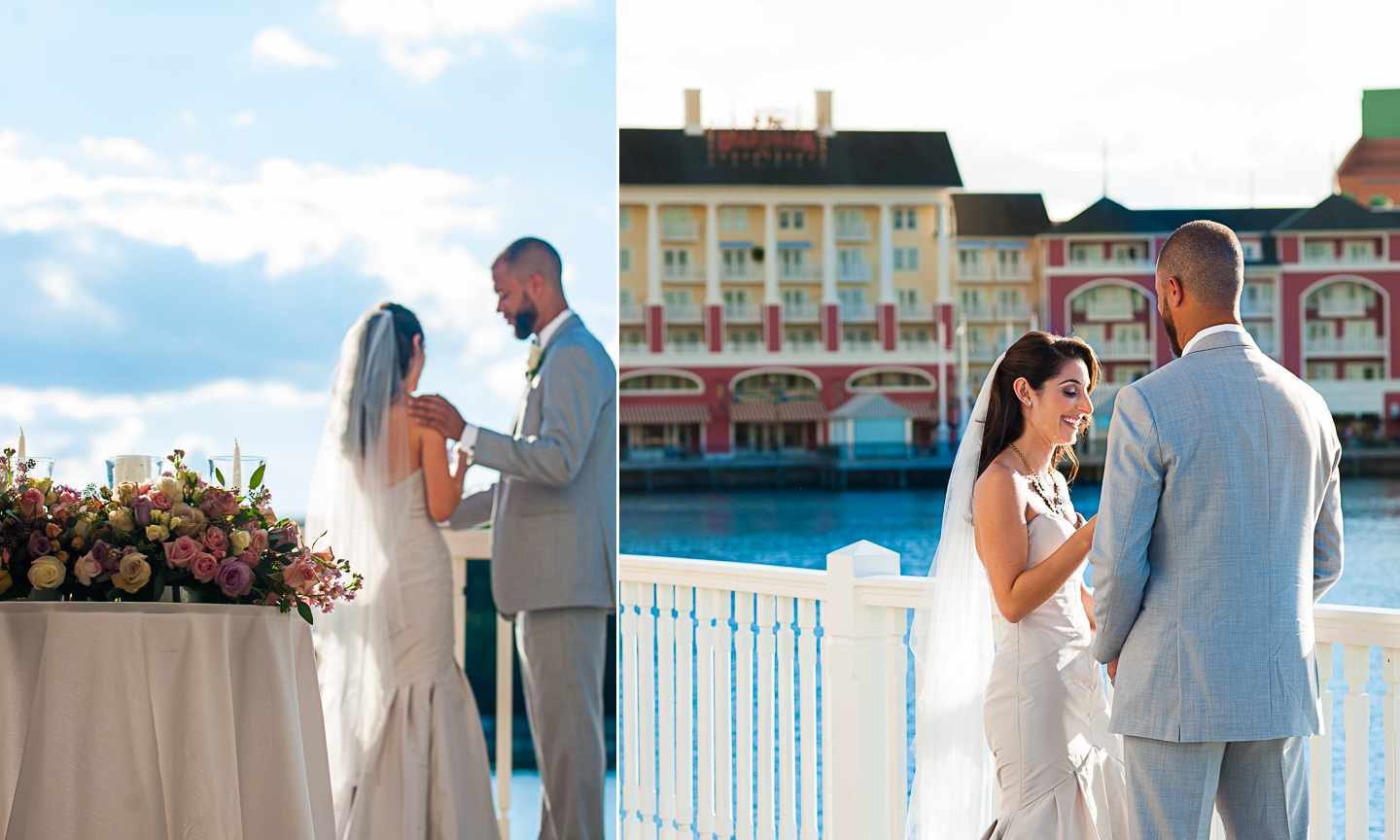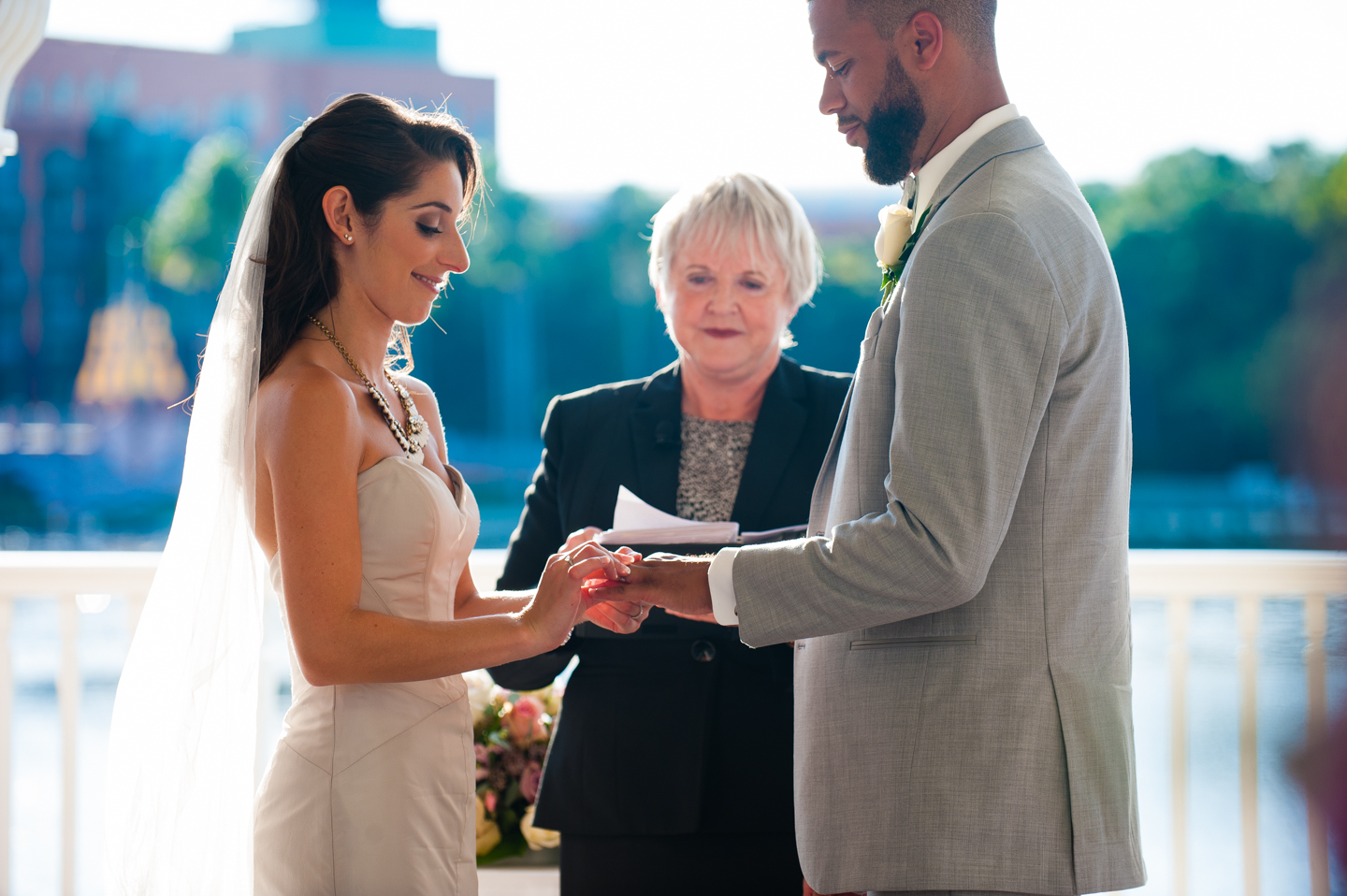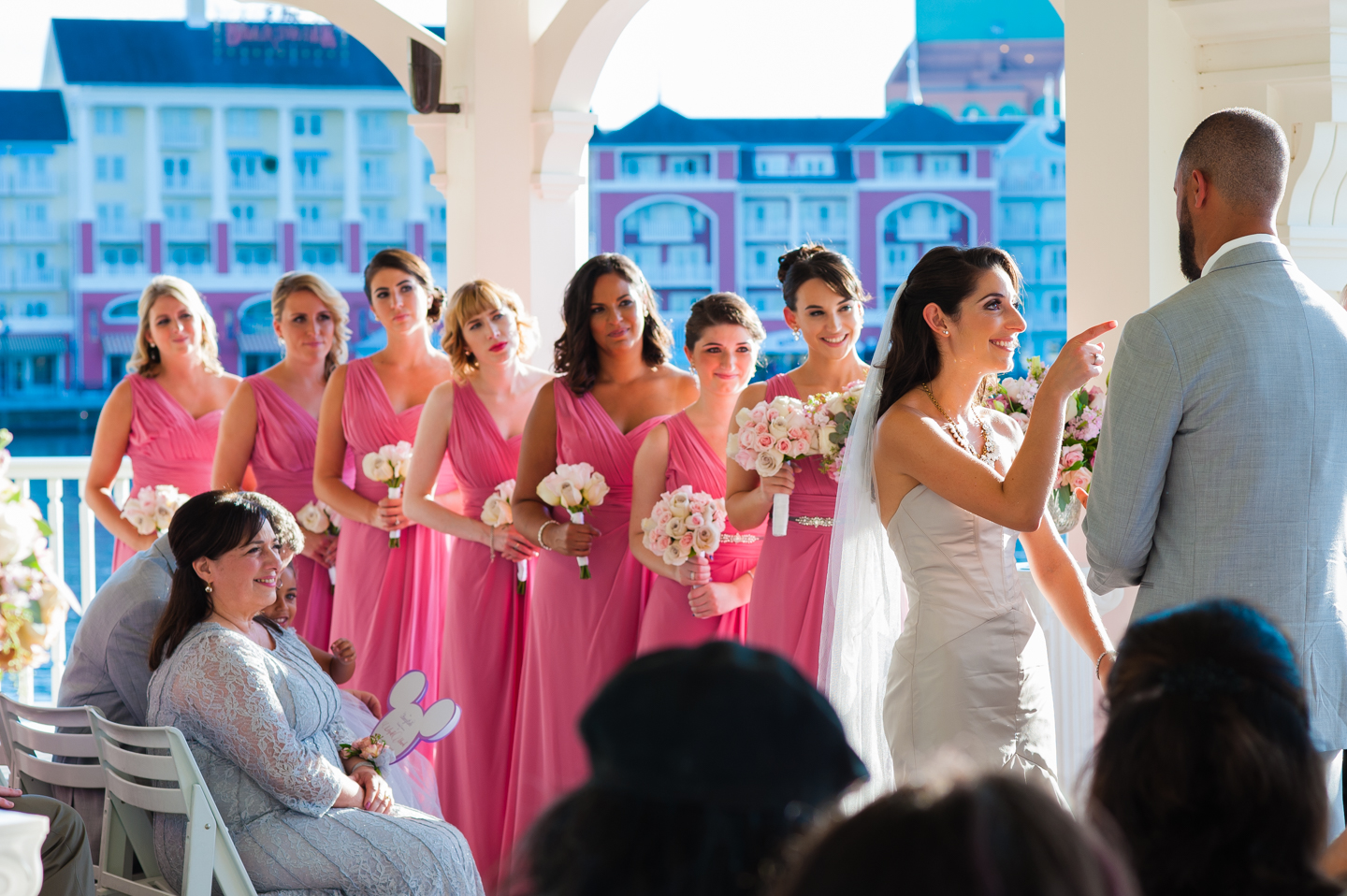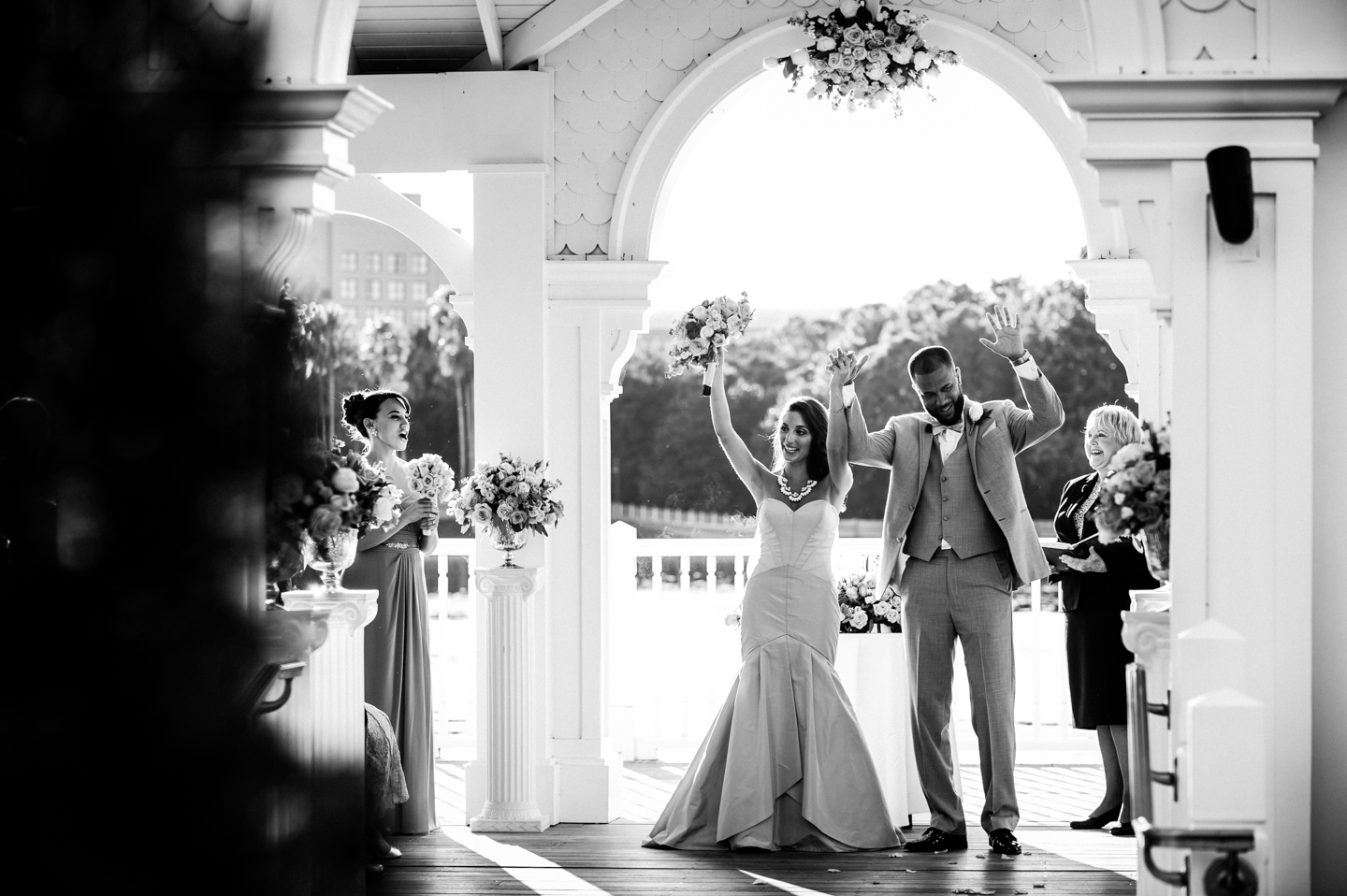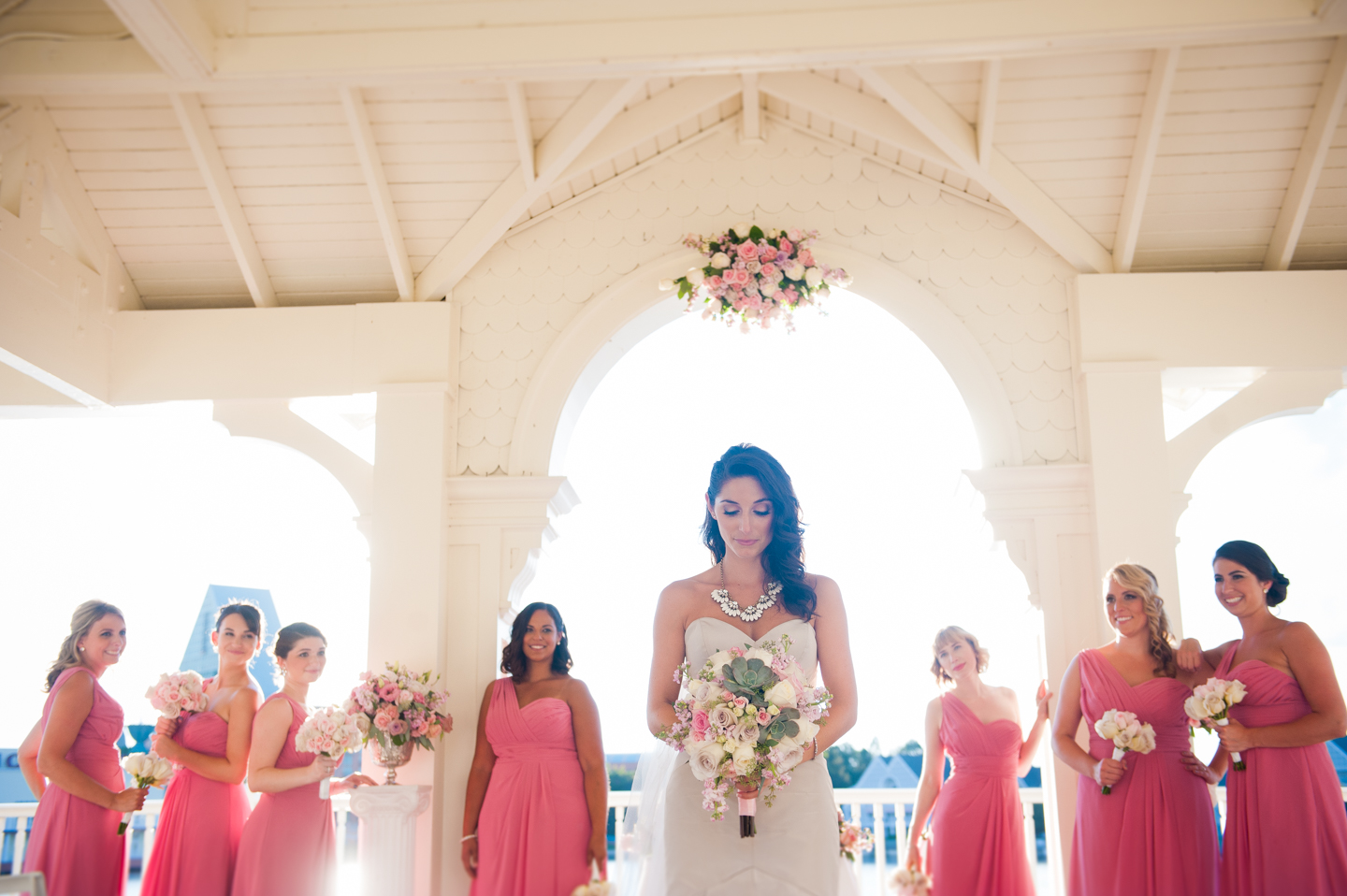 I love these photographs of the girls taken at Seabreeze Point!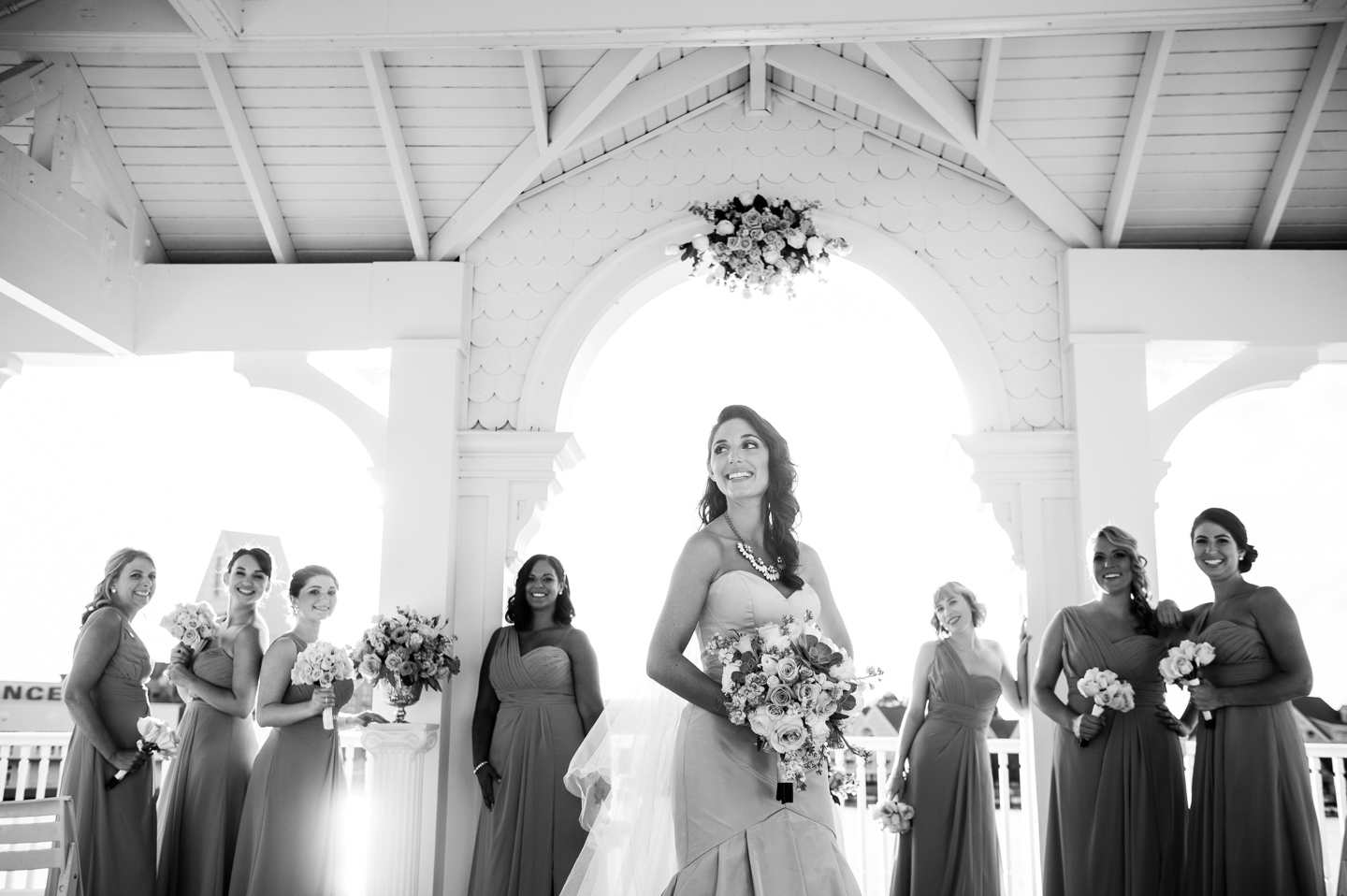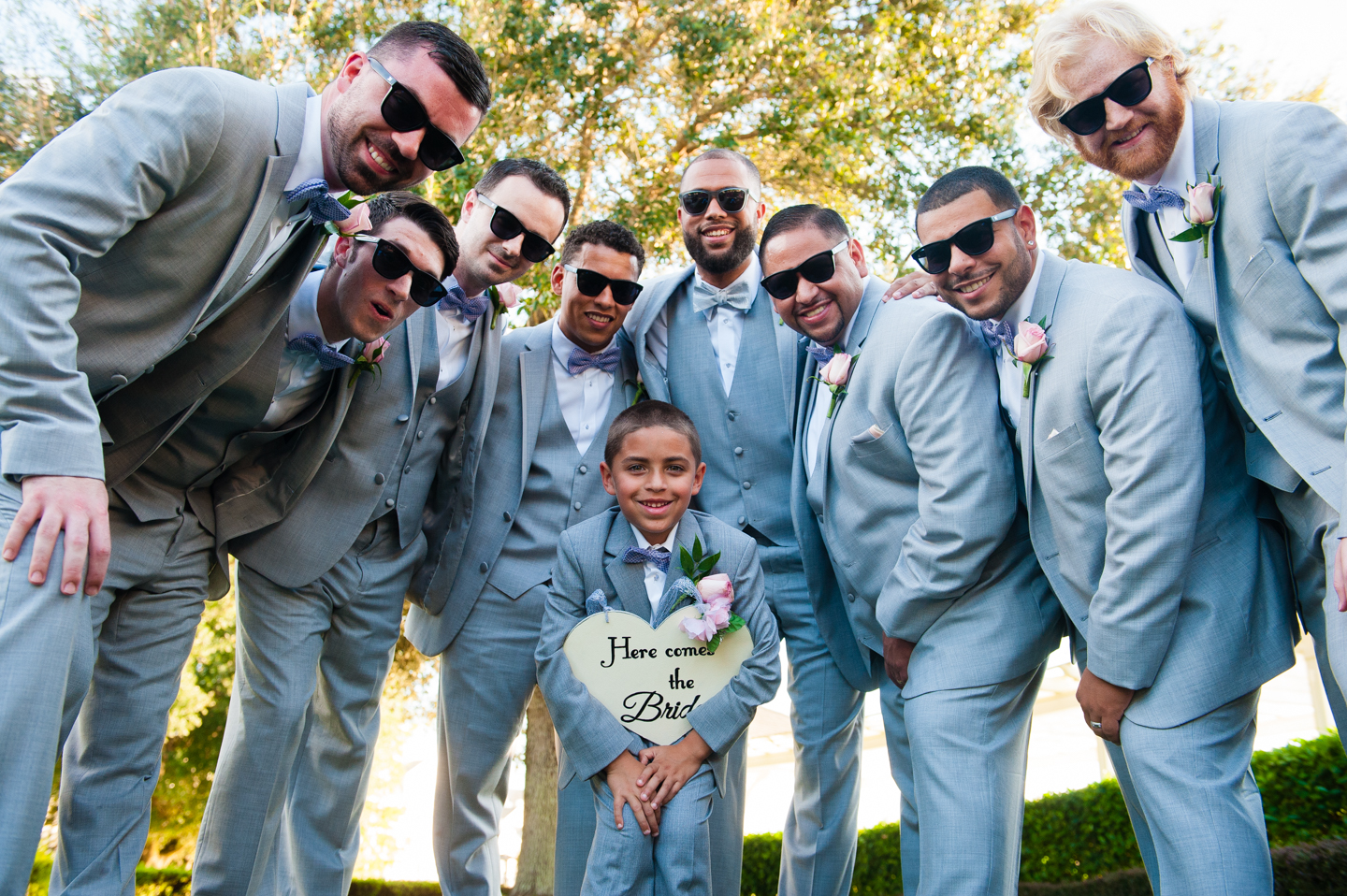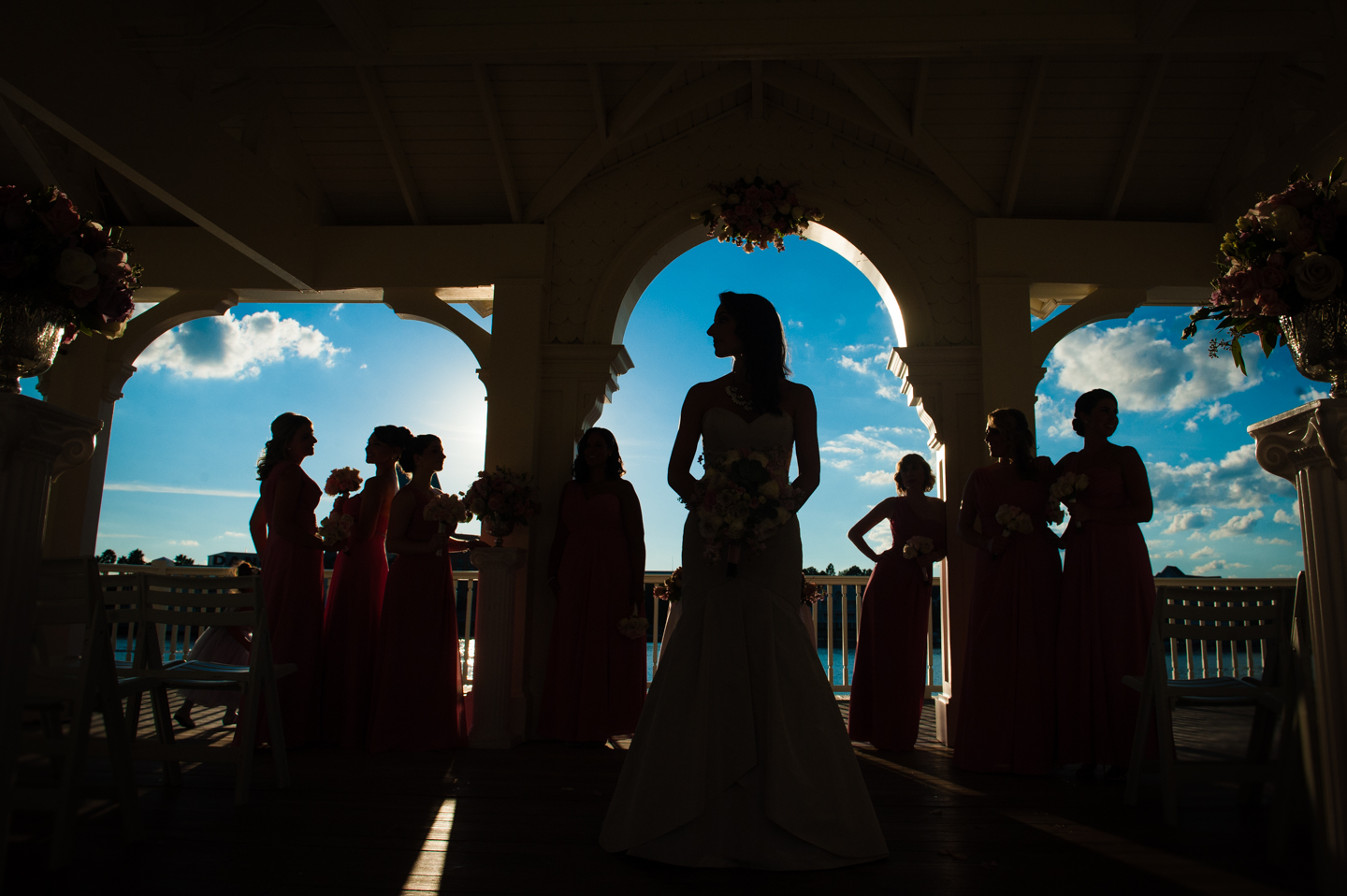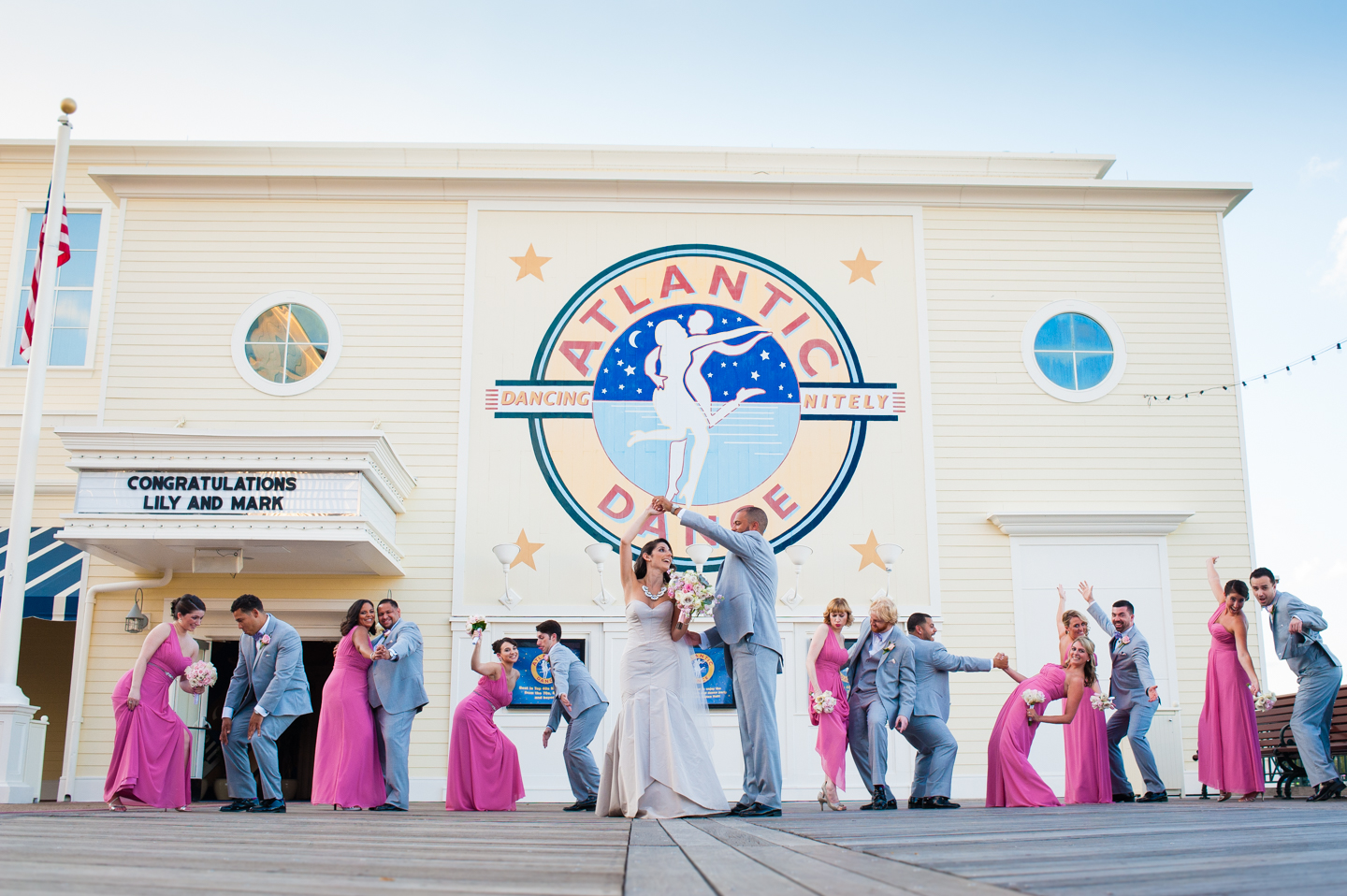 We had about 5 minutes with the wedding before we sent them into cocktail hour… So we made a picture!!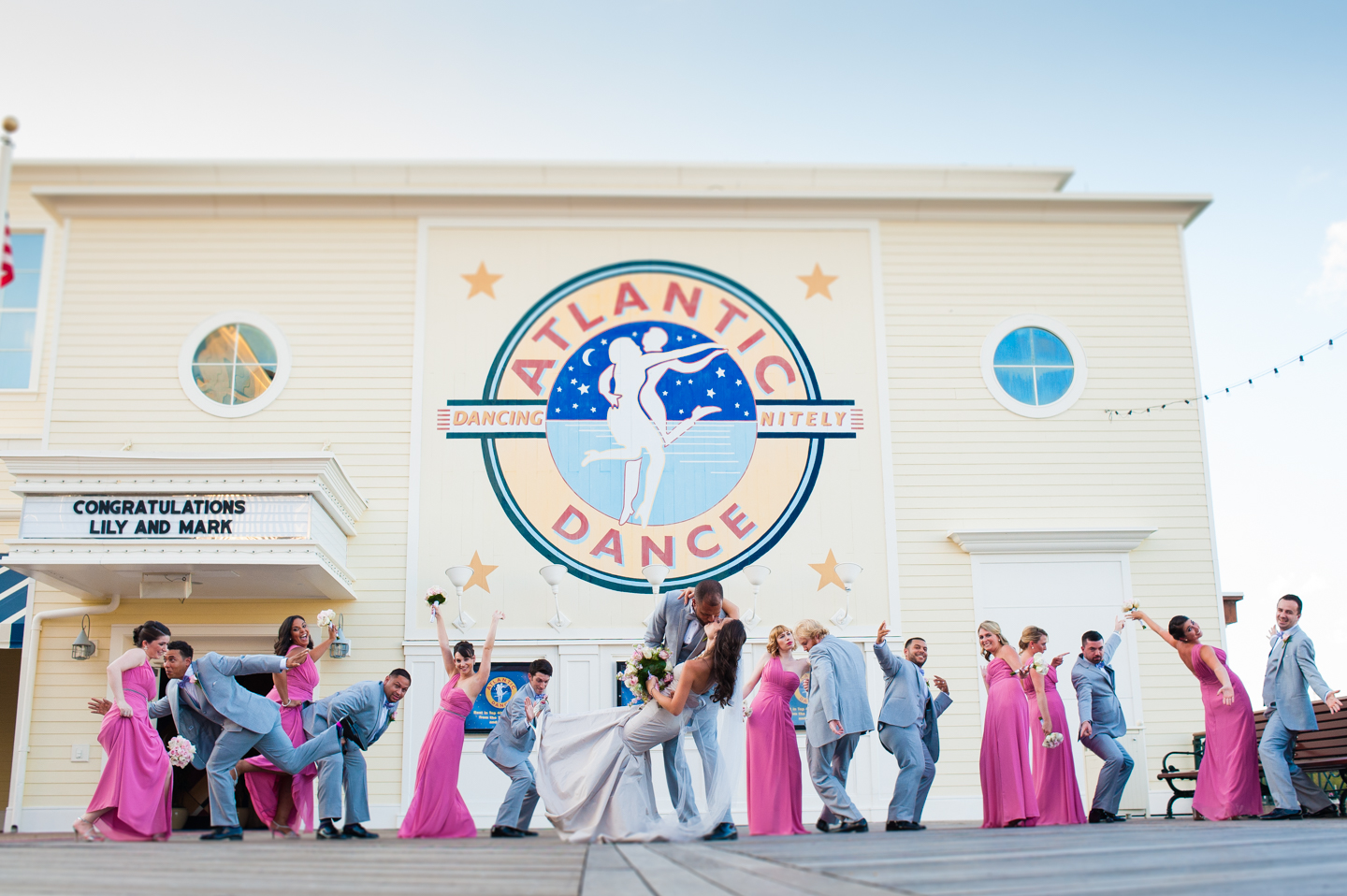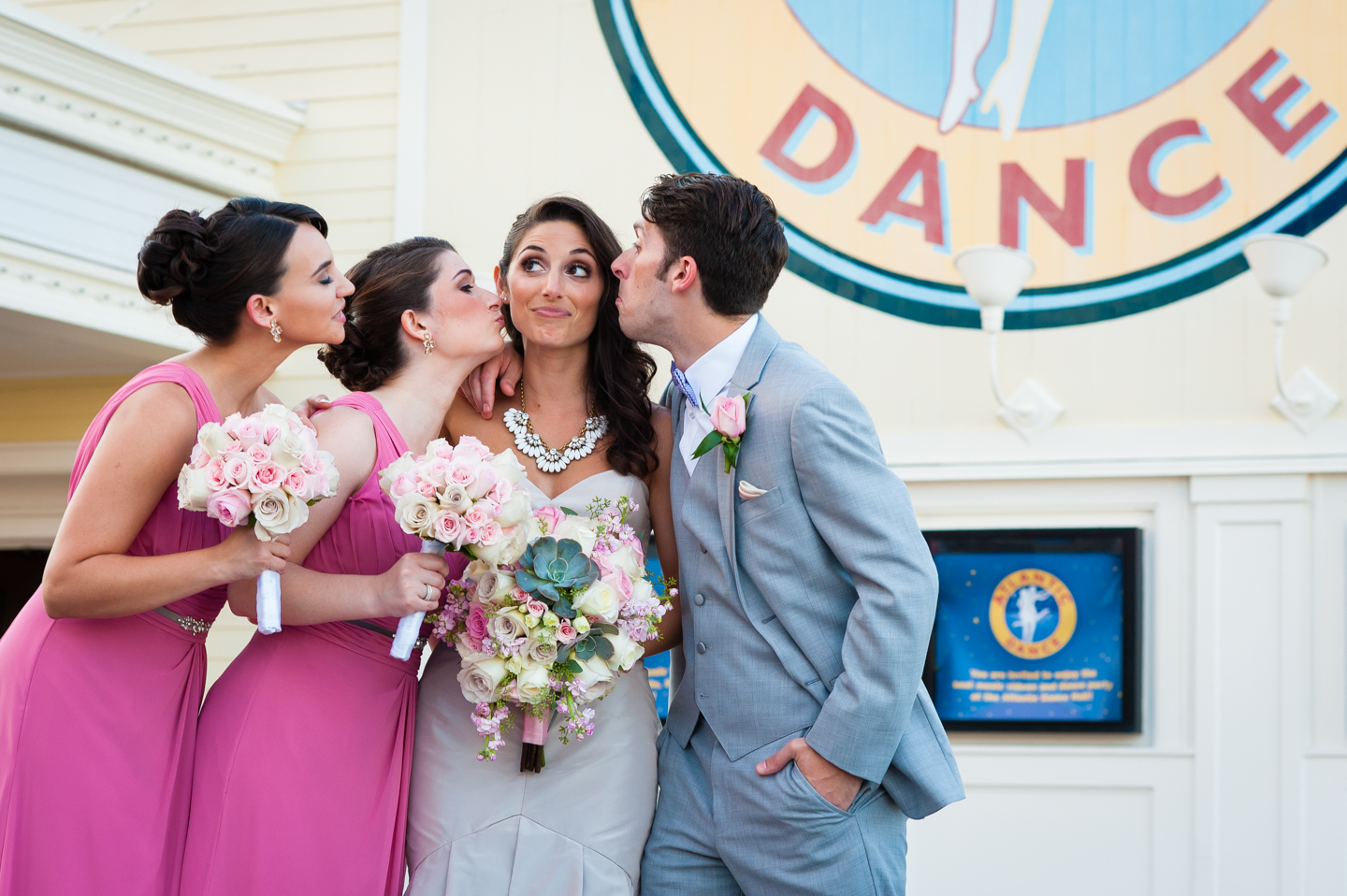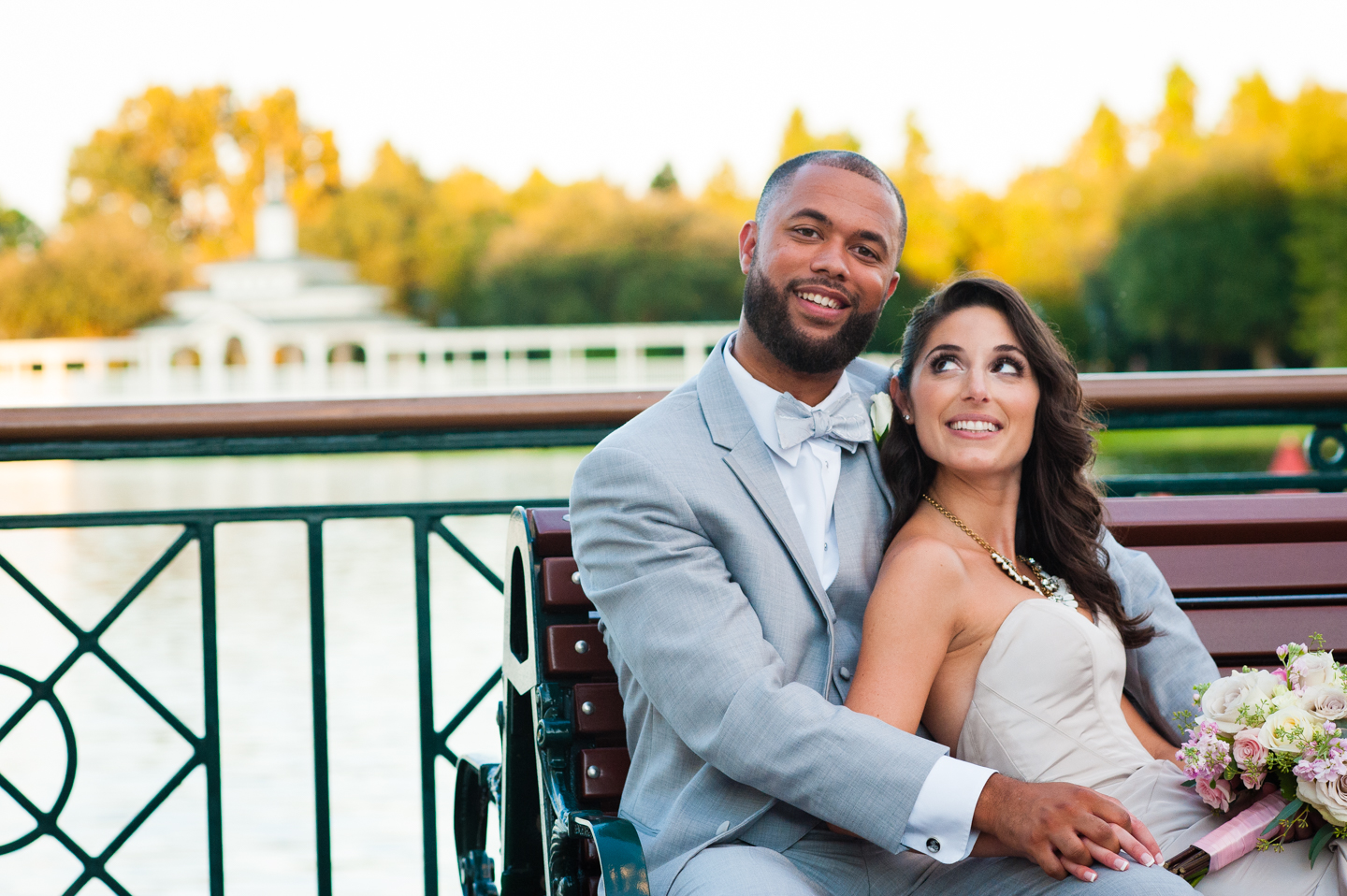 How cute are these two?!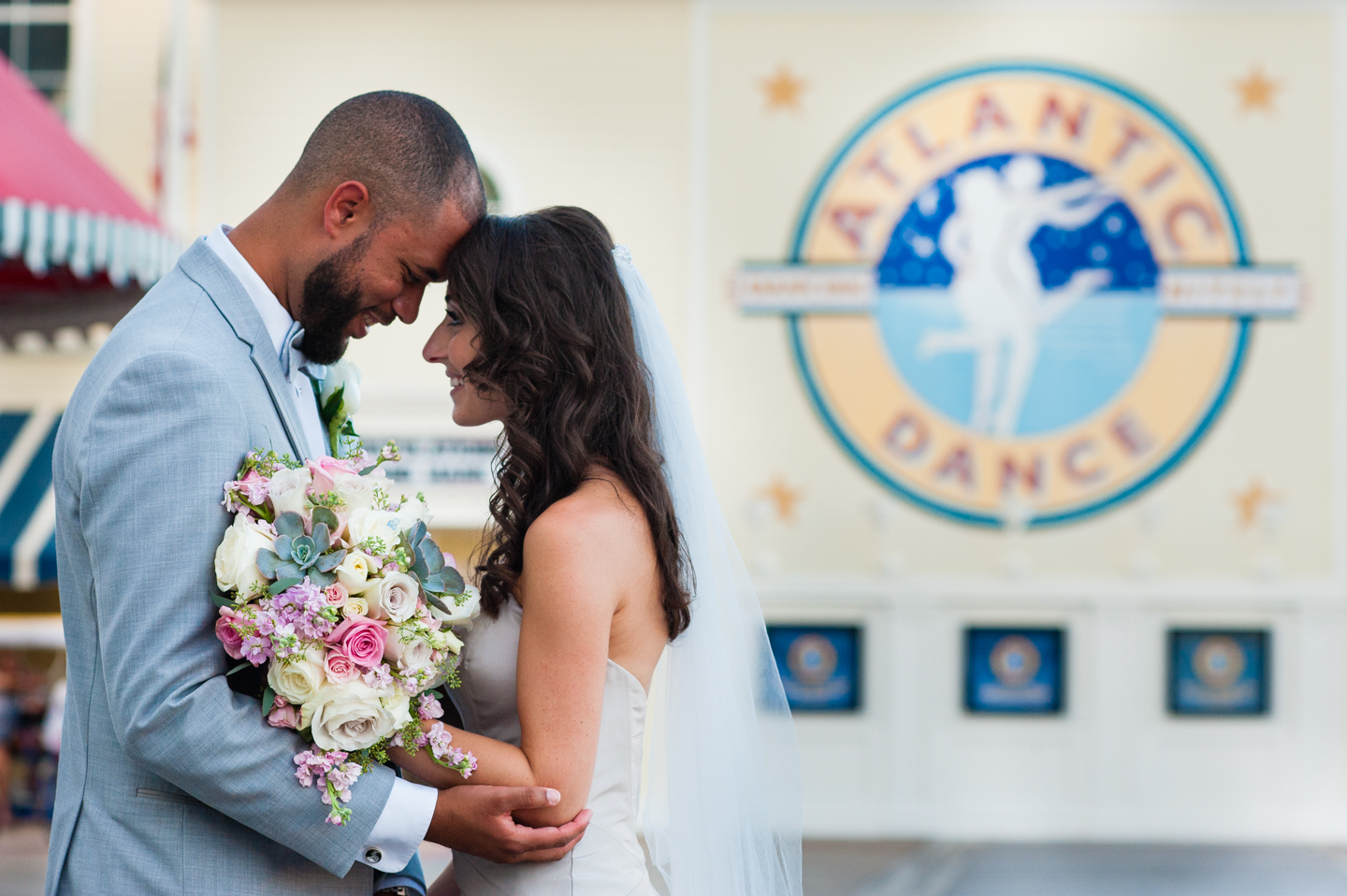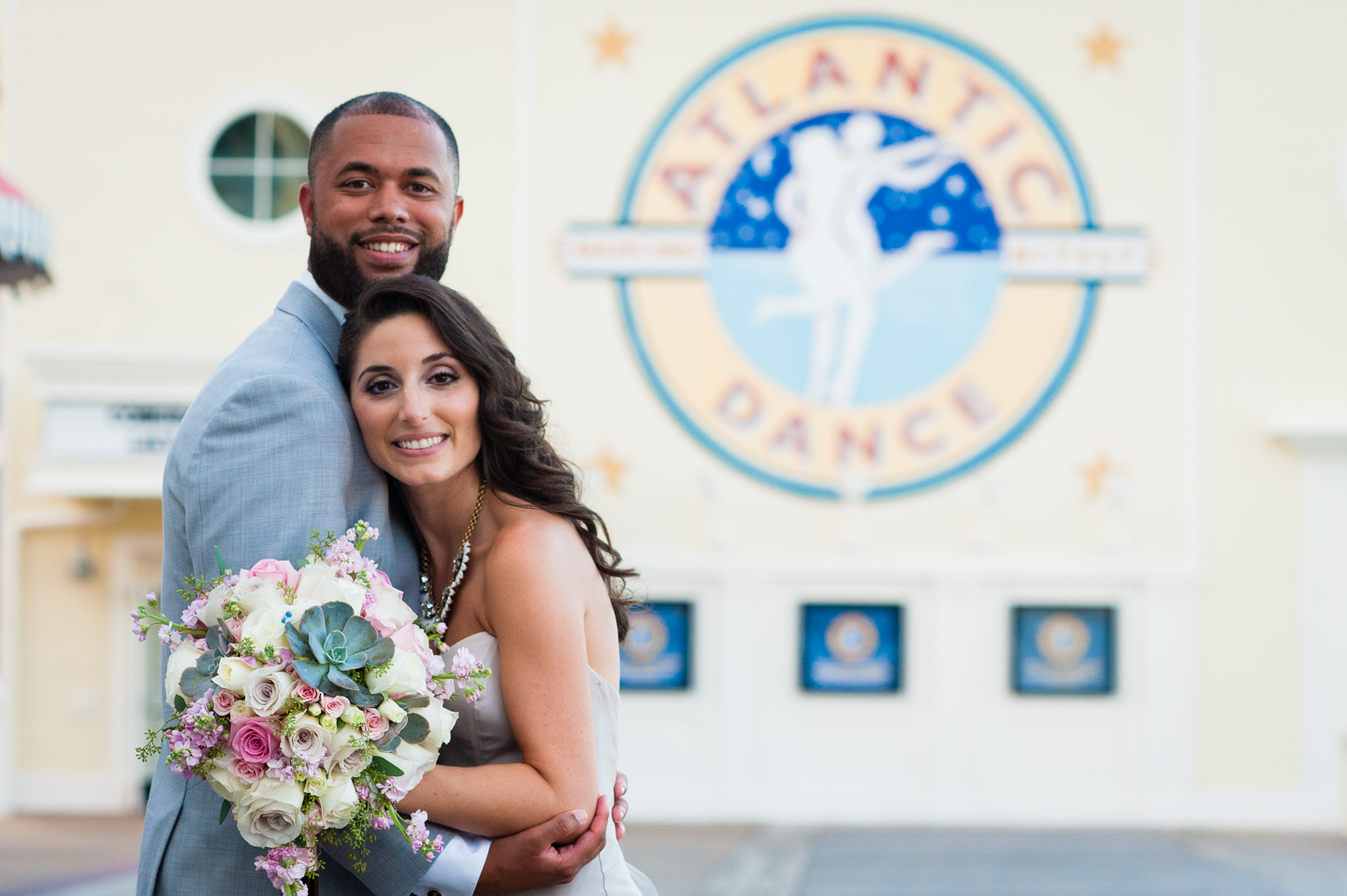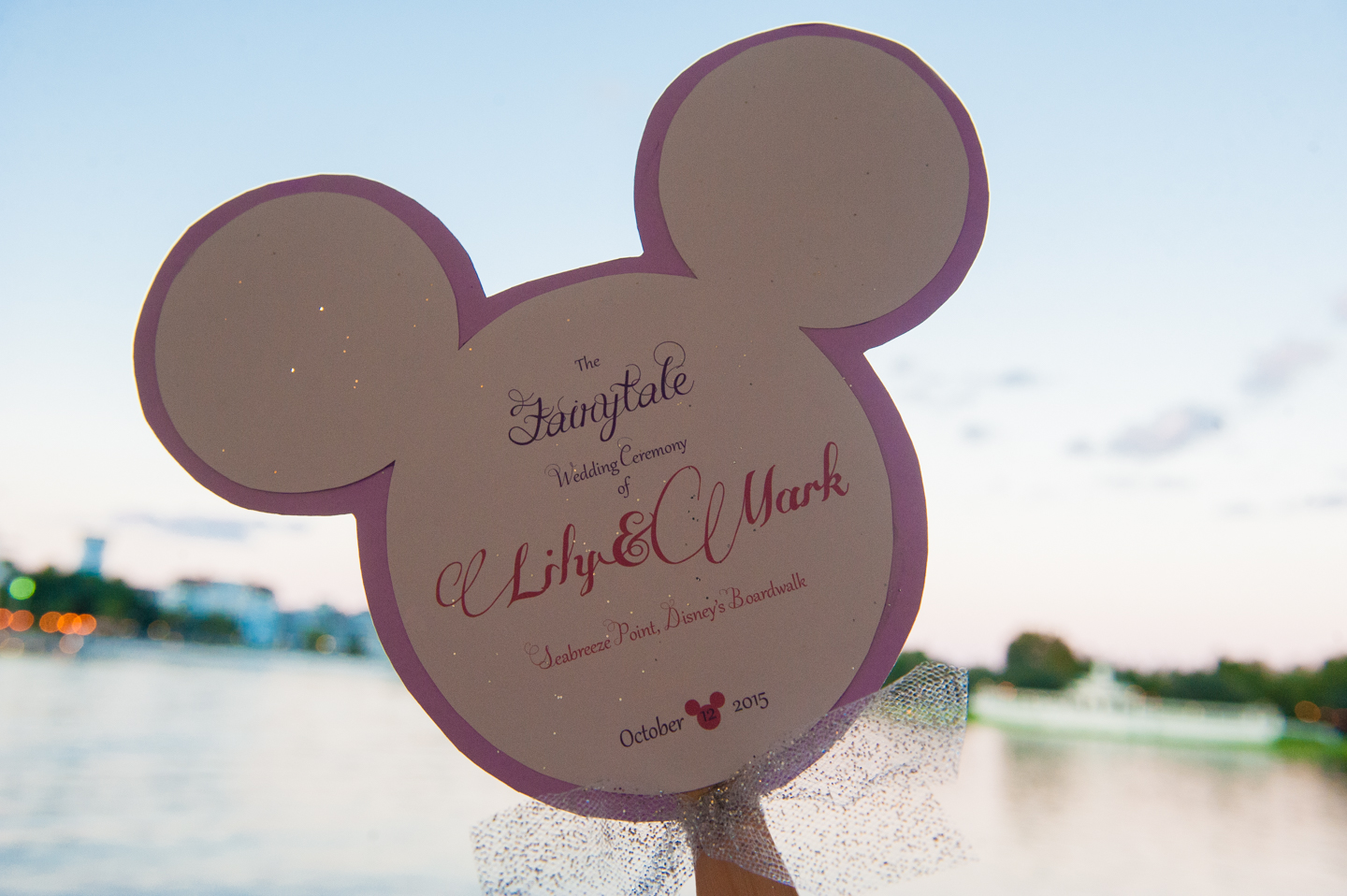 We've photographed so many gorgeous wedding receptions, Atlantic Dance Hall was definitely a favorite. The lighting was fabulous and a huge shout out goes to the lighting tech with Disney who did a fabulous job!!!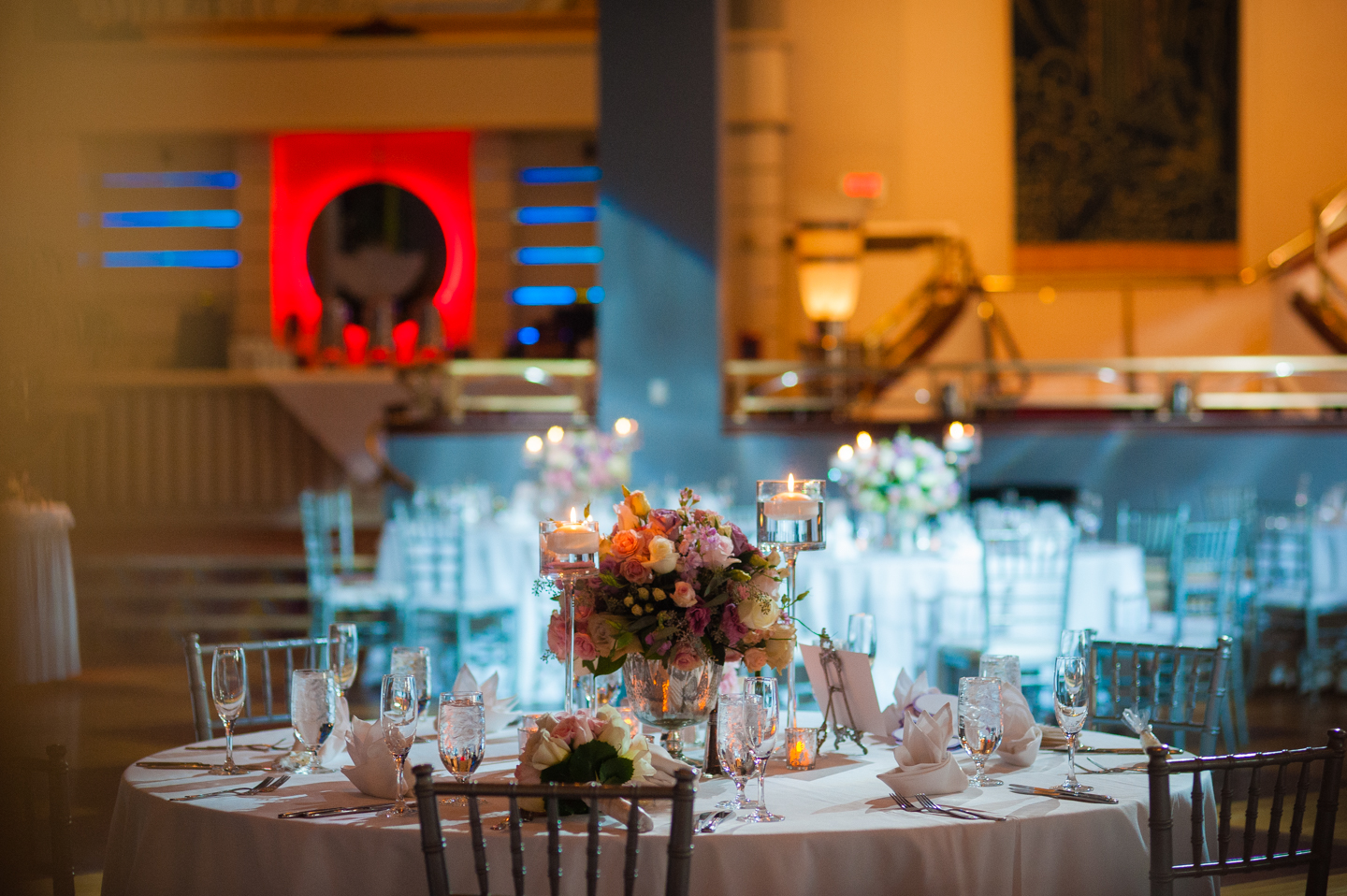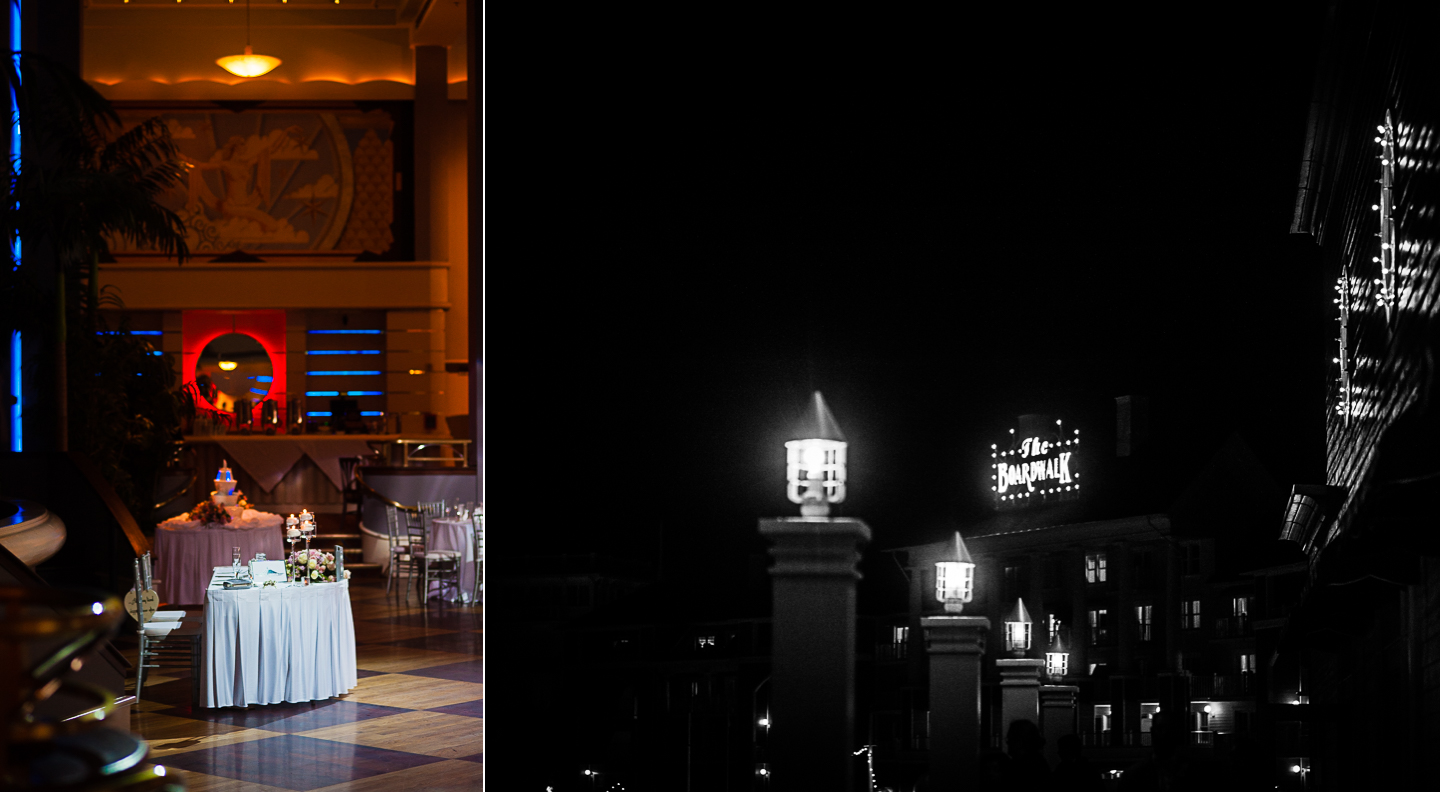 How cool is this wedding cake modeled after Disney's Space Mountain roller coaster!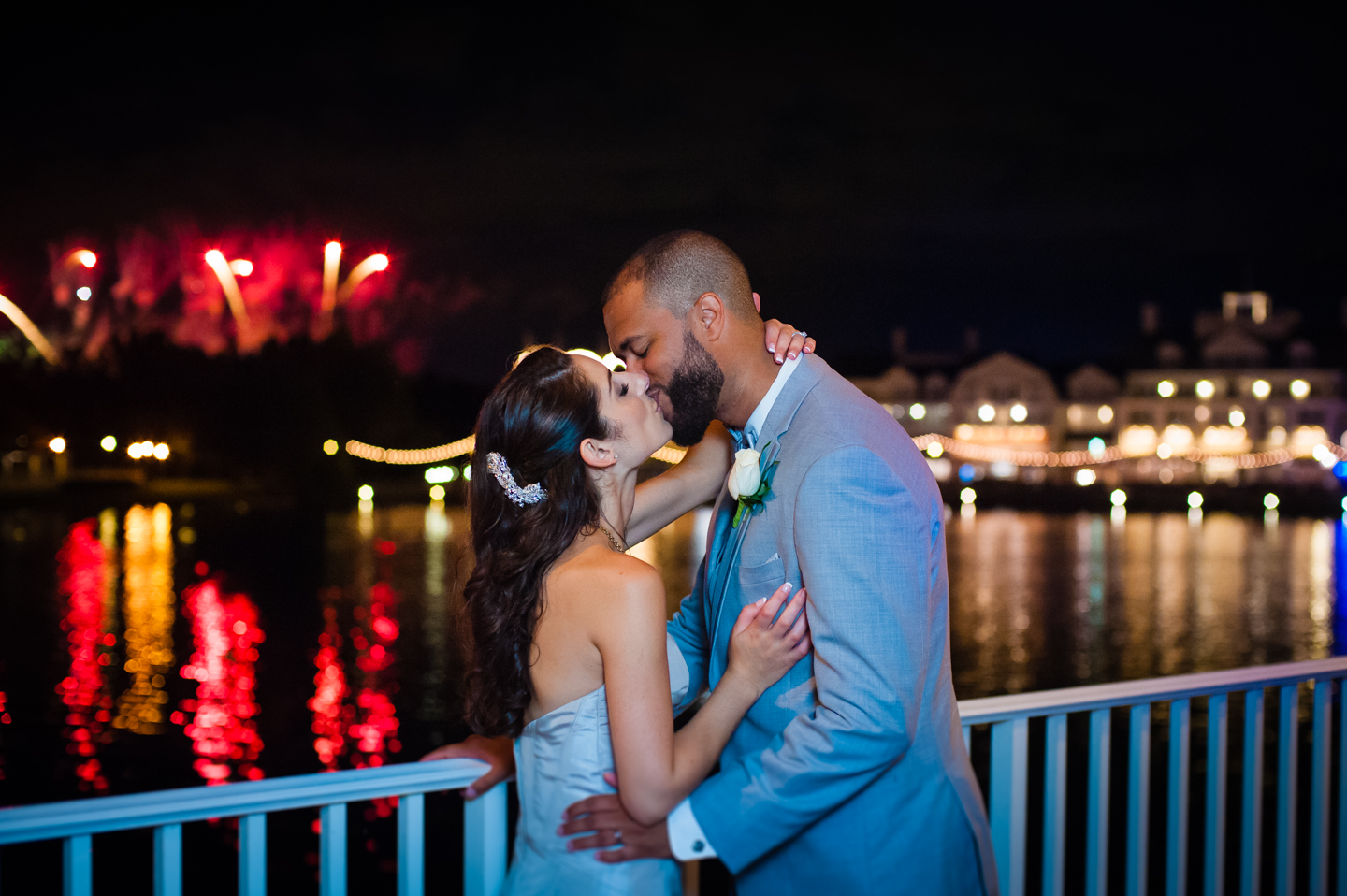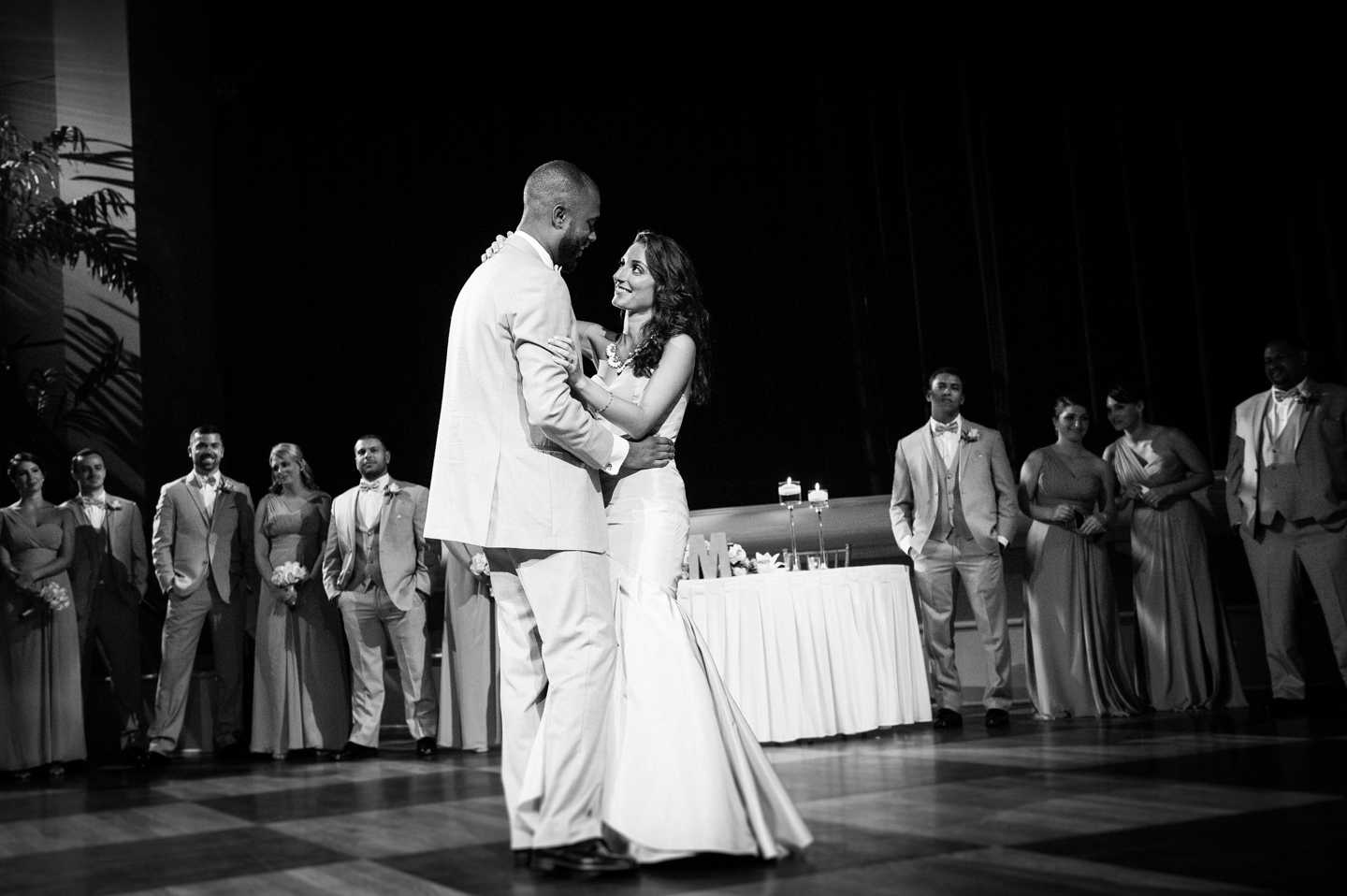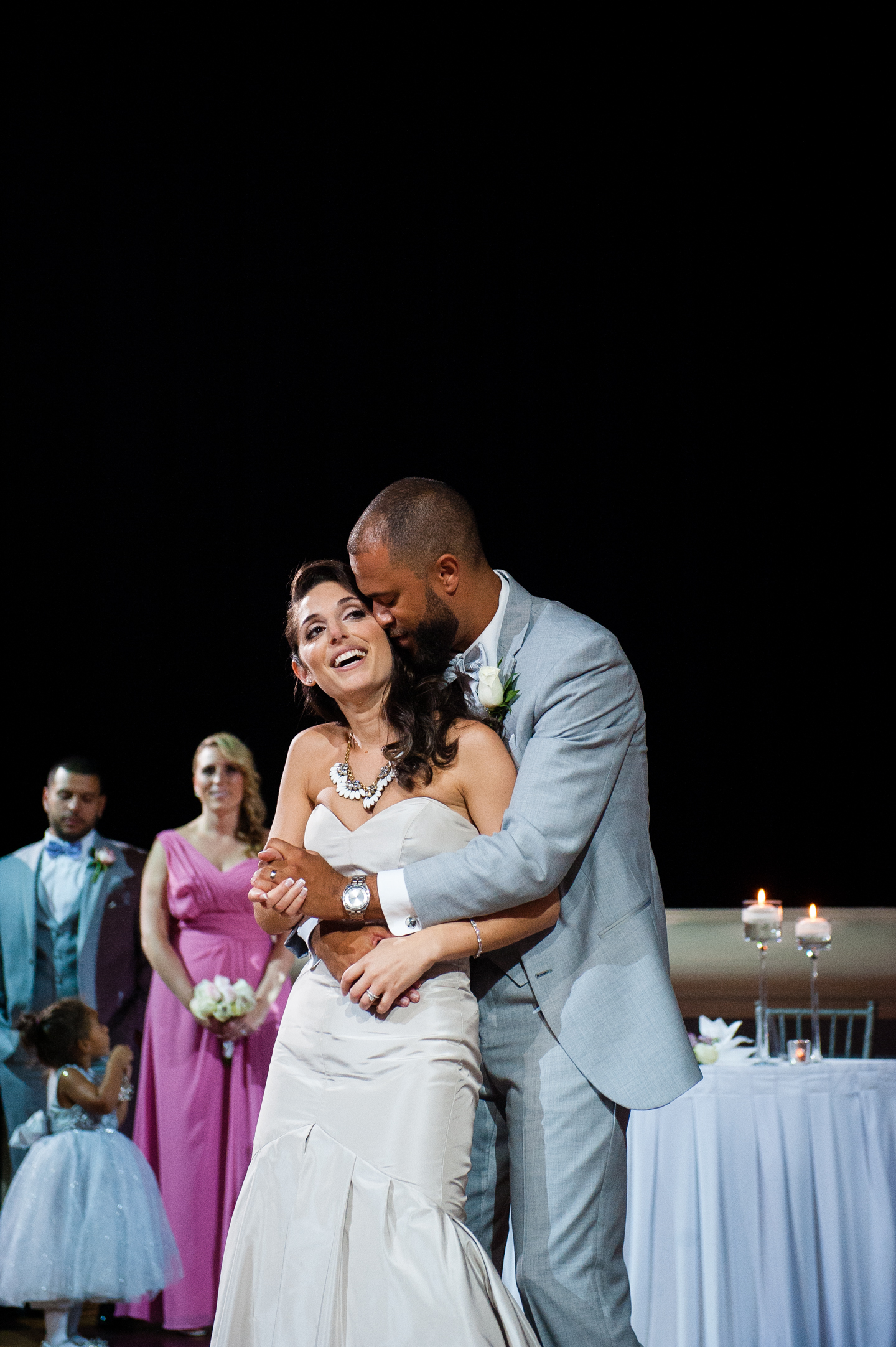 Love this one from Mark and Lily's first dance during their Atlantic Dance Hall wedding reception!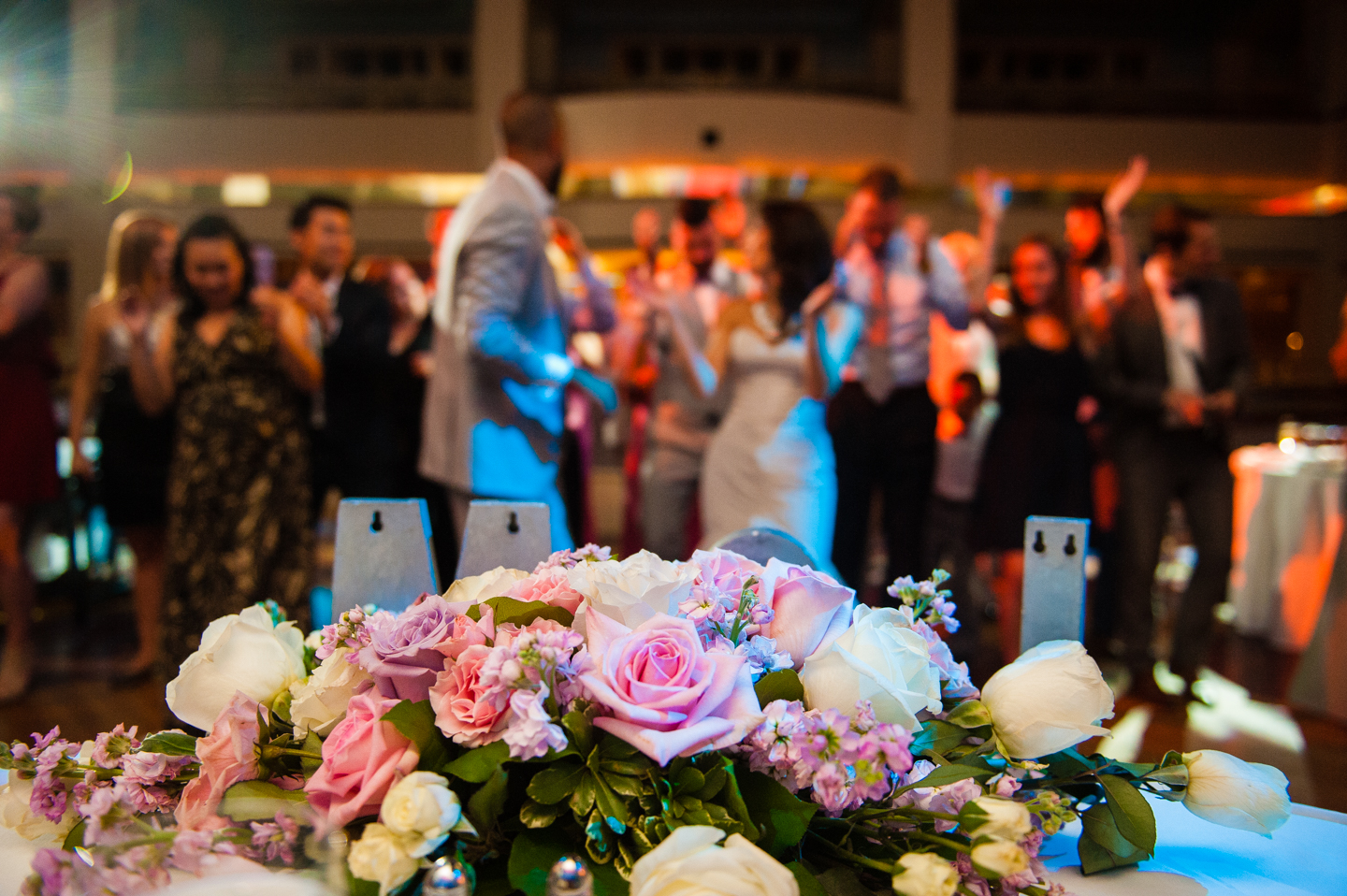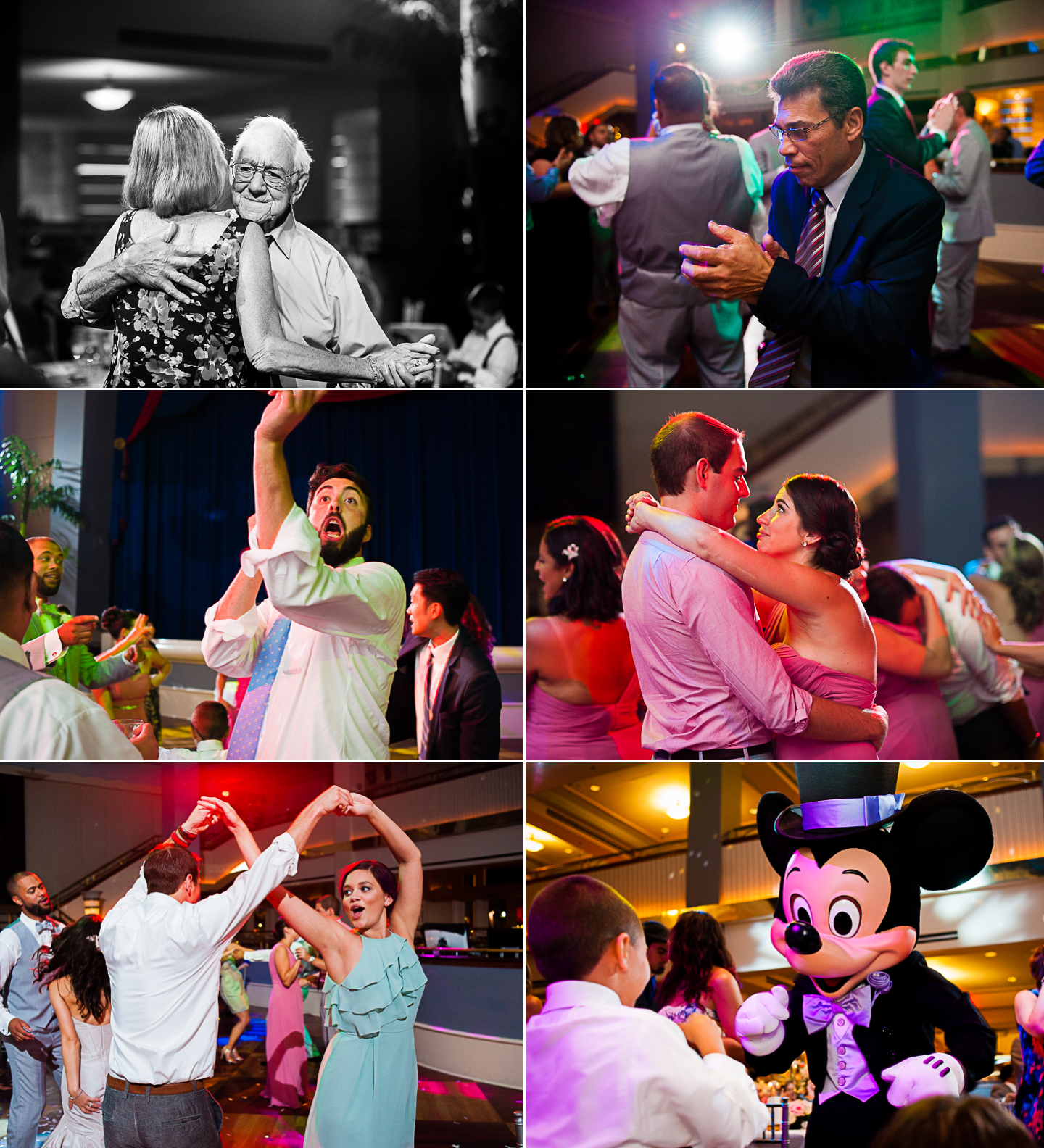 It wouldn't be a wedding at Walt Disney World without a visit from Mickey Mouse… He's got some moves on the dance floor….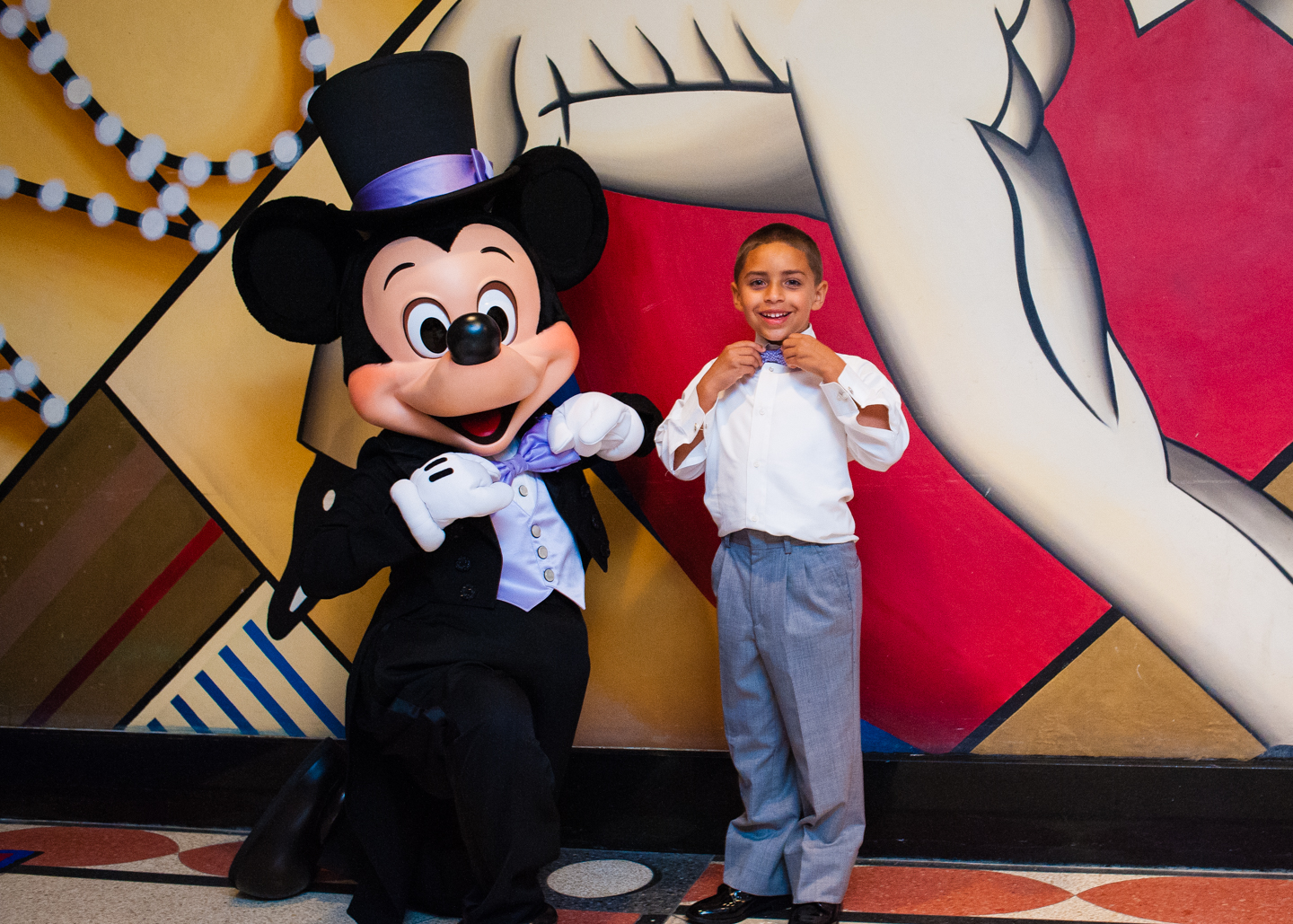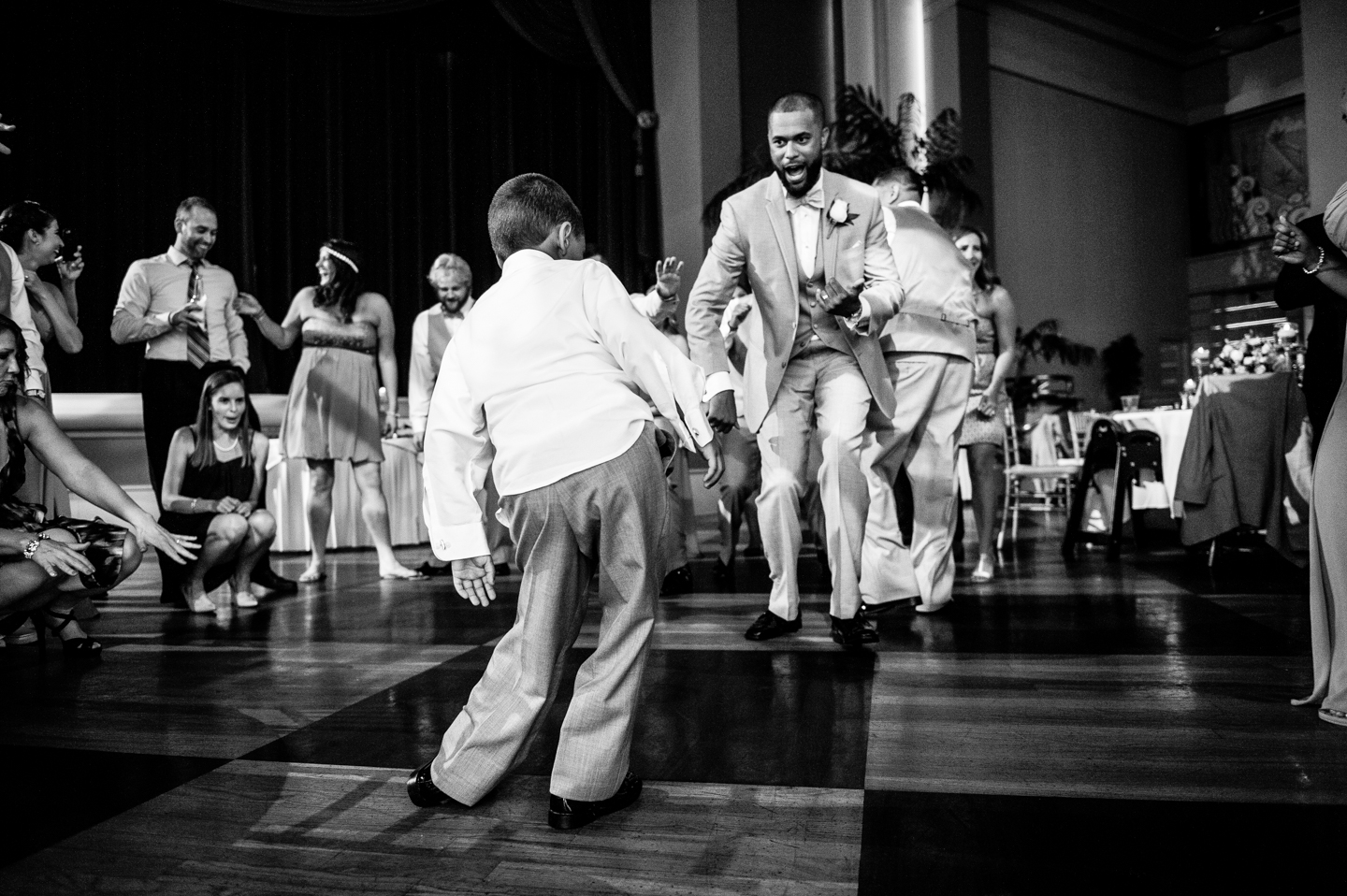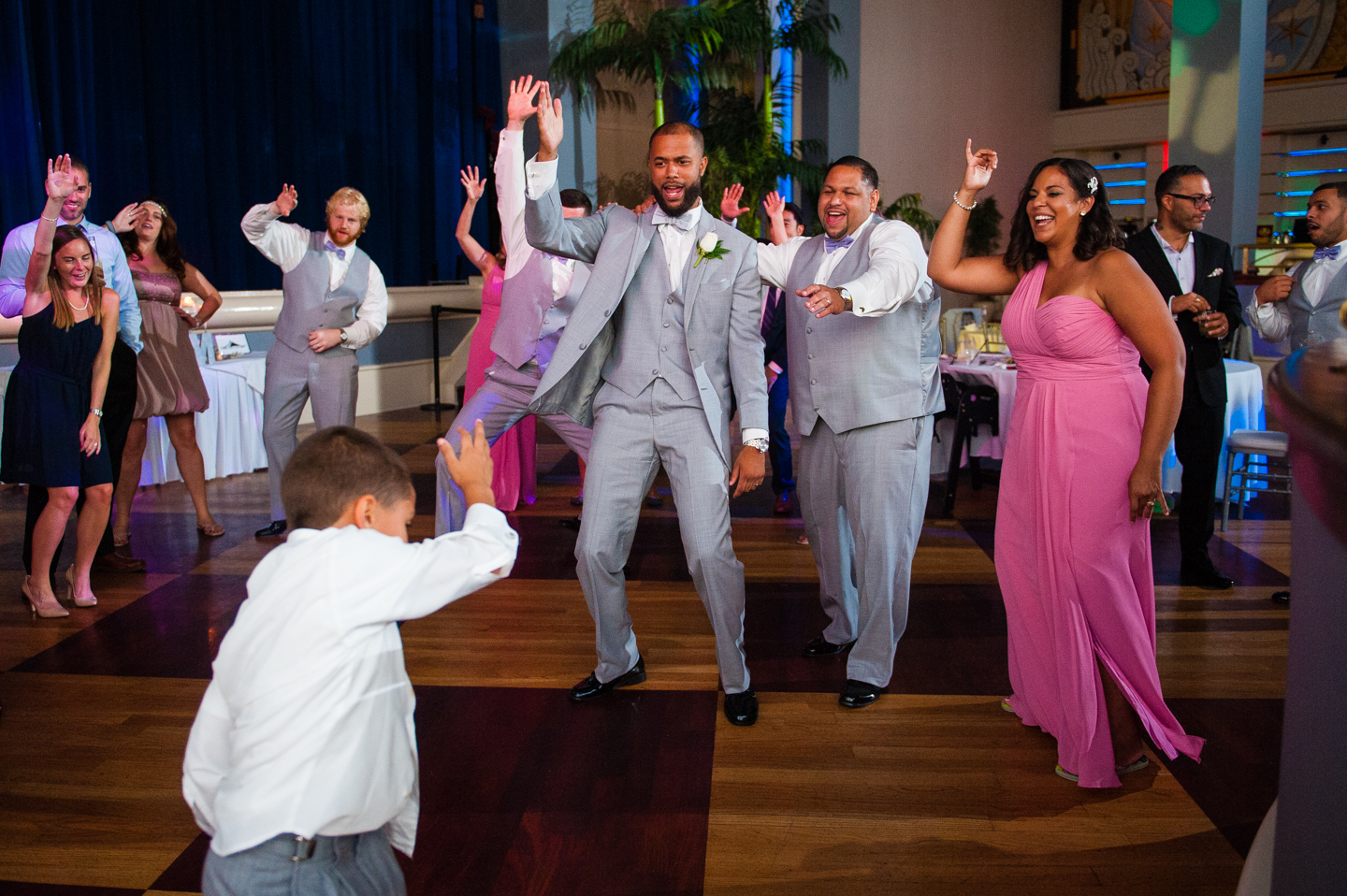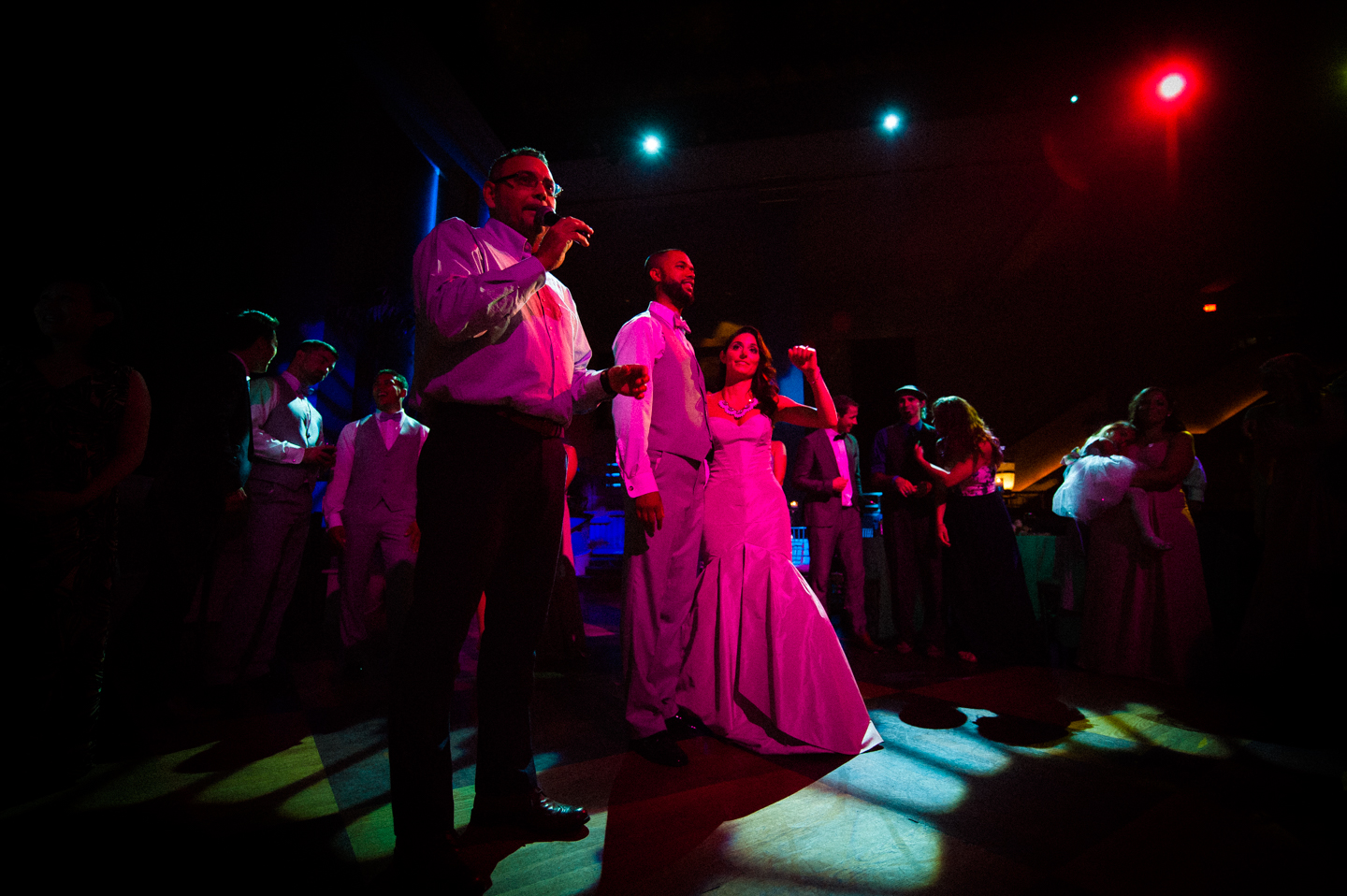 Confetti canons being fired over their guests on the dance floor during the last couple songs was a pretty cool surprise!!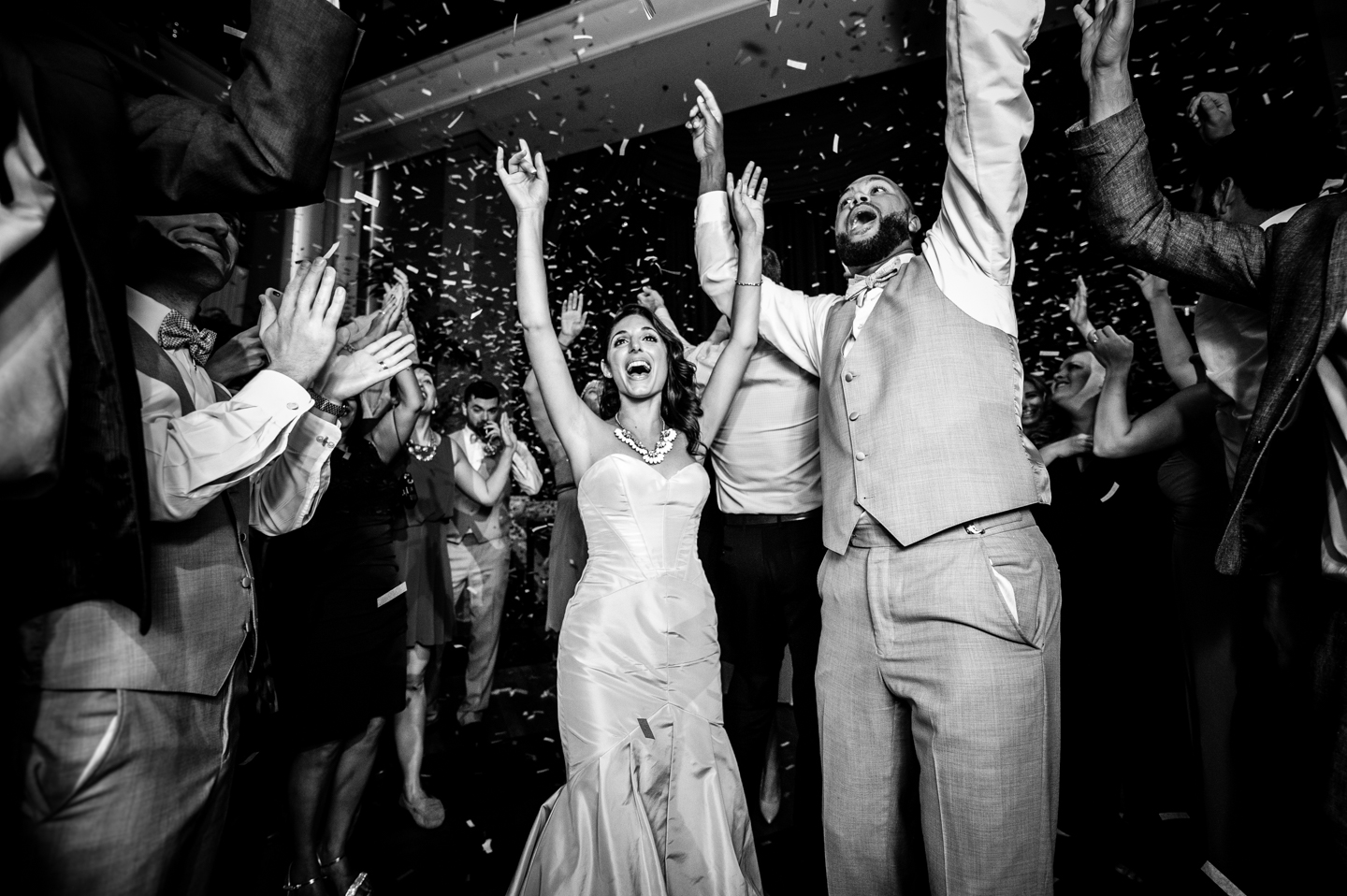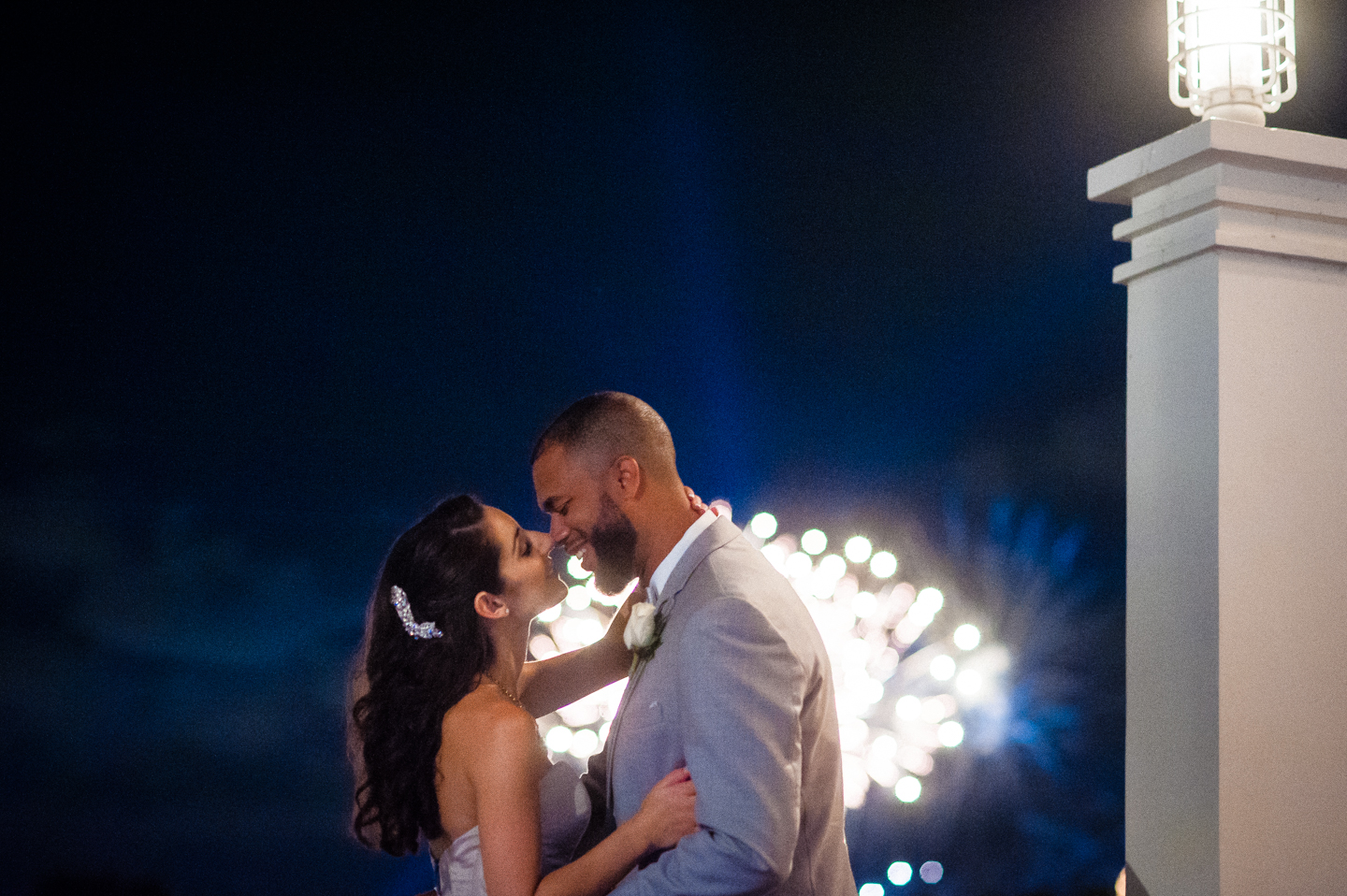 From the balcony of Atlantic Dance Hall you get a perfect view of Epcot's Fireworks, we made good use of that for an end of the night photograph!! Lily and Mark, we can't thank you enough for having Matt and I there to photograph your amazing Disney World Wedding!! We had a blast capturing your day, I can't think of a better way to end our 2016 wedding season!! A huge thank you to the team with Disney Fairytale Weddings who made sure Lily and Mark's day ran smoothly and looked absolutely stunning! We absolutely loved working with everyone!!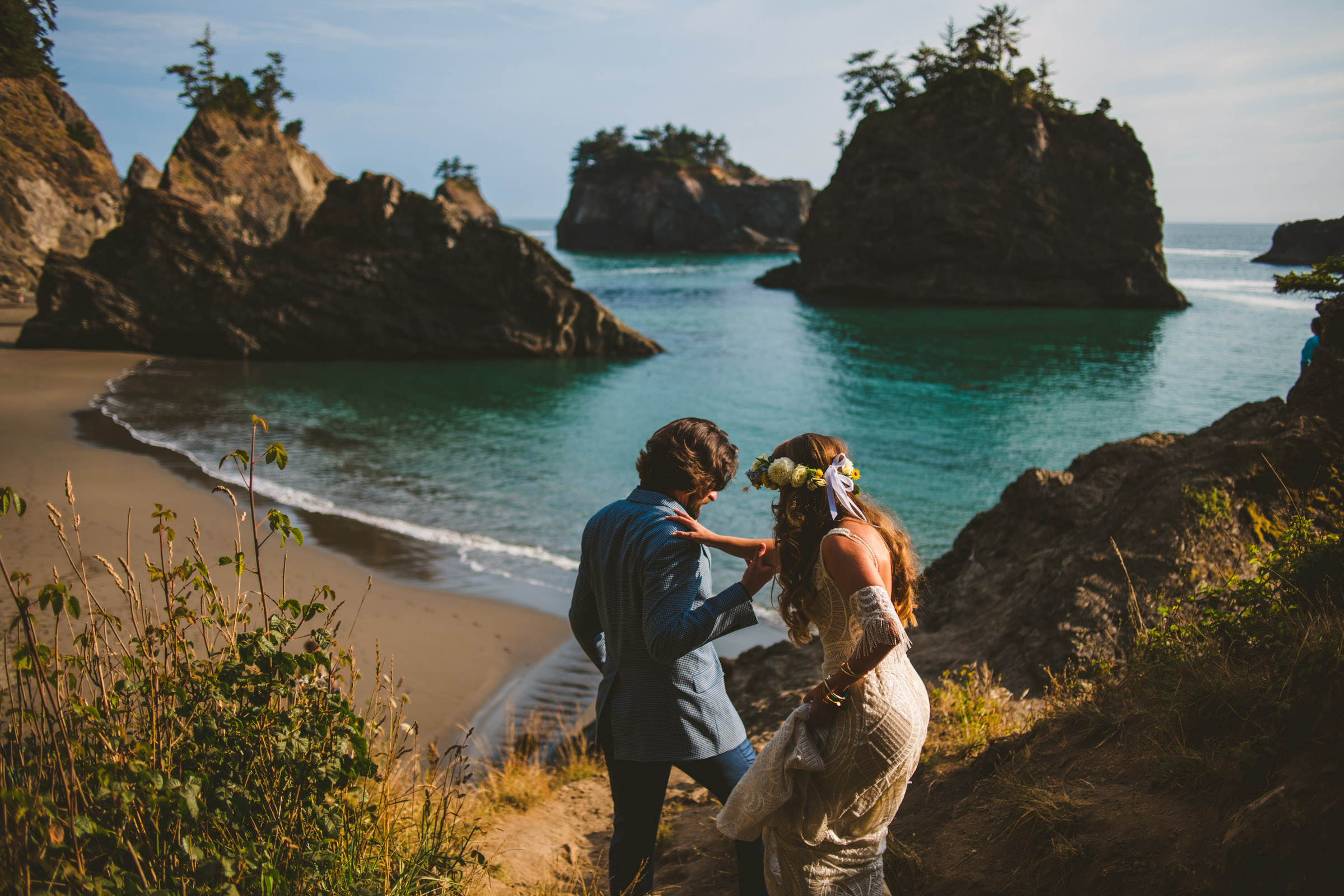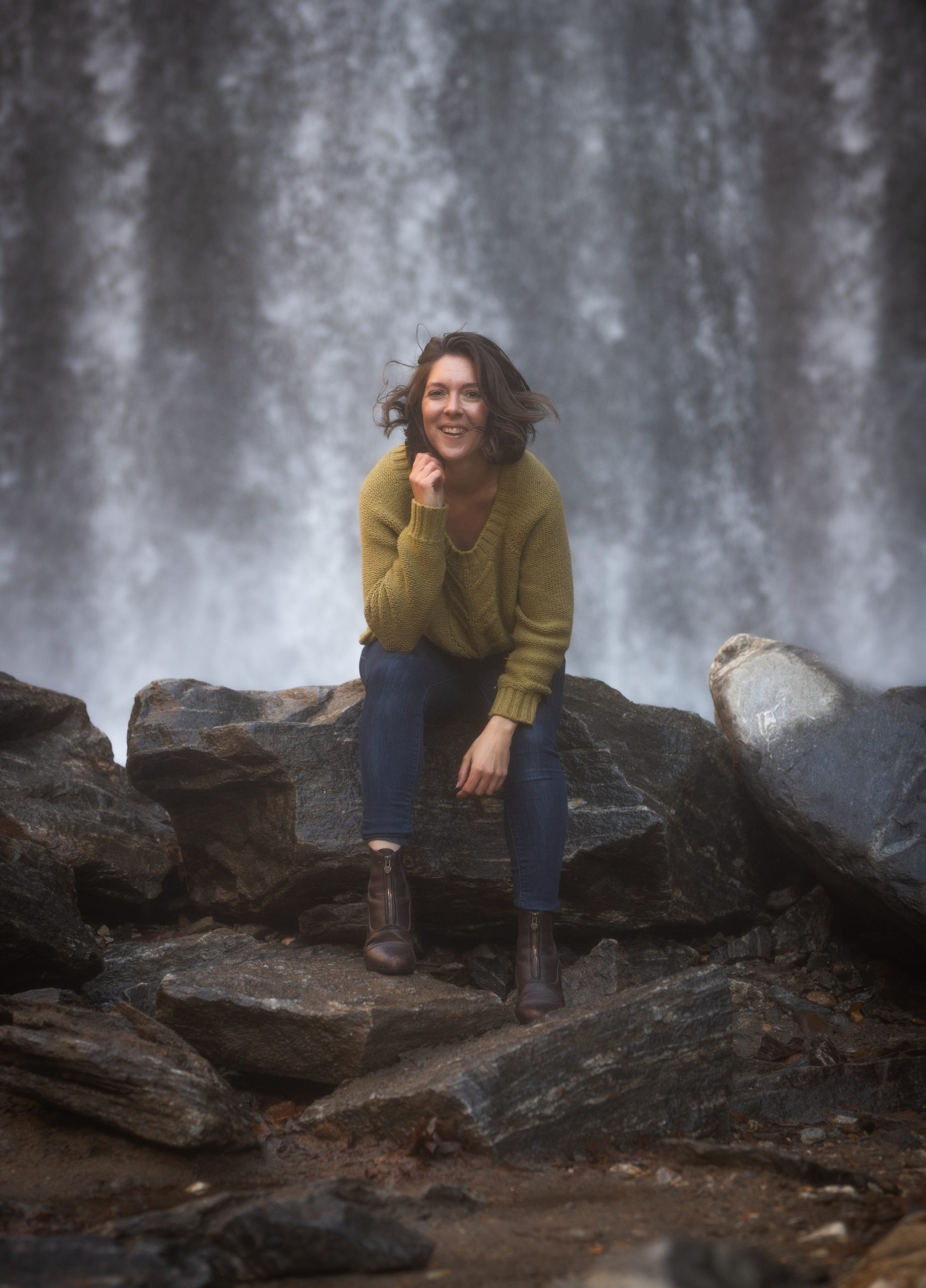 As an elopement photographer and outdoor enthusiast I get absolutely giddy with excitement when helping fellow adventure seekers, travelers, dreamers & fun-loving couples plan their experience based, intentional wedding days.
I live on the road full time traveling the country in my dream home on wheels – a 38' long fully off grid, converted bus.
Some of my favorite adventures include: Backpacking and ice climbing in Alaska, hiking the Napali Coast on Kauai, trekking in the jungles of Costa Rica.