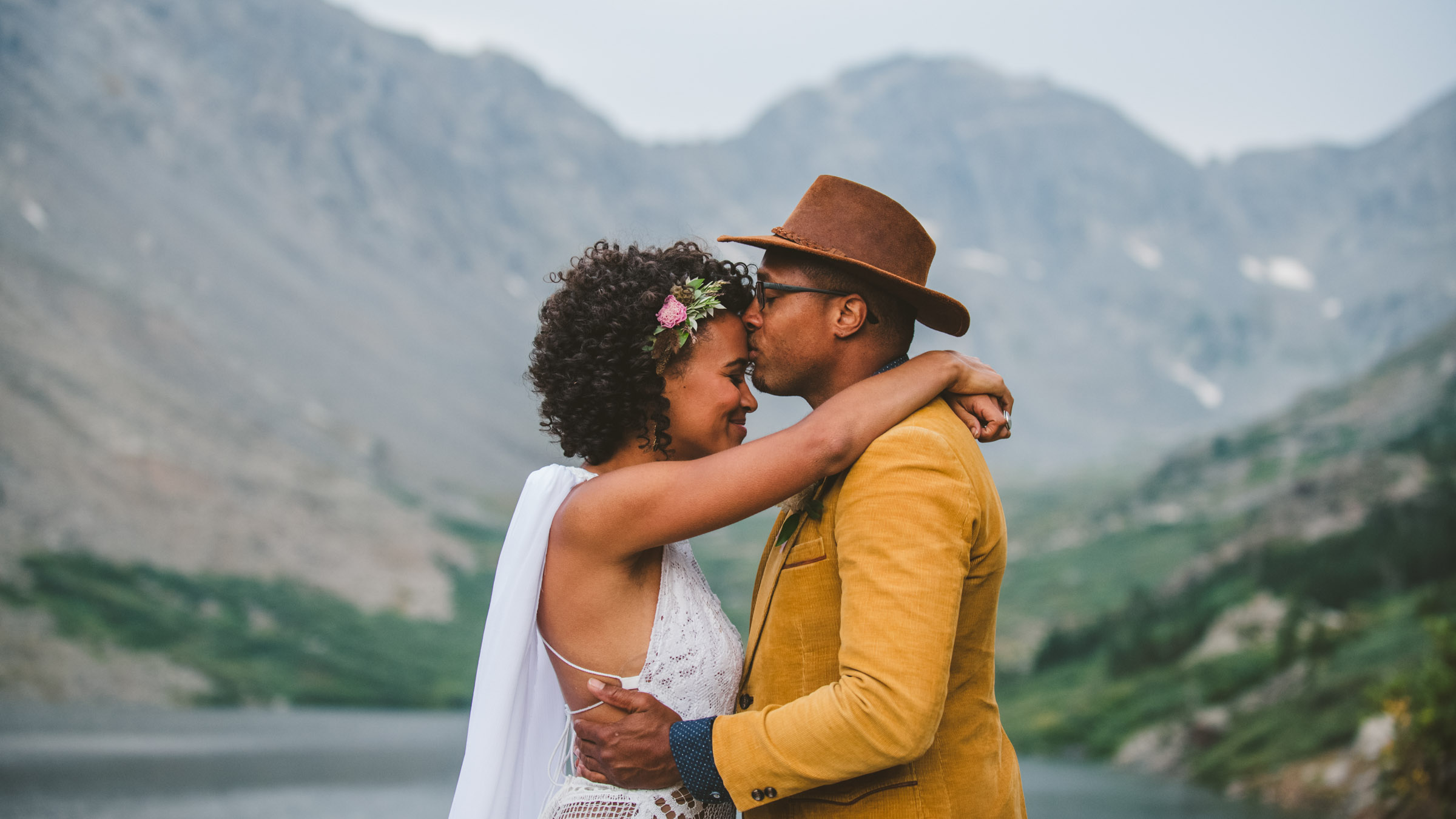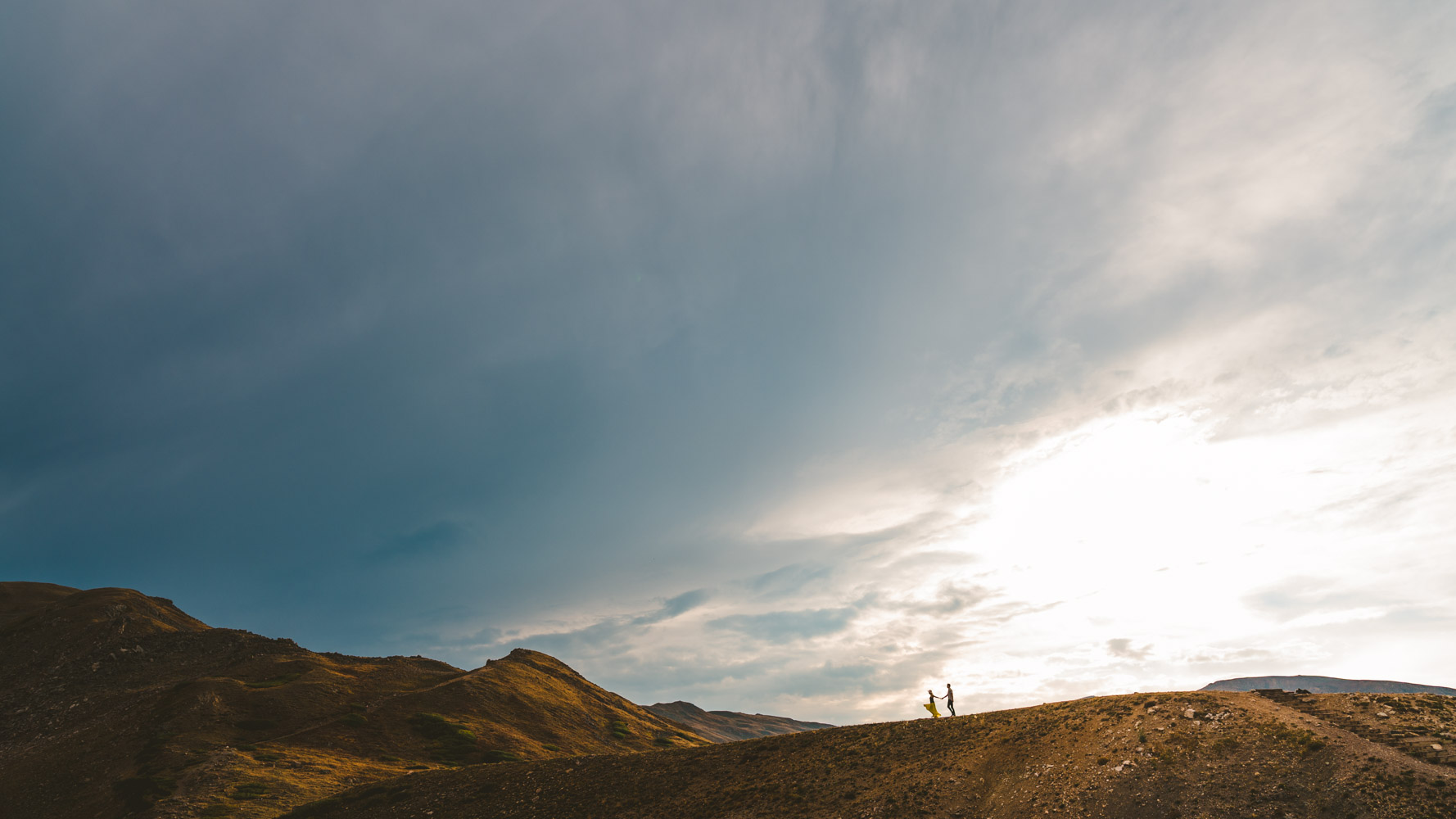 Loveland Pass Elopement Guide | How to Get Married at Loveland Pass, Colorado
Just an hour away from Denver, Colorado is Loveland Pass, towering almost 12,000 feet above sea level. With mountain views in every direction, and a windy road that will take you all the way to the summit, it's an incredible location for any couple who wants to elope in the mountains, without having to hike! If you've decided that a traditional wedding isn't for you, and you're considering eloping in the most mountainous state in the US (that would be Colorado, if you hadn't guessed), getting married at Loveland Pass may be the perfect adventure. Keep reading this guide to learn how to plan your Loveland Pass elopement, stress free!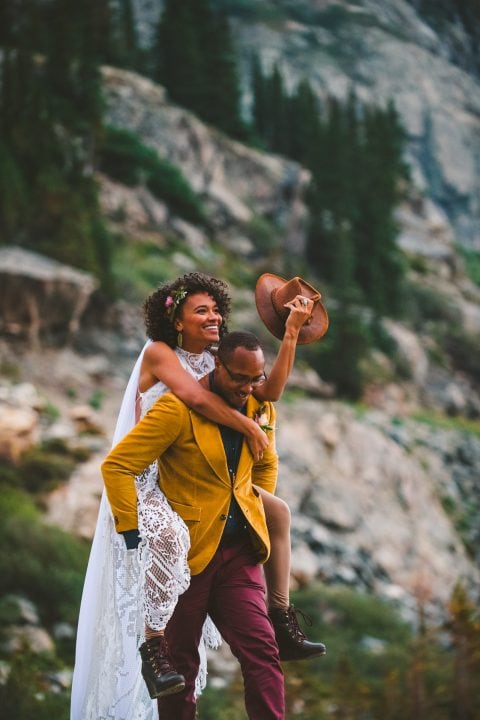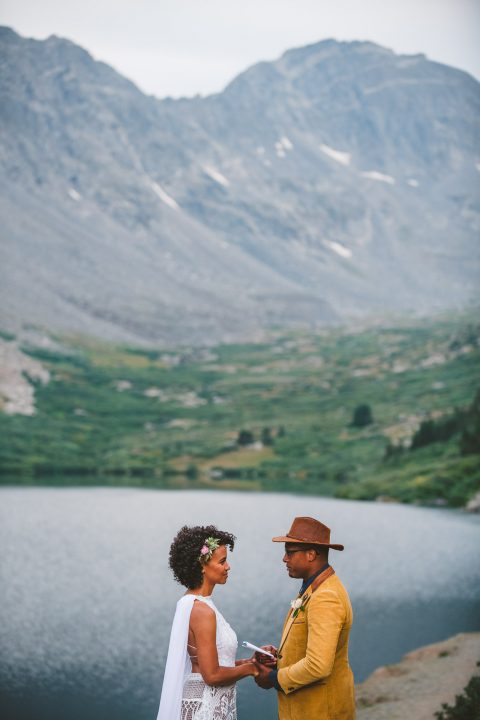 Getting to Loveland Pass
Loveland Pass is one of the highest mountain passes in the world to stay open year round. You can drive all the way up to the summit, but the twisty road can be formidable for those who don't have much experience driving in the mountains! It's often narrow, with a stark dropoff, and some steep sections. Though it's usually open in the winter, the snow and icy conditions can make driving significantly more dangerous, and it does occasionally close when snow piles up quicker than it can be plowed.
Dustings of snow can happen even in the summer, due to the high elevation! The drive up to the summit has tight switchbacks and narrow lanes – so be
prepared with snow tires and snow chains, and make sure you feel comfortable driving. The journey will reward you with incredible views of the valley below!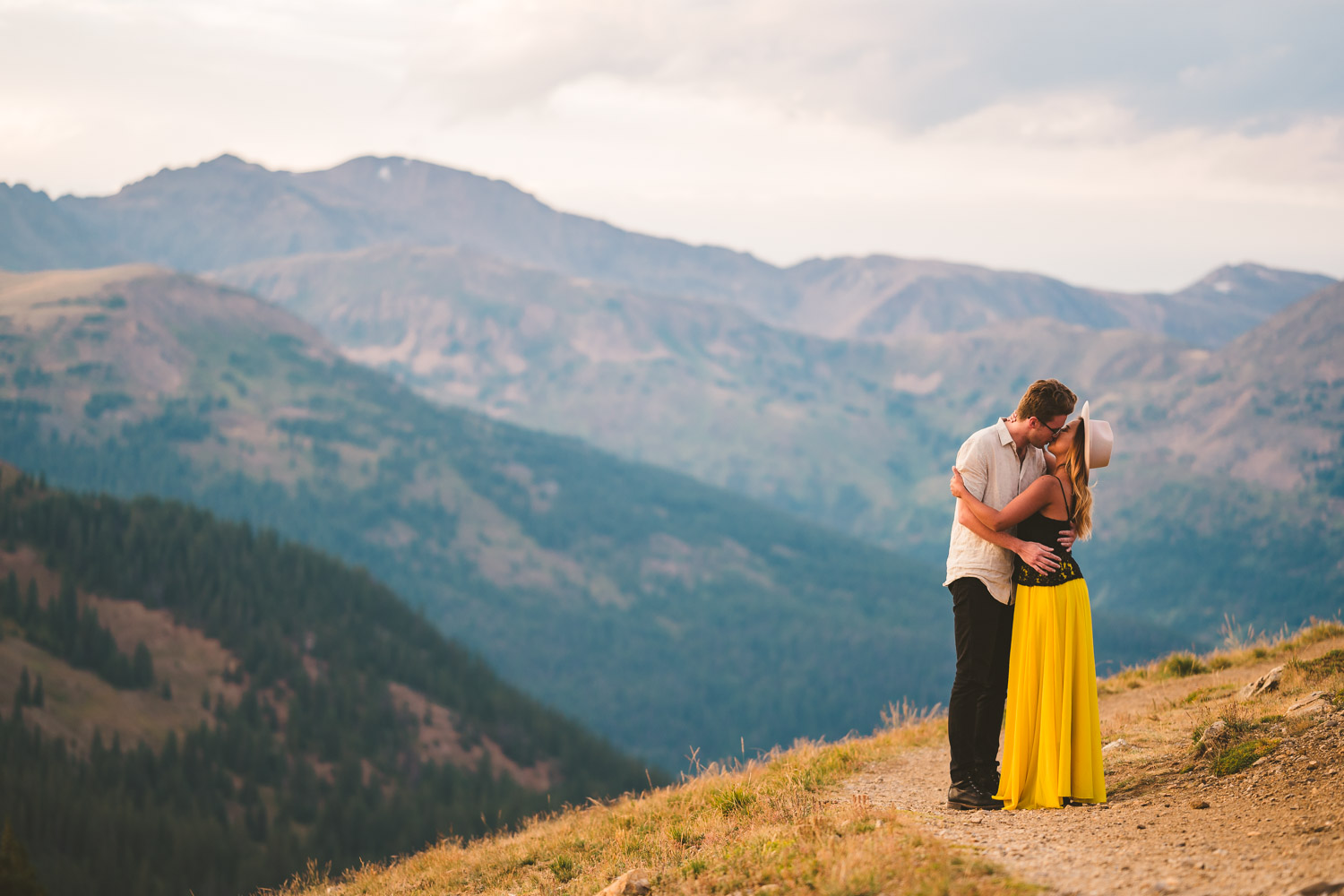 When to Elope at Loveland Pass
Because it's accessible year round, you can plan your Loveland Pass elopement any time of year! However, winters are more unpredictable, and the pass does occasionally have to close to allow crews to clear the snow. Below is a graph of average temperatures at Loveland Pass, but keep in mind that as you drive higher in elevation, the difference in temperature can be dramatic!
Even though summers are significantly warmer, temperatures often drop to nearly freezing – so no matter what time of year you elope, be sure to bring plenty of layers, hand warmers, and maybe some hot cocoa.
Loveland Pass is a popular ski destination in the winter, so if you want to hit the slopes on your elopement day, winter would be the best time to elope. For those who want to hike one of the trails at Loveland Pass, summer is your best bet for accessible trailheads!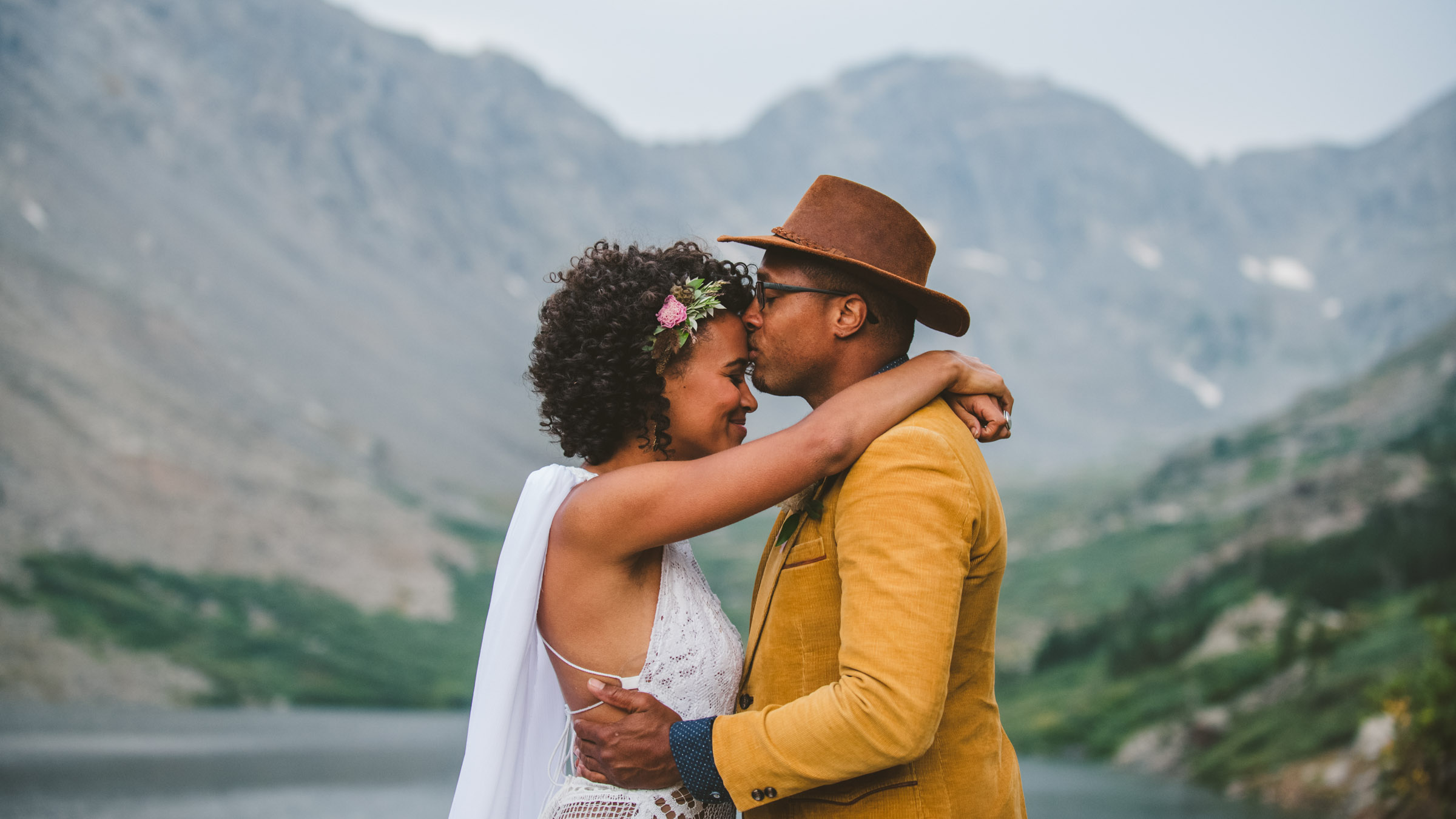 Avoiding Crowds at Loveland Pass
Because you can drive right to the summit, the low effort, high reward views attract a lot of crowds! On your elopement day, you probably want a little more privacy – so here are some things you can do.
Elope on a Weekday
Weekends are always busier in parks and outdoor spaces. Most people have Saturdays and Sundays off from work, so by eloping on a weekday, you'll have better chances of finding a secluded spot. Watch out for holidays and three day weekends – these are always more crowded!
Elope at Sunrise
While most people are snoozing, you can enjoy the alpenglow as the sunrise illuminates the mountains. Say your vows with no one around, and get the views all to yourself! Eloping at sunrise is one of the best ways to avoid crowds, but sunset is a close second – it'll be much less busy than the middle of the day.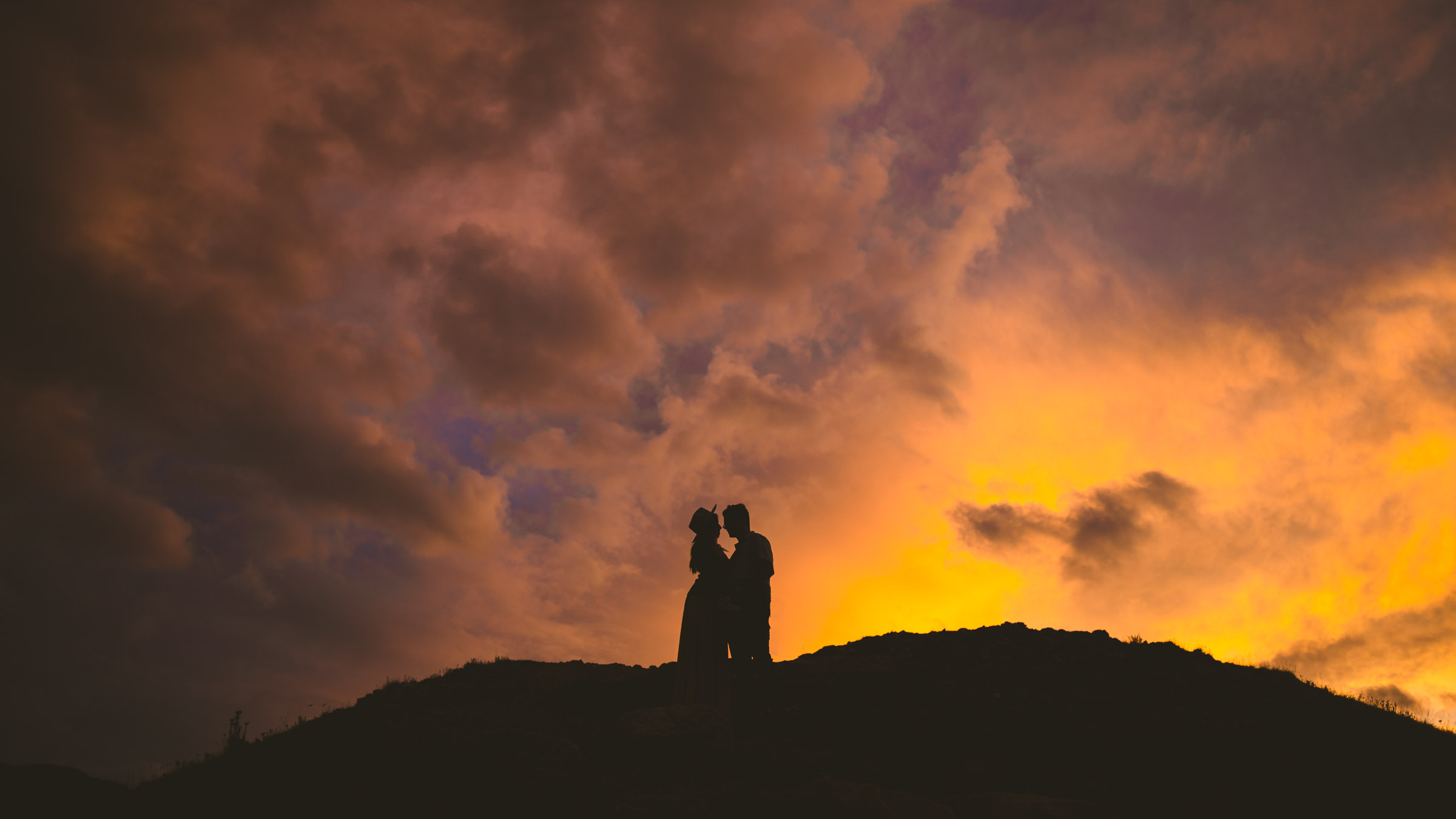 Getting Legally Married in Colorado
To make sure you're legally married after your elopement day, you'll need to get a marriage license! The great thing about Colorado (and why so many couples travel across state lines to elope here) is that you can self solemnize. That means you don't need an officiant, and you don't need any witnesses!
You will still need a marriage license, which can be obtained at any county clerk's office in Colorado. Denver is likely where you'll be landing if you travel by plane, and the office there offers the option to apply online! You will need to attend an in person meeting once you get to Colorado, so make sure to give yourself enough time to do this. The marriage license expires after 35 days, but there's no waiting period!
Getting a Permit For Your Loveland Pass Elopement
You will need a permit for your Loveland Pass elopement – no matter how small your ceremony is! Because the pass is a popular spot, permits are required to ensure no damage is being done. To get an application, you'll need to contact the Clear Creek Ranger District. They'll be able to tell you what you need for your application!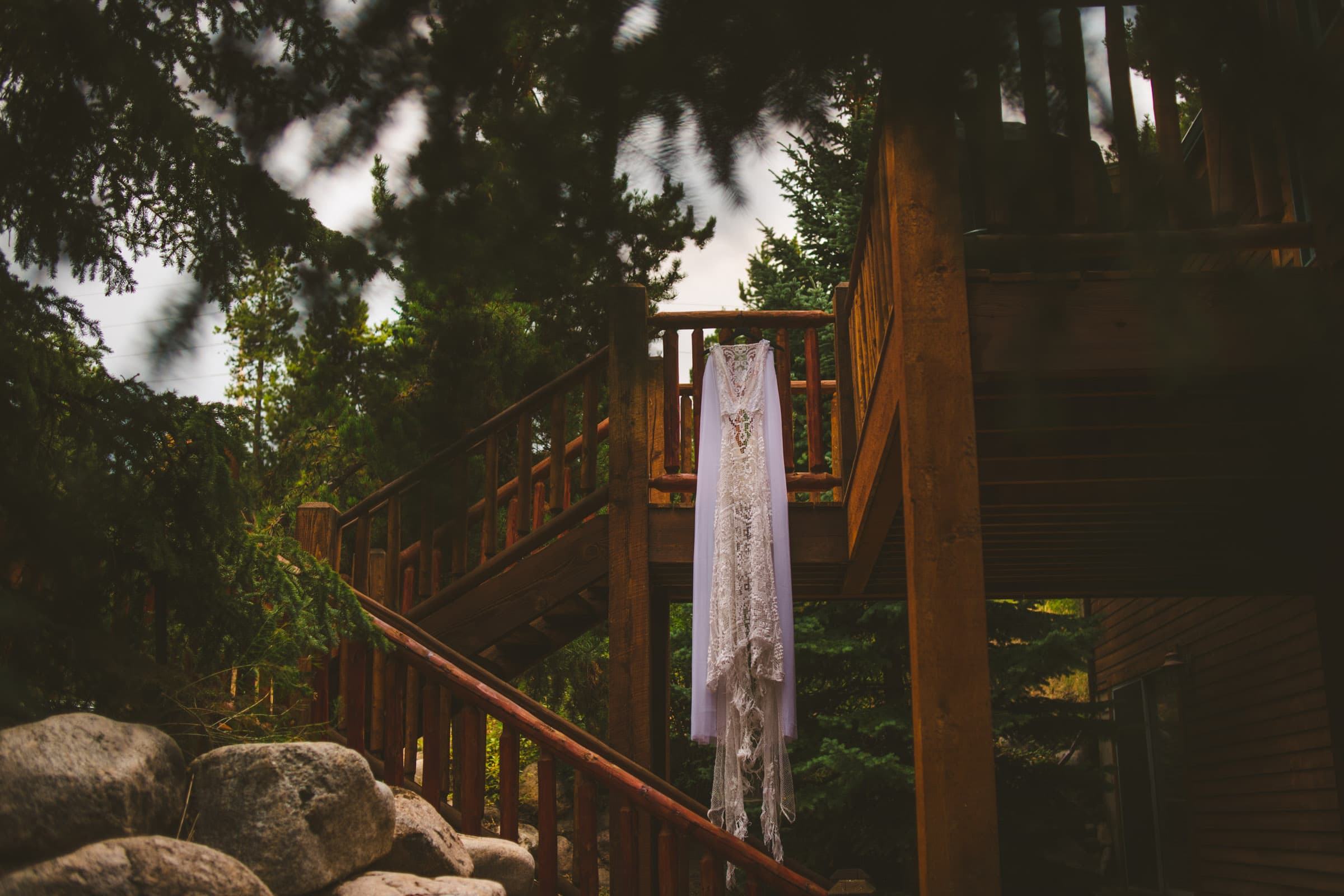 Where to Stay
You'll definitely want to spend some time in the mountains of Colorado – so find a cozy spot to stay close by! The Georgetown Inn is a cute, family owned hotel nearby, and there are tons of bed and breakfast options just a few miles from Loveland Pass. Whether you're looking for a luxurious stay at a ski resort or a cozy cabin, you'll find the perfect spot!
What to Do at Loveland Pass
Your elopement is all about adventure – whatever that means to you! This isn't just a ceremony, it's about celebrating the beginning of your marriage. So plan something fun to do! Think about what would make this the best day ever… and do it!
Go Hiking
Step away from the parking area at the summit of Loveland Pass and go for a hike! You'll get away from the crowds, and enjoy some beautiful views. Loveland Pass Lake is an easy one, while Mount Sniktau is more strenuous – but there are plenty of options in between!
Hit the Slopes
I couldn't leave out skiing and snowboarding when talking about eloping at Loveland Pass. If you and your partner like to hit the slopes, you can check out one of the resorts – and for experienced shredders, the backcountry offers some amazing terrain!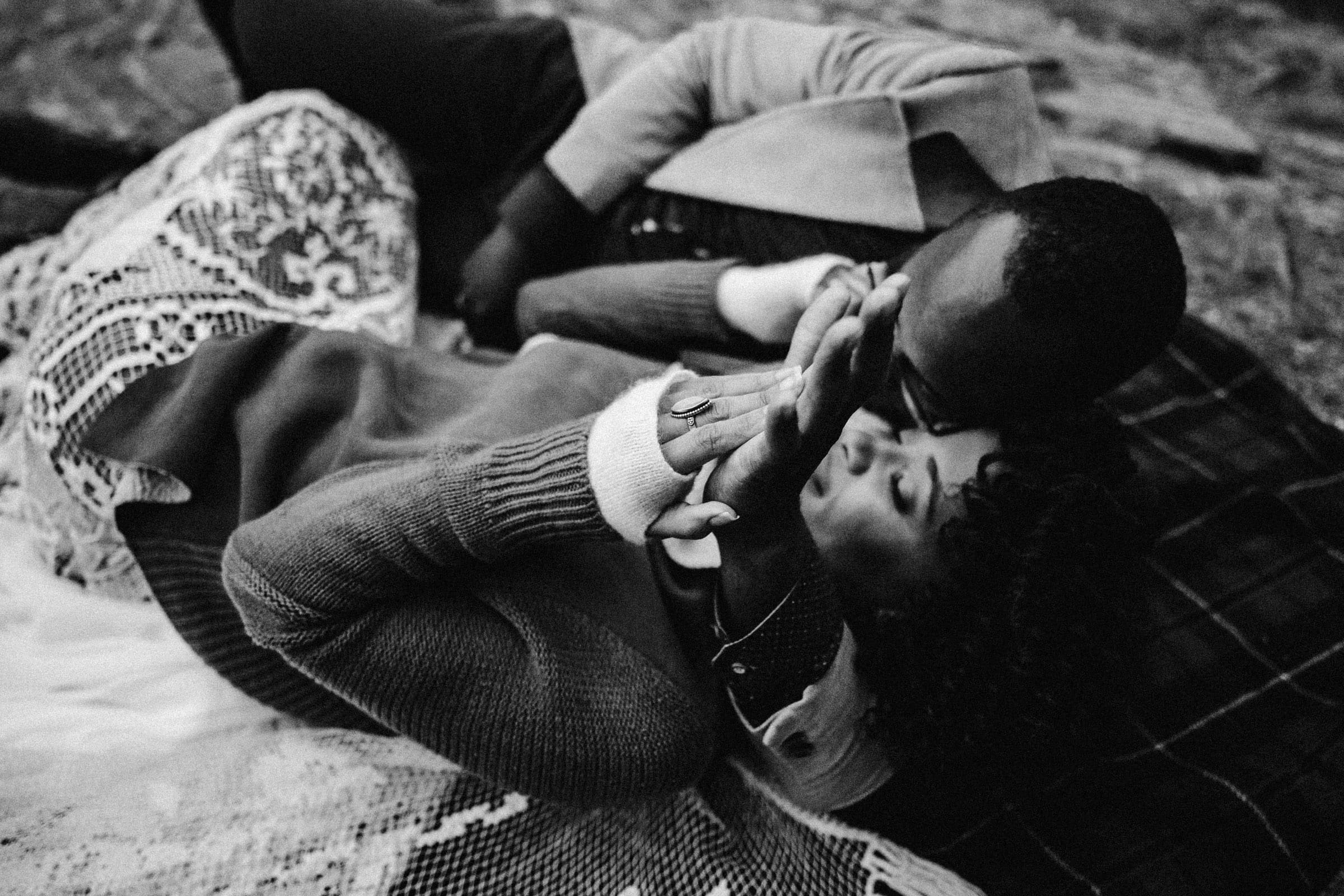 Ready to Elope at Loveland Pass?
If the snowy mountains and wild terrain have you sold on eloping at Loveland Pass, you'll need an experienced elopement photographer! Not just to document your memories, but also to help you plan, tell you all about permits, and cheer you on as you get married in a way that feels right to you – contact me, and let's get started!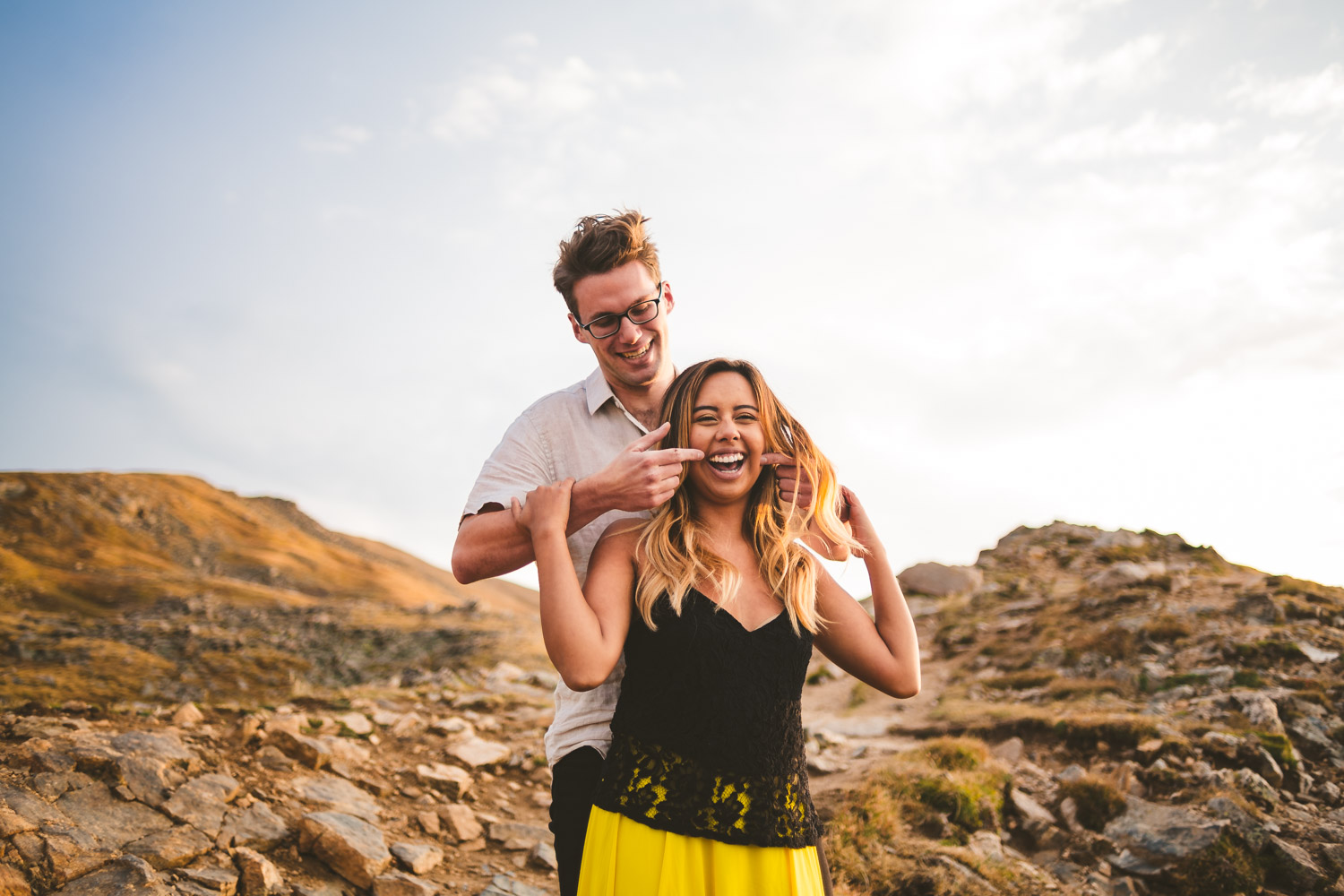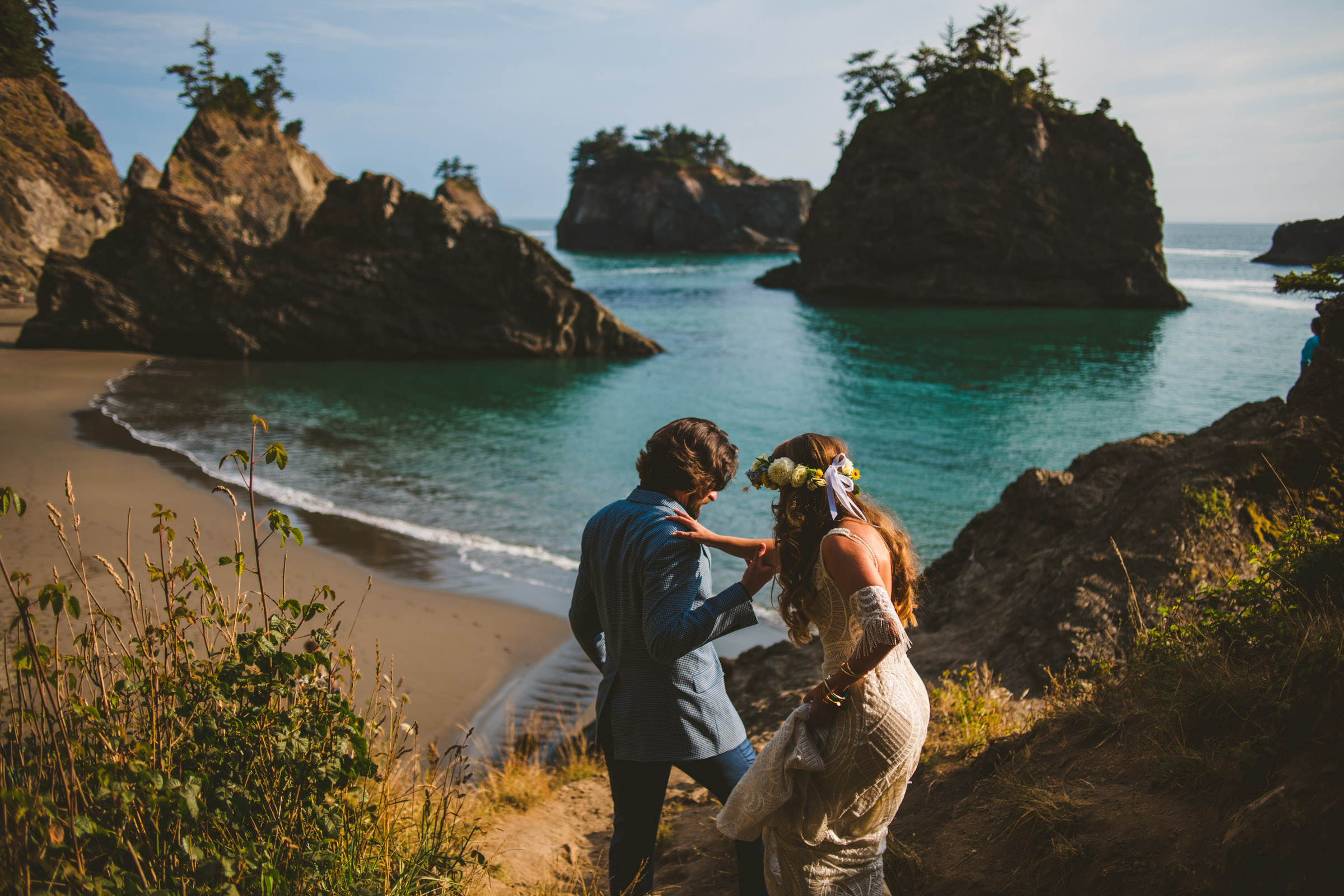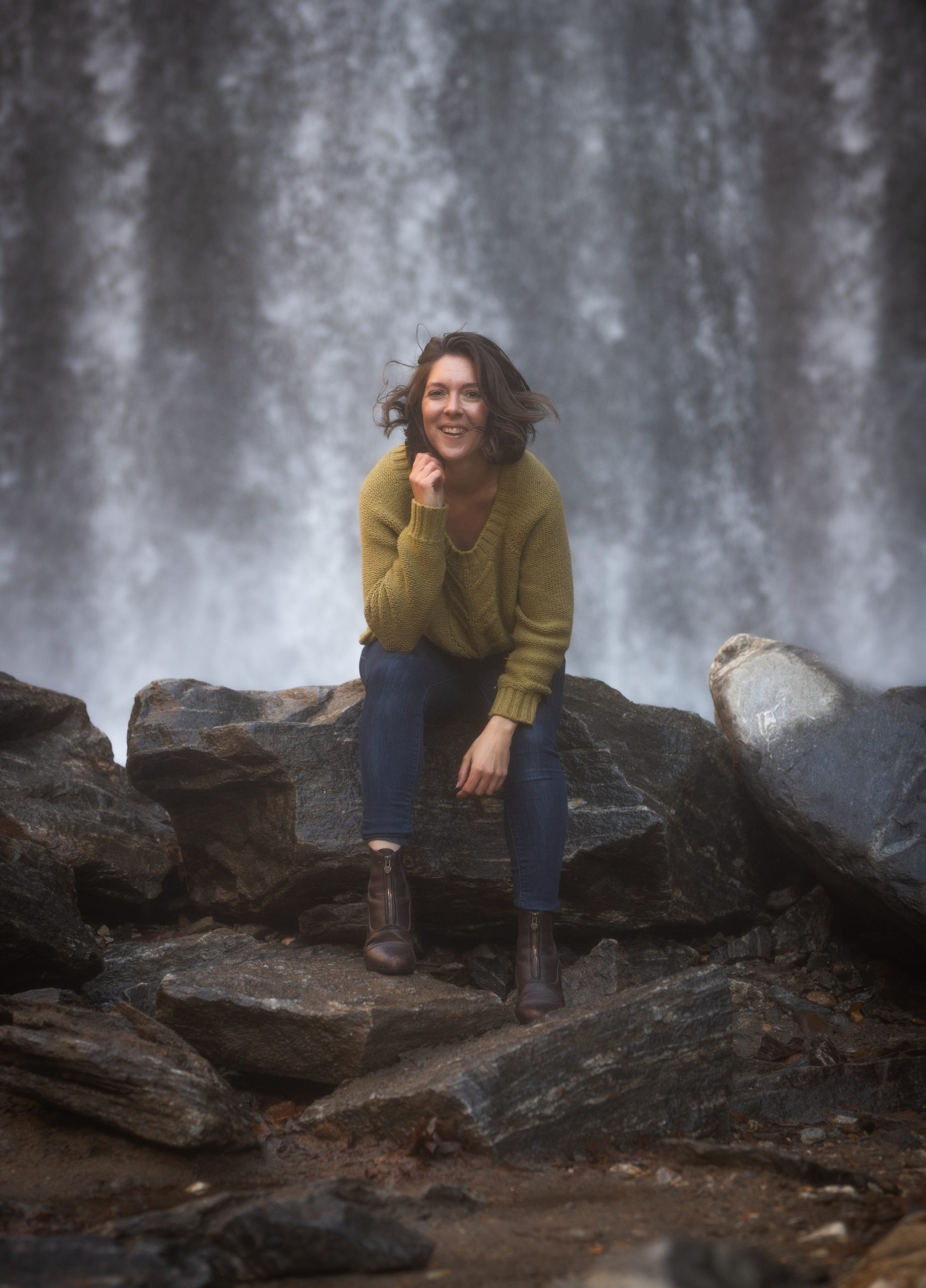 As an elopement photographer and outdoor enthusiast I get absolutely giddy with excitement when helping fellow adventure seekers, travelers, dreamers & fun-loving couples plan their experience based, intentional wedding days.
I live on the road full time traveling the country in my dream home on wheels – a 38' long fully off grid, converted bus.
Some of my favorite adventures include: Backpacking and ice climbing in Alaska, hiking the Napali Coast on Kauai, trekking in the jungles of Costa Rica.