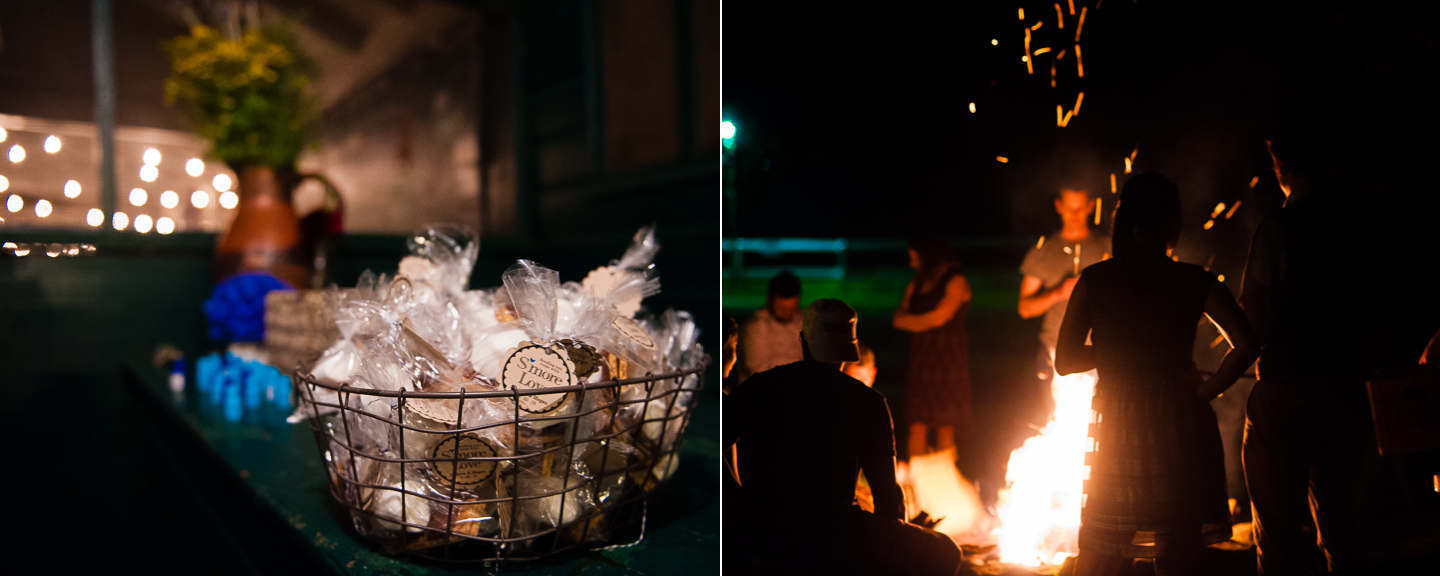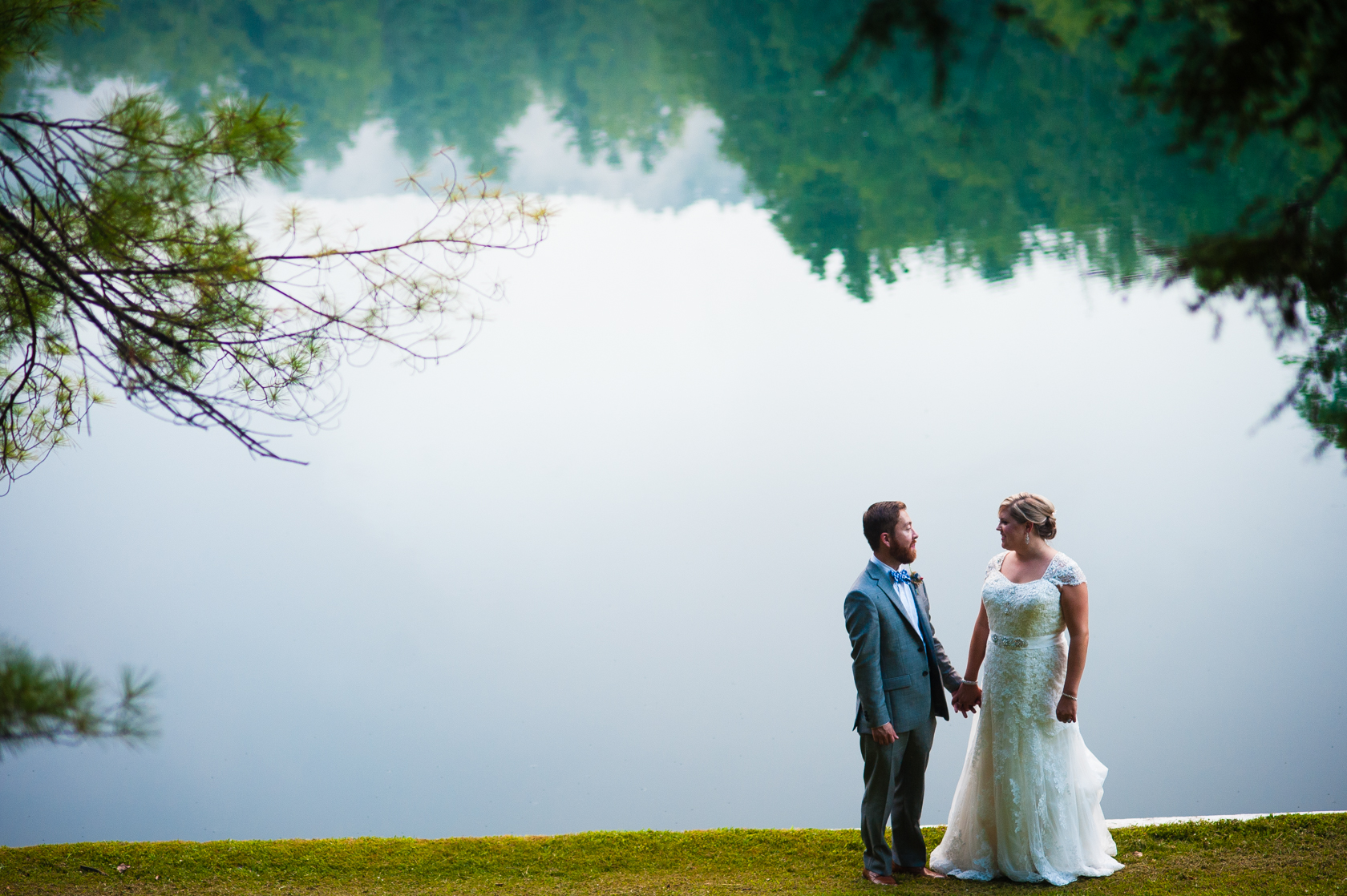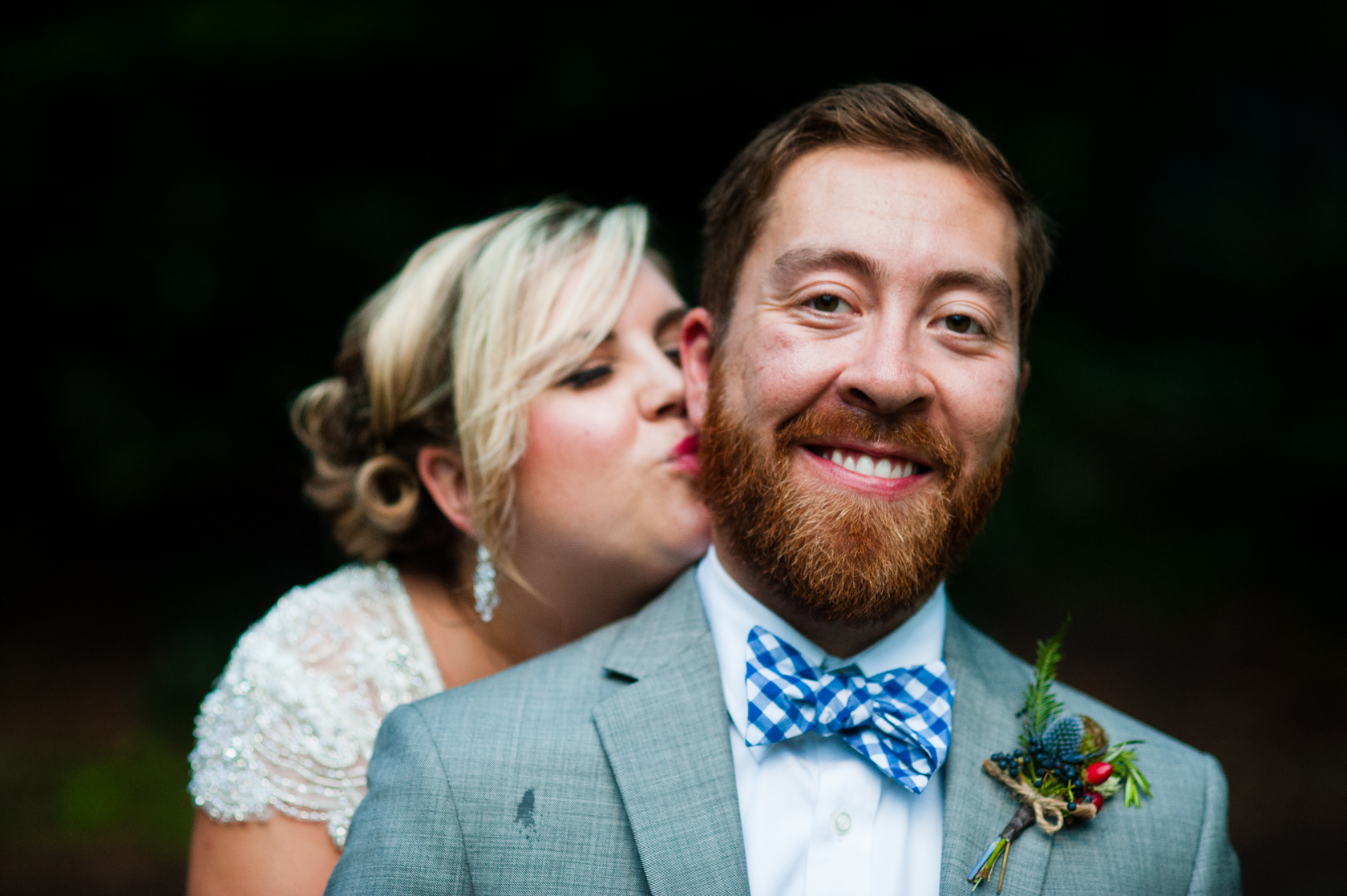 When Megan first contacted us about 2 years ago about possibly photographing her wedding at this gorgeous summer camp in the mountains of WNC (right outside of Asheville NC), we were ecstatic! She and Andrew lived in Boston but her family was from NC and she spent many summers attending a camp about 20 minutes from where I (Ariel) grew up! On top of that….She and Andrew lived in Boston… Matt and I were at the time living in the Northeast and the idea of moving south and becoming Asheville wedding photographers was just percolating in the back of our minds. Let's just say… Everything was meant to be and we were thrilled when Megan and Andrew asked us to be a part of their wedding day! We photographed their engagement session at a gorgeous park in Boston the summer they hired us and then, just a couple weeks before their wedding in Hendersonville NC we settled our family in our new home in the South!

Megan and Andrew set the bar pretty darn high being our first wedding as NC Wedding Photographers. Camp Ton a Wandah was the perfect backdrop for their rustic summer camp wedding in the mountains. The details were stunning anywhere you turned…. Megan and Andrew's friends and family traveled in from all over the United States (and some flew in from other countries) to spend the weekend celebrating with them!!!

We had a blast capturing their wedding and we hope you enjoy some of our favorite moments from the day!!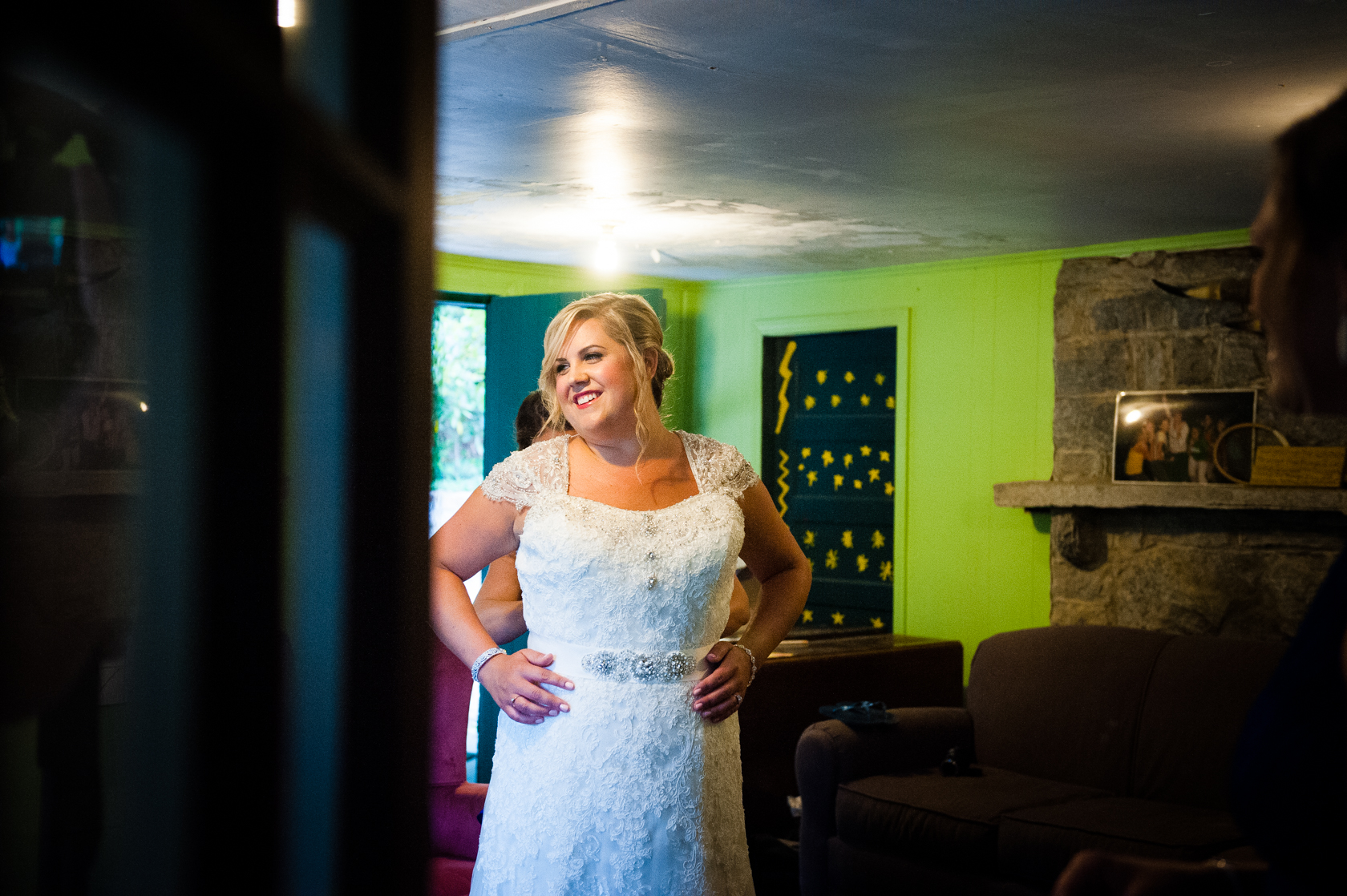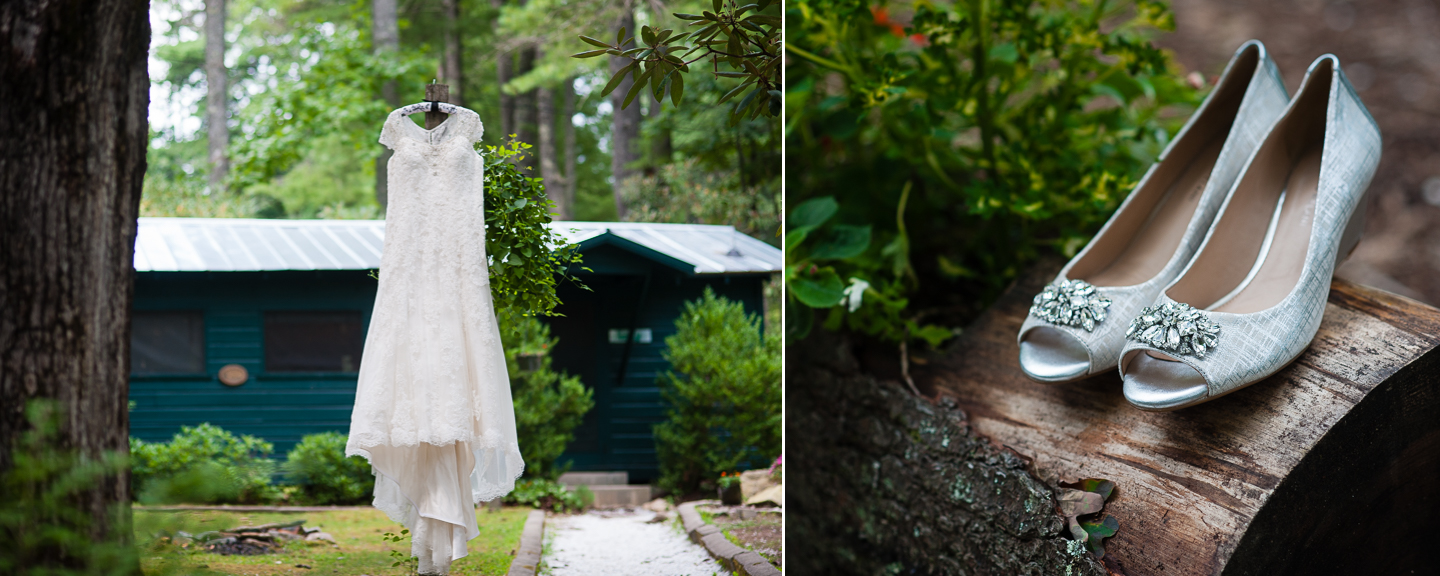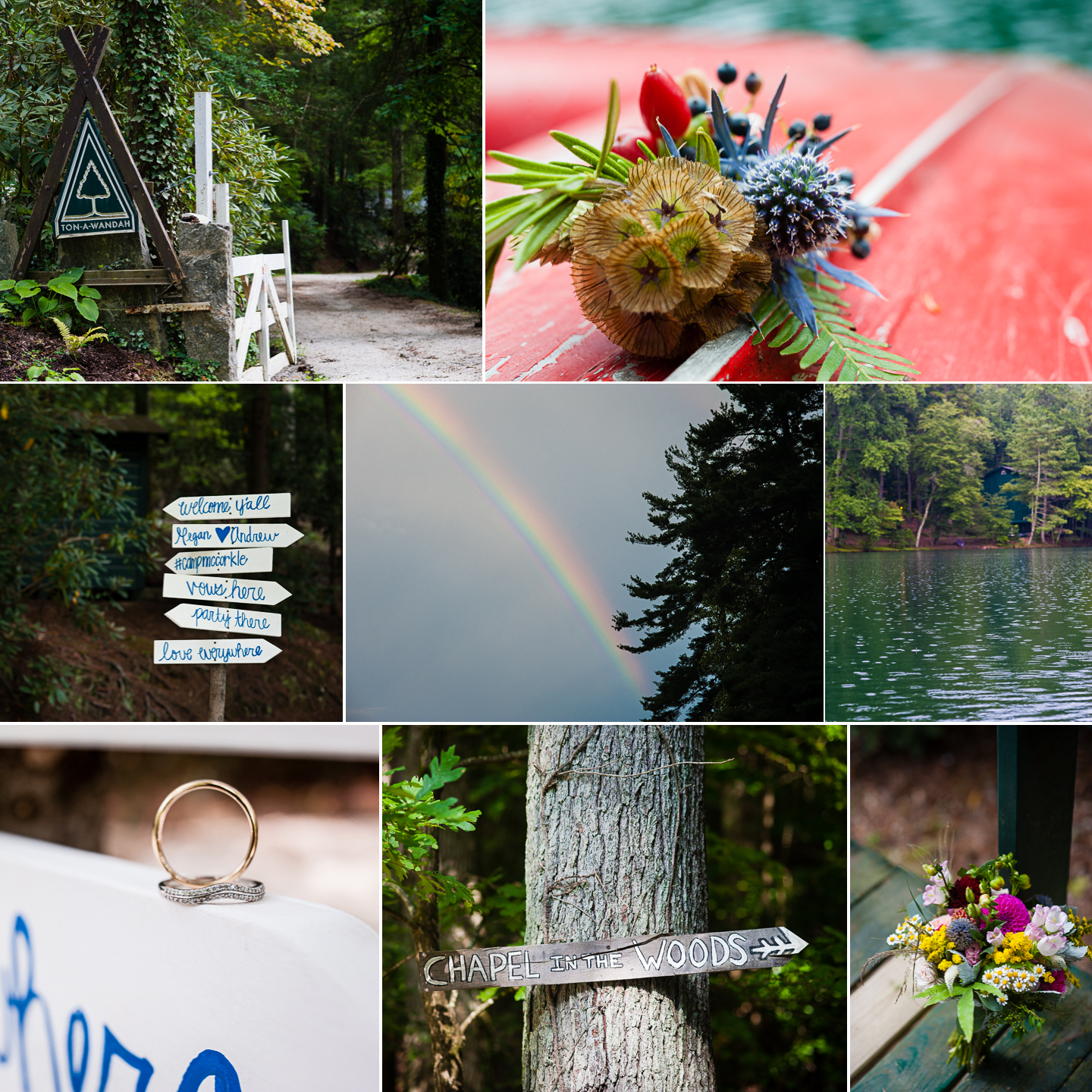 Camp Ton A Wandah was the most gorgeous location for this outdoor summertime wedding… The property was stunning… A wedding photographers dream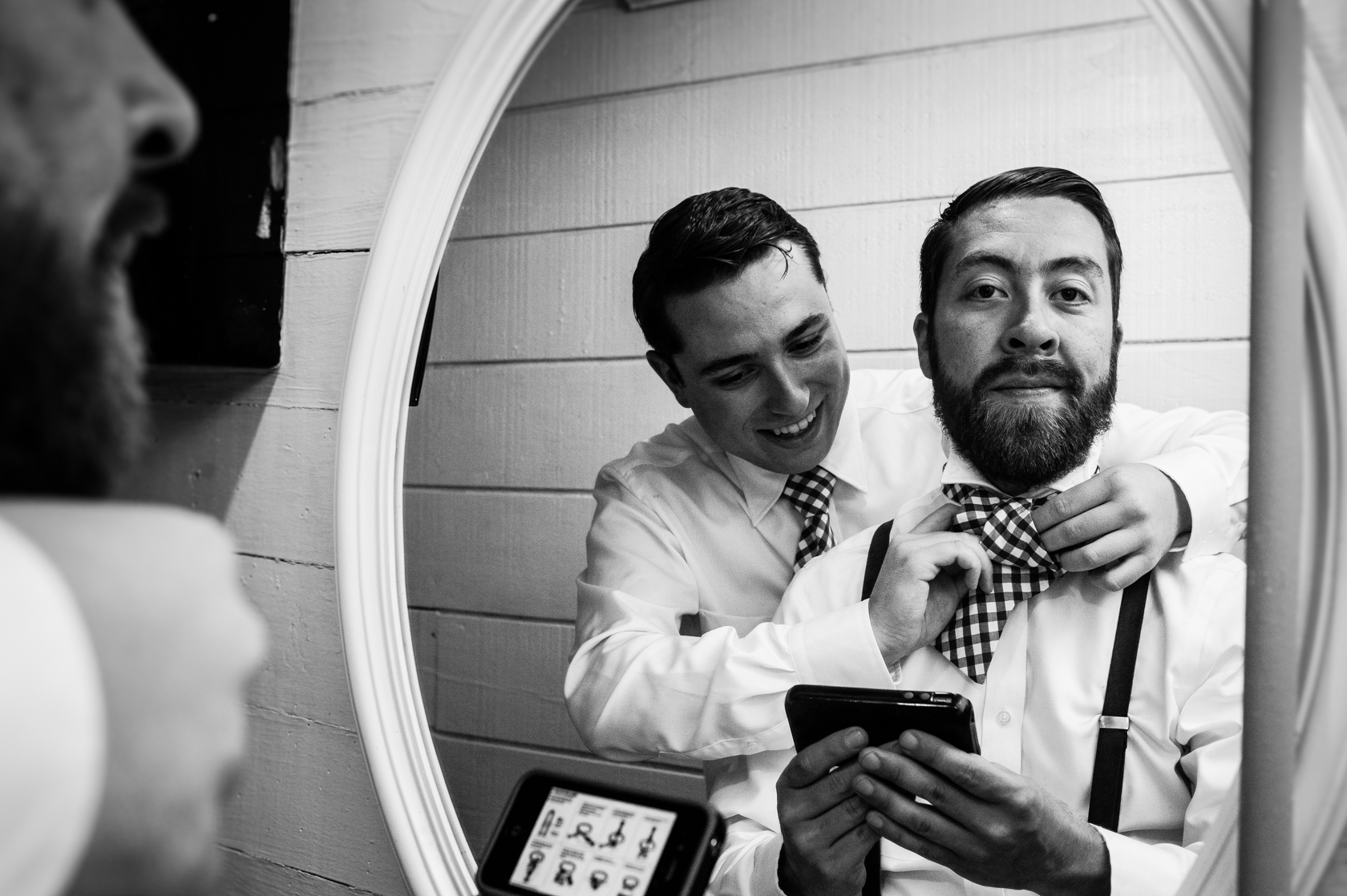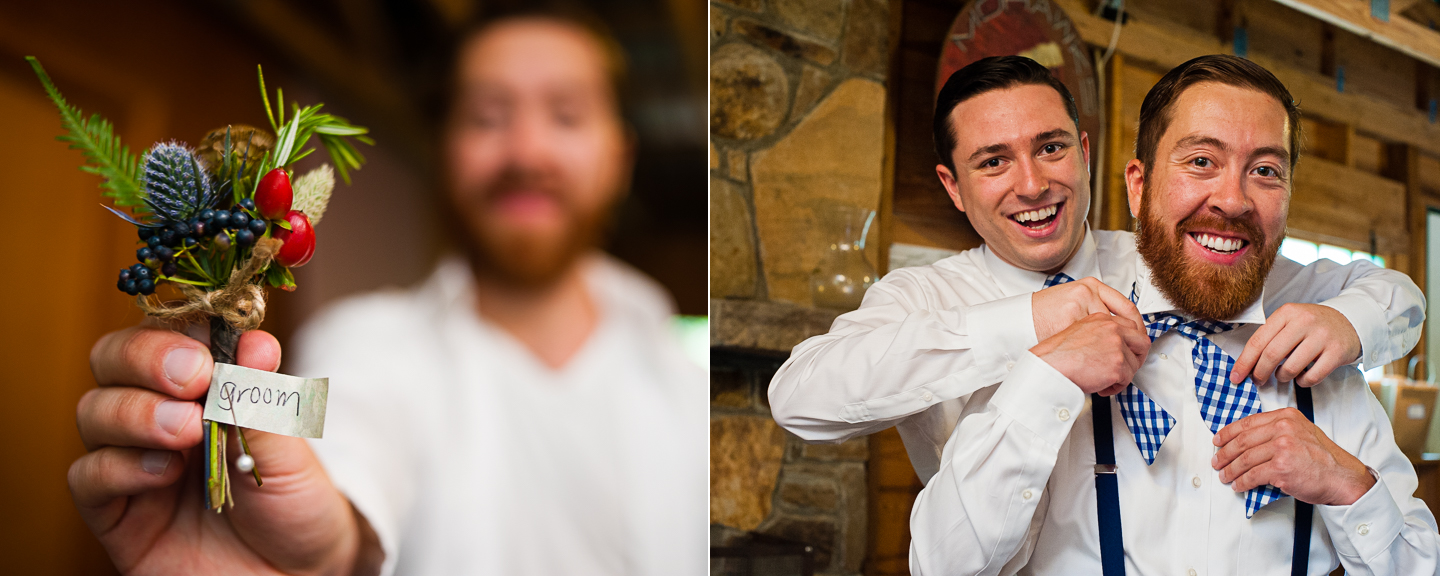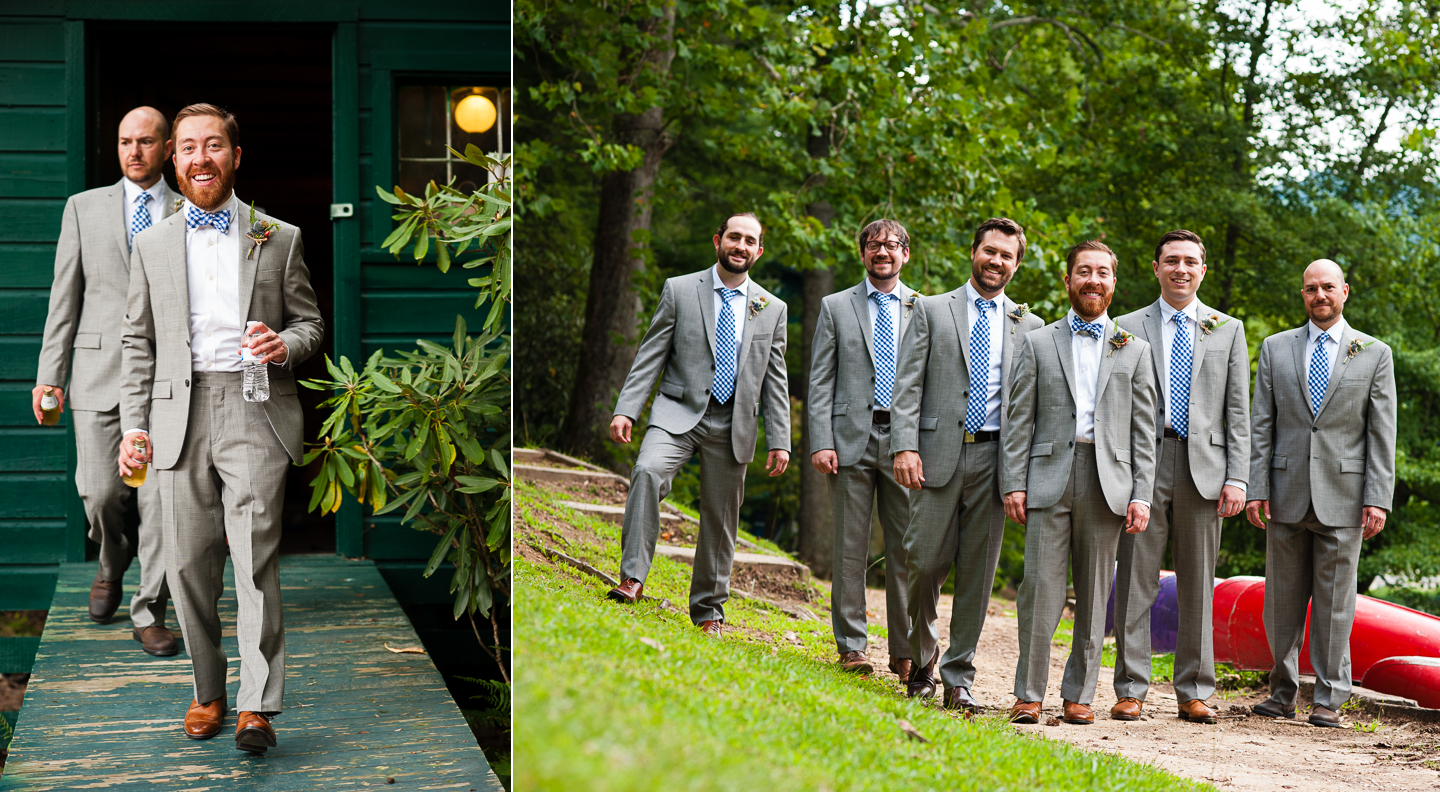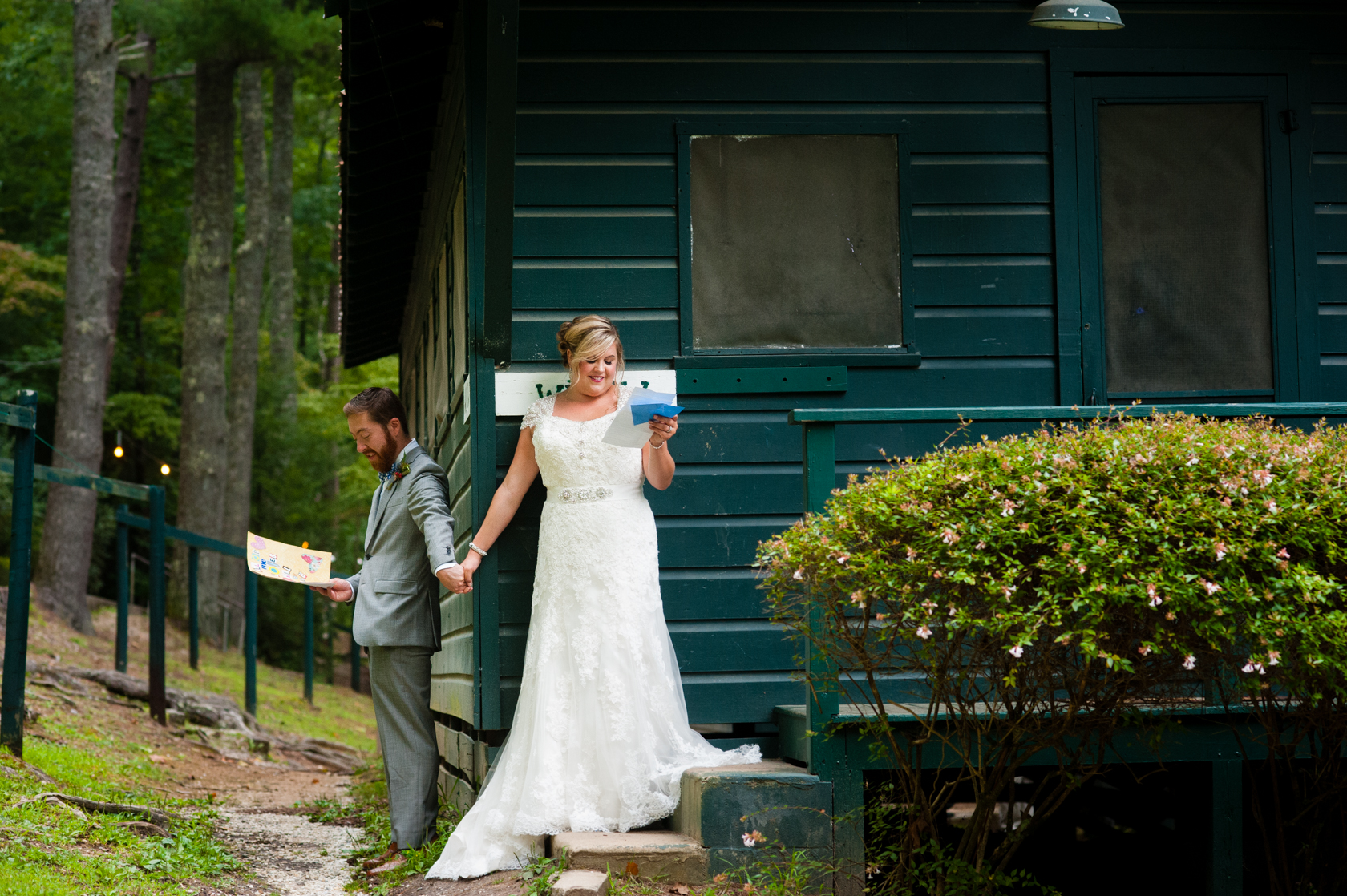 Even if you don't want to see each other before the ceremony, consider giving yourselves a couple minutes to read cards together around a corner… Or, simply hold hands… We call them no peek first looks. It makes for adorable pictures and has a huge impact on bride and grooms nerves 🙂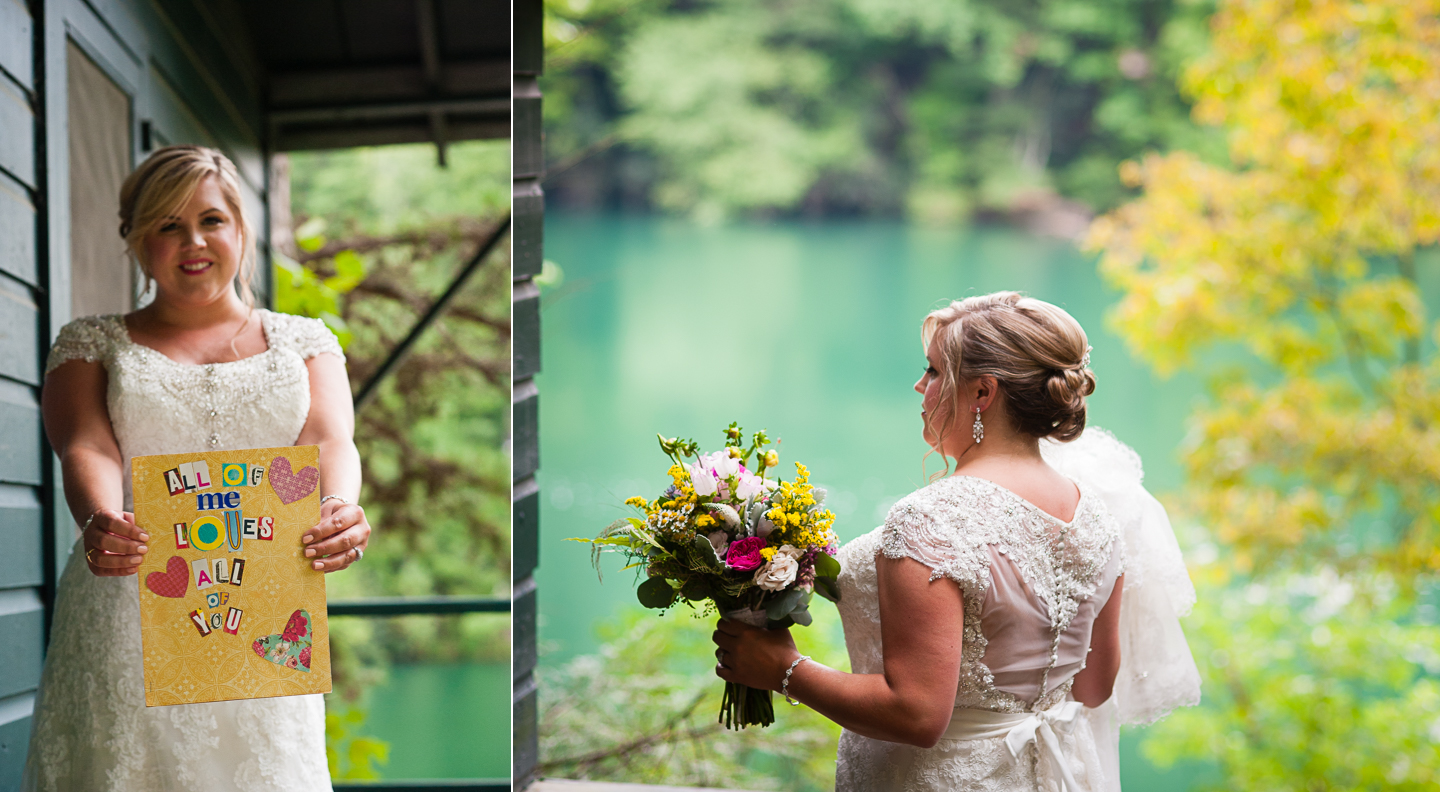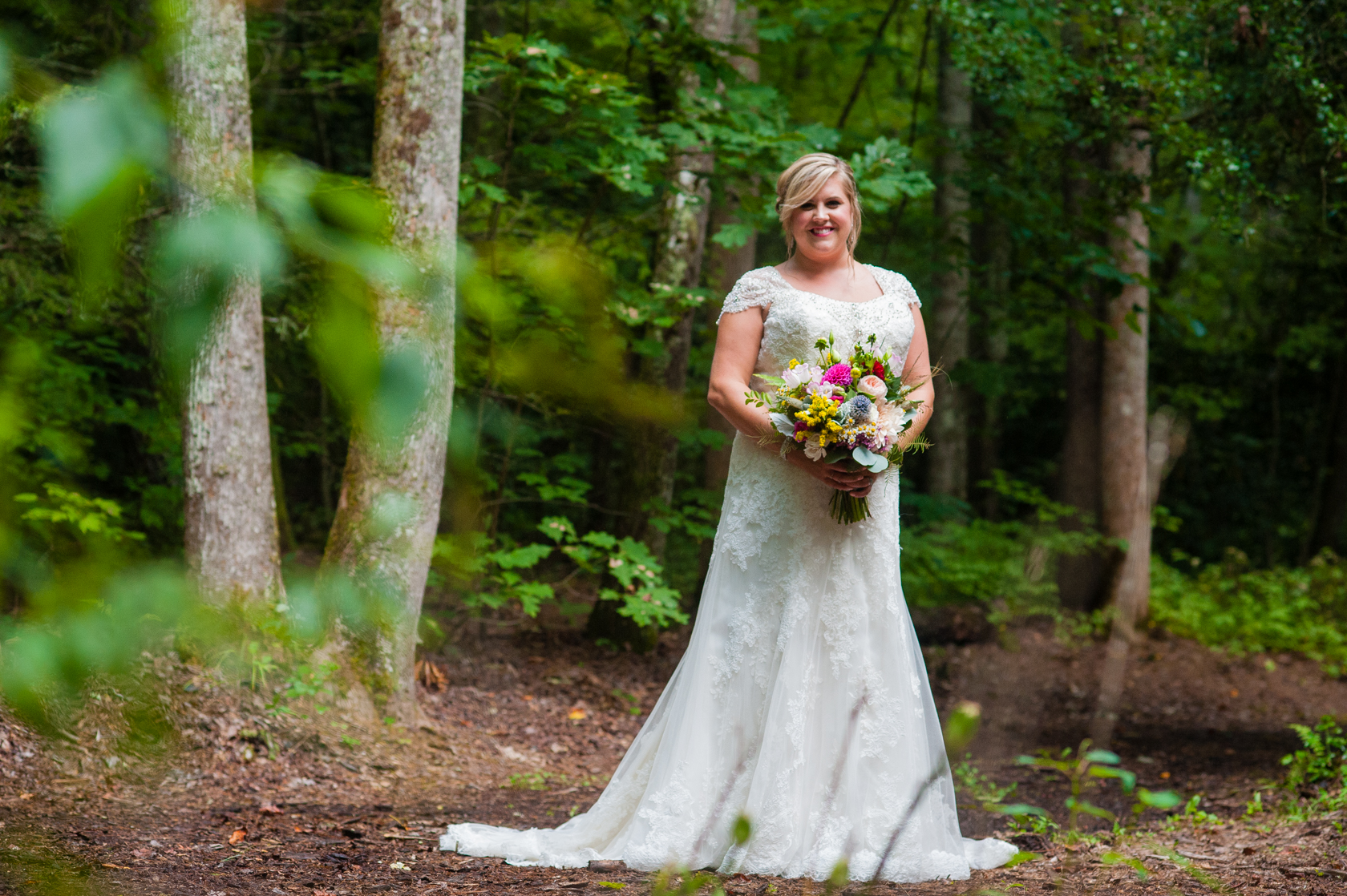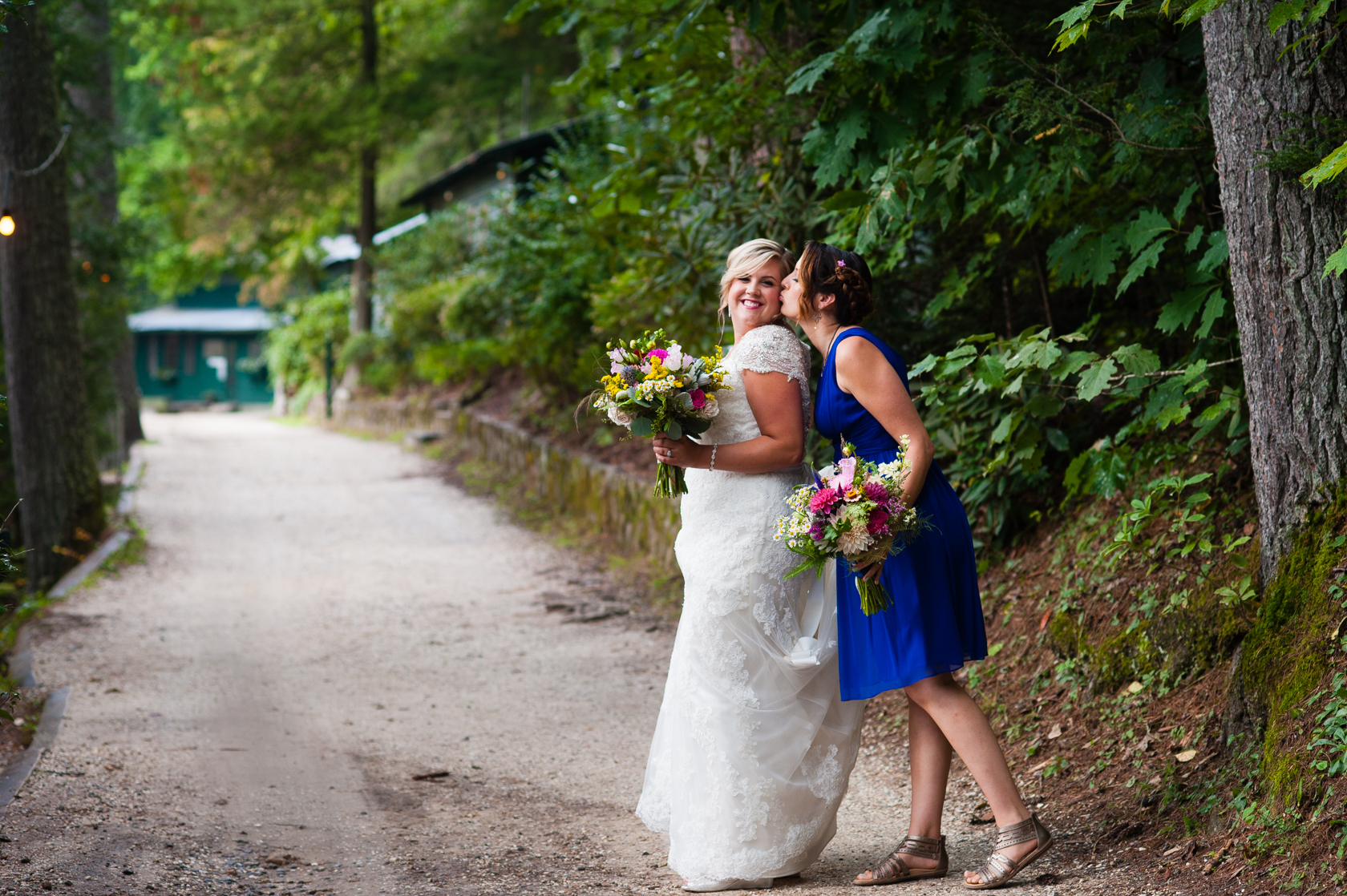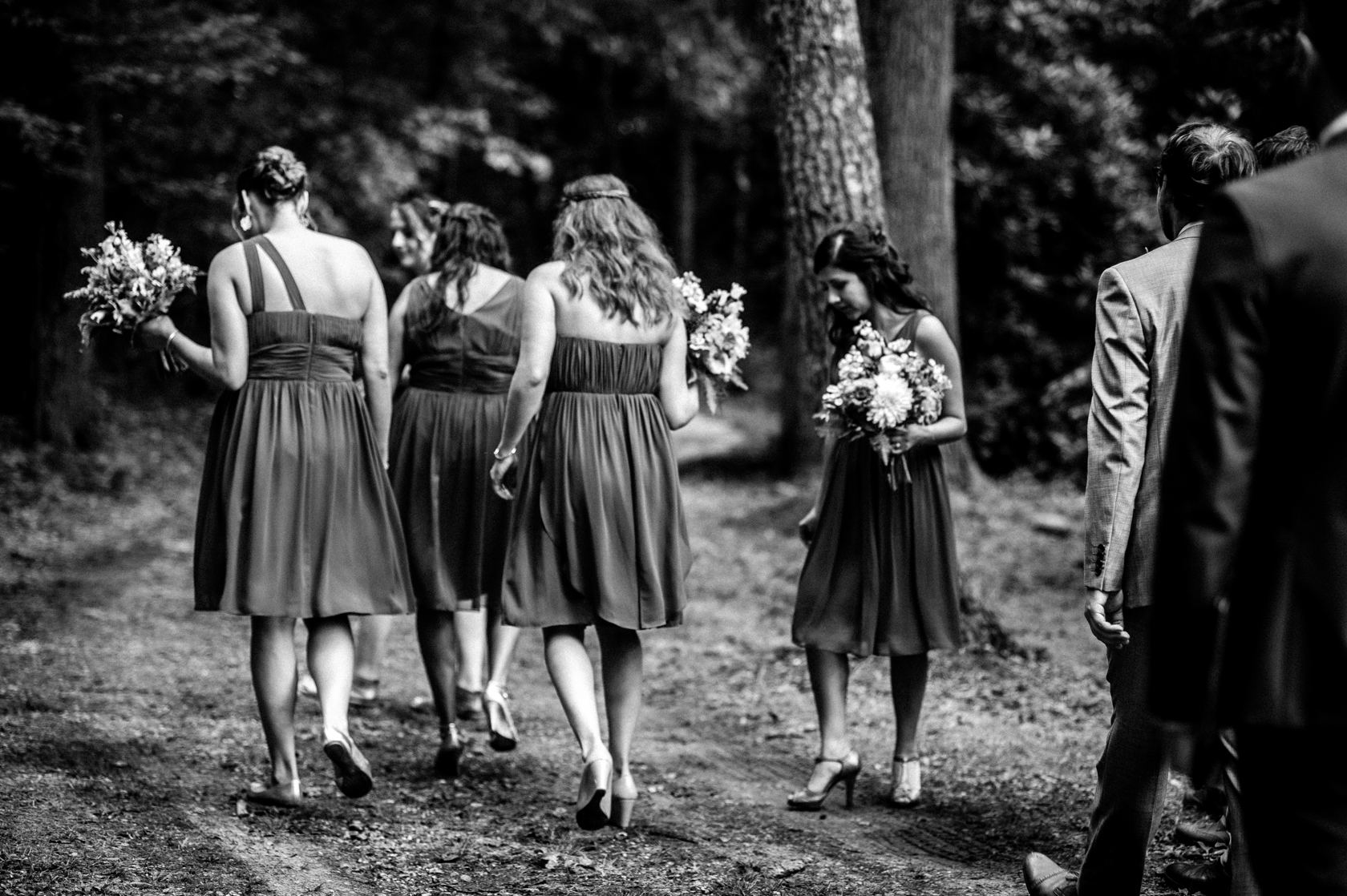 Megan and Andrew's wedding ceremony took place on Camp Ton a Wandah's property in their Chapel in the woods… A gorgeous open air chapel with beautiful rock work and wooden benches for your guests to sit during the ceremony.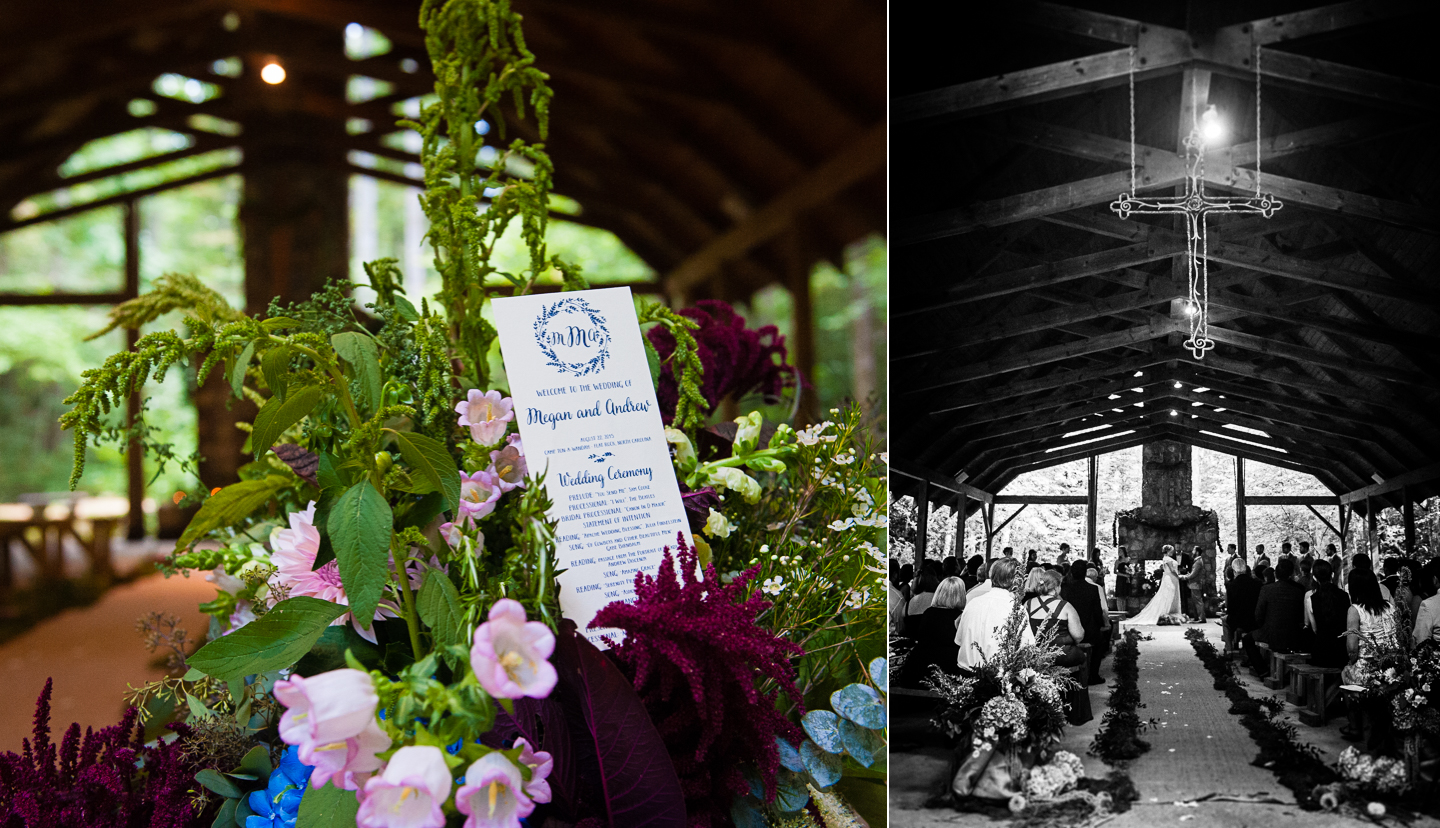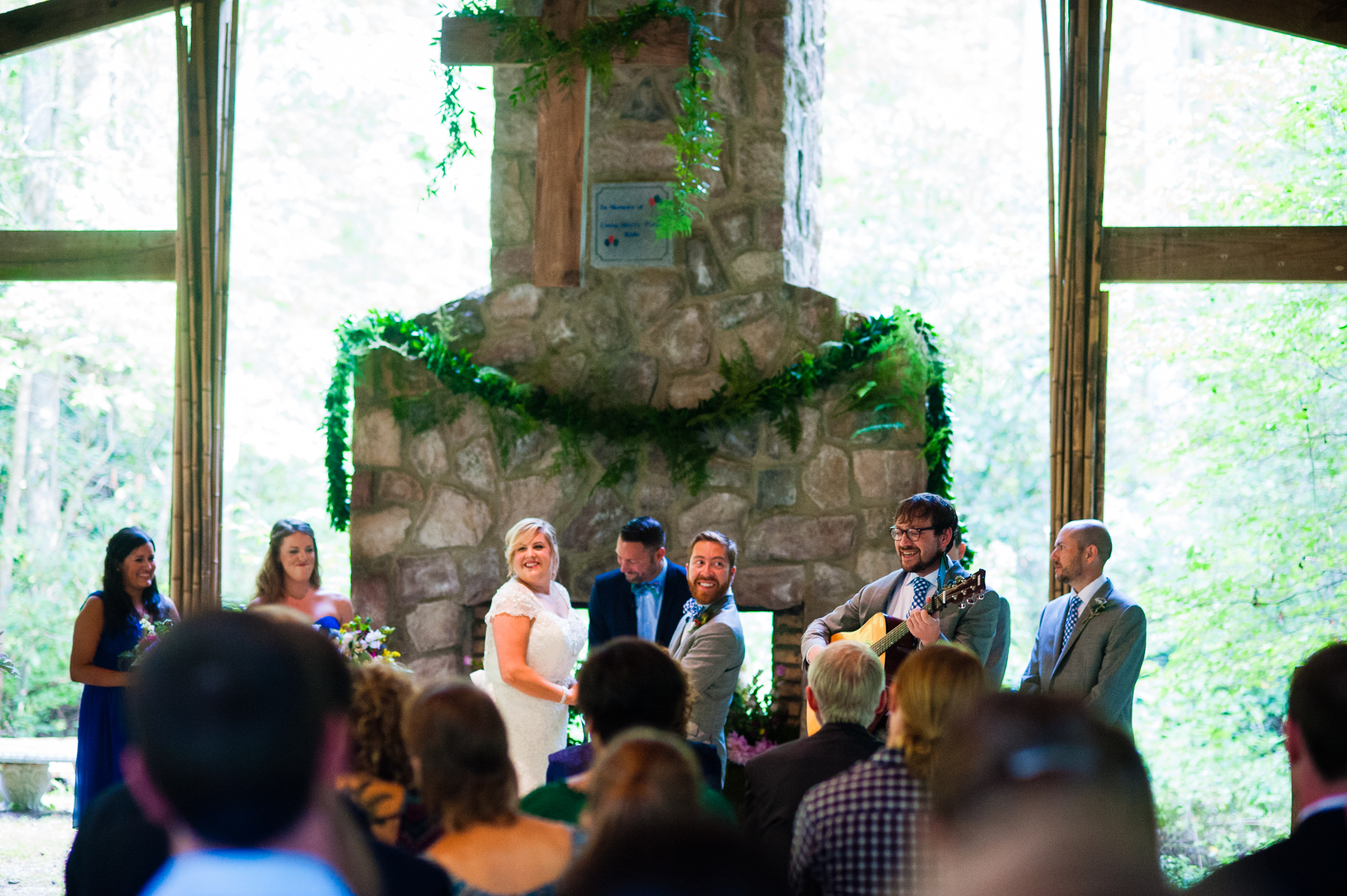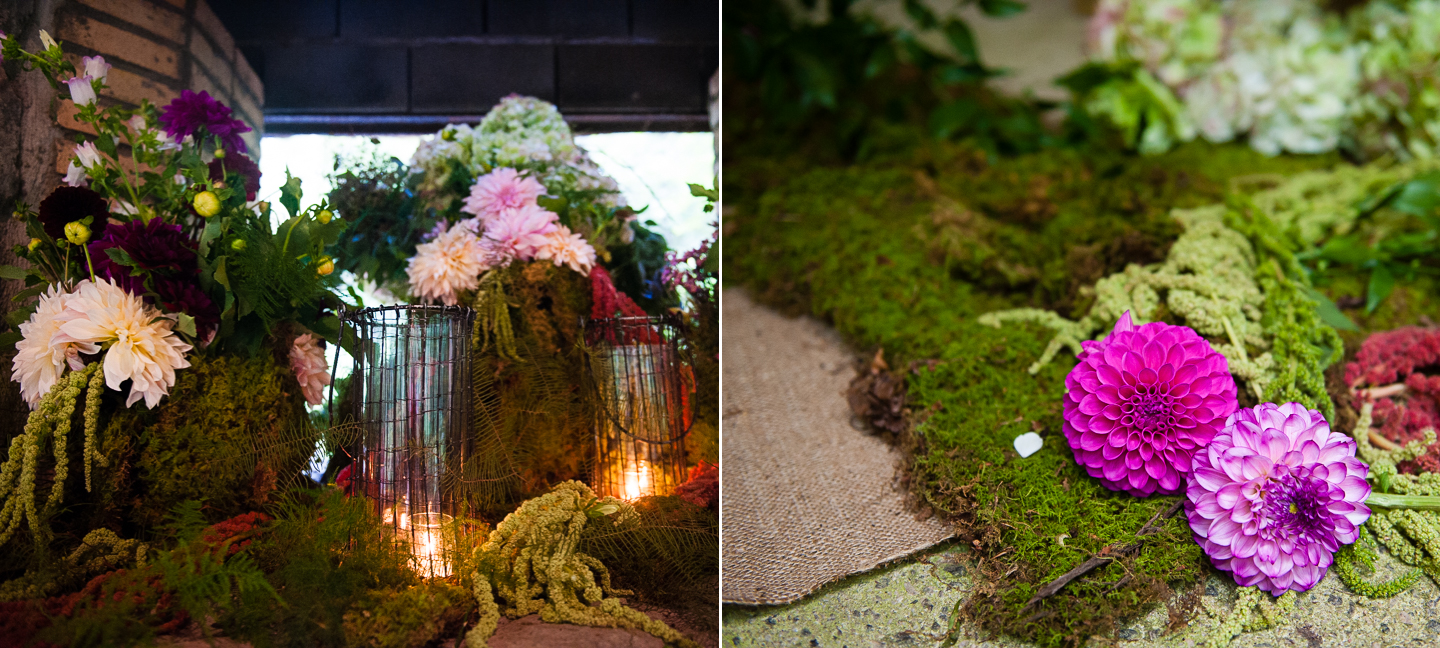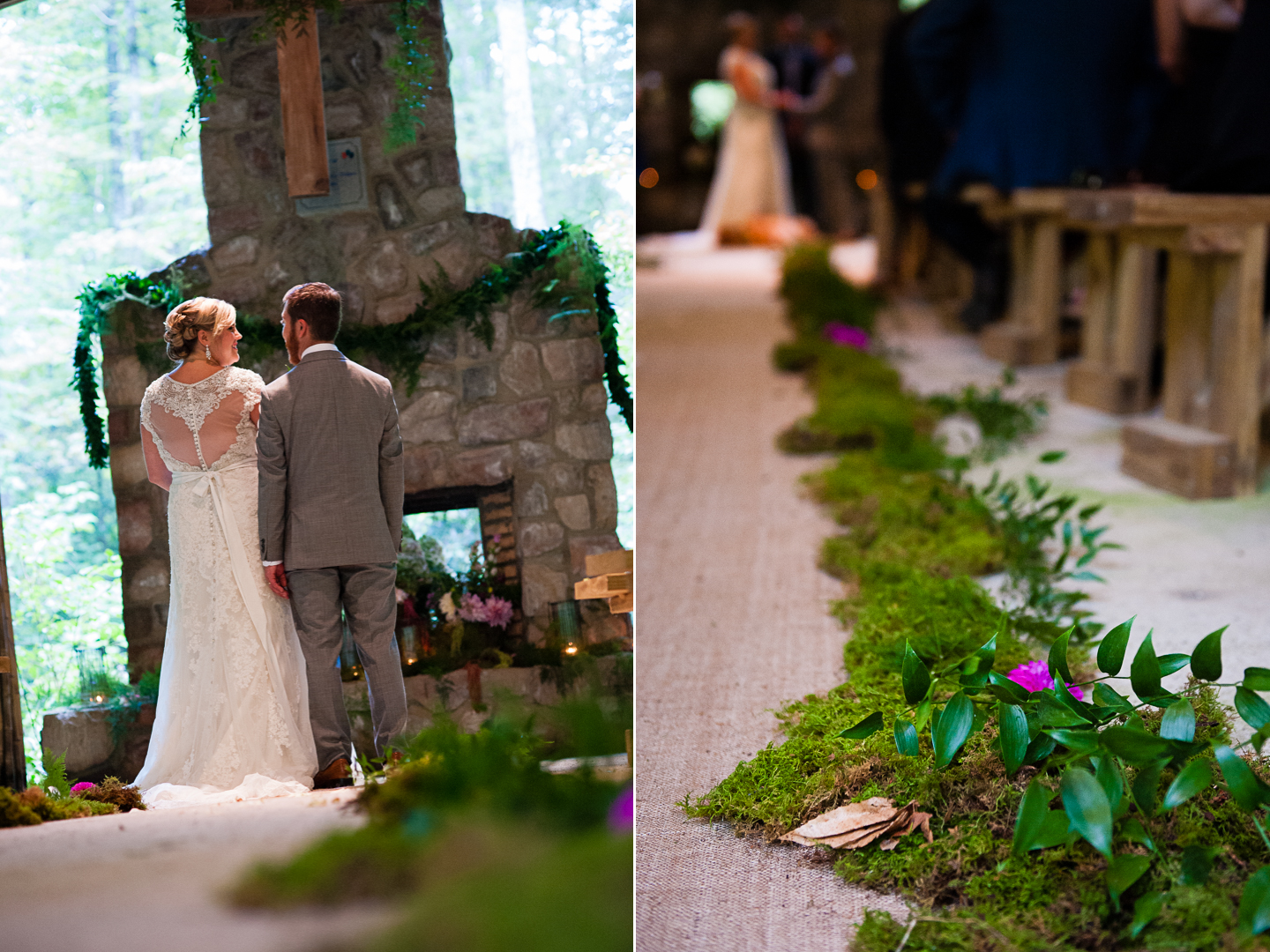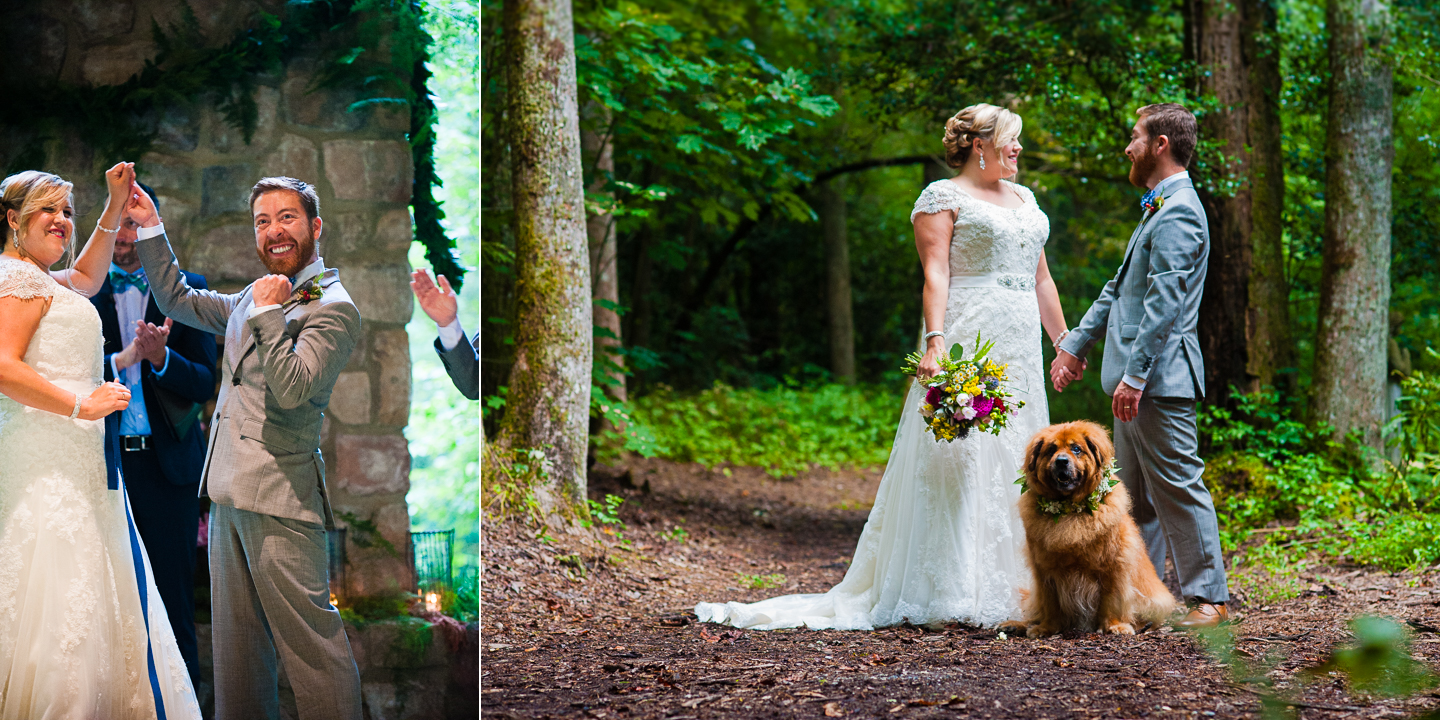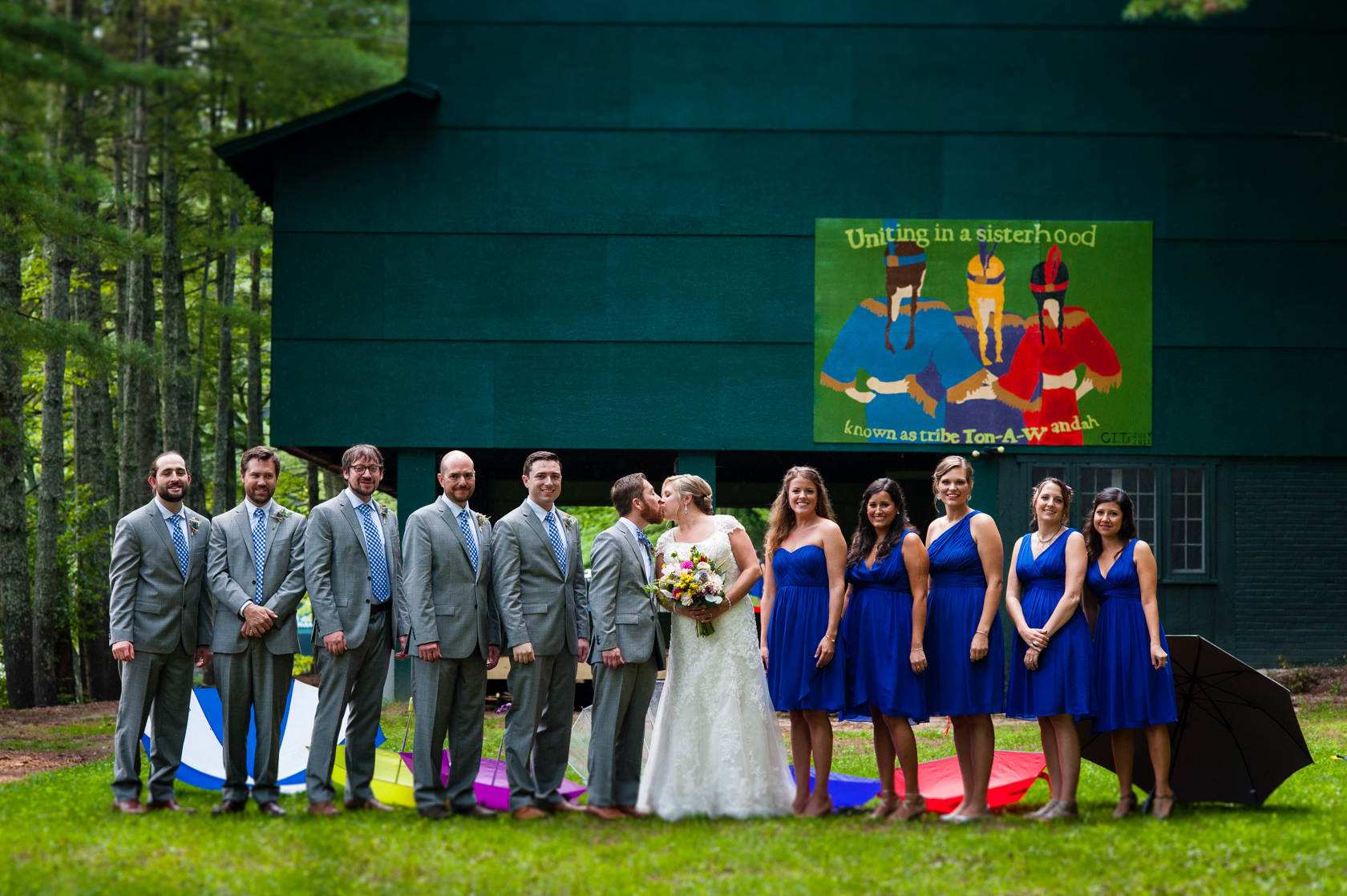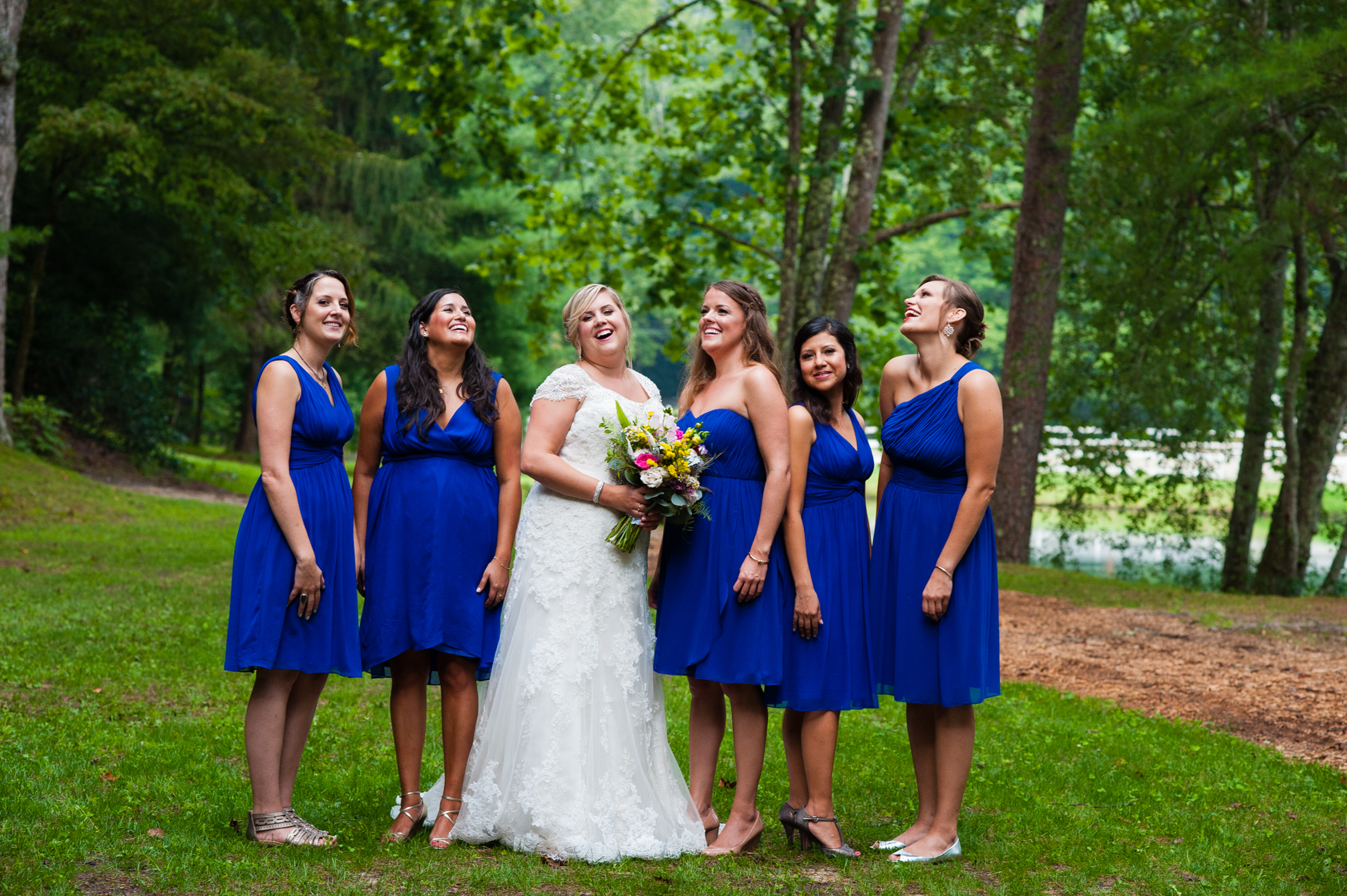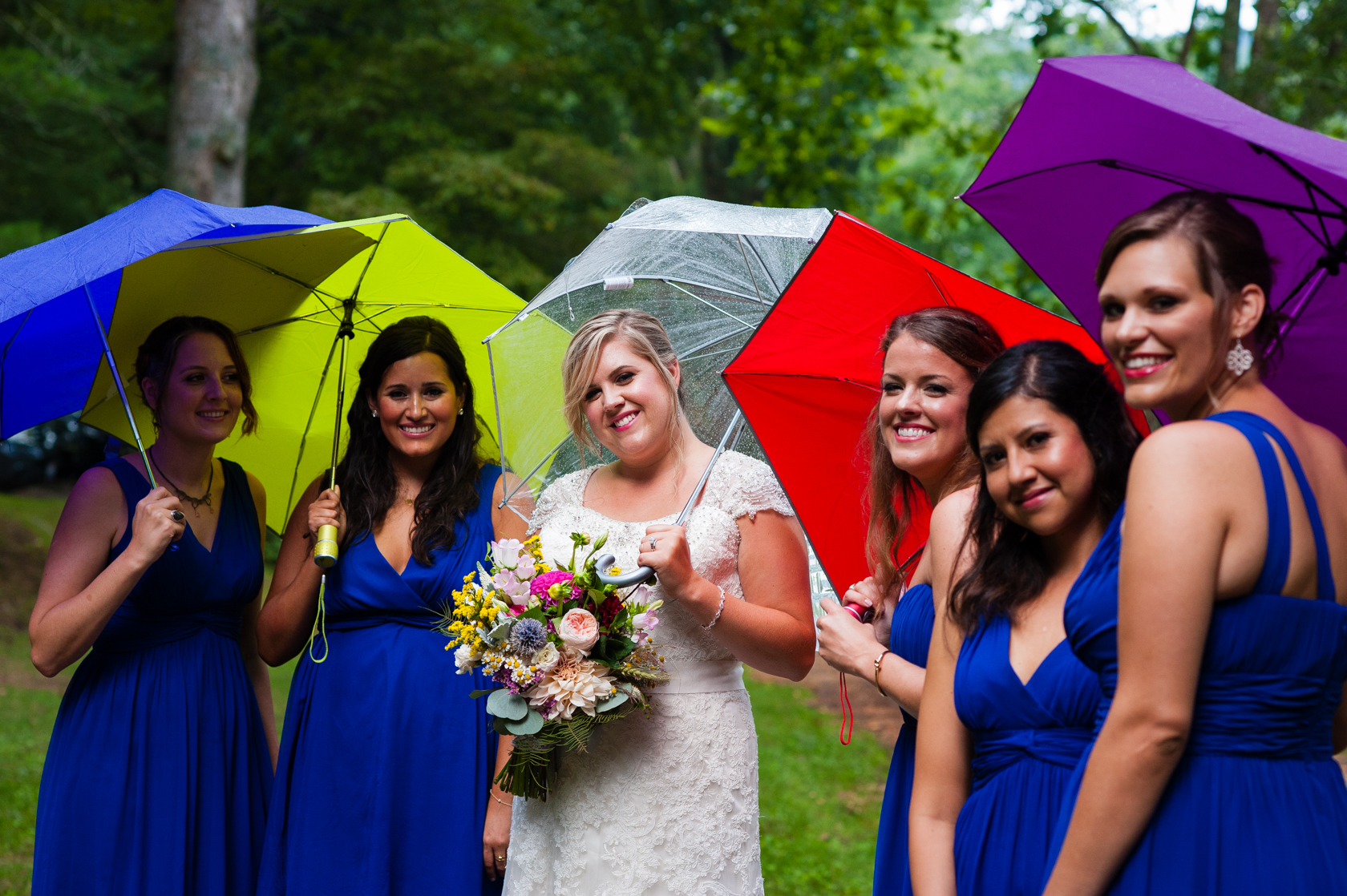 It sprinkled a little during the girls pictures… A perfect opportunity to break out the colorful umbrellas Megan had picked out…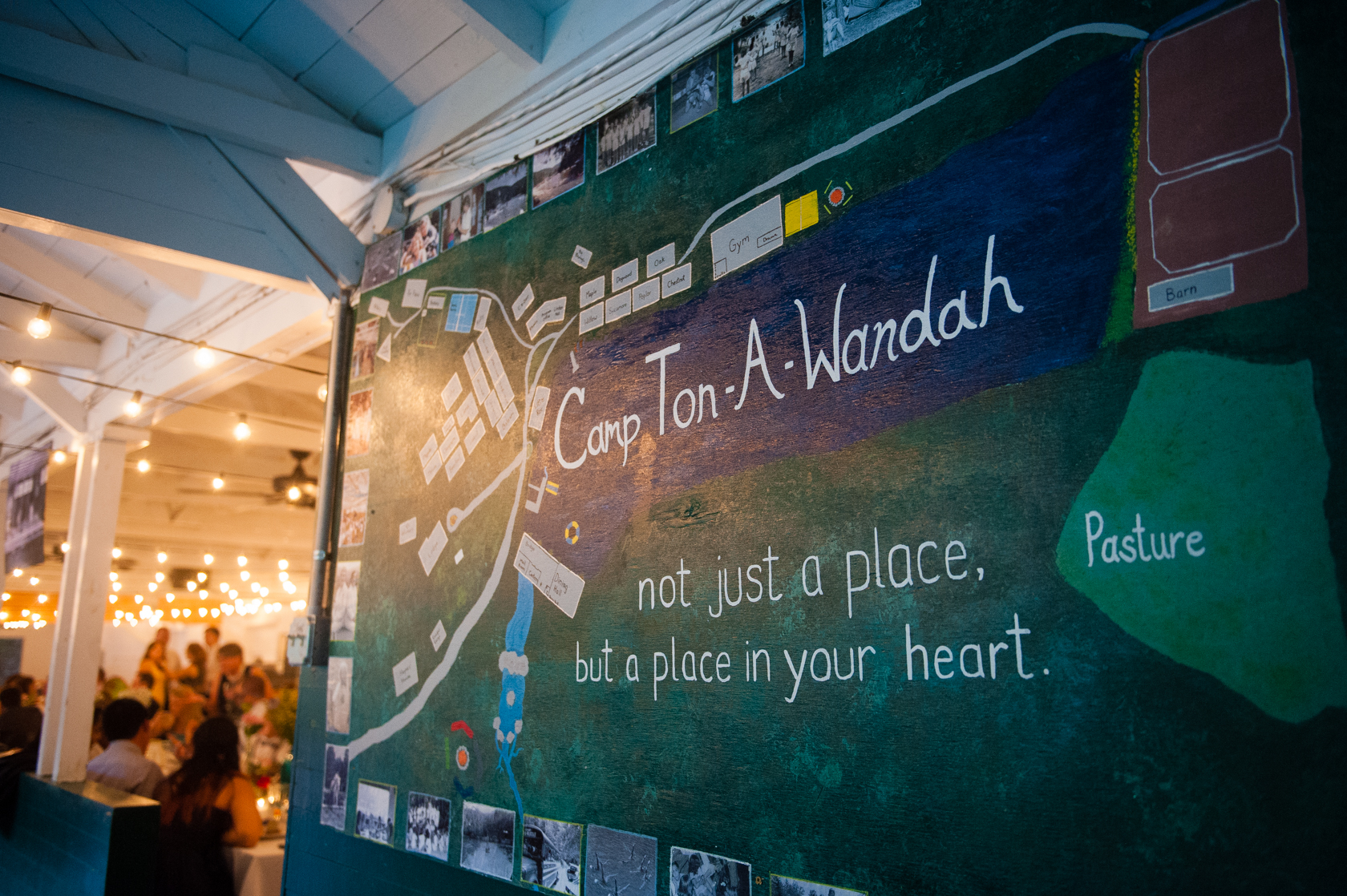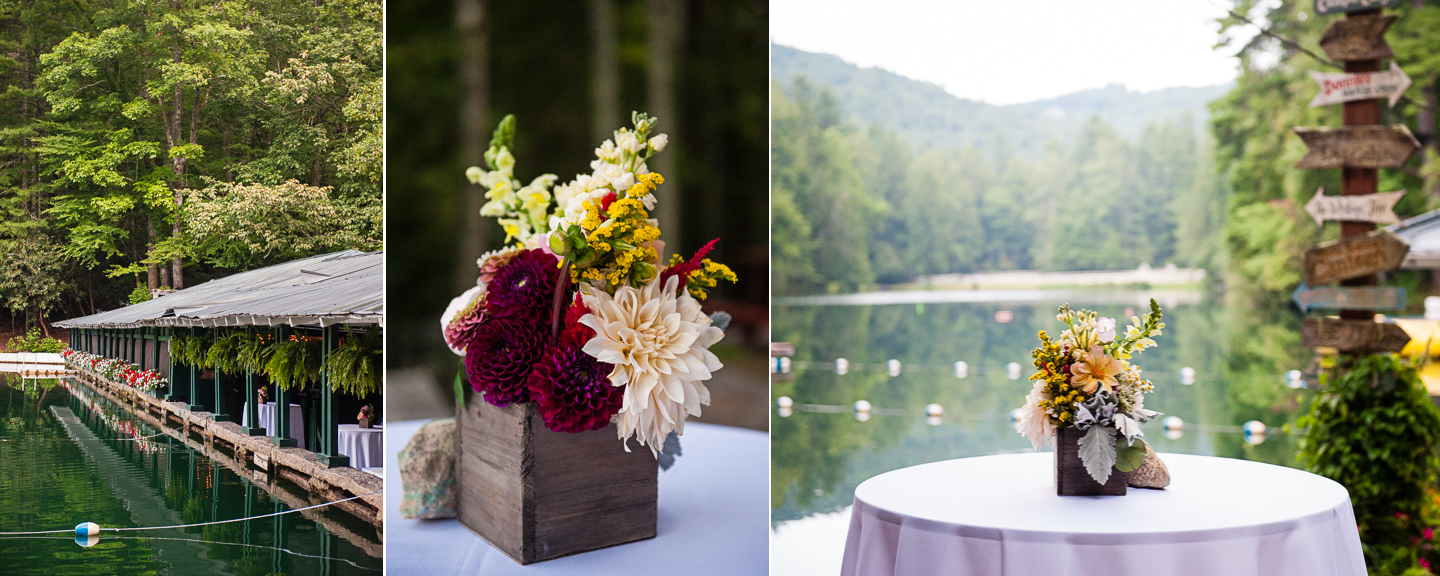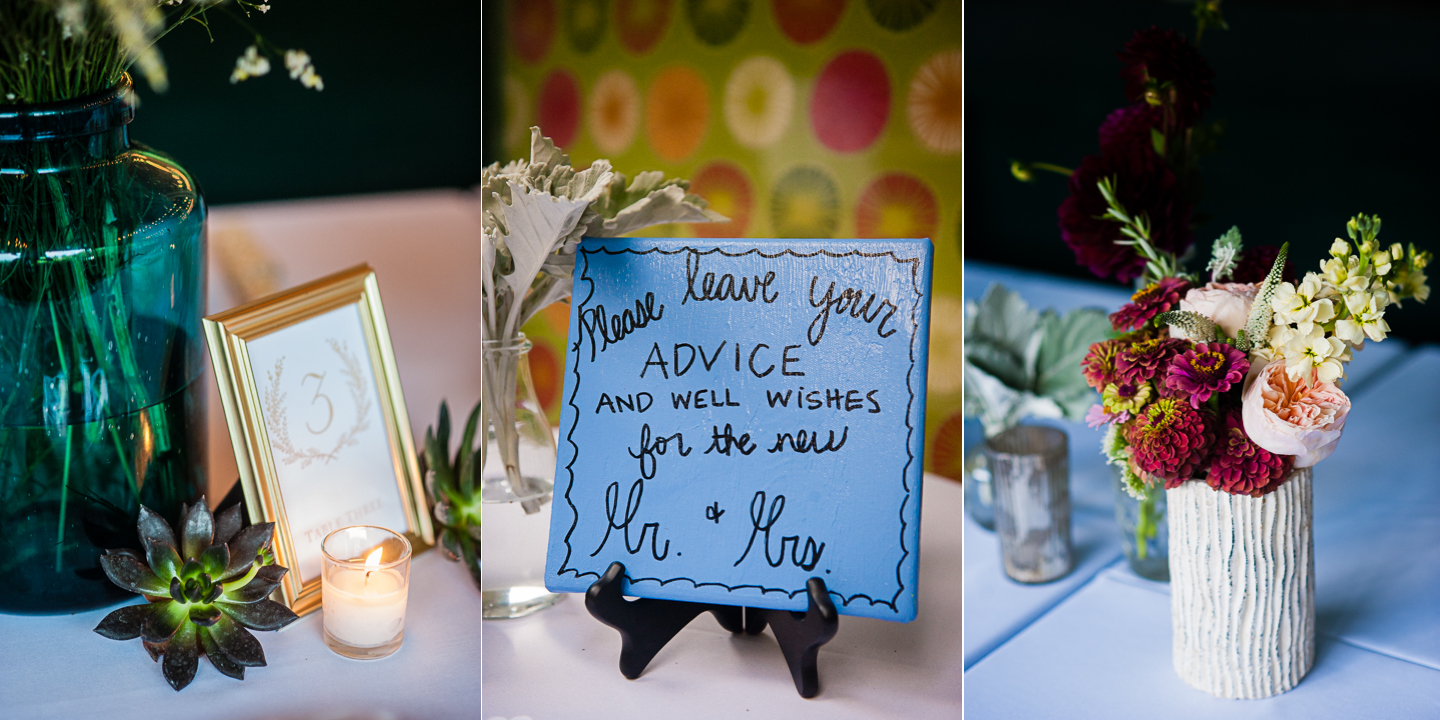 Camp Ton a Wandah's dining hall on the lake was a gorgeous setting for M & A's rustic (and yet very elegant) wedding reception… Thanks to Stacey and the ladies at The Bloom Room, the hall looked absolutely stunning!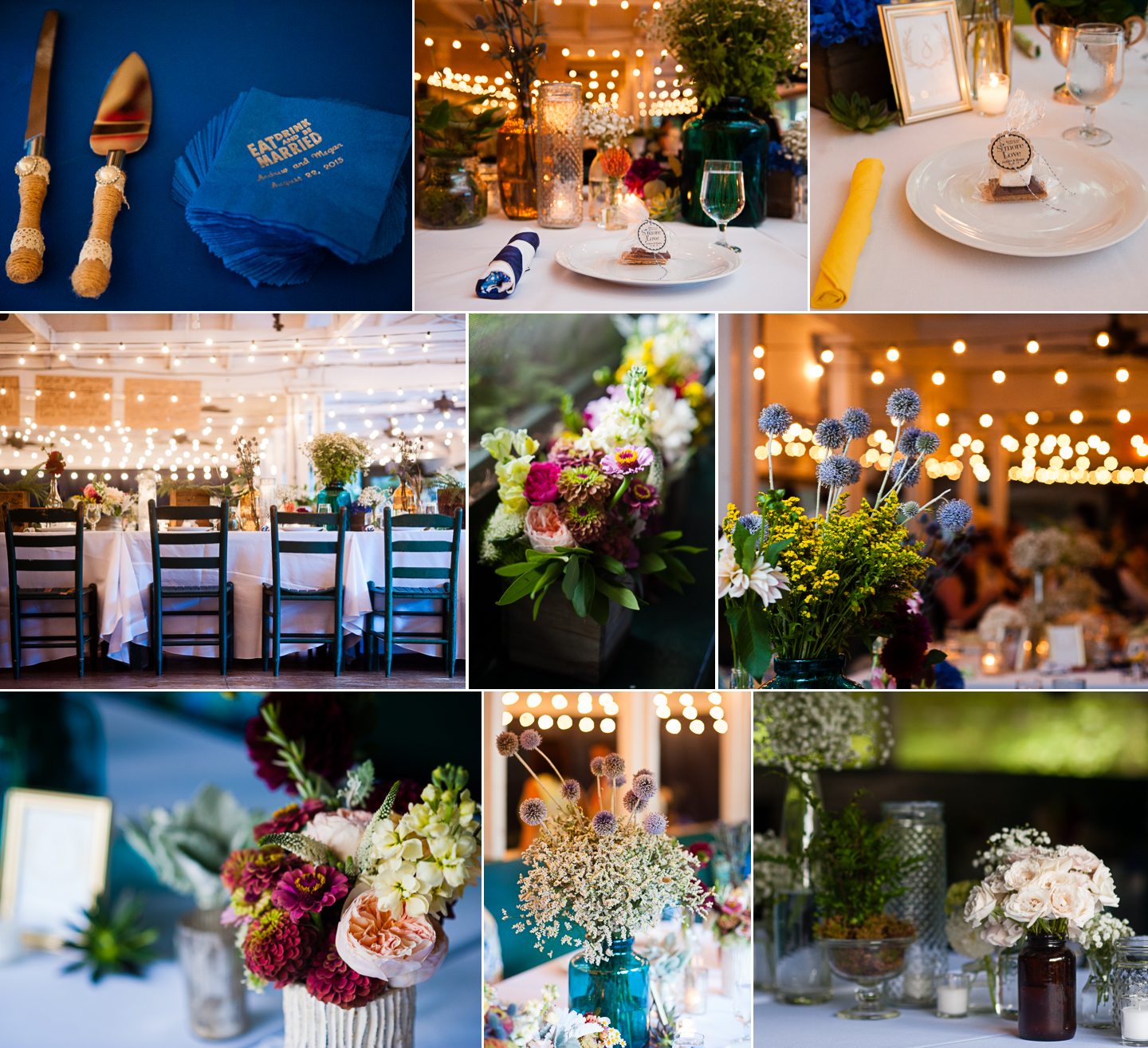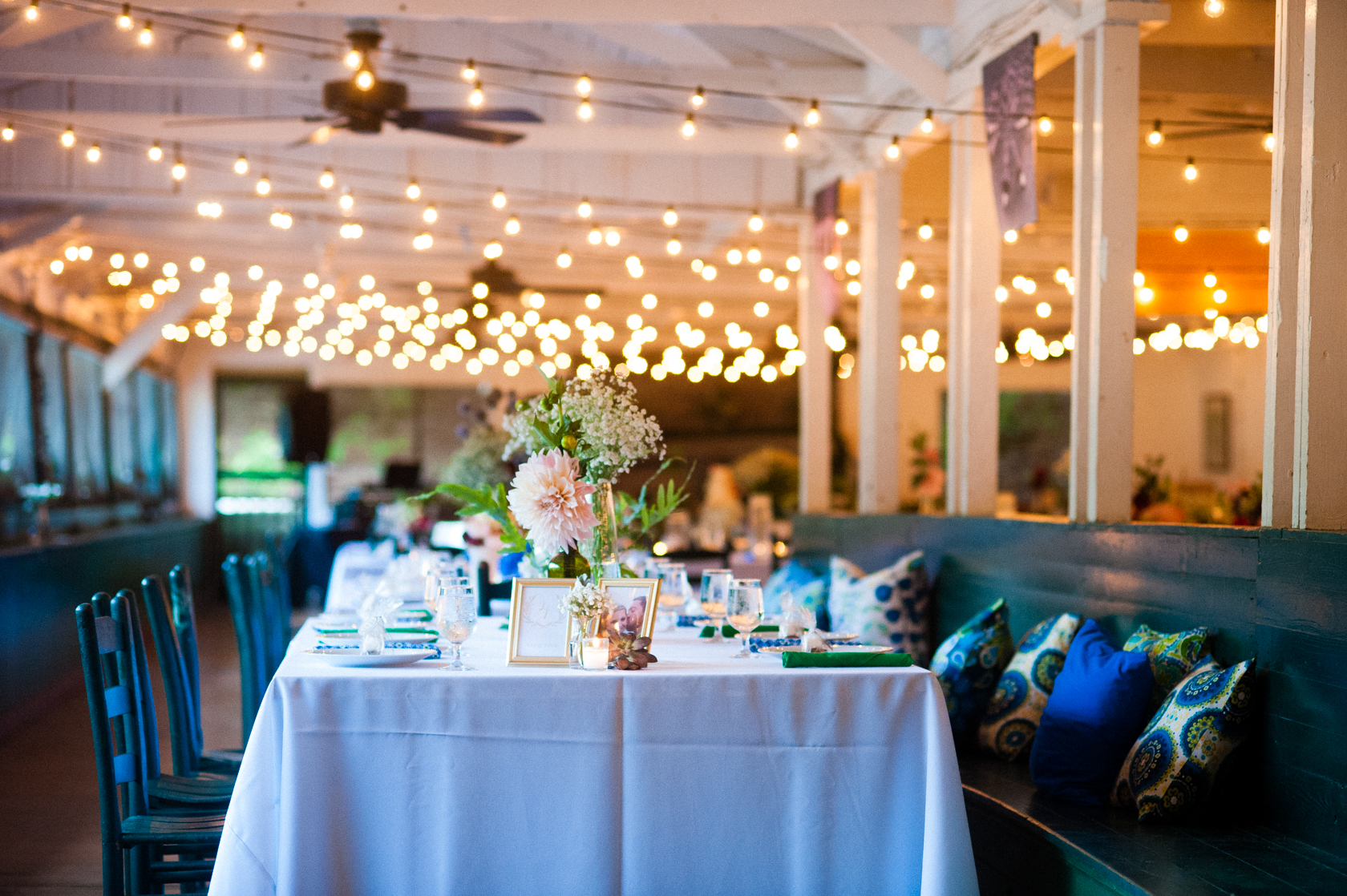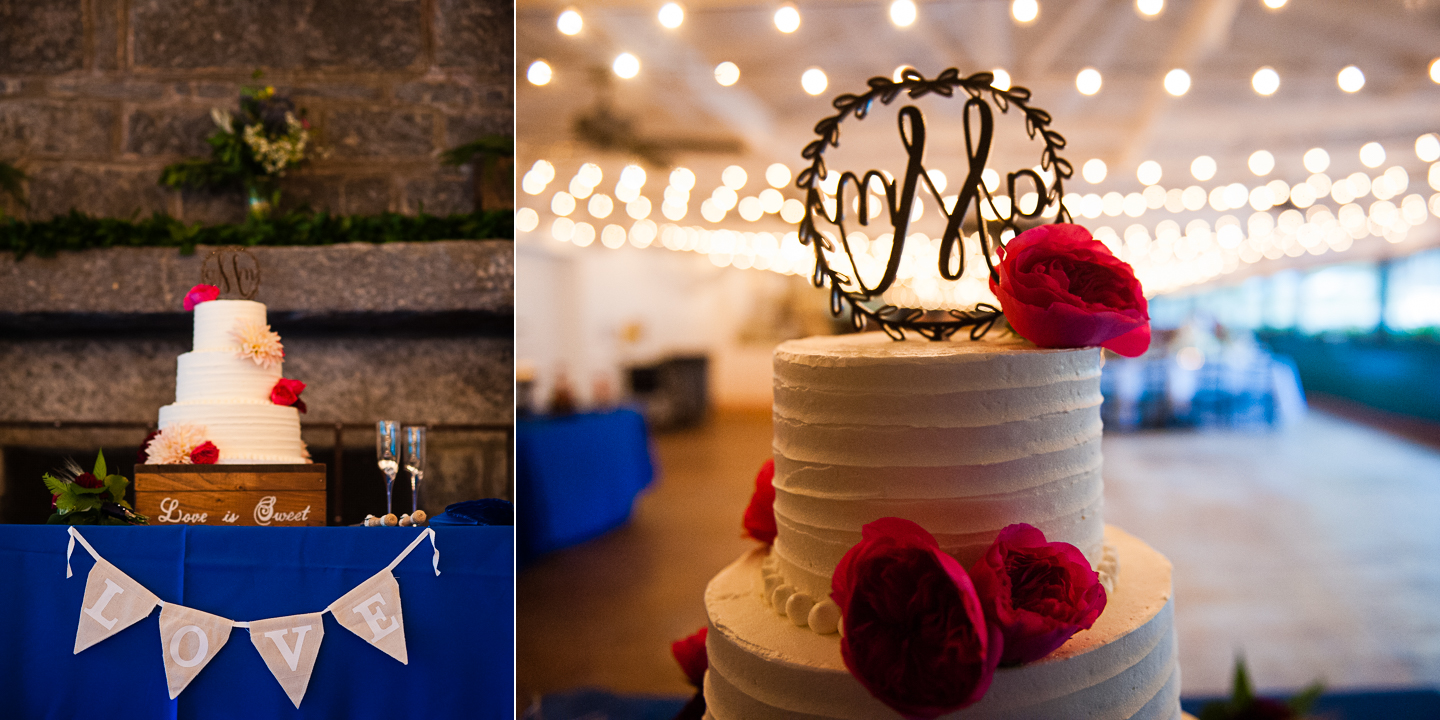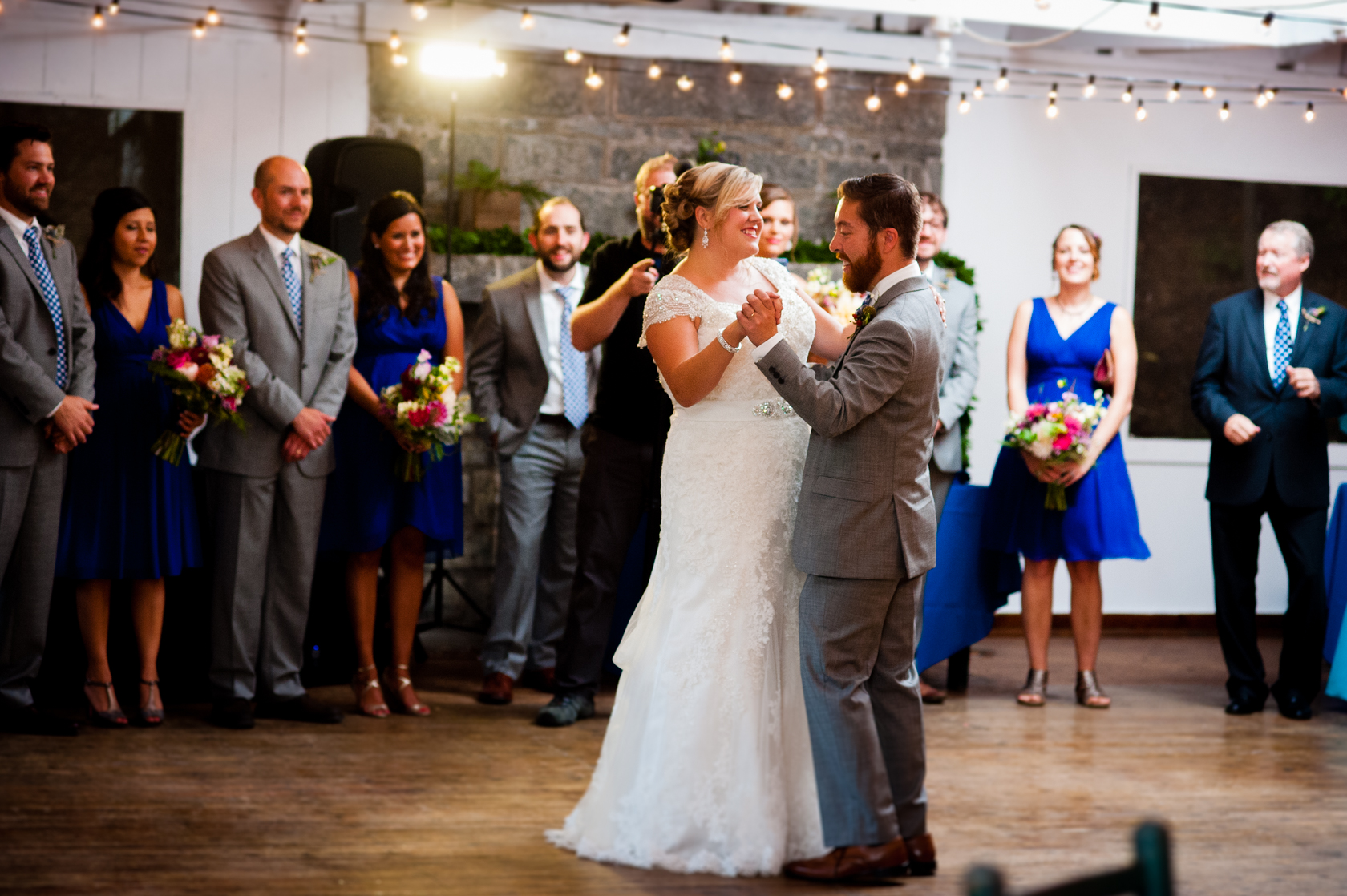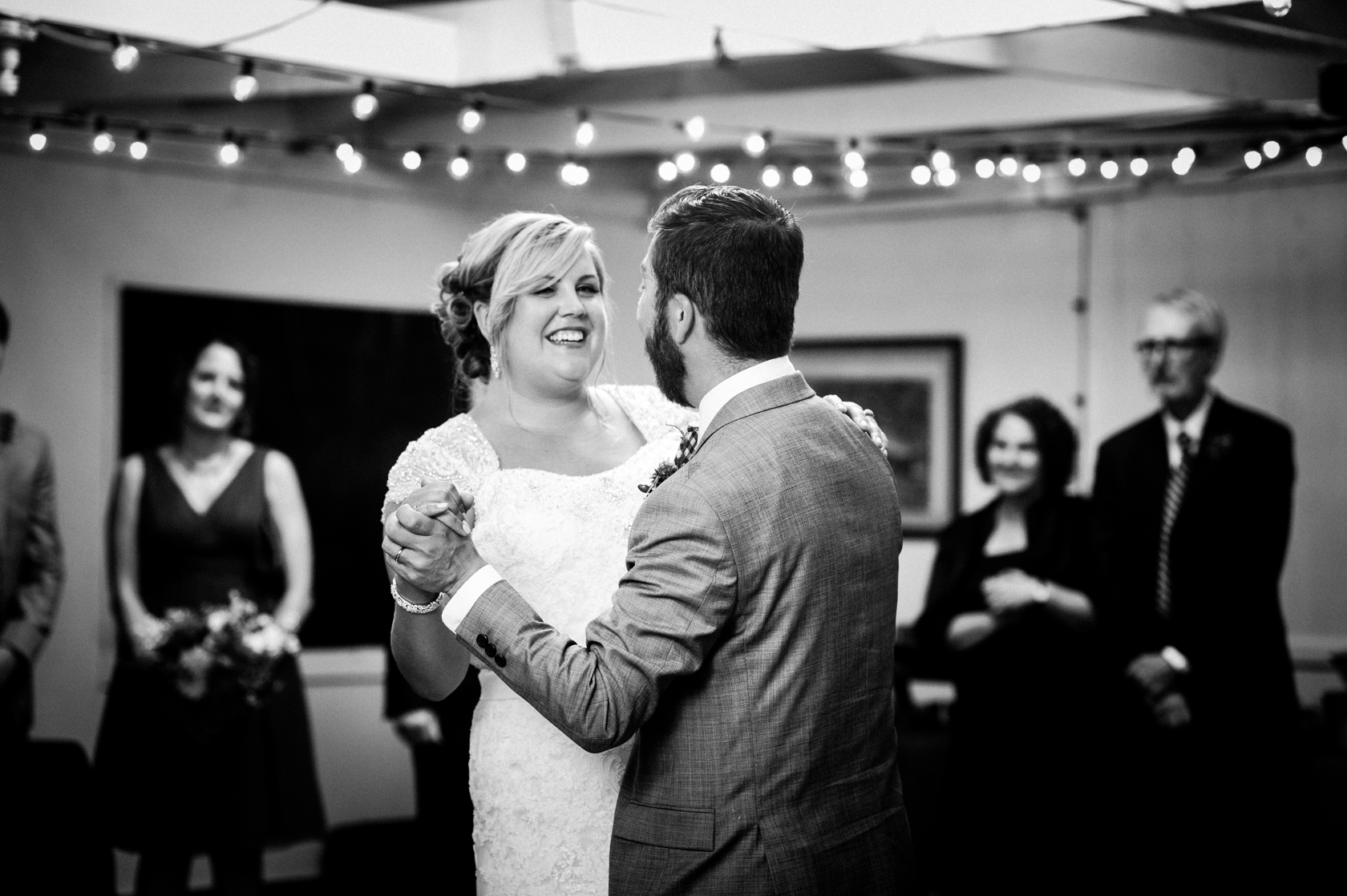 Shortly after their first dance we were able to sneak Megan and Andrew out for a few portraits by the lake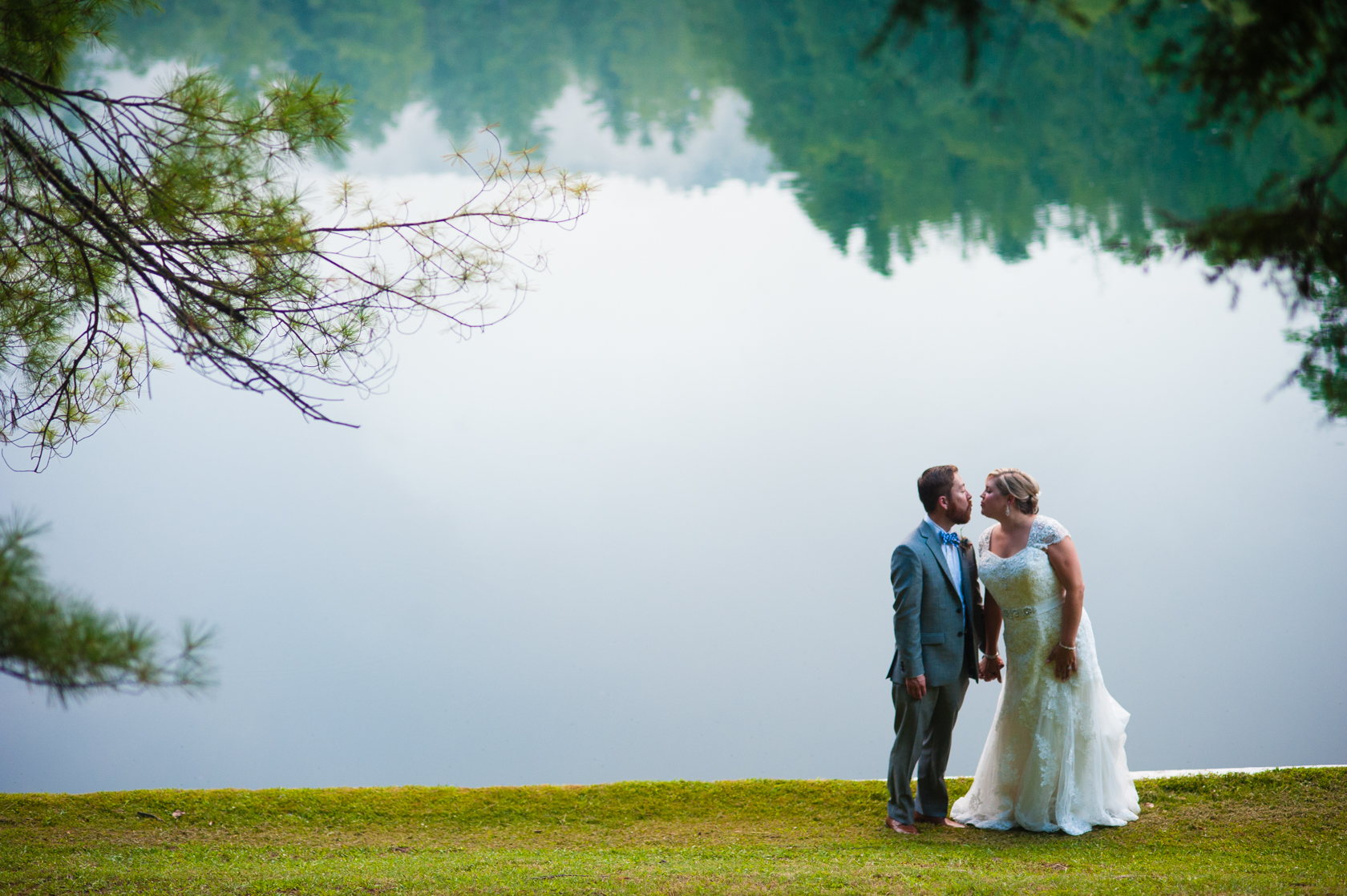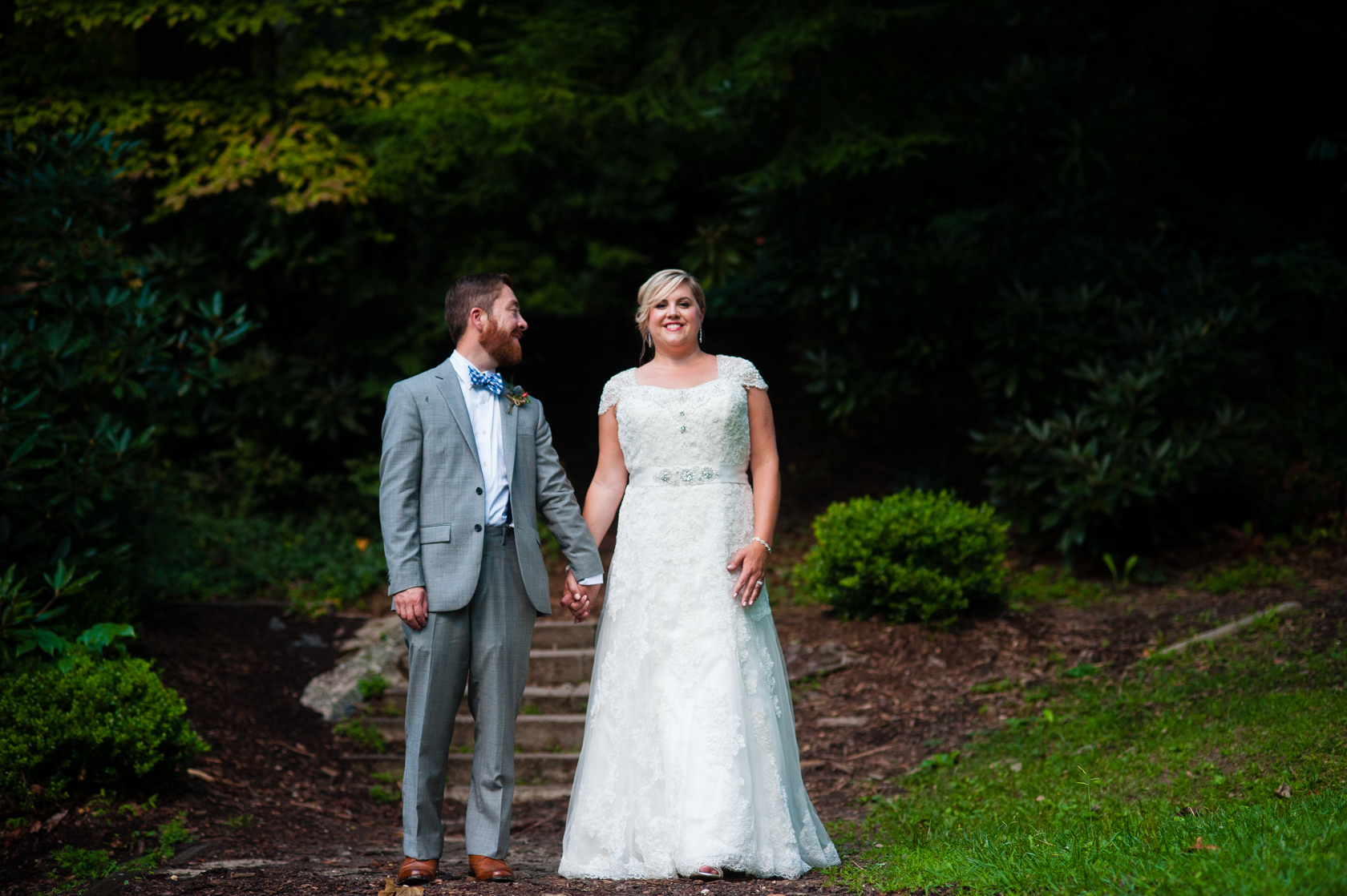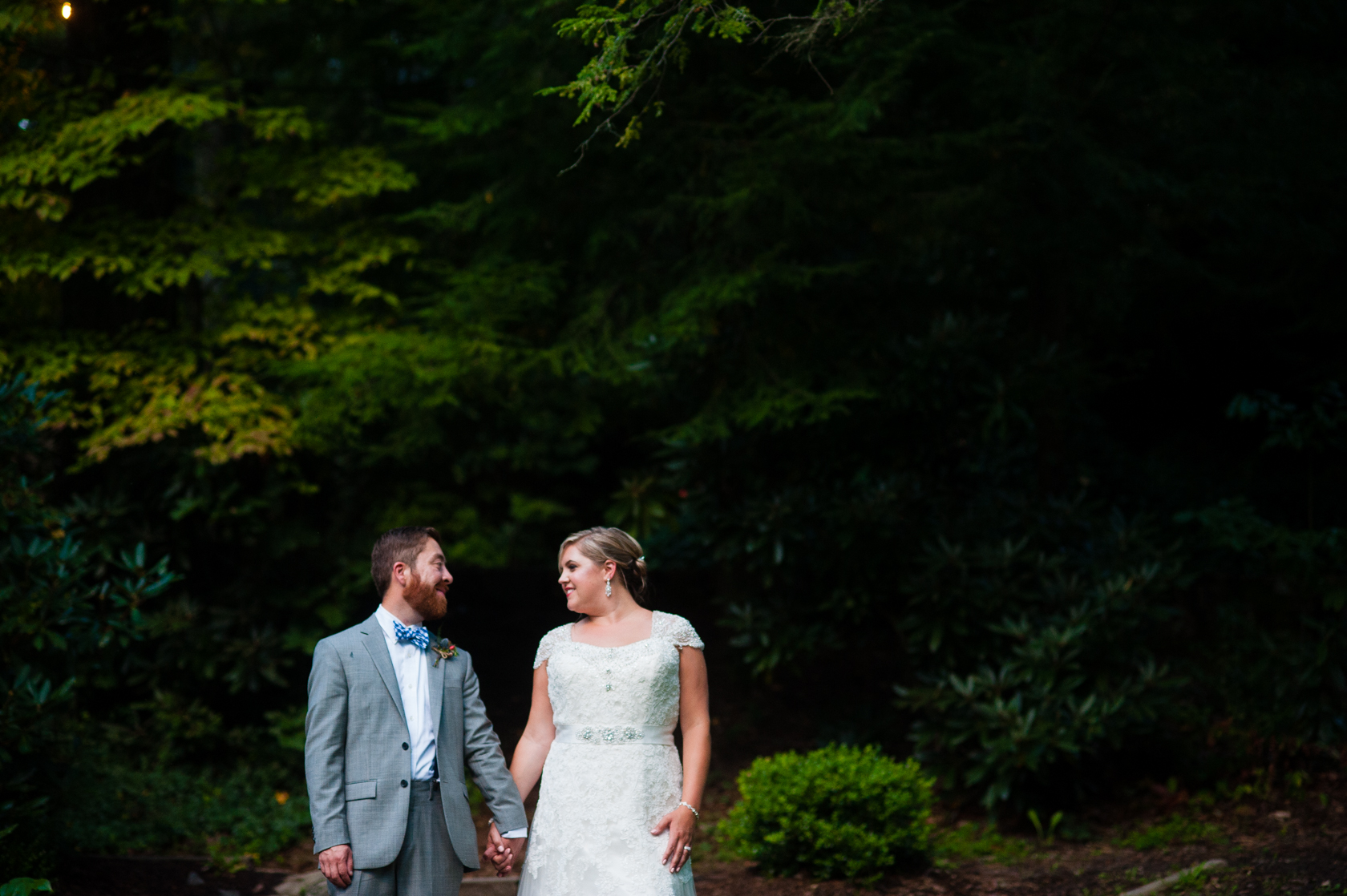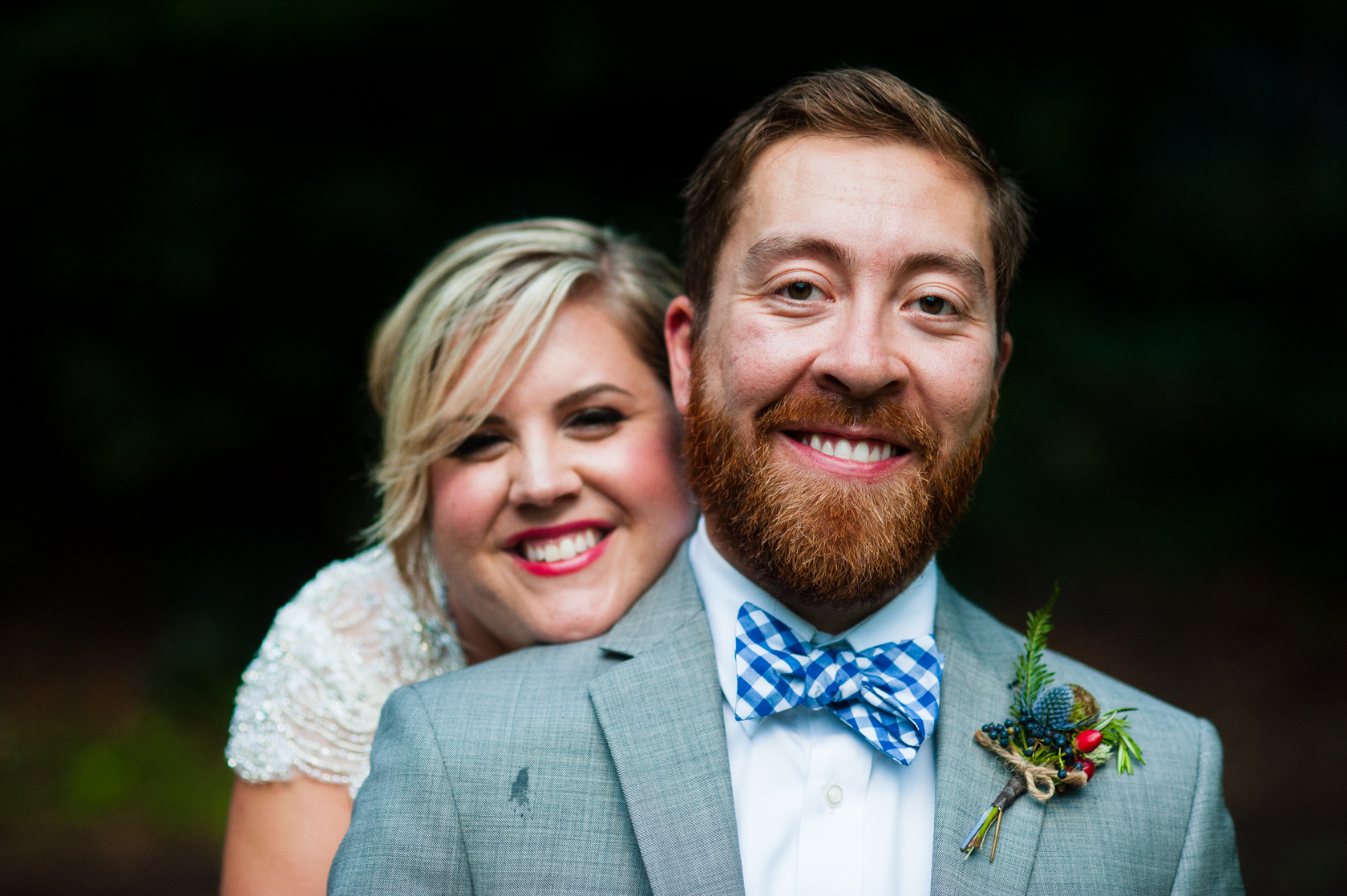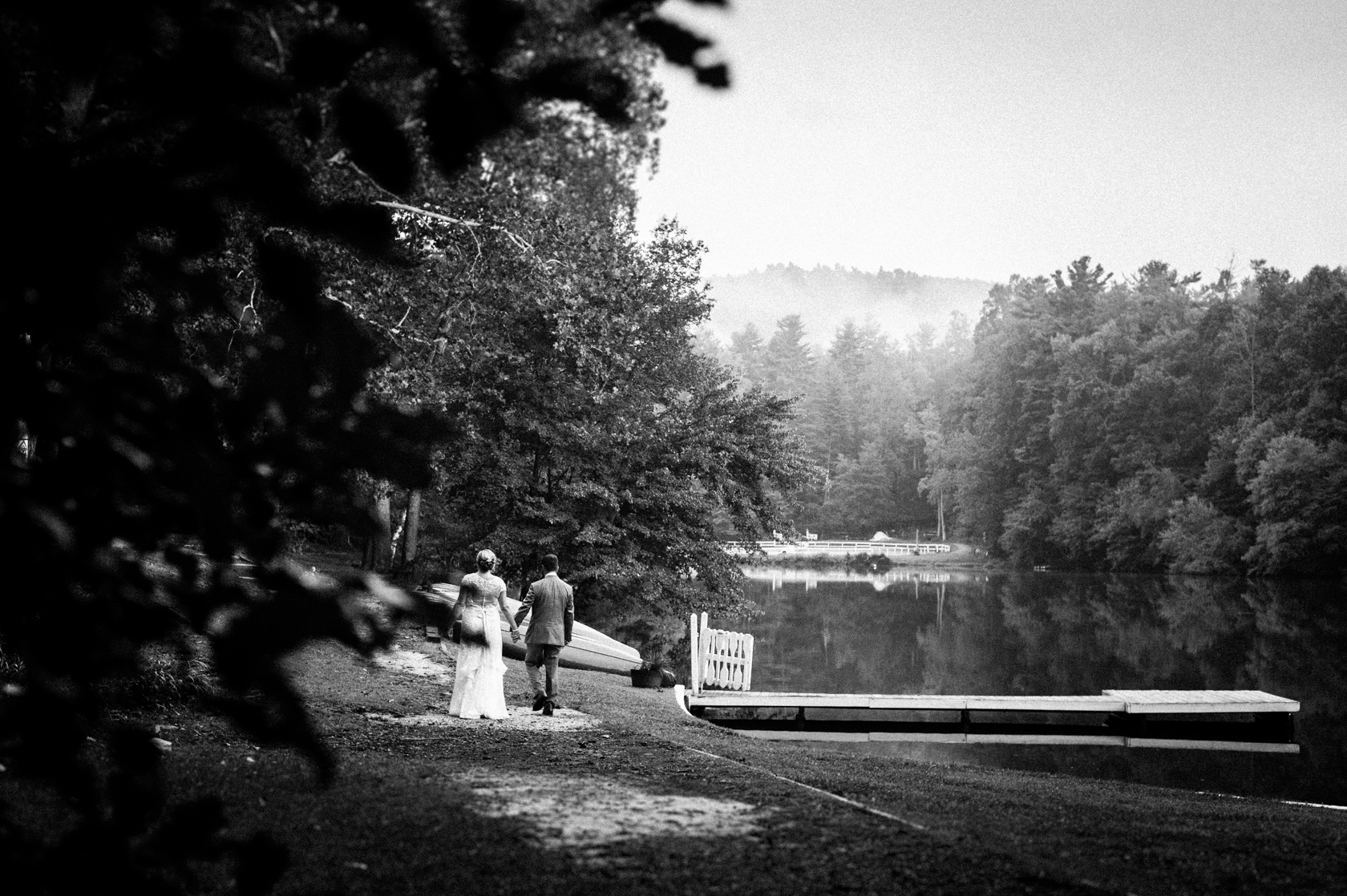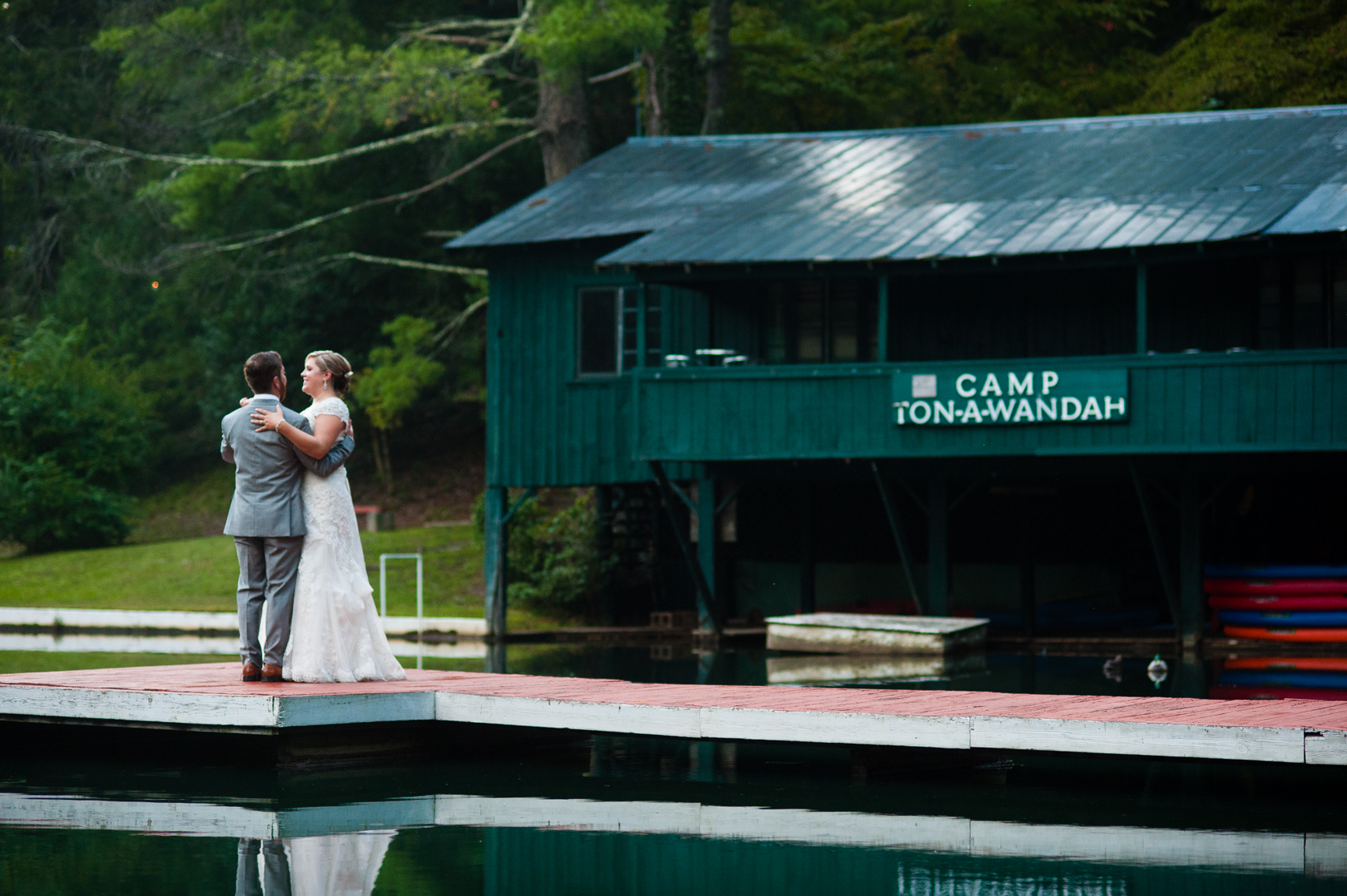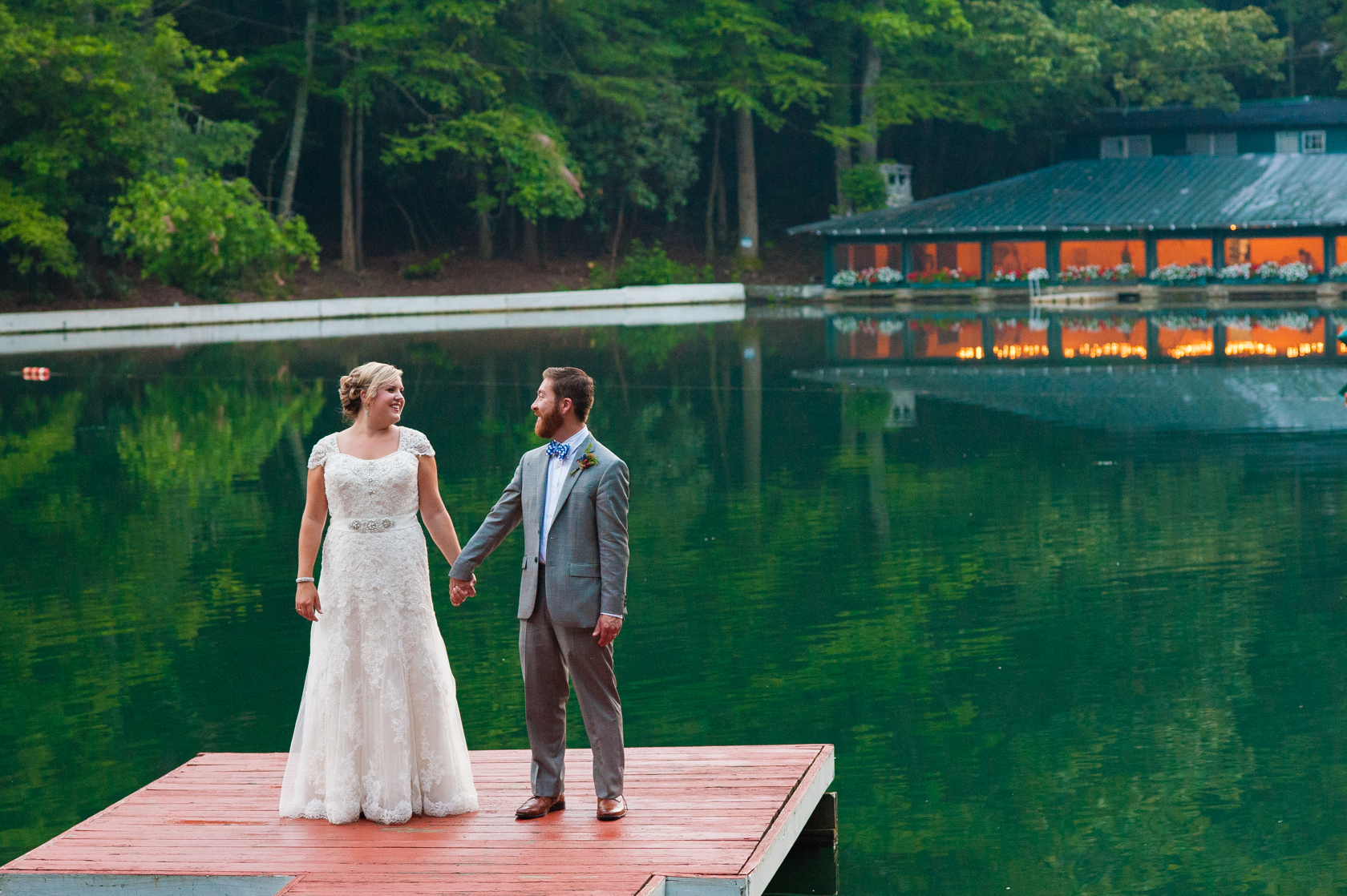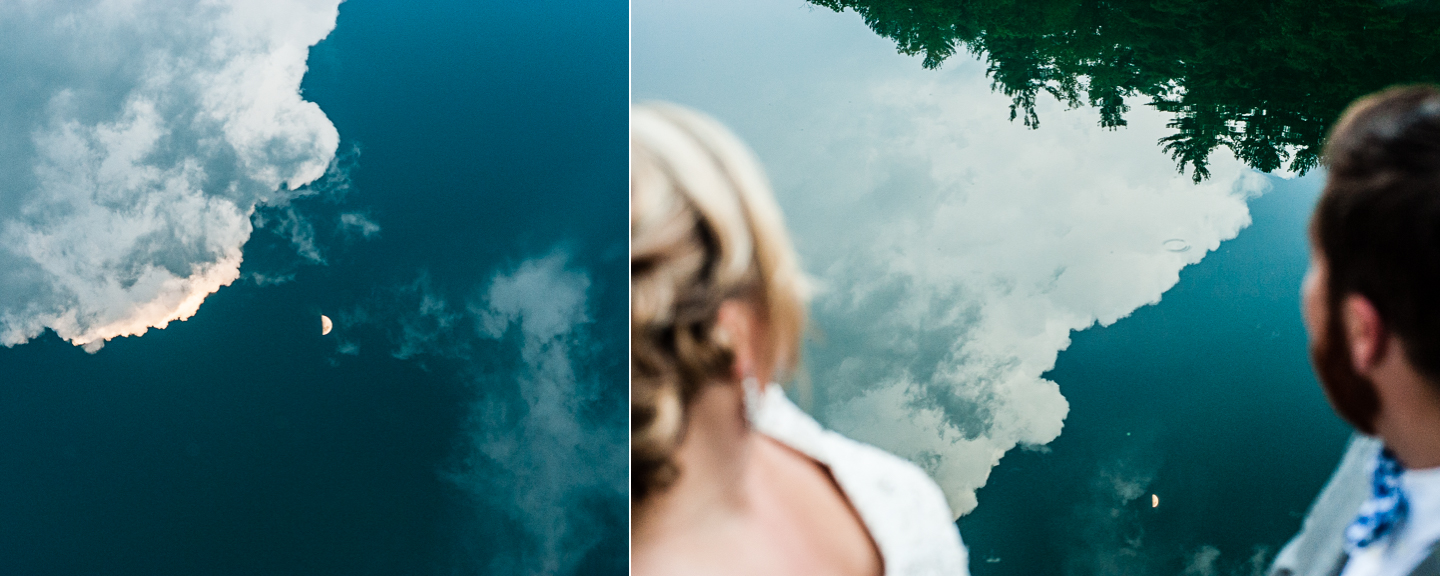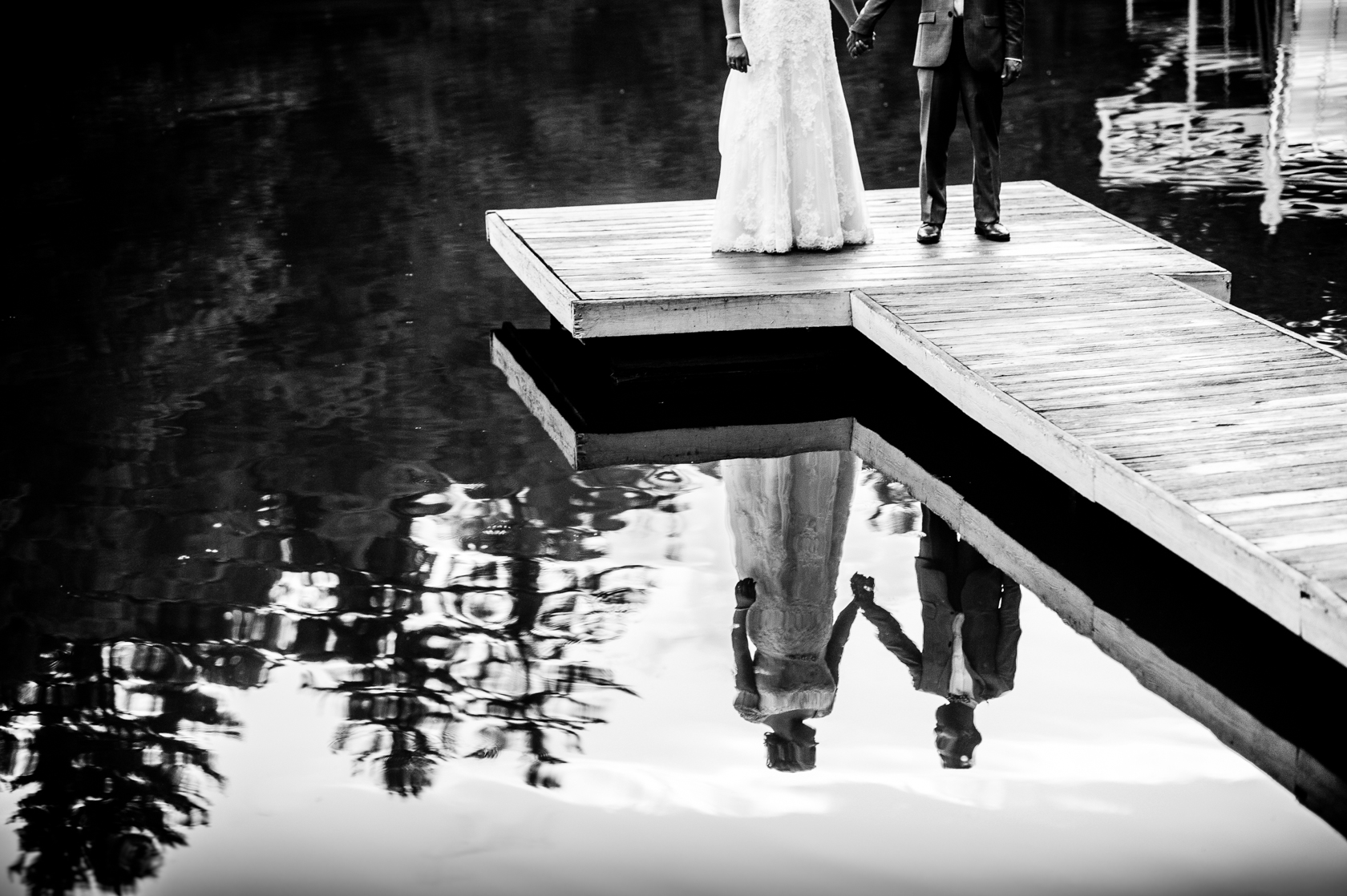 The lake looked beautiful as the sun went down and the sky went blue… The red flowers planted in boxes along the dining hall's windows were the perfect addition to the image!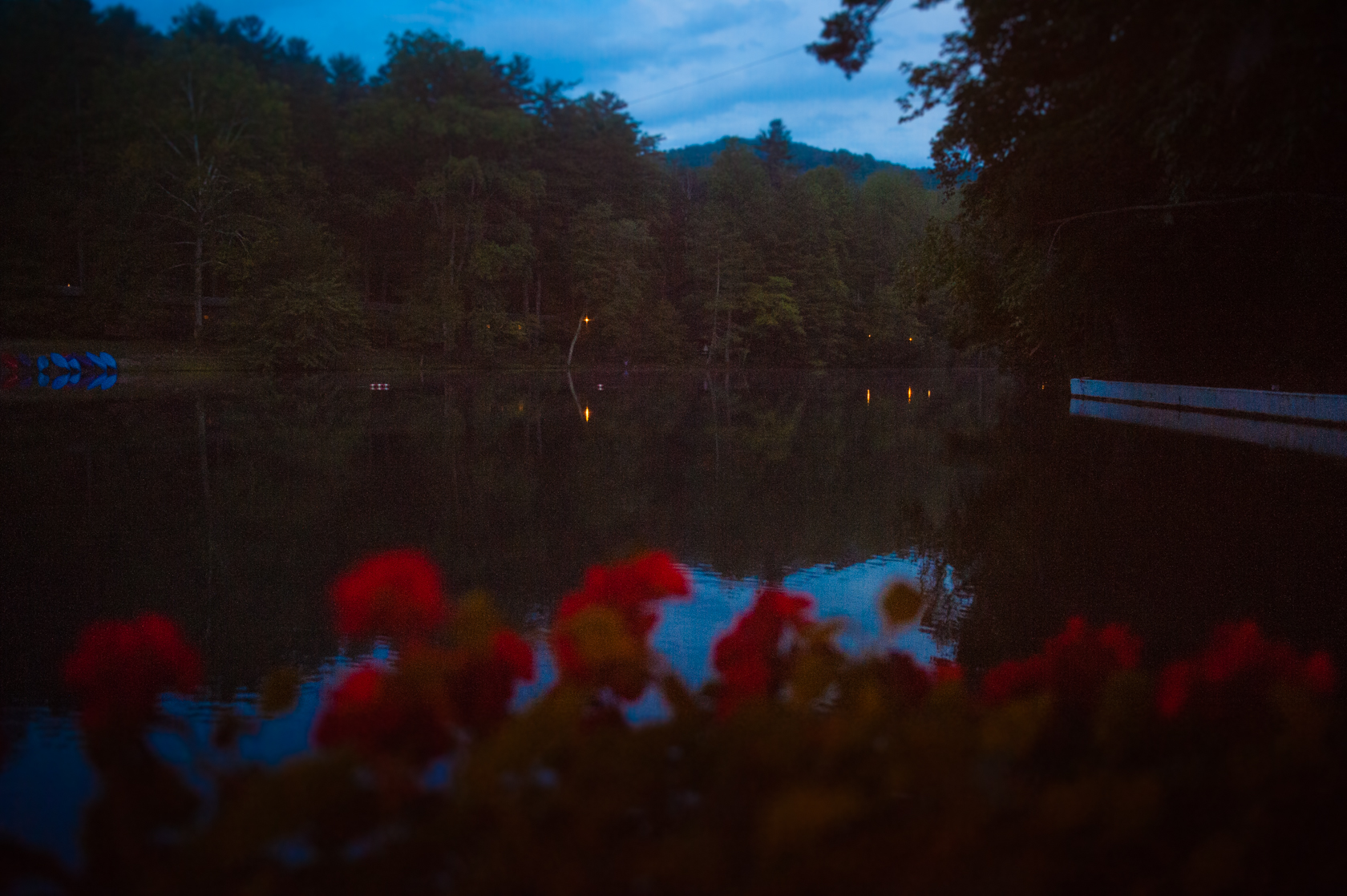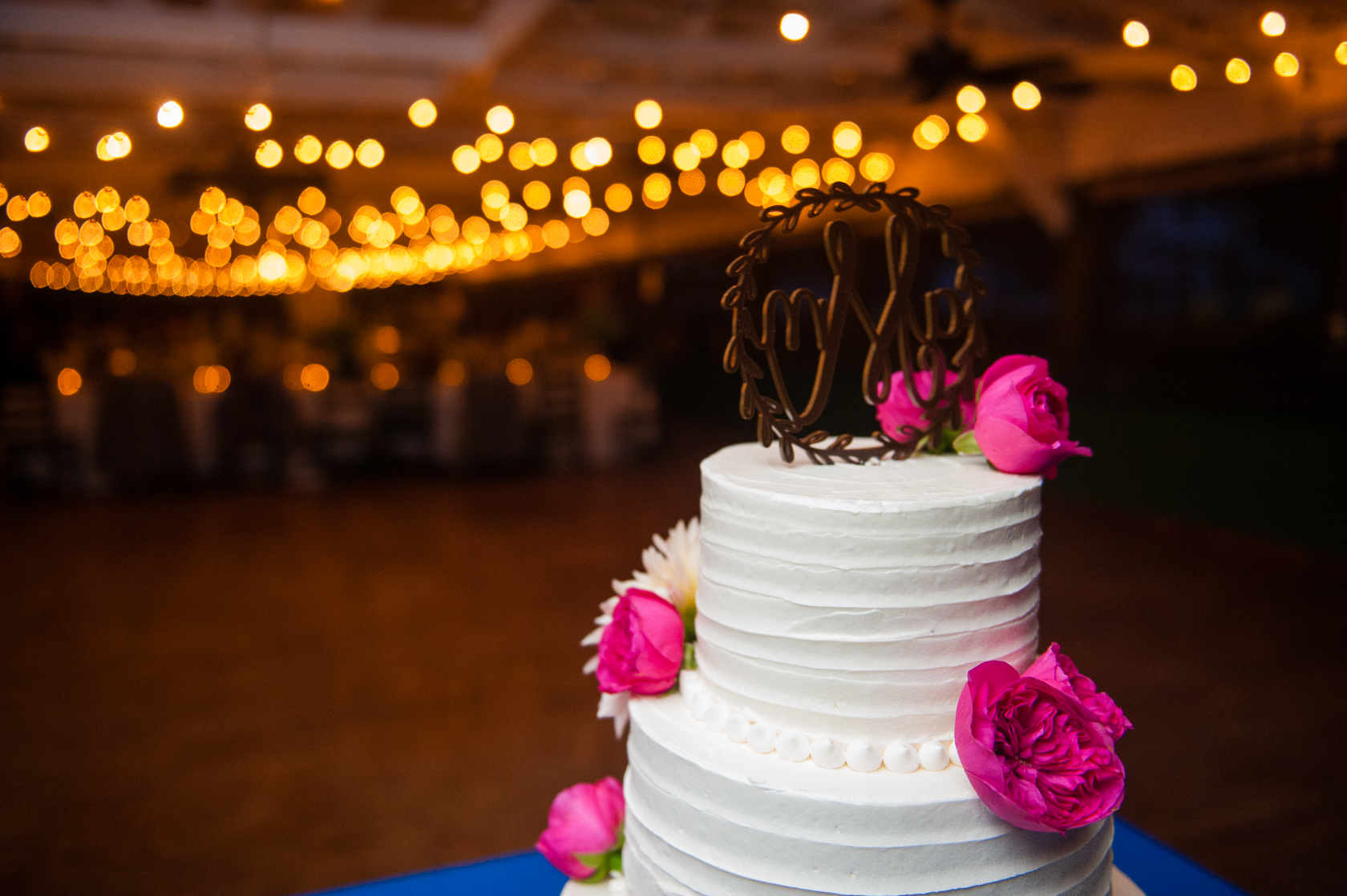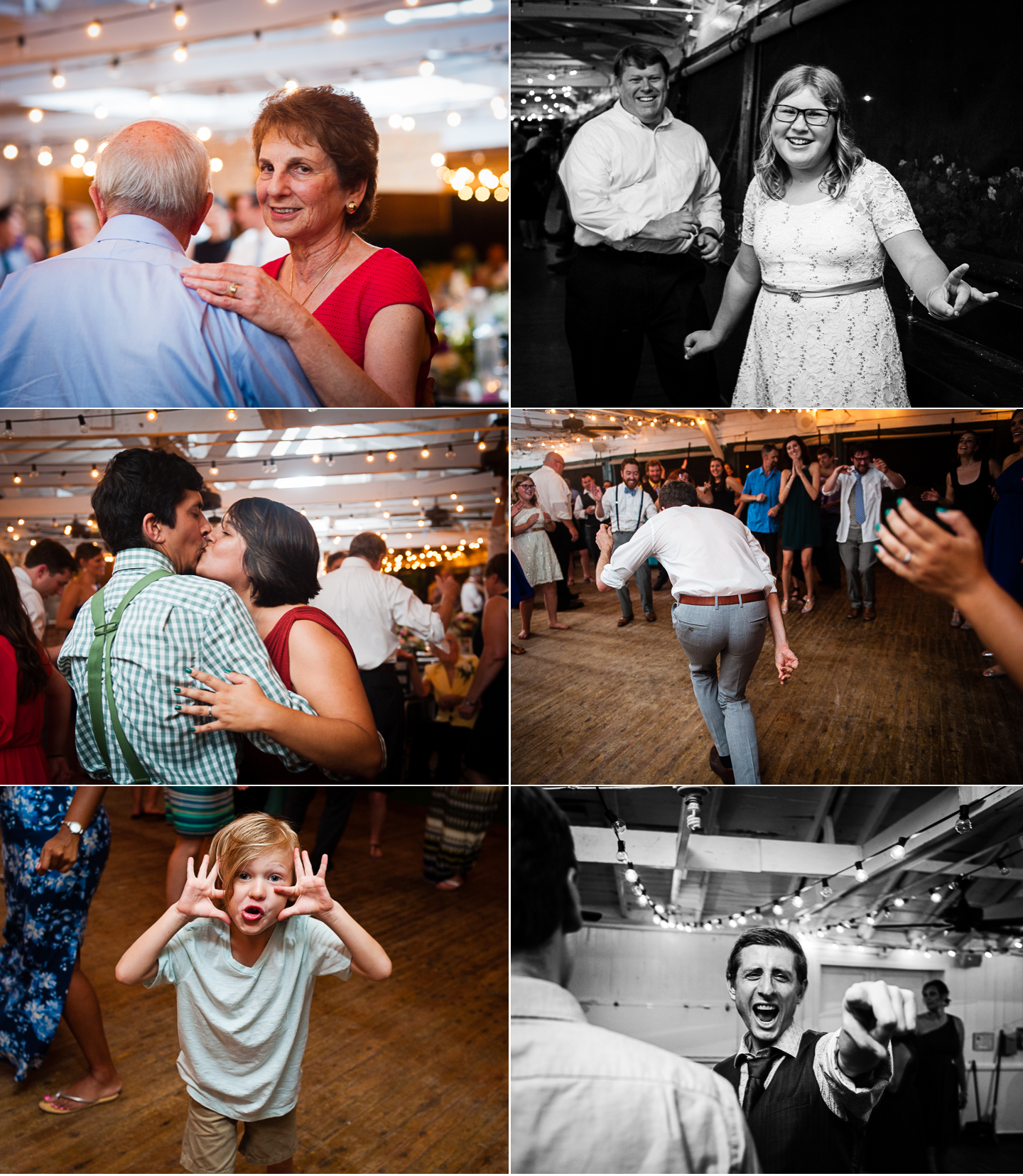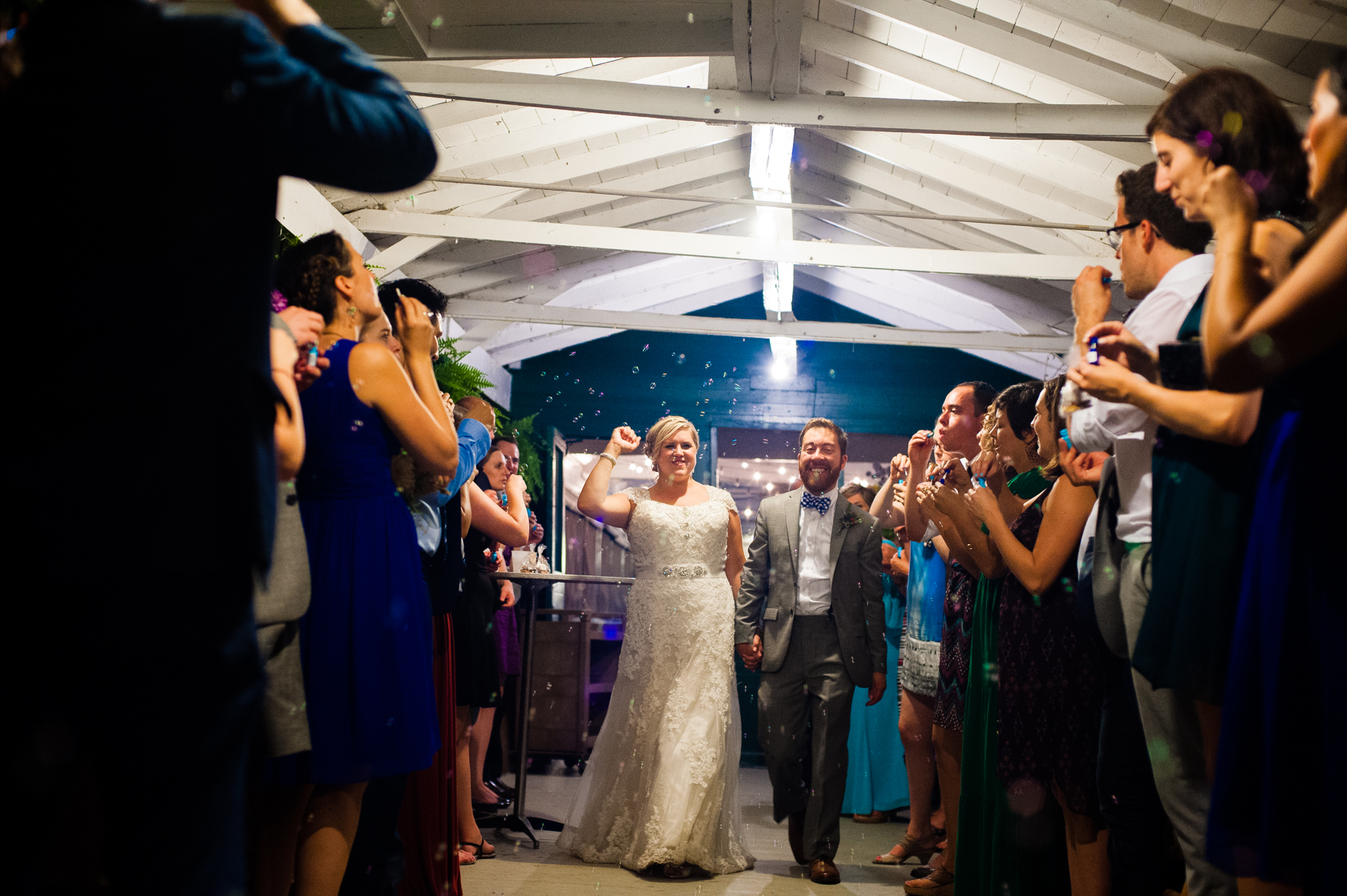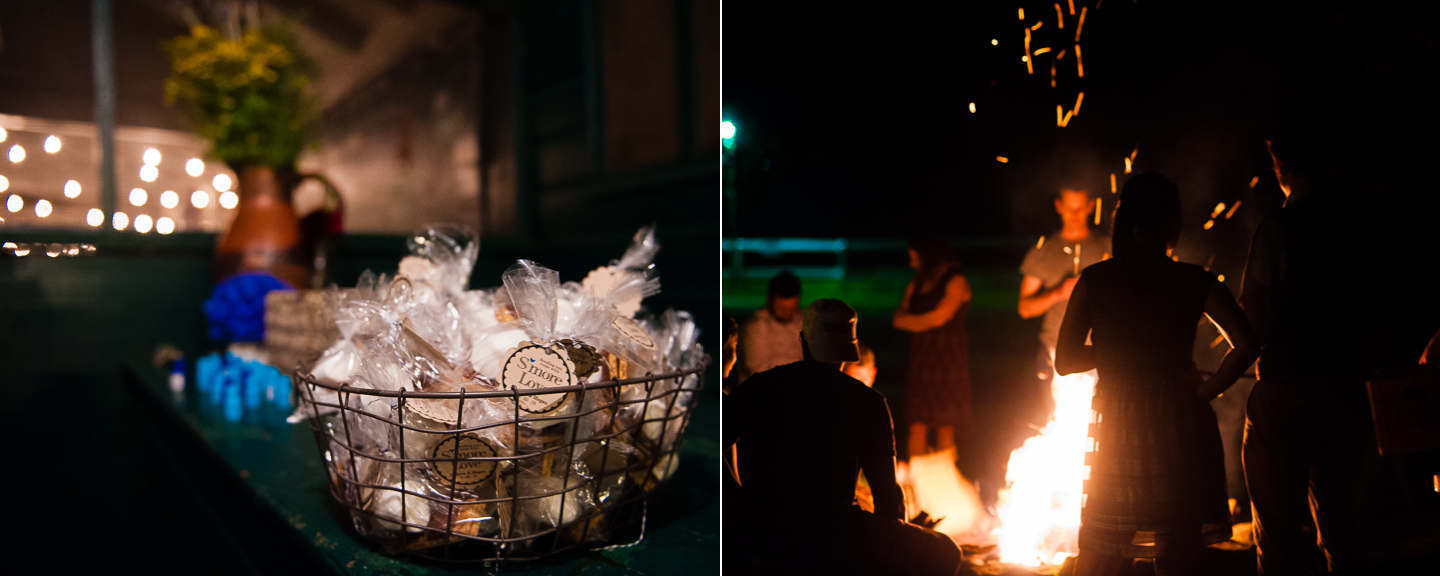 Megan and Andrew, thank you so much for having us be a part of your gorgeous wedding! We had a blast capturing your day and we hope you love your images!!

A huge thank you to all the other amazing vendors who worked hard on Megan and Andrew's amazing summer camp wedding! We absolutely loved working with everyone involved!!
We are currently booking weddings, engagement and lifestyle family portrait sessions for 2016 & 2017 here in Asheville and the surrounding area! Planning an Asheville wedding? We still have select 2016 wedding dates available and we'd love to chat!!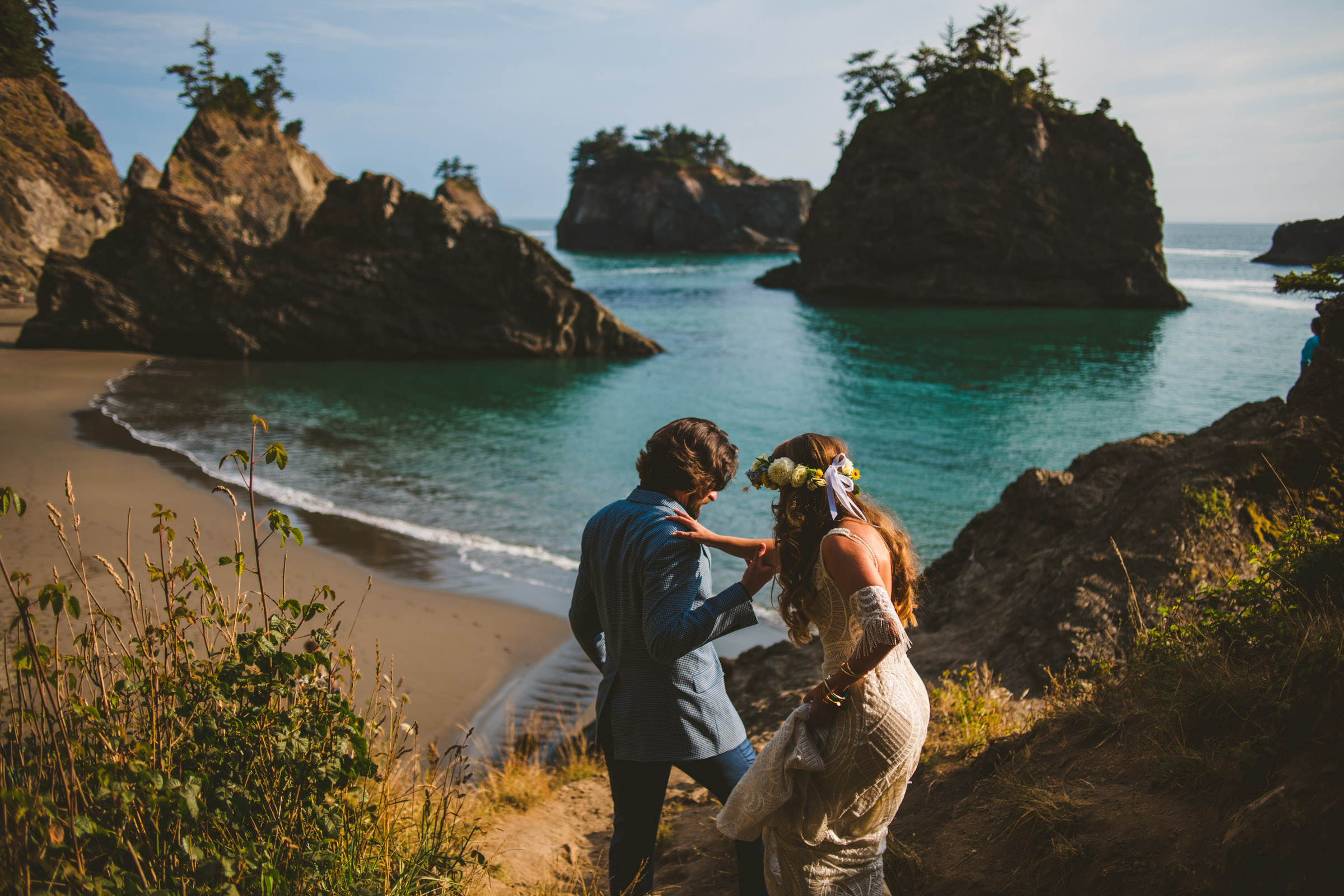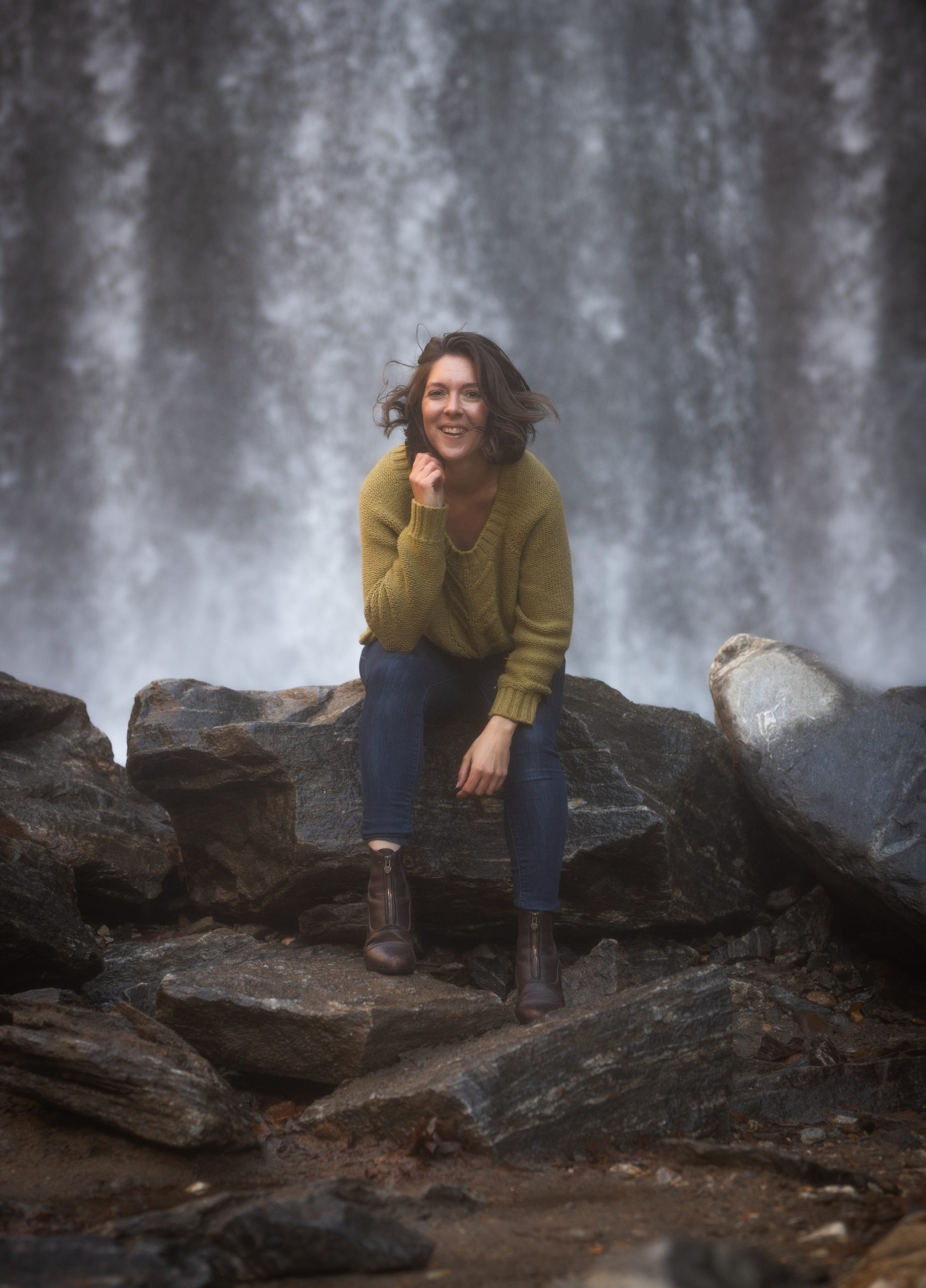 As an elopement photographer and outdoor enthusiast I get absolutely giddy with excitement when helping fellow adventure seekers, travelers, dreamers & fun-loving couples plan their experience based, intentional wedding days.
I live on the road full time traveling the country in my dream home on wheels – a 38' long fully off grid, converted bus.
Some of my favorite adventures include: Backpacking and ice climbing in Alaska, hiking the Napali Coast on Kauai, trekking in the jungles of Costa Rica.