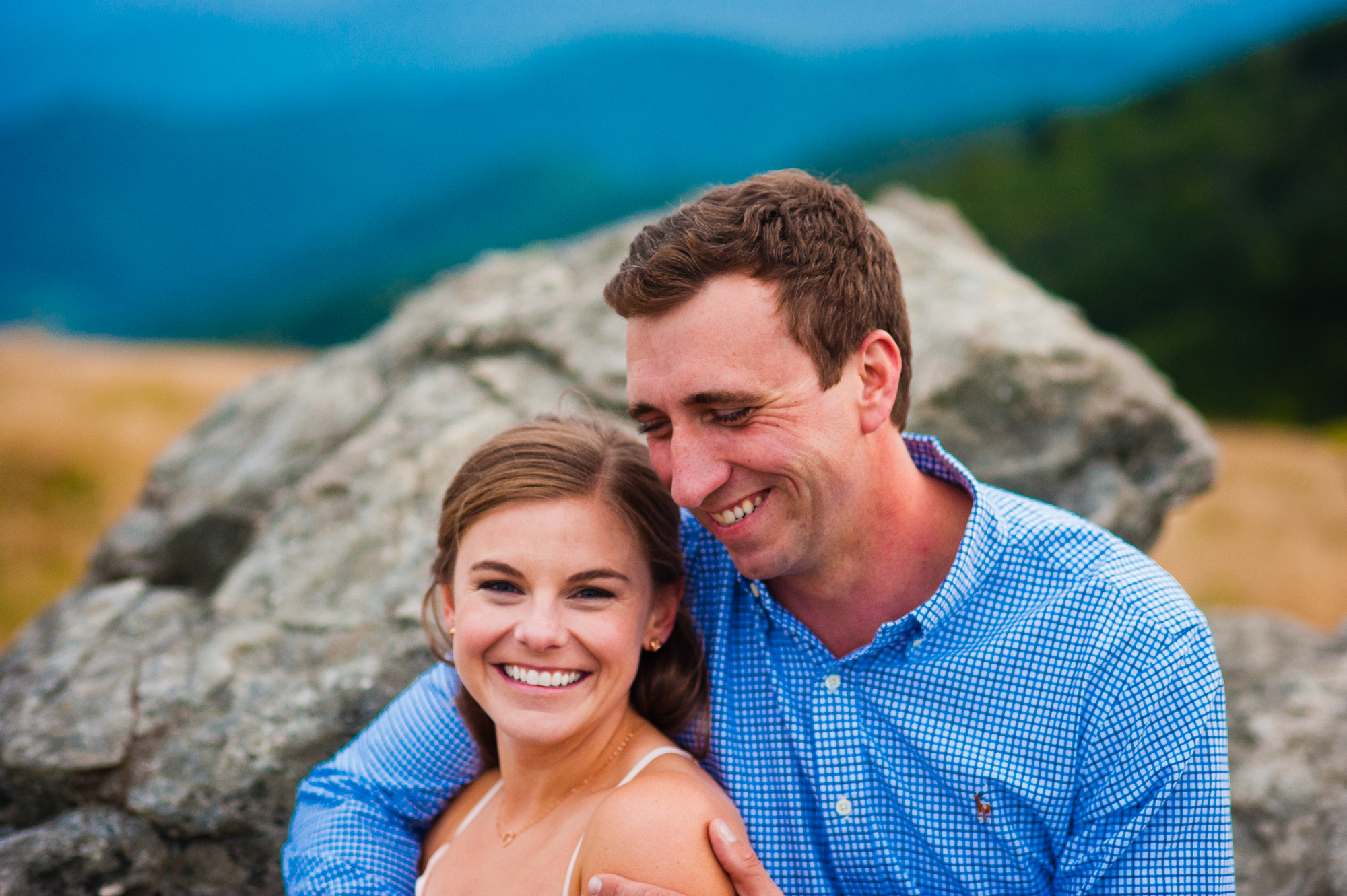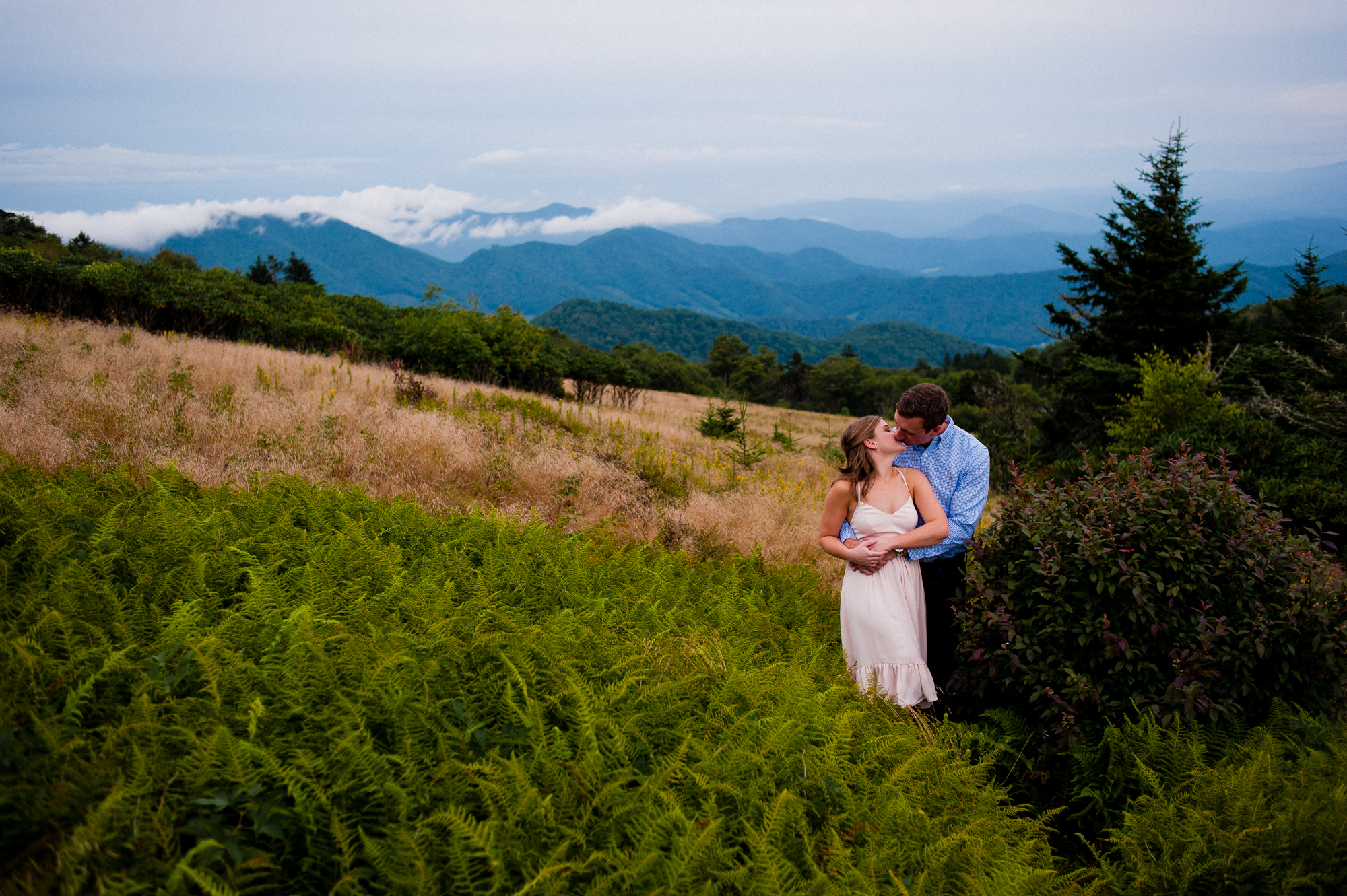 I'm so thankful these two were up for adventuring to Roan Mountain for their engagement session. It was my first time up there and I can't wait to go back (if you're a AMW couple who is still looking for a great location for their mountain engagement, consider Roan Mountain!)! The views + these two = epic images that I'm so excited to share with you today! We got up there a bit later than we planned after meeting in Asheville first and the sun was just dipping behind the nearby ridge. The wind started to pick up and it got quite chilly… You wouldn't know it though looking at these two, especially Caroline who was wearing an adorable dress and sandals. As we made our way up the trail the views just got better and better, we didn't even make it to the top but it's hard to imagine a more gorgeous view than the one we got!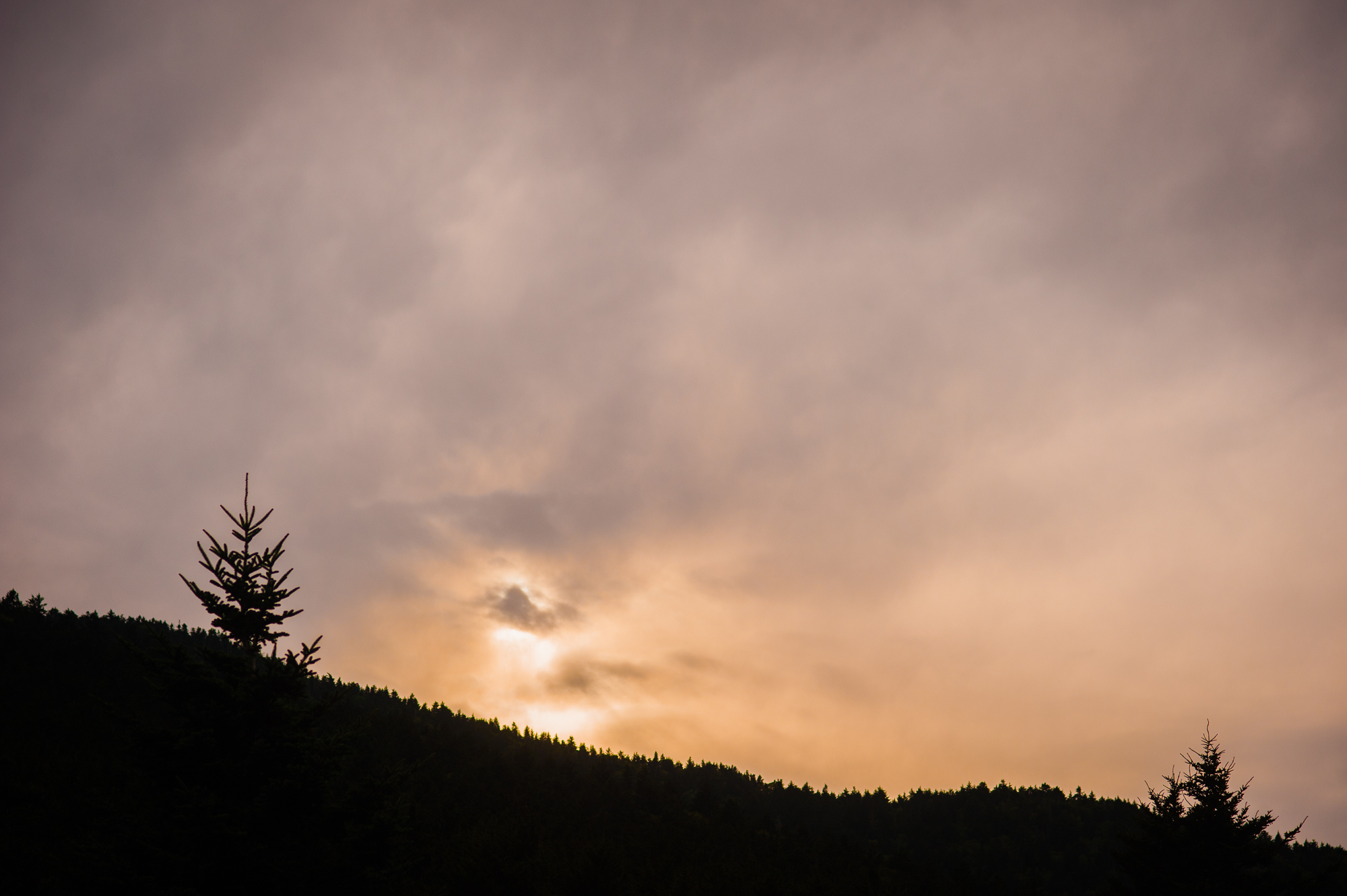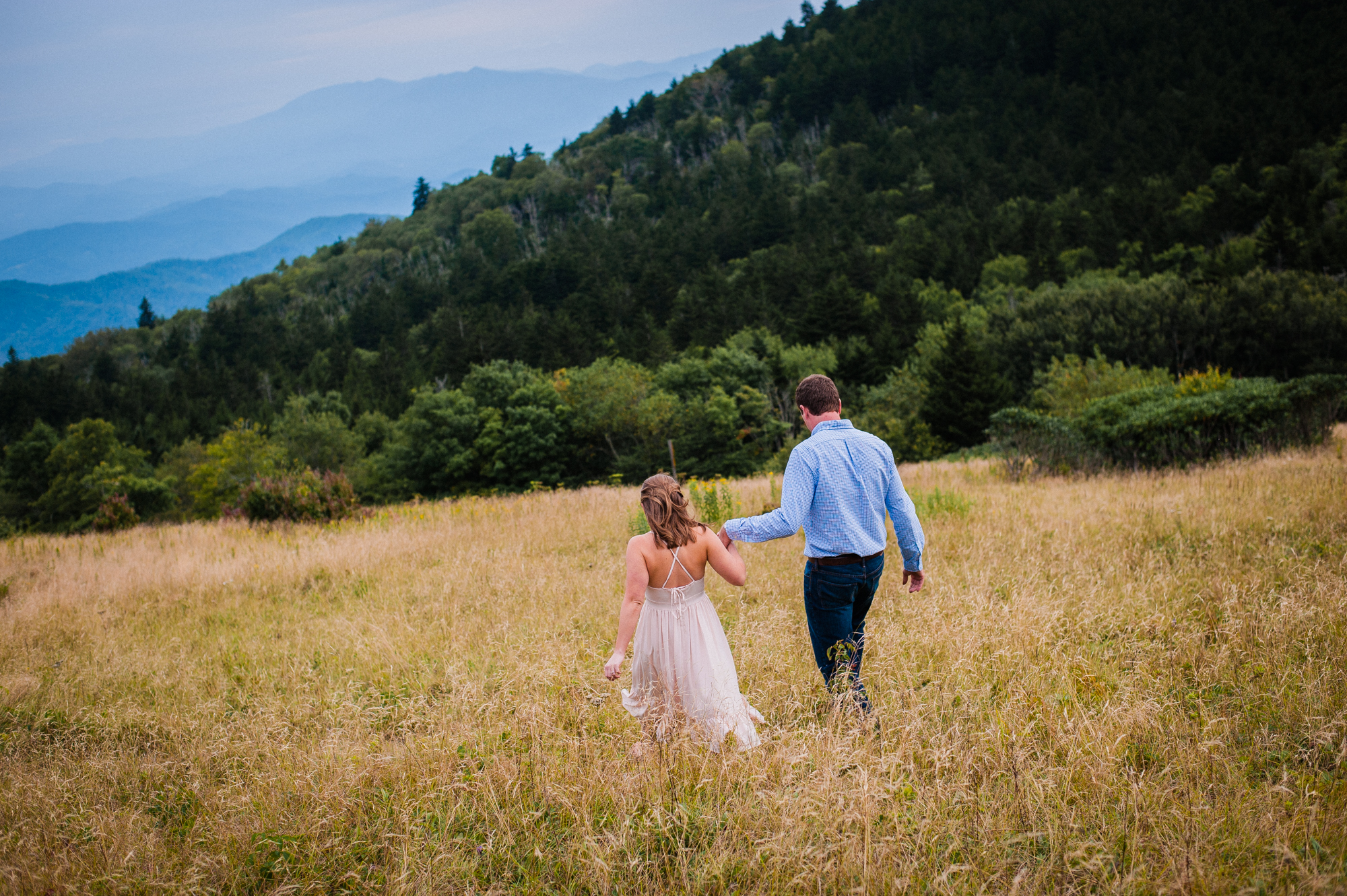 I cannot wait to photograph these two this spring when they get married at one of Asheville's beautiful new venues
Chestnut Ridge Events
. I know their day will be not only beautiful but full of love and laughter!!!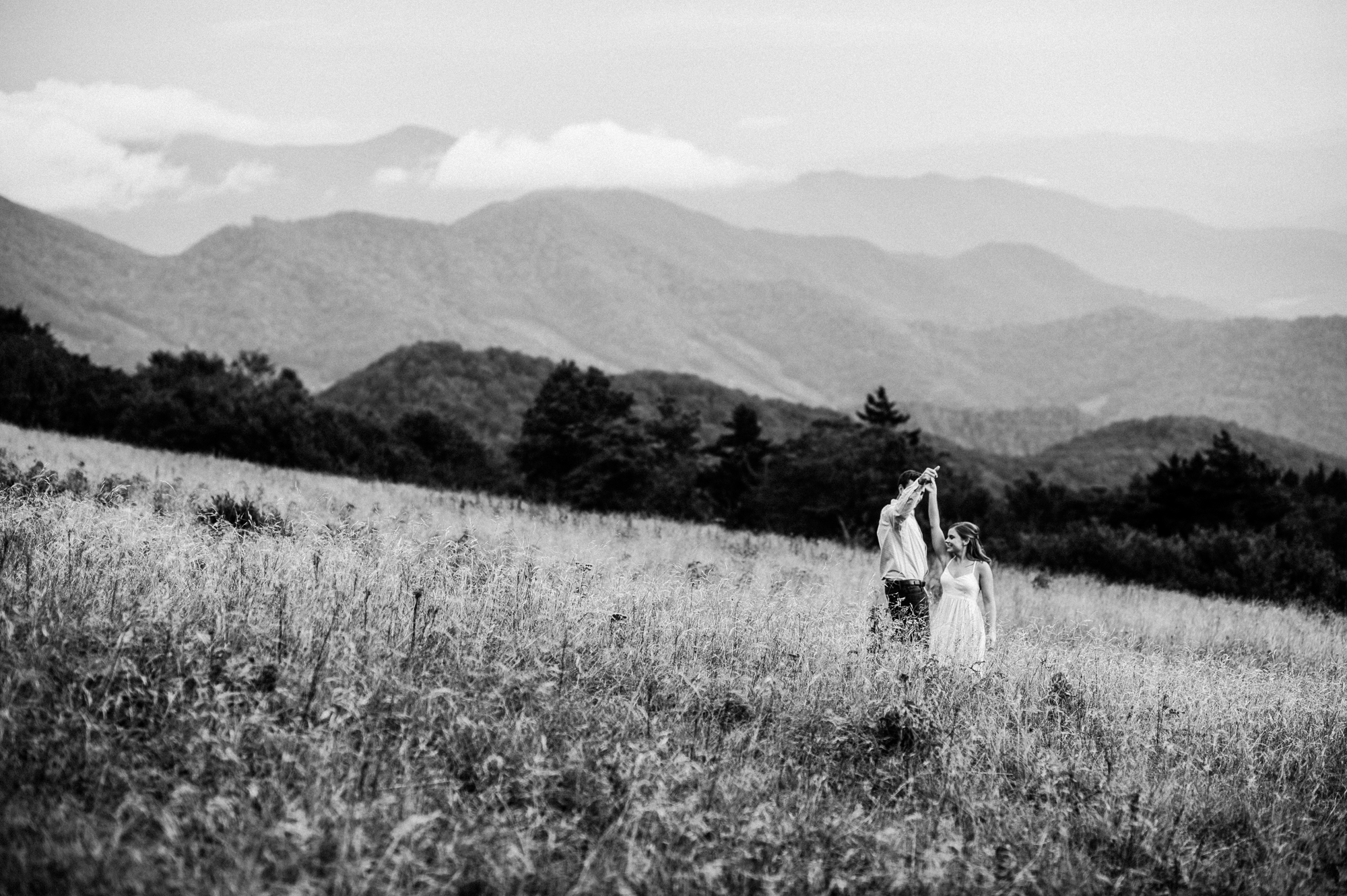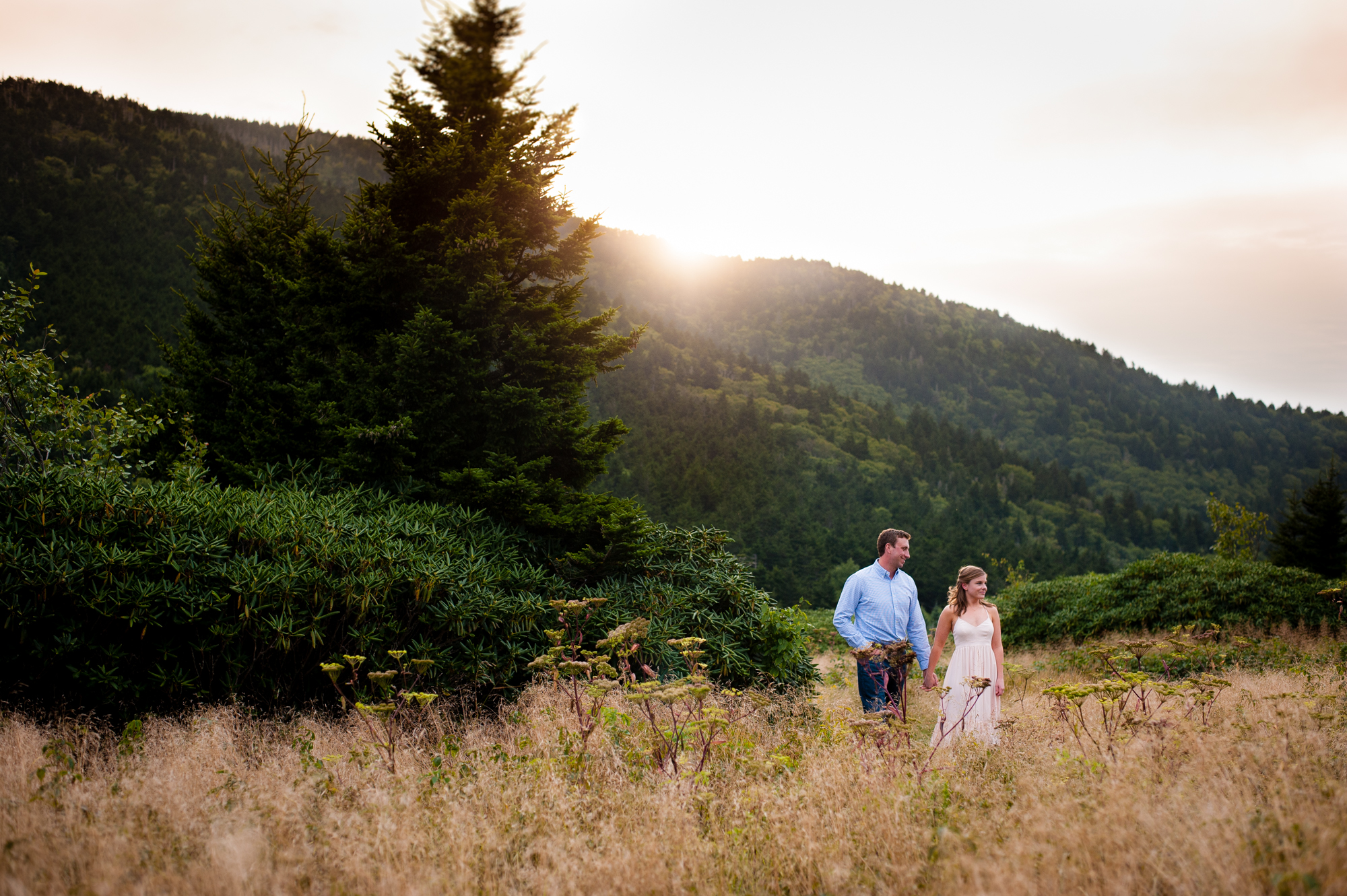 The variety of backgrounds by walking just a short ways up the trail is amazing! It makes it the perfect place to bring couples for an outdoorsy mountain engagement session. You're greeted with everything from rolling mountain views so classic to WNC along with smaller tree's closer to that of high alpine woods.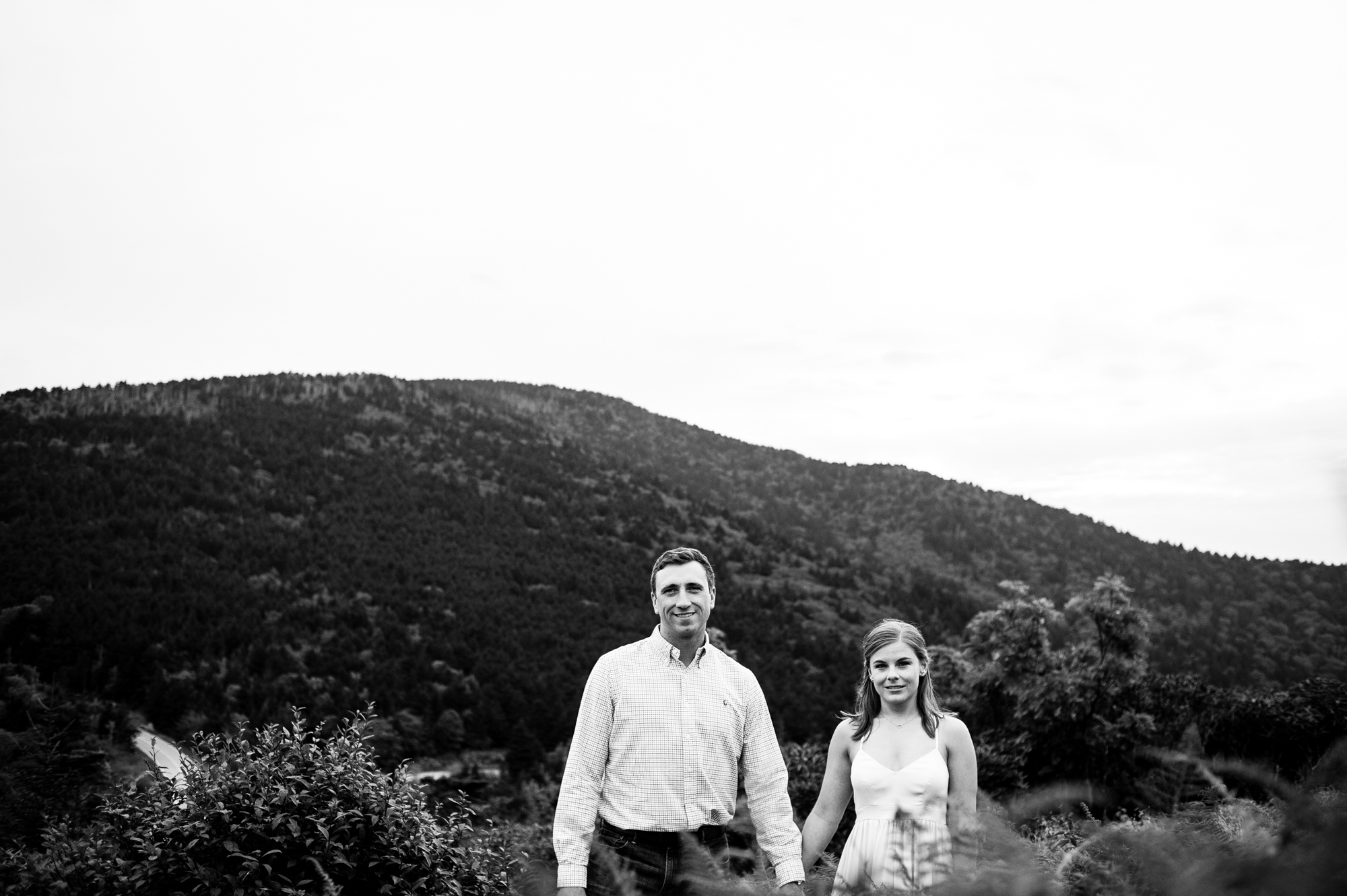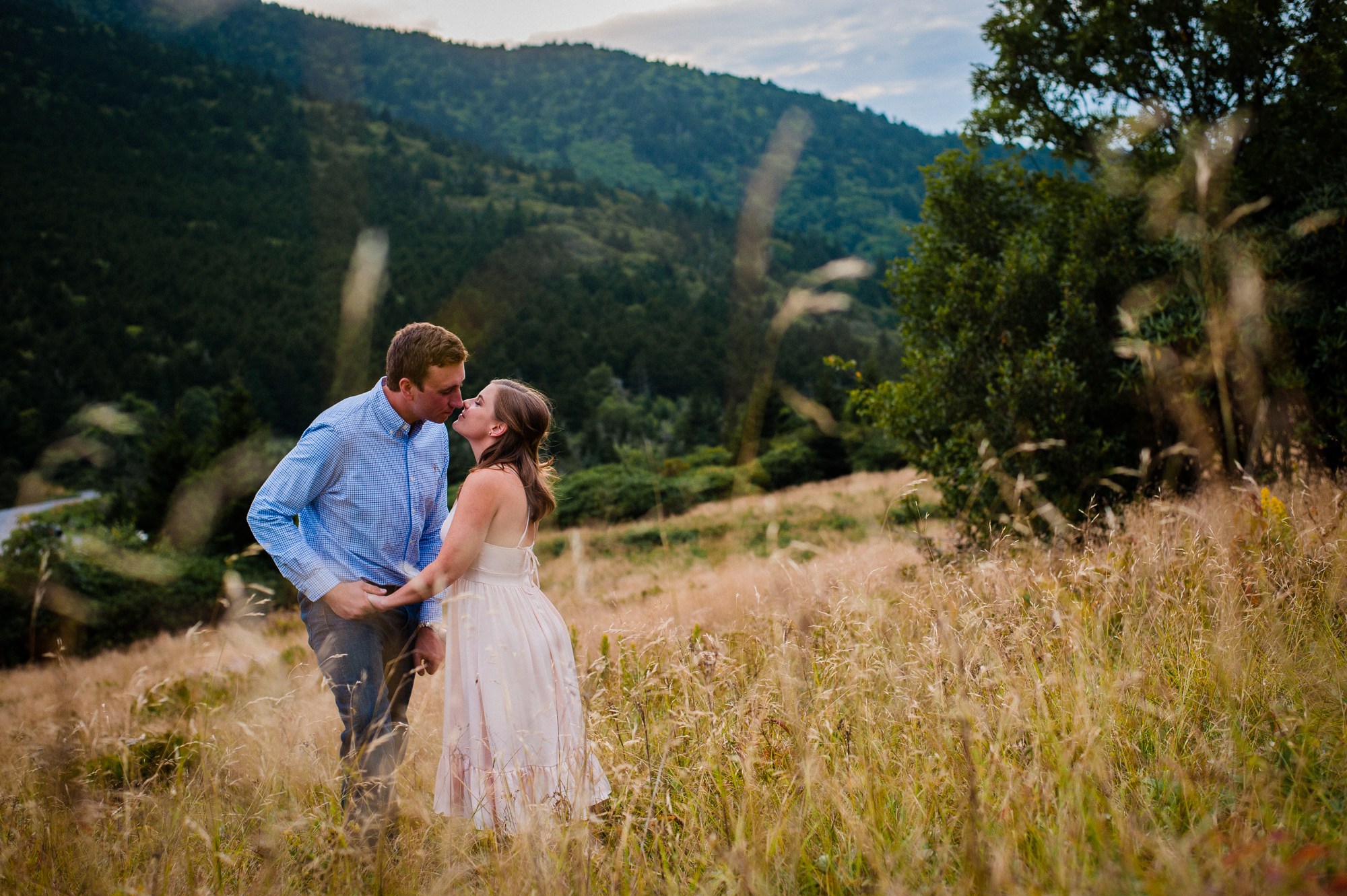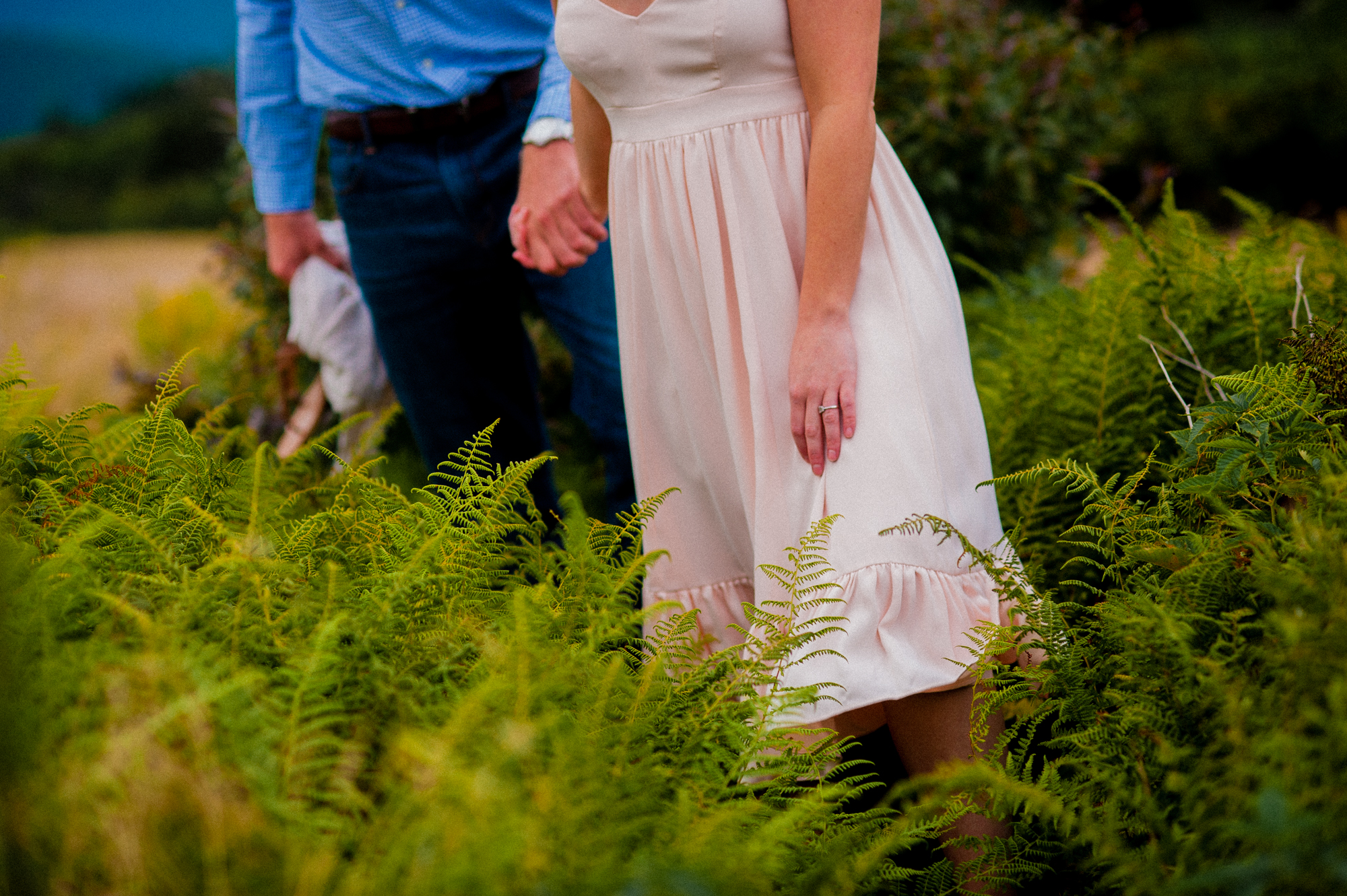 The fern's were a pleasant surprise, so delicate to be in a place that is known for harsh weather!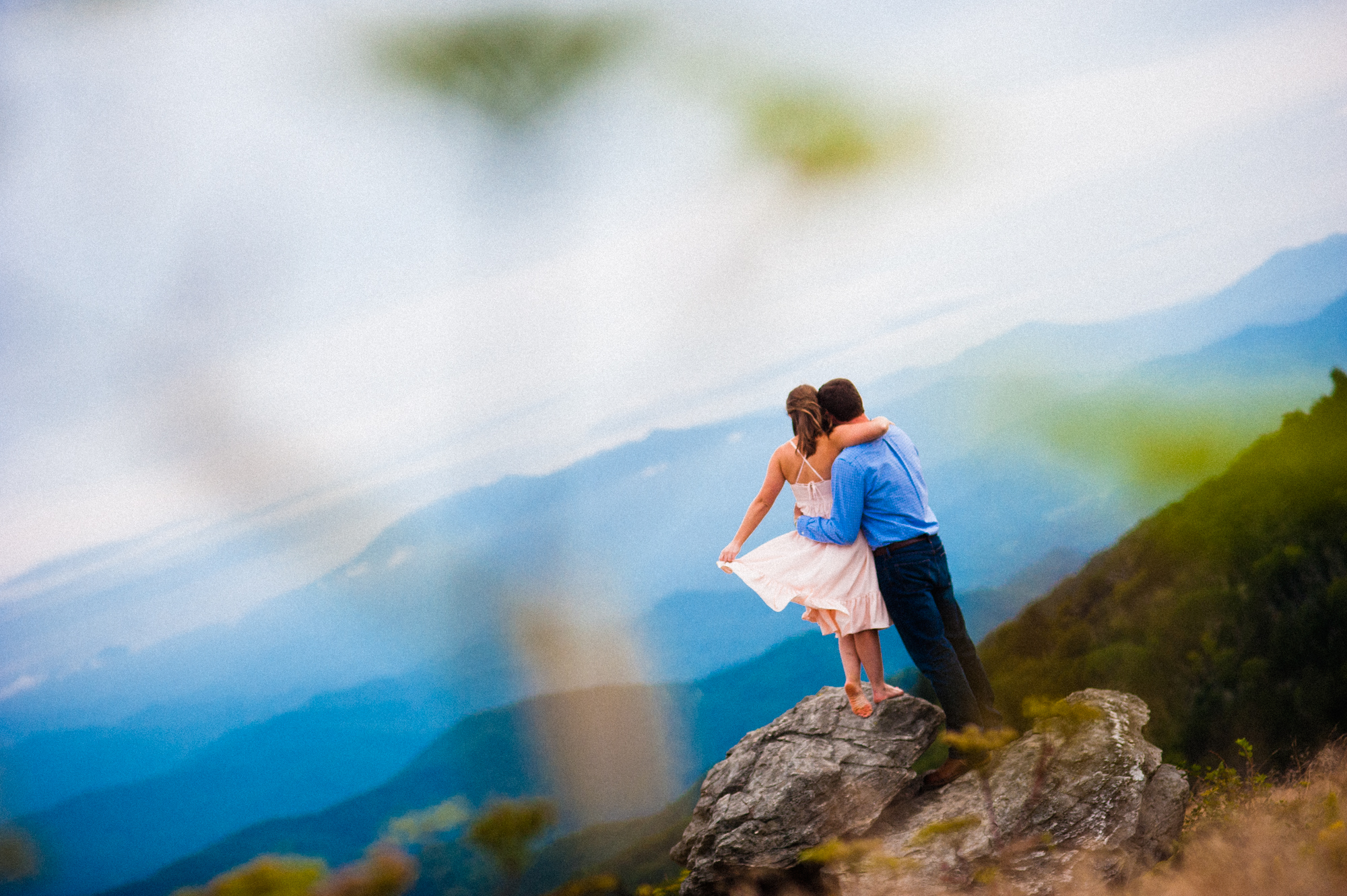 We found one lone outcropping of rocks in the middle of a field… what else to do but climb them!! A couple after my own heart!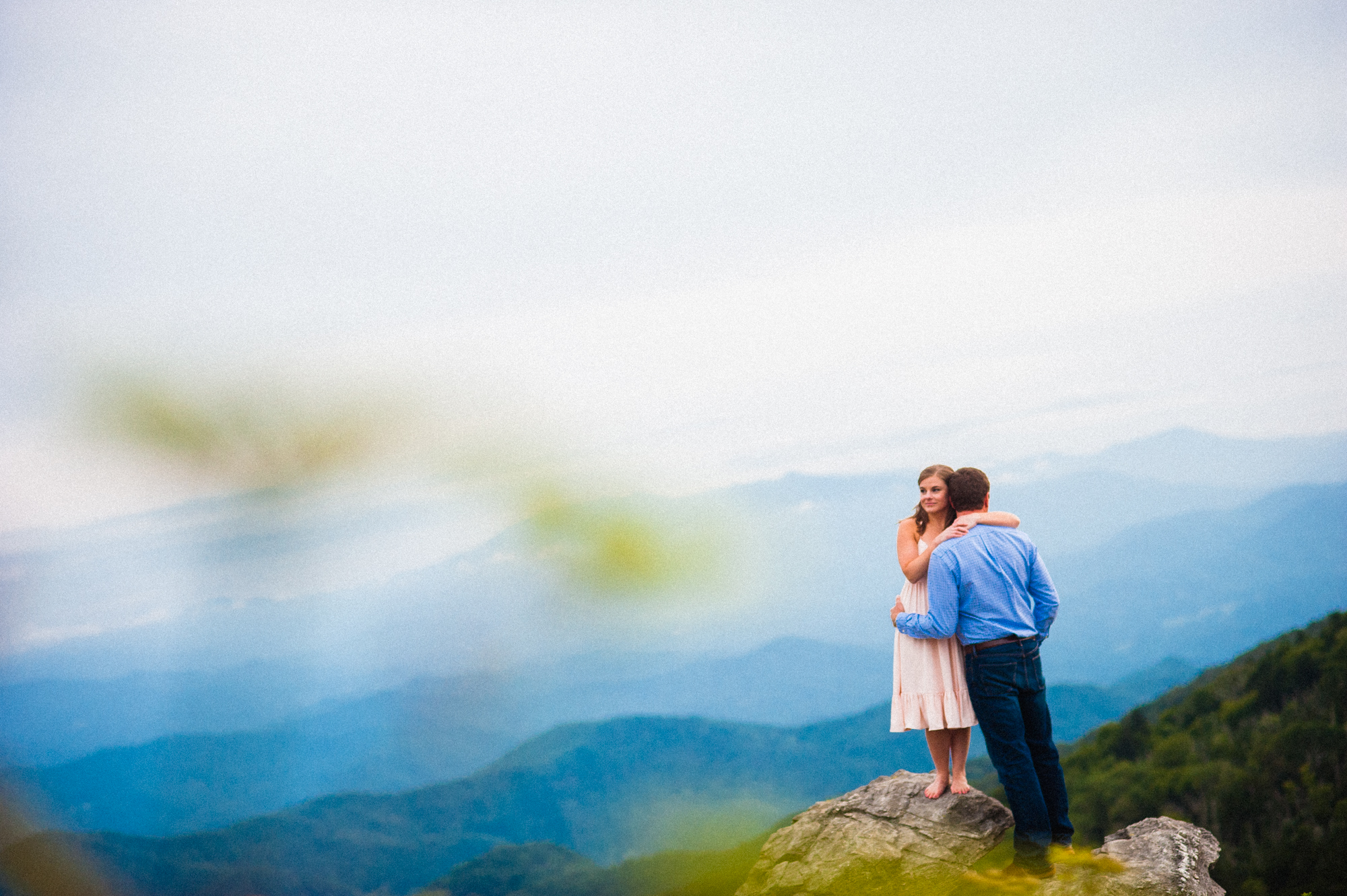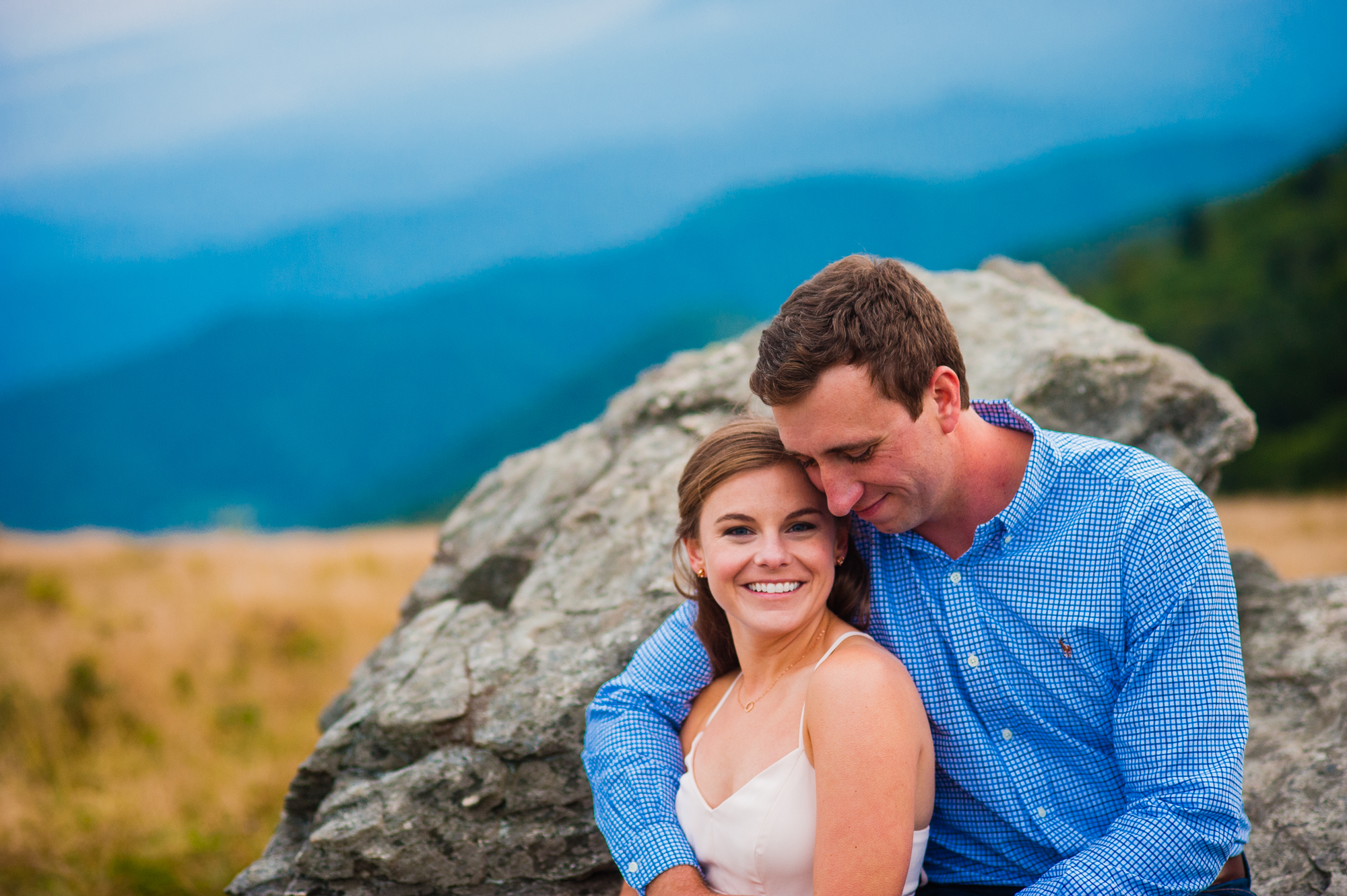 These two were all smiles as they cuddled together atop the rocks on Roan Mountain!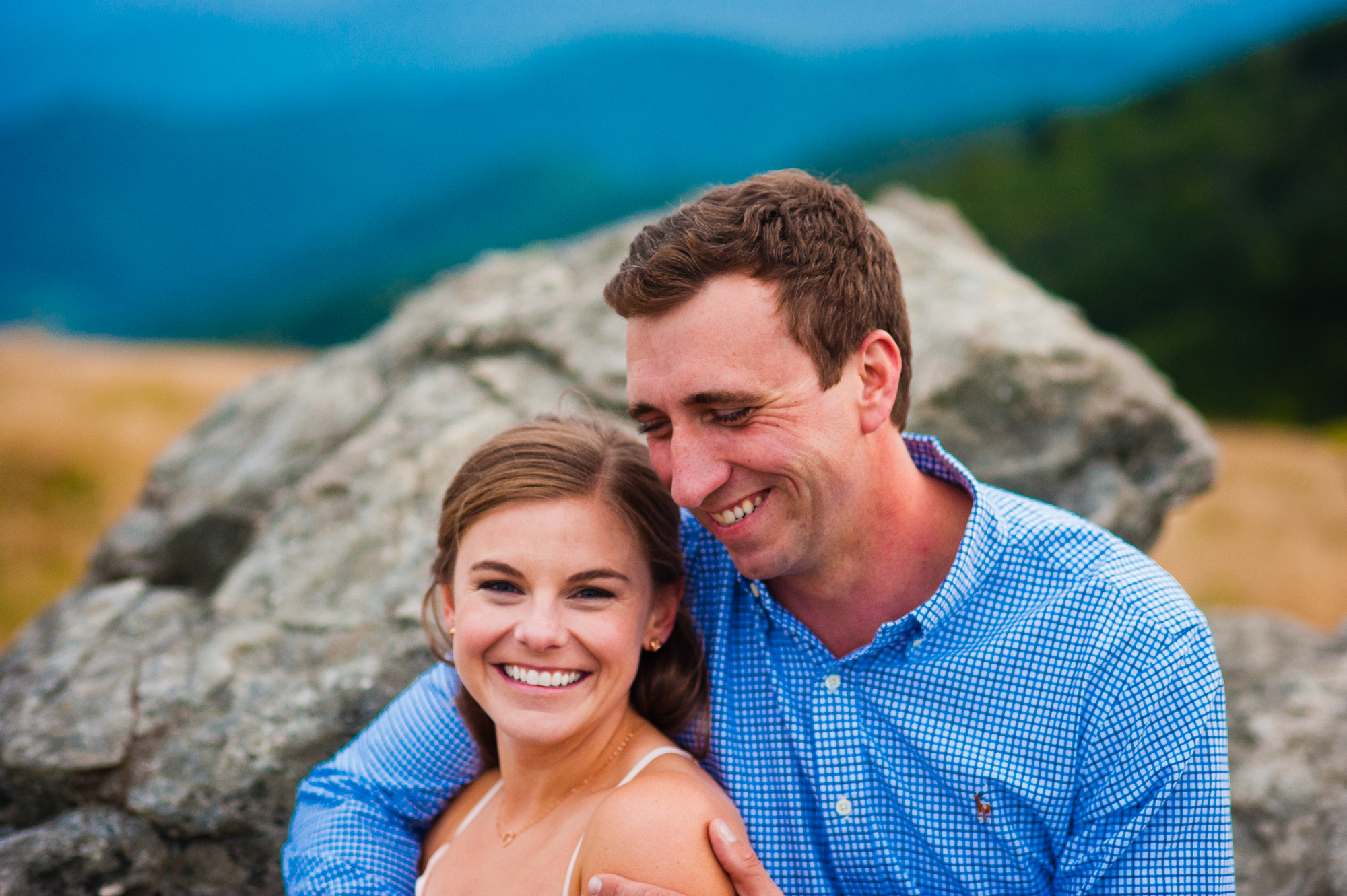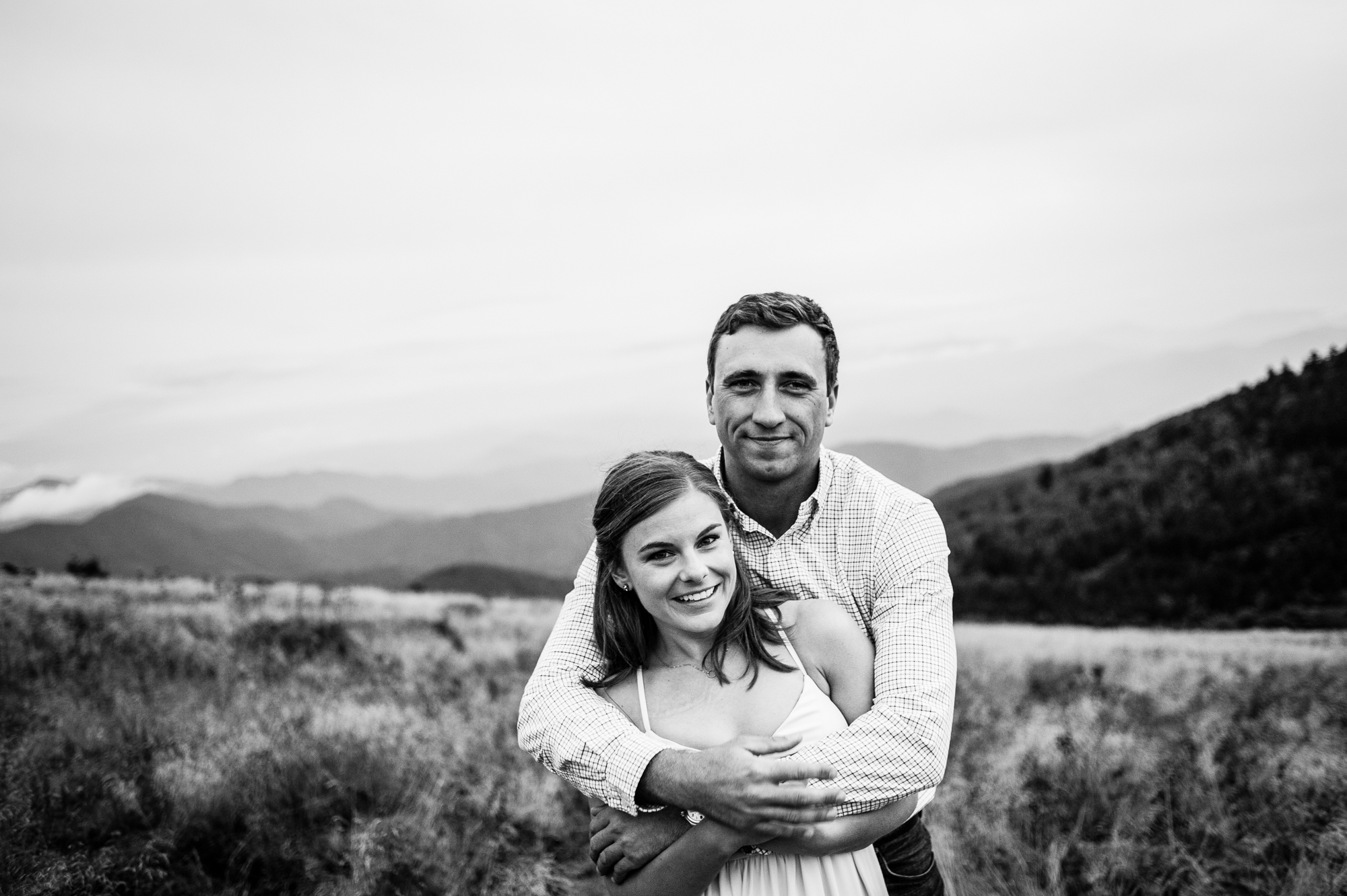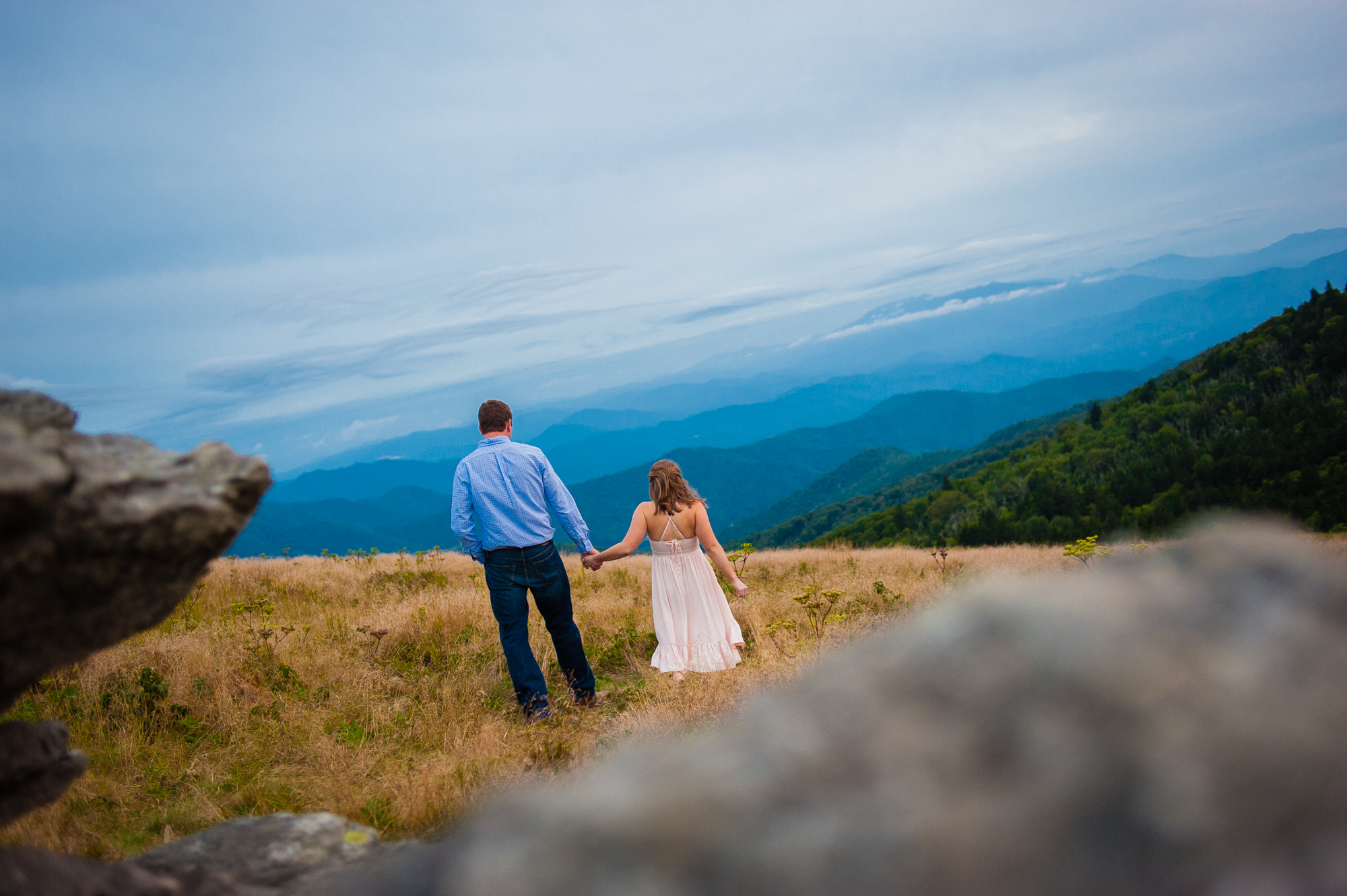 As darkness closed in around us we made our way down the mountain and back to the warmth of our cars! I can not wait to see these two again in April when they get married near beautiful Asheville NC, it's going to be an amazing day!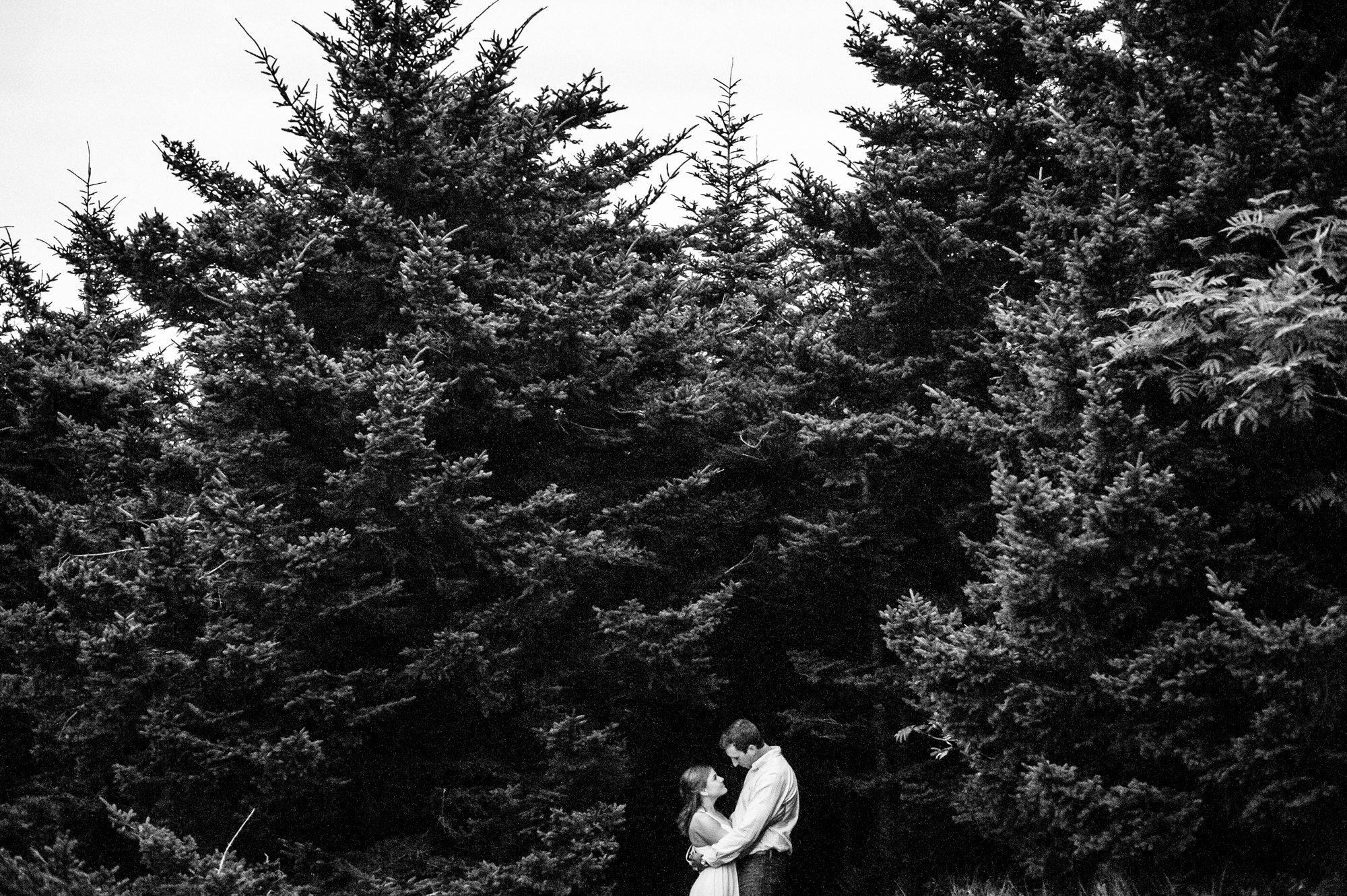 AMW Studios – Asheville wedding photographers specializing in creating modern + dynamic imagery for adventurous couples. Are you getting married or know someone getting married here in North Carolina or beyond?!? We are now booking weddings, adventure engagement sessions & lifestyle portraits for 2018 and 2019! Drop us a line – info@amwstudios.com – let's chat! We can't wait to tell your story…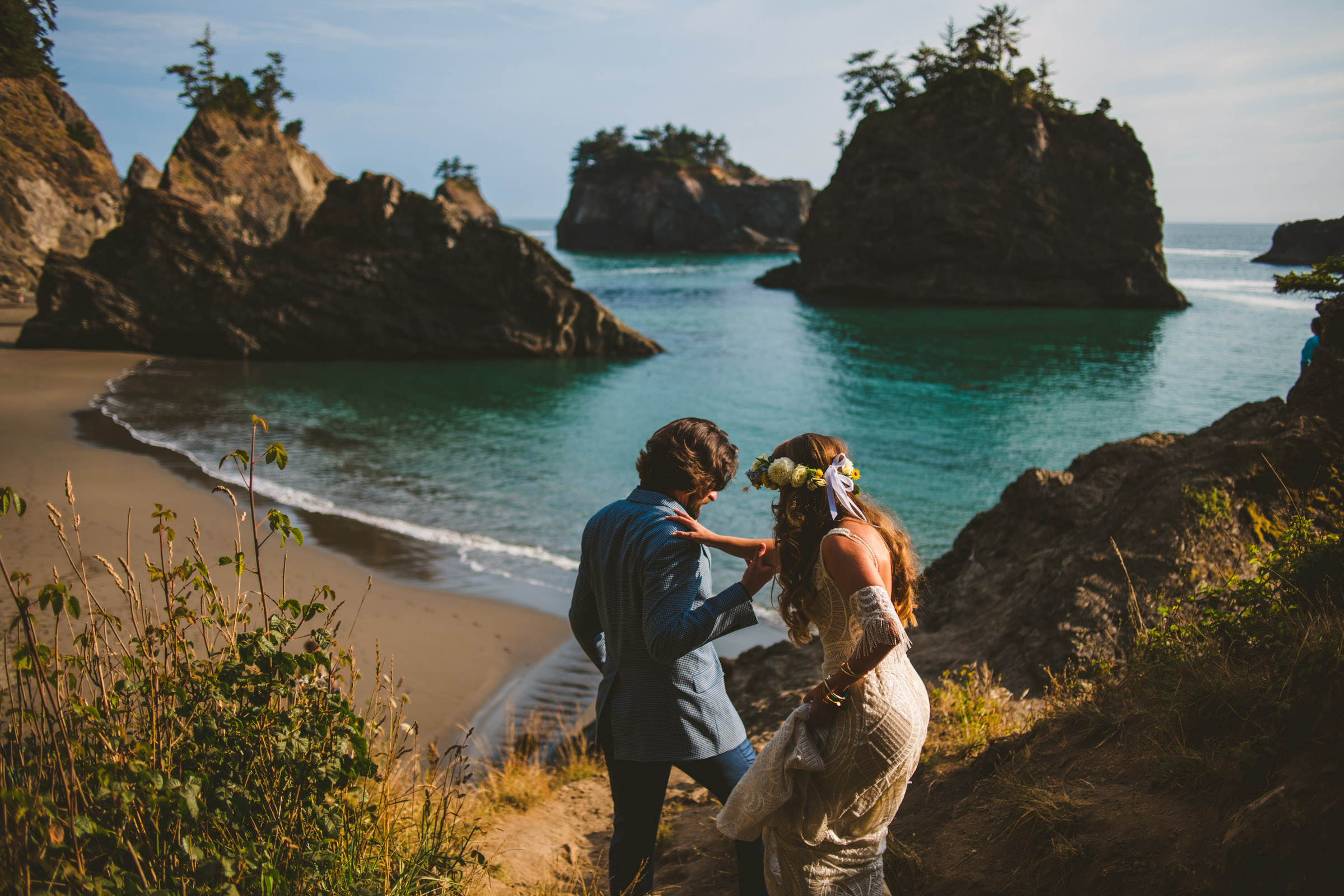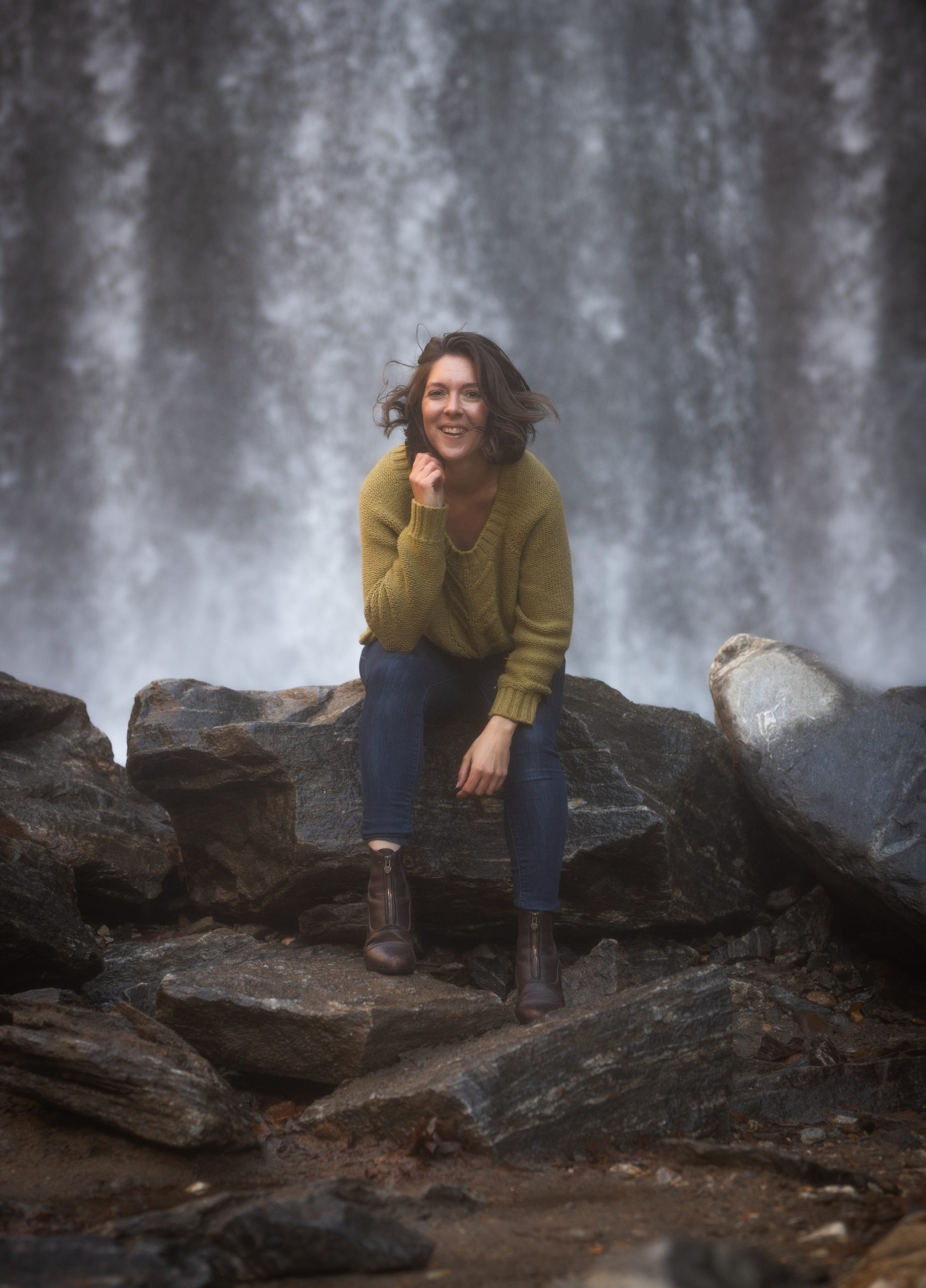 As an elopement photographer and outdoor enthusiast I get absolutely giddy with excitement when helping fellow adventure seekers, travelers, dreamers & fun-loving couples plan their experience based, intentional wedding days.
I live on the road full time traveling the country in my dream home on wheels – a 38' long fully off grid, converted bus.
Some of my favorite adventures include: Backpacking and ice climbing in Alaska, hiking the Napali Coast on Kauai, trekking in the jungles of Costa Rica.