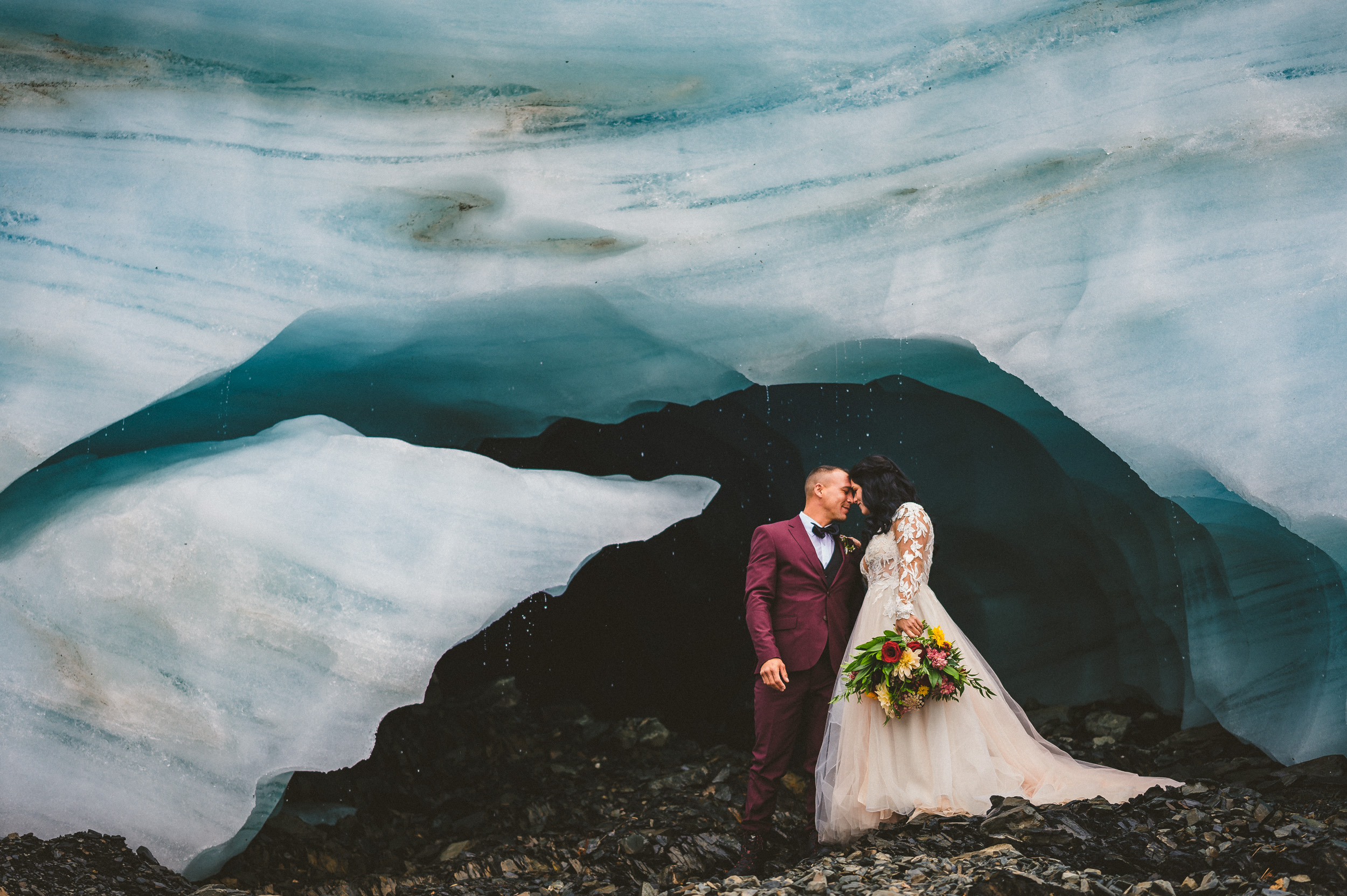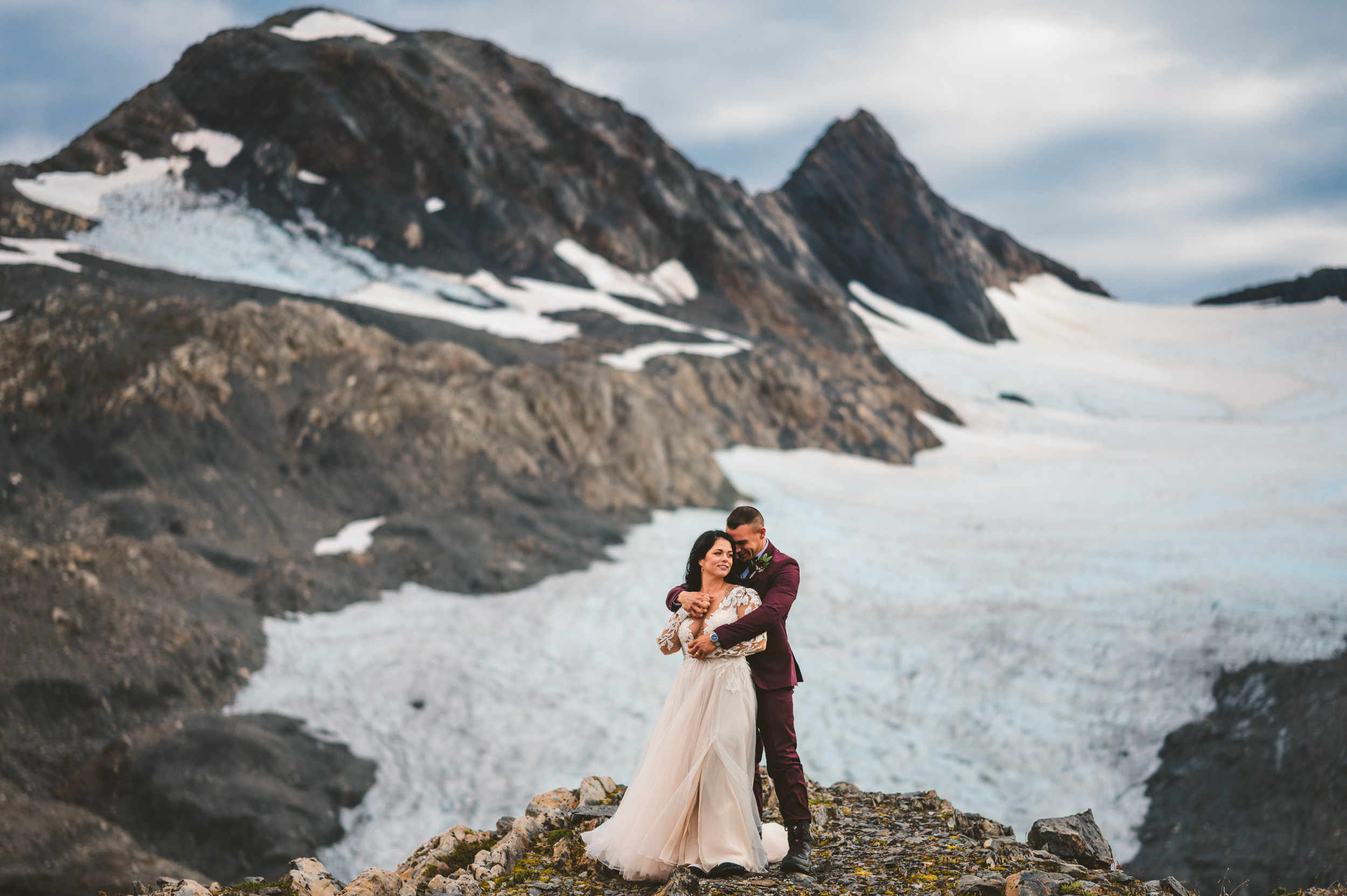 Seward Alaska Elopement with Glaciers, Mountains & Ice Caves
Seward is one of my favorite places in Alaska where massive mountains and forests meet beautiful blue ocean. You can witness whales breaching, bear foraging berries, moose, otters and other wildlife. Glaciers can be seen high up on the mountains above town.
The stoke was high on Angelina & Brendan's elopement day. The day began at their cute little cabin in the woods. This two story cabin just outside of town was the perfect spot for them to spread out and enjoy the morning… first together & then apart as they got fancied up! Angelina hung out in the sweet upstairs space getting her hair and makeup done. Meanwhile Brendan enjoyed a glass of whisky while vow writing and suite steaming commenced. Laughter, zero stress and excitement was the way the day began and carried on all the way through!

There was a beautiful view of the mountains along the dirt road leading to their cabin and this was the perfect spot for their first look. before we knew it we were headed around the corner to Marathon Helicopters, it was time to explore Alaska by air!
One of the best things about helicopters is that they can land ***almost*** anywhere. This gives us incredible flexibility to let you in the moment help choose the location you want to say your vows! Weather in Alaska often dictates where we can and can't fly so being flexible is key. Angelina & Brendan's day was no different. The winds were too high to fly out to our first choice location but as usual Pilot Mike had some absolutely stellar back up options. After a quick safety briefing we flew out over Resurrection Bay and into a world of mountains & ice. Mike flew us by a couple locations he thought would be nice for their A & B's ceremony. One place in particular had Mike and I so giddy with excitement (though I think we kept our cool enough that A & B didn't feel pressured to pick *our* favorite location). While out flying the week prior, Mike had discovered a giant ice arch that had formed over the summer. It was tucked in a little nook in the mountain at the toe of a glacier and had a sweet glacial pool beside it. There was just enough flat space on the beach to land the helicopter. We flew a giant circle over this area; giant ice arch, mountain top overlooking a vast glacier, grassy green ridgeline. Not a bad set of ceremony locations to pick from 😉 A & B unanimously decided the ice arch was a wicked cool spot for their ceremony!
The feeling of standing in a place so untouched by others, amongst walls of ice. It's special. I loved stepping back and capturing Angelina & Brendan walking hand in hand up to the wall of ice, big smiles on each others faces. They took turns sticking tongues under the little waterfall coming down the pristine ice and dripping off the top of the little cave. I took photo's, they took in the scenery. Then it was ceremony time! Pilot Mike officiated. These two simply radiated happiness during their ceremony.

We had time for 3 landings total and enjoyed a variety of scenery from the ice arch to a ridgeline that was so lush and green it had these Scottish Highland vibes. It was epic. The final location was overlooking Resurrection Bay. Celebratory champagne was popped and they strolled hand in hand down a little hill to take in the views together.
Once back at Marathon's office we signed marriage paperwork to make it all official! gave extra pats to the office Mascot; Rufus and went back to their cabin to warm up.

I can't help but share this sweet review Angelina & Brendan left:
"Working with Ariel and AMW studios was truly the best decision we could have made for our elopement. It's worrisome to pick a photographer without ever meeting them but I can promise you from the first phone call conversation to the second she walked in the house on our elopement day it felt like we've known her forever.
Everything felt natural and was so easy going. The personable connection that just happens takes all the stress and worry away, we were able to just have fun and relax on our big day.

Ariel also goes above beyond with her photography. She helped us know where to stand, when to pose, and when to just have a good time being us. There were no awkward moments of silence or "what do we do now" she was on it.
Pictures are incredible and truly capture the whole day, big moments, little moments, and everything in between.

We went to multiple spots and had amazing views with an incredible pilot, set up all by Ariel! The entire experience was well worth it!

We couldn't be happier with the outcome of our day or the women behind the planning and camera."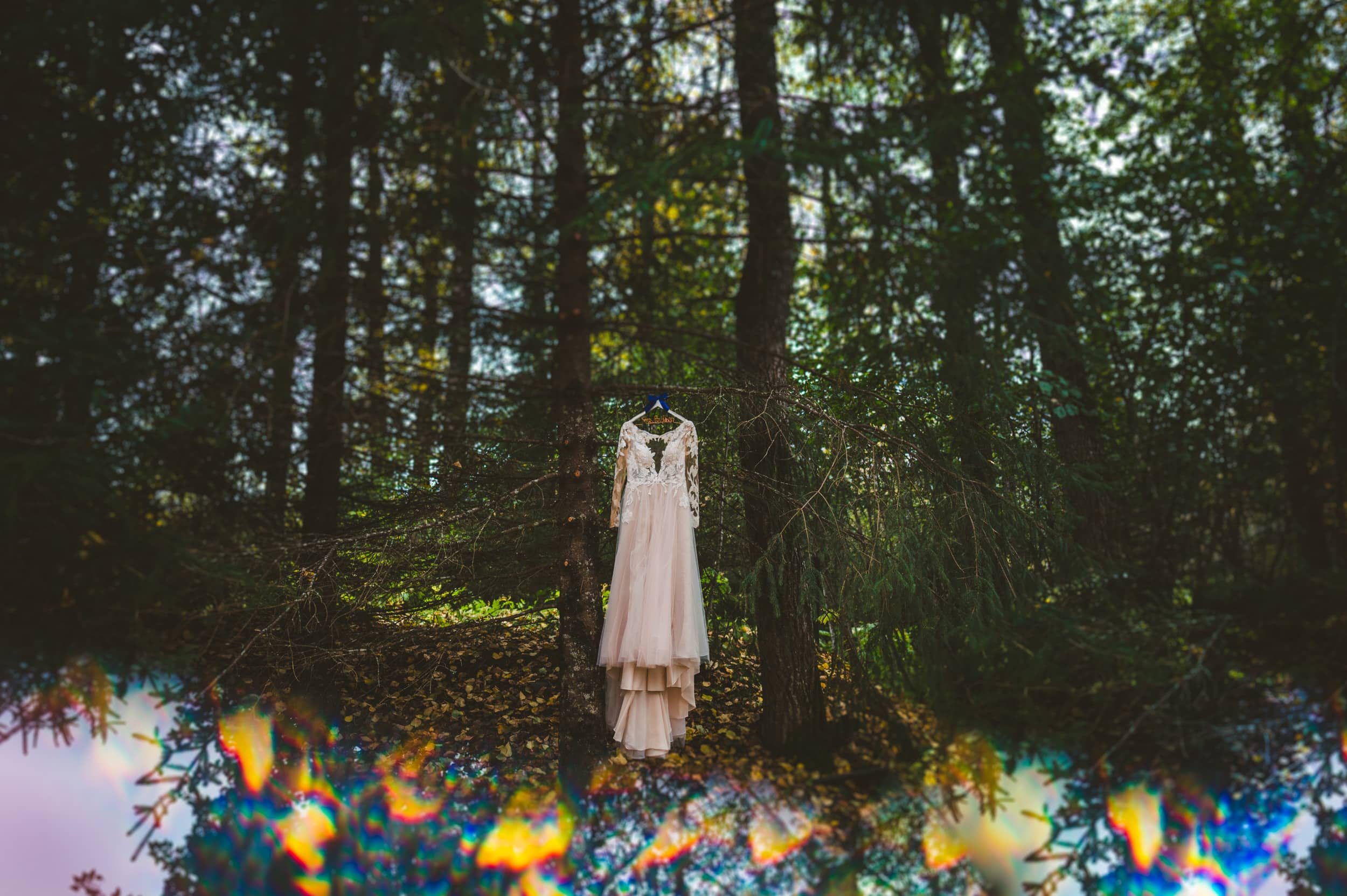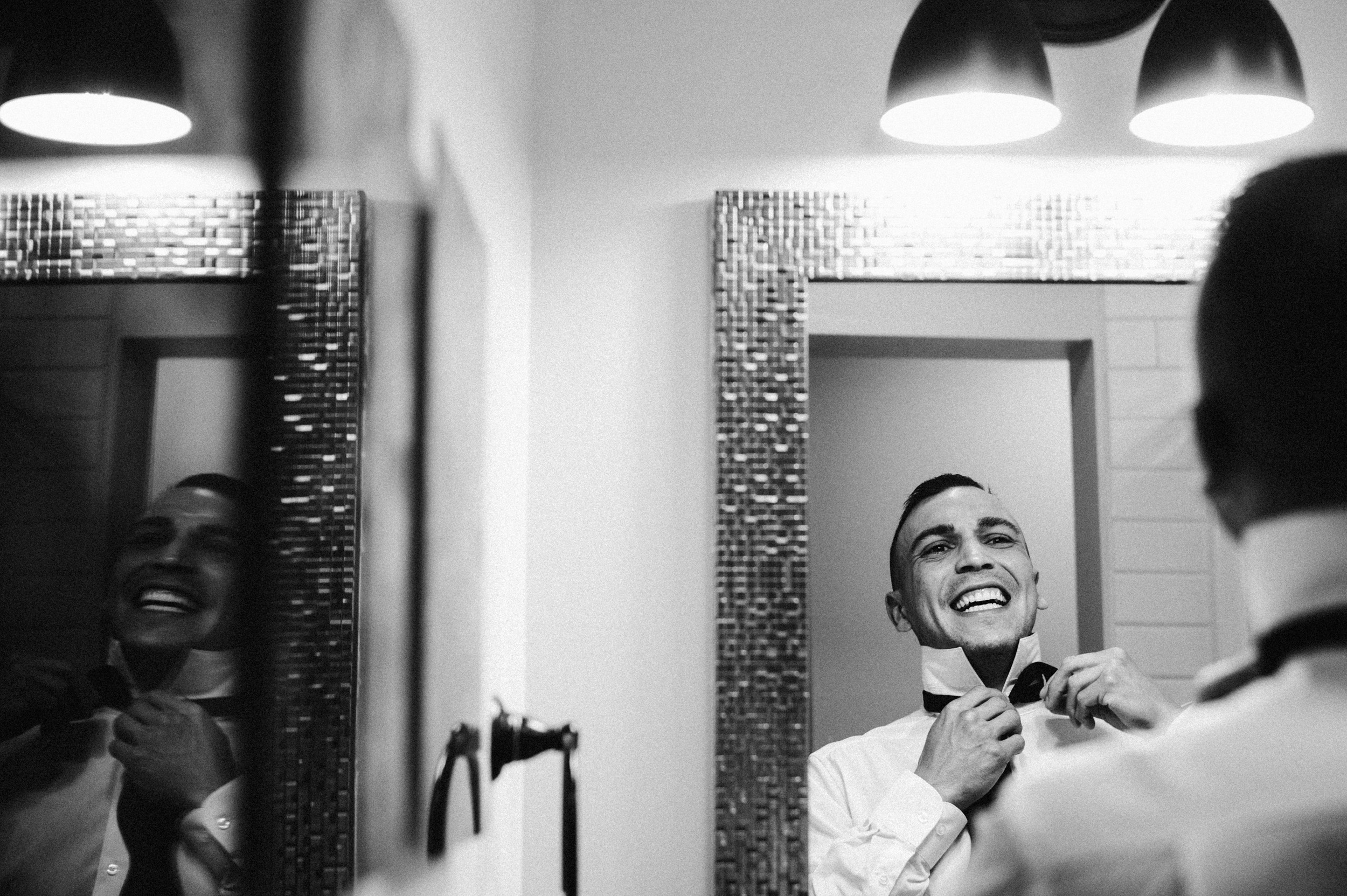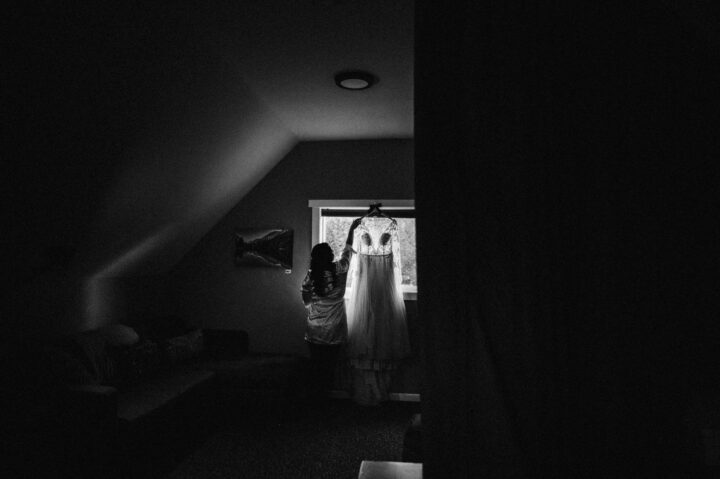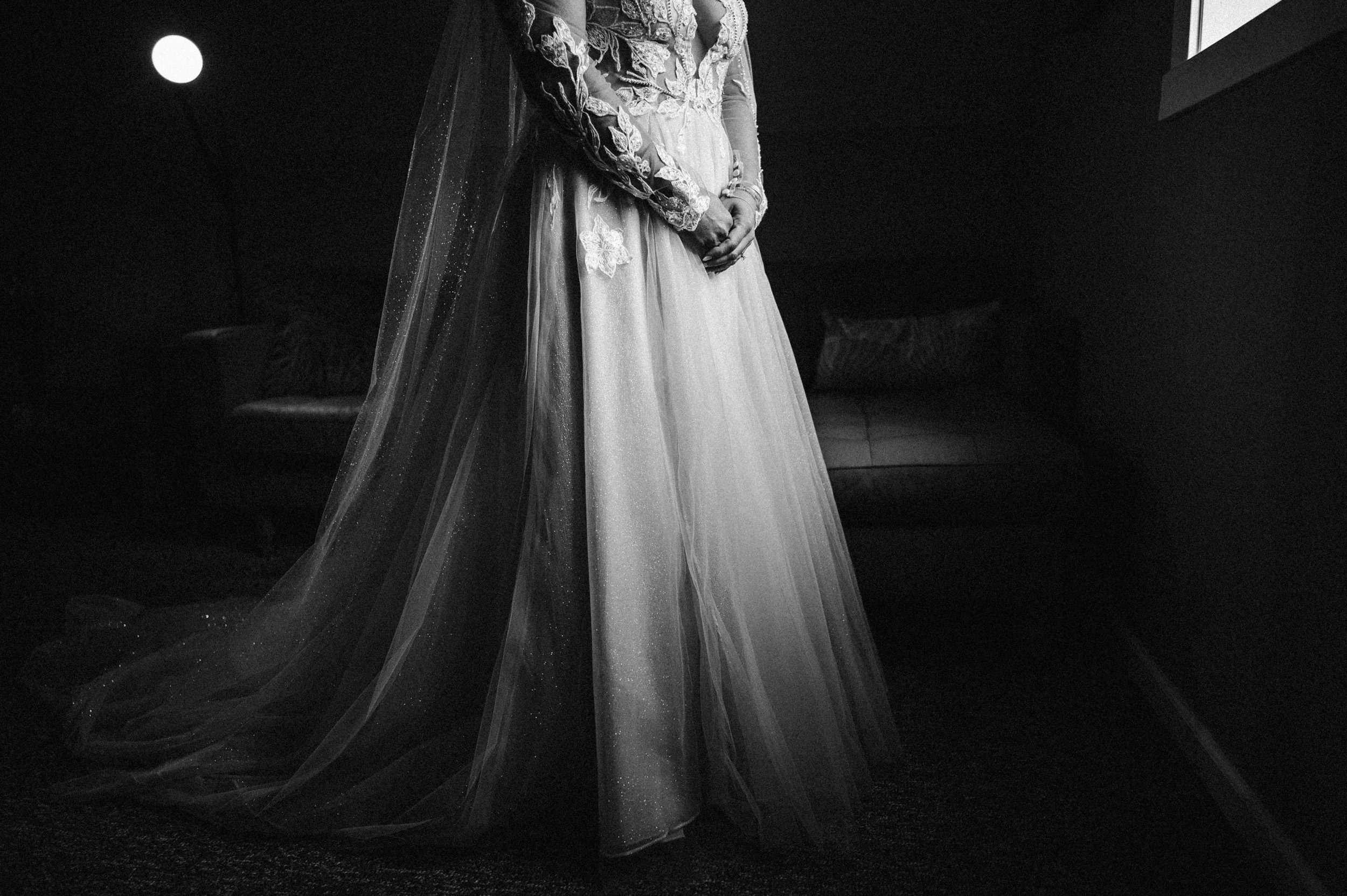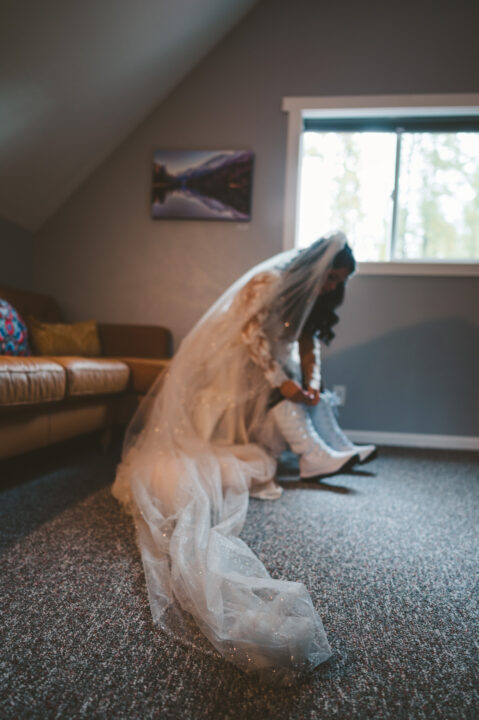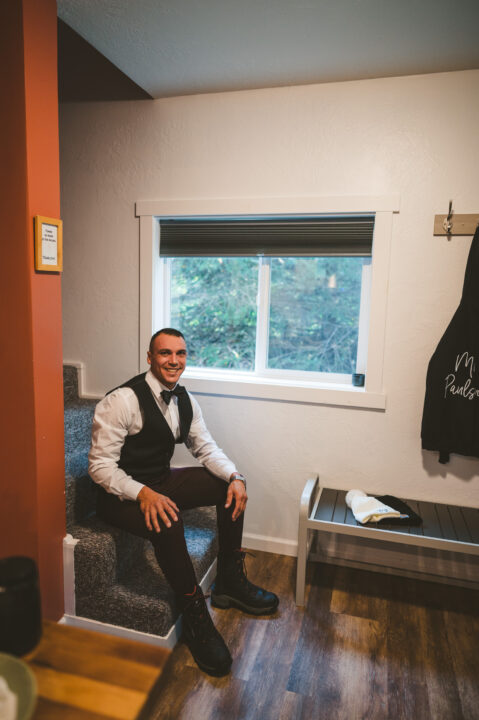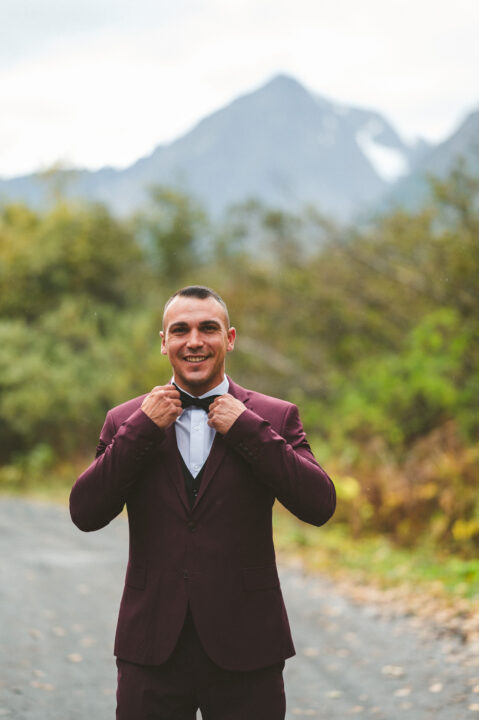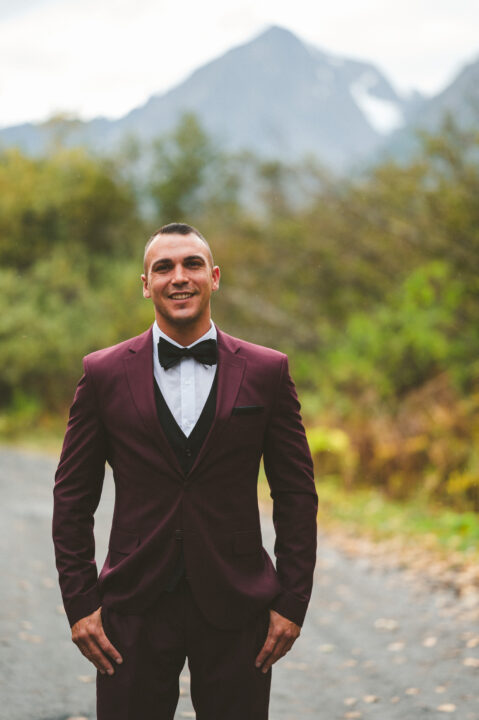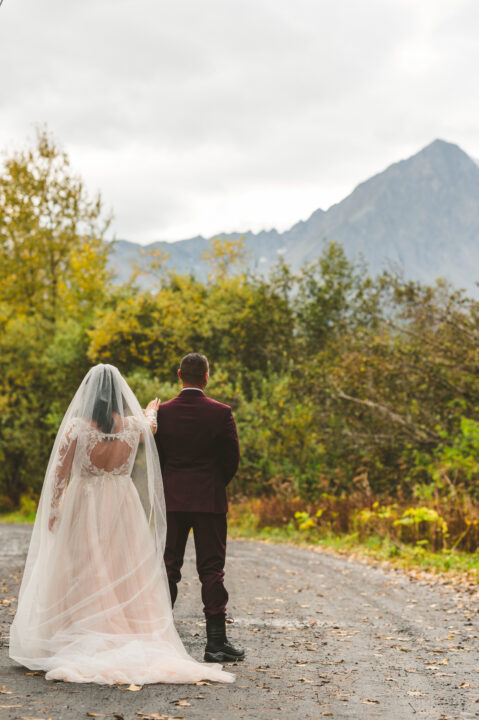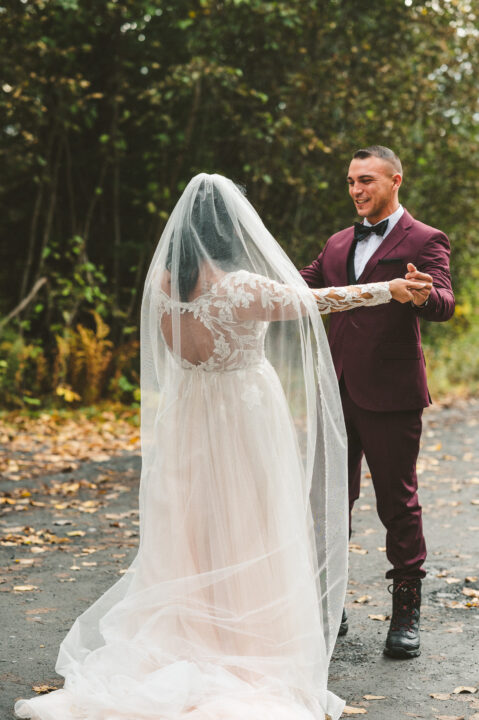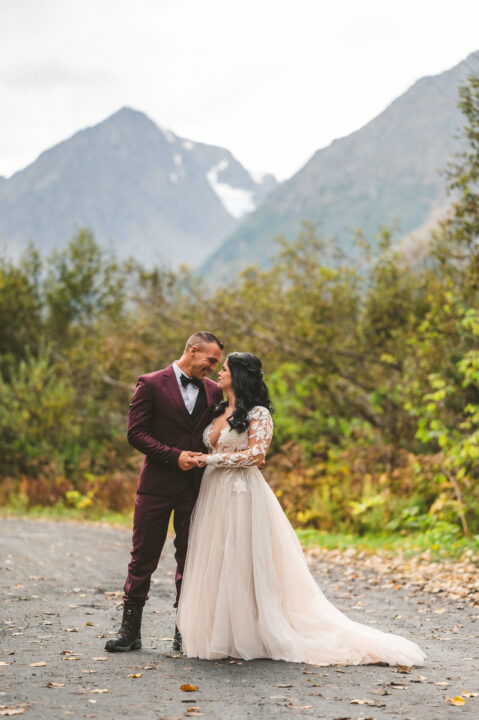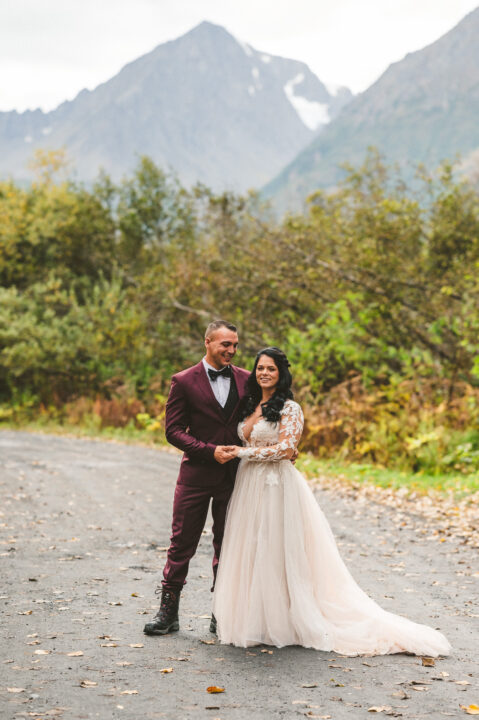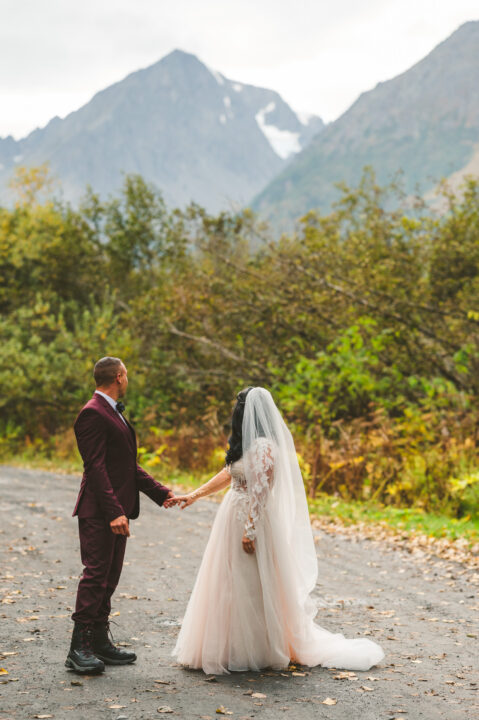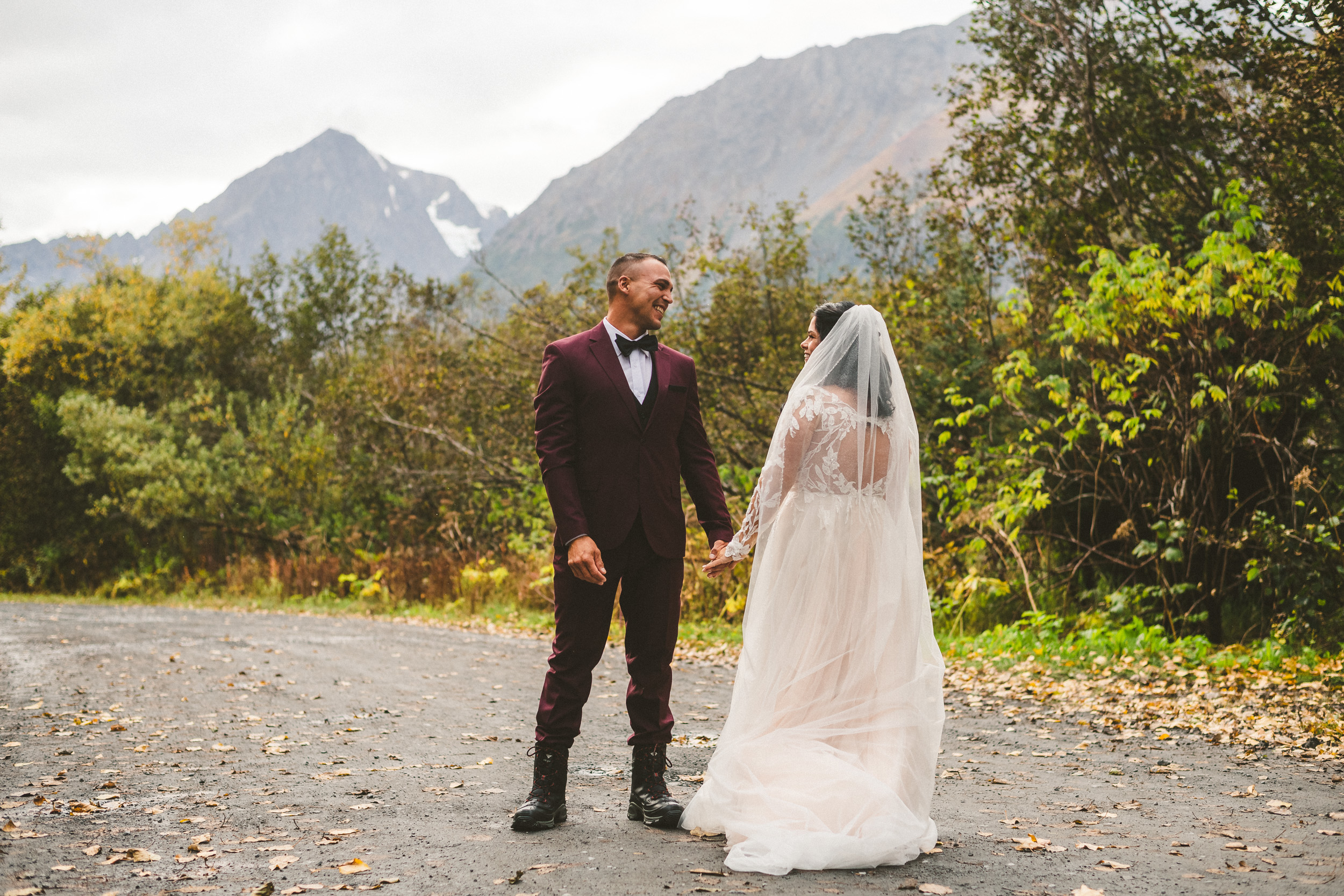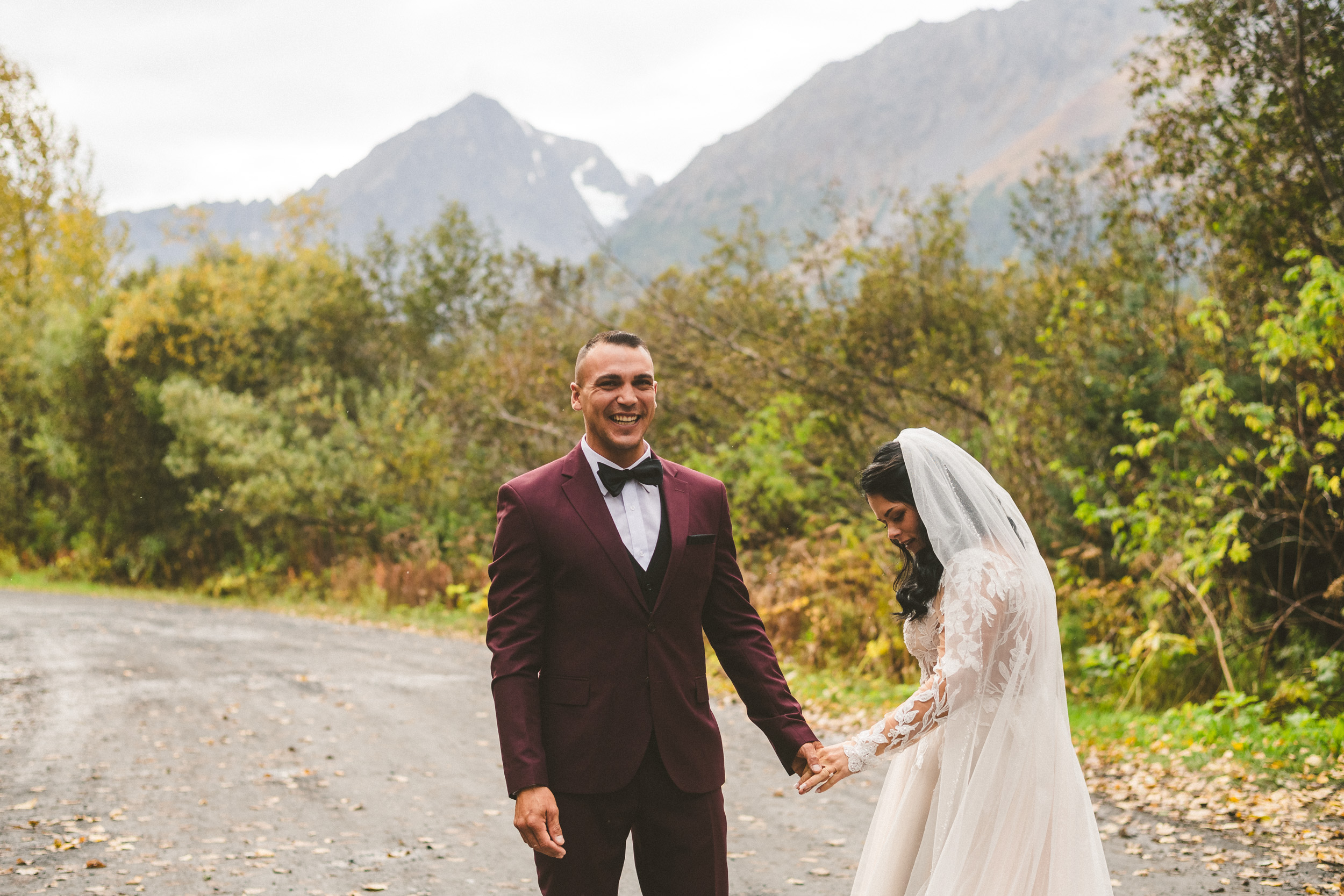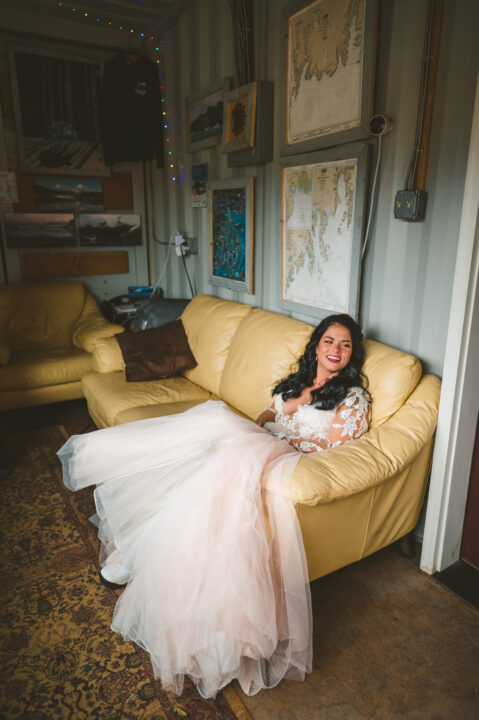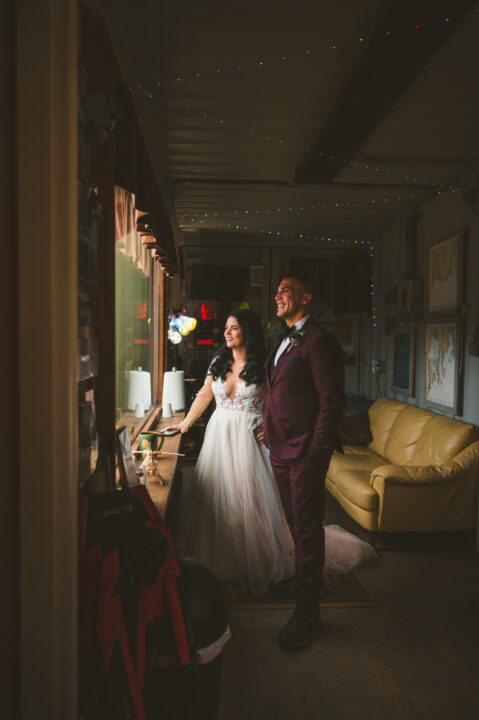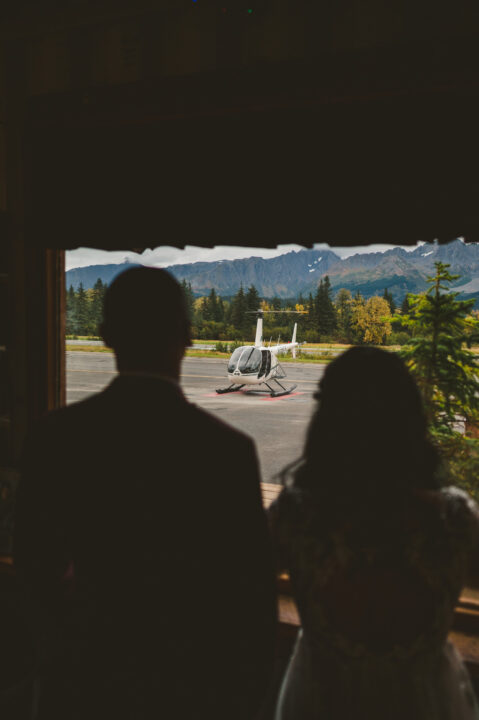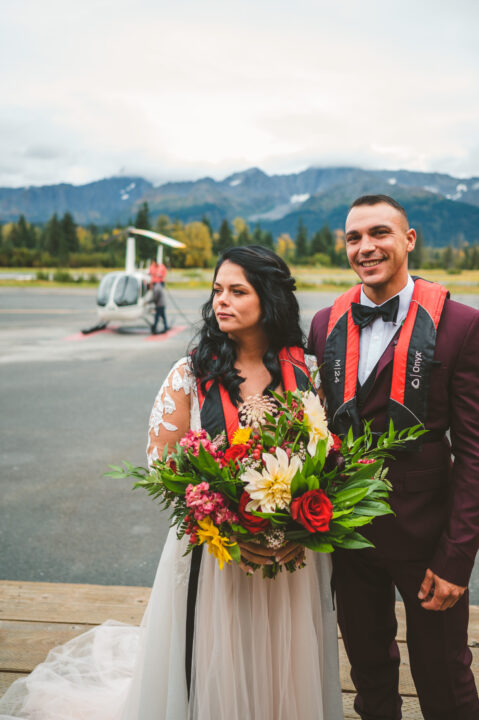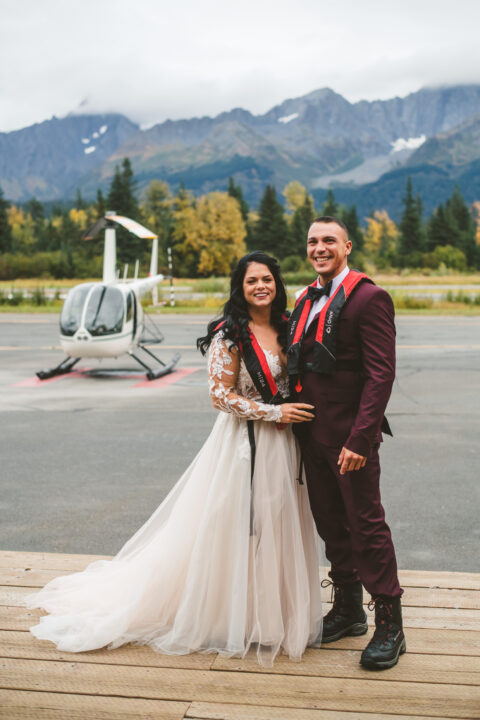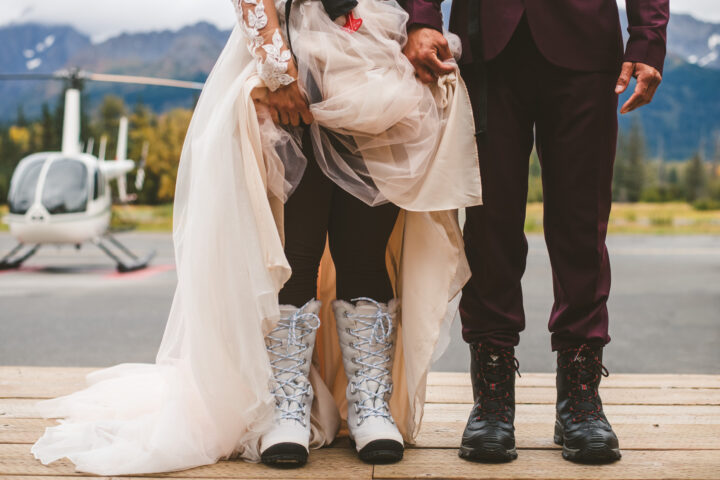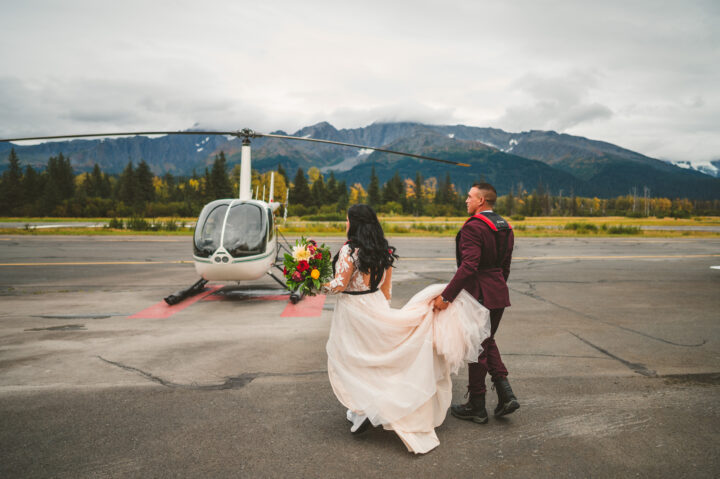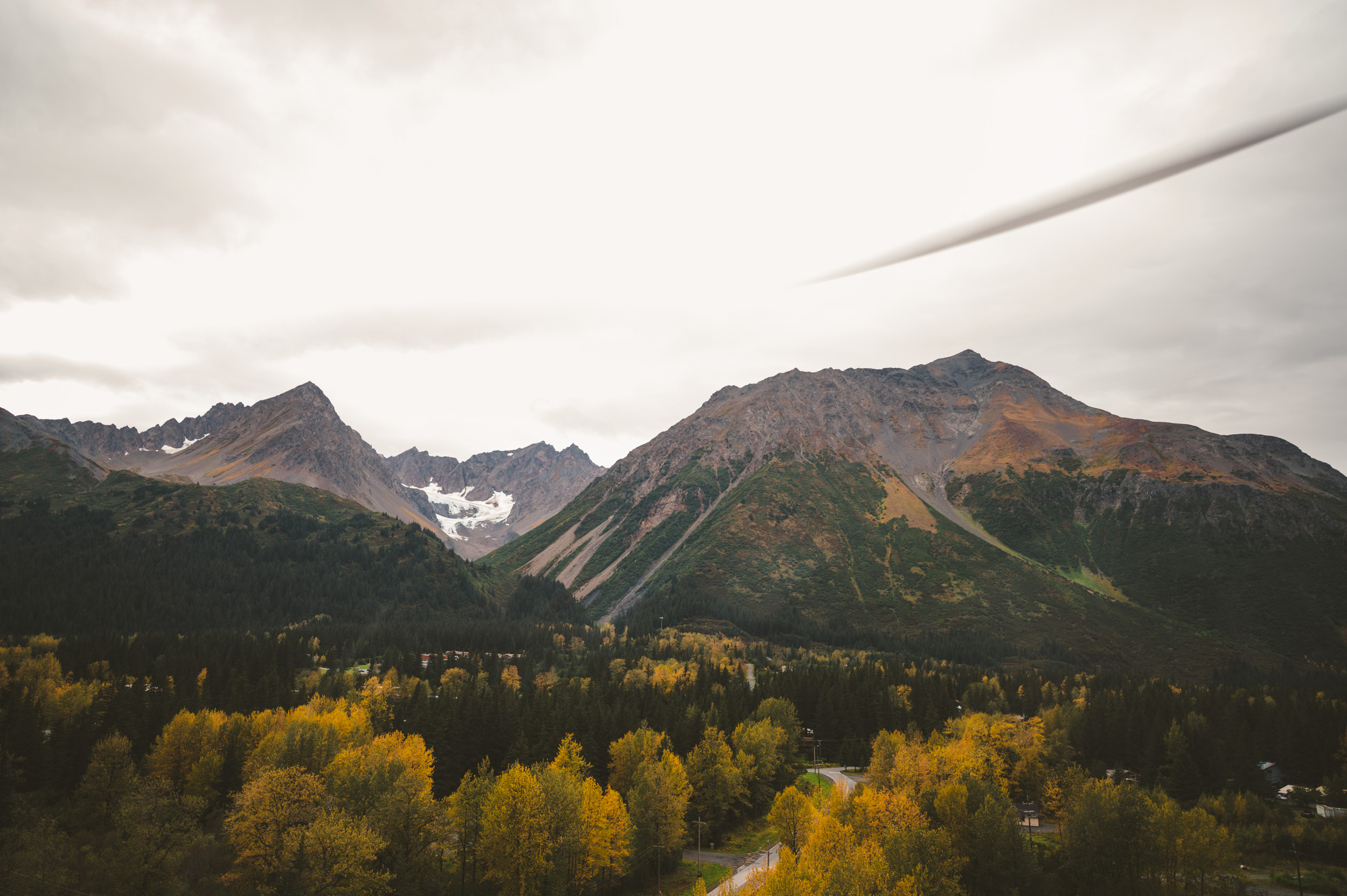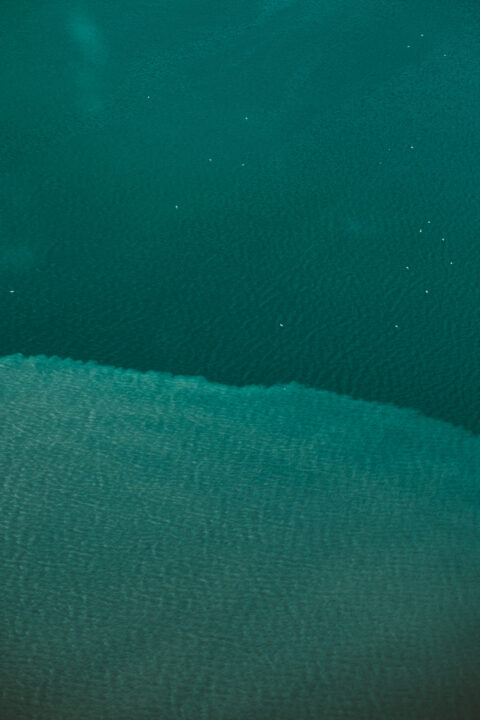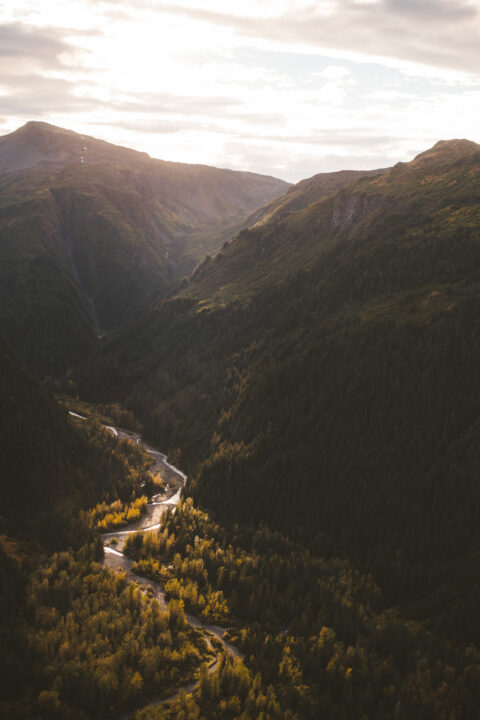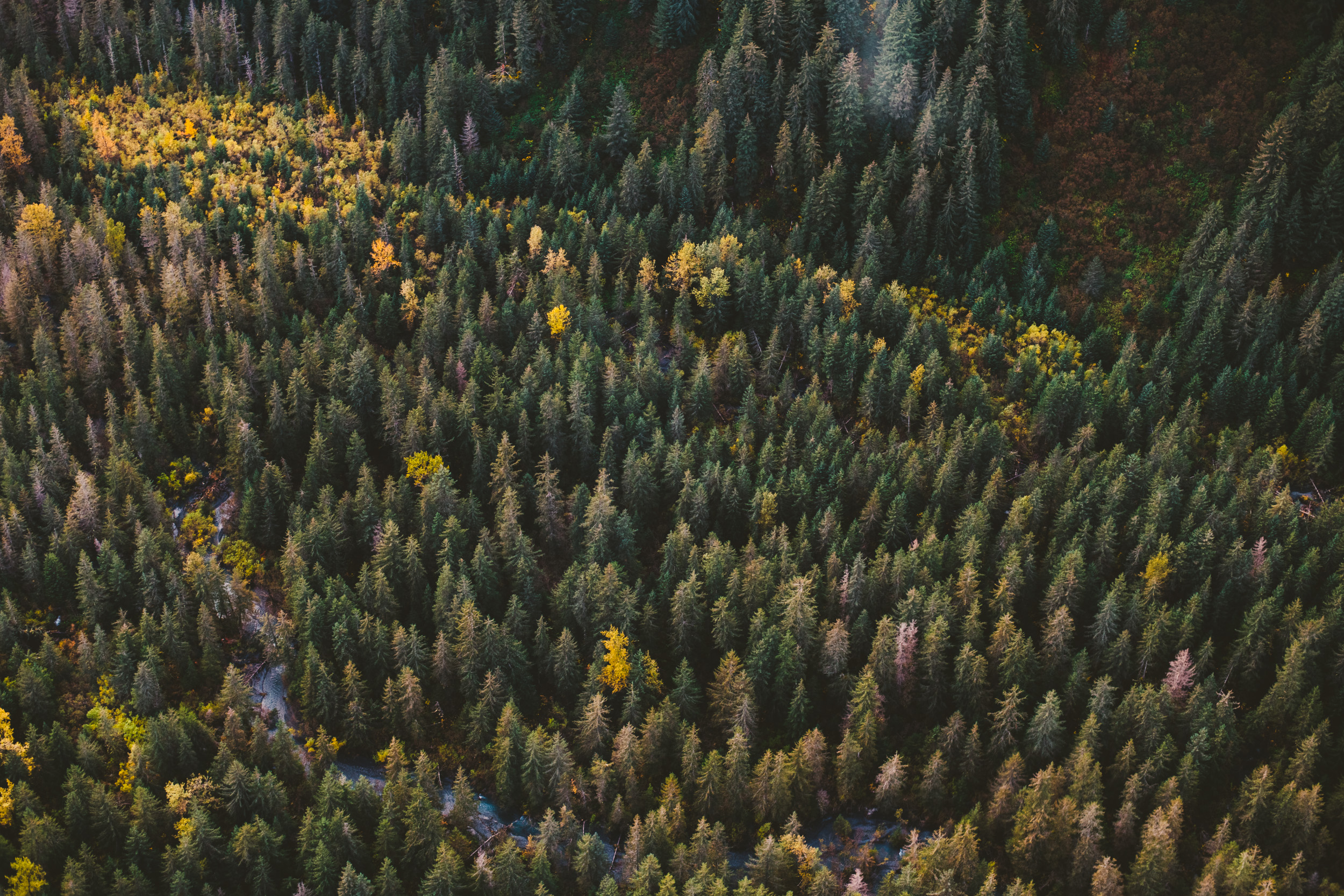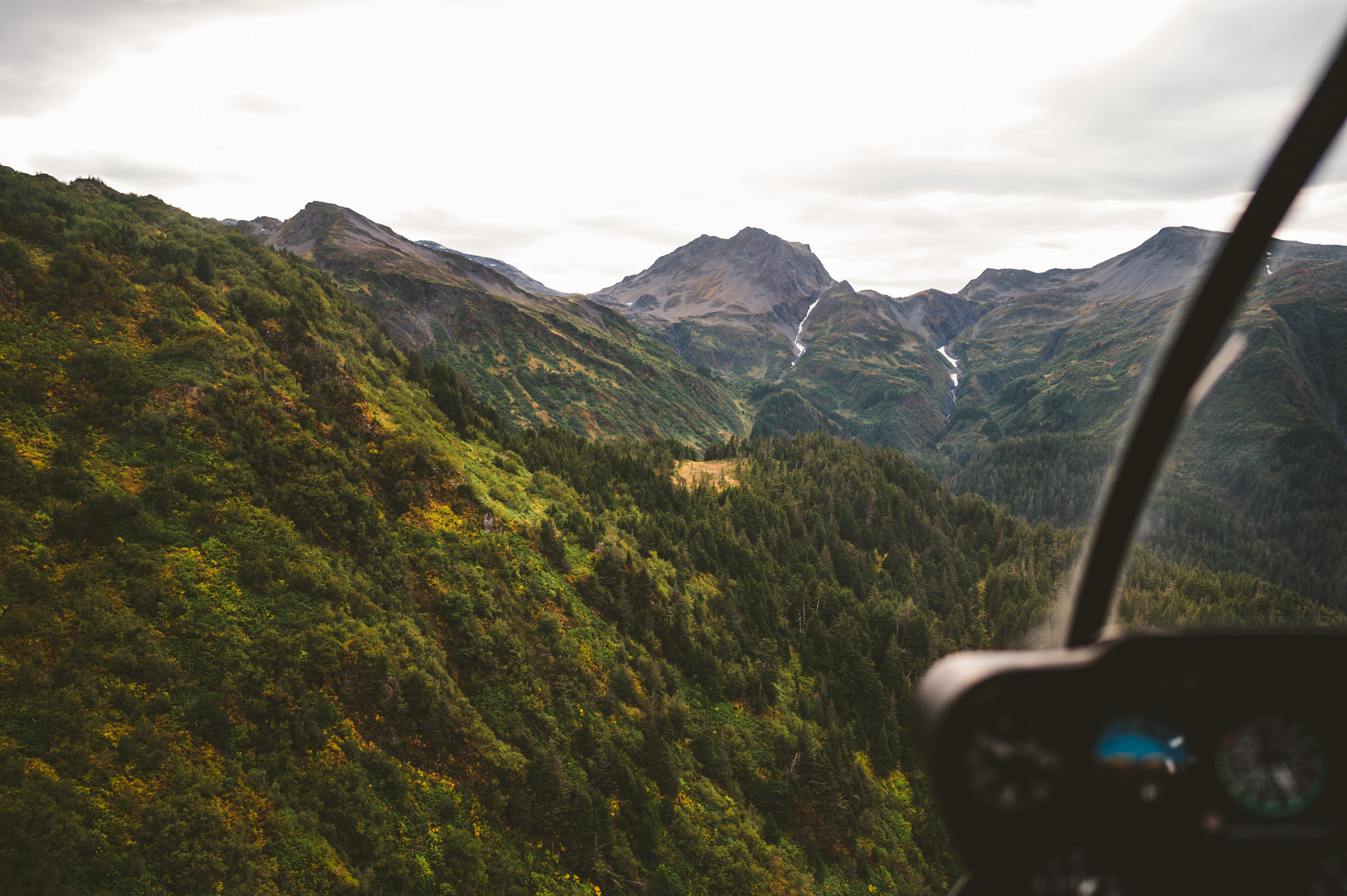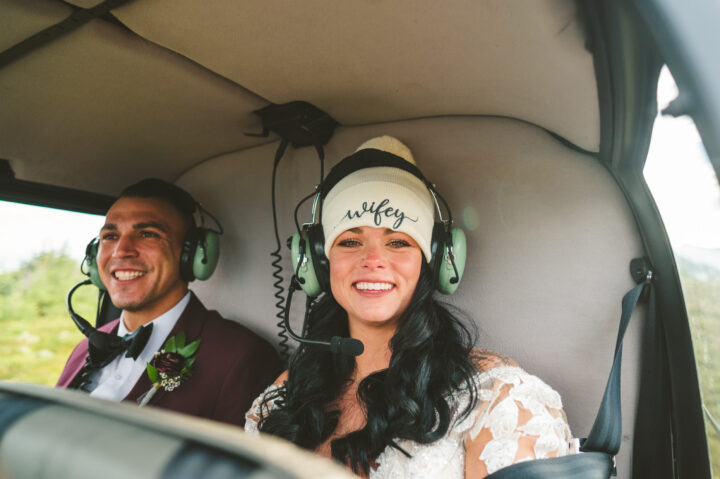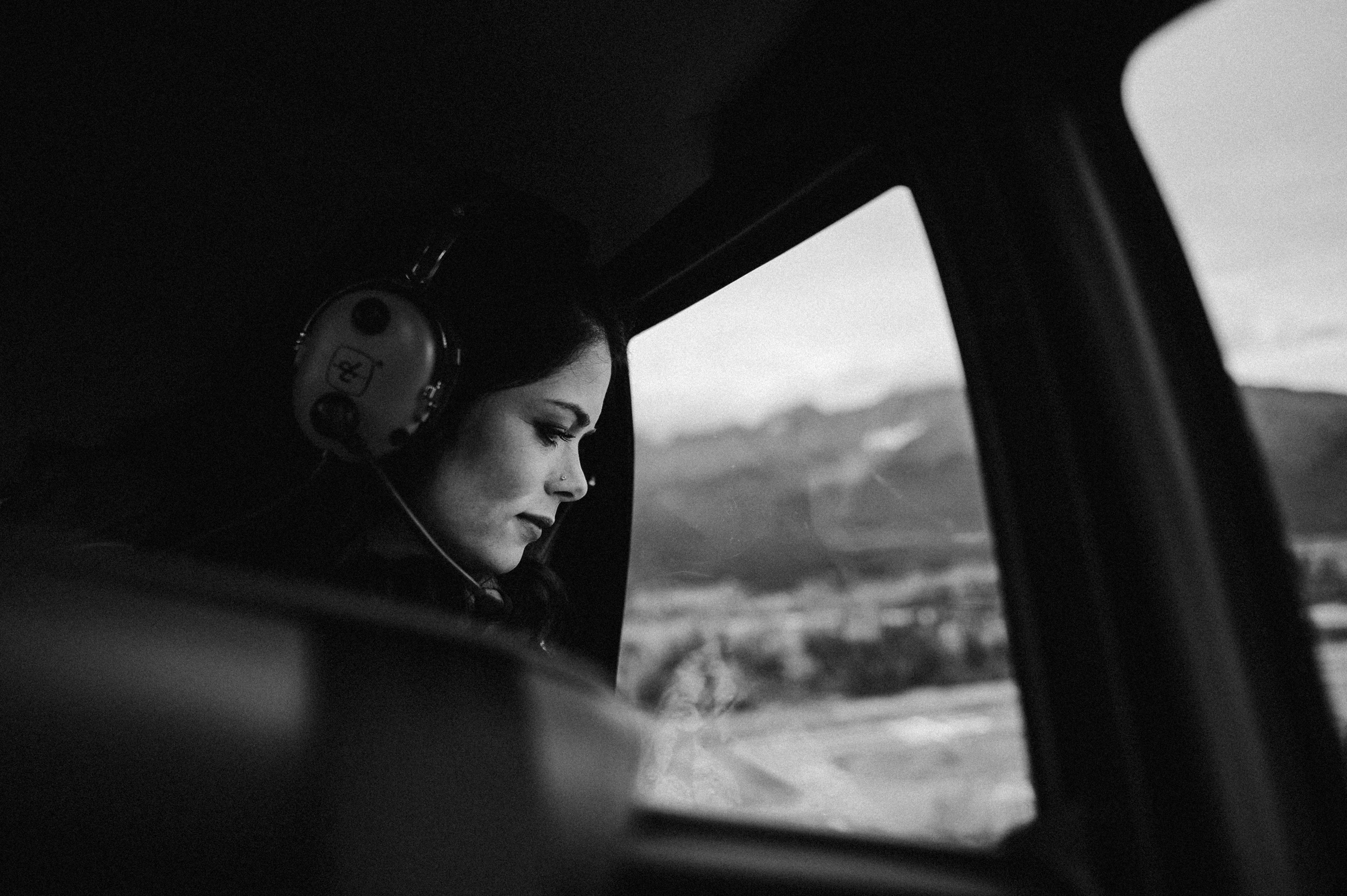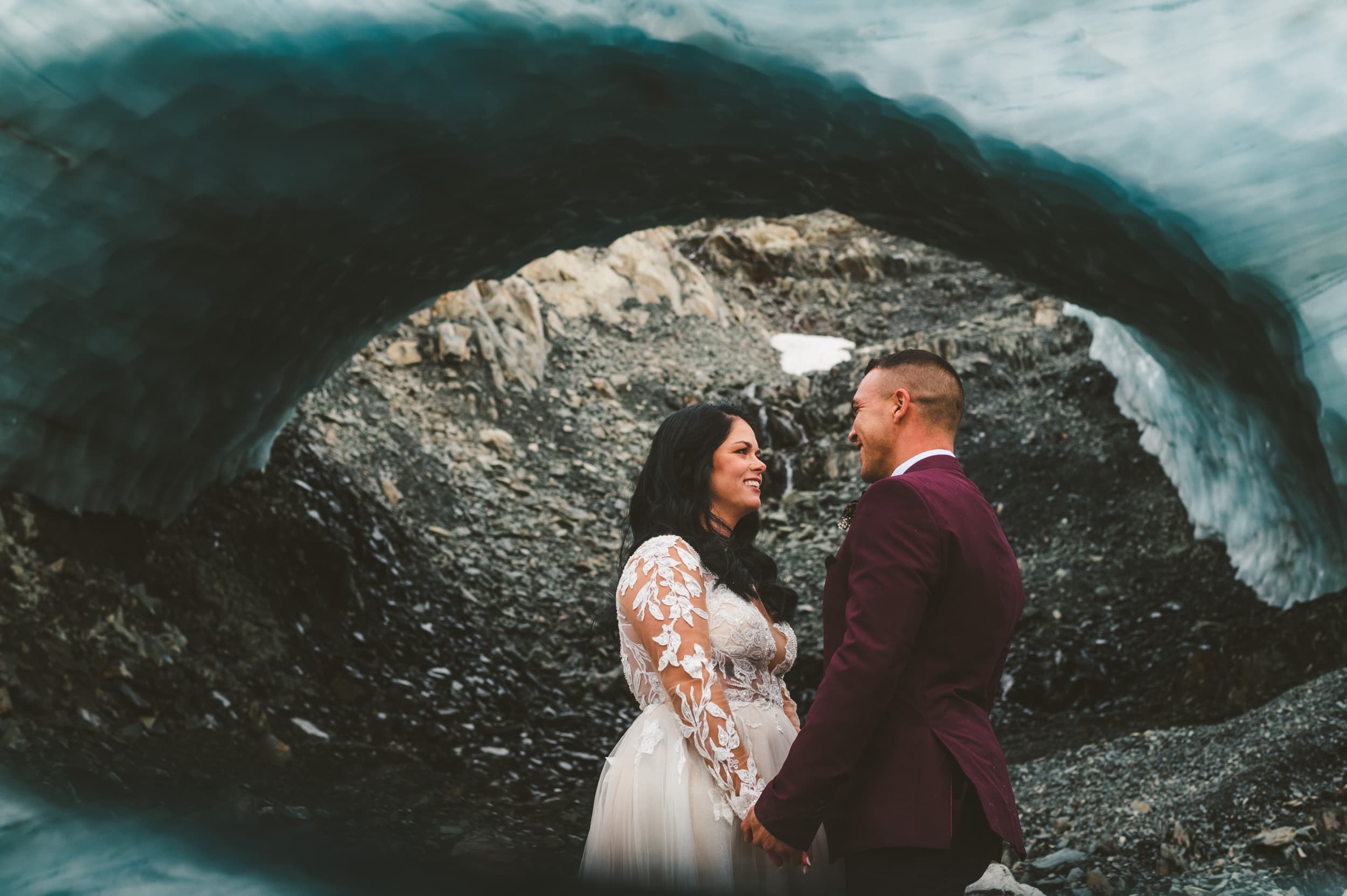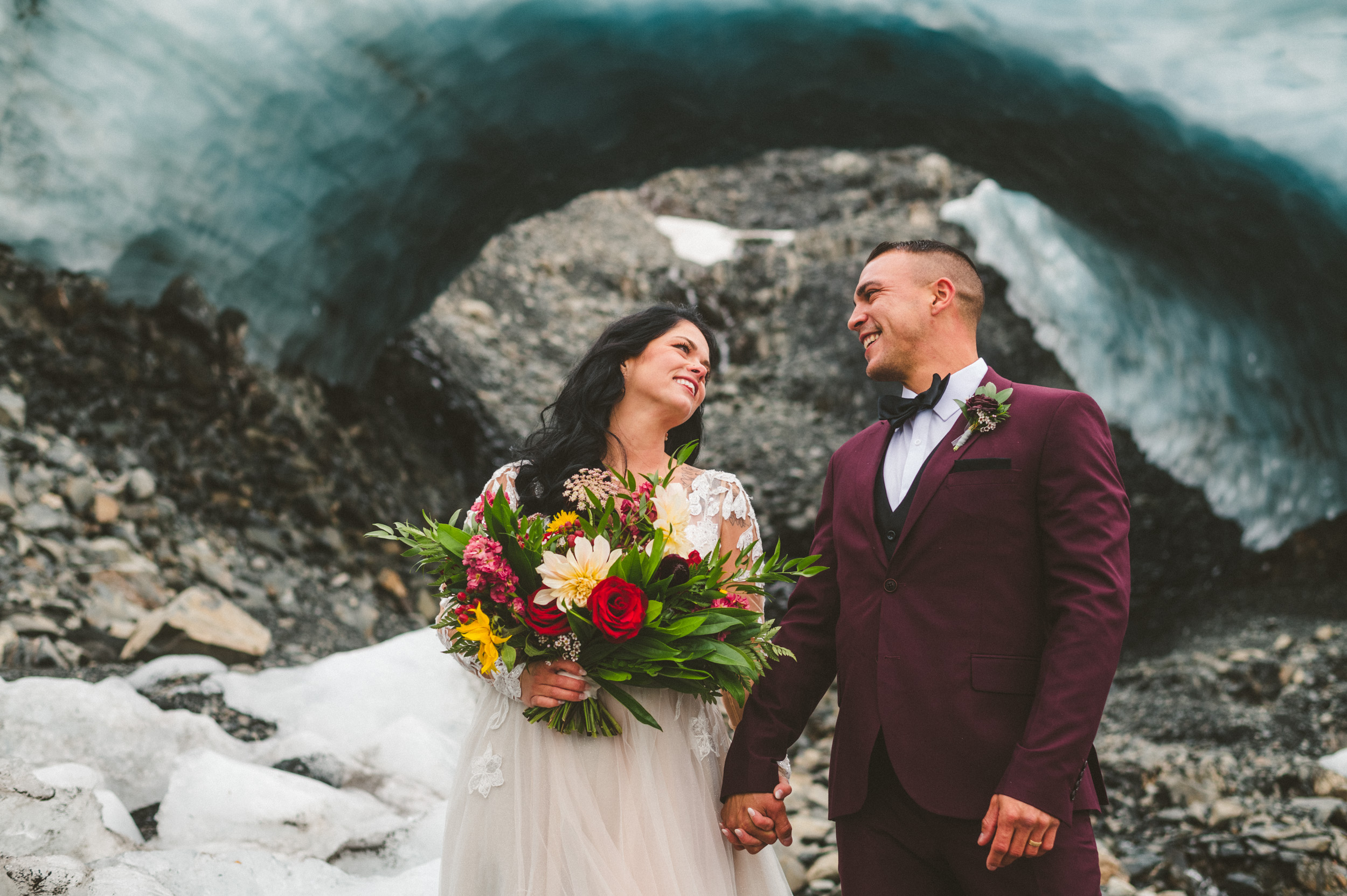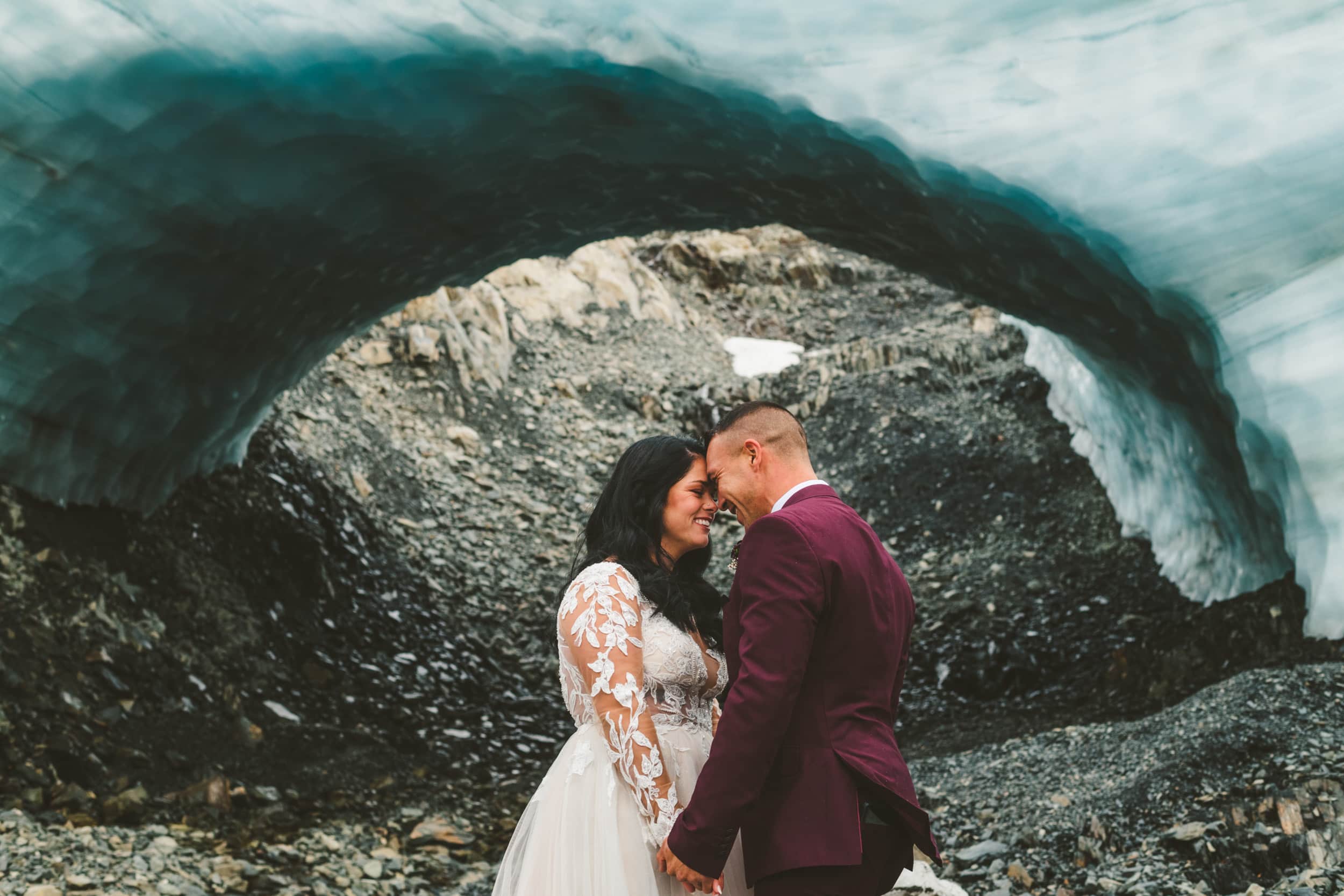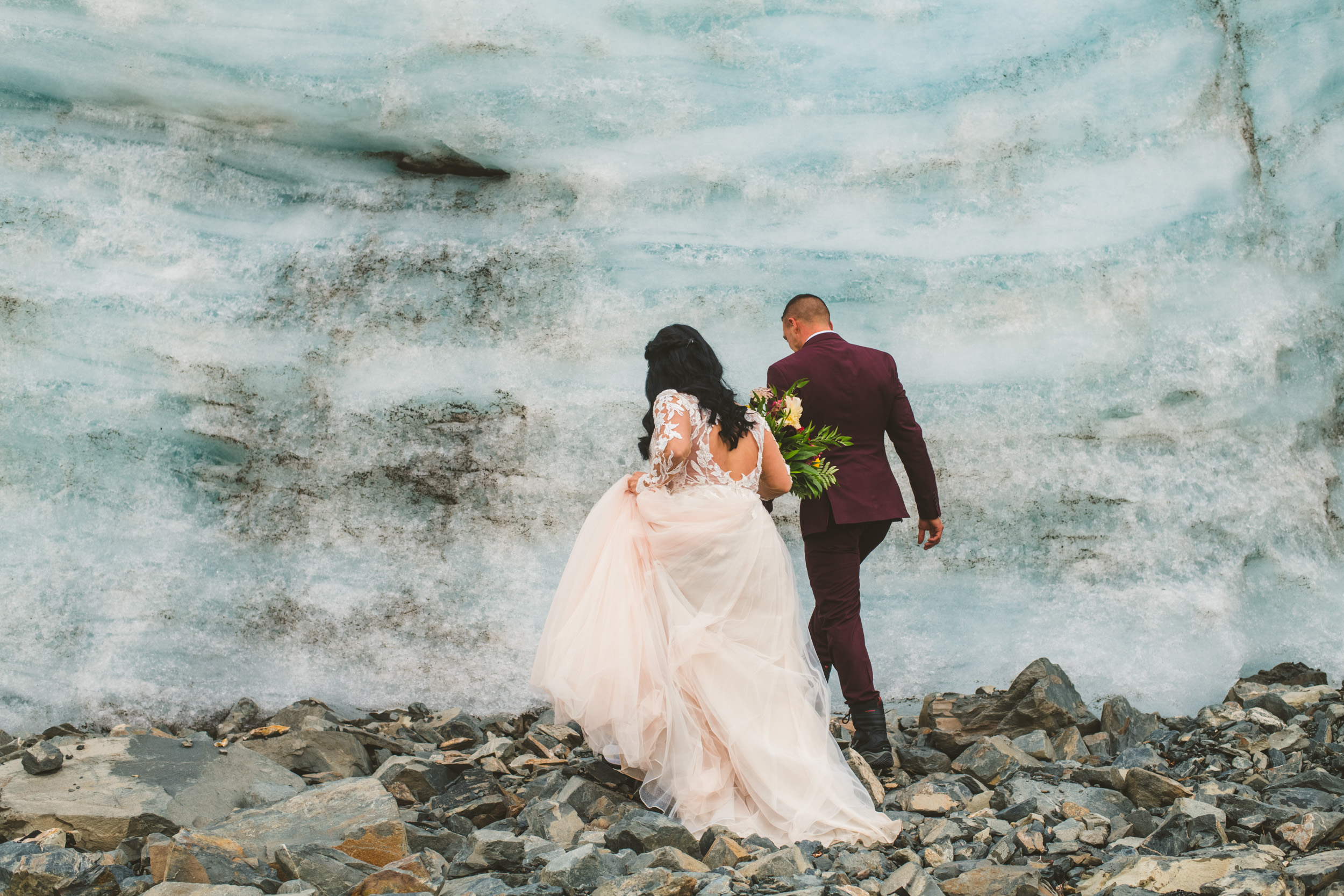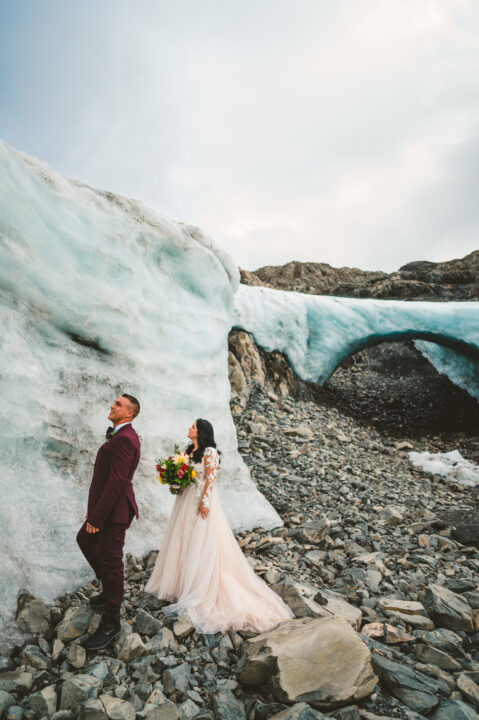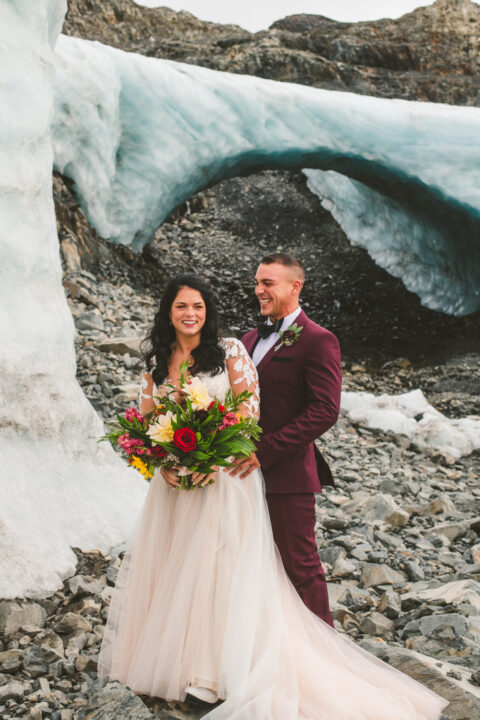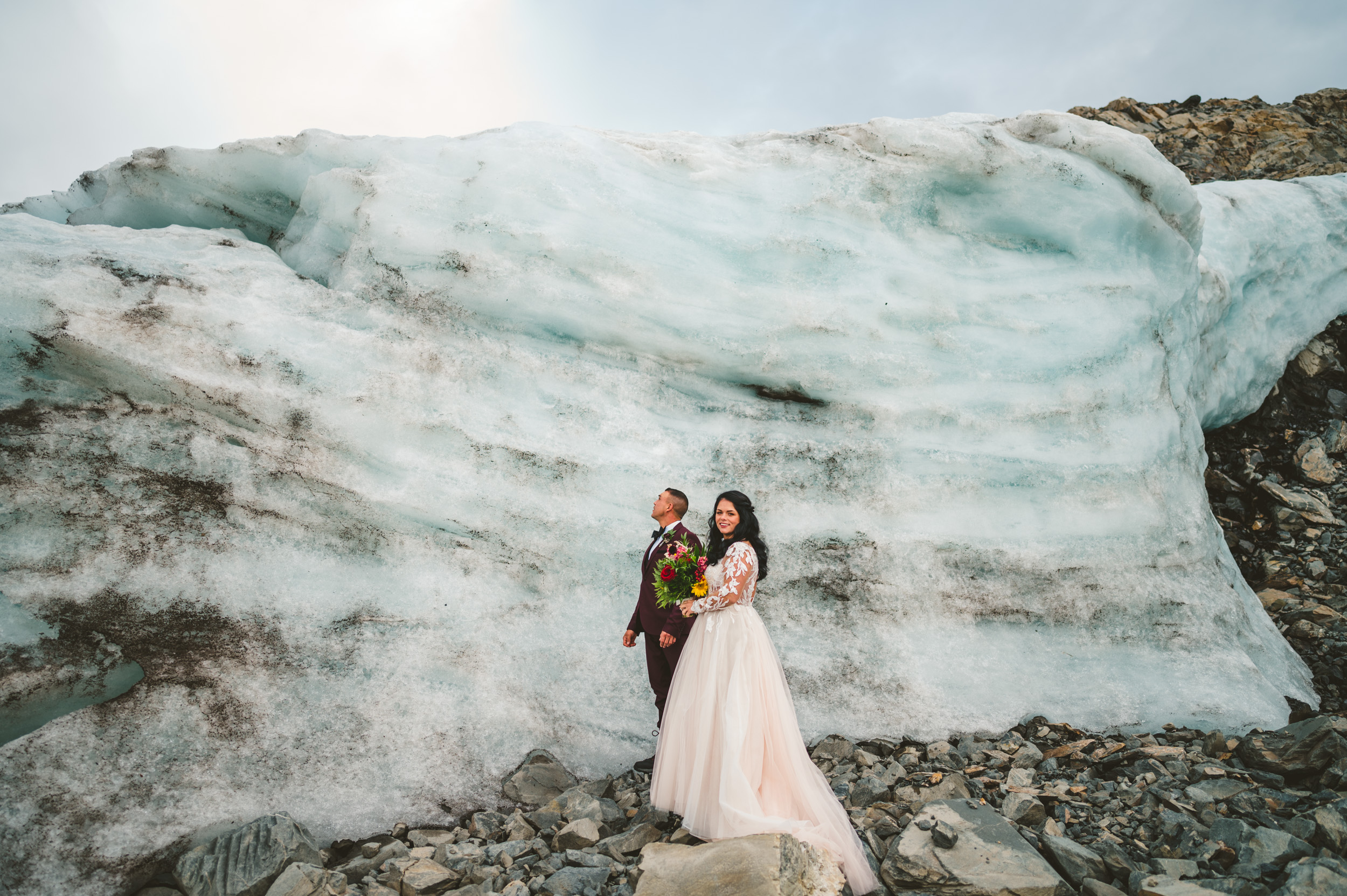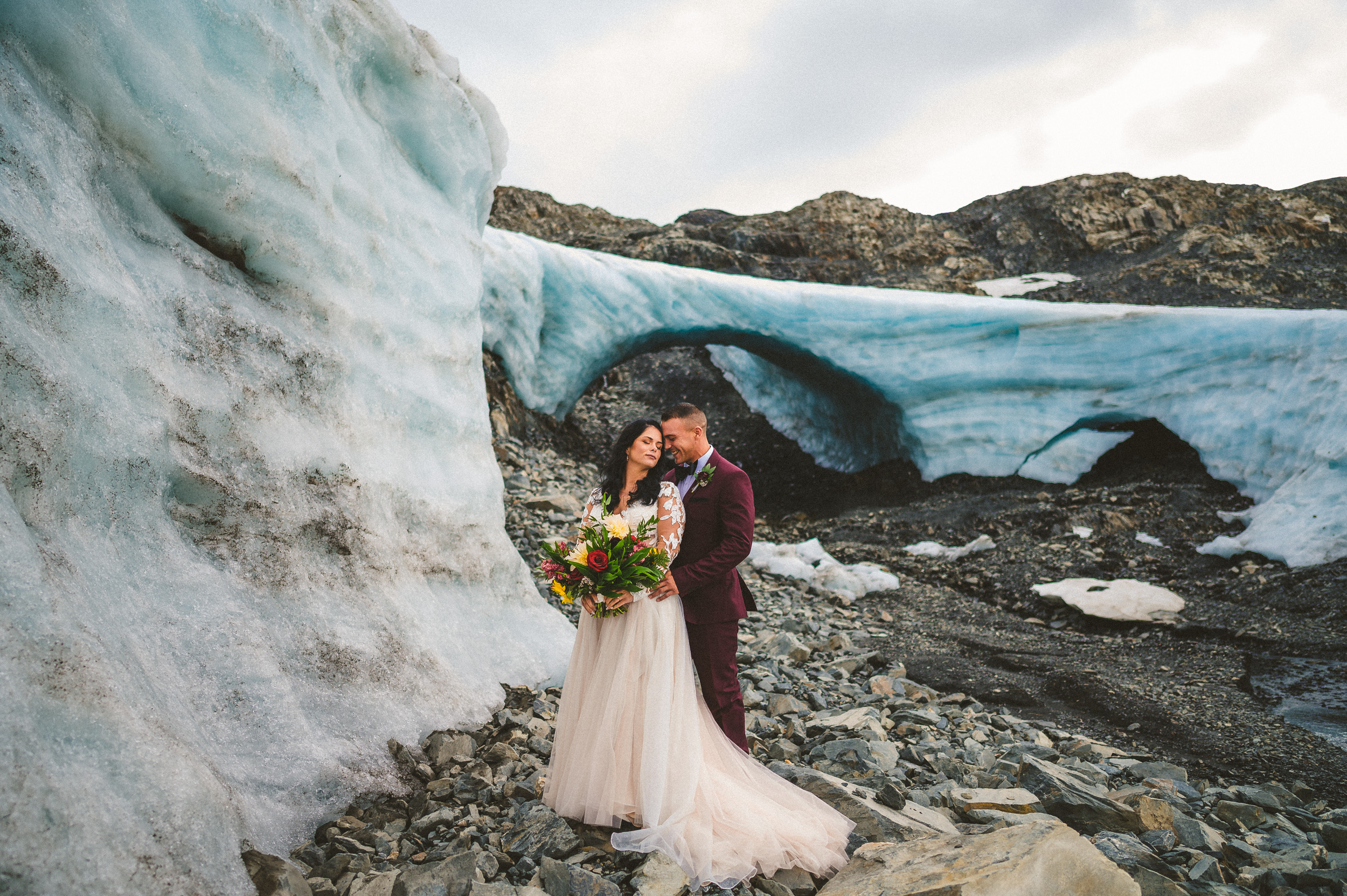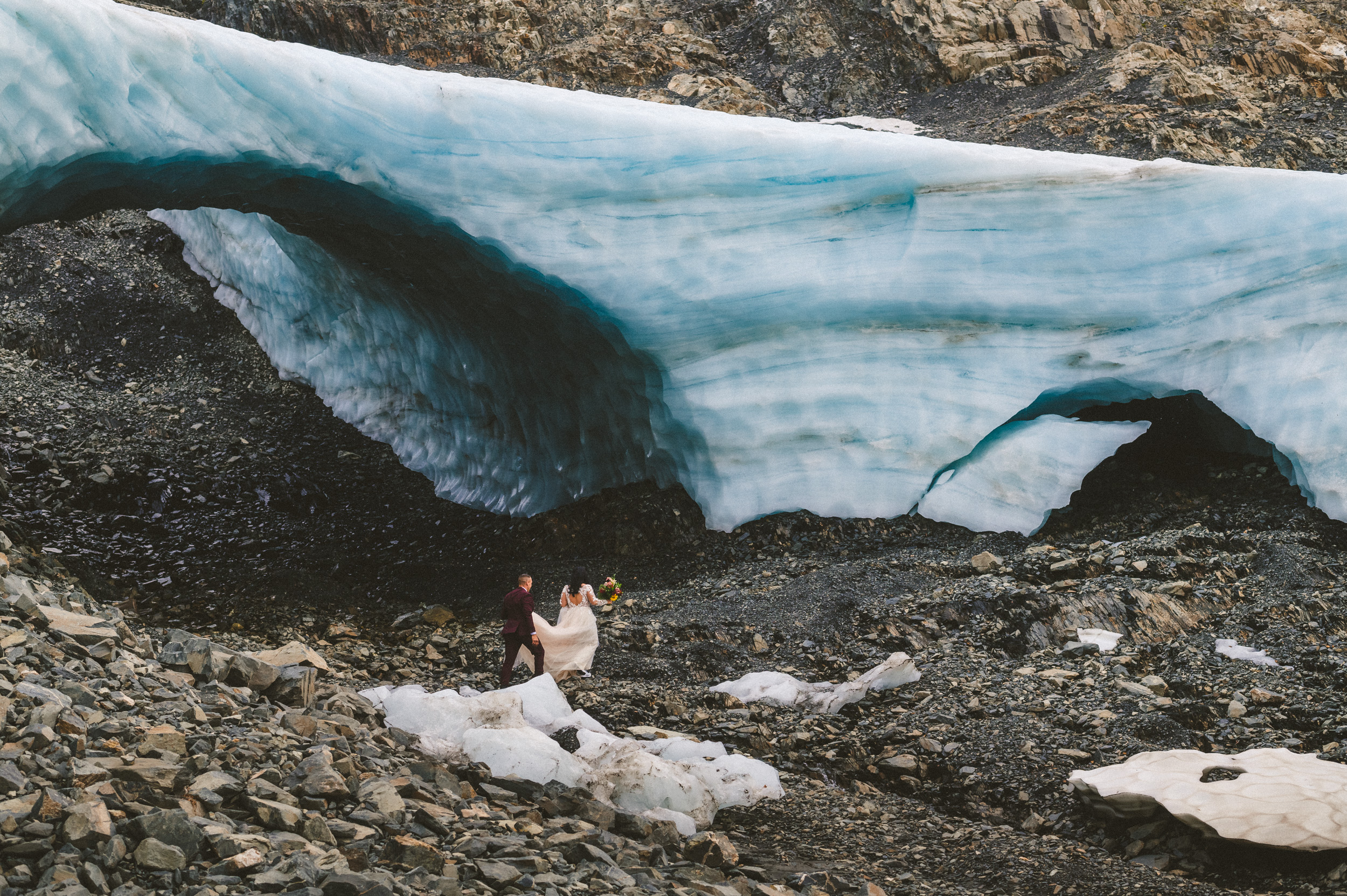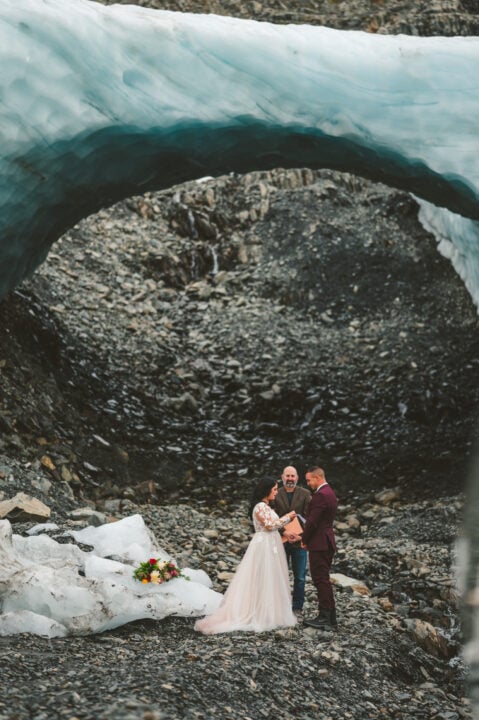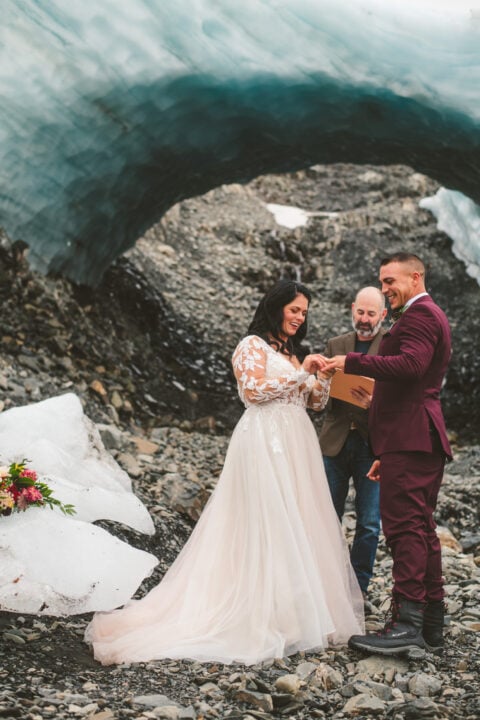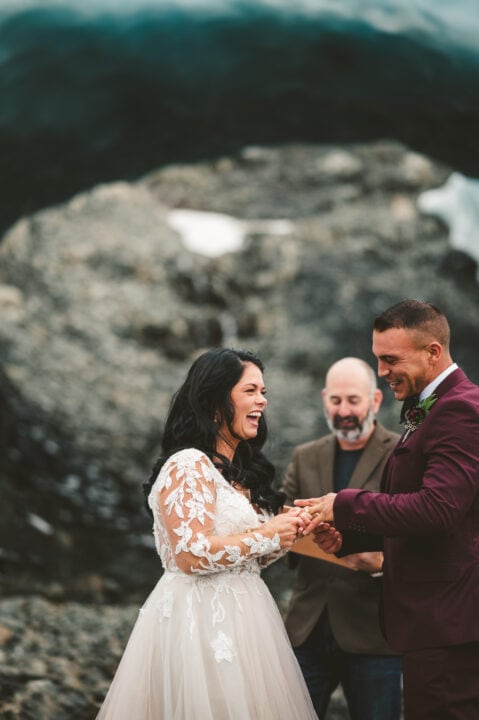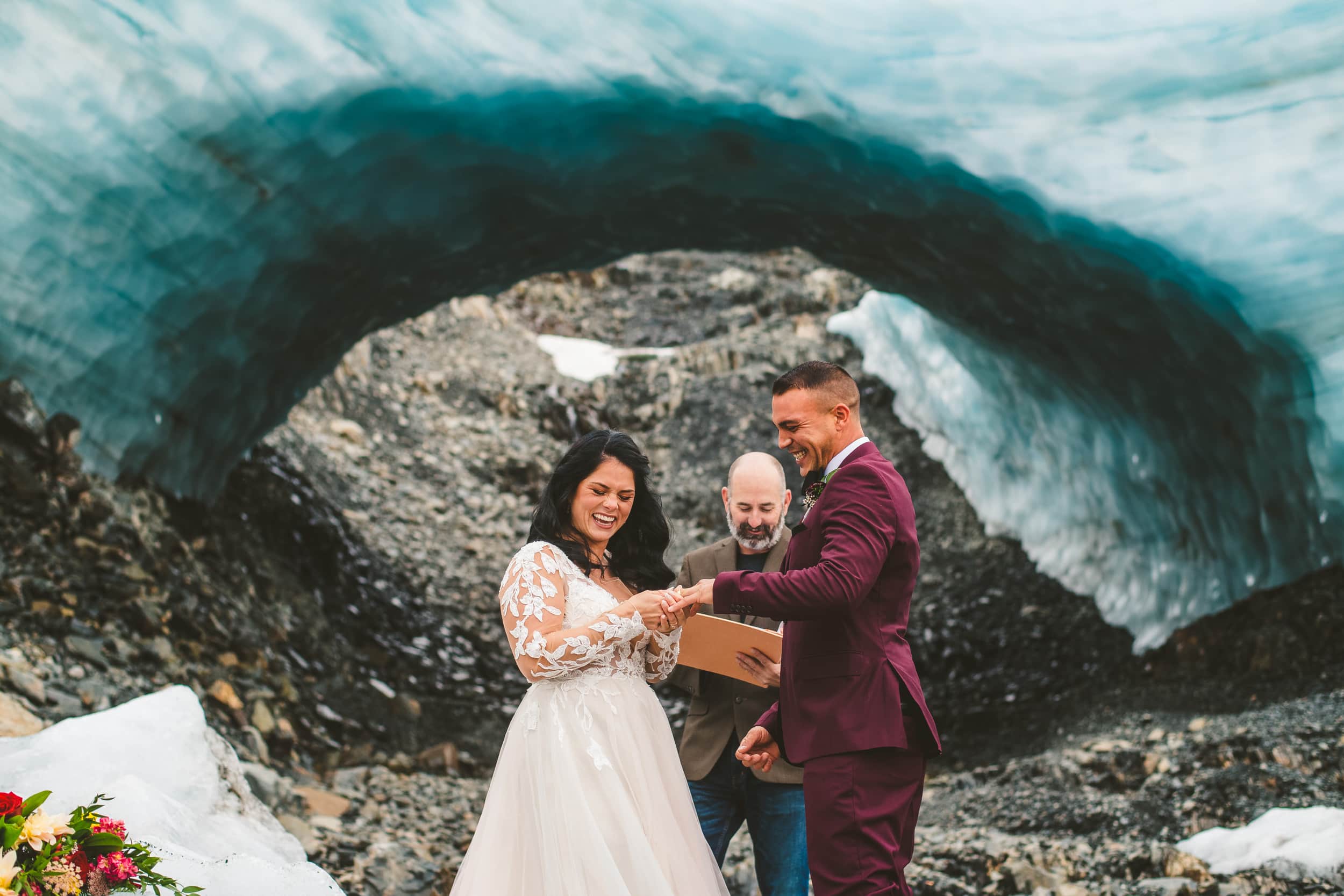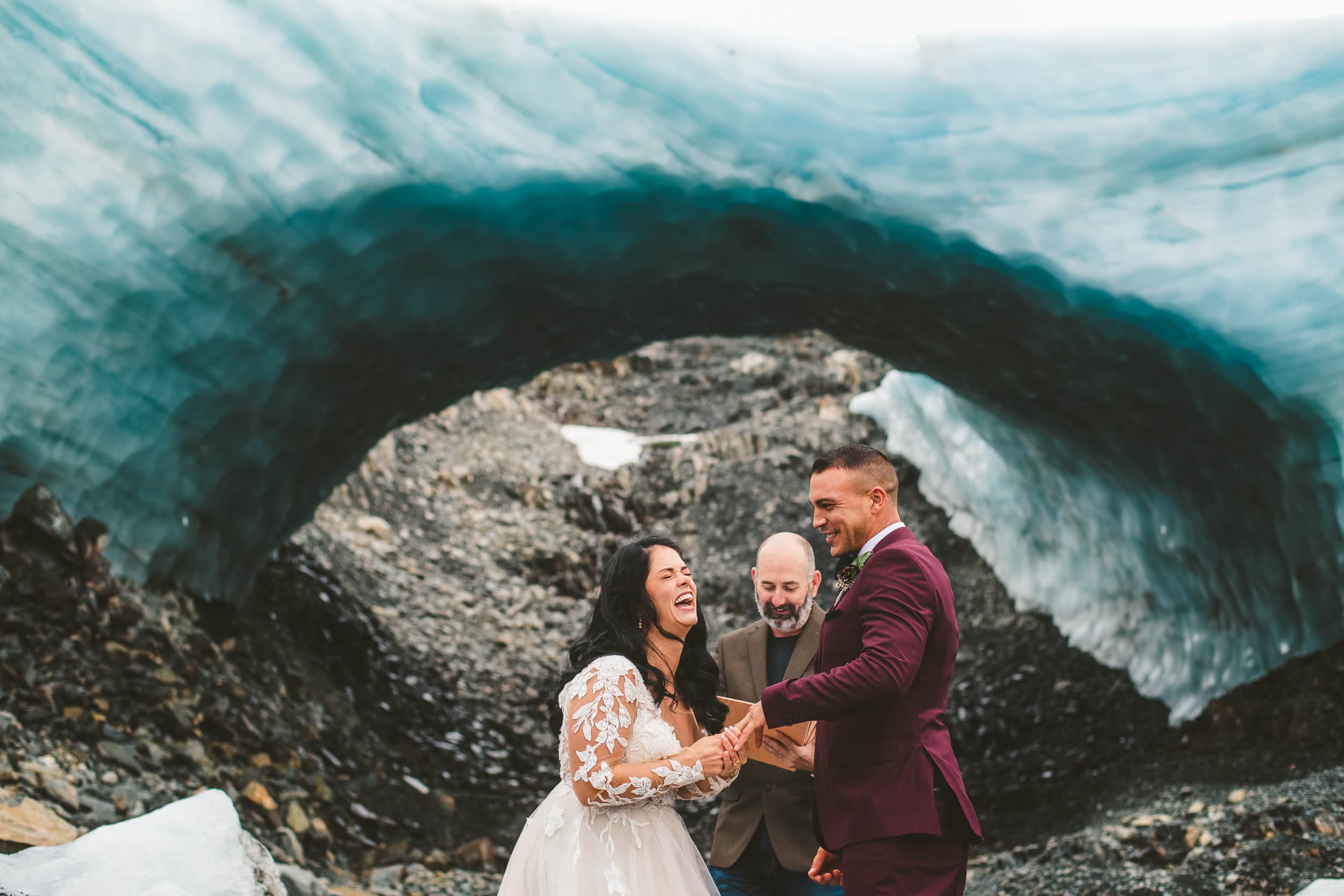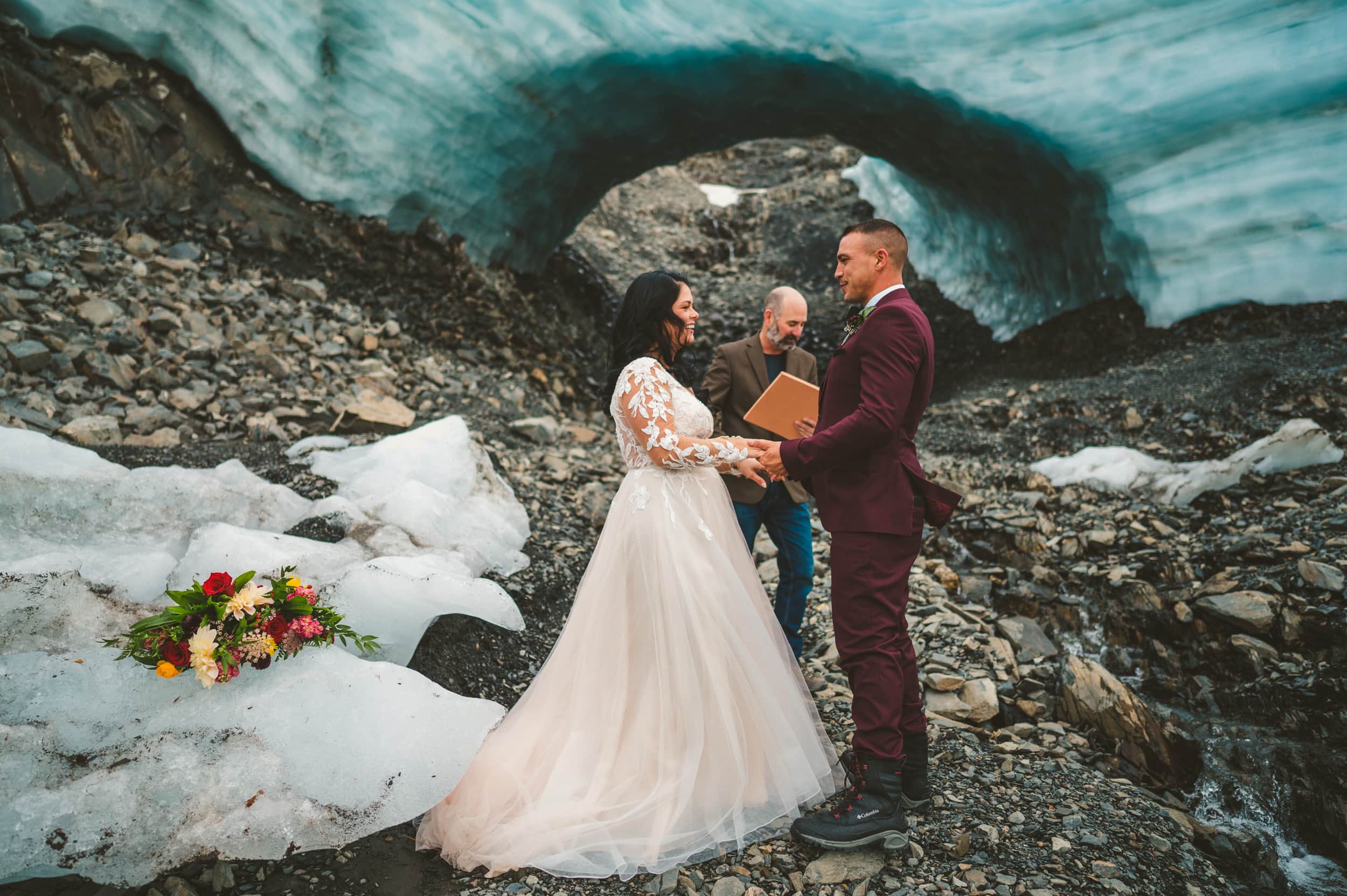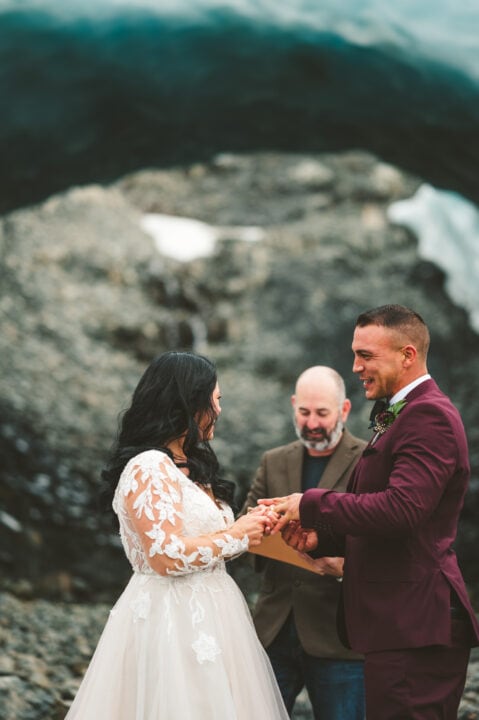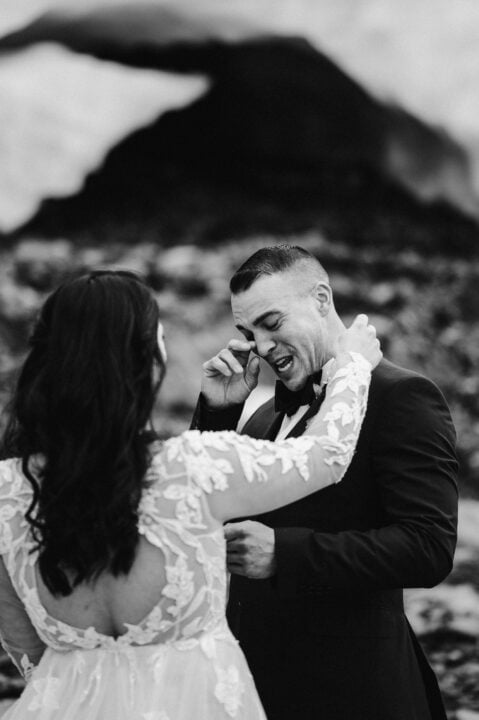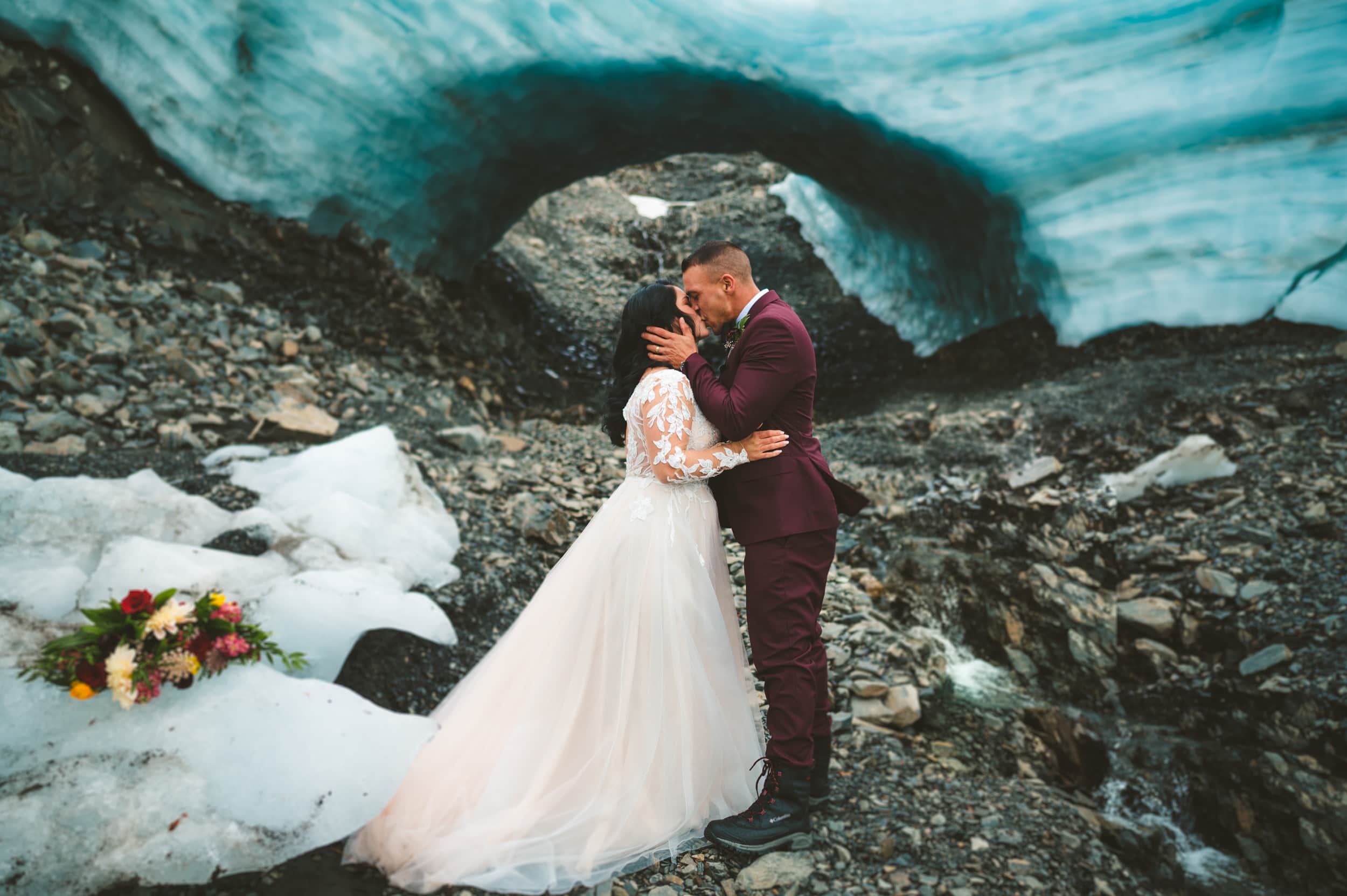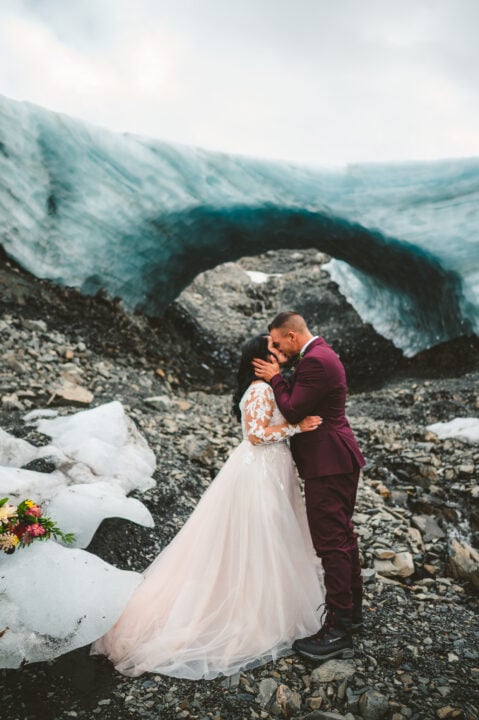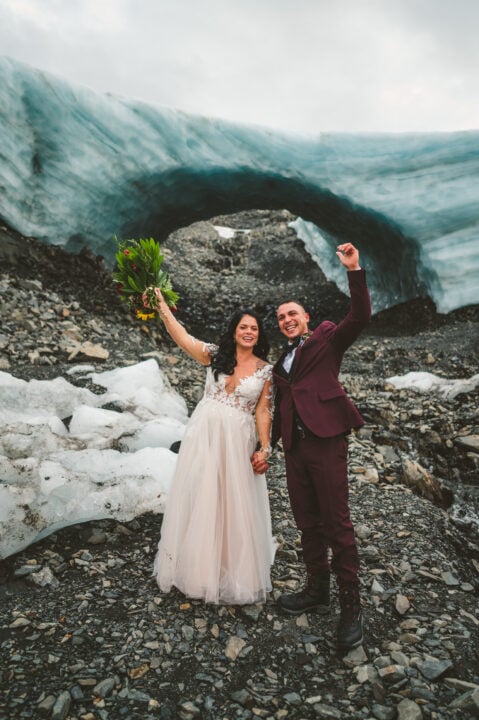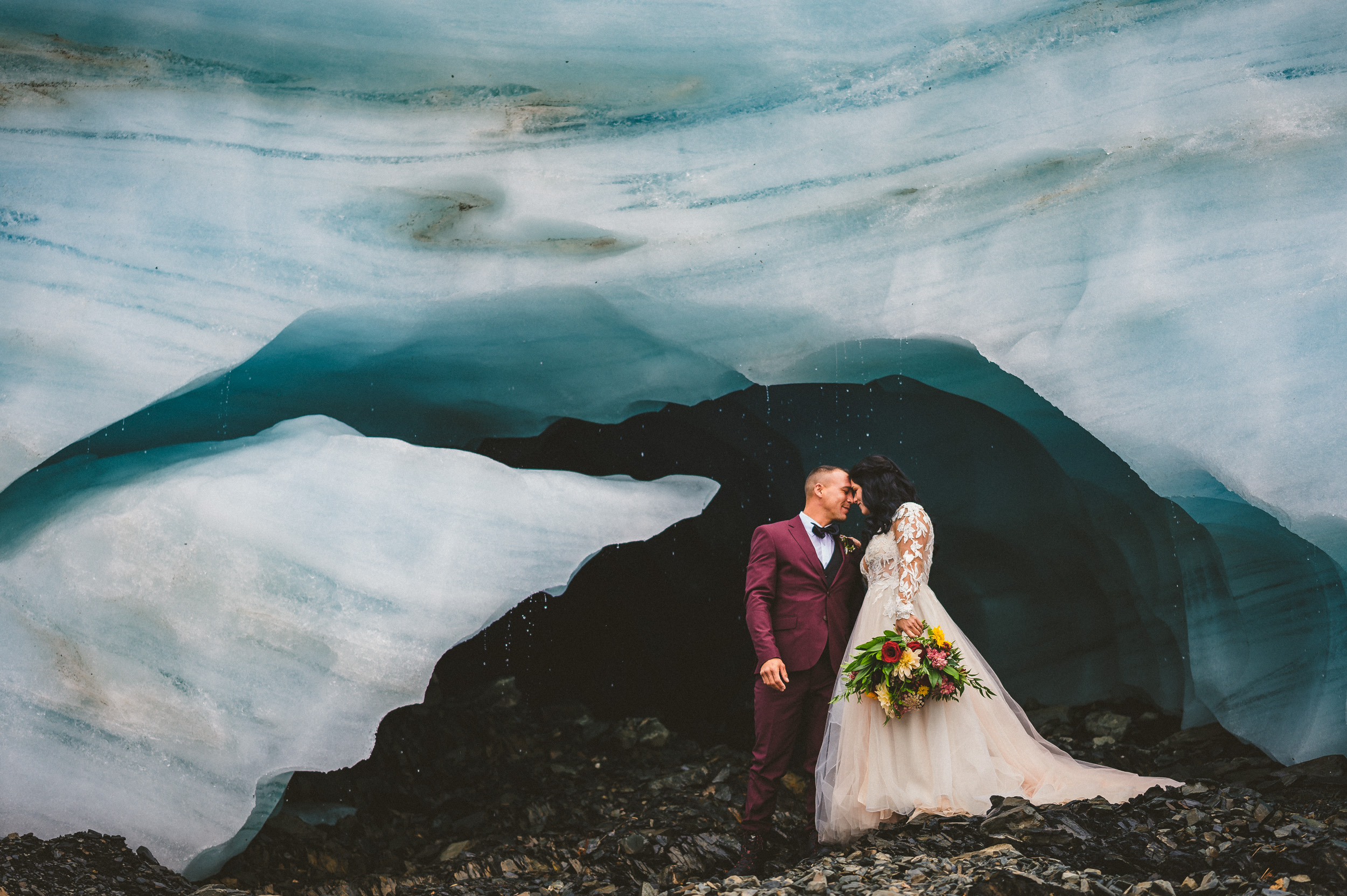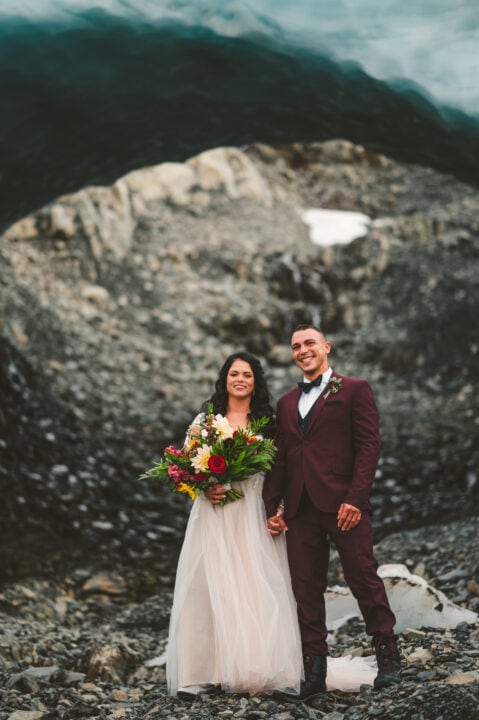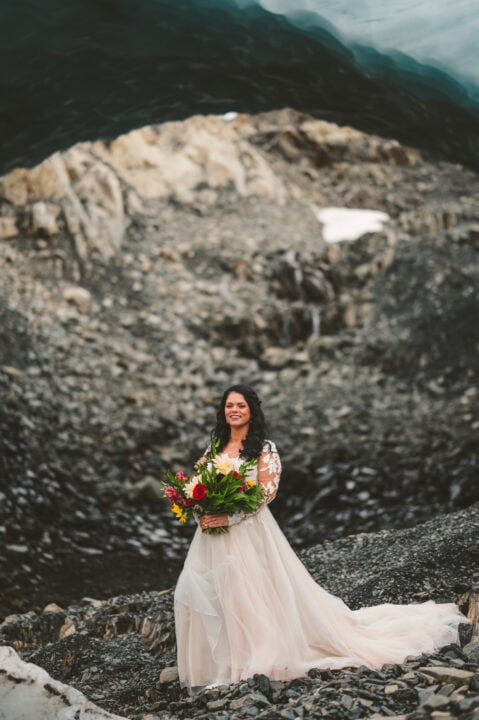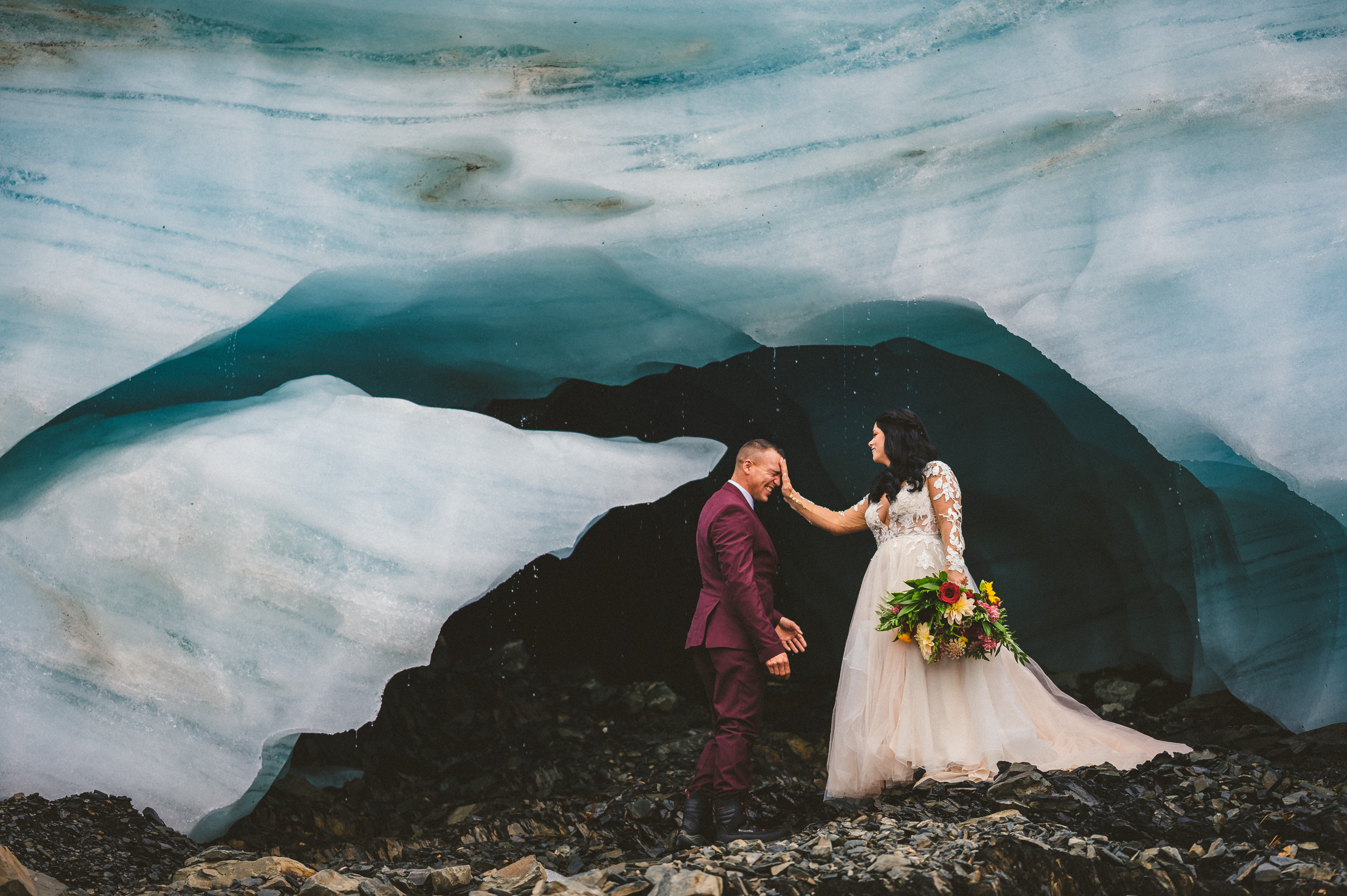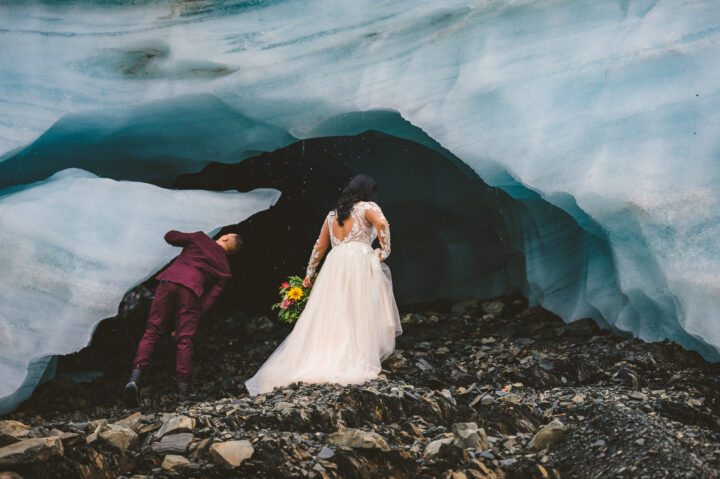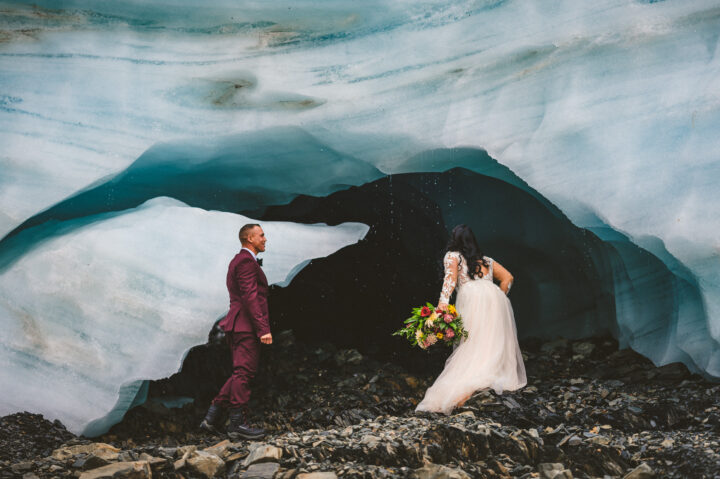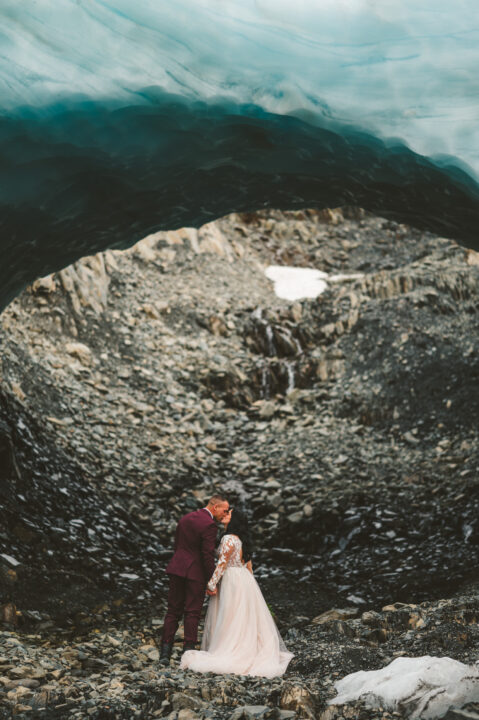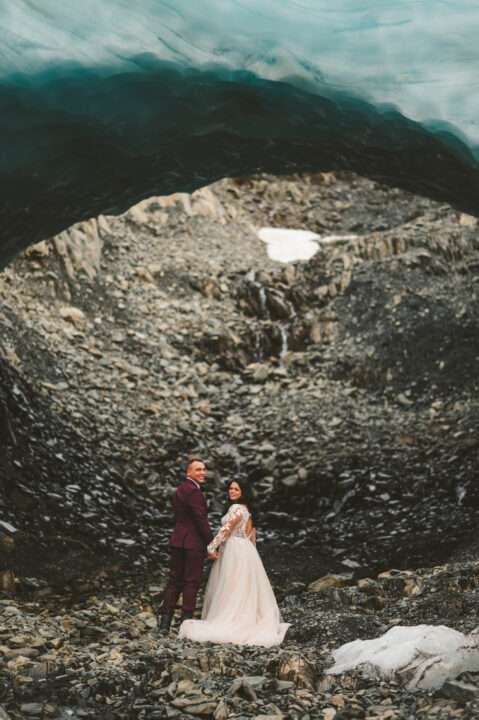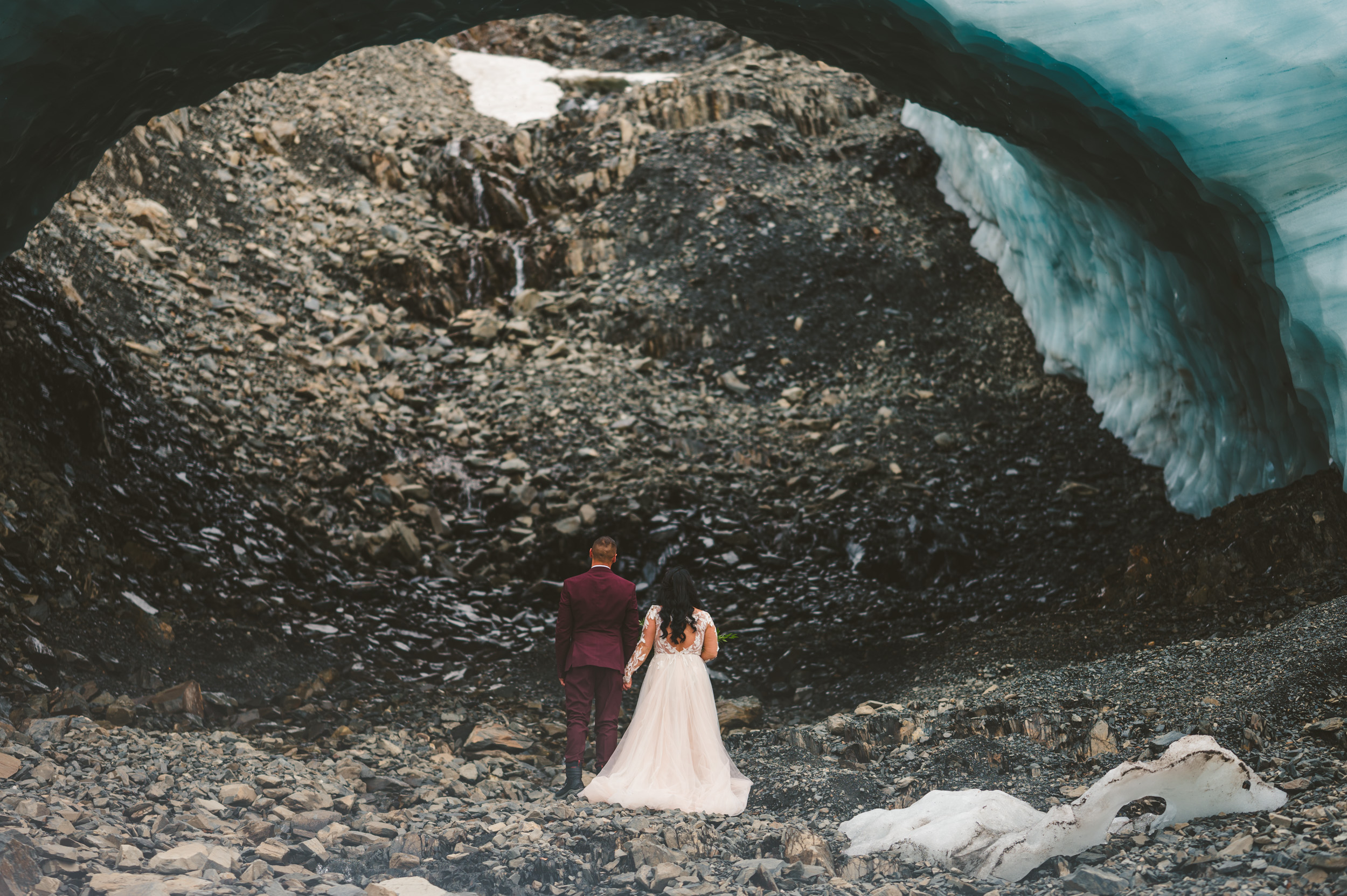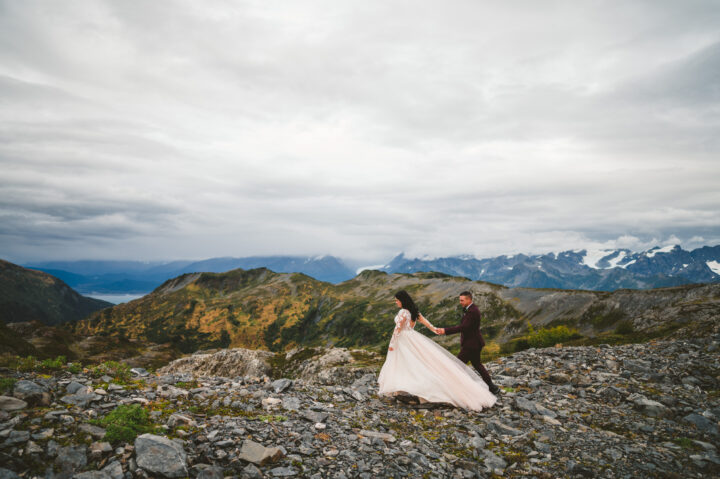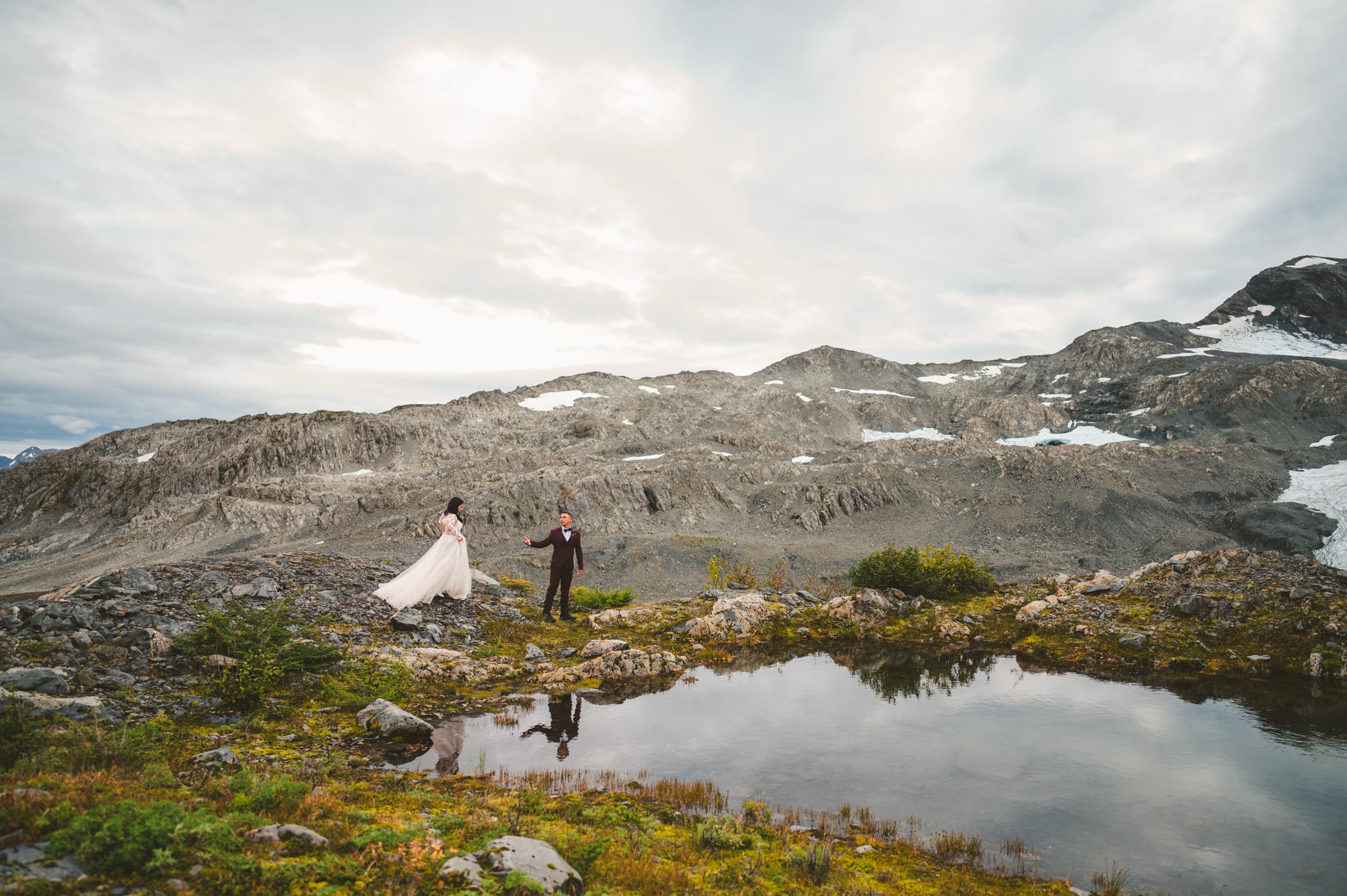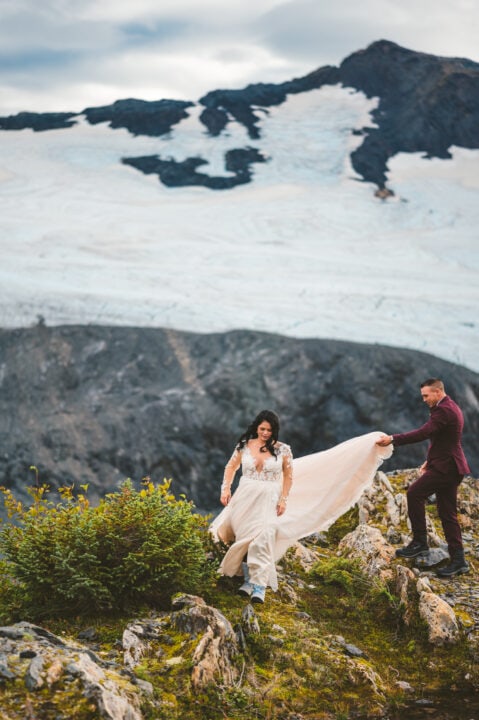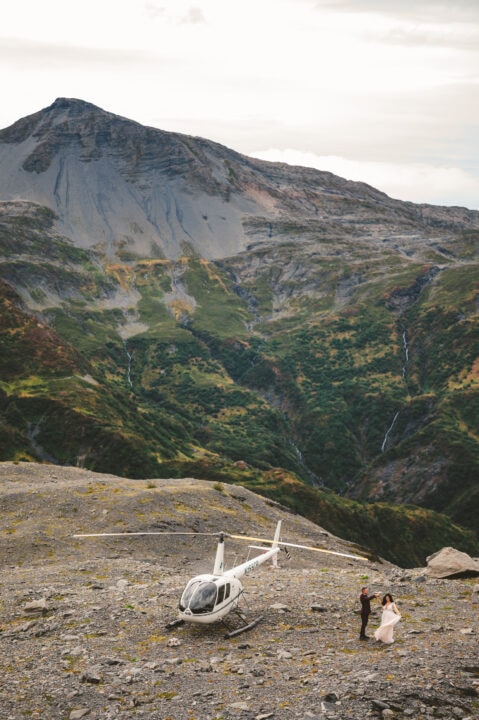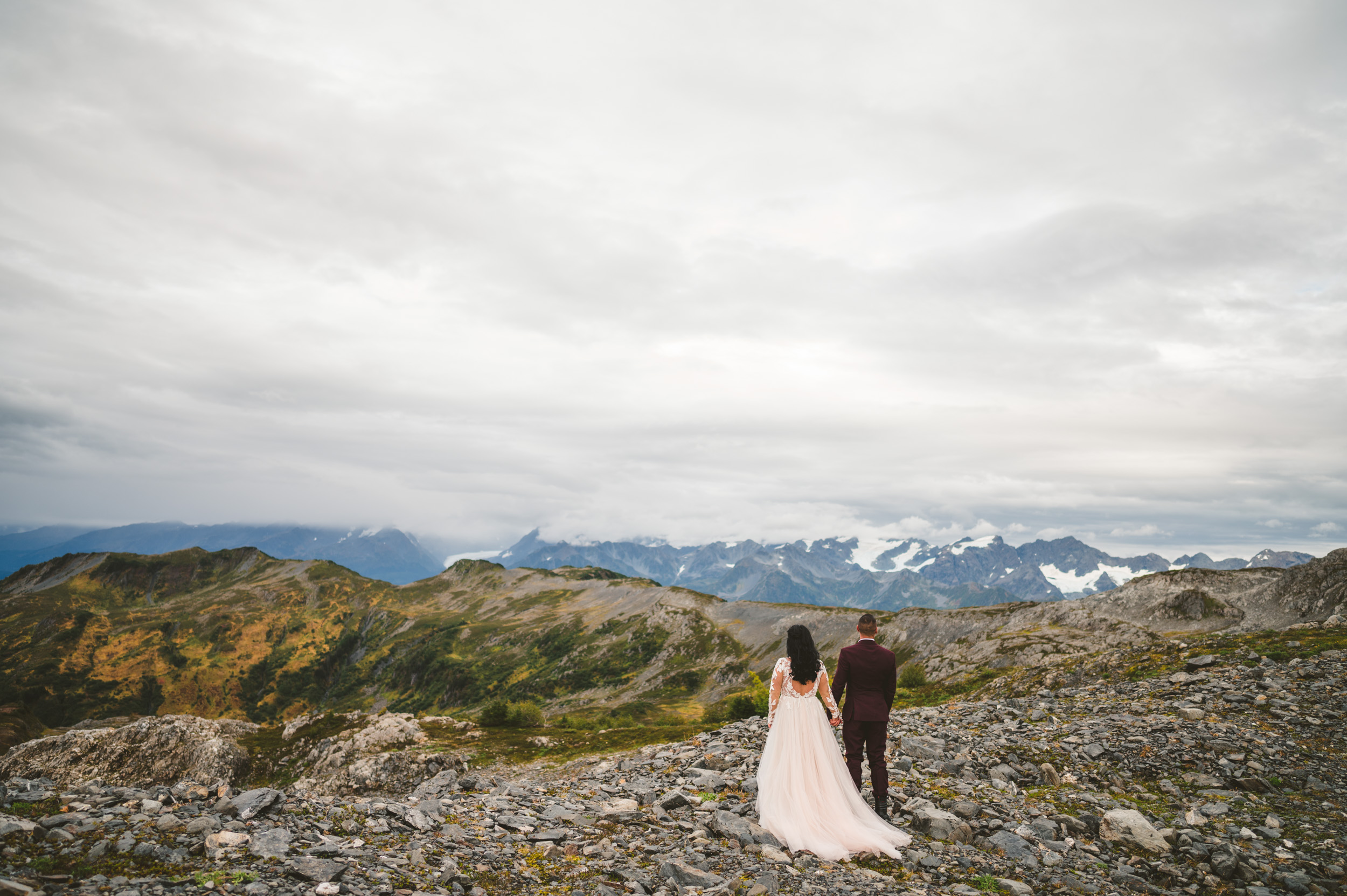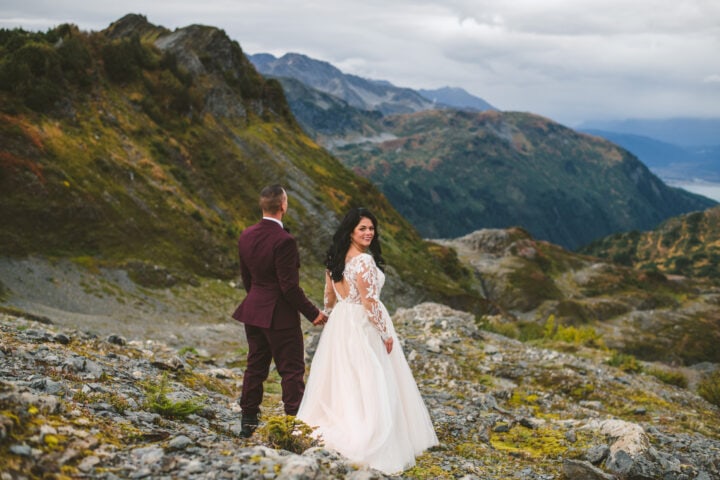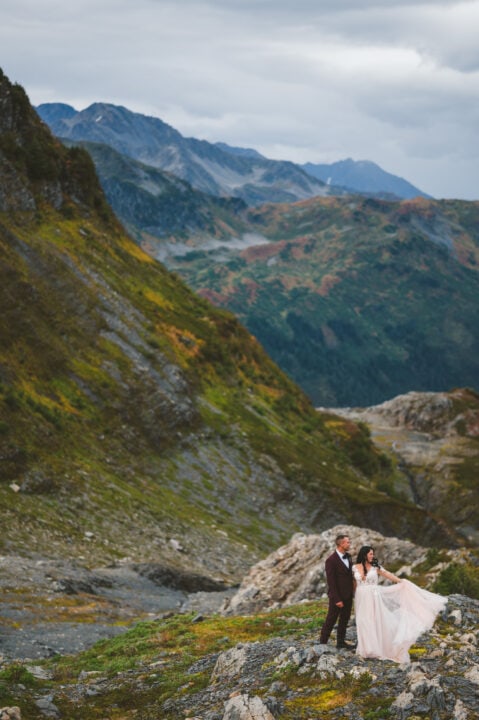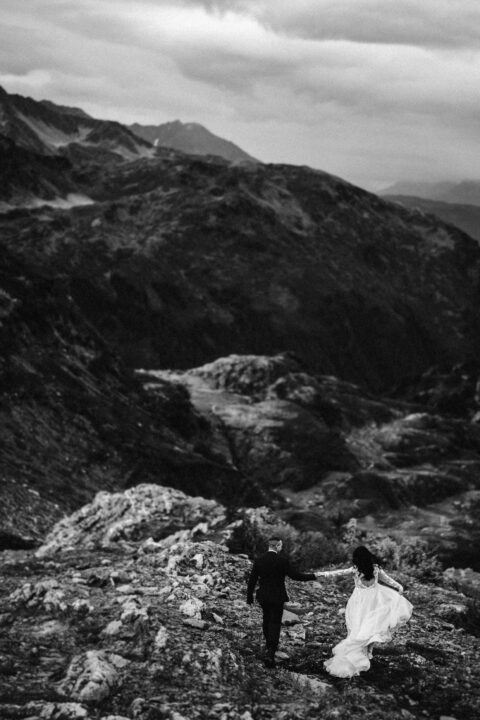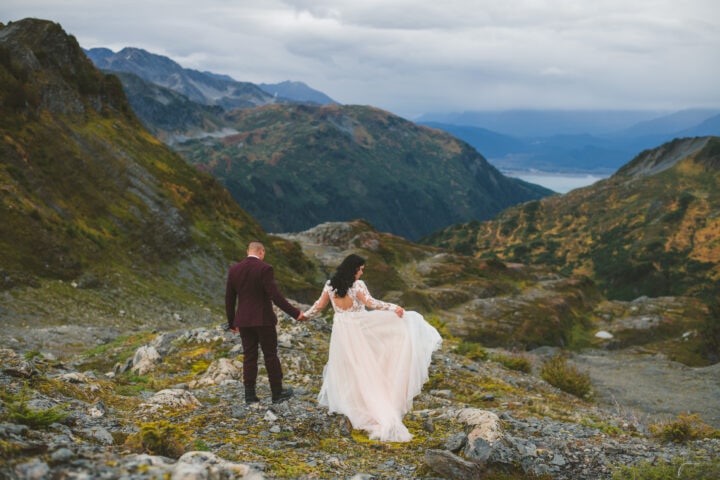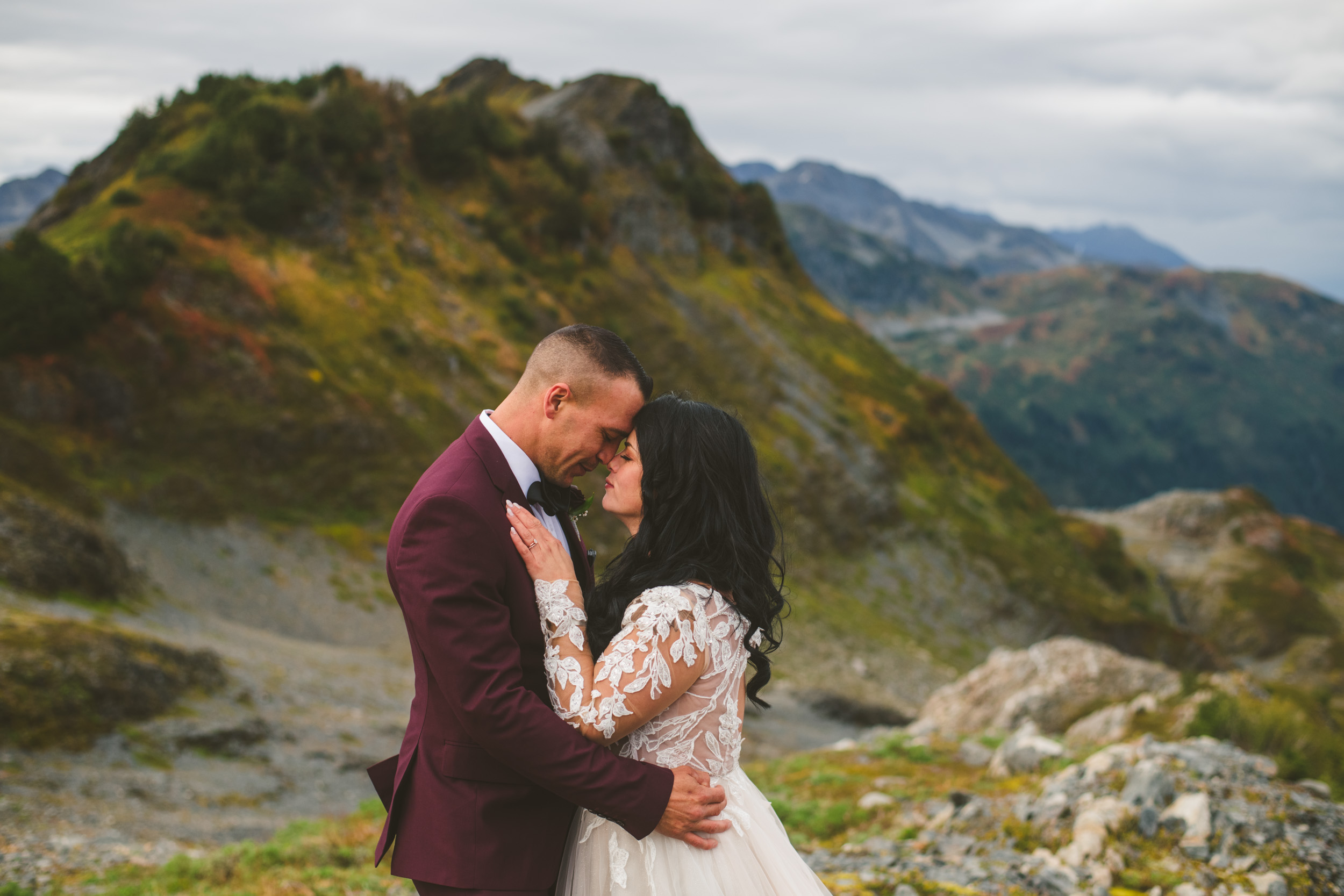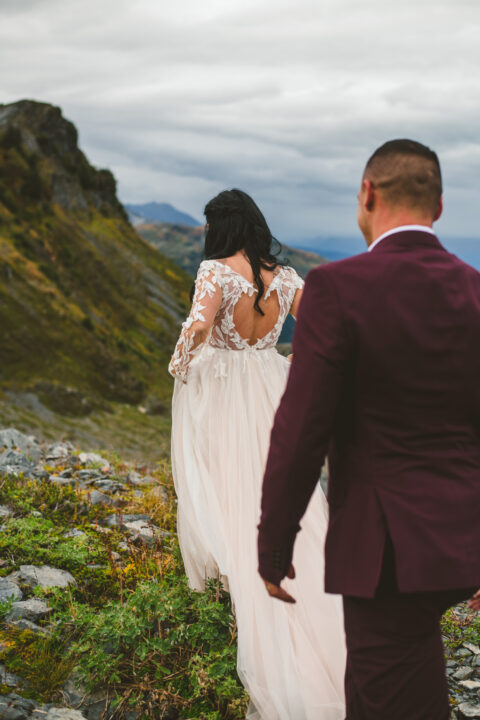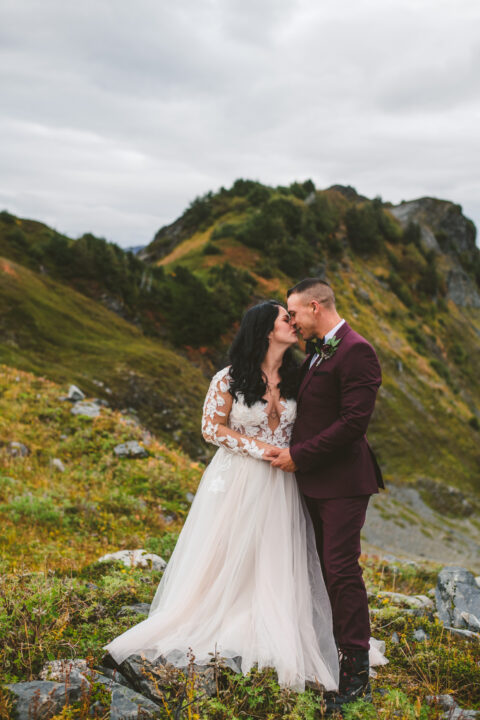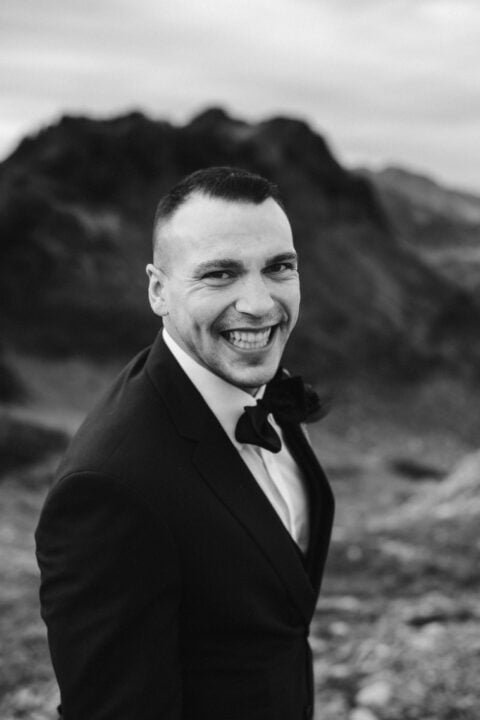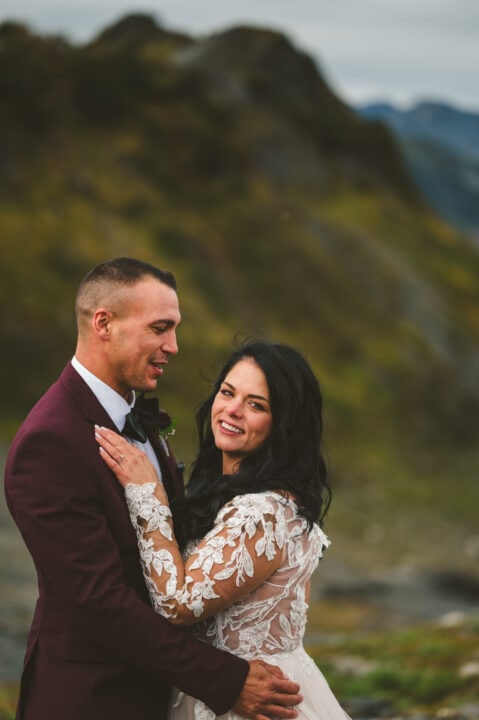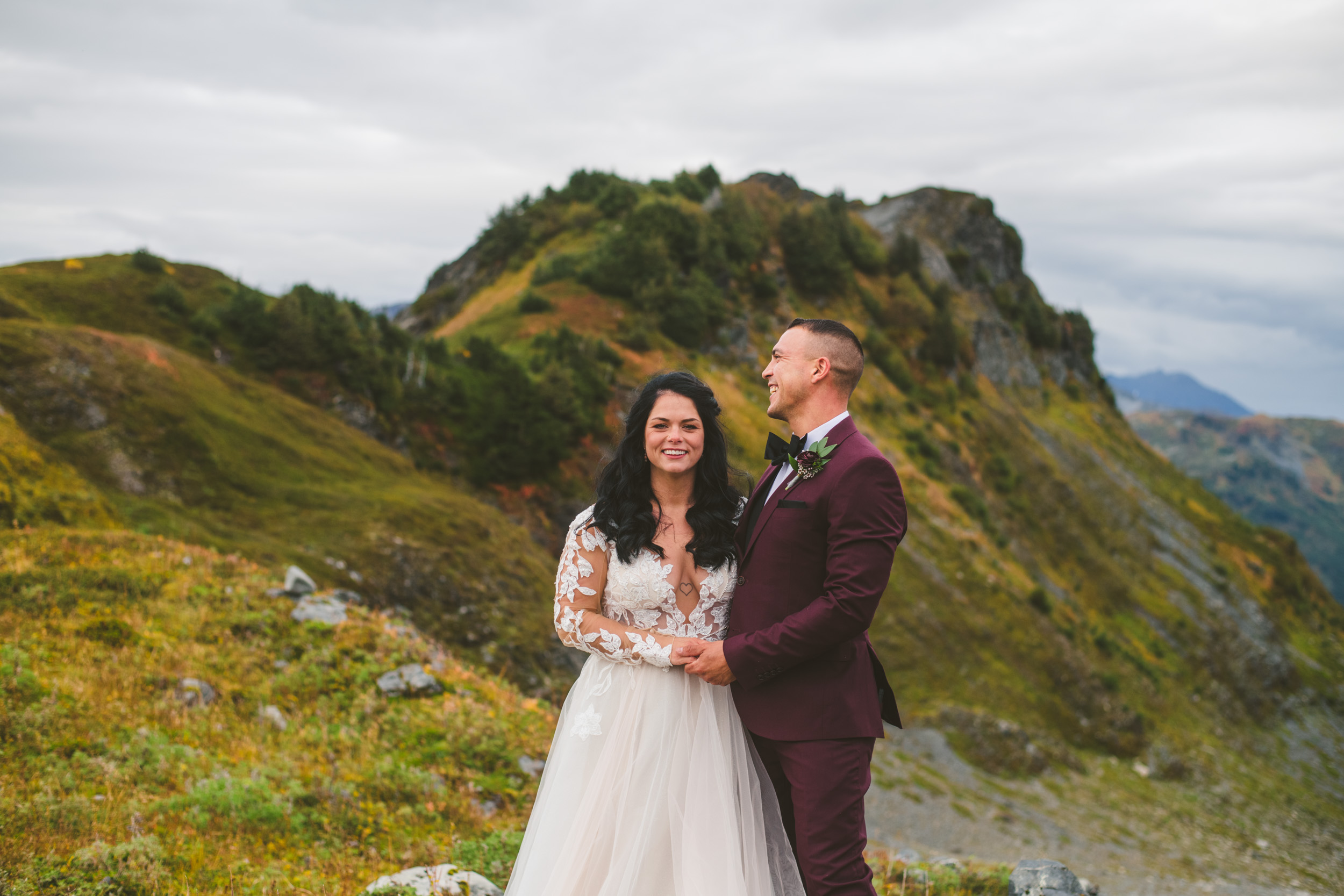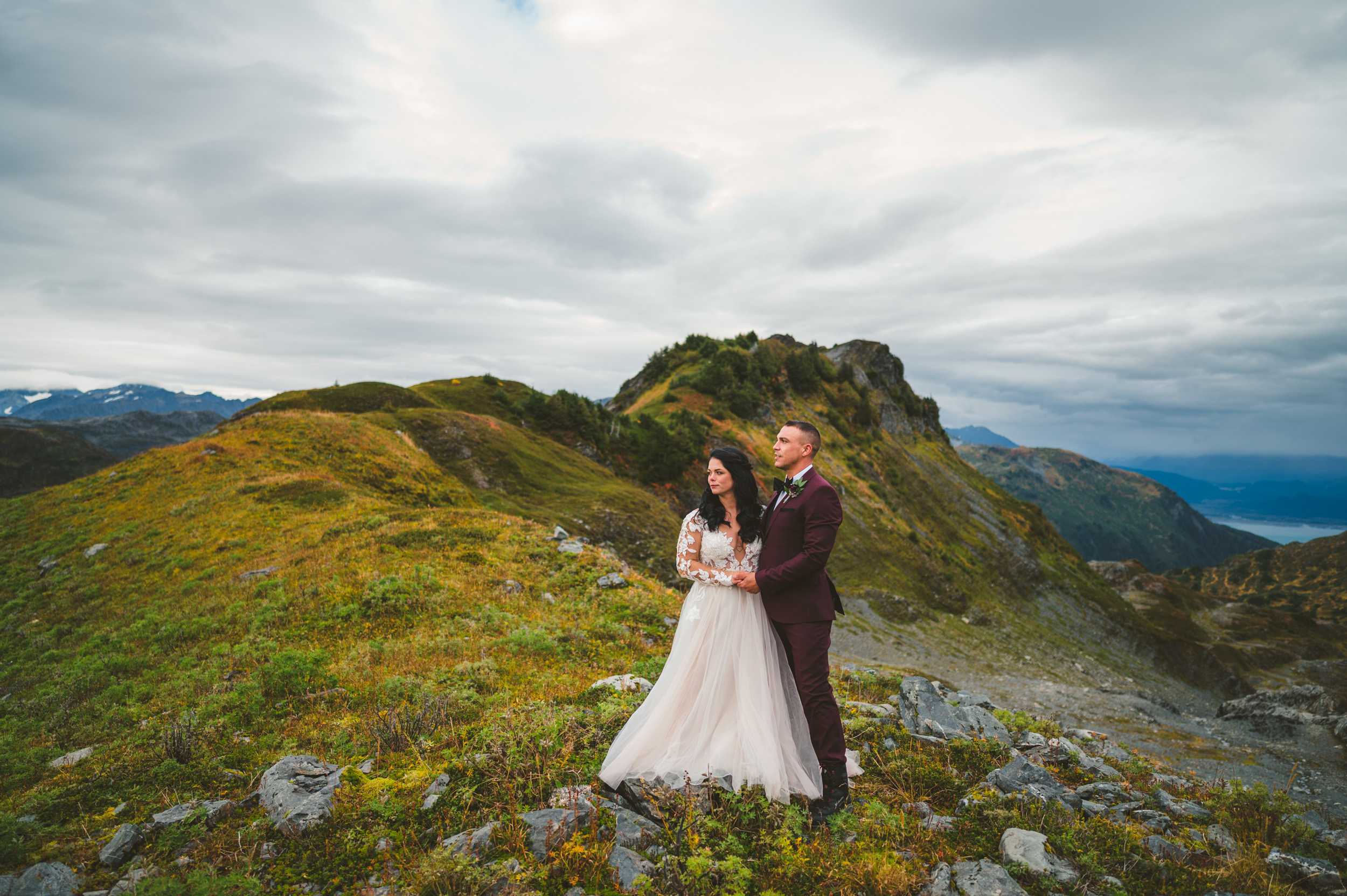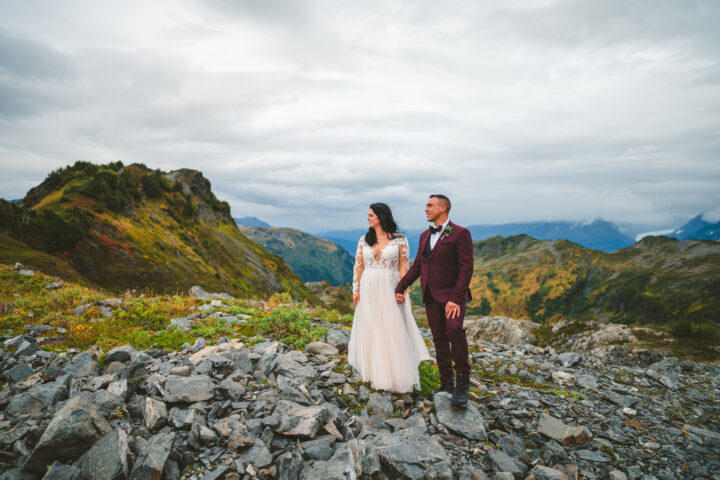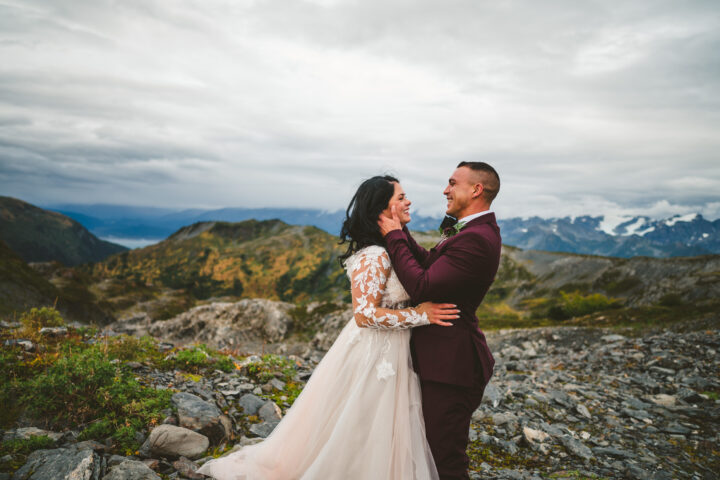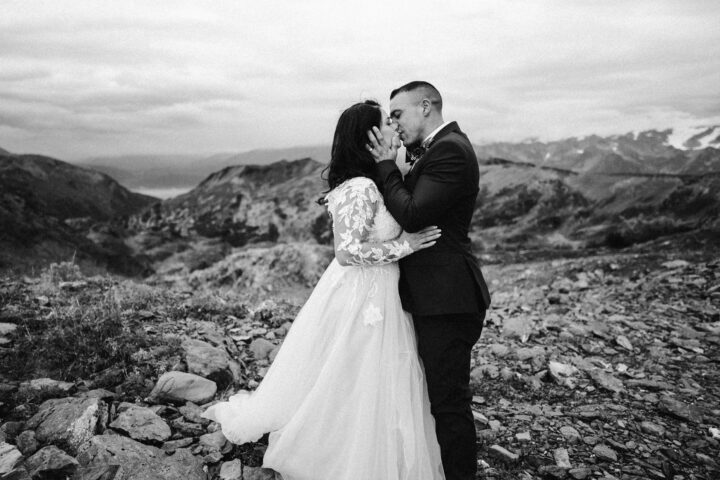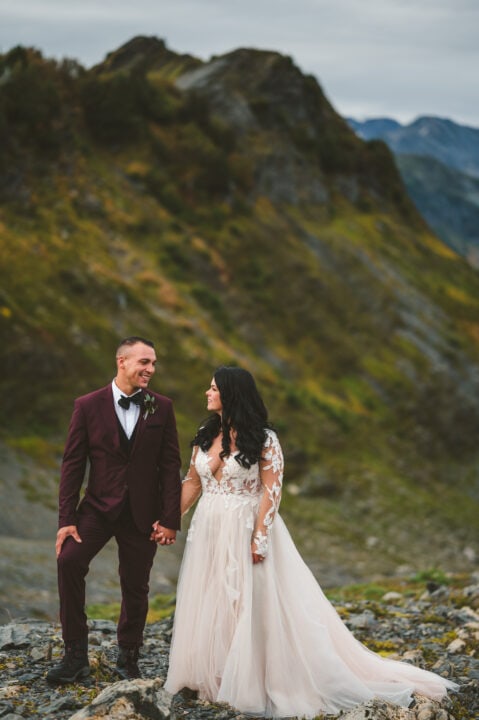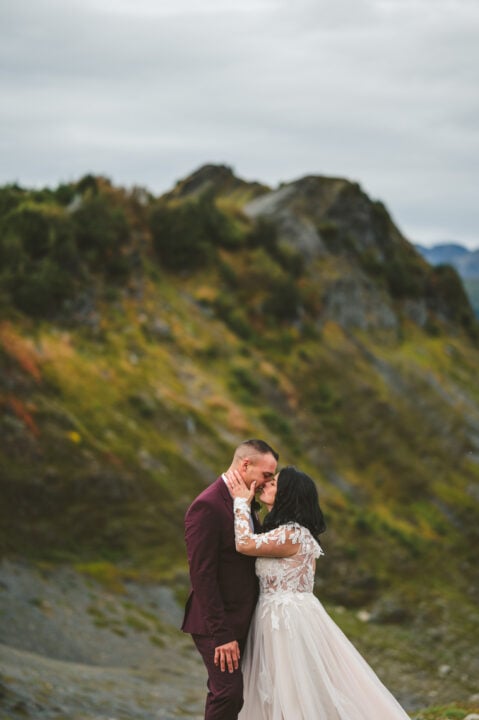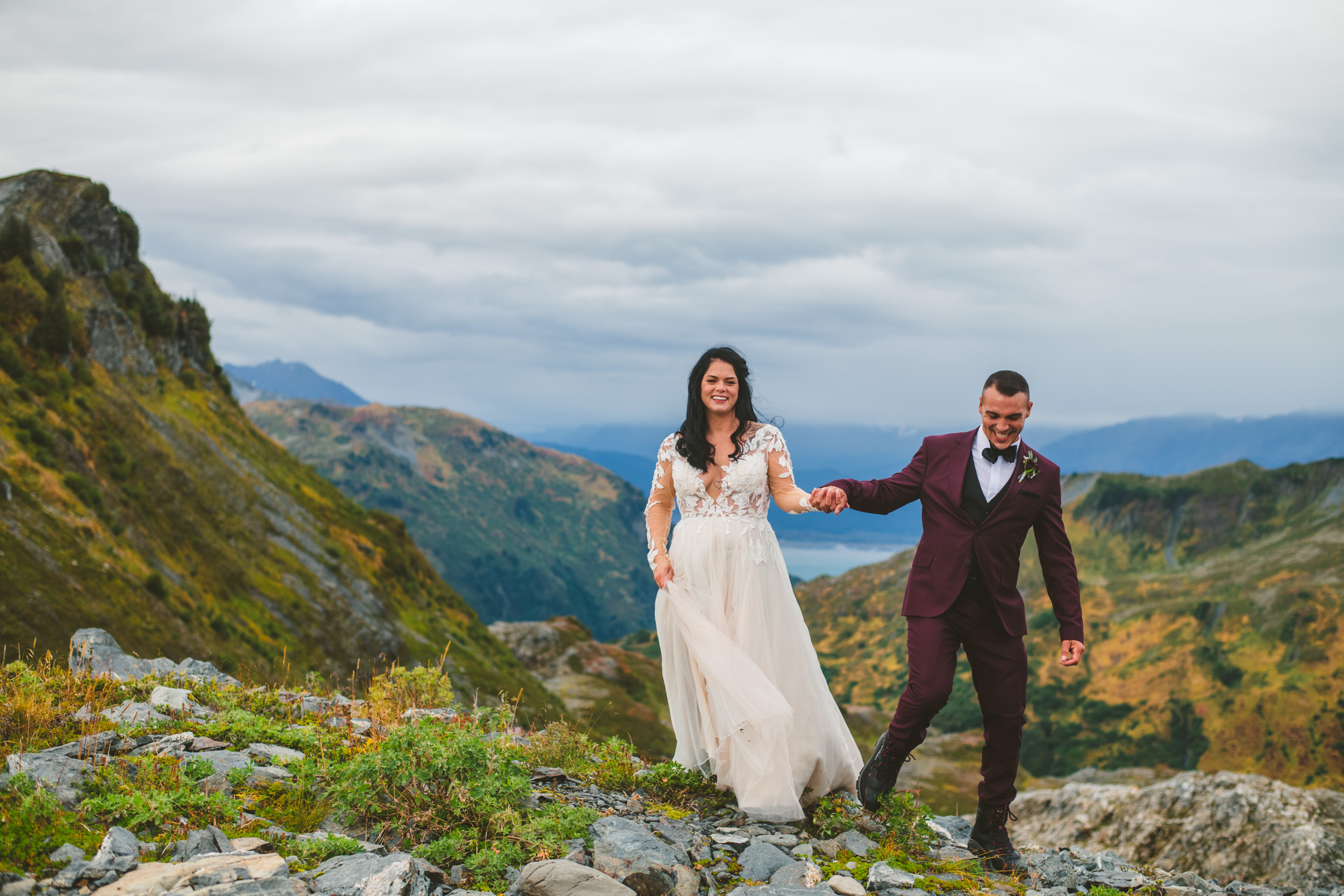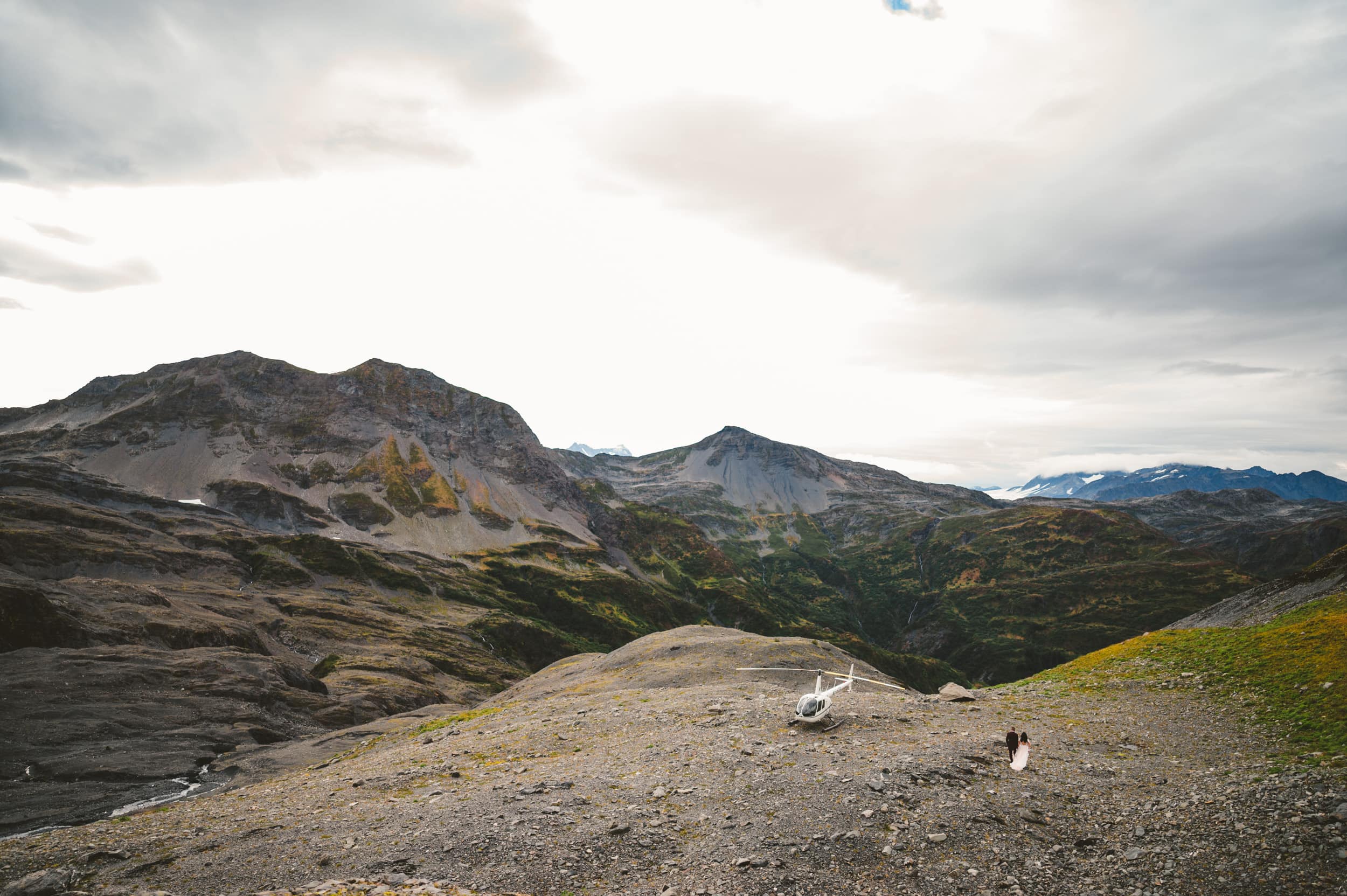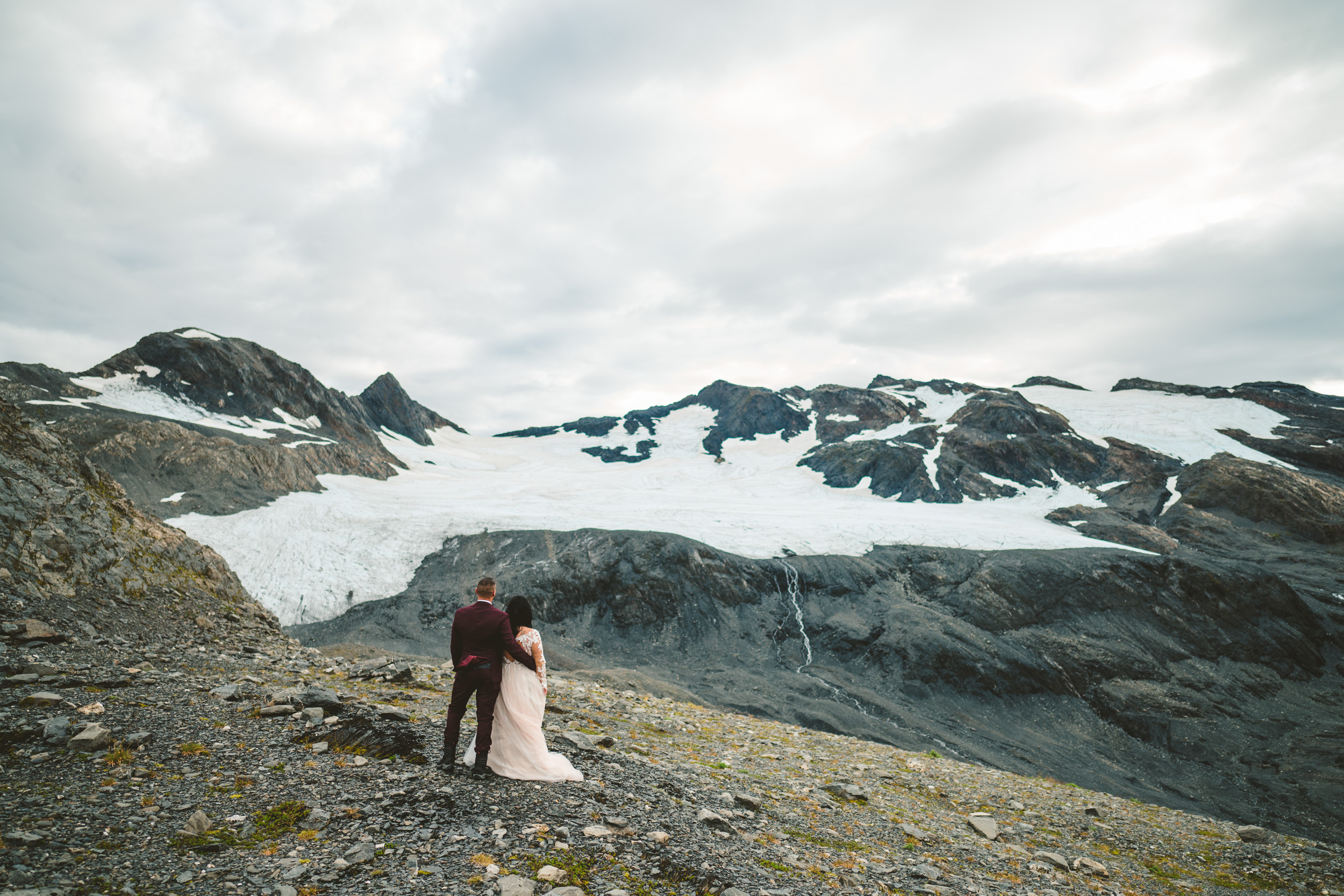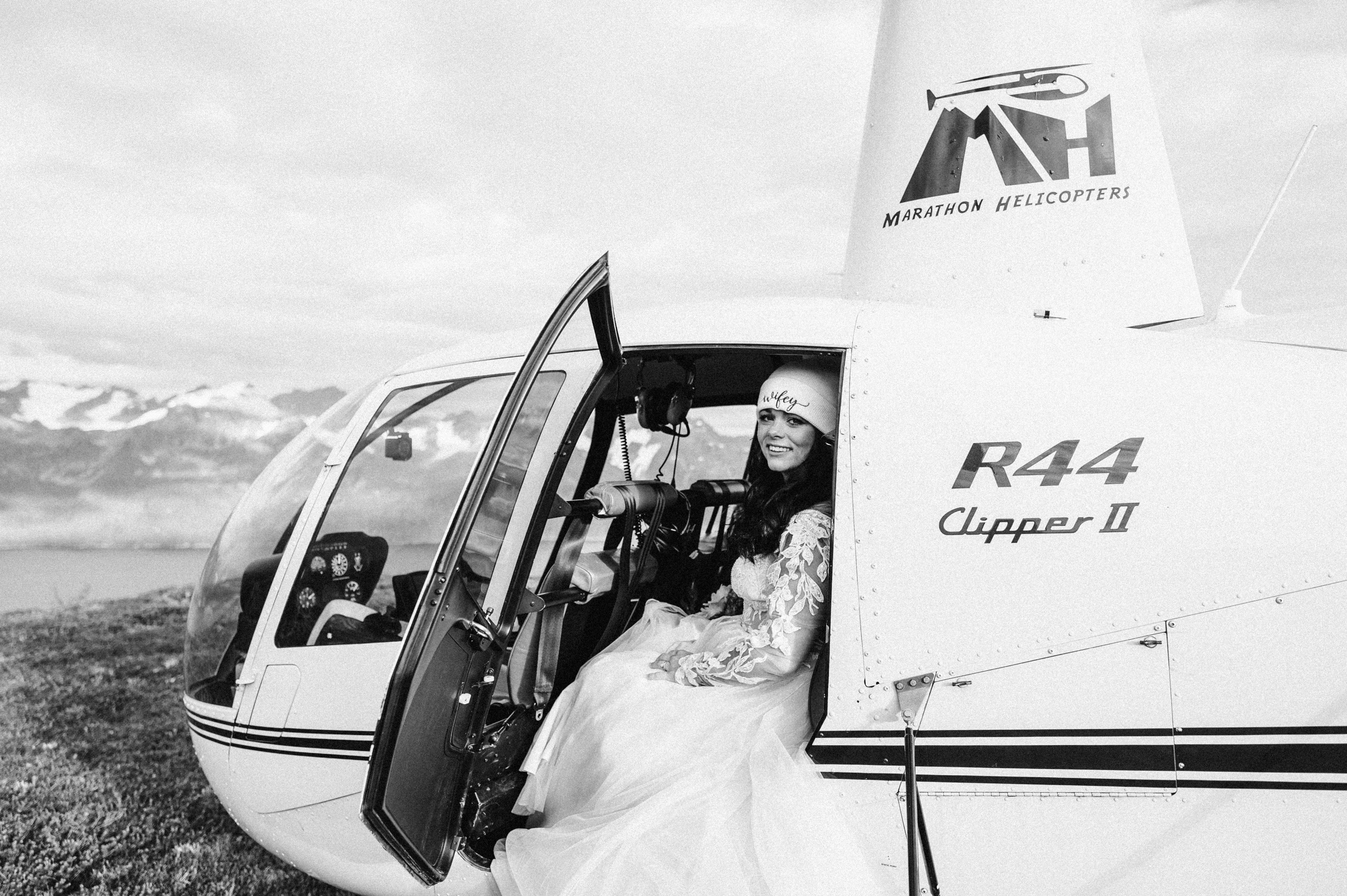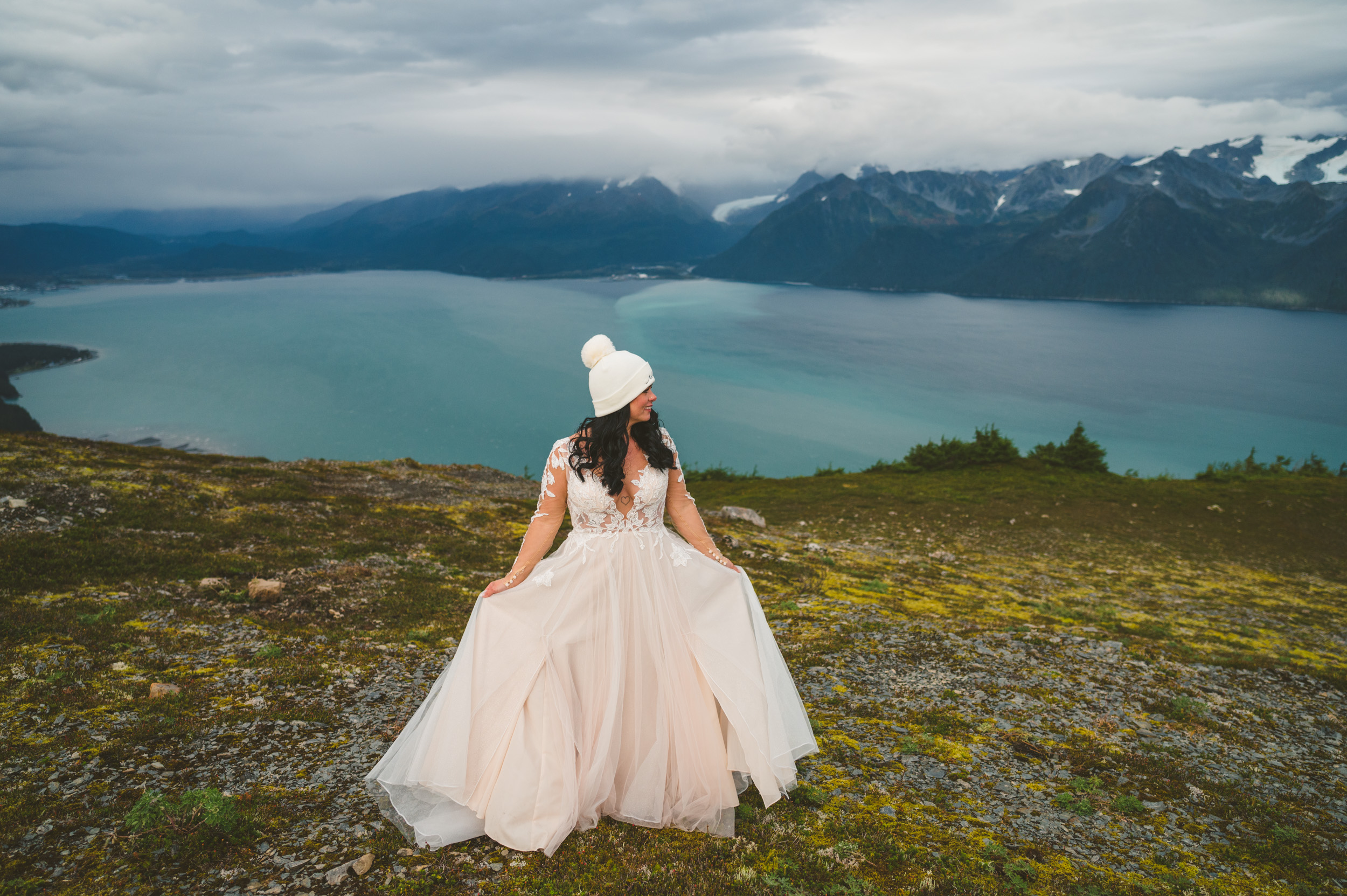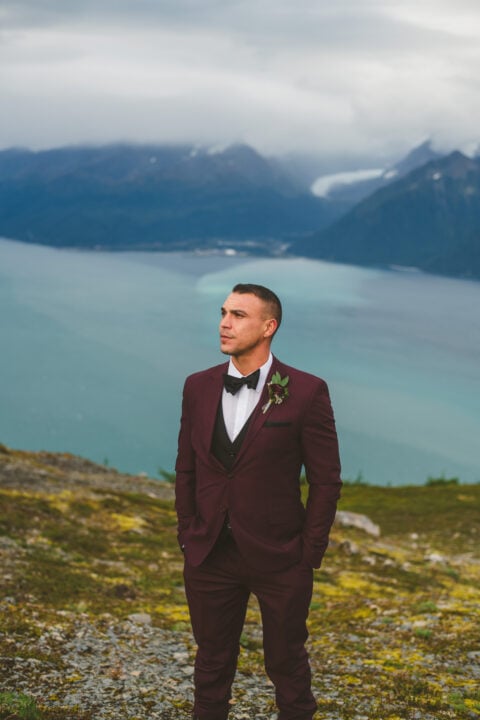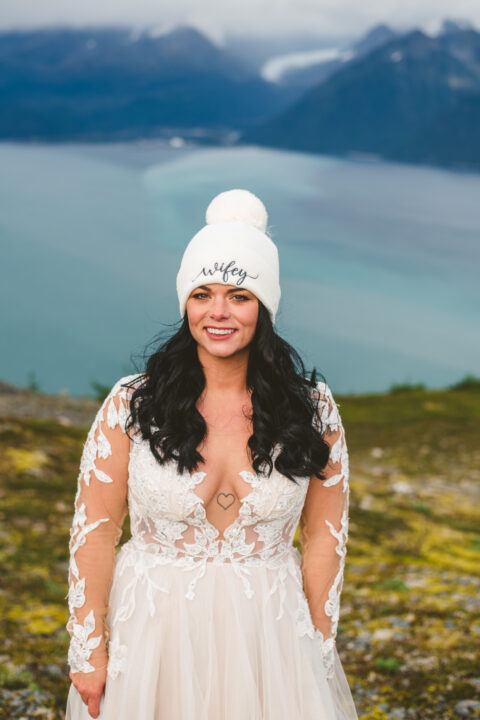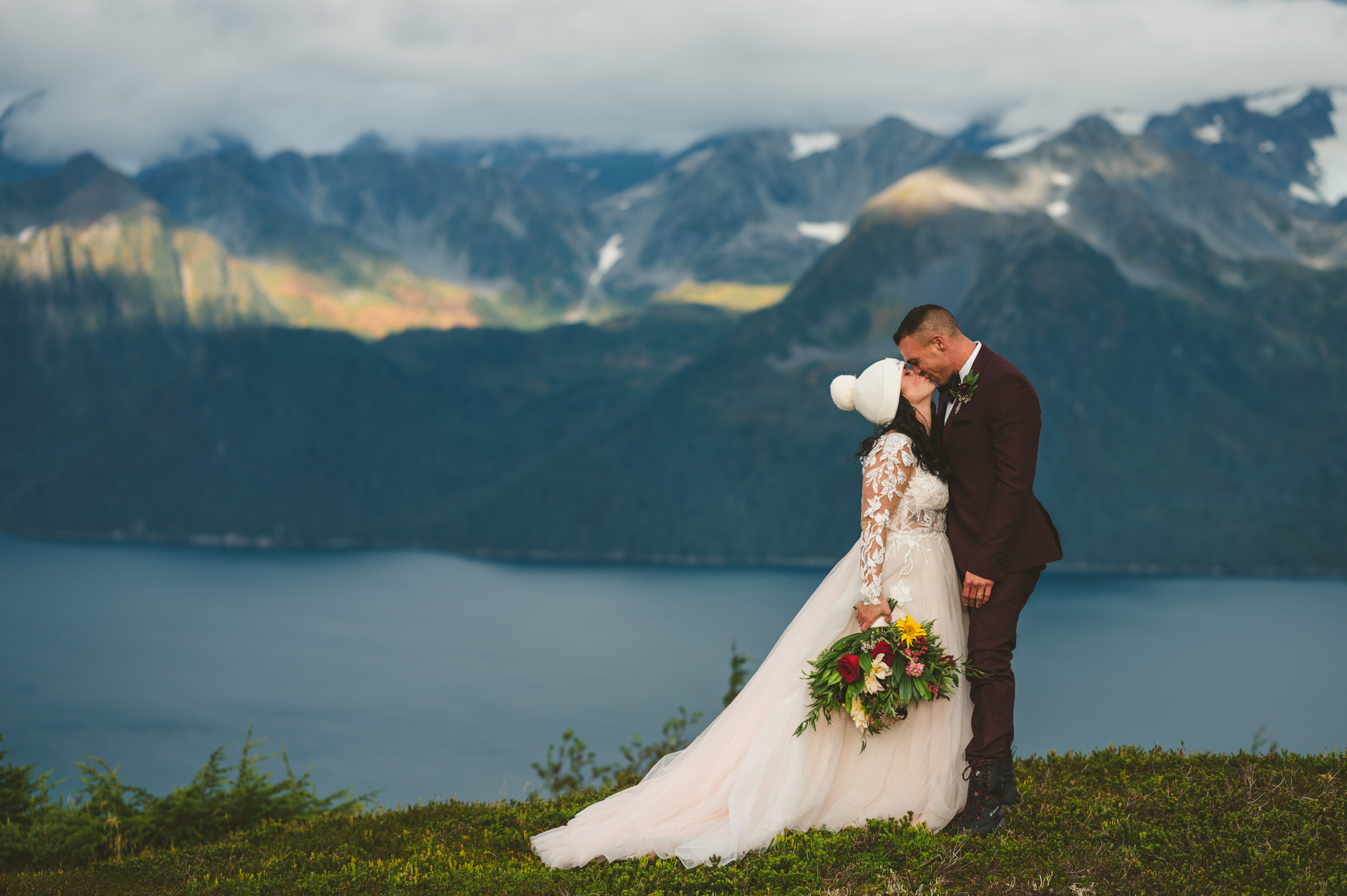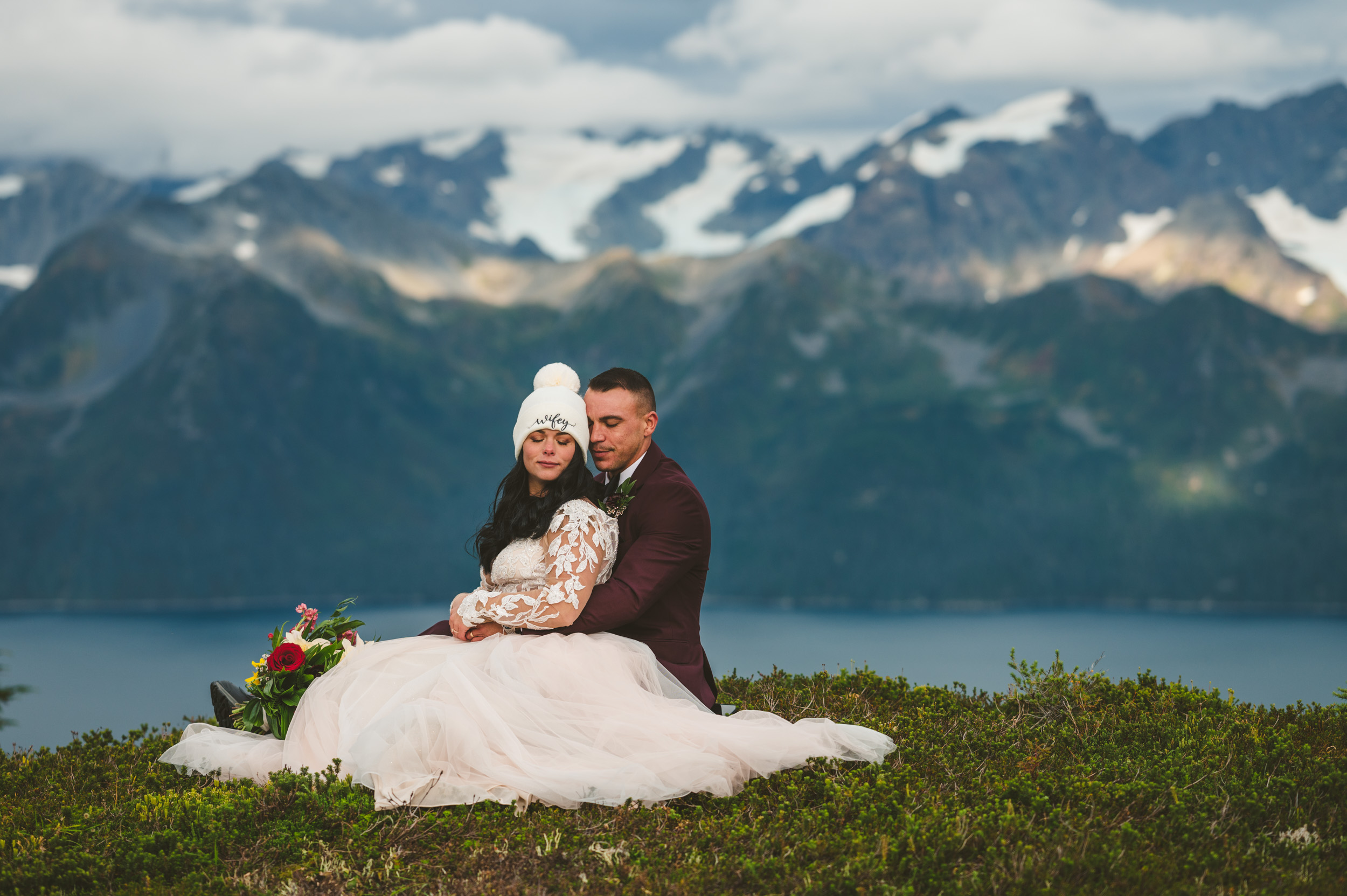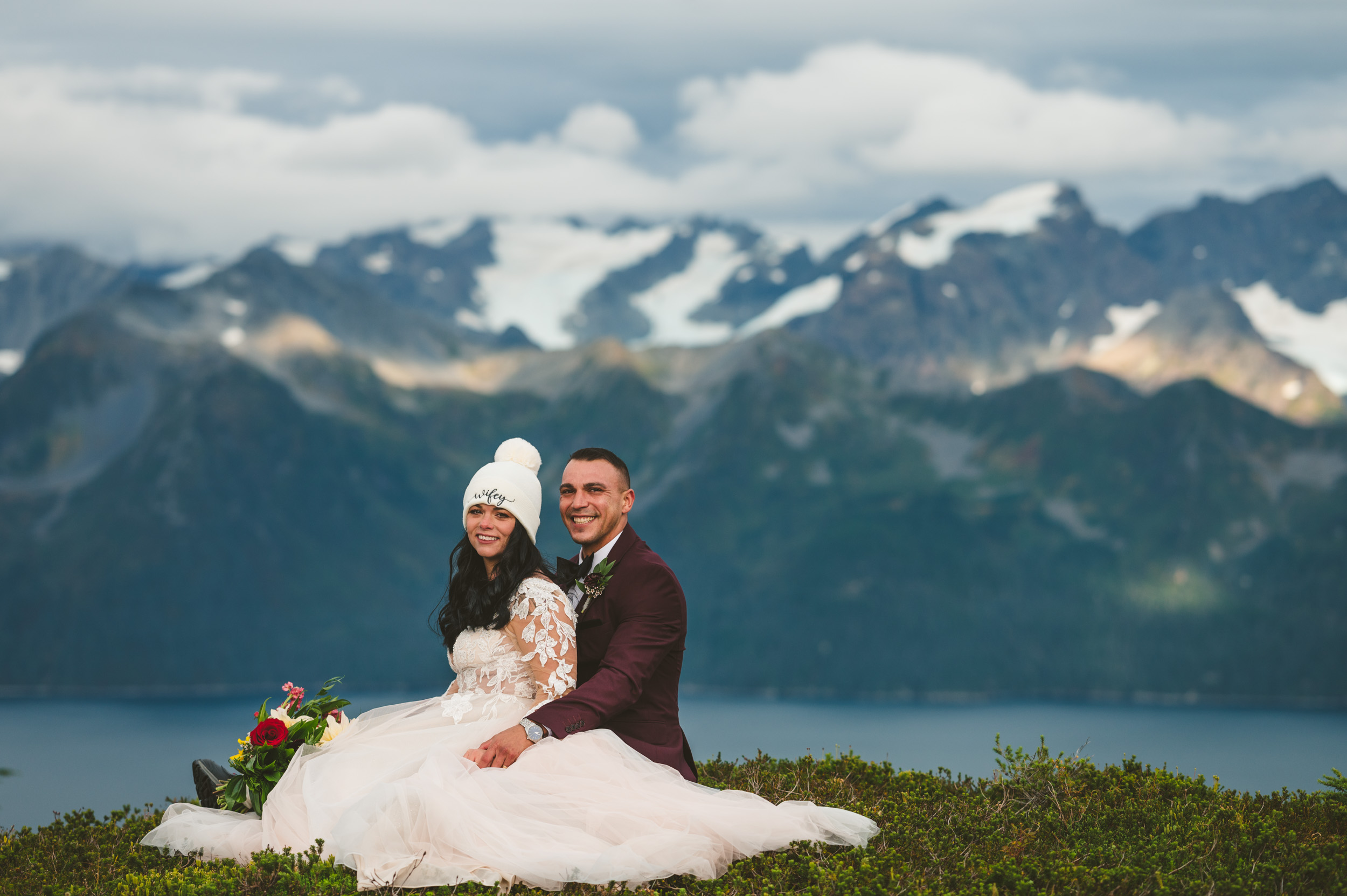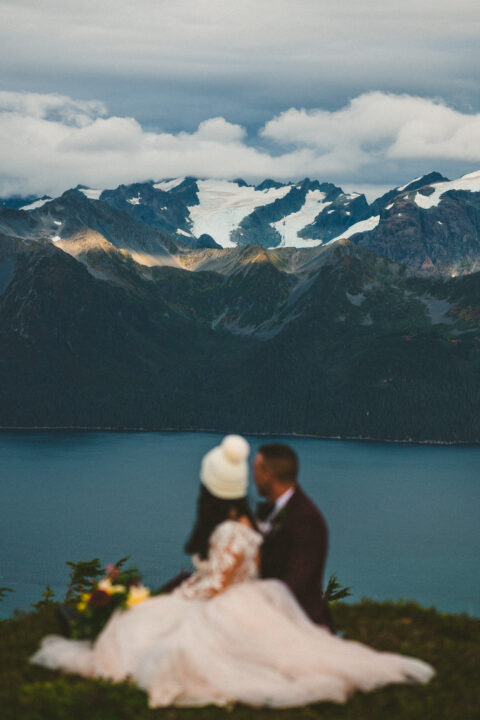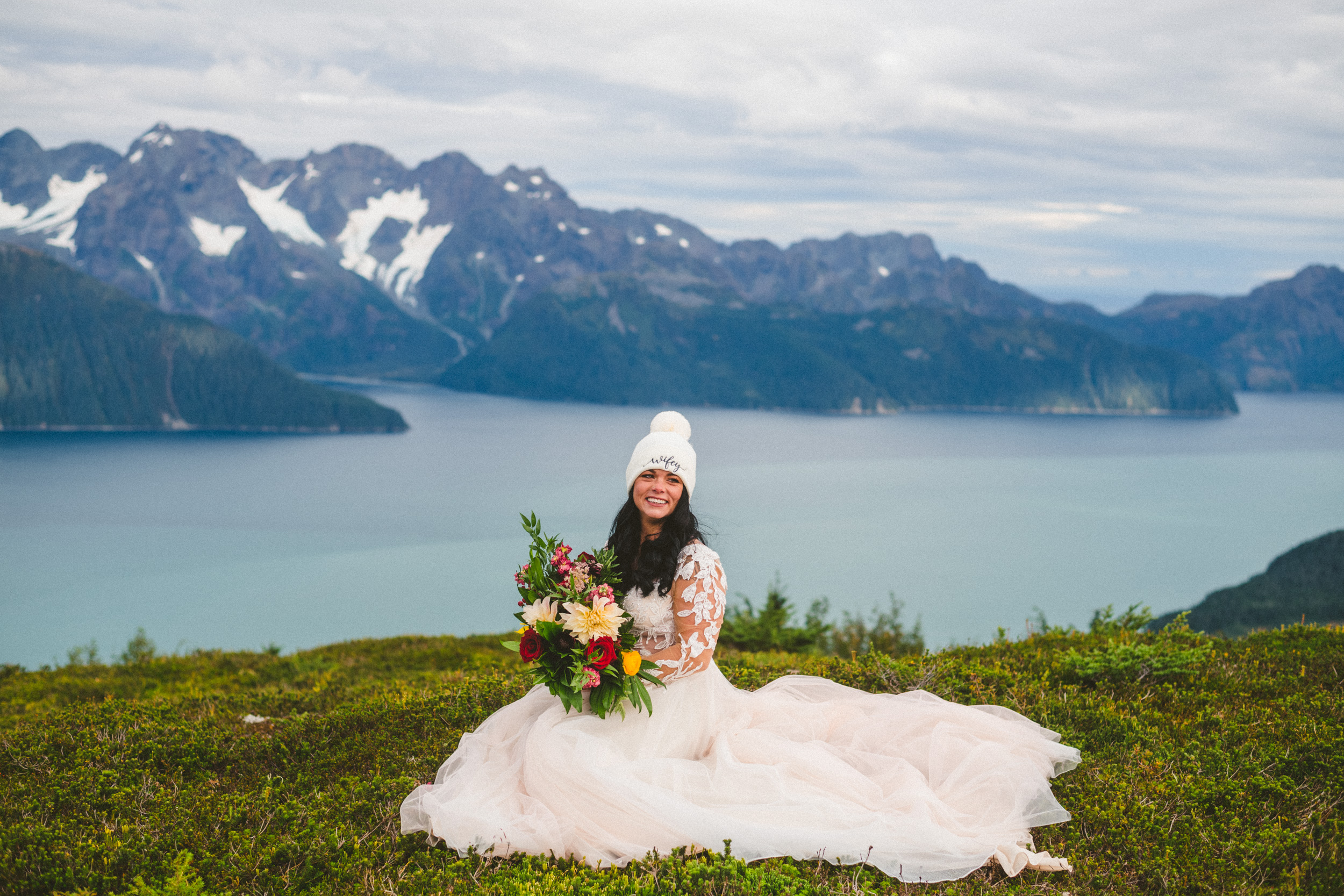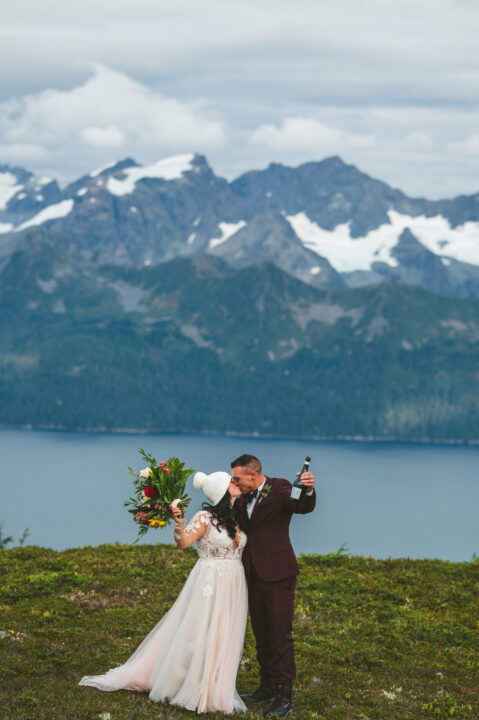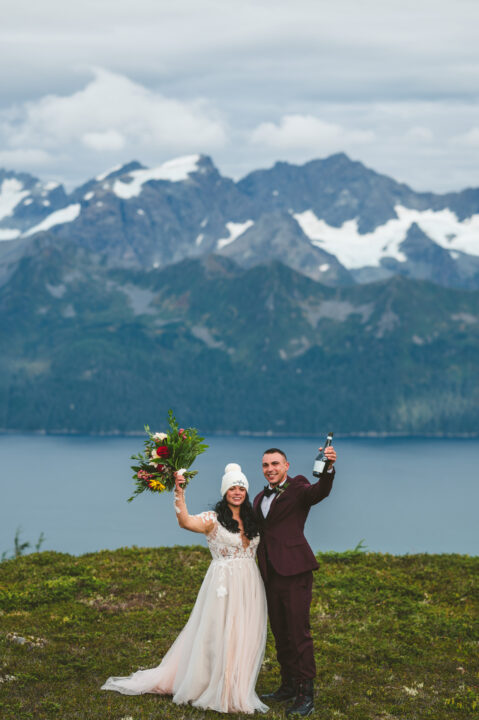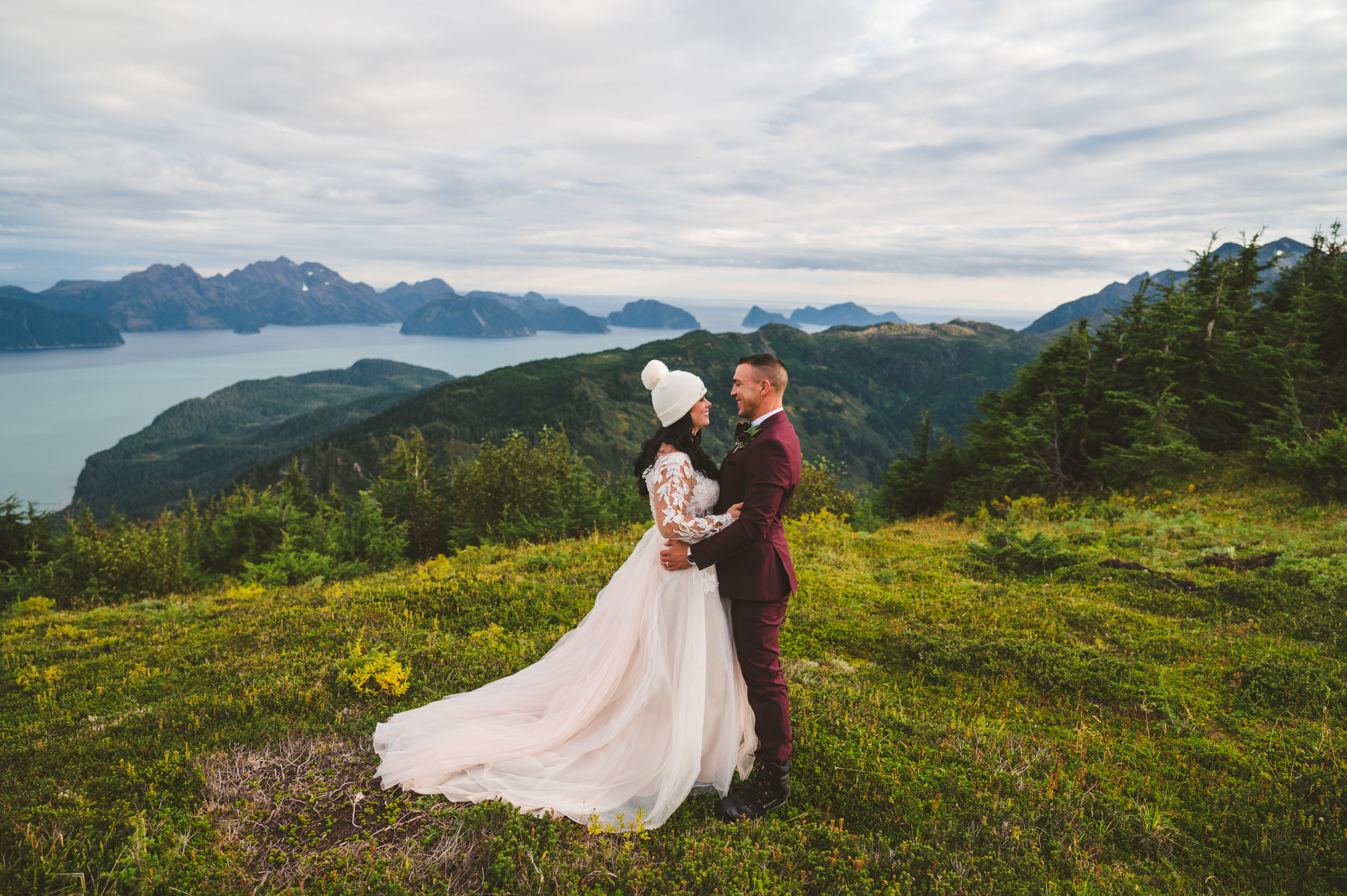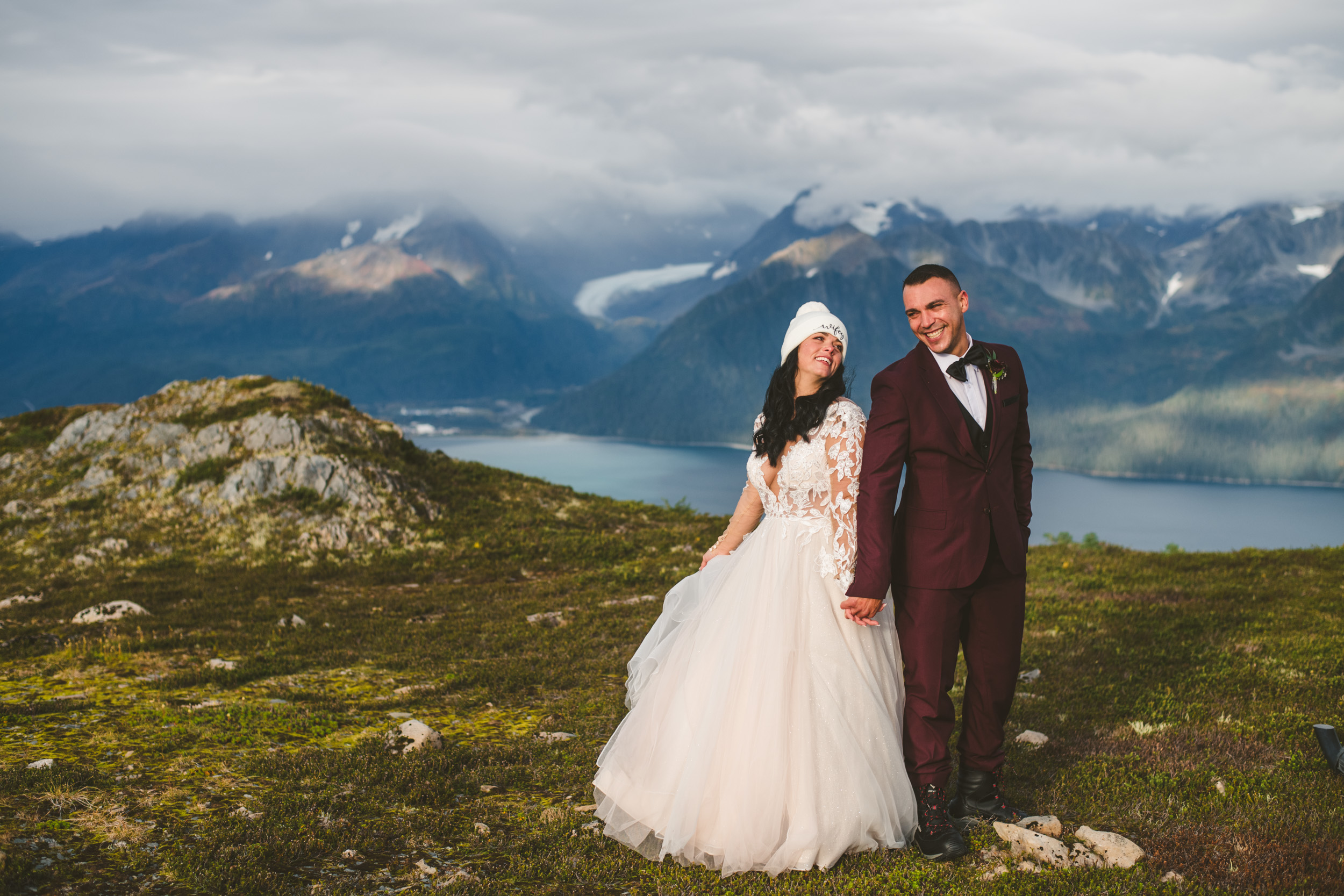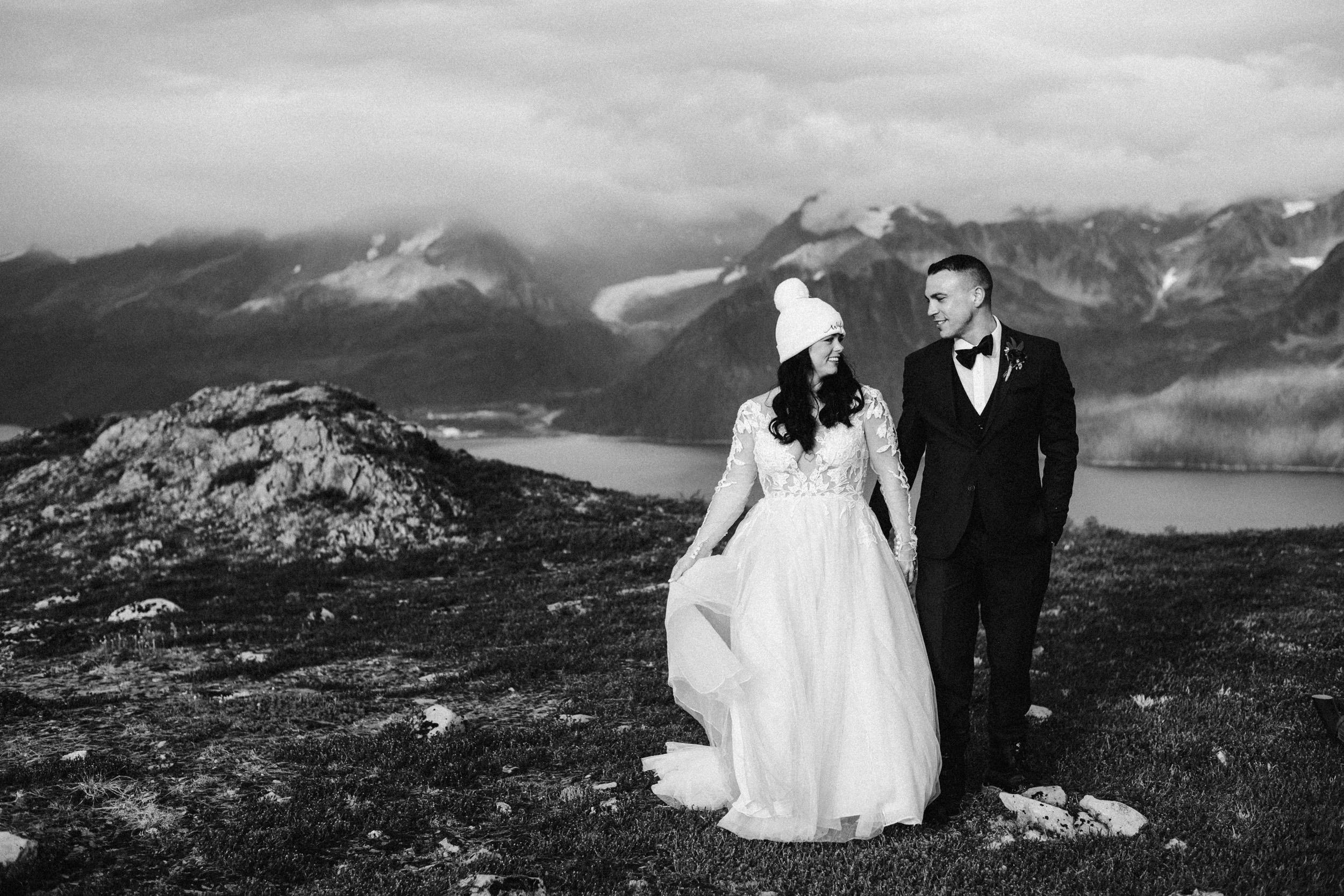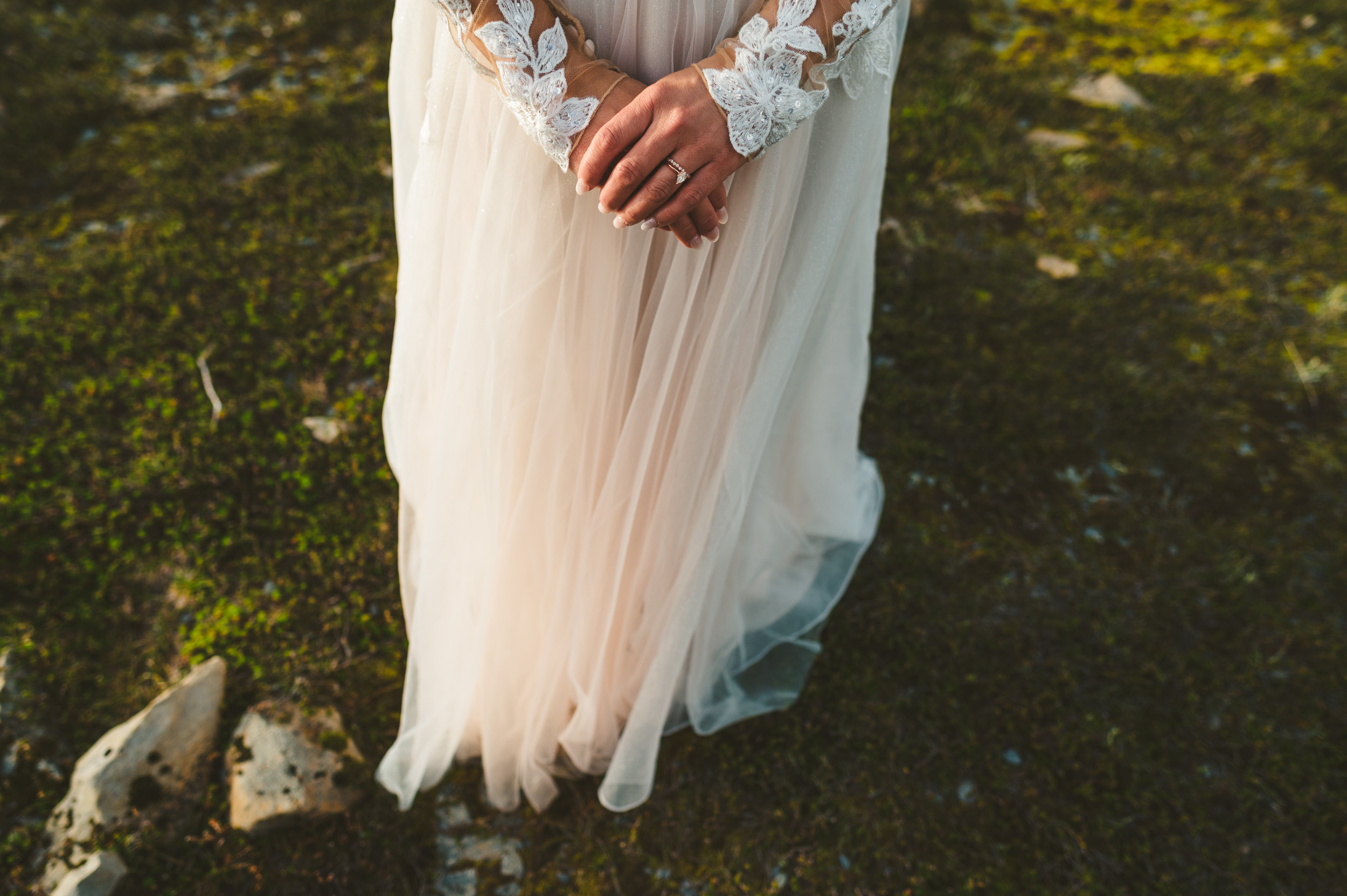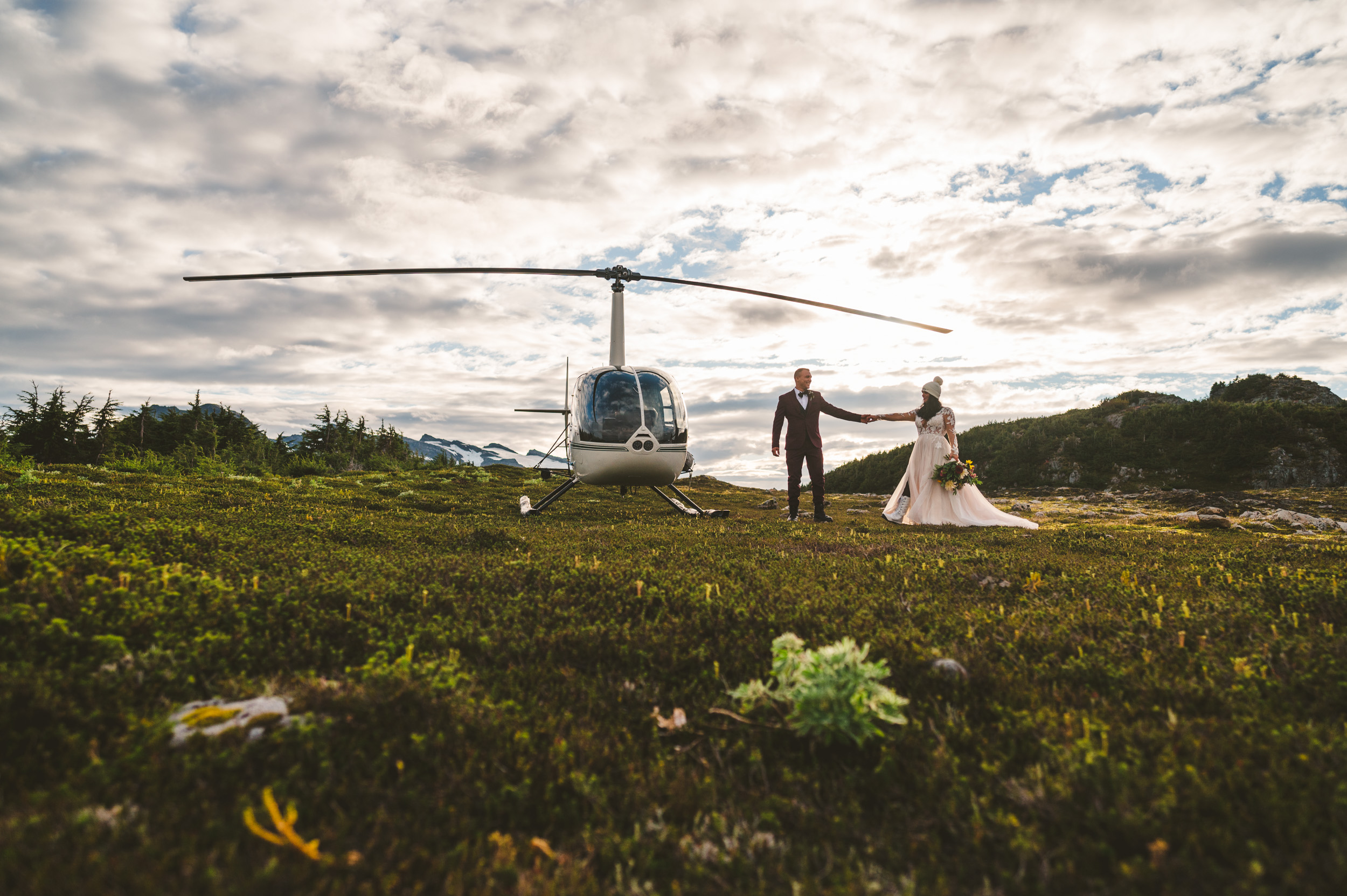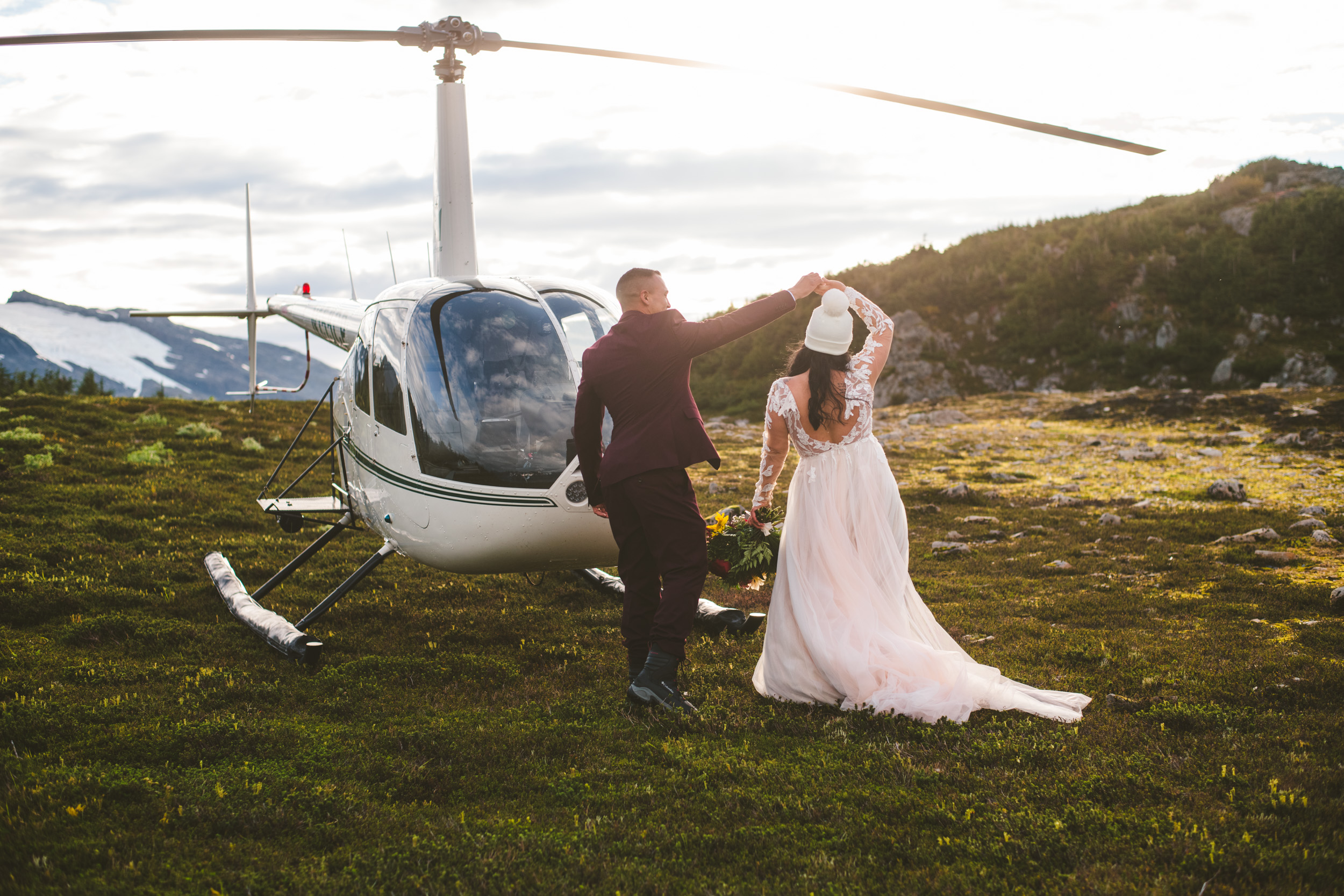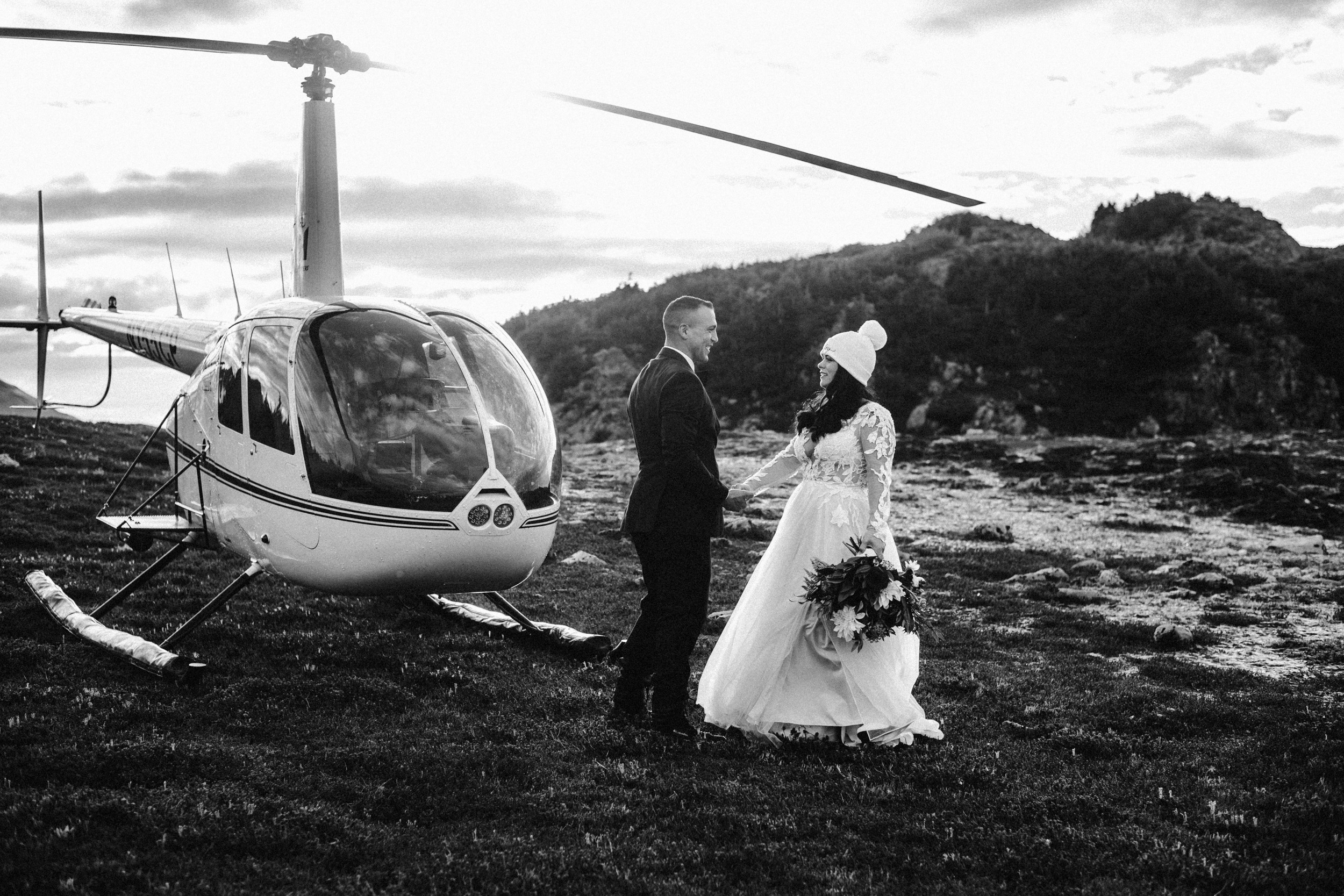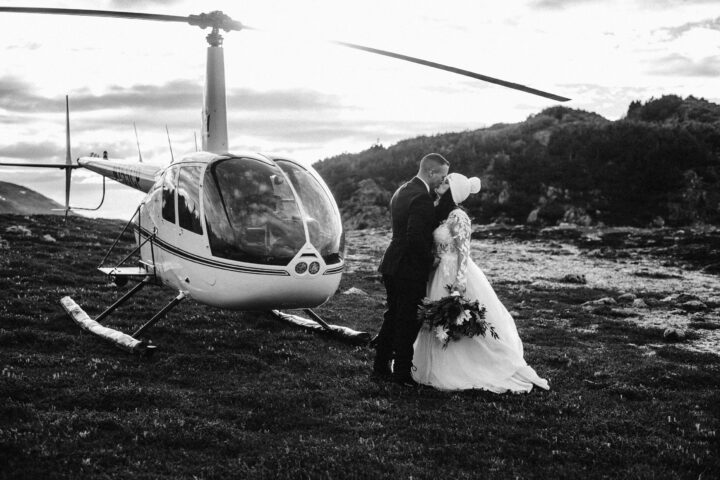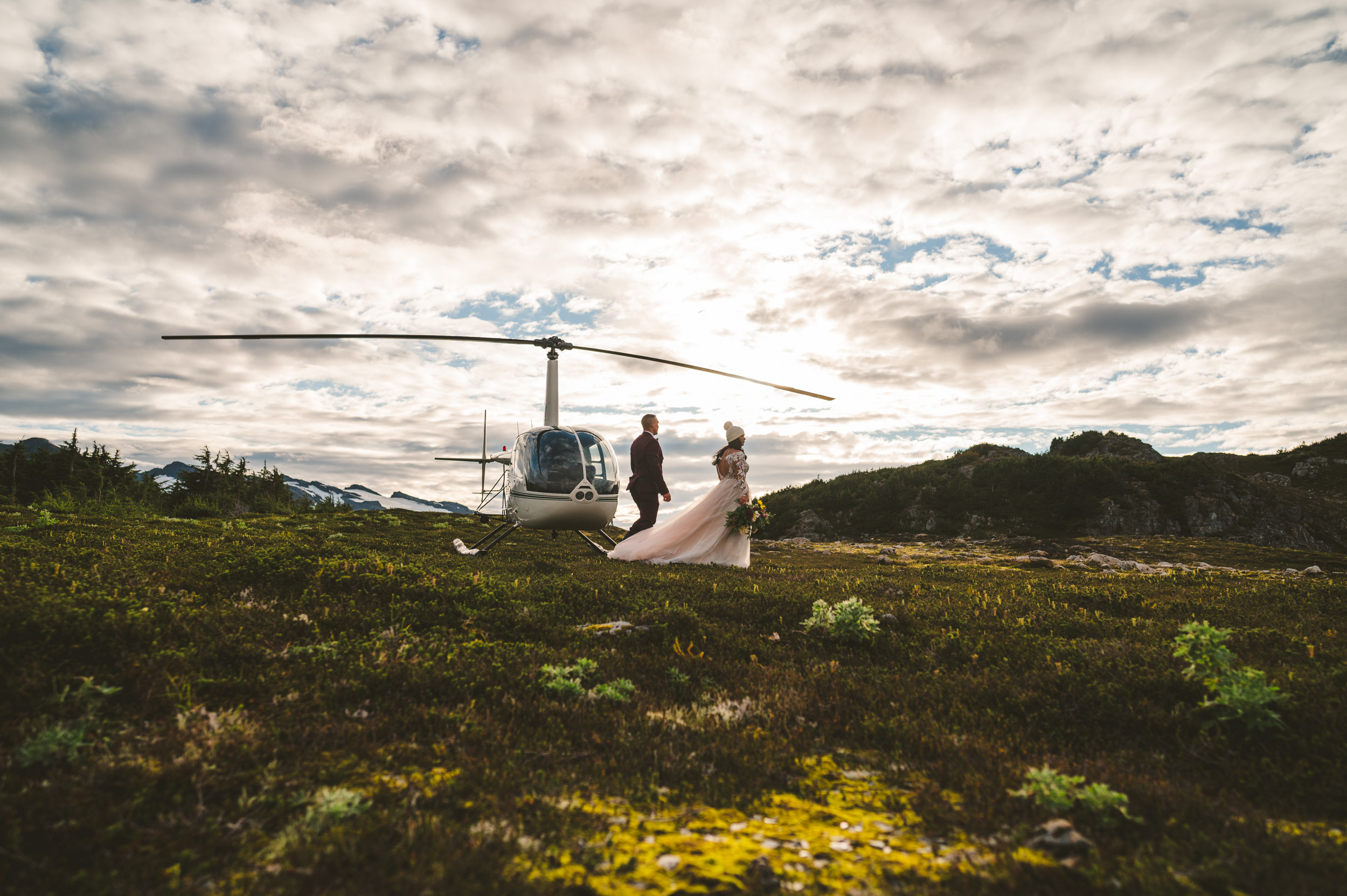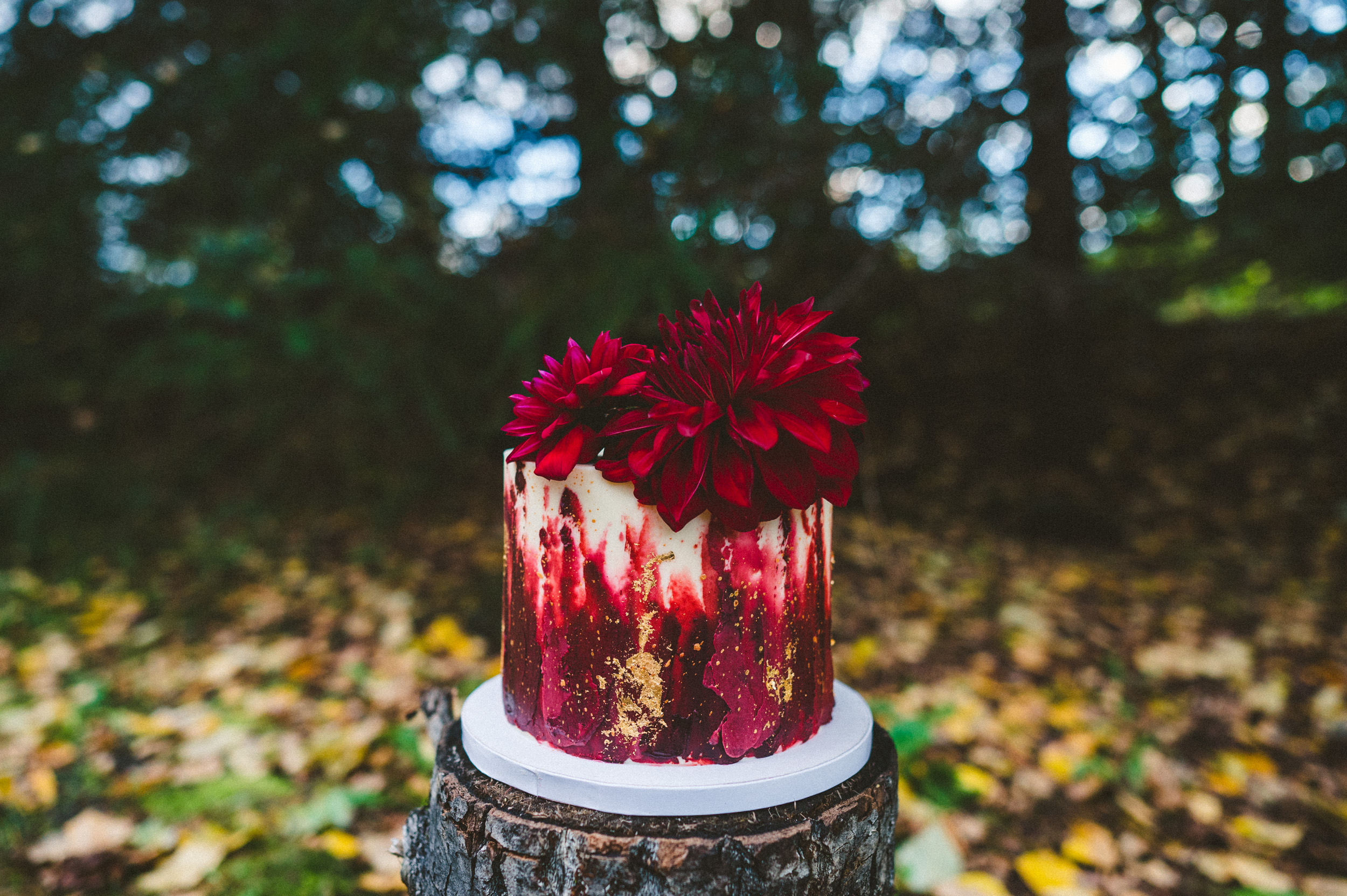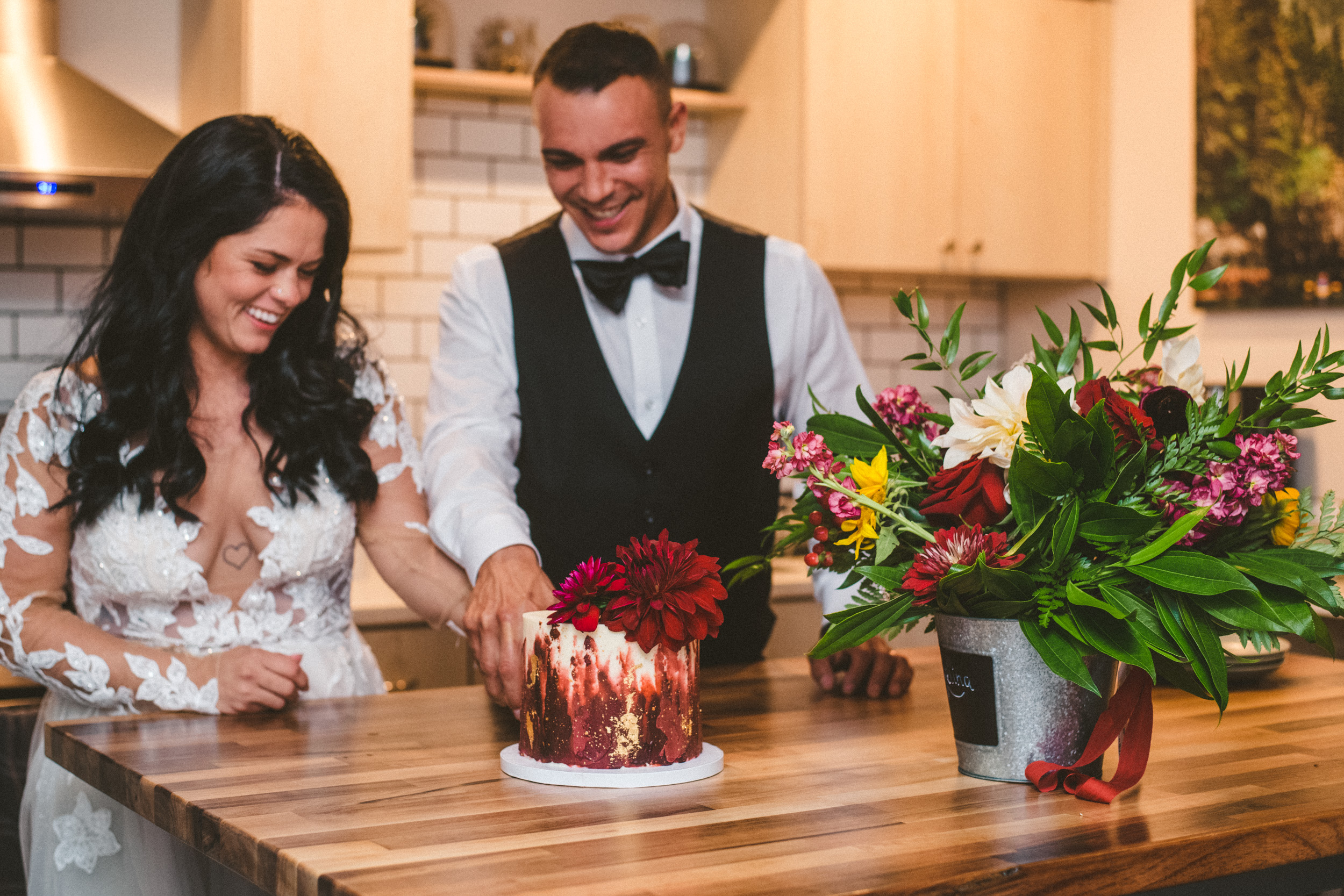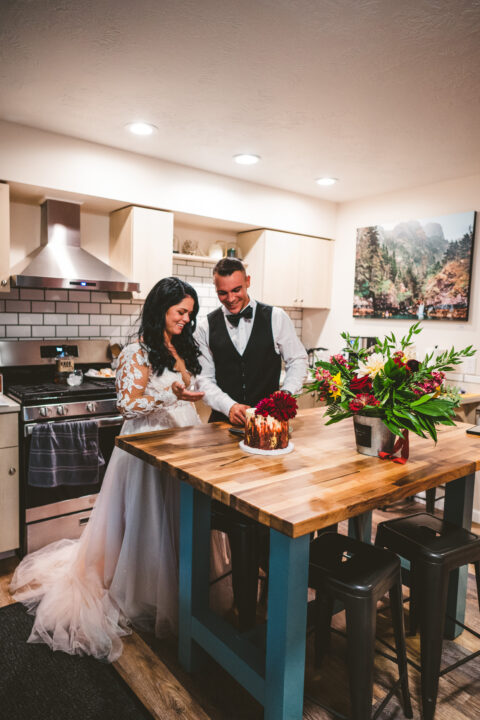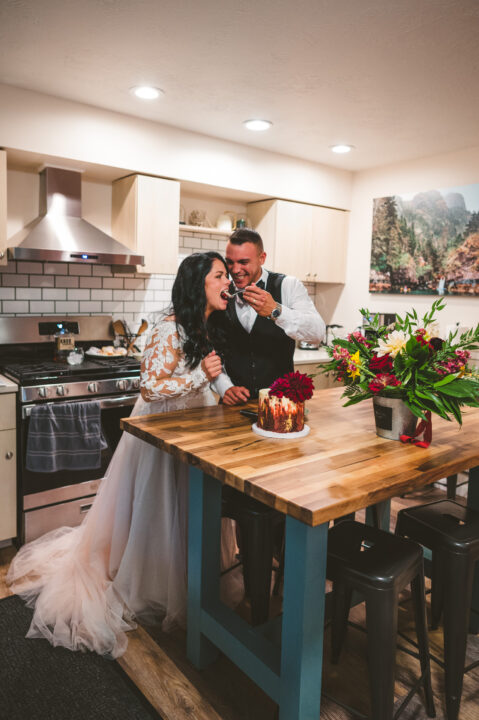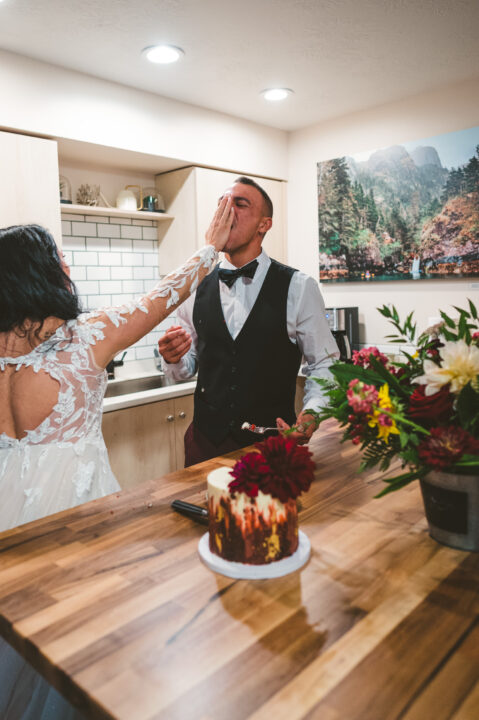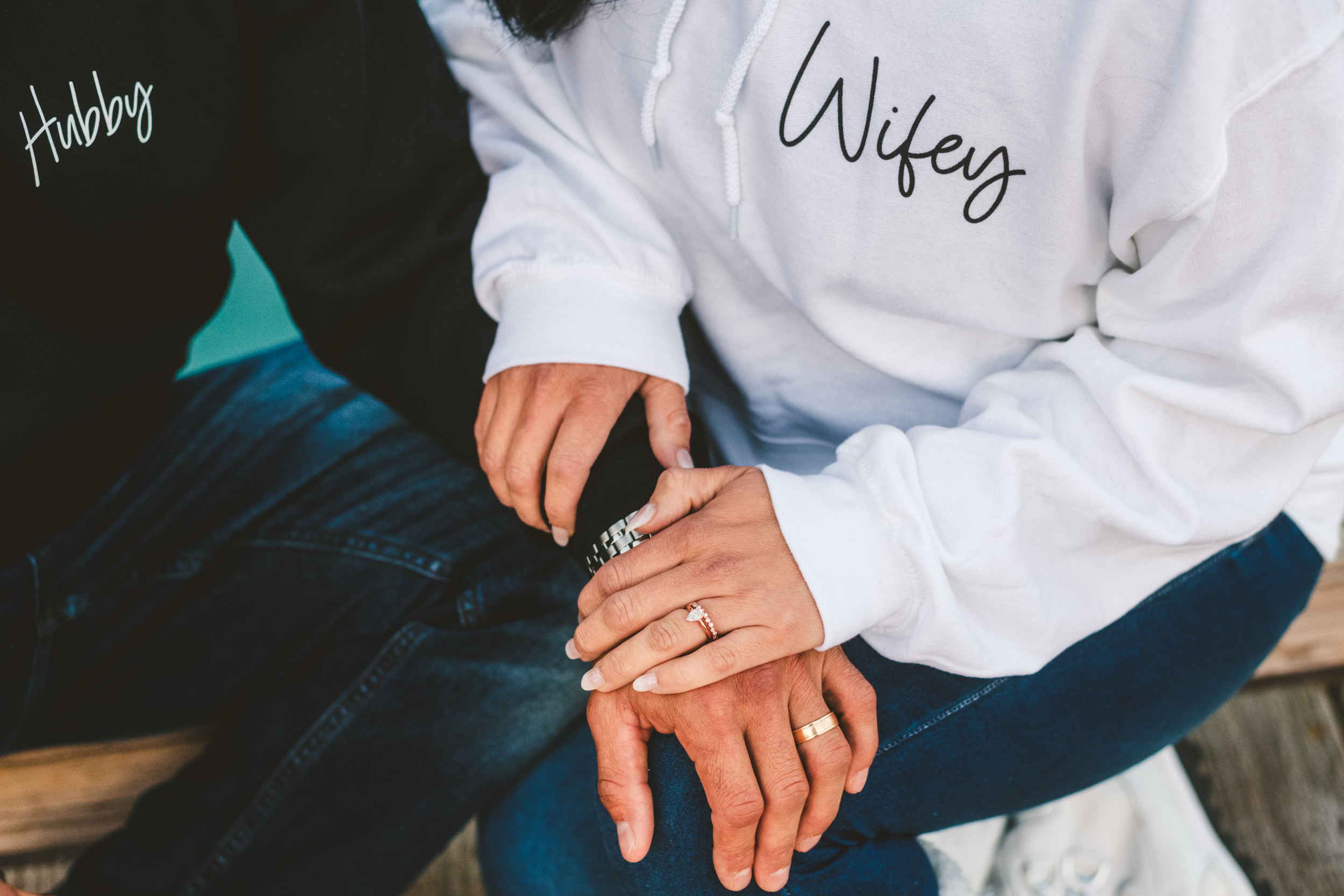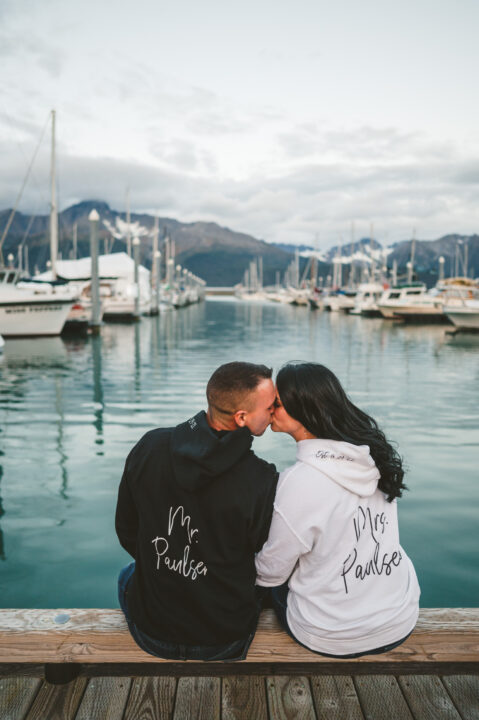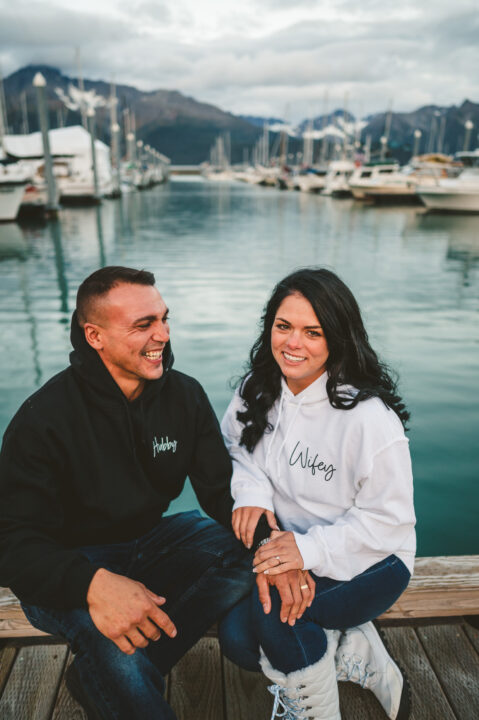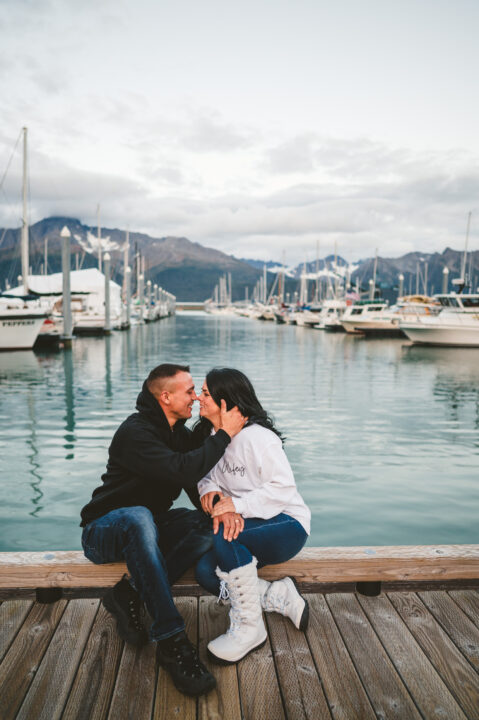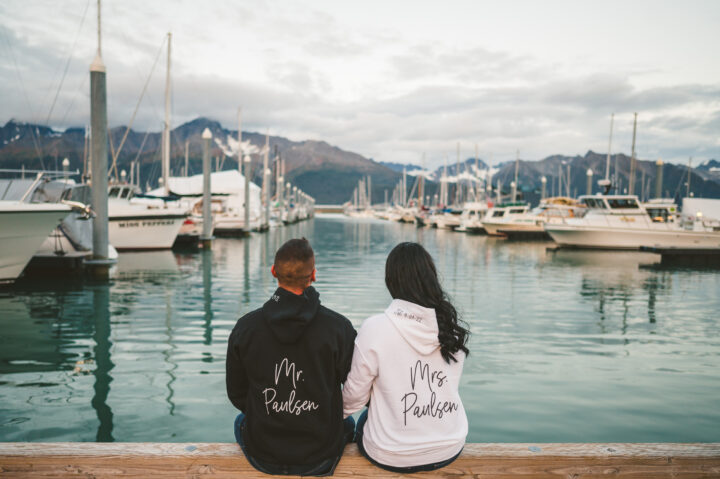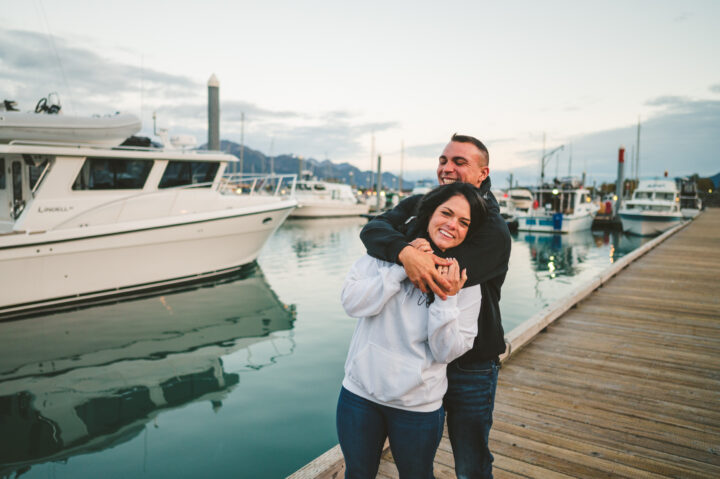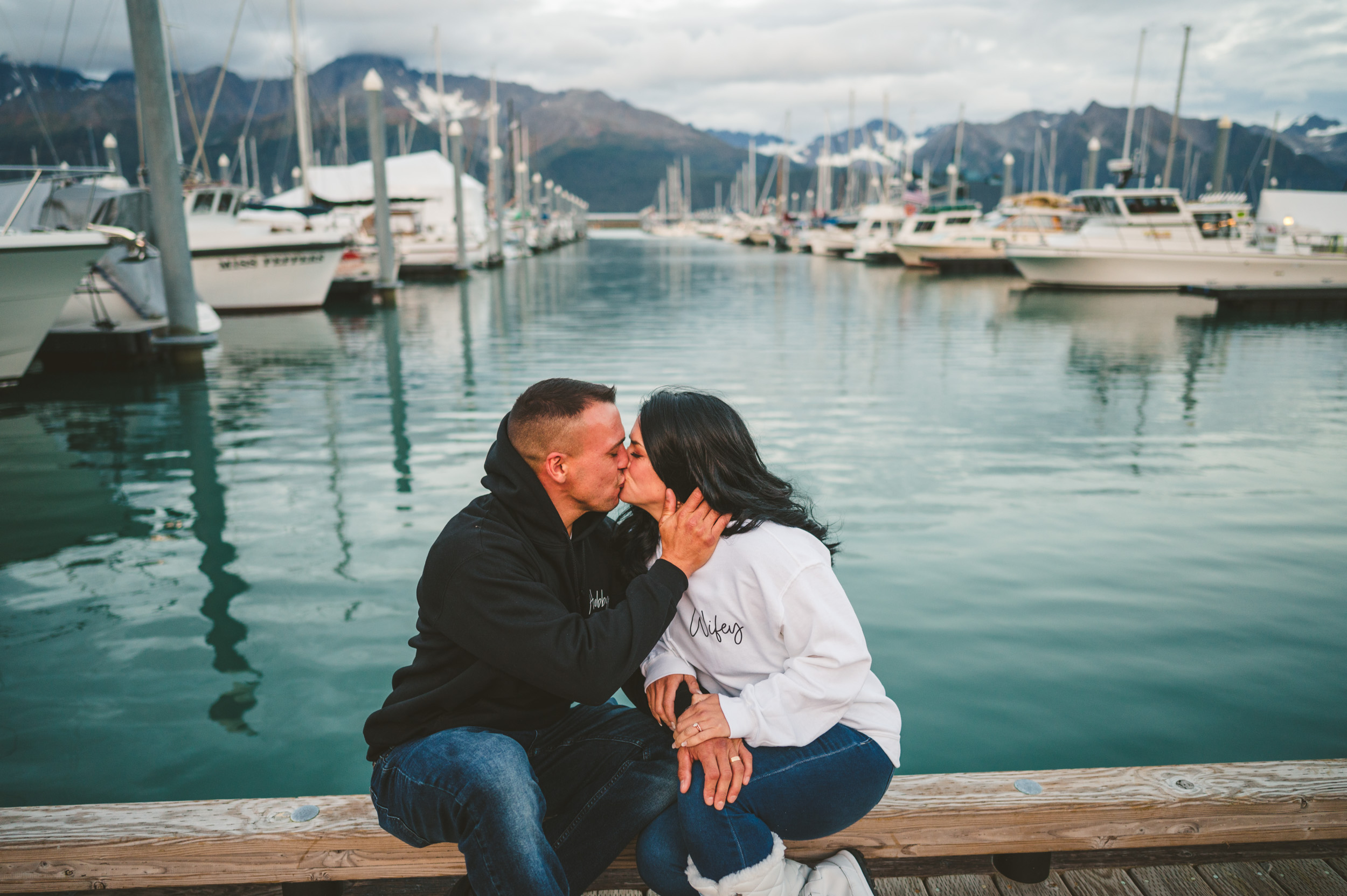 Ready to plan your own Alaska elopement?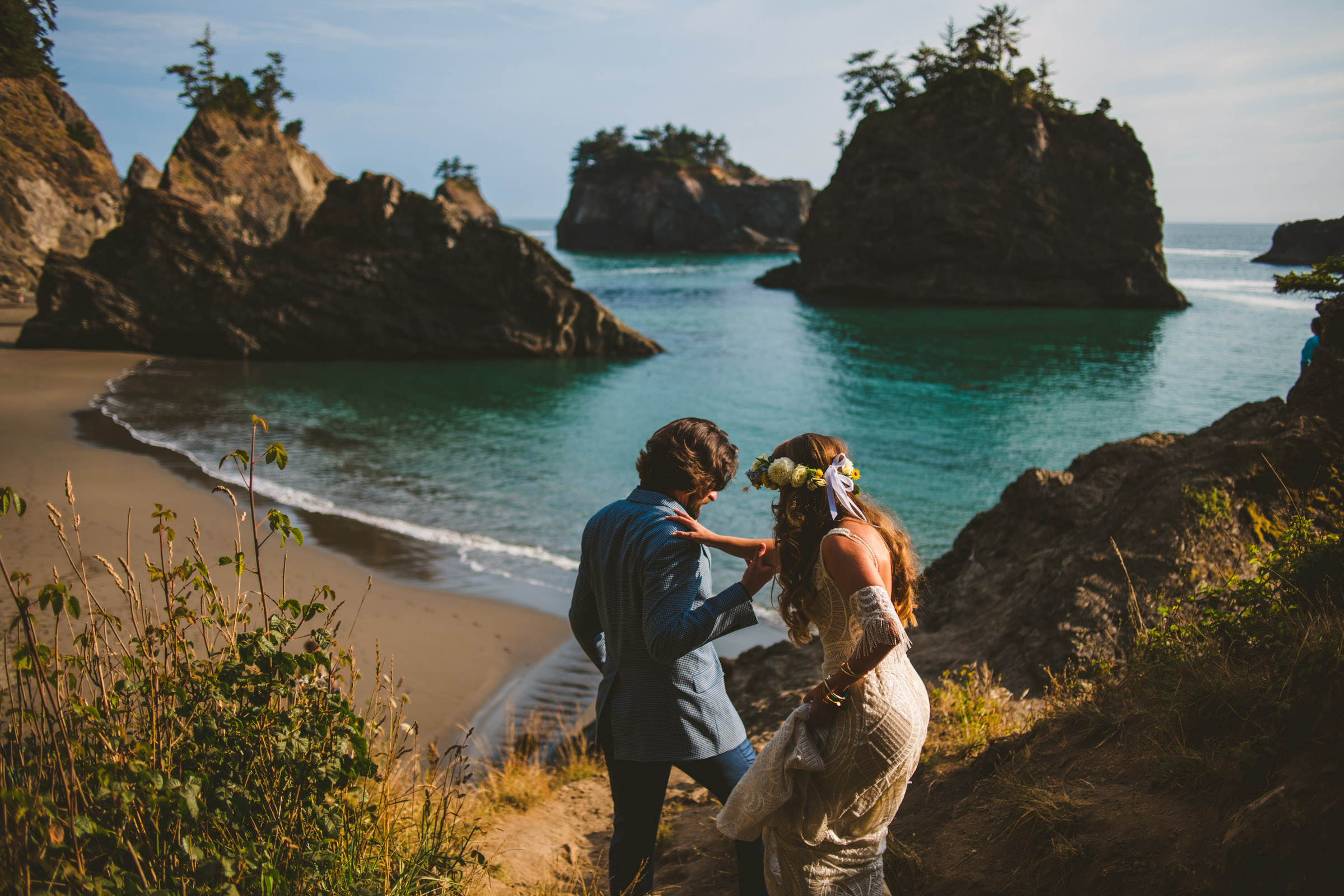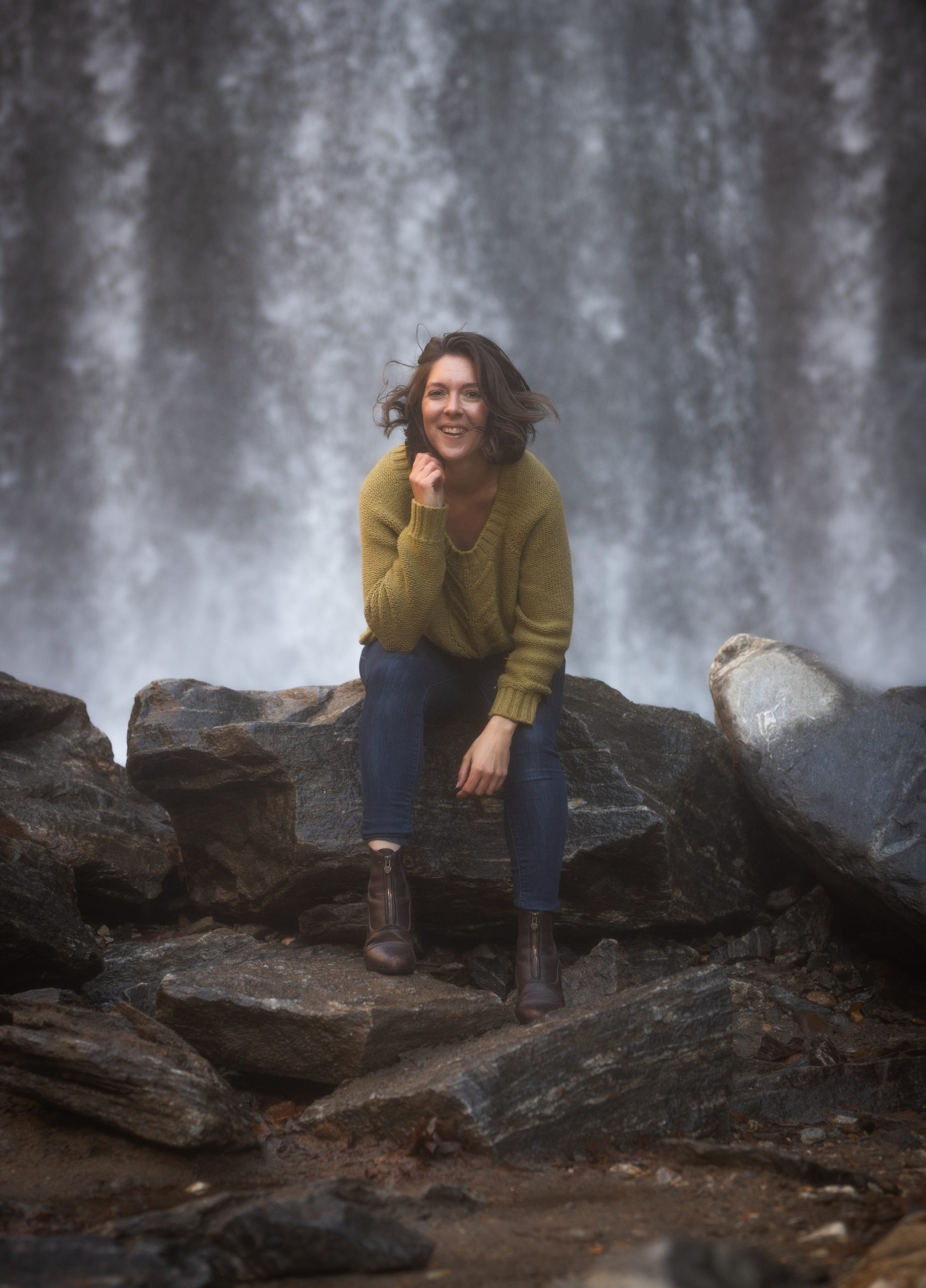 As an elopement photographer and outdoor enthusiast I get absolutely giddy with excitement when helping fellow adventure seekers, travelers, dreamers & fun-loving couples plan their experience based, intentional wedding days.
I live on the road full time traveling the country in my dream home on wheels – a 38' long fully off grid, converted bus.
Some of my favorite adventures include: Backpacking and ice climbing in Alaska, hiking the Napali Coast on Kauai, trekking in the jungles of Costa Rica.