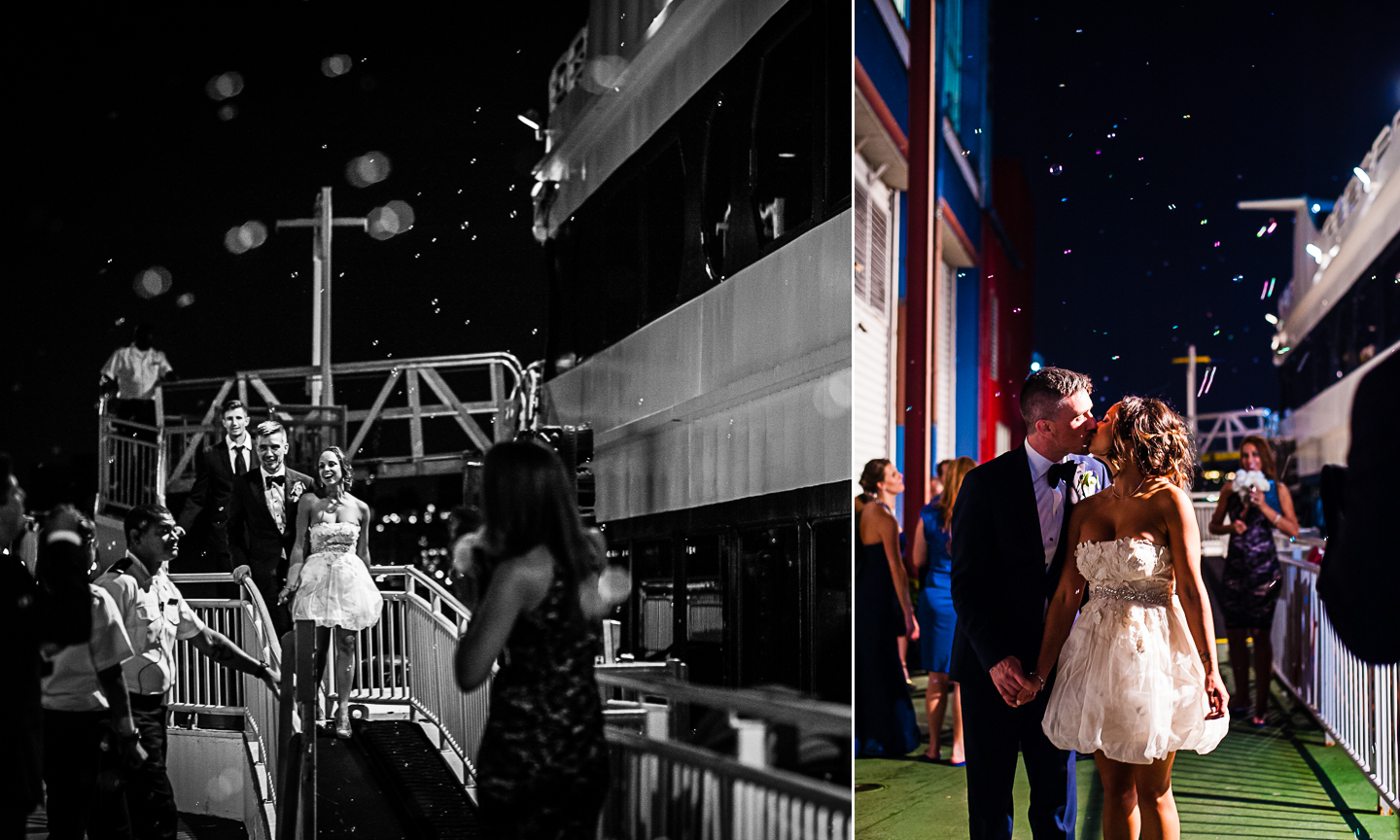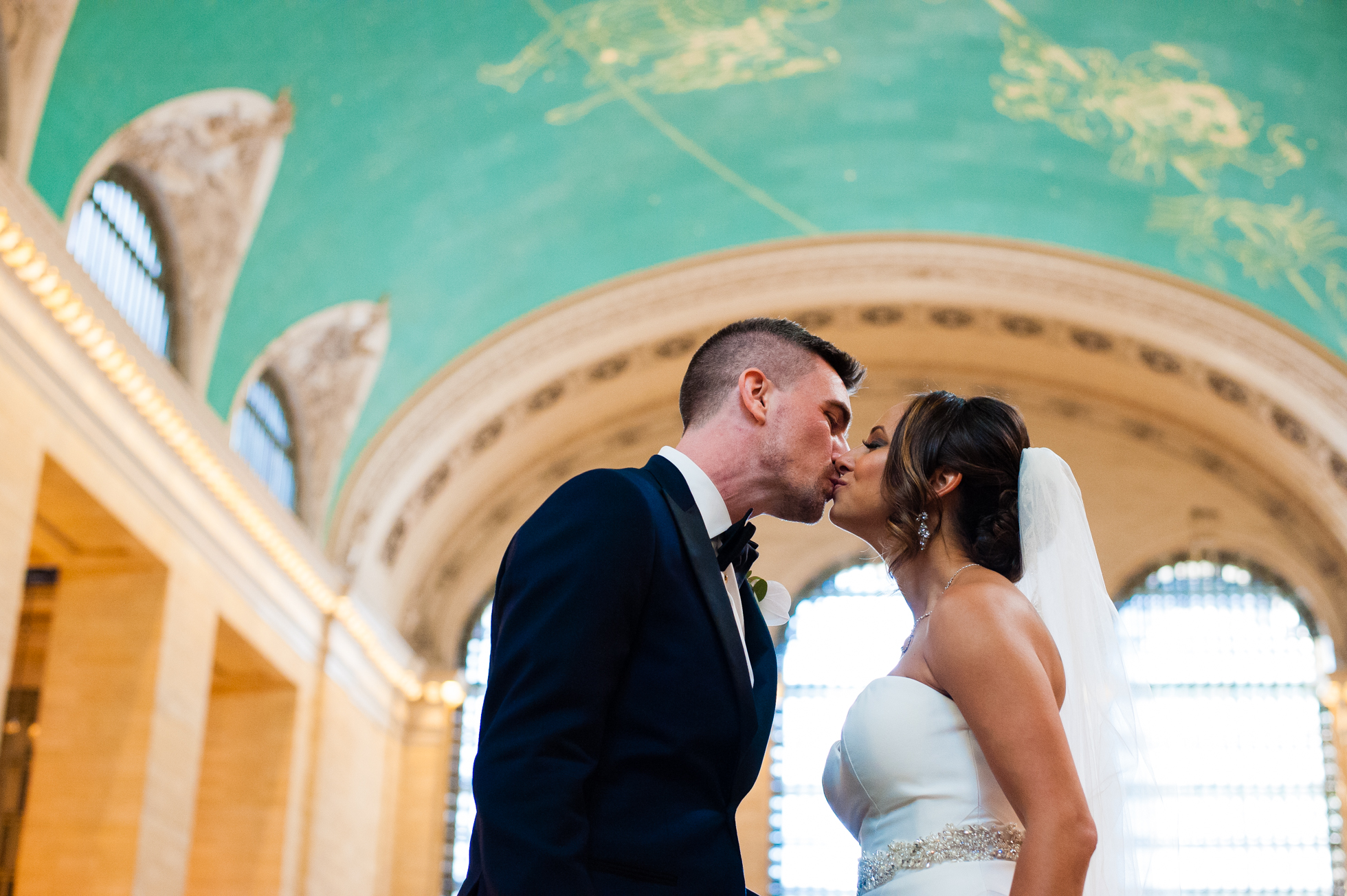 Okay, grab yourself a drink (again) because here is part two of Heidi and Andrew's NYC wedding. If you haven't seen part one stop right here and follow this link to check it out!!! Okay, now that you're all caught up, I'm so excited to share with you more of this amazing wedding. We left off with some bride and groom portraits in
Grand Central Station
and we're continuing today with a few photos in Central Park followed by their sunset ceremony on the top deck of The Atlantica and an epic dance party while cruising the NY Harbor!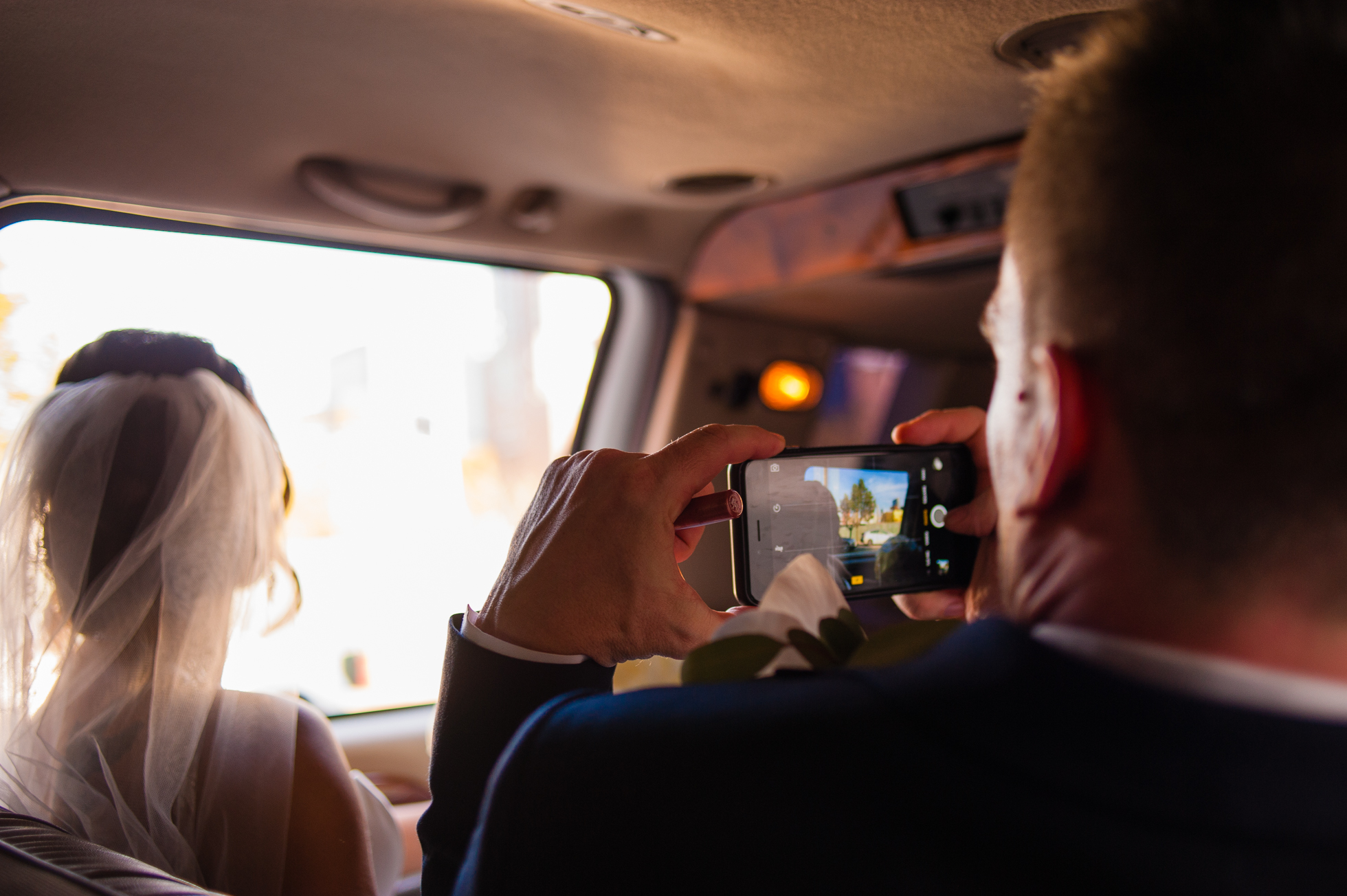 As we headed (via a hot limo) from Grand Central, Andrew snagged a couple photo's of his bride admiring the view…Those iconic city streets.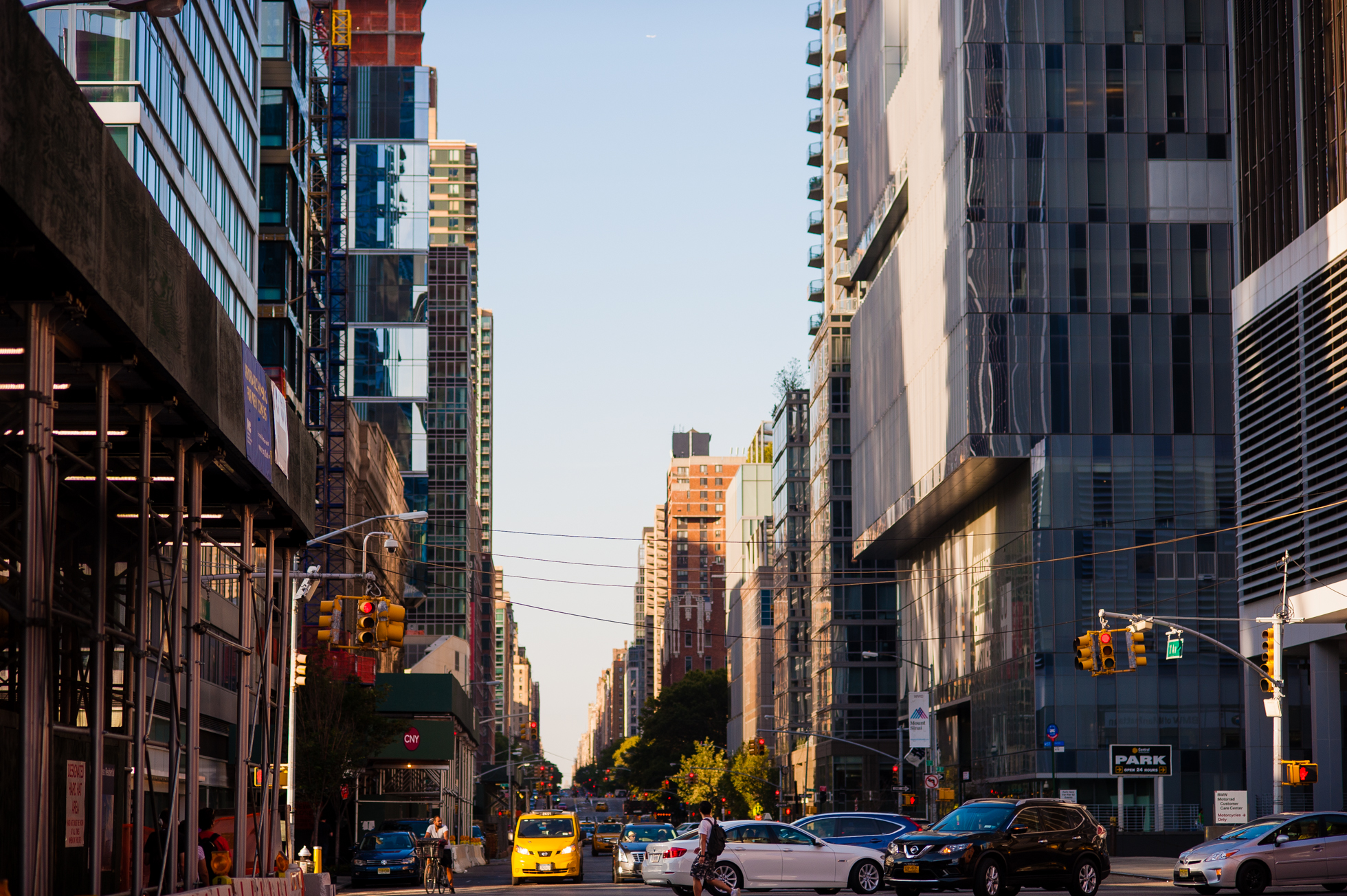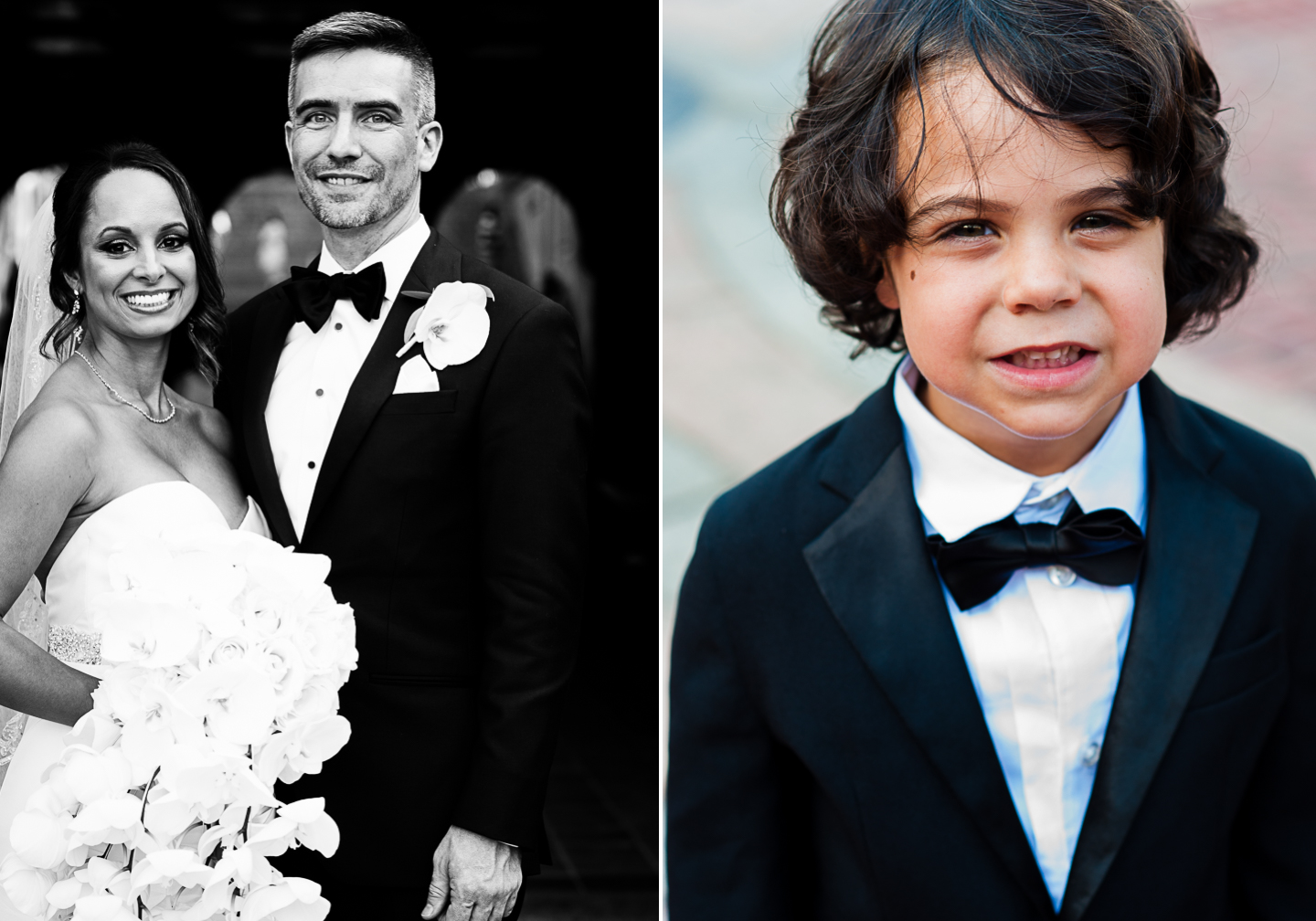 Have you seen a cuter ring bearer?! Not sure if we have!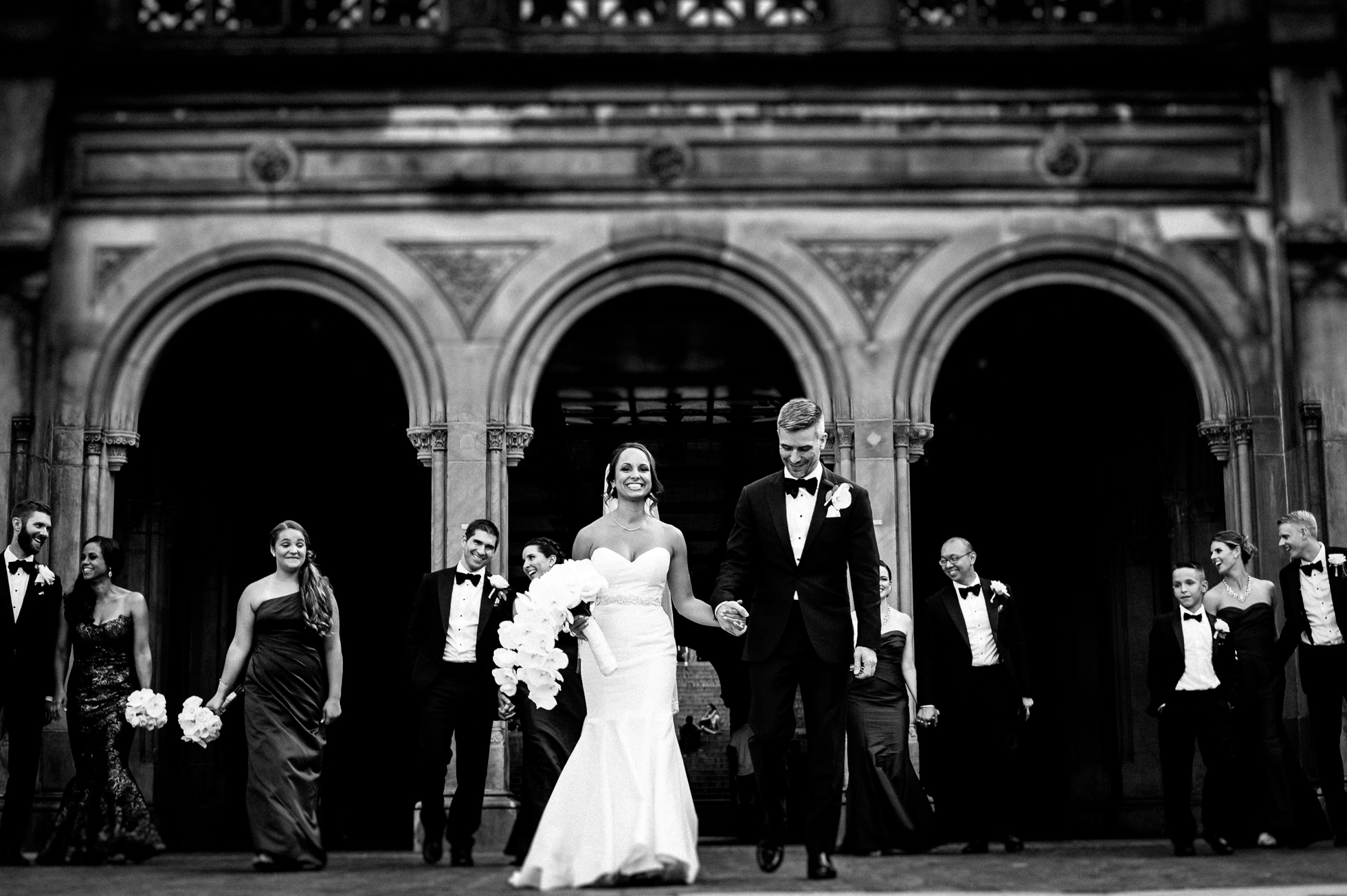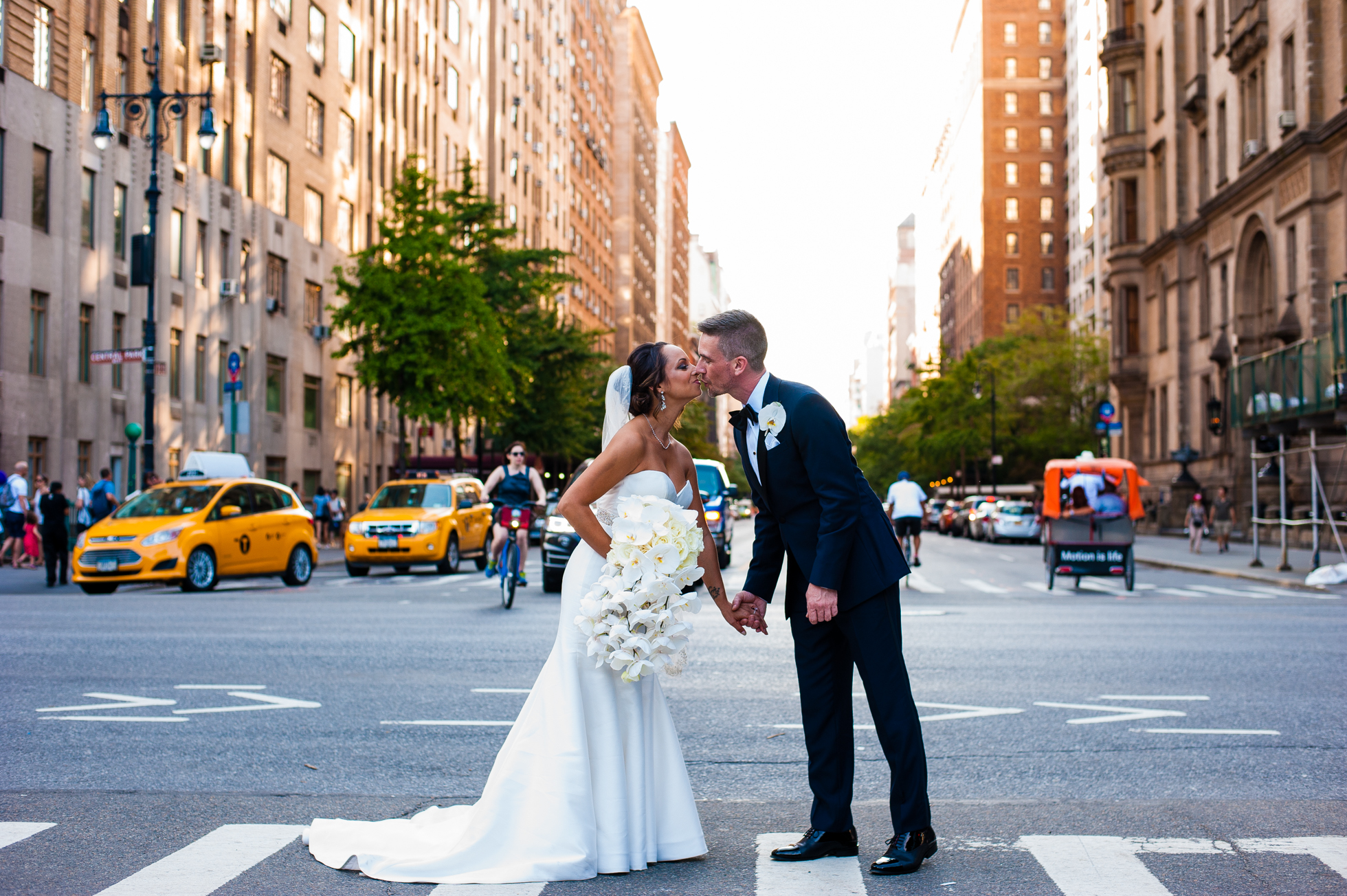 Love this one of Heidi and Andrew!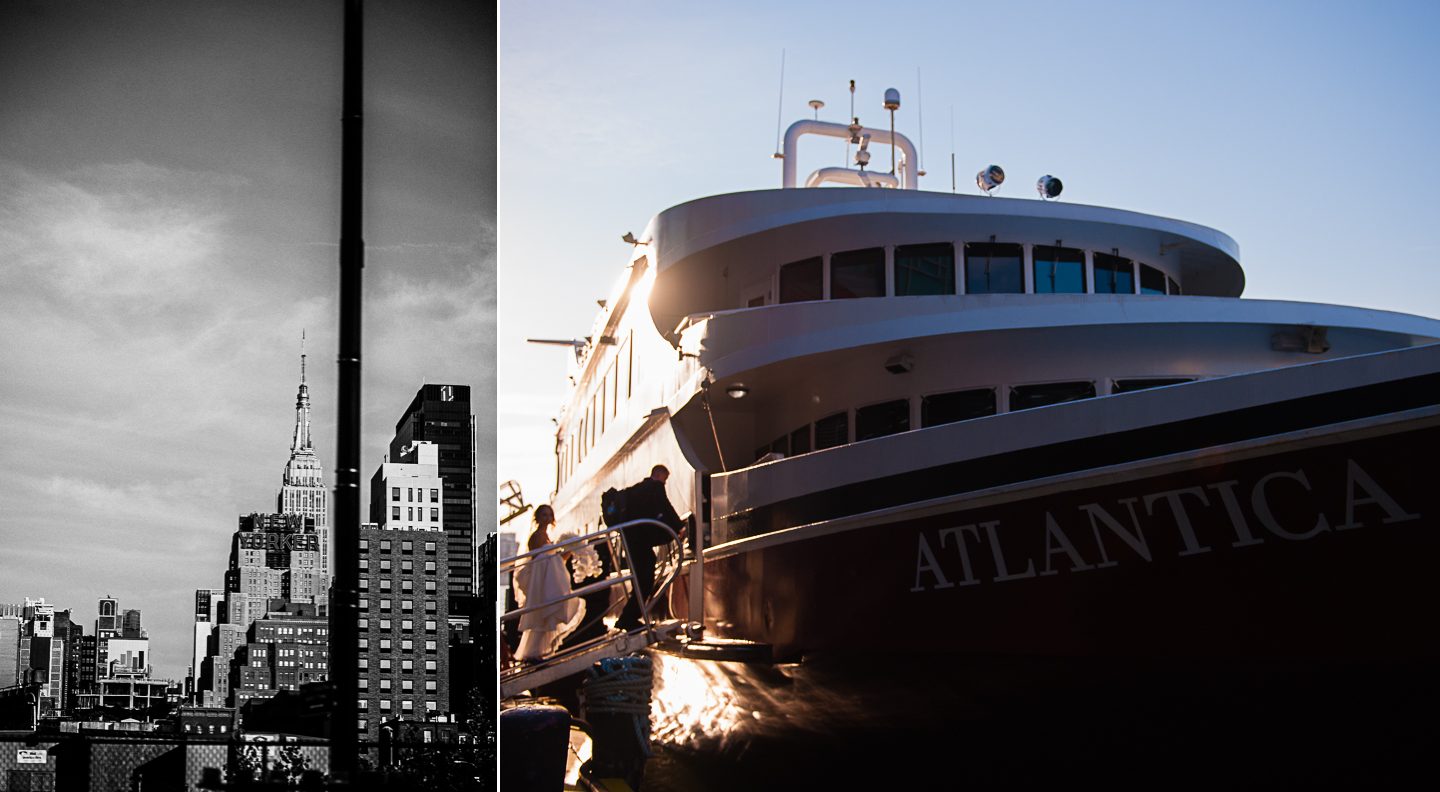 When we got to Chelsea Pier's, I hurried inside to grab just a couple details before all the guests boarded the Yacht!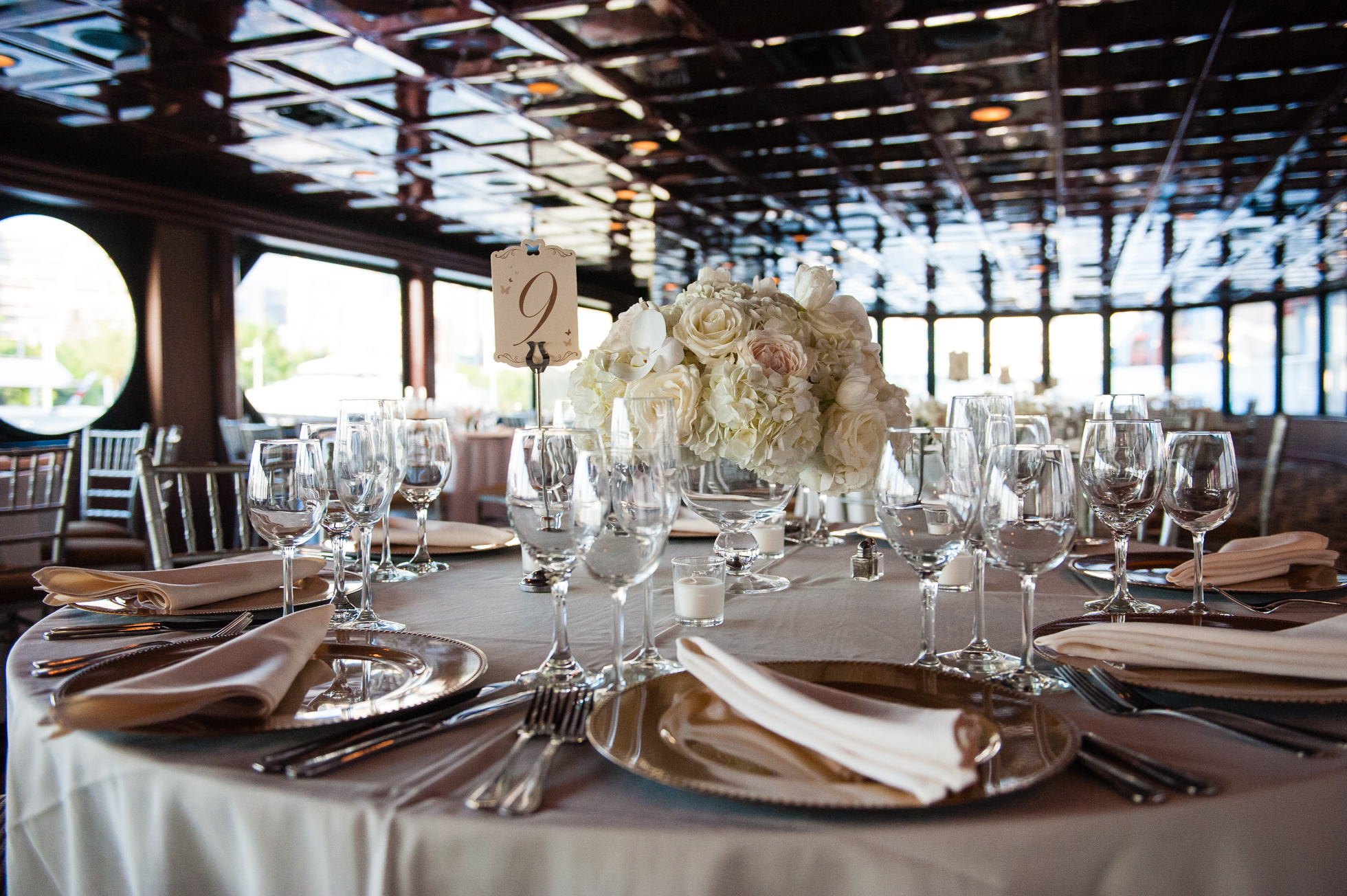 The lower level of the yacht was set for dinner, beautiful and classic!!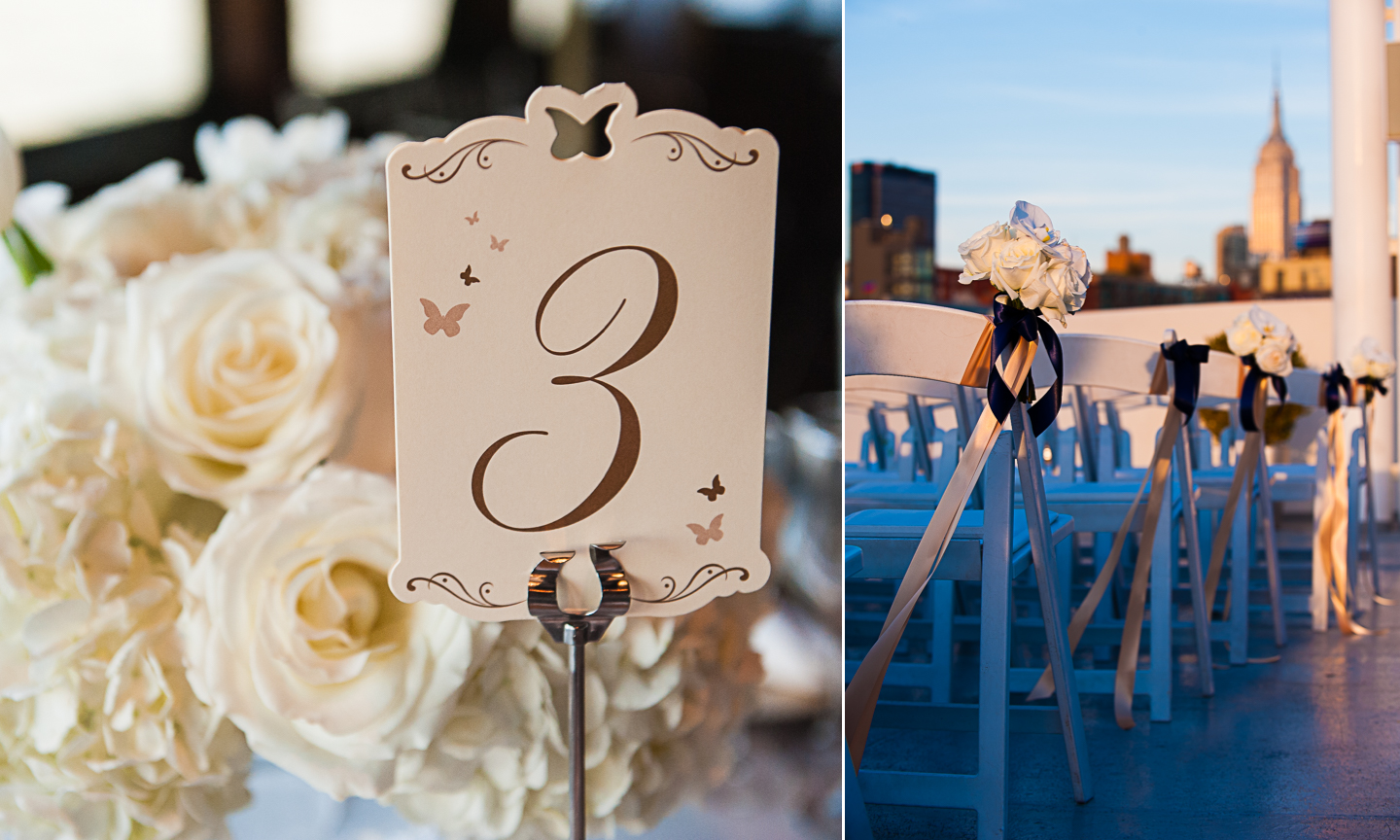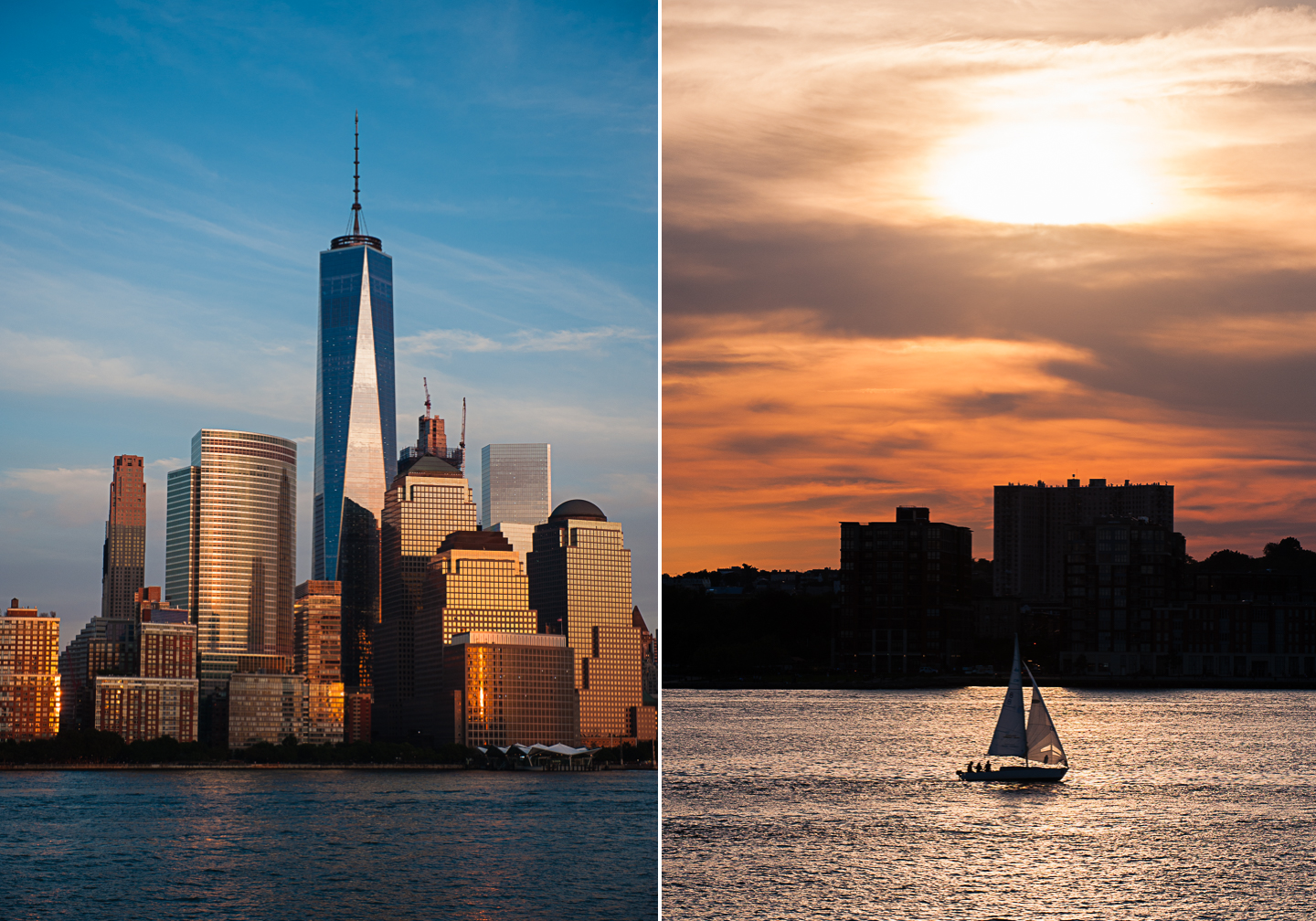 Noticing that the sun was starting to get low on the horizon I went to grab Heidi + Andrew for some impromptu photo's on the top deck!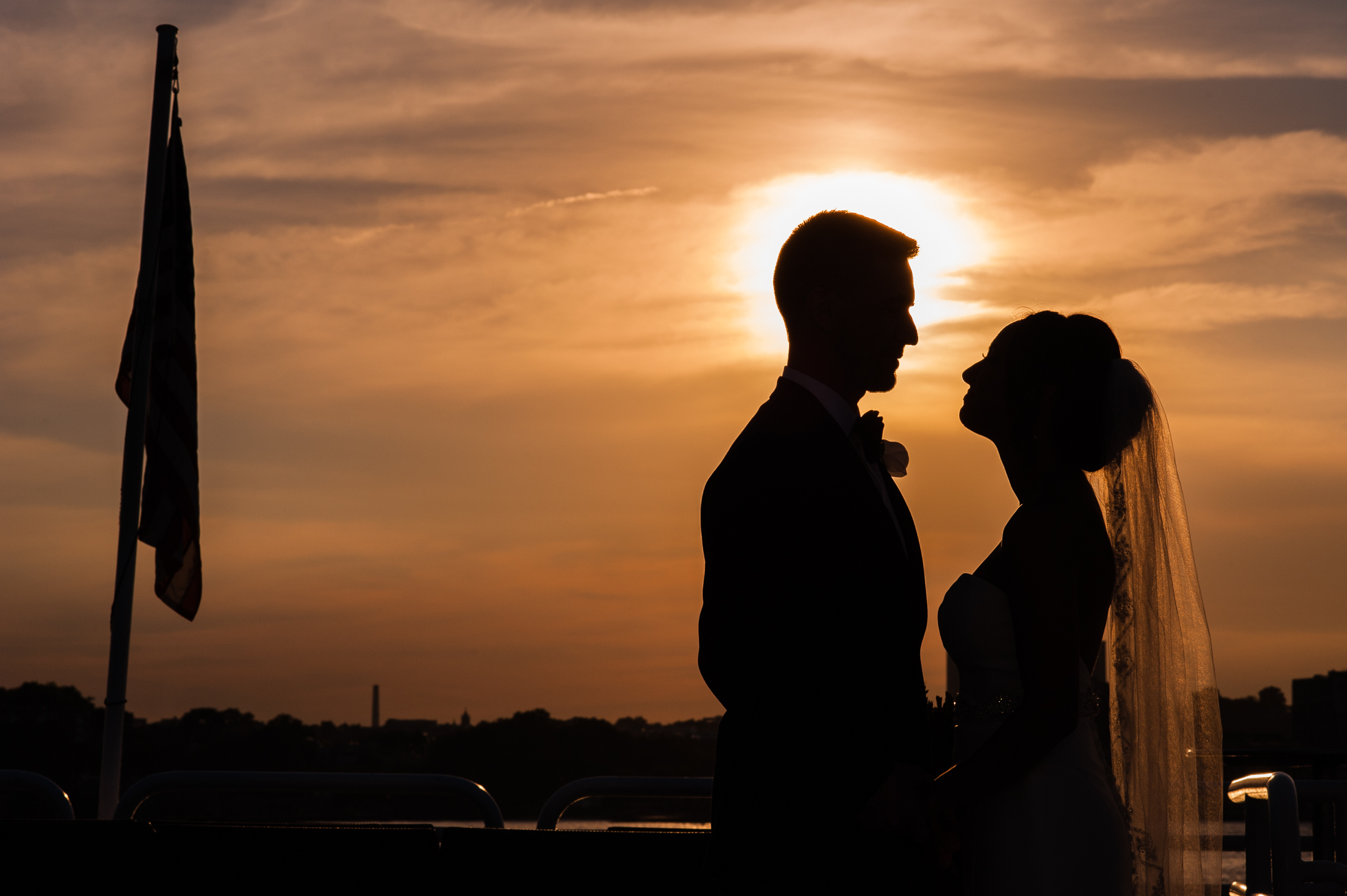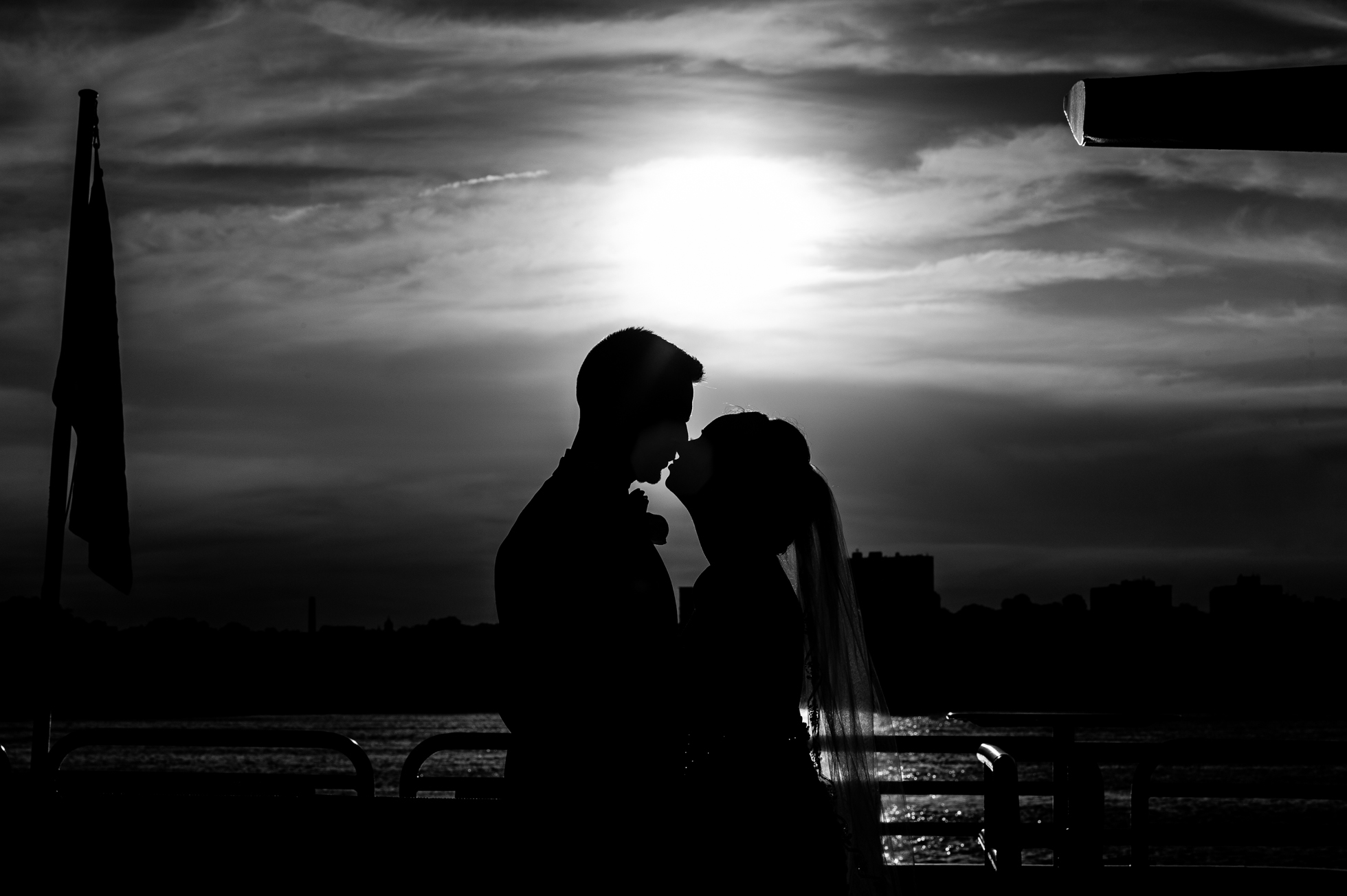 I'm glad I did! Man, the light was amazing!!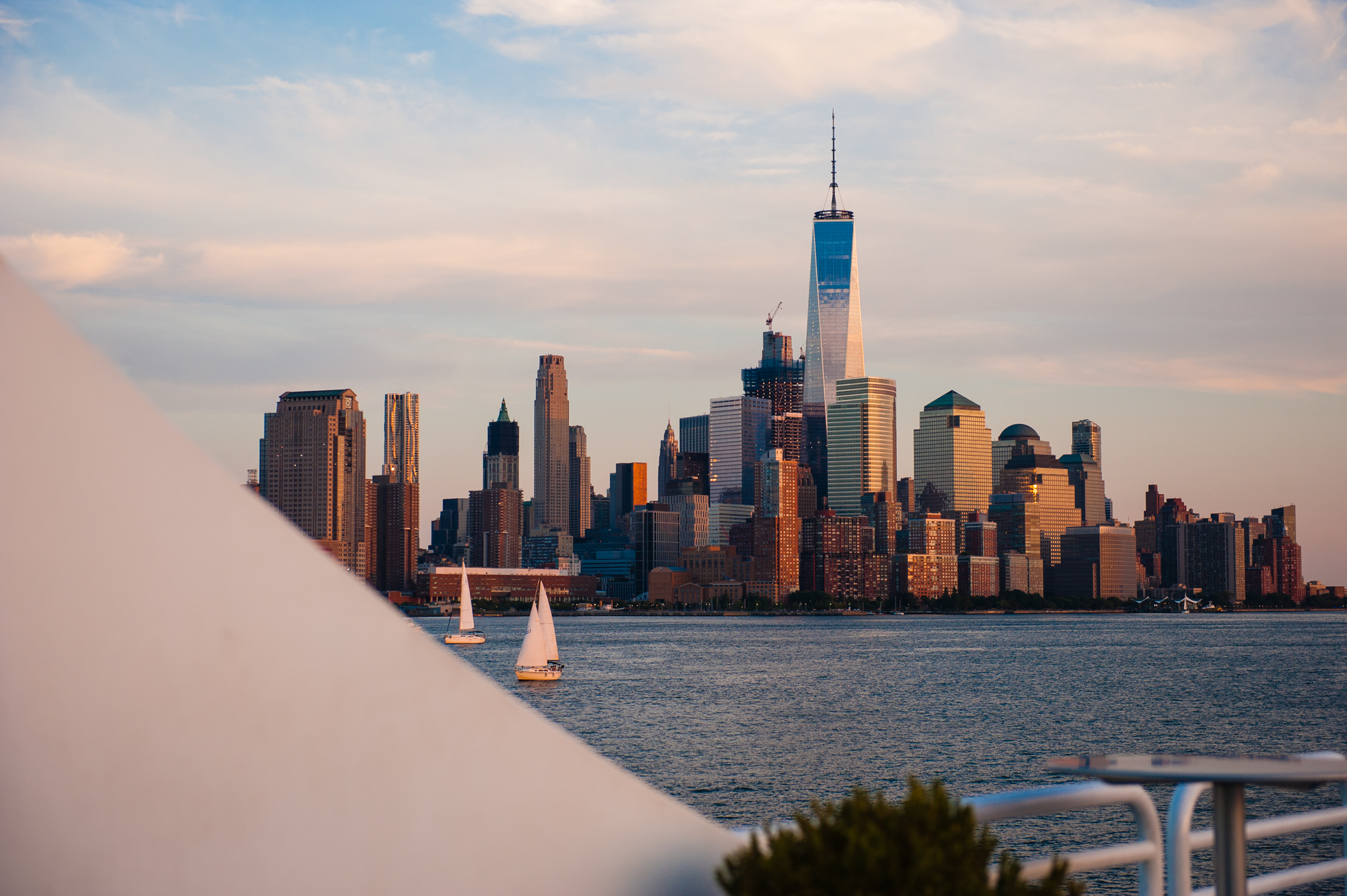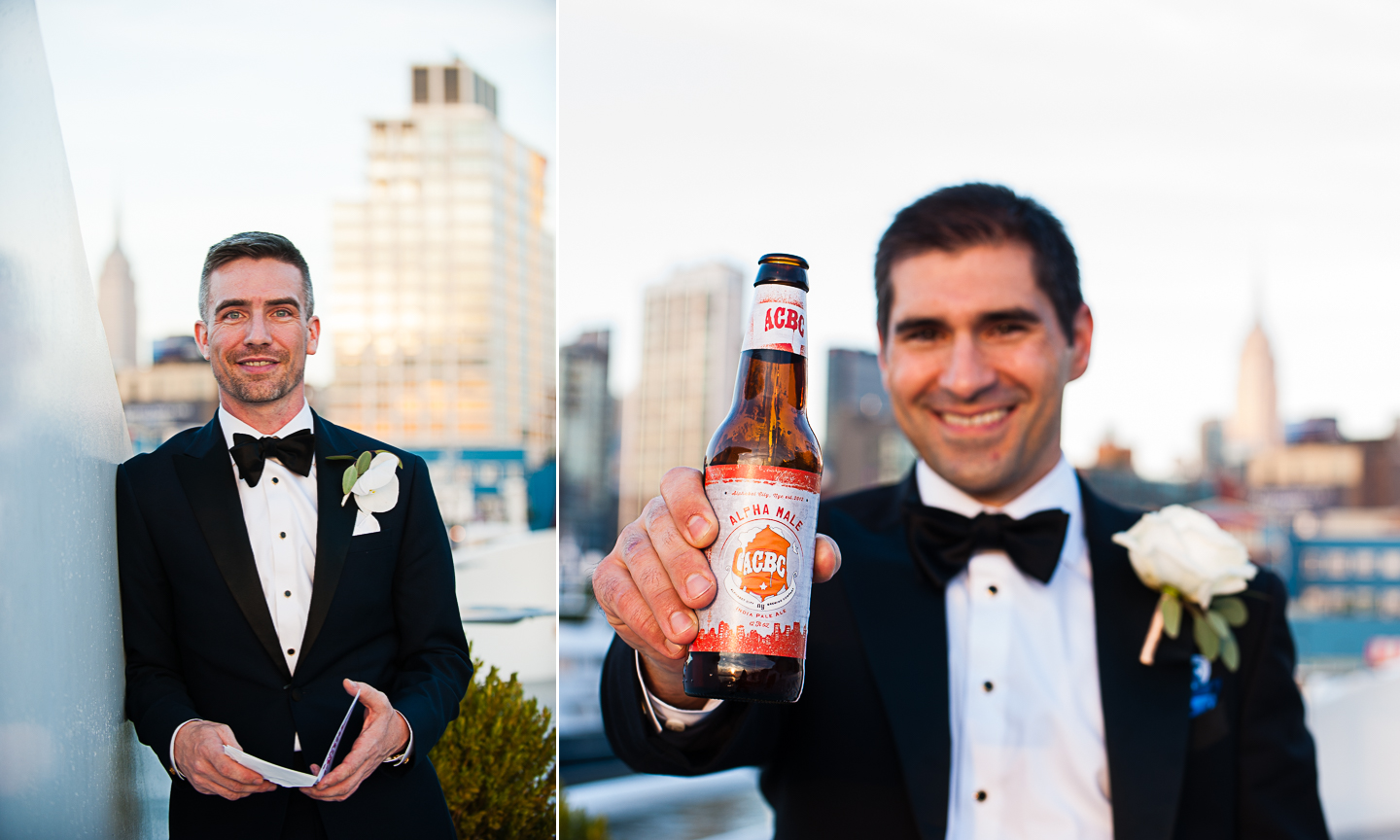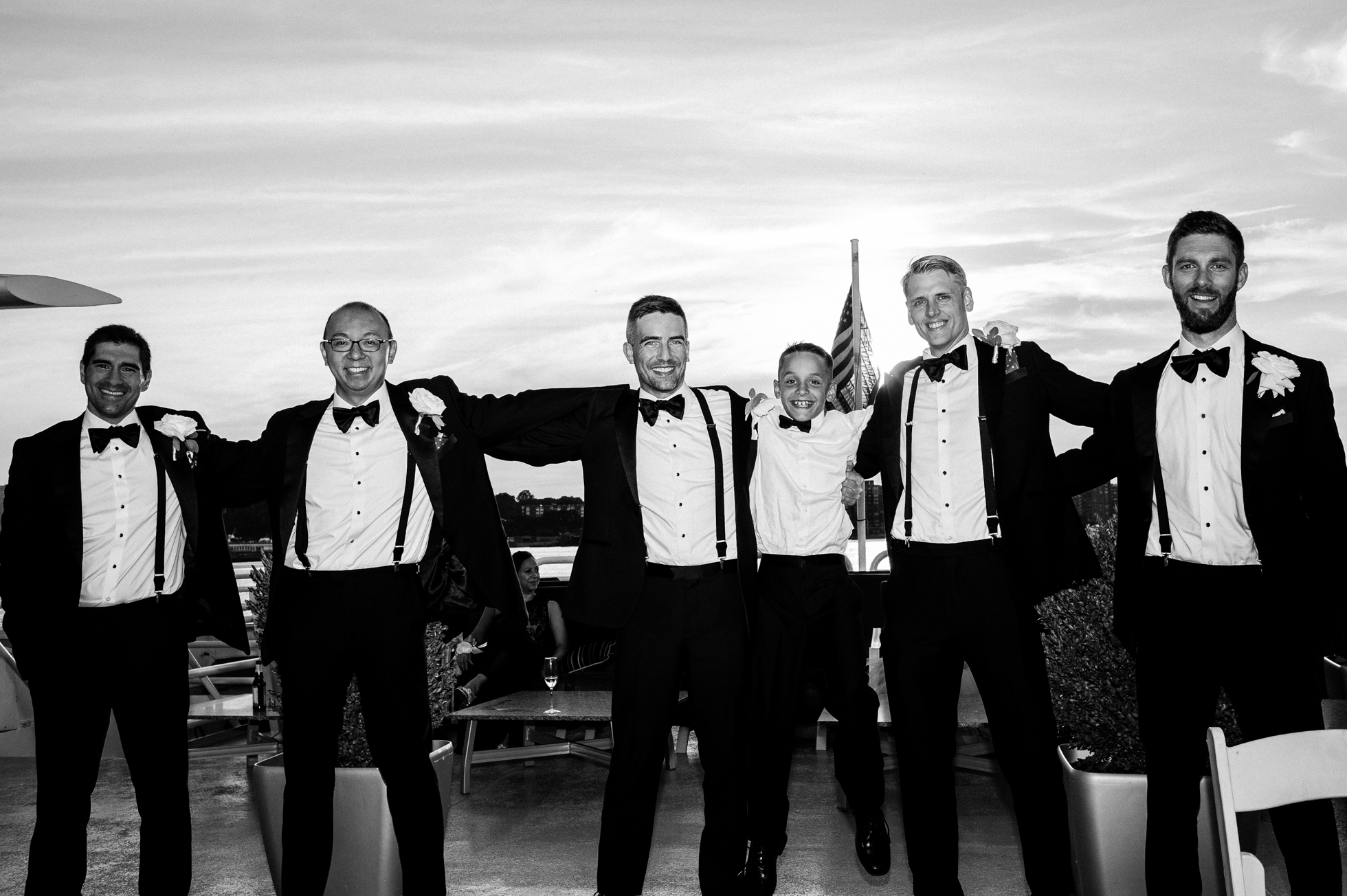 We had a few minutes before the ceremony to sneak a couple images of the wedding party!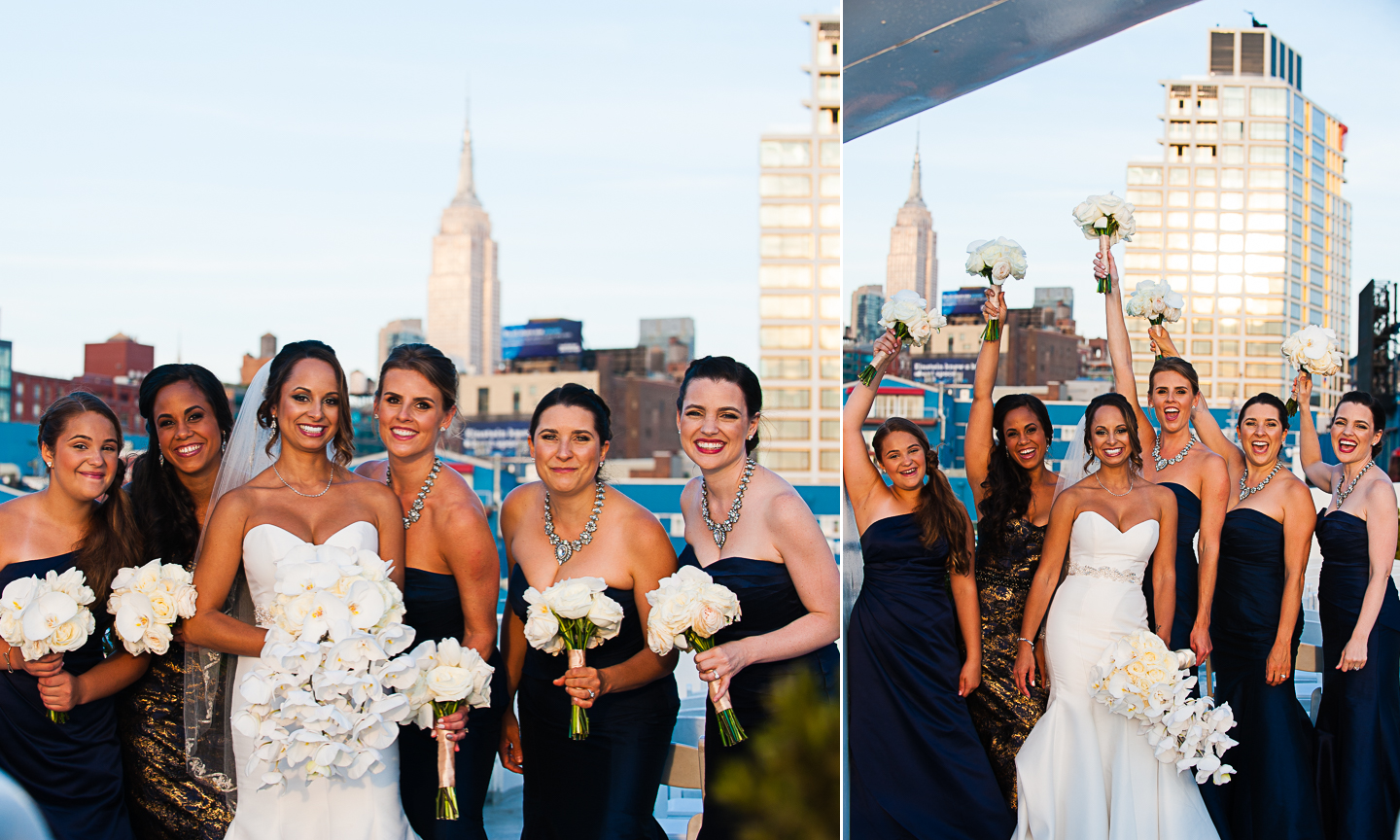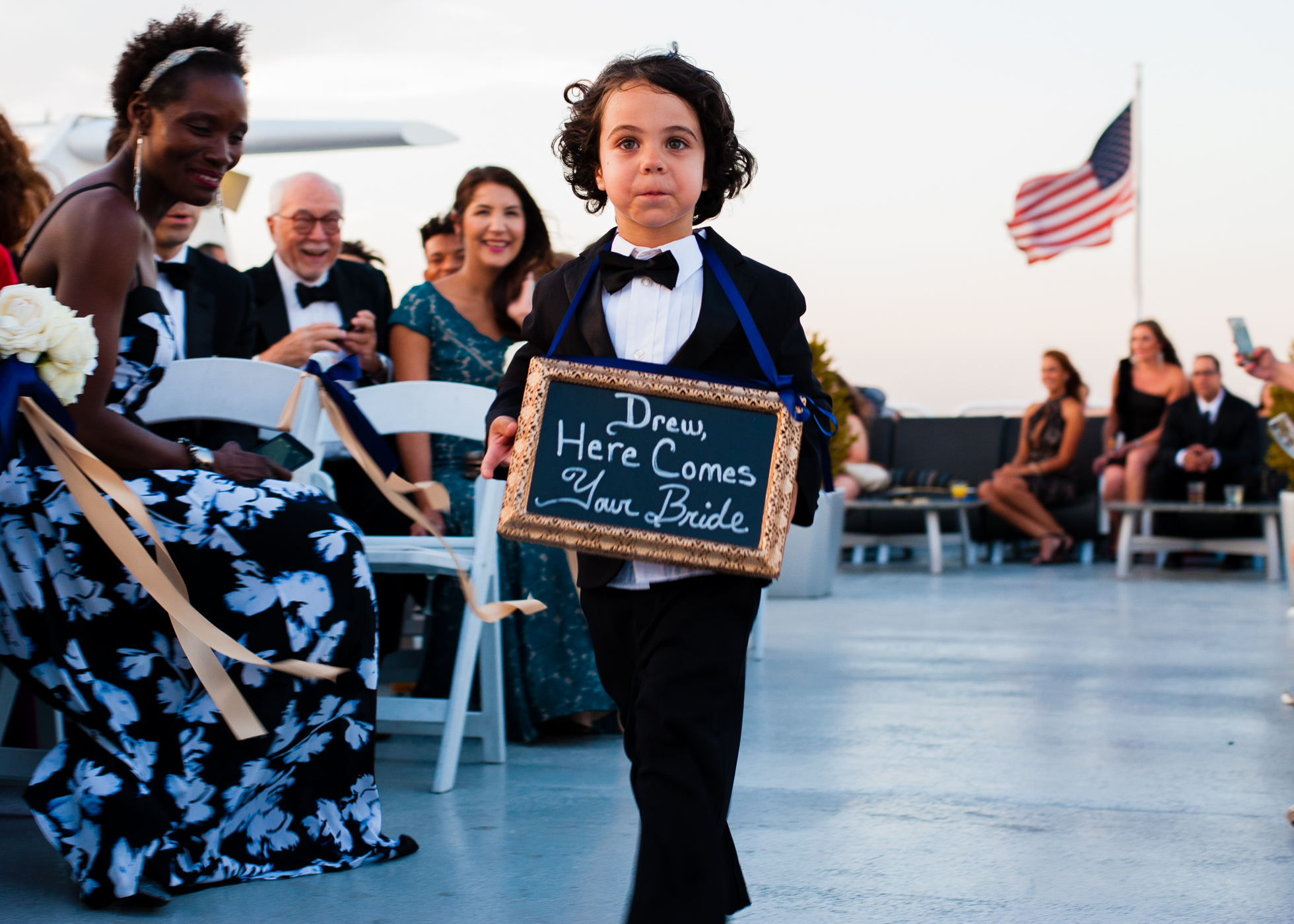 Isn't this adorable?!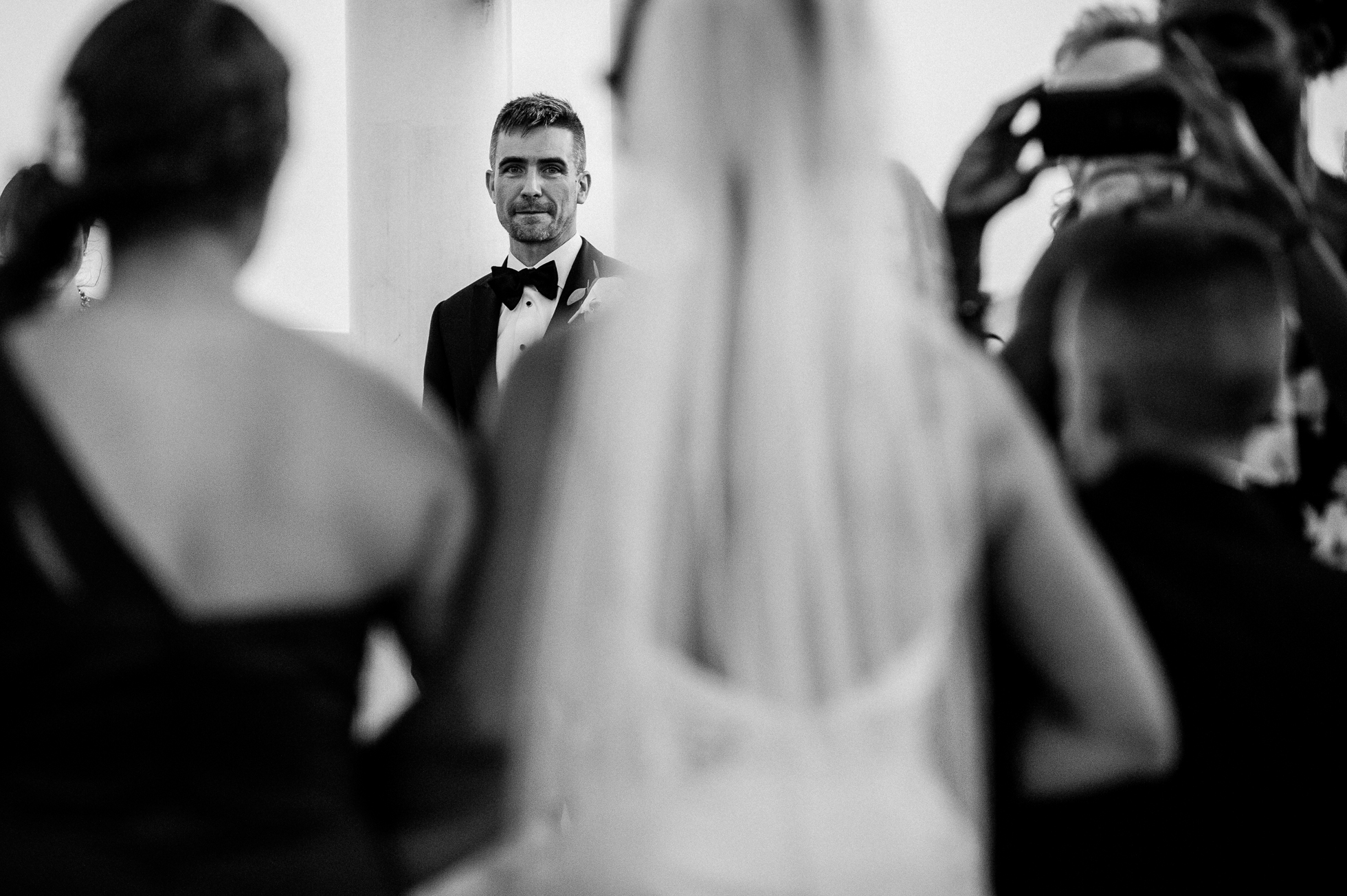 Heidi's two amazing kids walked her down the aisle, it was darling!!!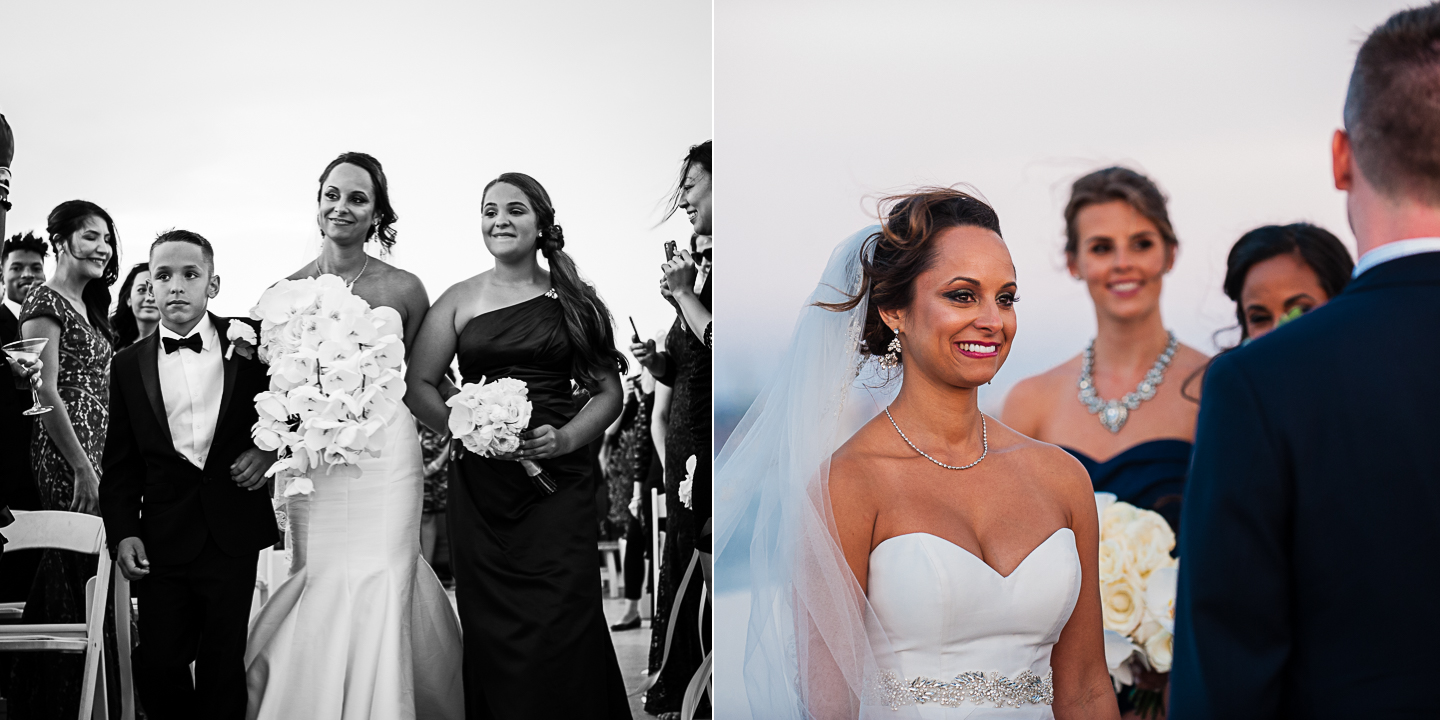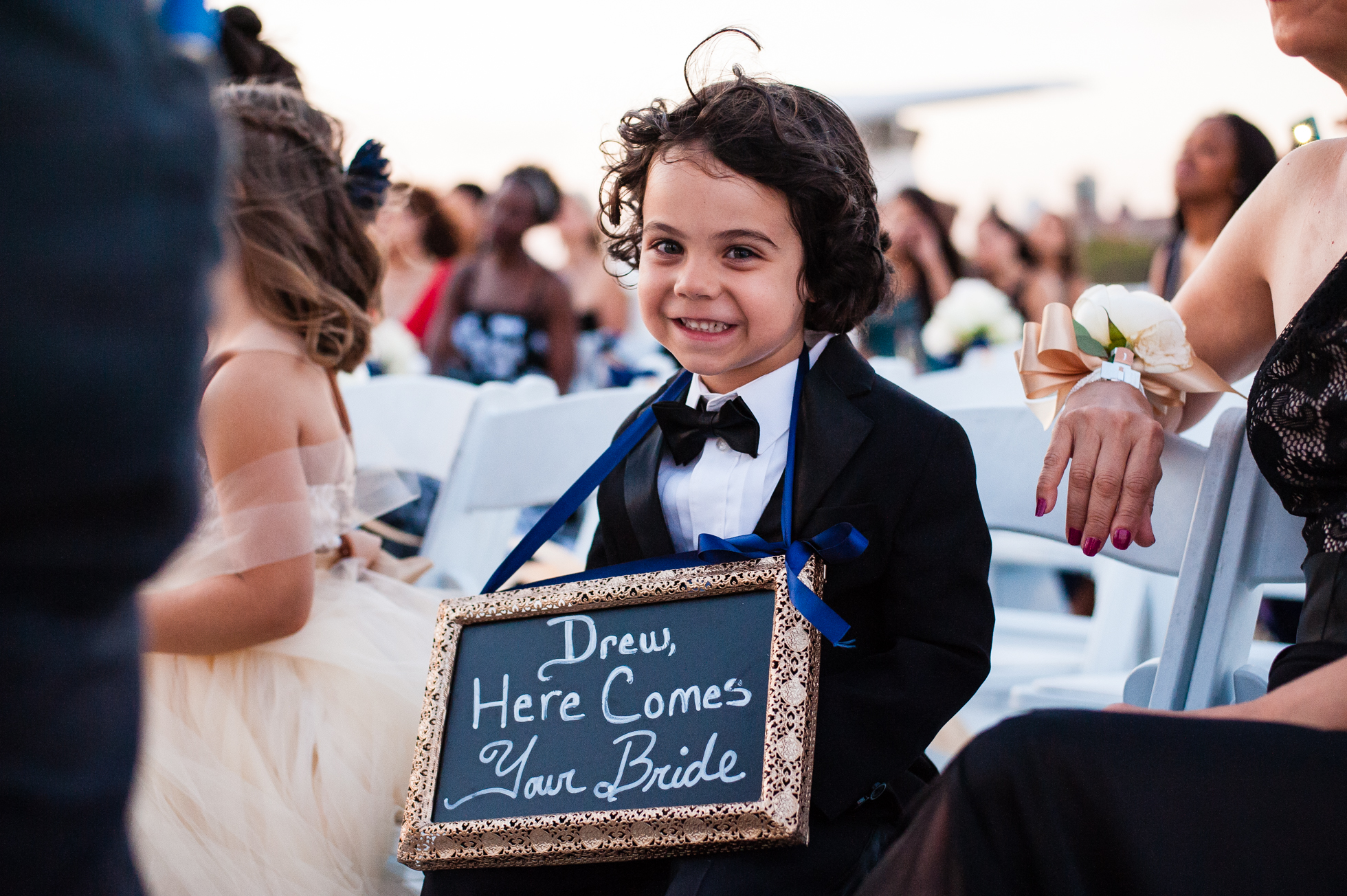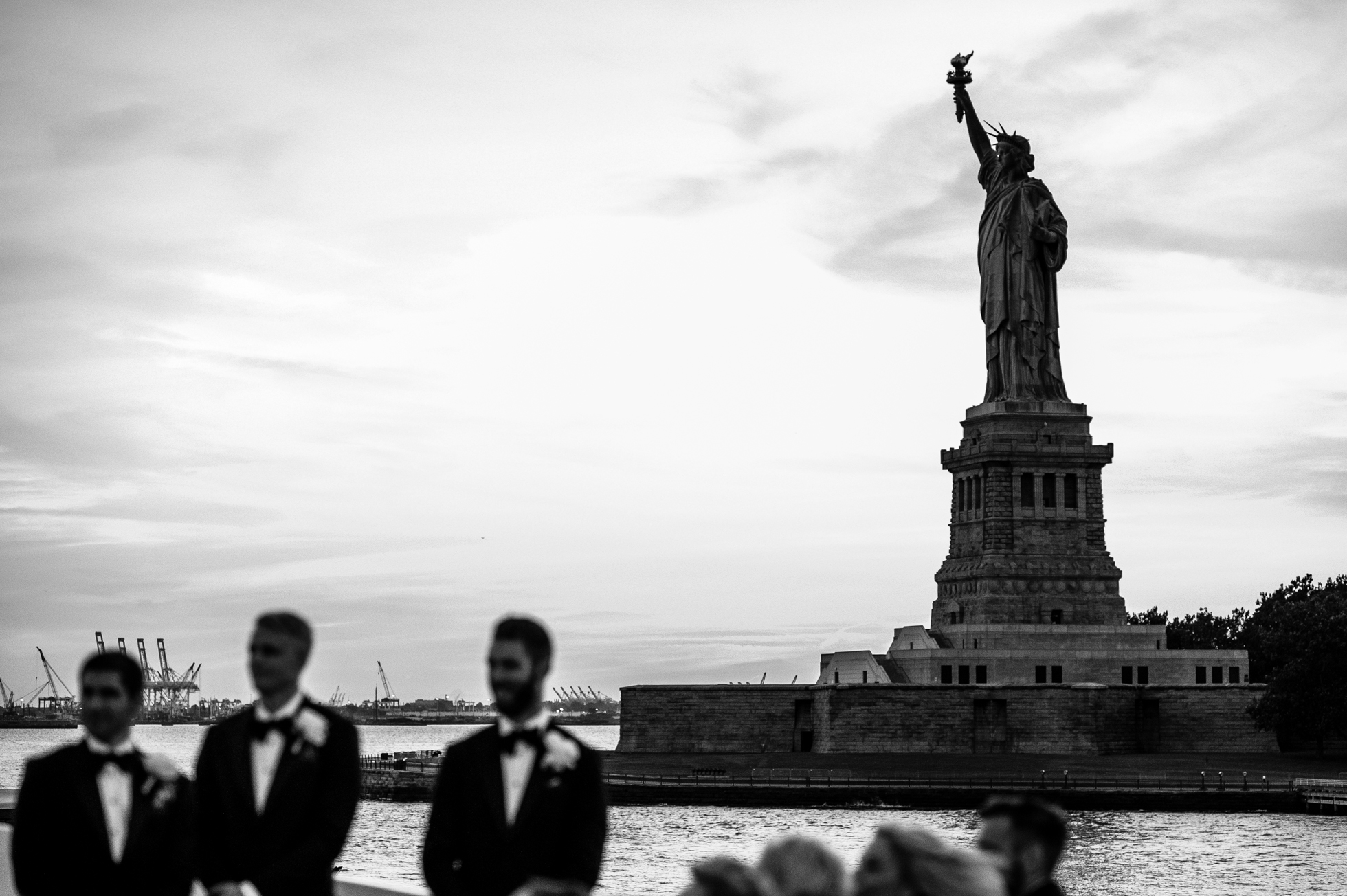 As the ceremony progressed, the boat pulled up along side
Ellis Island and the Statue of Liberty
, the guests were treated to a gorgeous view!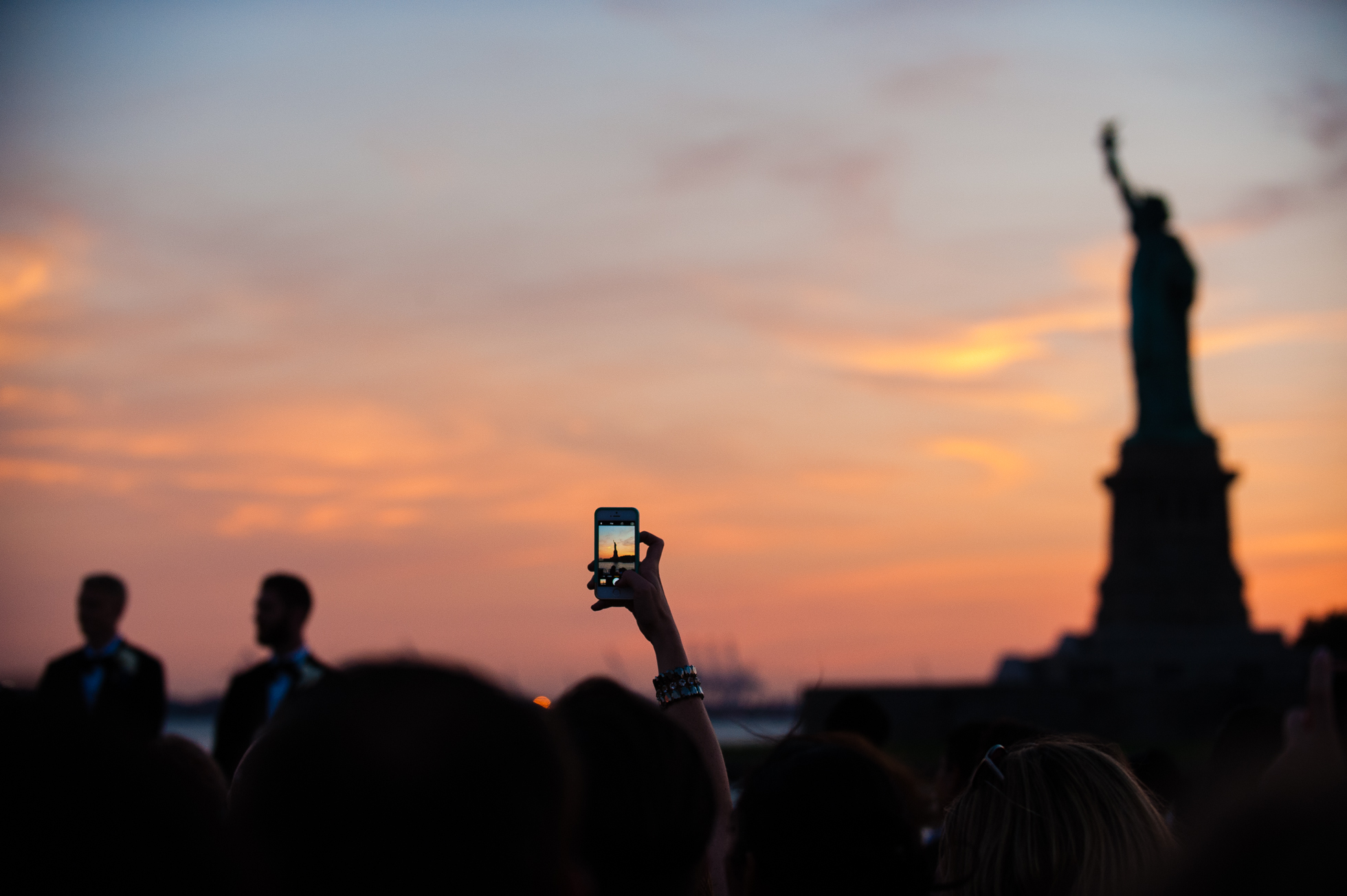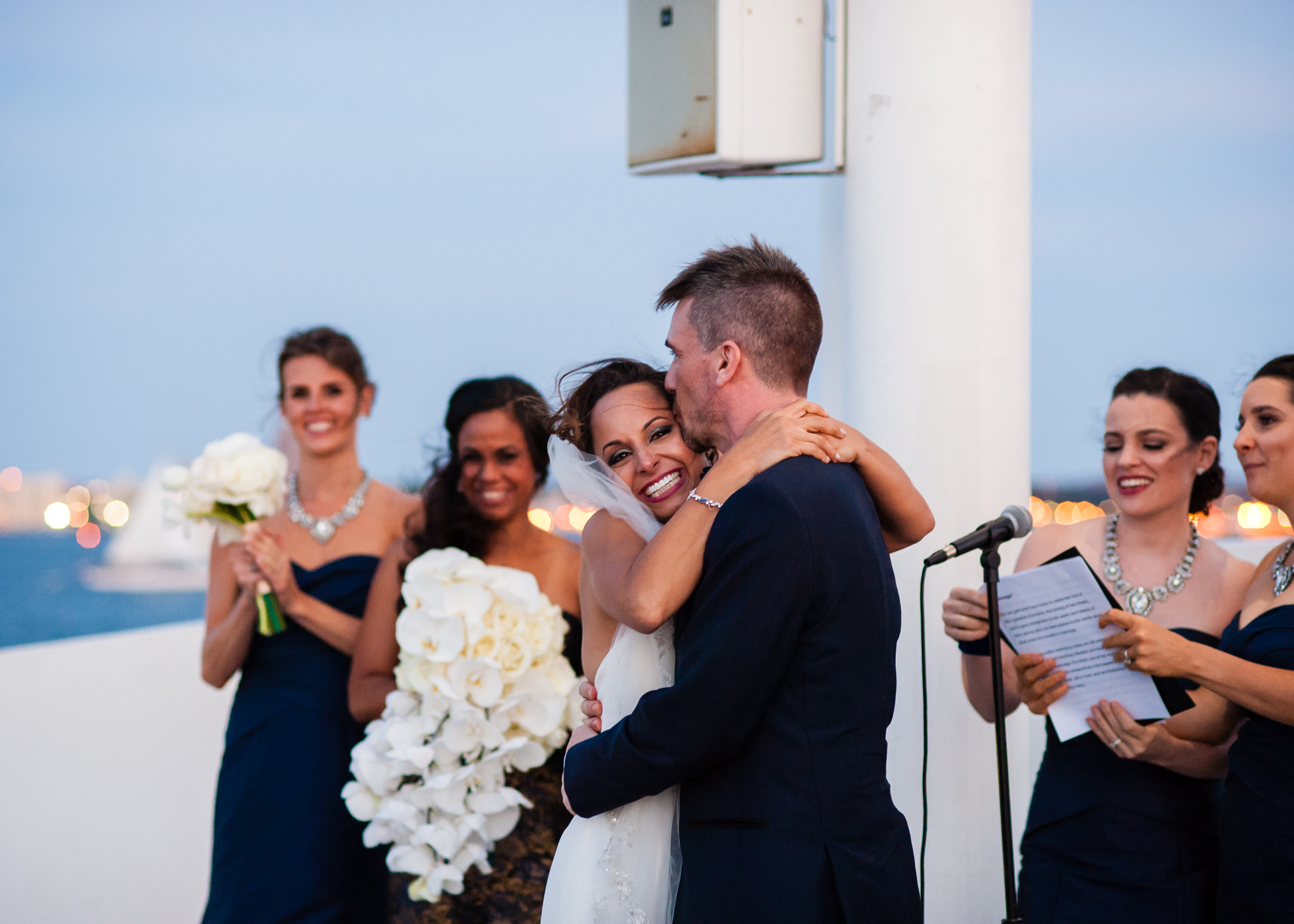 These two are adorable and were so so excited to pronounced husband and wife!!!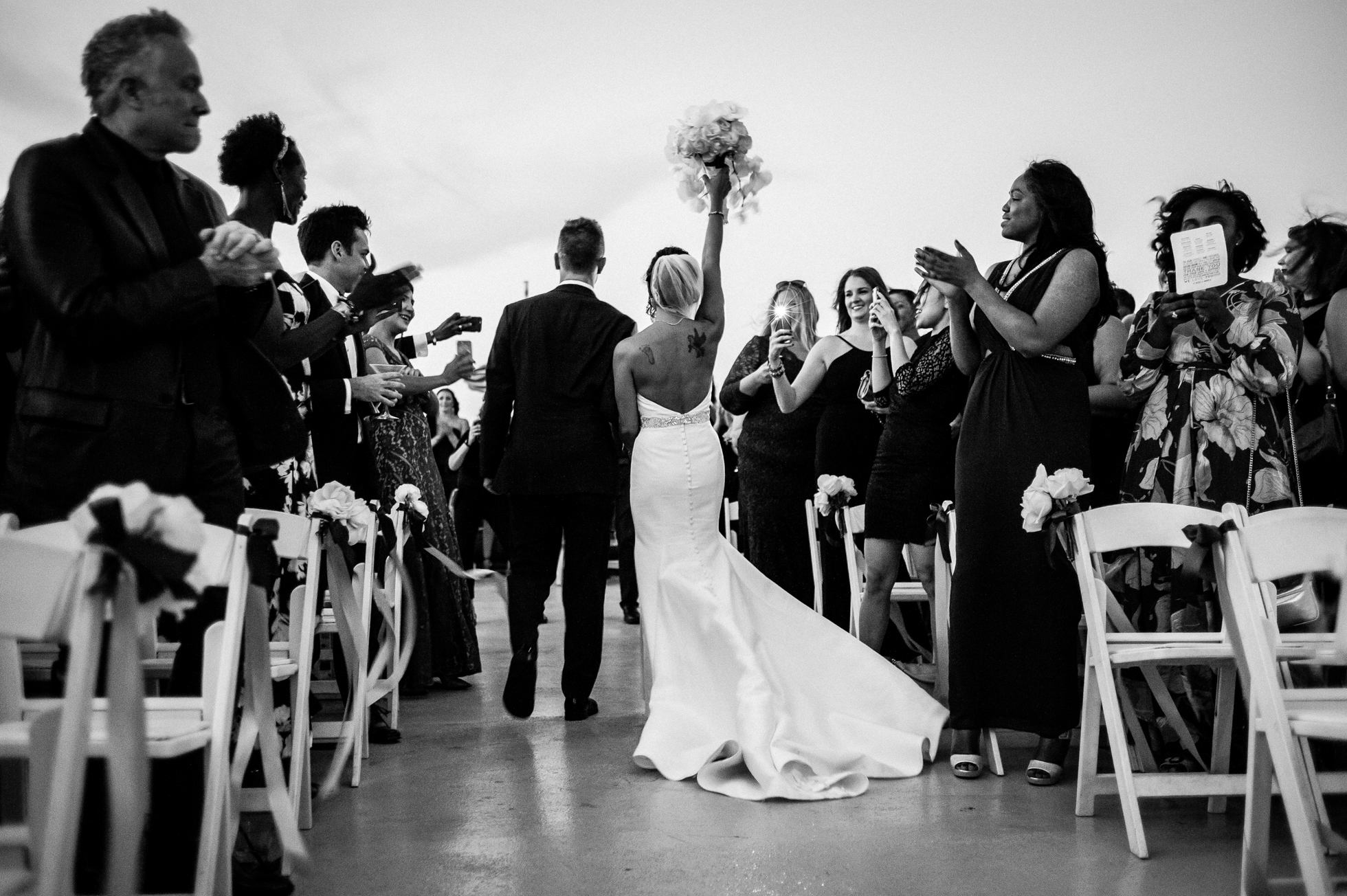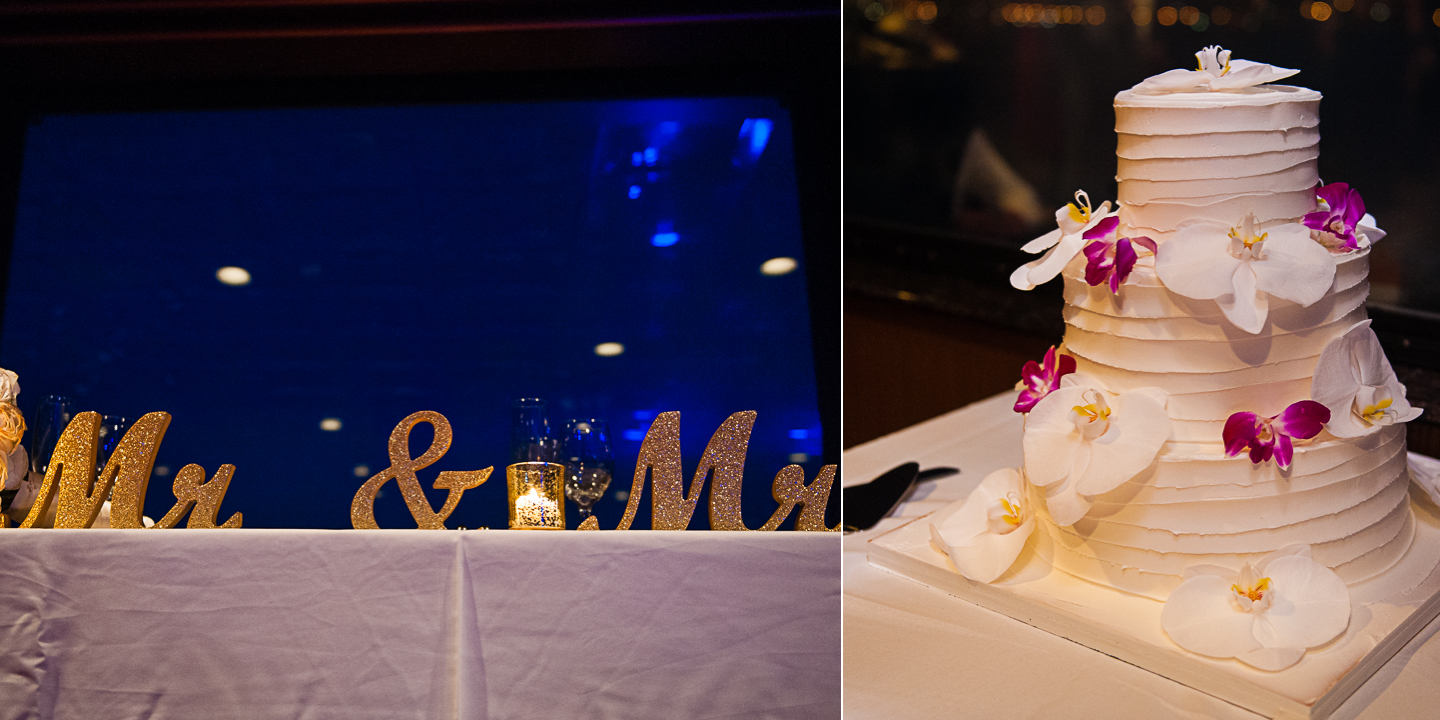 After the ceremony everyone headed downstairs to the middle stateroom where guests grabbed drinks and circled around to watch Heidi and Andrew celebrate their first dance!!!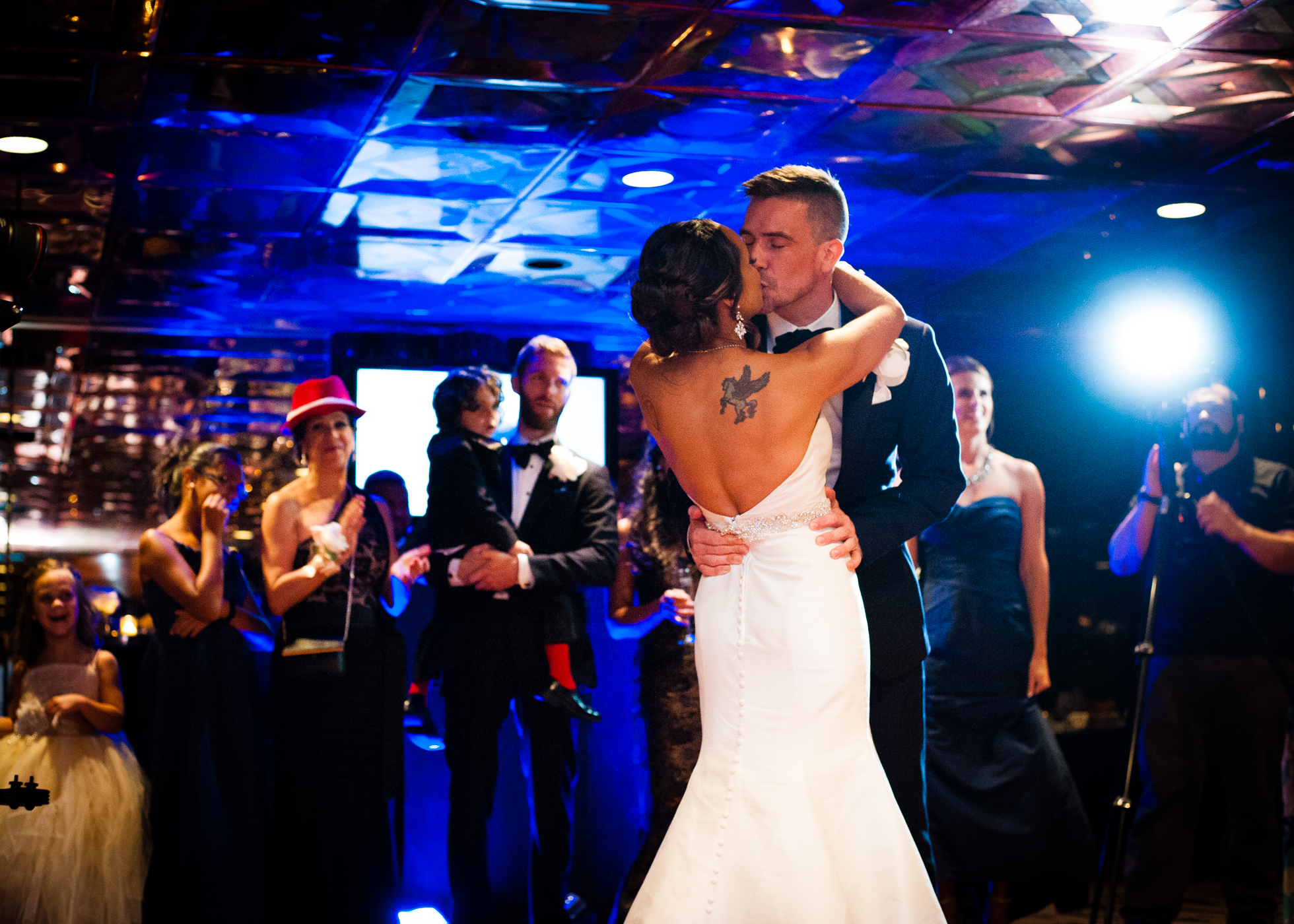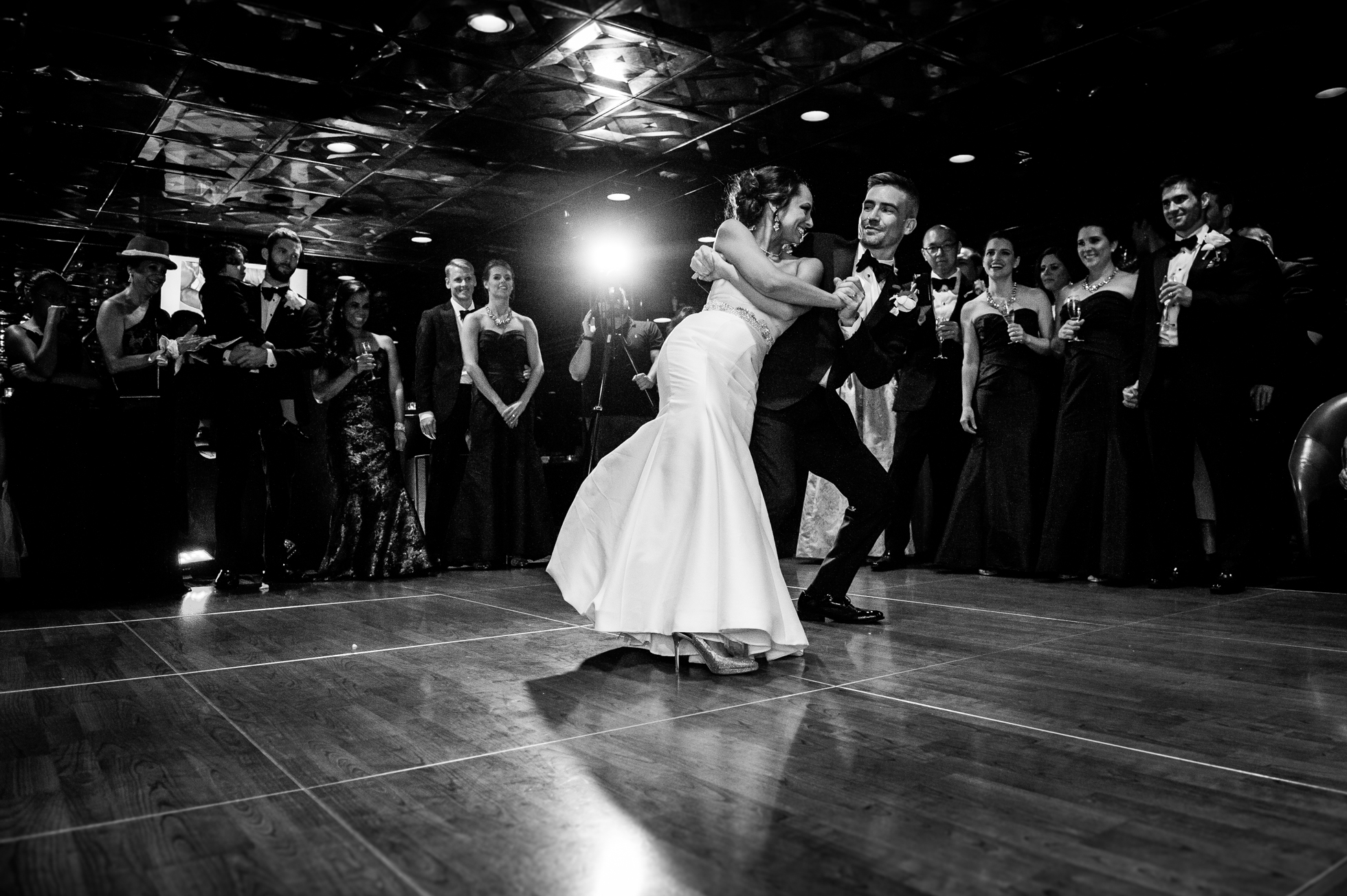 It was a pretty epic first dance!!!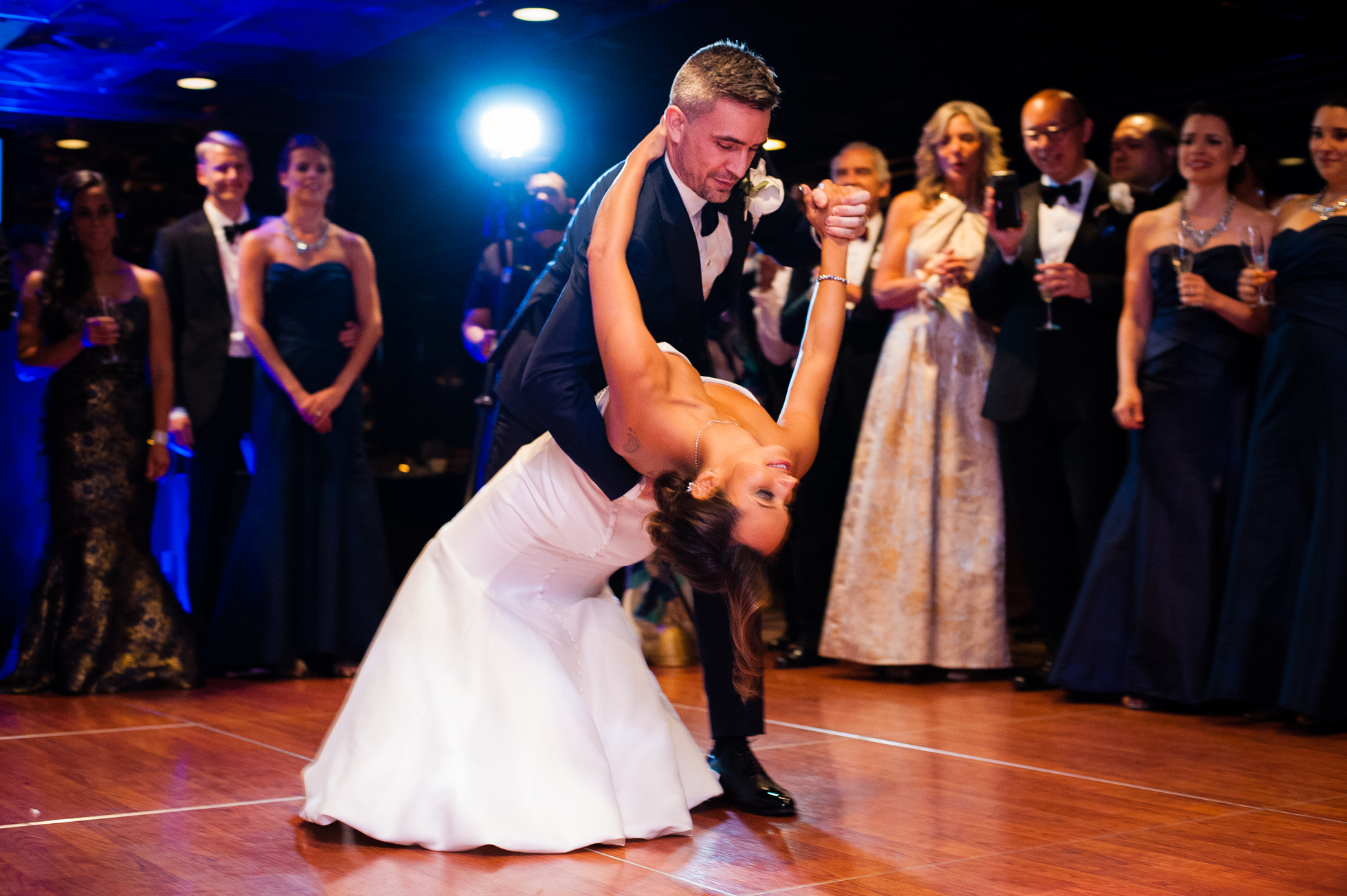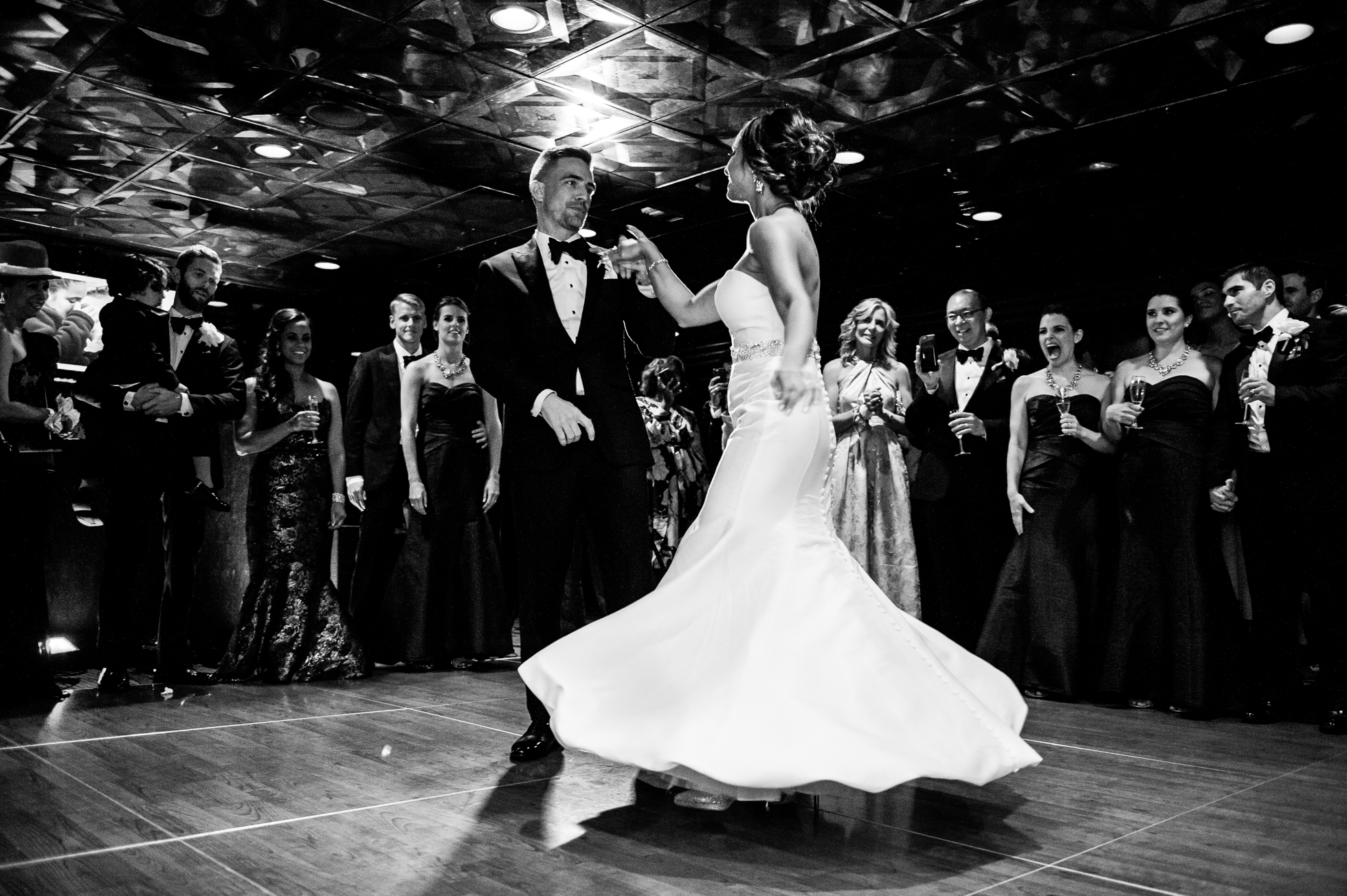 THEN… The party started!!! And boy what a party it was!! I have to say, I was impressed… Not only was their some pretty awesome dancing but it also took place on a moving boat and no one fell over!!!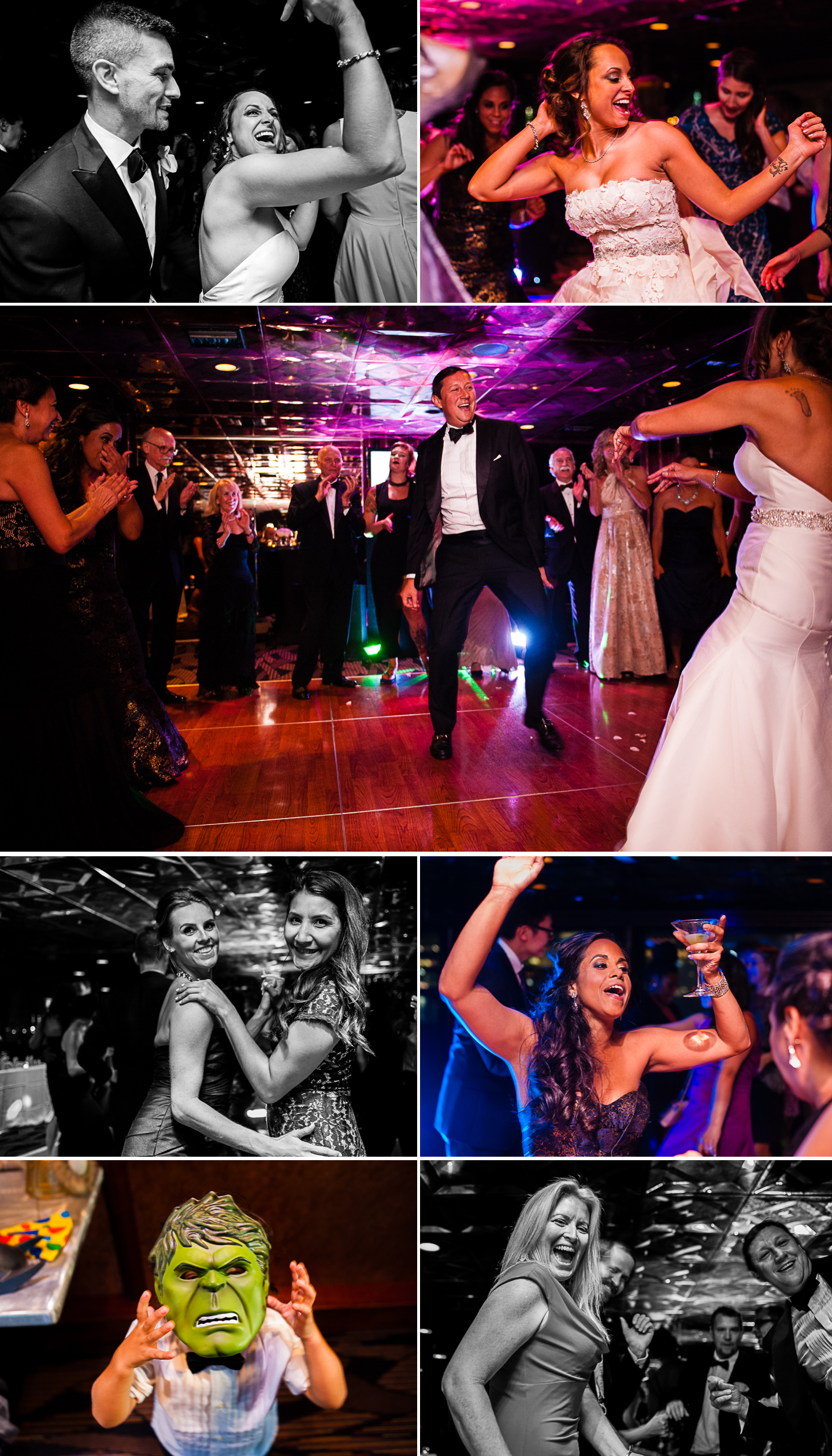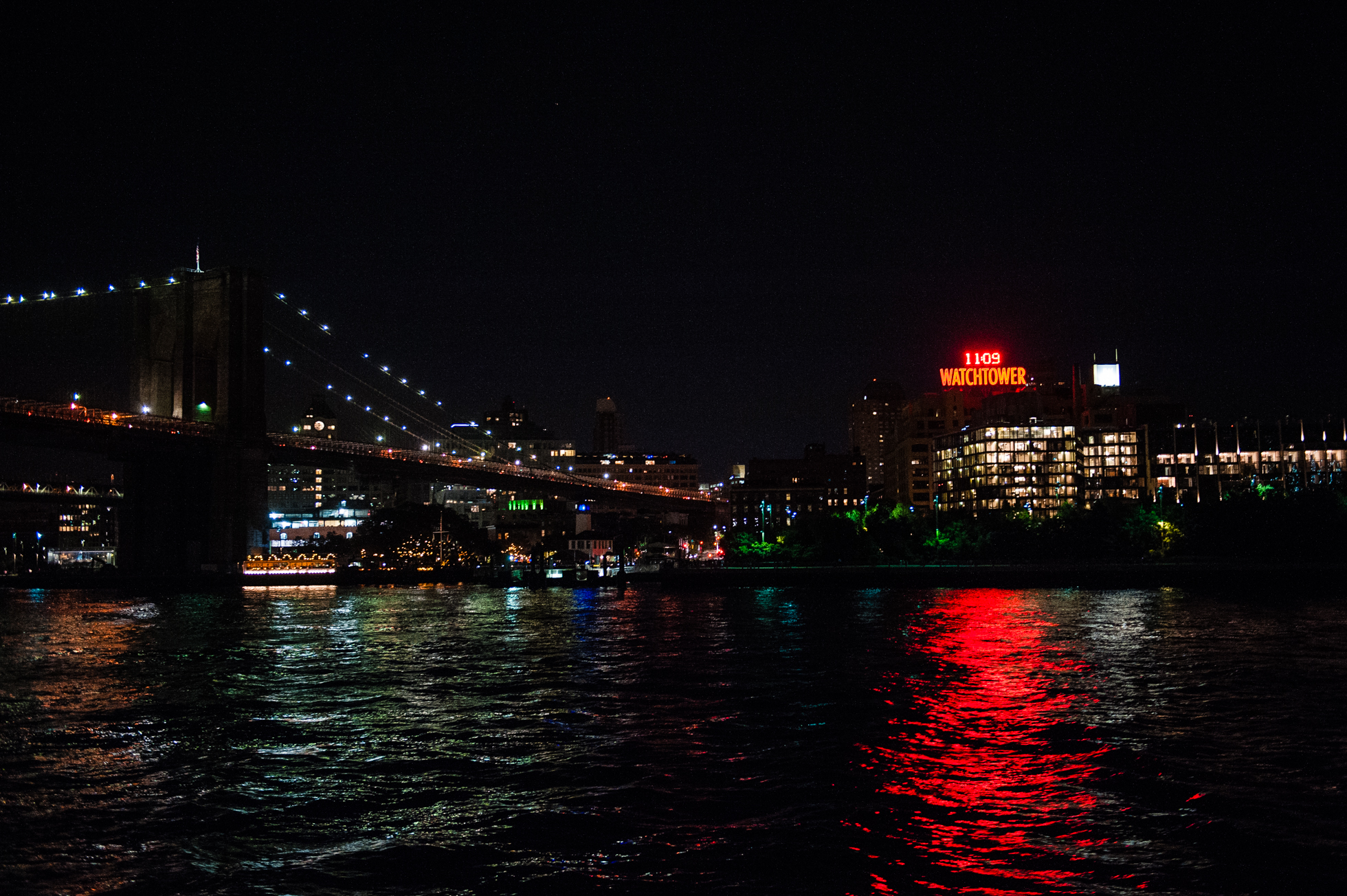 Occasionally we would step out to take in the ever changing scenery and snap a couple quick photos!!!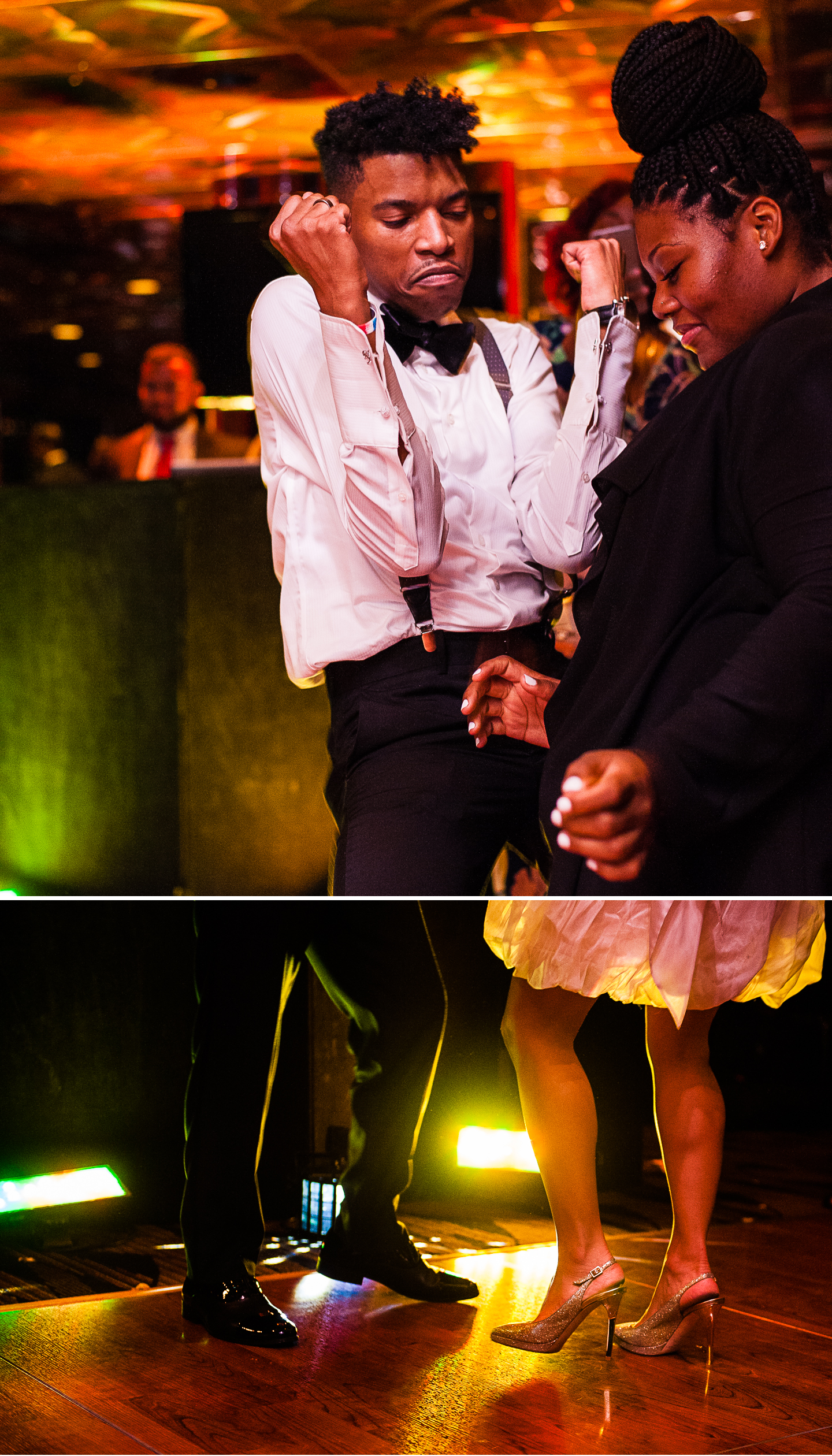 Again with those awesome dance moves!!!
By far one of the most memorable parts of the evening was pulling up to the Statue of Liberty at around 11 at night… The yacht get's so close to the statue, you can see all the details on Lady Liberty's face… it's amazing!!! I can honestly say that, short of working on another Elite Charter's wedding, I will probably never get the opportunity to take a photograph of the Statue of Liberty in quite the same way again!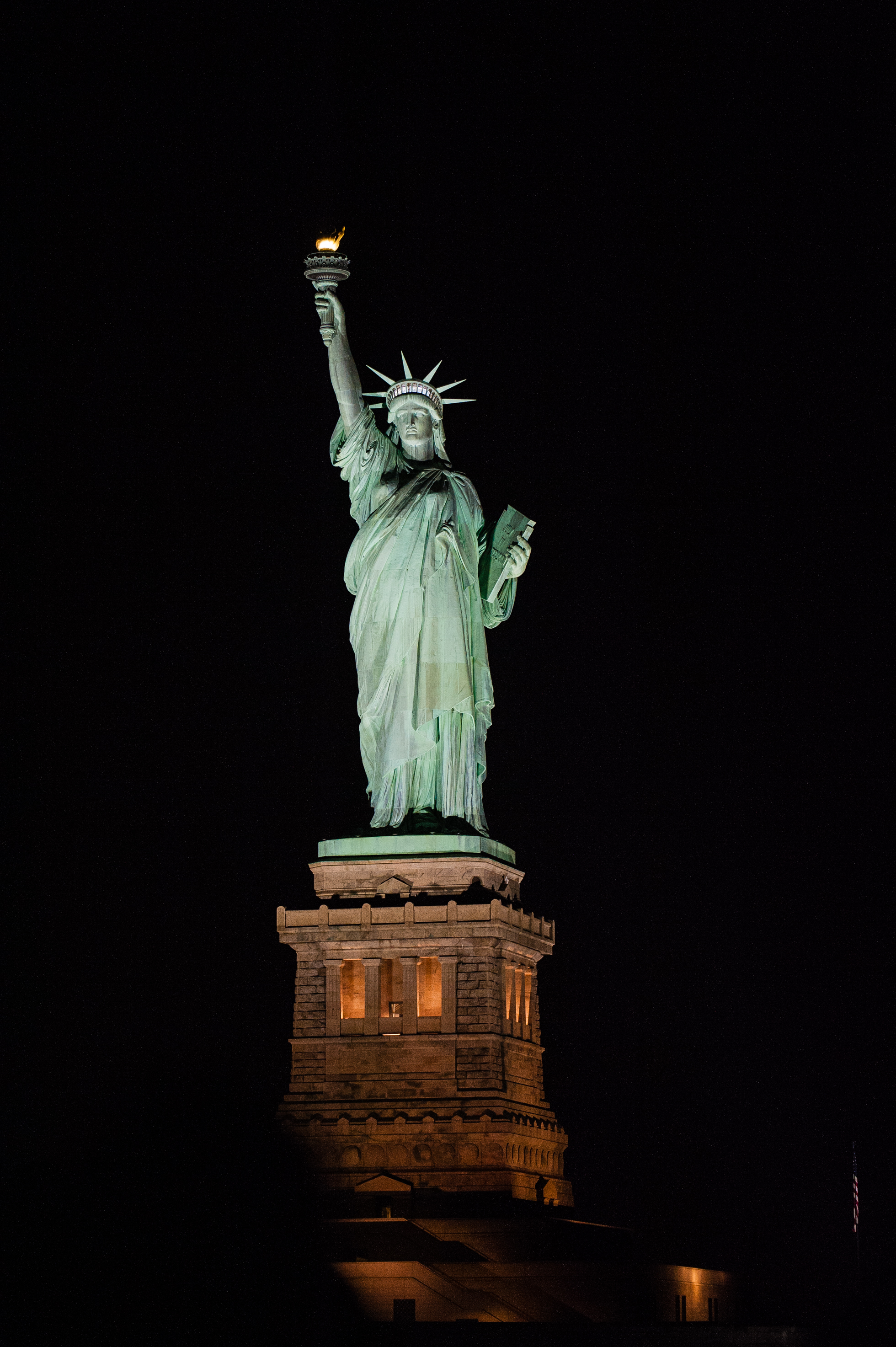 The party continued… until 1am! Those New Yorkers sure know how to party!!!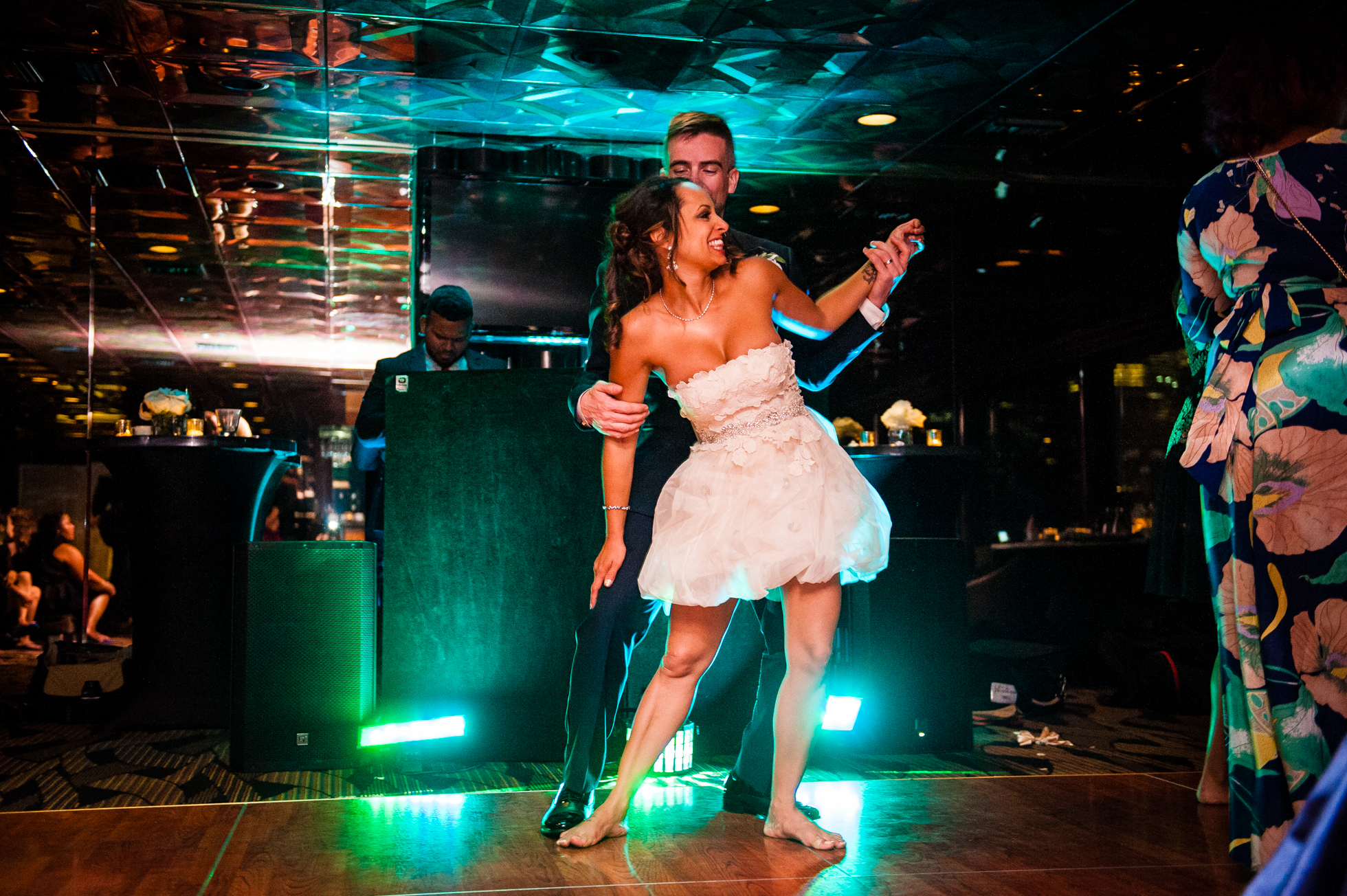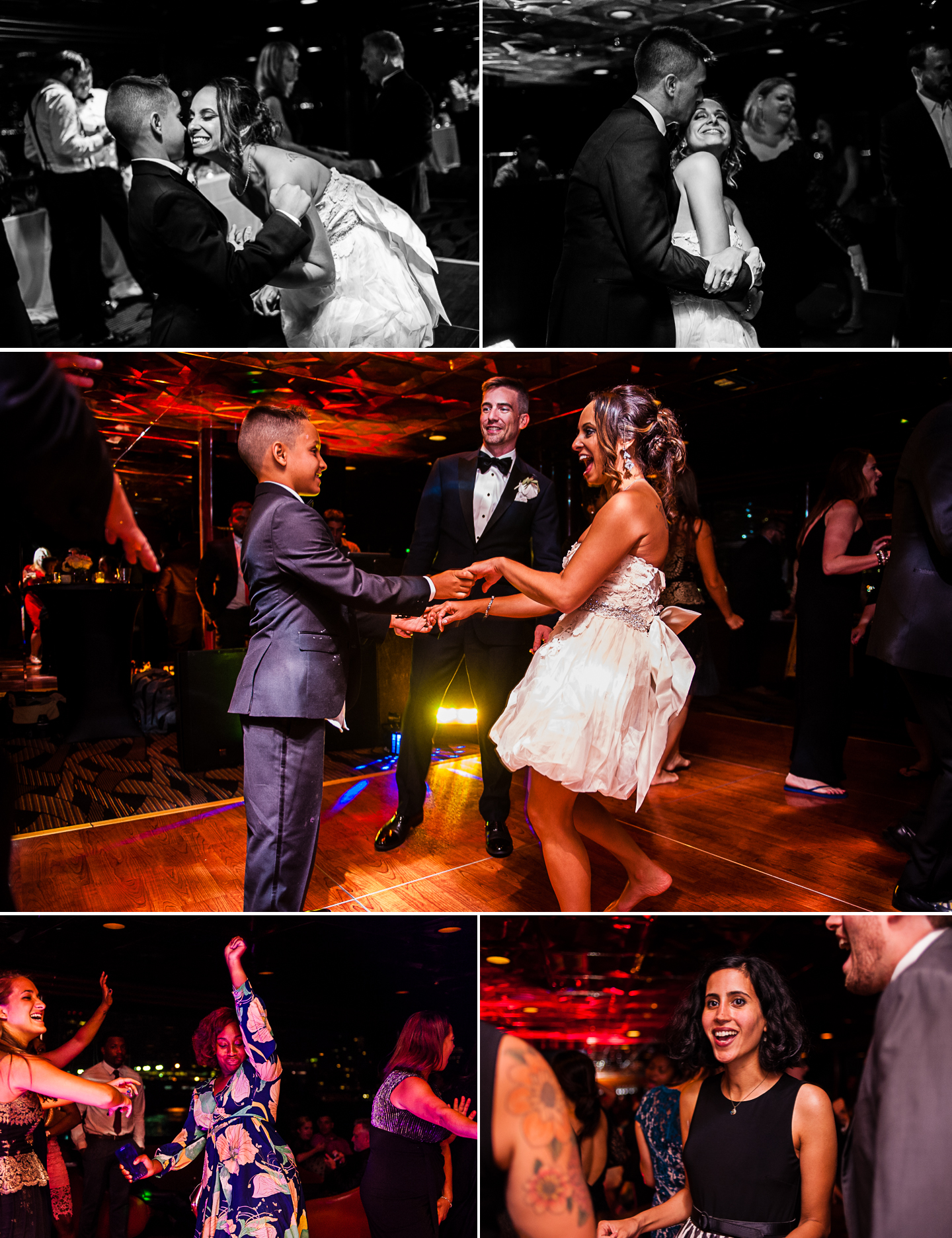 I don't normally post so many party pictures but we had so much fun with this crowd!!!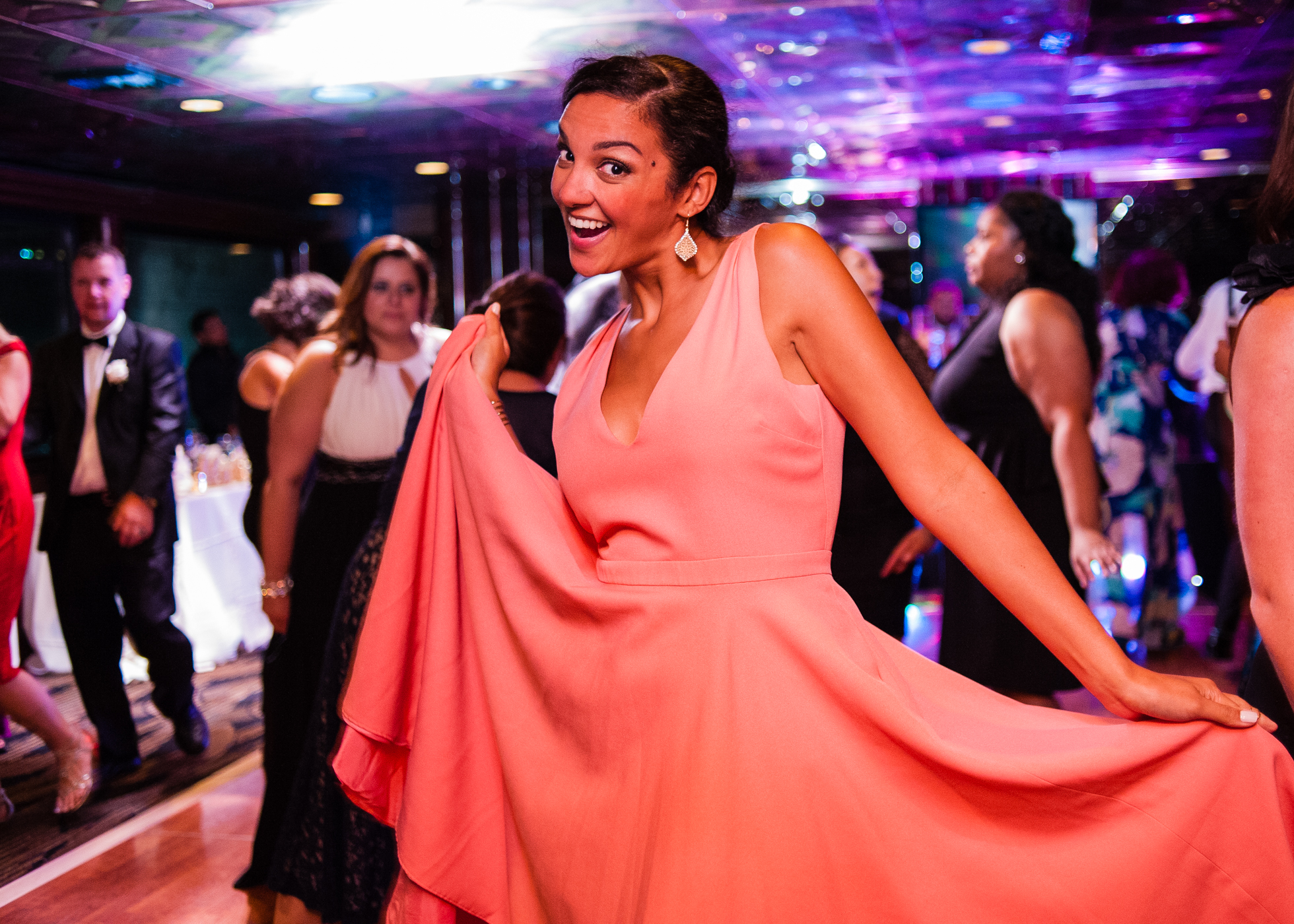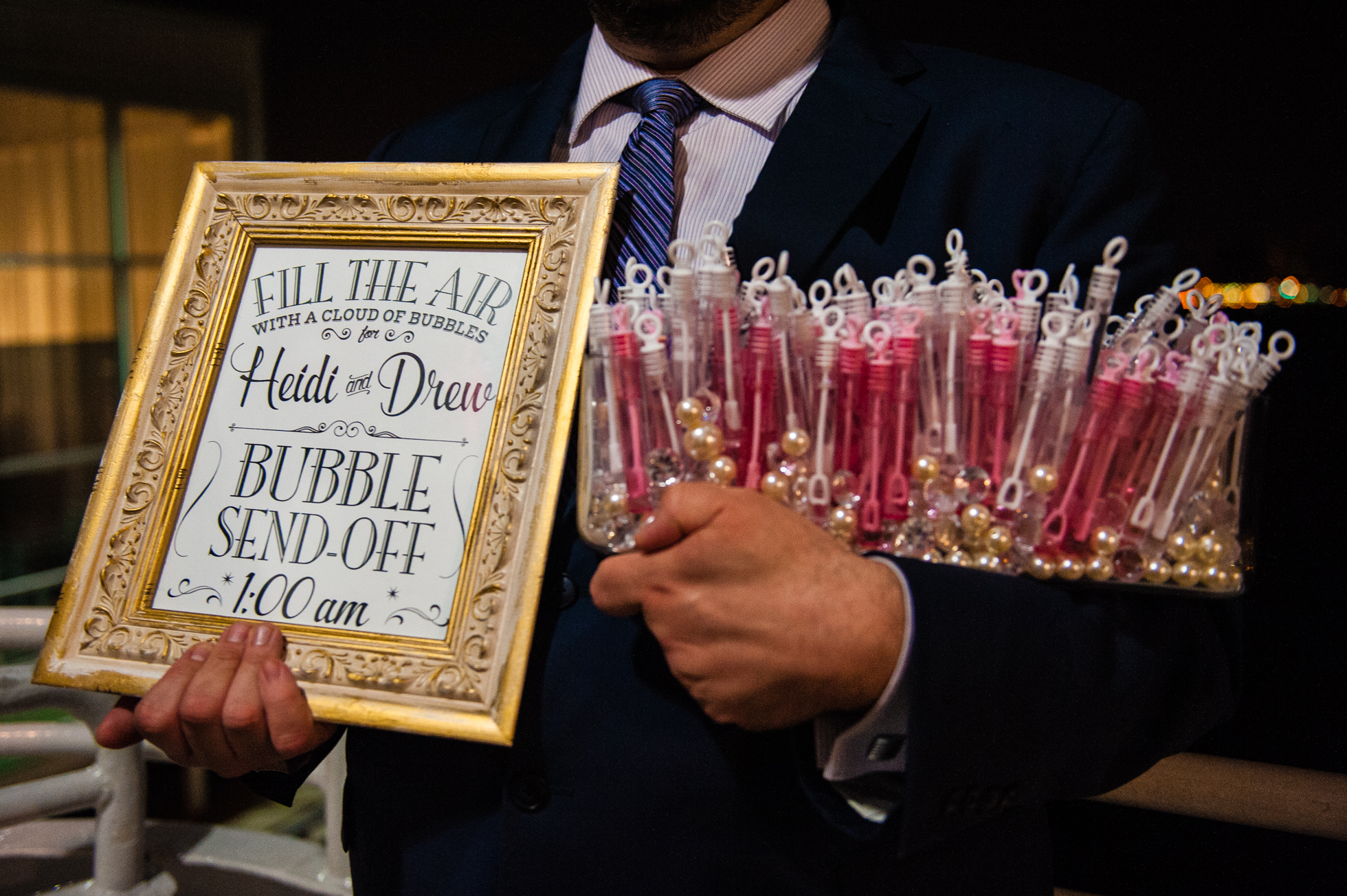 The bubble exit off The Atlantica made for some cool photo's!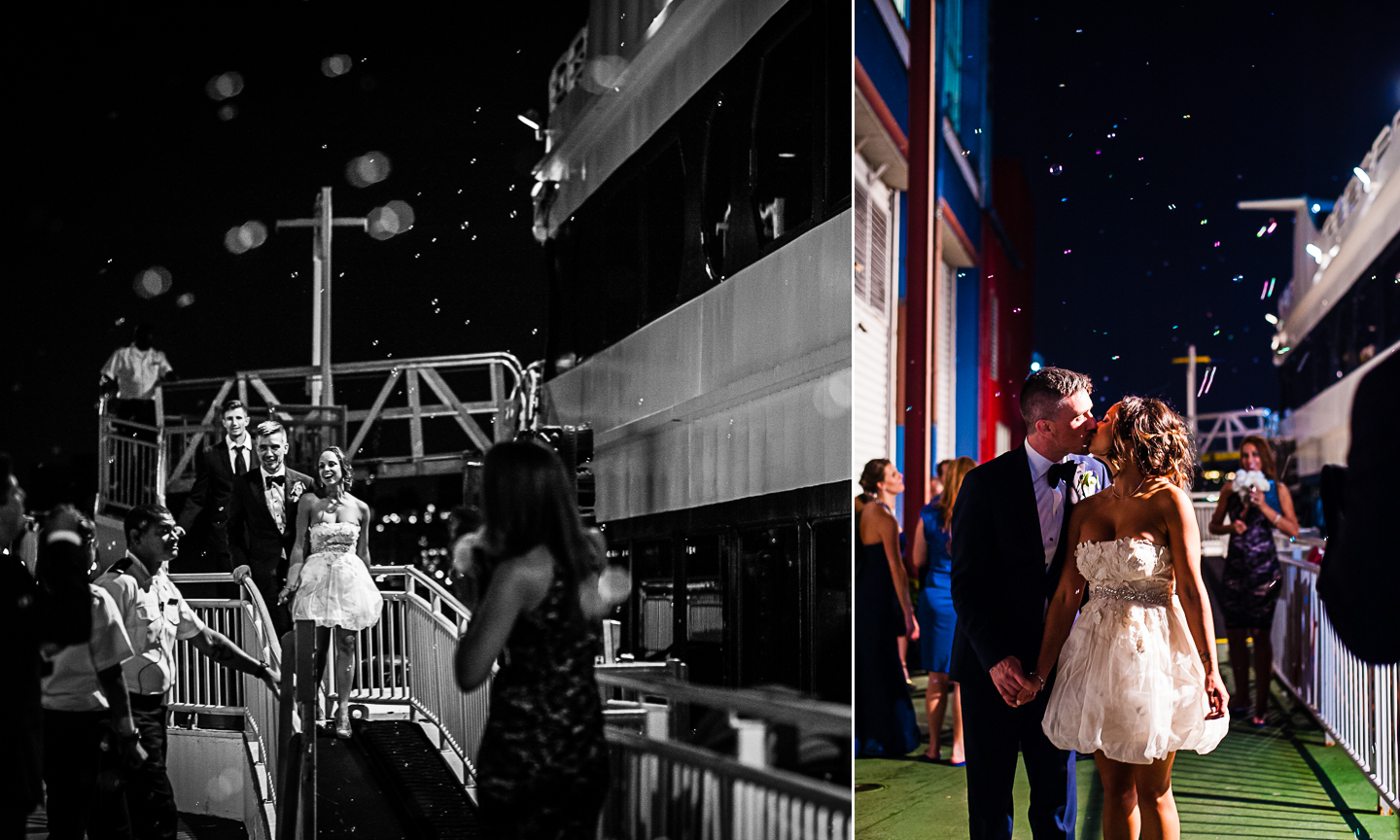 I'll end with two night portraits take from the top deck of the Atlantica! The Brooklyn Bridge (which is where Andrew proposed to Heidi) is in the background!!!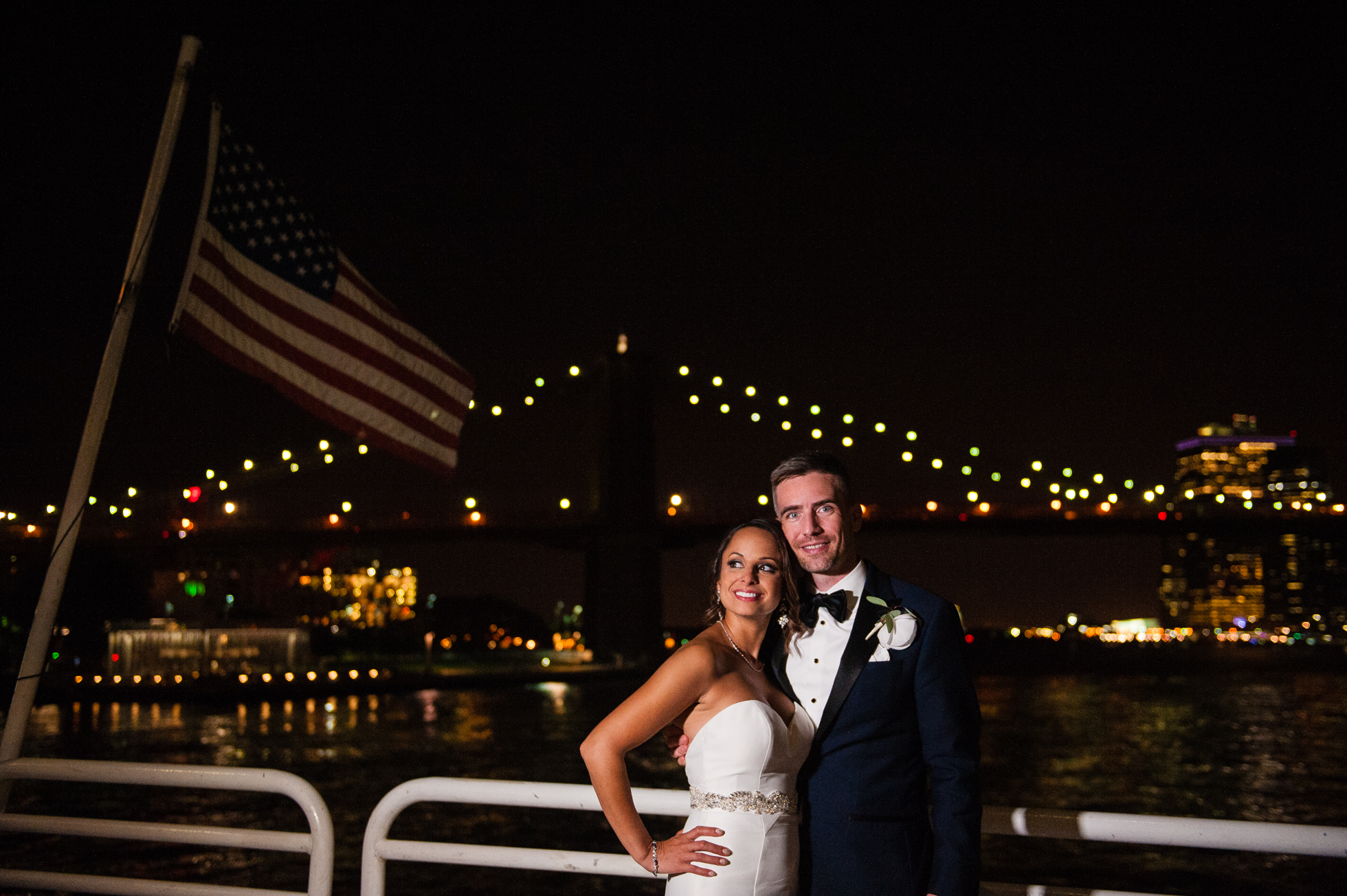 A huge thank you to Heidi and Andrew for asking us to travel up to NYC to document their wedding day!!! What a blast it was!!!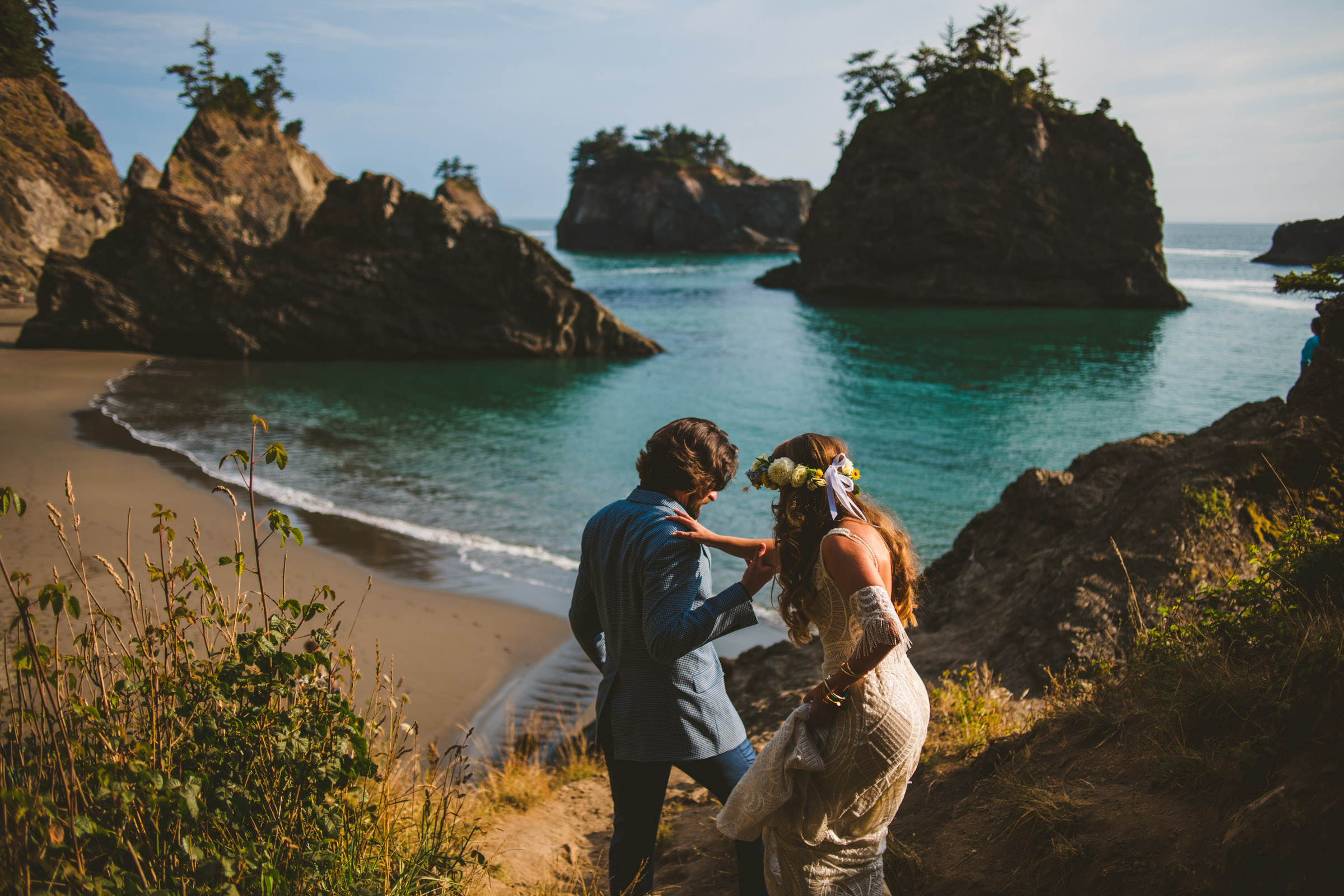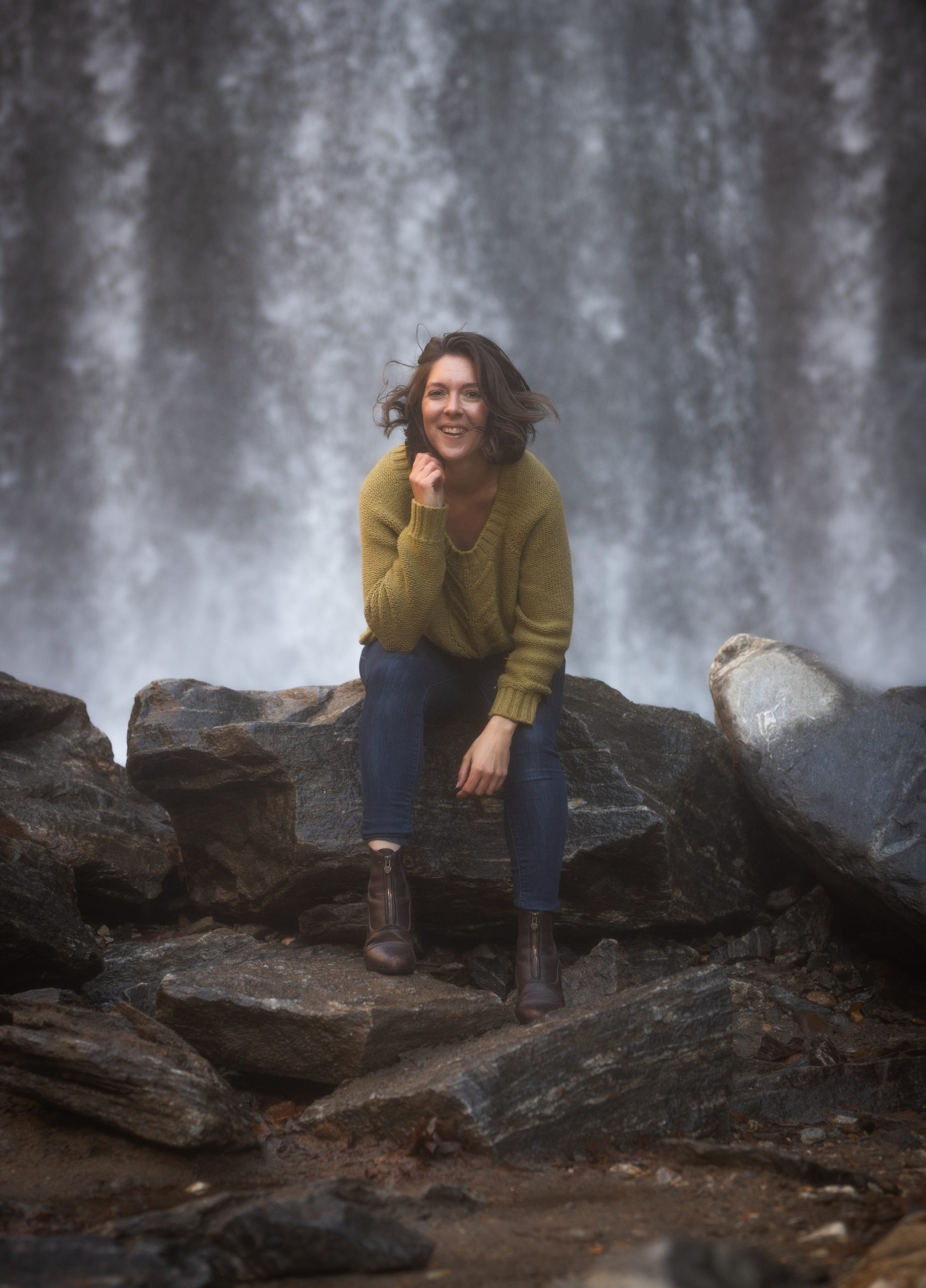 As an elopement photographer and outdoor enthusiast I get absolutely giddy with excitement when helping fellow adventure seekers, travelers, dreamers & fun-loving couples plan their experience based, intentional wedding days.
I live on the road full time traveling the country in my dream home on wheels – a 38' long fully off grid, converted bus.
Some of my favorite adventures include: Backpacking and ice climbing in Alaska, hiking the Napali Coast on Kauai, trekking in the jungles of Costa Rica.