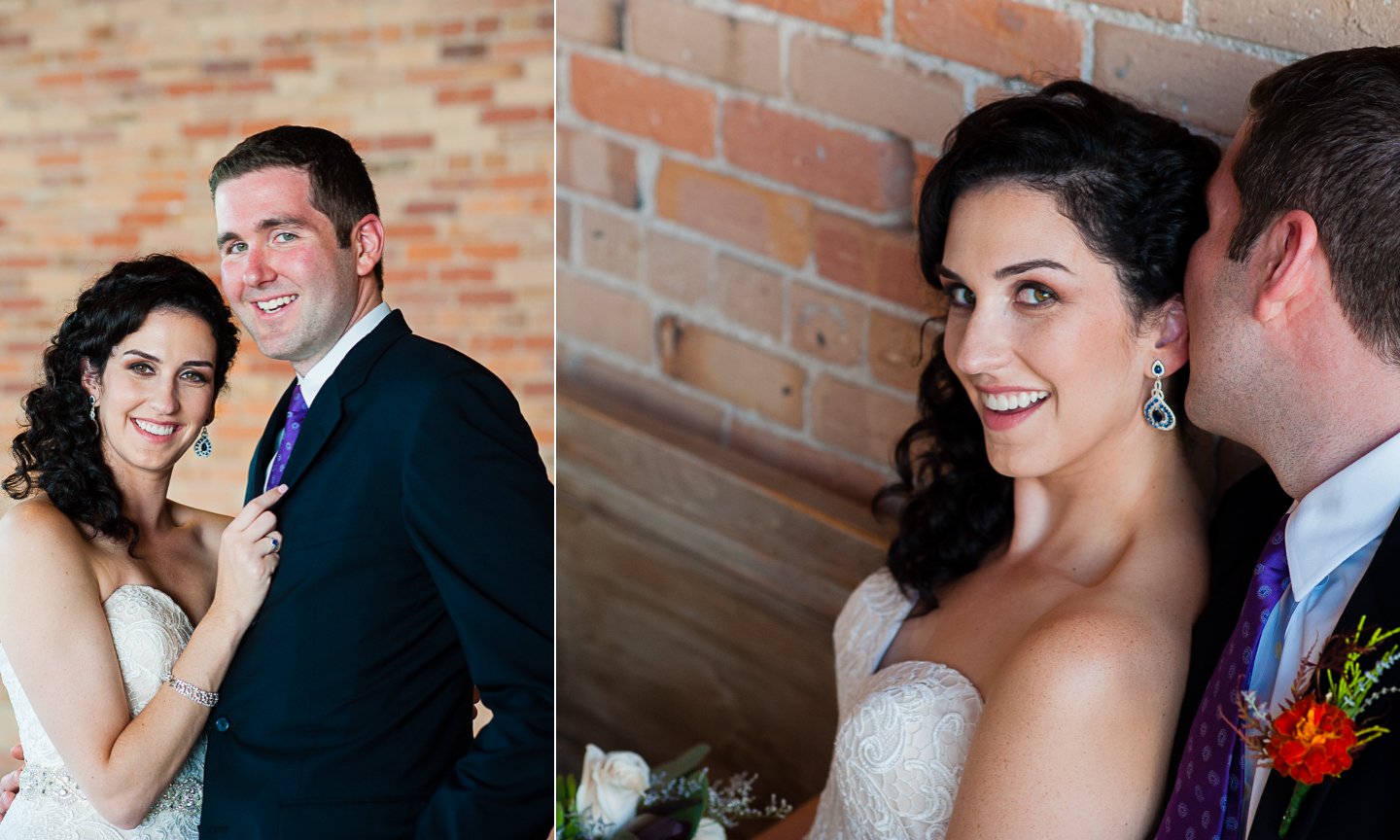 Oh gosh guys, I am so excited to share this gorgeous Asheville wedding with you today! Allison and Graham were all smiles throughout their entire wedding day – let's just say these two made our job pretty easy! Thank you both so much for having us there to document your day! We also got to work at a new (for us!) Asheville wedding venue –
The Venue
and it fast became one of our favorite Asheville places we've photographed so far! Not only was the space gorgeous, it offered a variety of options for photographing our couple and their wedding party on a very hot/humid and sometimes rainy (welcome to WNC) day… AND Stephanie and her team at The Venue were so accommodating. They were such a pleasure to work with!! We hope you enjoy some of our favorites from Allison and Graham's wedding!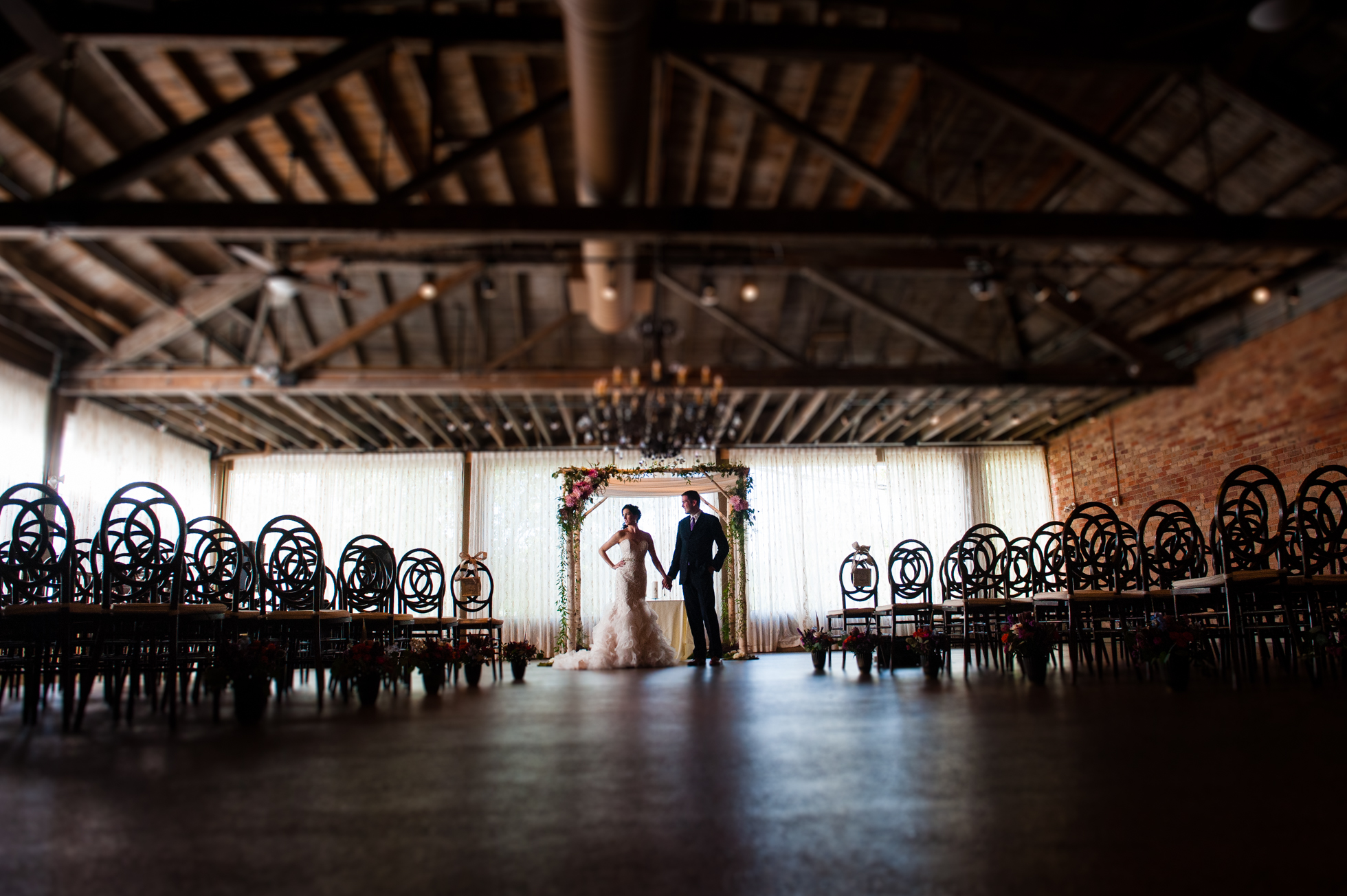 See what I mean about gorgeous photo opportunities? The main room where Allison and Graham's wedding ceremony (and later, reception) was held made for some gorgeous portraits.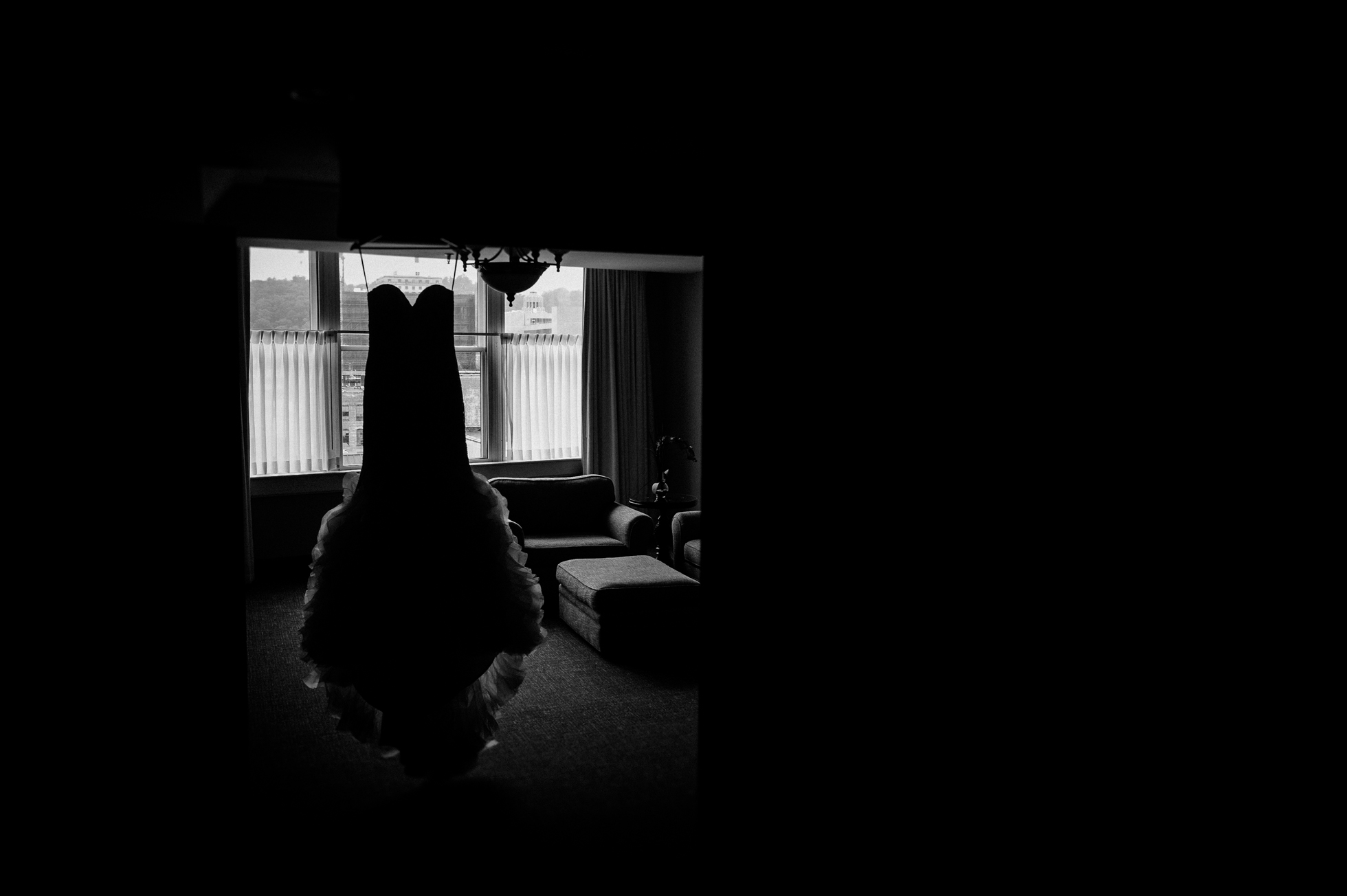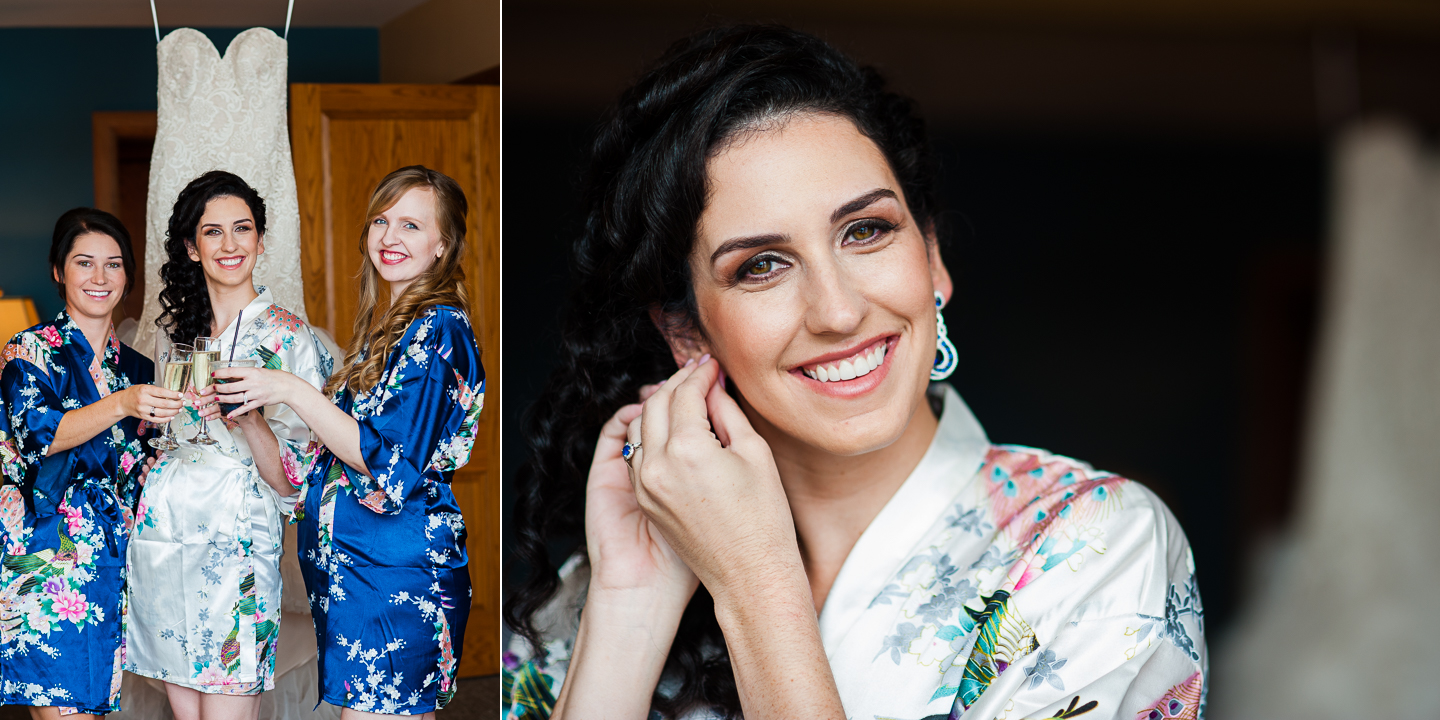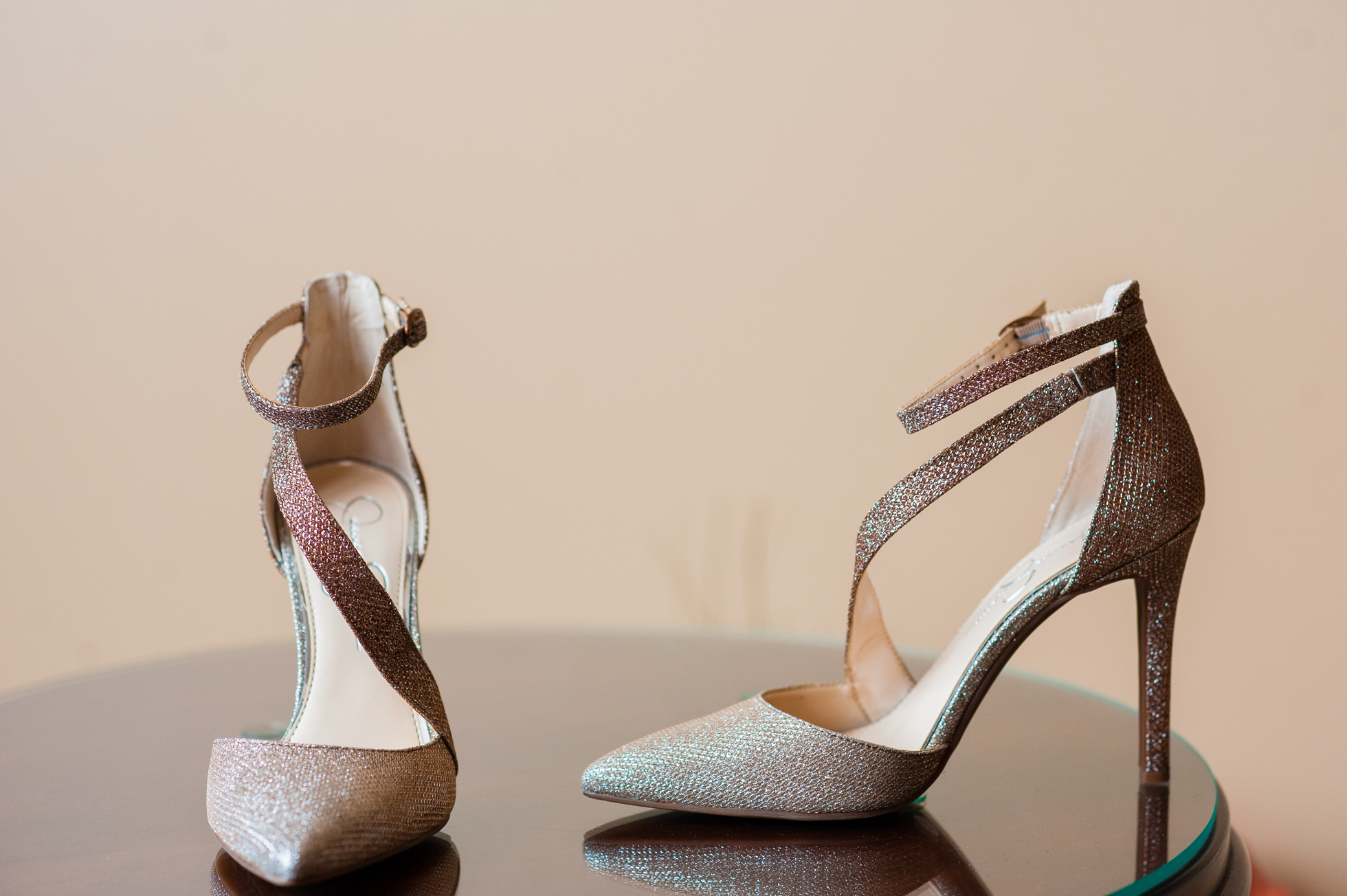 I'm a sucker for sparkly wedding shoes!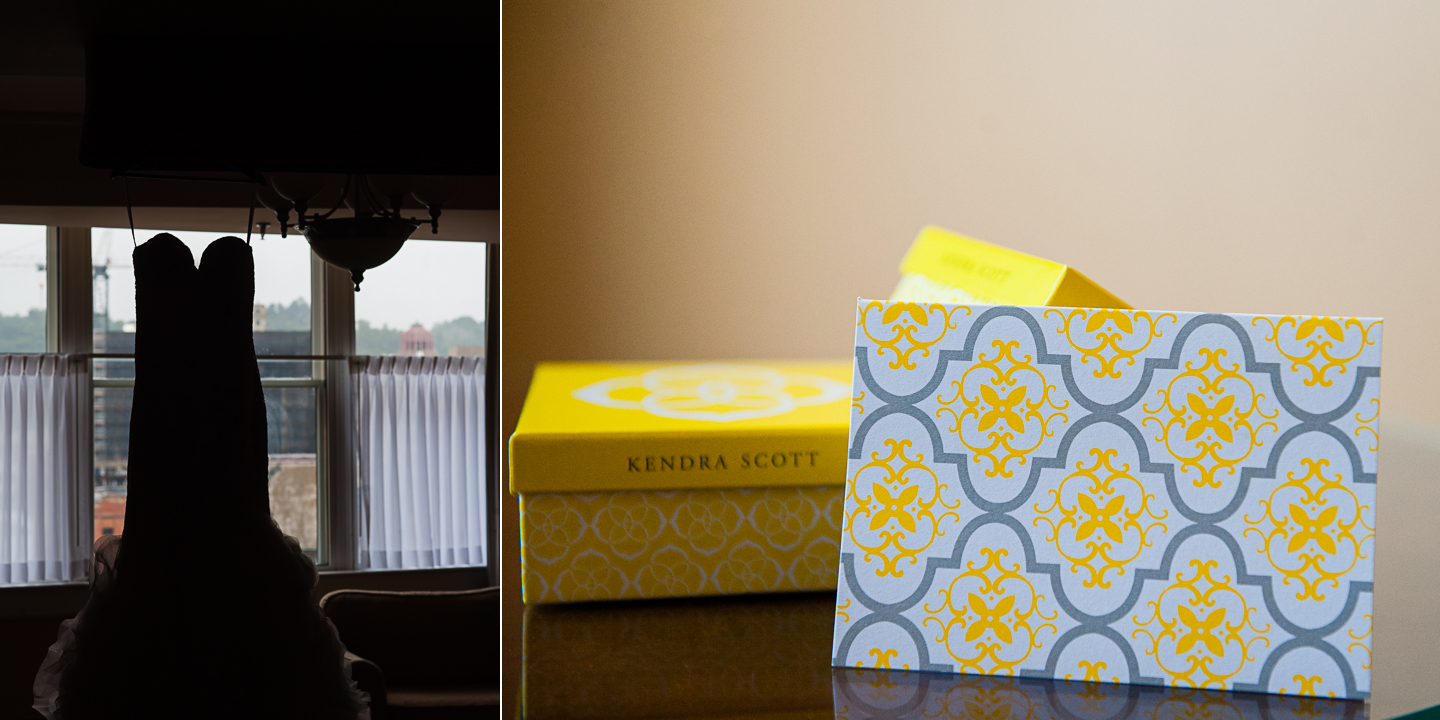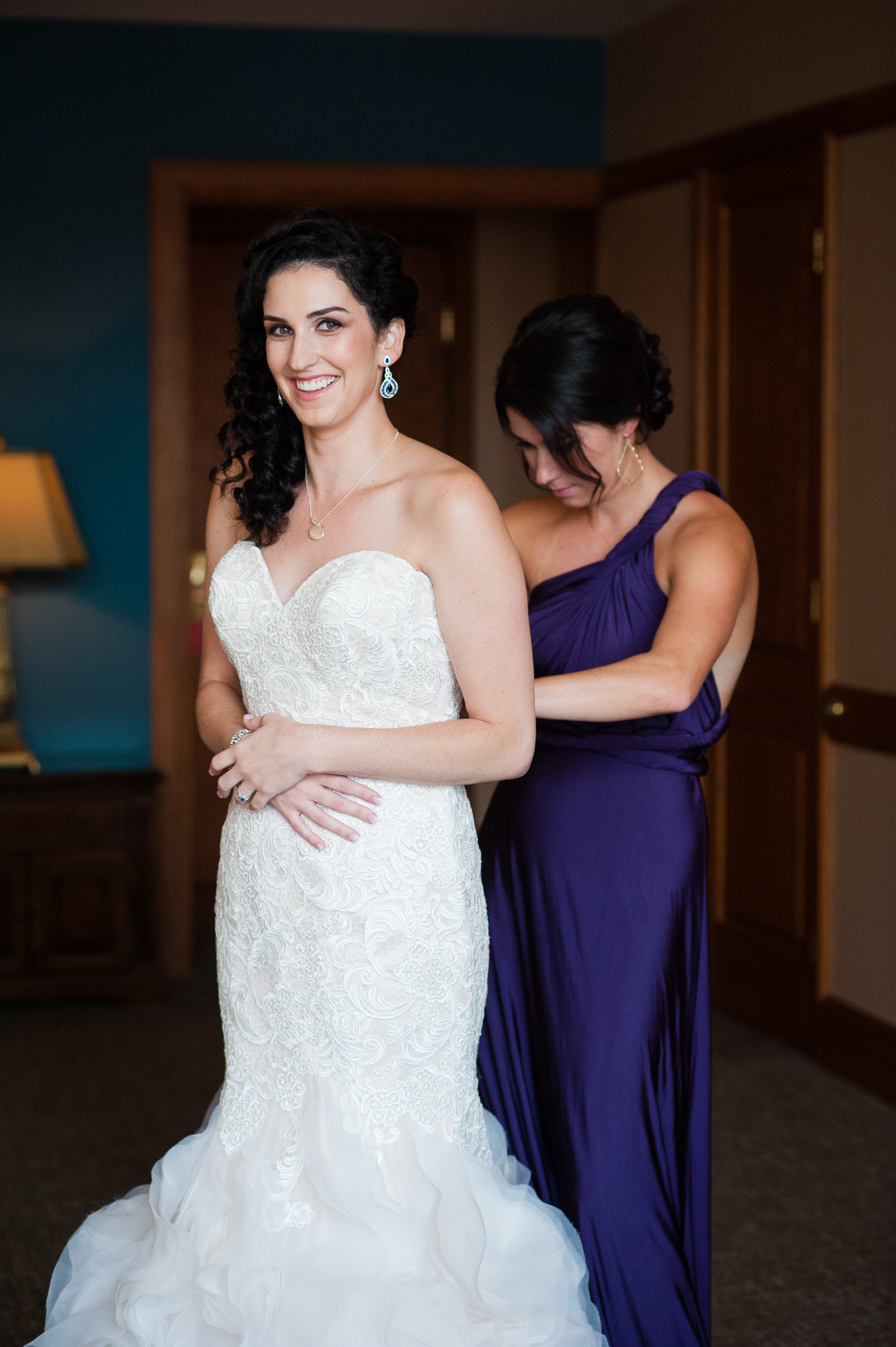 Allison… What a beautiful bride you are!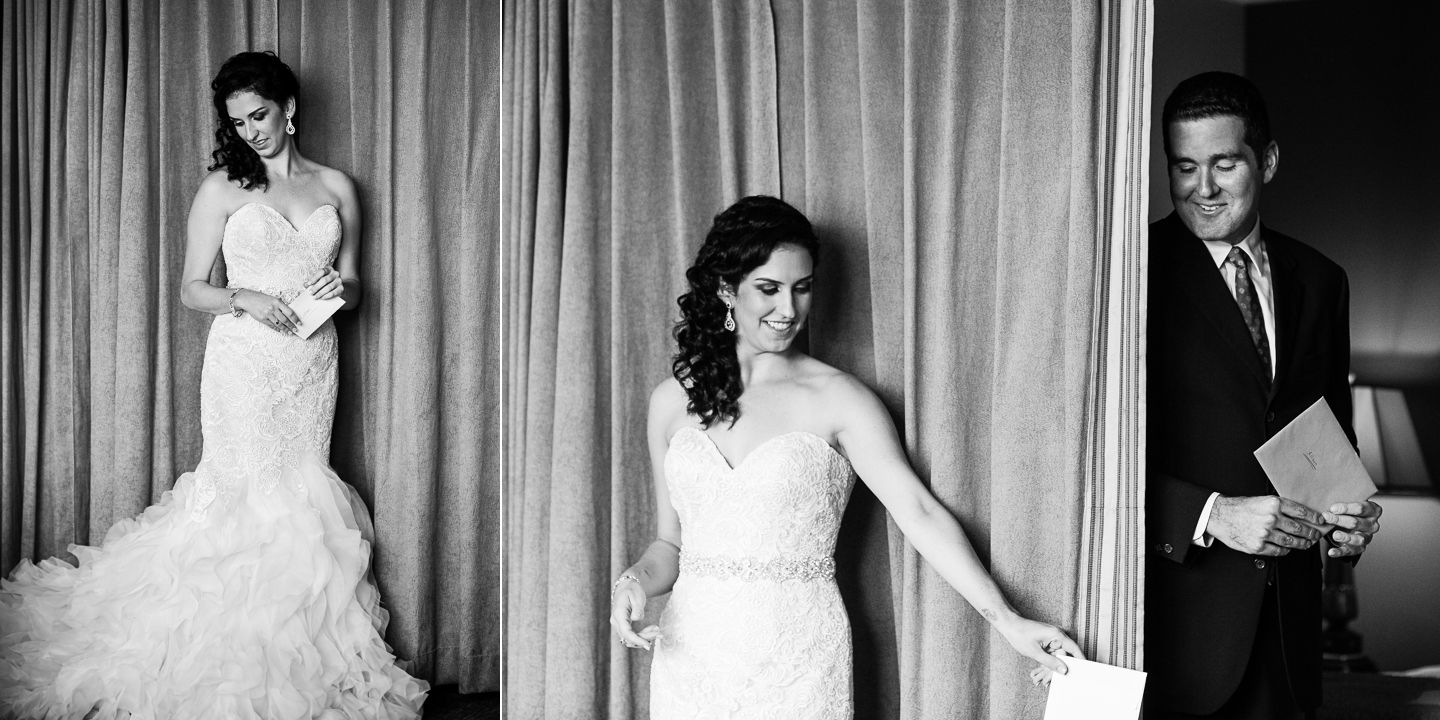 So the hotel where Allison was getting ready had this curtain that could be pulled across the room. It was slightly strange, but when it came time for their first look and note exchange, it made a great temporary wall!!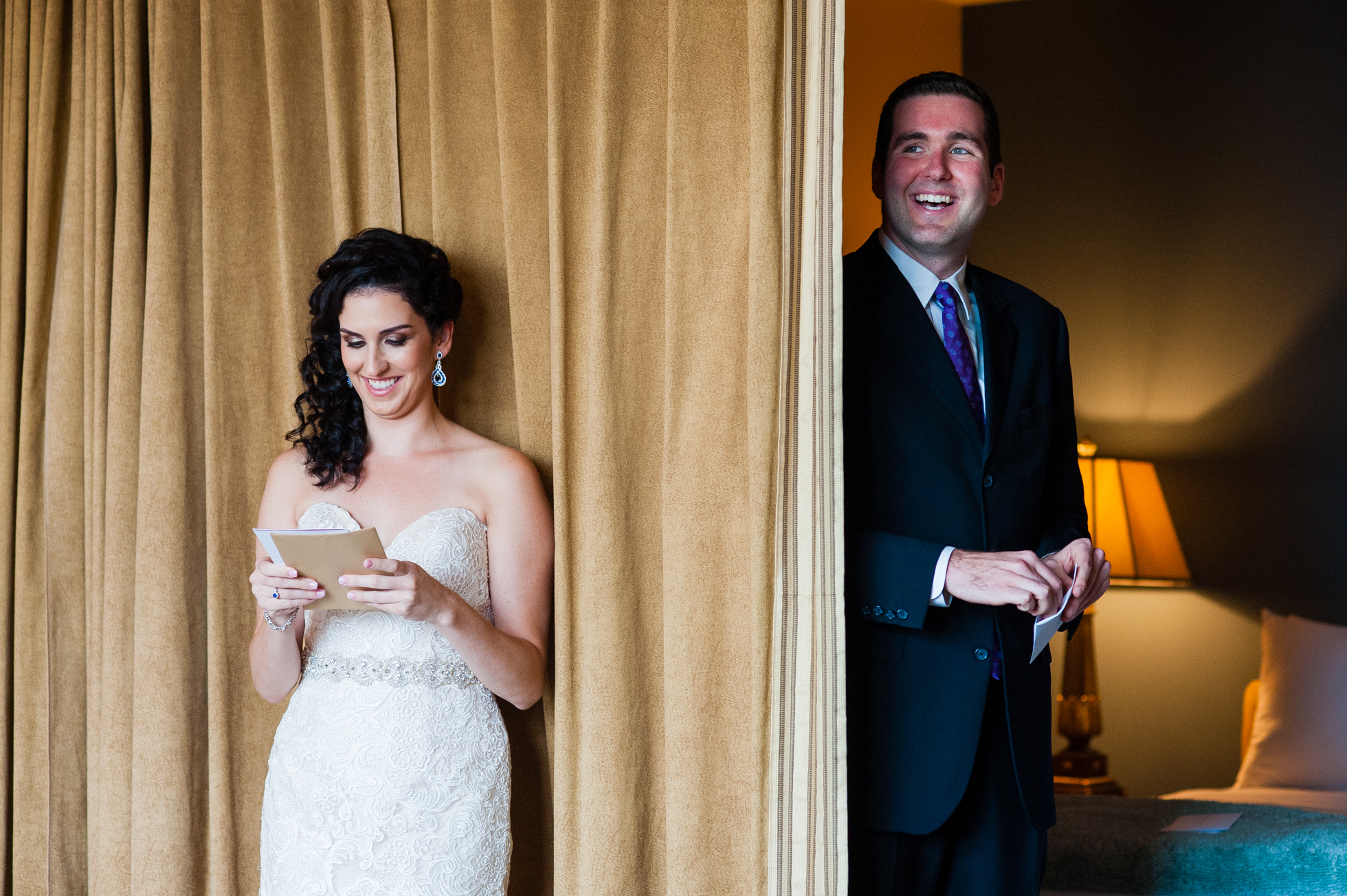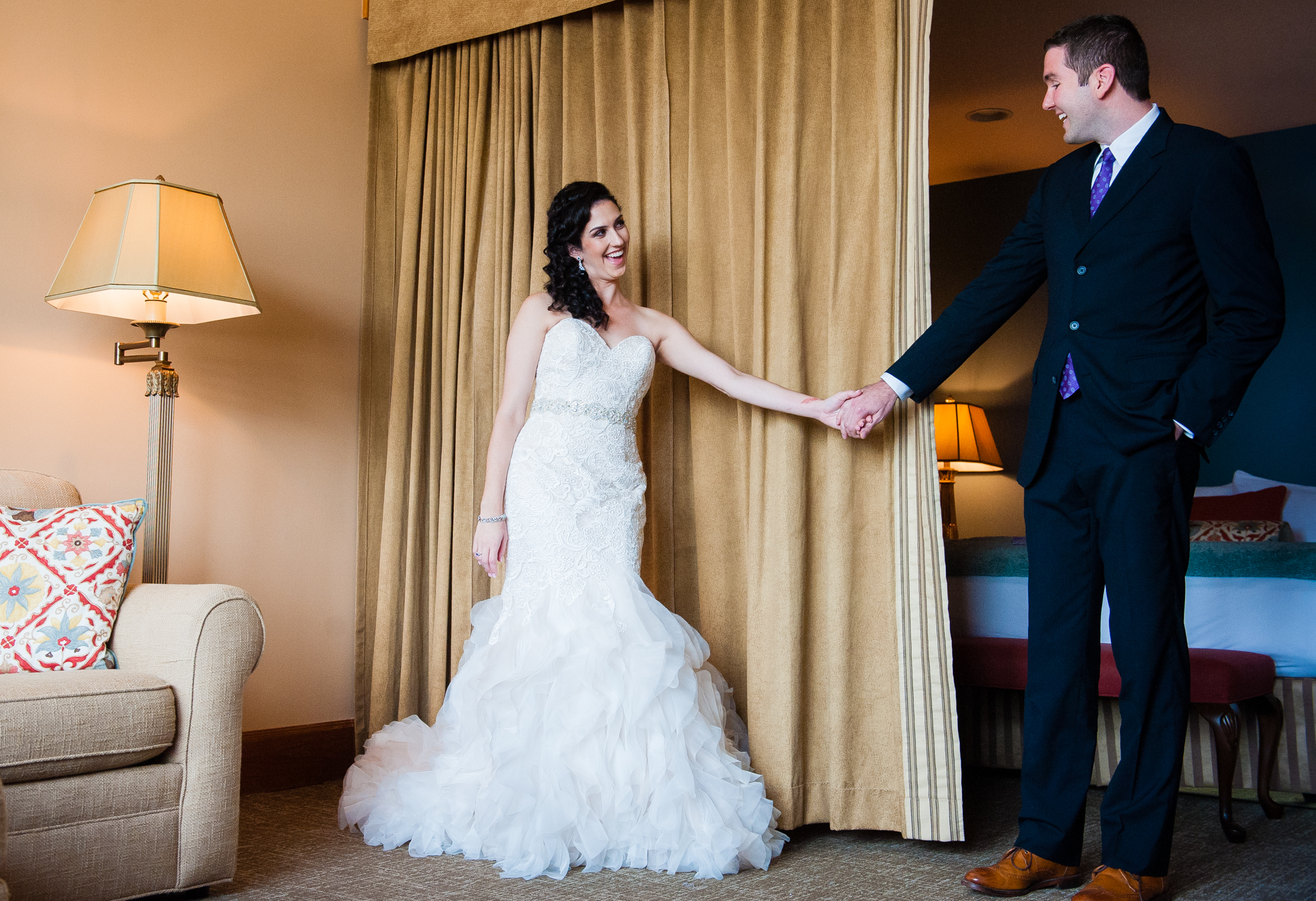 I mean really… How cute are they?!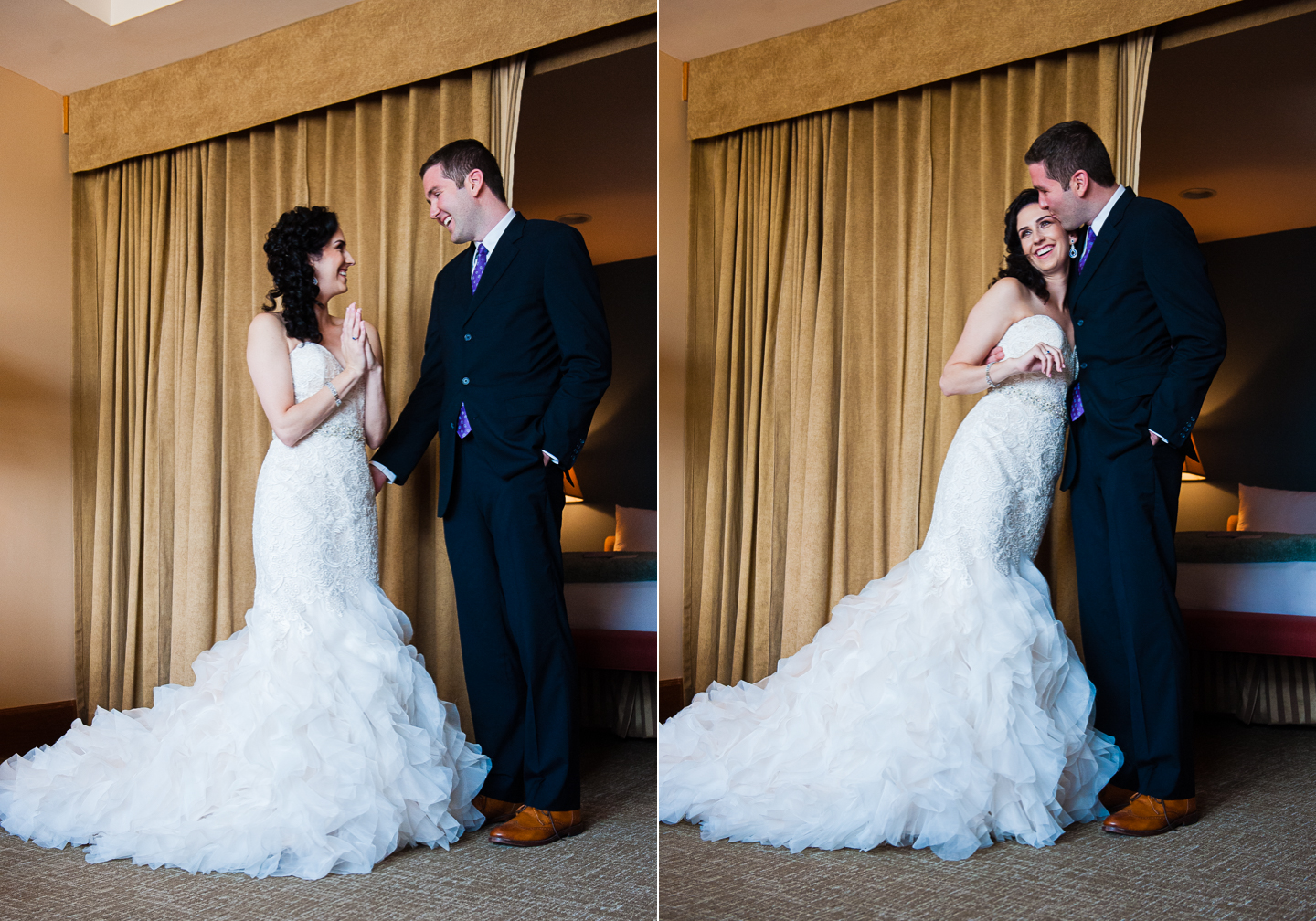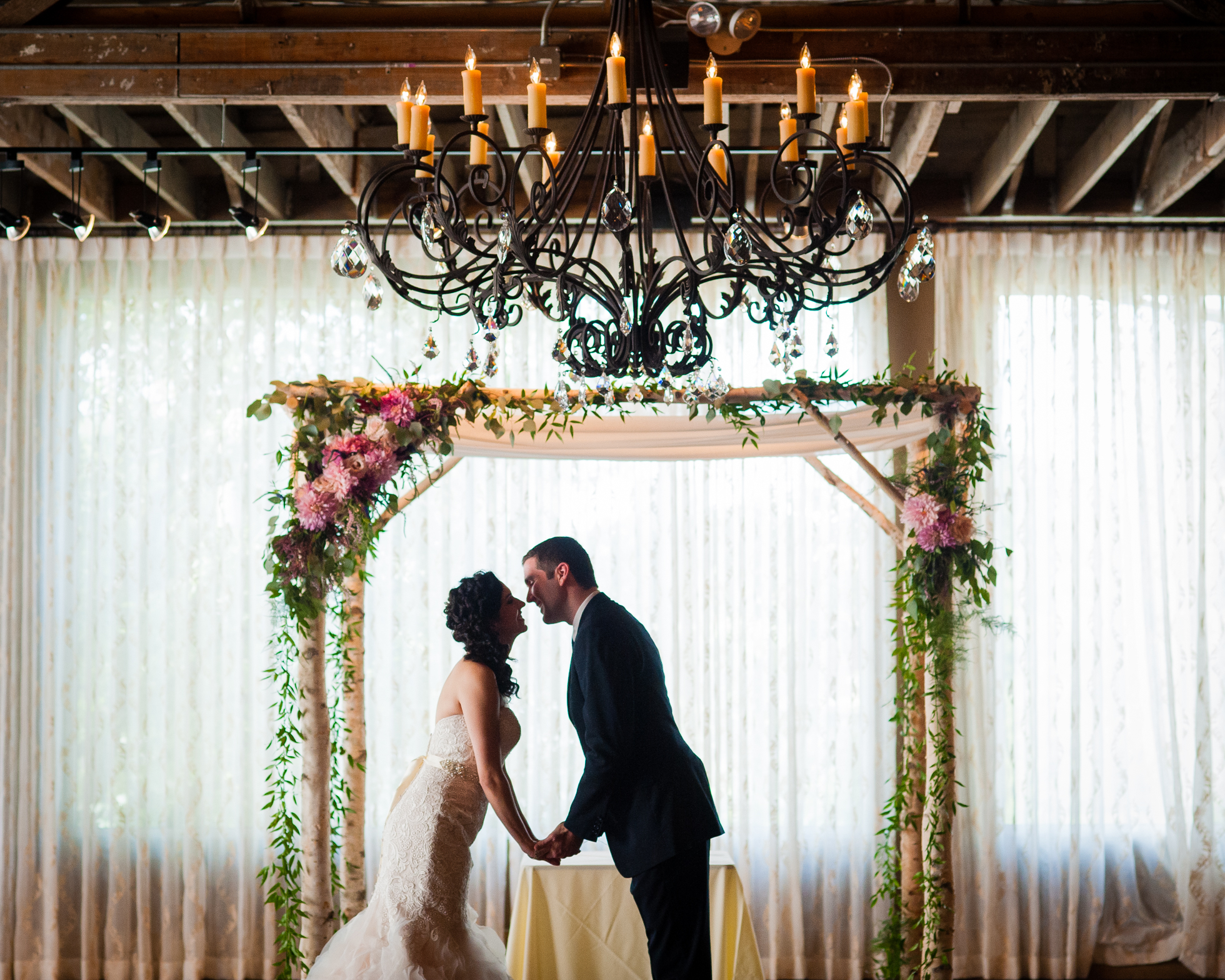 I hope I get this correct… someone correct me if I'm wrong… I think Graham and his brother built this gorgeous birch Chuppah for the ceremony!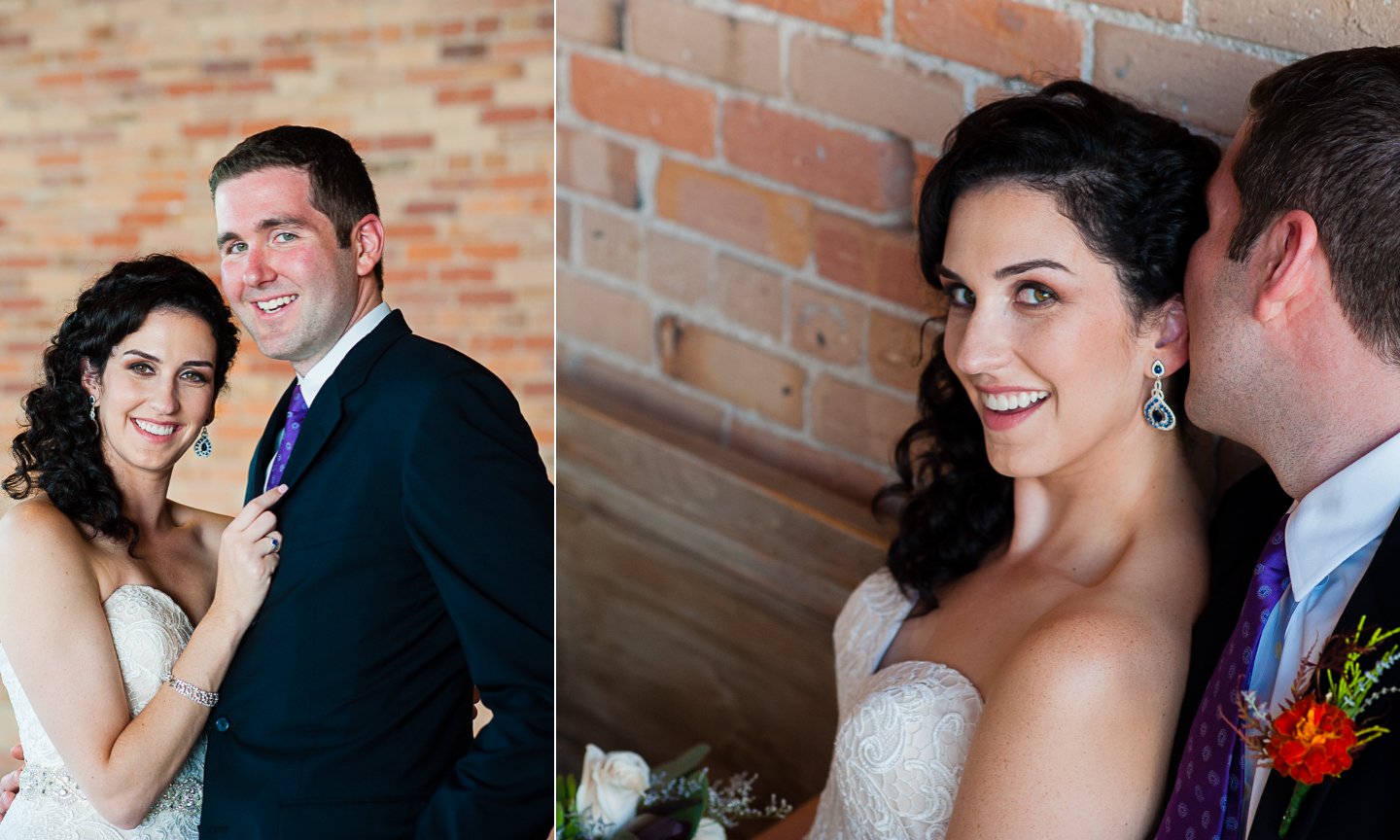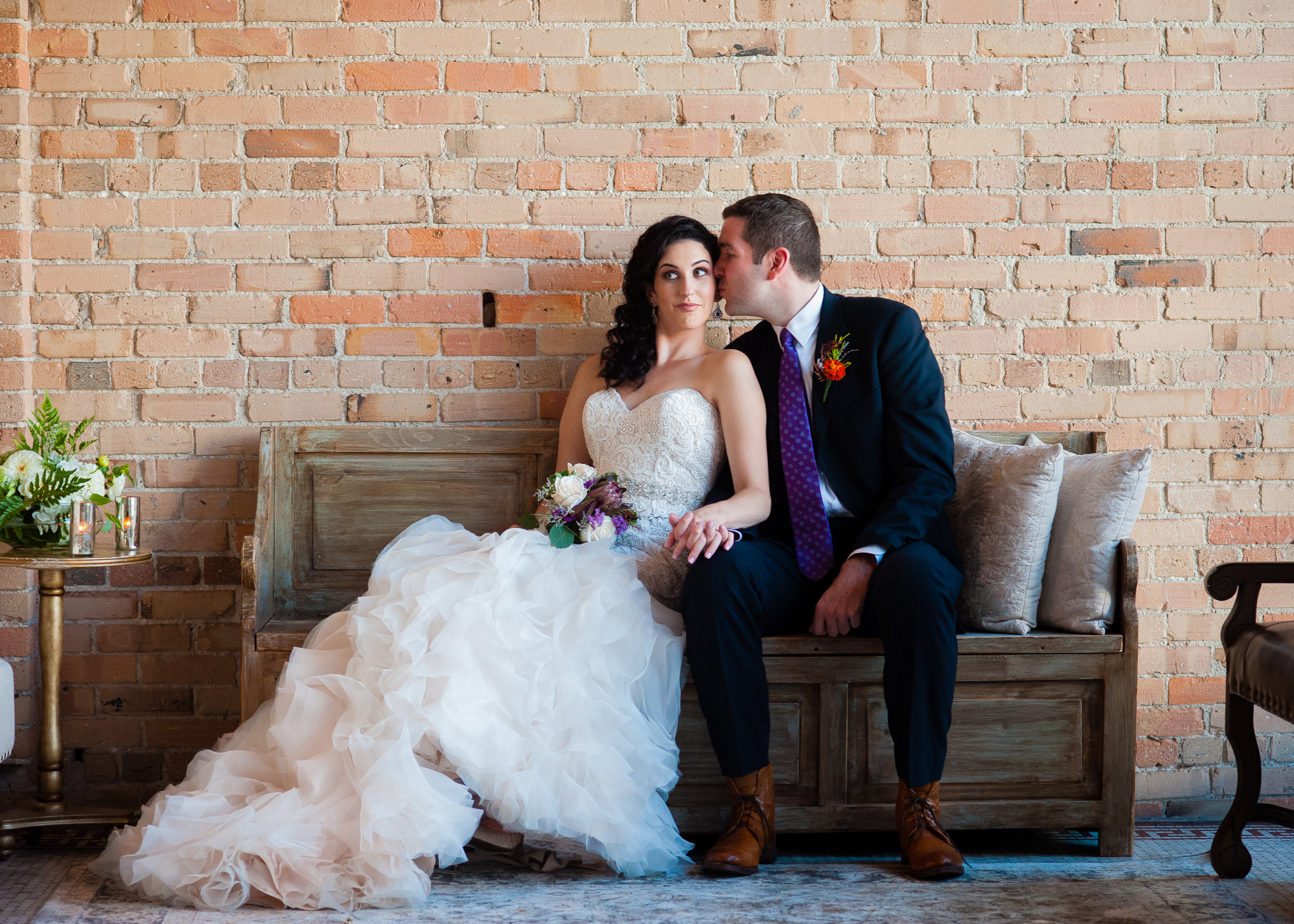 I know I said it above… But
The Venue
had so many great locations for us to take Allison and Graham for photos!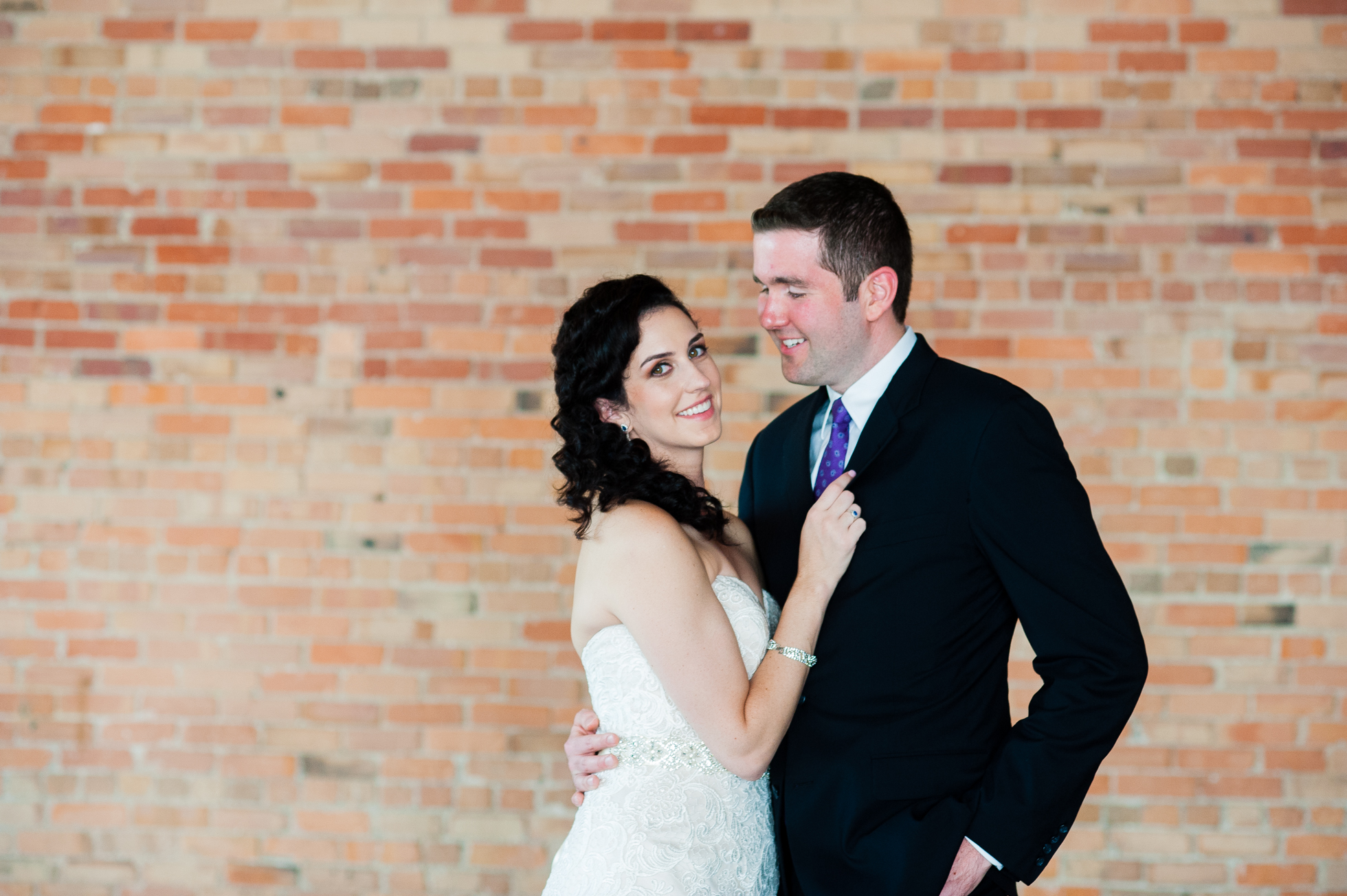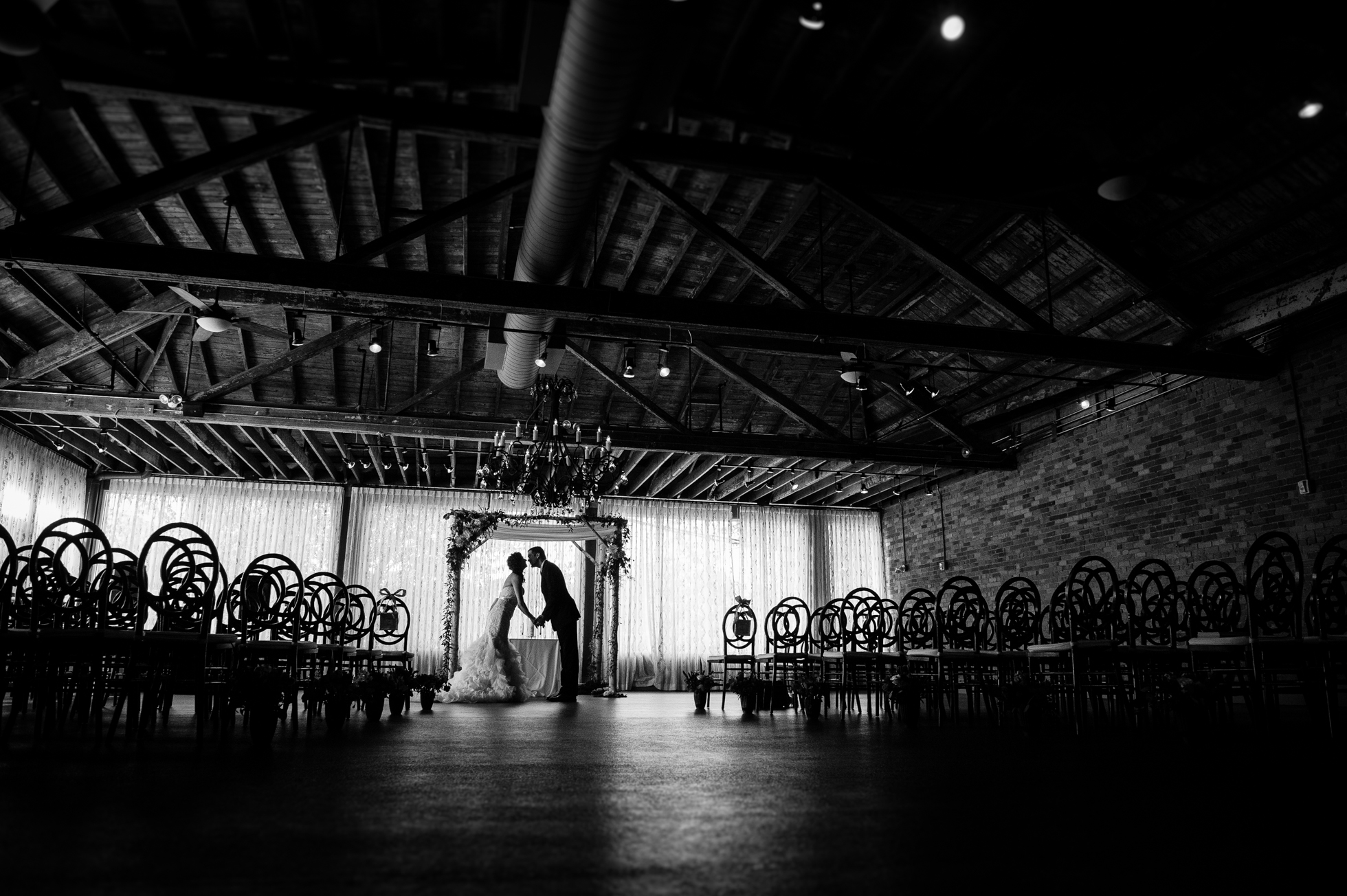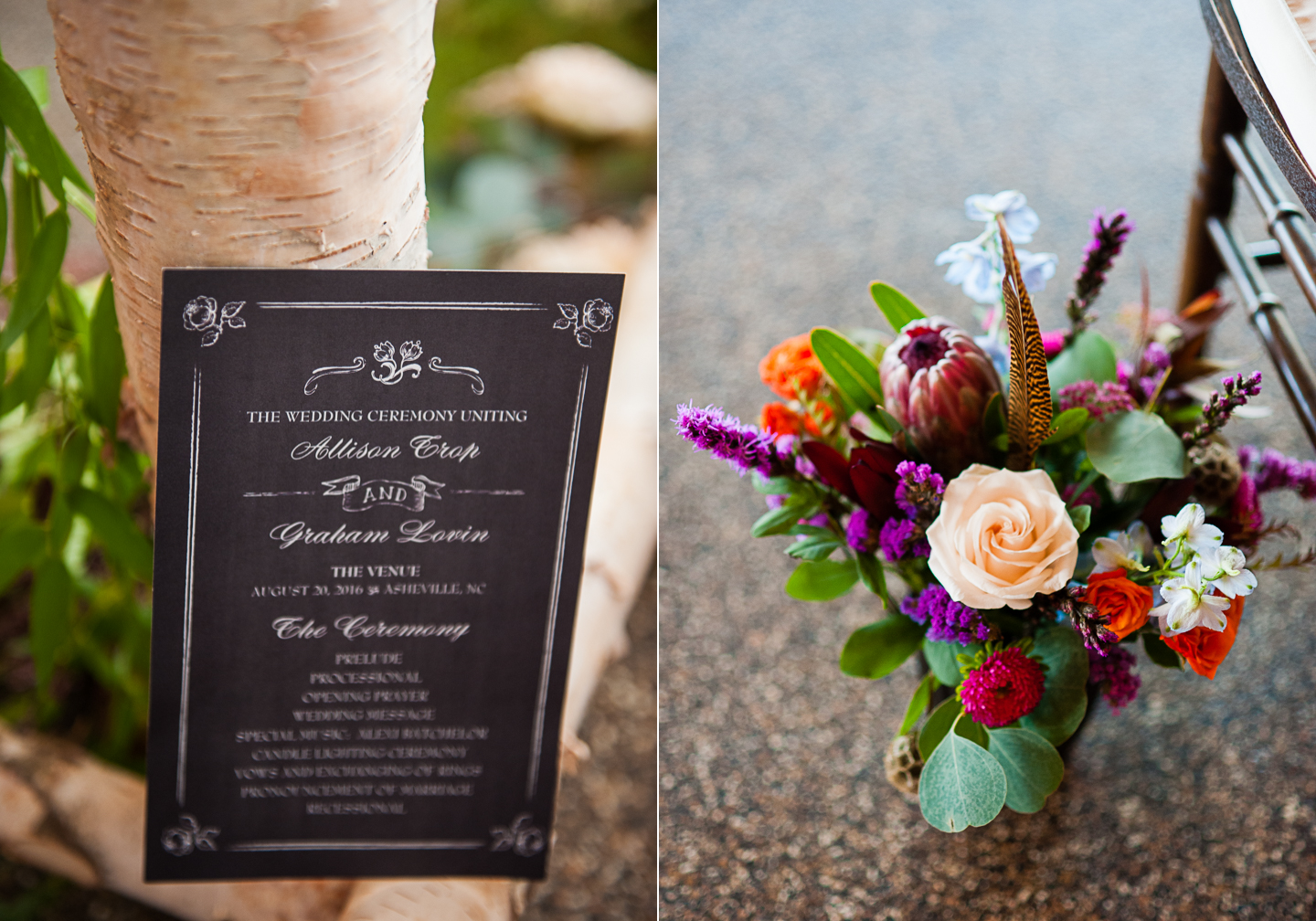 So many pretty ceremony details…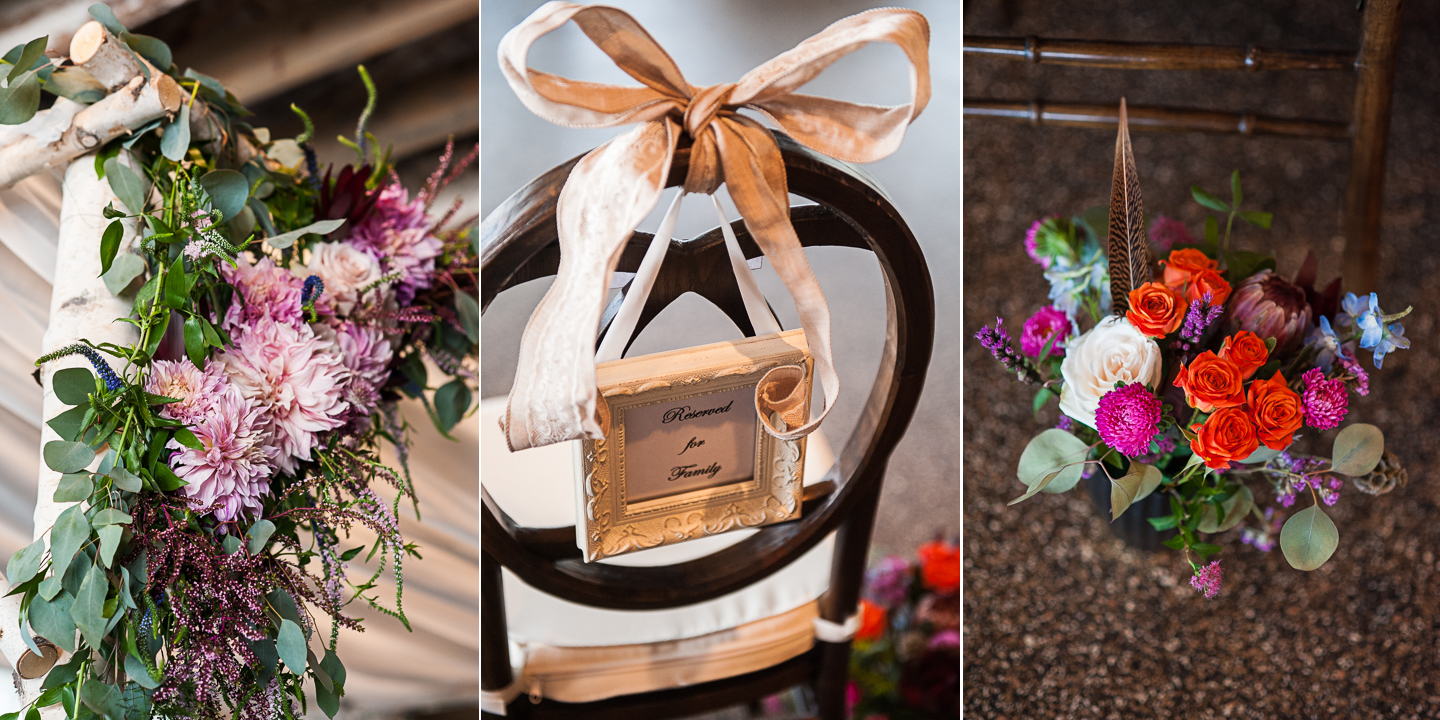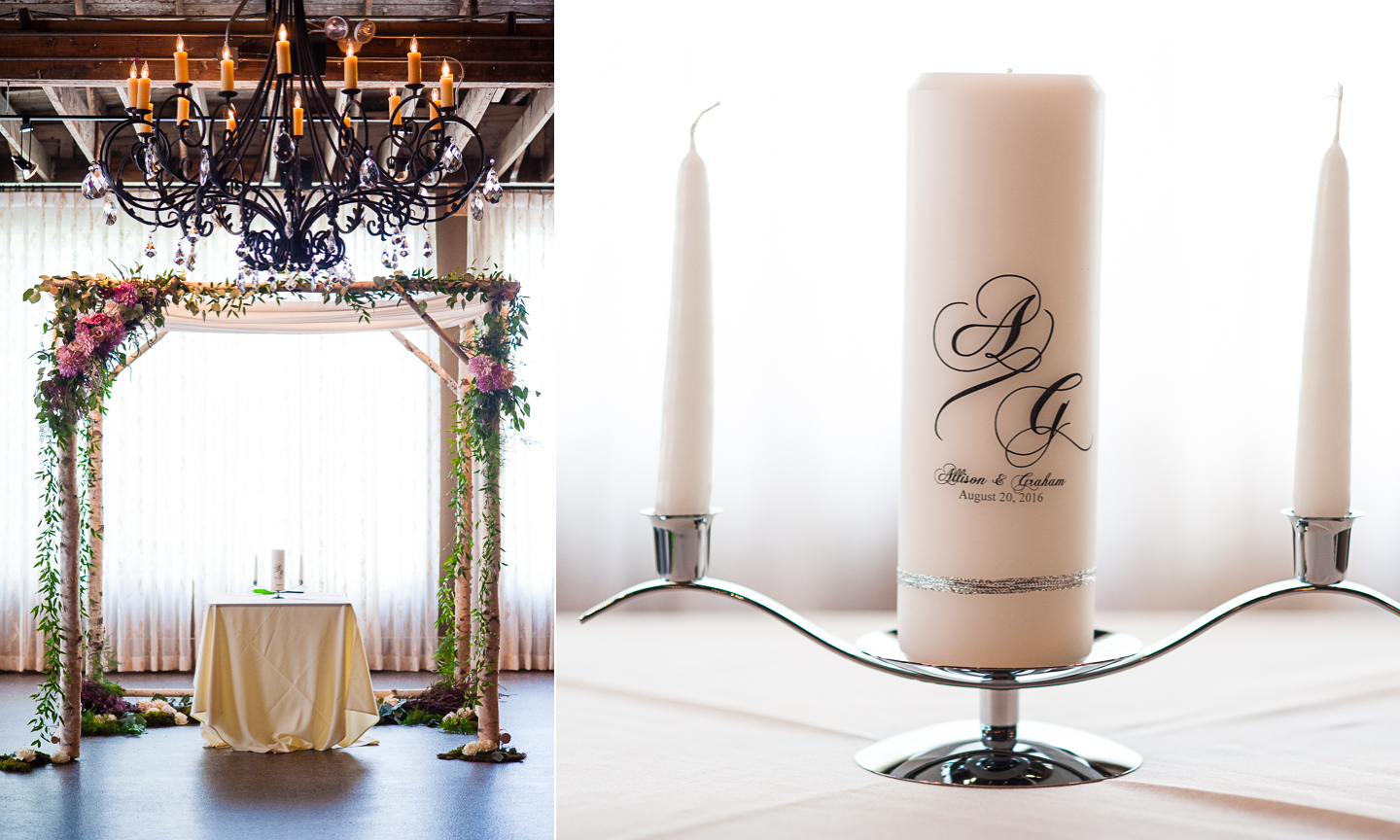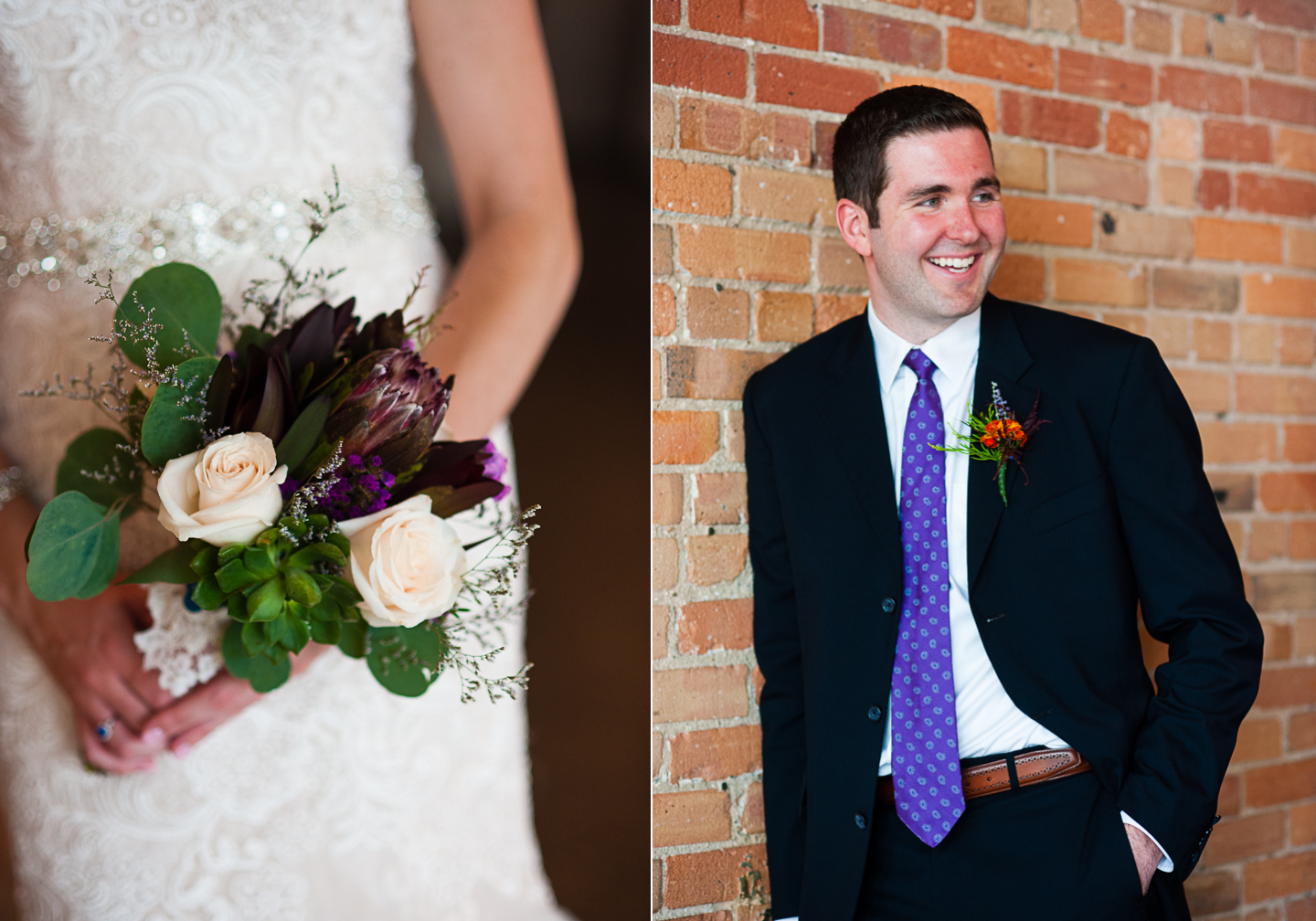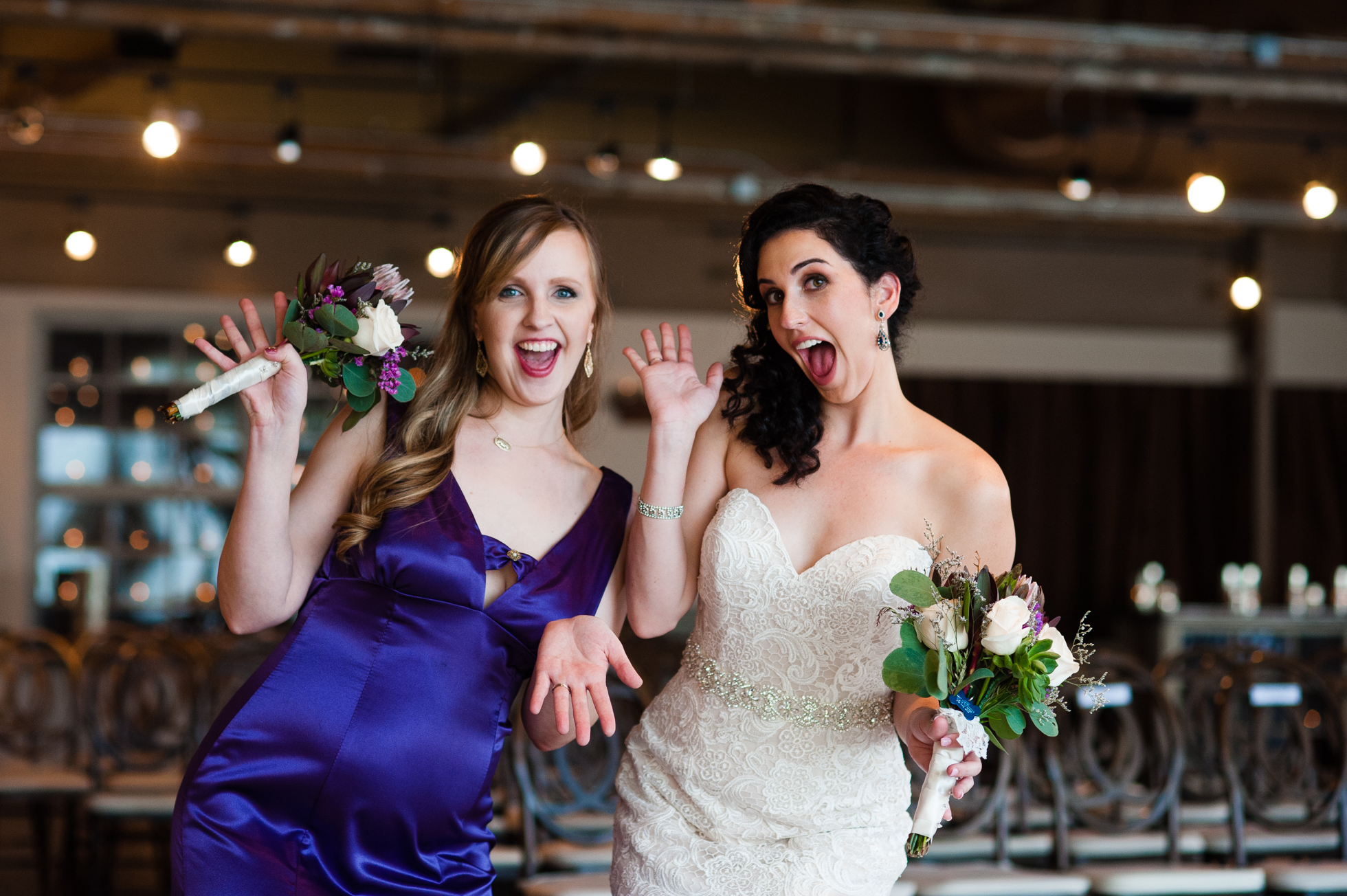 Silly ladies.. I just want to note that this beautiful bridesmaid made her own dress – and how gorgeous is it?!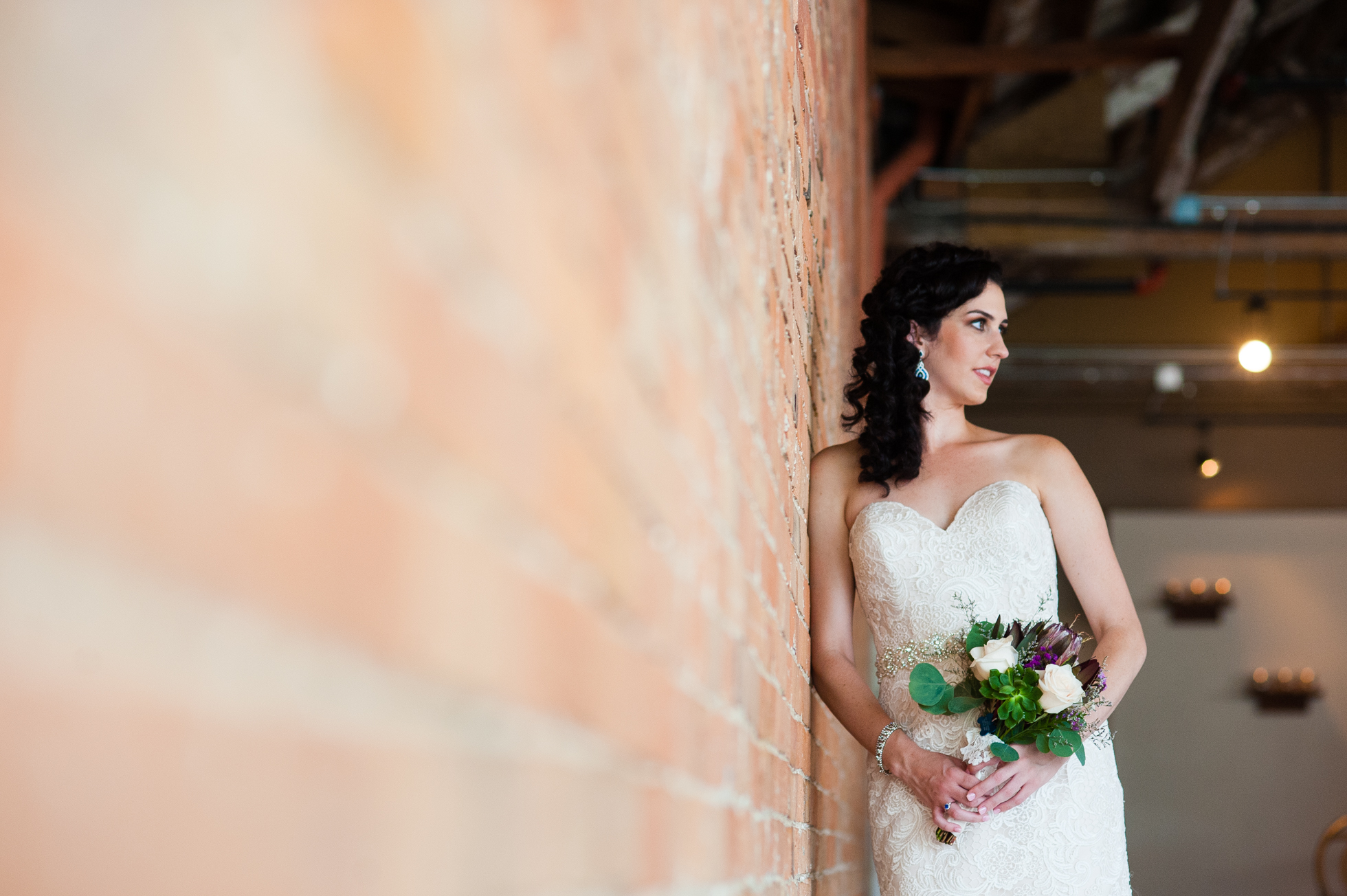 Gorgeous bride!!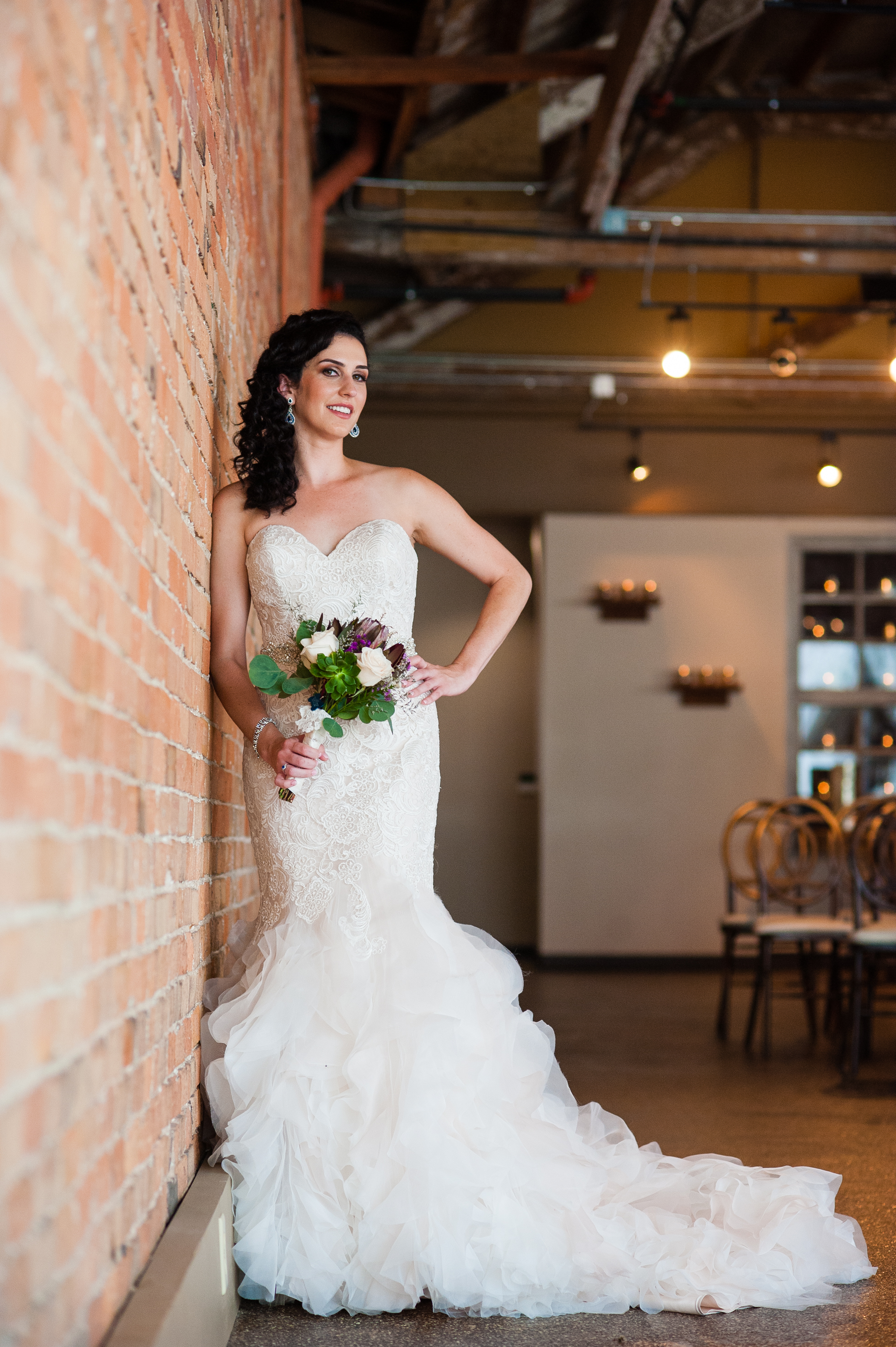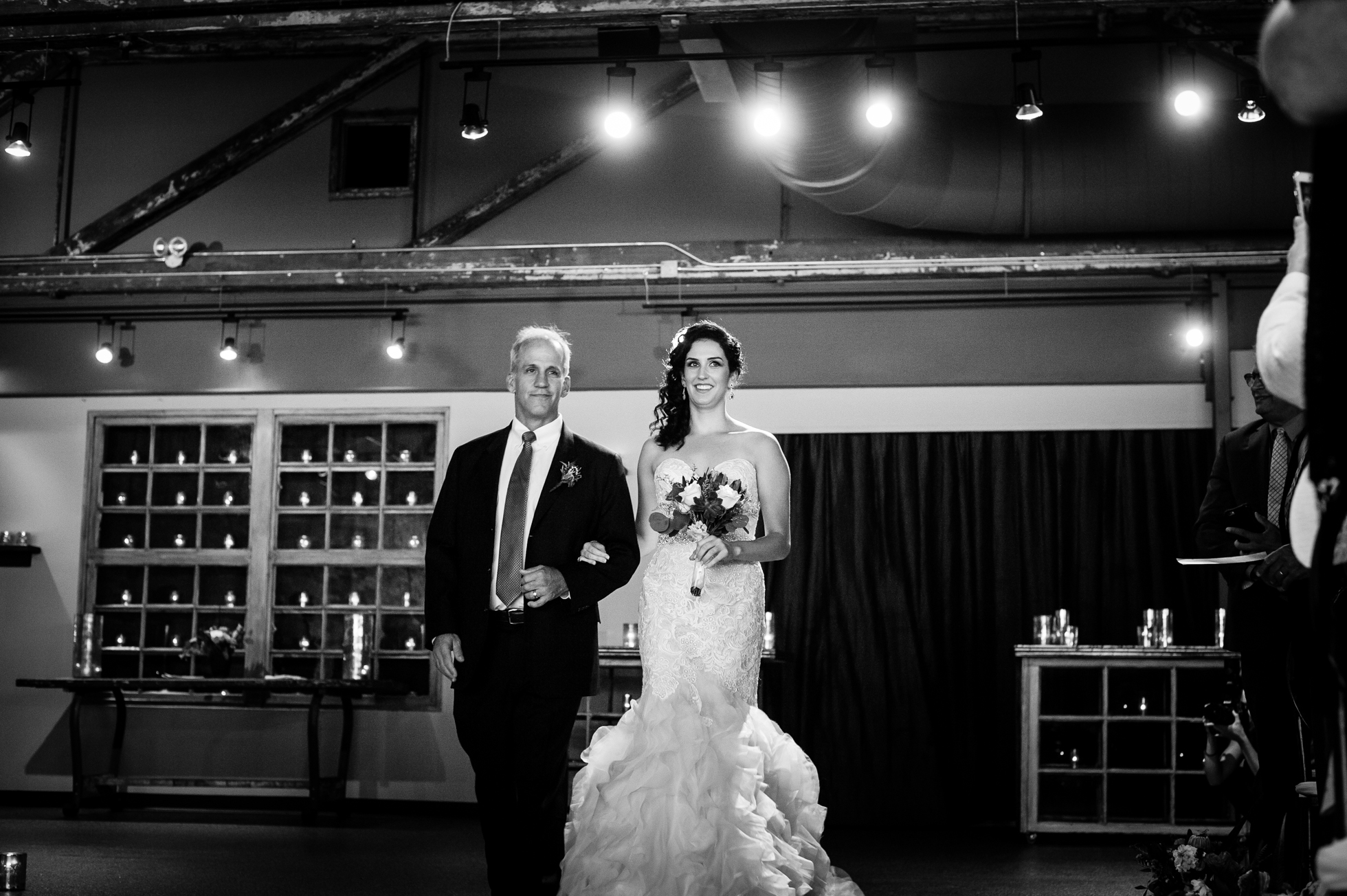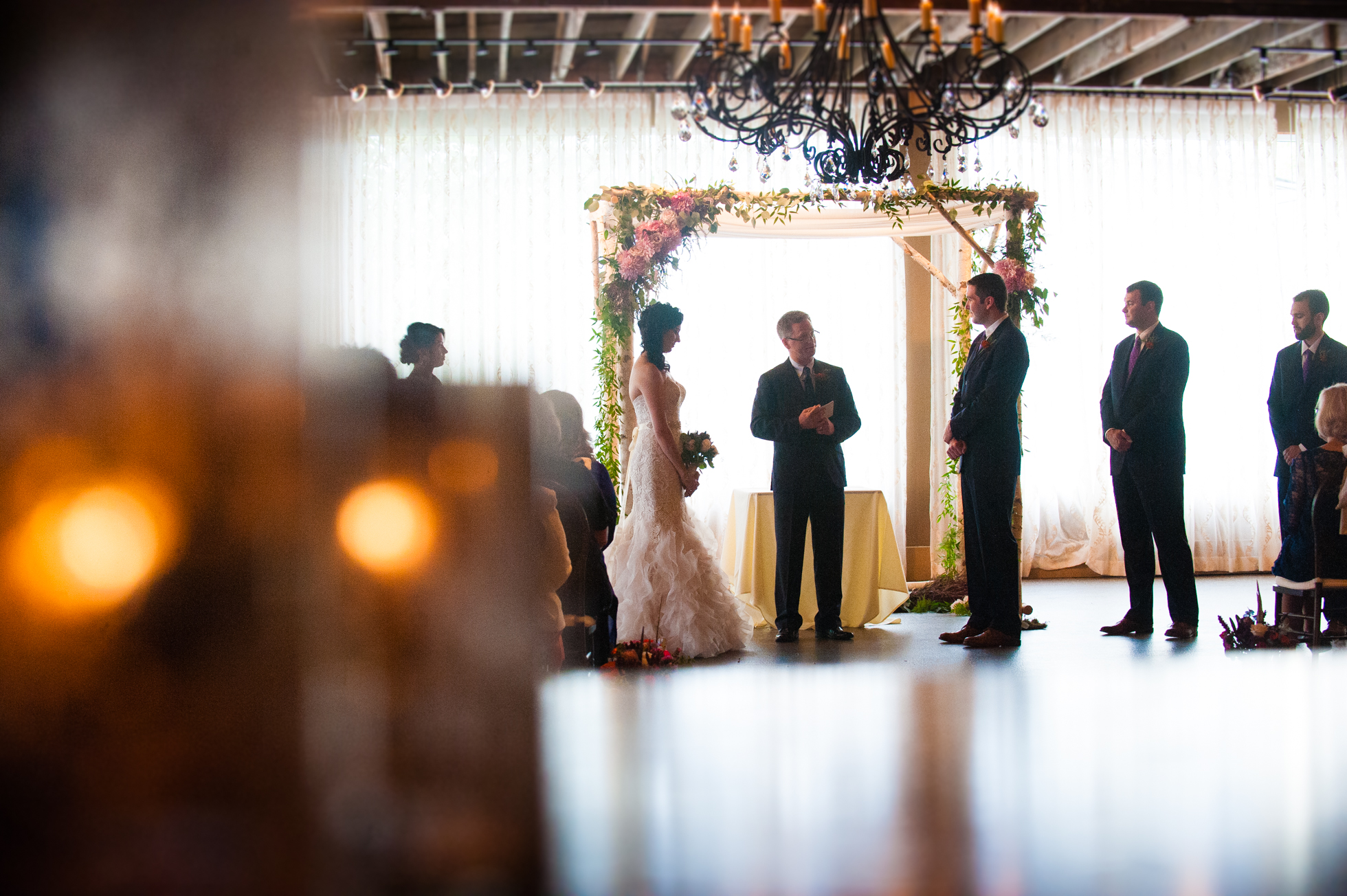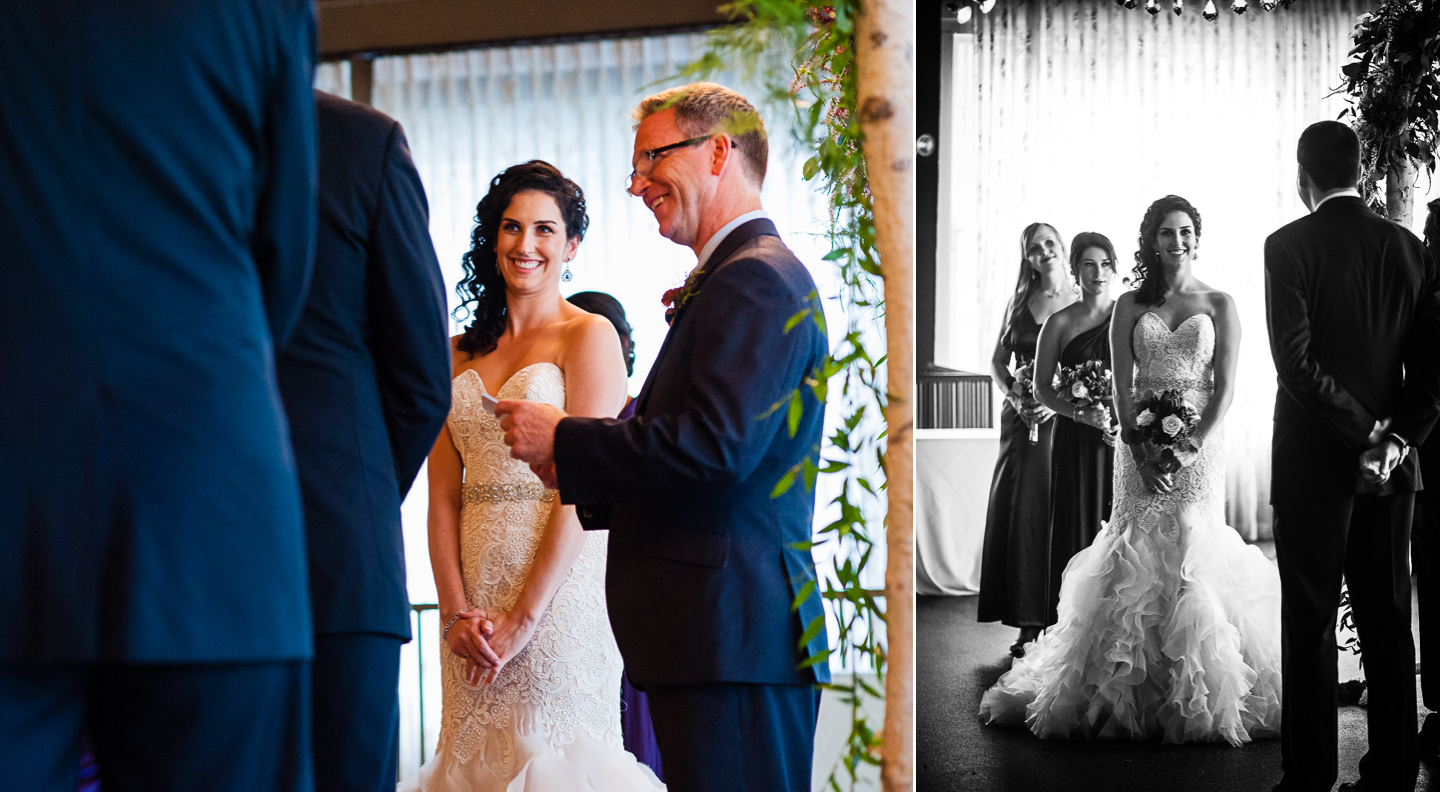 When I told you they smiled through the whole wedding day, I wasn't joking….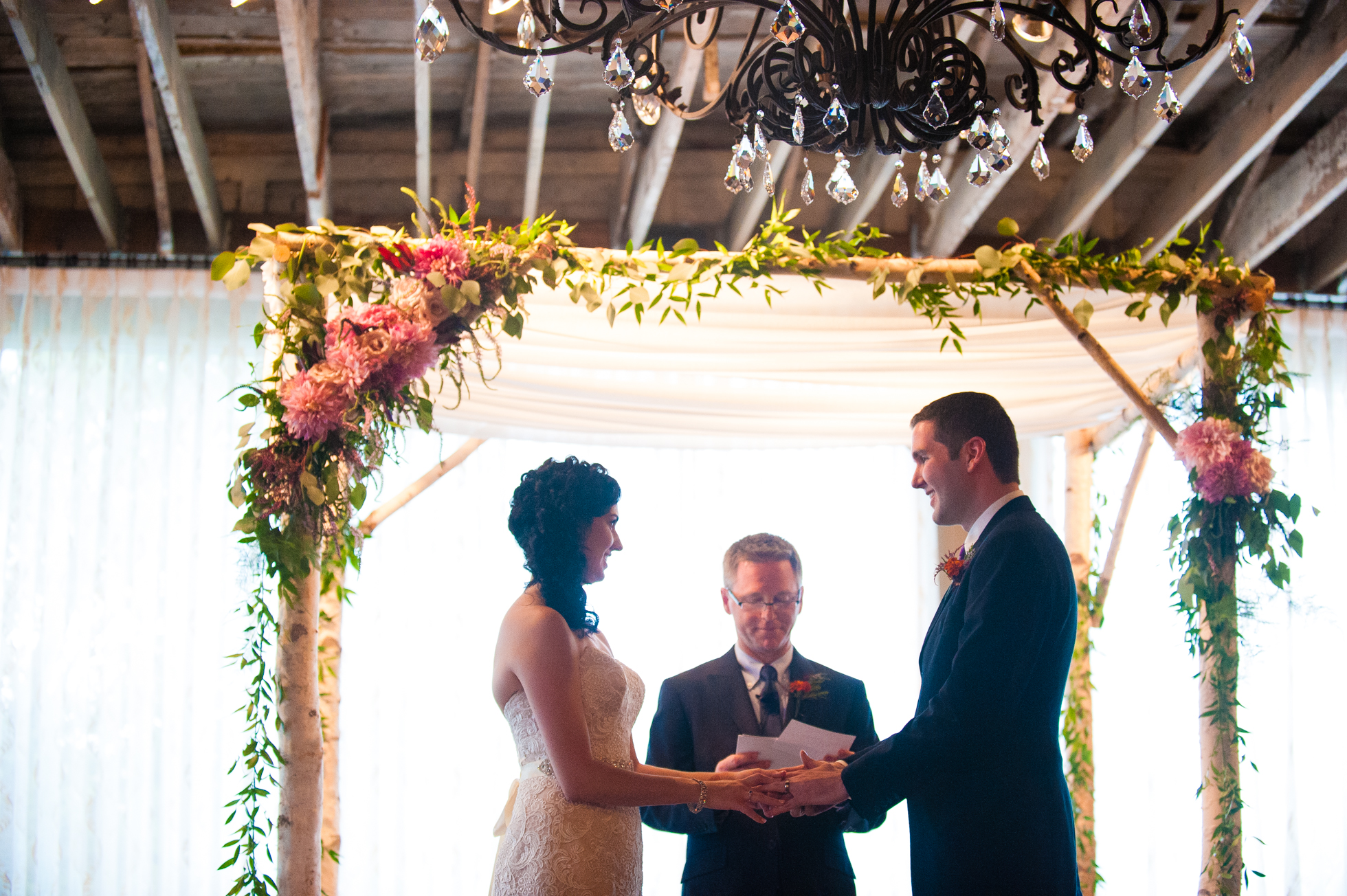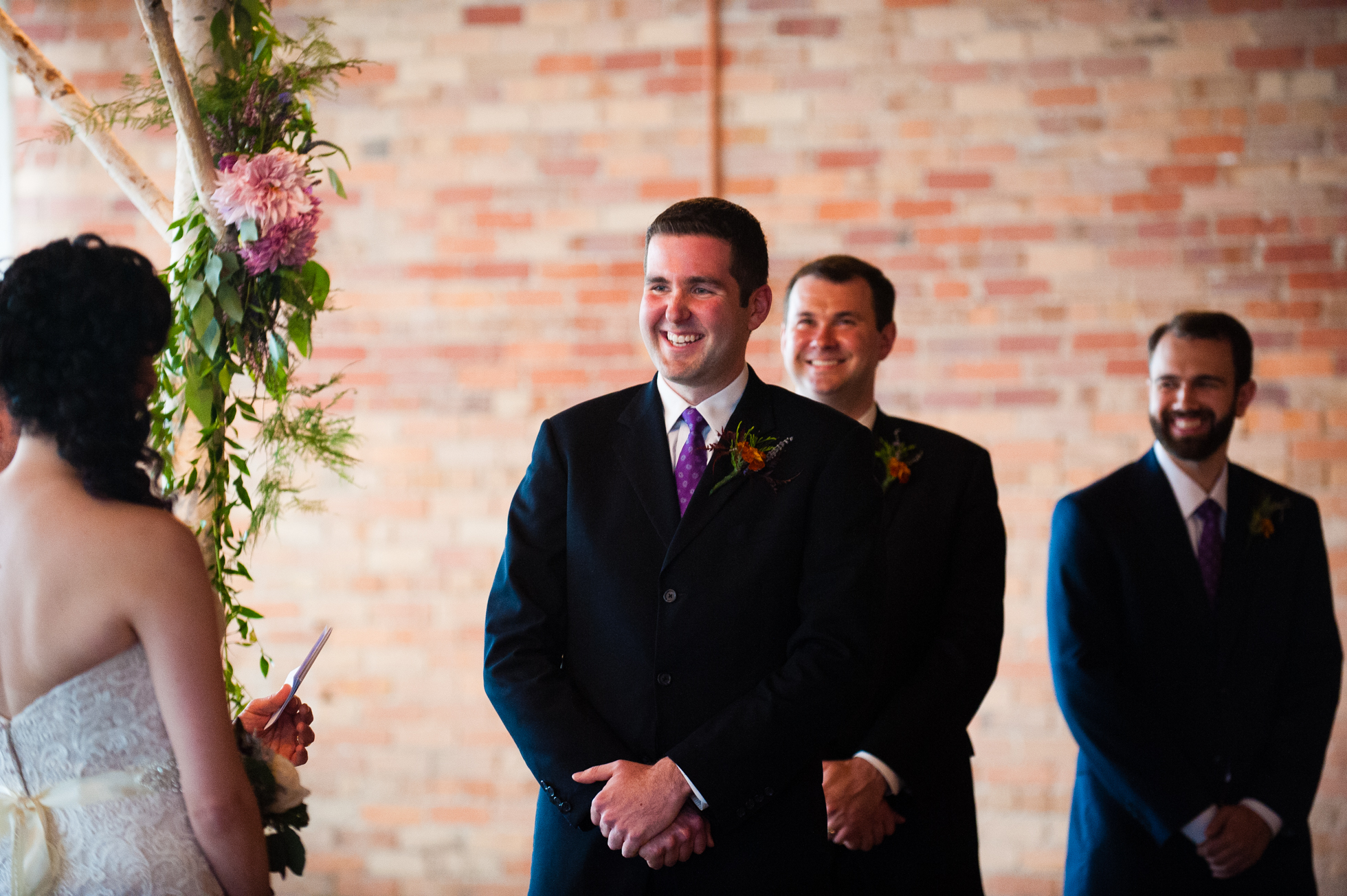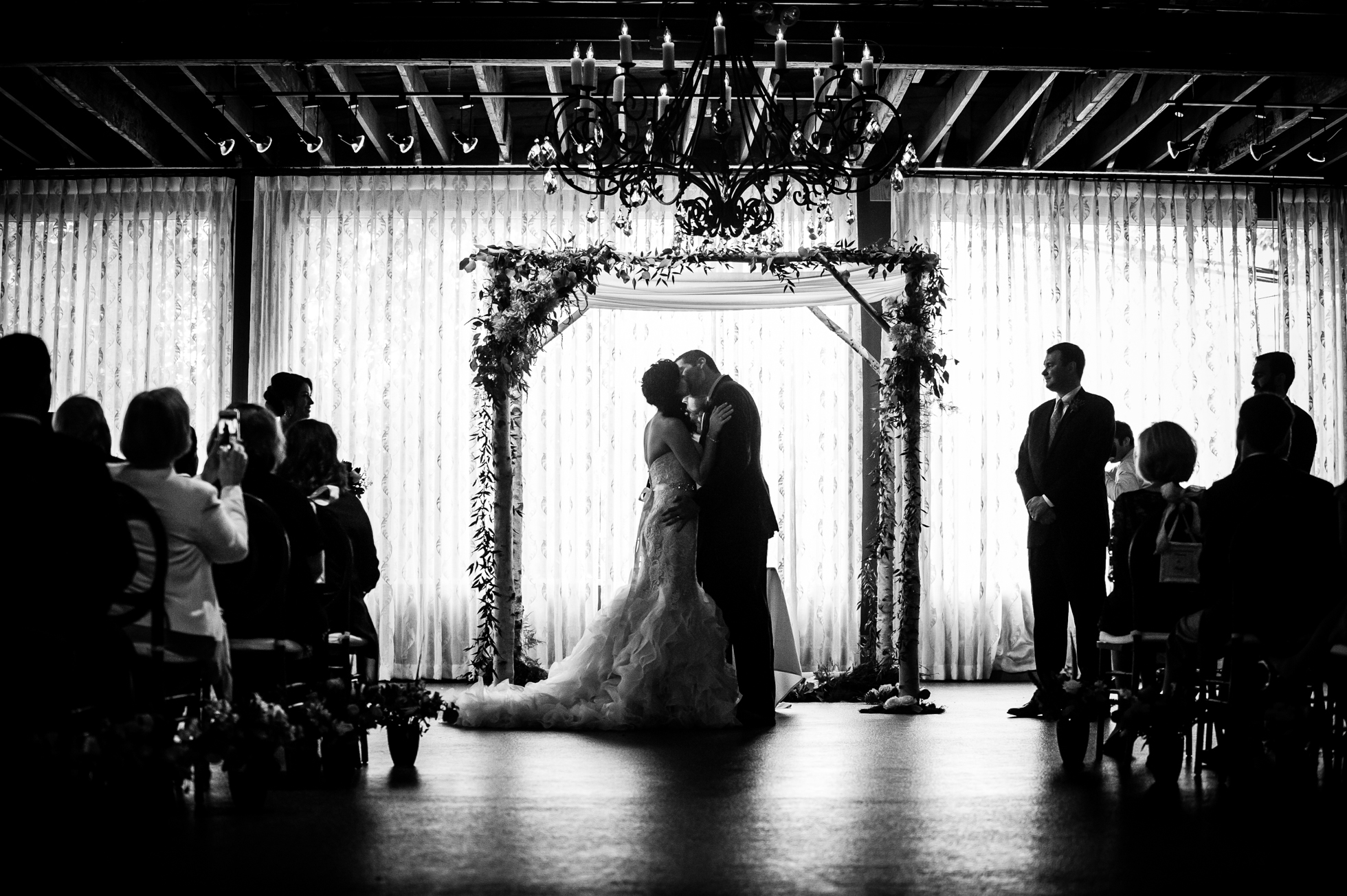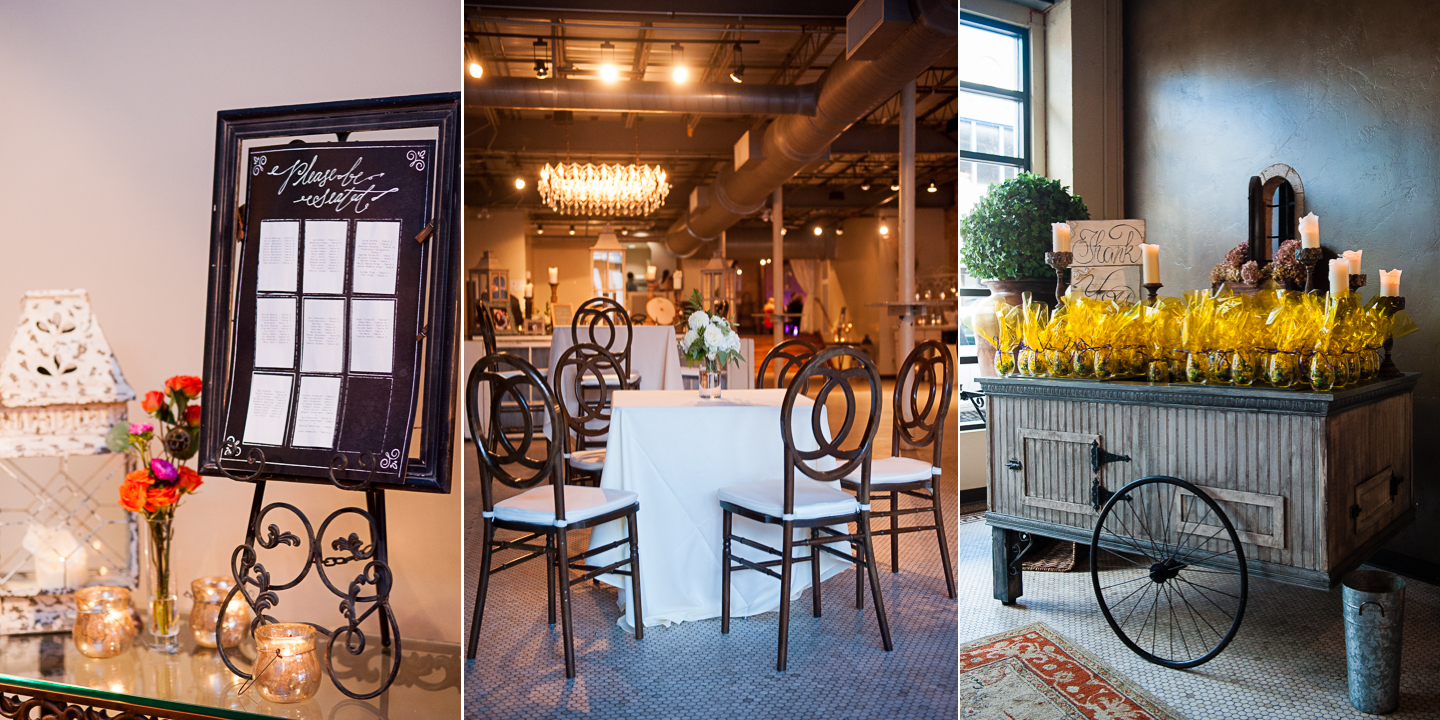 Just a few of the gorgeous details from this downtown Asheville wedding!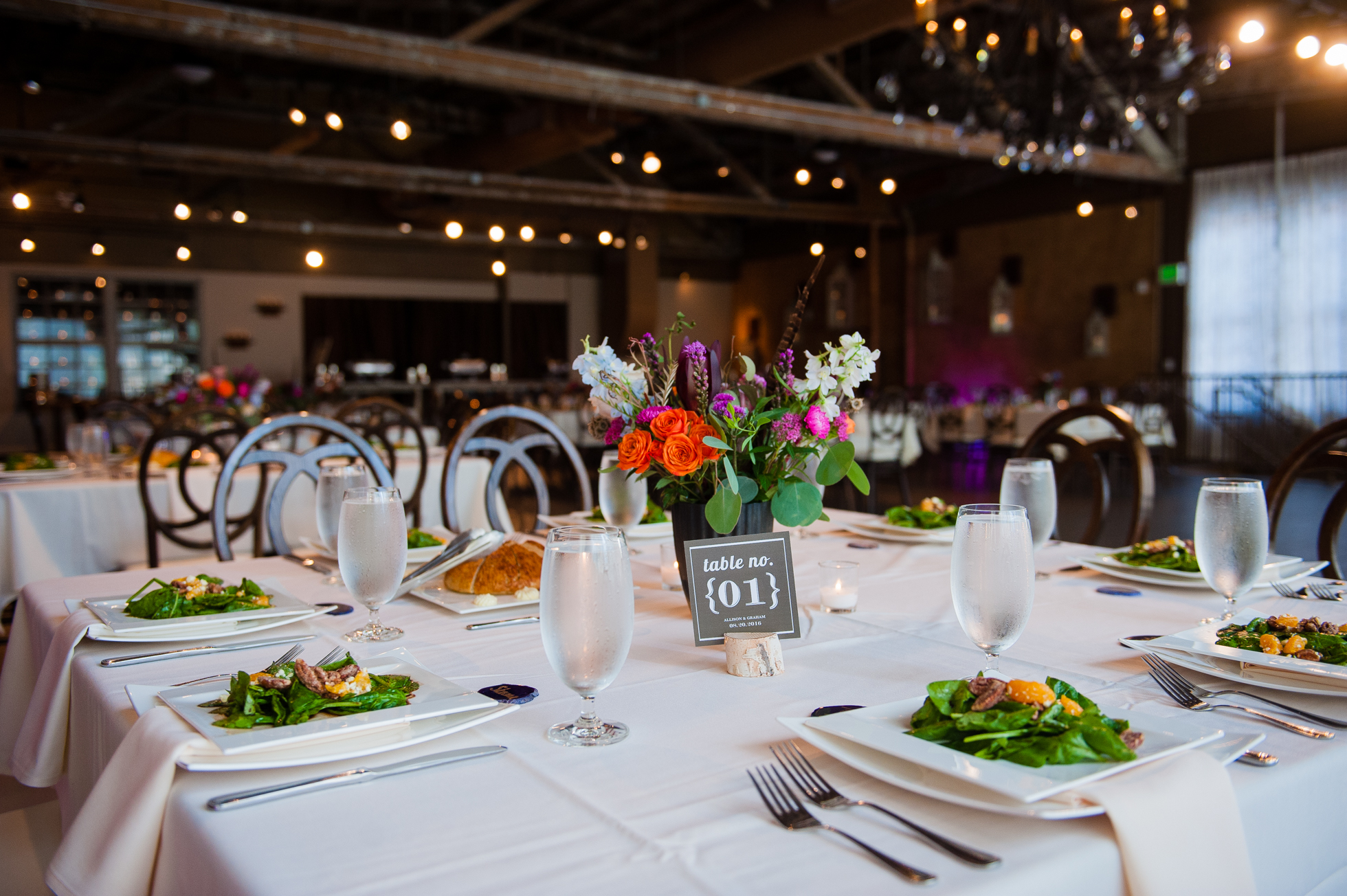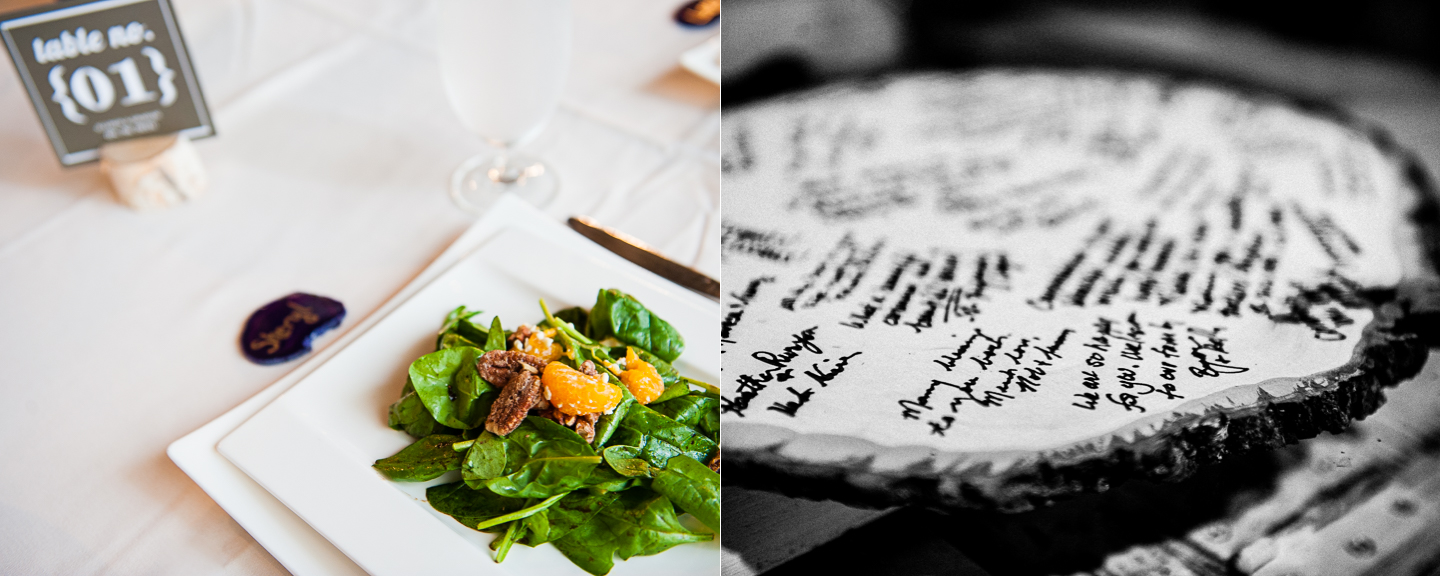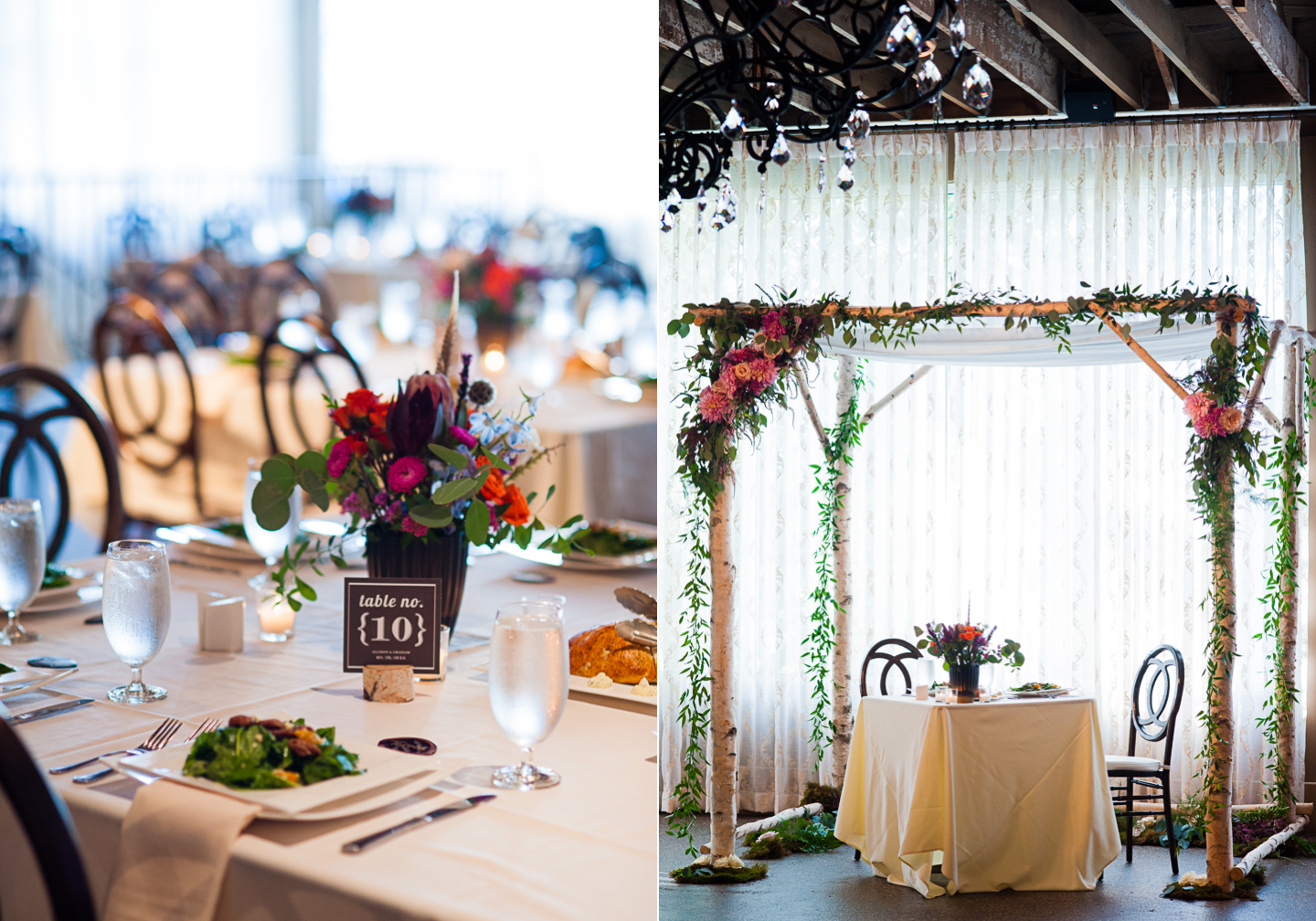 Allison and Graham's sweetheart table was placed under the beautiful Chuppah for the reception… I loved this touch – so pretty!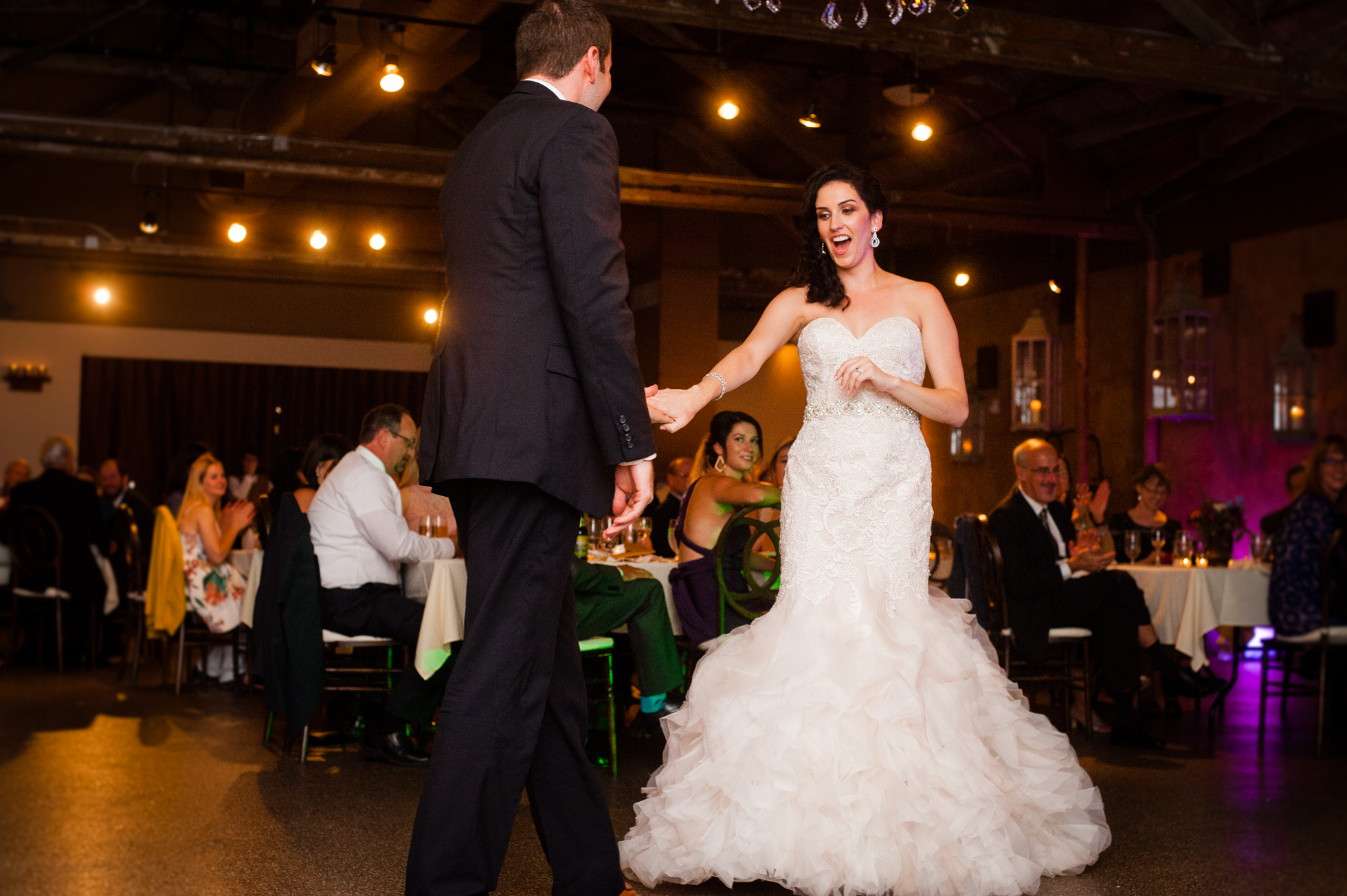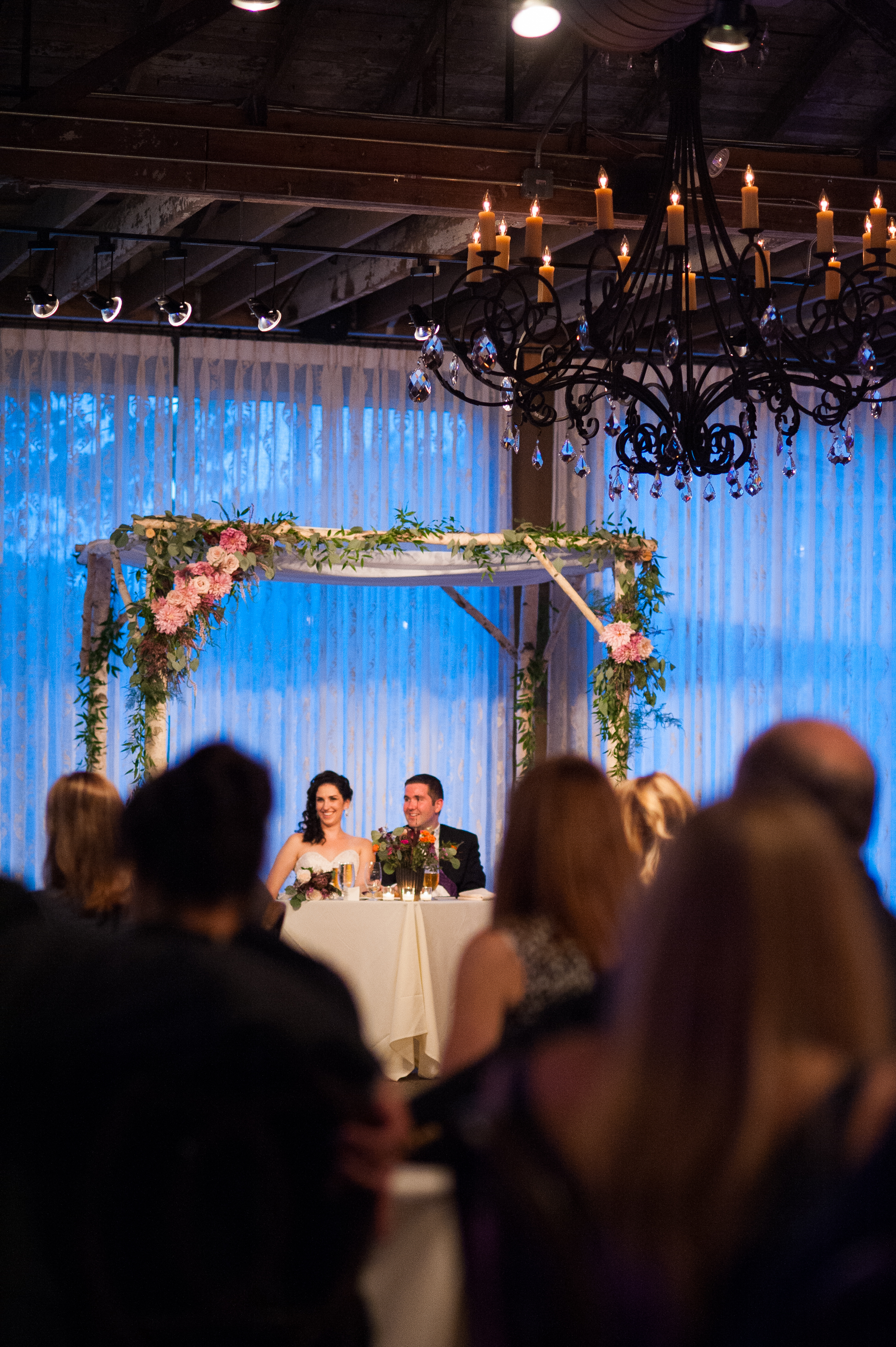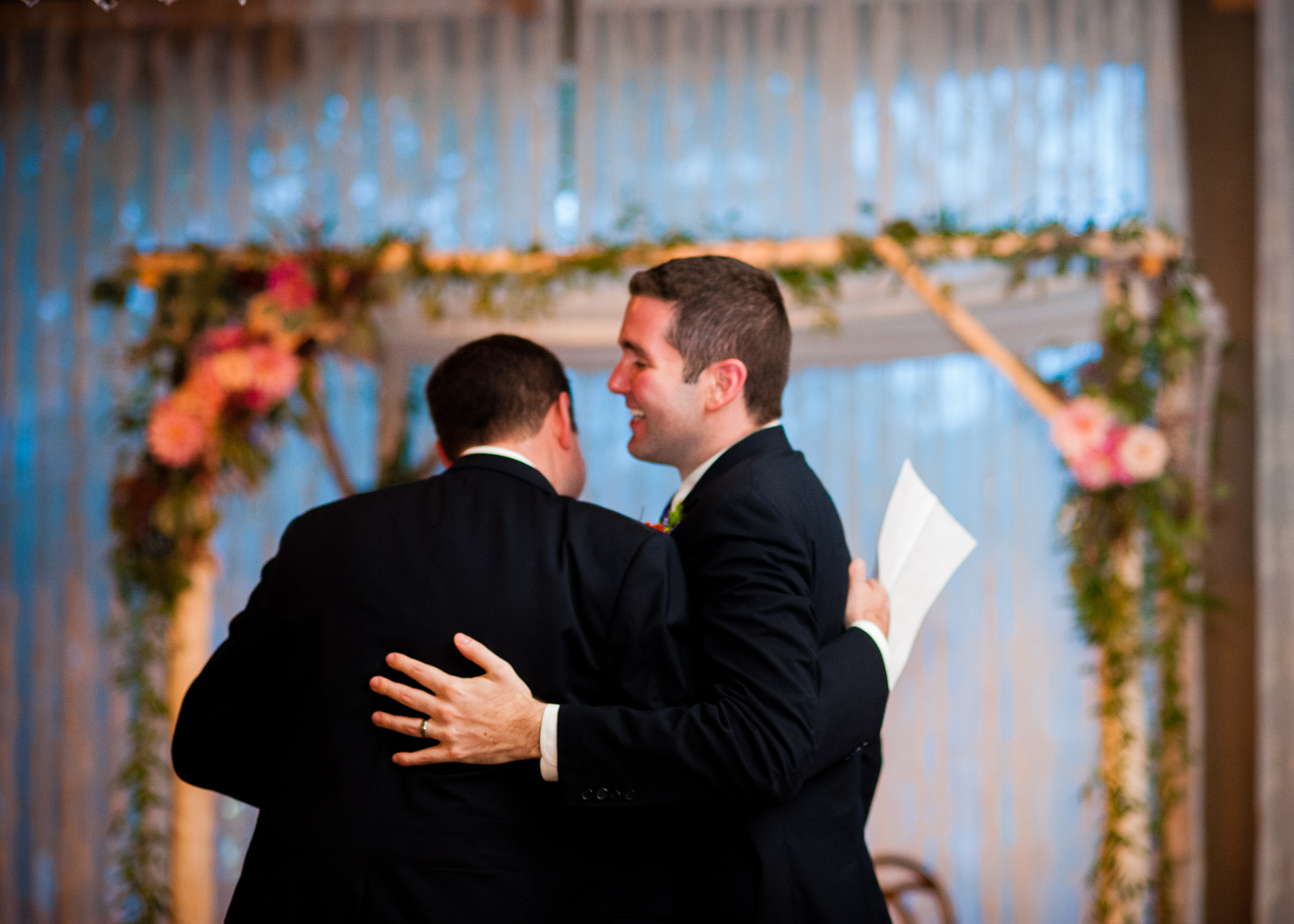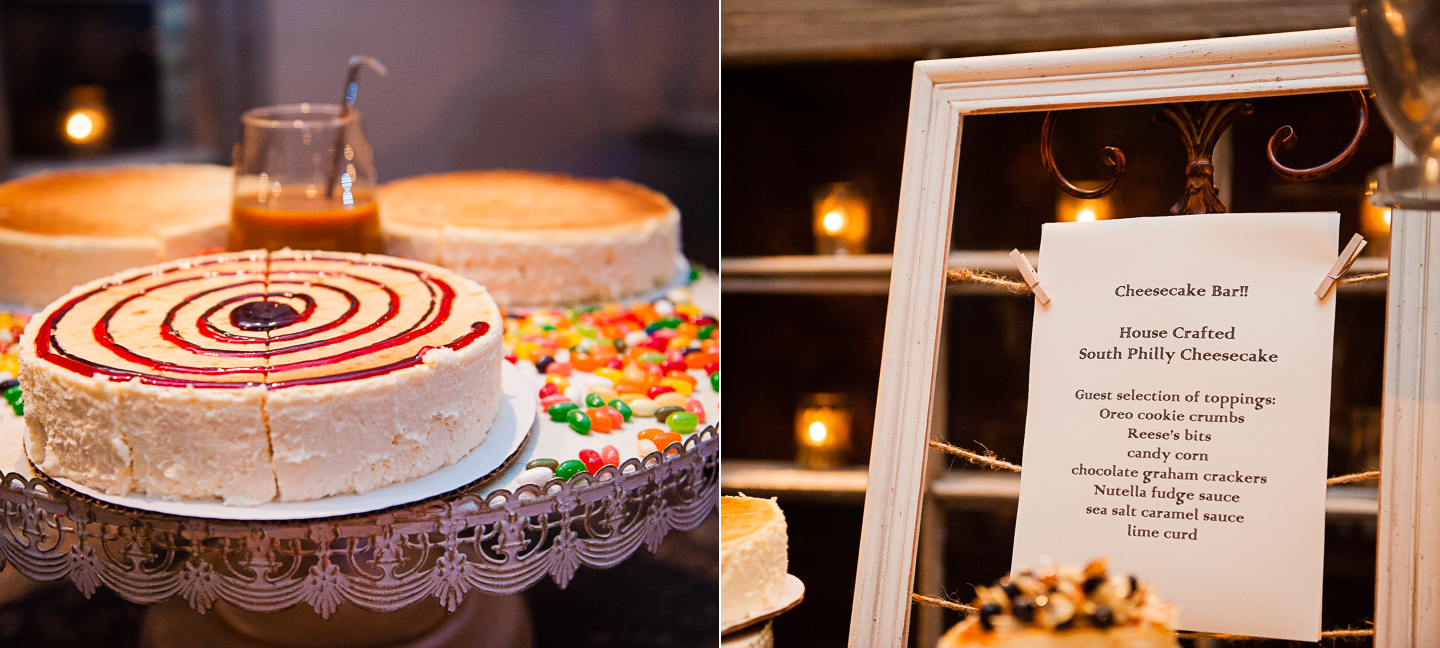 So most people who know me know that I am a sucker for a good cheesecake… When I saw that Allison and Graham chose to forgo a traditional wedding cake for a cheesecake bar, I fell in love with them a little bit!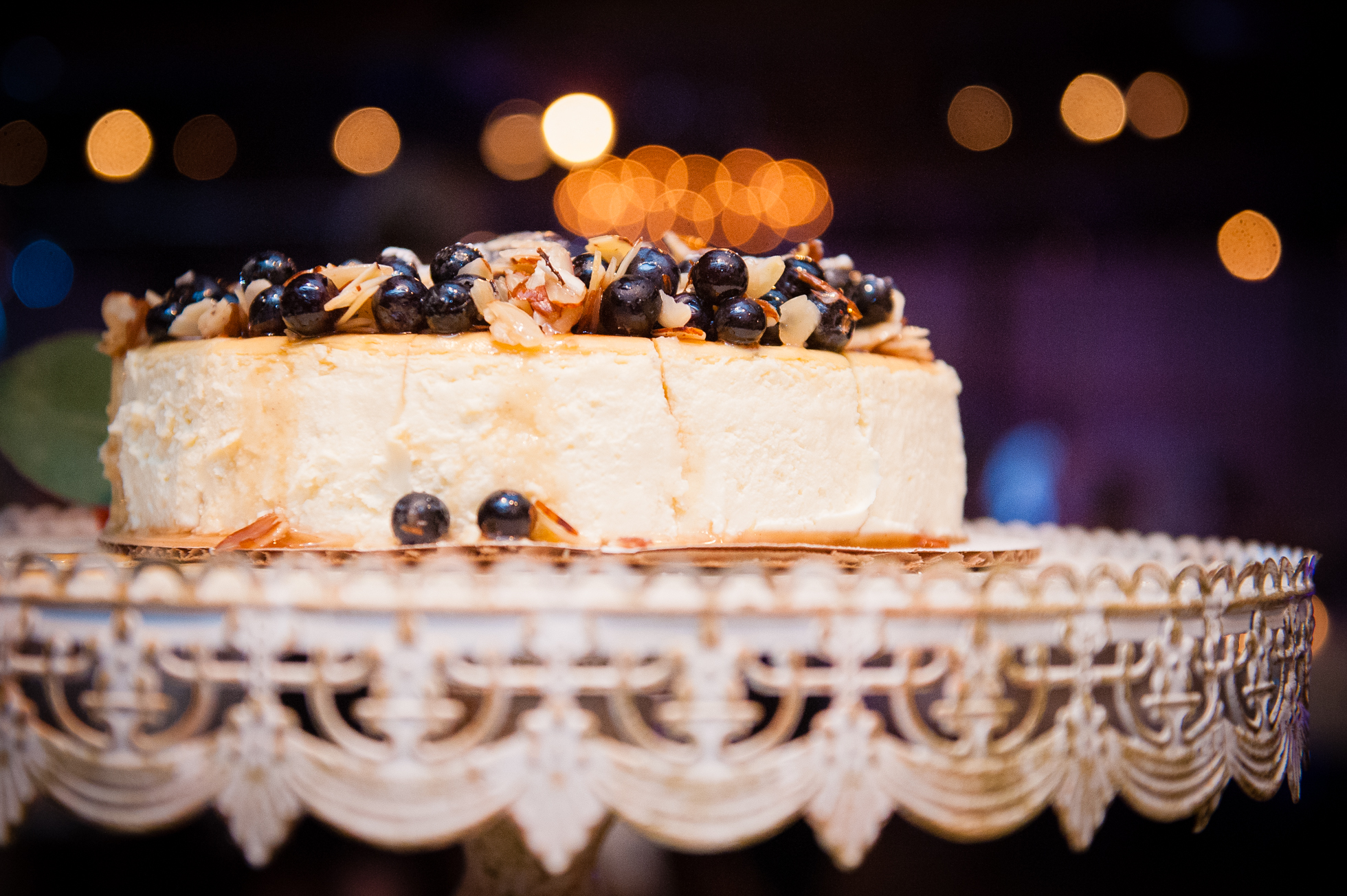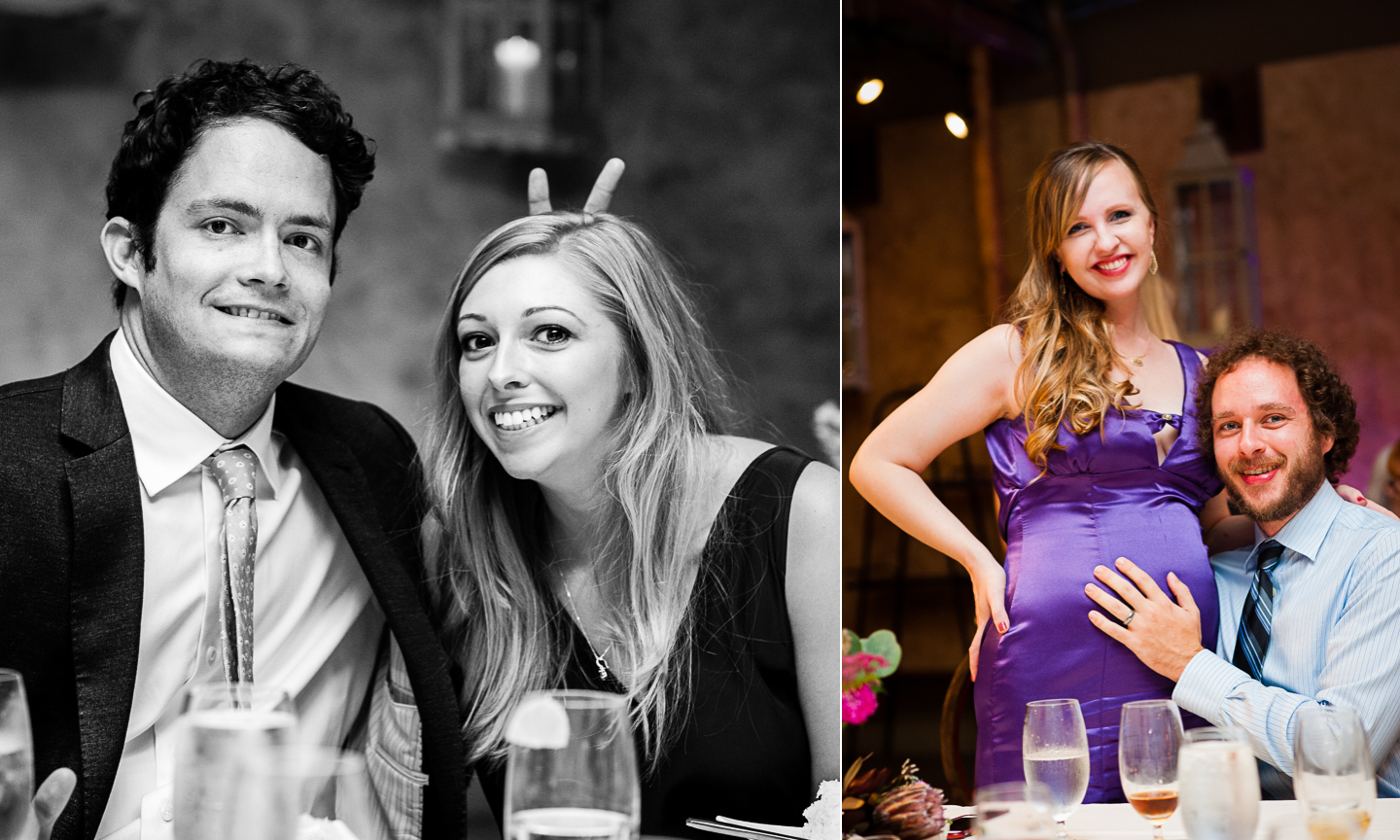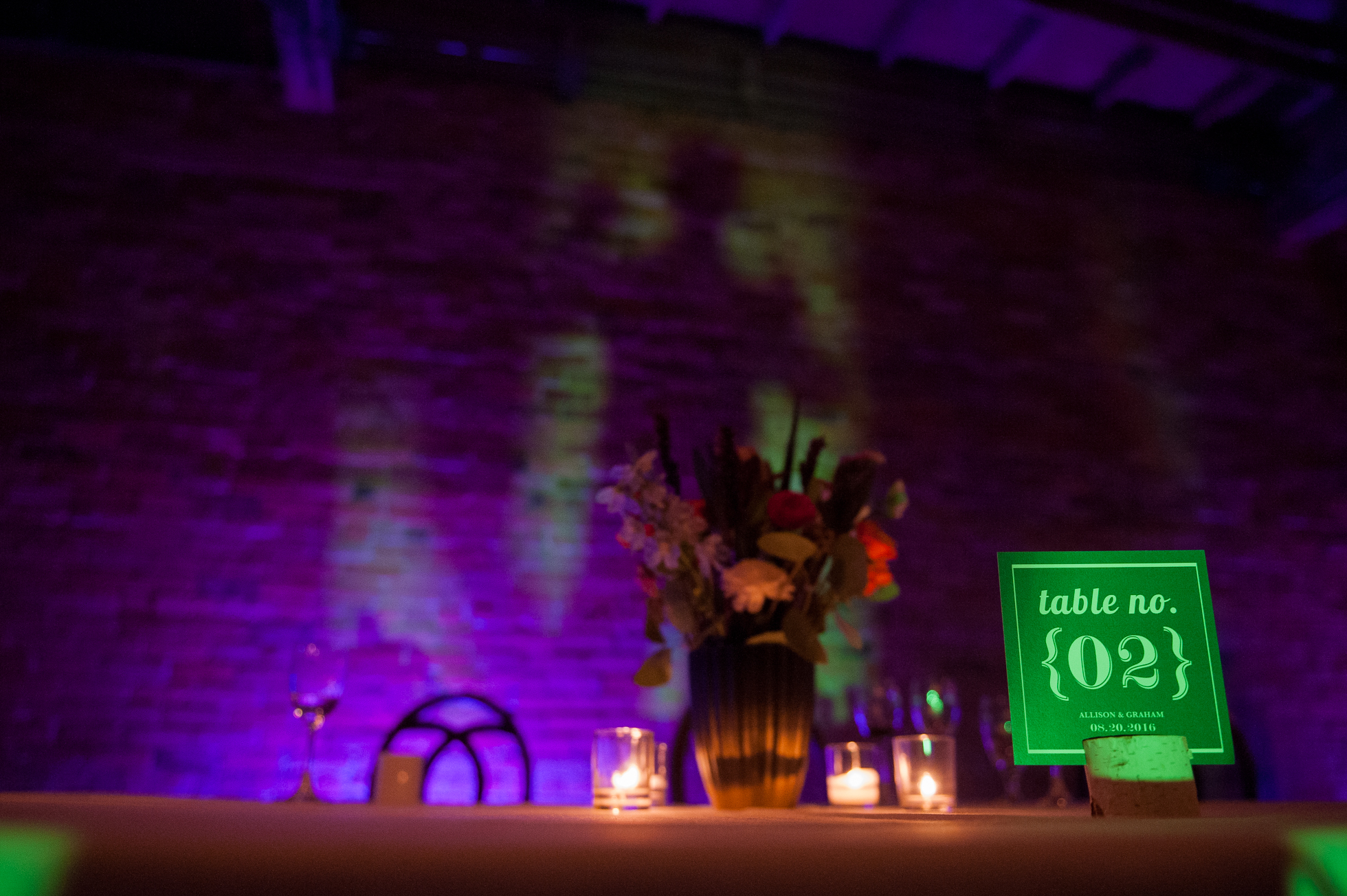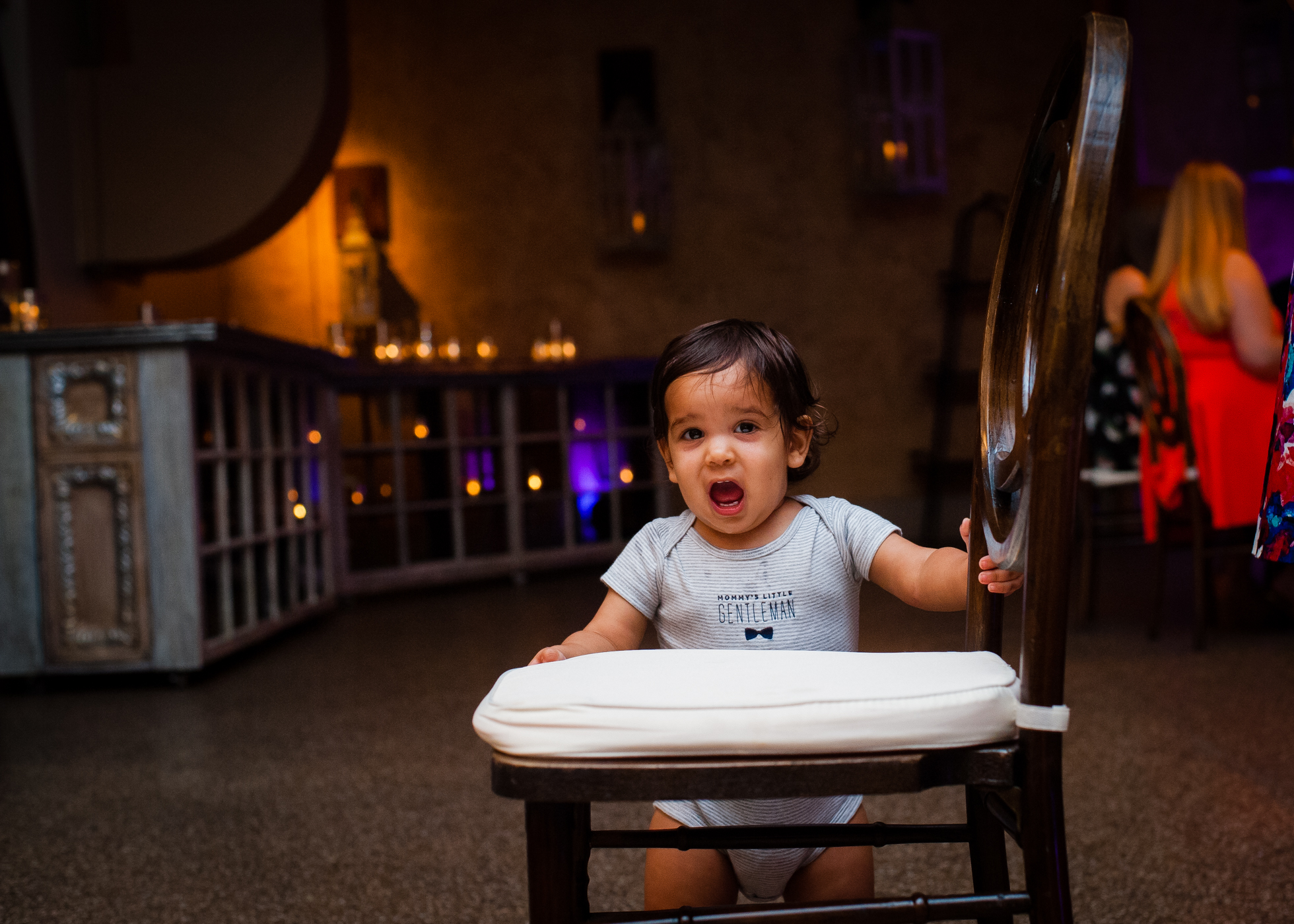 This little dude cruised around the reception the whole evening, dancing up a storm – he was adorable!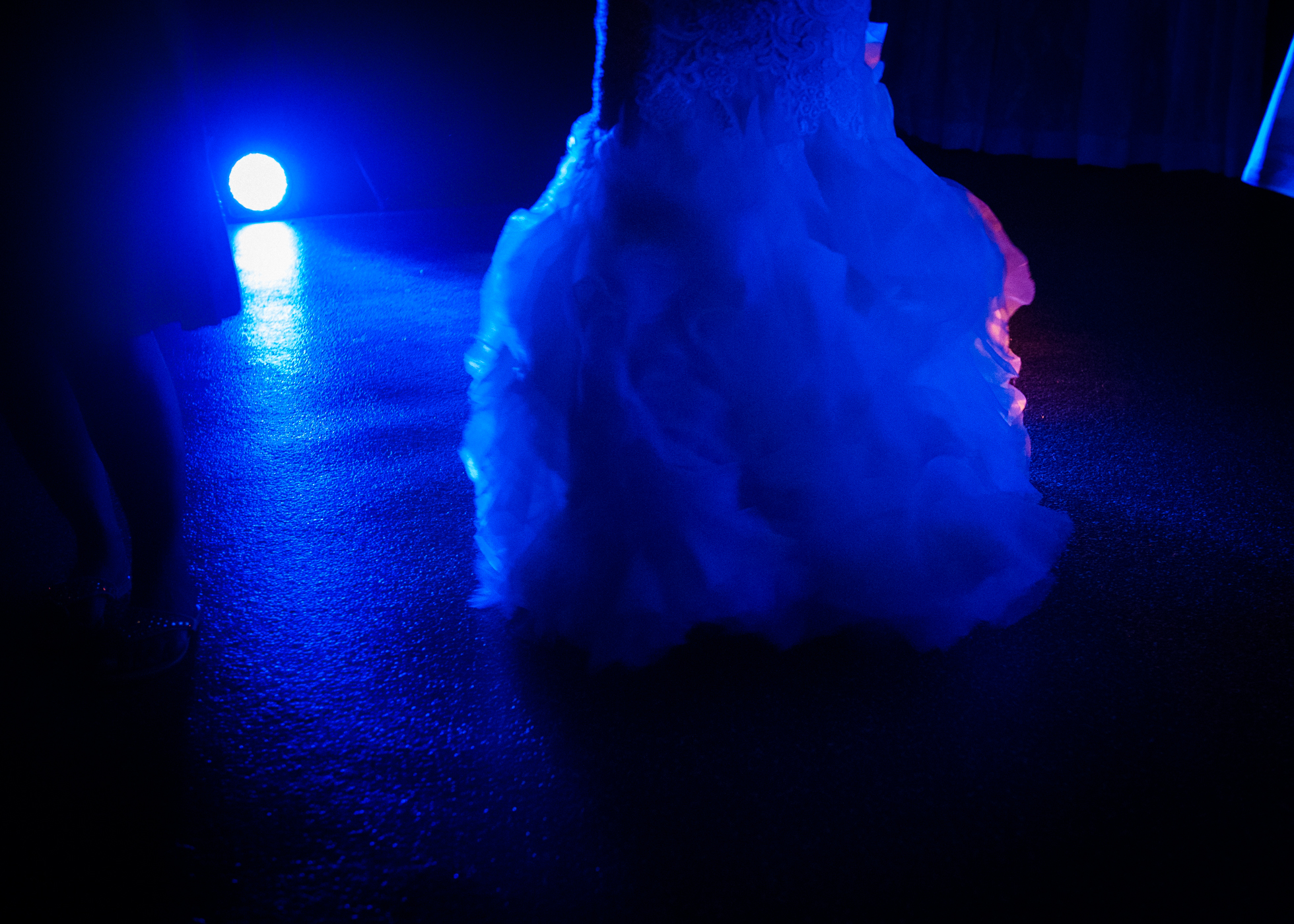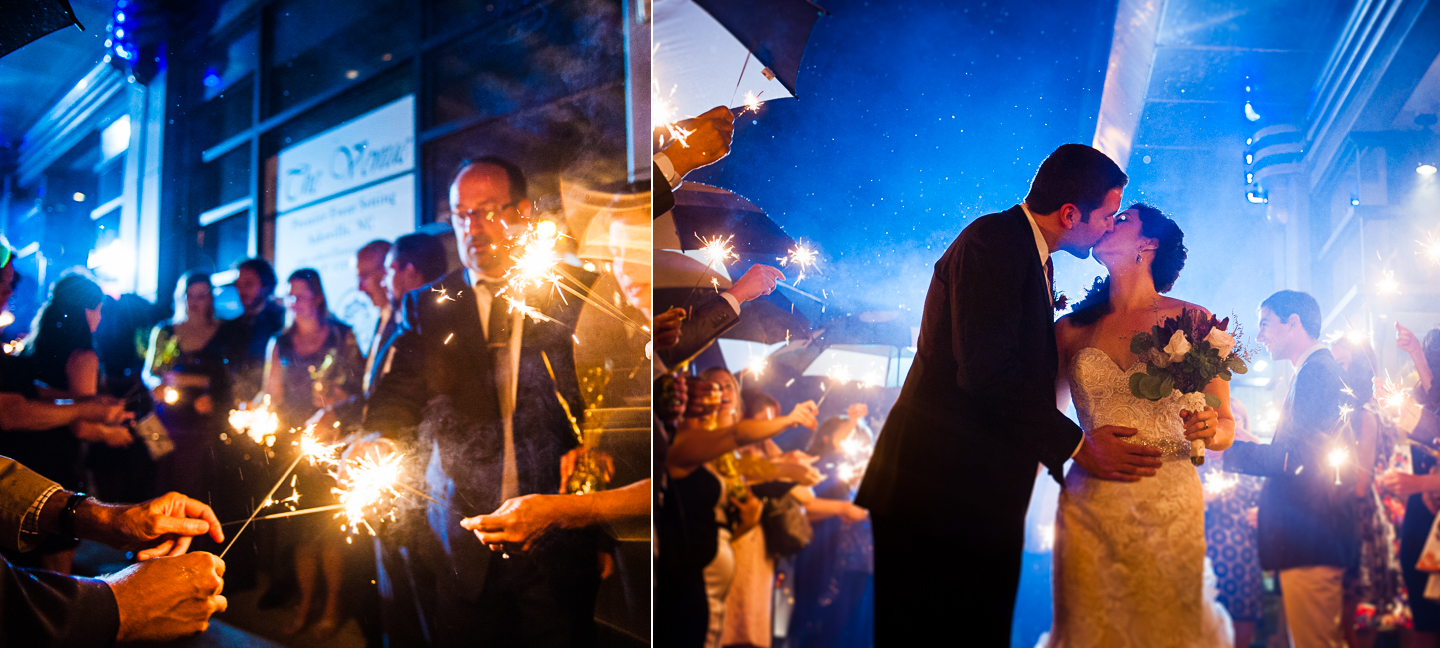 The rain didn't stop Allison and Graham from ending the evening with a sparkler exit! A huge thank you to the ladies with the Venue for organizing people and getting sparklers lit promptly… We only got a little wet!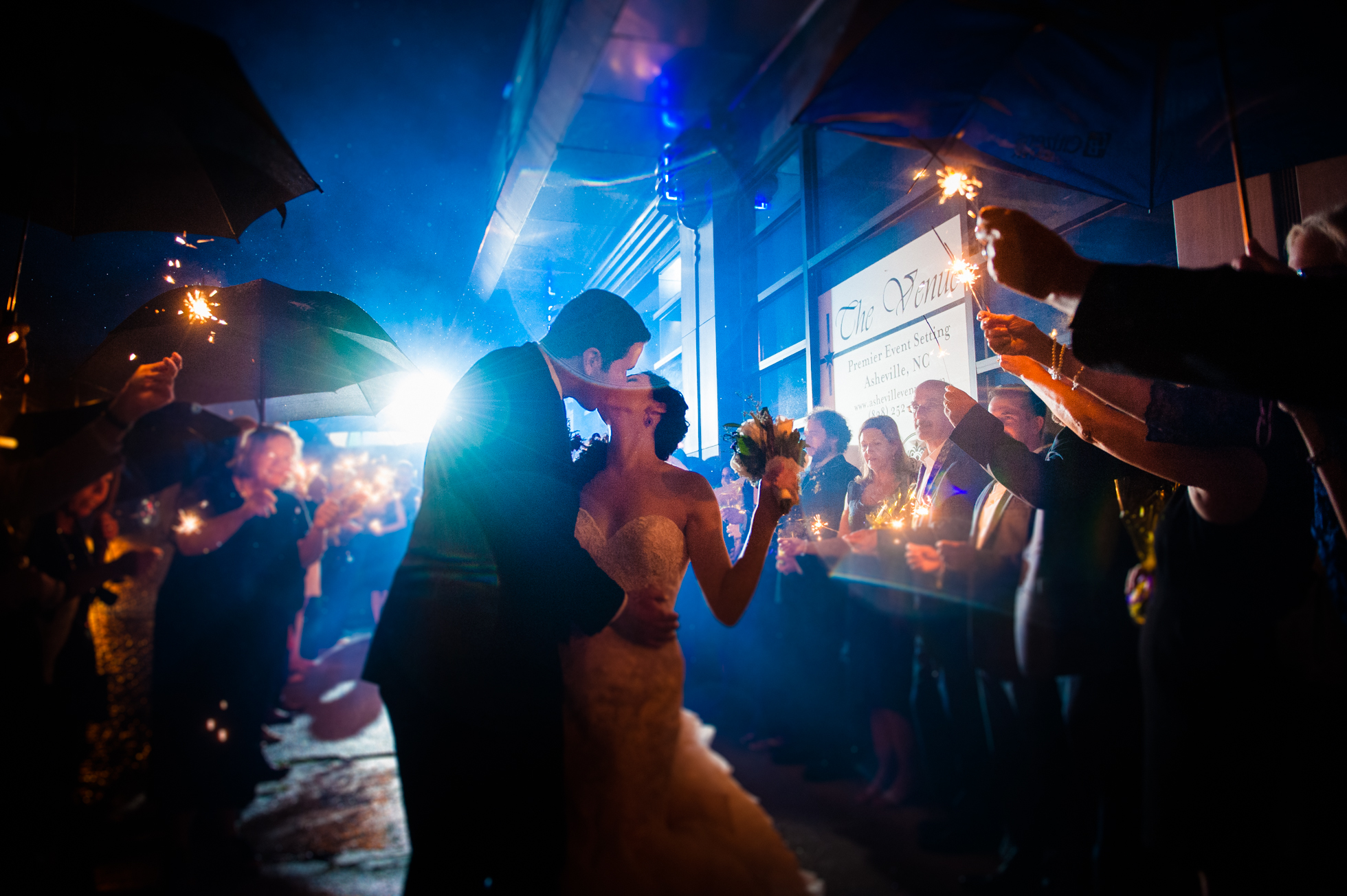 It was worth it though!!!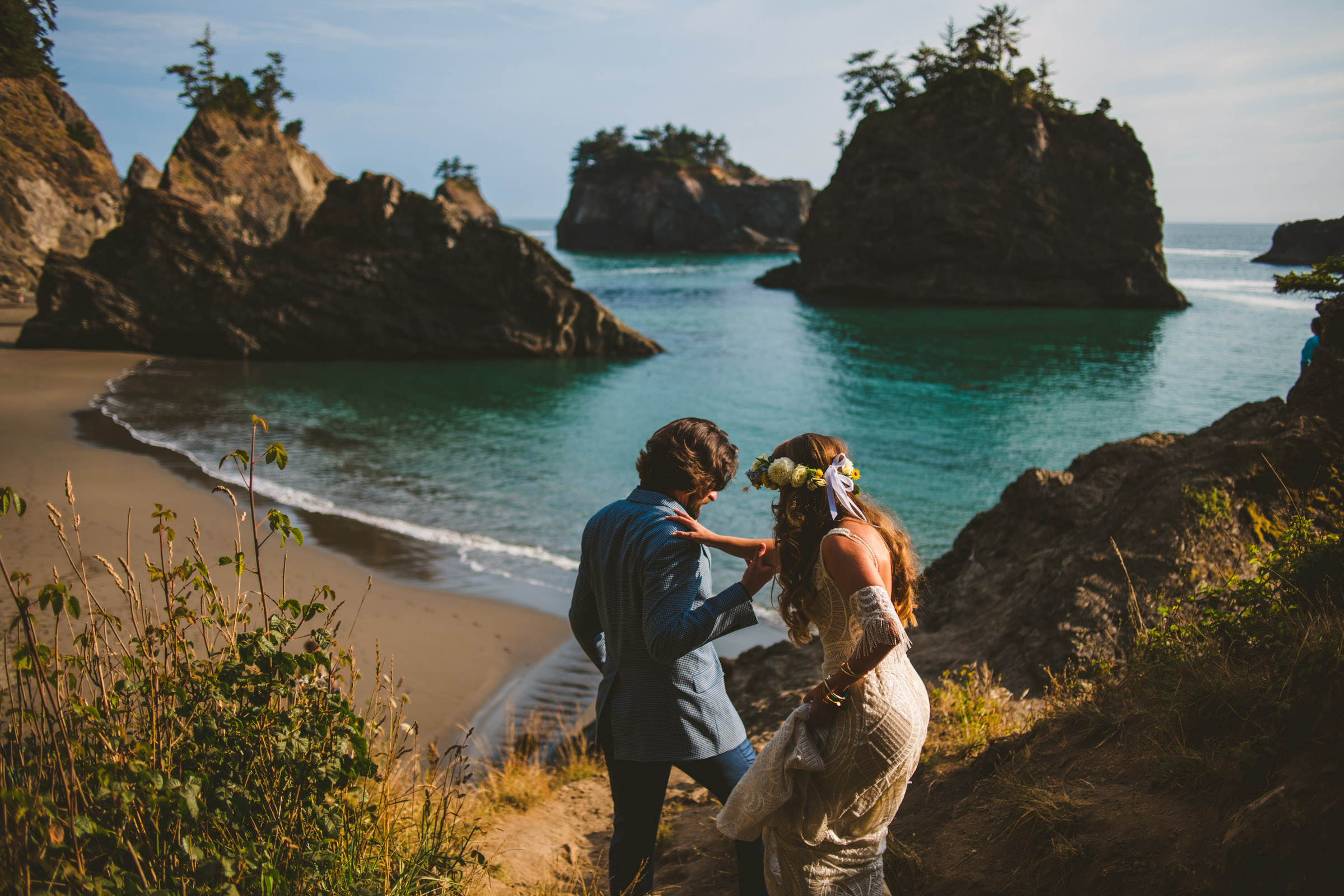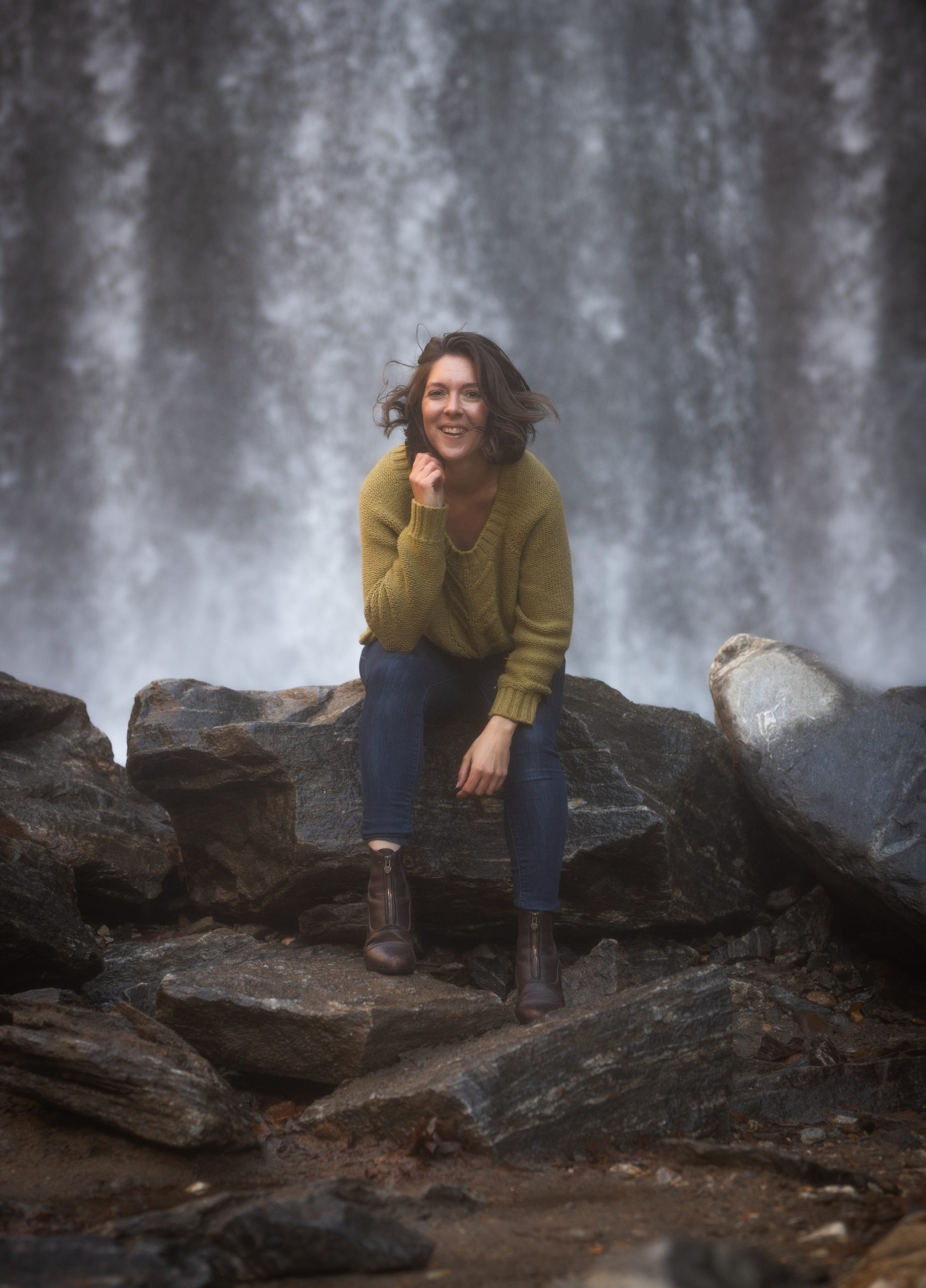 As an elopement photographer and outdoor enthusiast I get absolutely giddy with excitement when helping fellow adventure seekers, travelers, dreamers & fun-loving couples plan their experience based, intentional wedding days.
I live on the road full time traveling the country in my dream home on wheels – a 38' long fully off grid, converted bus.
Some of my favorite adventures include: Backpacking and ice climbing in Alaska, hiking the Napali Coast on Kauai, trekking in the jungles of Costa Rica.