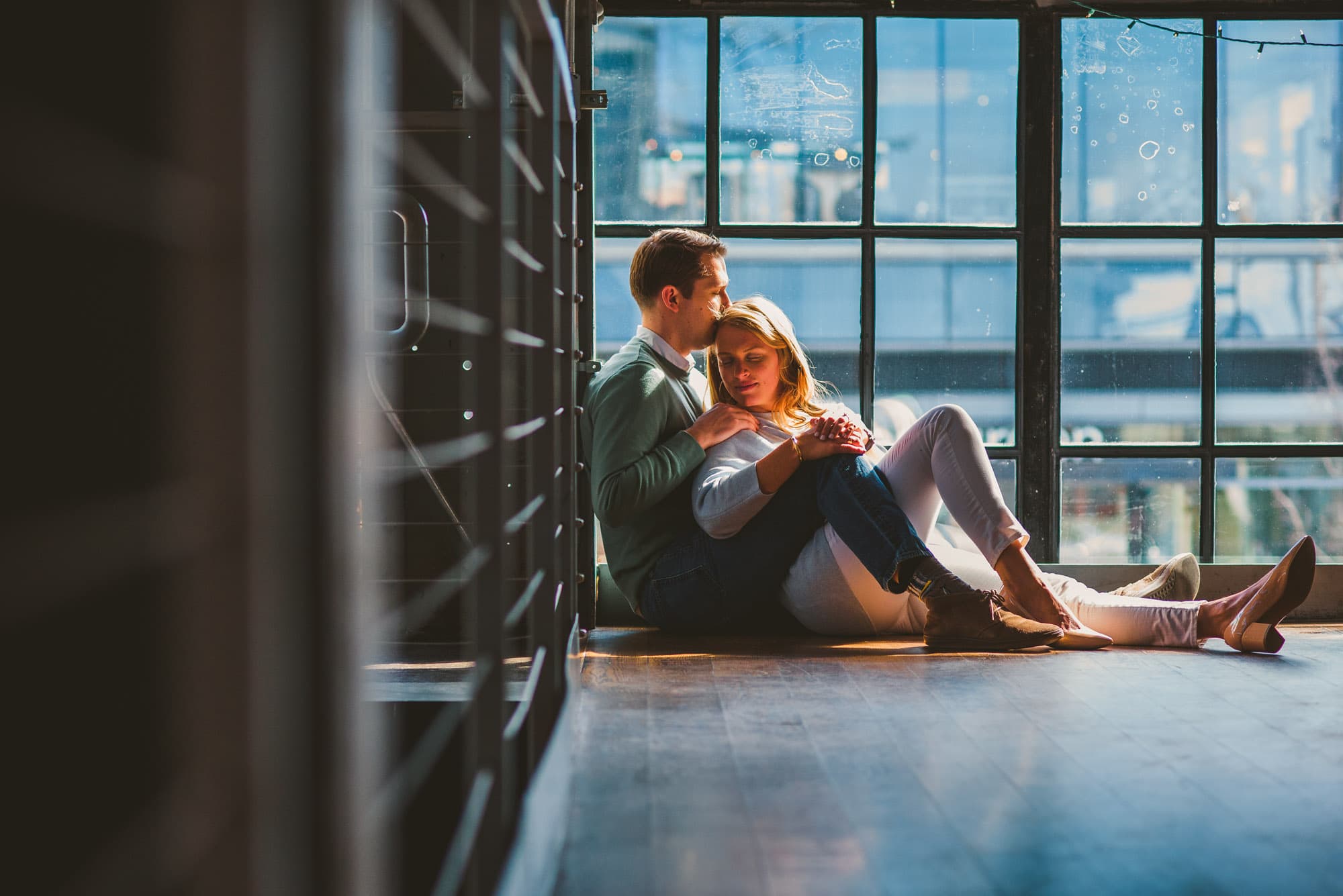 I love having the opportunity to travel for photography and this Washington DC engagement session is no exception. When I think of DC I think of tourists, the normal hubbub of a city… Not the utter silence that surrounded us when we arrived at The Jefferson Memorial just before sunrise. As it got lighter a few people trickled in but really for the most part we had the place to ourselves. A couple notes… March in DC can be dang cold and Carson in her beautiful dress willingly froze for the sake of some good photos. Also for those photographers out there… Do not leave your conspicuous black bag unattended even for a couple seconds (it was in my sight the whole time) when visiting any of the Memorials. It apparently looks very suspicious and the security guards will not like you. I learned the hard way.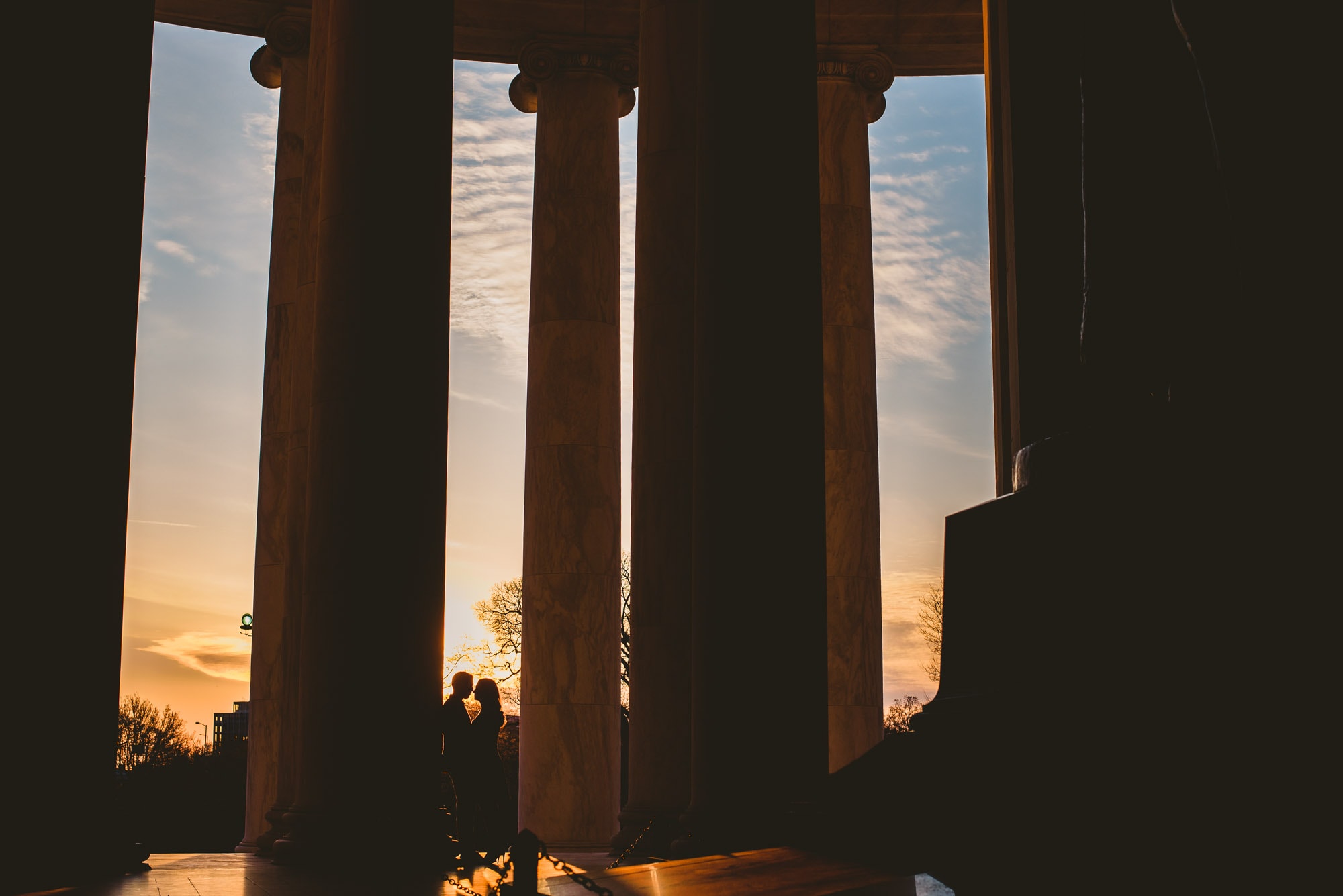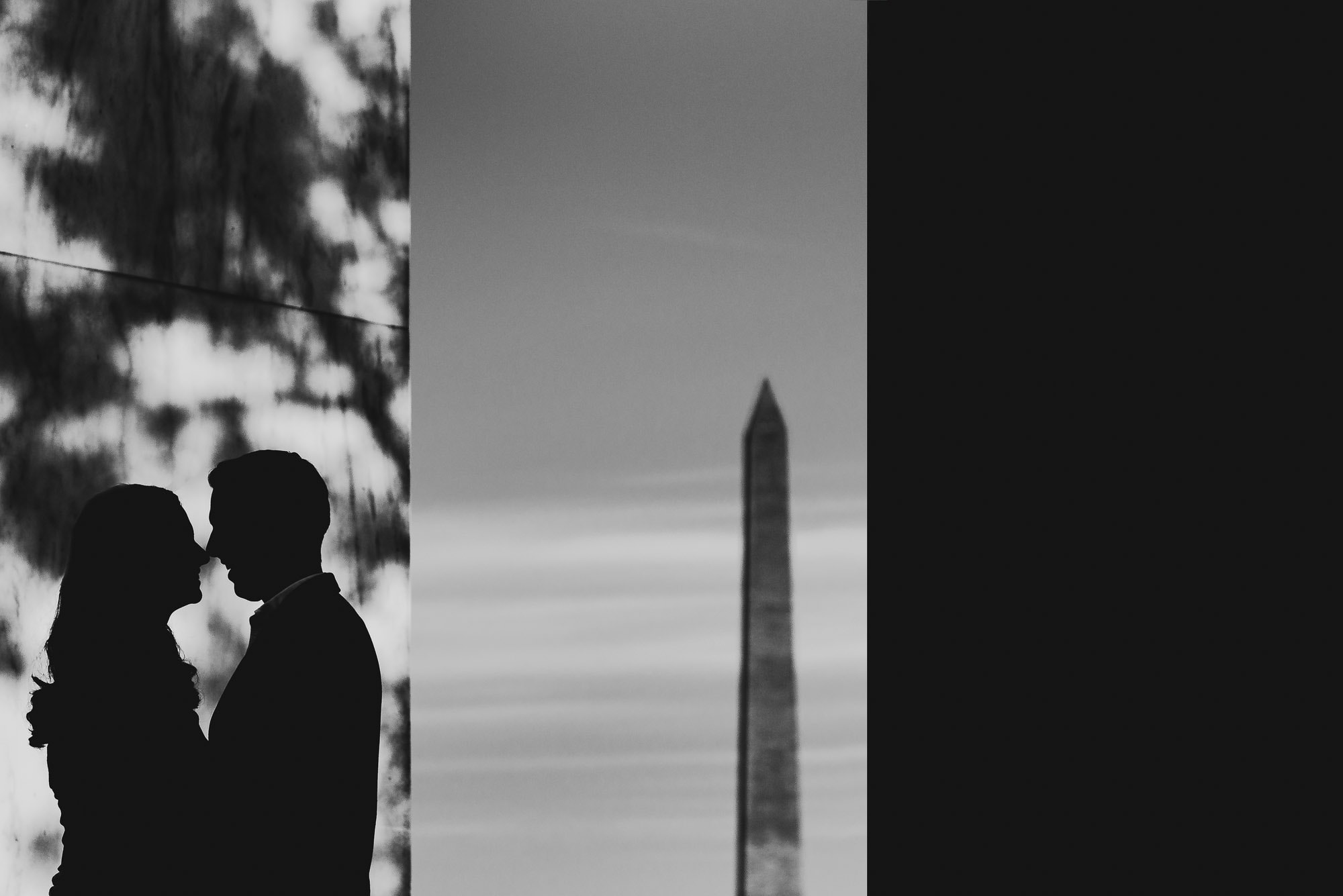 Above is probably my favorite image from the day… I love black and whites and as I was setting up this shot I just knew it was going to make a beautiful black and white!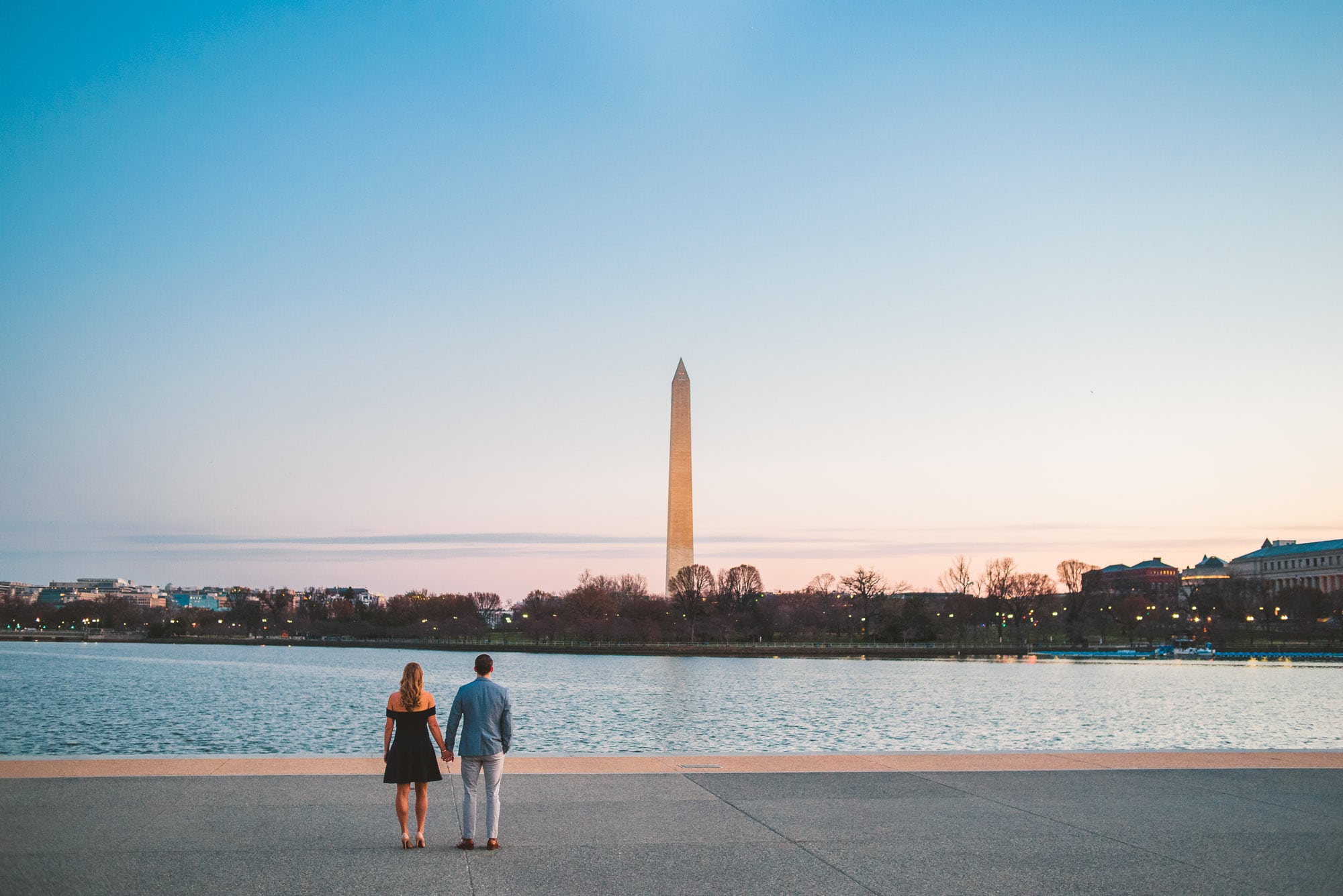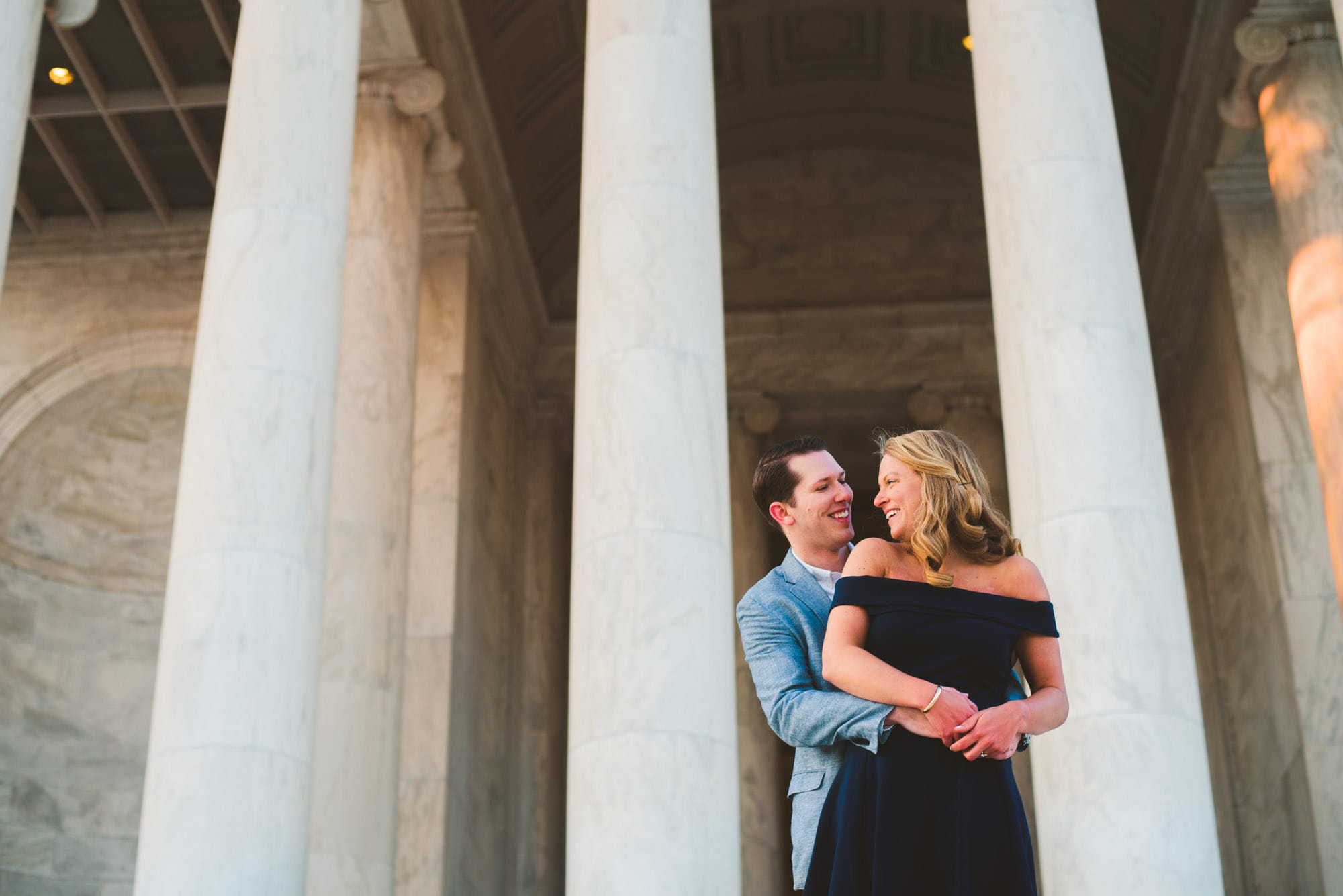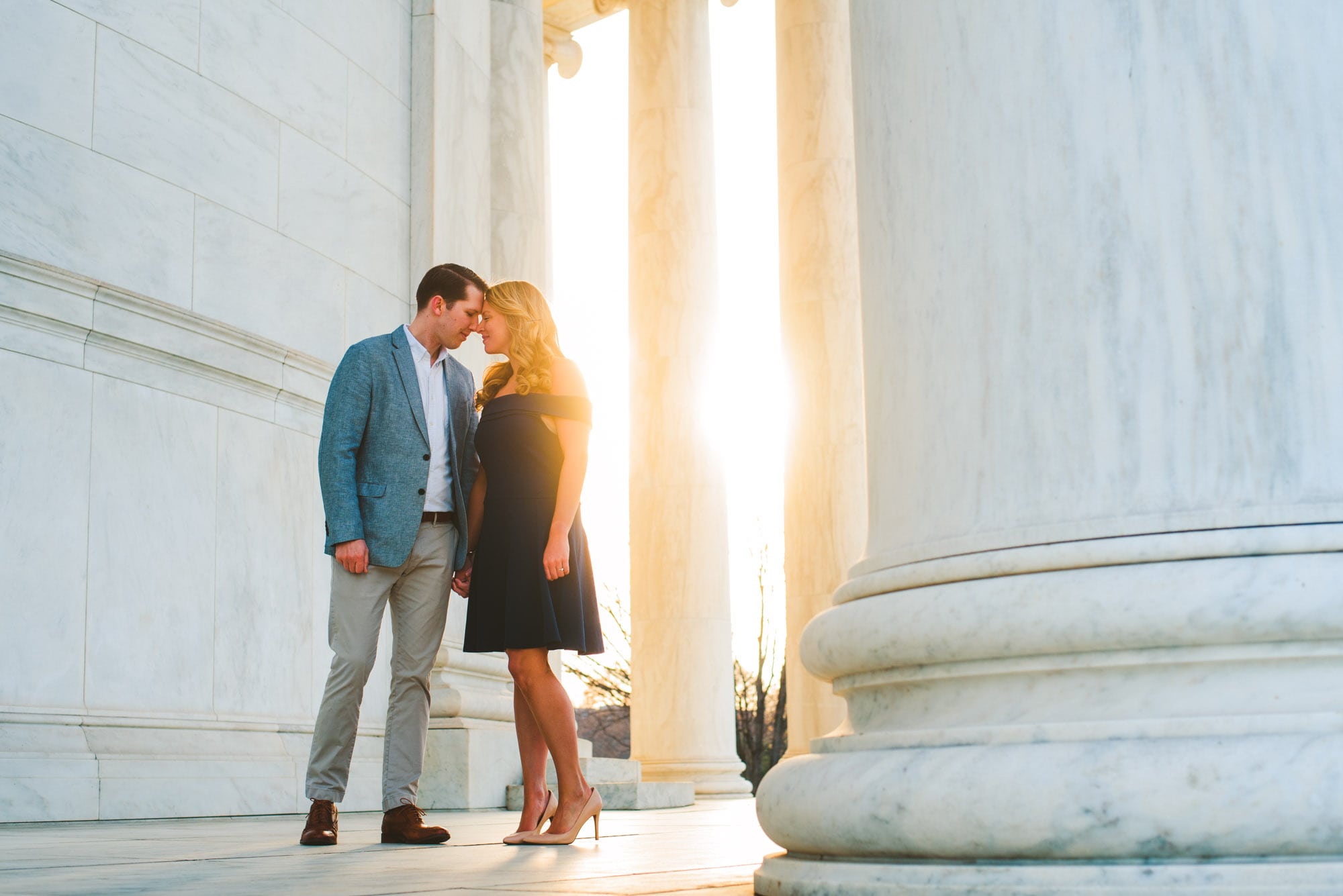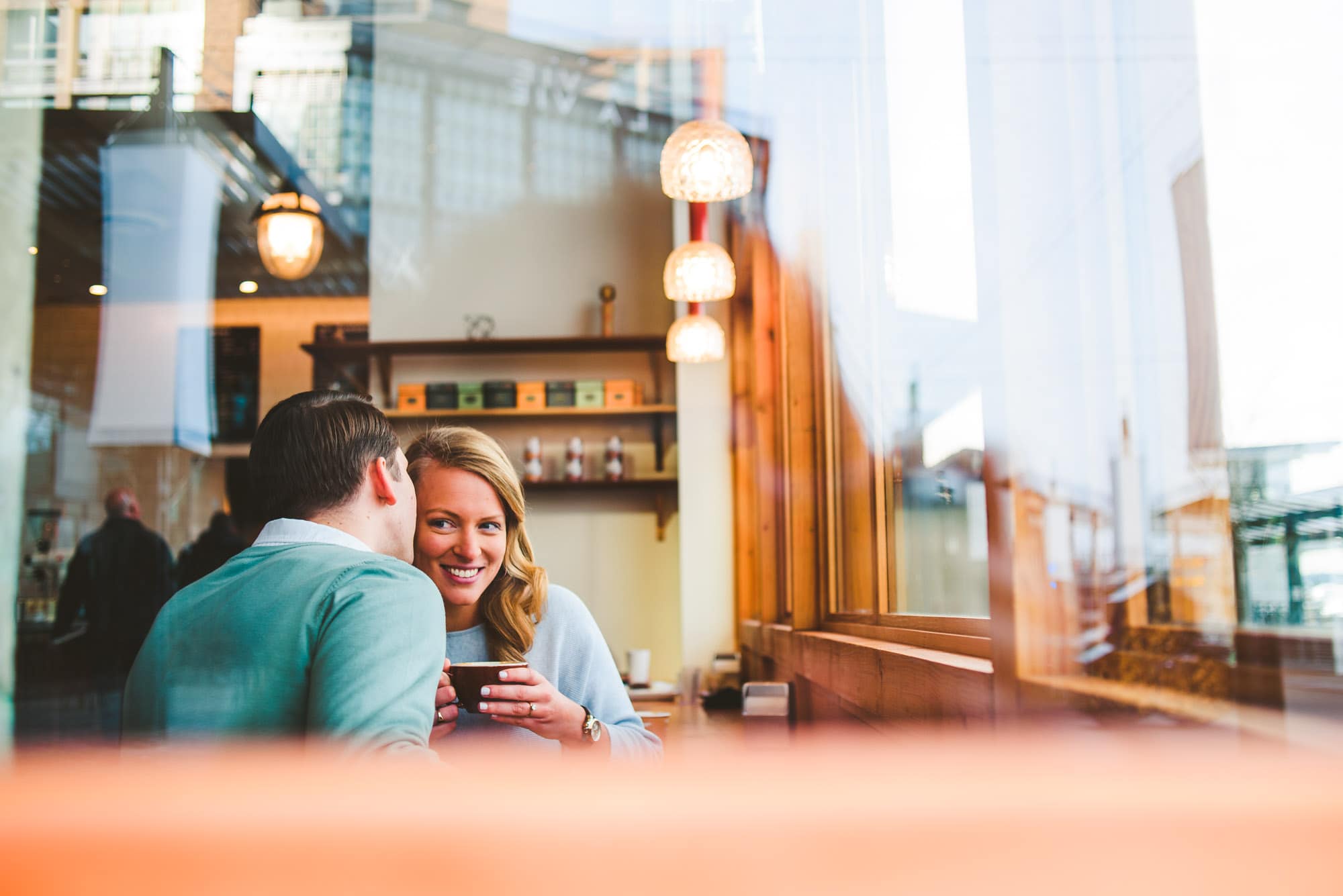 After we wrapped up at The Jefferson Memorial we headed to a cute coffee shop. We were all in dire need of a hot cup of coffee and I was able to capture a some sweet images of these two enjoying the warmth.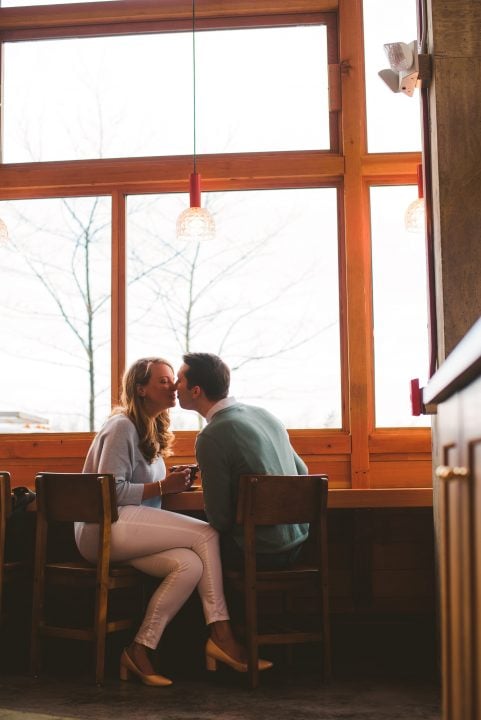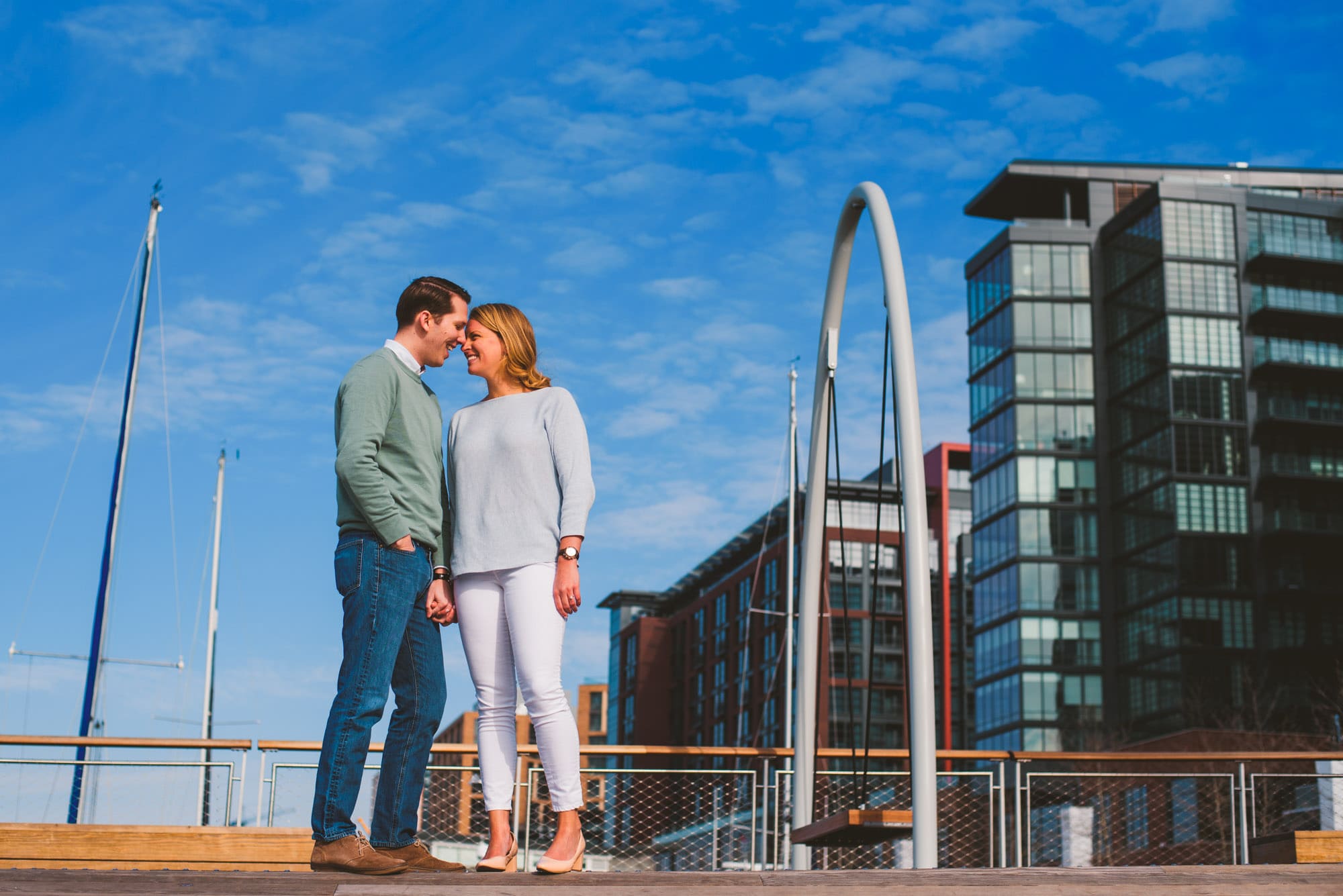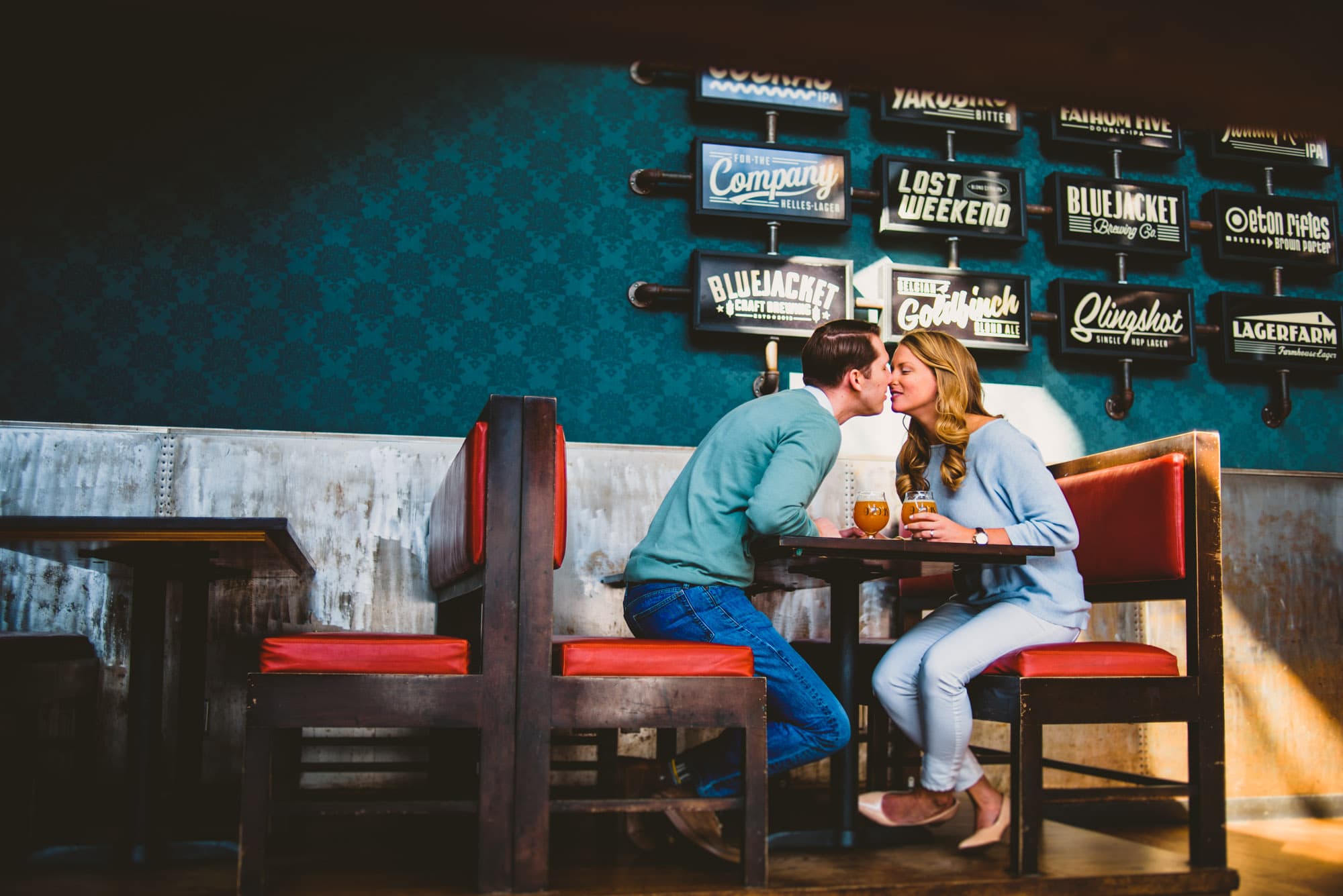 Blue Jacket Brewery kindly let us shoot inside their space before they opened to the public. It was super awesome to have the whole space to ourselves! I adore craft beer and on top of having great beer, this brewery had killer light so we were able to get some fun images of these two!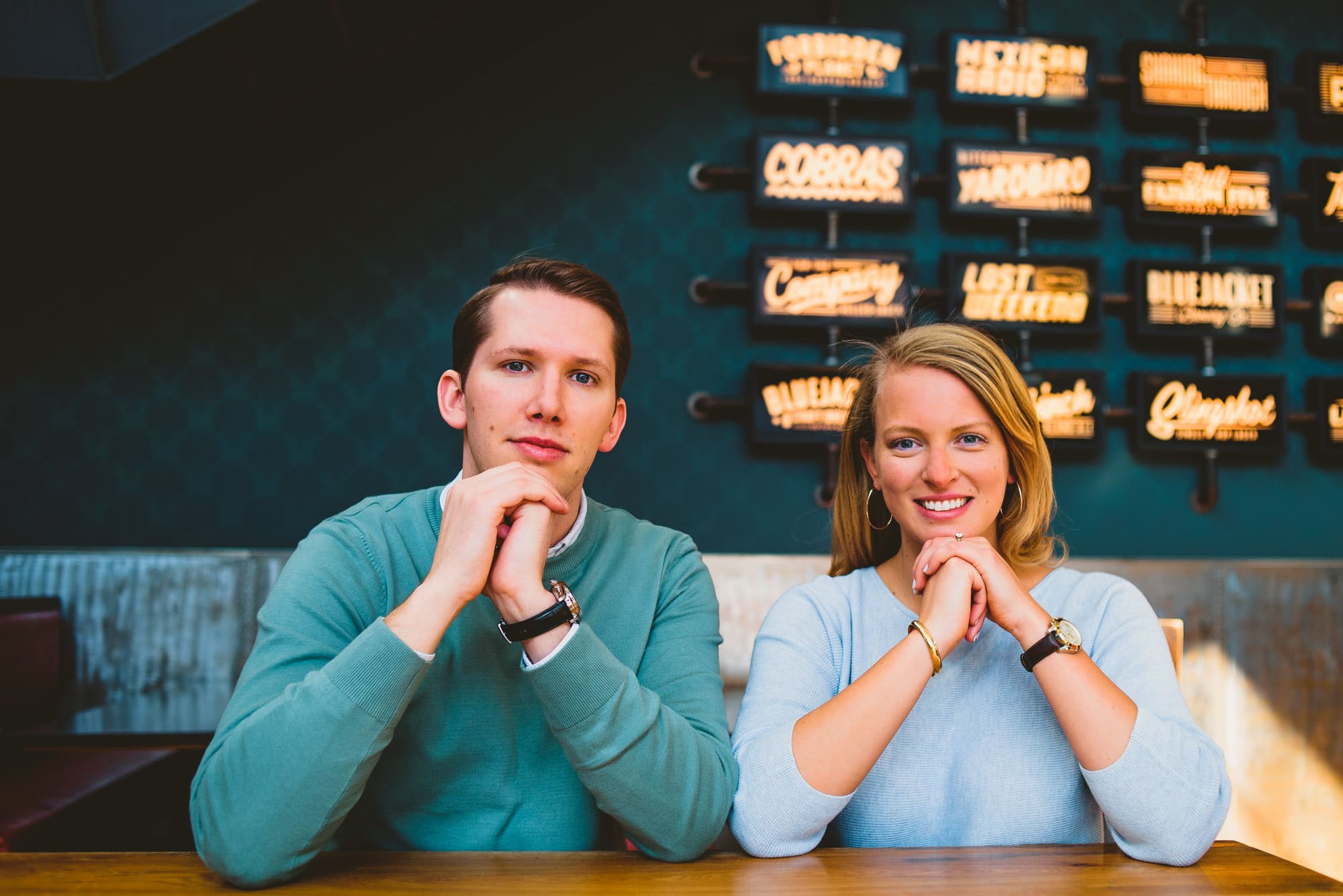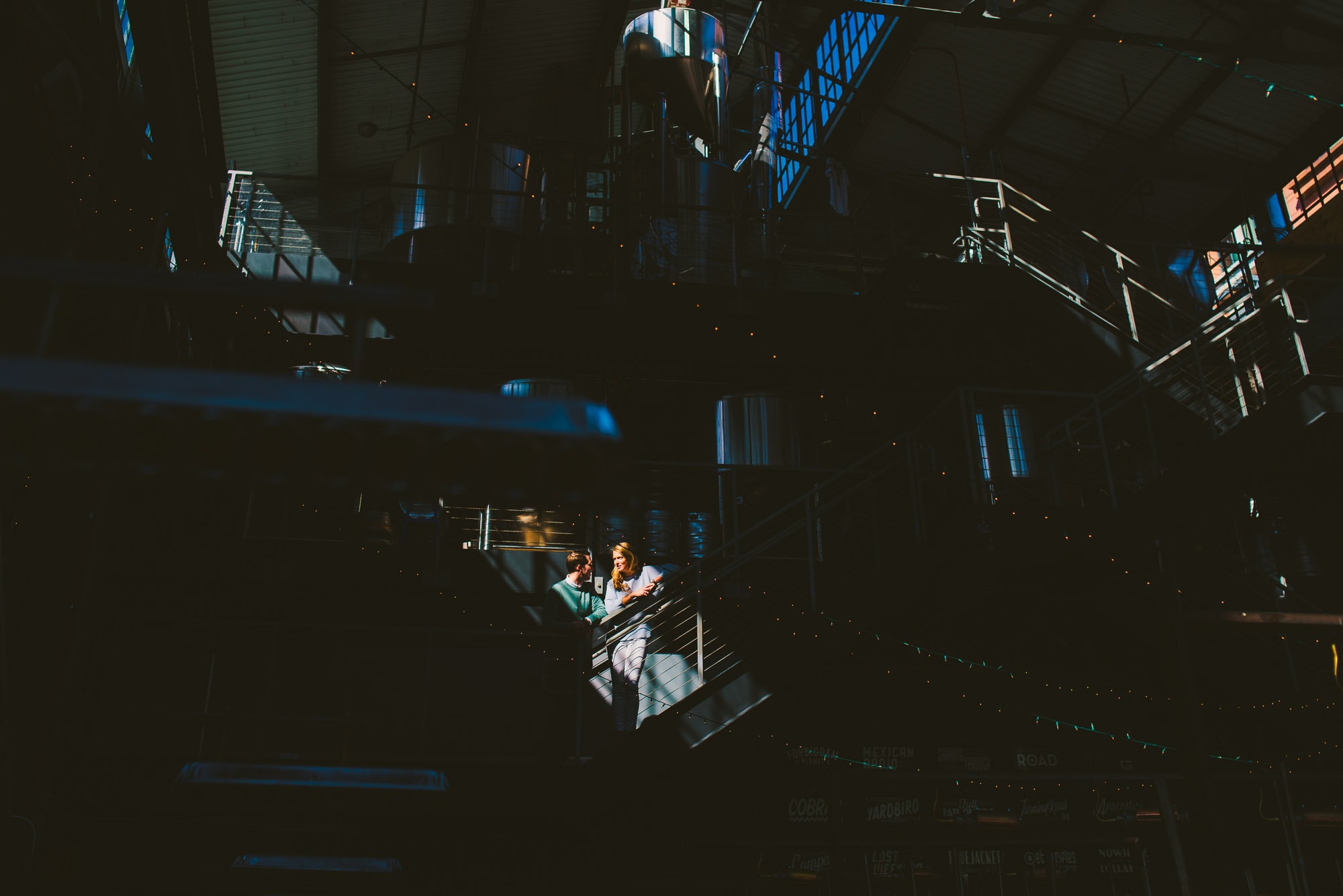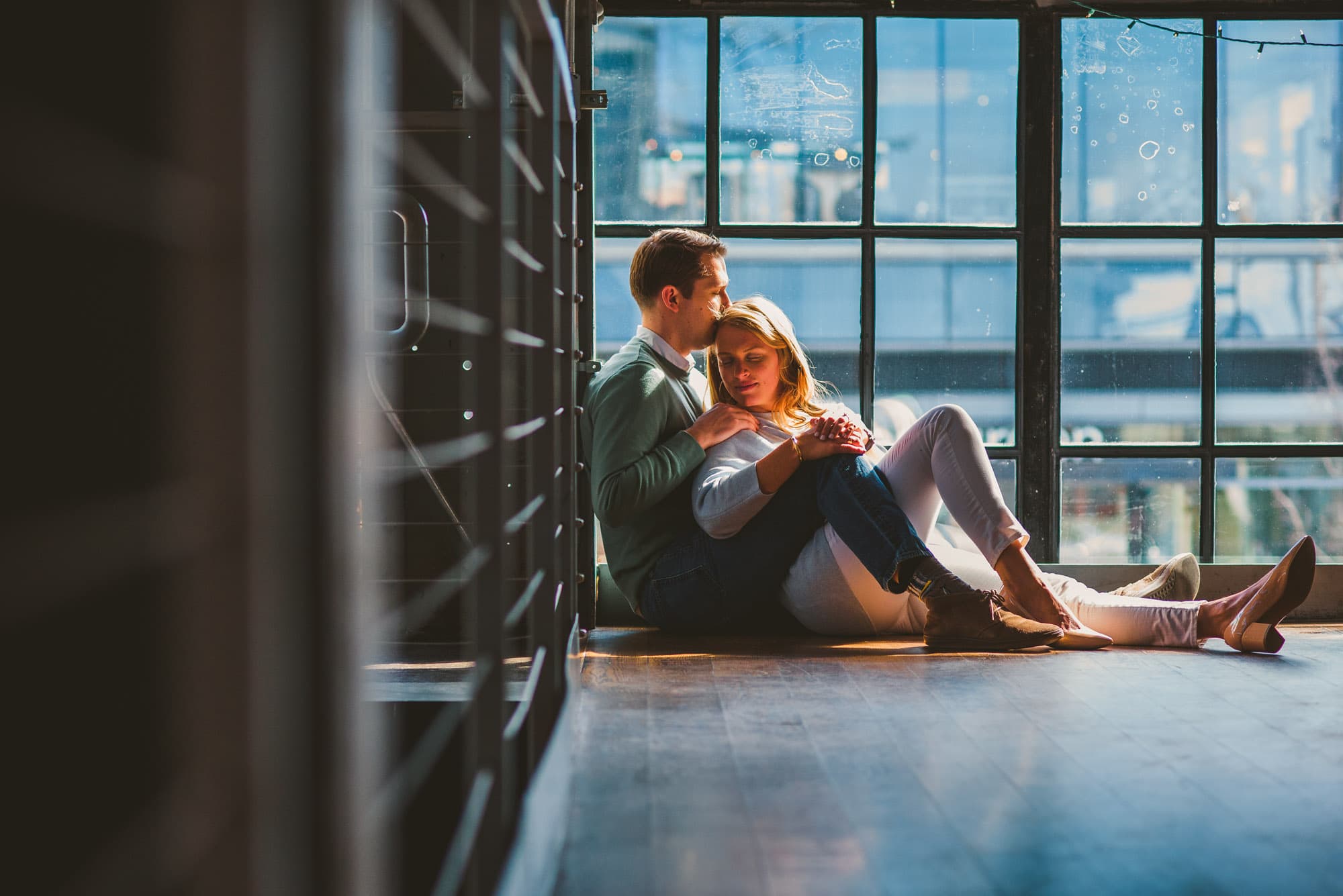 You can guarantee I'll have you guys sitting on the floor or on a rock or in a tree at some point during your engagement session… So come prepared to get dirty.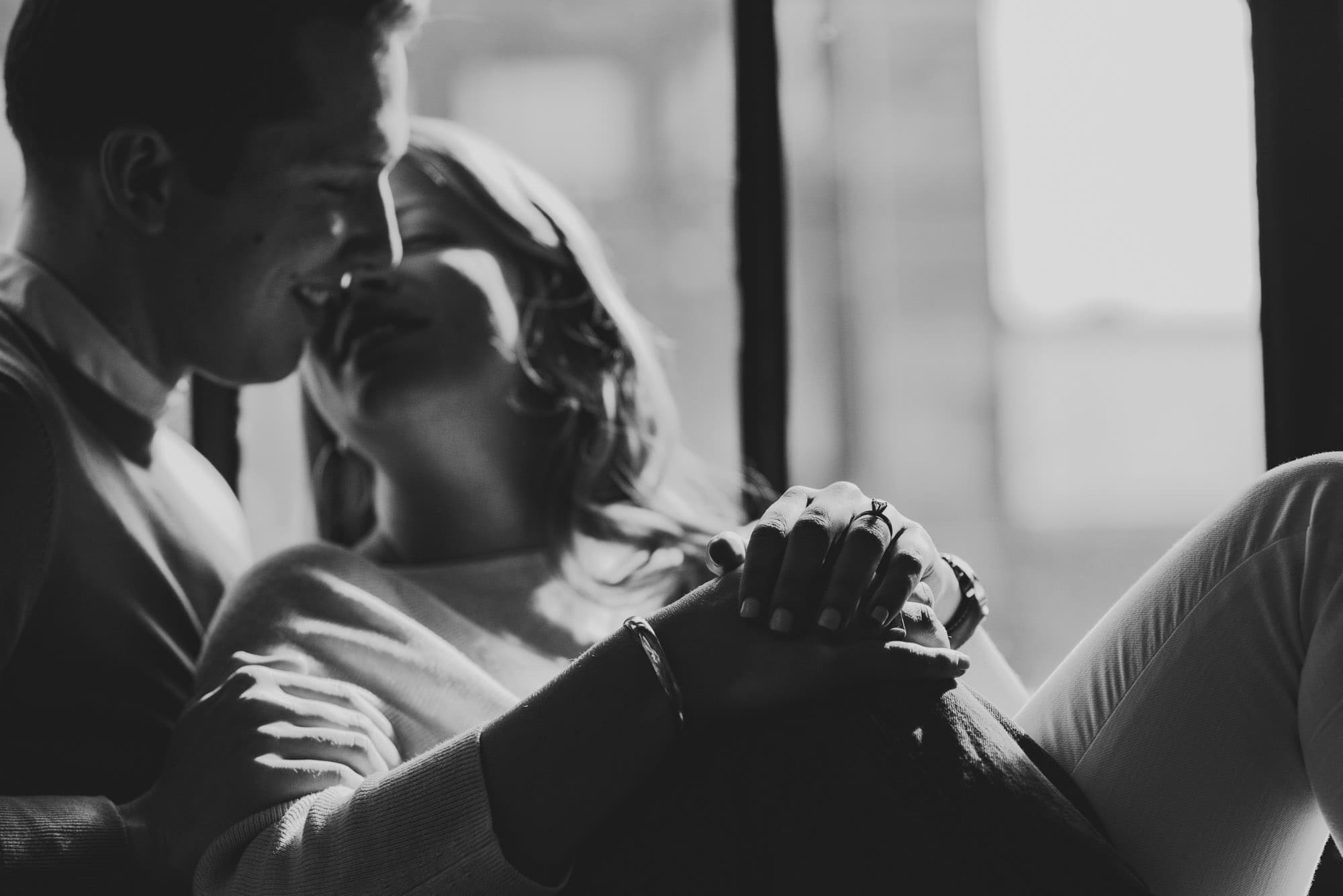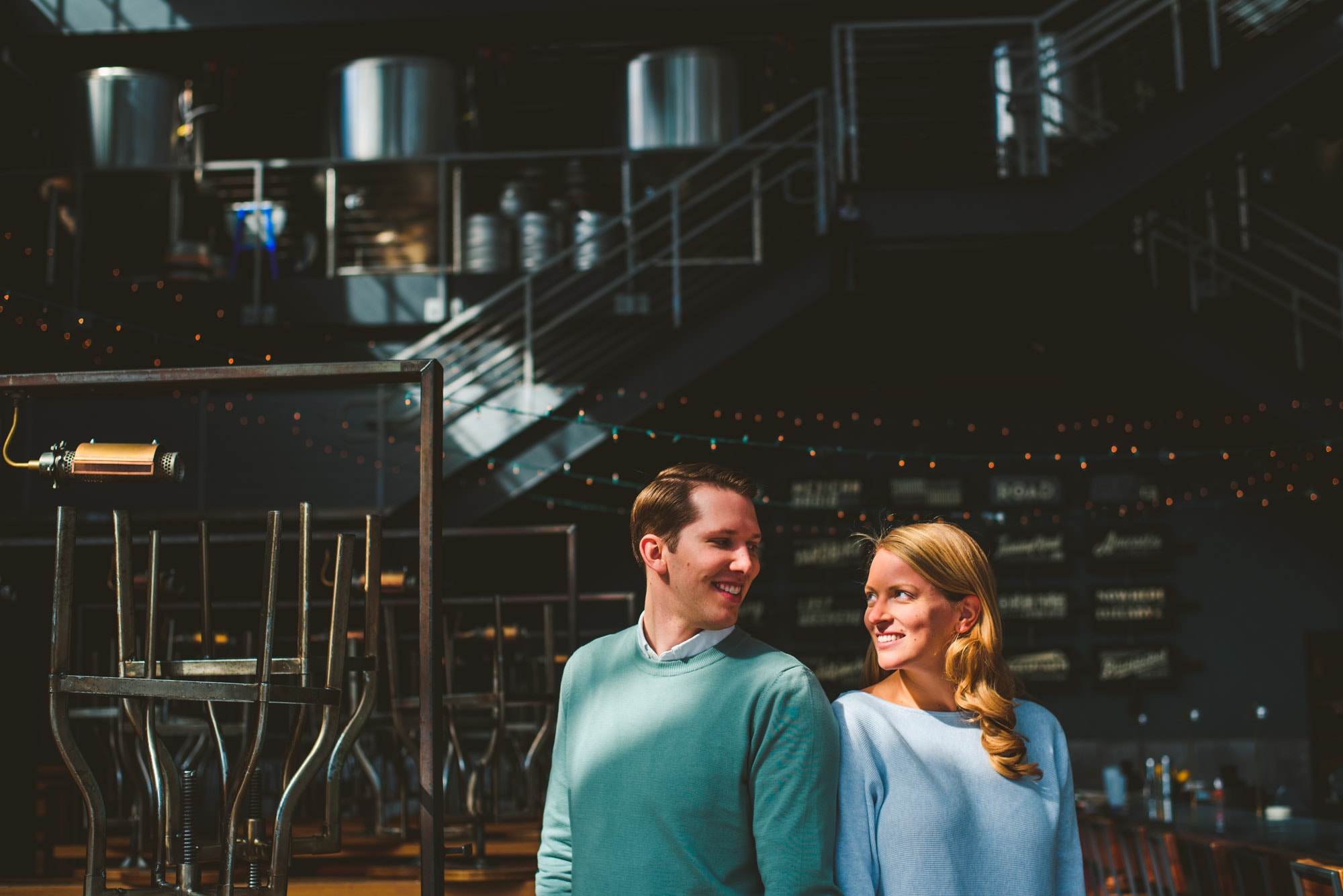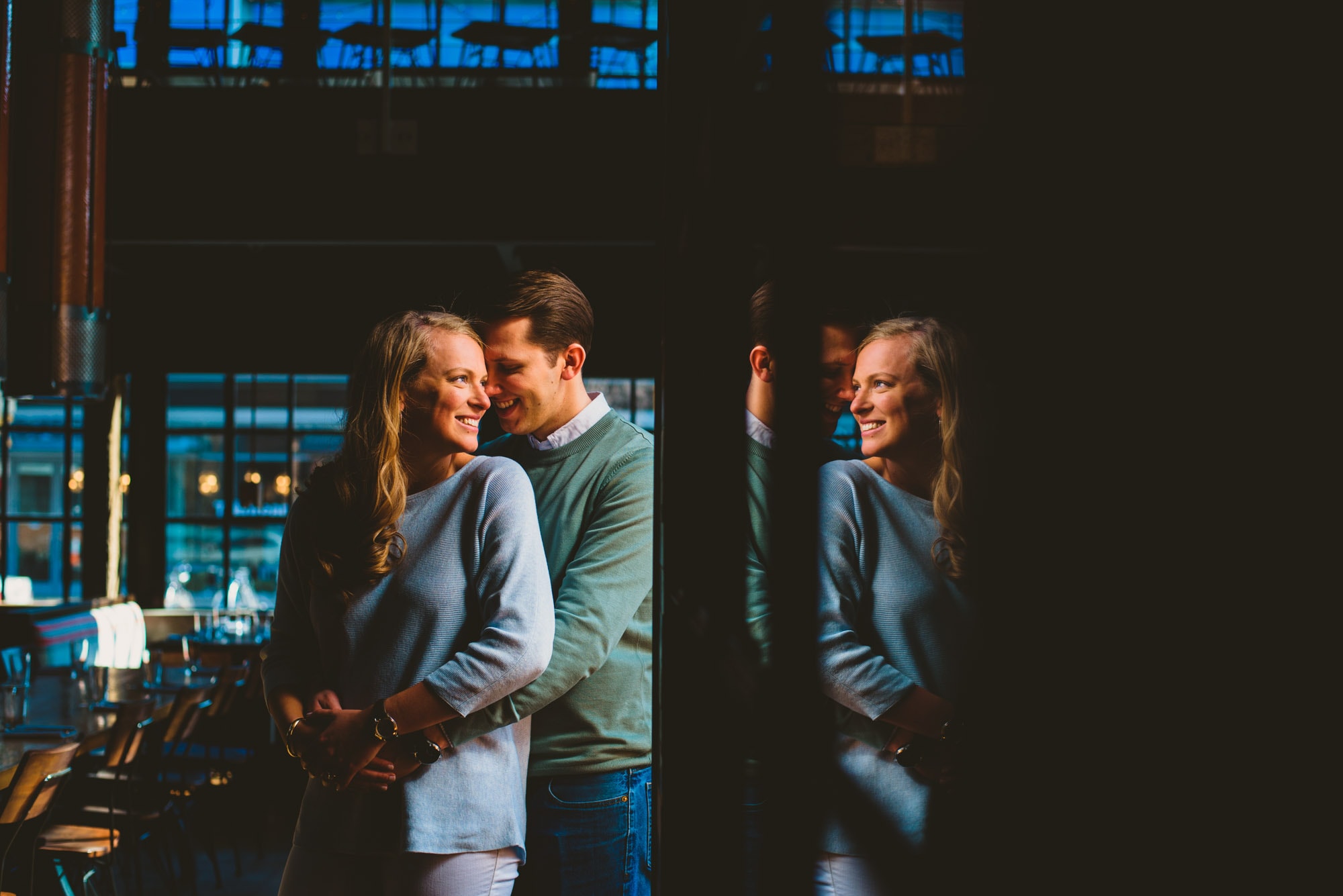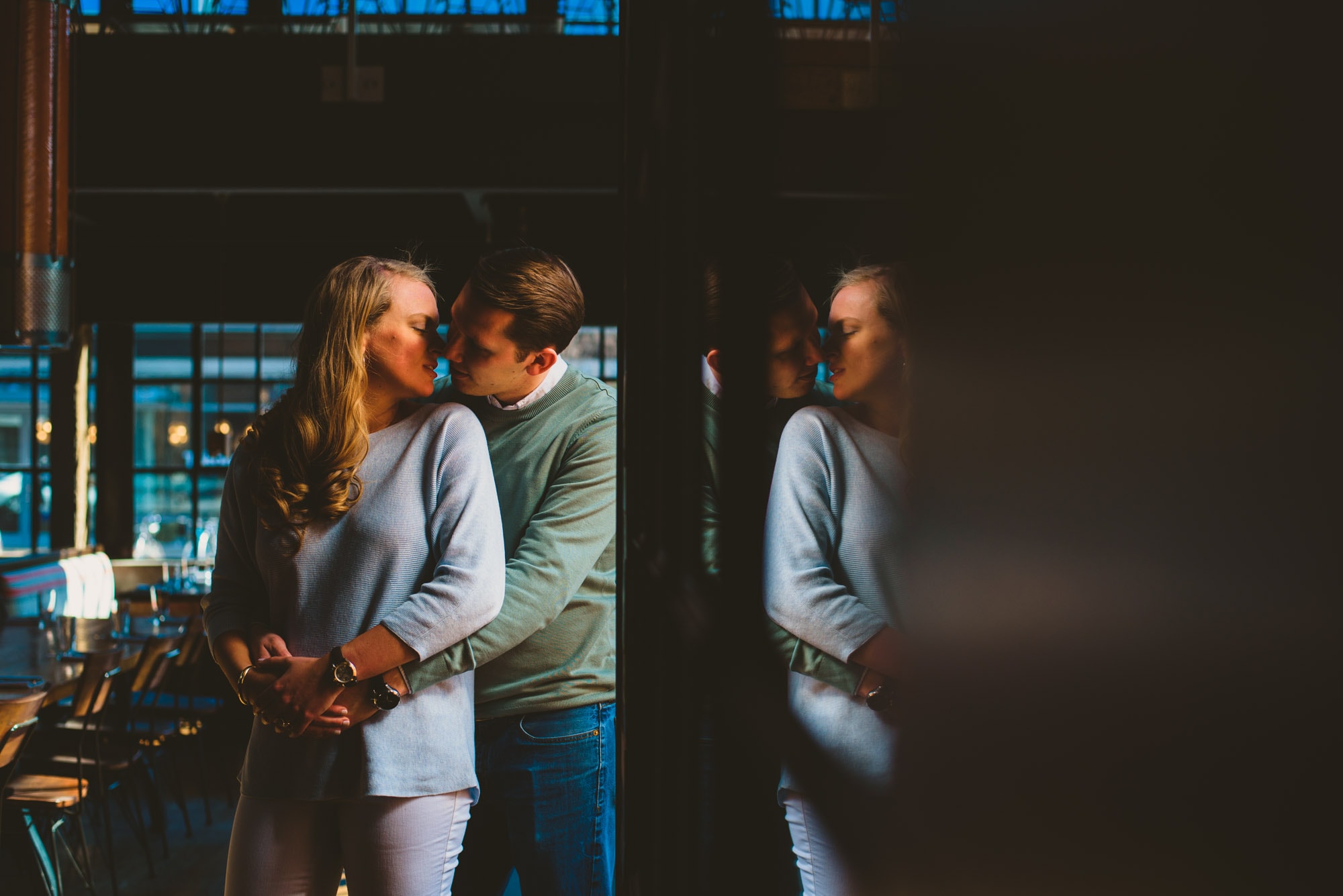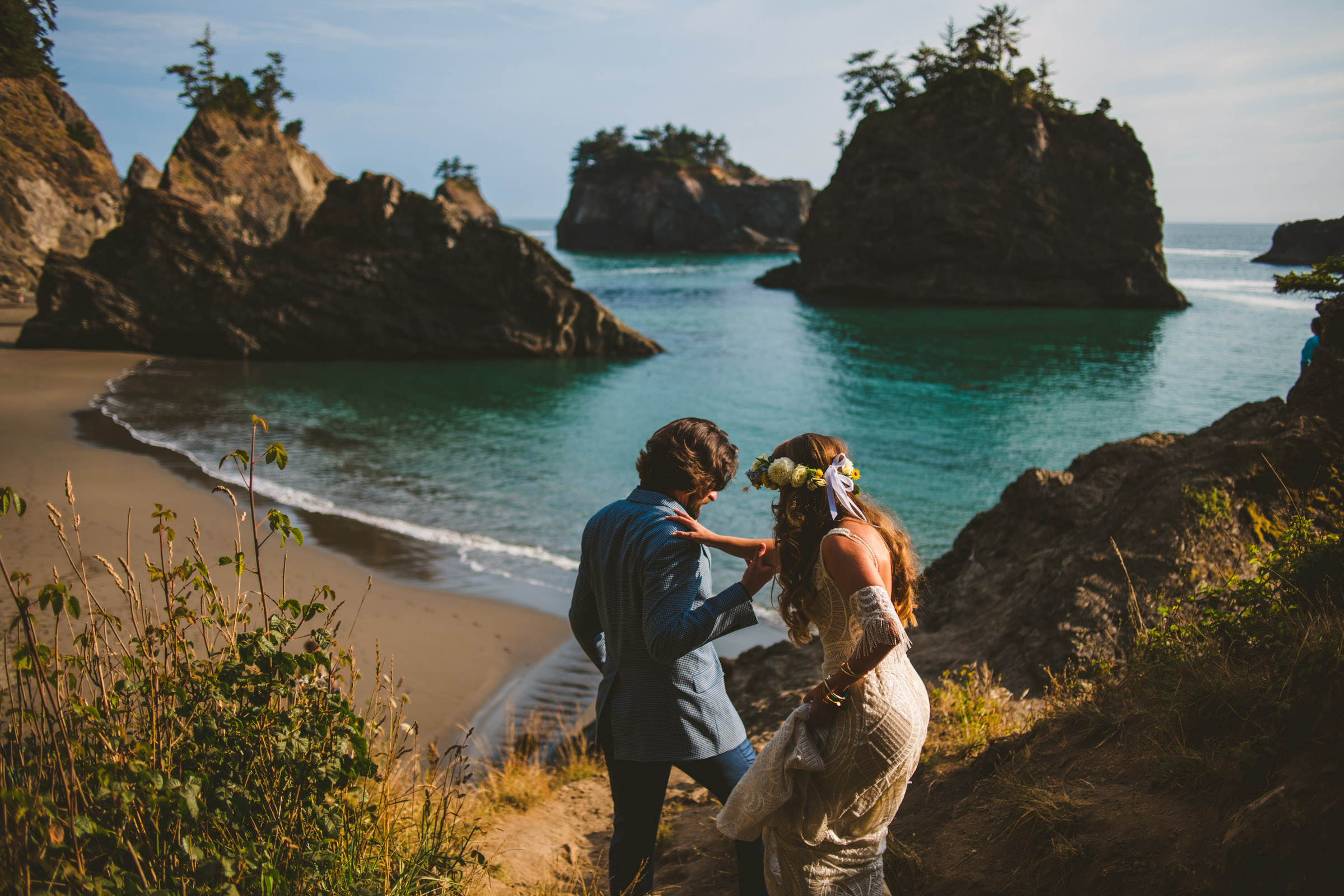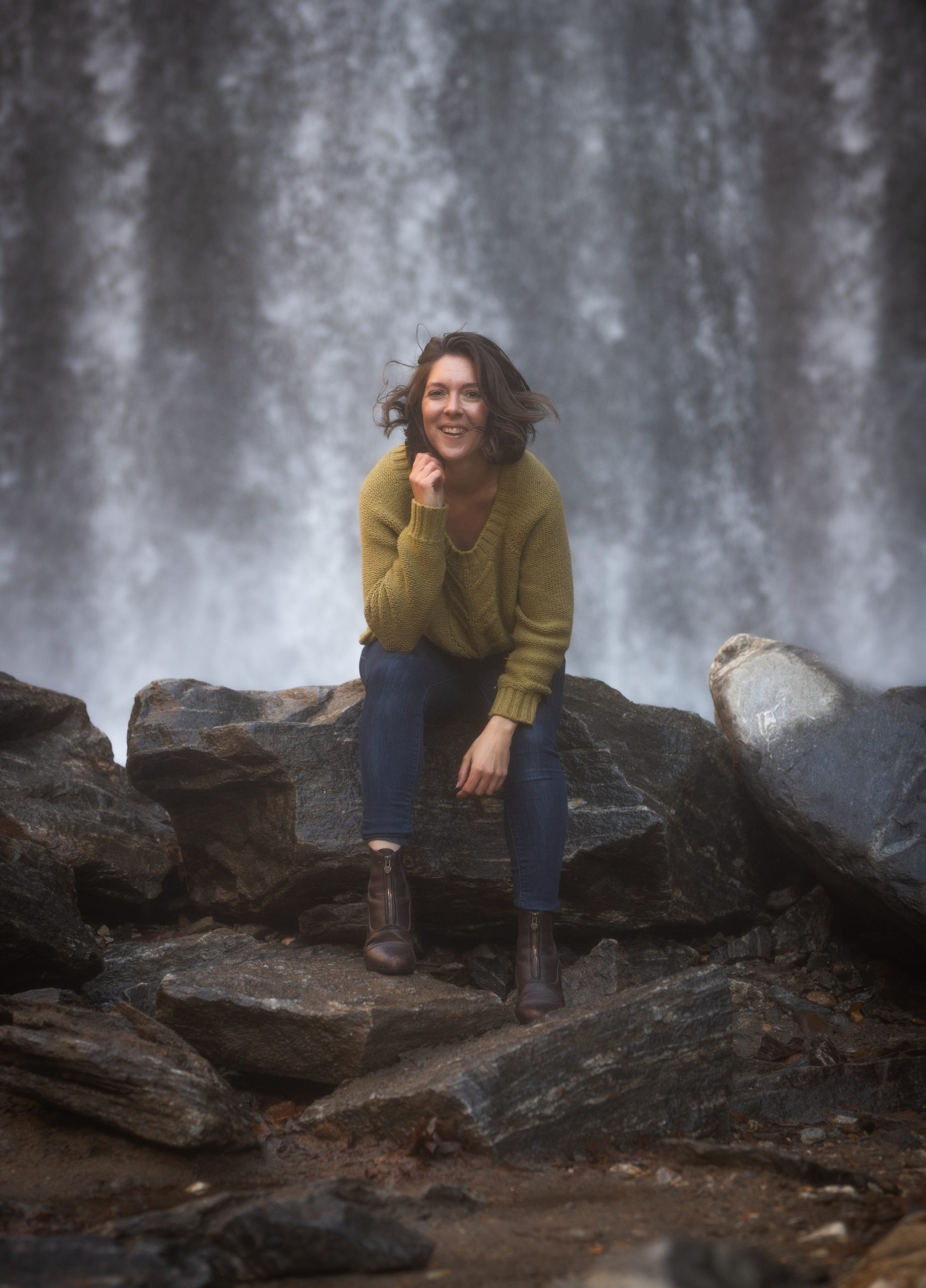 As an elopement photographer and outdoor enthusiast I get absolutely giddy with excitement when helping fellow adventure seekers, travelers, dreamers & fun-loving couples plan their experience based, intentional wedding days.
I live on the road full time traveling the country in my dream home on wheels – a 38' long fully off grid, converted bus.
Some of my favorite adventures include: Backpacking and ice climbing in Alaska, hiking the Napali Coast on Kauai, trekking in the jungles of Costa Rica.