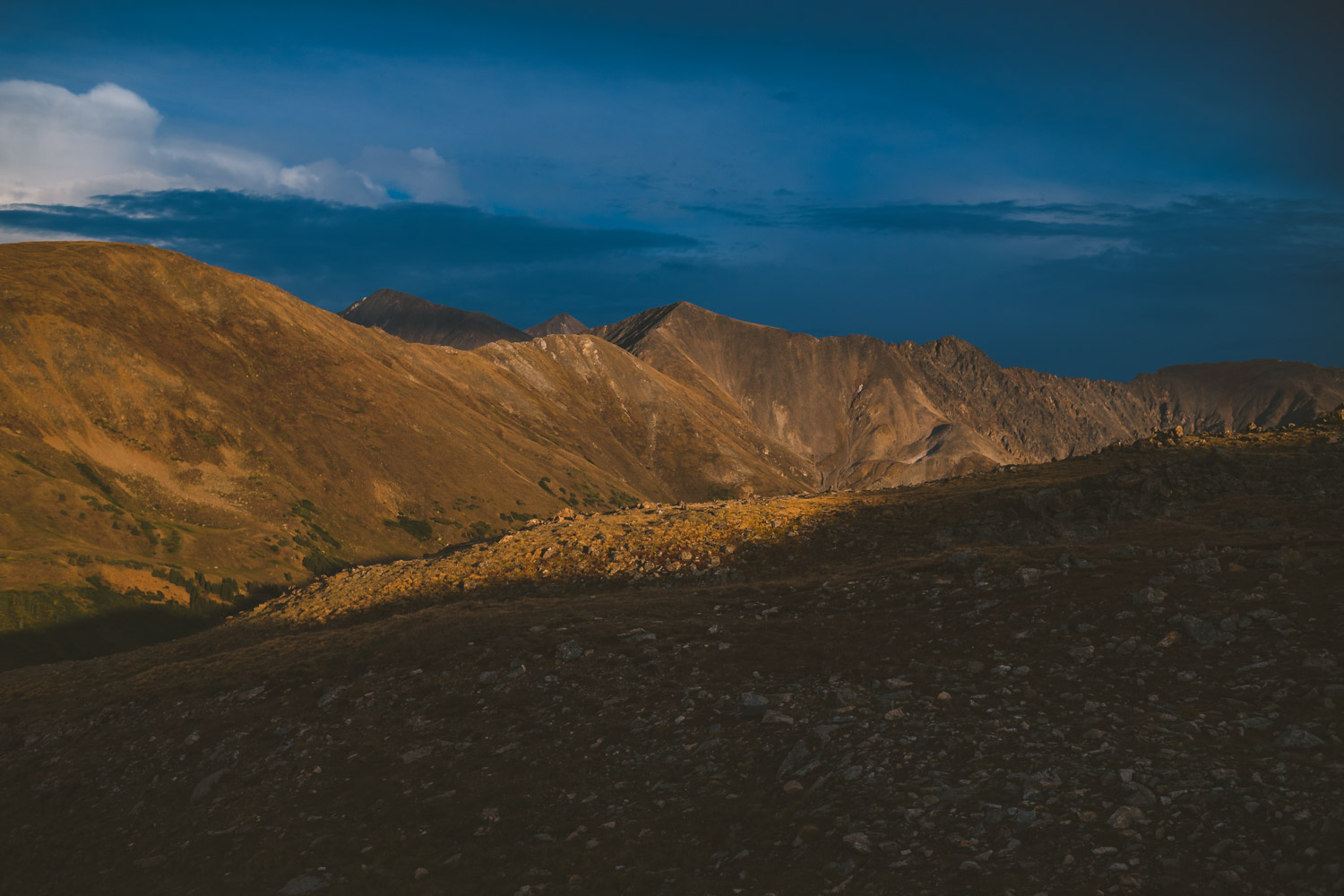 The country's 49th state is a distance away from the mainland, and one of the least populated states in the US. This makes the wild, rugged scenery even more incredible, as much of the Alaskan wilderness is untouched and well preserved. For any couple who wants to ditch the big white wedding and elope surrounded by jaw dropping views and breathtaking vistas, an Alaska elopement might be exactly what you're looking for.
Did you know that the state of Alaska is about a third the size of the continental US? Among those square miles are glaciers, mountain ranges, miles of coastline, dense forests, rivers, and more unique landscapes of Alaska offering tons of hiking trails – here are just 5 hikes to consider for your Alaska elopement!
Reed Lakes
Located in Hatcher Pass, Reed Lakes is the perfect hike for any adventurous couple planning an Alaska elopement. The main attraction is the two bright blue alpine lakes, but the wide open valleys and granite peaks along the way make the entire hike an incredible place to explore Alaska. It's best used from April to October, unless you're okay with a hike through the snow in the off season.
Getting to the trailhead, you'll drive on Archangel Road, which is infamous for the potholes and rough terrain – while you won't necessarily need a 4×4 vehicle, you will need to drive carefully! A few miles down the road, you'll cross a bridge and arrive at the trailhead.
The Reed Lakes hike is 8.7 miles long, with an elevation gain of 2,250 feet – so if you set out to make the trek on your elopement day, make sure you have experience hiking and that you bring all the essentials – extra food, water, and layers in case it gets cold. The first two miles will fool you – it's an easy, nearly flat walk on an old logging road. But then, the switchbacks begin and you'll make a steep climb uphill. You'll have to cross some boulders on the river, then it's just a short uphill trek to lower Reed Lake, and a little further is upper Reed Lake. With two amazing lakes and even a waterfall in between, you have a lot to choose from for your ceremony backdrop!
If you're feeling extra adventurous, you can even make it an overnight backpacking trip and set up camp. Lower Reed Lake has more to offer for campsites, but make sure to brush up on bear safety and keep your food in a bear-safe container!
Twin Peaks
The Twin Peaks trail starts at Eklutna Lake. It climbs a steep 4,524 feet in elevation gain over 8.3 miles roundtrip, and offers views of the lake the entire way, as well as a look at the surrounding peaks and glaciers.
The road is in good condition so the trailhead is easily accessible. There is a $5 parking fee (unless you have an Alaska State Parks pass), so be sure to plan ahead and buy a pass! The first few miles of the trail switch back through the woods, until you reach the treeline. There, you'll be greeted with a bench (perfect for resting tired legs) and an incredible view of Eklutna Lake. You can stop here, have your ceremony above the lake and head down afterwards. But, if you continue on, you'll see the Twin Peaks and reach a second bench.
From there, the trail gets narrower, and is often muddy – but if you trek through the blueberry bushes, you'll reach the ridge and be rewarded with incredible views or Eklutna Glacier, Eklutna Lake, and the dense forest below.
The best time for your Alaska elopement if you choose to hike Twin Peaks is May through October. Eloping in late fall will give you the opportunity to see the leaves change color!
West Glacier Trail
The West Glacier Trail is just outside of Alaska's capital, Juneau. At 4 miles roundtrip and 567 feet of elevation gain, this hike is perfect for any eloping couple who wants to work for the views without doing anything too strenuous! This hike offers incredible views of the natural wonder that Juneau is famous for – Mendenhall Glacier.
Pink ribbons will keep you on track as you hike through the lush rainforest, waterfall, and lake views. You'll reach a lookout point over Mendehall where you can stop for your elopement ceremony, and if you want to continue on to the Mount McGinnis Trail you'll get even more incredible views of the glacier, but you'll be faced with steep switchbacks and rock climbs.
This trail is incredible year round, but June through October are the best months for hiking without snow.
Angel Rocks Trail
You have two options for the Angel Rocks Trail – a 3.5 mile loop with views of the unique rock formations that peek out from the hillside, or a 16 mile round trip hike that starts at Angel Rocks and ends at Chena Hot Springs.
The Angel Rocks Trail starts at a trailhead clearly marked at the parking lot and begins on flat ground along the Chena River. It then climbs a sharp 900 feet to the peak, where you can see the granite outcrops towering above the hillside. You can climb on top for spectacular views of the valley below. After this, the loop continues, so if the hike for your Alaska elopement ends here, you can continue down to the parking lot for a total of 1204 feet of elevation gain.
However, you can also continue to Chena Hot Springs Resort. There's nothing more relaxing than a dip in a hot spring at the end of a long hike – so if you want to end your elopement day with a soak, begin at the Angel Rocks Trailhead, and continue past the ridge. You'll see incredible views of the mountains along the way, and for those who want to turn this into a two day adventure, there's a trail shelter halfway. At the hot springs, a soak costs $15. Some hikers hitchhike back to the trailhead (who would say no to a couple wearing their wedding attire?), and others choose to take the 8 mile trek back.
Barometer Mountain
Barometer Mountain is an absolutely stunning hikeutside of Kodiak, Alaska. At only 3.2 miles roundtrip, it still manages to gain a steep 2,312 feet. This trail is lightly trafficked, making it a perfect ceremony location for your Alaska elopement, as well as a perfect location to (carefully) spot wildlife!
Kodiak is an island off the mainland of Alaska, so you'll need to either fly into the Kodiak Airport, or take a ferry to the island. The trail begins in the brush, but quickly breaks into an open meadow. Wildflowers cover the valley, and you can see the coves of the Gulf of Alaska below. You'll climb steadily to the ridgeline, where you'll see breathtaking (and not just from the hike) views of the Gulf, the surrounding peaks, and the lush green surroundings.
Ready for Your Alaska Elopement?
When you elope in Alaska, you're going to need a photographer who can join you on whatever adventure you choose! Being an elopement photographer is about more than taking photos on your wedding day. I literally climb mountains with and for my couples, and am ready to be your guide through the Alaskan wilderness, and to show you how to pack a wedding dress up a hike or to strap a bouquet to your backpack! If you're an adventurous couple who wants to hike the Alaskan terrain on your wedding day, contact me!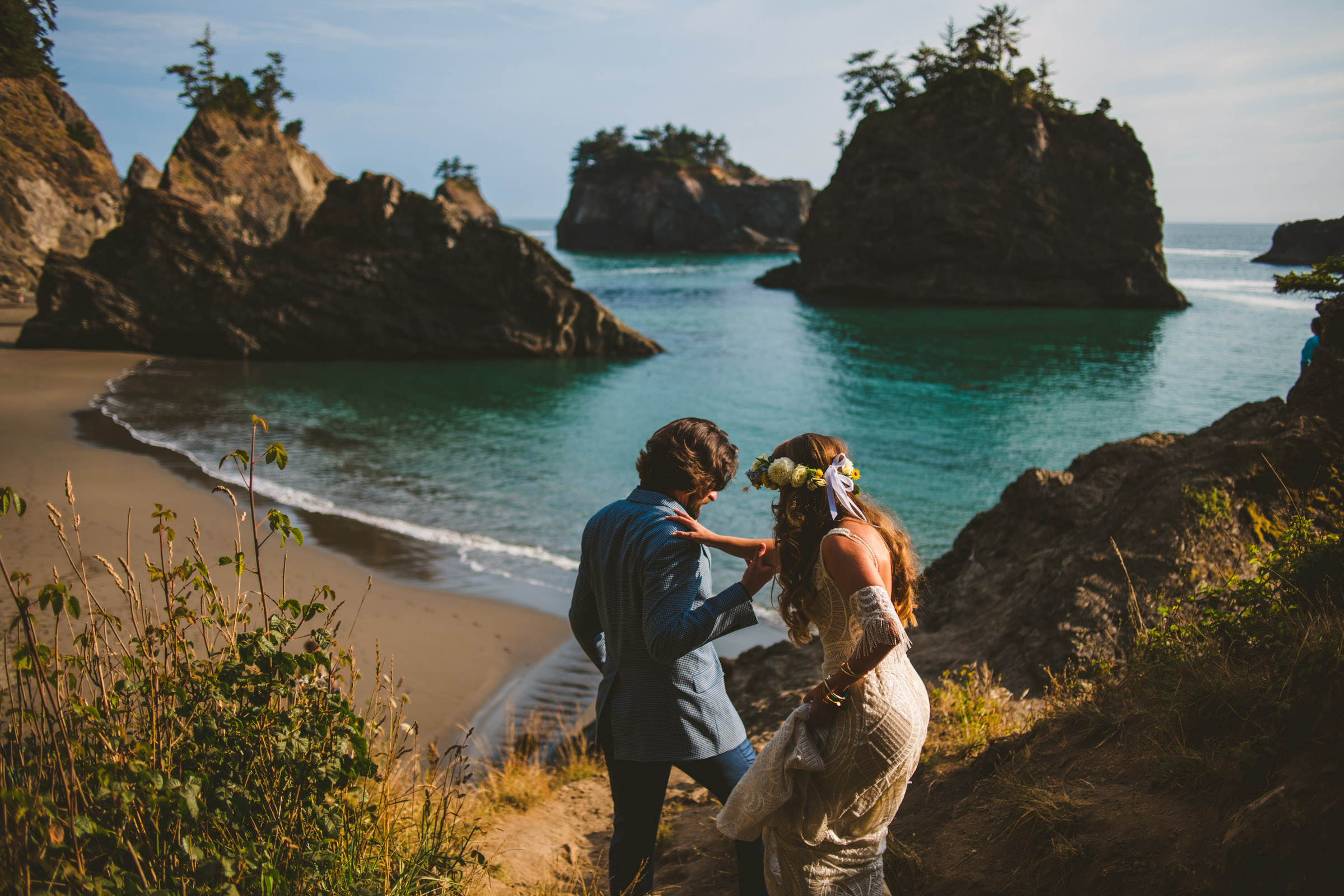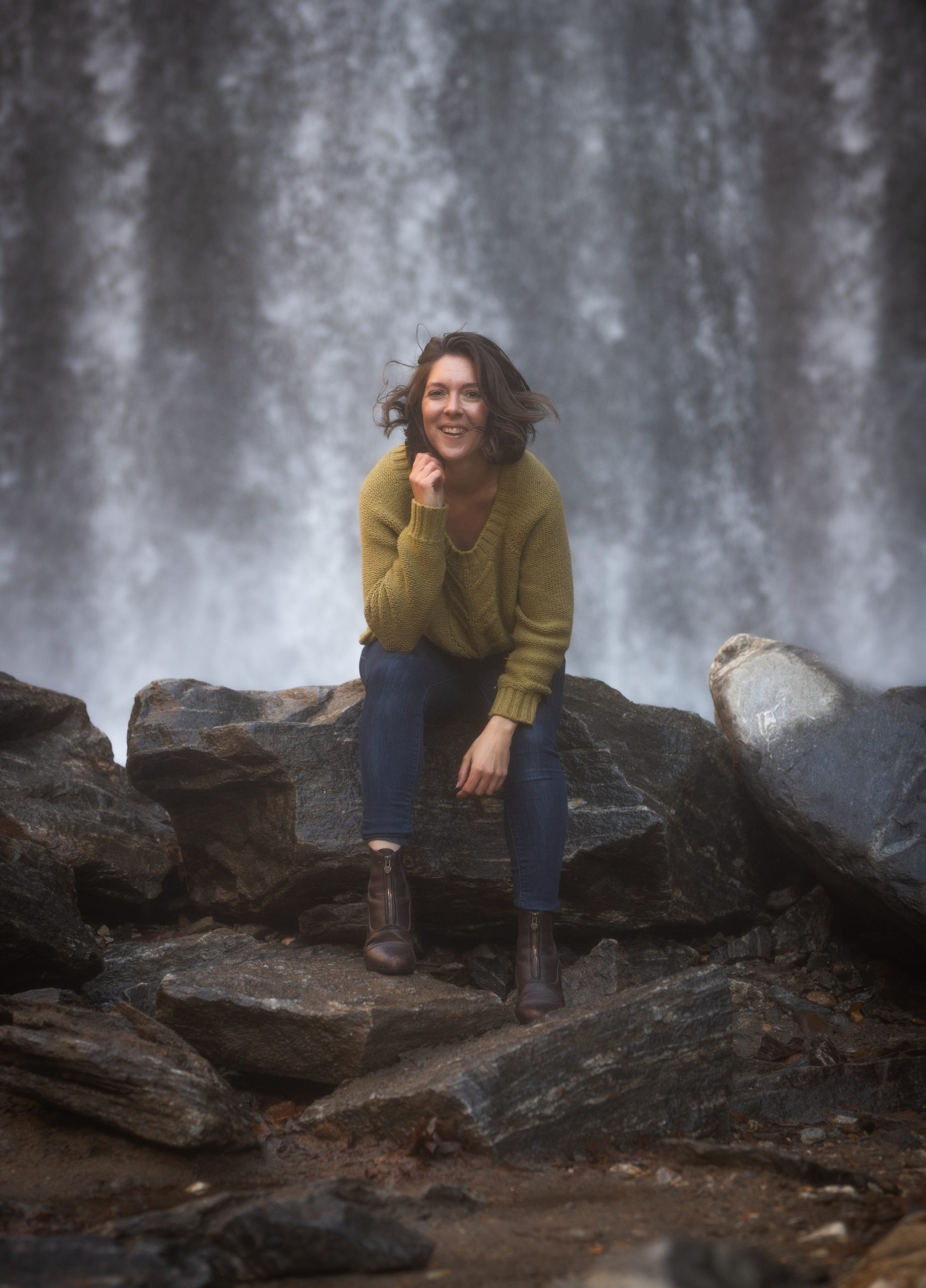 As an elopement photographer and outdoor enthusiast I get absolutely giddy with excitement when helping fellow adventure seekers, travelers, dreamers & fun-loving couples plan their experience based, intentional wedding days.
I live on the road full time traveling the country in my dream home on wheels – a 38' long fully off grid, converted bus.
Some of my favorite adventures include: Backpacking and ice climbing in Alaska, hiking the Napali Coast on Kauai, trekking in the jungles of Costa Rica.