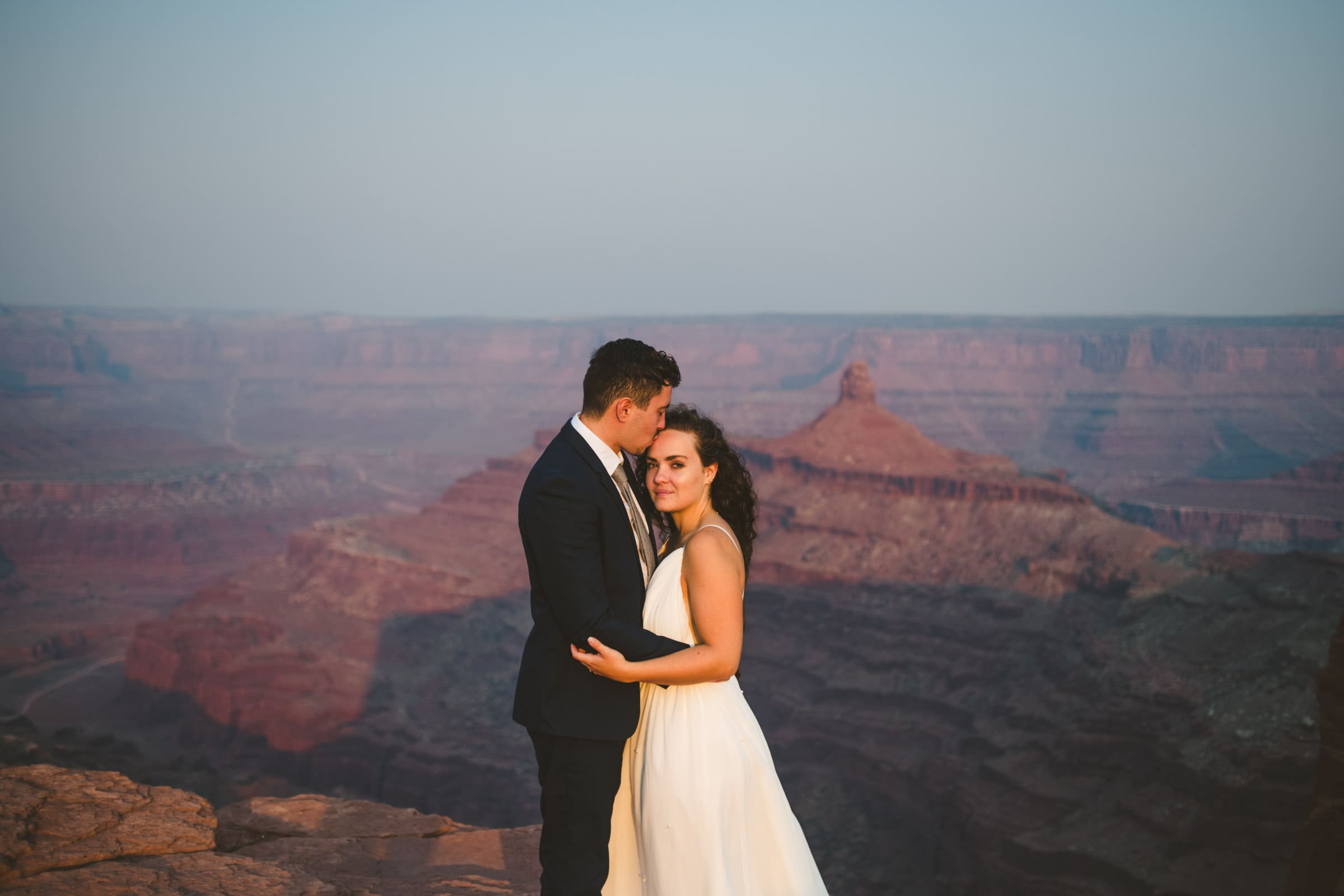 A lot of the time, when you say the word "elopement" to someone, they think of Vegas chapels, runaway brides, and a quick ceremony. That may have been the case a few years ago, but things have definitely changed! Eloping is no longer just something cheap and easy, it isn't a scandalous affair, and it isn't about rushing to get married as quickly as possible.
Eloping is all about the experience – and the whole day should be an epic one! This is still your wedding day, and whether you throw a huge party or have a tiny elopement, that's a big deal! You're committing to spending forever with the love of your life, and that's worth more than just a 10 minute ceremony. When you elope, you get to decide what really matters to you. The entire day should be about celebrating in a way that reflects the two of you and your love.
So, what does an elopement day actually consist of? How can a two person (or more – guests are still allowed if that feels right to you!) elopement last an entire day? What will you do?
I'm here to answer all those questions and more – so keep reading to learn what goes into an elopement day, and how to craft the perfect elopement timeline!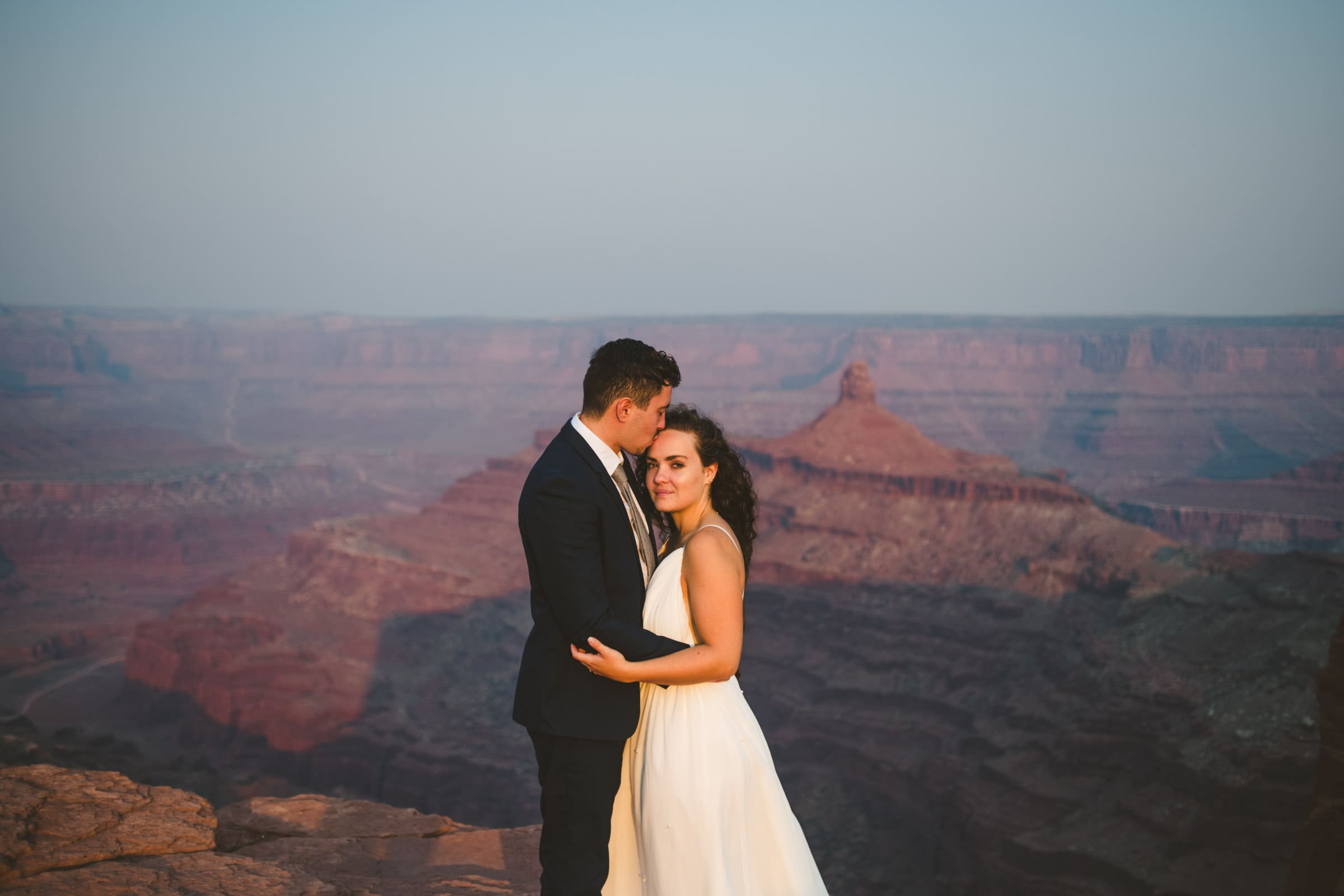 What Goes on the Elopement Timeline?
A lot of couples think their elopement just needs an hour or two – a ceremony followed by some quick photos. I want to bust that myth Adam Savage style, because if there's one thing I'm passionate about, it's adventure. If there are two things I'm passionate about, it's adventure and helping couples realize that they can do whatever they want! Traditions can be fun, but they can also be stifling. I don't like seeing couples get pressured into throwing a party they didn't want, and eloping is all about challenging the ordinary and doing what you truly want to do on your wedding day. To give you an idea of what that can look like, here are all the parts of an elopement day.
Getting Ready
Every elopement day starts with getting ready. Some people think they don't need a photographer for this part, but the truth is that these photos often end up being some of my favorites. I recommend starting the morning (or afternoon) together – whether that means enjoying some coffee or heading out to get breakfast, this is a great way to be present and connect with your partner before the excitement of the day sets in. After that, some couples choose to get ready together, while others decide to separate. Either way, photos are the only way that you'll get to see the excitement on your partner's face, how they couldn't stop smiling while writing their vows.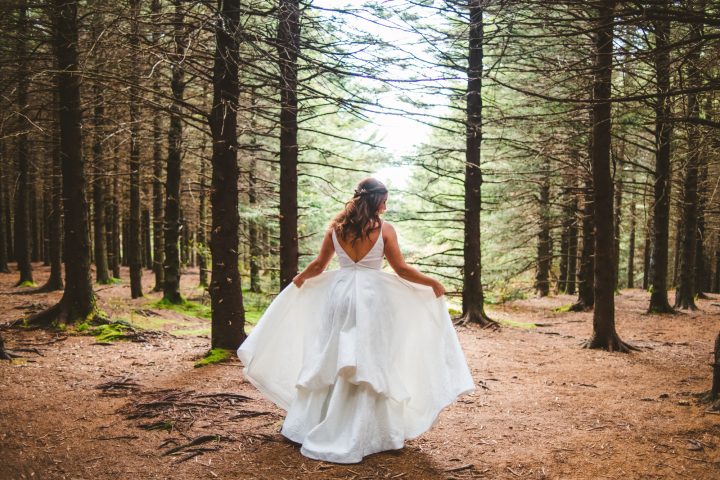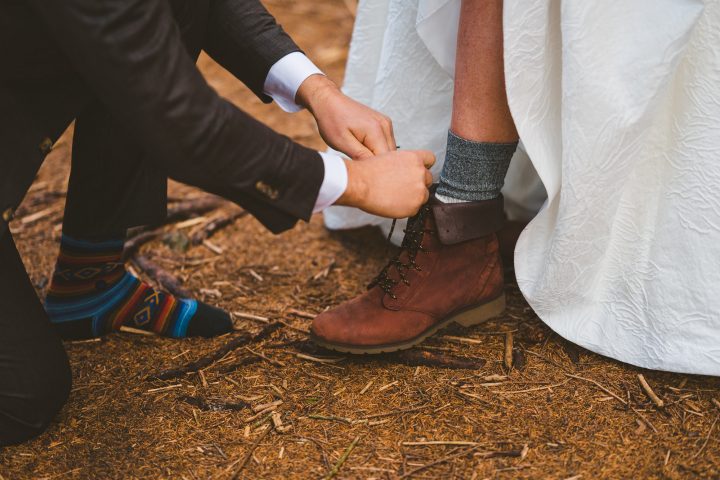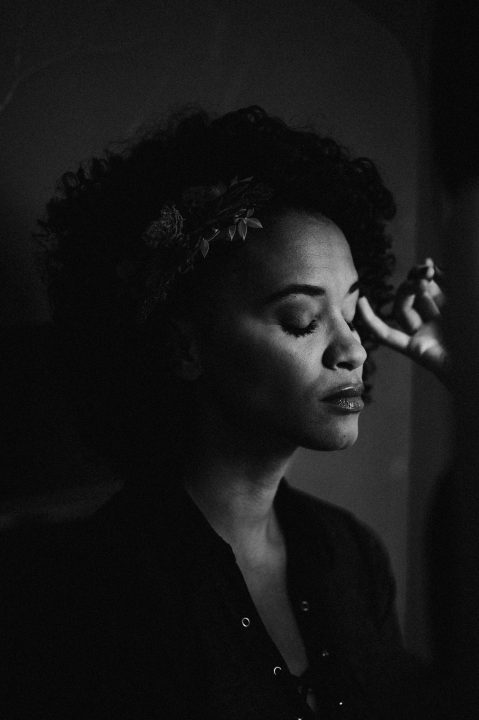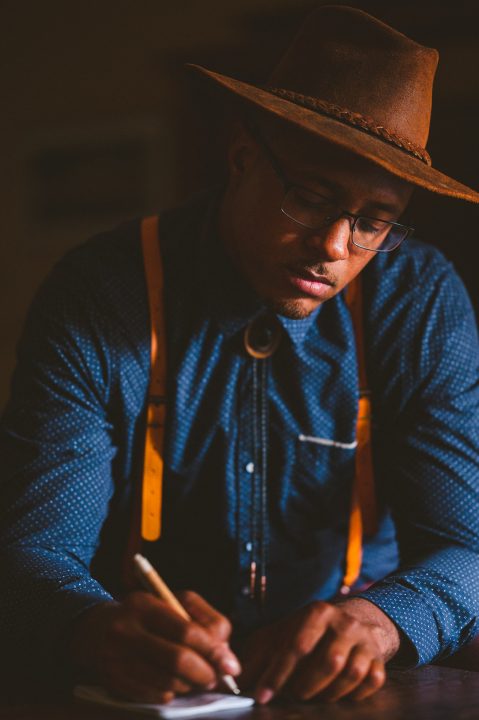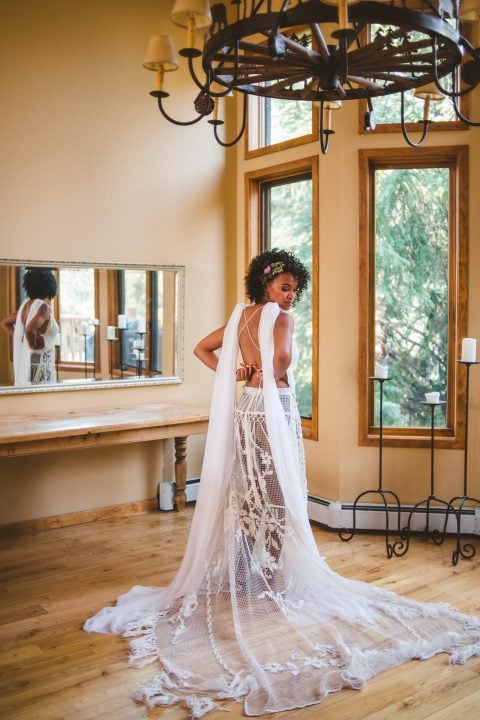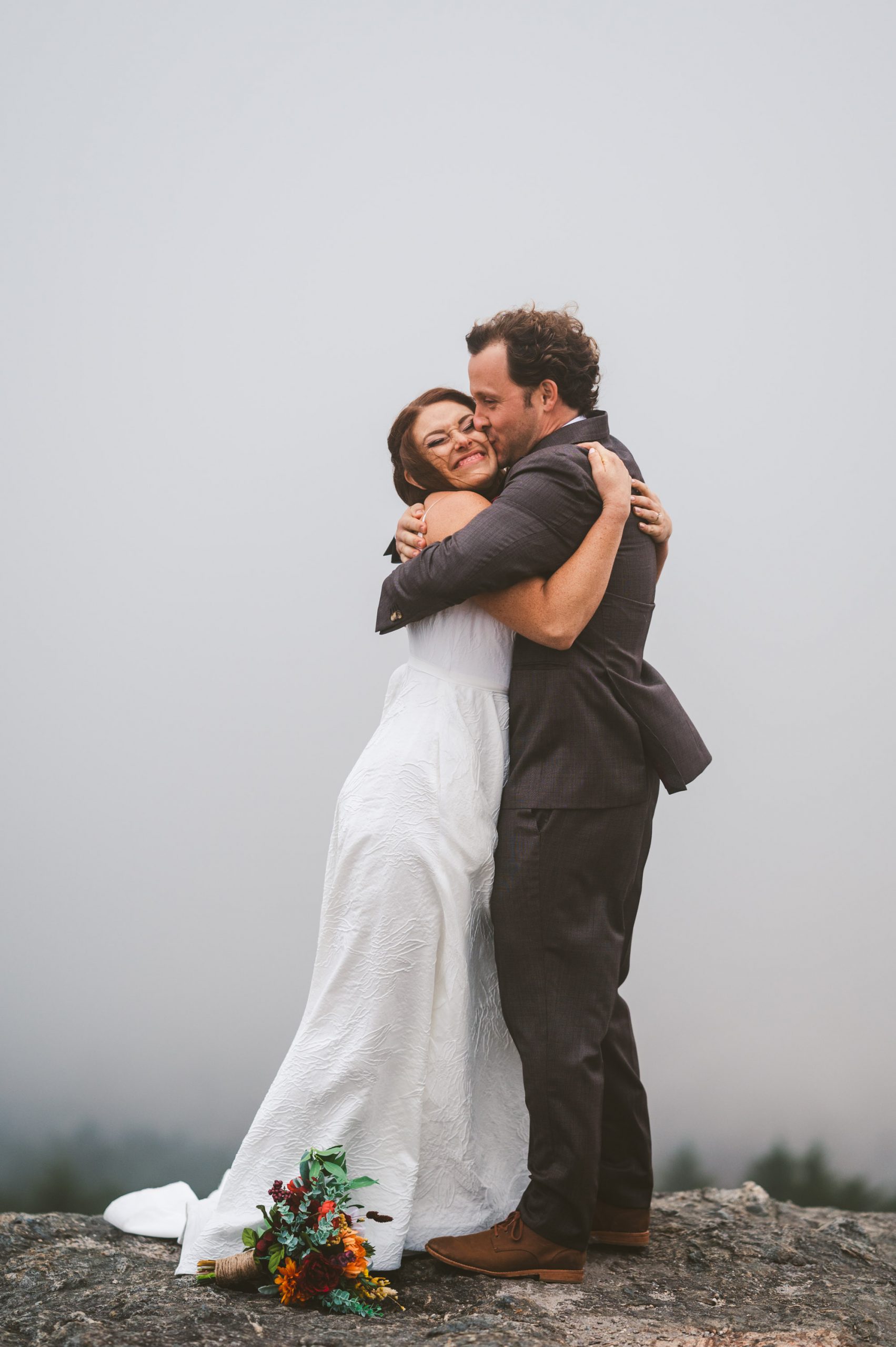 First Look
A lot of eloping couples wonder if they should do a first look – and I say yes! If you're getting ready separately, a first look is always such a special moment. If you have guests attending your ceremony, the first look gives you a chance to be alone together before you tie the knot. First looks always bring so much excitement and anticipation, and a lot of couples have said that after the first look, all of the stress of elopement planning melted away!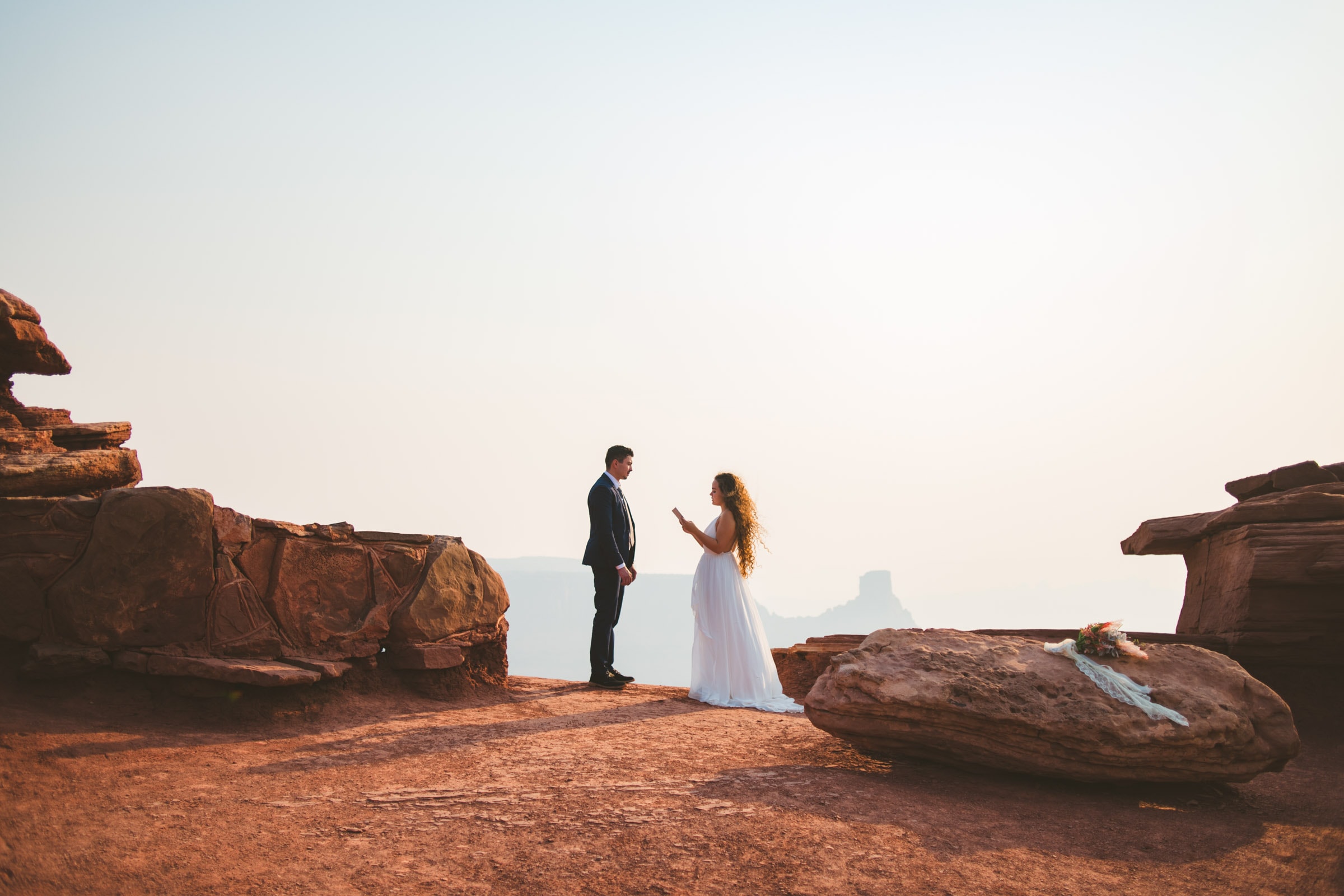 Ceremony
This is it! The moment you've been waiting for! Most elopement ceremonies last about 10 minutes and include vows and a ring exchange. If you have any cultural ceremonies or traditions that you want to include, make sure to account for that in your timeline!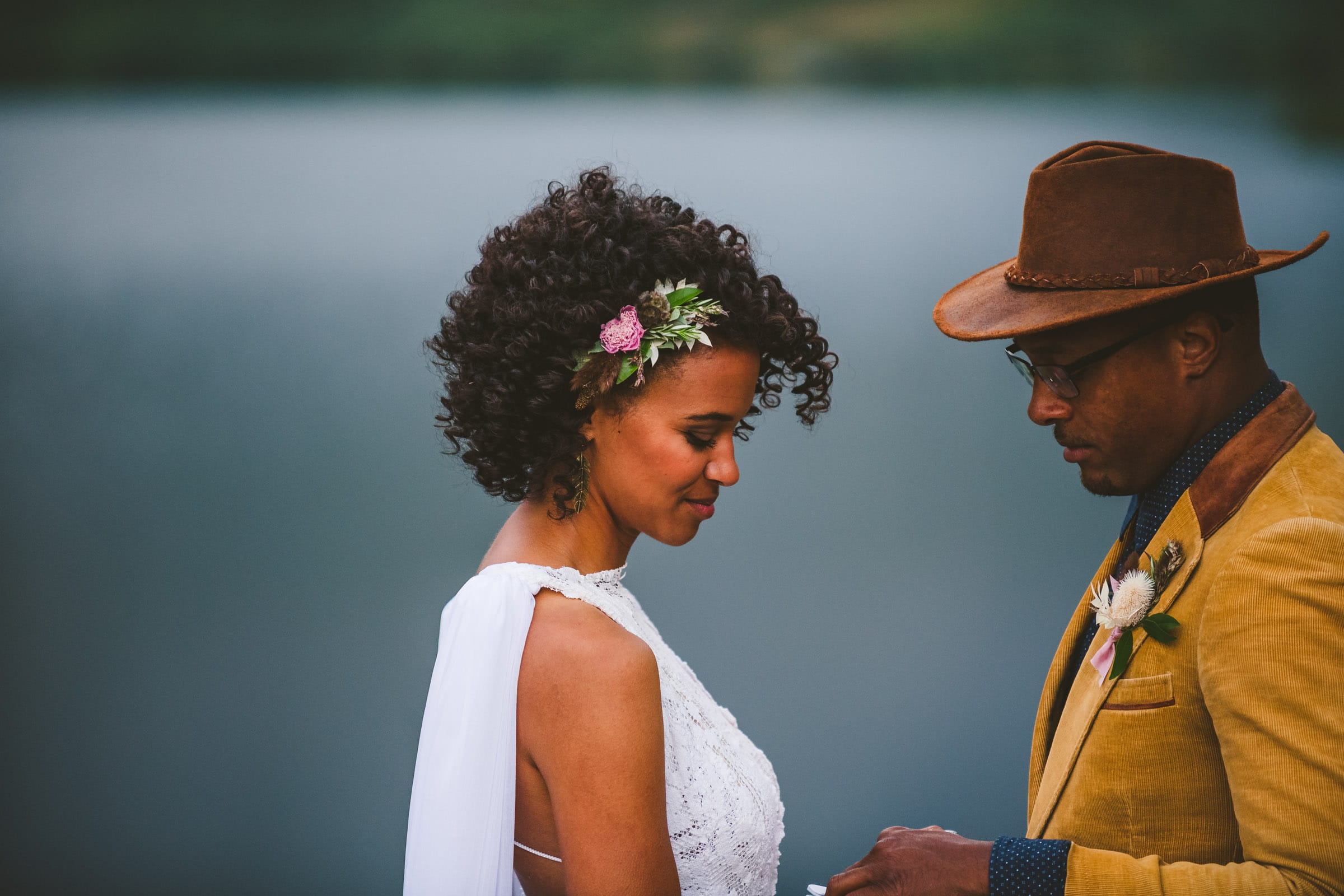 Photos with Guests
If you have guests attending your elopement, it's great to make time for some photos with them! While the whole day will definitely be filled with candids, setting this time aside will ensure that you get group photos with everyone. It can be helpful to write a list of photos you want ahead of time to make sure that no one gets left out! This depends on how many guests you have, but these photos typically take around 30 minutes.
Adventures!
Your elopement should be an experience – the whole day should be spent doing what you love! Whether it's hiking to your ceremony spot, renting a kayak, or ending the night with roasting marshmallows over the campfire, plan an adventure that will make your elopement day feel perfect.
Sample Elopement Timeline
Need some inspiration? Here is an example of what an elopement timeline looks like!
Yosemite National Park Elopement
1:00 – hair and makeup begins
3:00 – drive to Taft Point
4:00 – arrive at trailhead, change into dress and suit
4:15 – first look in the parking lot
4:45 – begin hiking
6:30 – sunset ceremony at Taft Point, followed by couple's photos & picnic dinner
8:00 – hike back
9:00 – drive to Airbnb
10:00 – meet family at the Airbnb for cake and celebratory drinks
Want elopement inspiration complete with timeline ideas?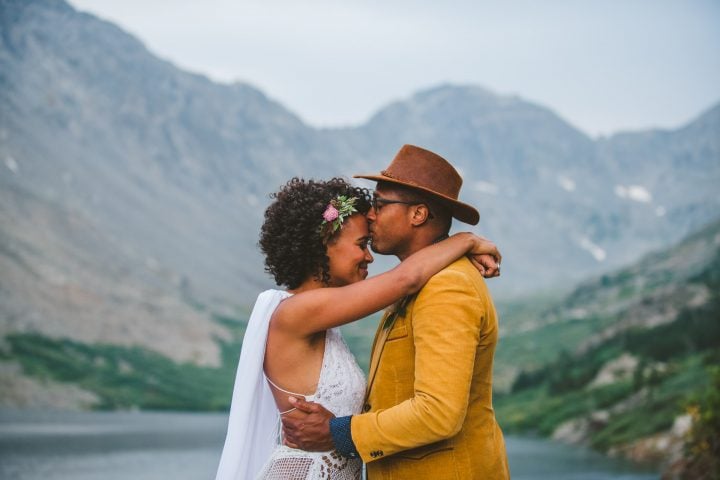 Alaska Elopement
Hiking elopement in Alaska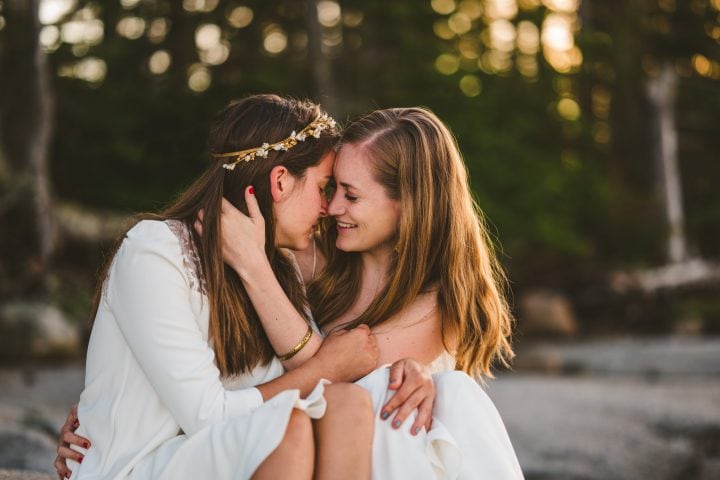 Maine Elopement
Two Day Kayaking in Stonington Maine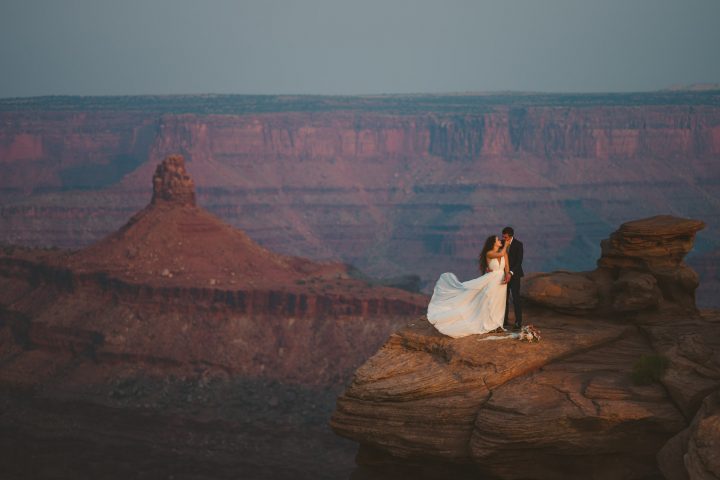 Moab Elopement
A Sunrise Elopement at Deadhorse Point
Elopement Timeline Tips
Now that you know what an elopement timeline looks like, here are some tips when you're creating your own!
Leave Some Buffer Time
As a rule of thumb, things usually take longer than we think they will! It's always better to have more time than you need than to not have enough, because no matter how prepared you are, things happen! You might run into traffic, forget something at your Airbnb and have to go back, or have a guest that takes an extra long time to get out the door.
Leaving some extra time ensures that you won't need to worry or rush throughout the day. You'll be able to relax and enjoy the day – the whole point of eloping is no stress! Don't forget to also think about things like packing bags, loading everyone into the car, and traveling to each location – these little "in between" things take time too!
Work With the Lighting
The best lighting is always at sunrise and sunset – so try to plan your ceremony for one of those times! Avoid midday ceremonies if you can, because the harsh light creates shadows that look not so good in photos. If you need some advice on lighting, ask your photographer!
Hire an Elopement Photographer
It can be tempting to just hire a photographer for the ceremony and "a few photos," but trust me, you're going to want to remember the entire day! This is the best day of your life, and it matters. It's important, and every minute of it deserves to be documented. When you look back on your photos, you should remember how you laughed together, what you did, and most importantly, how it felt.
While most wedding photographers also photograph elopements, there are a lot of benefits to hiring someone who actually specializes in elopements! An elopement photographer will be the expert in everything you need to know – from location recommendations, to getting the right permits, to building a timeline! My favorite part of my job is helping couples craft the perfect day – something unique, memorable, and authentic that reflects their relationship perfectly. If you're ready to get crackin' and plan your incredible adventure, contact me!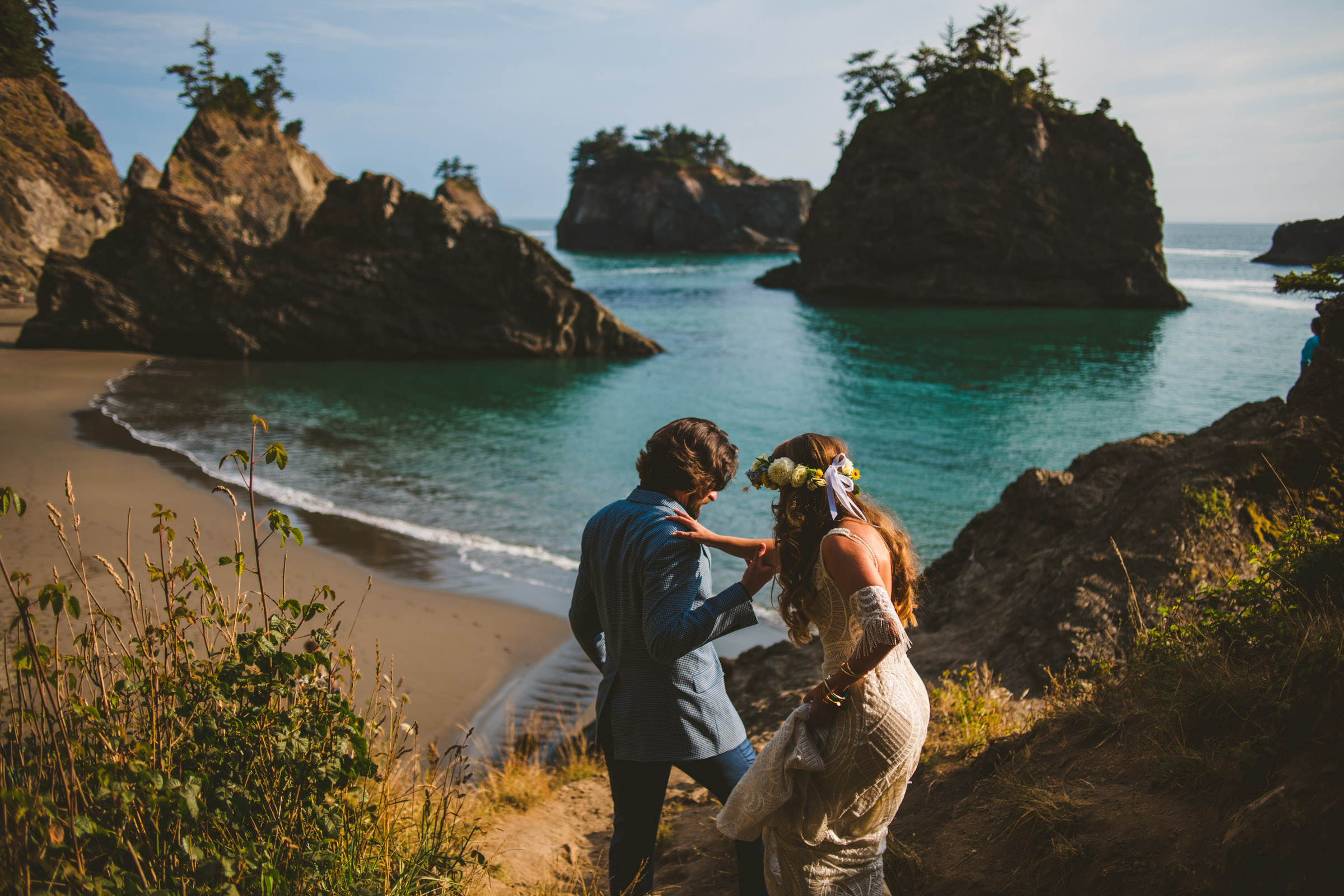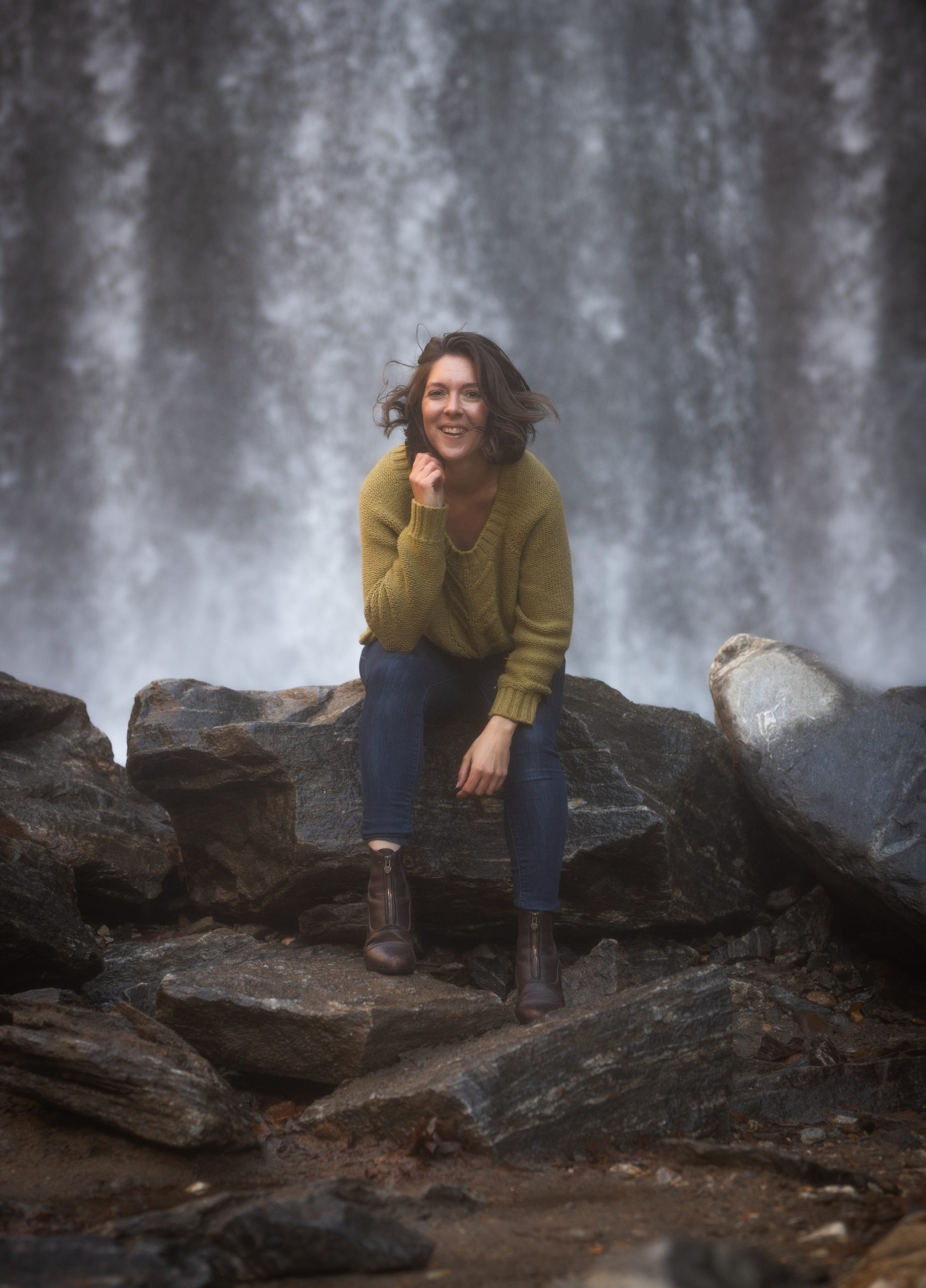 As an elopement photographer and outdoor enthusiast I get absolutely giddy with excitement when helping fellow adventure seekers, travelers, dreamers & fun-loving couples plan their experience based, intentional wedding days.
I live on the road full time traveling the country in my dream home on wheels – a 38' long fully off grid, converted bus.
Some of my favorite adventures include: Backpacking and ice climbing in Alaska, hiking the Napali Coast on Kauai, trekking in the jungles of Costa Rica.