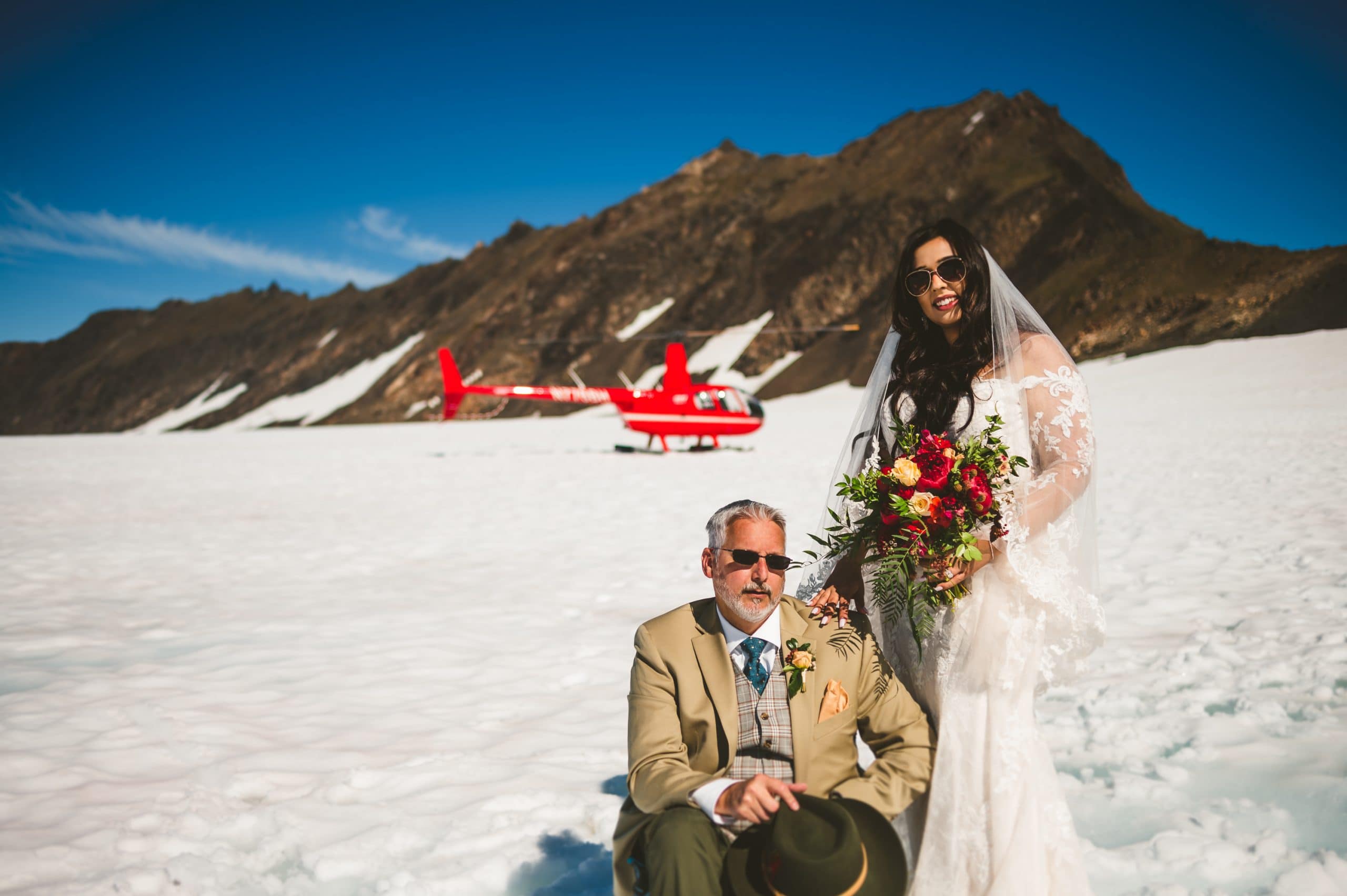 How and Where to Elope in Denali National Park
Alaska's Denali National Park and Preserve is among the most stunning locations in North America. Not only is its beauty shocking, but the land remains nearly untouched by the outside world, leaving the land to thrive in its natural state. This expanse of land is a rugged, beautiful place, and not for those who tend to shy away from adventure, leaving the park for the rest of us adventurous folks! Eloping in Denali National Park is an incredible experience, one that you'll want to brag to friends about over and over.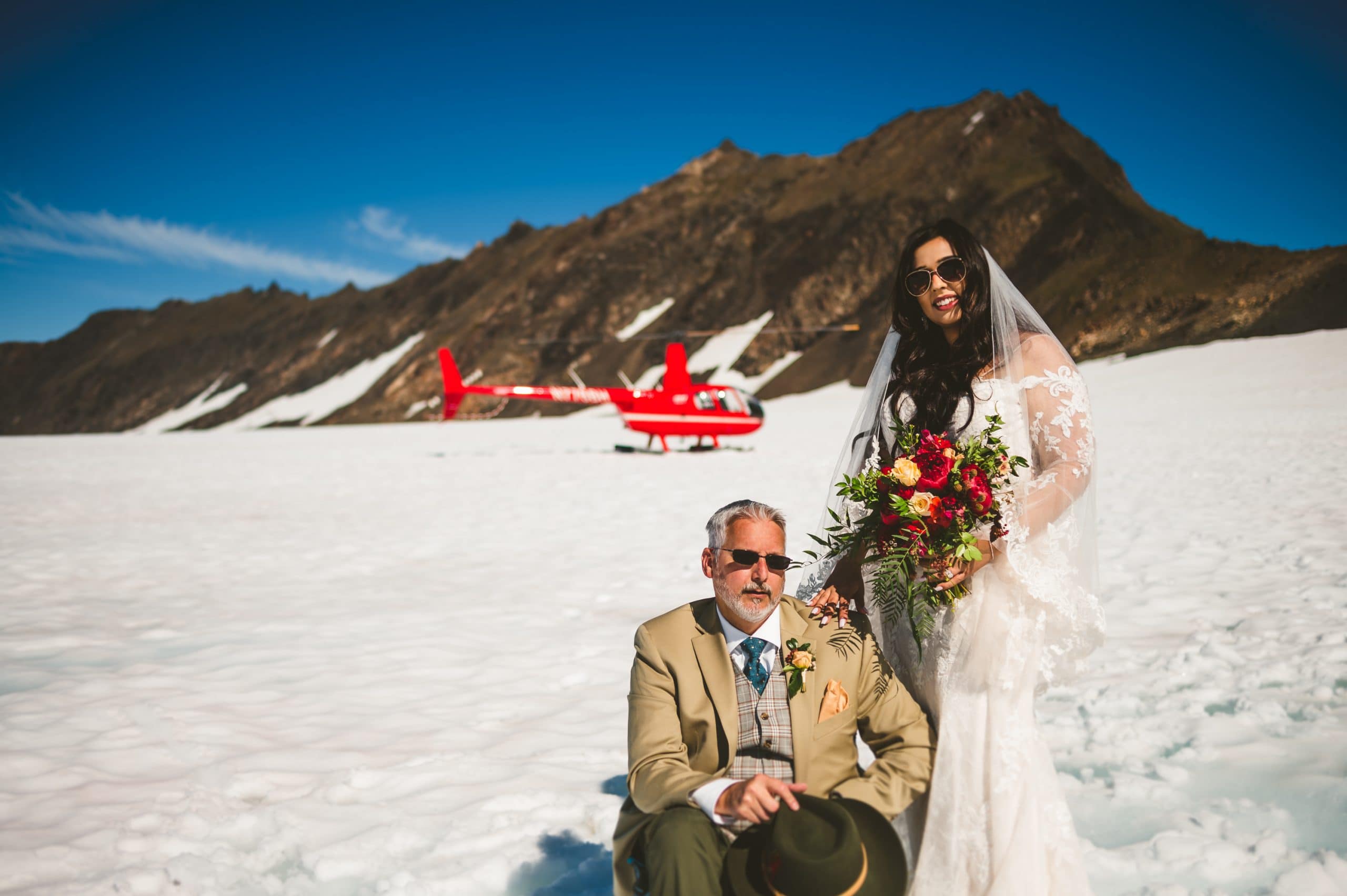 What You Should Know About Denali National Park & How to get Married in this Epic Place
Denali National Park was formed in 1917, and covers over 6 million acres of land! The park gets its name from the tallest peak in North America, Denali, meaning 'the high one' in the native Athabaskan language. The peak and park were formerly known as Mt. McKinley and Mt. McKinley National Park, but after some debate, the mountain's name was reverted back to its original name, decades after the park was renamed.
Permits for Elopements in Denali
Denali National Park is a pristine area, and efforts are being made to keep it that way. The majority of the park's few roads allow only park busses on them, and permits are needed for nearly any backcountry activity. For an elopement or wedding of any kind within the park, a special use permit is necessary. There are two different special use permits that you can get for elopements in Denali National Park and the processing fee for either permit is $200. Which permit you need to get depends on the sort of setup and amount of people you are having at your wedding. Make sure you secure this well in advance so you have plenty of time to plan and the park has time to process your permit.
When to Elope in Denali National Park
Denali is open year-round to visitors. Summer is by far the most popular time to visit however, with flora greening in May and June, and wildflowers starting to bloom in June and into July. Summer is often the best time to catch a glimpse of the various wildlife that call this park home, as well as soak in the warm(ish) temperatures. One hazard to be prepared for in the summer time however is the presence of mosquitoes. A lot of them. Be sure to bring plenty of bug spray and even bug netting.
Snow can fall as early as September, but the fall colors are quite gorgeous accentuated against the snow-capped peaks dispersed throughout the park. Winter closes all but a few miles of roads, leaving the Riley Creek campground as the only place to stay, besides for the backcountry, during winter months.
Time of day also matters when picking out a specific location. Sunrise or sunset can transform a certain spot from great to absolutely epic. A sunrise or sunset elopement also leaves the rest of the day for exploring the rest of the park and taking photos at any other location you desire. But other places such as blue lakes and glaciers can be better at different times of the day. Usually mid morning or mid afternoon are better for these areas, especially if you want the blues and other colors to really pop. The brighter full sun can really bring out the colors in these areas.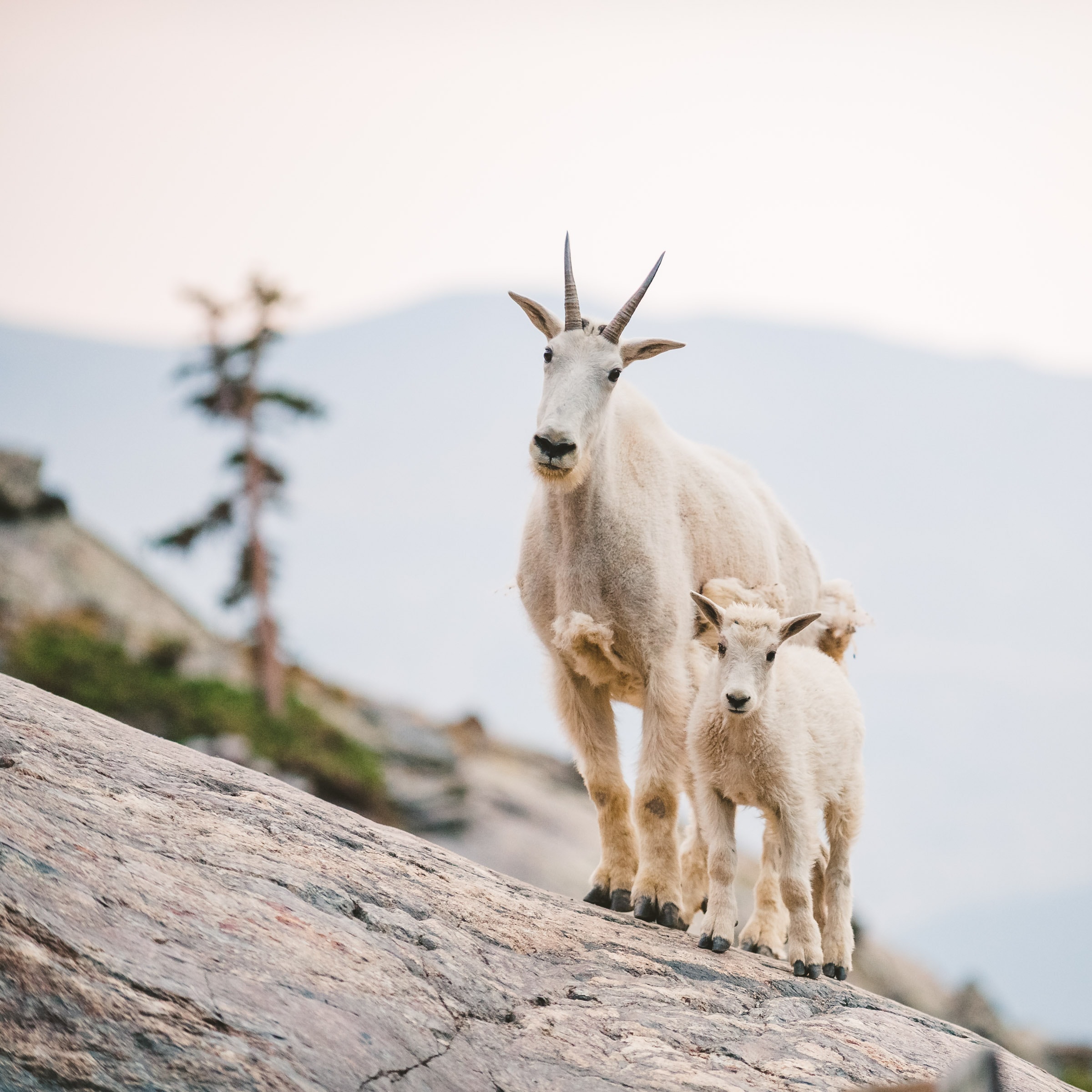 Wilderness and Wildlife Safety in Denali National Park
One thing to consider with any outdoor area, but especially Denali, is outdoor safety. Denali is known for quite an array of large mammals that call the park home. Weather in Alaska is always changing and can be much more harsh than in other areas. Be prepared for full sun and heat but also be prepared for cold, cloudy weather and snow. Being prepared for weather is going to keep you comfortable and can be the difference between a memorable, fun experience rather than an experience you'd rather regret. But with me as your elopement guide, I'm here to make sure you are prepared for anything!
Wildlife safety is another important consideration. Many are aware of bears and the need for caution and safety there, but during the best seasons for Denali in summer, a lot of animals are going to have their young with them and normally docile mammal can become quite aggressive and protective. Part of leave no trace is respecting wildlife. Do not approach or feed wildlife. Buy or rent bear spray and know how to use it. But not to worry because incidents between wildlife and people are rare! But it is good to know what to do and how to be prepared. Read more on the Denali website.
What to do in Denali National Park
From basic, short hikes to helicopter rides and mountaineering, Denali has something for any level of adventurer. The only limit here is how brave you are! The park is full of mountains, glaciers, wildlife, and epic scenery that is sure to make one of the most amazing places that you can have an elopement in Alaska.
Hiking
Hiking is a great way to escape the crowded roadside locations and really see what this gem has to offer. Hikes range in length, but many are concentrated near Denali's entrance and are relatively easy to moderate in difficulty and length. These various hikes take you to pristine alpine lakes, meadows, and gorgeous mountain views.
Bus Tours
Another great way to see the main attractions of Denali is by bus. Guided bus tours run from May to September and offer a more educational way to see the park. Busses (guided and shuttle) and bikes are the only way to travel Denali Park Road beyond Savage River. Busses make stops along the way to major destinations, and tour busses often stop at prime wildlife viewing areas, hoping to catch a glimpse of the spectacular creatures that call this park home.
Flightseeing
Perhaps the best way to access the most remote regions of Denali, flightseeing (tour by helicopter or bush plane) is sure to make your elopement a day to remember. This way of travel makes even the most remote locations such as mountains and their glaciers, accessible to just about anyone. These remote locations often happen to be the most stunning as well.
The Backcountry
The backcountry of Denali and the rest of Alaska is not to be taken lightly. However, there is no better way to guarantee that your elopement will be a private event for you and your partner to reflect on together. From day trips to weeks of adventure, the backcountry of Denali presents limitless possibilities for lovers of exciting ventures.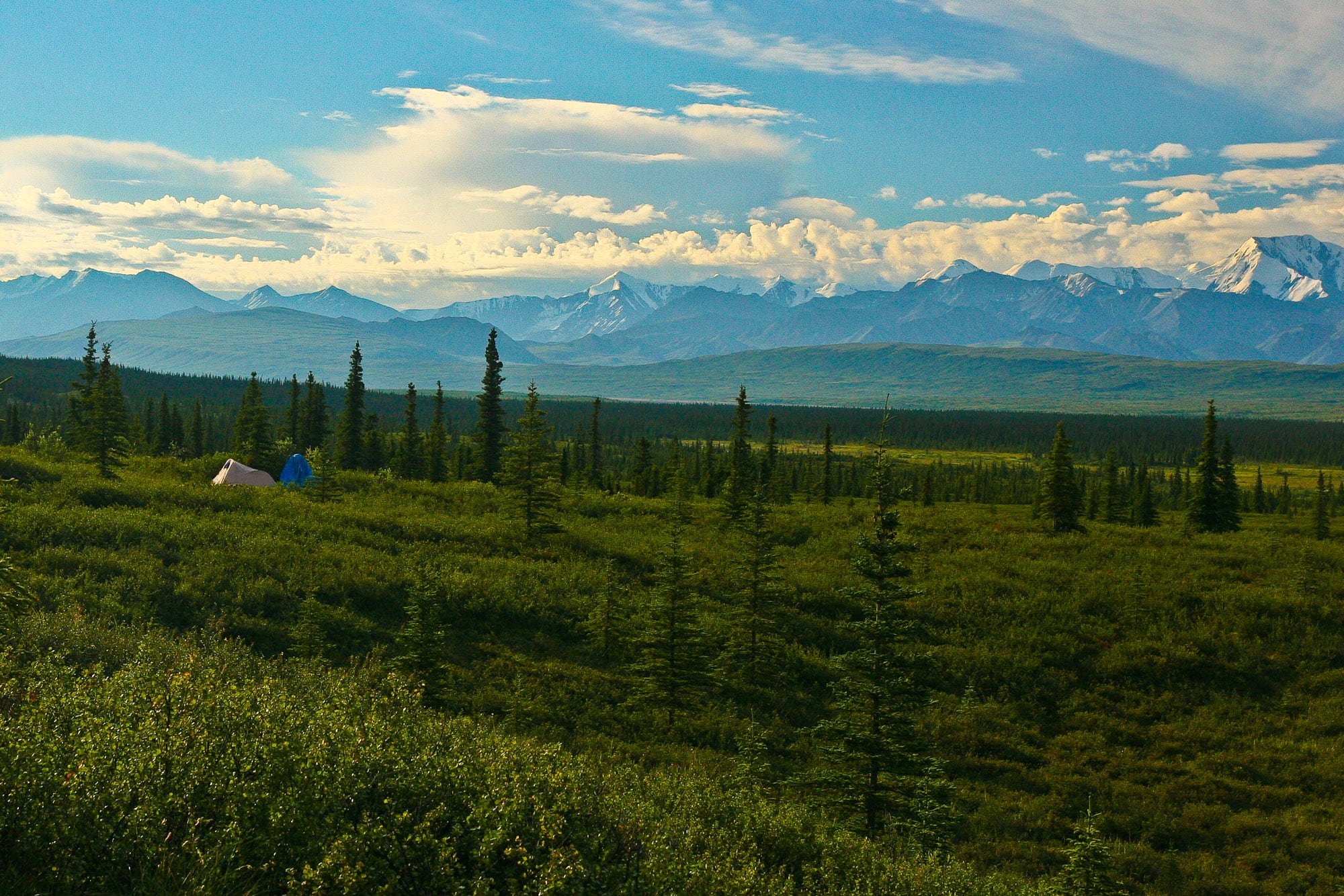 Best Locations in Denali for Your Elopement
Denali National Park is one of the few parks that allows and even encourages some off-trail hiking and exploration. However, there are still some officially marked trails and destinations if you'd rather forgo the navigation involved with hiking into the wilderness. Both of these ways of traveling are great for seeing the best of the park. Other, more exciting methods such as busses or bush planes can take you farther into the park to nearly any location you desire.
Thorofare Ridge
This is a short hike near the Eielson Visitor Center of less than a mile, however, in that short span of time the trail climbs approximately 1,000 feet in elevation. For this effort, you are rewarded with spectacular views of the surrounding tundra and mountains, especially on clear days.
Wonder Lake
The name Wonder Lake makes sooo much sense once you see pictures of this location, let alone see it in person. This lake is located near the end of Denali Park Road and is one of the so-called crown jewels of Denali. On clear days, this location offers one of the most scenic views of Denali itself, lending to the reputation of its views as some of the most iconic in Denali National Park.
McKinley Bar Trail
The McKinley Bar trail is located just a half-mile from the Wonder Lake campground and offers 4.6 miles of well-kept trails through spruce forests, over streams, and past small ponds, ending at the McKinley River with views of the Alaska Range and Denali. This area is especially prone to mosquitoes but gives you a glimpse of some of the more unique landscapes of the park.
Glaciers
A variety of outfitters offer tours of Denali by air. This opens up access to locations that are otherwise unreachable. This includes many glaciers etched into the sides of mountains. Stunning blue glacial streams and lakes dot these colossal formations feeding the lower landscape. These glaciers are not only stunning by themselves but also offer a great vantage point of the surrounding terrain.
The Backcountry
Eloping in the backcountry of Alaska sounds intimidating to most, but it really isn't as hard or scarry as it seems. Denali National Park encourages visitors to explore the backcountry off-trail, letting you find your own way. This is a great way to find really unique and totally remote locations for your elopement in Denali. A backcountry permit is not even needed unless you plan on staying overnight.
Sheldon Chalet – For a Luxury Elopement in Denali National Park
Perched on Ruth Glacier just 10 miles from the Denali's summit is one of Alaska most remote and magnificent lodges. This lodge is located in the heart of Denali National Park and accessible only by helicopter. For an ultimate Alaska luxury wedding experience you can rent the lodge out and celebrate with your closest people. Sheldon Chalet's pricing is inclusive of helicopter, personal concierge, all dining & activities.
Where to Stay for Your Denali National Park Elopement
Just outside the park is a fabulous lodge called Tonglen Lake Lodge. This is my recommendation if you want easy access to be able to fully experience the Denali. If you're not planning on doing much hiking and you simply want a few hour experience flying close to Denali & landing on a glacier in the park, my recommendation is to stay in Talkeetna which is a super cute town that is known as the gateway to Denali National Park. Word of warning, Talkeetna is about a 2 1/2 hour drive from Denali so if you want to be able to cruise into the park & go for a hike this may not be your best option but many amazing flight seeing charters run out of Talkeetna and this is where I usually recommend my couples base out of for their elopement!

Another option for a true wilderness experience is to stay inside the park at one of the fly in back country lodges such as Denali Backcountry Lodge

Last, for a once in a lifetime luxury experience The Sheldon Chalet pulls out all the stops for a 5 star stay complete with incredible culinary experiences. This mountain chalet is Perched on the flanks of Denali & offers unparalleled views and adventure experiences at your door step (literally). This is the only full service lodge open year round in Alaska, can you imagine eloping with a core group of friends (this mountain chalet can sleep 10) in the late fall & getting a chance to view the stunning aurora borealis?!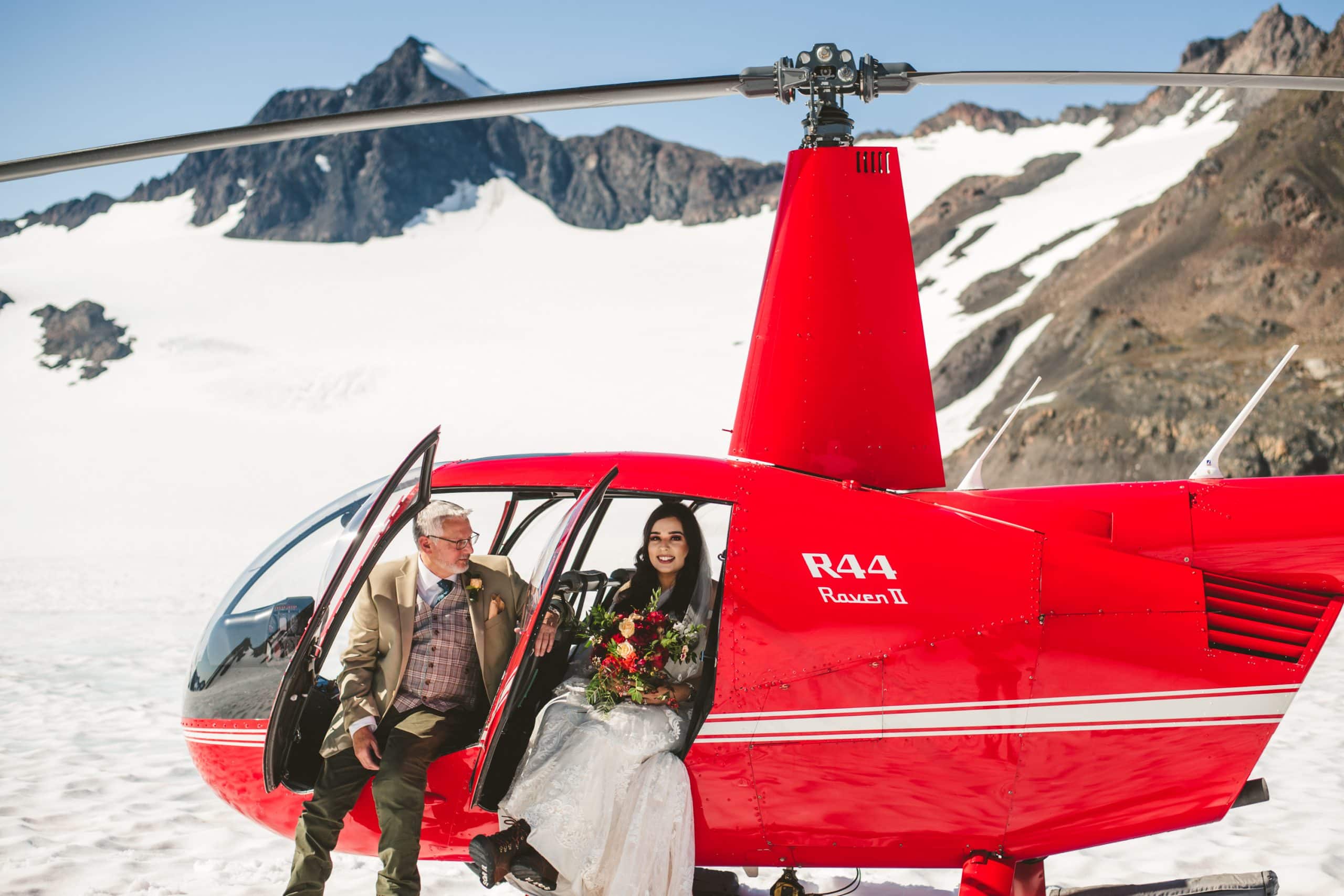 Denali National Park Elopement Packages
Permits, where and when to go, and timelines aren't always the easiest things to figure out when it comes to your elopement in Alaska. Even getting to Alaska can be half the battle! I'm here to help with anything related to planning your elopement so you can have an enjoyable, stress free experience!

*New for 2022 & 2023* a once in a lifetime experience!
All Inclusive Fightseeing Elopement in Denali!
WHATS INCLUDED?
THE EXPERIENCE:
• 3 Nights Lodging in a luxe Cabin, Airbnb or boutique hotel
• up to 8 hours photography coverage
• Locally Inspired Farm to Table Dinner for Two
• Private flight charter with landing
• ceremony & officiant
• One bridal bouquet & boutonniere
• Small wedding cake, cookies, or pie
• Unlimited communication by phone and email
• Planning & Vendor coordination
• Customized Itinerary & Travel Tips
This isn't your typical "cookie cutter" elopement package. This package is customized just for you & your fiance' to make the most of an Alaska elopement experience!
Want to view my other Alaska elopement packages?
Sound like the perfect package for your dream elopement?
Eloping in Denali is really quite the experience; one that will create memories that are sure to last. Contact me if you would like more information or are interested in eloping in Denali, I'd love to help! I'm always ready to help adventurous couples plan out the elopement of their dreams and then make that dream a reality!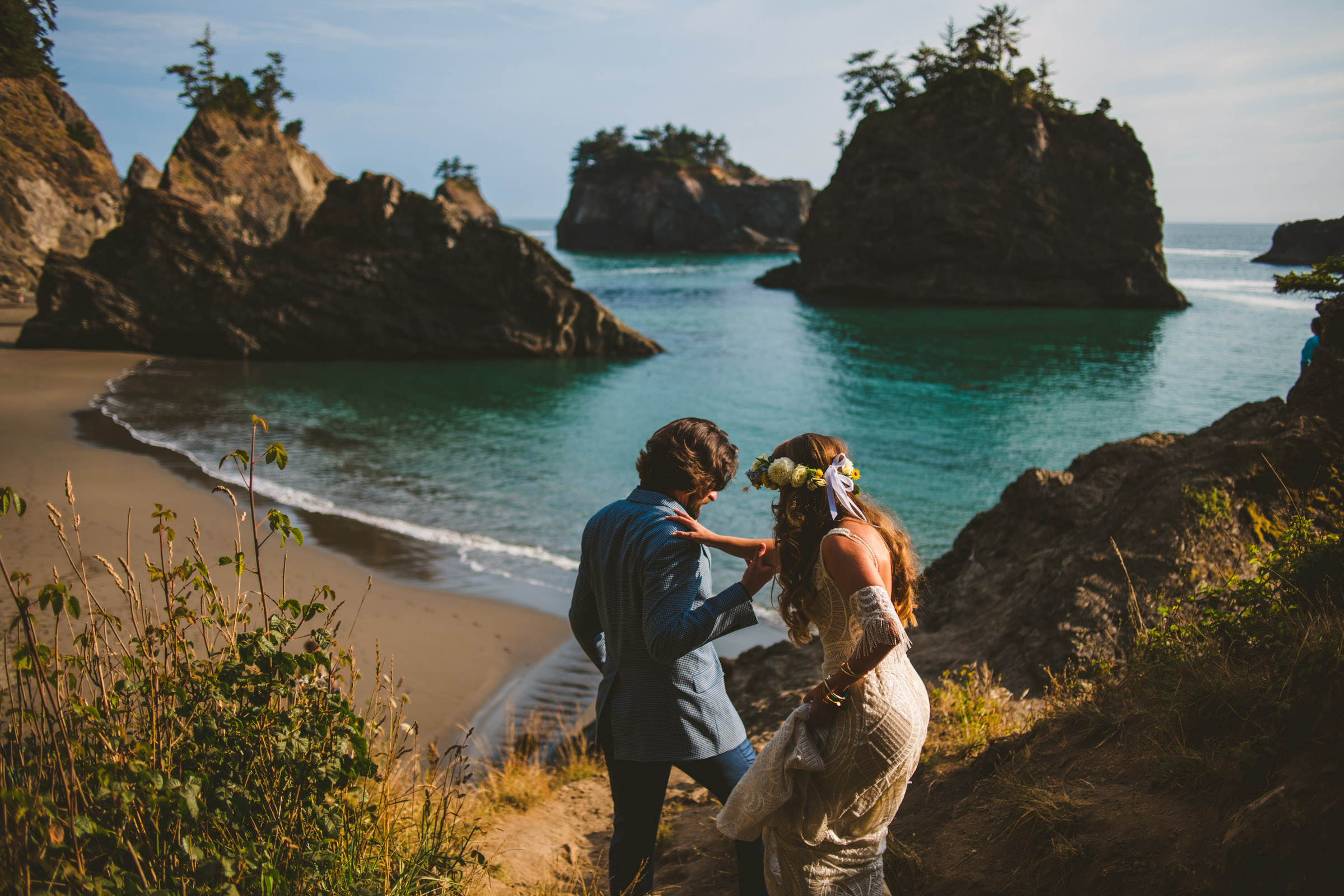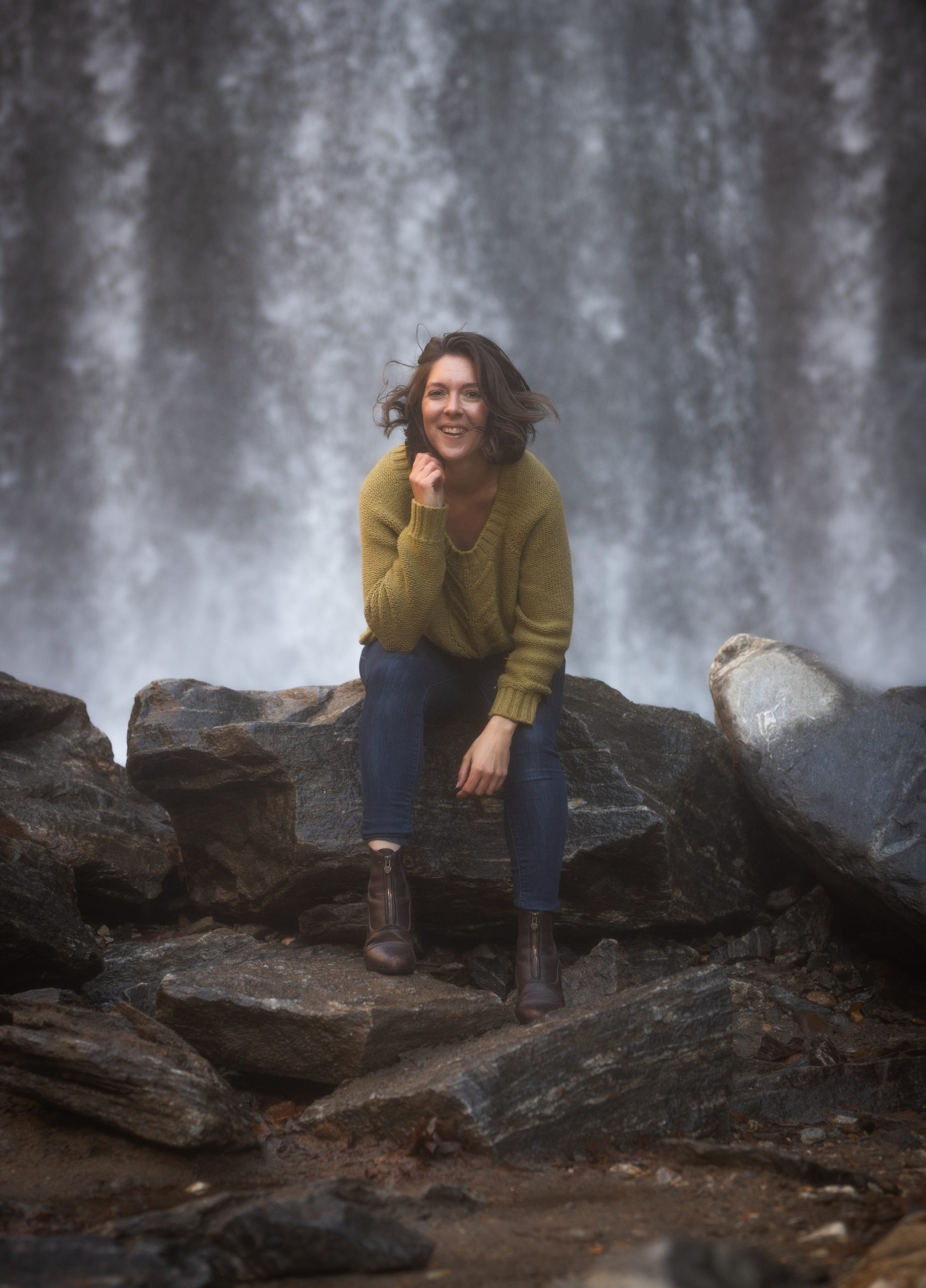 As an elopement photographer and outdoor enthusiast I get absolutely giddy with excitement when helping fellow adventure seekers, travelers, dreamers & fun-loving couples plan their experience based, intentional wedding days.
I live on the road full time traveling the country in my dream home on wheels – a 38' long fully off grid, converted bus.
Some of my favorite adventures include: Backpacking and ice climbing in Alaska, hiking the Napali Coast on Kauai, trekking in the jungles of Costa Rica.