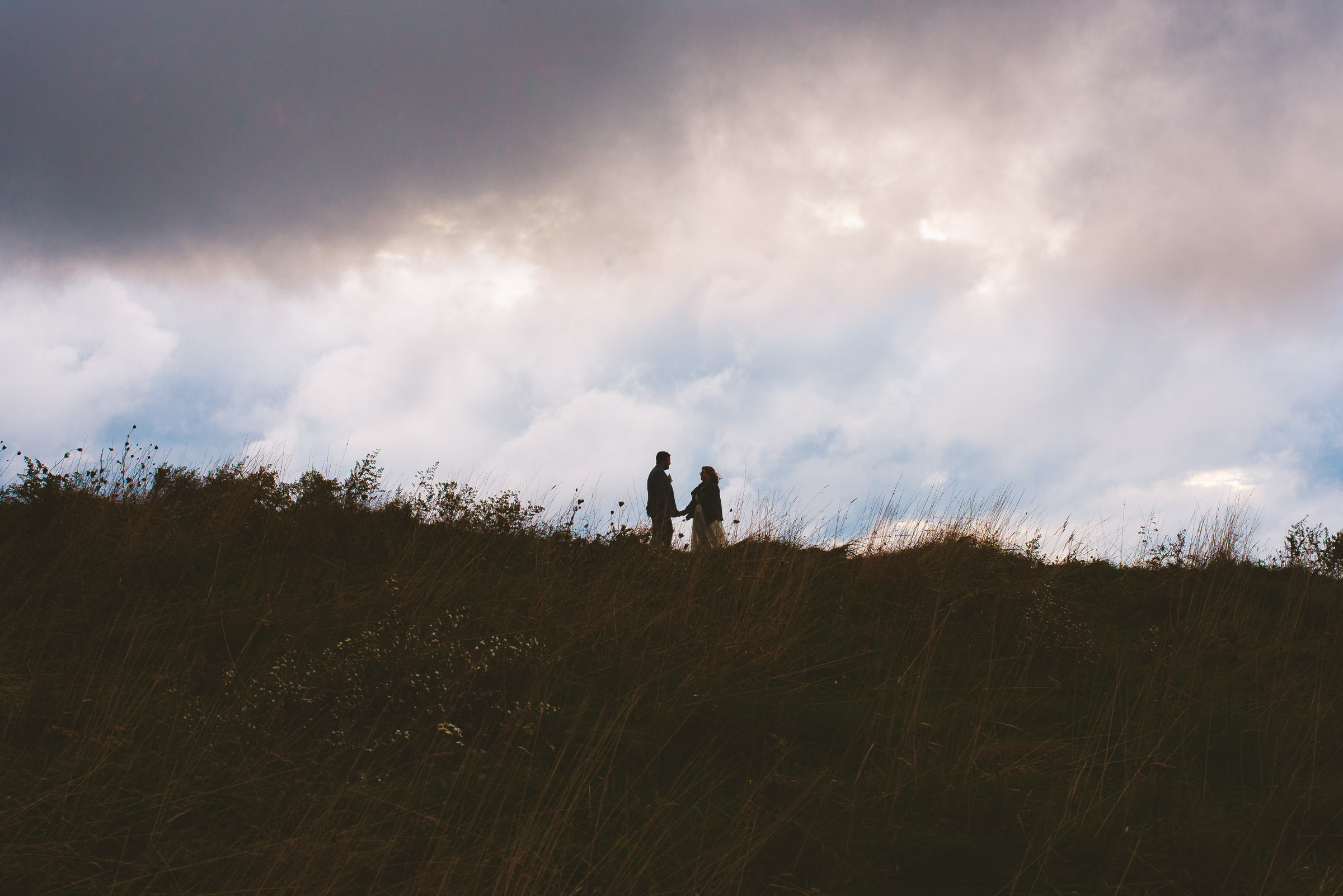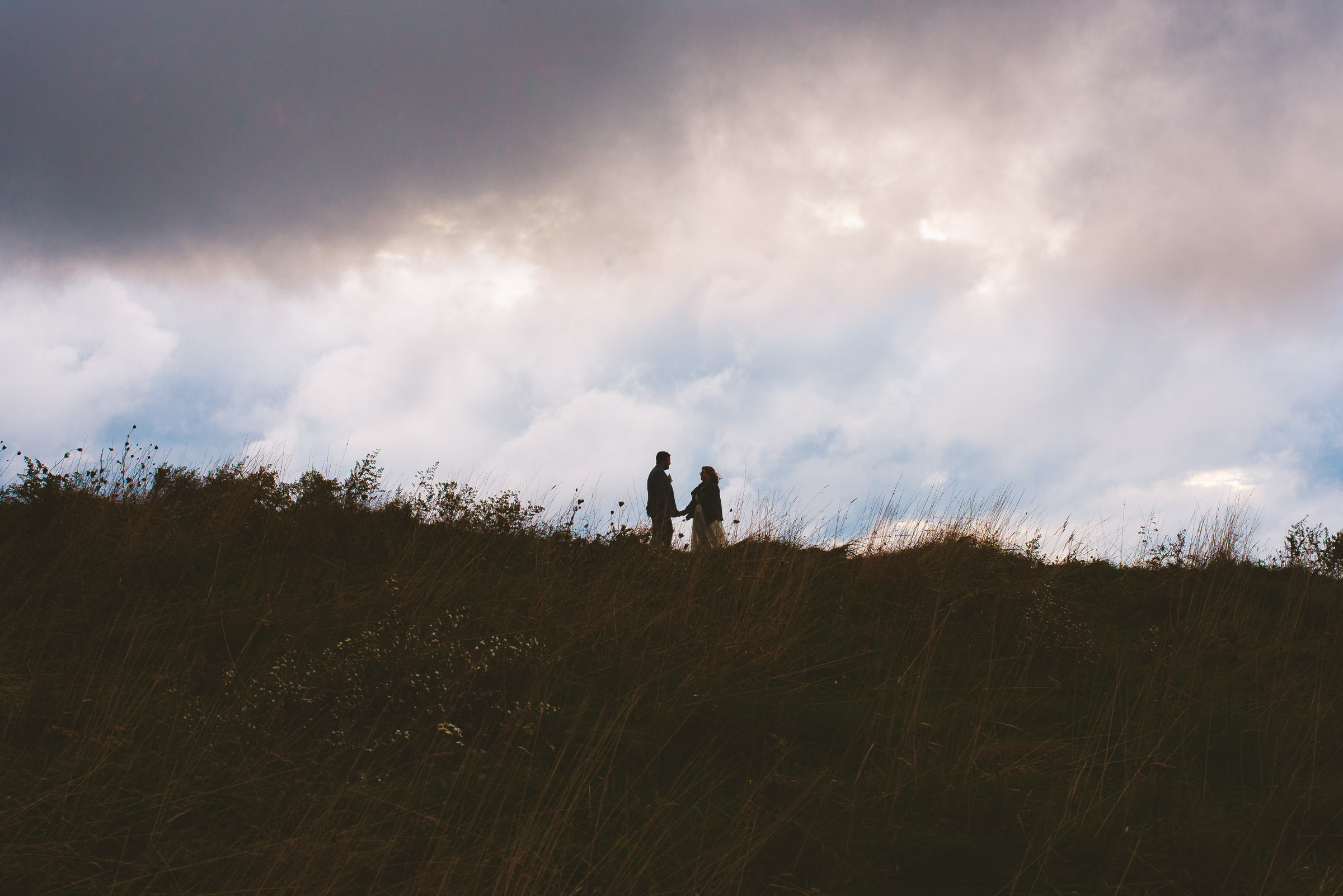 Heather and Kurt planned a small, intimate ceremony on Max Patch, a mountain bald that sits at 4600′ and has striking 360 degree views of the surrounding Blue Ridge Mountains! Heather and Kurt are both avid hikers so when it came time to decided how they wanted to get married it was only natural to choose a setting they both loved. Max Patch was one of Heather's favorite locations along the popular Appalachian Trail when she thru-hiked it a few years ago (badass right?!) so having their elopement on Max Patch was perfect!.

October in the mountains can prove unpredictable… It could be 80 degrees and sunny or 32 and snowy. Heather and Kurt's Max Patch elopement fell somewhere in the middle (I'll be honest, it was the cold side of the middle). It was certainly not warm; fortunately these two didn't let the cold, gusty wind that tore across the mountaintop keep the smiles off their faces.
Following their short and sweet ceremony we explored the mountain and got some portraits of the two of them before retreating to the warmth of our cars!

If you're considering an elopement somewhere in the mountains of North Carolina I hope you'll check out my Asheville Elopement Guide for inspiration and tips on planning a small adventurous wedding in the Blue Ridge Mountains.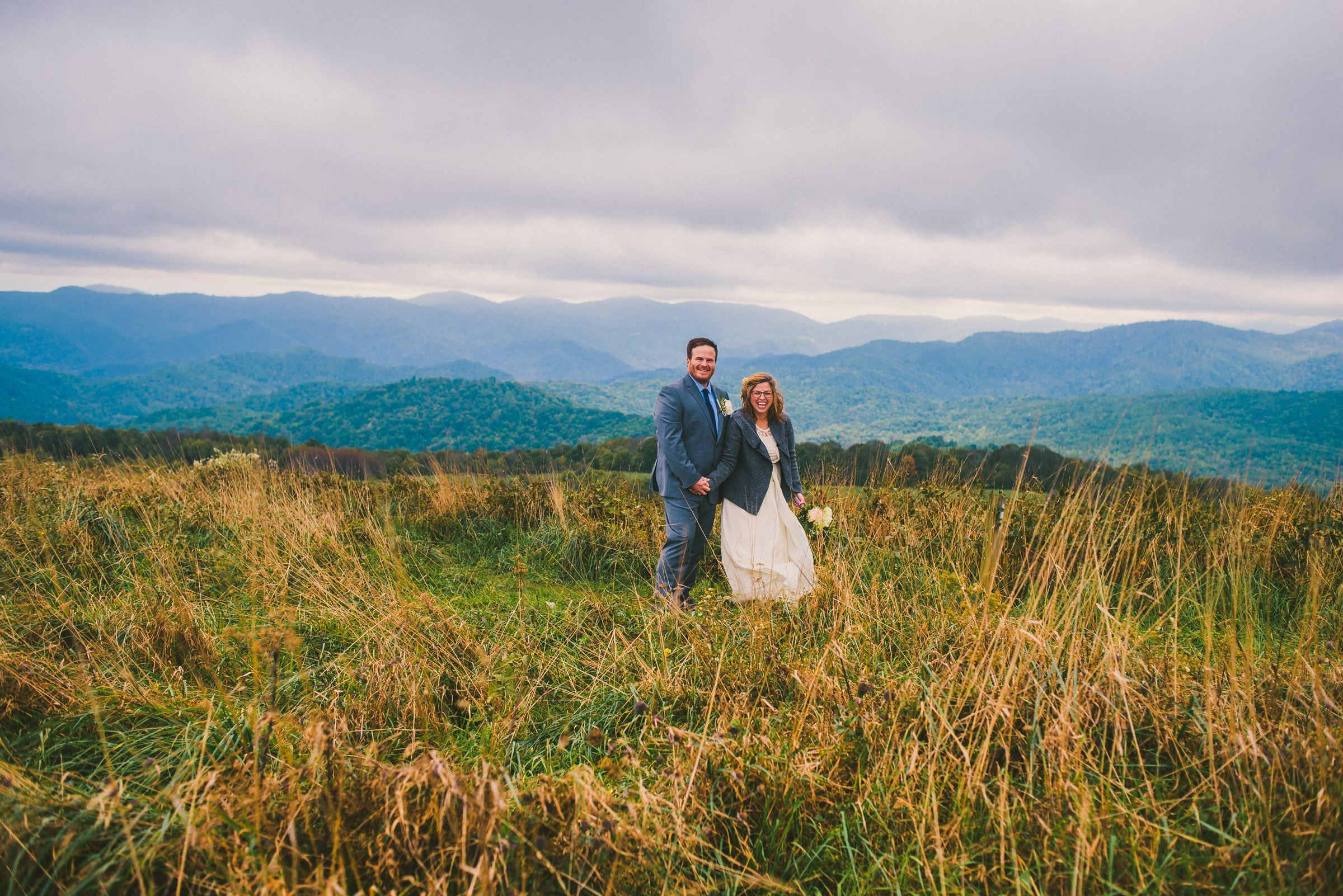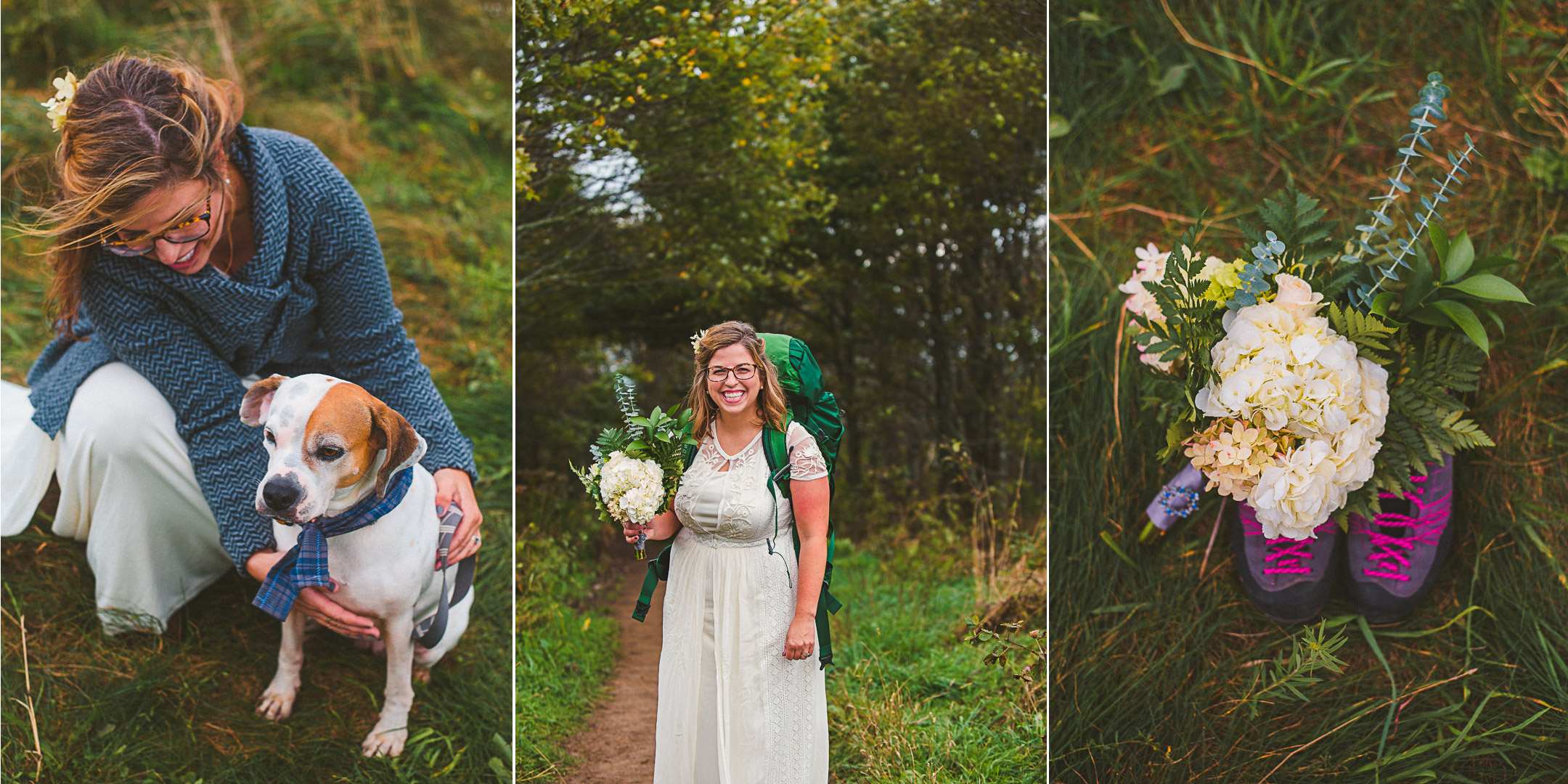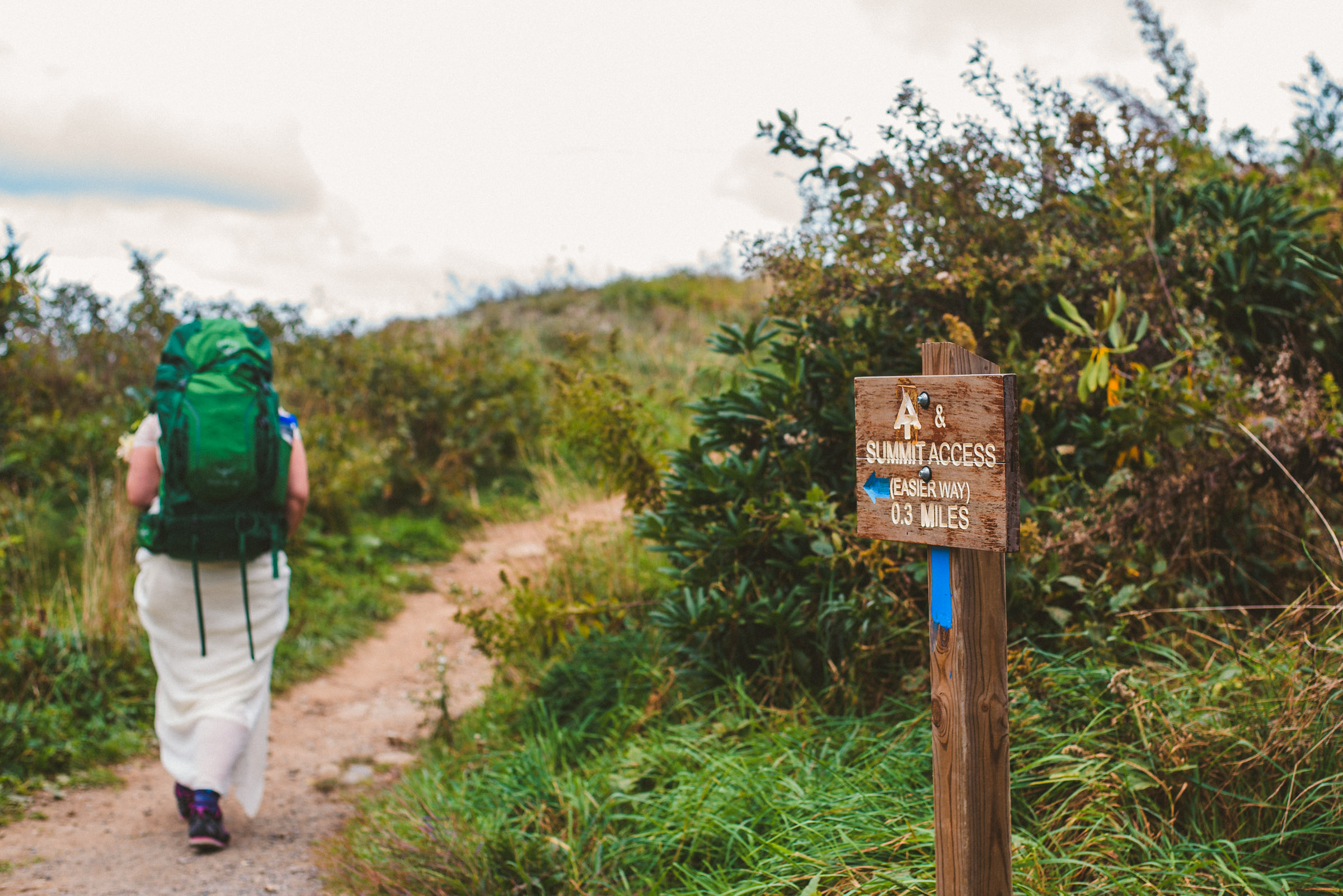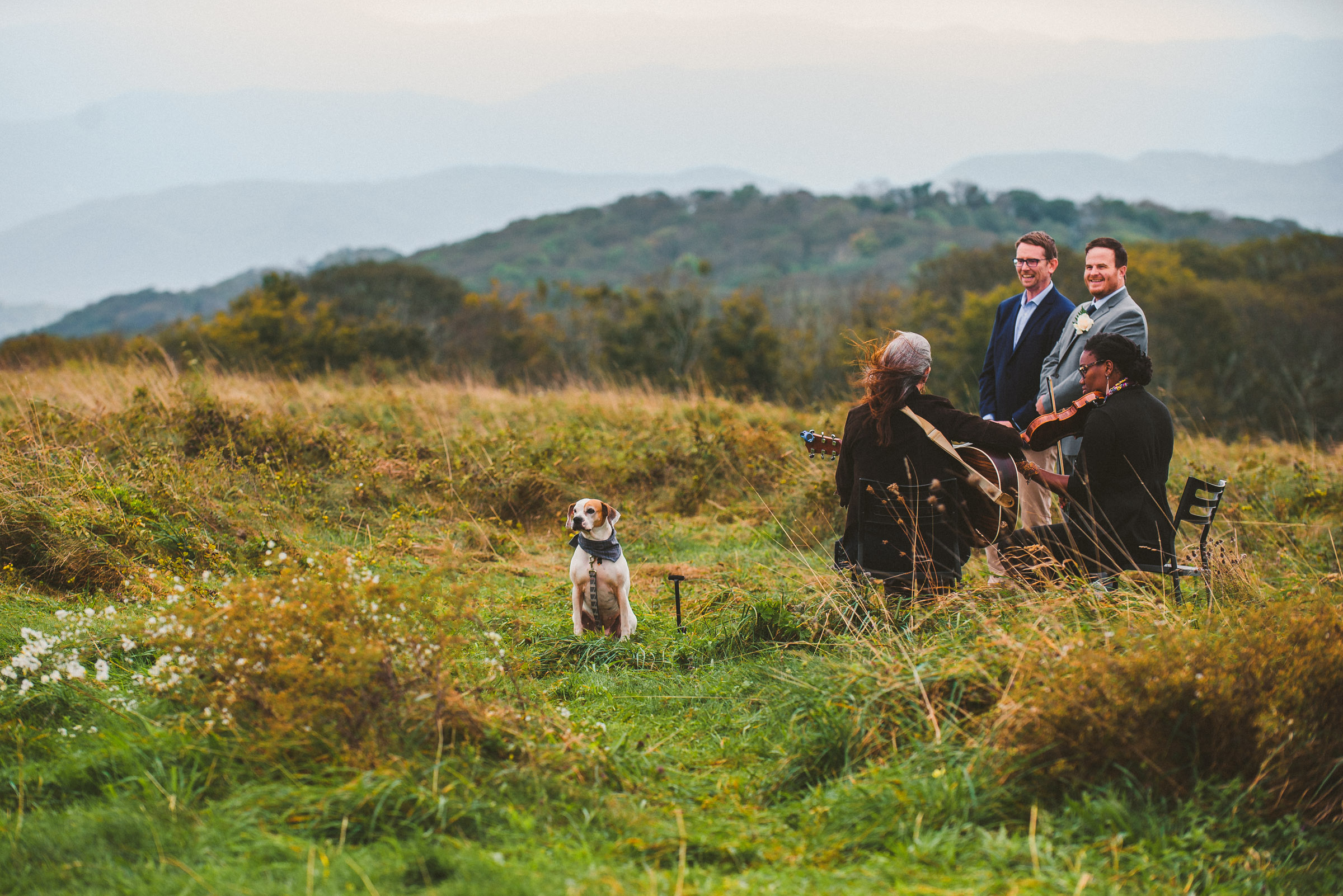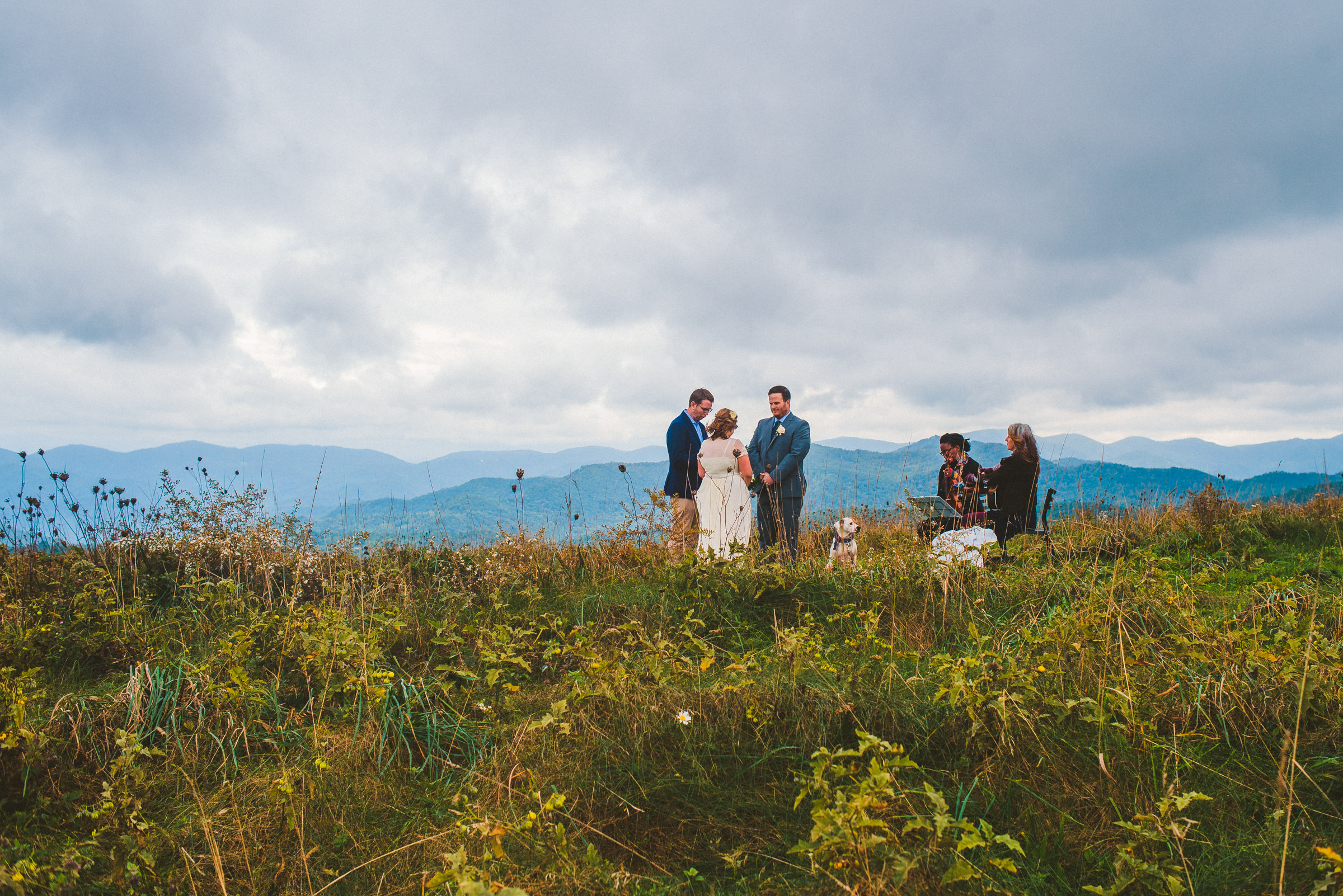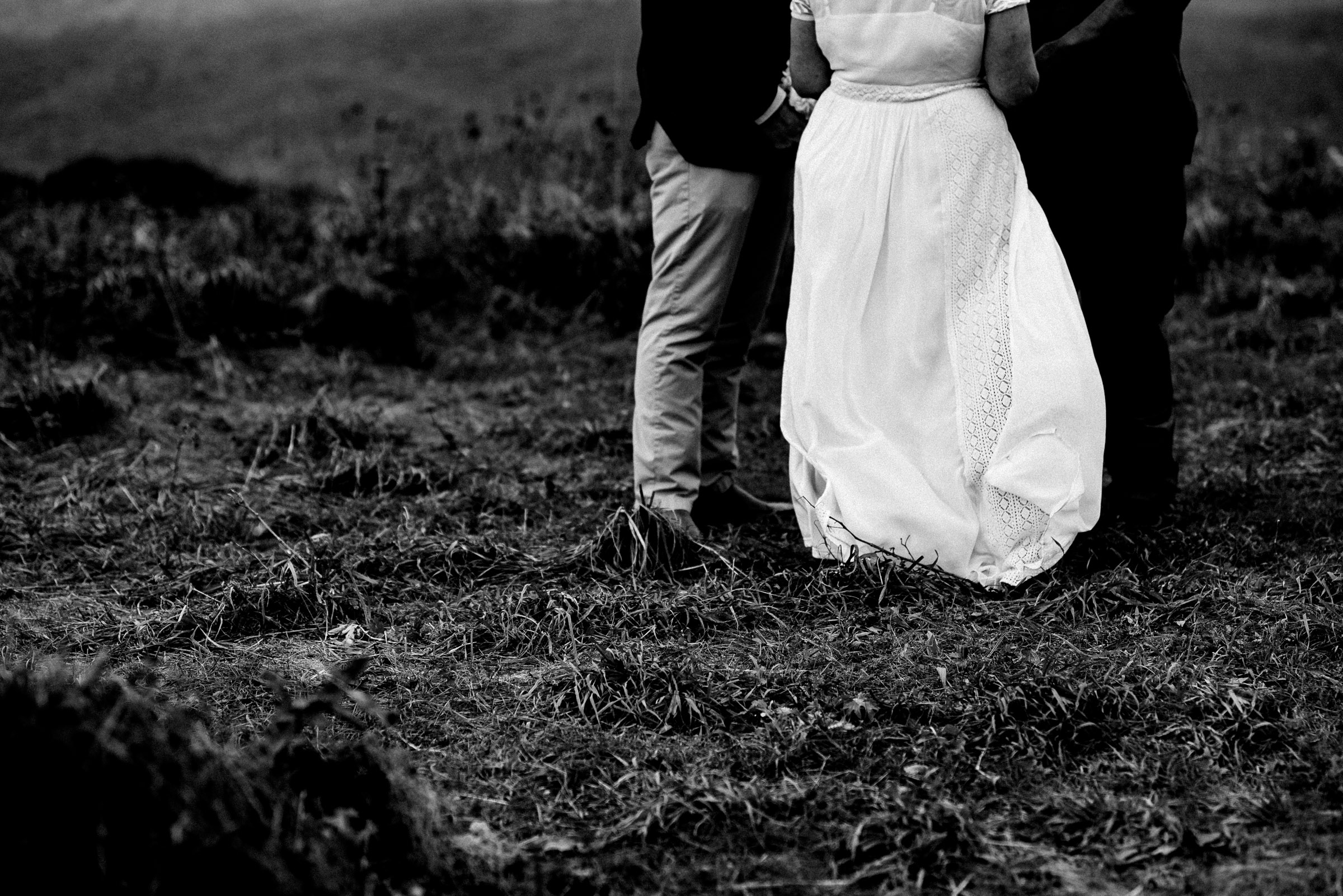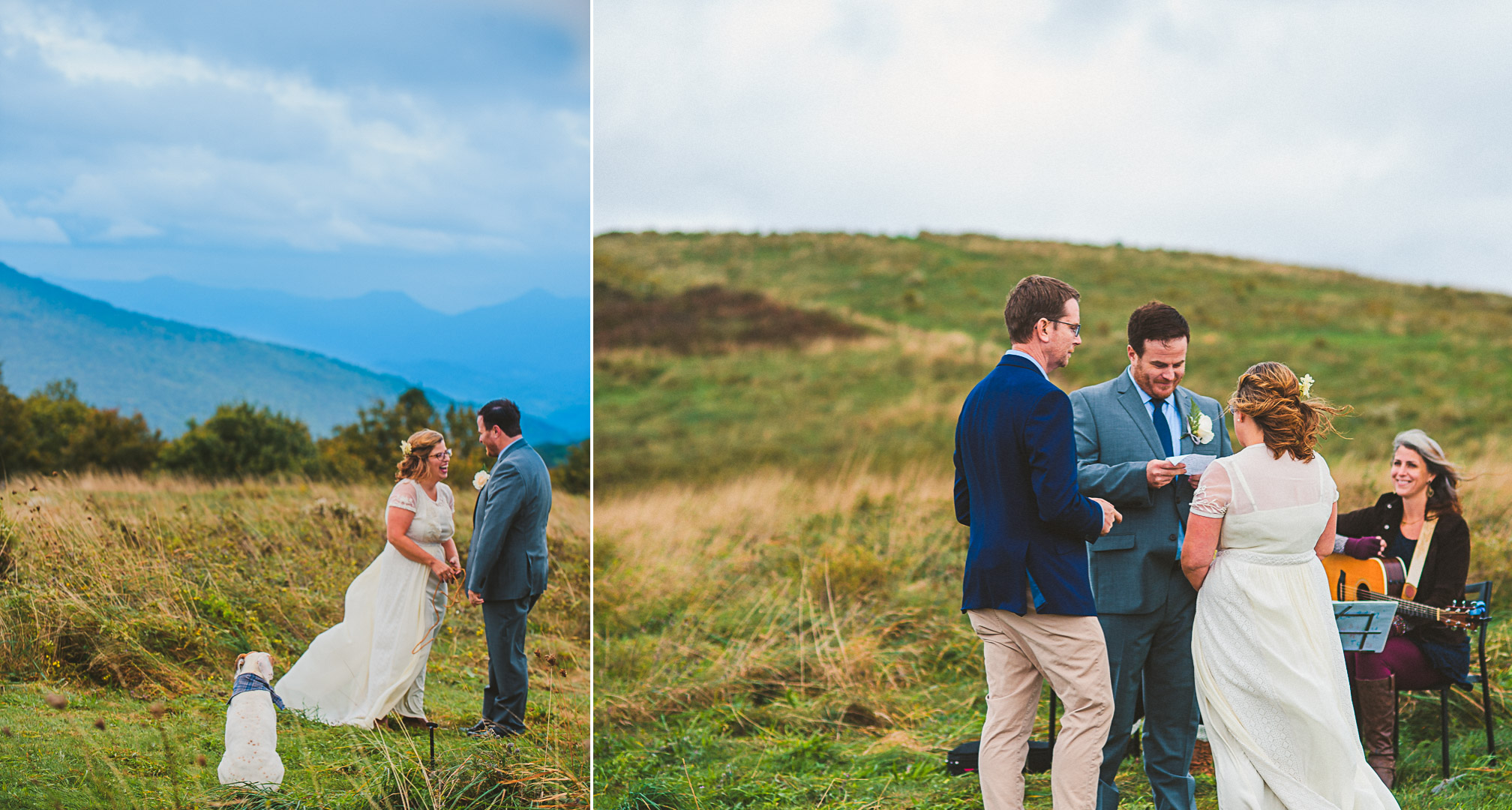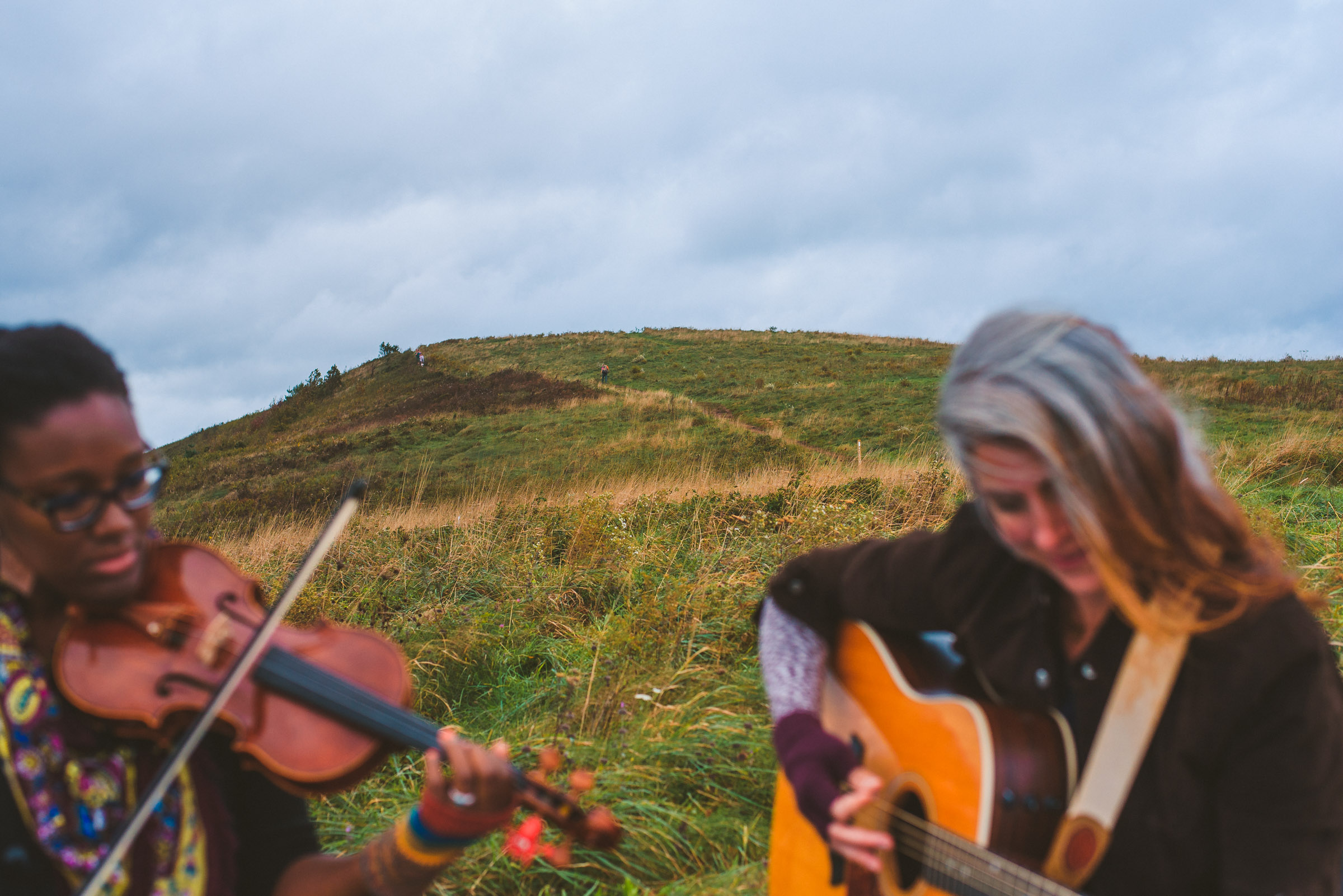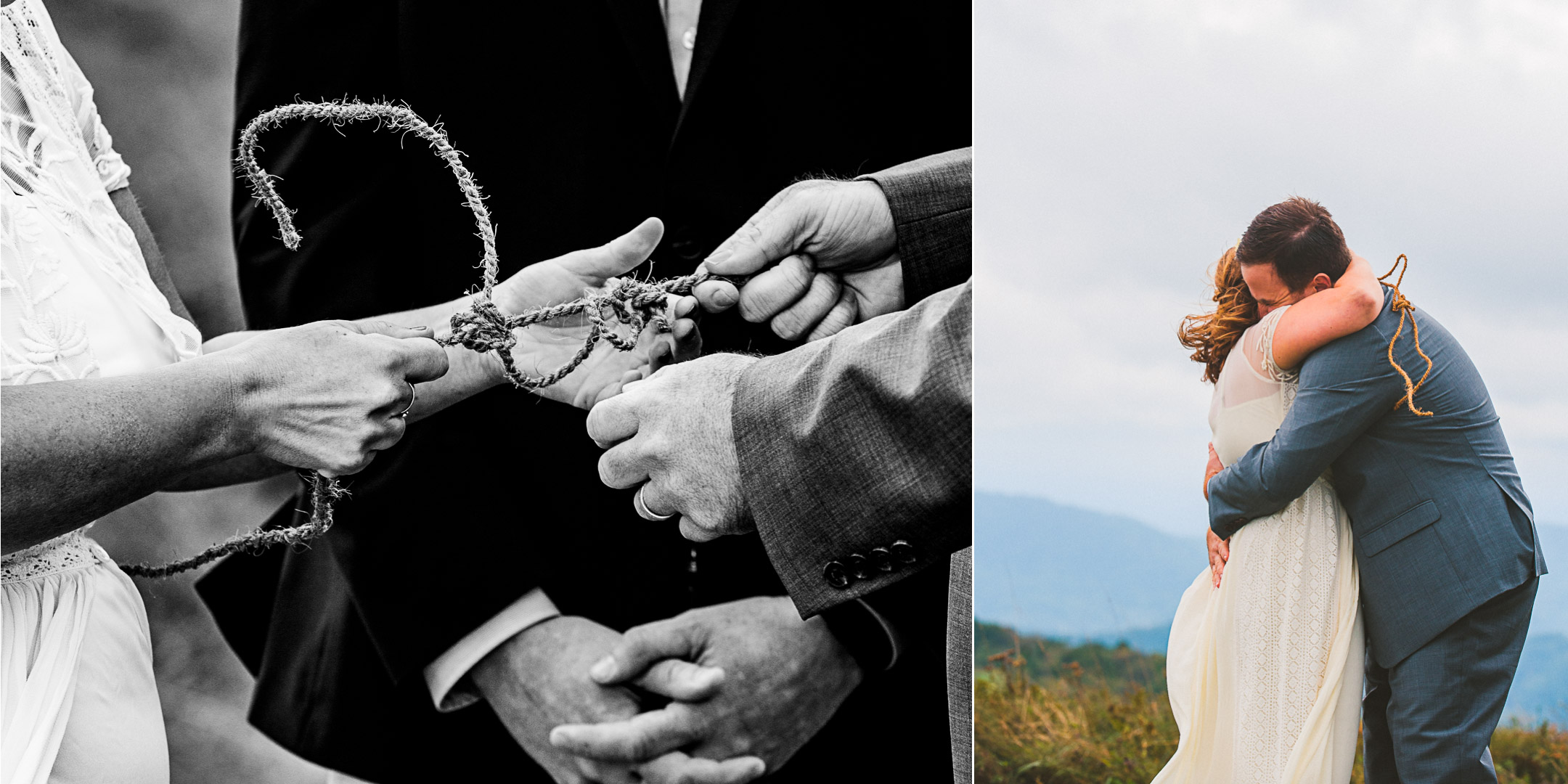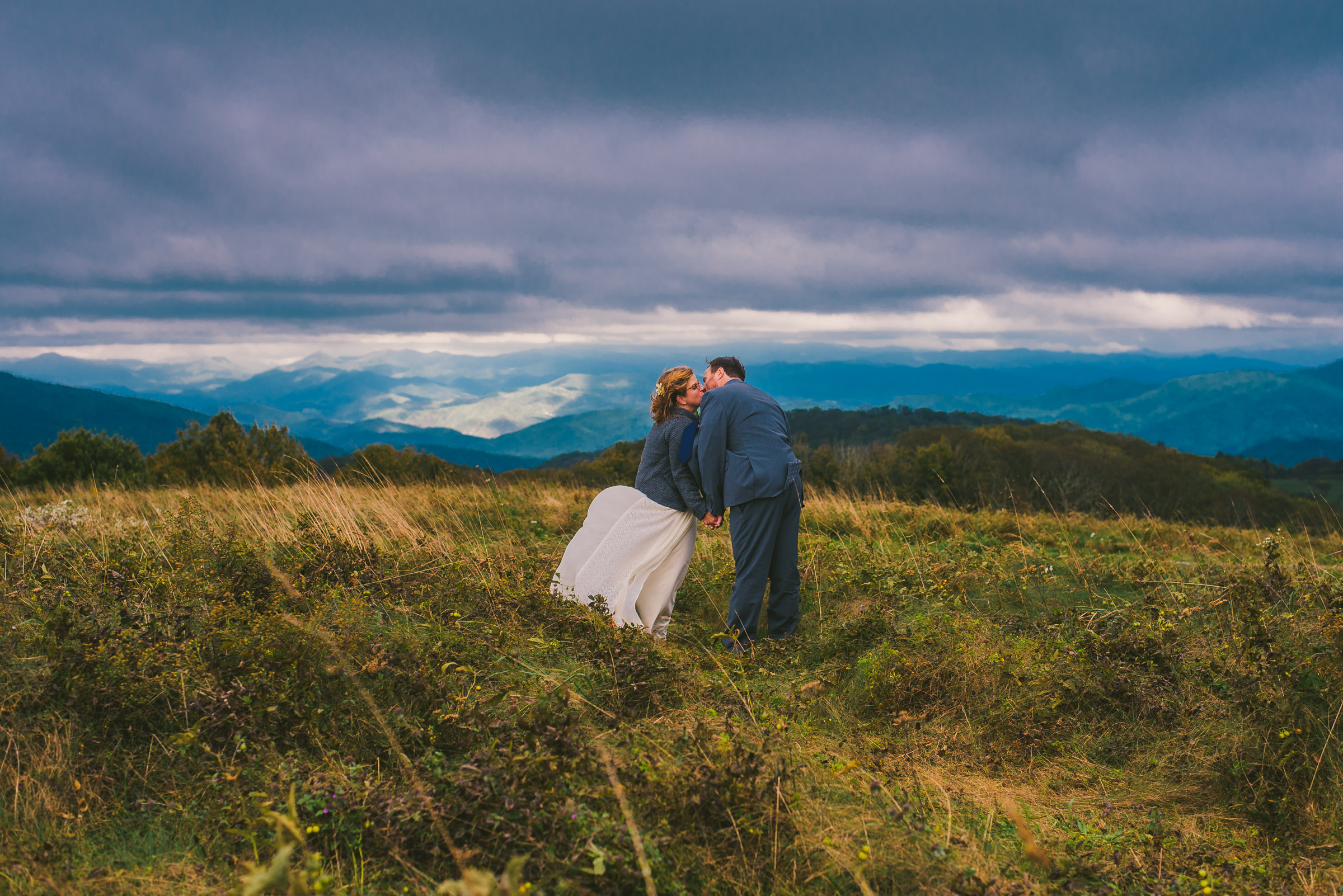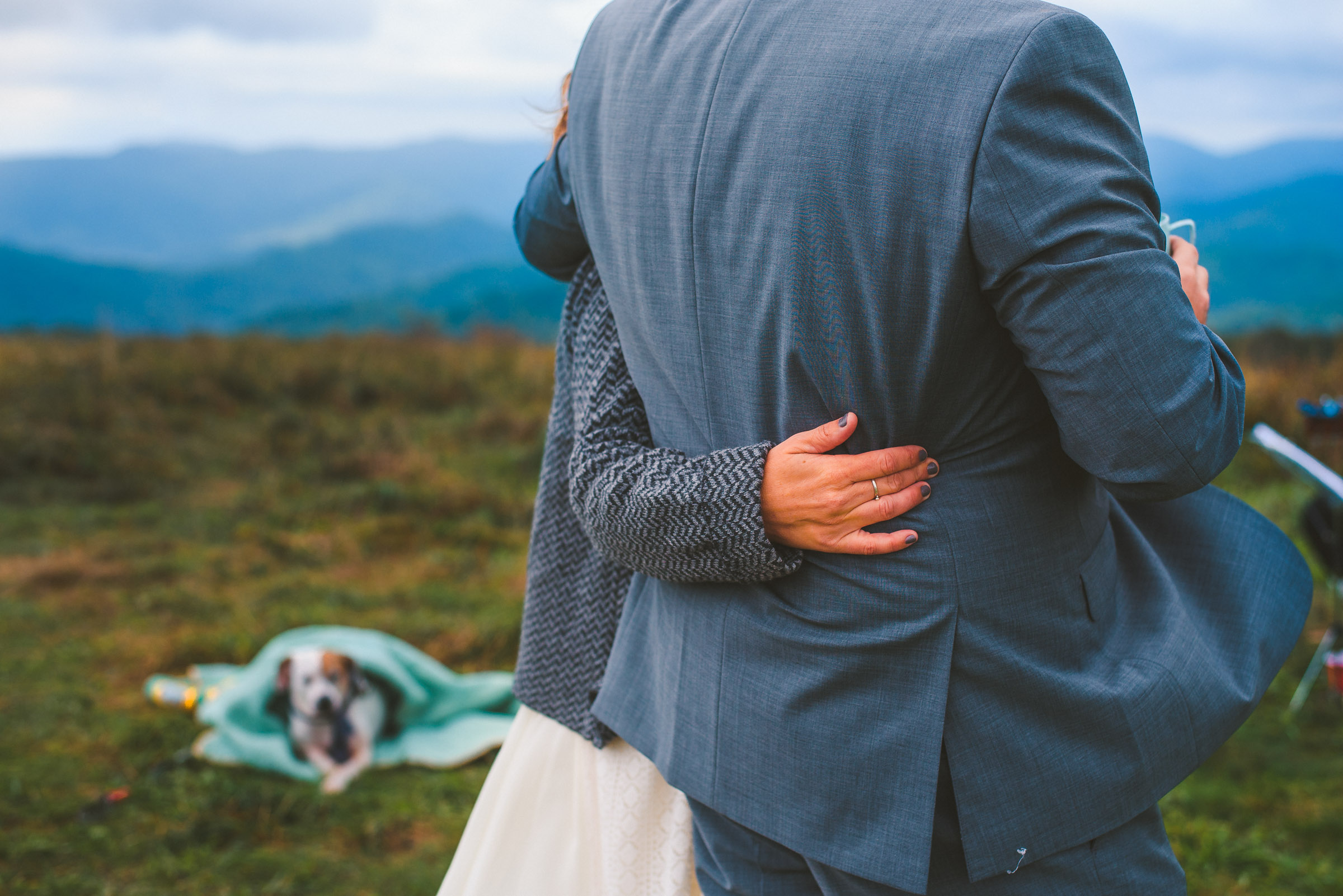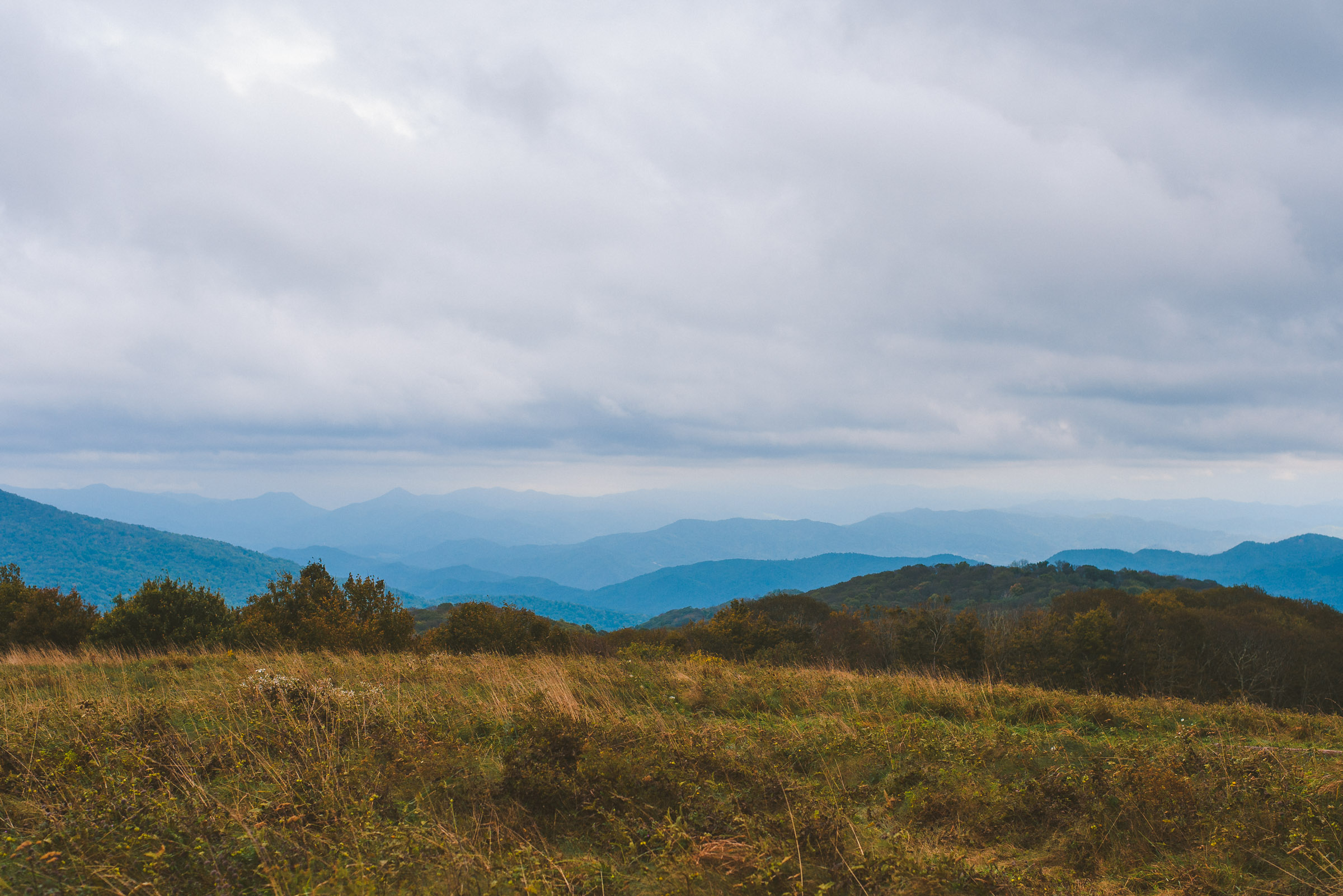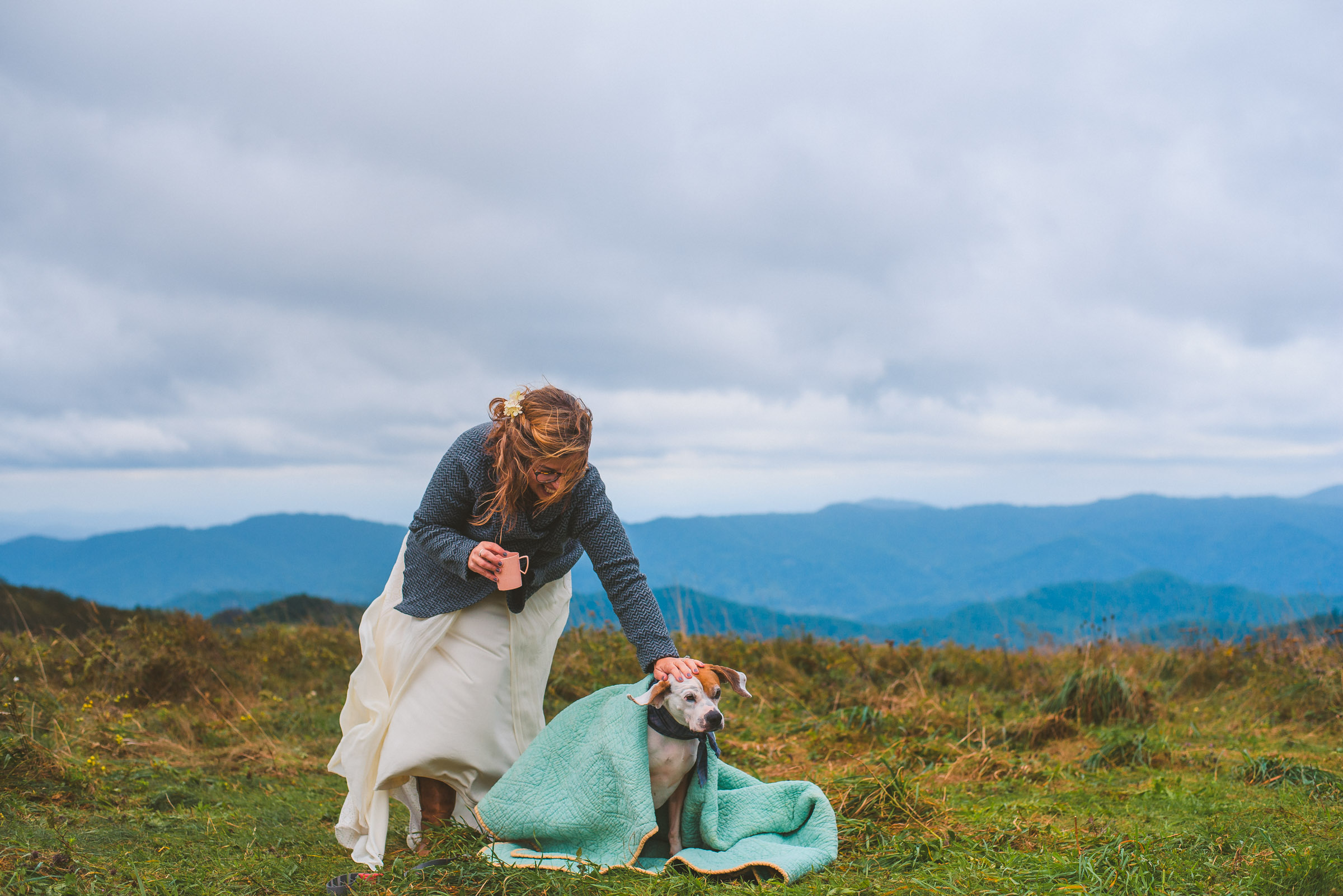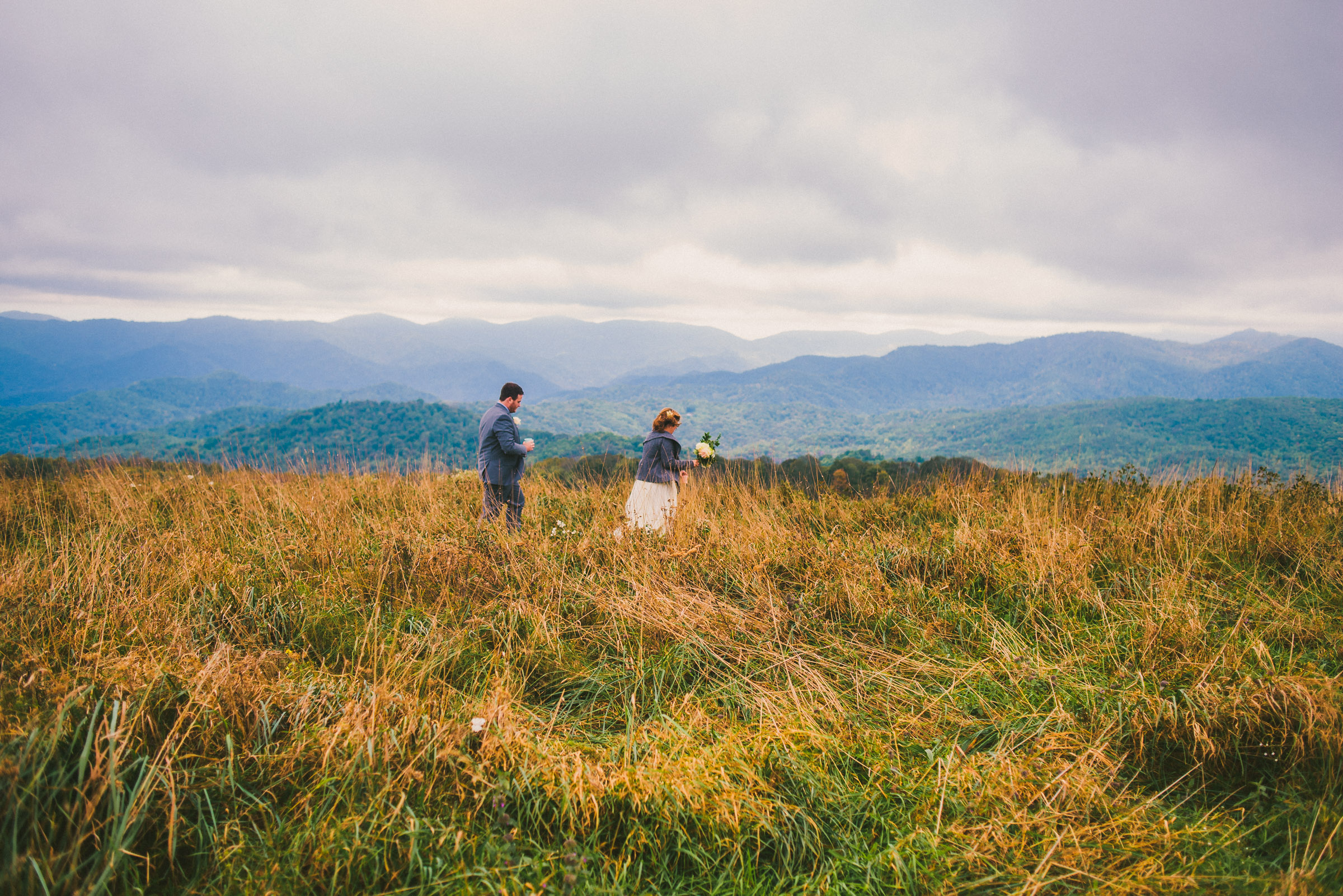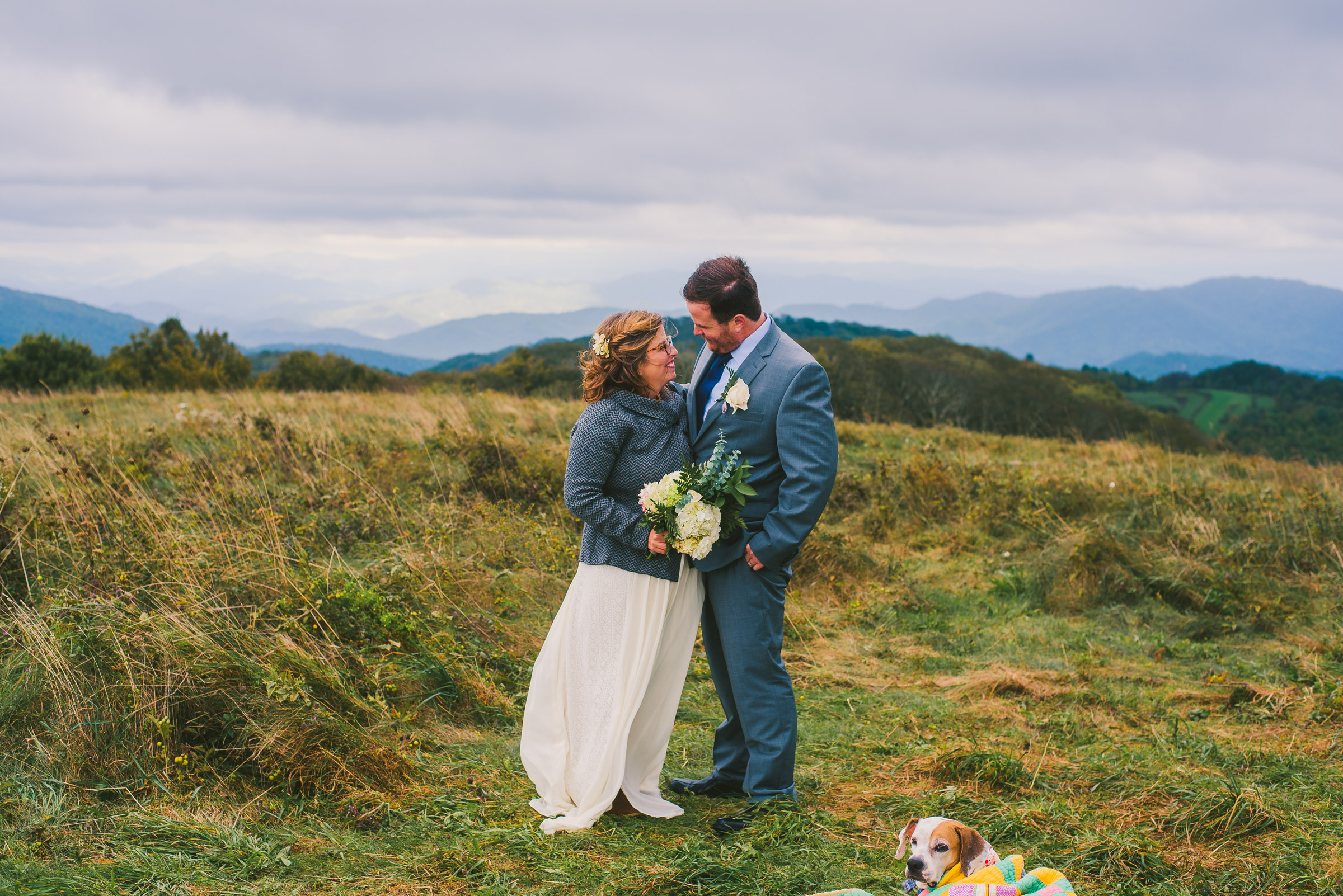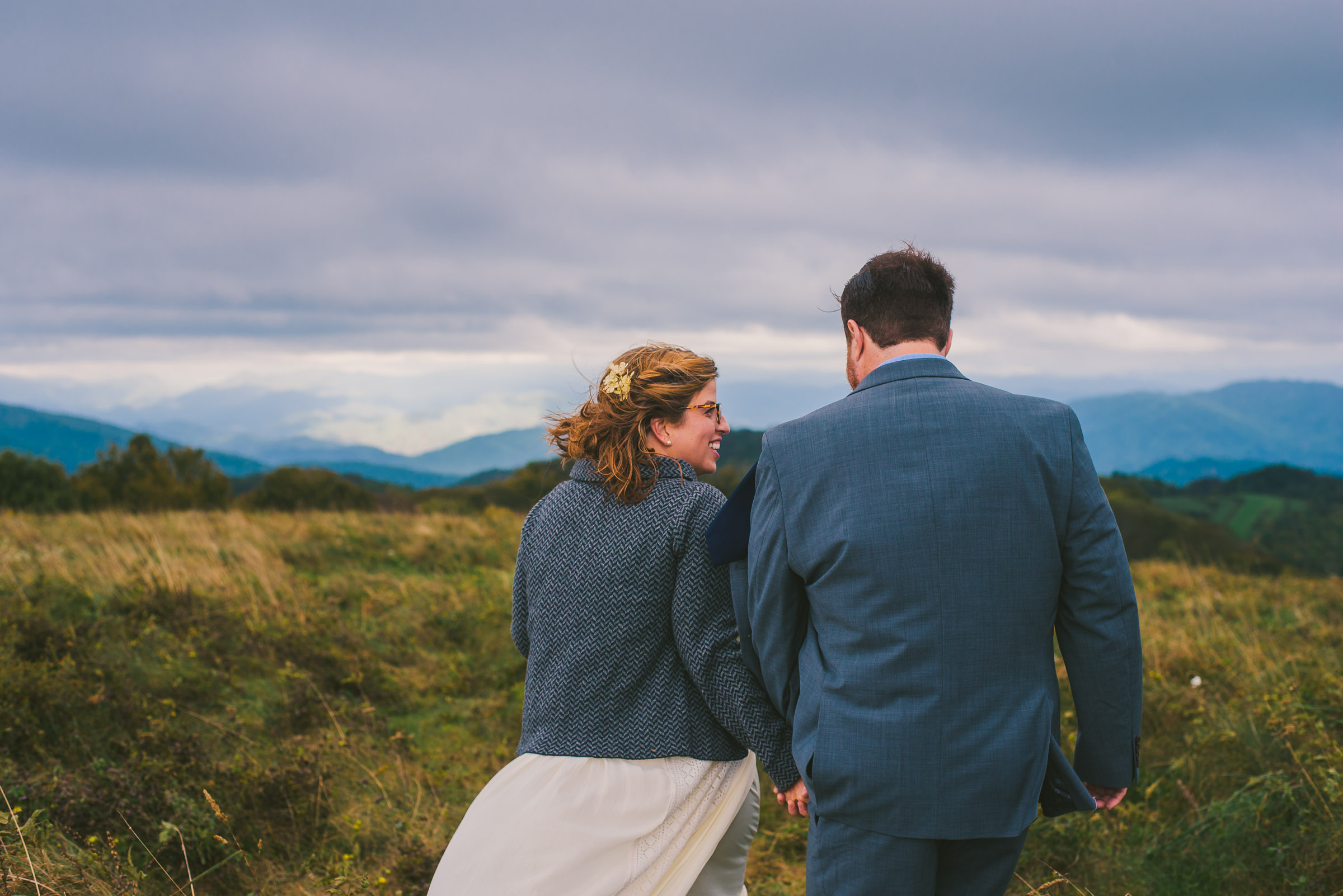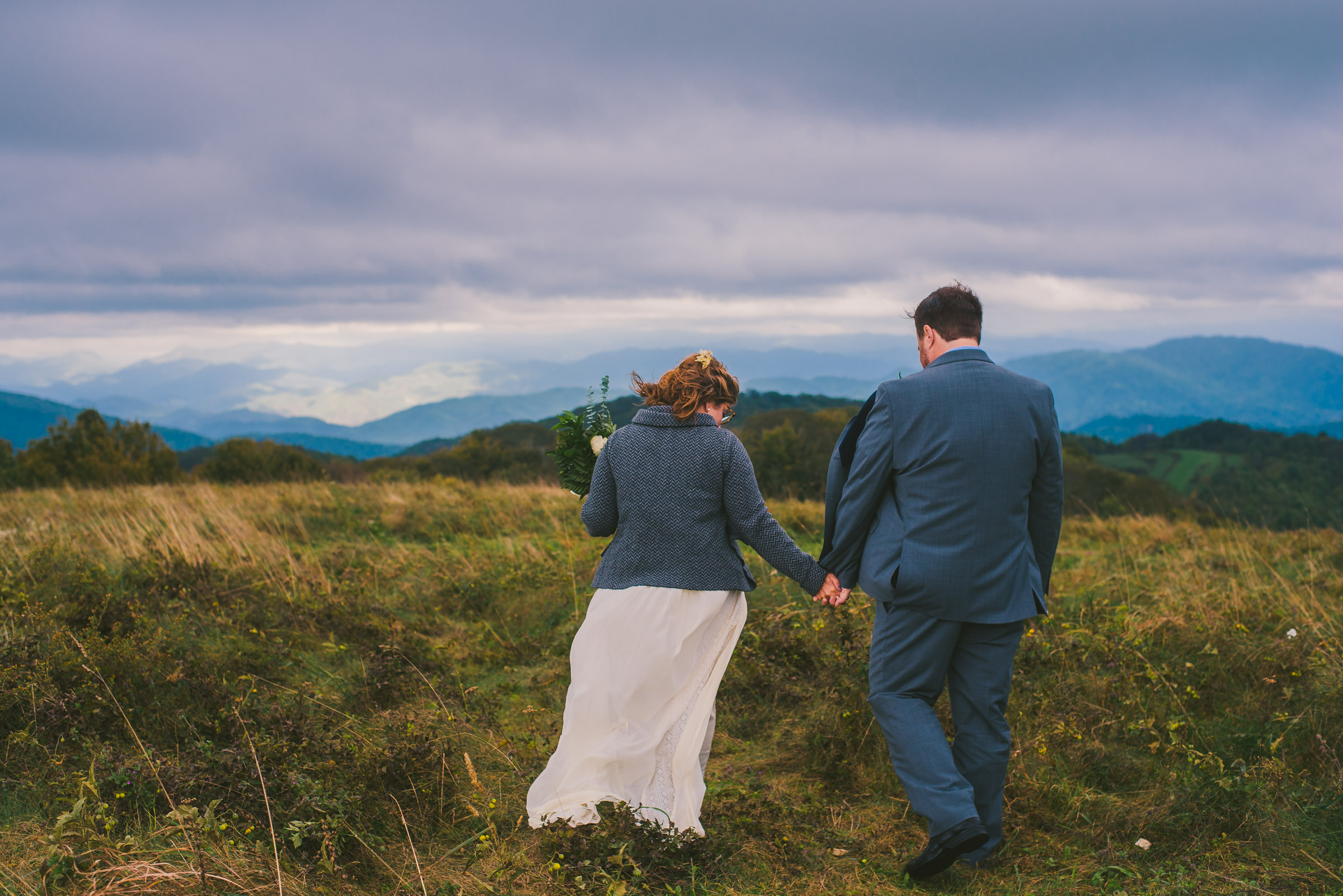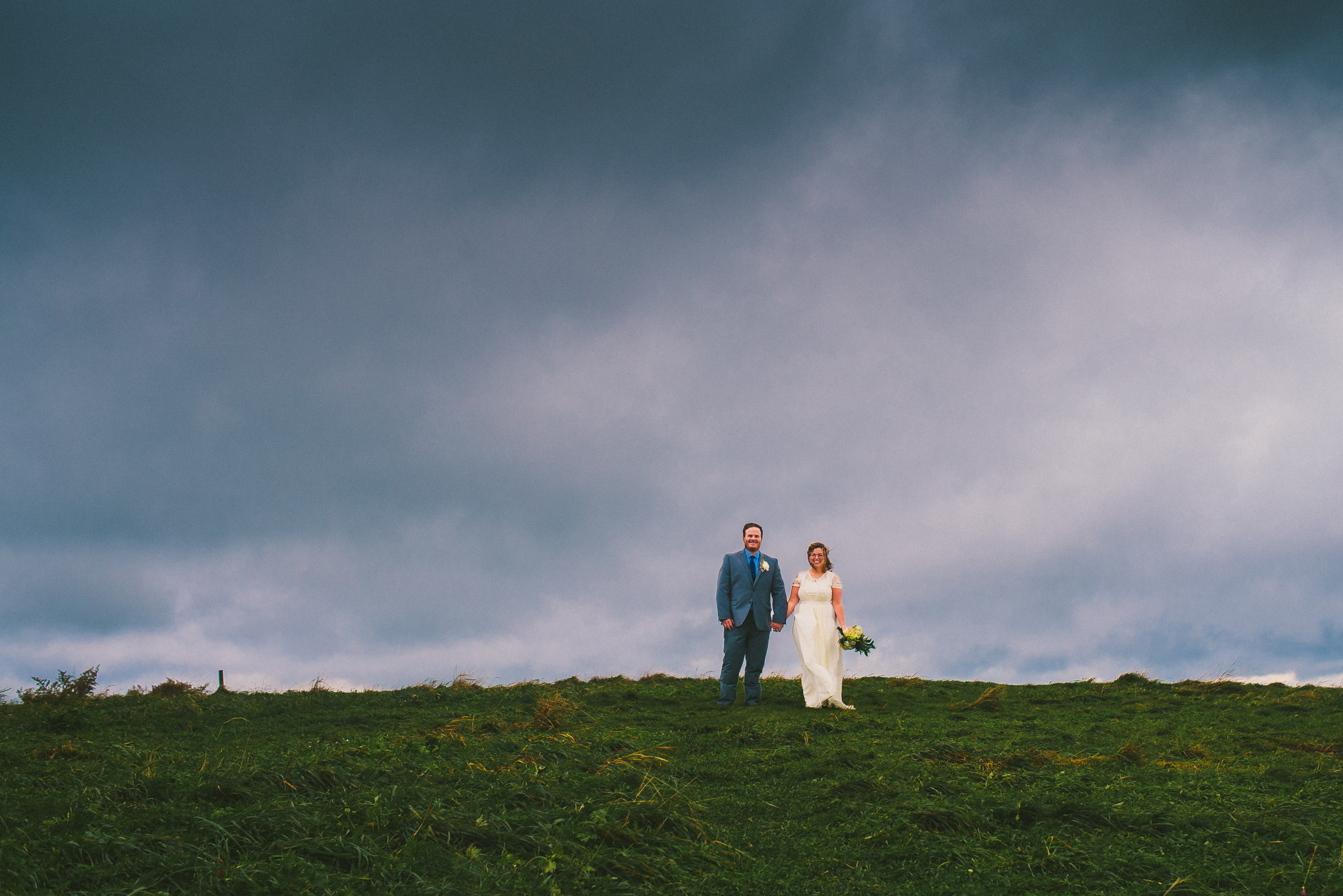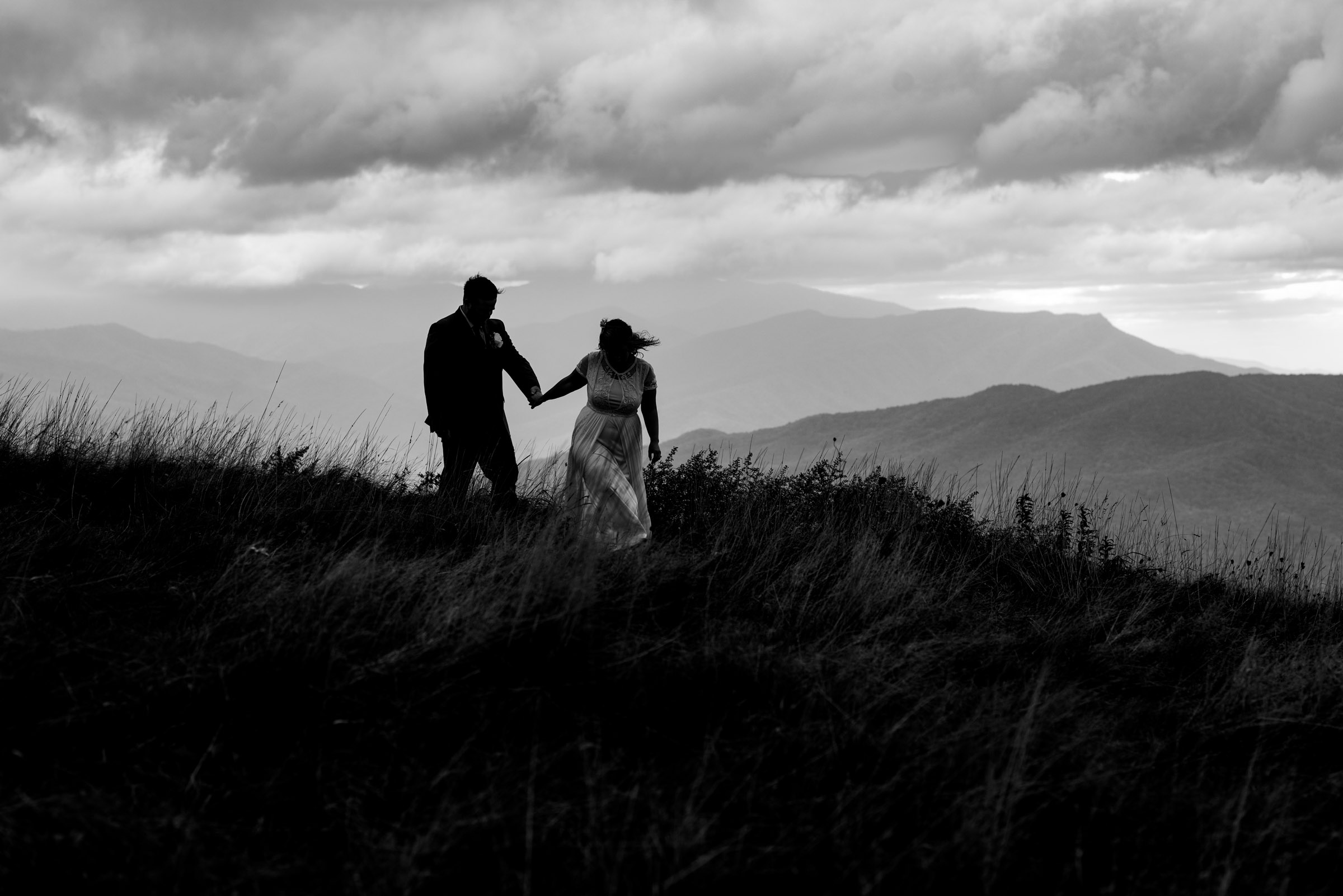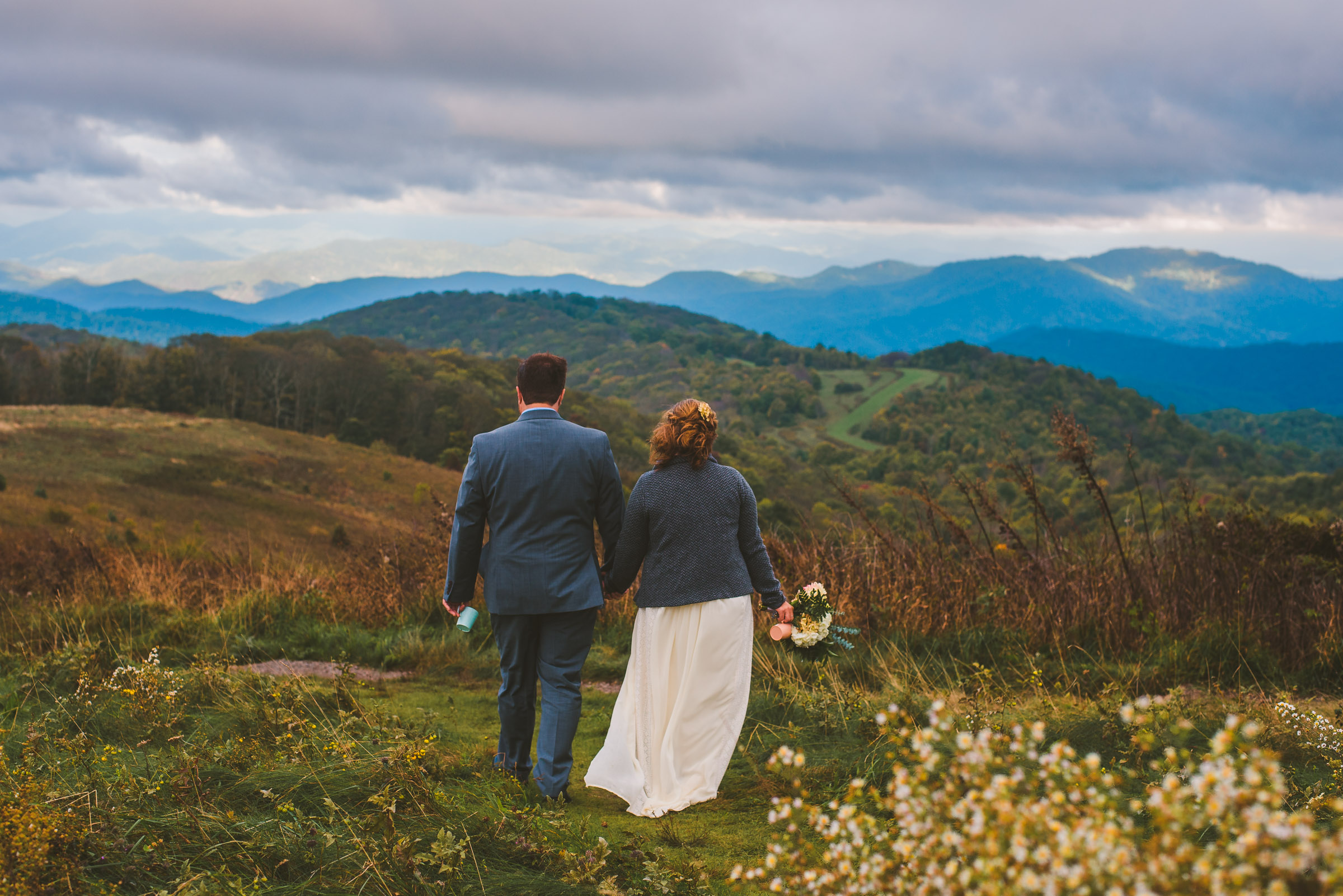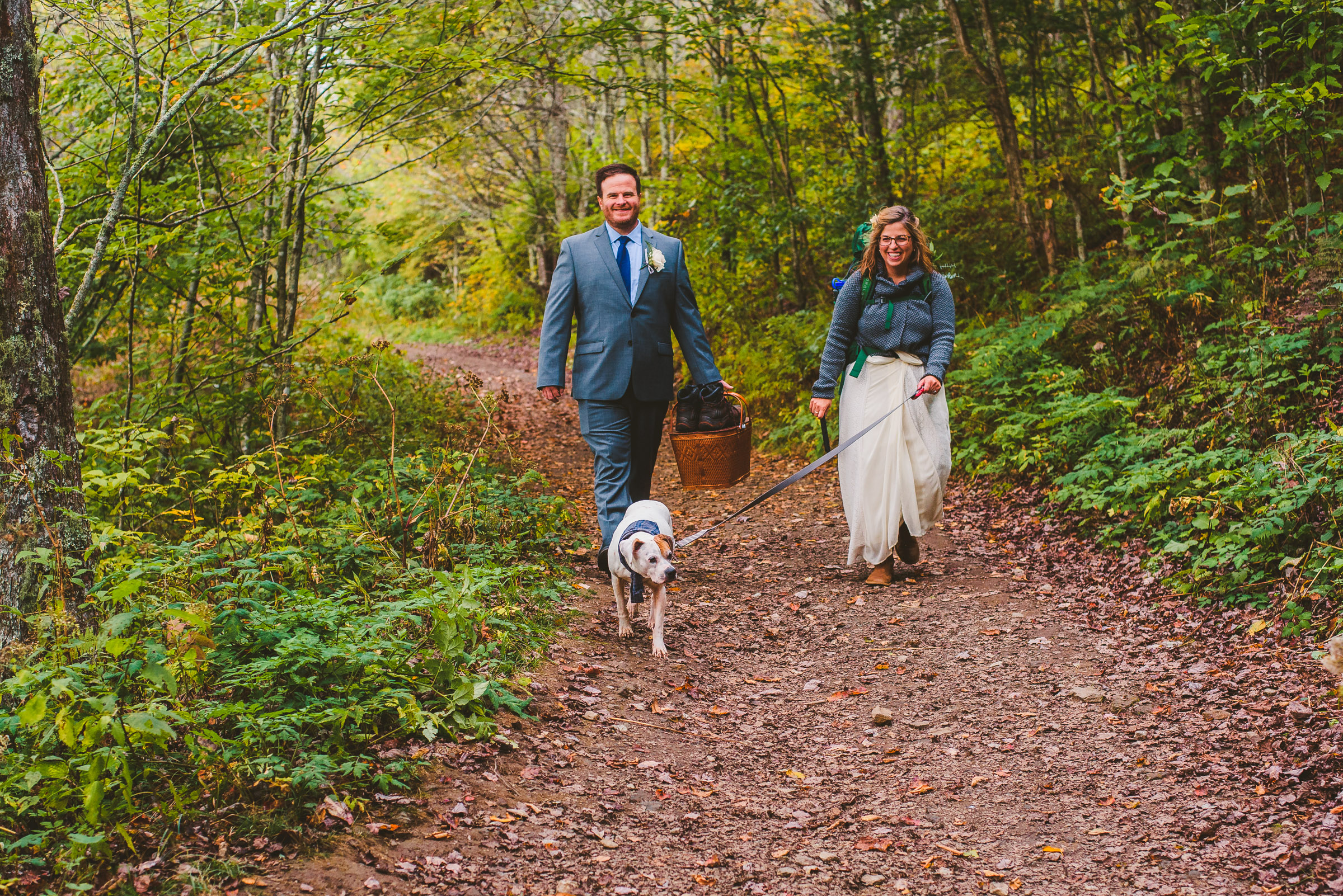 Considering having an elopement on Max Patch? Here are a few quick notes:

Max Patch is a part of Pisgah National Forest and you currently don't need a permit to get married here. This location is stunningly beautiful but also remote so be prepared for a wild experience. There are no bathrooms. Though the hike is short it is steep so keep that in mind if you're planning an elopement with family/friends involved.
Max patch is incredibly popular and can be very crowded especially on a weekend, holiday or during peak fall colors.
It's best to plan on a week day for your Max Patch elopement or get married in the off season. This will provide you with a more peaceful wedding experience. If you do choose to elope on the weekend or during peak fall colors be forewarned you will run into difficult parking situations and lots (I mean LOTS) of people on the mountaintop.

Remember, there are plenty of other beautiful locations in Western North Carolina, near Asheville and beyond, to elope. Feel free to reach out and I'd be happy to help you find a more secluded area to get married.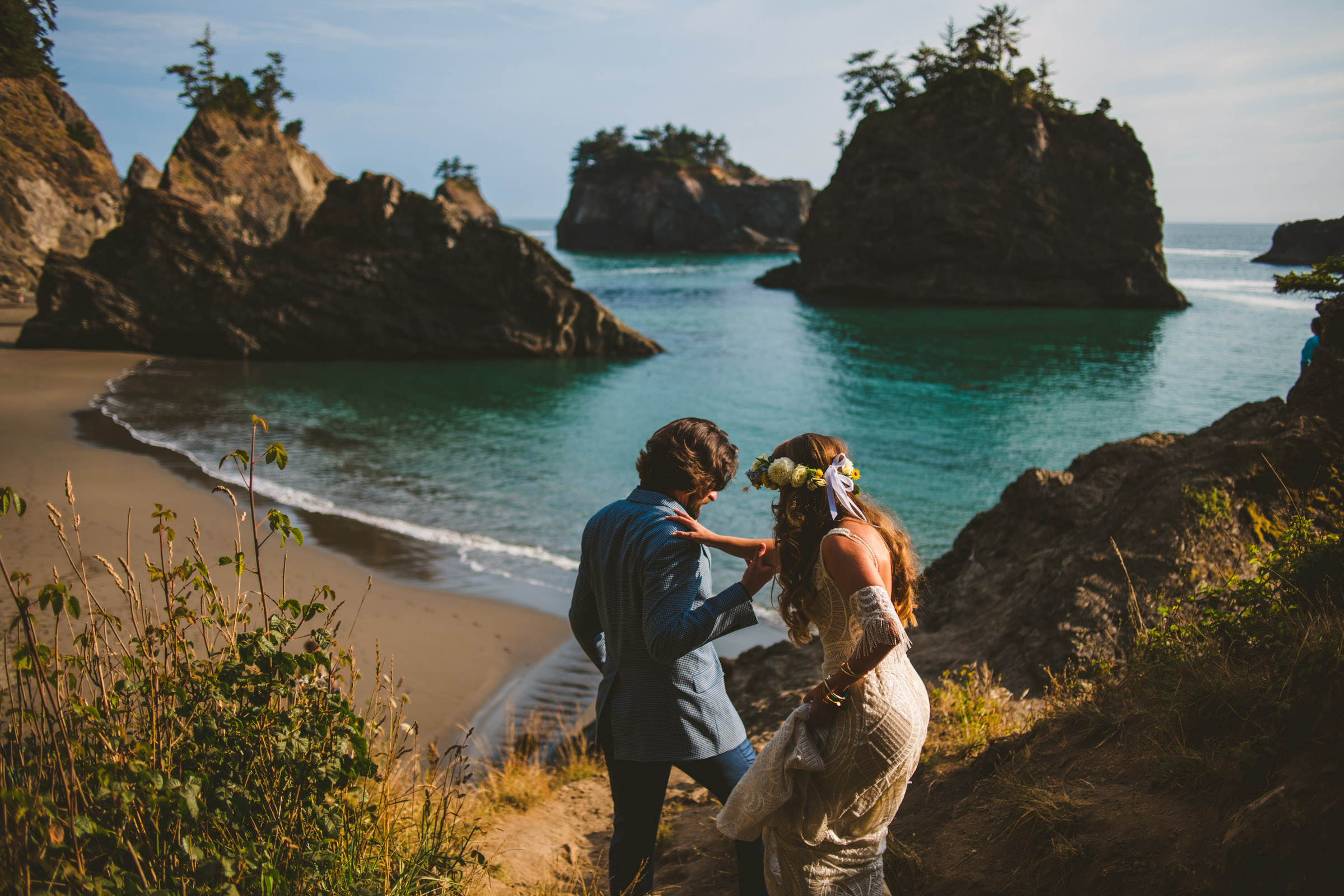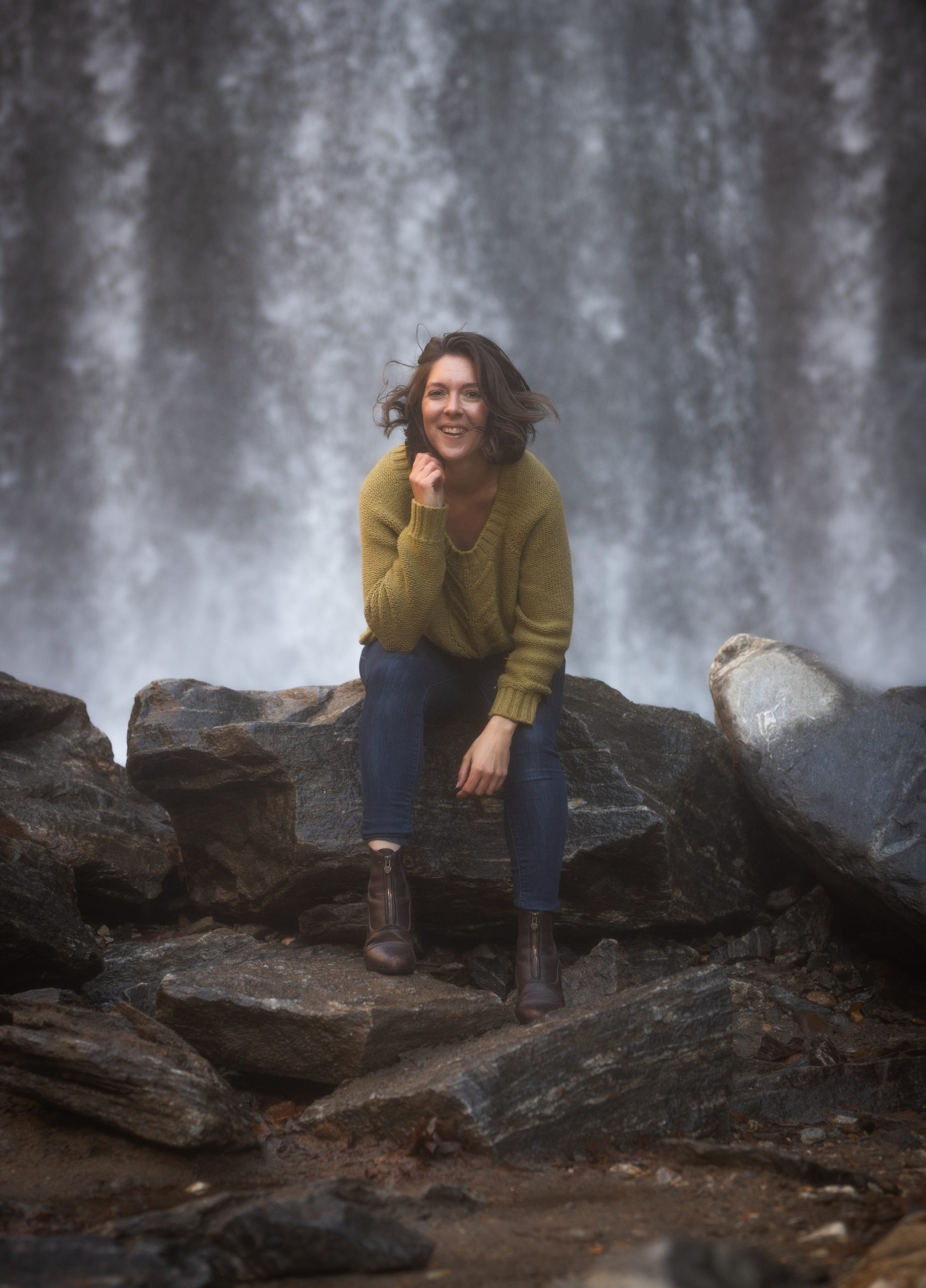 As an elopement photographer and outdoor enthusiast I get absolutely giddy with excitement when helping fellow adventure seekers, travelers, dreamers & fun-loving couples plan their experience based, intentional wedding days.
I live on the road full time traveling the country in my dream home on wheels – a 38' long fully off grid, converted bus.
Some of my favorite adventures include: Backpacking and ice climbing in Alaska, hiking the Napali Coast on Kauai, trekking in the jungles of Costa Rica.