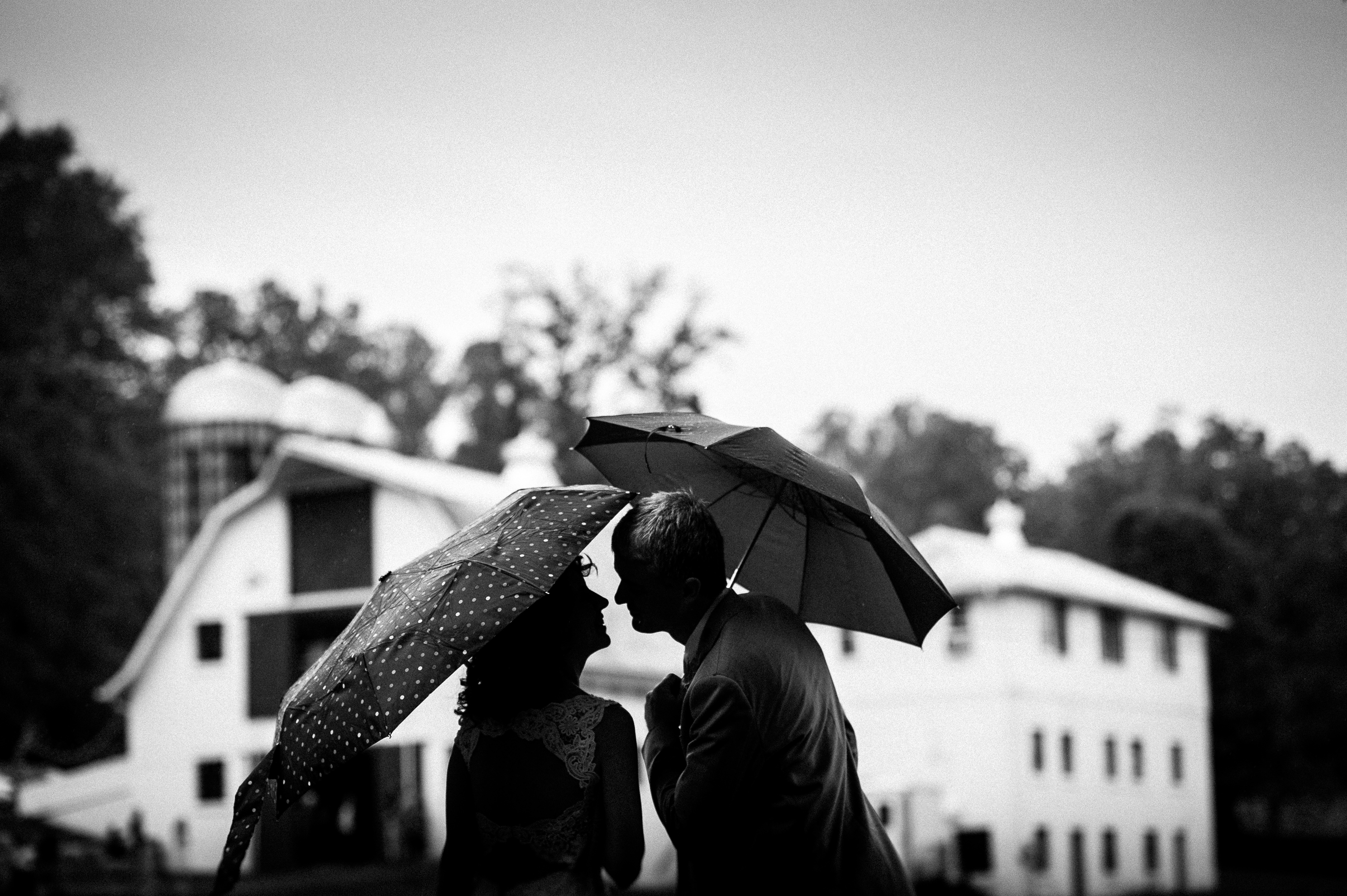 Cathie and Tod had a casual outdoorsy wedding at Oskar Blue's REEB Ranch in beautiful Brevard NC! These two (along with most of the guests in attendance) are pretty serious mountain bikers and outdoor enthusiasts so hosting their wedding at this bike + adventure friendly wedding venue meant that everyone got to enjoy themselves a good deal even before the wedding portion of the celebration started!
I knew from our initial meeting at Charlotte's National Whitewater Center that Cathie and Tod would be a dream to work with and their wedding would be right up our alley! From the get go we were chatting excitedly back and forth about possible outdoorsy engagement session ideas… We settled on Blowing Rock and the Blue Ridge Parkway as a good place to meet in the spring for their session. Incase you missed my original blog post here is a link to their fun and adventurous blowing rock engagement session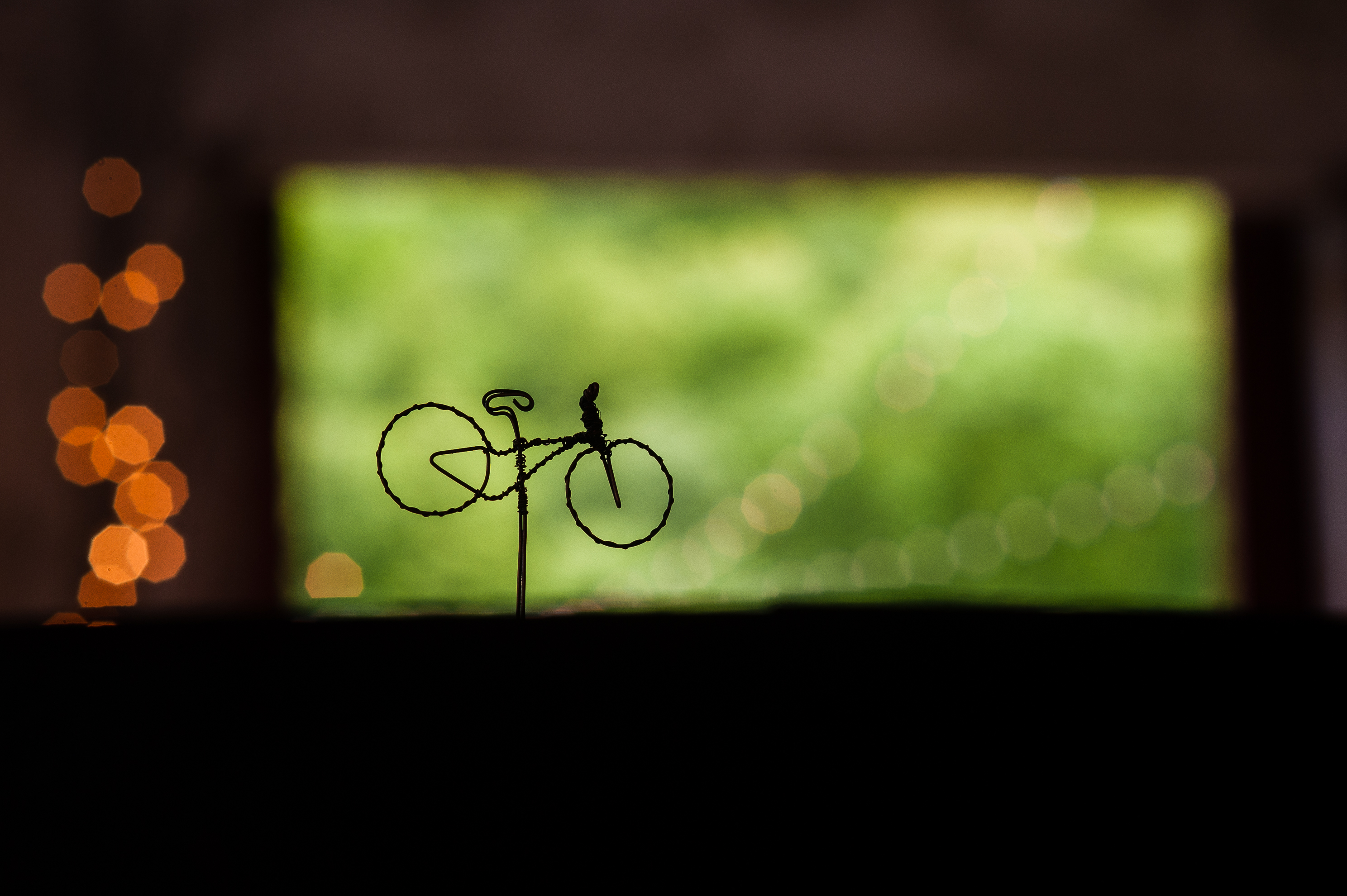 Cathy meticulously bent copper wire into these beautiful miniature bike's as part of their table top decorations… They were awesome!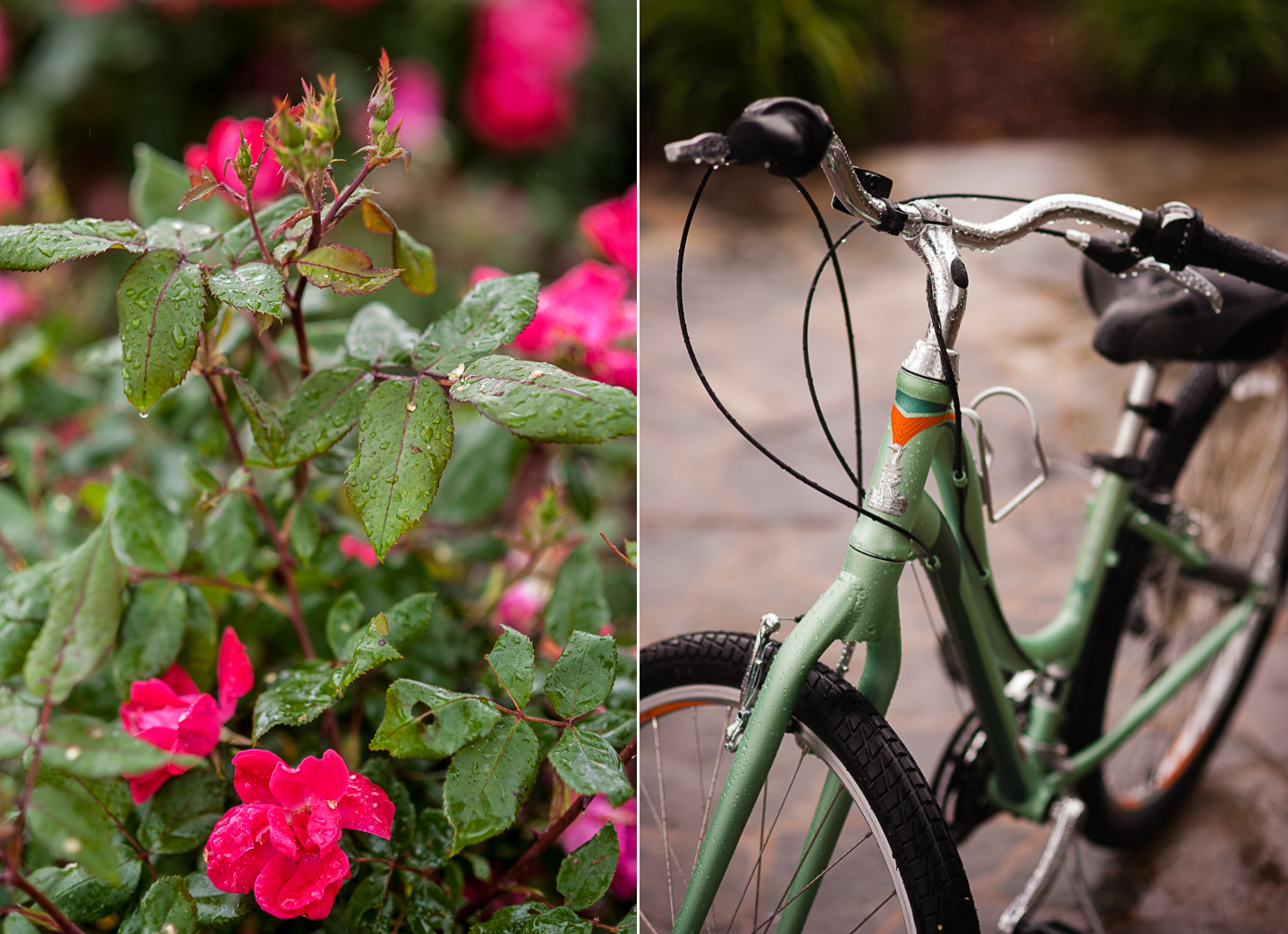 The day started off a bit rainy but ended with beautiful sunny skies and dancing under the stars!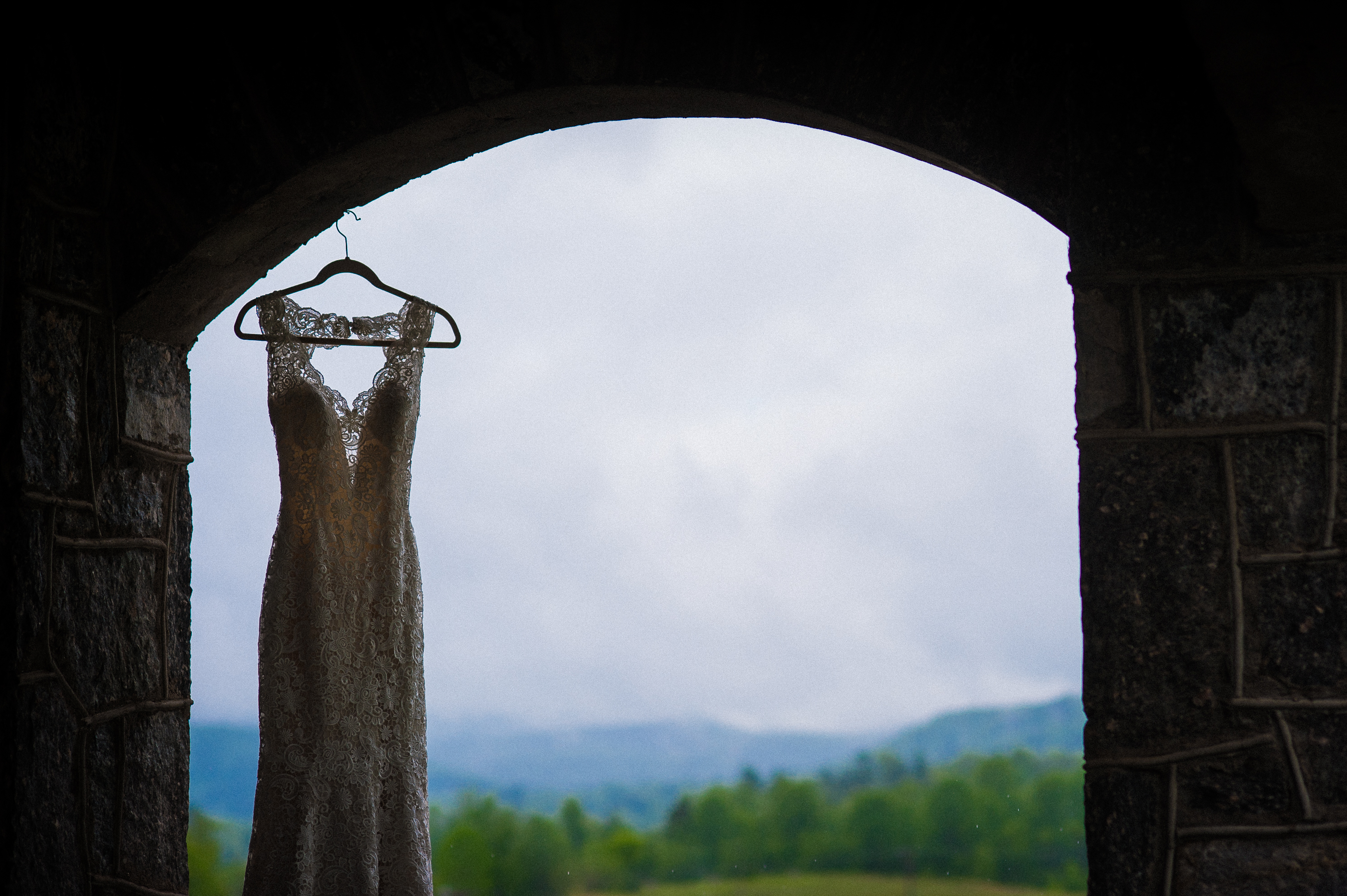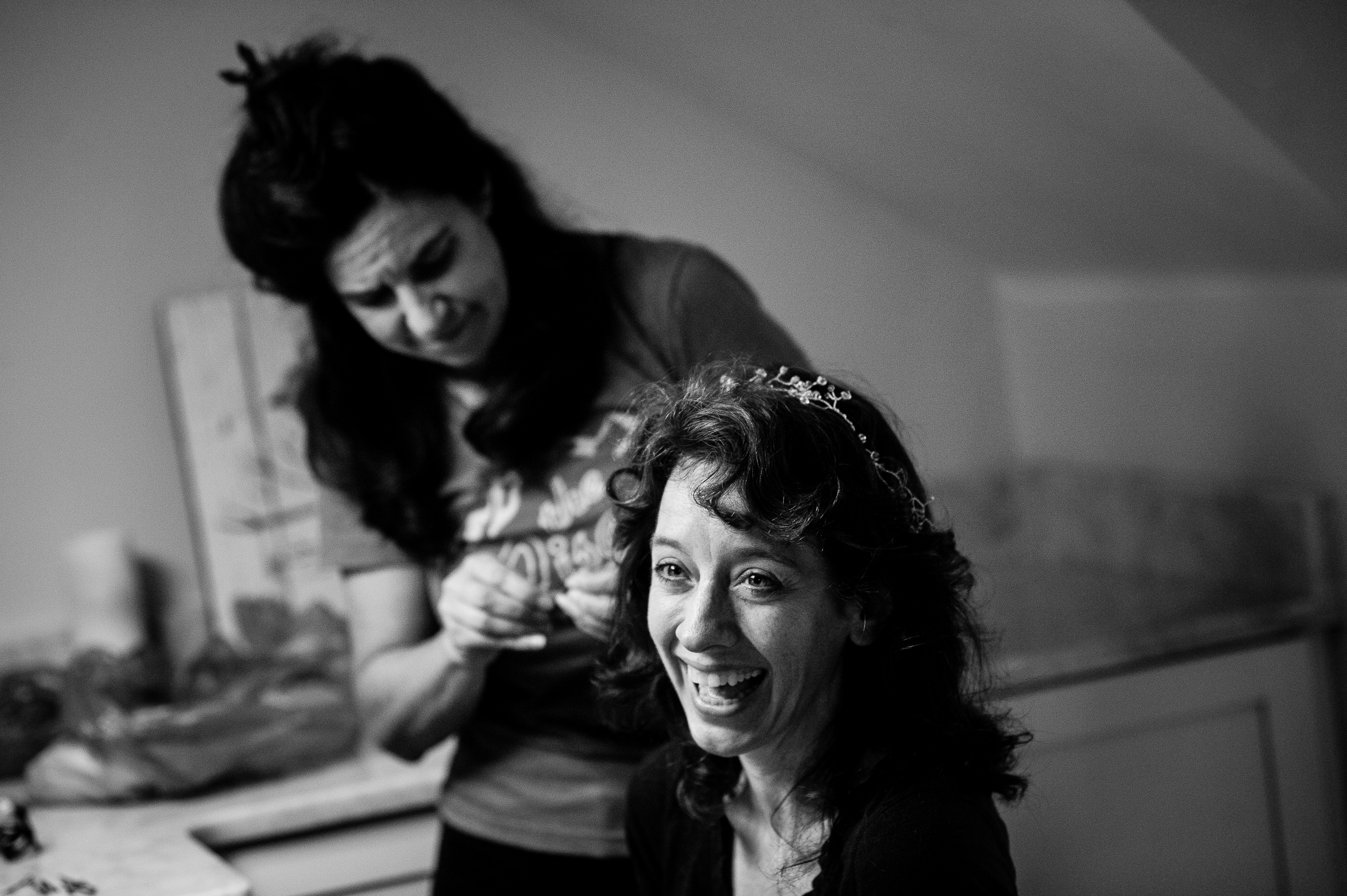 The biggest thing I noticed and loved about Cathy is that she was always smiling… Sometimes I find myself needing to remind our brides to sit back, relax and smile… Cathy had no problems remembering to be in the moment and enjoy her day!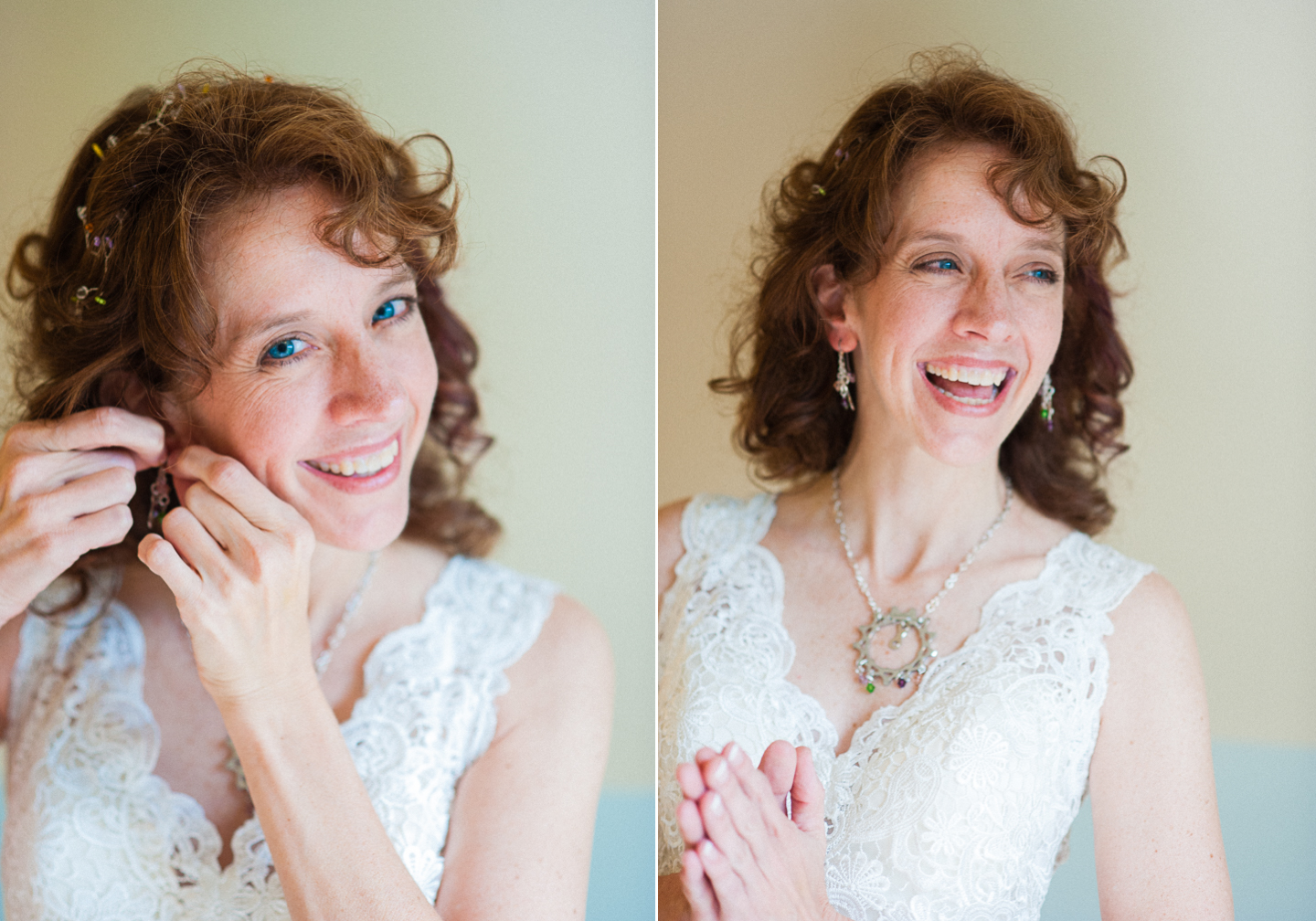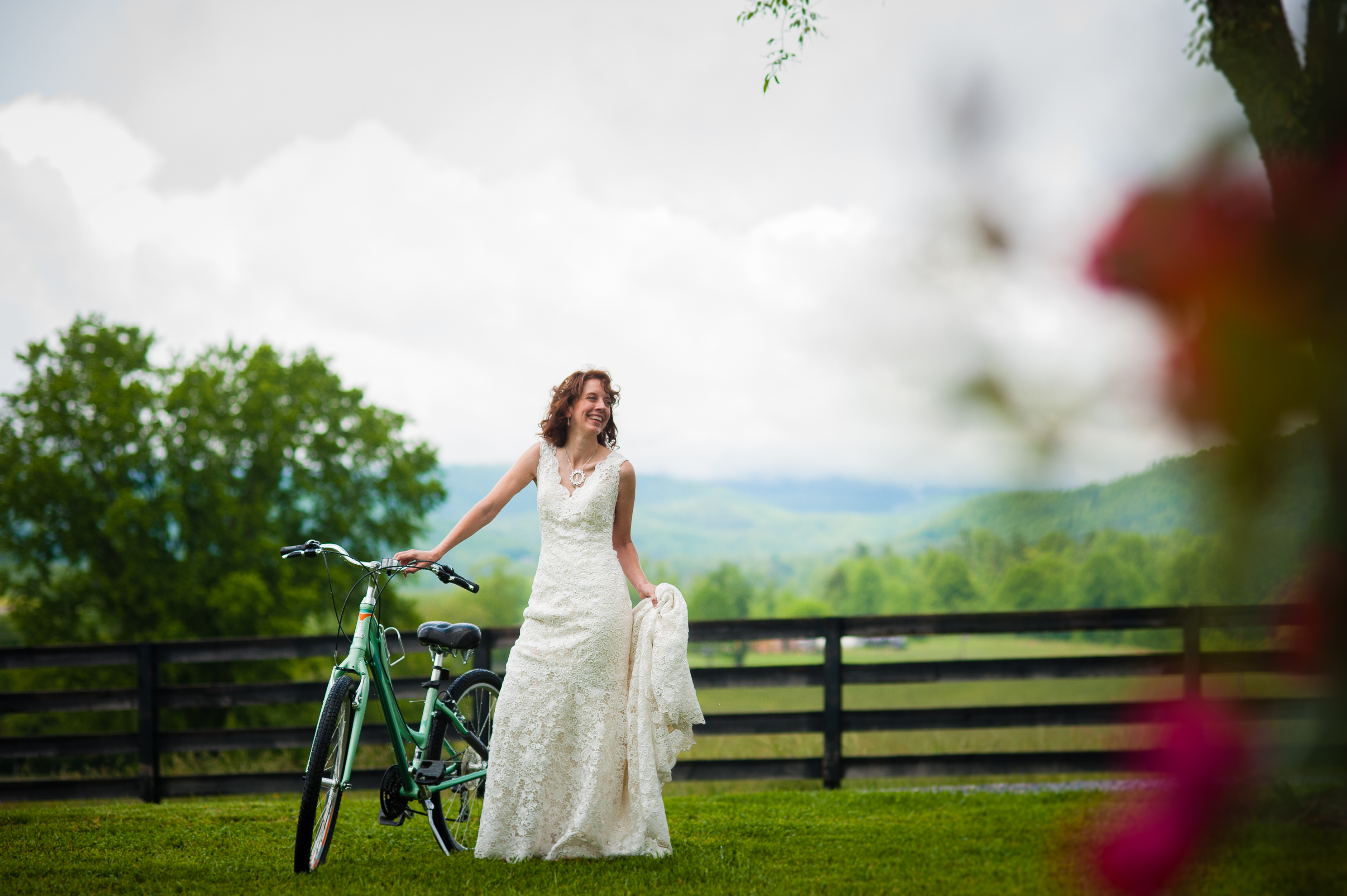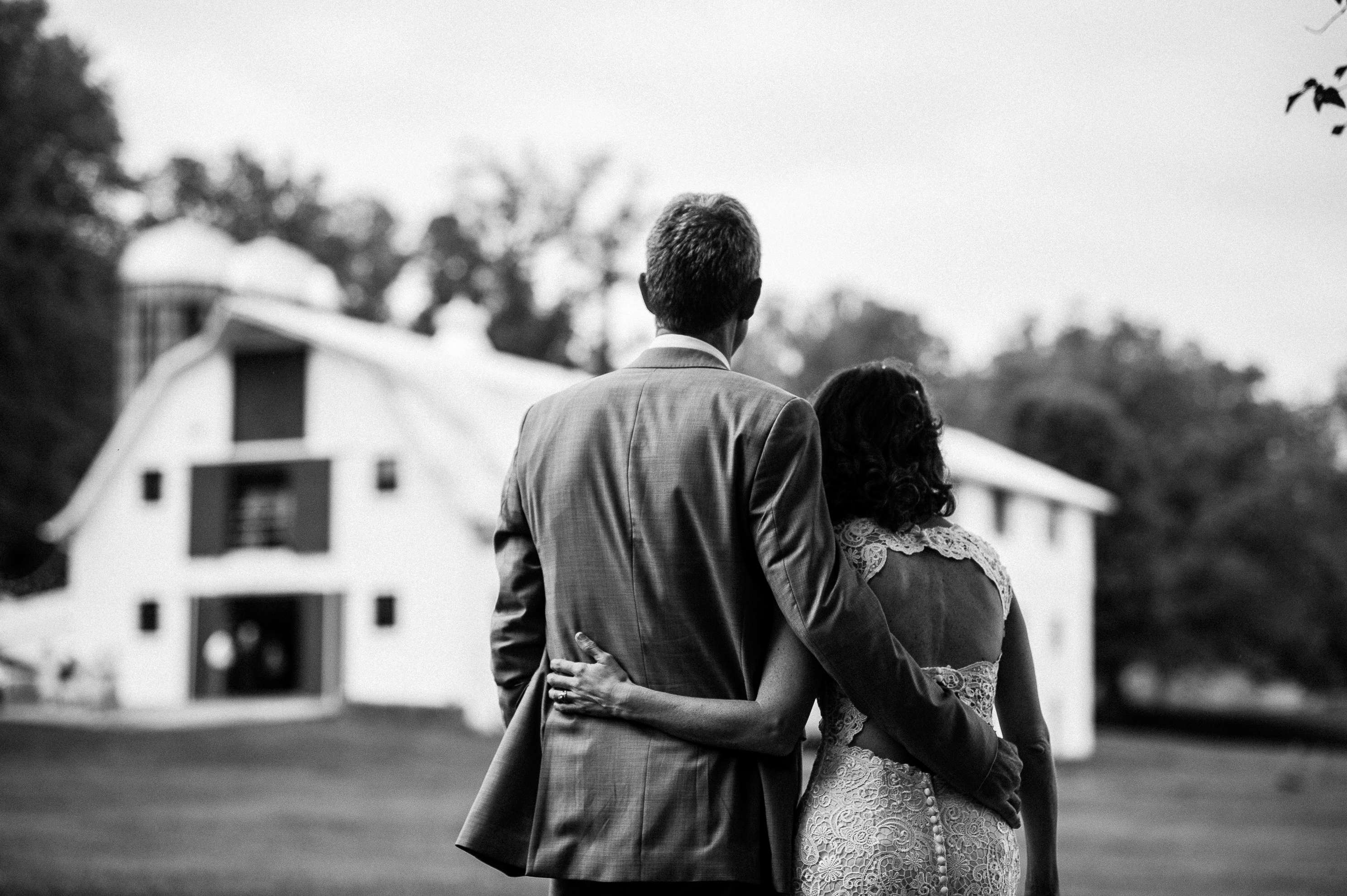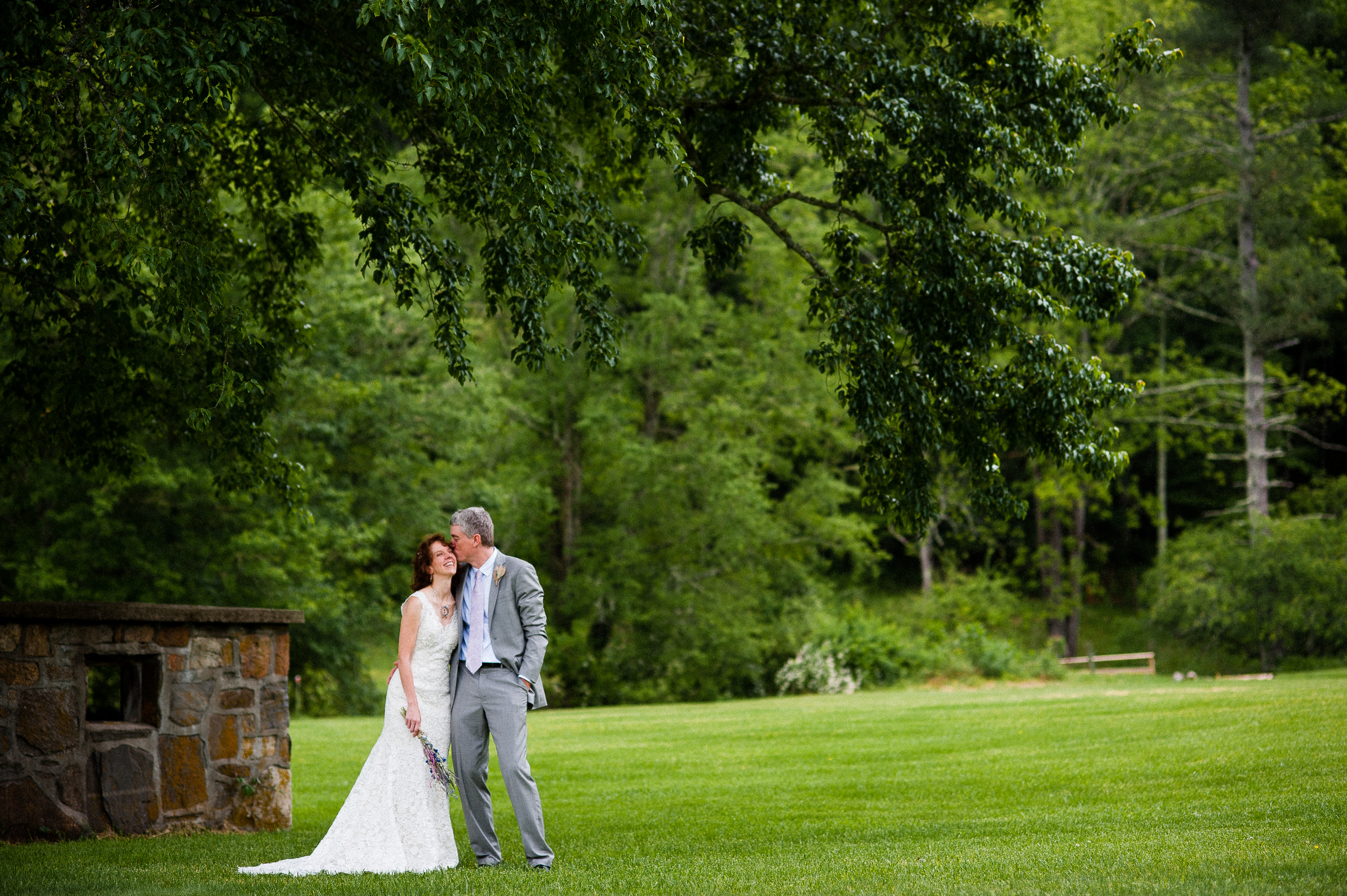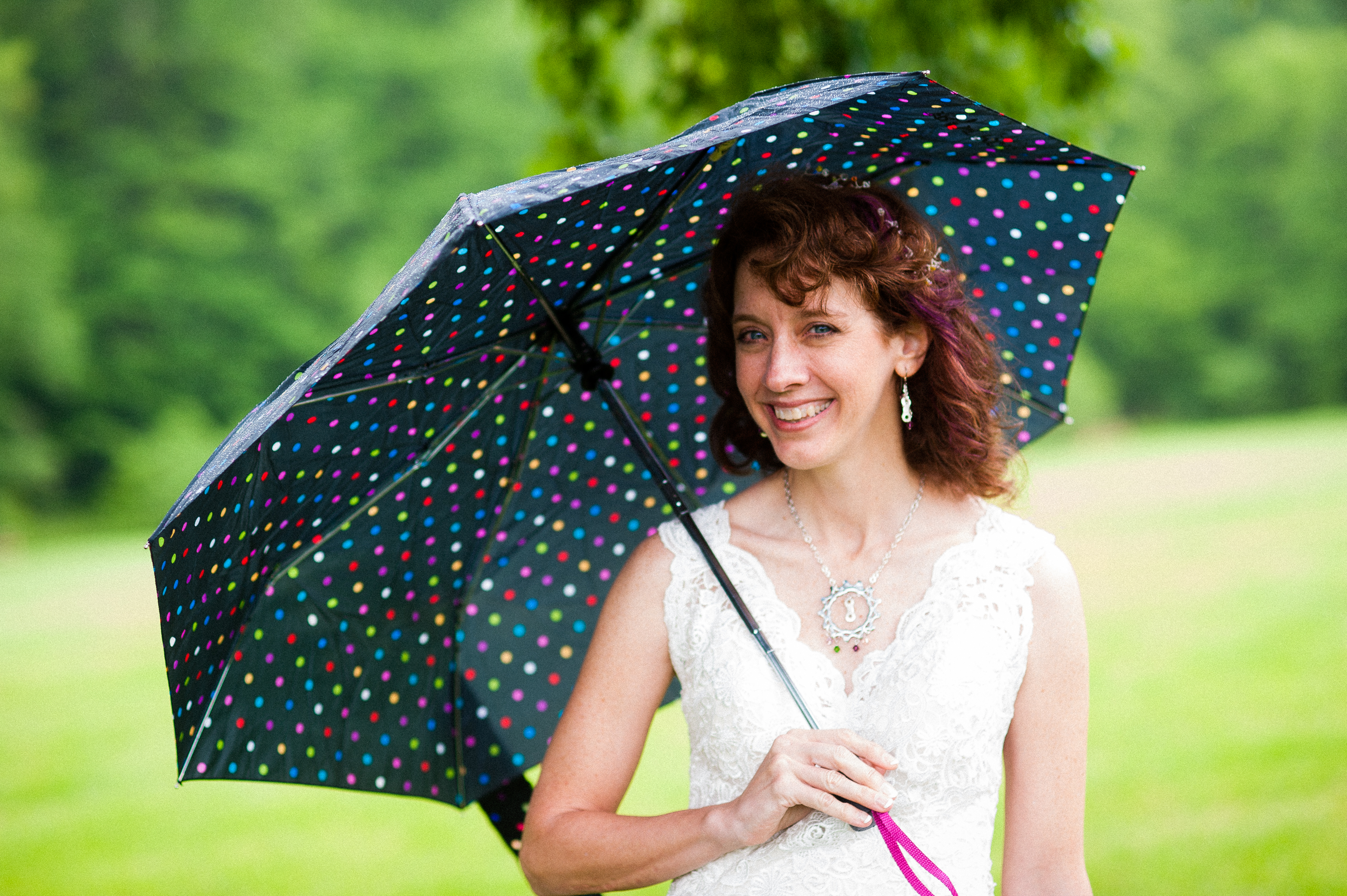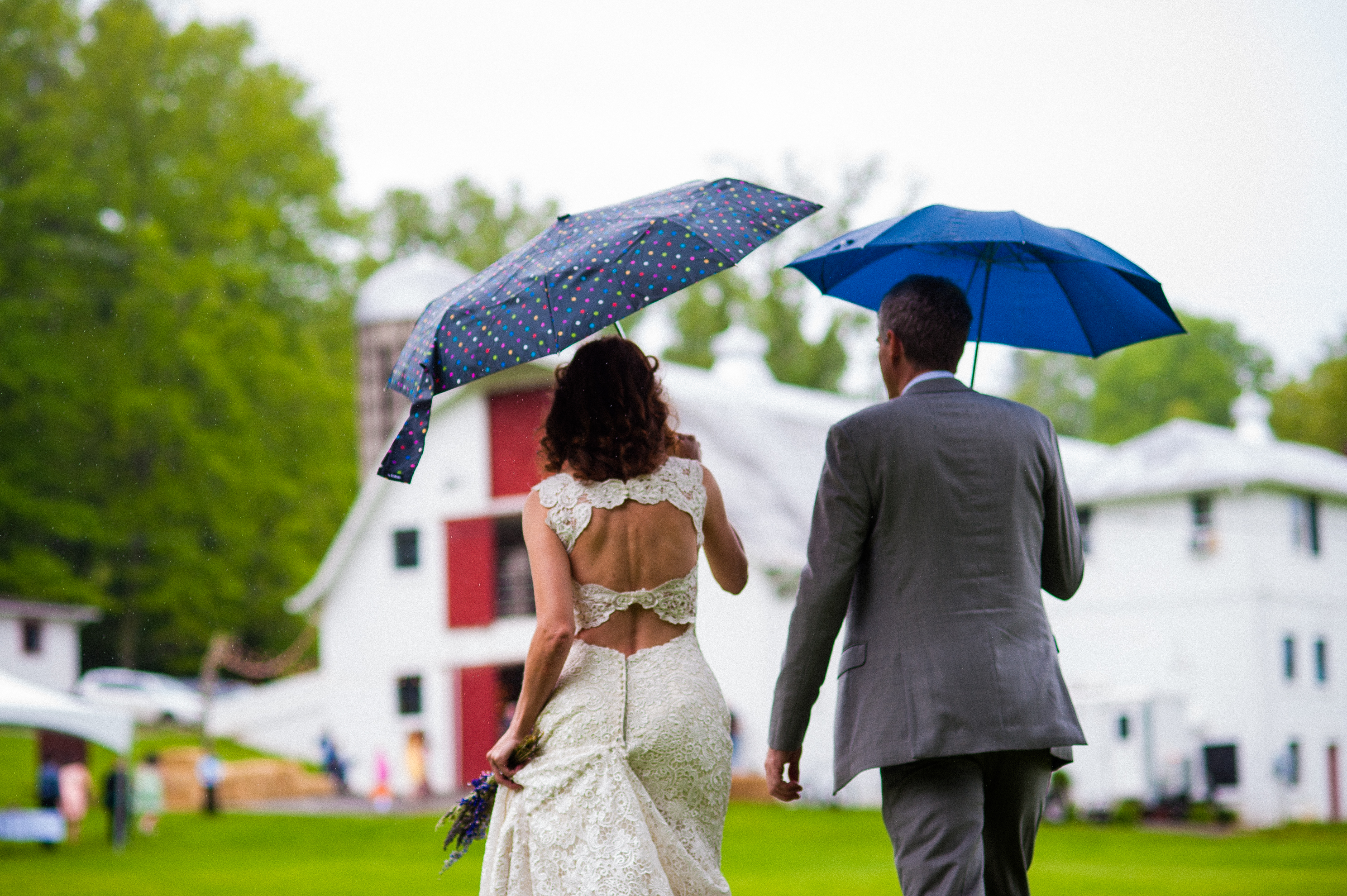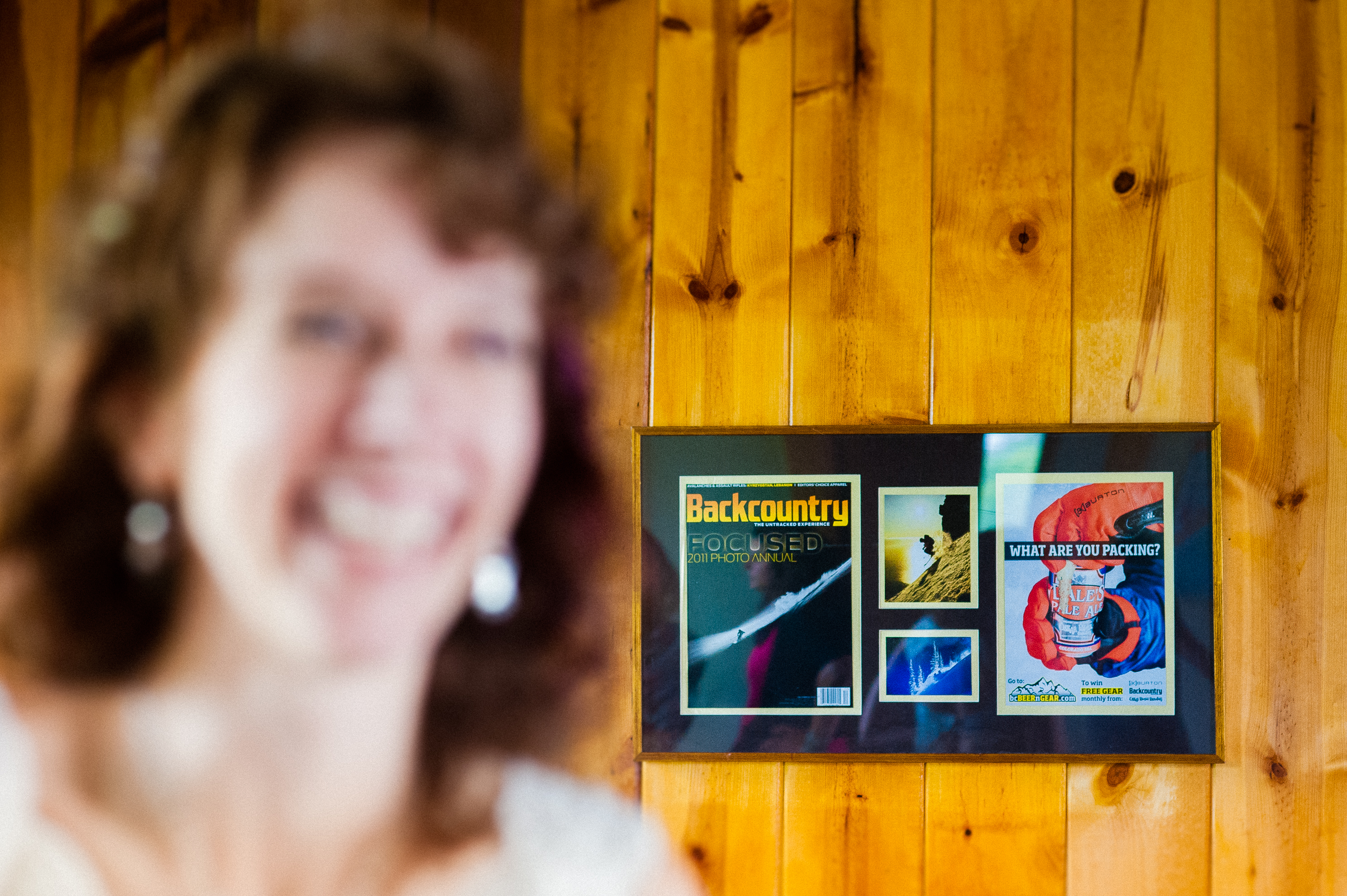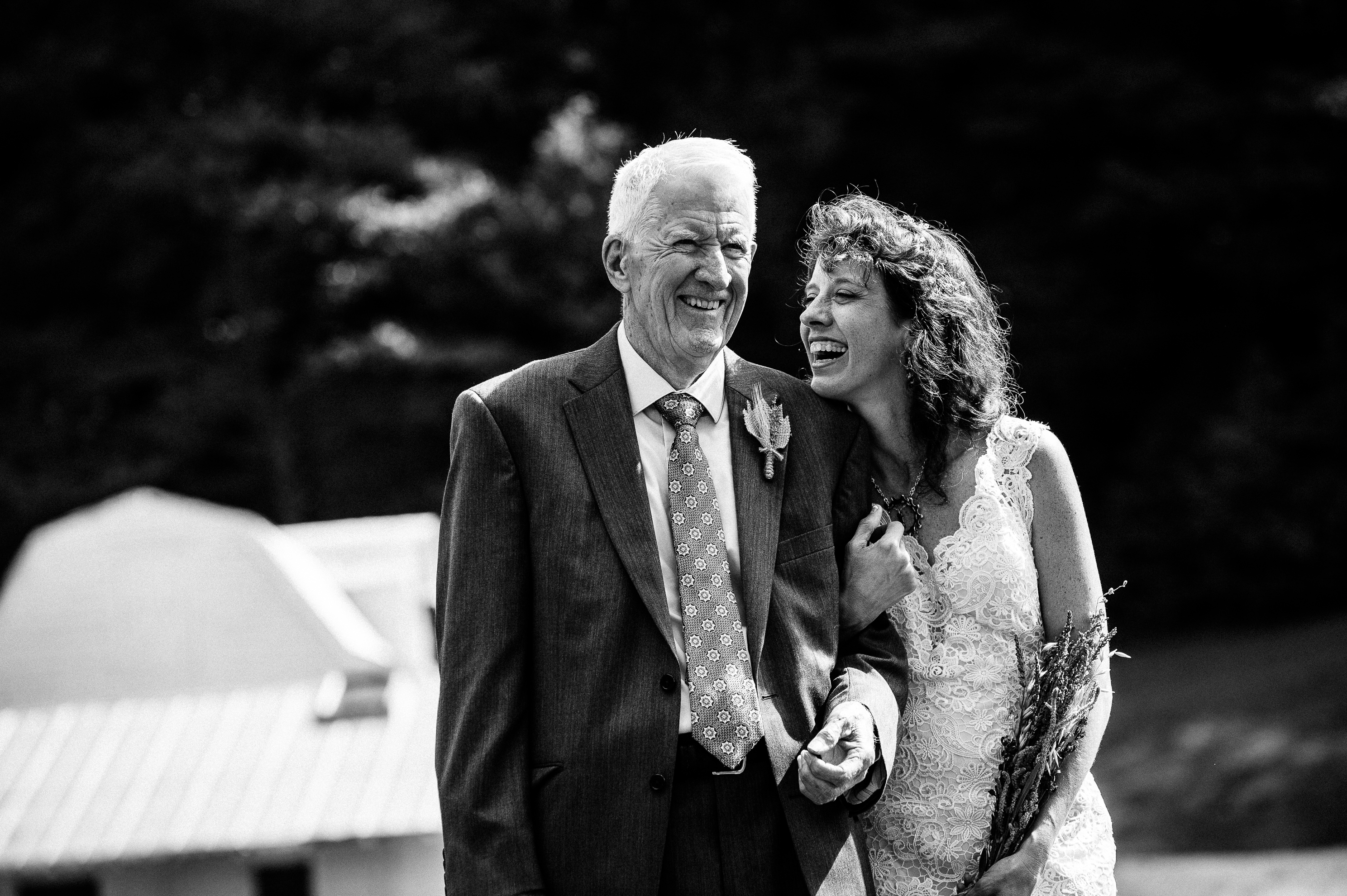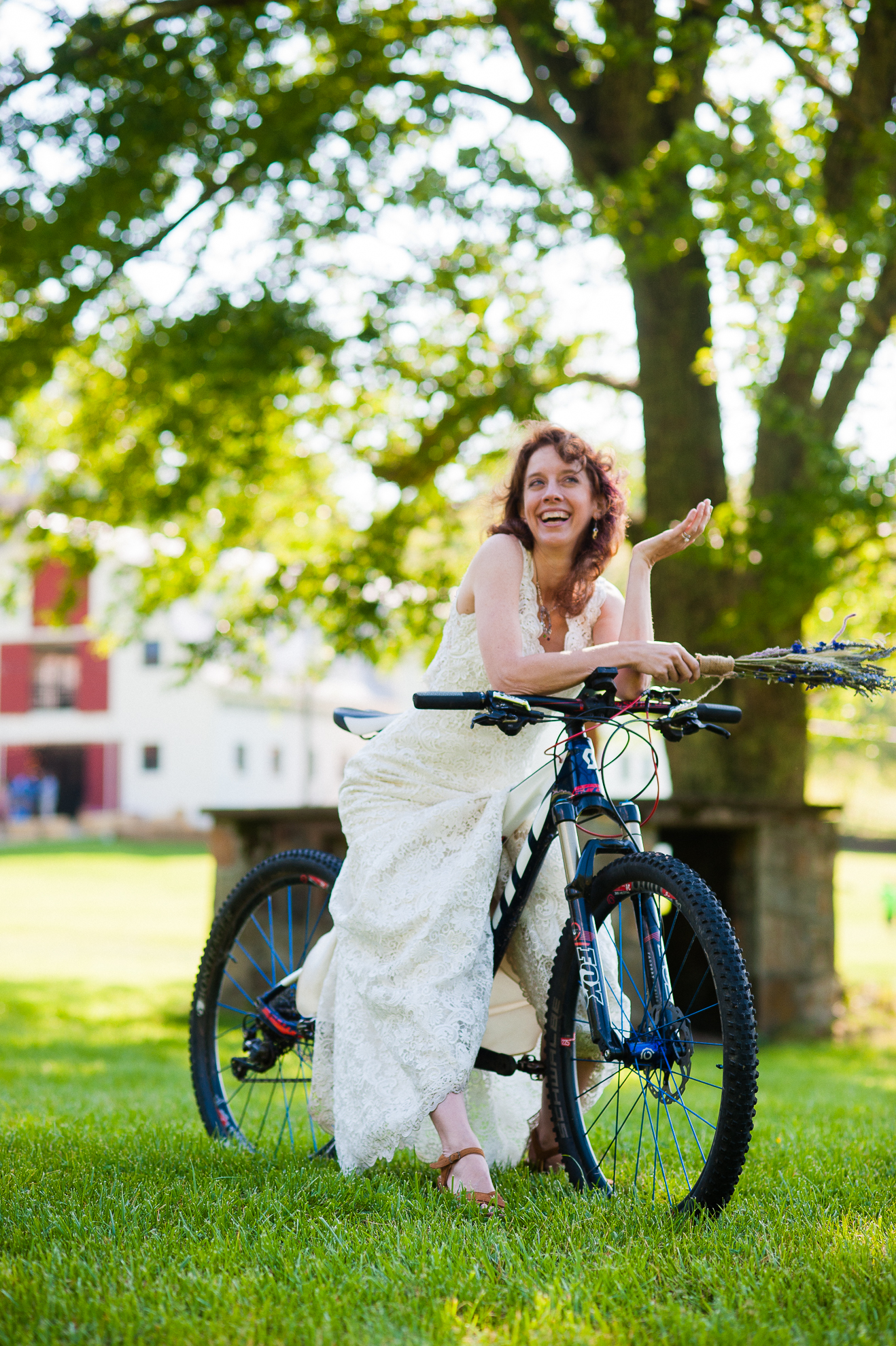 This is quite possibly my favorite image of Cathy from her wedding day!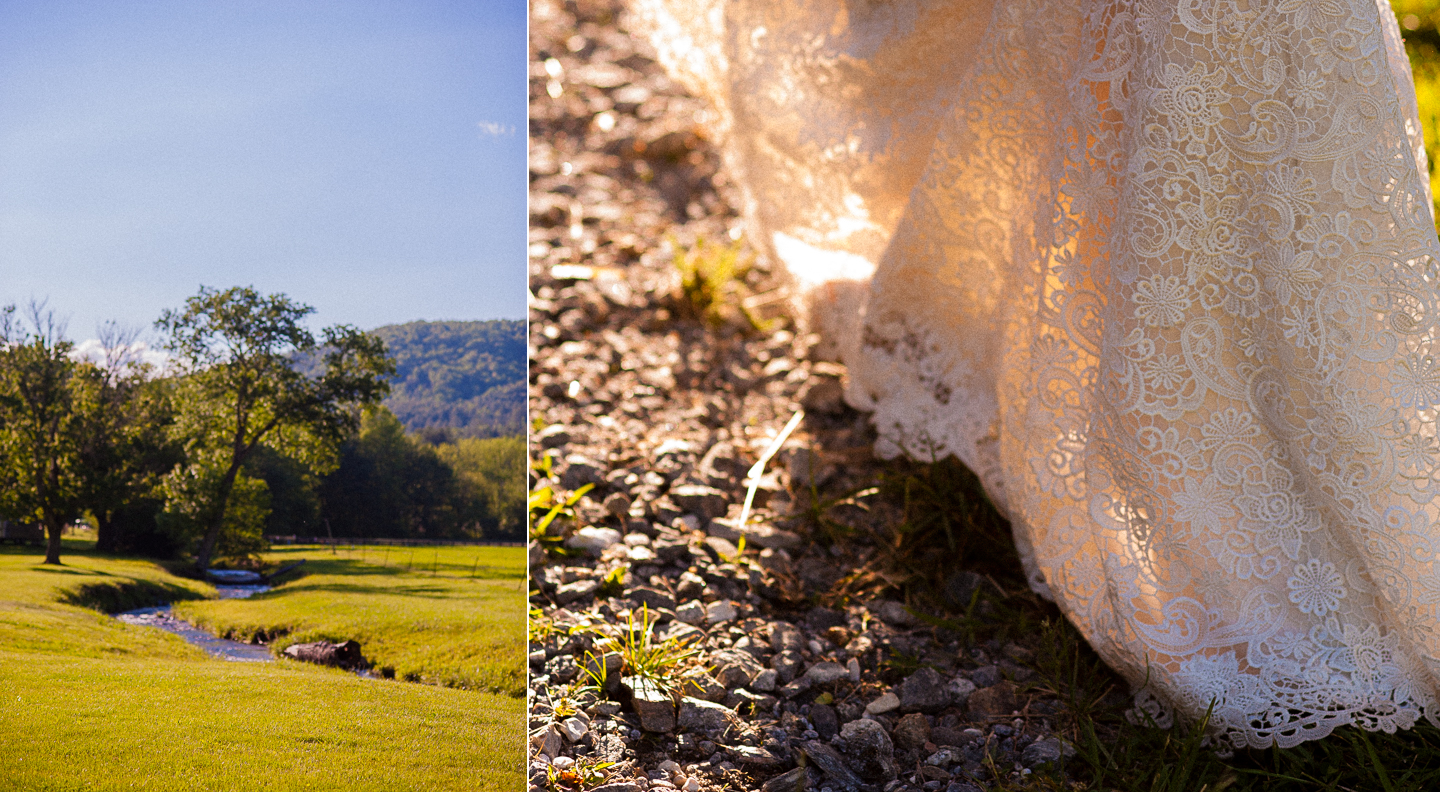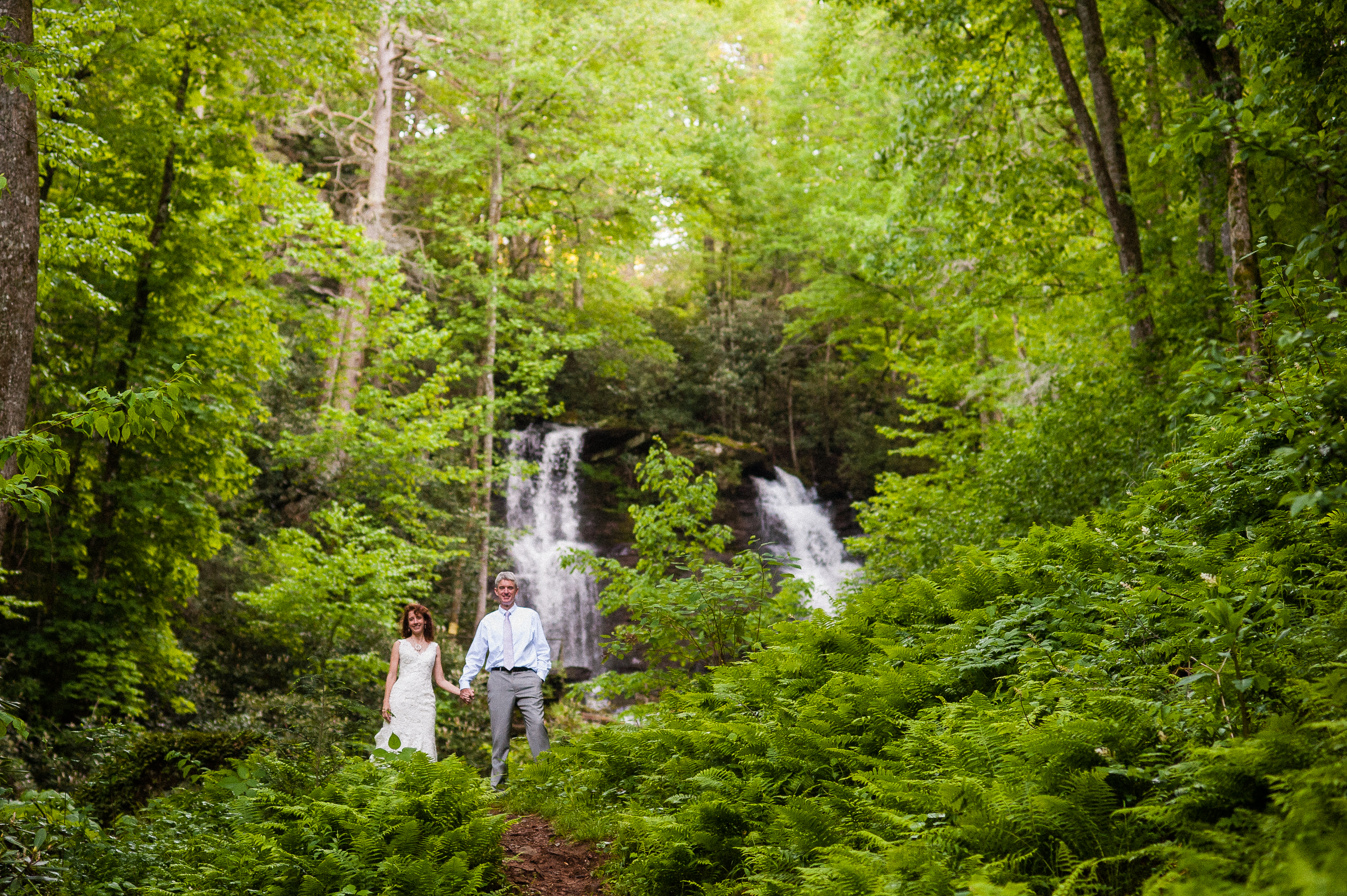 REEB Ranch has this beautiful set of waterfalls tucked up a dirt road behind the reception barn. Its a few minutes walk but well worth adventuring back there!! We were excited when Cathy and Tod suggested heading up their for some portraits!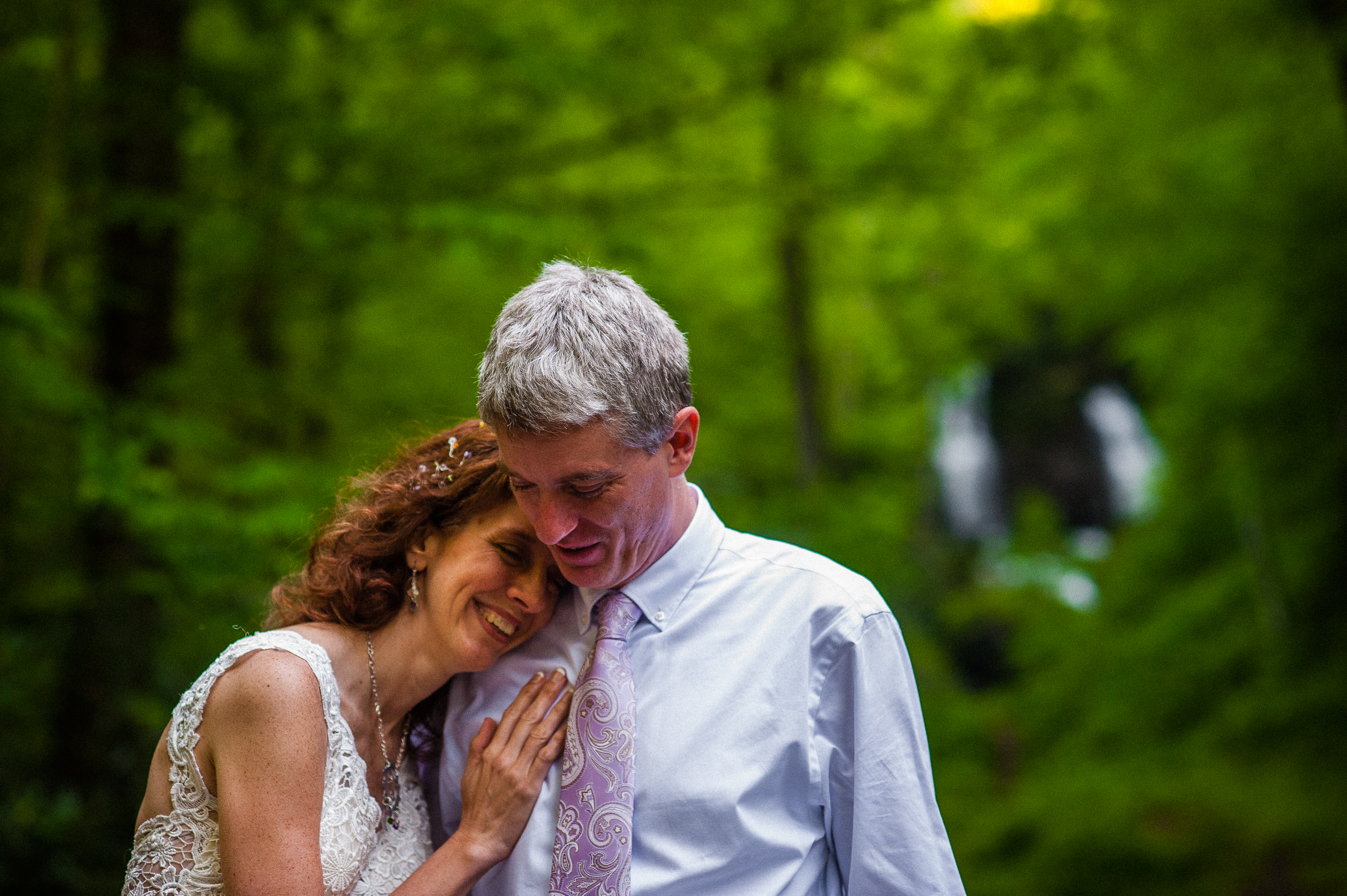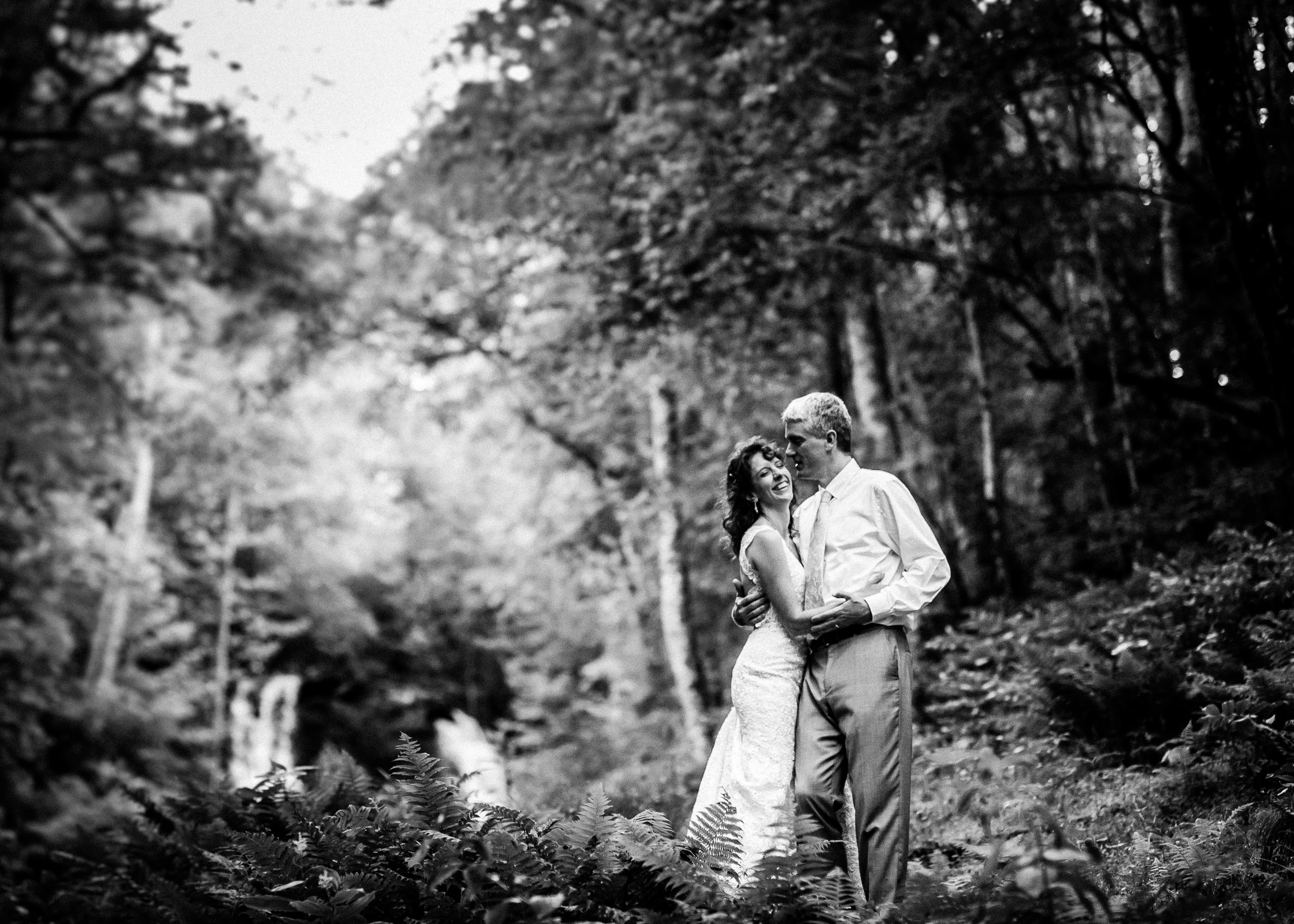 I love the images above of Cathy + Tod, they are very at ease together and have a tendency to laugh a lot… This makes for some cute moments!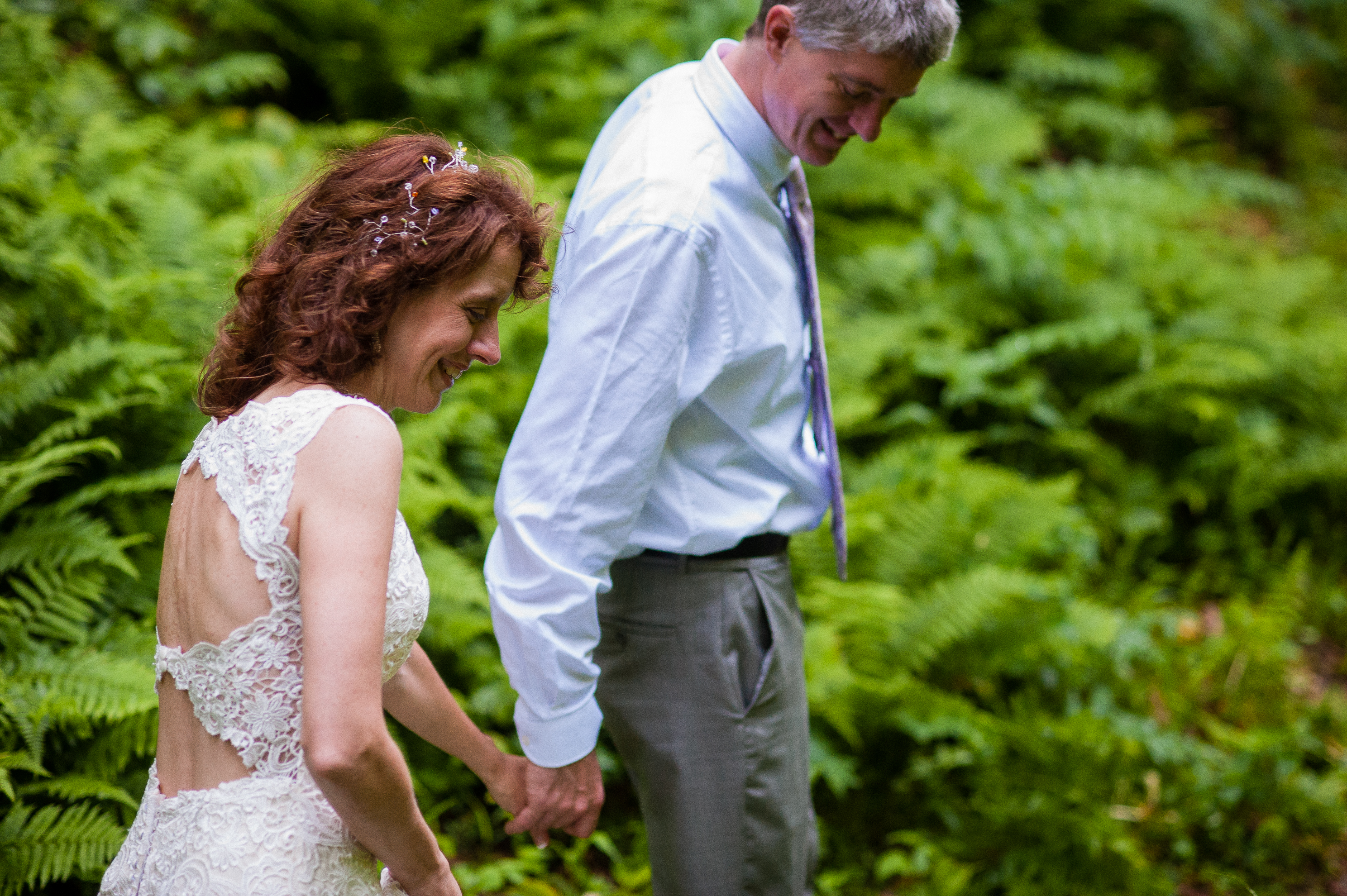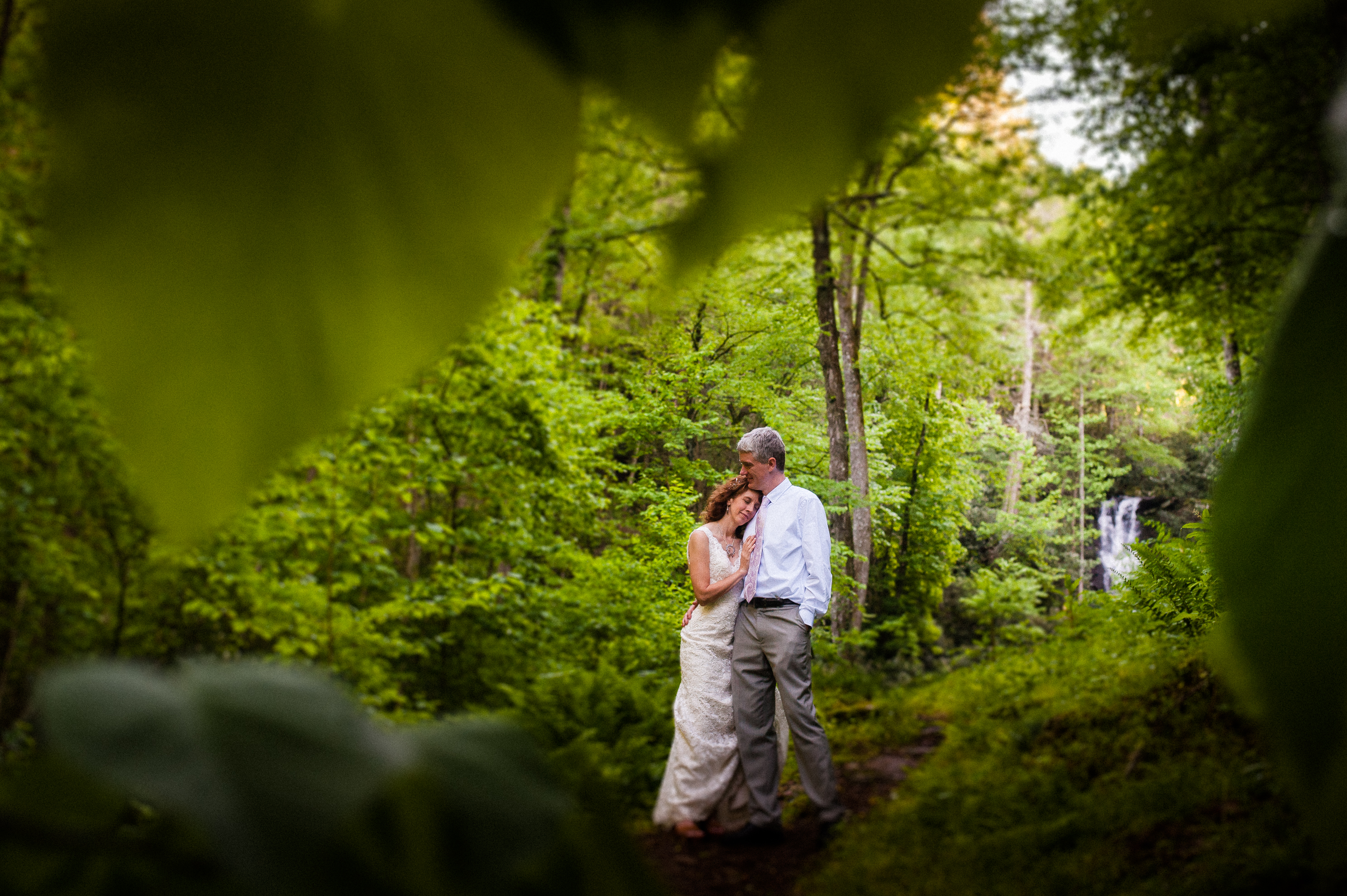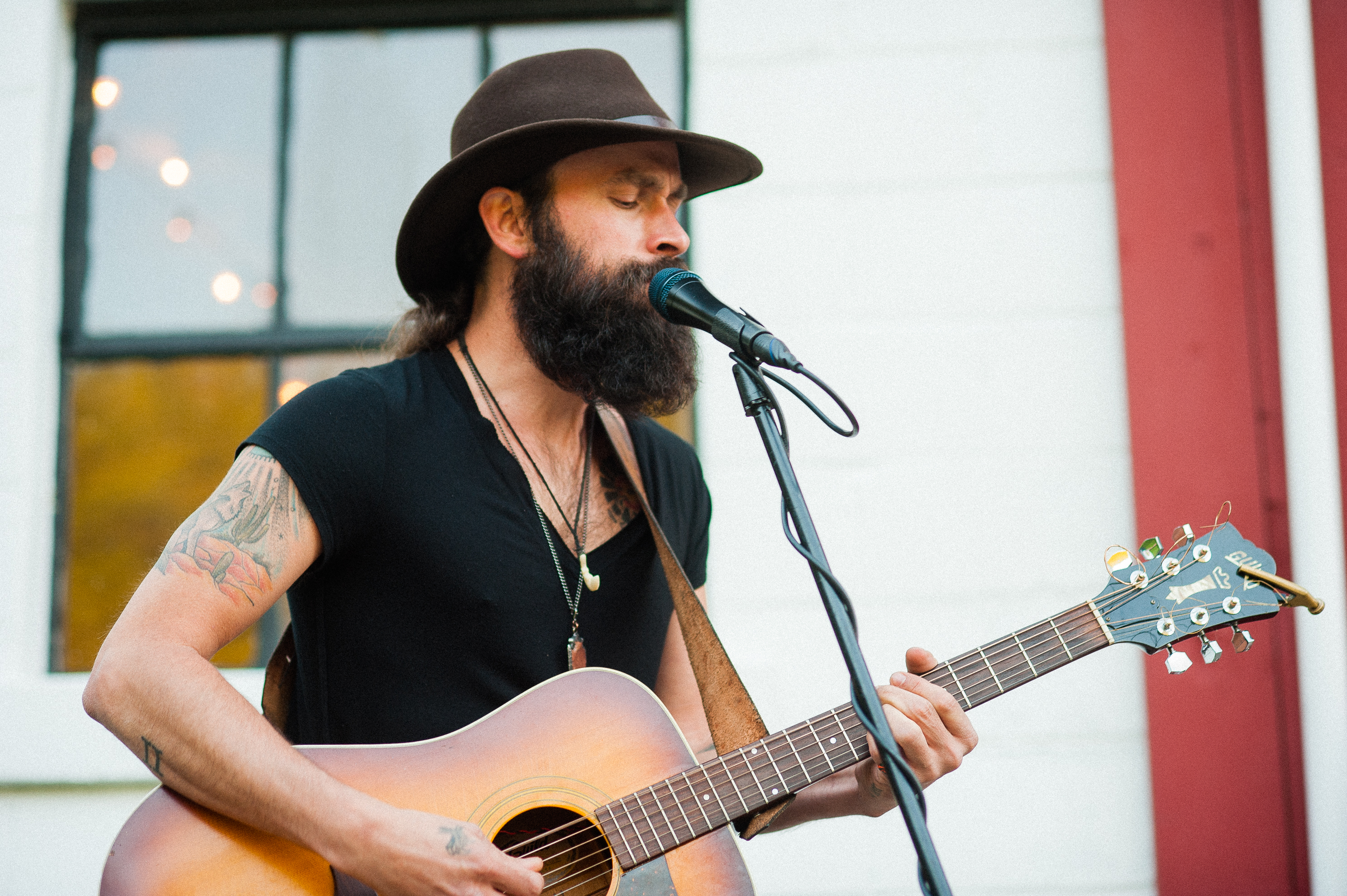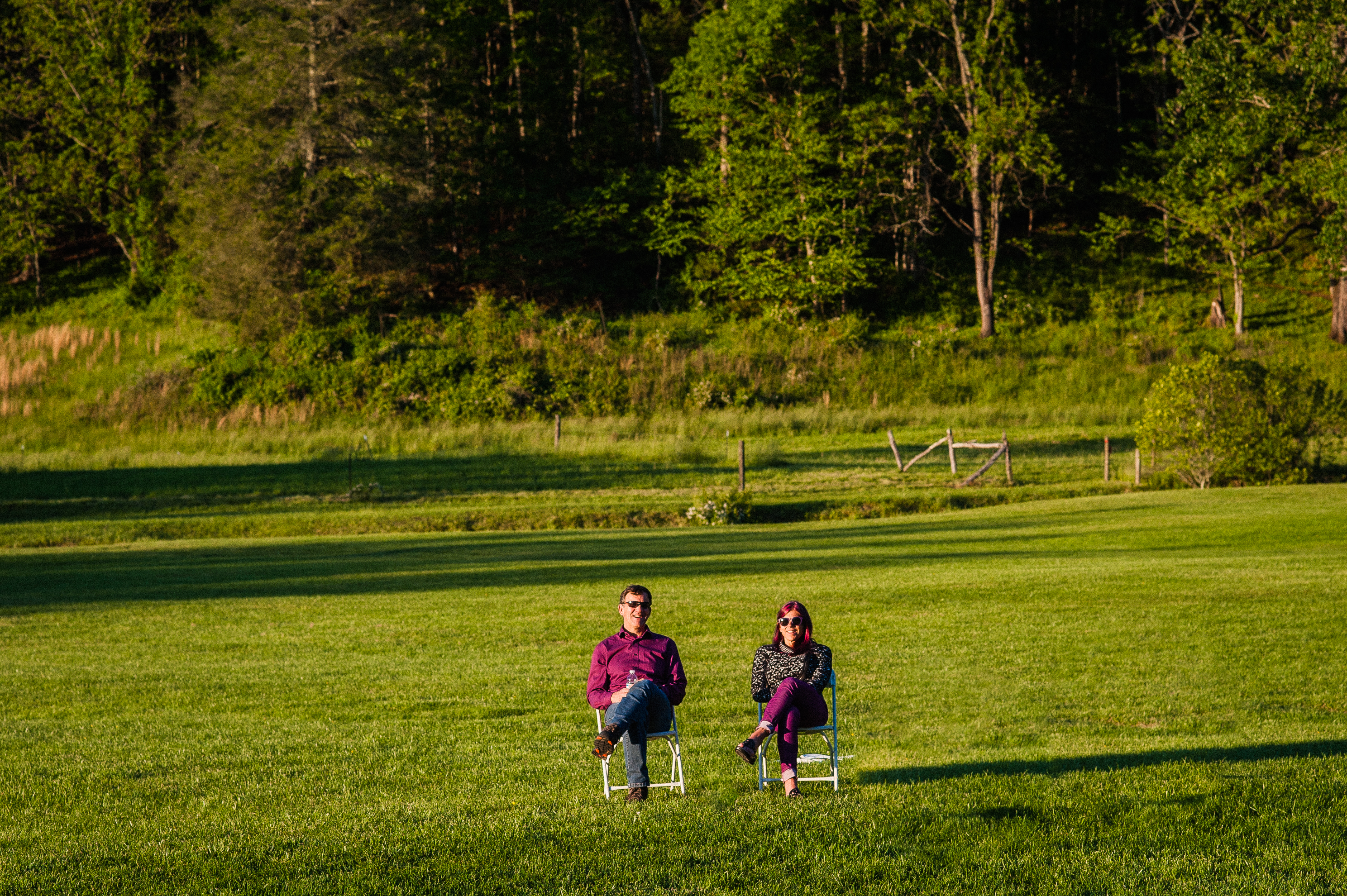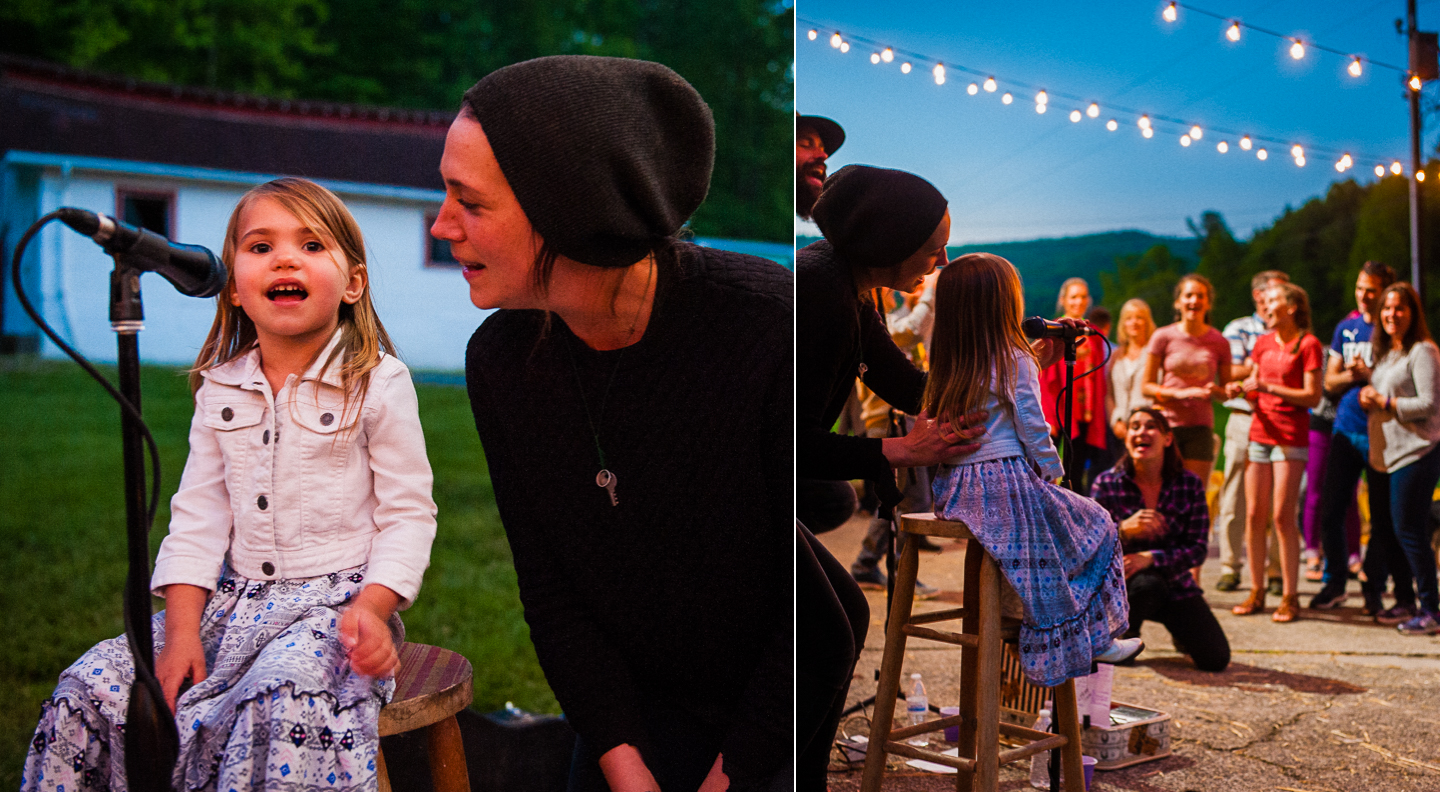 One of the younger wedding guests treated us to some tunes… She was adorable!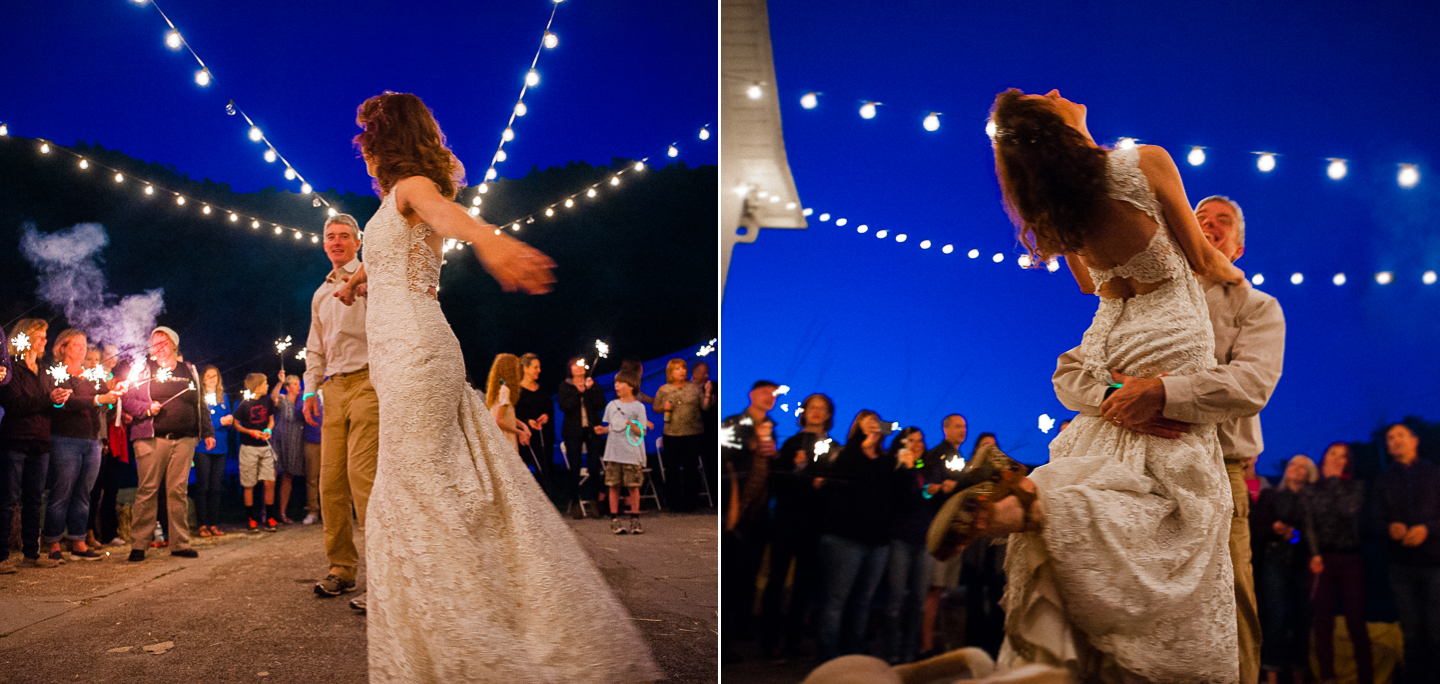 Rather than having a sparkler send off… Cathy and Tod had their guests gather around them with sparklers for a special dance. This worked great and led to some pretty images!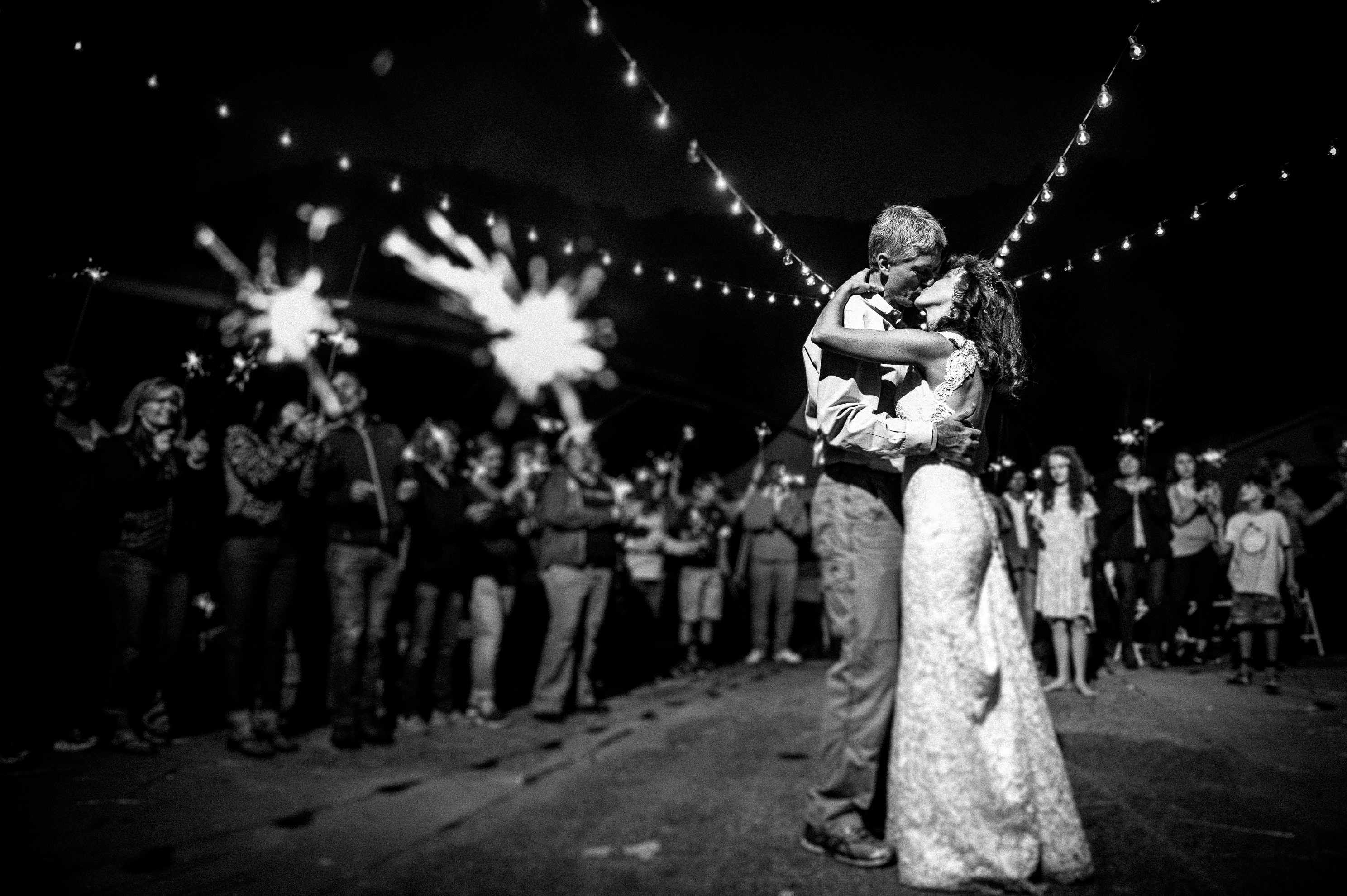 A huge congratulations to Cathy + Tod! We had a blast capturing your day!!!
AMW Studios is an Asheville wedding photography studio run by Ariel – located in the mountains of Western NC and available for destination wedding photography worldwide… We specialize in creating modern + dynamic imagery for adventurous couples. Getting married or know someone getting married? Drop me a line – ariel@amwstudios.com – let's chat! We can't wait to tell your story…