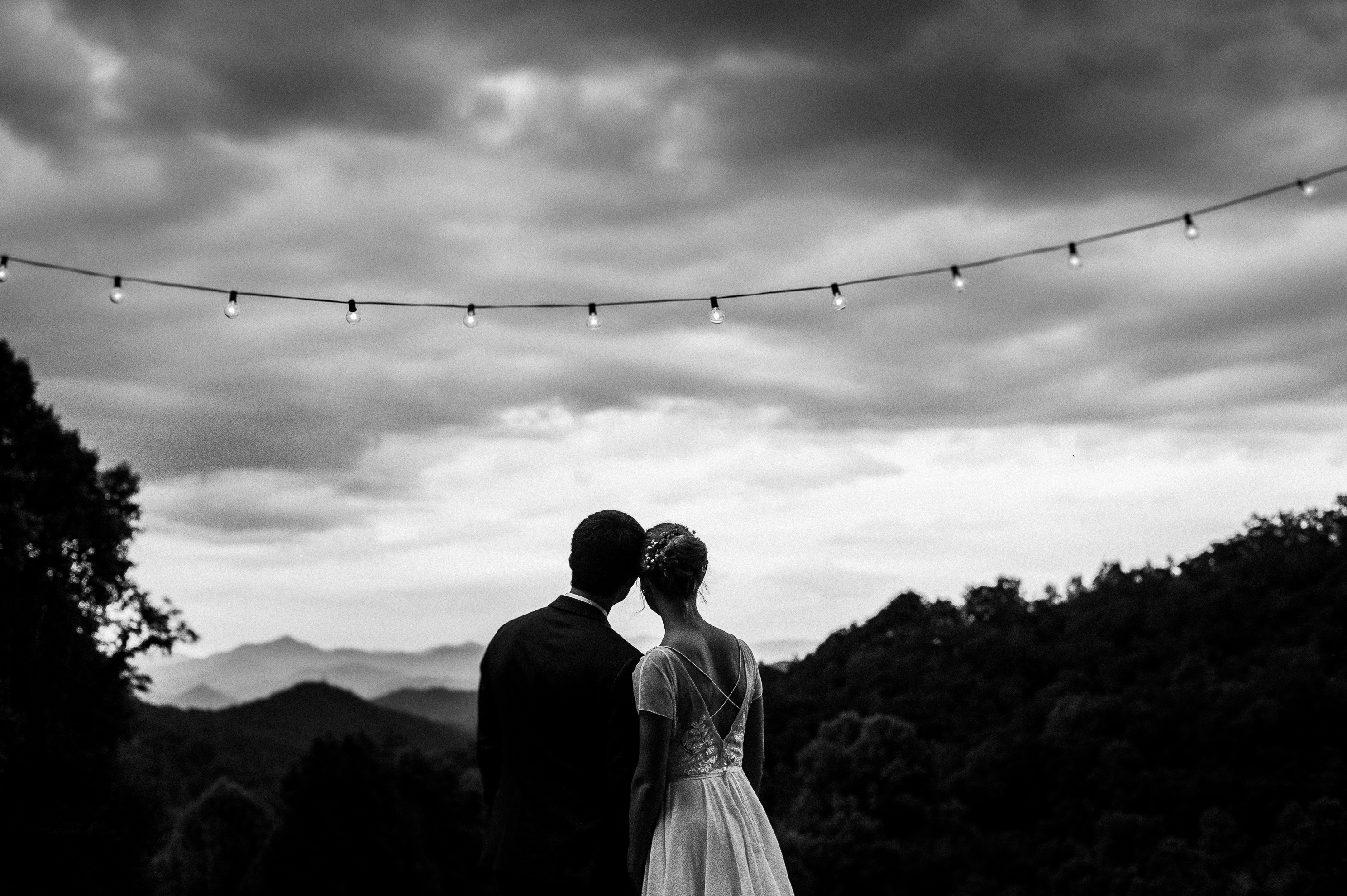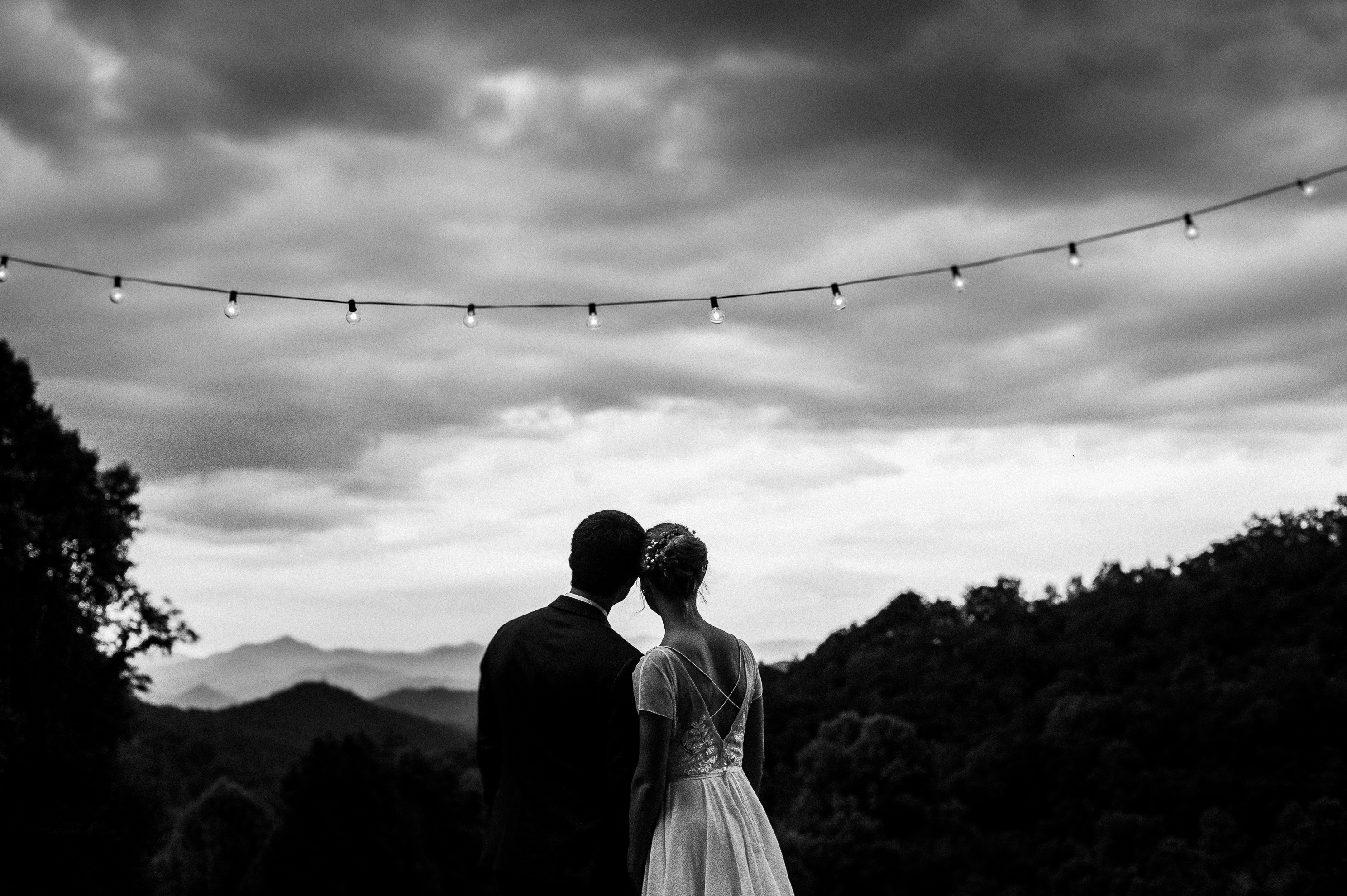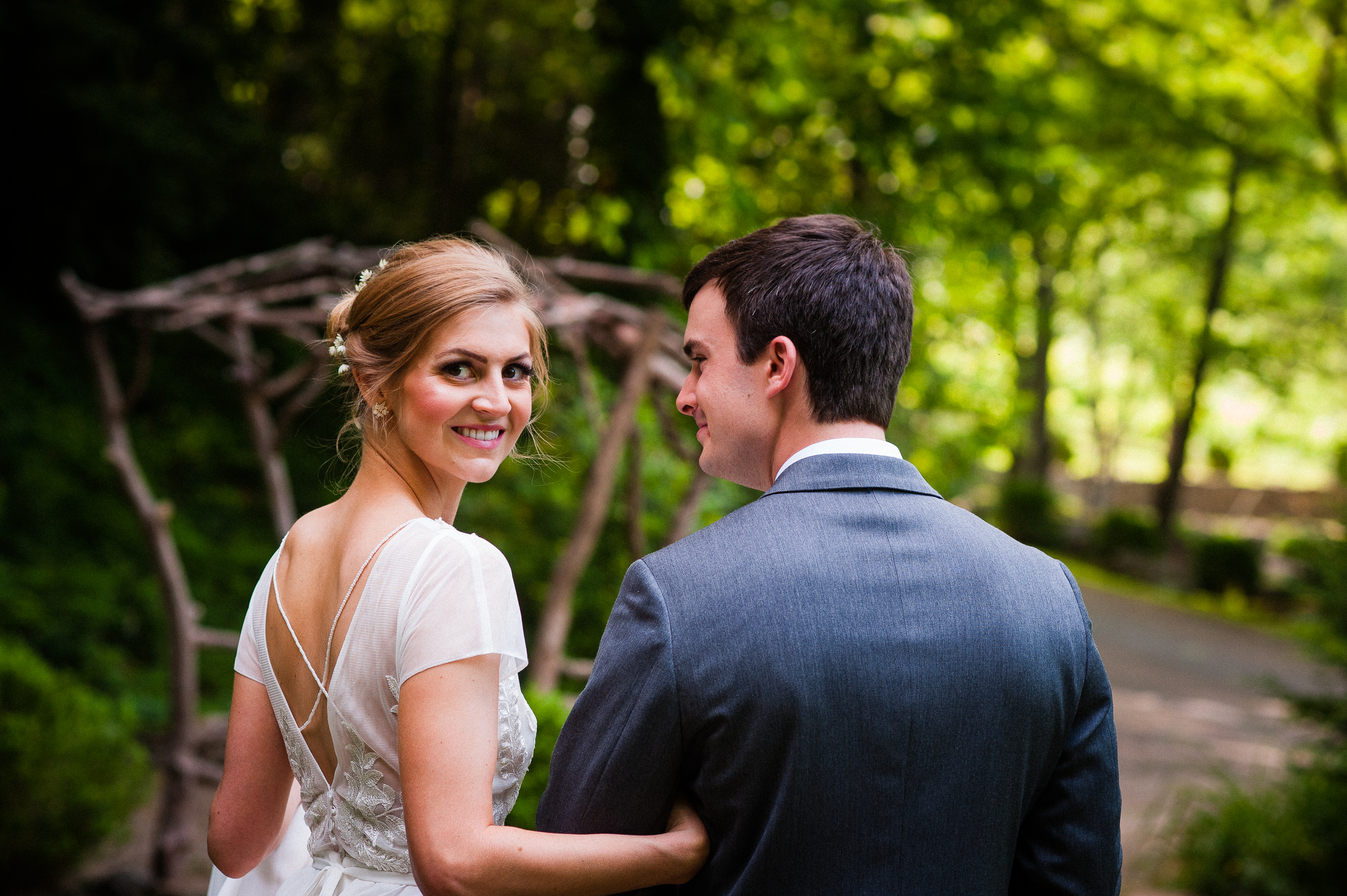 I'm back today with the 2nd part of Abby and Tripp's colorful
Vineyards at Bettys Creek Wedding
! What a fun day this was to capture. Full of laughter and love. It was my first time photographing a wedding at Betty's Creek and I was simply blown away! The property is so peaceful, tucked up in the mountains in a way that makes you feel as though you and your guests are the only living souls. The buildings on the property each have such character… See my other post from my
original visit to Vineyards at Betty's Creek
for more on the history of the buildings and property. The property offers multiple locations to have your ceremony, Abby and Tripp chose to say their vows under a beautiful large old tree next to the honeymoon cottage.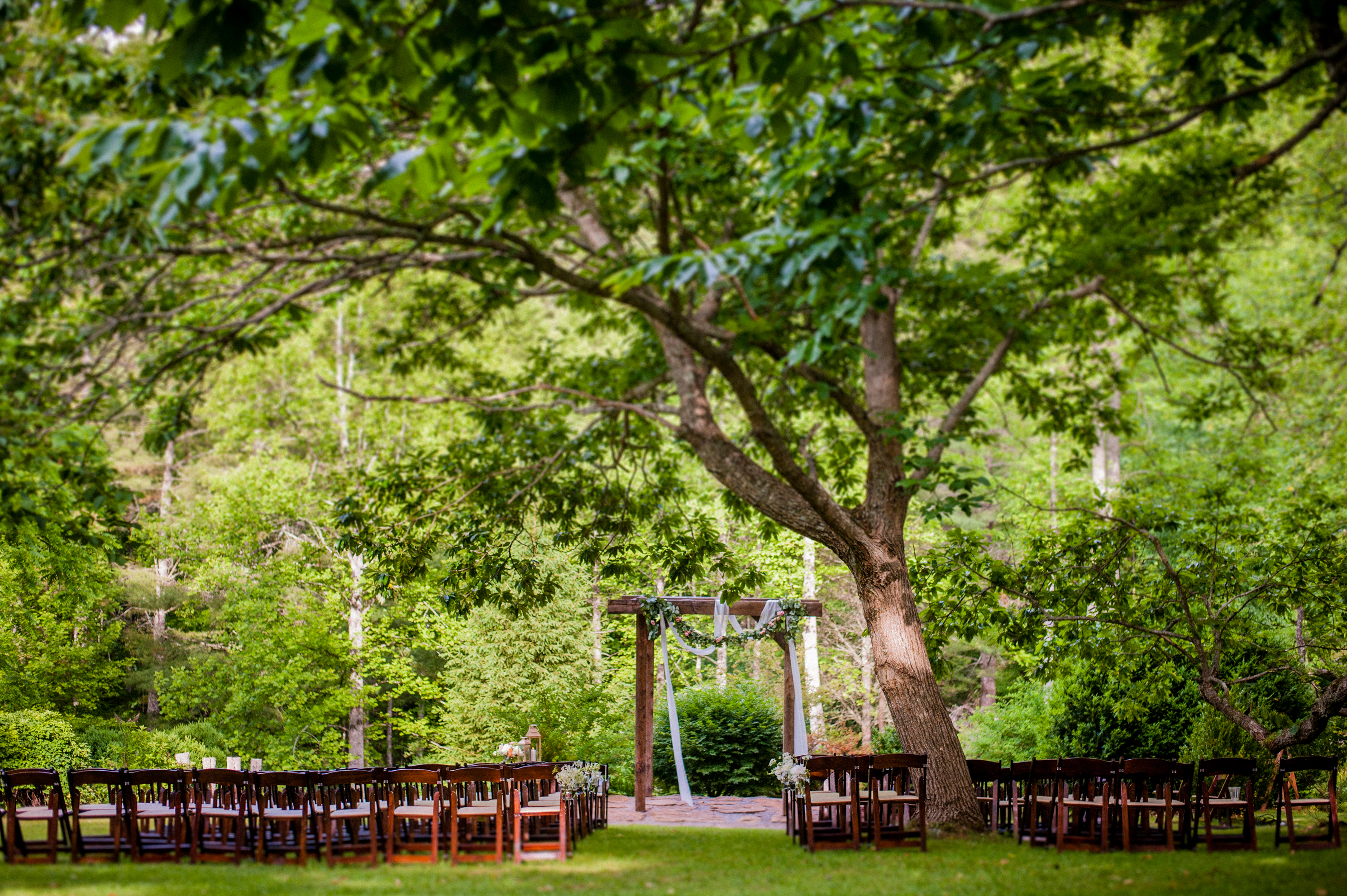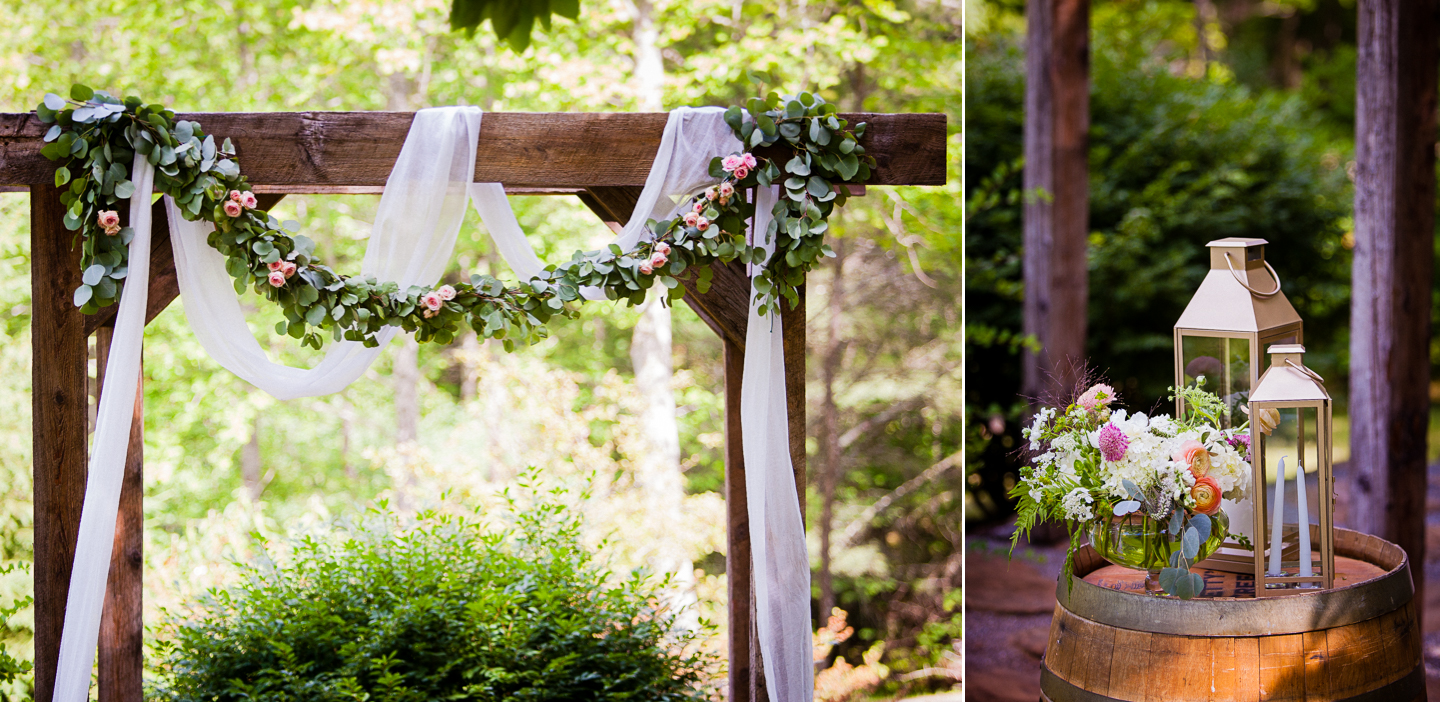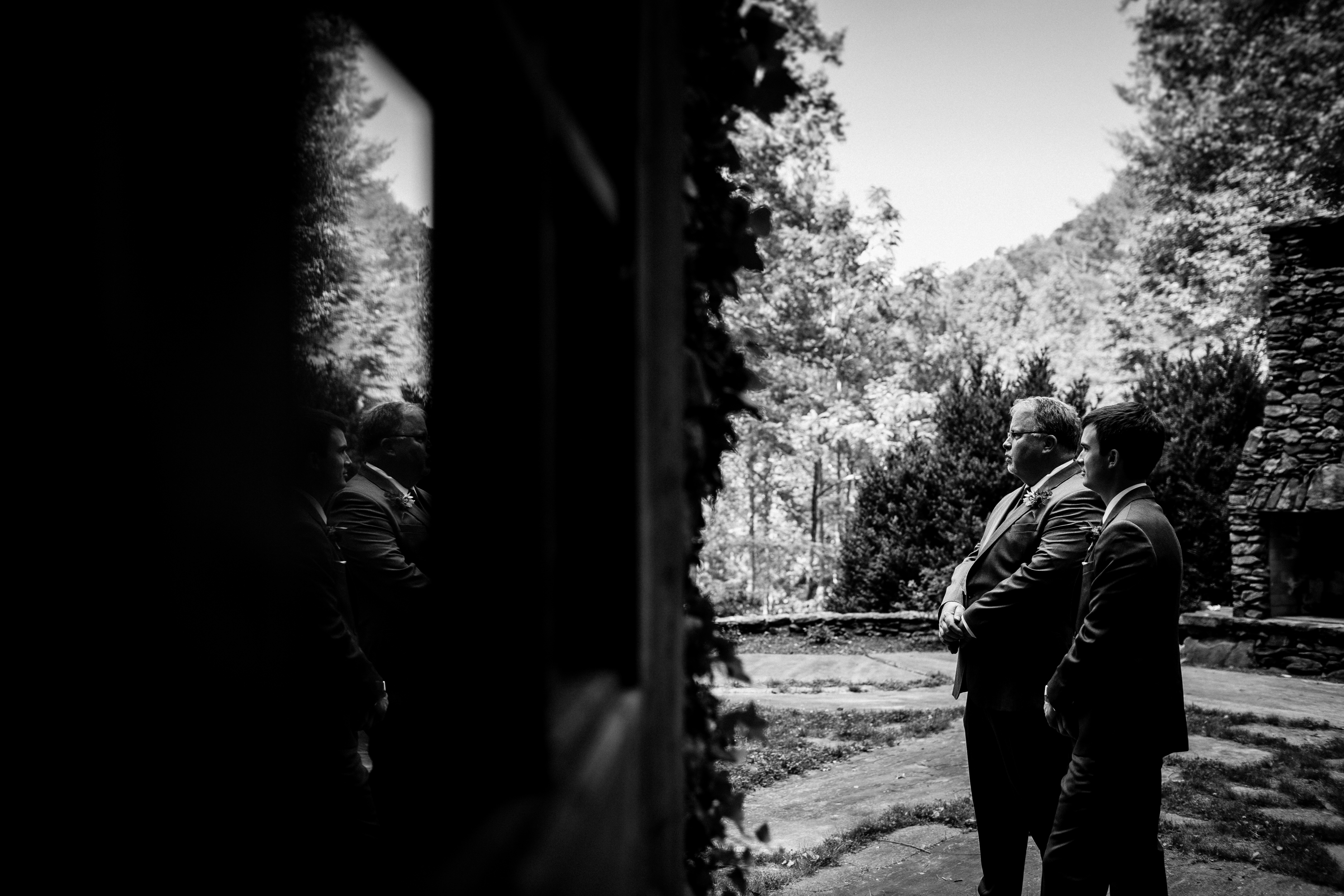 I love this photo of Tripp patiently waiting for the ceremony to start!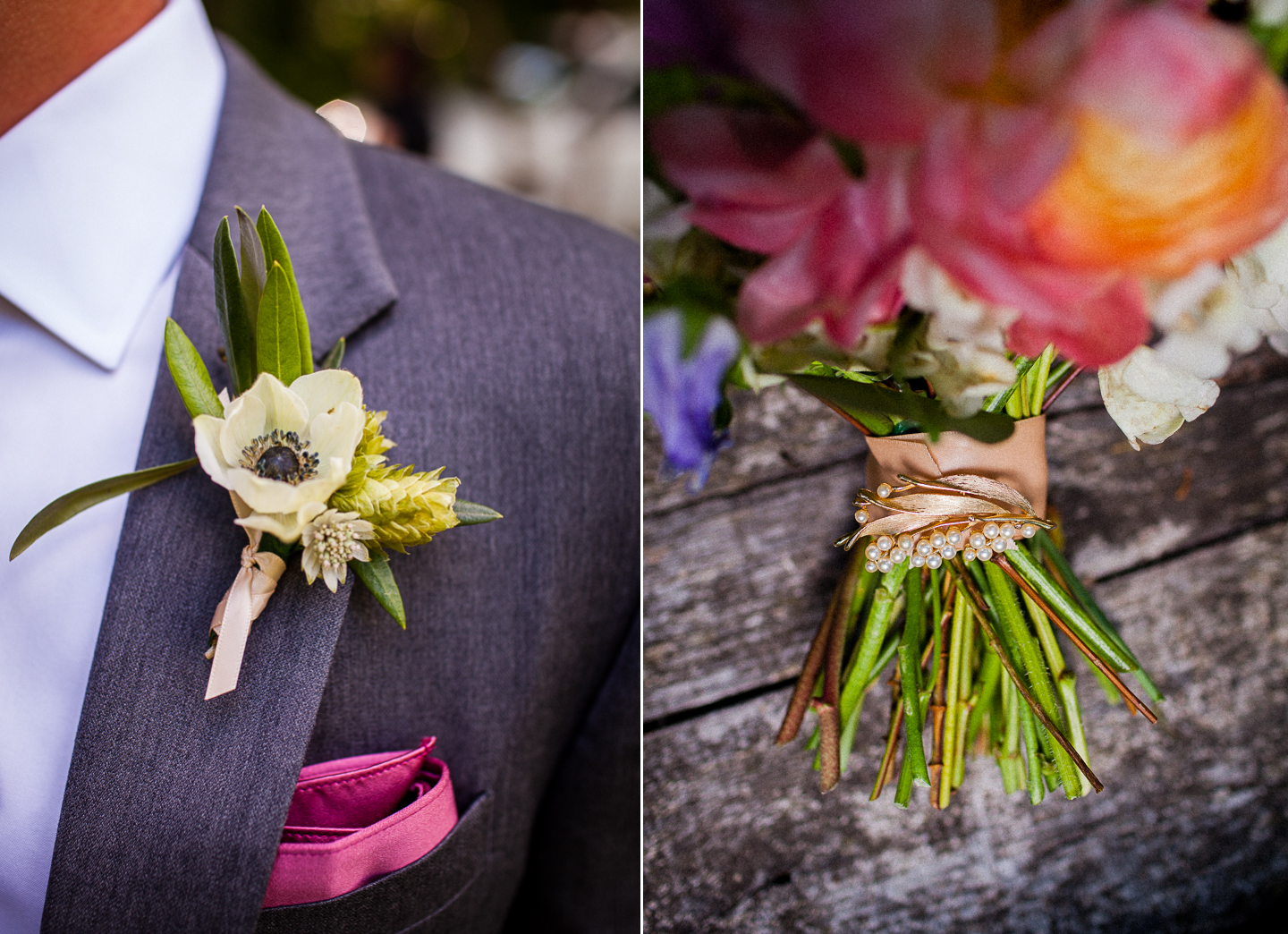 Abby and Tripp's details were colorful, elegant…. think romantic garden wedding.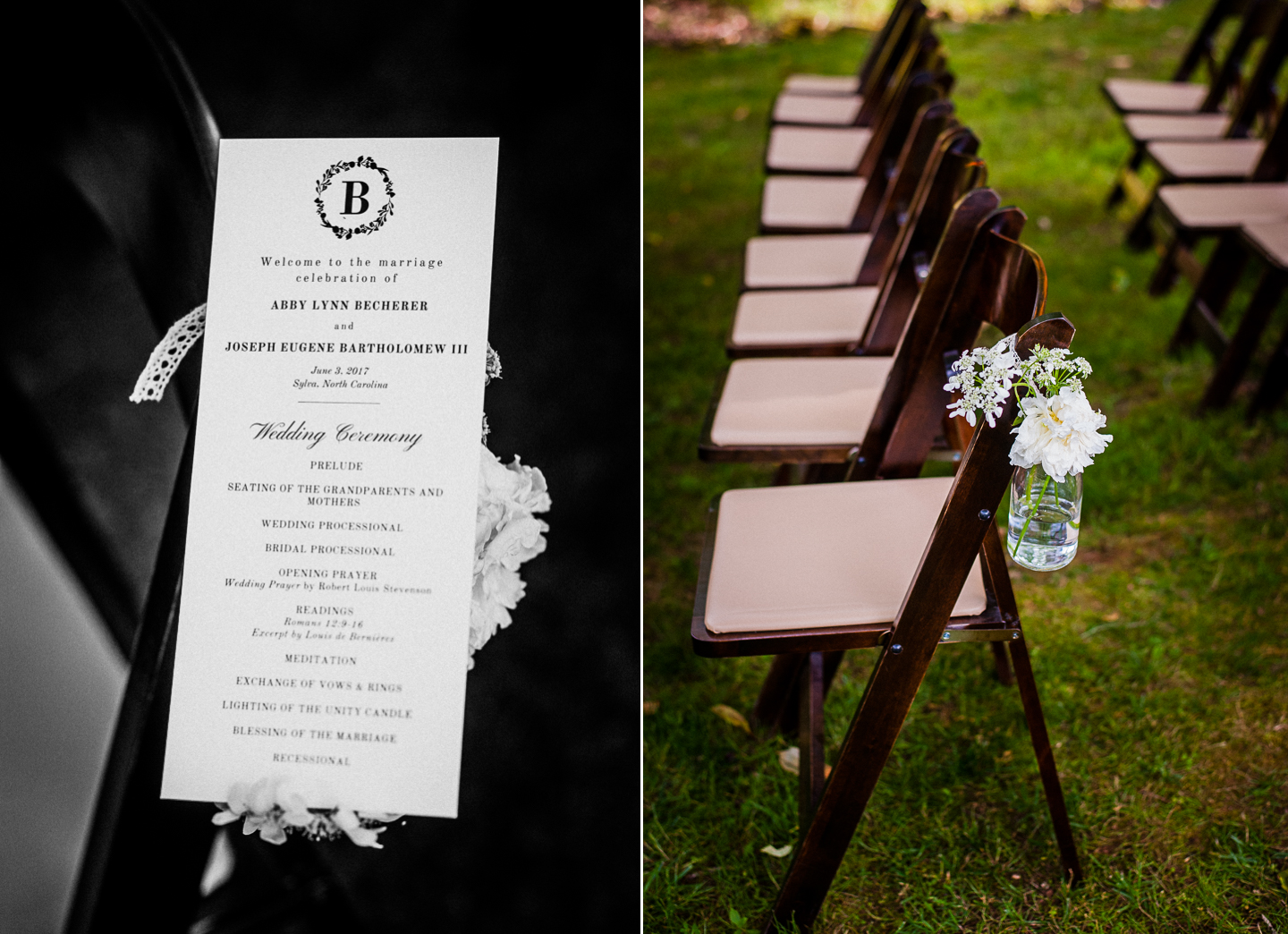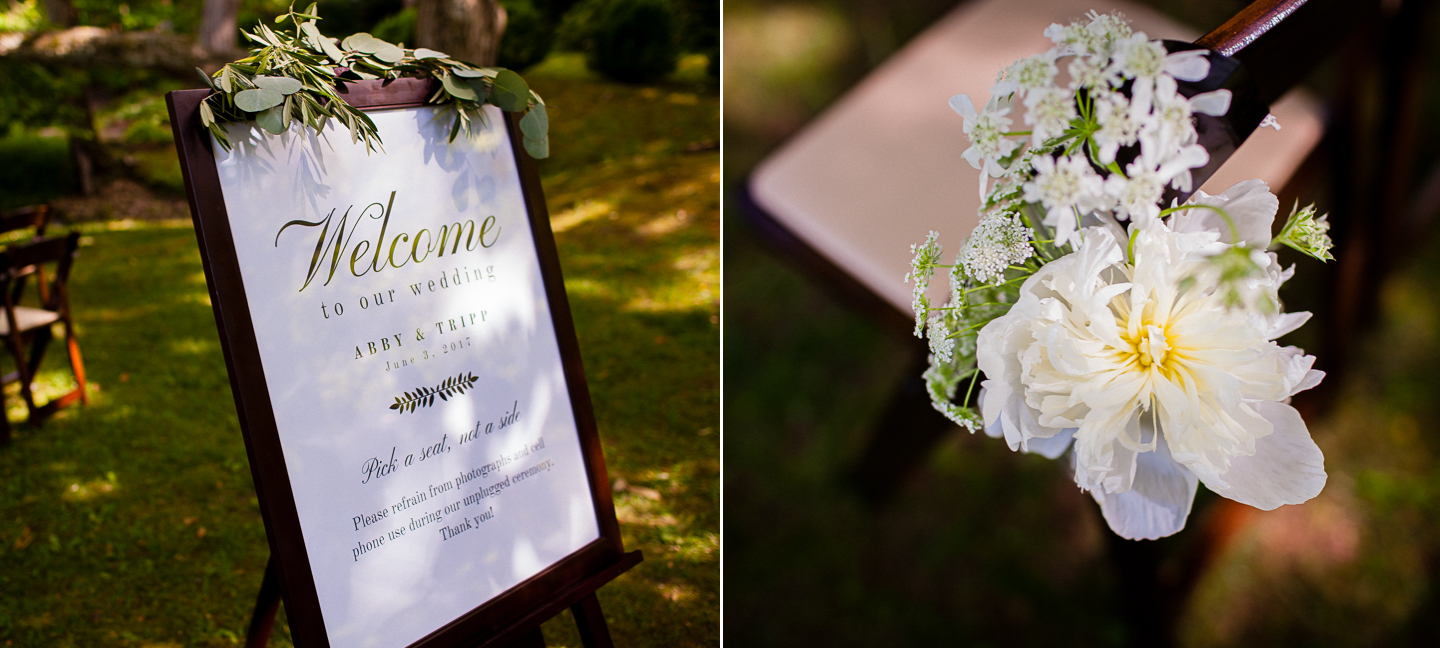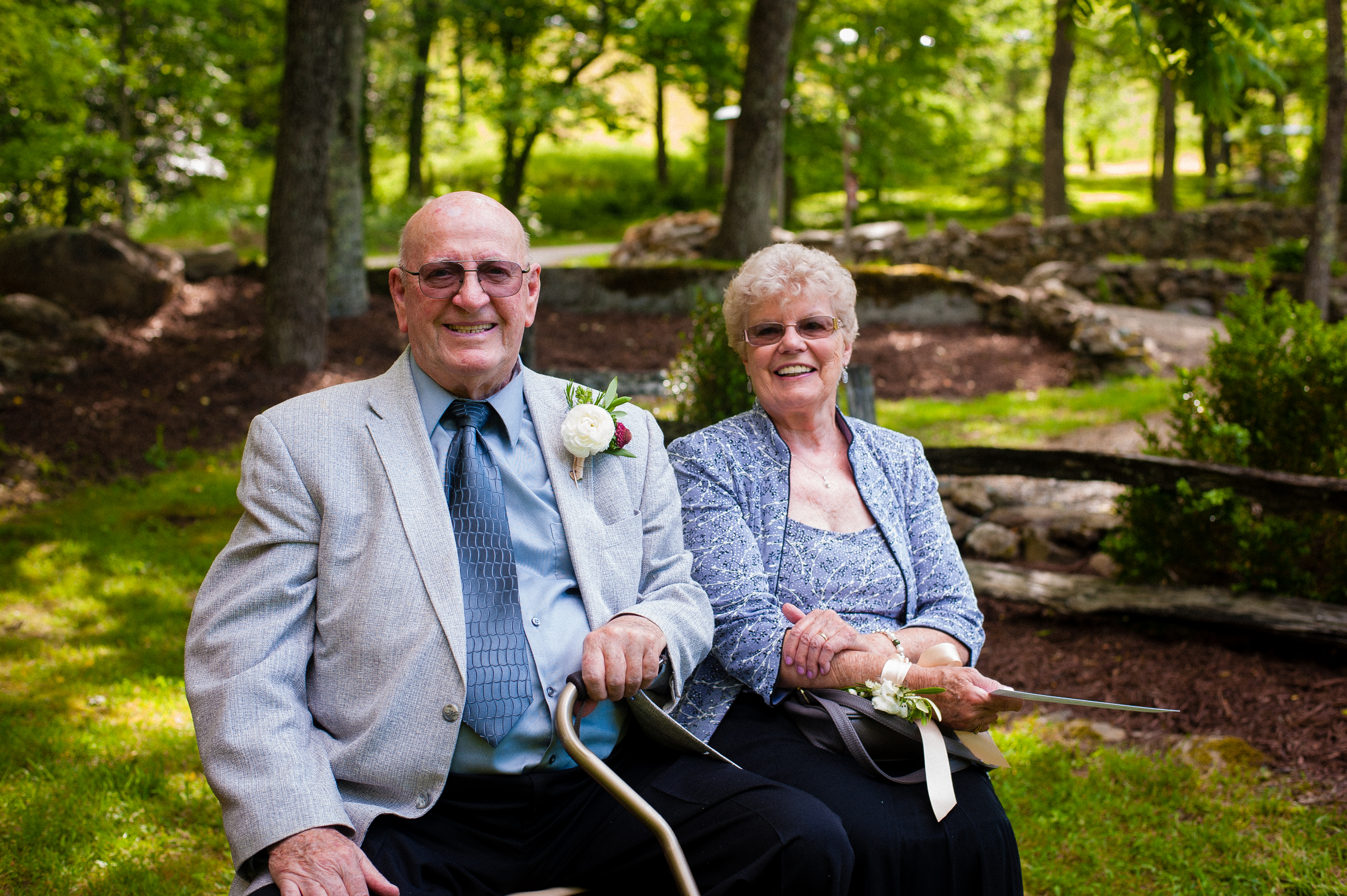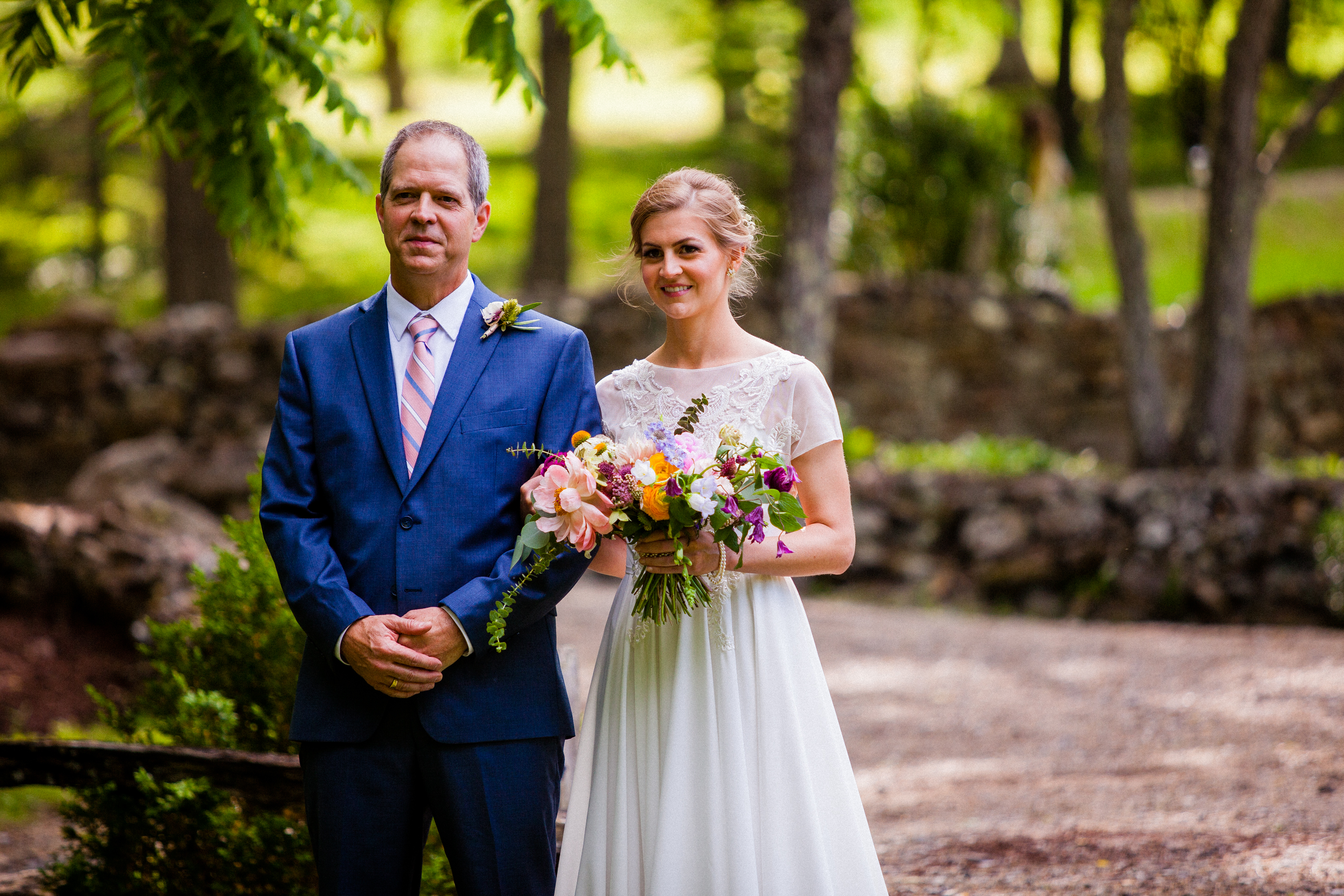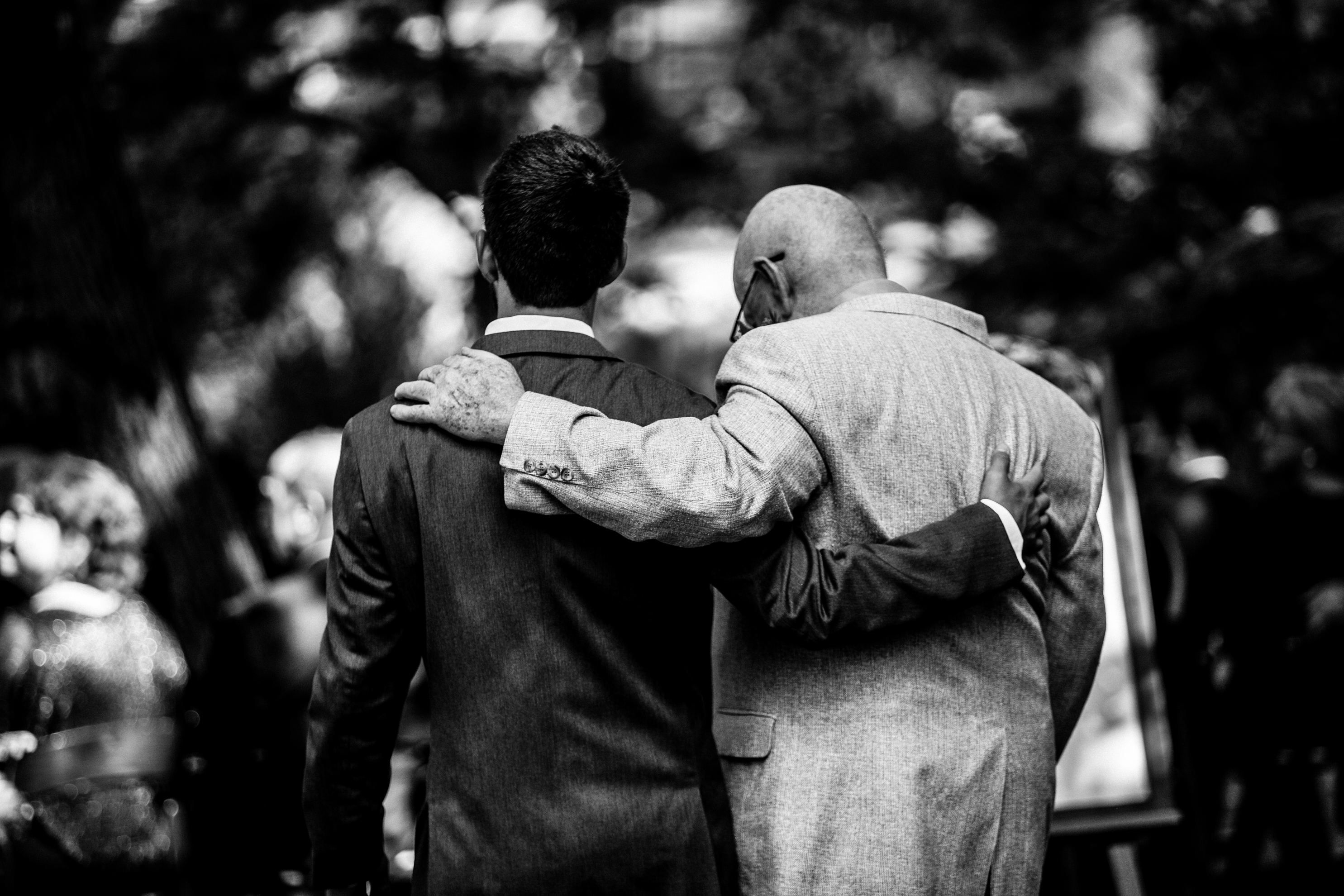 I adore the image above of Tripp and his grandfather standing together.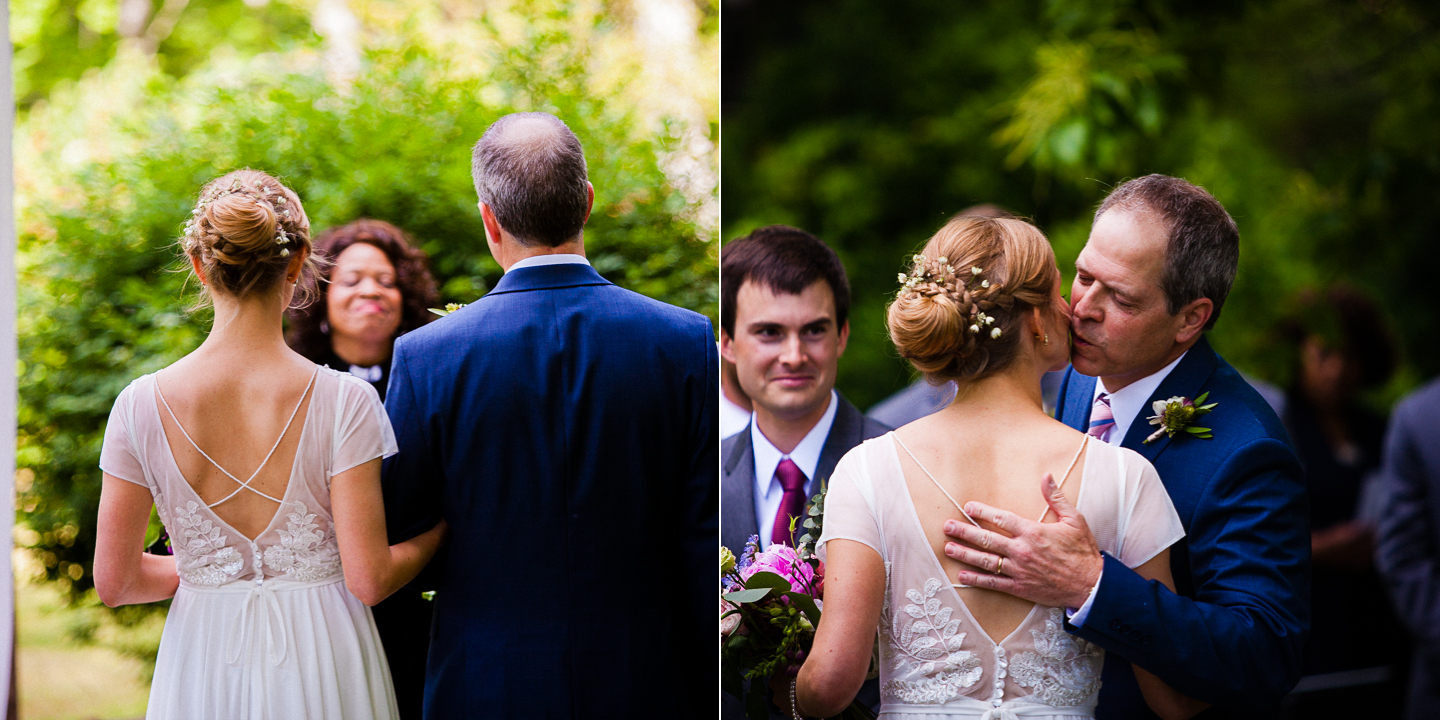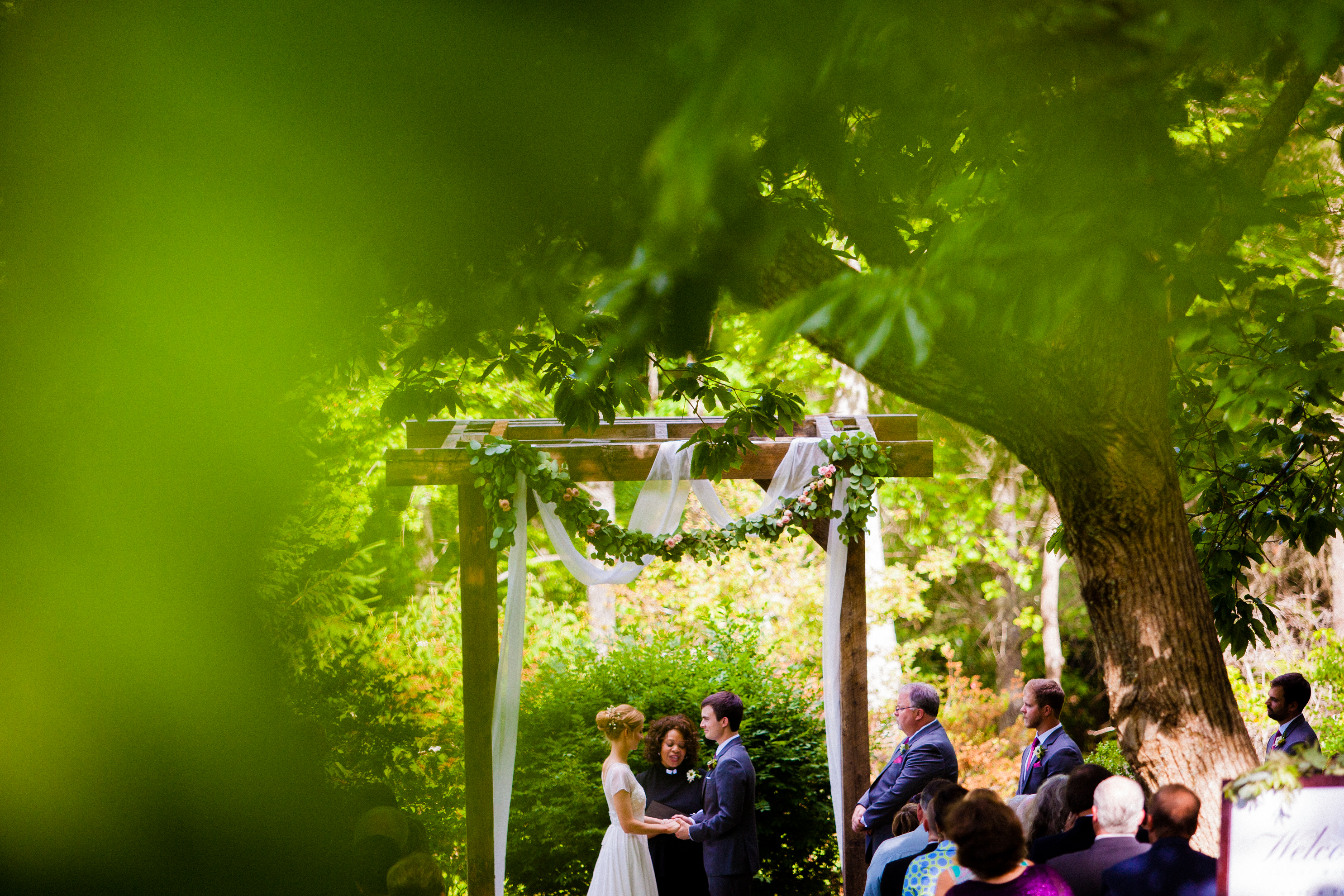 I adore shooting through things, other tree's, grass etc… I feel as though it gives depth to an image. We've been informally called ninja's by multiple wedding guests. Many times during the wedding you will find us on the ground, hiding in a bush, up in a tree… Whatever needs to be done to get the image!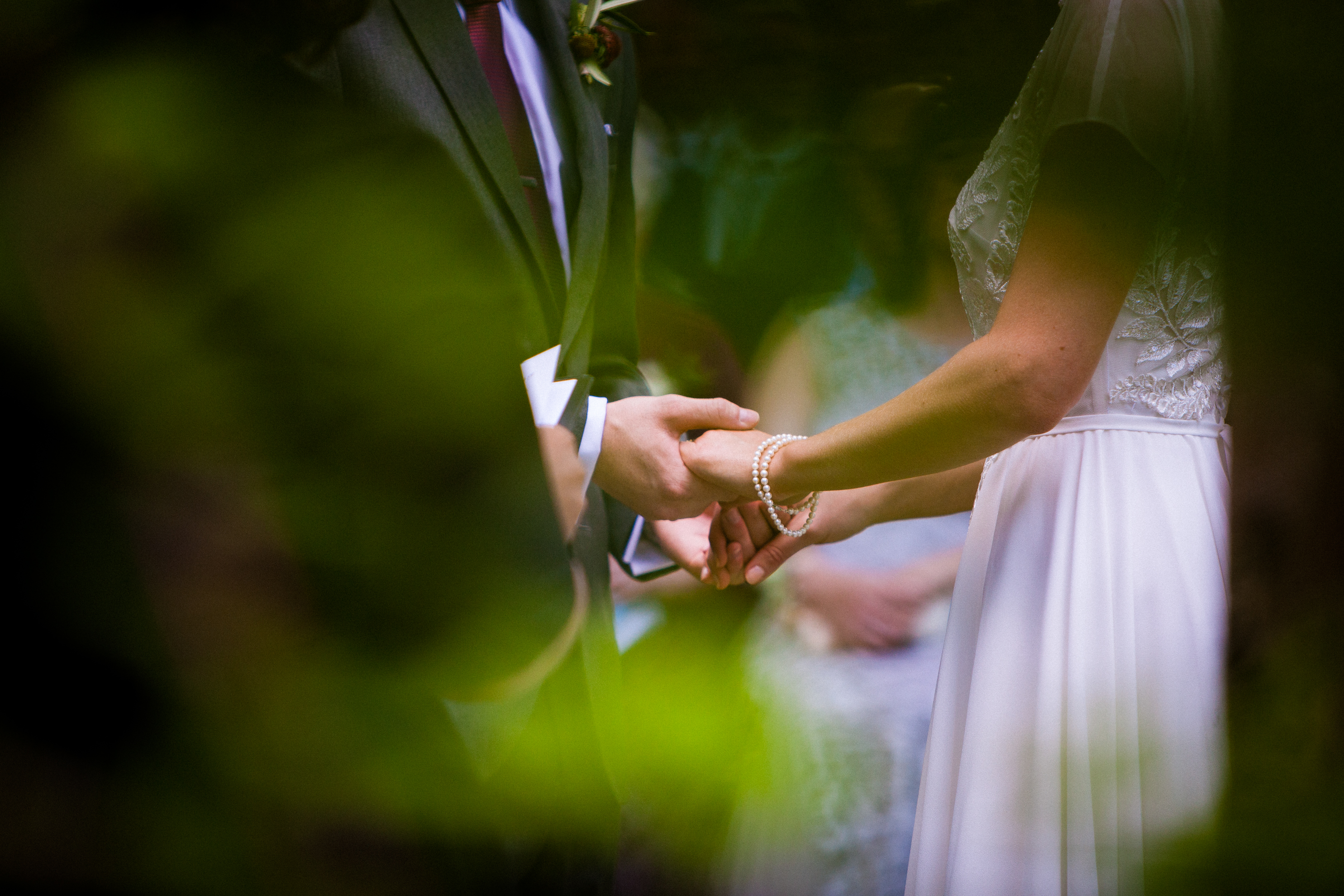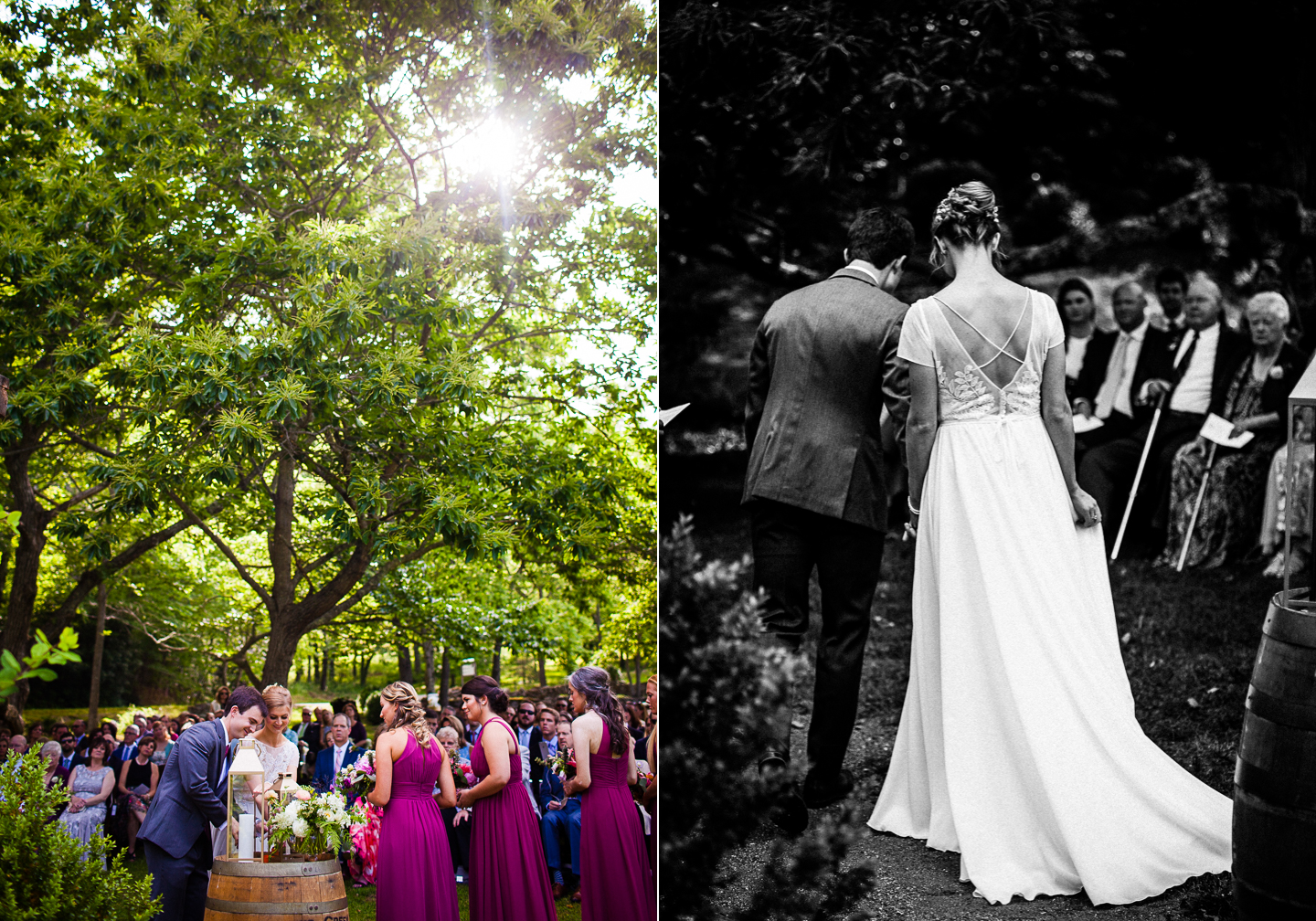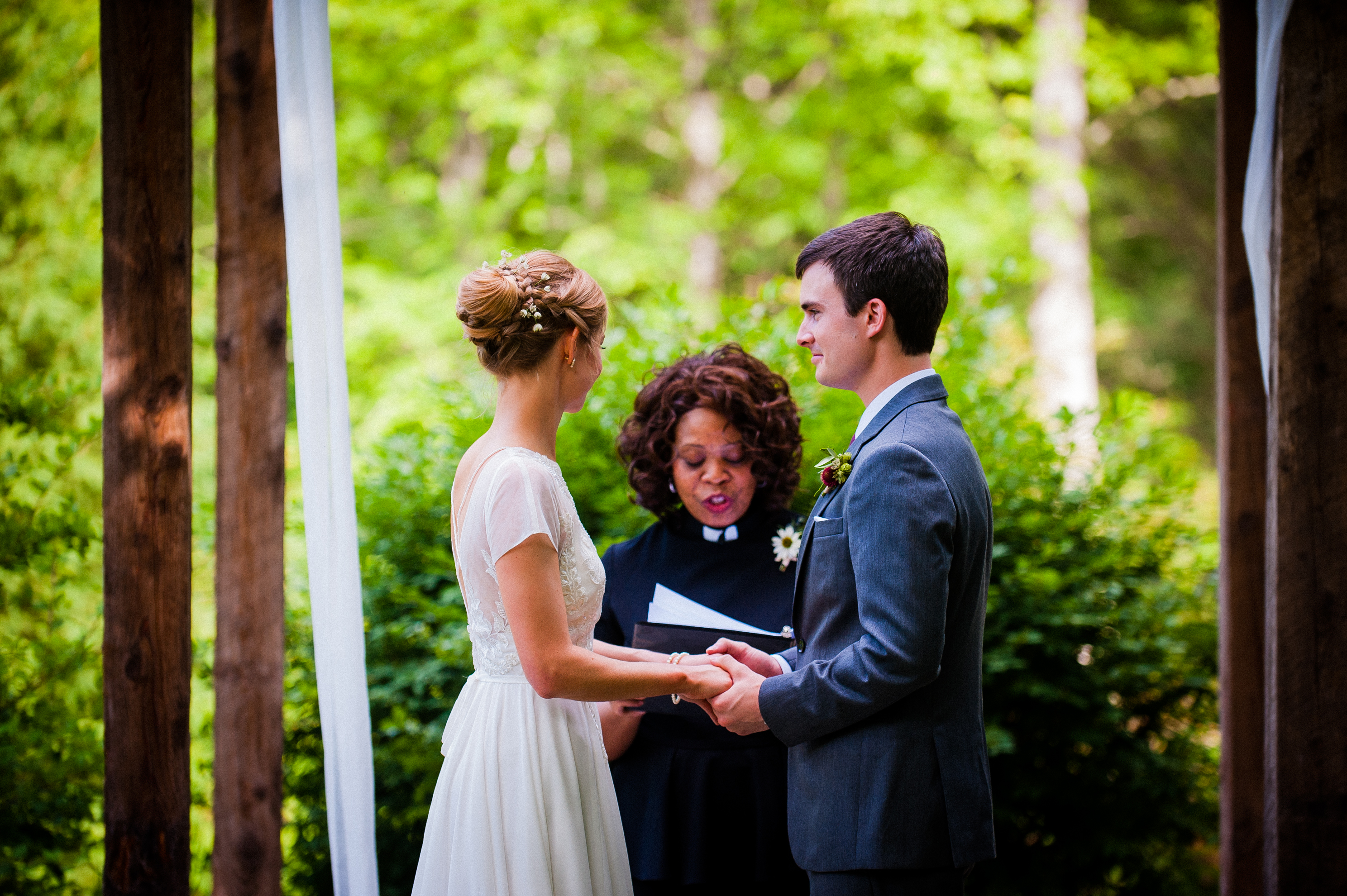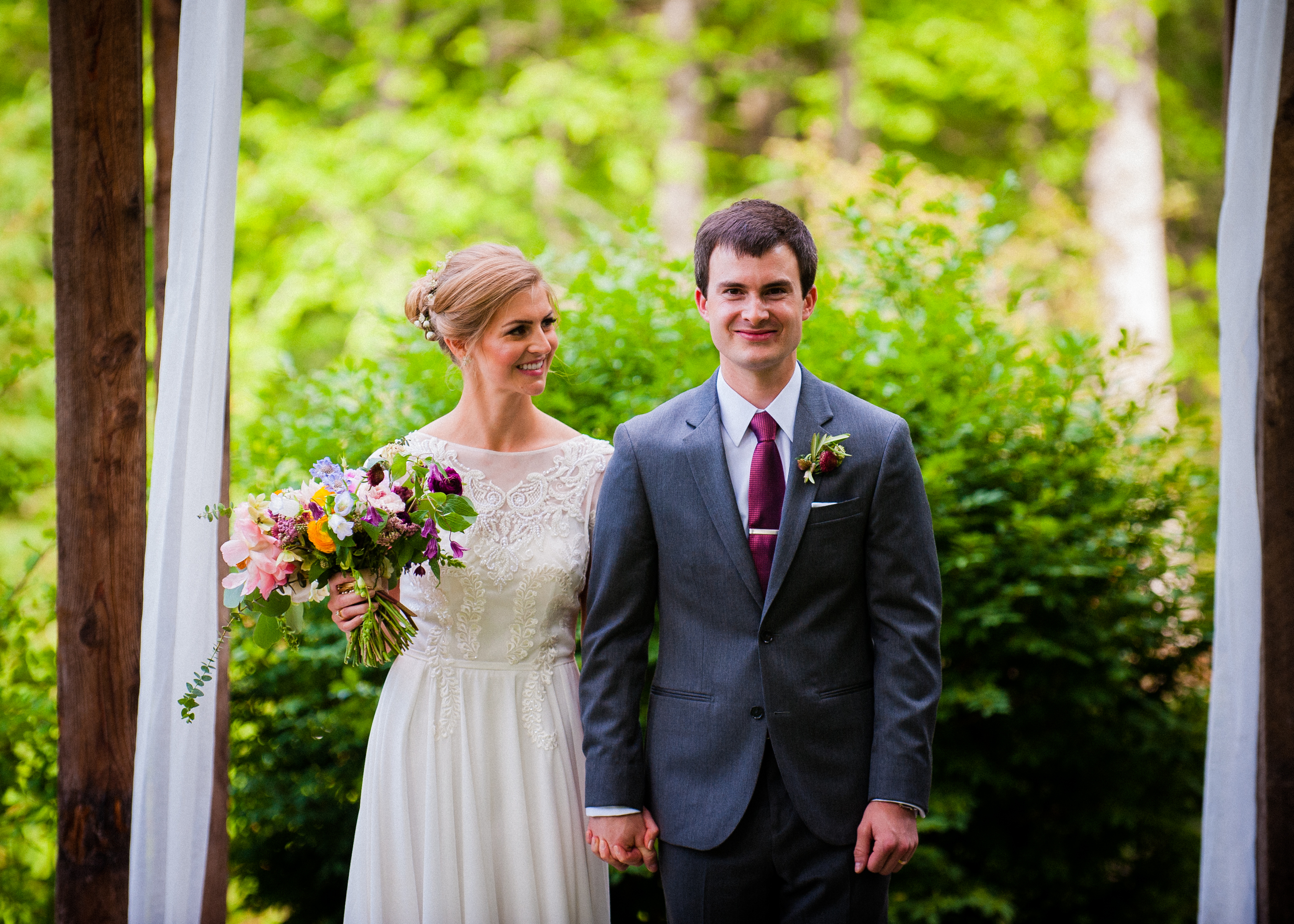 How adorable are these two?! I mean really!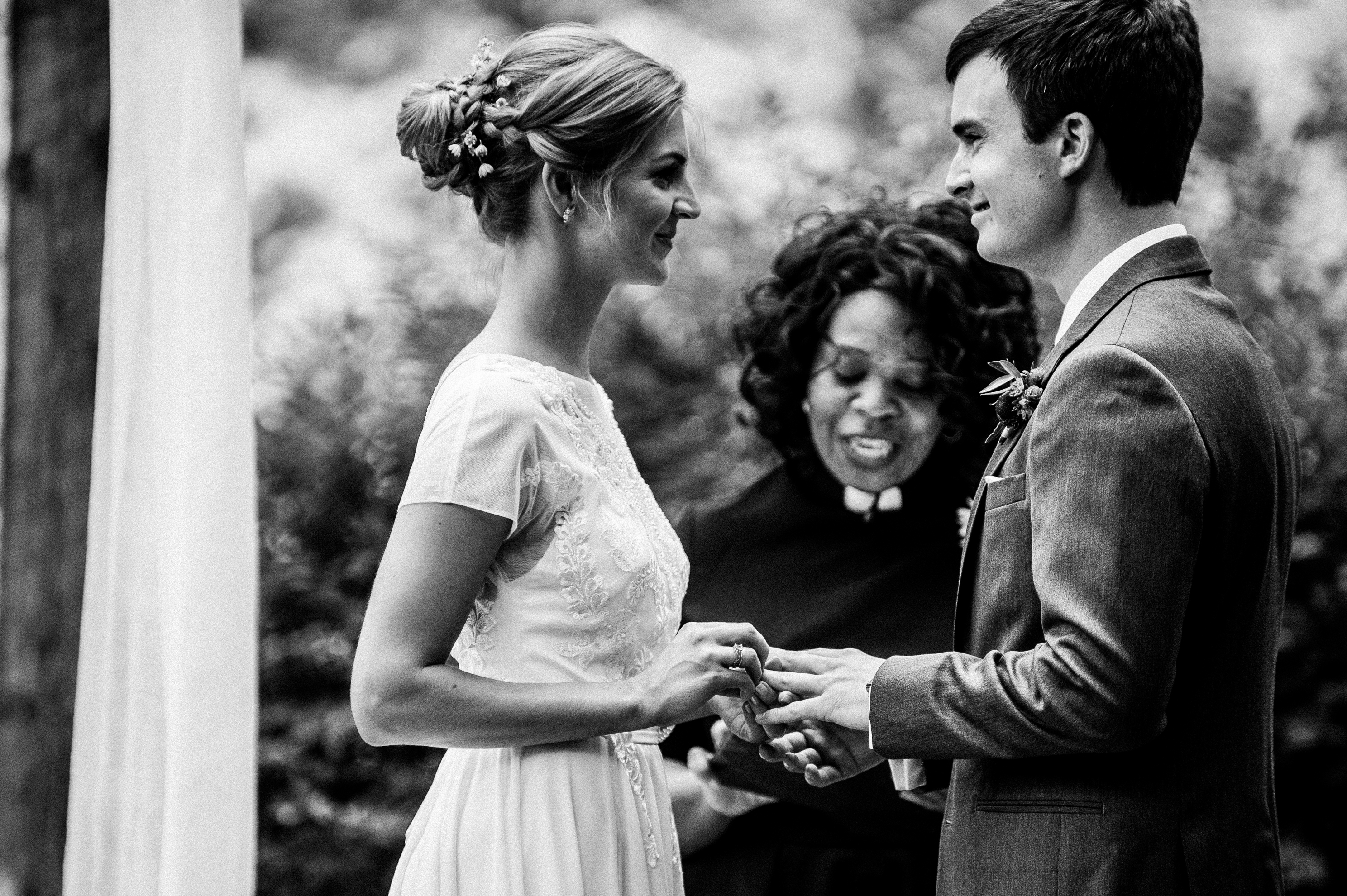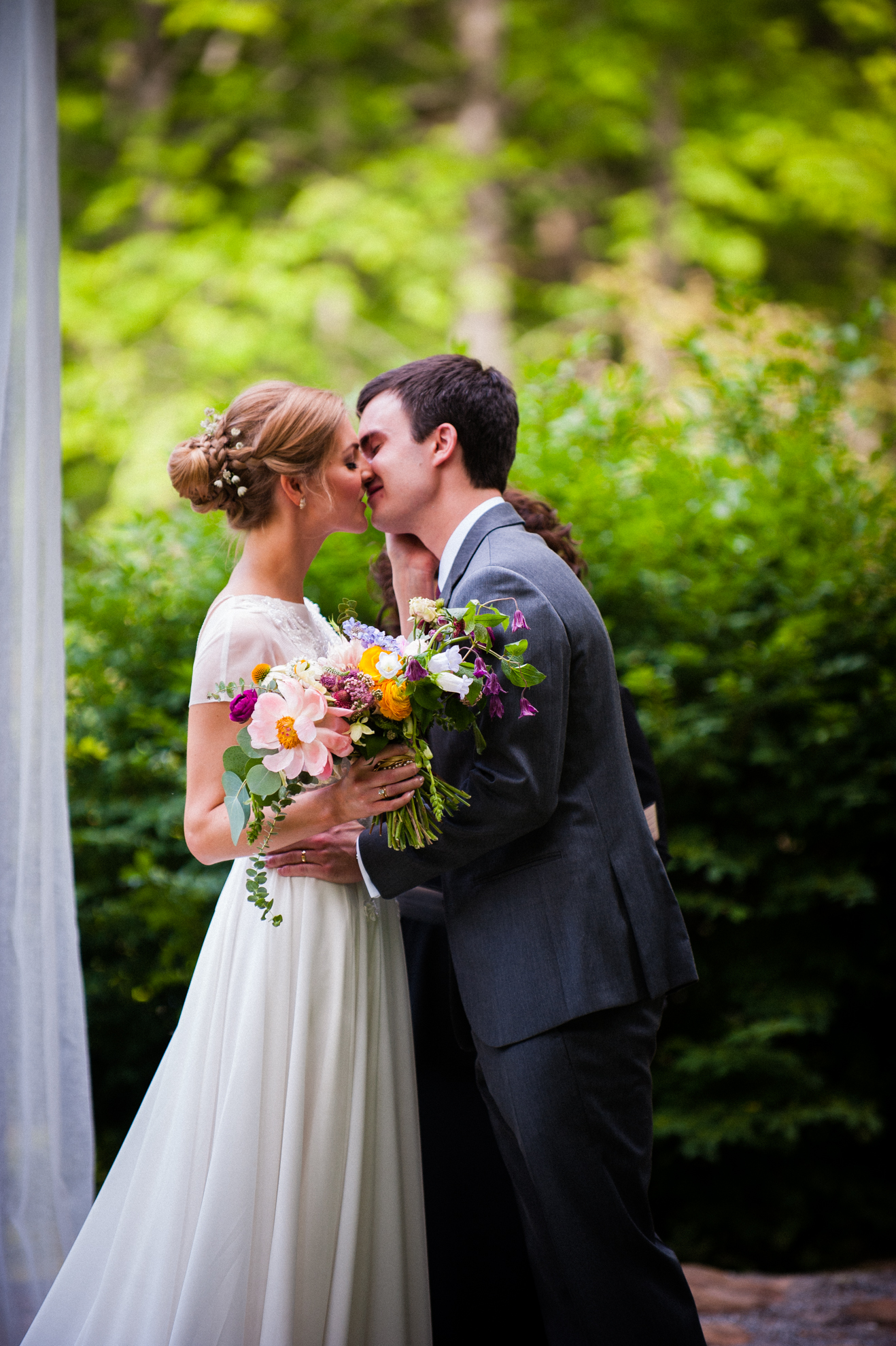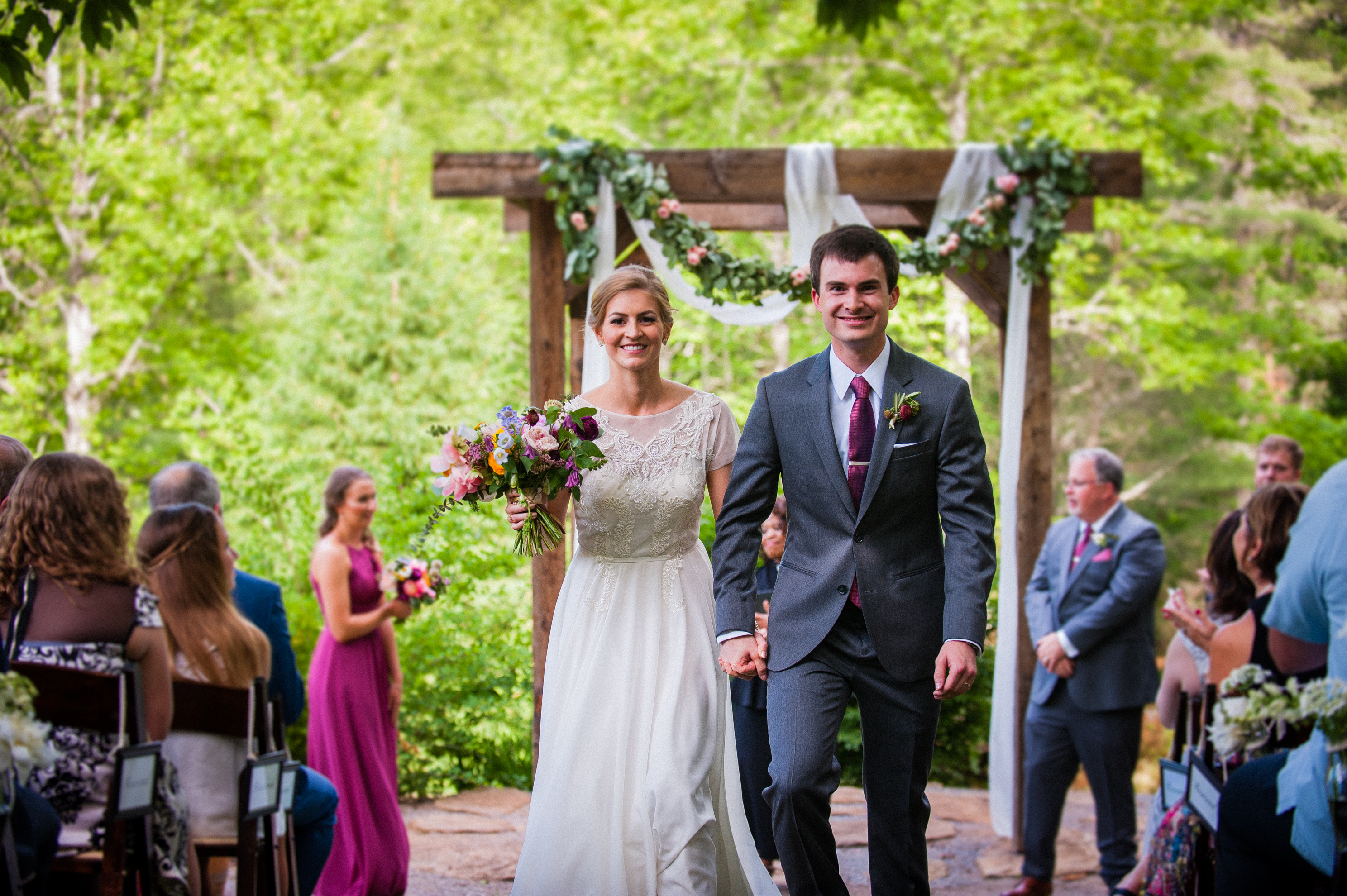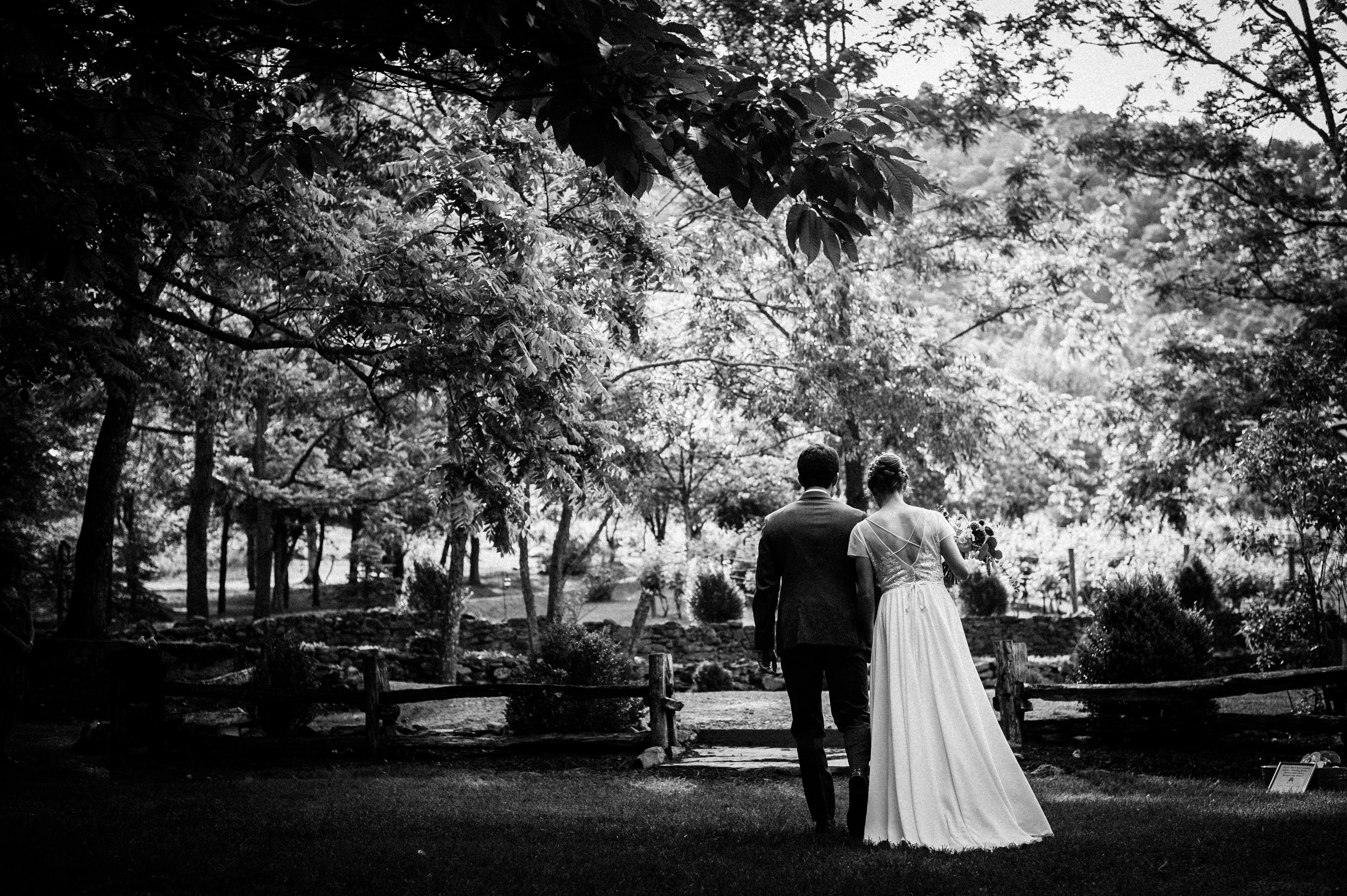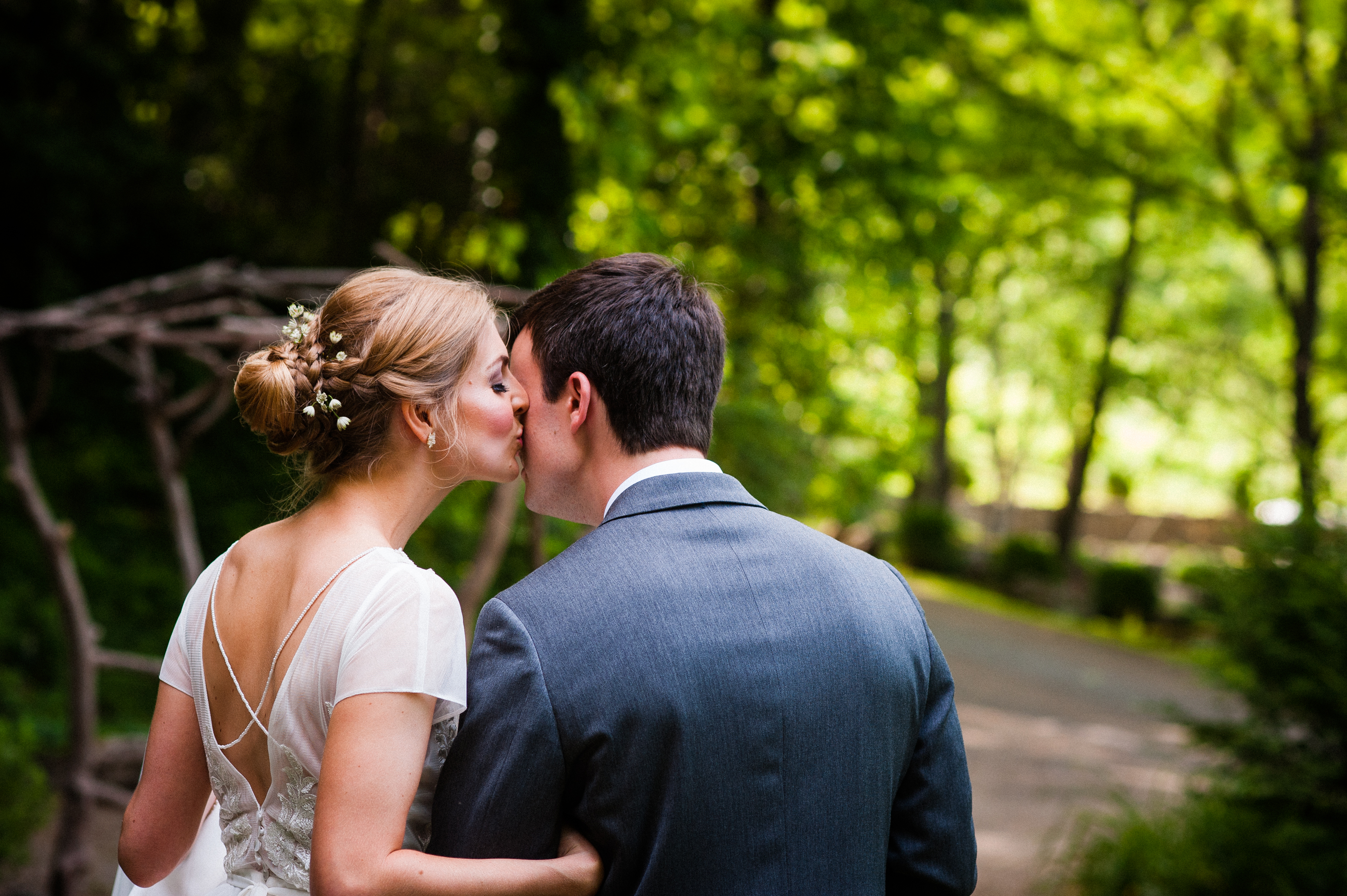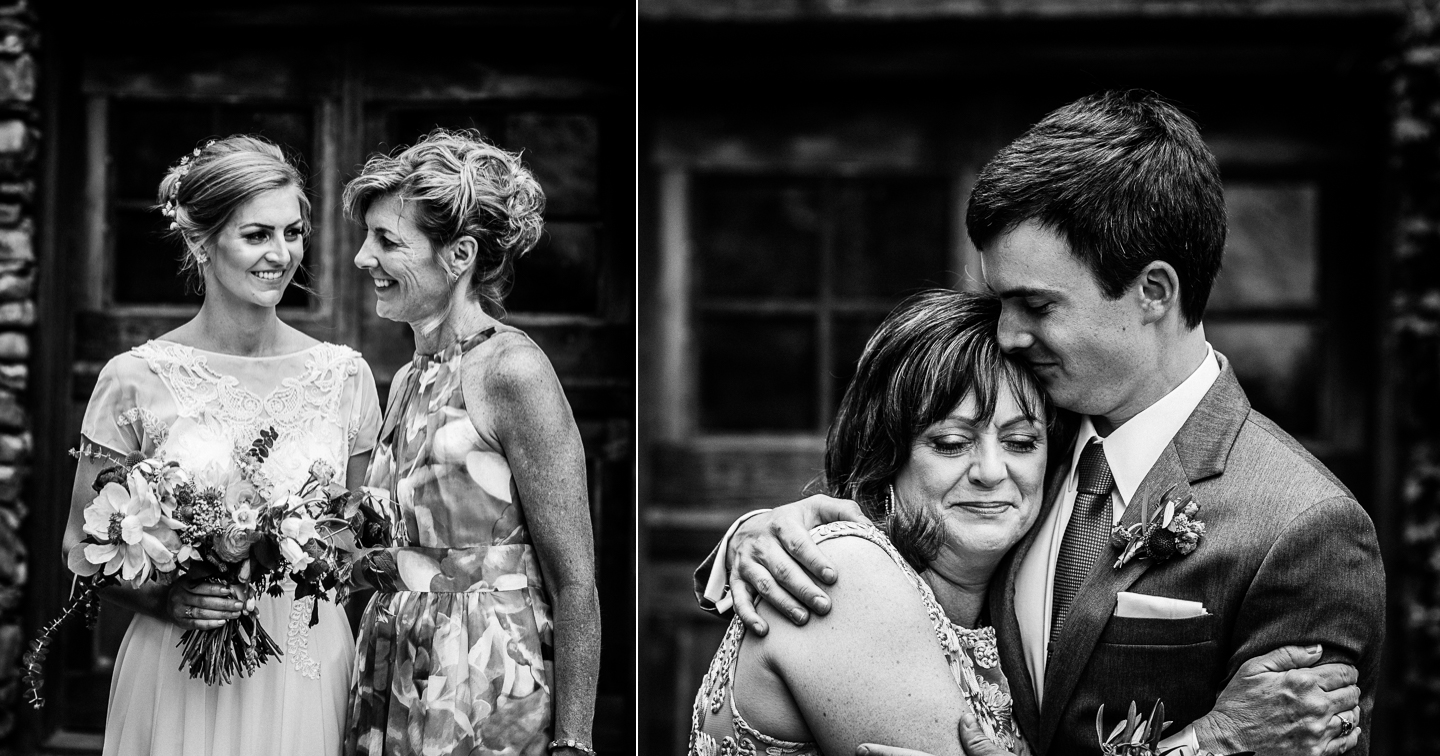 No awkward deer in the headlights family pictures here… We love capturing the sweet moments that happen between our couples and their wonderful families!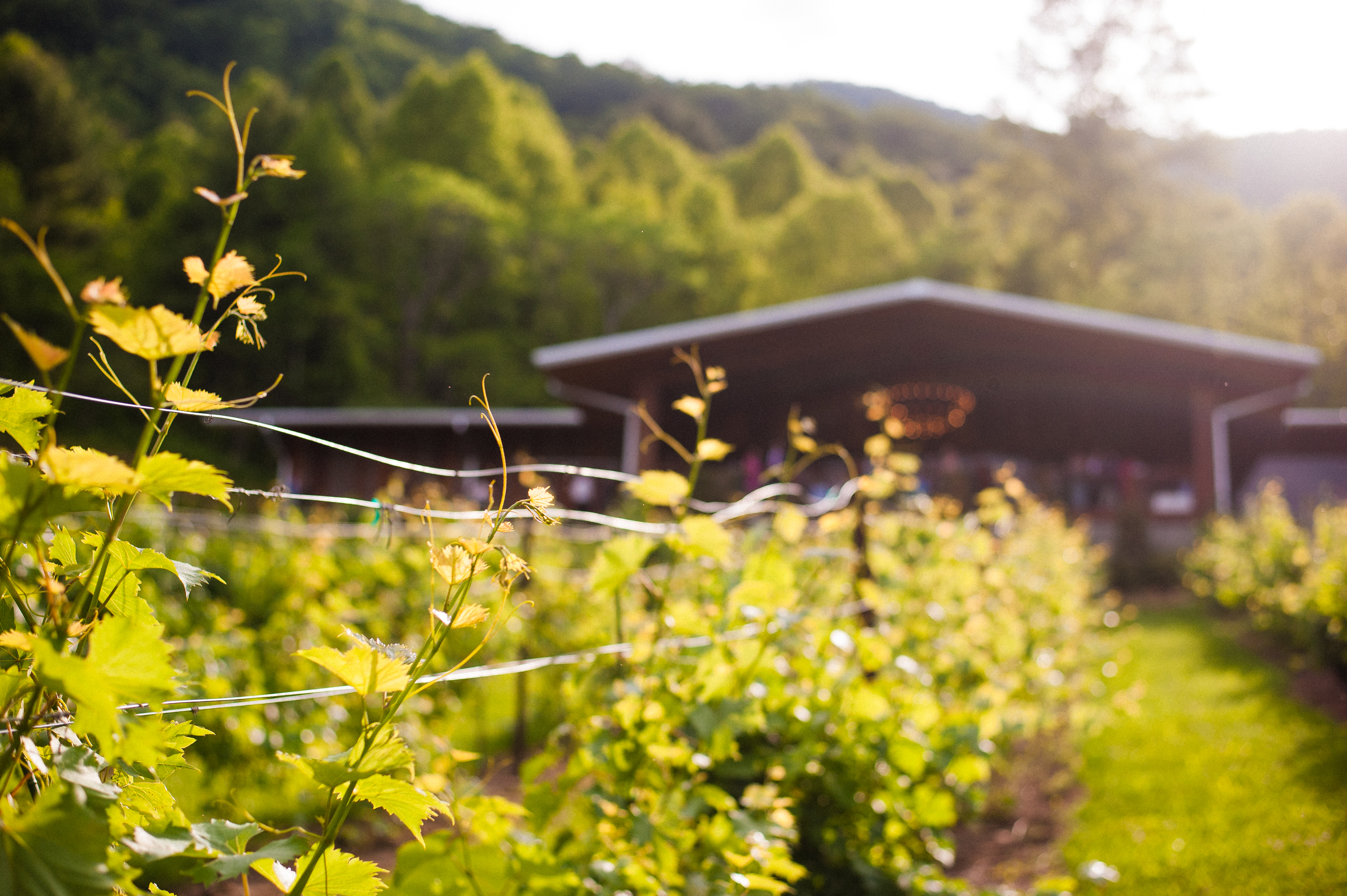 After the ceremony guests made their way past the vineyards and up to the newly built reception lodge. Upon arrival they were greeted with stunning mountain views.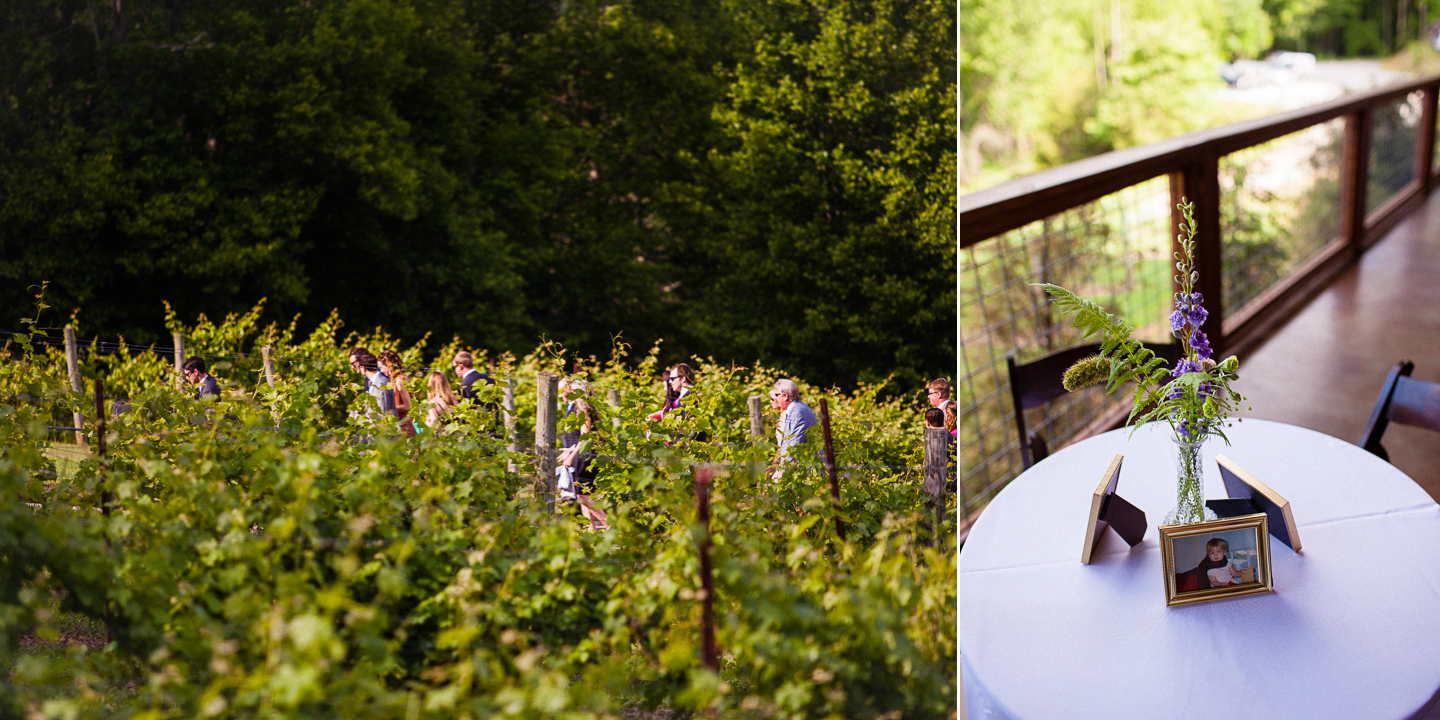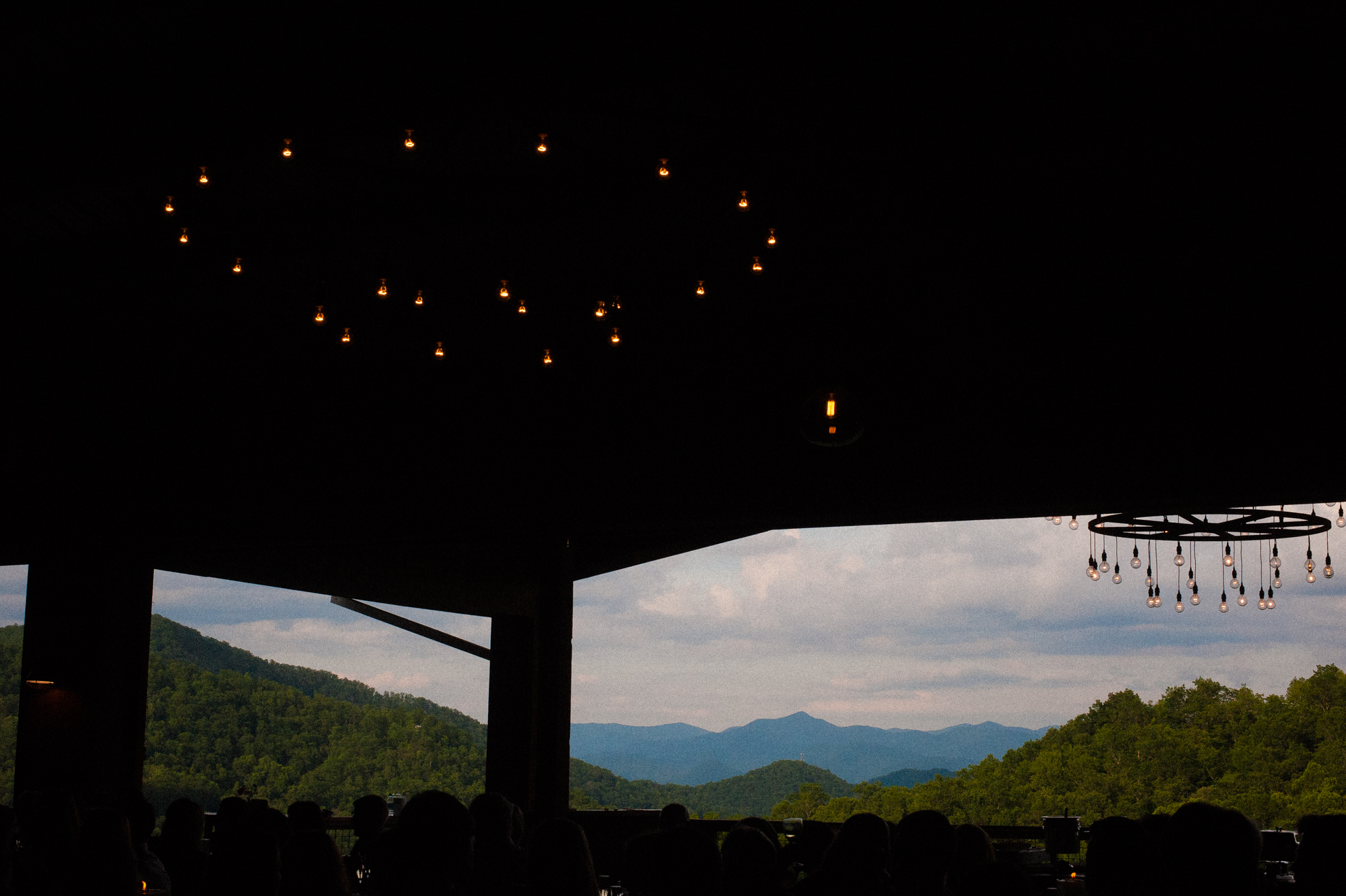 Could your dinner view get any better than that?!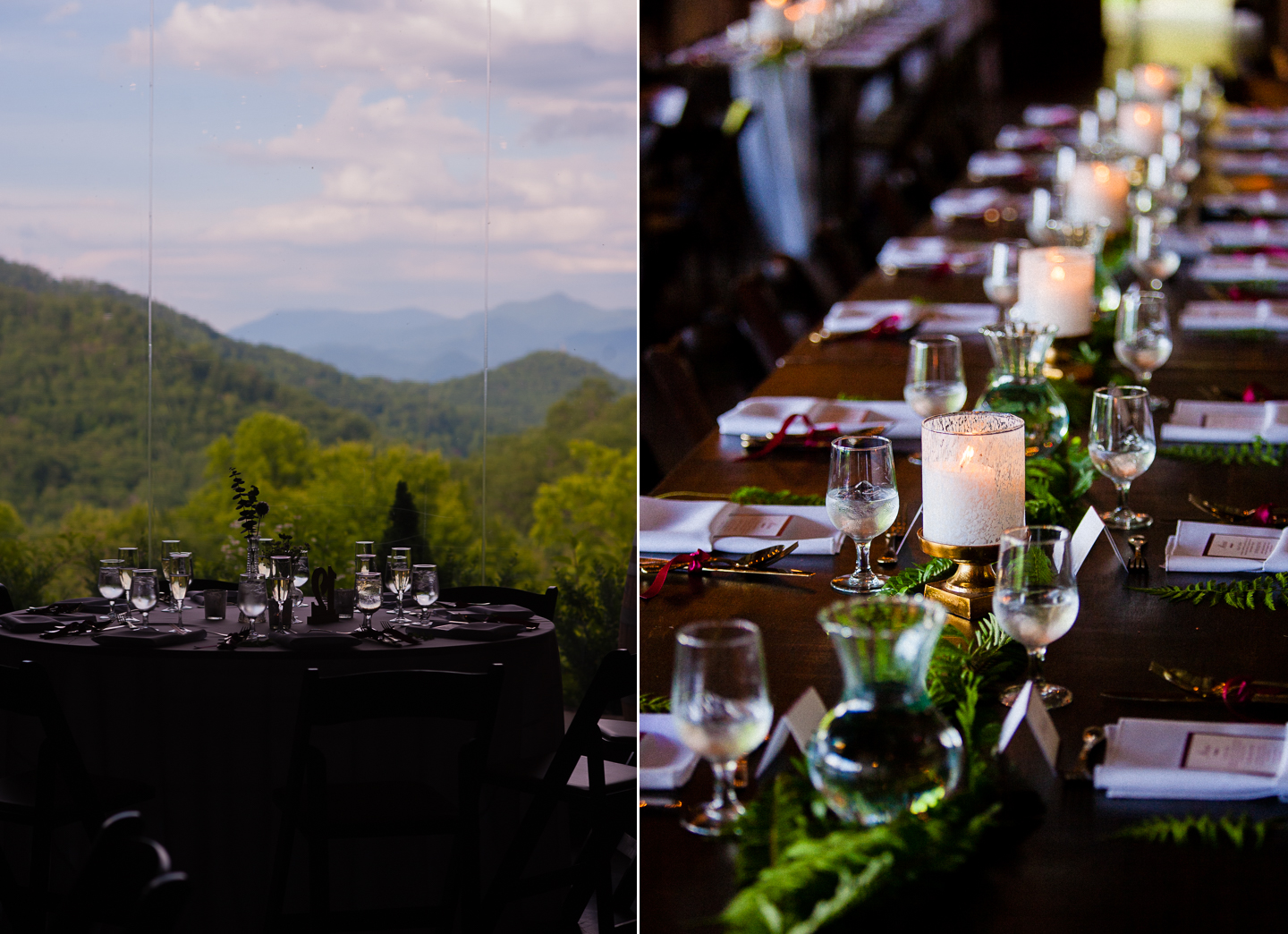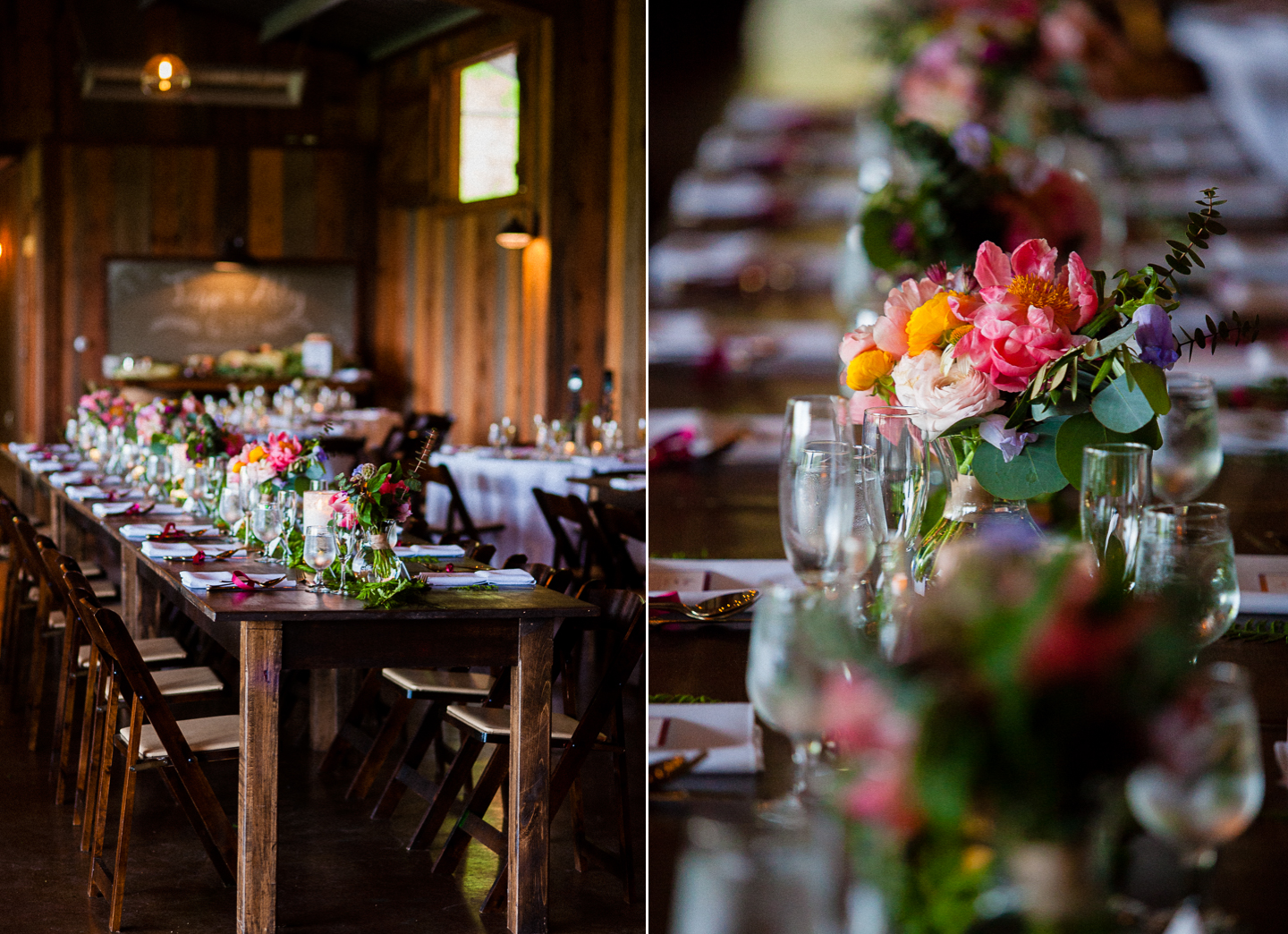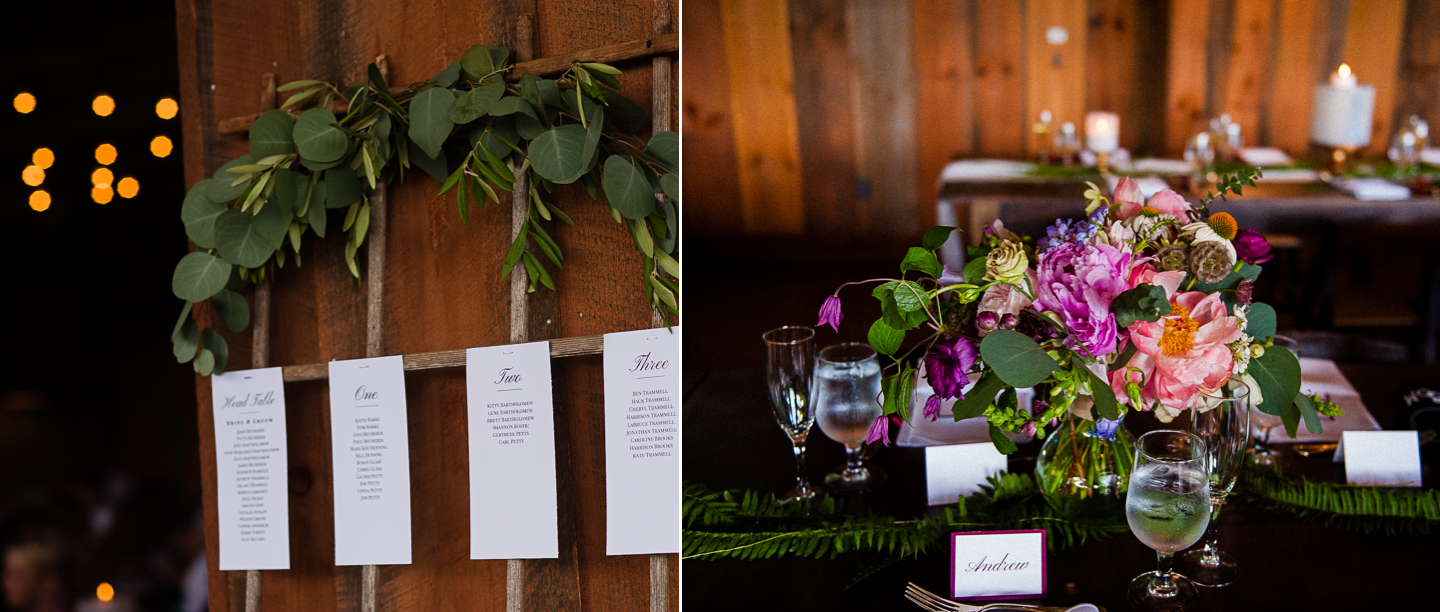 Abby and Tripp worked together with the talented Wendy with Weddings by Wendy and Lauren at
Sweet Stem's Flower Bar
to create a gorgeously designed wedding reception. Jewel tones alongside lot's of earthy greens made up the tabletop decor. Place settings were adorned with one beautiful fern leaf atop a collection of both square and round tables.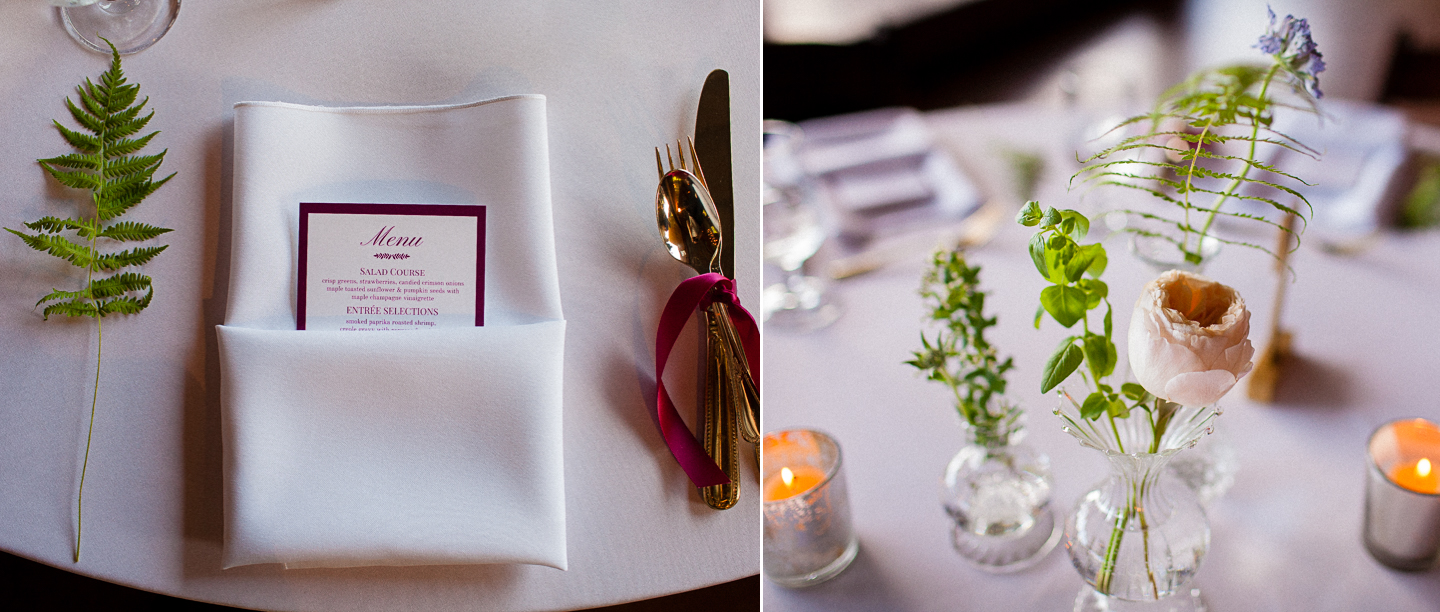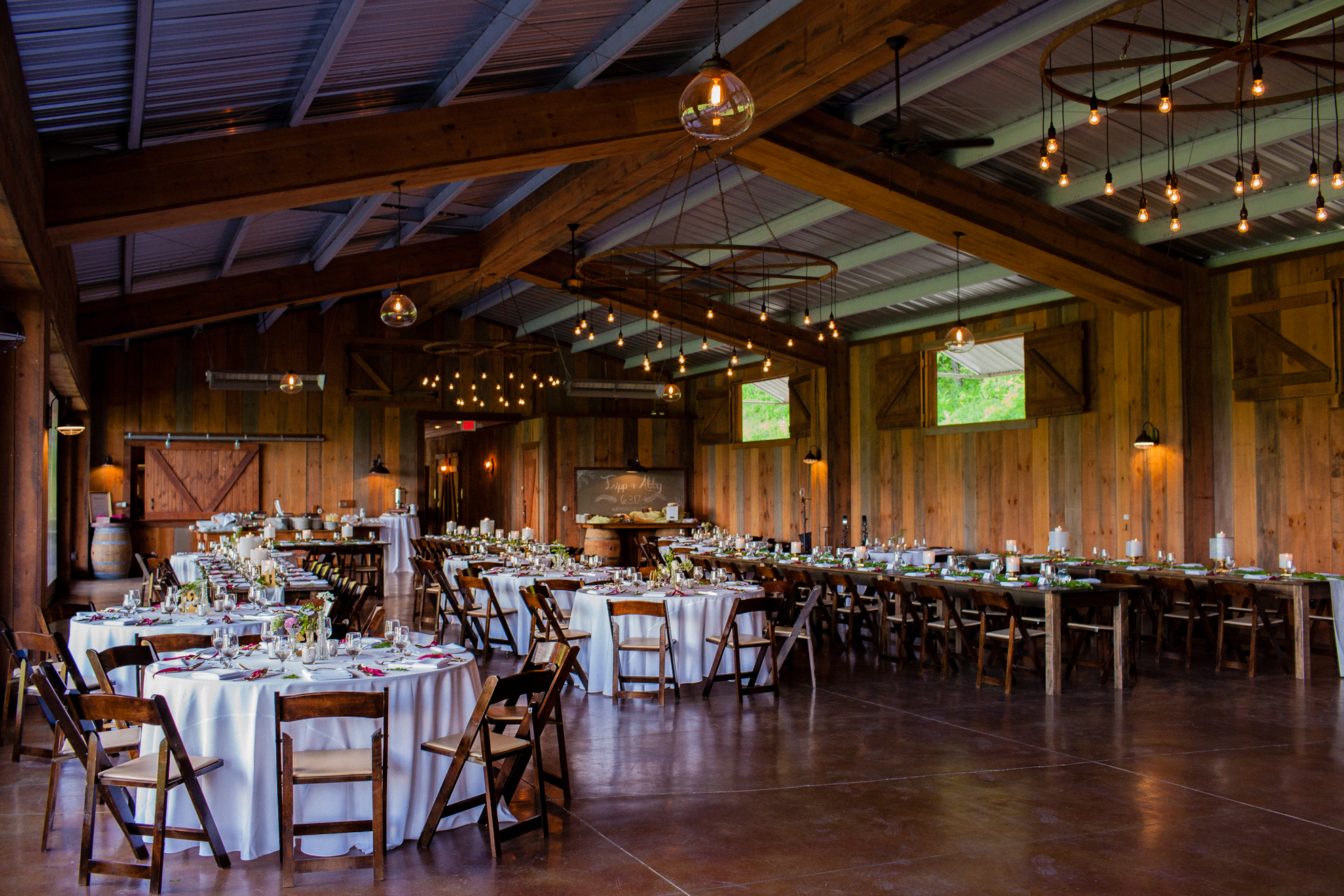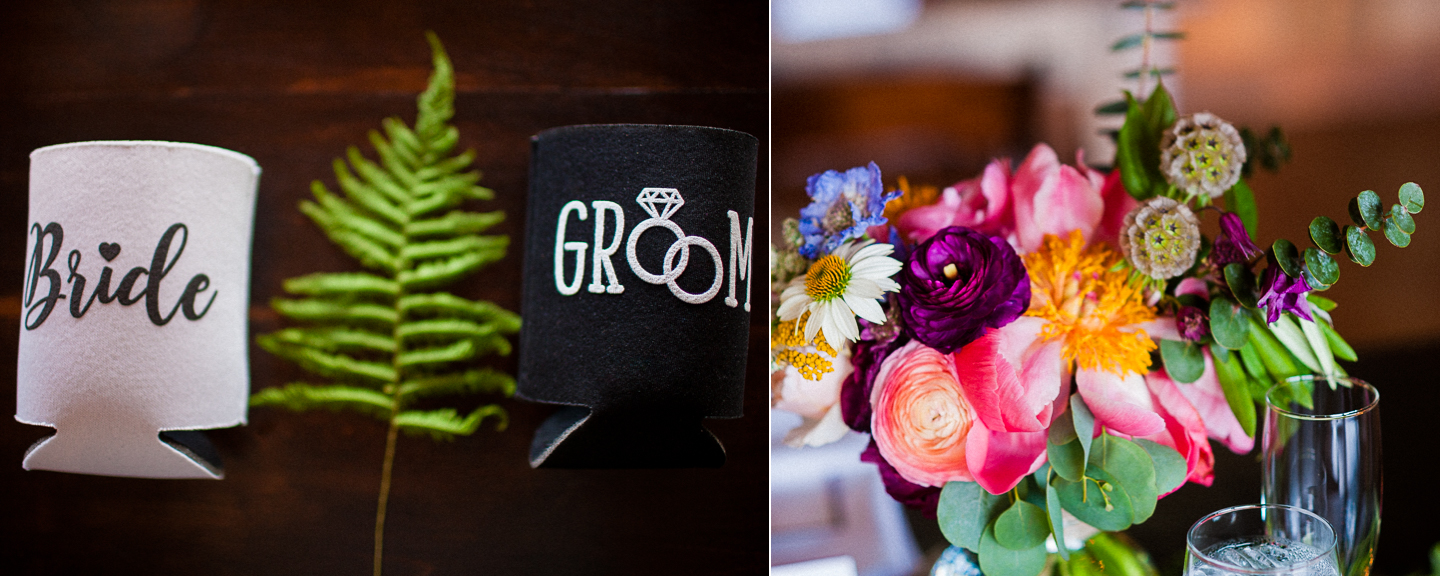 The amazing and, most importantly delicious, food was created by Kim and her fabulous team at
Celine and Company Catering
based in Asheville.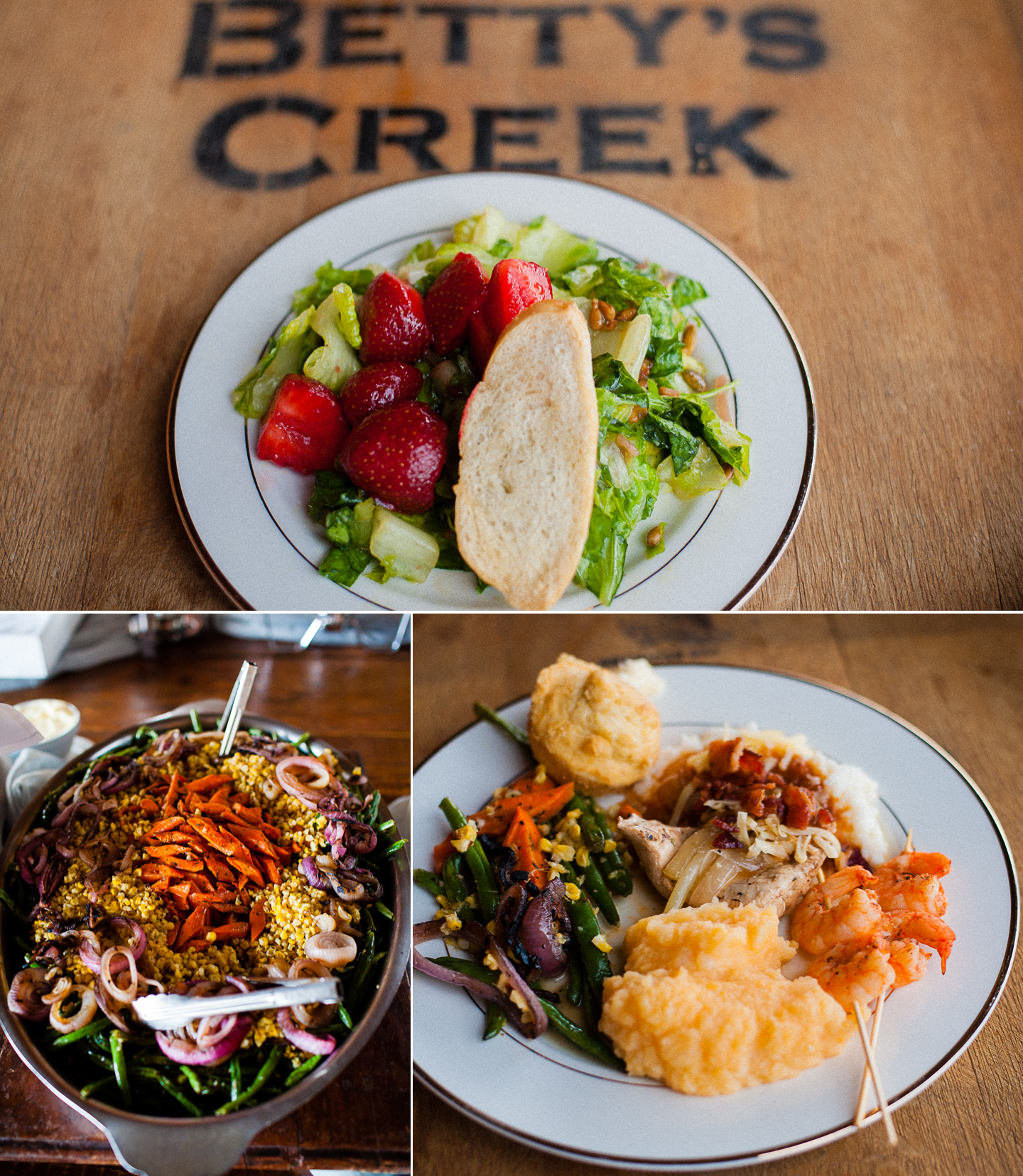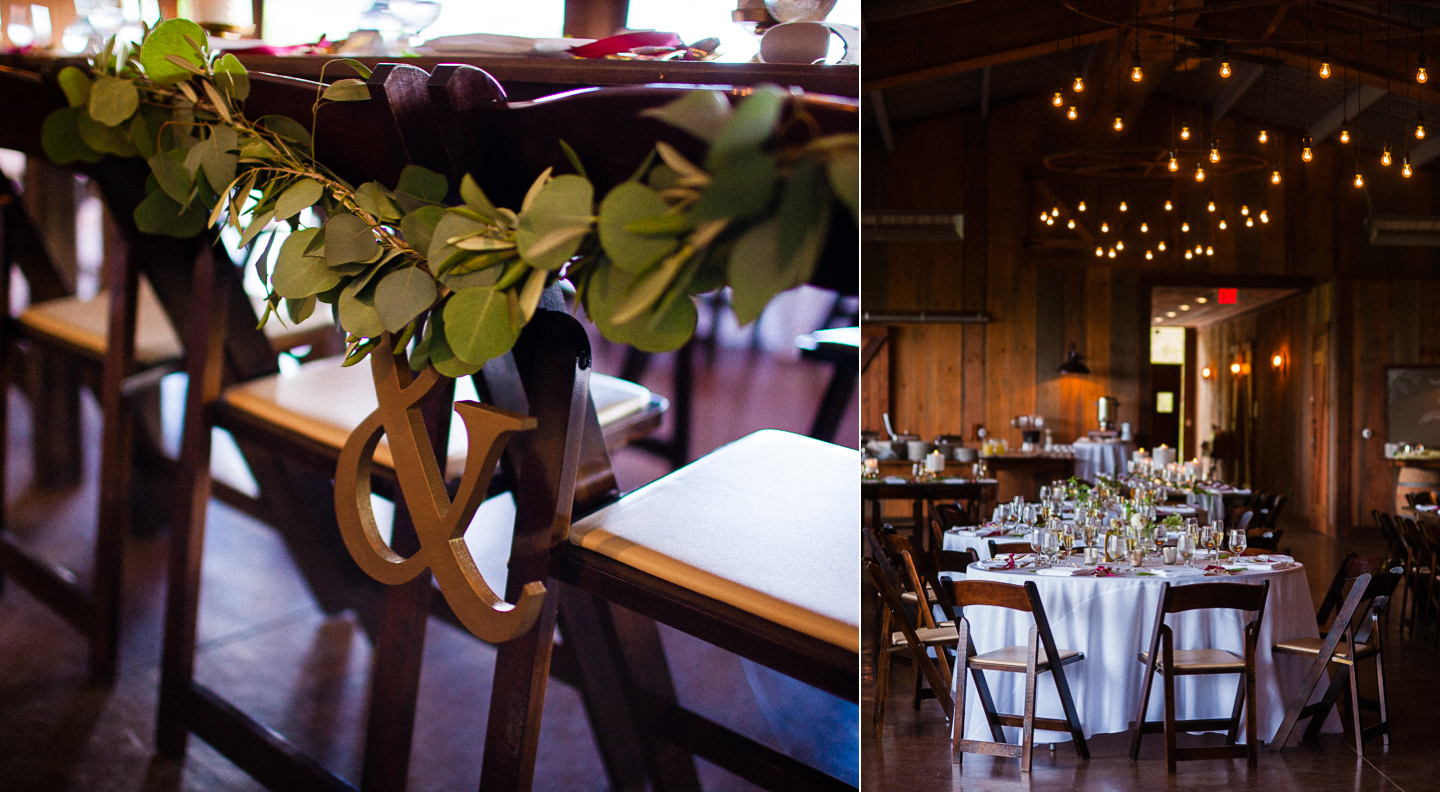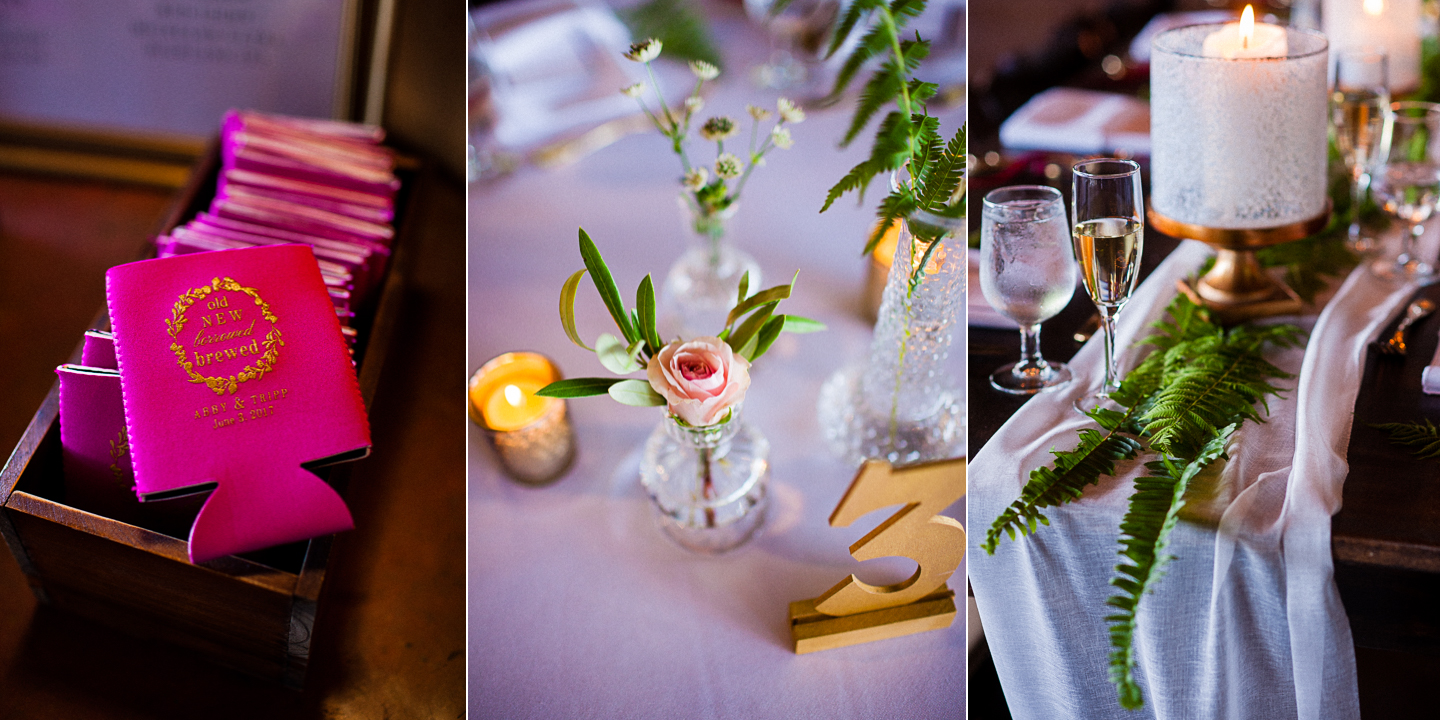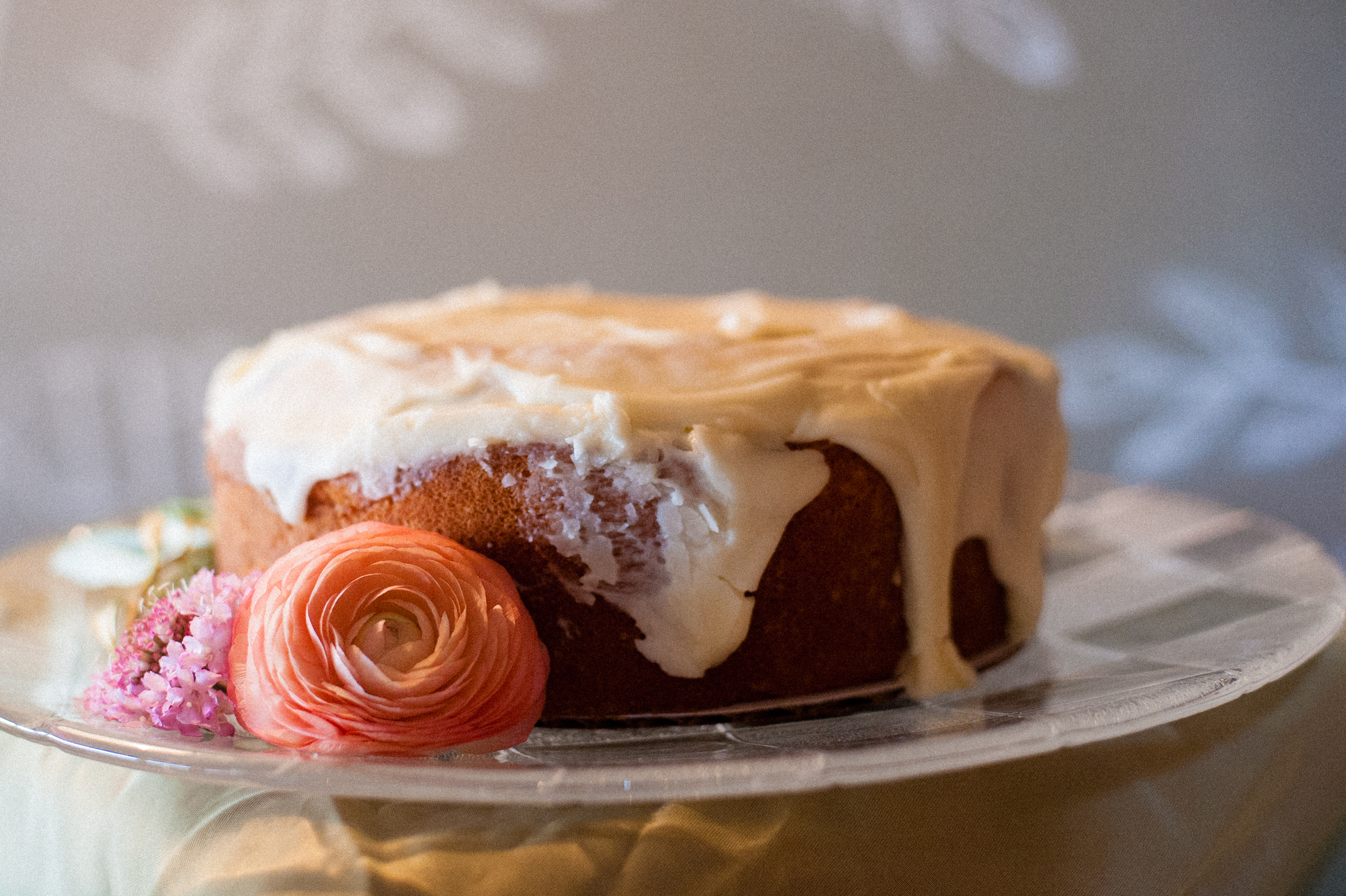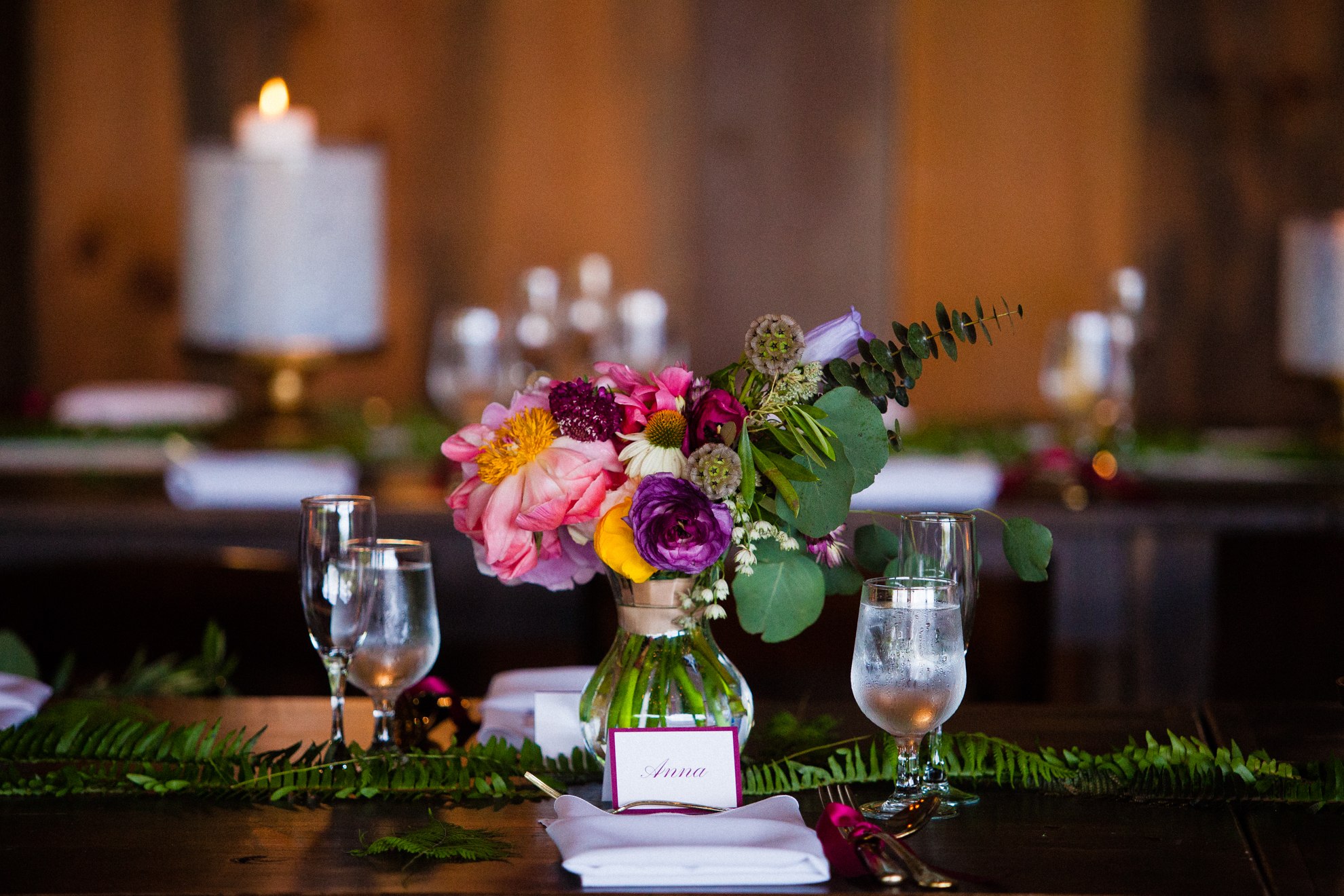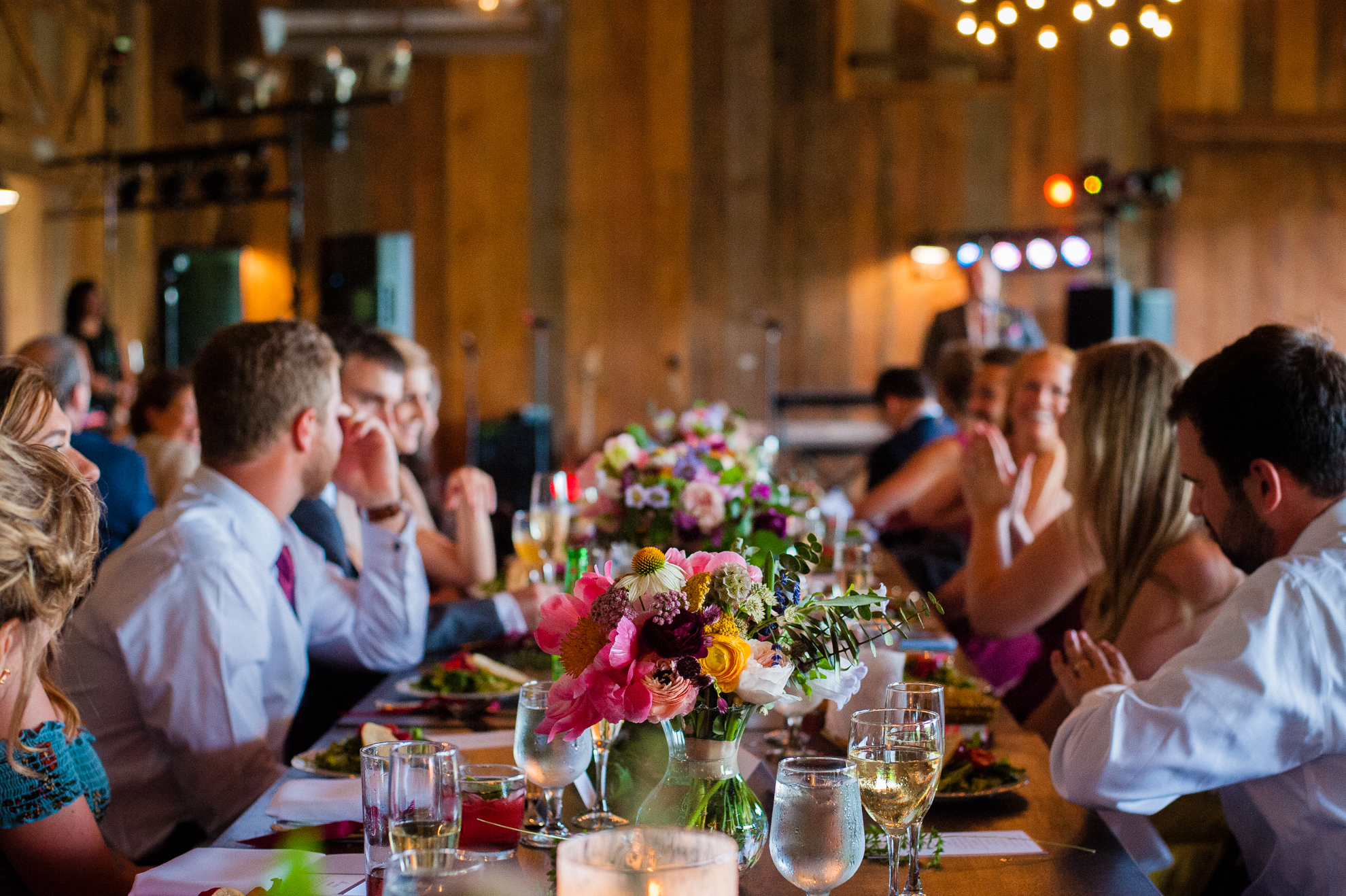 Once guests were seated toasts began… They were a perfect mixture of funny, thoughtful and sweet.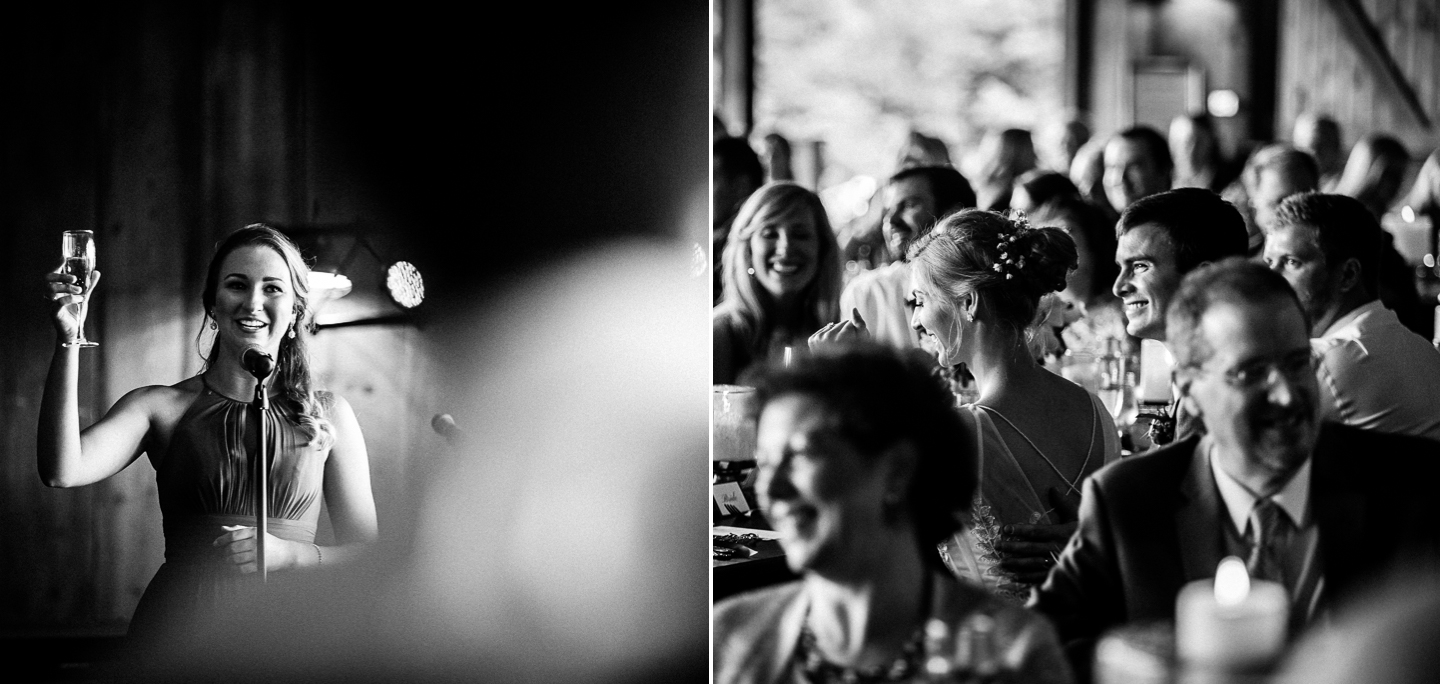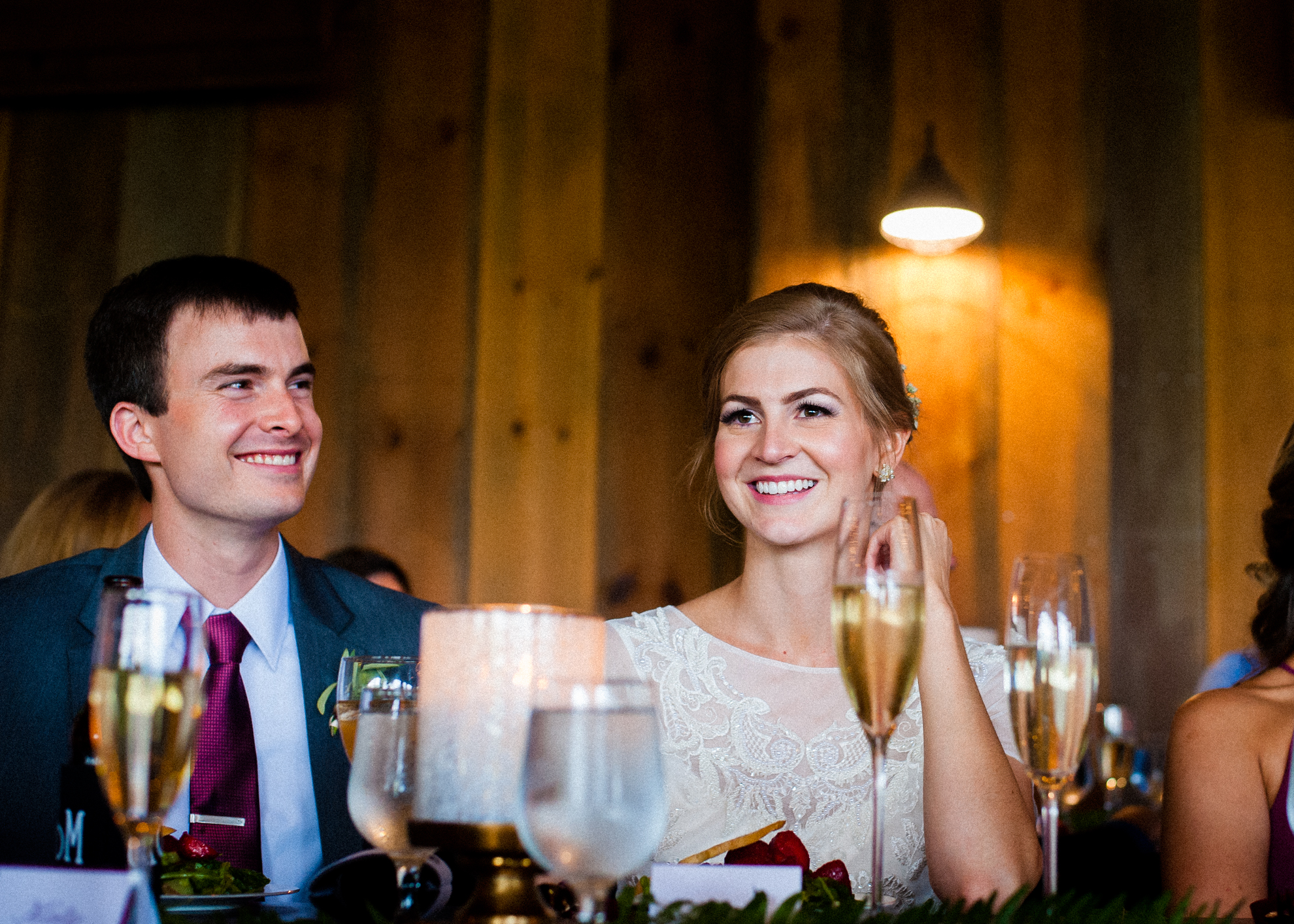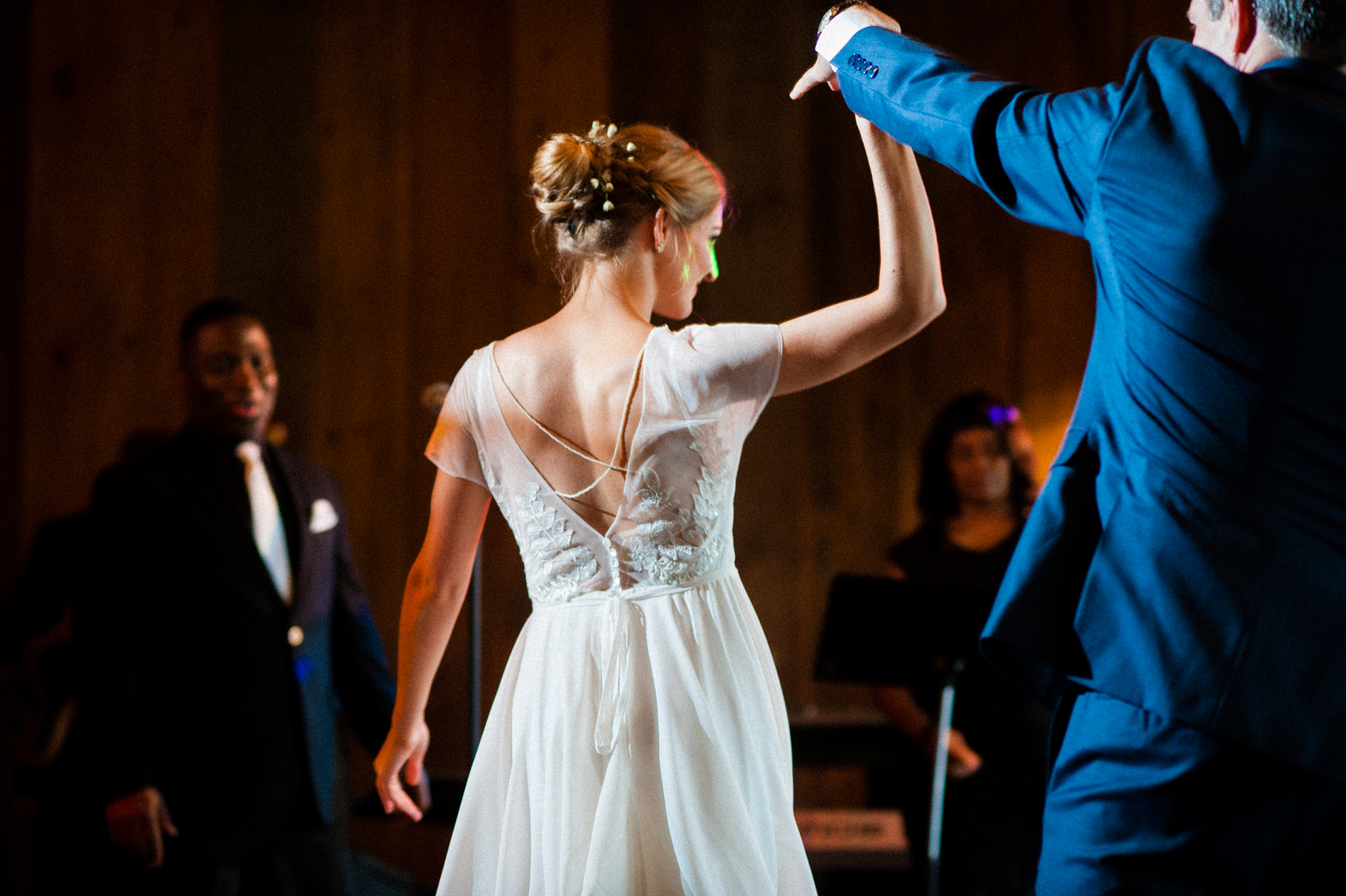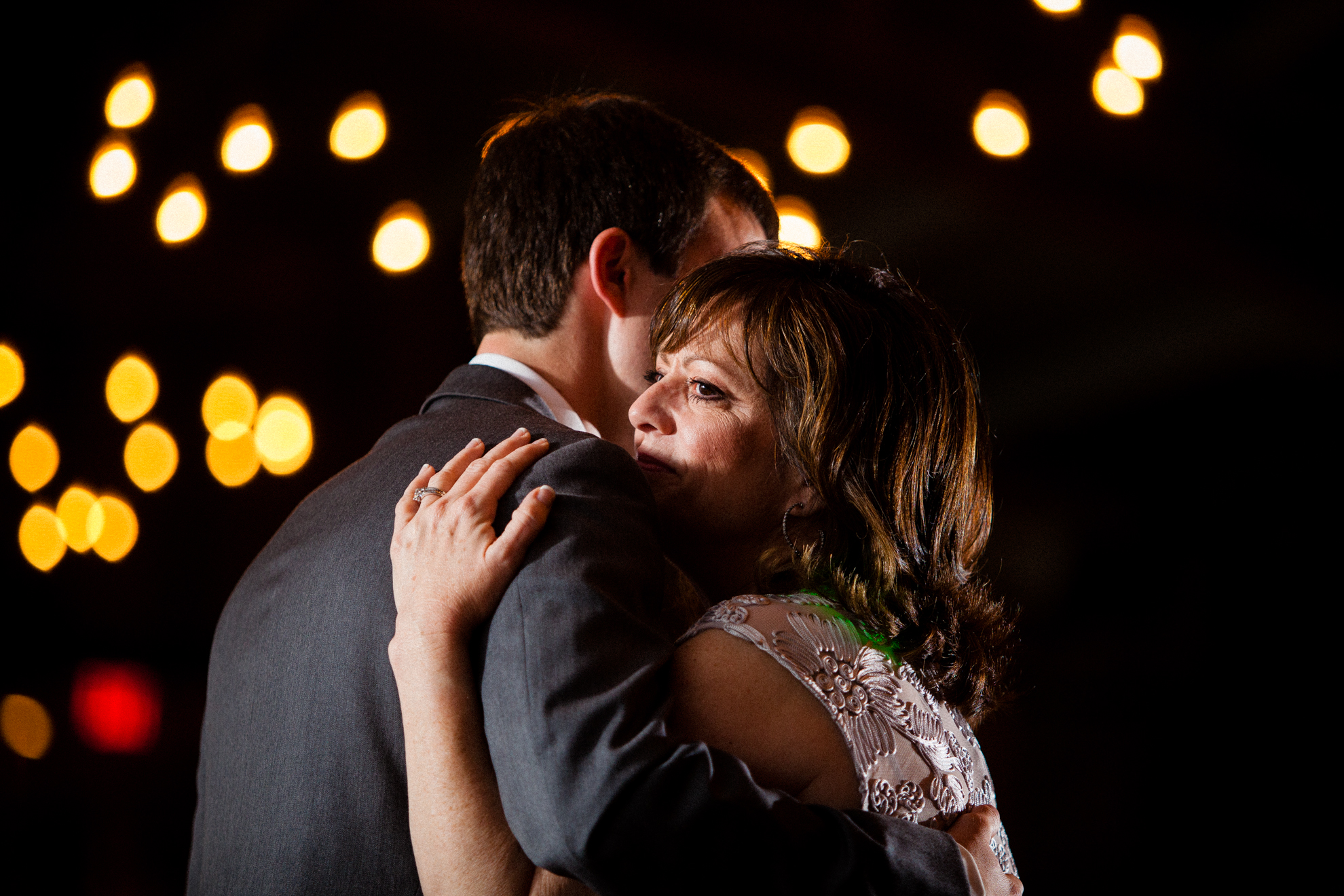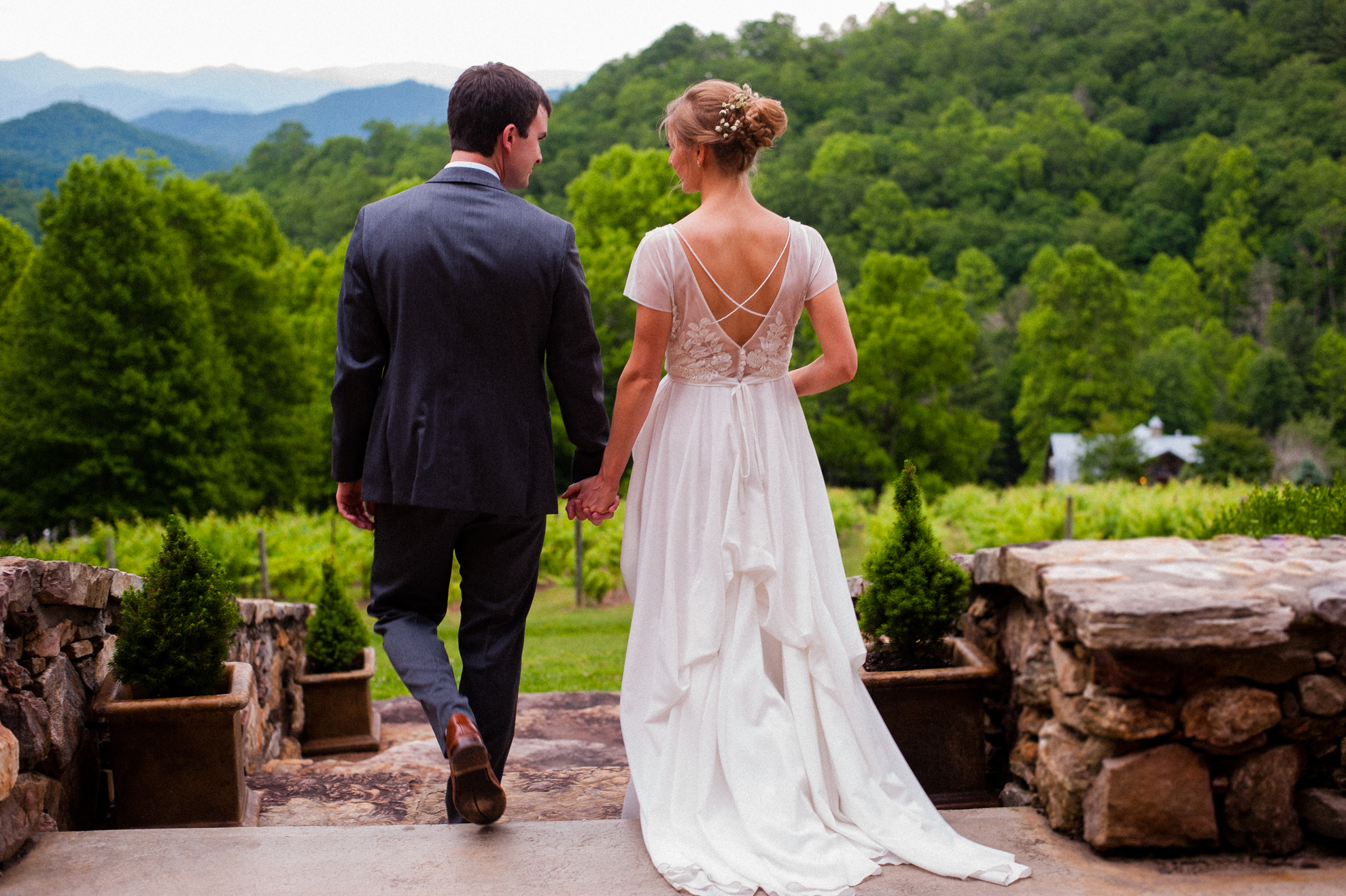 After the toasts and parent dances we were able to sneak Abby + Tripp out for some couples portraits by the Dunkard Barn and vineyards!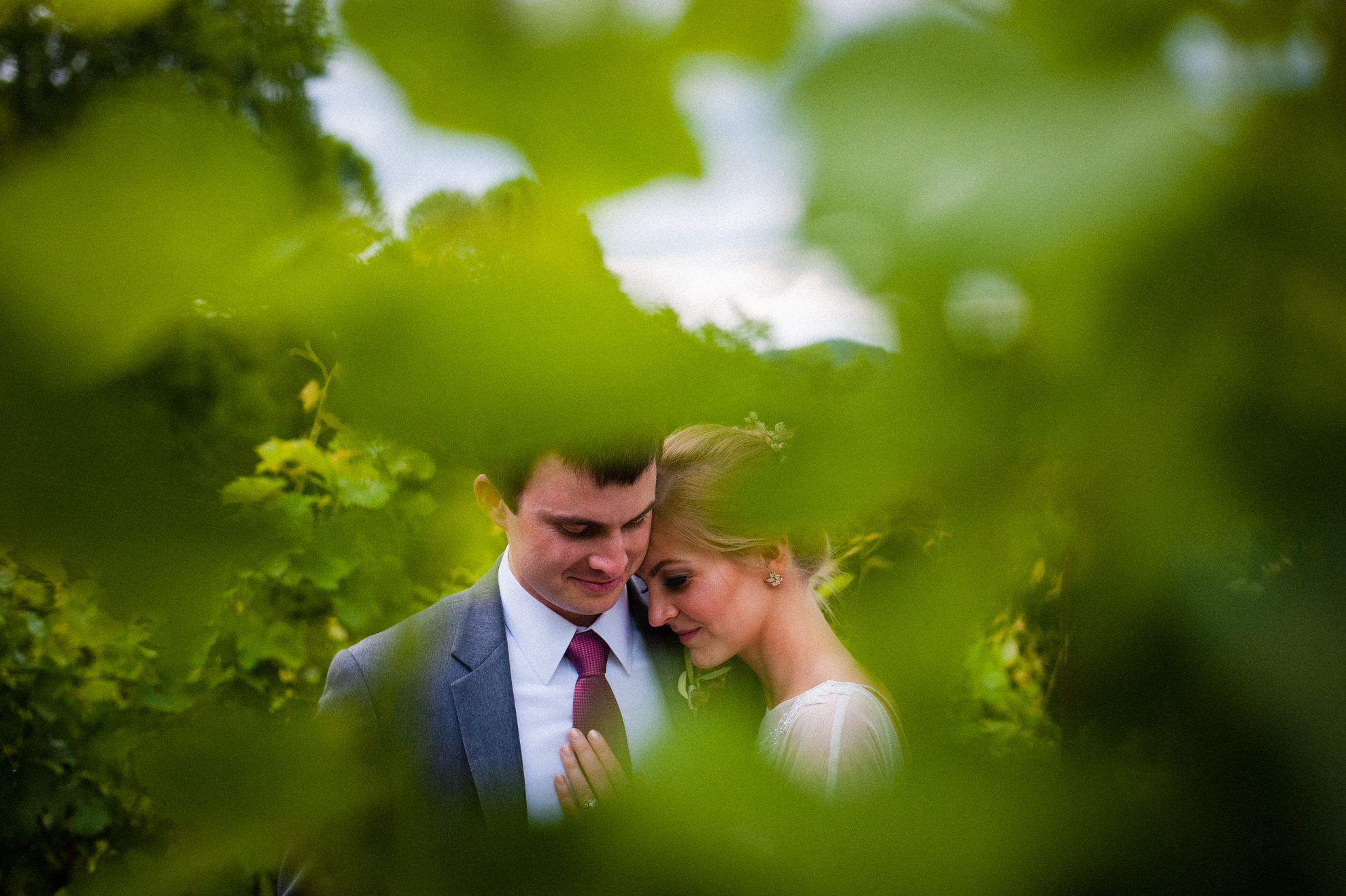 Again with the shooting through things… LOVE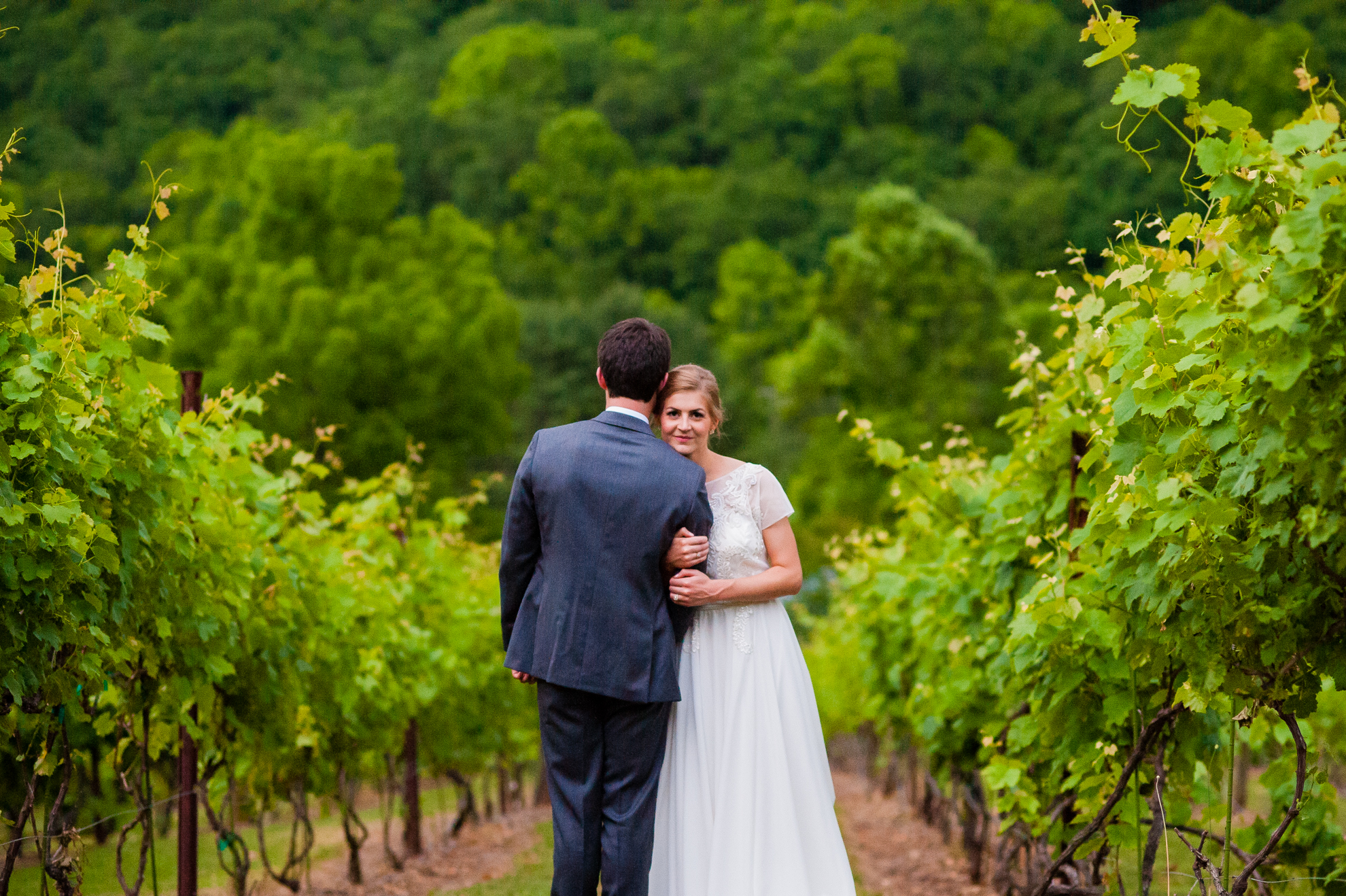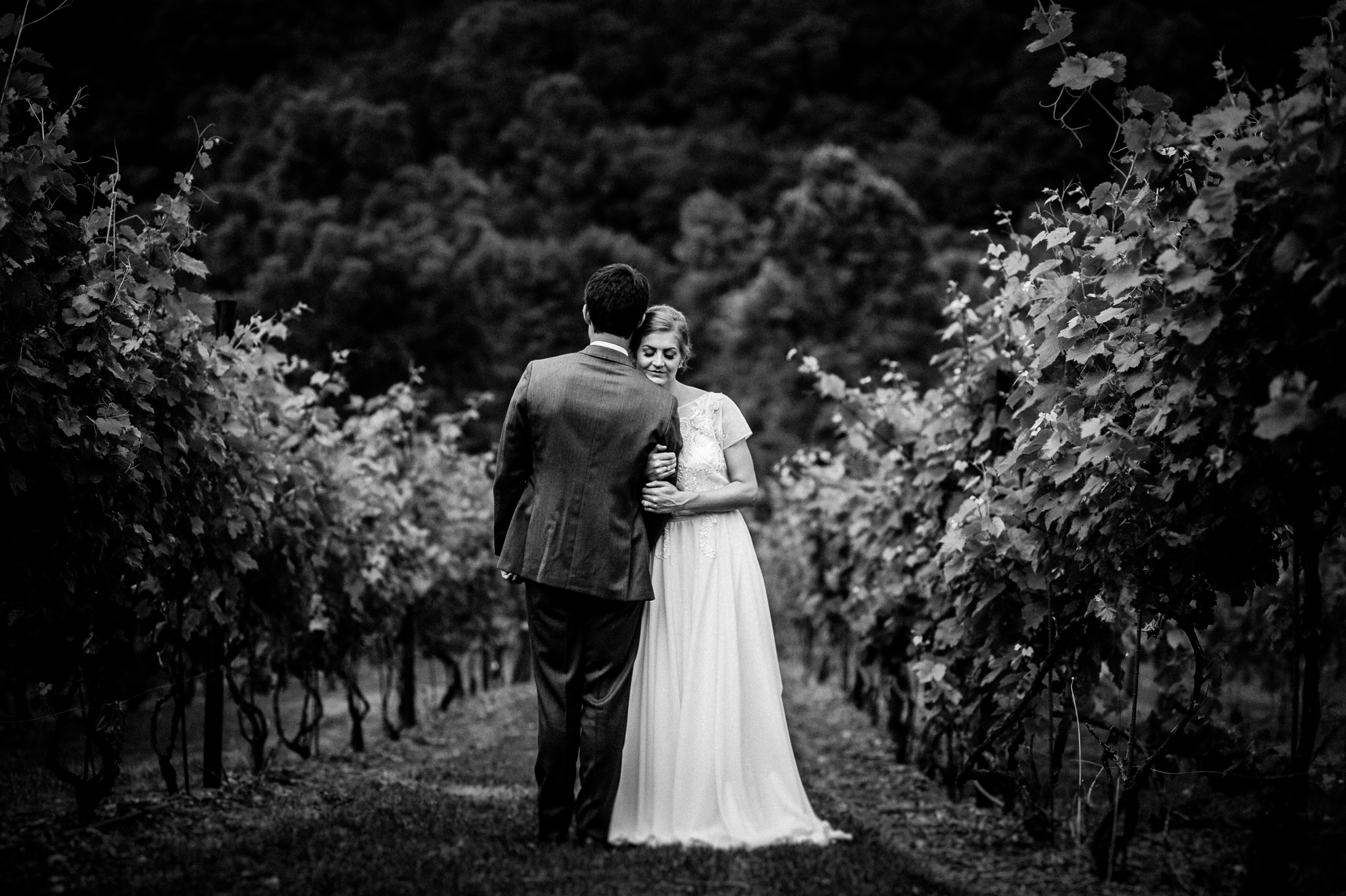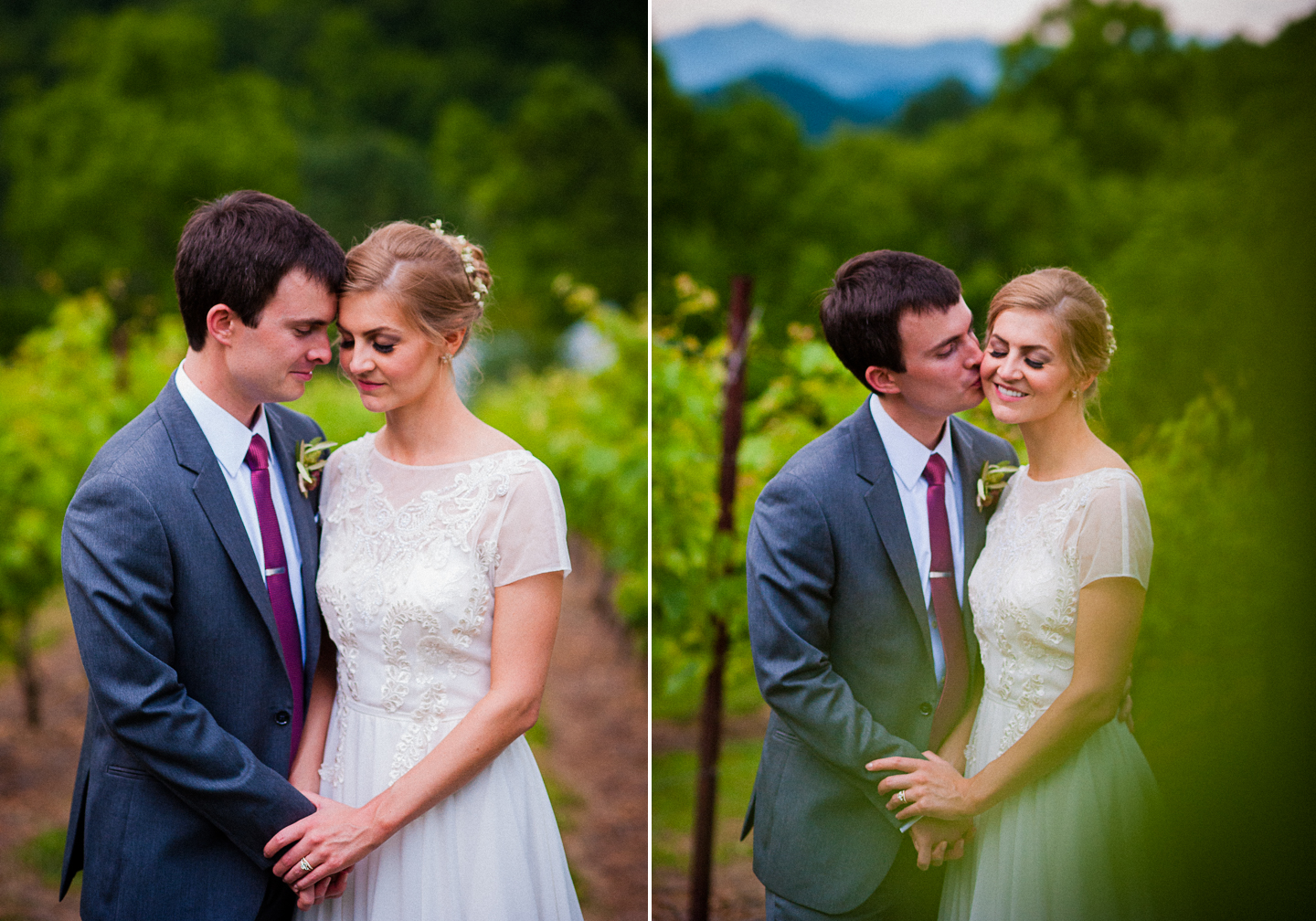 These two are so in love, you can see it on their faces everytime they're next to each other.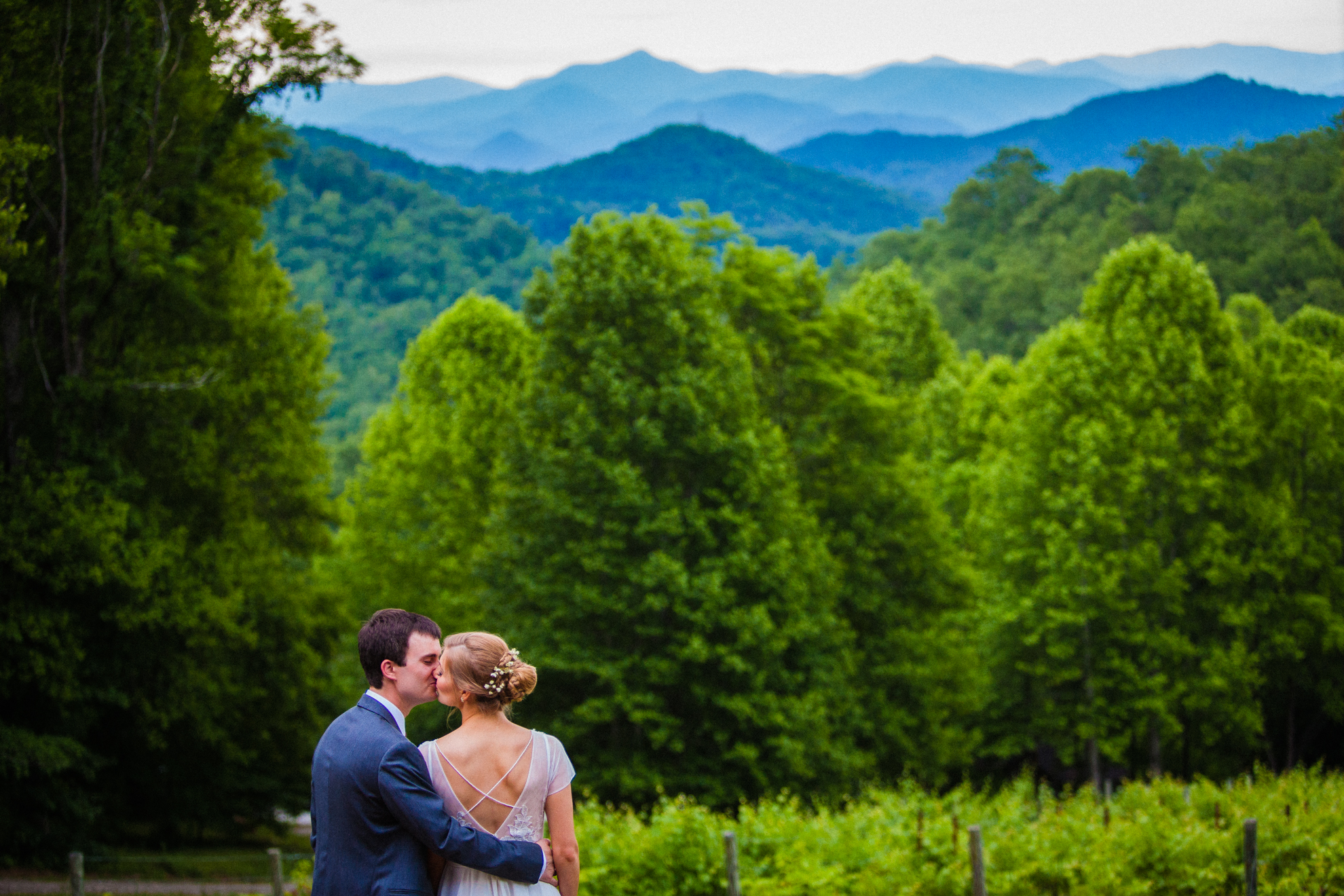 That view! I'm so excited to head back to the Vineyards at Betty's Creek this season for a couple more weddings!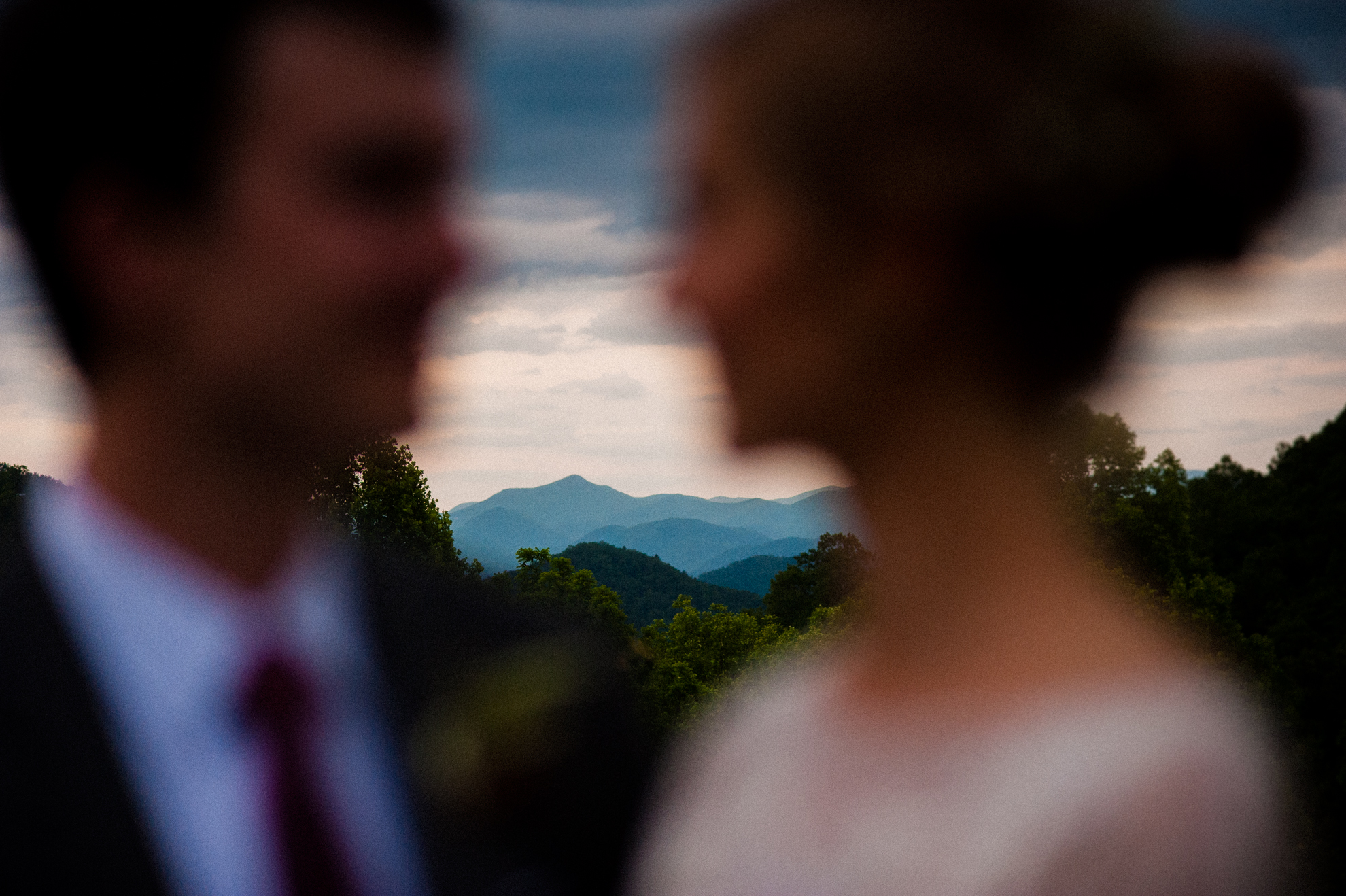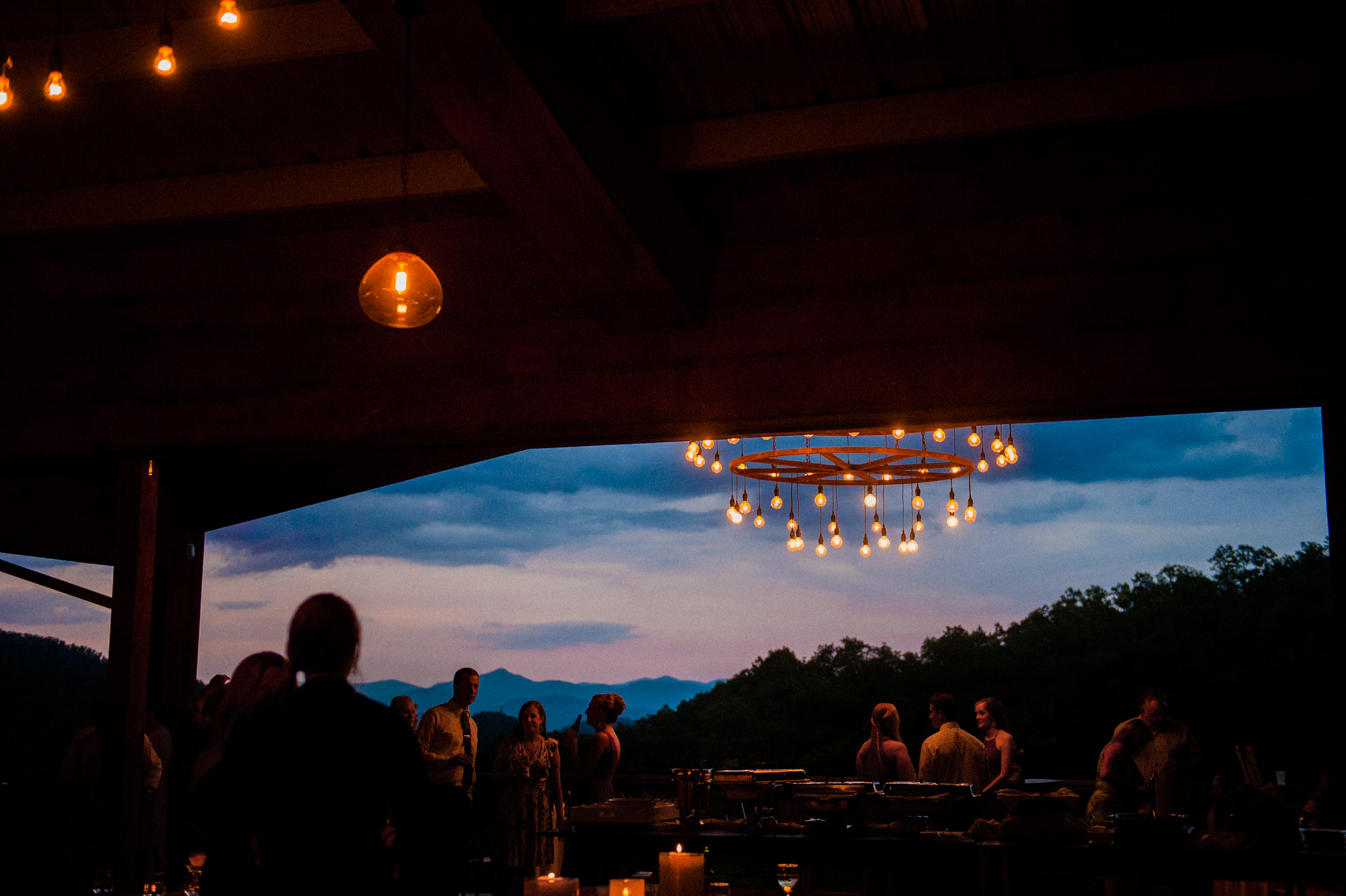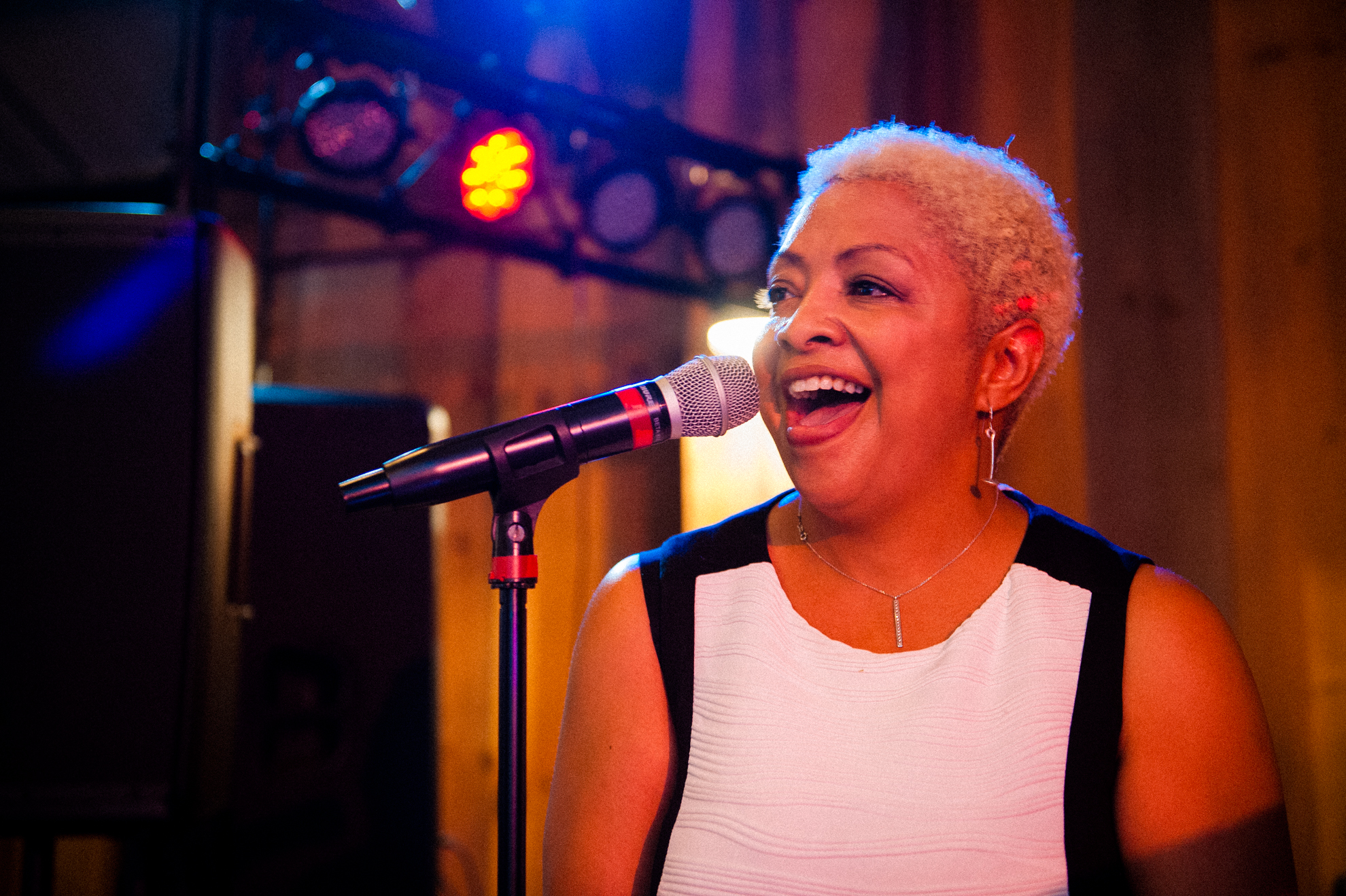 Crystal Clear
kept the dance floor rocking!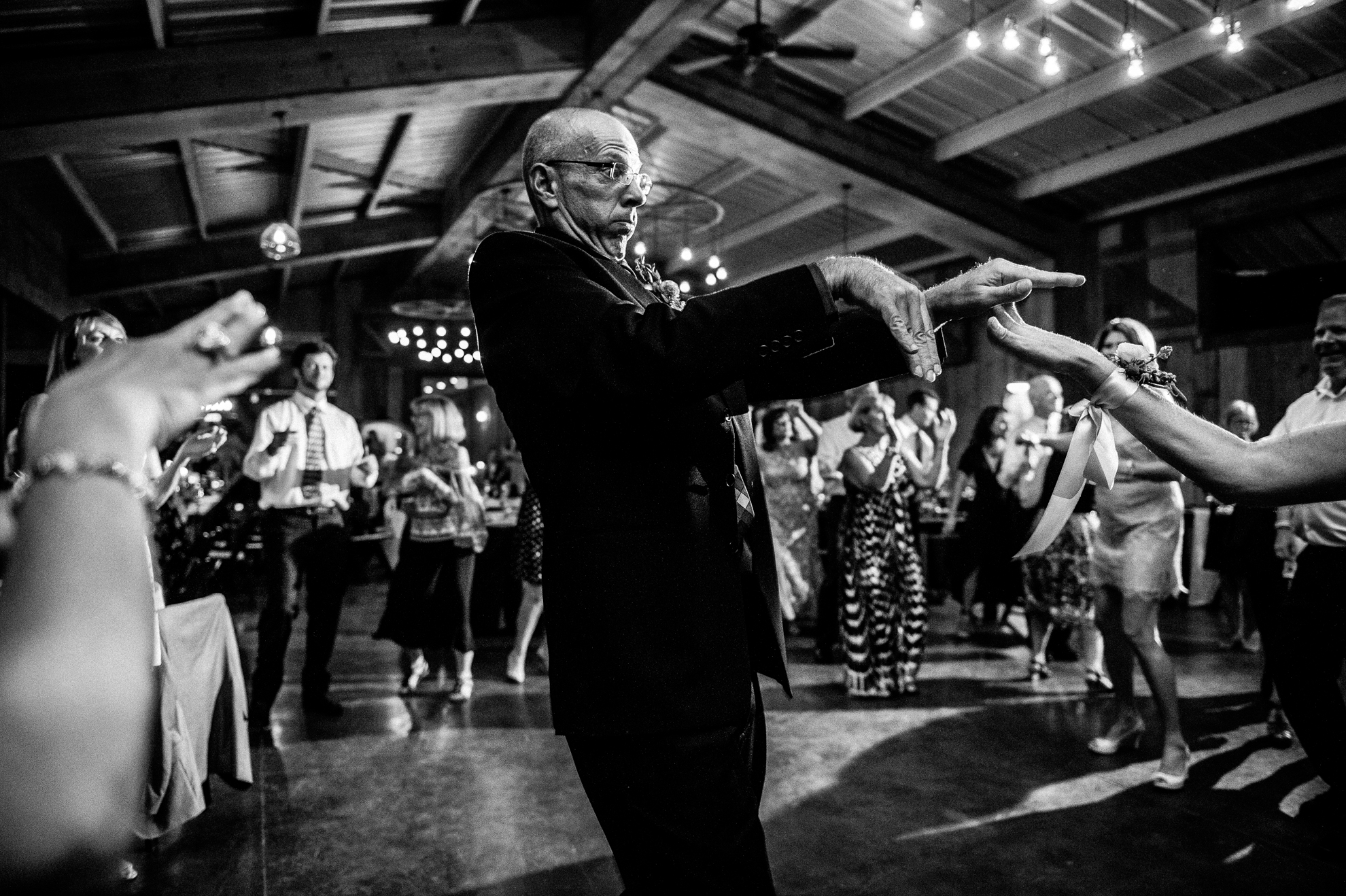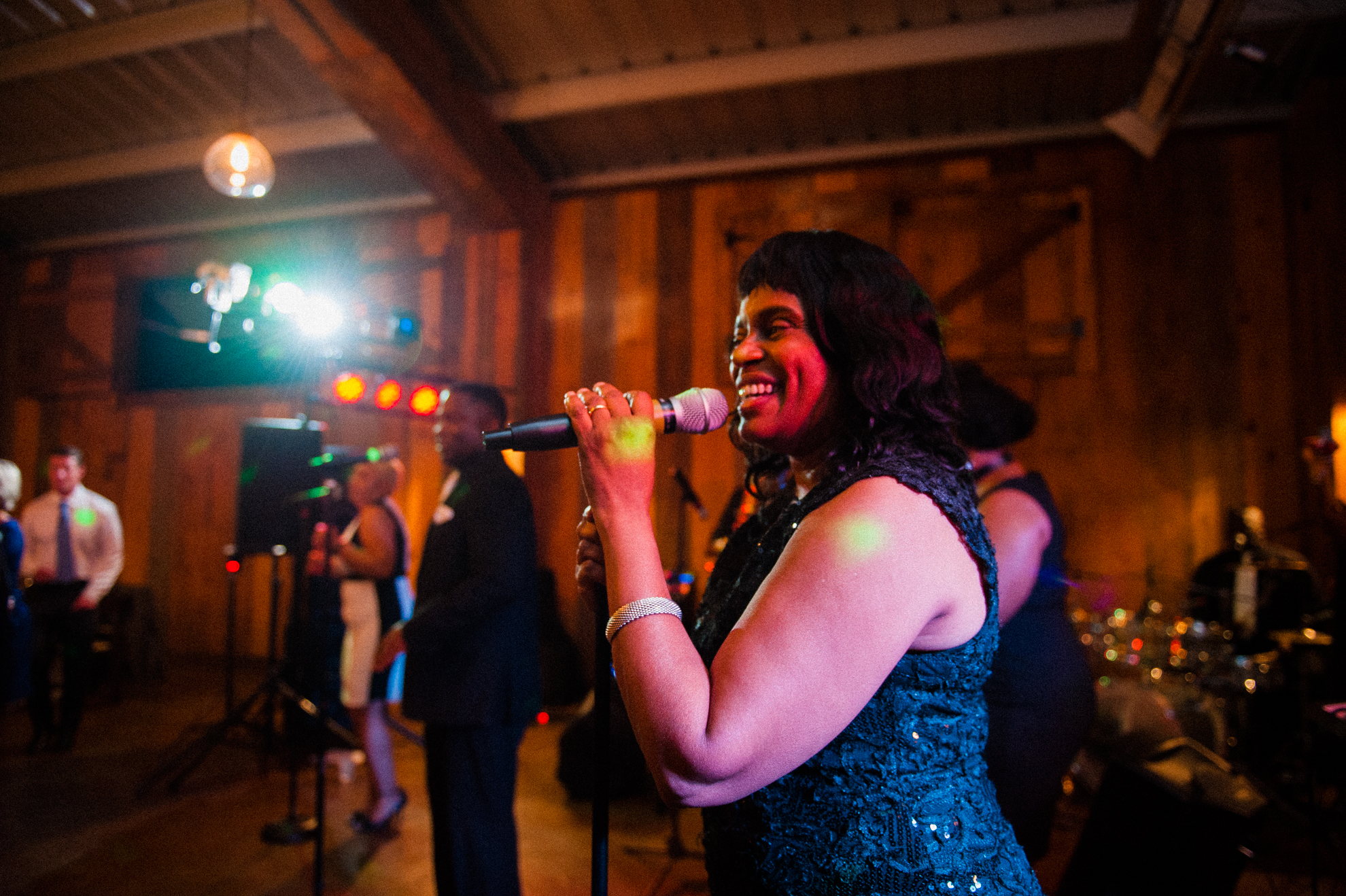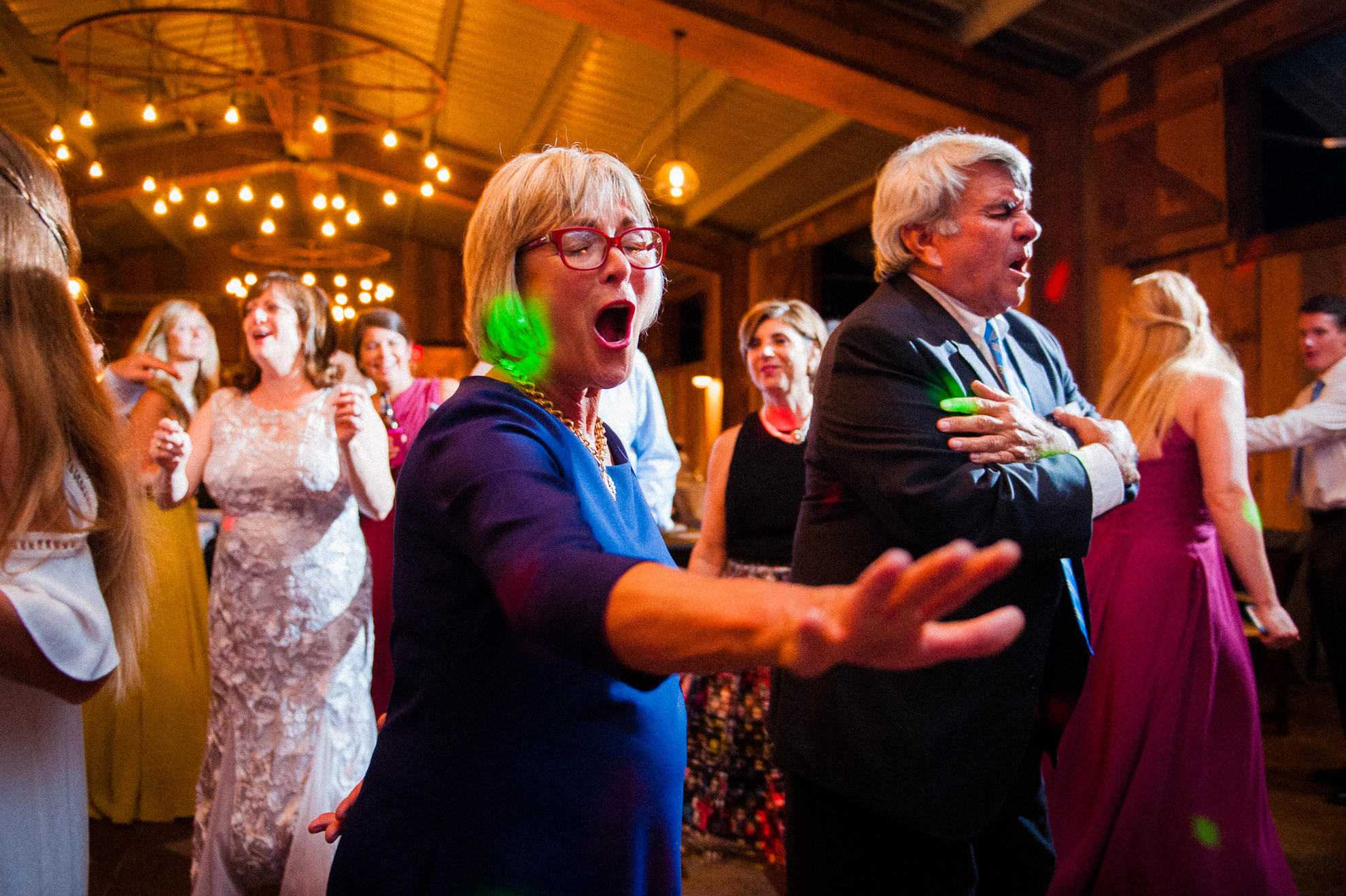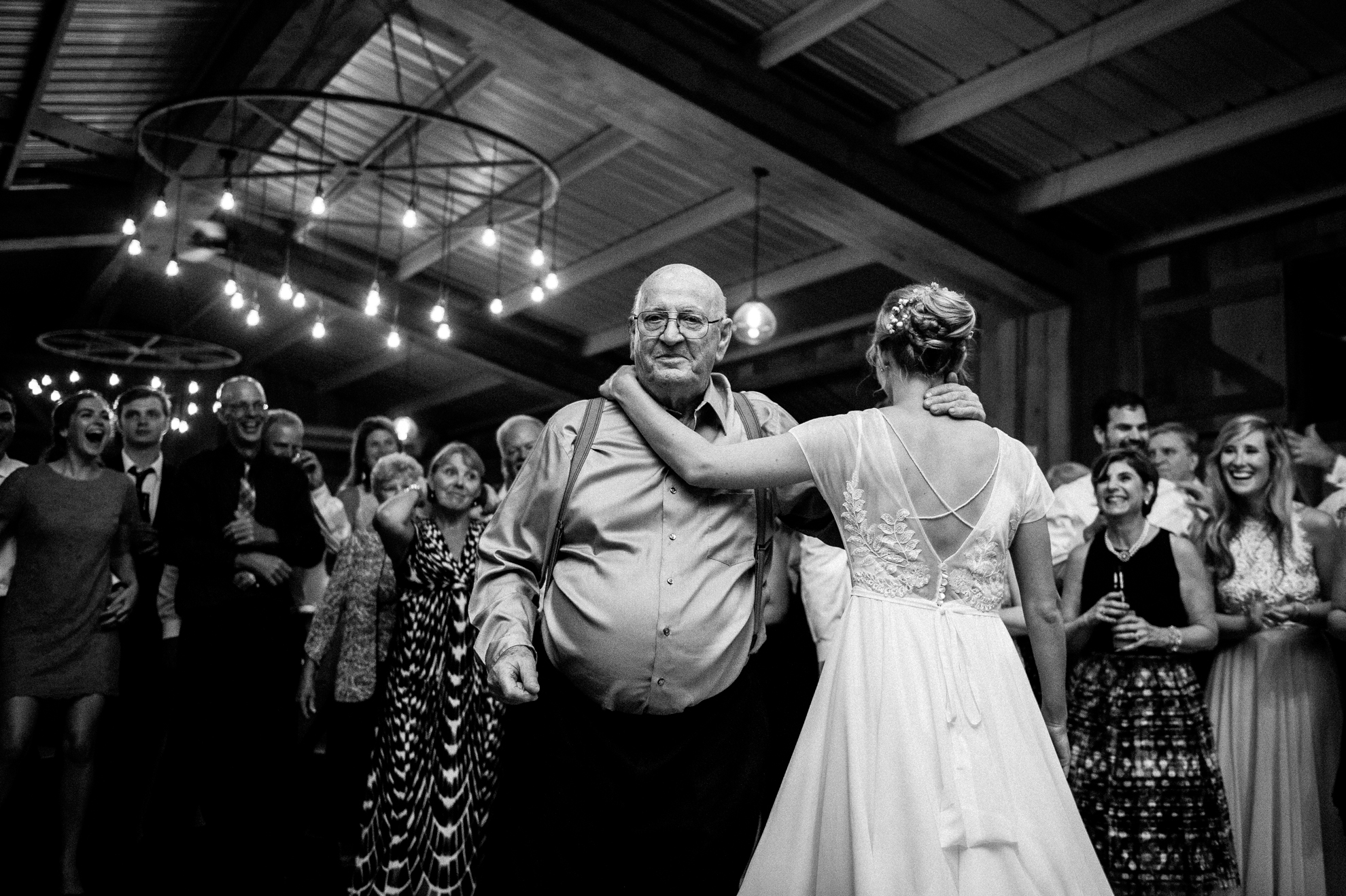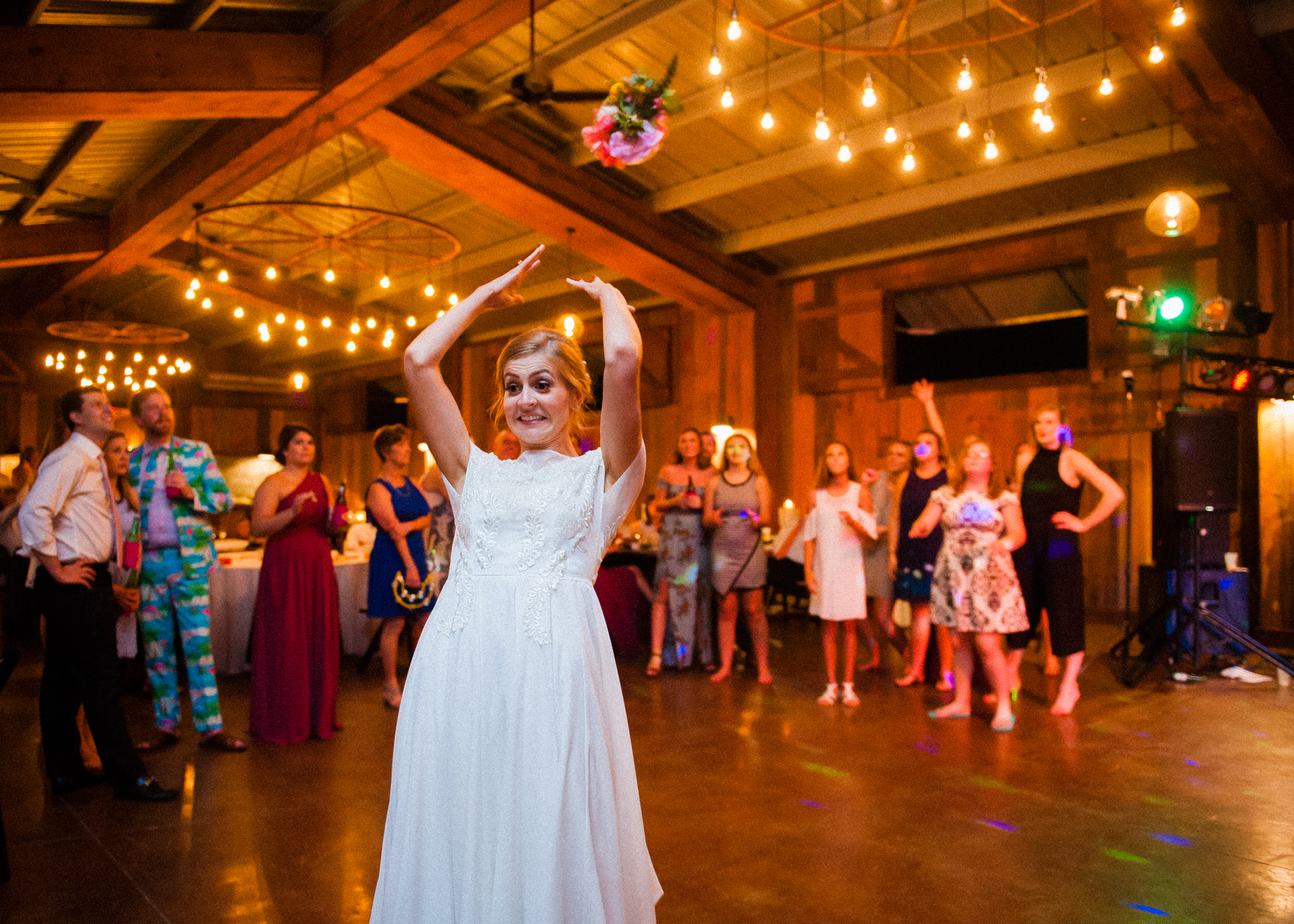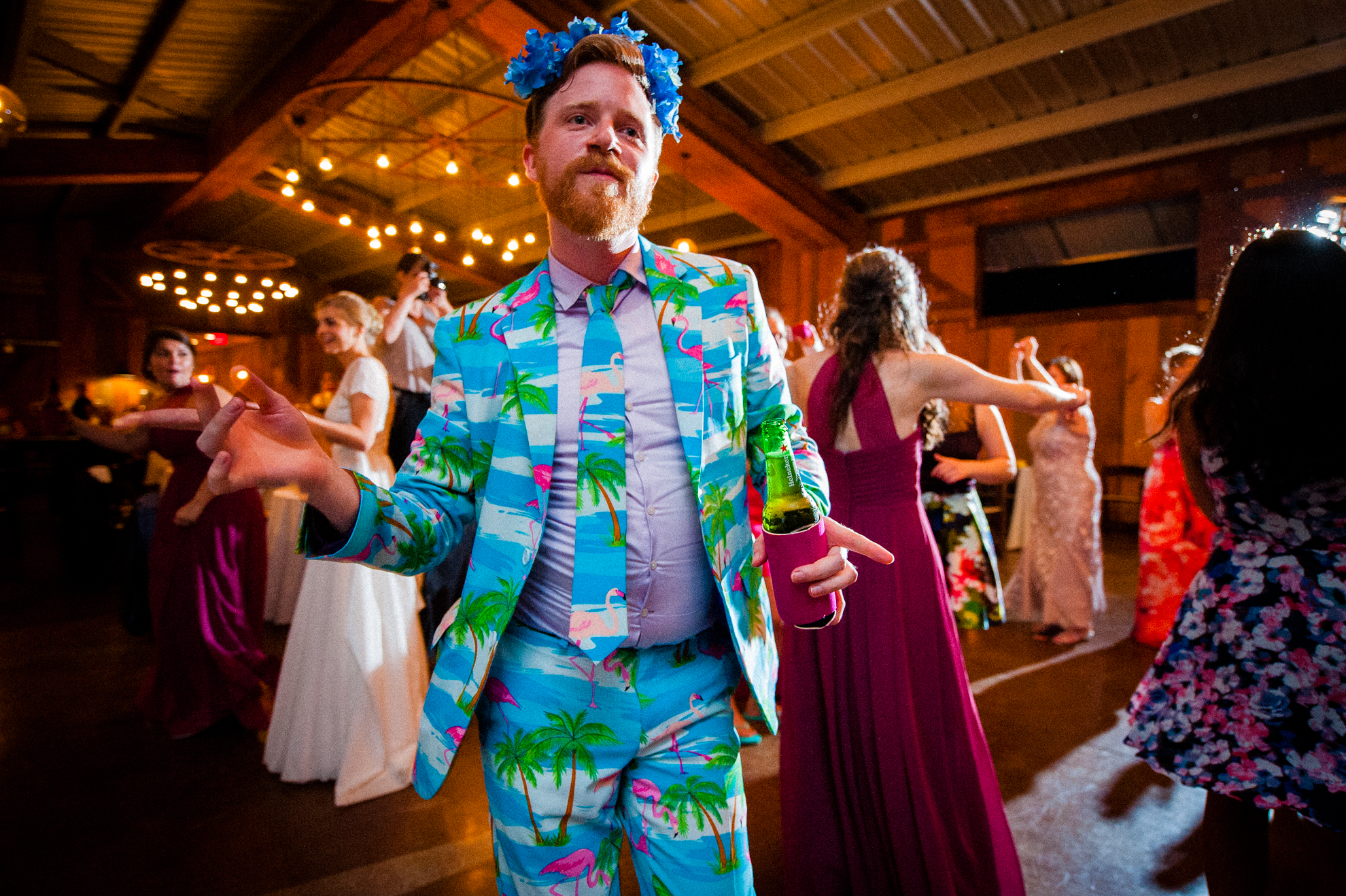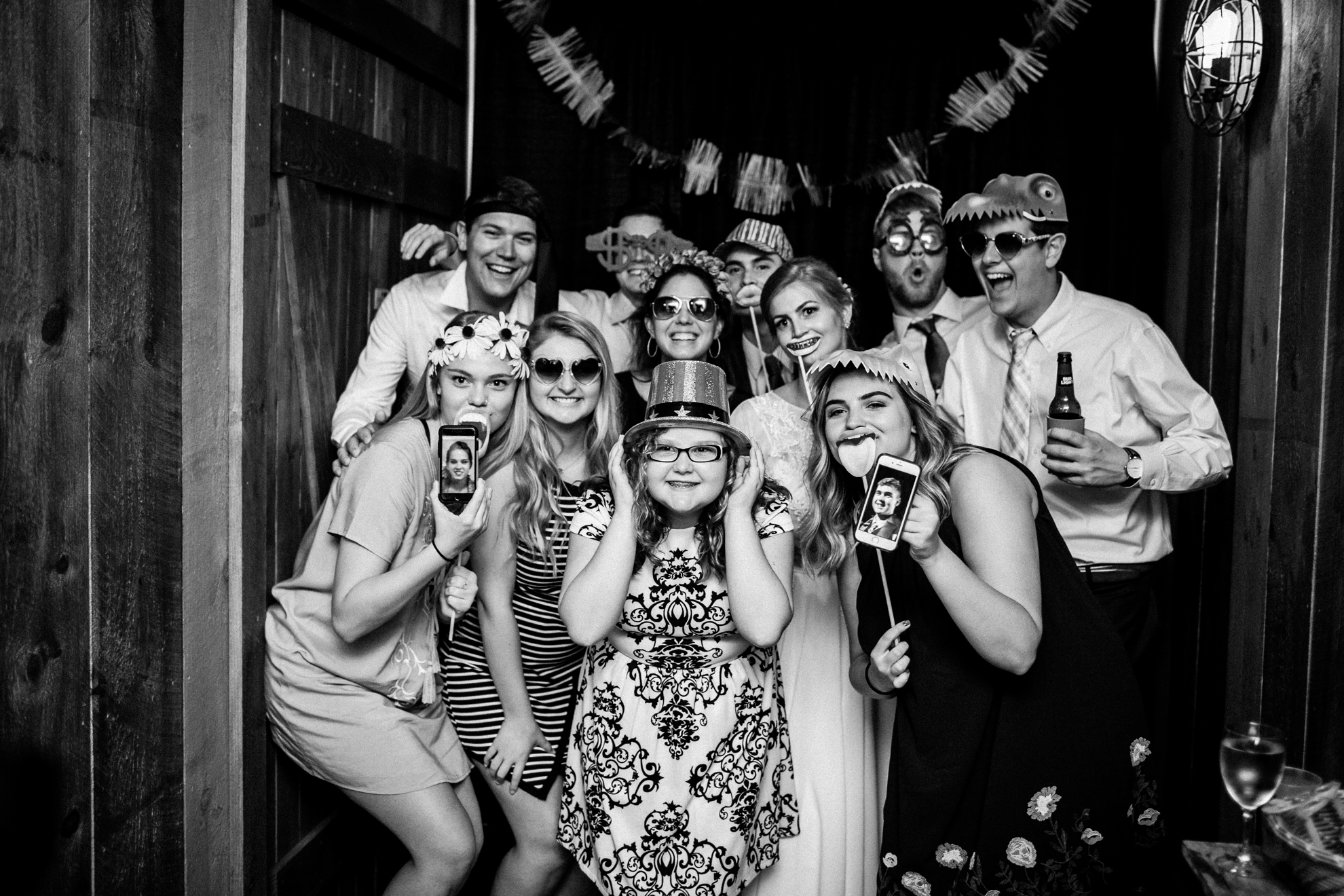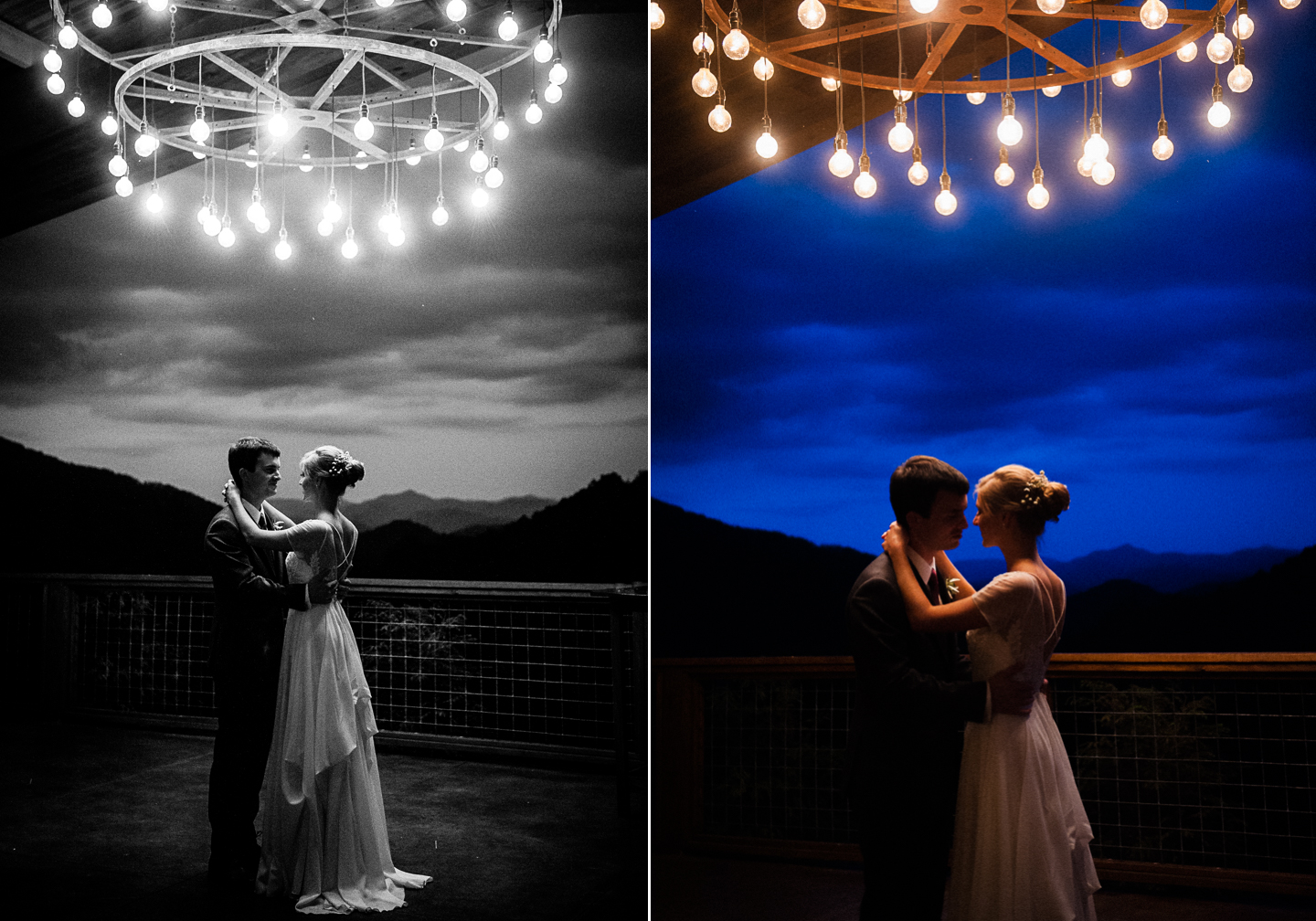 When the light was just right to get that beautiful blue sky behind the great chandelier on the balcony of the reception lodge I couldn't resist pulling A + T out for a little impromptu dance… I think it was worth it!!!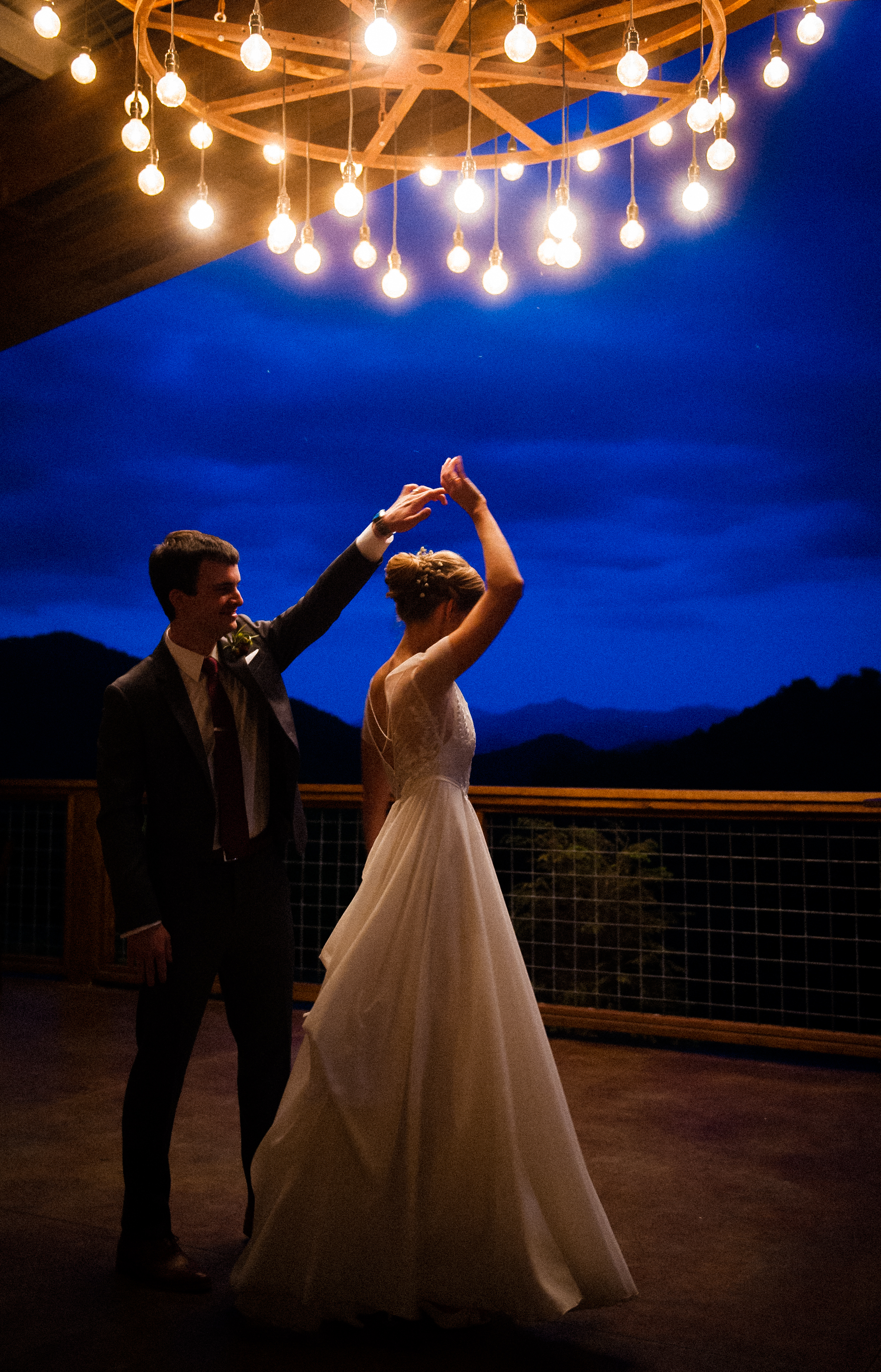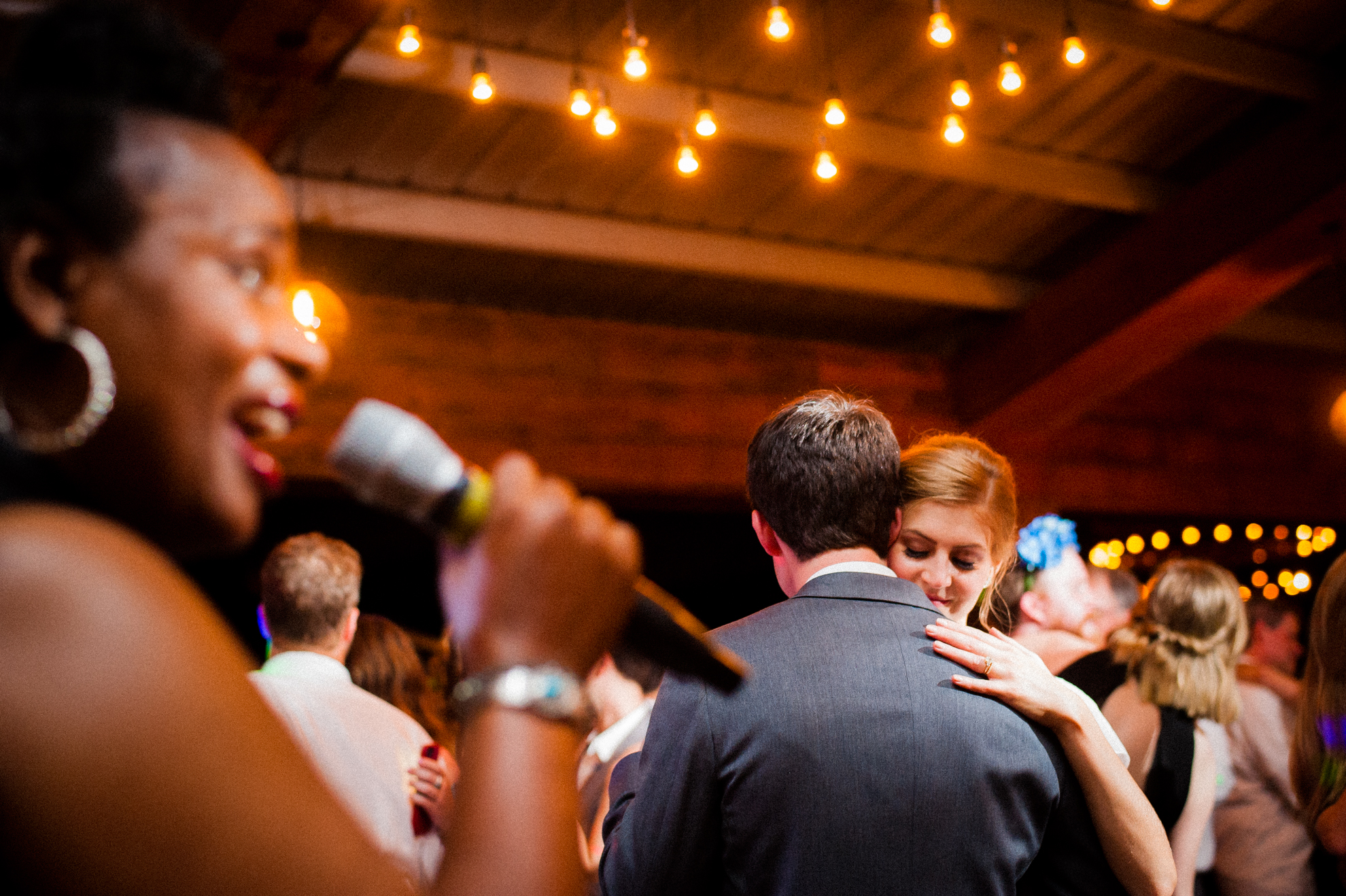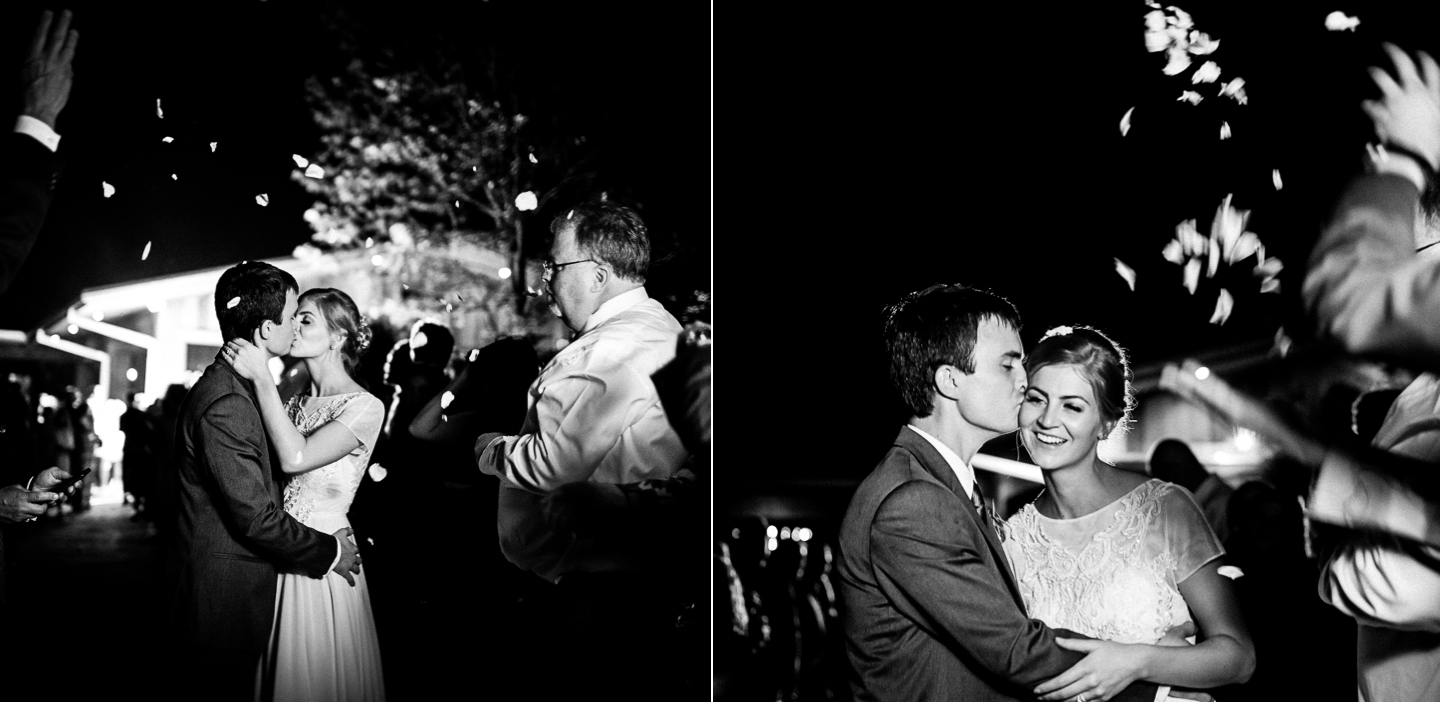 Abby and Tripp exited with rose petals falling around them! It was beautiful!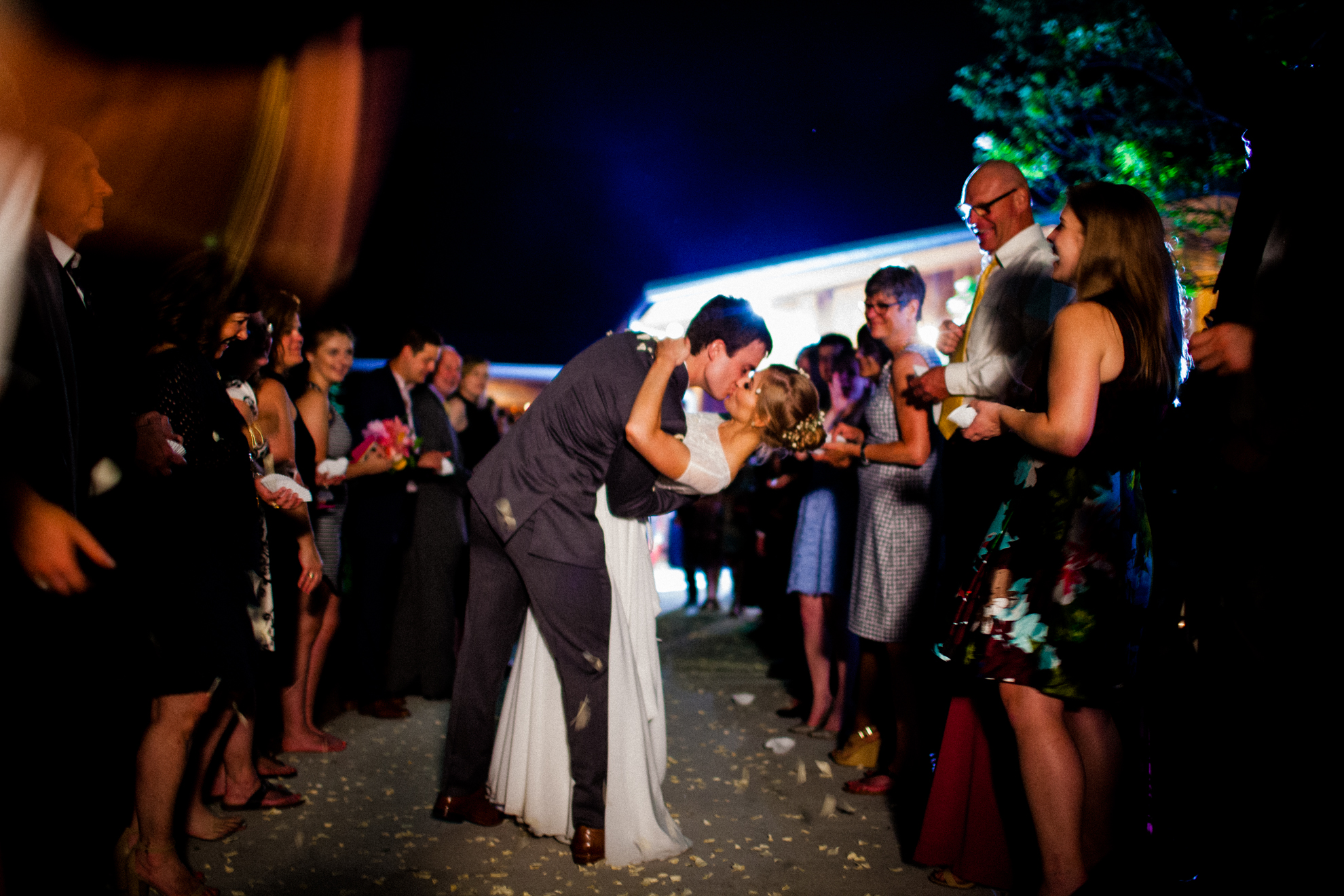 Congratulations Abby + Tripp – Thank you so so much for trusting us to document your day!
AMW Studios – an
Asheville wedding photography
studio run by Ariel and Matt – We are located in the mountains of Western NC and available for destination wedding photography worldwide… We specialize in creating modern + dynamic imagery for adventurous couples. Getting married or know someone getting married? We are now booking weddings, adventure engagement sessions & lifestyle portraits for 2018 and 2019! Drop us a line – info@amwstudios.com – let's chat! We can't wait to tell your story…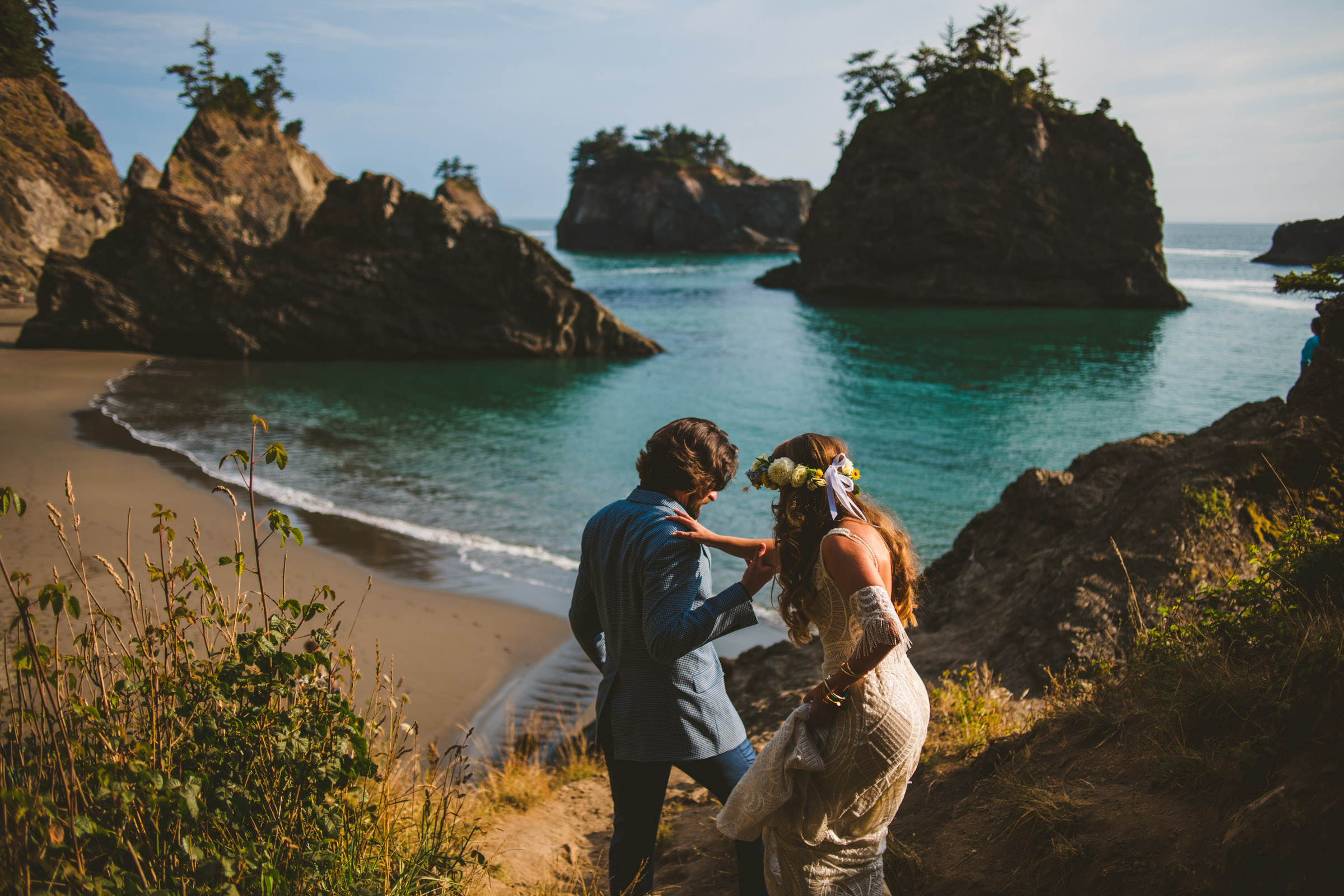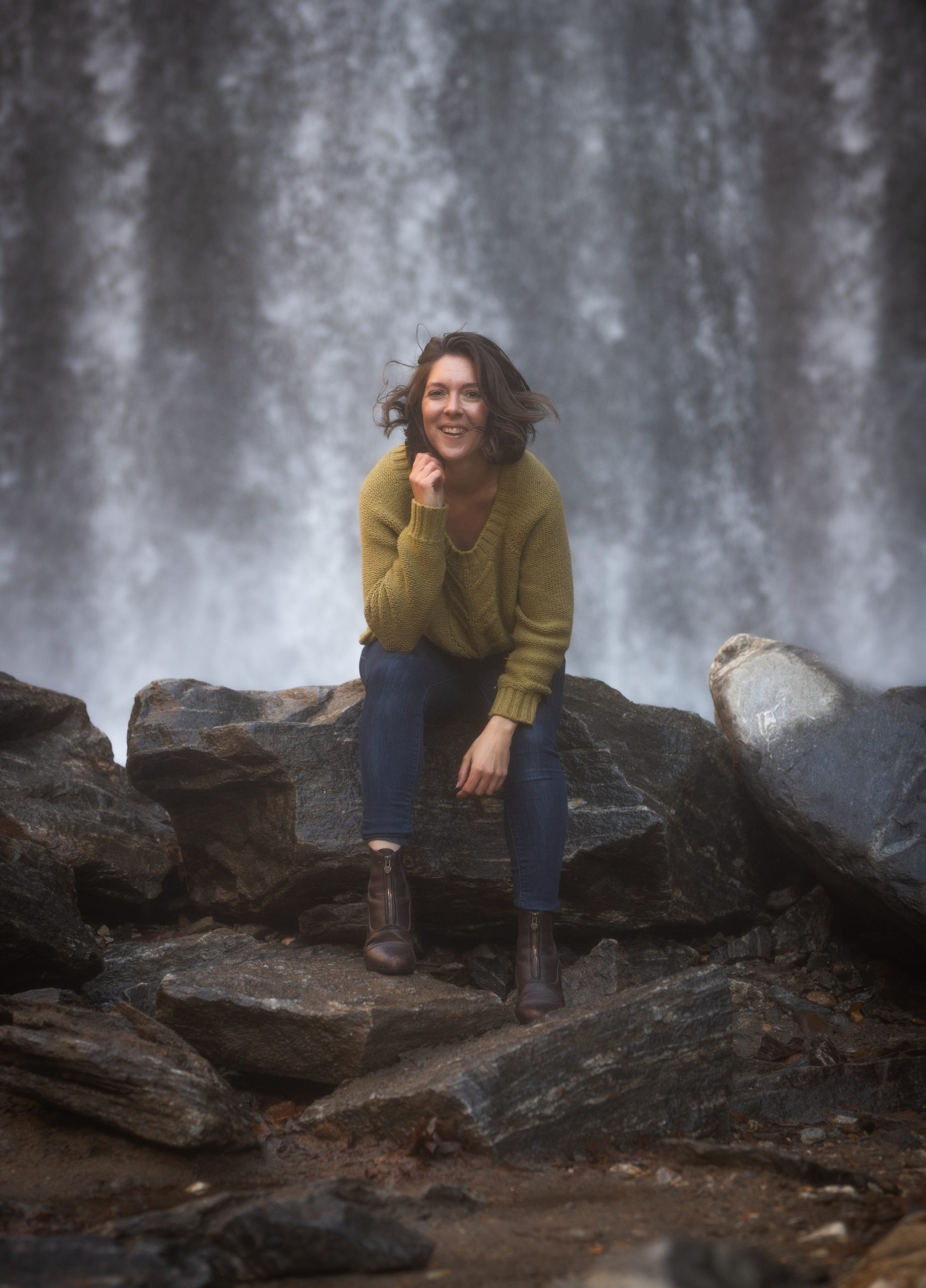 As an elopement photographer and outdoor enthusiast I get absolutely giddy with excitement when helping fellow adventure seekers, travelers, dreamers & fun-loving couples plan their experience based, intentional wedding days.
I live on the road full time traveling the country in my dream home on wheels – a 38' long fully off grid, converted bus.
Some of my favorite adventures include: Backpacking and ice climbing in Alaska, hiking the Napali Coast on Kauai, trekking in the jungles of Costa Rica.