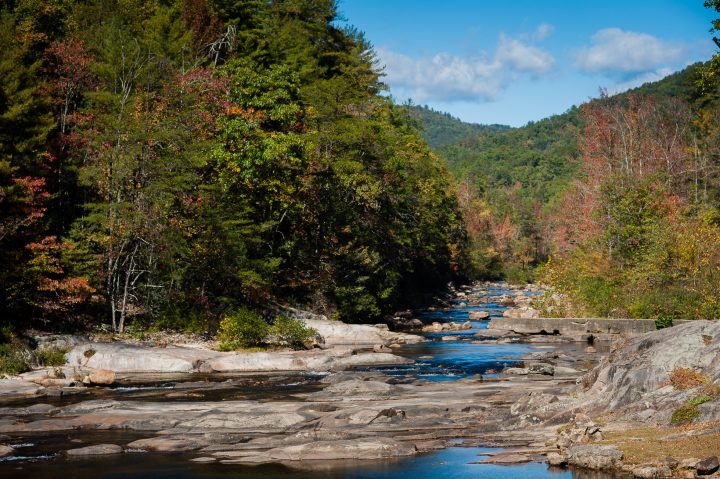 We had a blast photographing Jordan and Fernando's quintessential fall wedding at Brown Mountain Beach Resort. You might remember these two from their fun Craggy Garden engagement session or from the recent post I put together featuring Jordan's bridal portraits at Brown Mountain Beach! As wonderful as those two sessions were, their wedding is even more amazing and I'm so excited to share some favorite images with you all today!!!
BMBR is an amazing venue set at the base of Linville Gorge, about an hour from the mountain towns of Boone and Blowing Rock. It's a pretty wonderful place for a destination wedding because it has the most amazing little cabins on the property for family and friends to stay in. There is a gorgeous river out back for swimming in and relaxing by… On wedding days most people have their ceremony on the sandy beach by the water.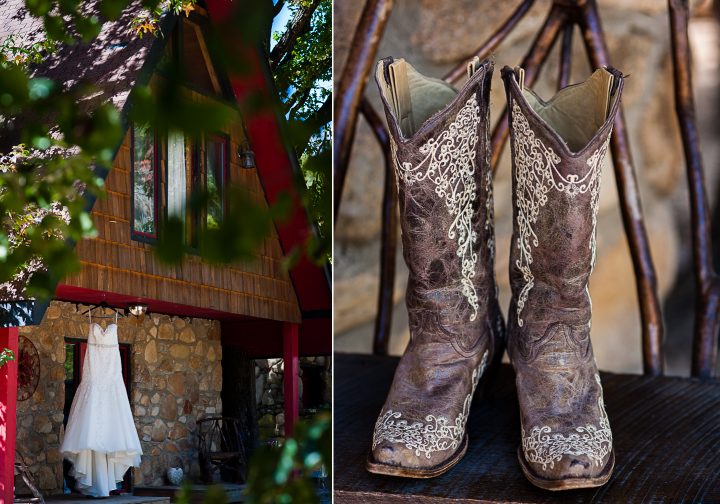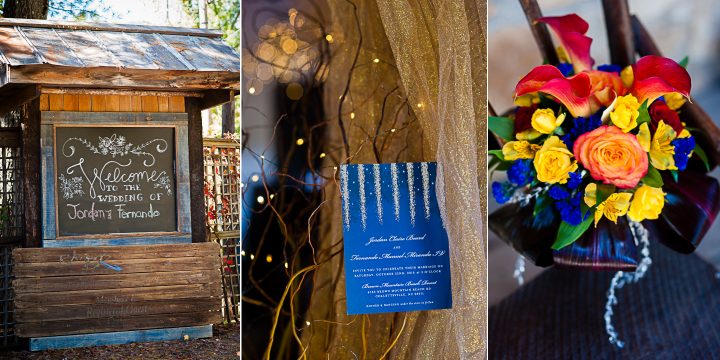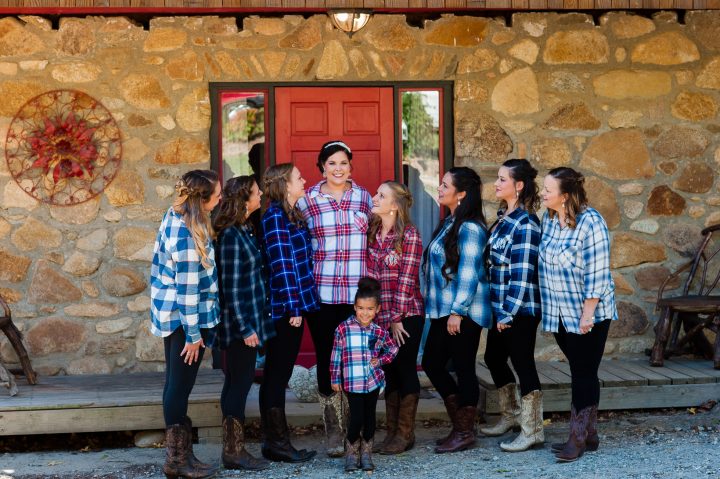 Jordan and her girls looked adorable in their matching plaid shirts, black leggings and cowboy boots…. perfect getting-ready outfits for an outdoorsy fall wedding!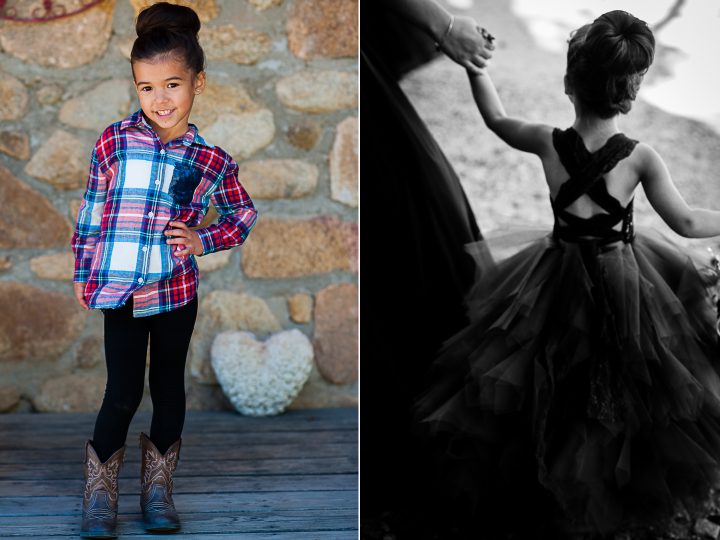 Debatably the cutest flower girl ever?!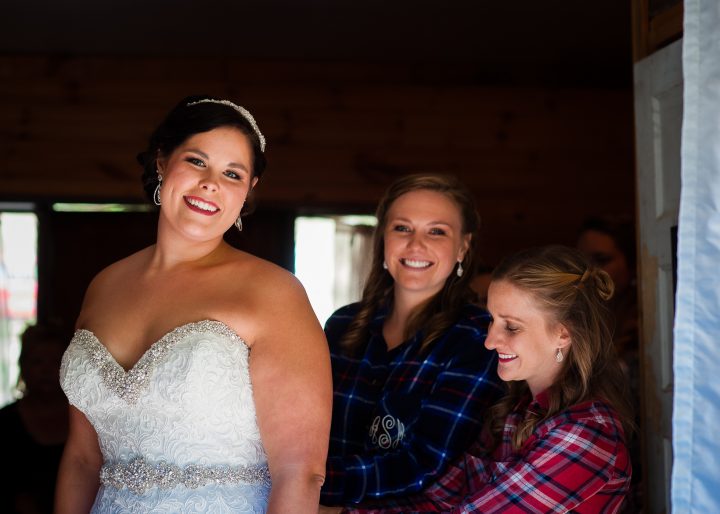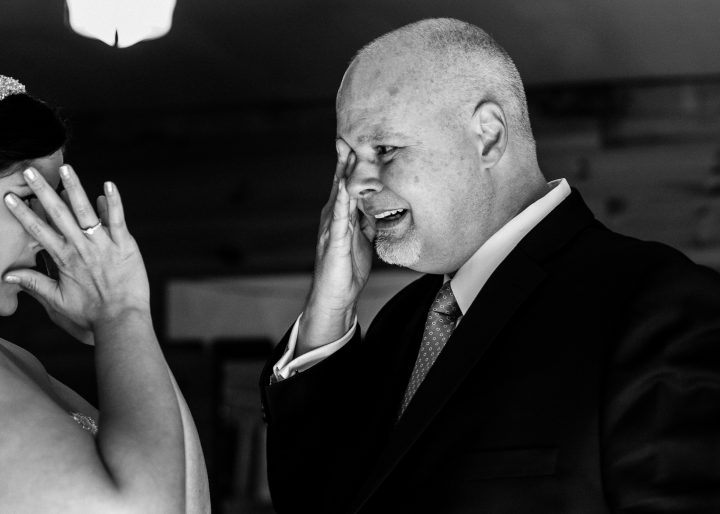 I adore Jordan's father's reaction to seeing his daughter in her wedding dress for the first time… These father-daughter moments make my day!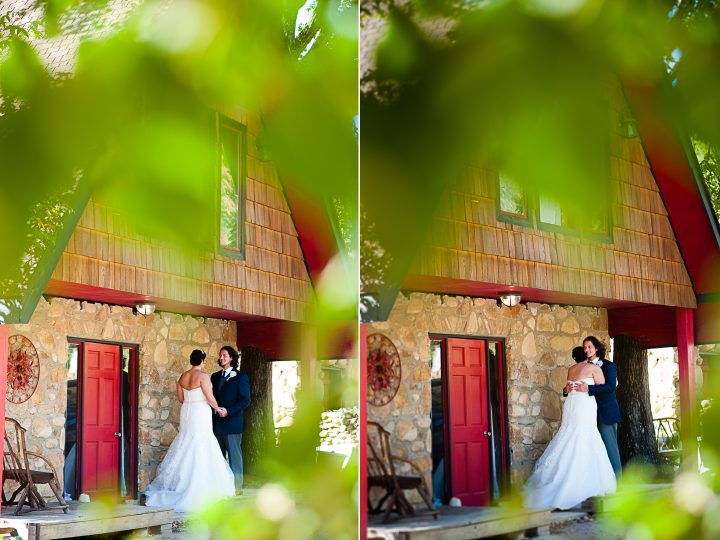 Jordan and Fern shared a quiet few moments on the porch before we headed out for the wedding party pictures on the Brown Mountain Beaches property!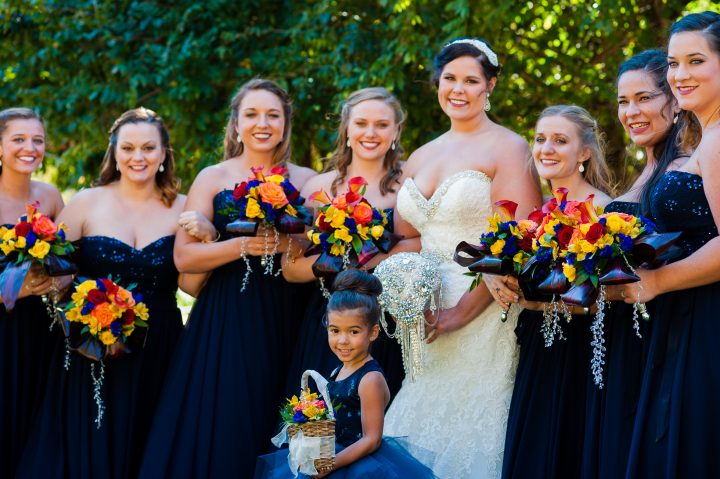 Pretty Ladies!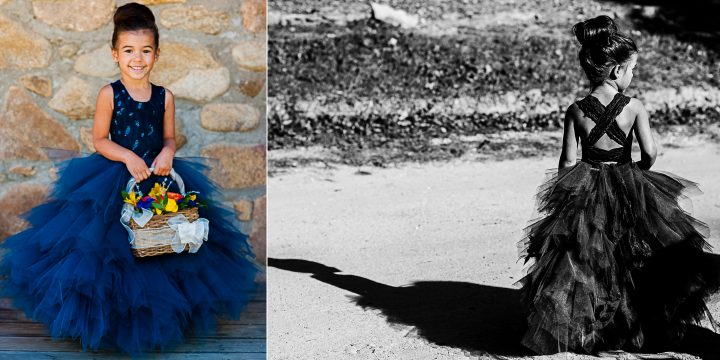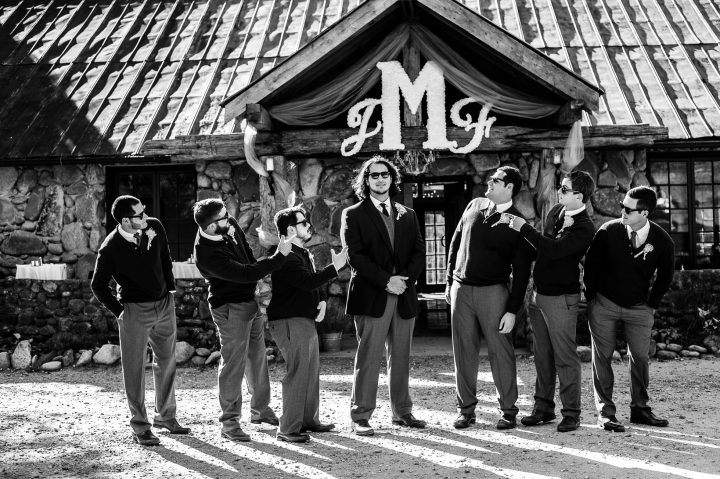 The guys were looking quite dapper…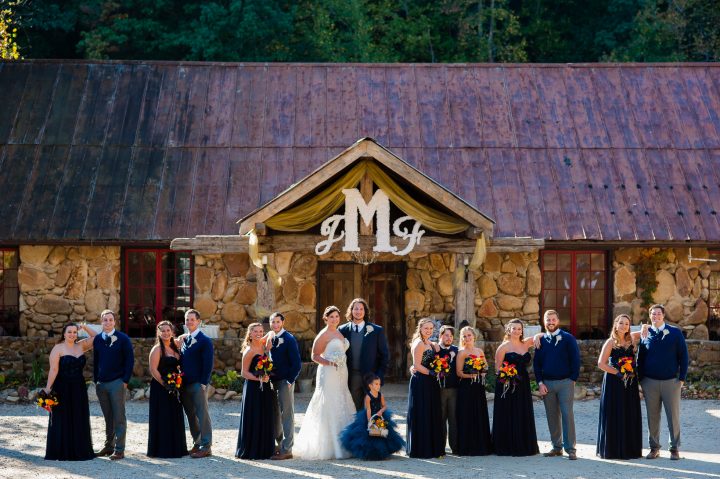 Good-looking wedding party in front of the beautiful stone lodge where Brown Mountain Beach hosts their wedding receptions.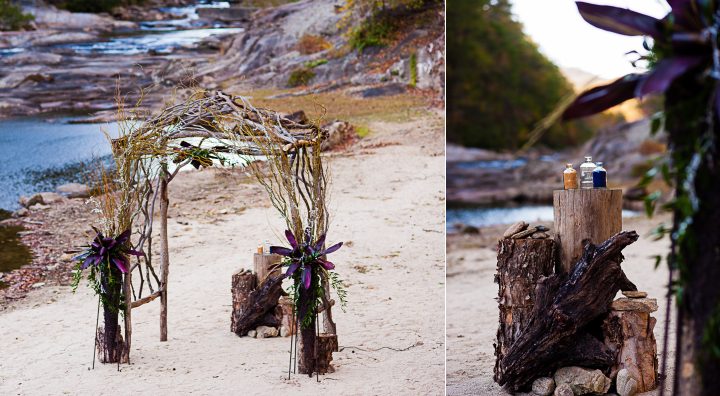 Pretty place for a fall ceremony…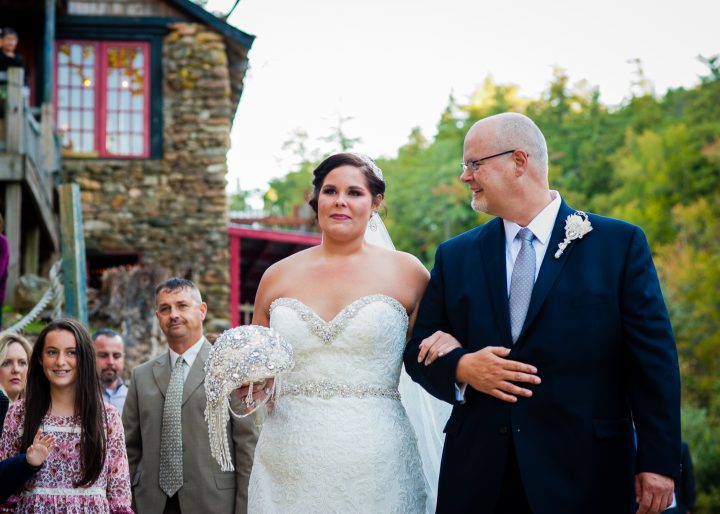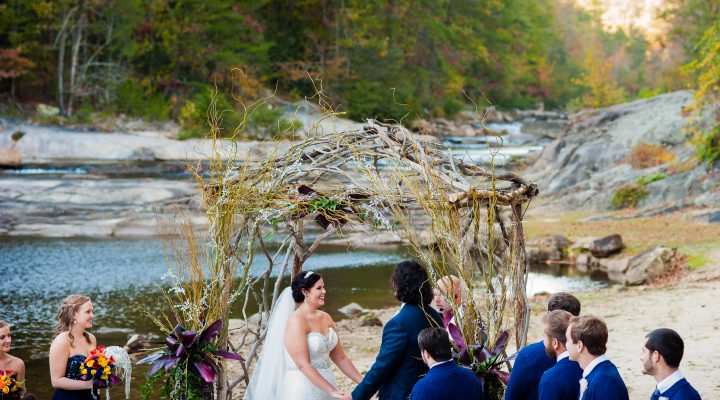 Not a bad backdrop to say "I do!"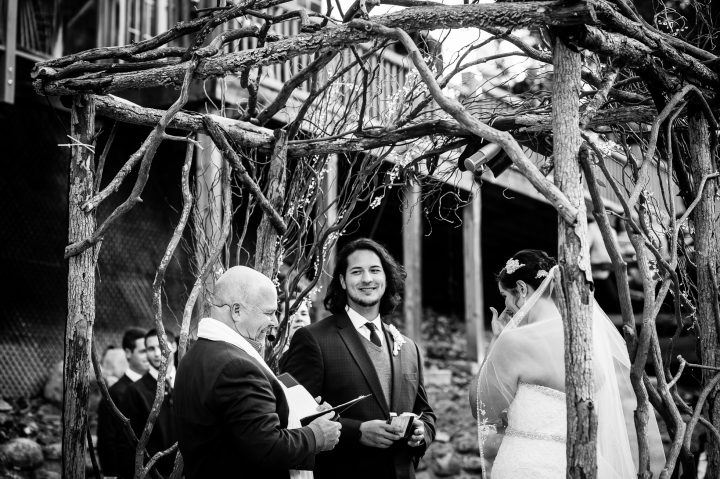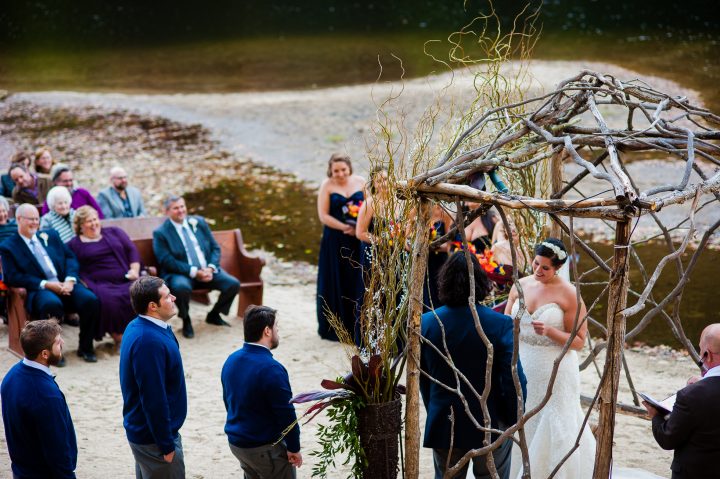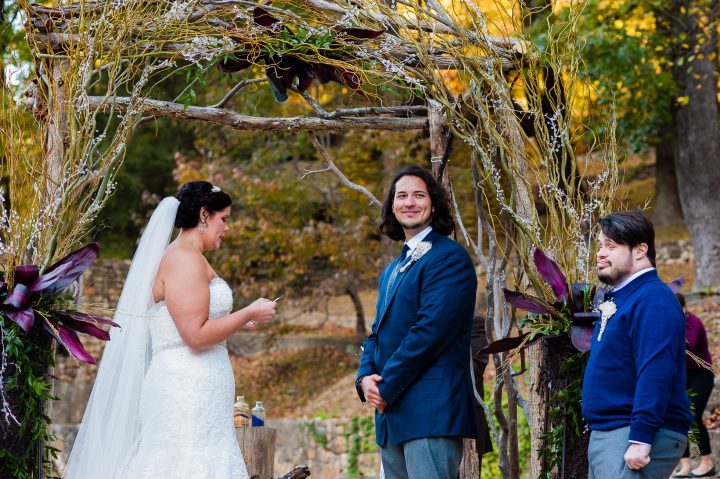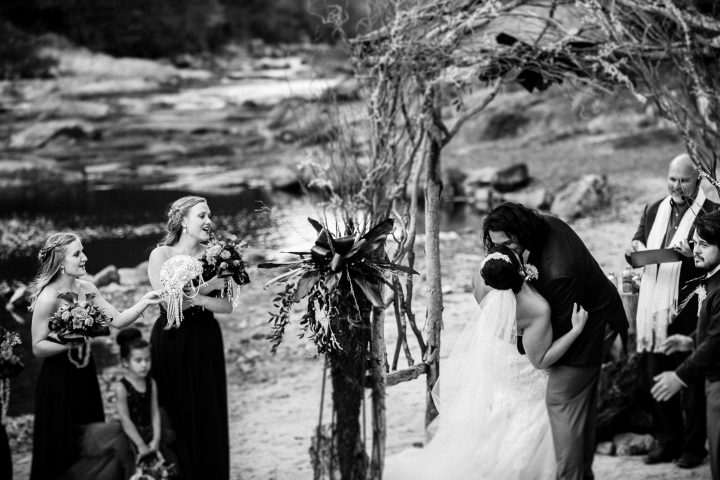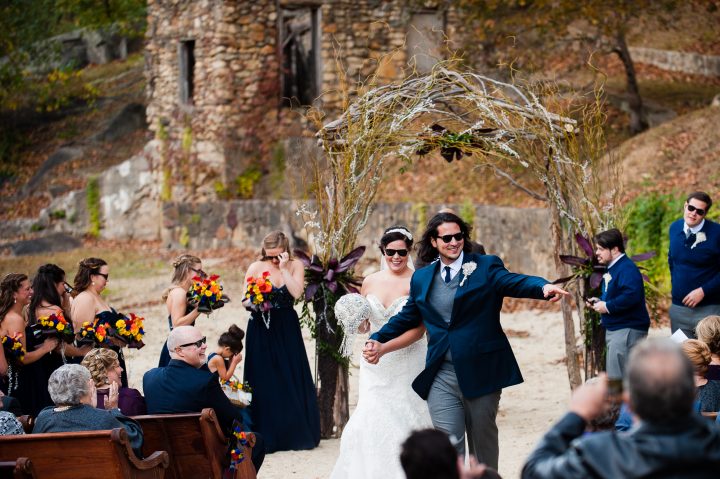 Love the post-ceremony exit with sun glasses… The guests loved it too, and cheered loudly as Jordan and Fern made their way hand in hand down the aisle!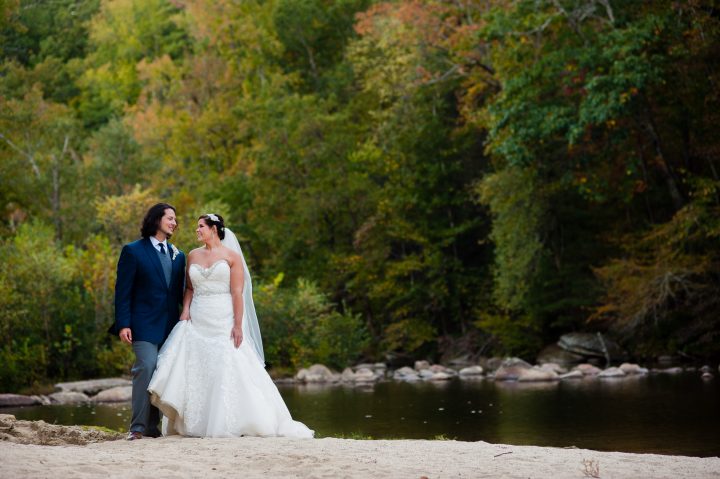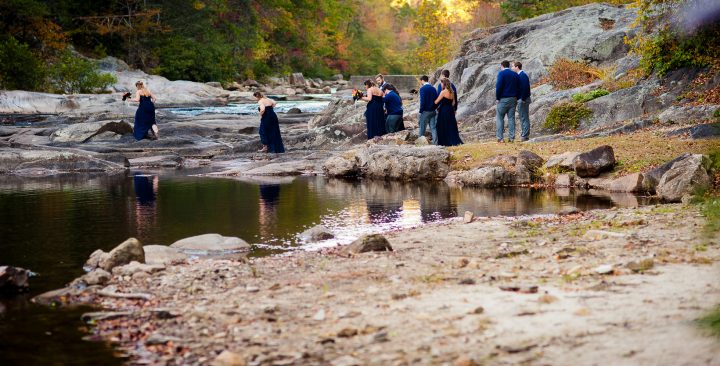 The wedding party was a fabulous adventurous crowd and we had fun taking them out onto the rocks in the river for a few photos!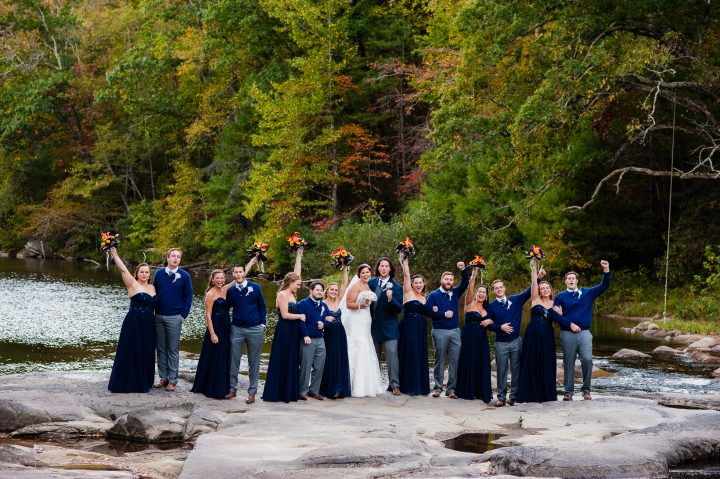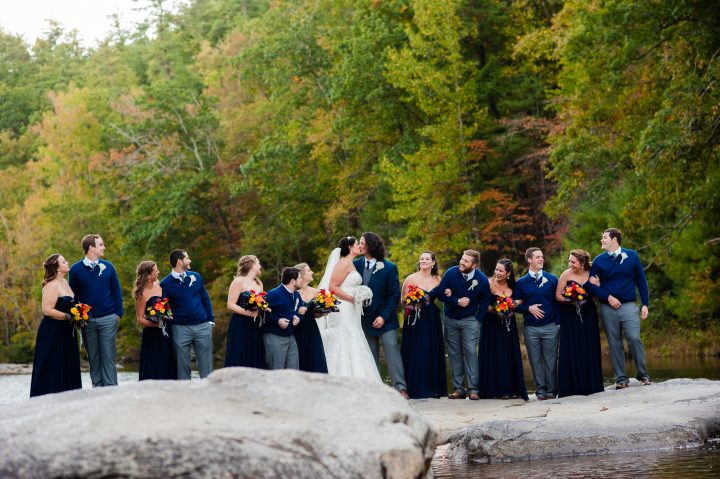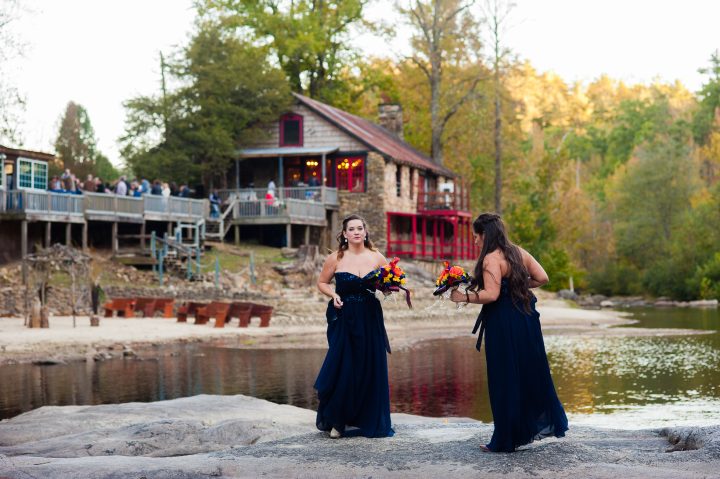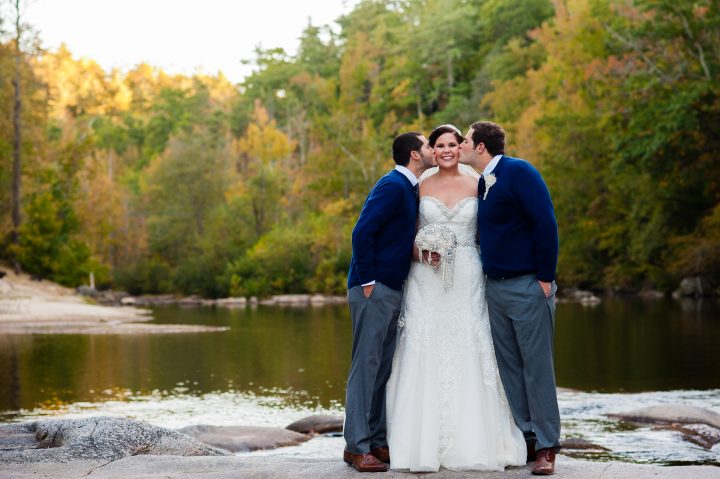 Siblings!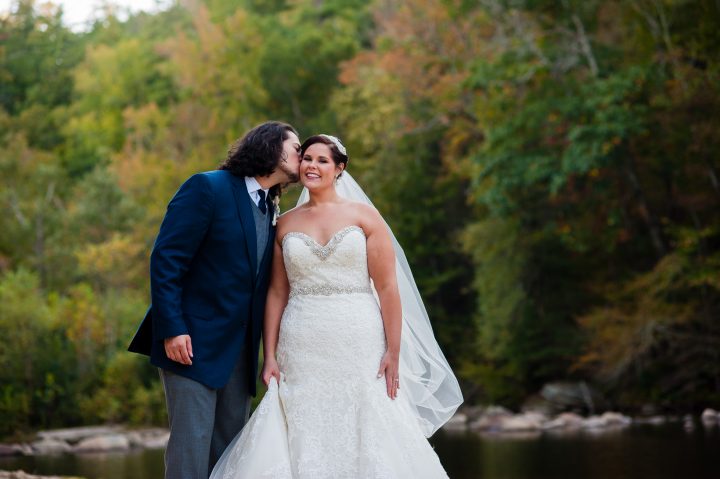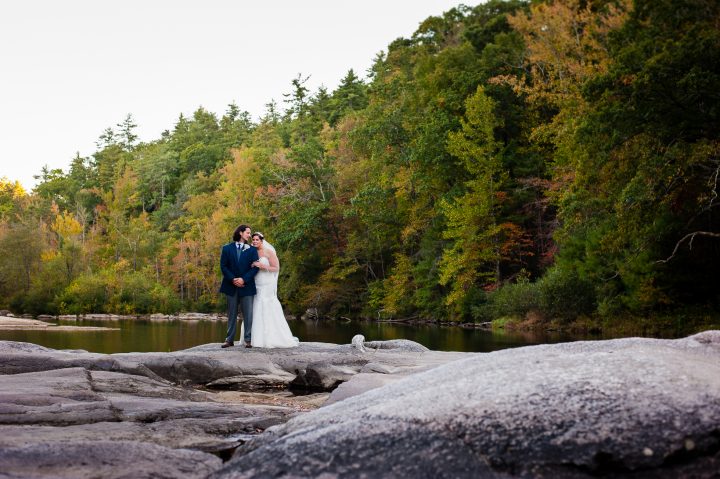 Love these portraits with Fern and Jordan, who were kind enough to give us a few minutes before we sent them off to the cocktail hour to enjoy some drinks!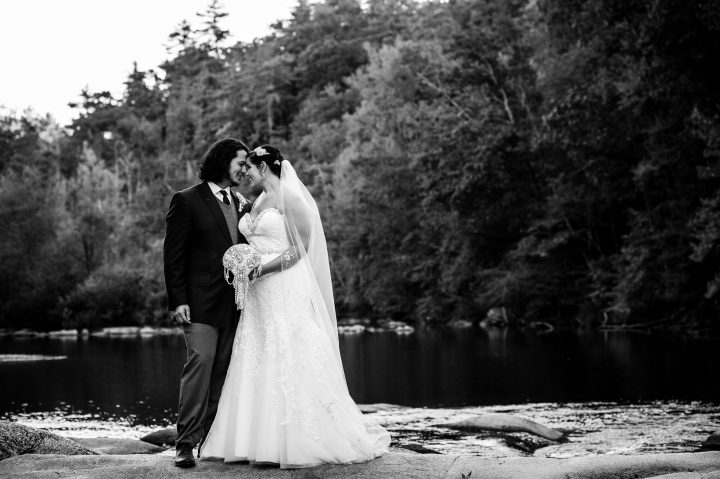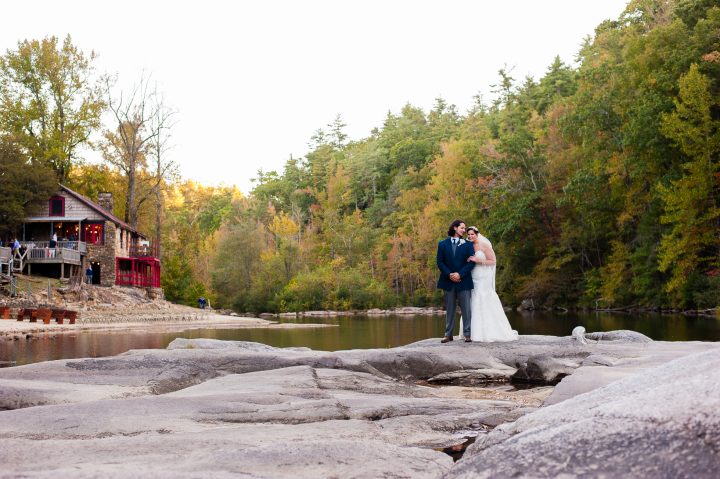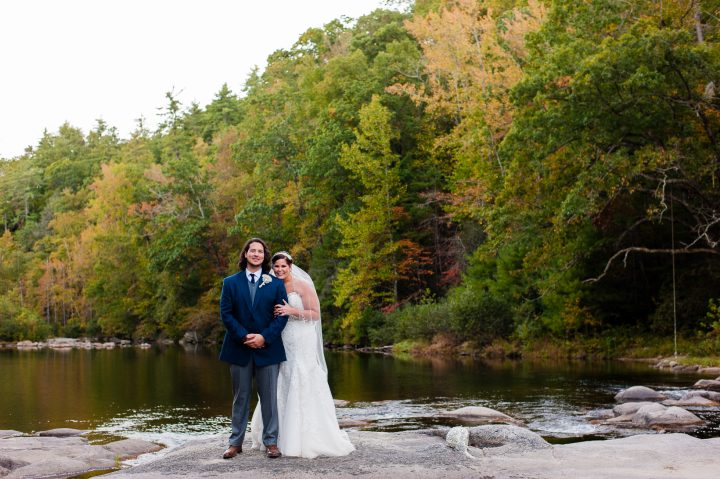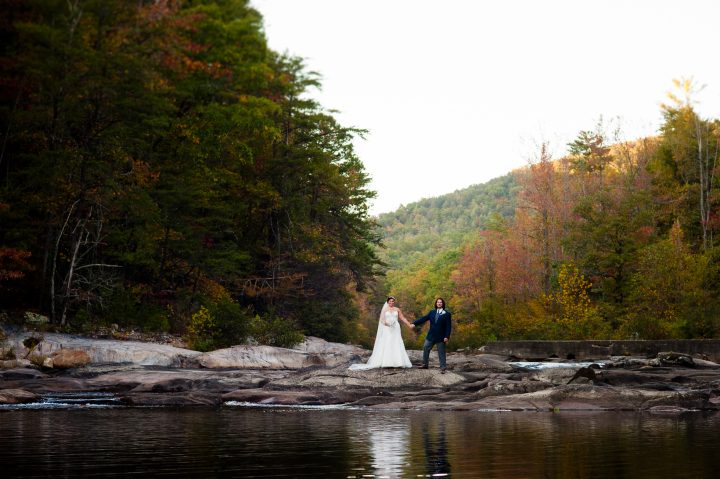 I managed to jump out onto a little sandbar to get the angle I wanted for a few river portraits with Jordan and Fern.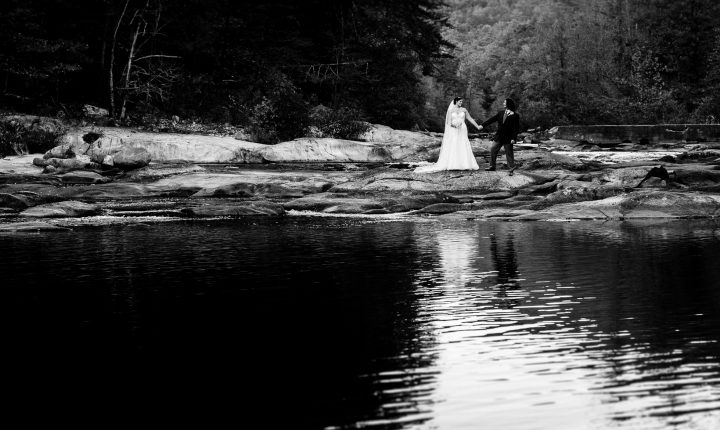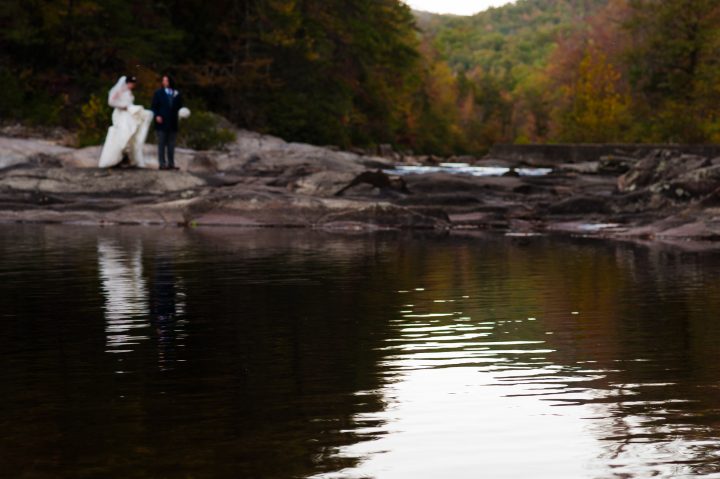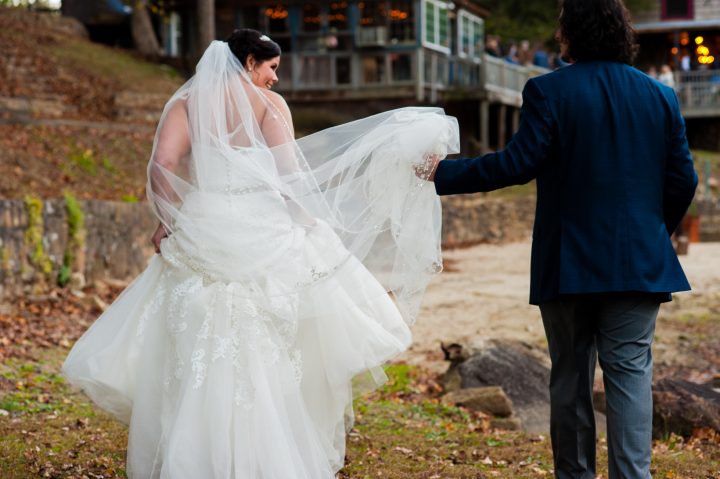 Love this one of Fern helping Jordan with her dress as they head up to join their guests on the deck of the Brown Mountain Beach Lodge.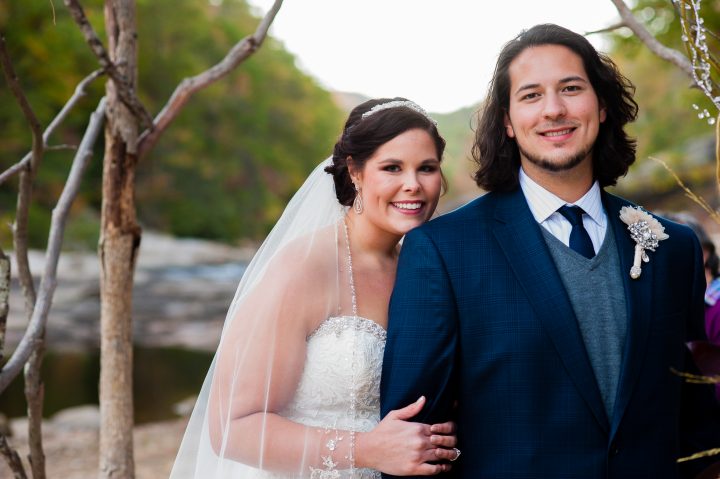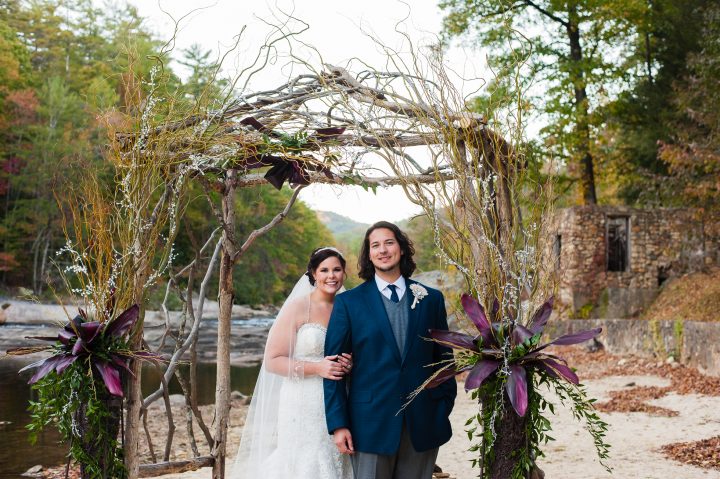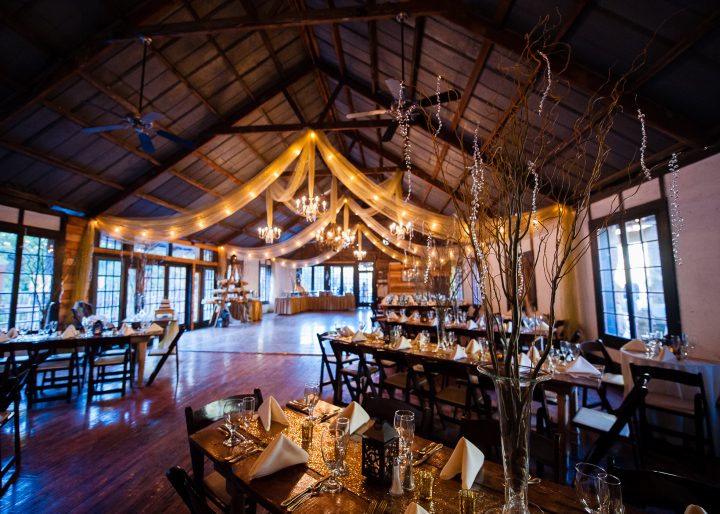 The inside of the lodge was beautiful… Jordan envisioned gold tones and candles adorning the tables… an elegant forest wonderland look with the branches that made up the centerpieces on the tables… The gold tones looked amazing against the dark wood inside the lodge.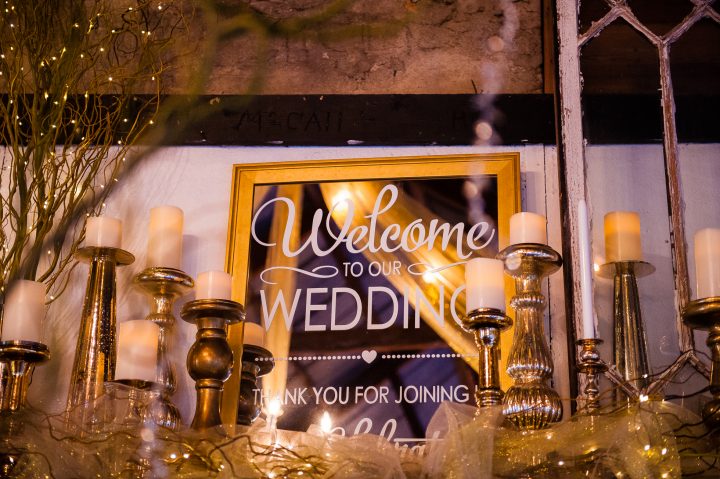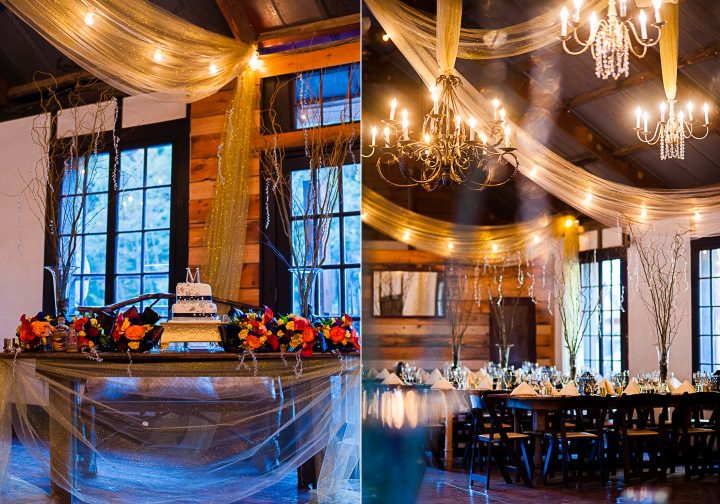 Jordan and Fern's cake was beautiful!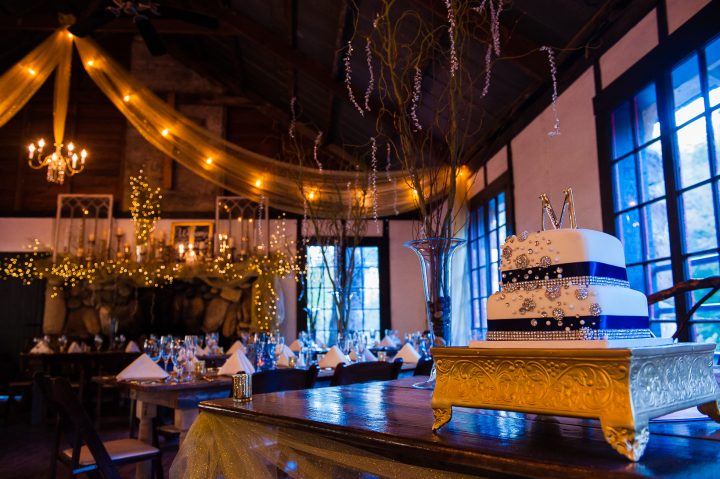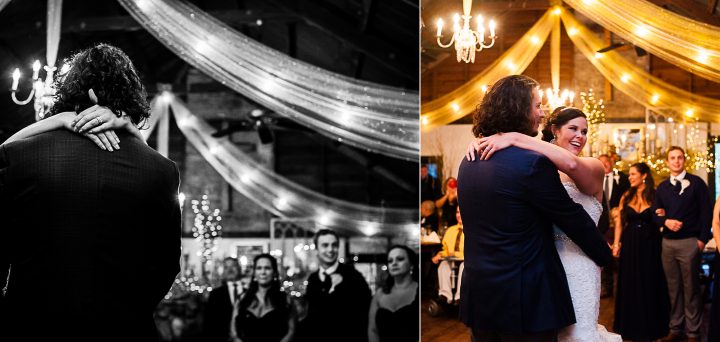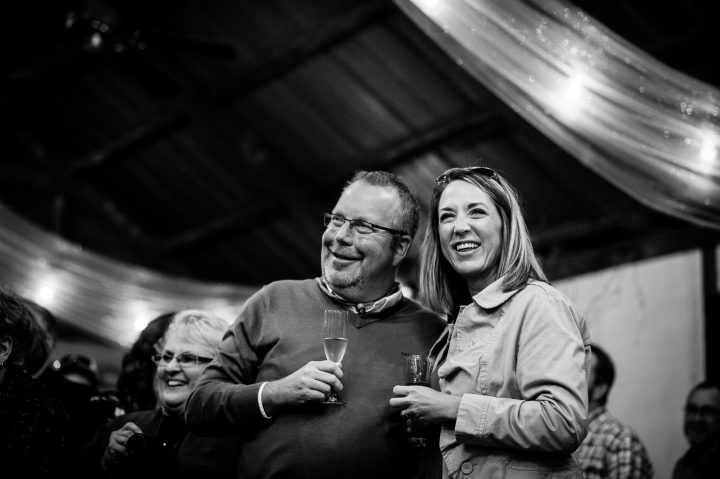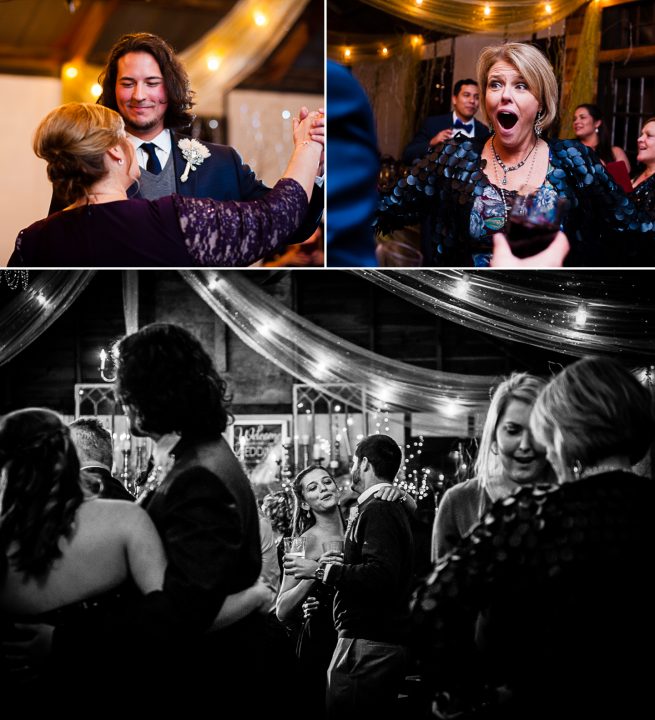 A little bit of fun was had at the reception….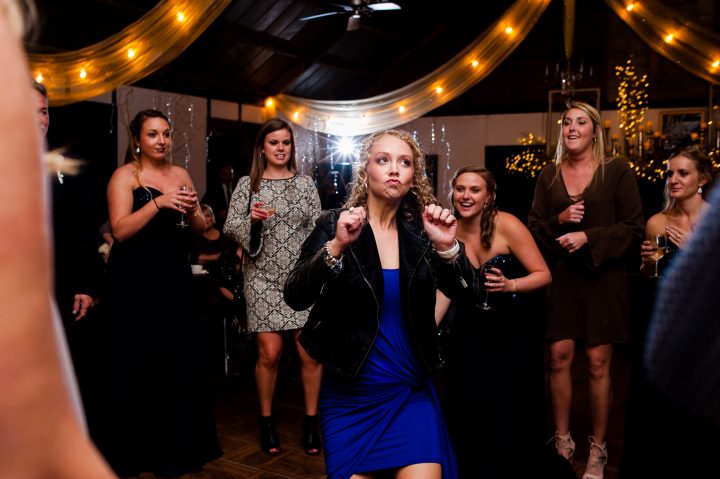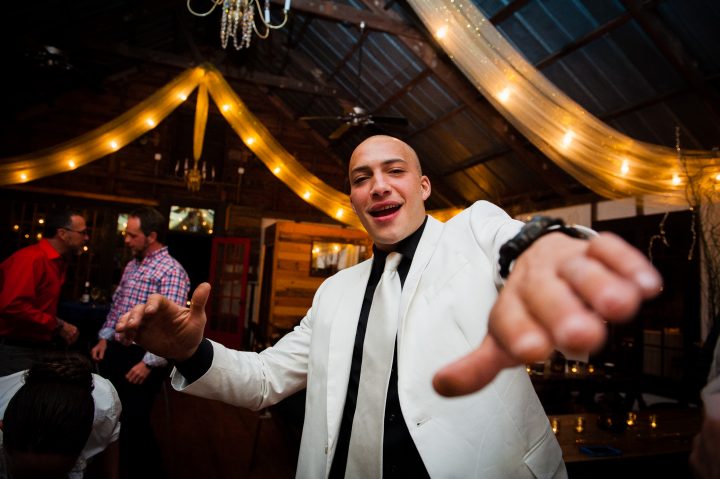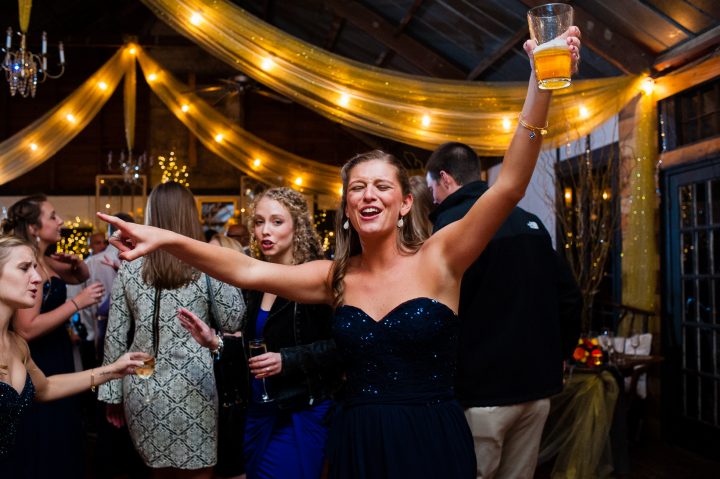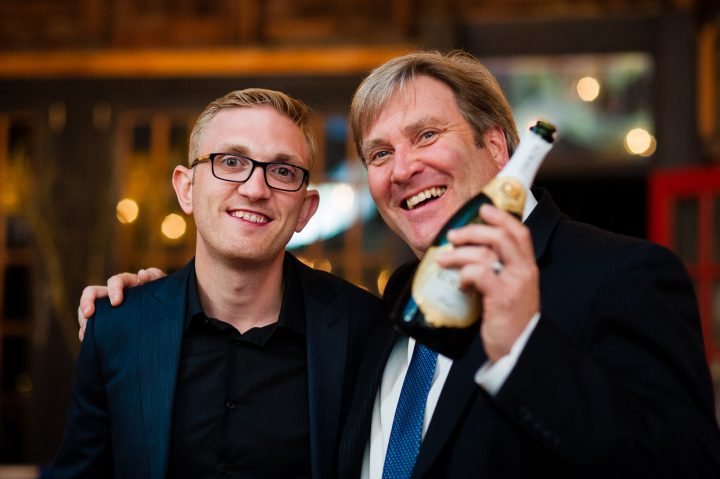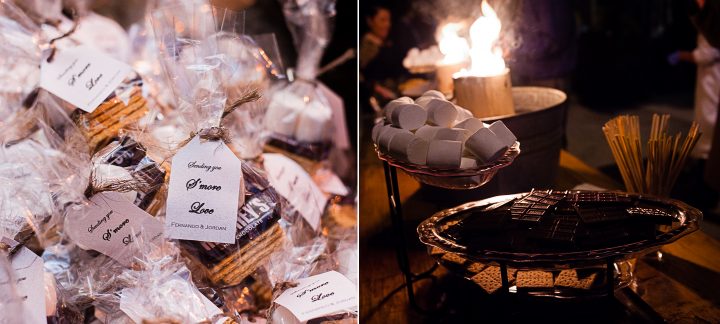 Jordan and Fern's S'mores bar was amazing and enjoyed by all!!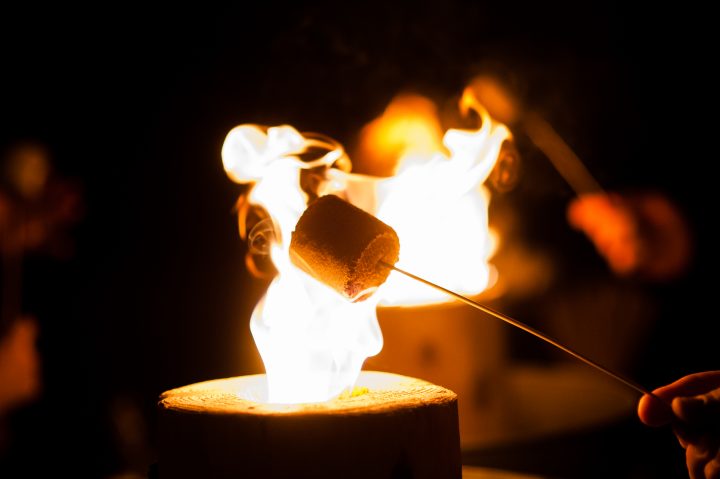 Love this image of the flower girl enjoying sparklers!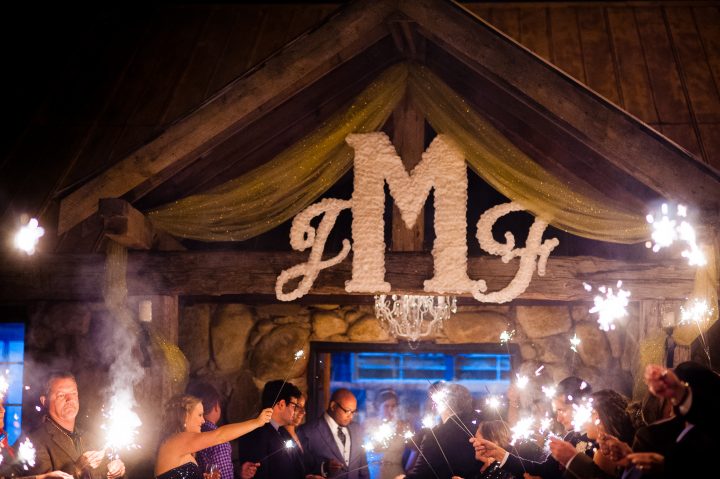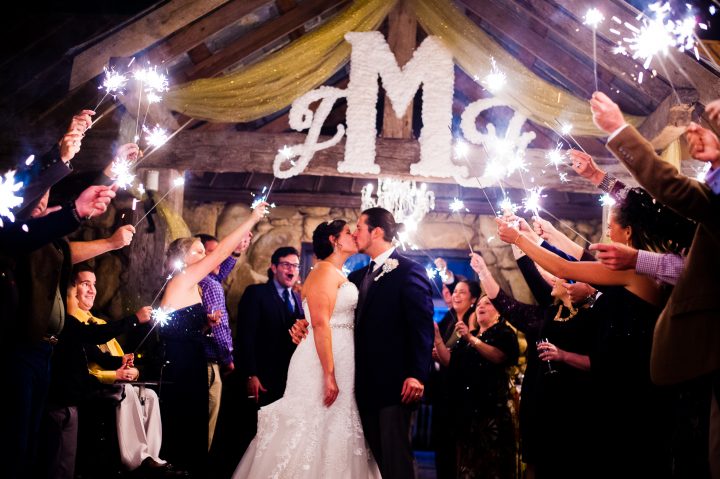 Jordan and Fern's sparkler send-off was beautiful!!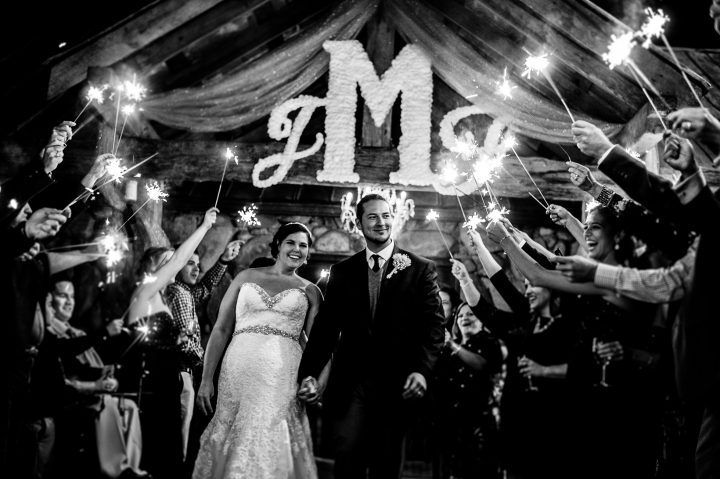 AMW Studios – an Asheville wedding photography studio run by Ariel and Matt – We are located in the Foothills of the Blue Ridge Mountains and available for destination wedding photography worldwide… We specialize in creating modern + dynamic imagery for adventurous couples. Getting married or know someone getting married? We are now booking weddings, adventure engagement sessions & lifestyle portraits for 2017 and 2018! Drop us a line – info@amwstudios.com – let's chat! We can't wait to tell your story…