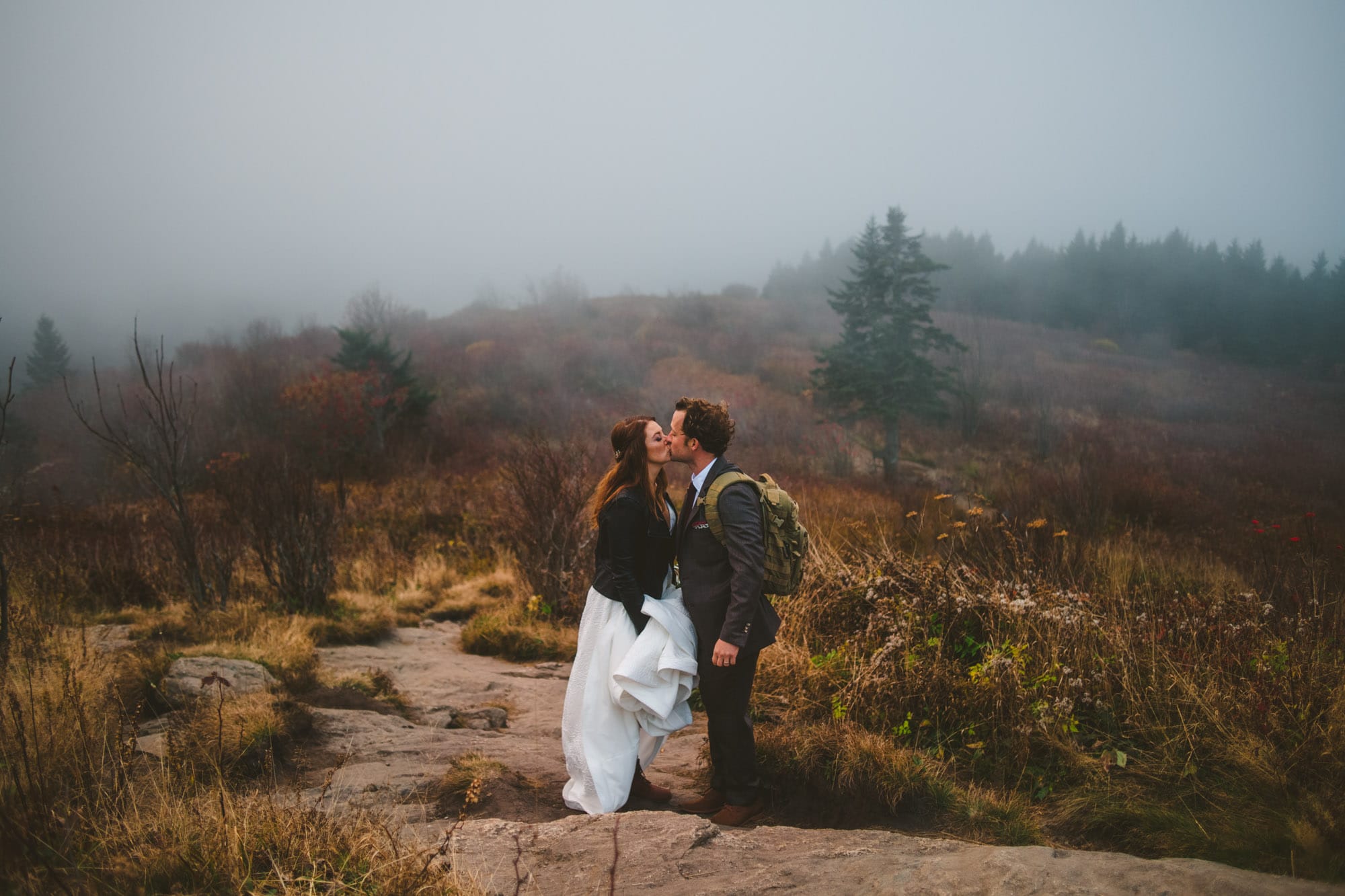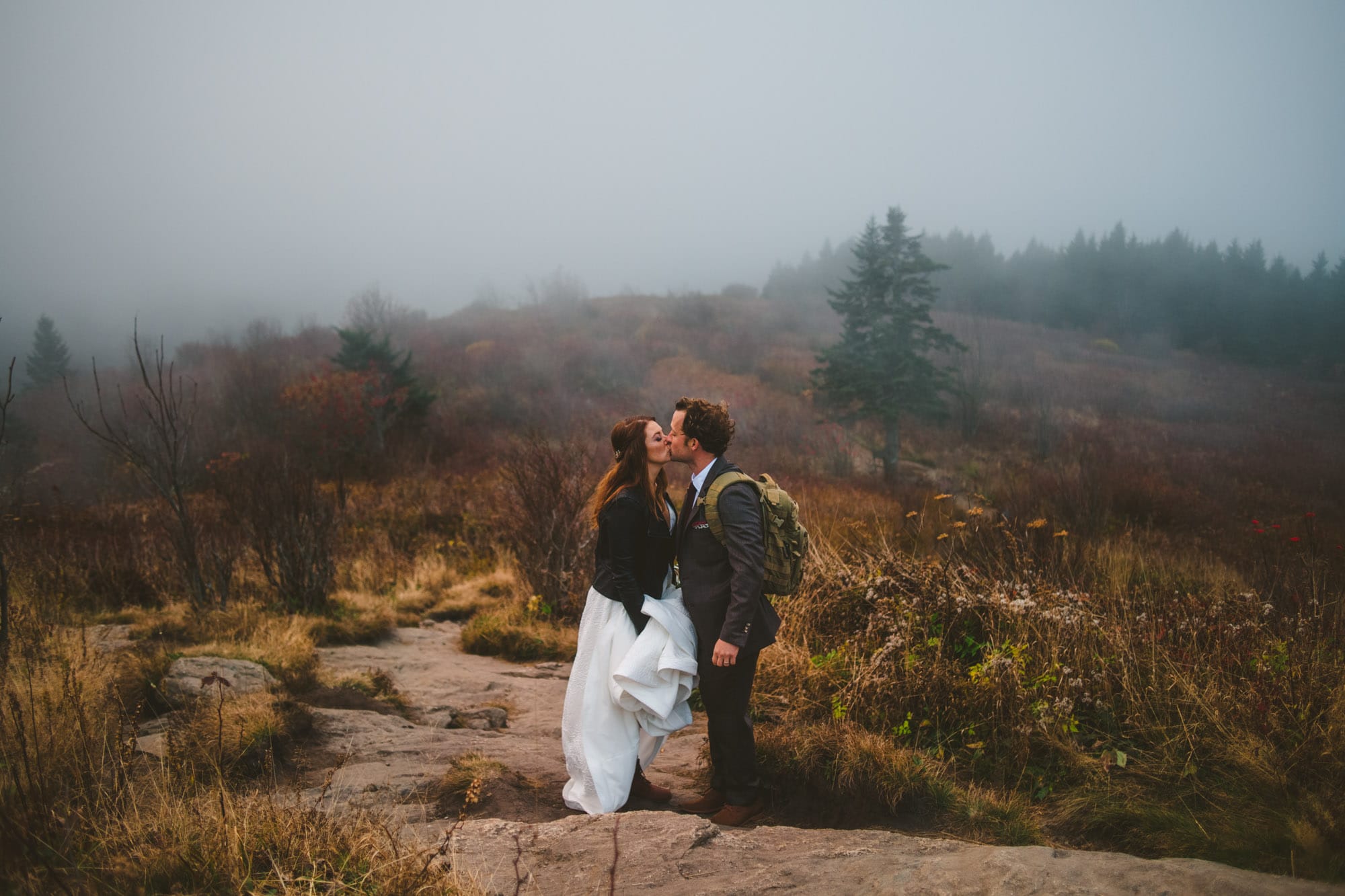 Black Balsam Knob never ceases to amaze me with its stunning beauty and it's no surprise why it's one of the most popular hikes near Asheville. Black Balsam is also the chosen location for many a small wedding or elopement for any adventurous looking to get married in the Appalachian mountains.

Black Balsam is indeed a wonderful location to get married for small groups especially if you follow some of my tips below! If you're in the beginning stages of planning your elopement in the Blue Ridge Mountains and looking for more inspiration & guidance; I highly recommend checking out my Asheville Elopement Guide. If you need even more help don't hesitate to reach out to me directly!

Before I jump into sharing images from C & R's fall elopement on Black Balsam I'll share some advice on having your wedding on this stunning mountain.
Black Balsam Knob Wedding & Elopement
Quick Tips & Answers to your questions about getting married on Black Balsam
Do you need a permit to get married on Black Balsam Knob?
No, you do not need a permit for your wedding on Black Balsam Knob. While the mountain is located just off the Blue Ridge Parkway it is technically part of Pisgah National Forest. So a permit is not required.
How many guests can I have at my wedding on Black Balsam Knob?
Keep it small. I recommend 10 people or less to minimize the impact on the land.
Get Married on a Weekday
Black Balsam is very busy with limited parking. If you're looking for a quiet, intimate wedding experience I highly recommend choosing to a Monday-Thursday for your celebration.
Bring Layers & Umbrellas
The weather in the mountains surrounding Asheville is always unpredictable. You can count on it being 10-15 degrees colder up on the mountain than it was when you left your airbnb or lodging. Storms move in and out quickly, fog & mist are not uncommon so packing umbrellas or rain jackets is always a good idea!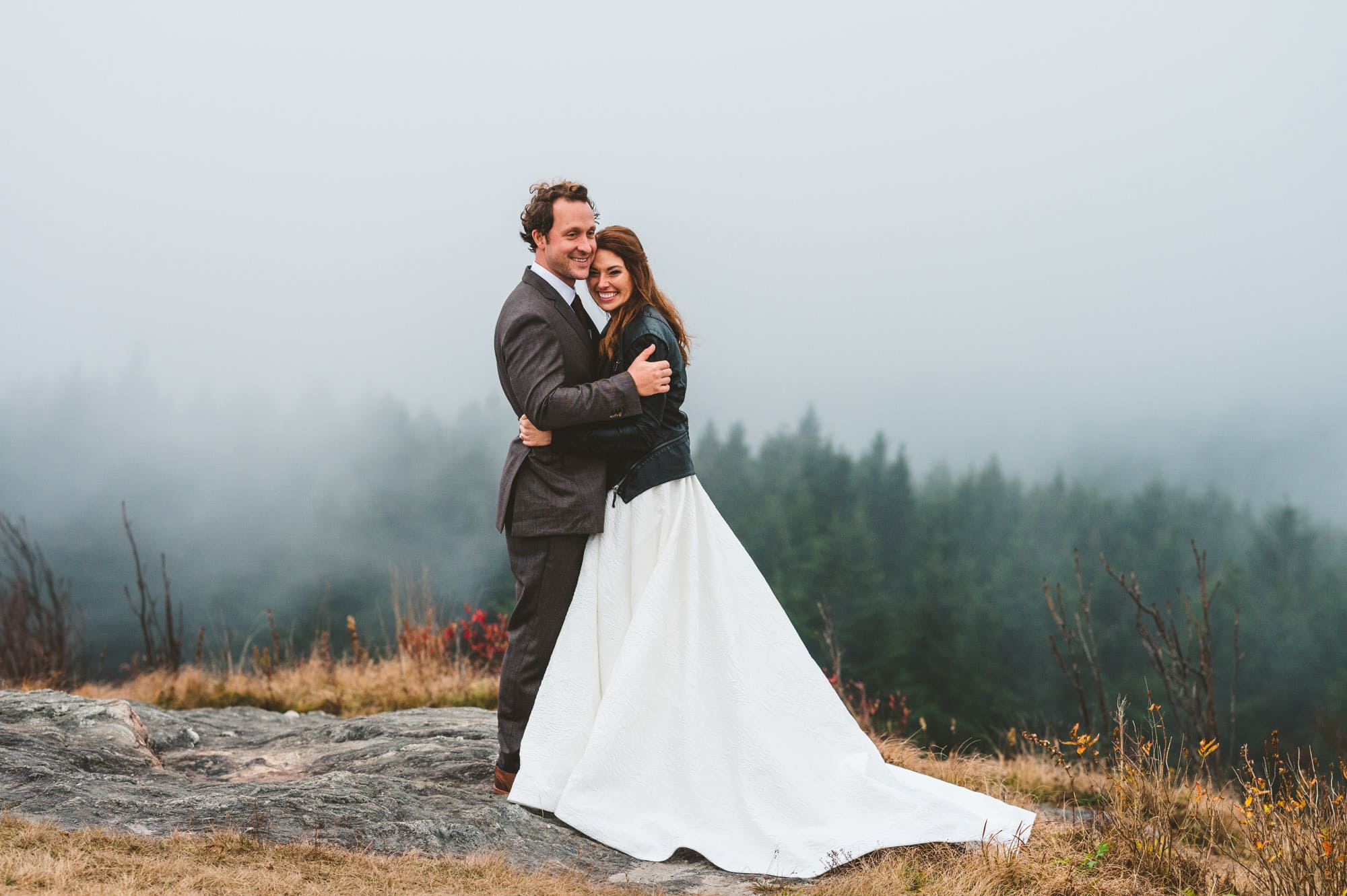 A Fall Elopement on Black Balsam Knob
Black Balsam Elopement Vendors:
Elopement Photography Coverage: 1-9:30
Now let's move on to the real reason you're here; to see more images from C & R's adventurous wedding day. These two started out the day at the most beautiful air bnb in Waynesville. When I arrived around 1:00 Courtney was getting her makeup done by Ali with Anarie. I photographed some of C & R's wedding details, the beautiful property & cabin, Ali putting the finishing touches on C's makeup. These two made a quick lunch together before gathering their outfits, gigantic cookies & bourbon for post ceremony celebration and jumping in the car to begin our journey up the Blue Ridge Parkway. C & R wanted some photos in normal attire before getting fancied up to get married. So with a final destination of Black Balsam Balsam Knob in mind we made some fun stops along the way for couples portraits.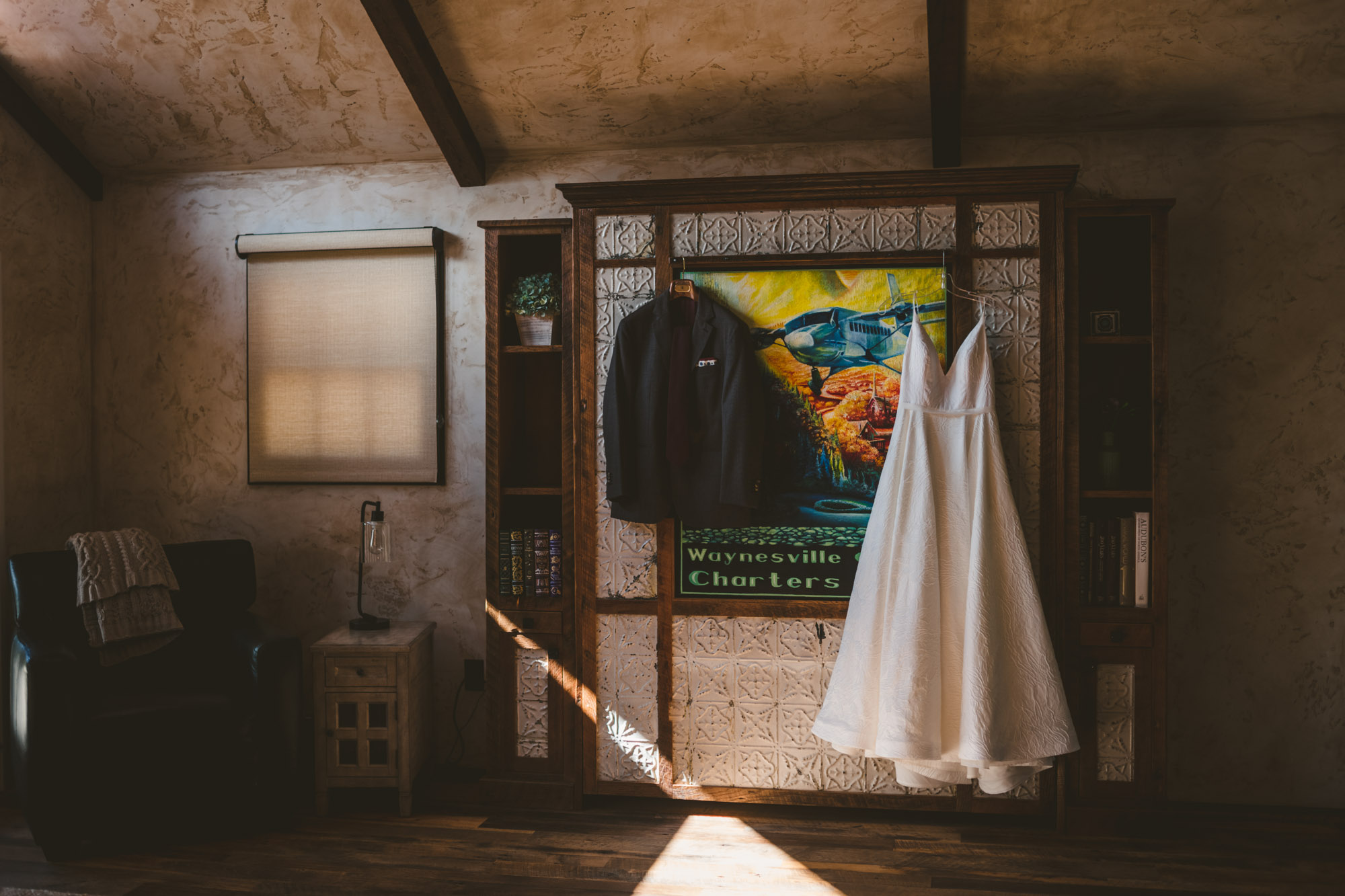 C & R's Airbnb had the most amazing view!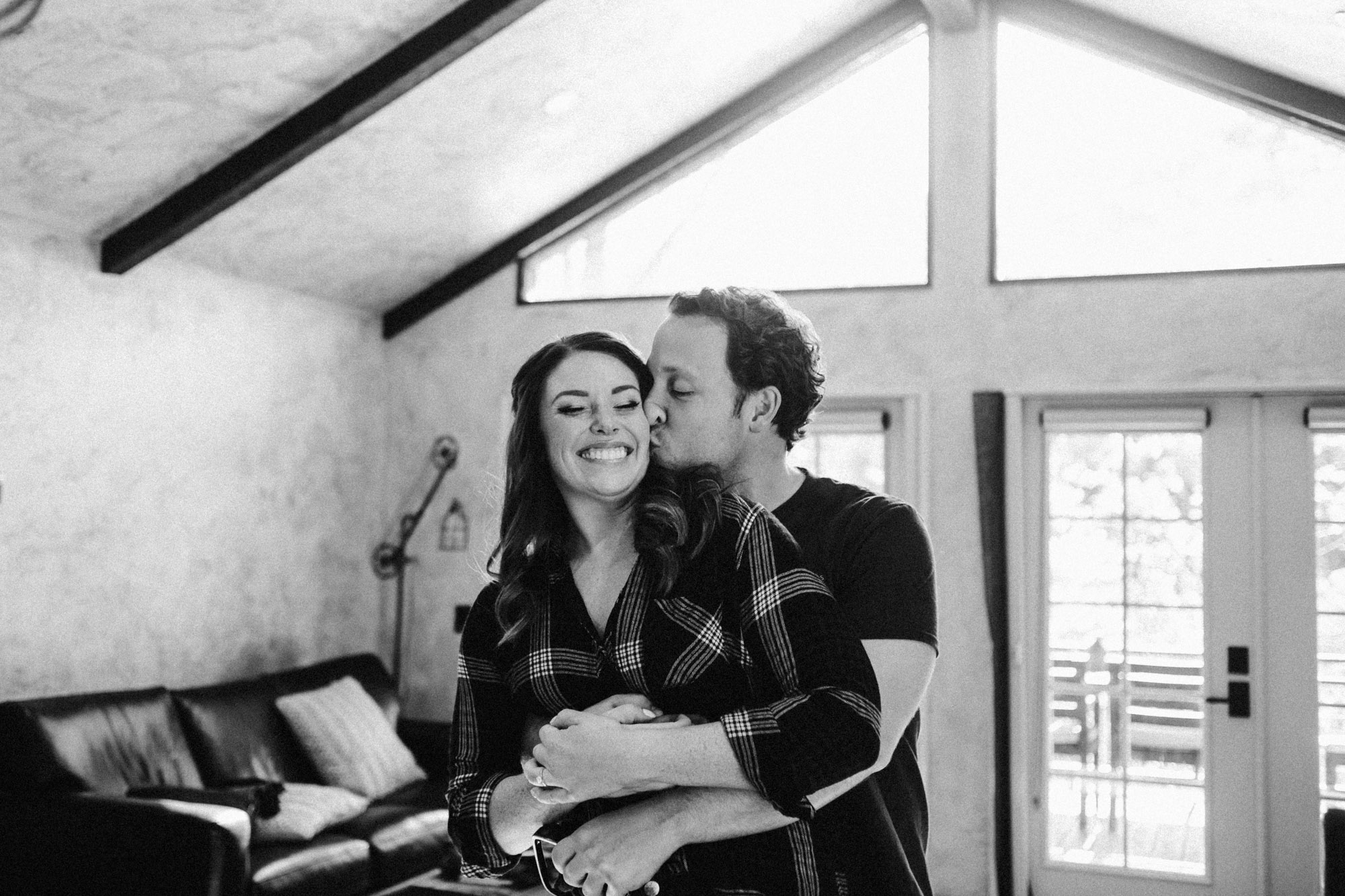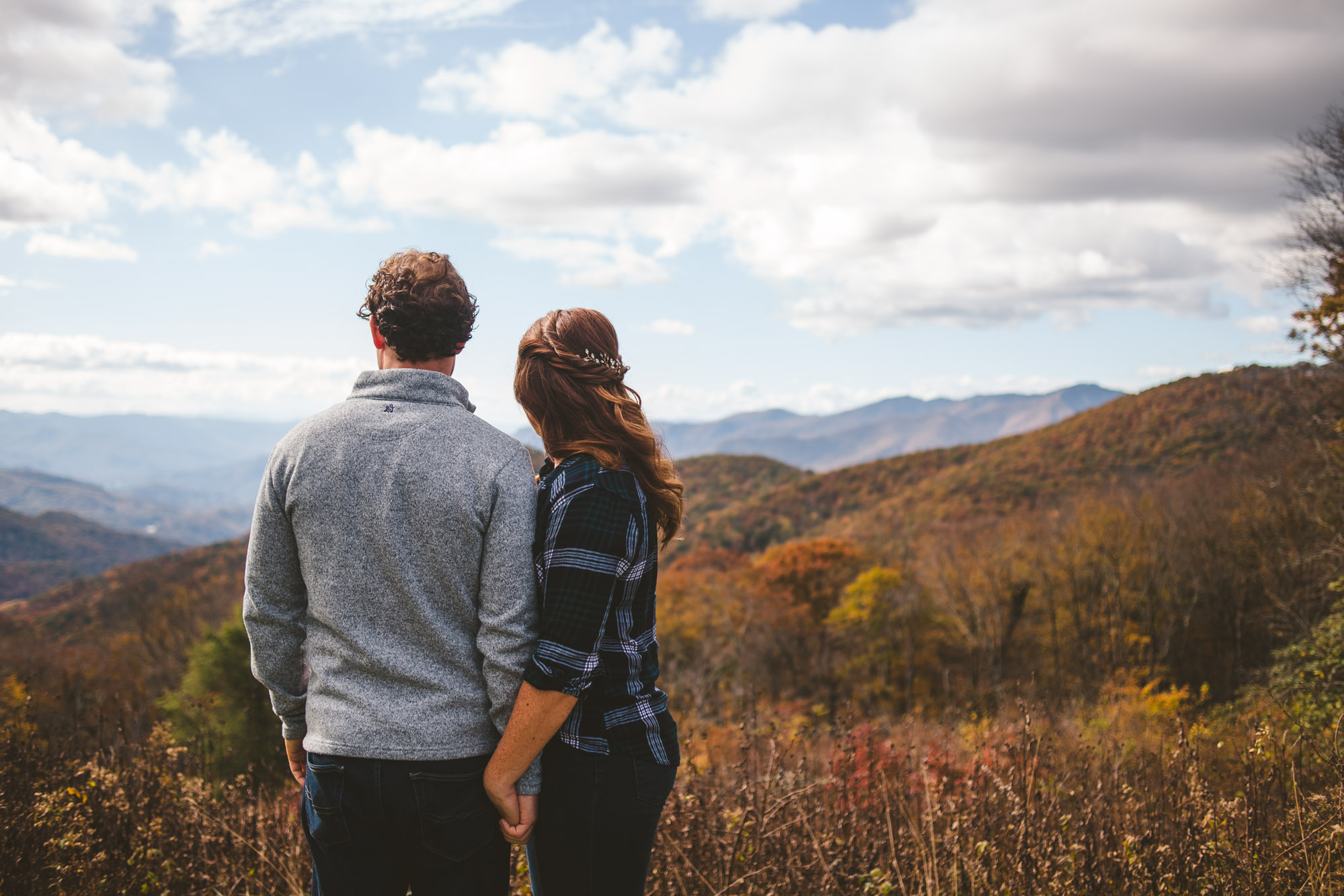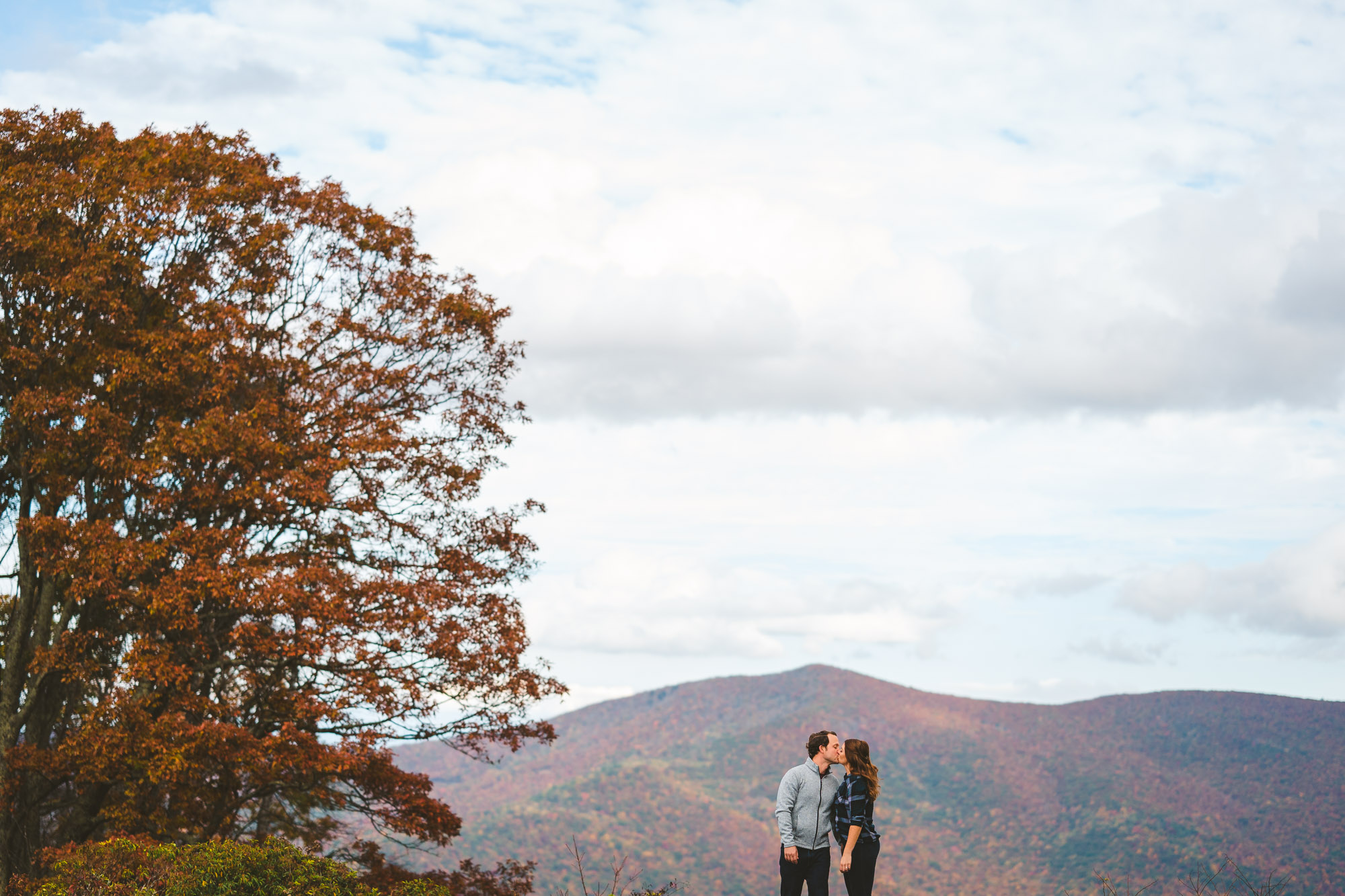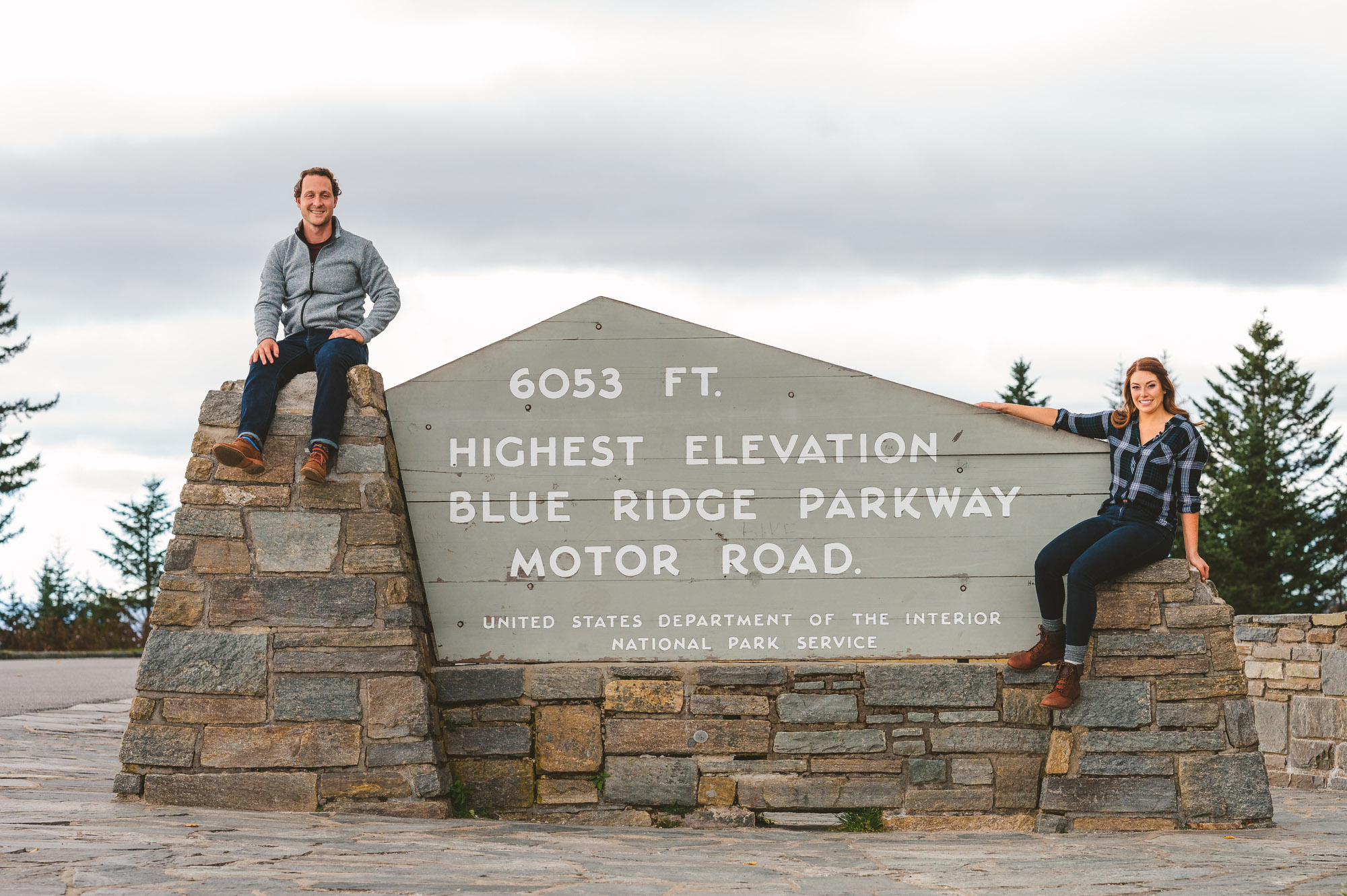 On the way up to Black Balsam we passed the highest point on the Blue Ridge Parkway so of course we had to stop and take a picture!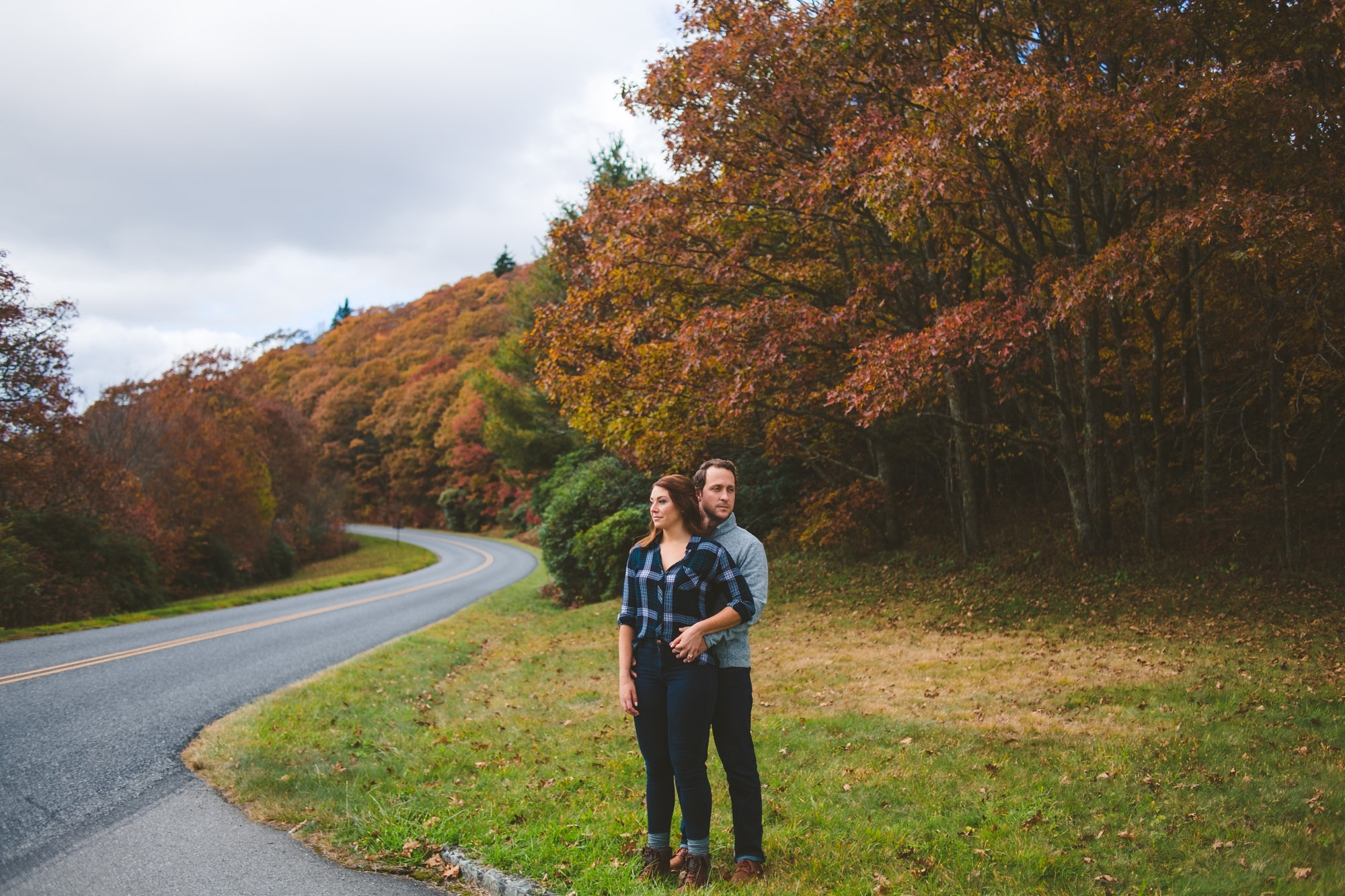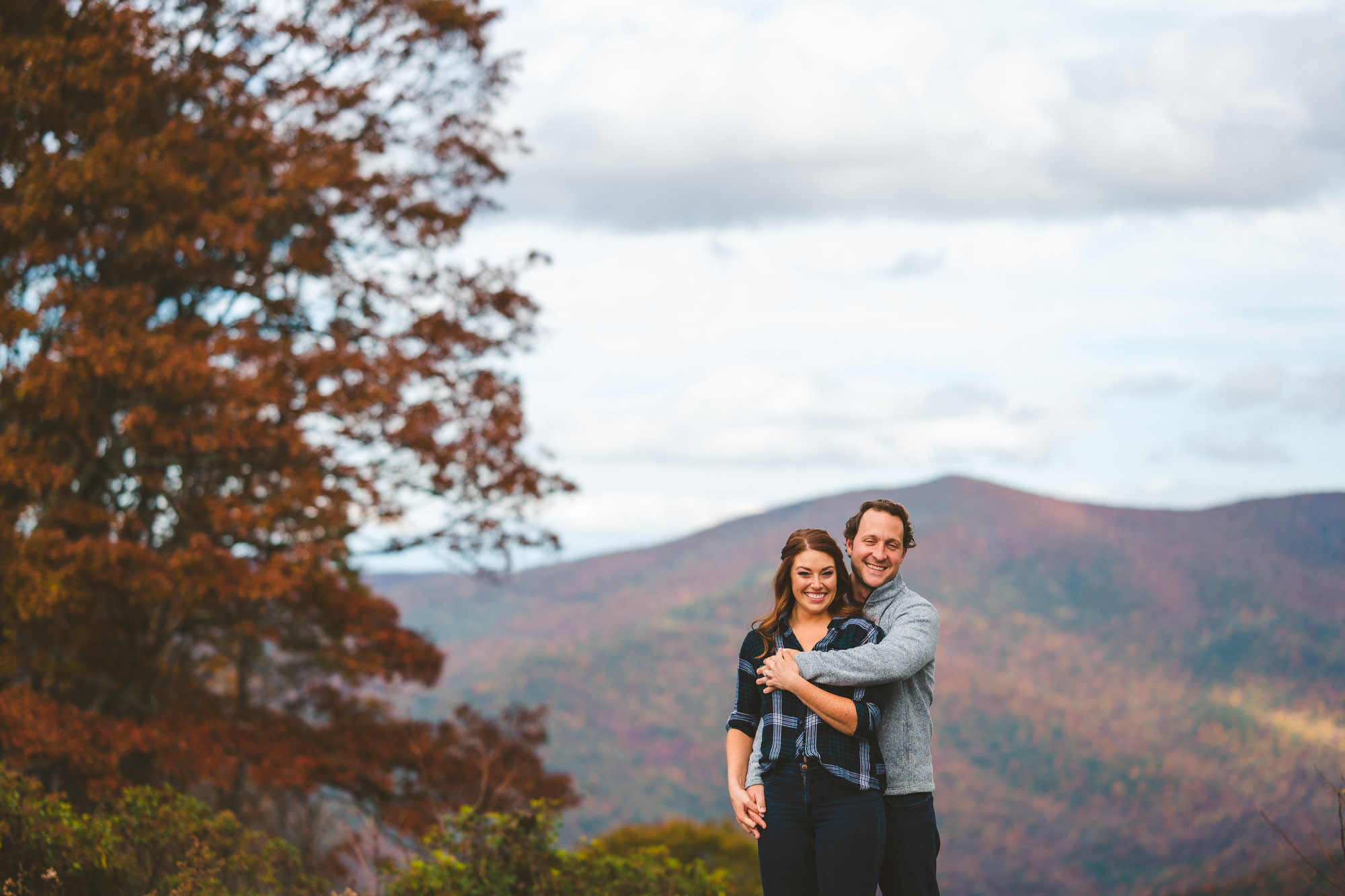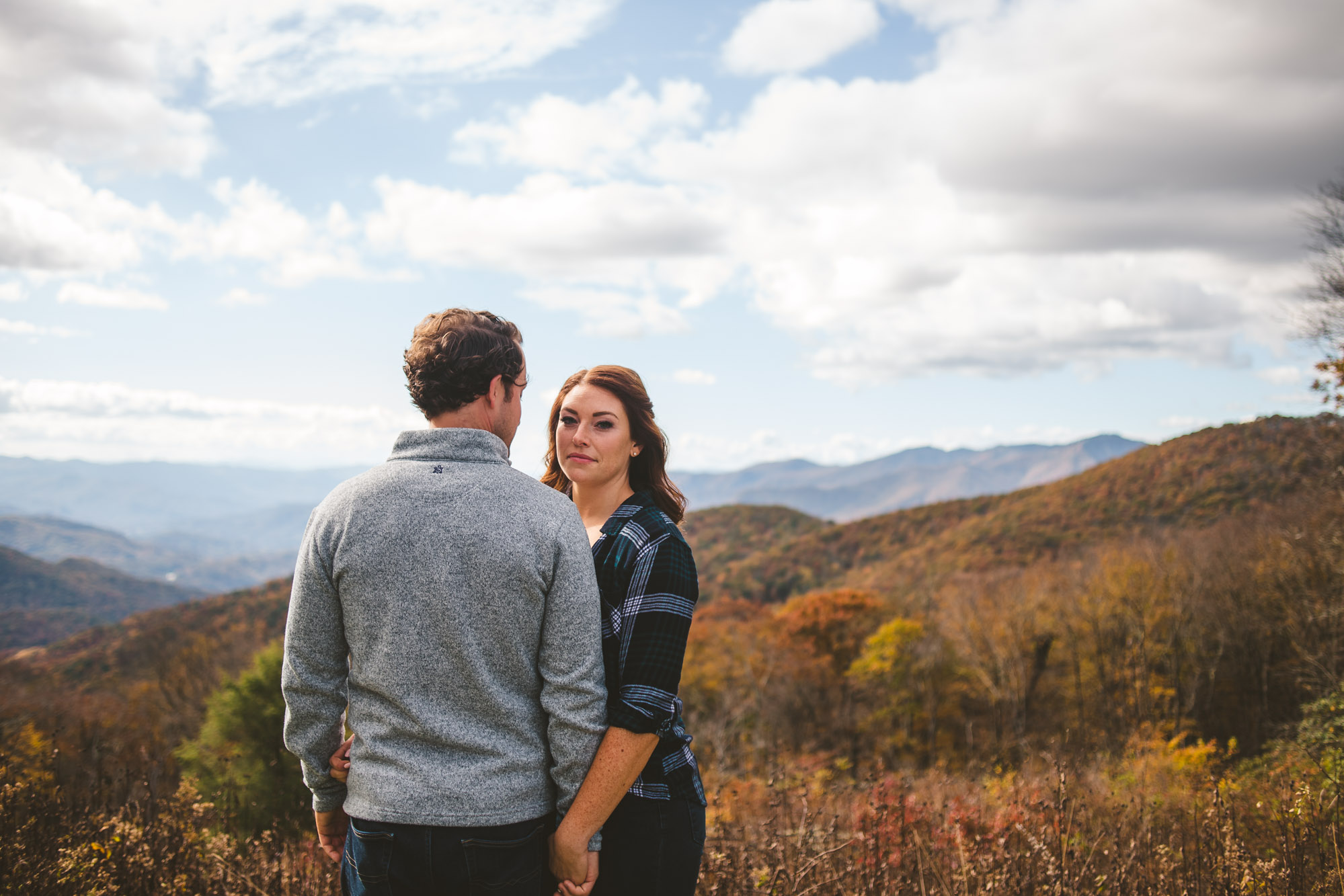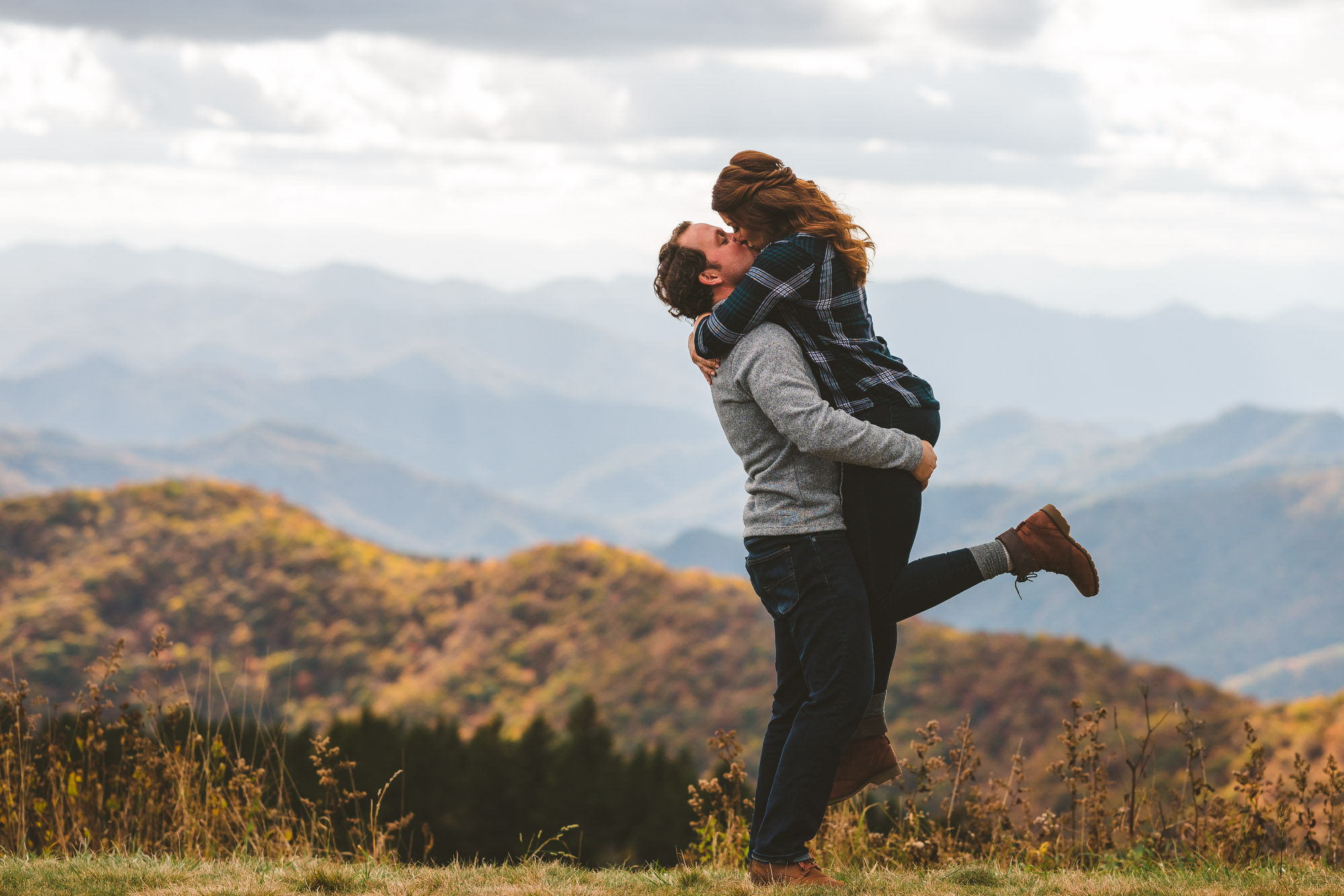 The views kept getting better and better as we made our way up the parkway. I had helped create a timeline for C & R's elopement day that allow for a leisurely journey to Black Balsam which gave us time to stop and take photos along the way!
Elopement pro tip – Remember to budget it extra time for travel so you don't feel rushed!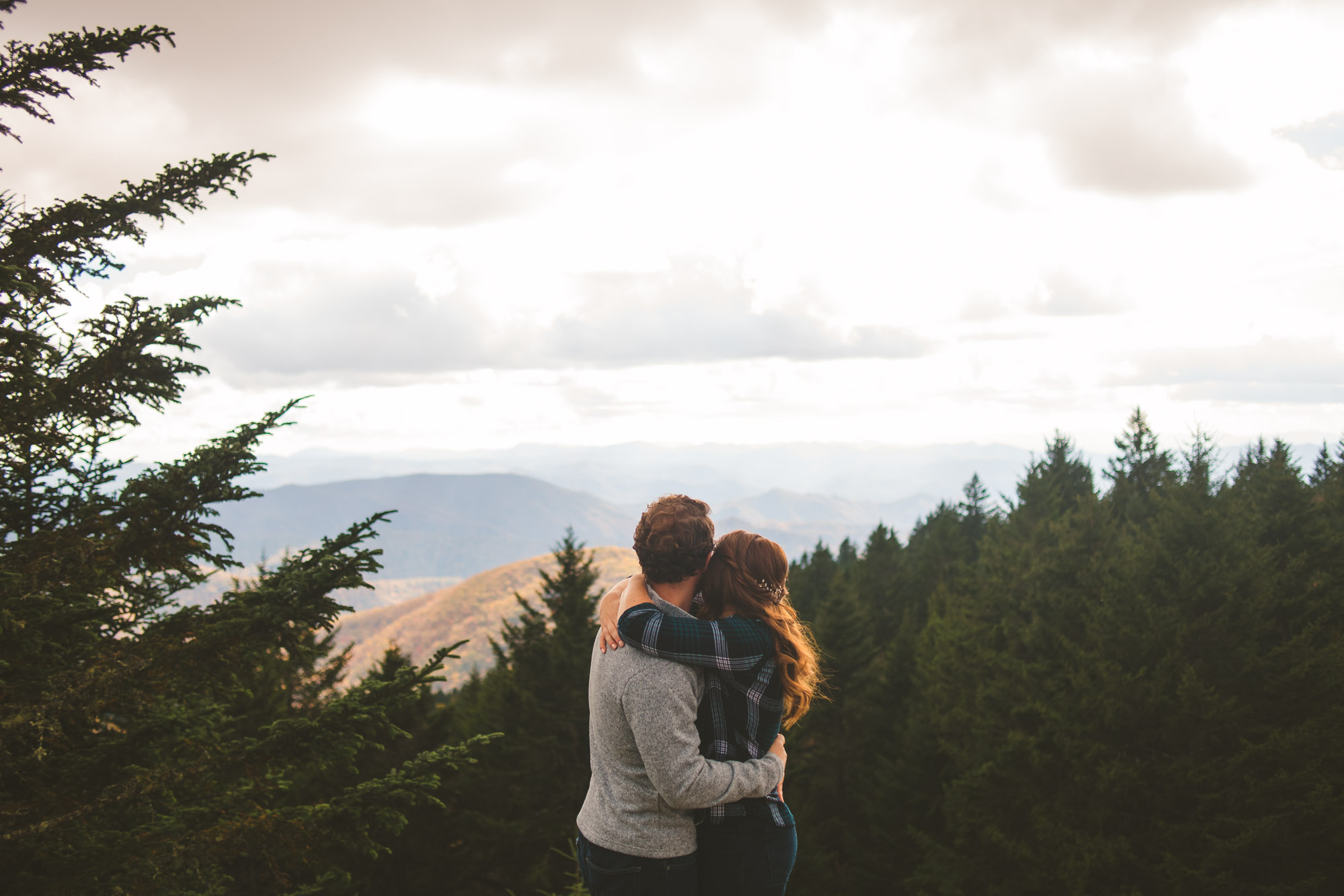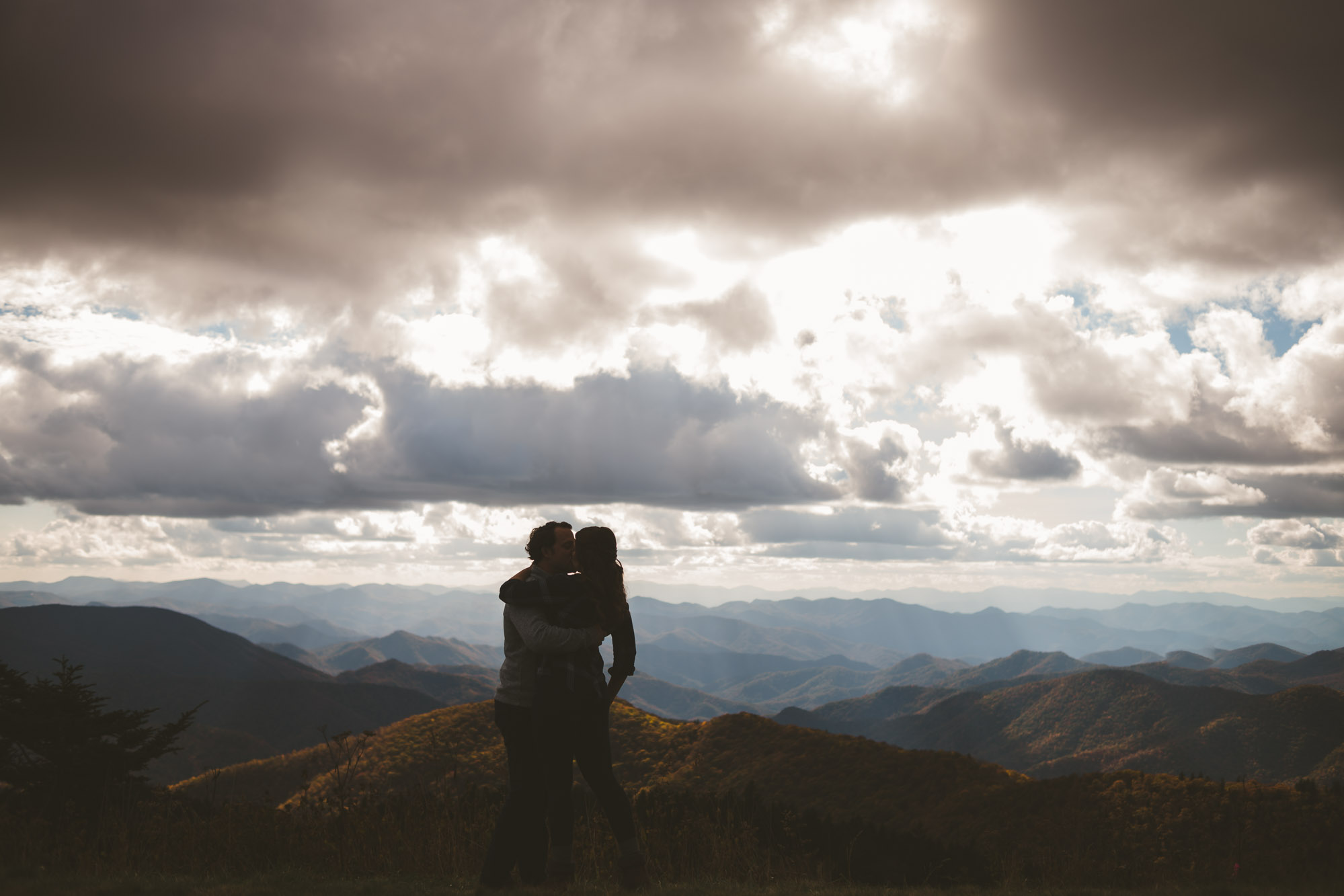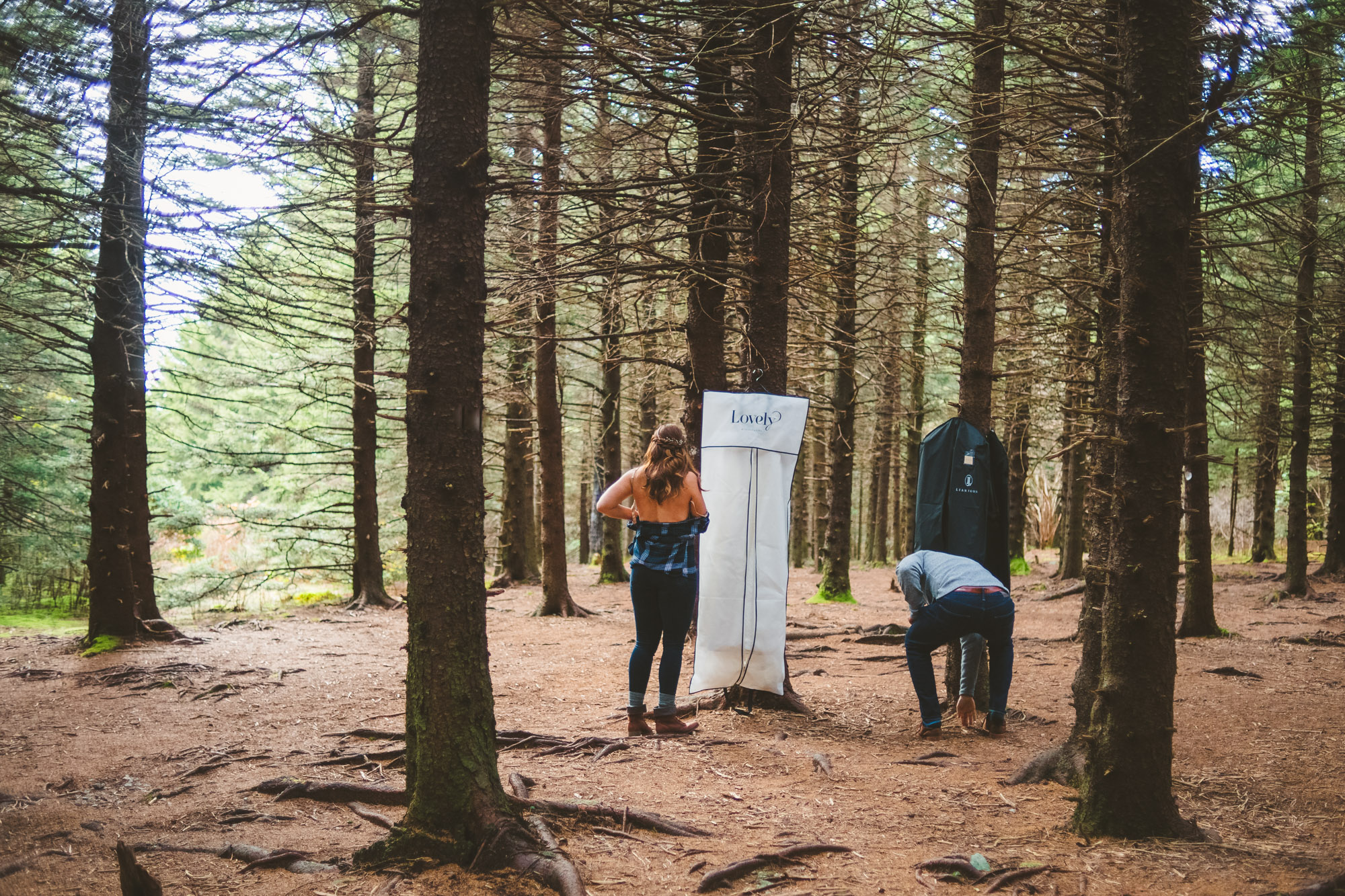 The pine forest at Black Balsam offers privacy from other hikers; let mother nature be your changing room on your elopement day.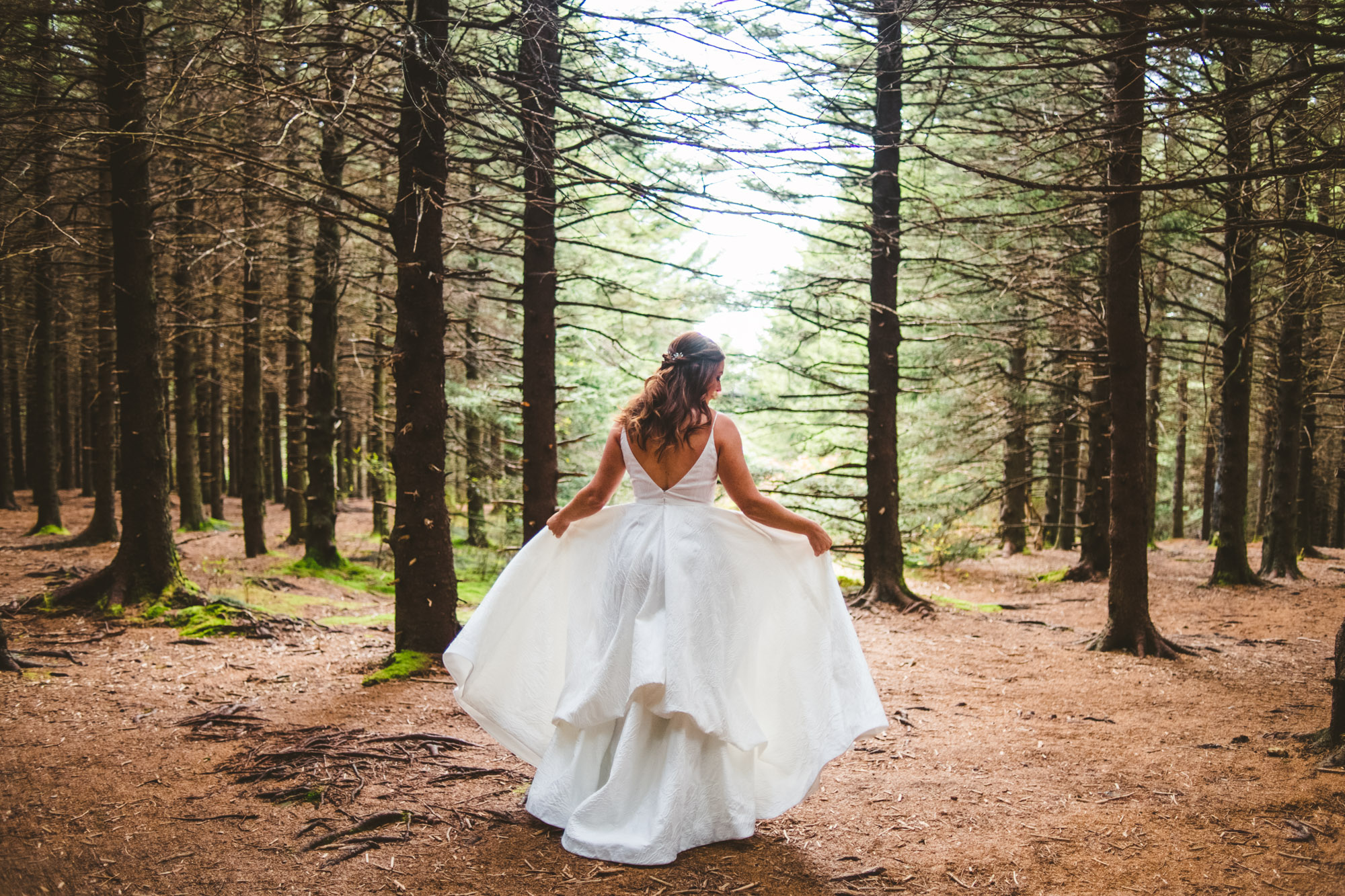 C & R got dressed together in the woods. It was perfect.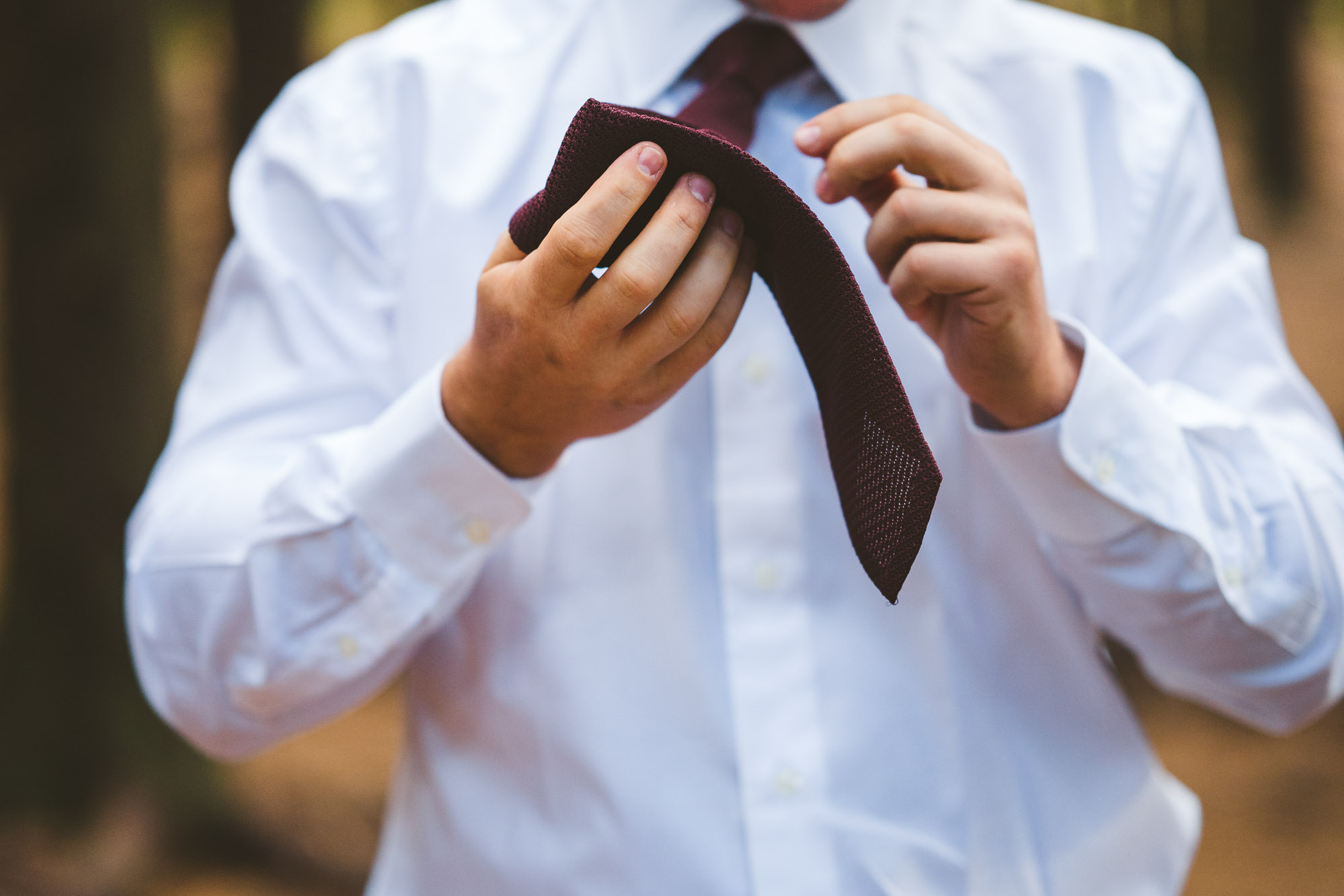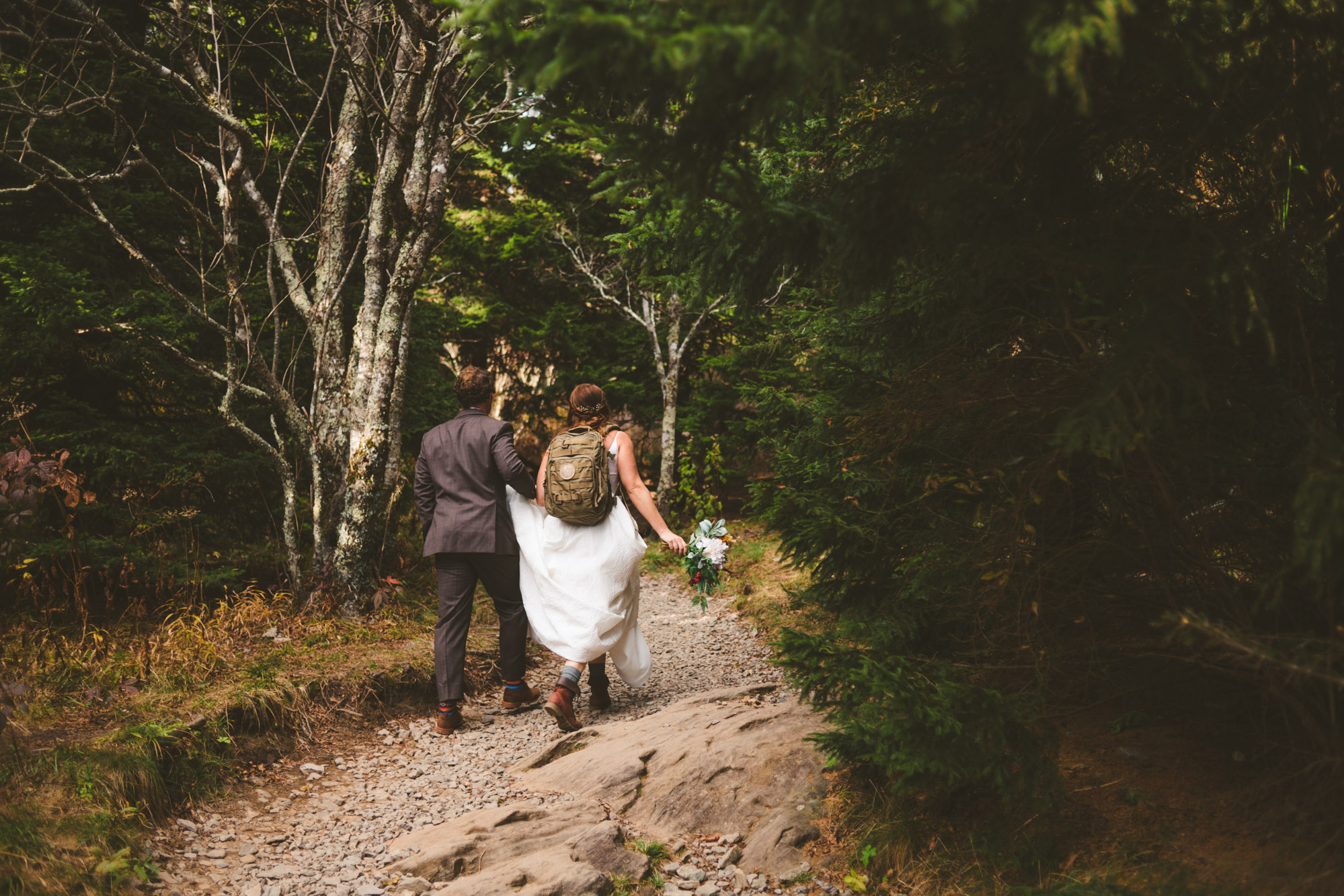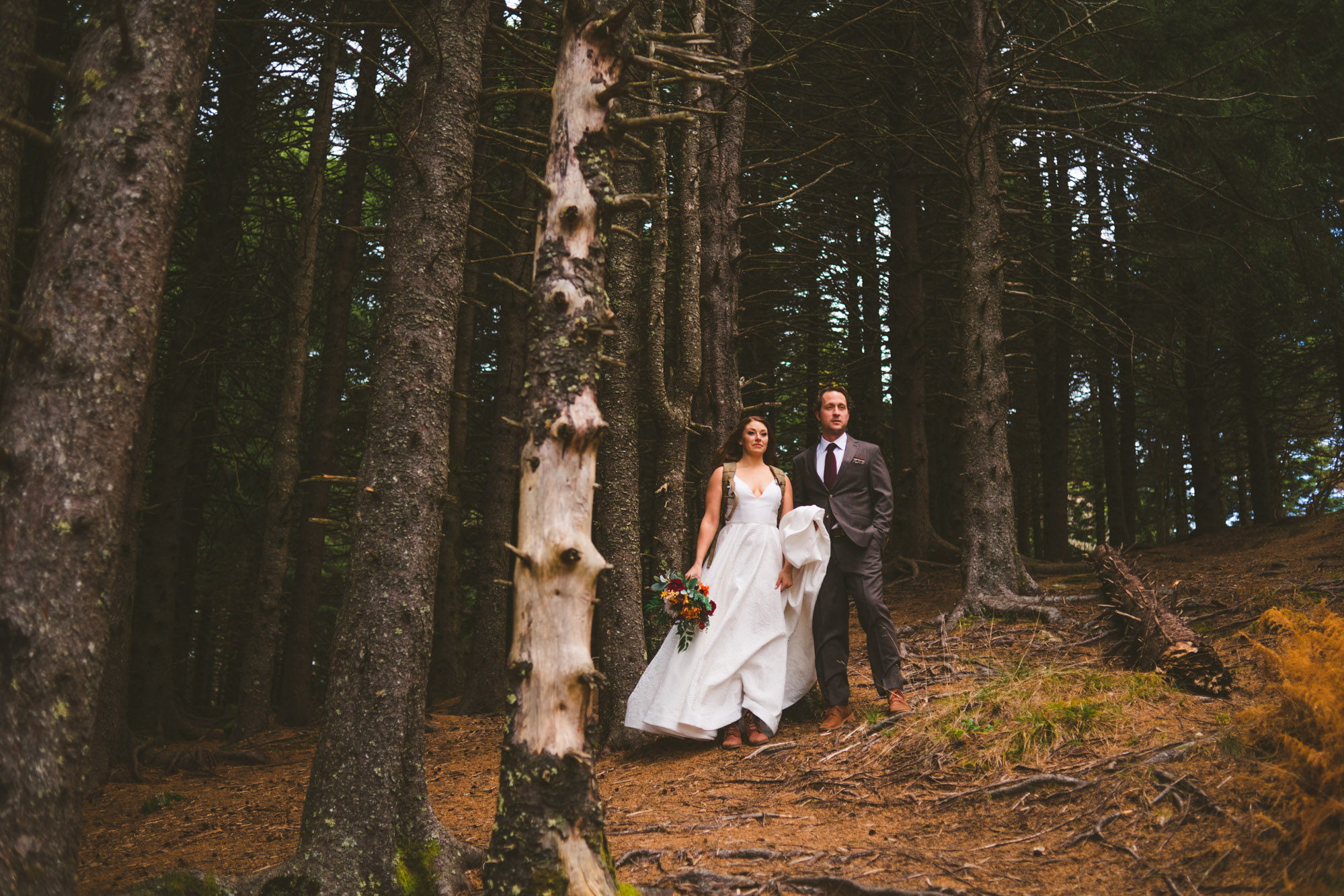 Before heading further up the mountain to their ceremony on Black Balsam we ducked into a little stand of trees where they said private vows they had written to each other. This is a sweet way to have a few moments, just the two of you to say things you might not otherwise feel comfortable saying where other people might hear you.
Remember one of my tips for eloping at Black Balsam? Pack layers & maybe umbrellas! It went from sunny to looking pretty ominous real fast. It was stunning though!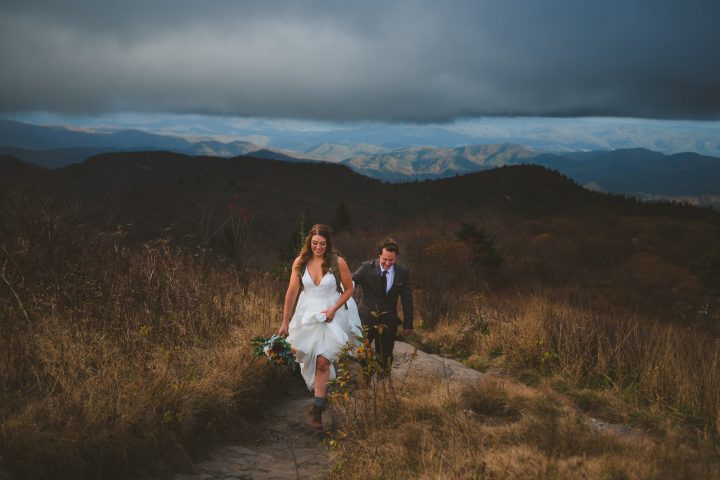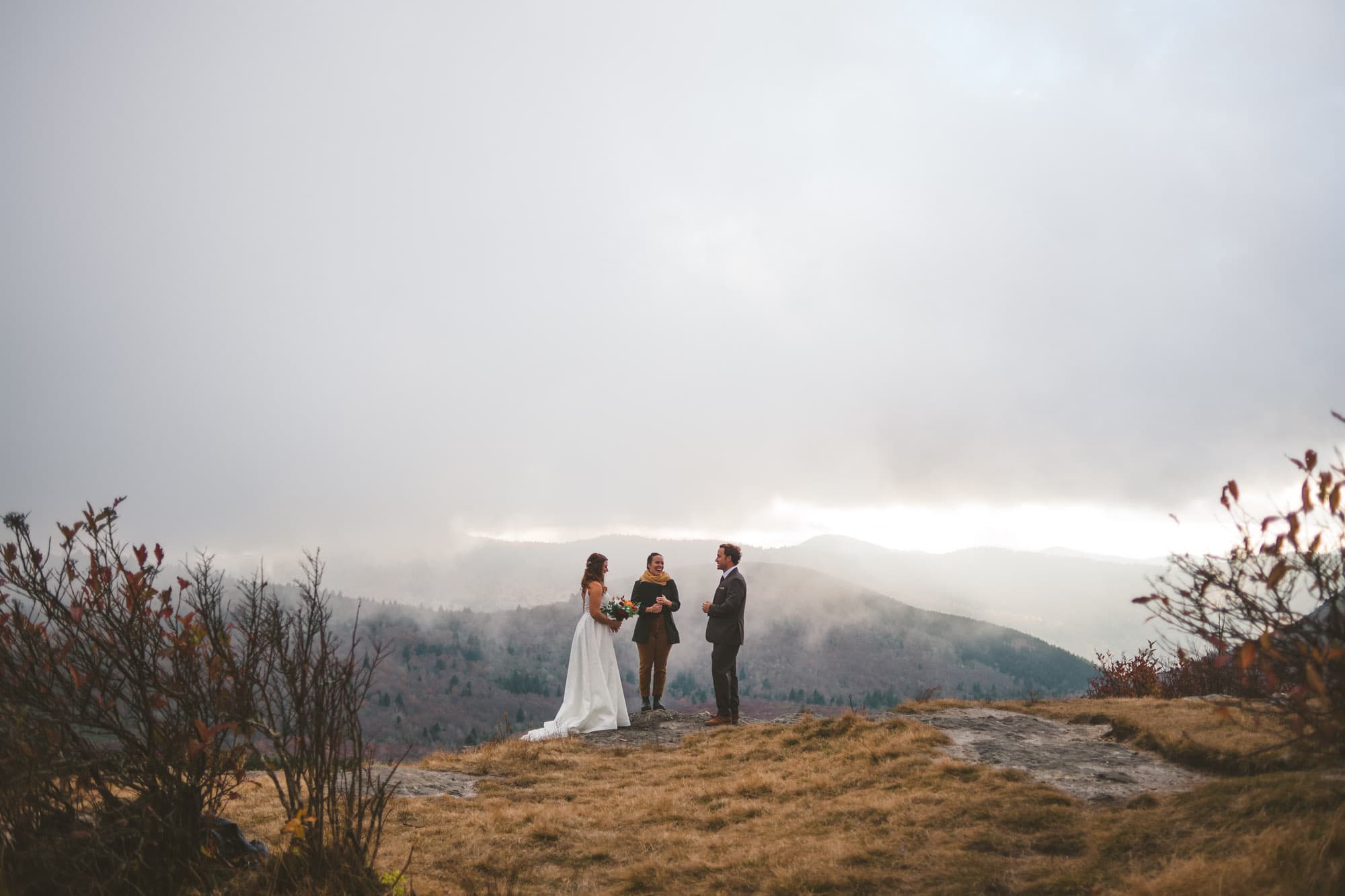 The clouds rolled it as C & R's ceremony began. Just like that we were enveloped in fog.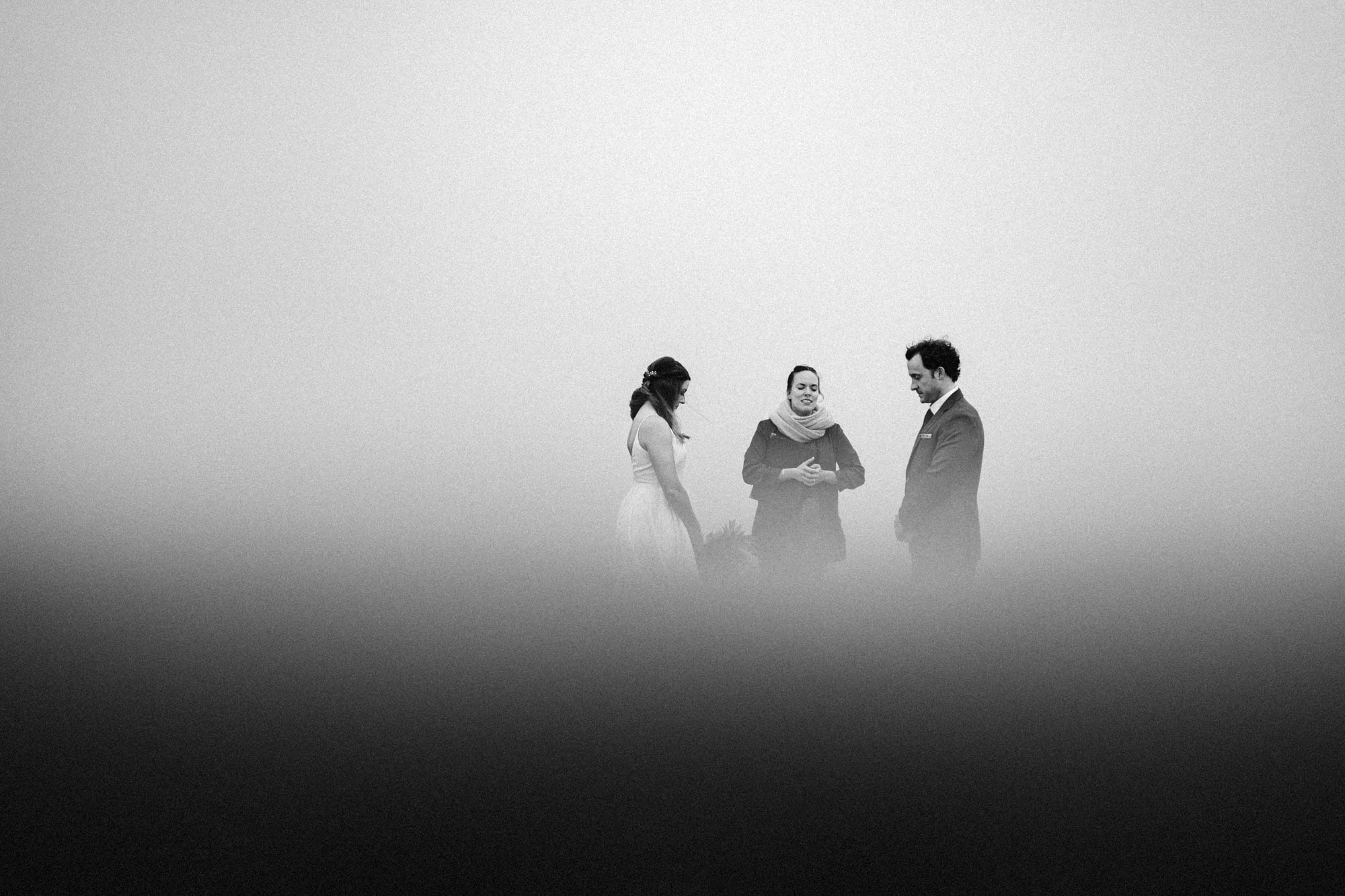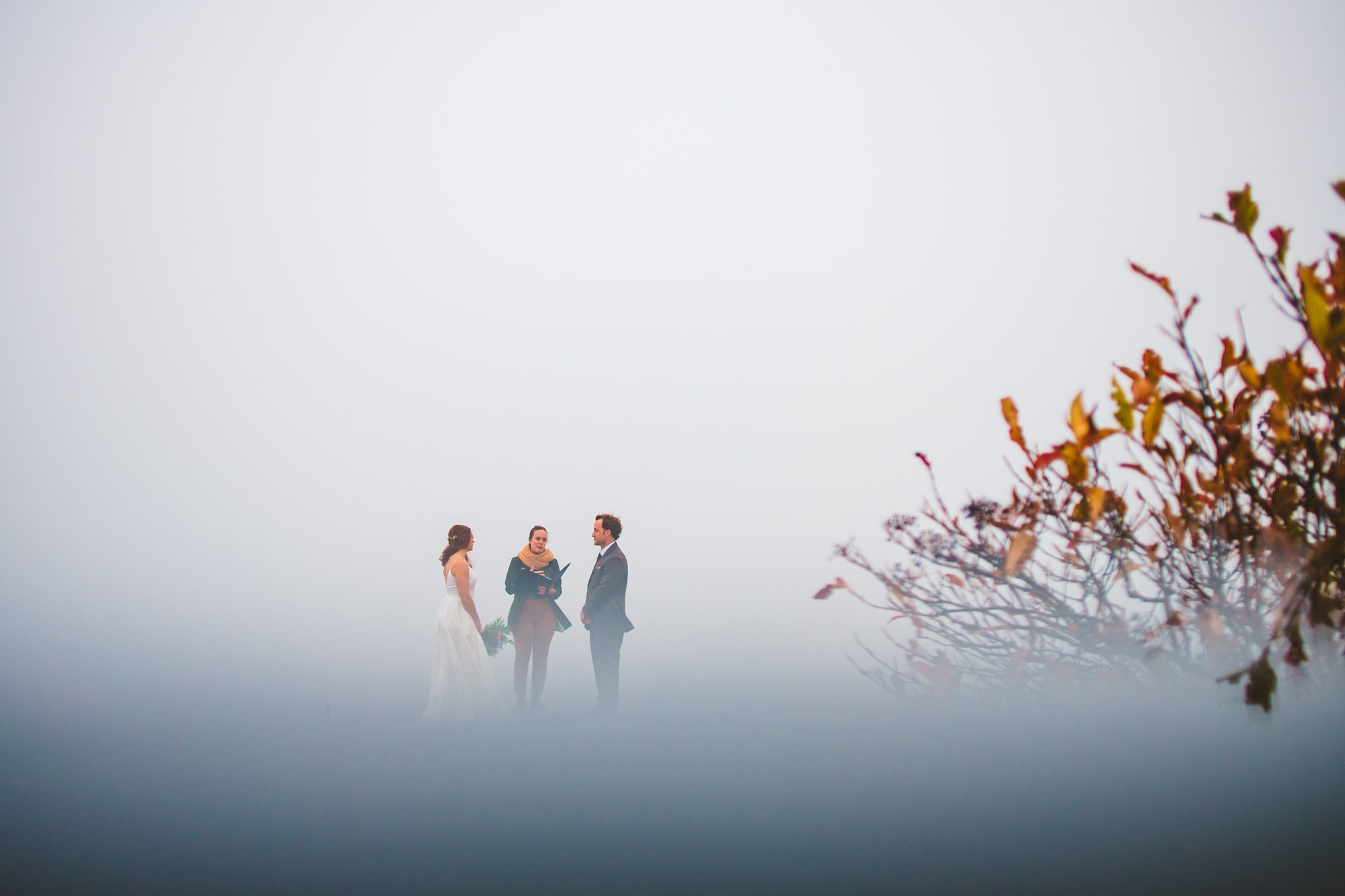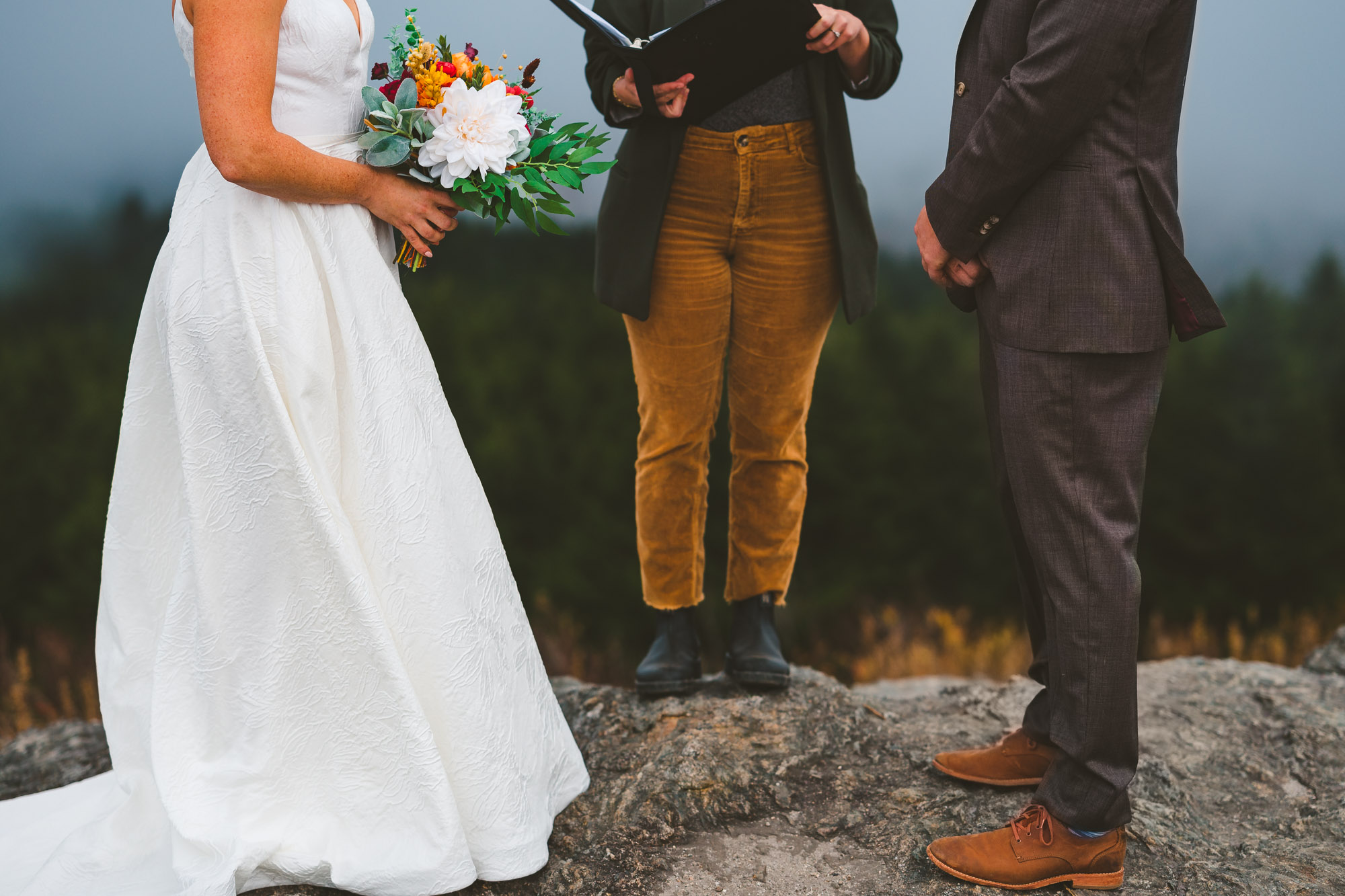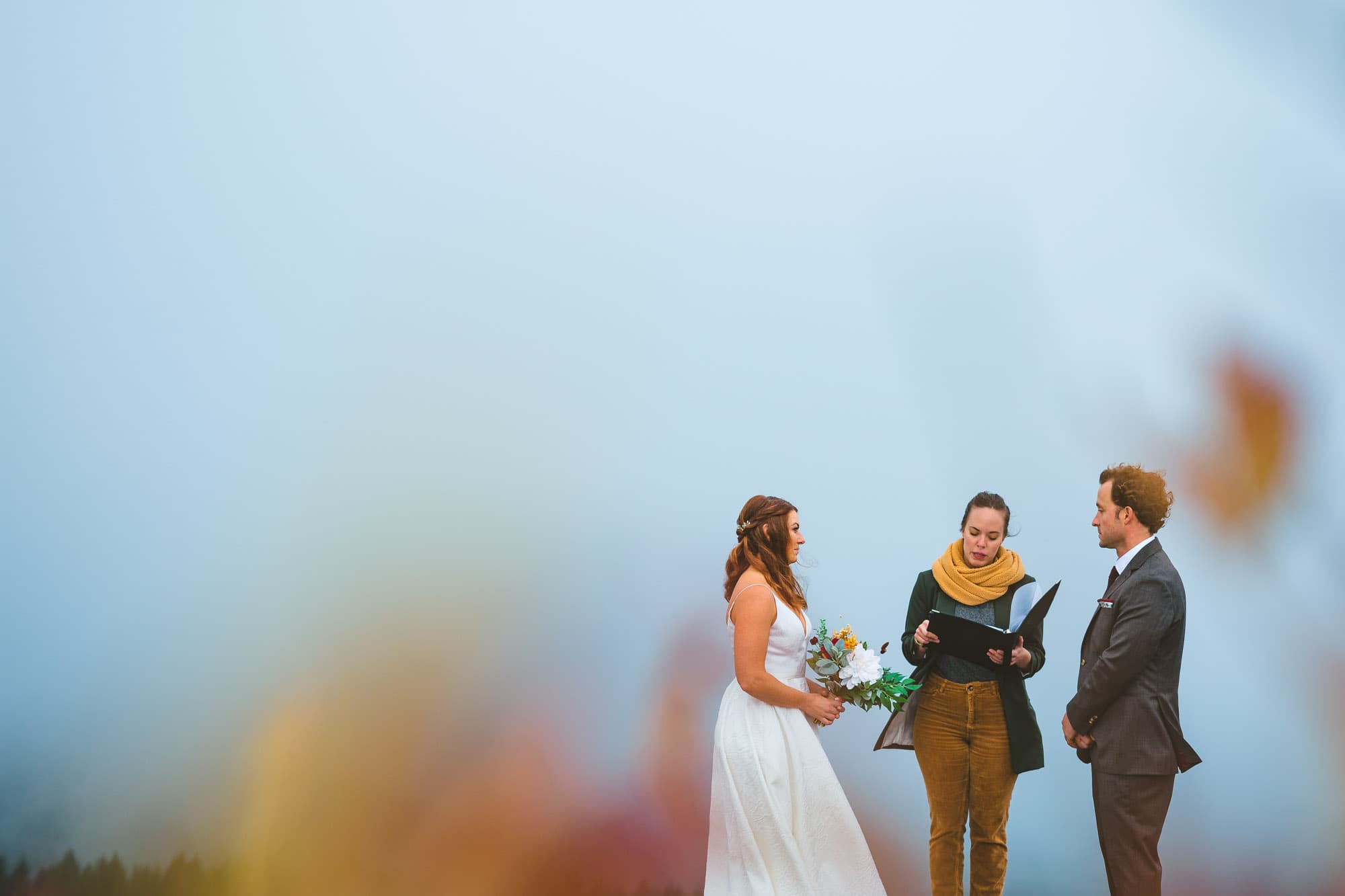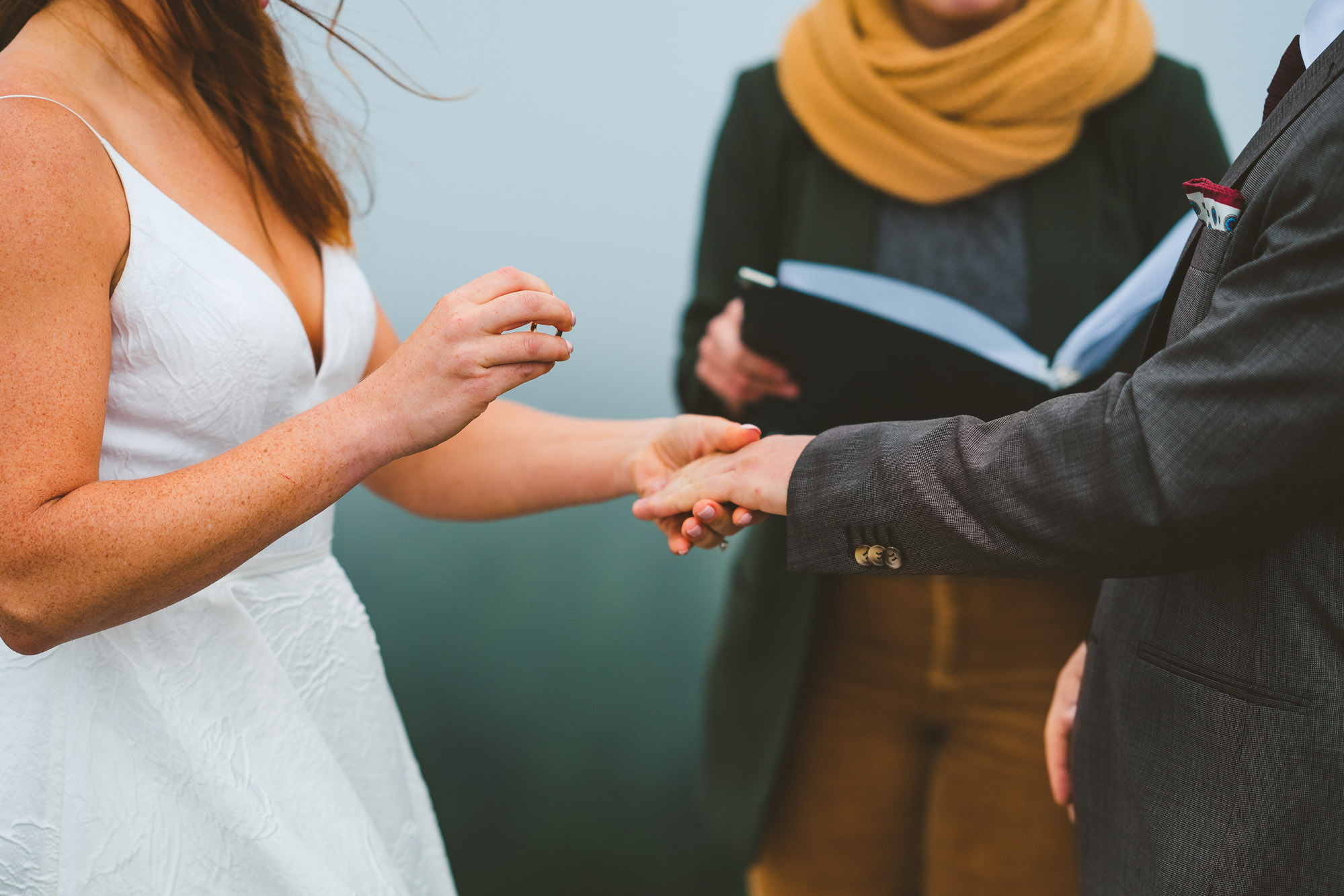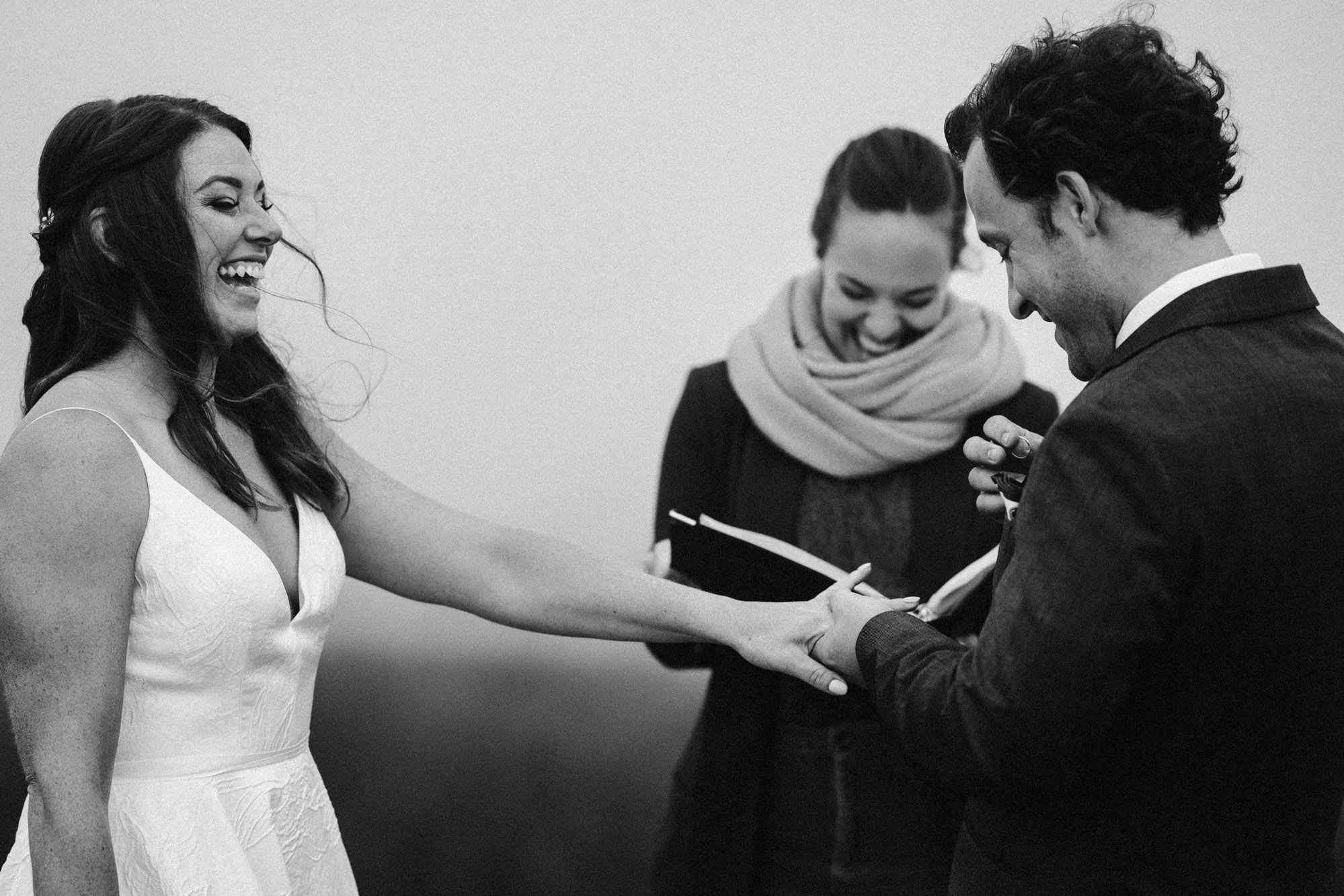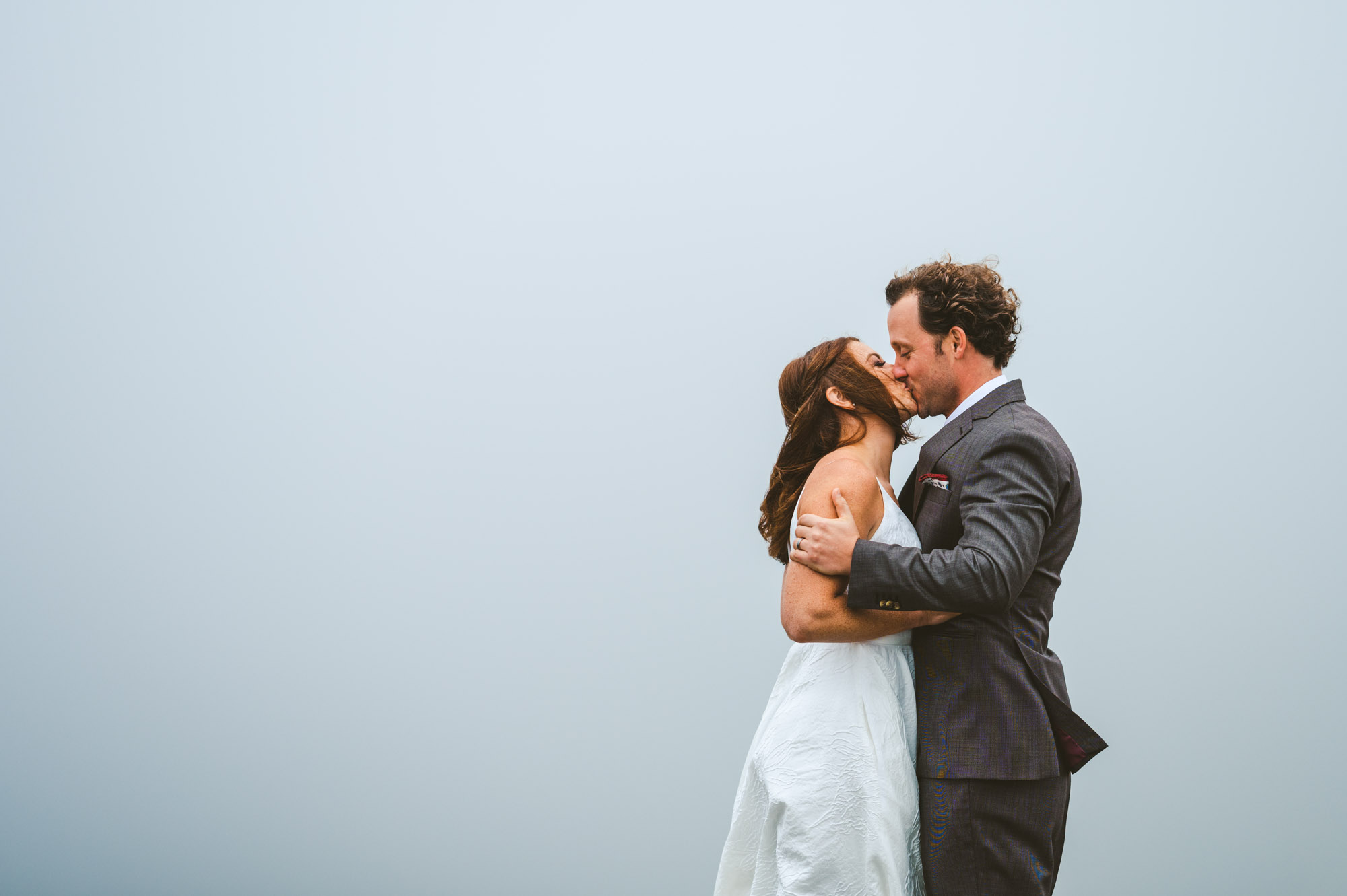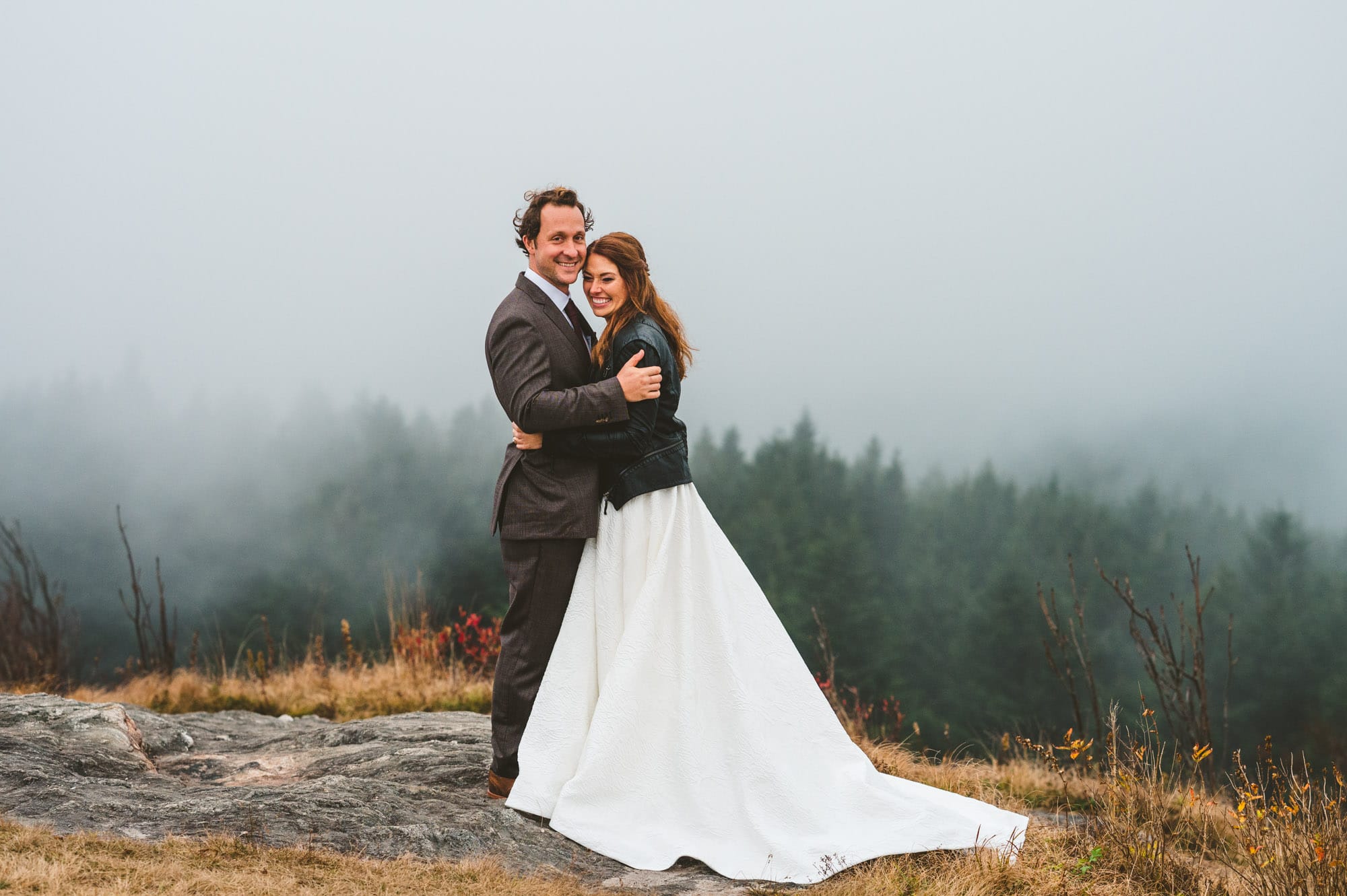 Black Balsam even in the fog is spectacular!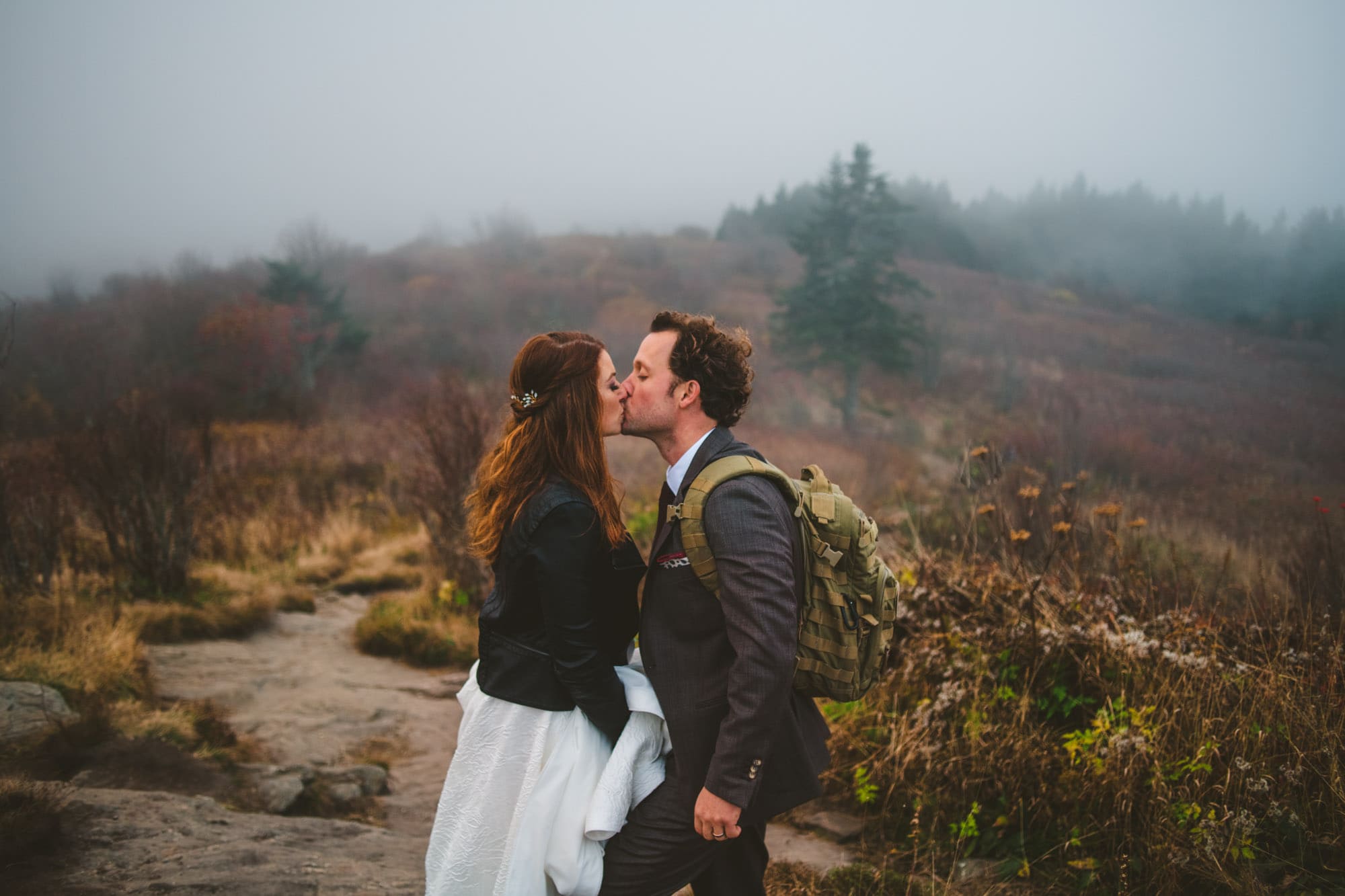 We took a few foggy couples portraits on the mountain before bee lining down the Blue Ridge Parkway to one of the overlooks at a lower elevation. We were hoping to catch a little bit of sunset & we sure lucked out!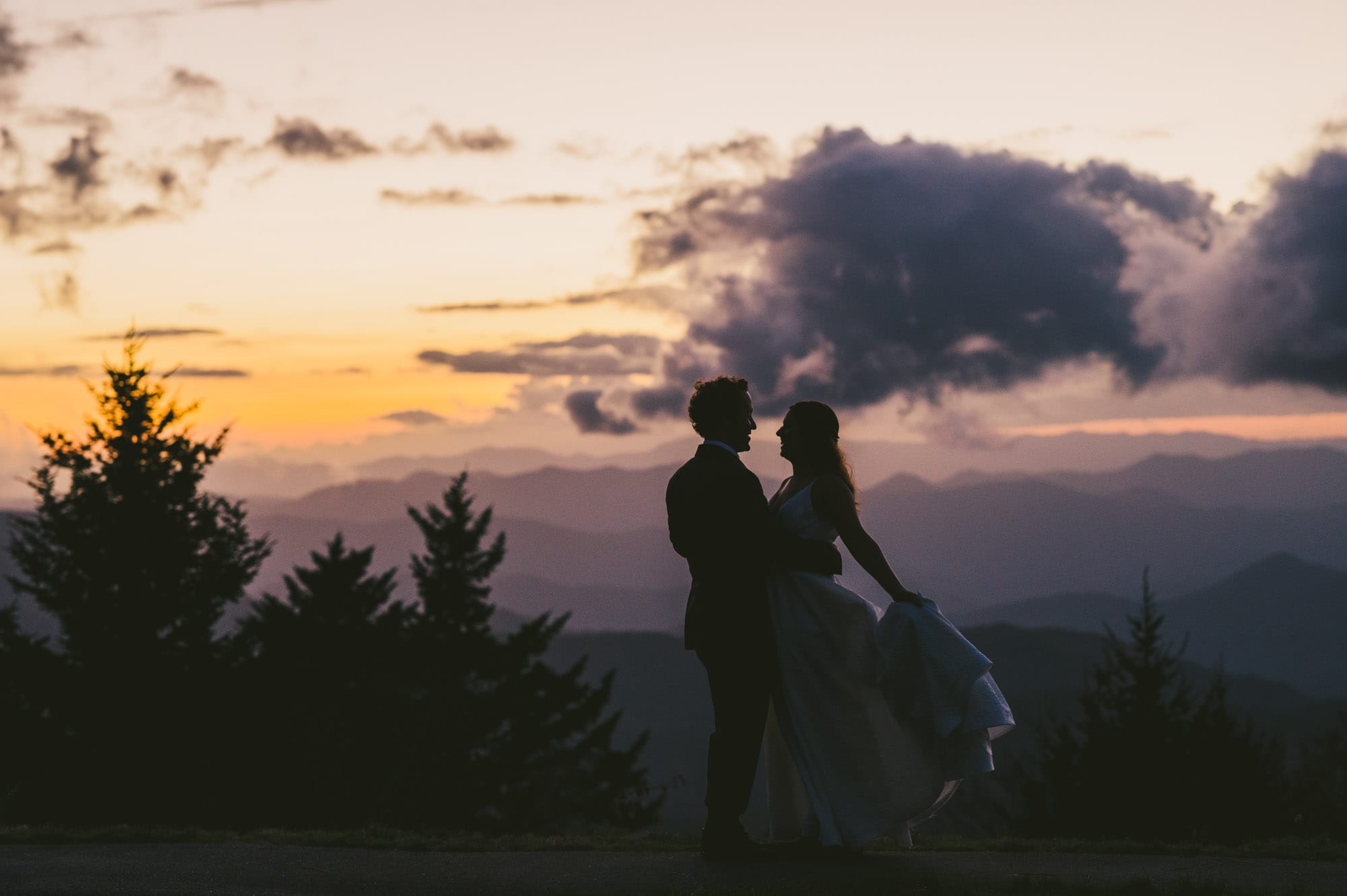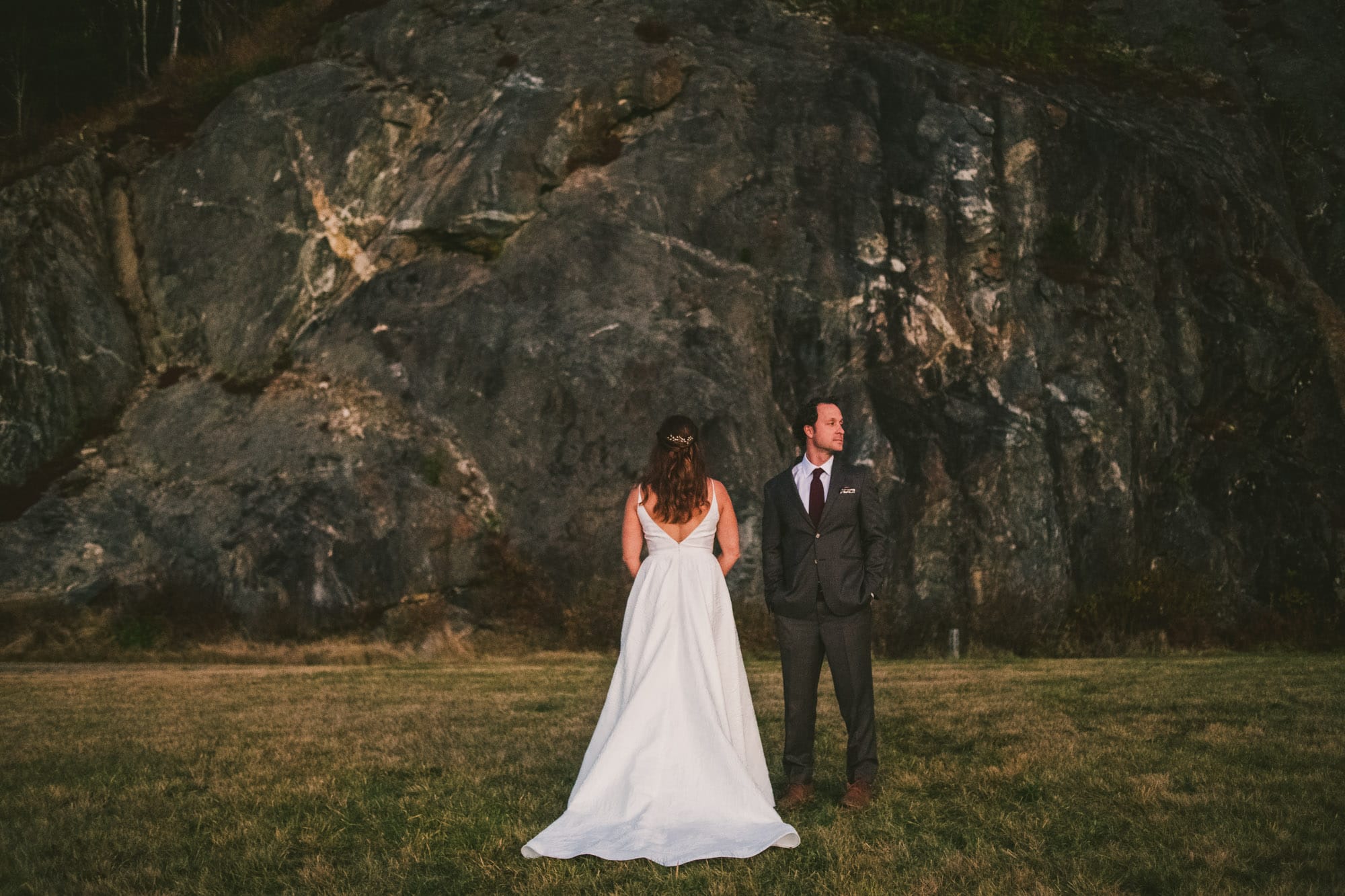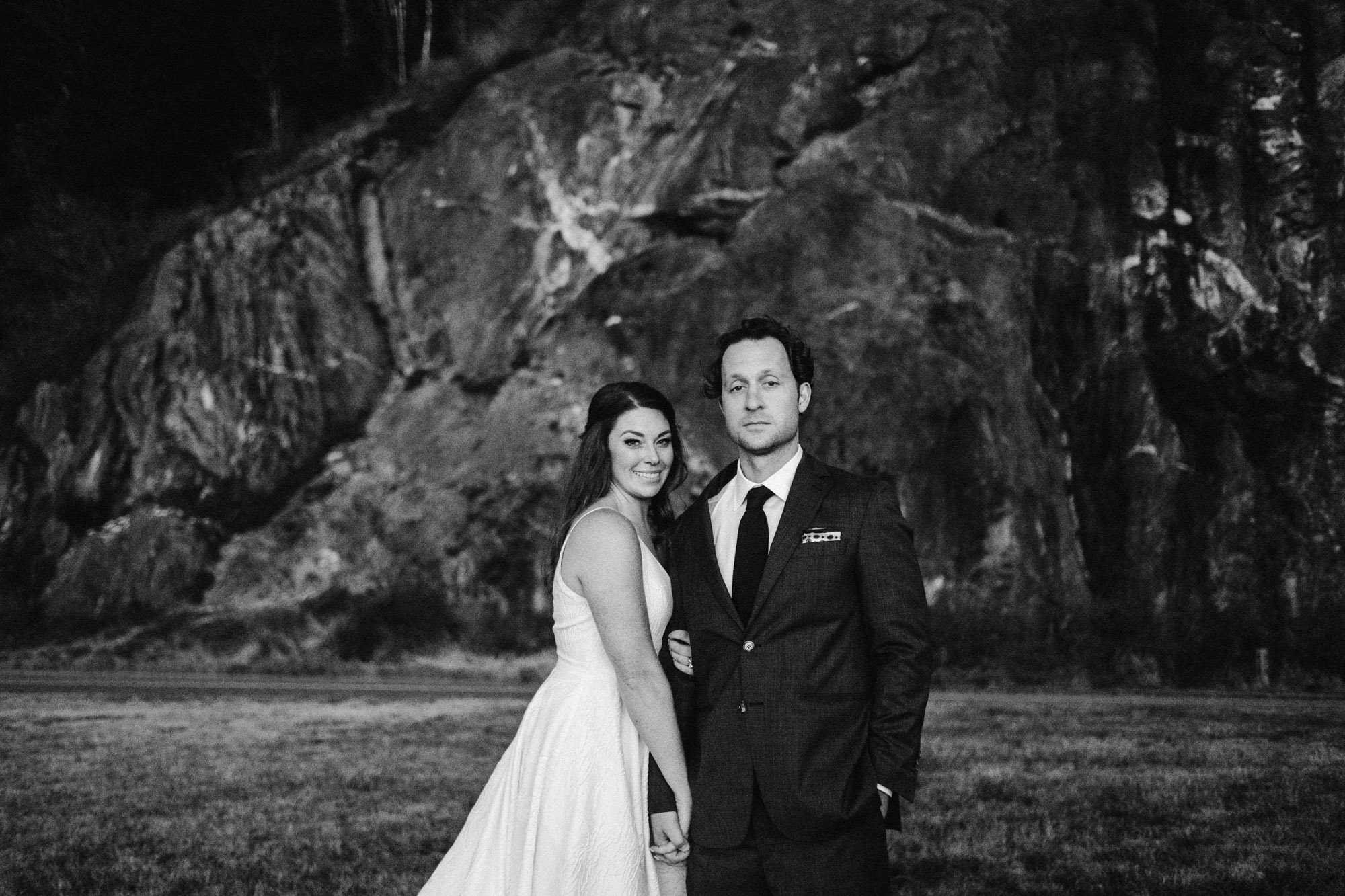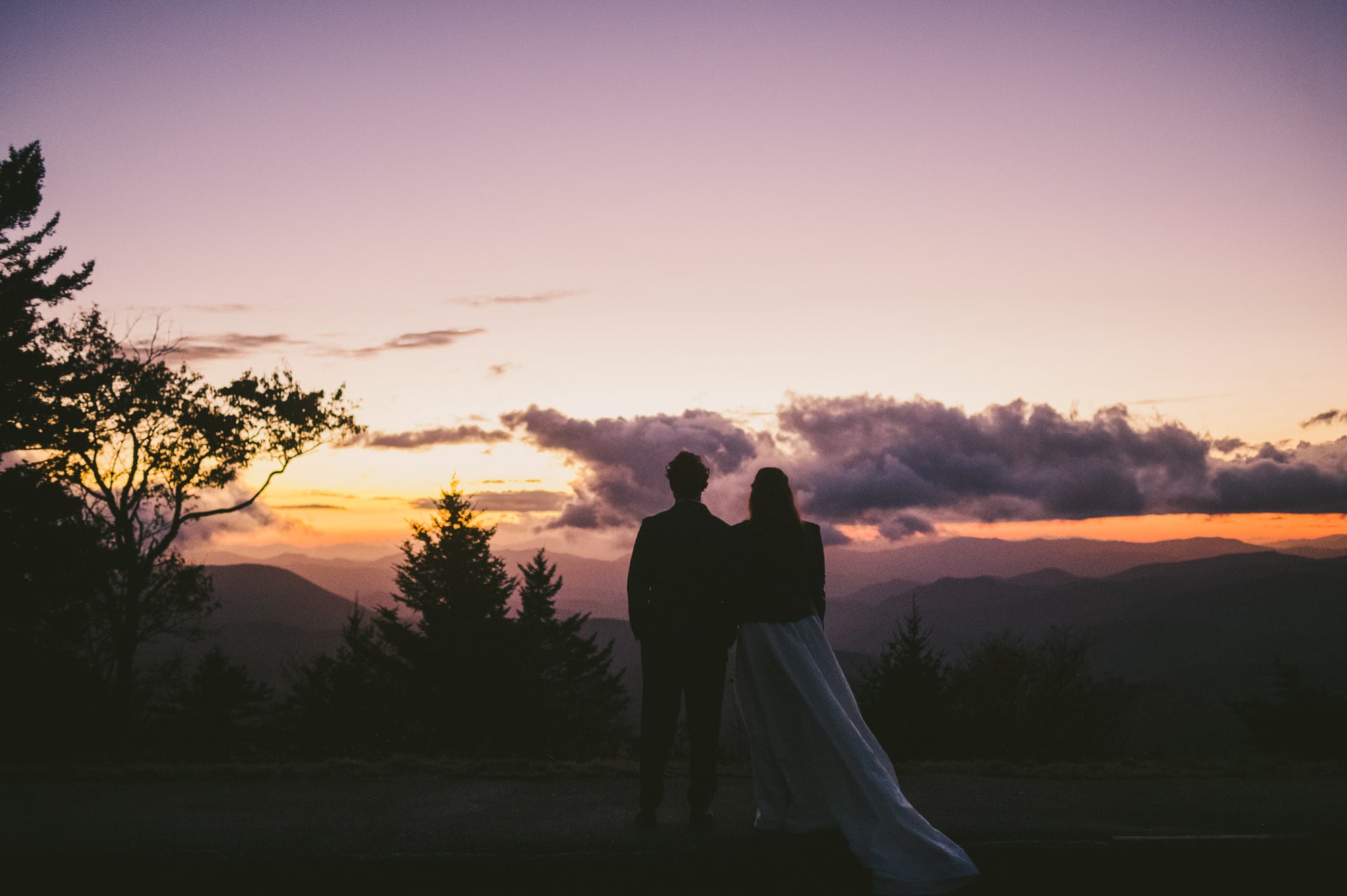 That light though! The Blue Ridge Mountains never disappoint!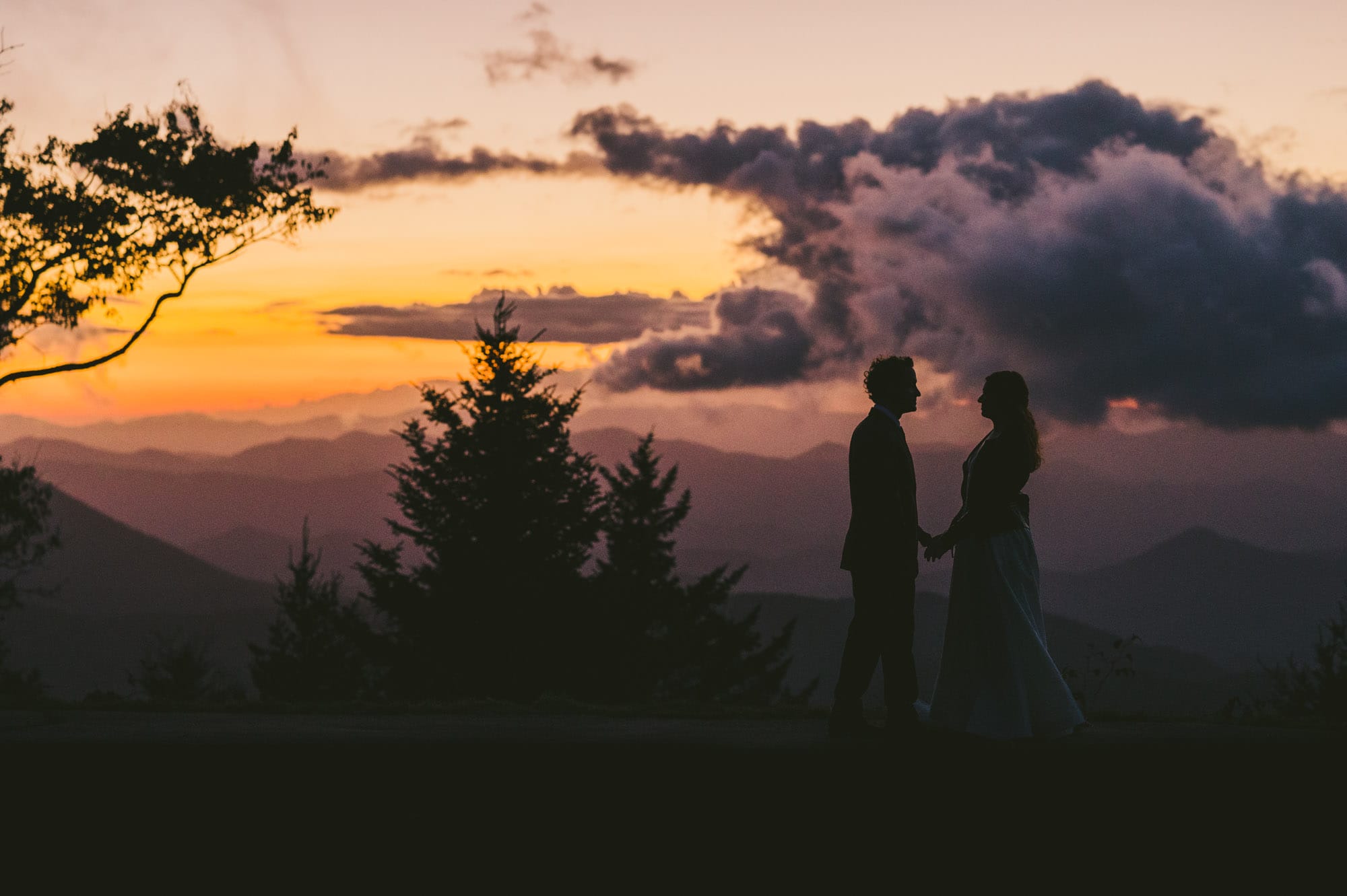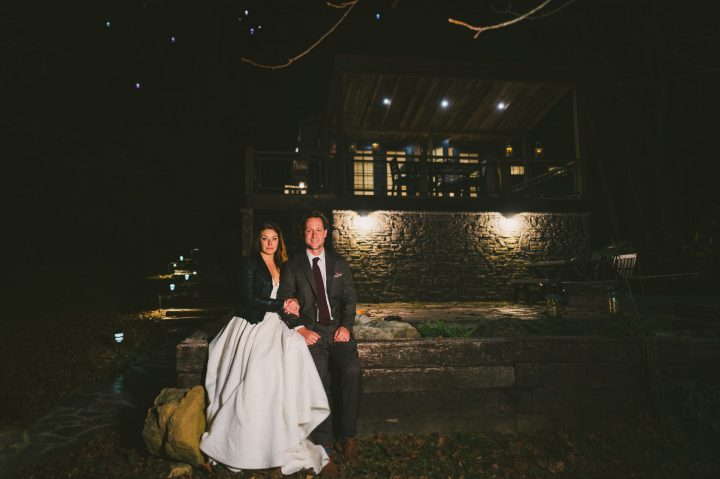 We got back to their Airbnb where Anne with Olive Catering Company was about to start preparing an incredible dinner. To fill the time we took some night portraits in front of the cabin, drank hot toddies and built a fire!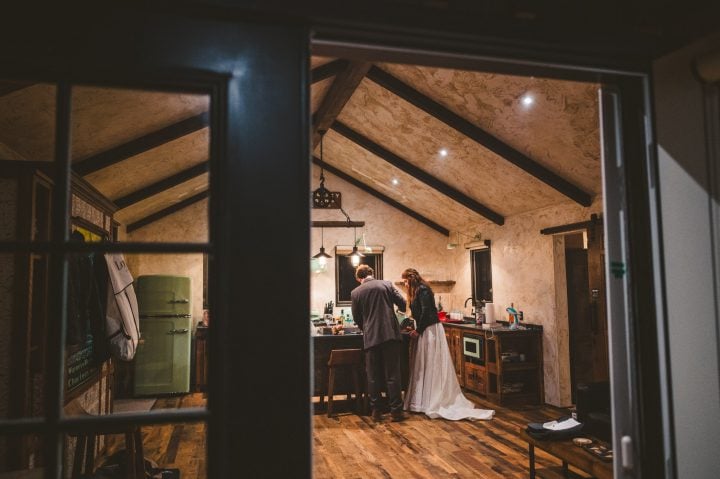 S'Mores and campfire snuggles commenced post dinner. The perfect way to end your elopement day!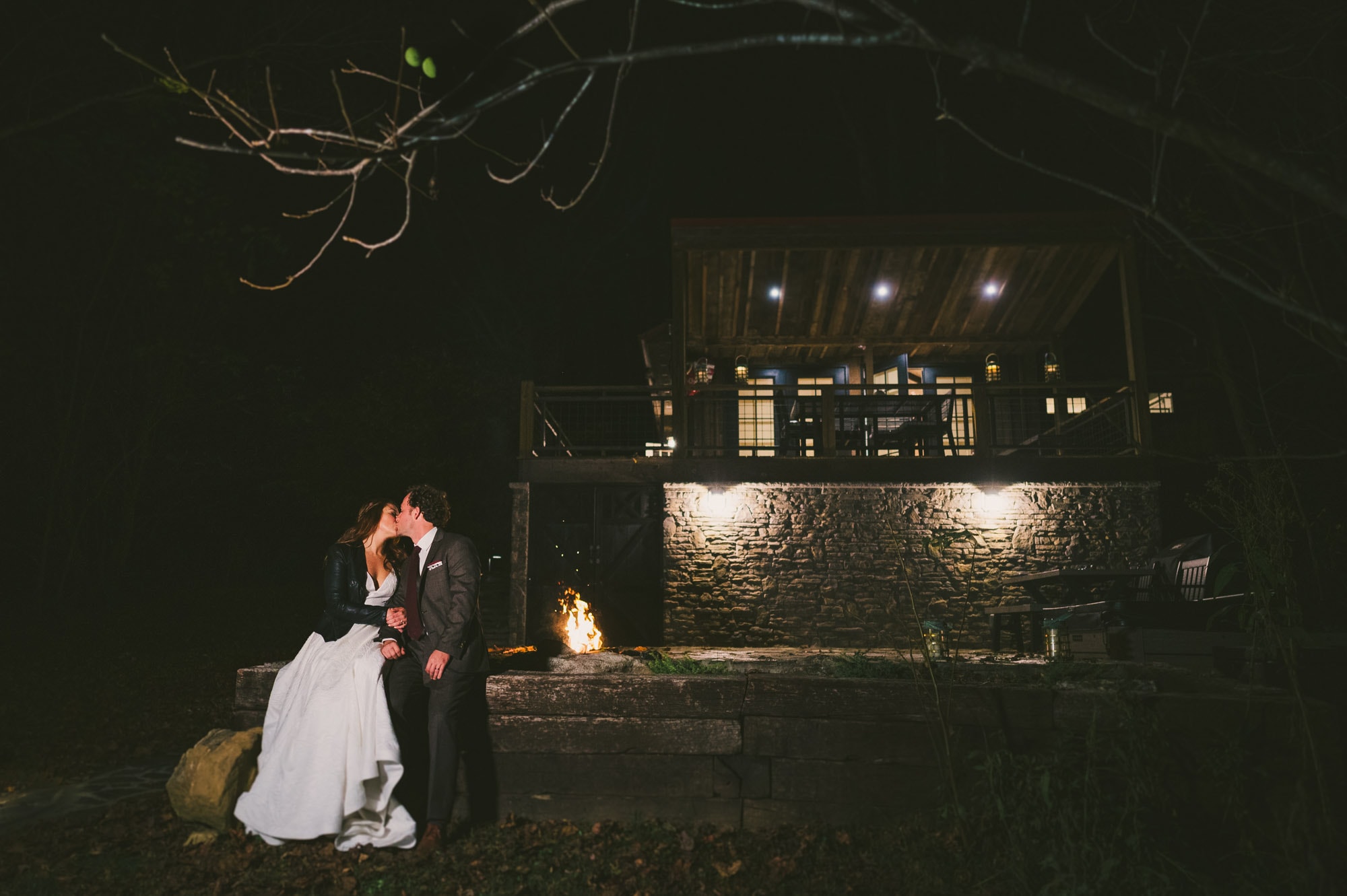 Black Balsam Knob is a beautiful 6000′ peak off the Blue Ridge Parkway. You can hike for miles above tree line for stunning views of the surrounding Blue Ridge Mountains.

Black Balsam is a very popular location for elopements and engagement sessions especially on the weekend or during peak fall foliage when all the leaf peepers come out! If you're planning a black balsam elopement, I'd love to help you craft + document a fun and adventurous day!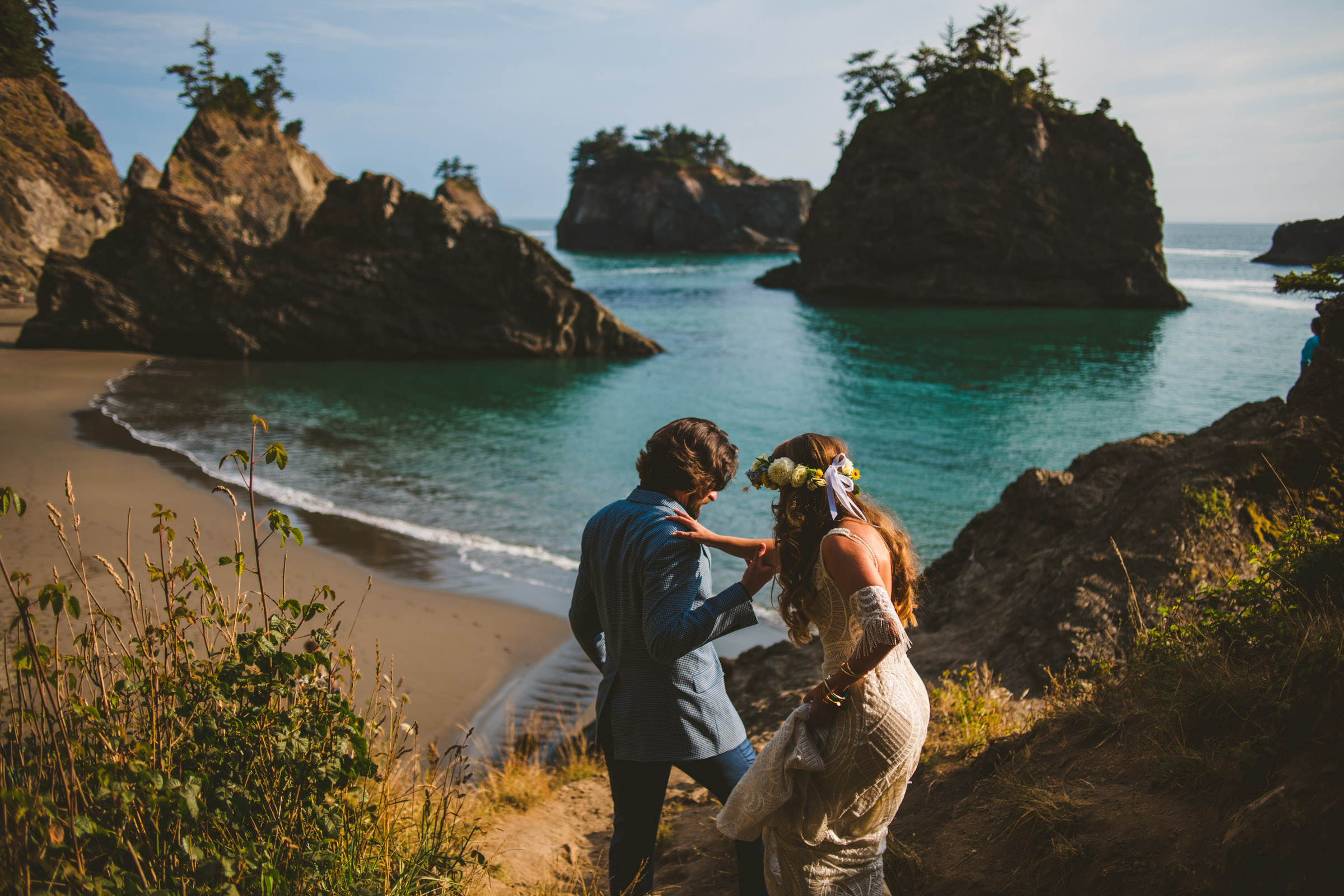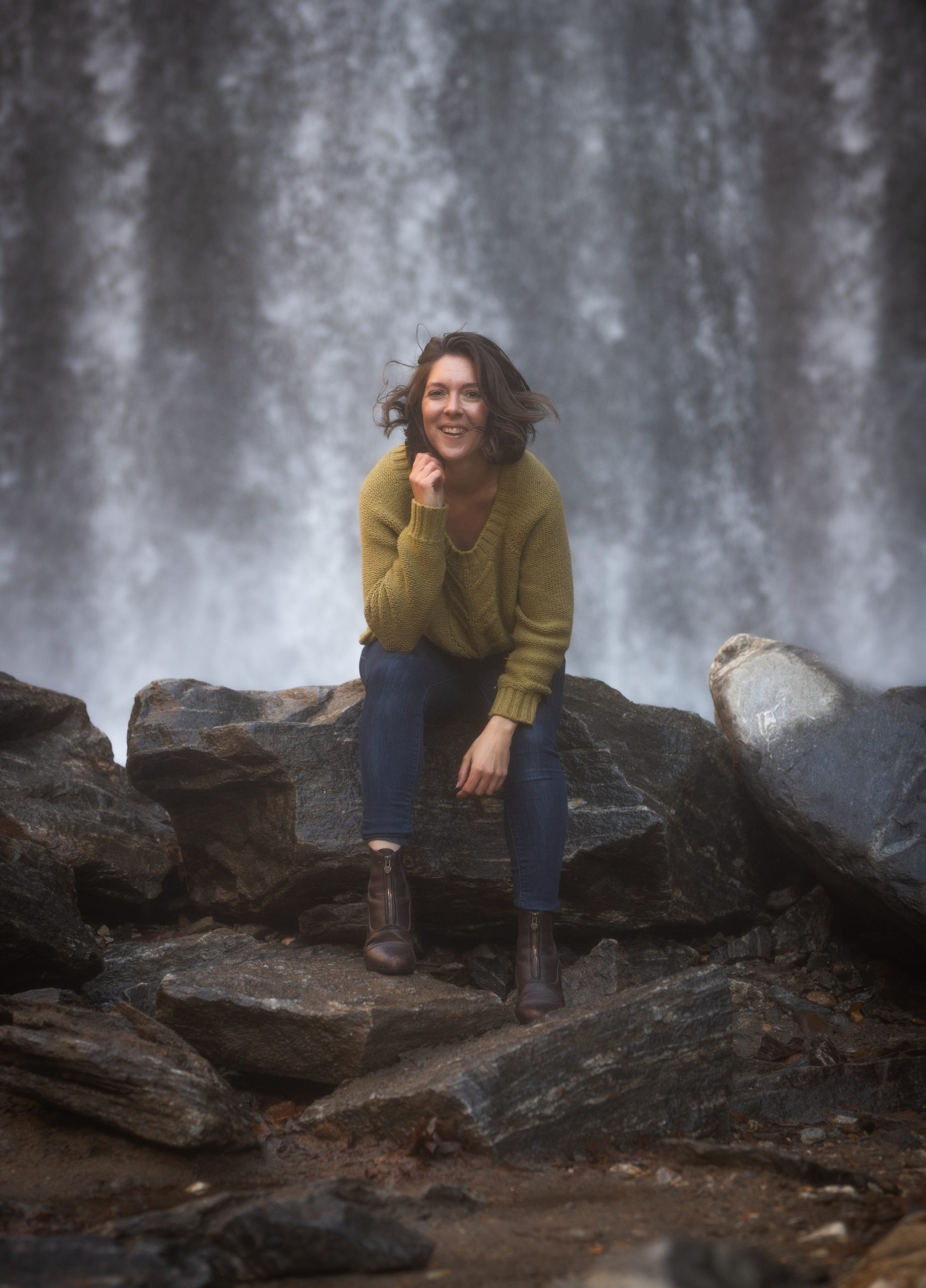 As an elopement photographer and outdoor enthusiast I get absolutely giddy with excitement when helping fellow adventure seekers, travelers, dreamers & fun-loving couples plan their experience based, intentional wedding days.
I live on the road full time traveling the country in my dream home on wheels – a 38' long fully off grid, converted bus.
Some of my favorite adventures include: Backpacking and ice climbing in Alaska, hiking the Napali Coast on Kauai, trekking in the jungles of Costa Rica.