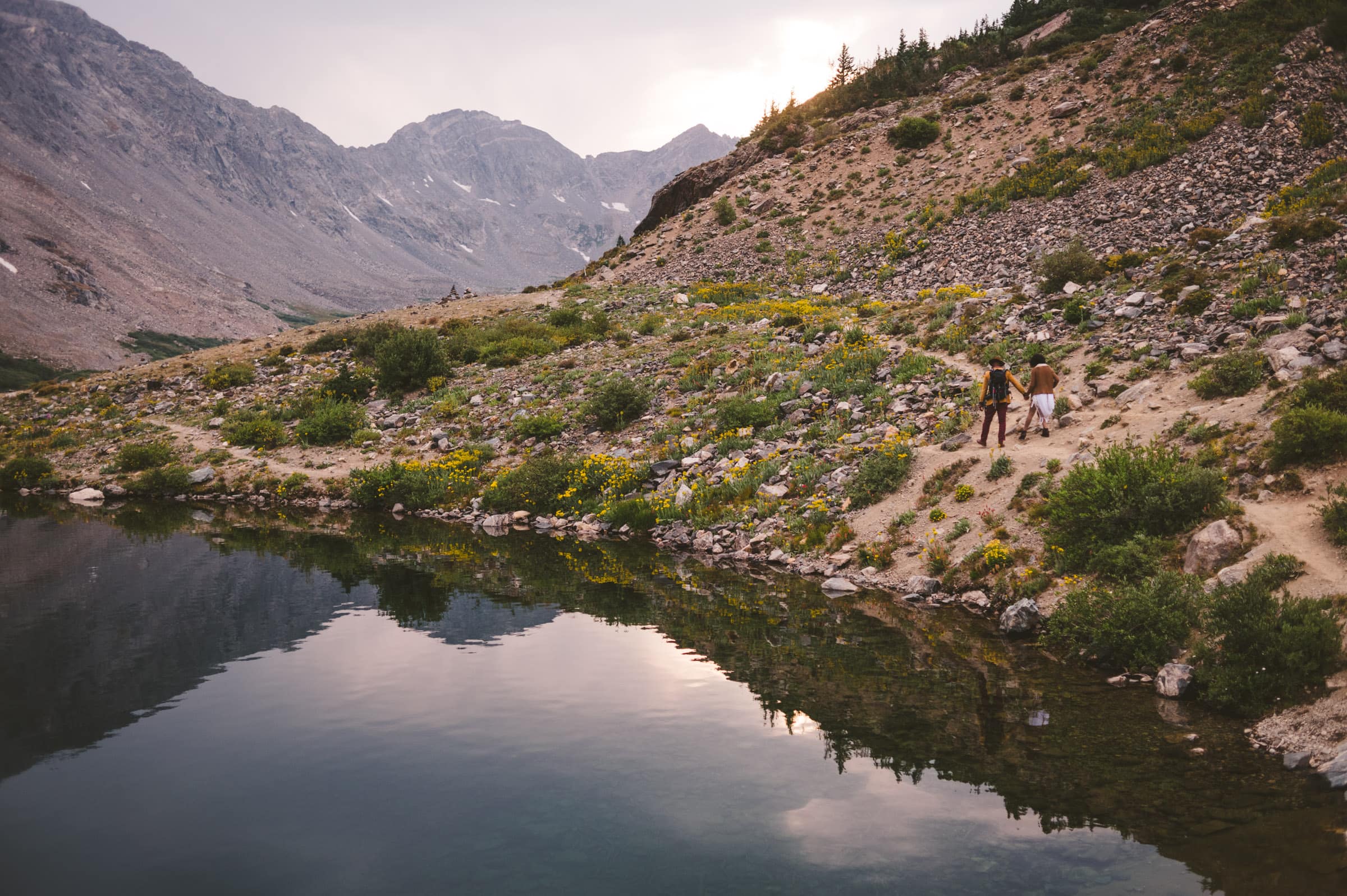 One of my favorite things about elopements is that your options for ceremony locations are basically unlimited! You aren't confined to a venue that will make you choose the garden or the ballroom, and you can decide what you want the backdrop to be when you tie the knot. As any adventurous couple knows, all of the best, prettiest, most secluded spots are off the beaten path and a few miles from the trailhead – so if you want to plan a hiking elopement and work for the views on your wedding day, here's how to make it happen!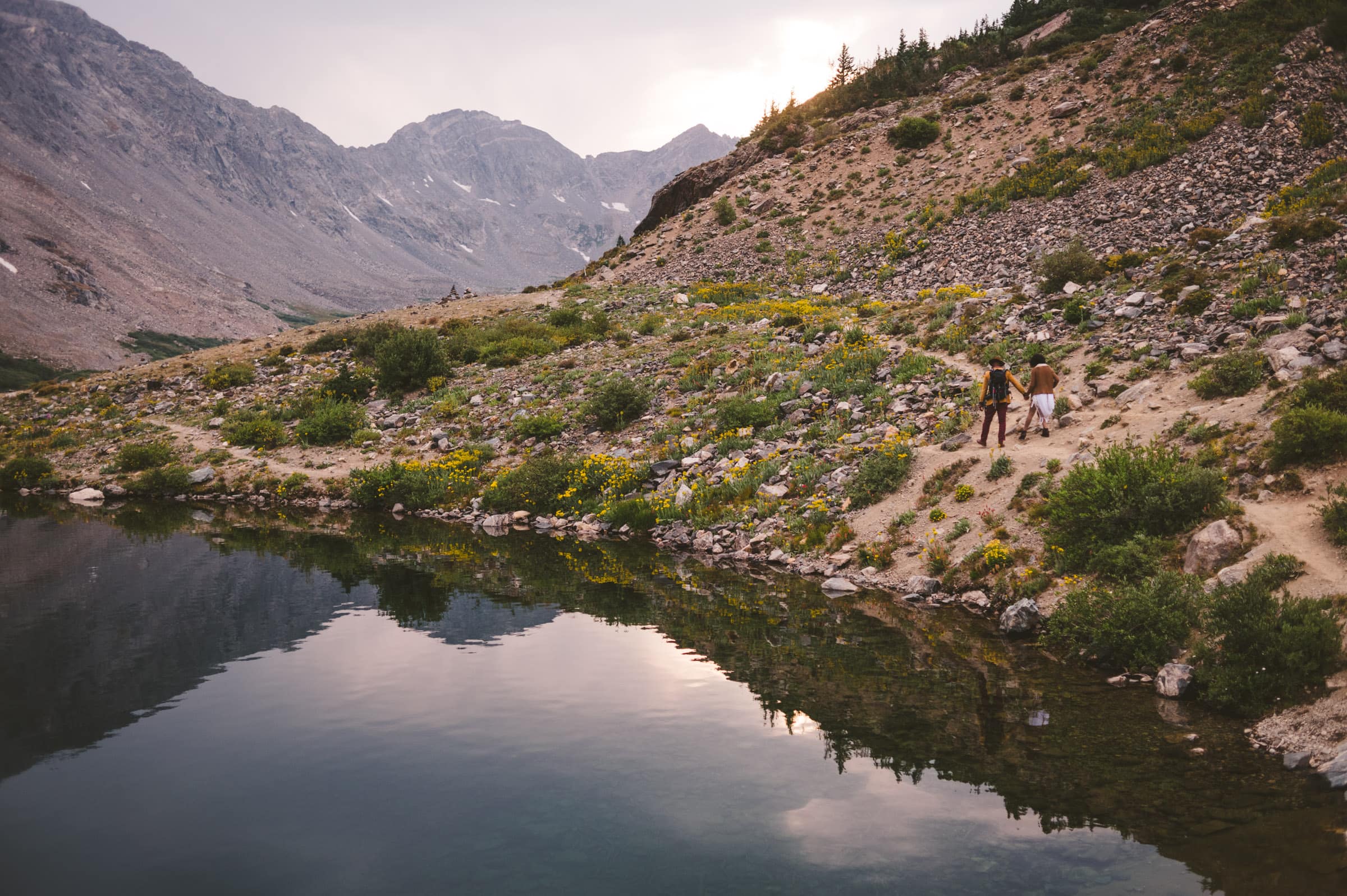 Choosing a Hiking Trail for Your Elopement
Narrowing down a location to elope can be pretty difficult – with so many options how do you choose?
My recommendation is to work backwards, and start by thinking about what kind of scenery you'd like to see. Do you like mountains, forests, deserts, or beaches? Do you want to be surrounded by snowy peaks or towering Redwoods?
After you've figured out what kind of landscape you're feeling for your elopement day, start putting together a list of places that match your vision! Don't be afraid to dream big – these can be trails in your backyard, or countries you've never visited. It's okay if you can't name specific trails yet – start with looking at parks or areas that have the kind of scenery you're hoping for. Once you've decided on a general location that looks like the kind of place you'd like to spend your elopement day in, it's time to look at trails.
All Trails is an amazing resource for finding hiking trails – you can narrow your search by filtering trails by length, elevation gain, and even what kind of scenery they offer! Before you decide on a trail, make sure to look at how long it is, and how difficult it is. It can be a good idea to decide ahead of time if you want a strenuous trail, or if you'd prefer something more moderate for your elopement. Be honest about your abilities, and while it's totally fine to choose a trail that's going to push you, make sure it's something you've tackled before! If you've never done an overnight backpacking trip, your elopement day (when you're carrying the extra weight of elopement attire and maybe a bottle of champagne) may not be the best time to start.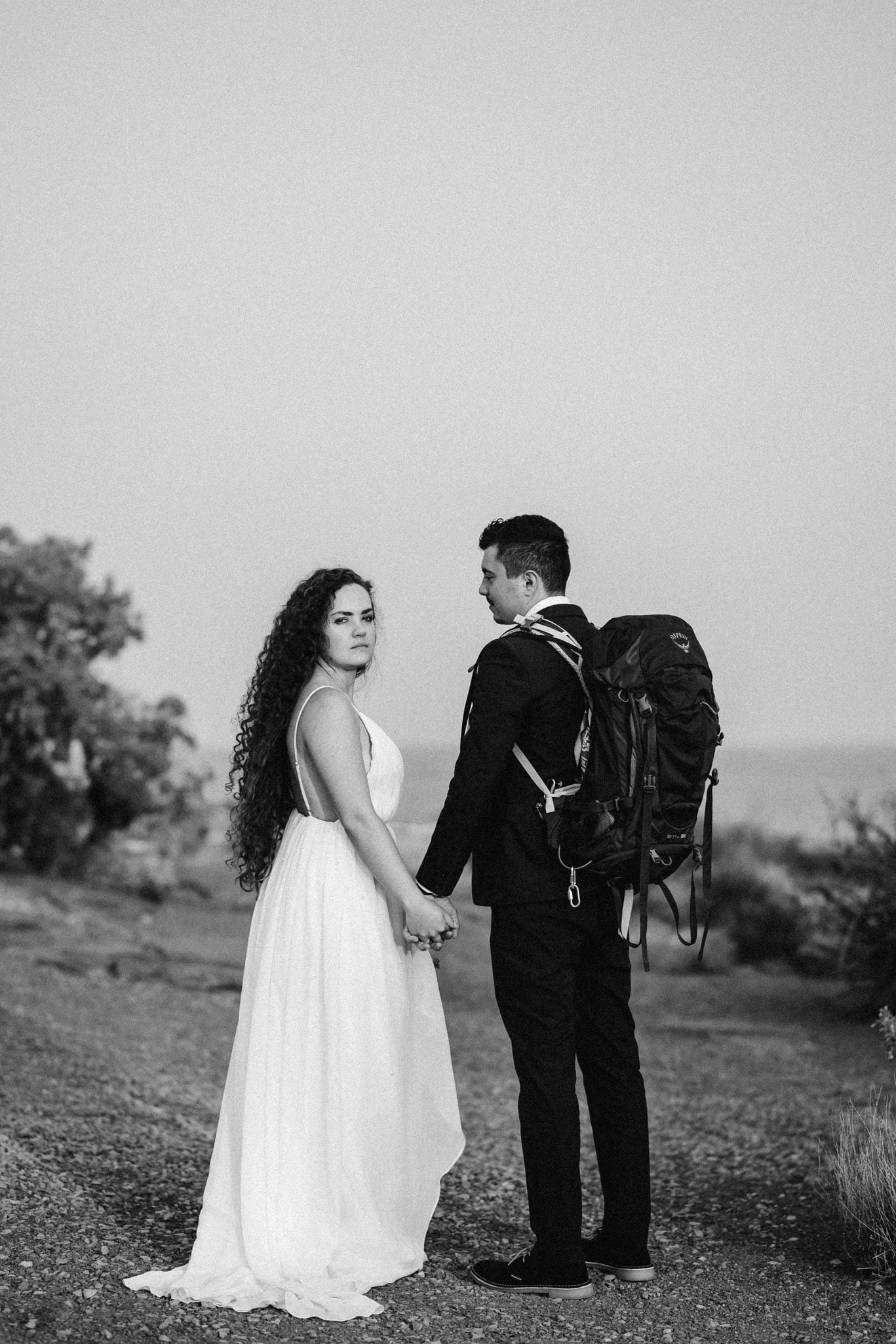 What to Wear for Your Hiking Elopement
Preparing for your hiking elopement starts when you're shopping for your wedding attire! Check the weather averages for the area you'll be hiking froom, and be aware that as you gain elevation, temperatures can drop significantly.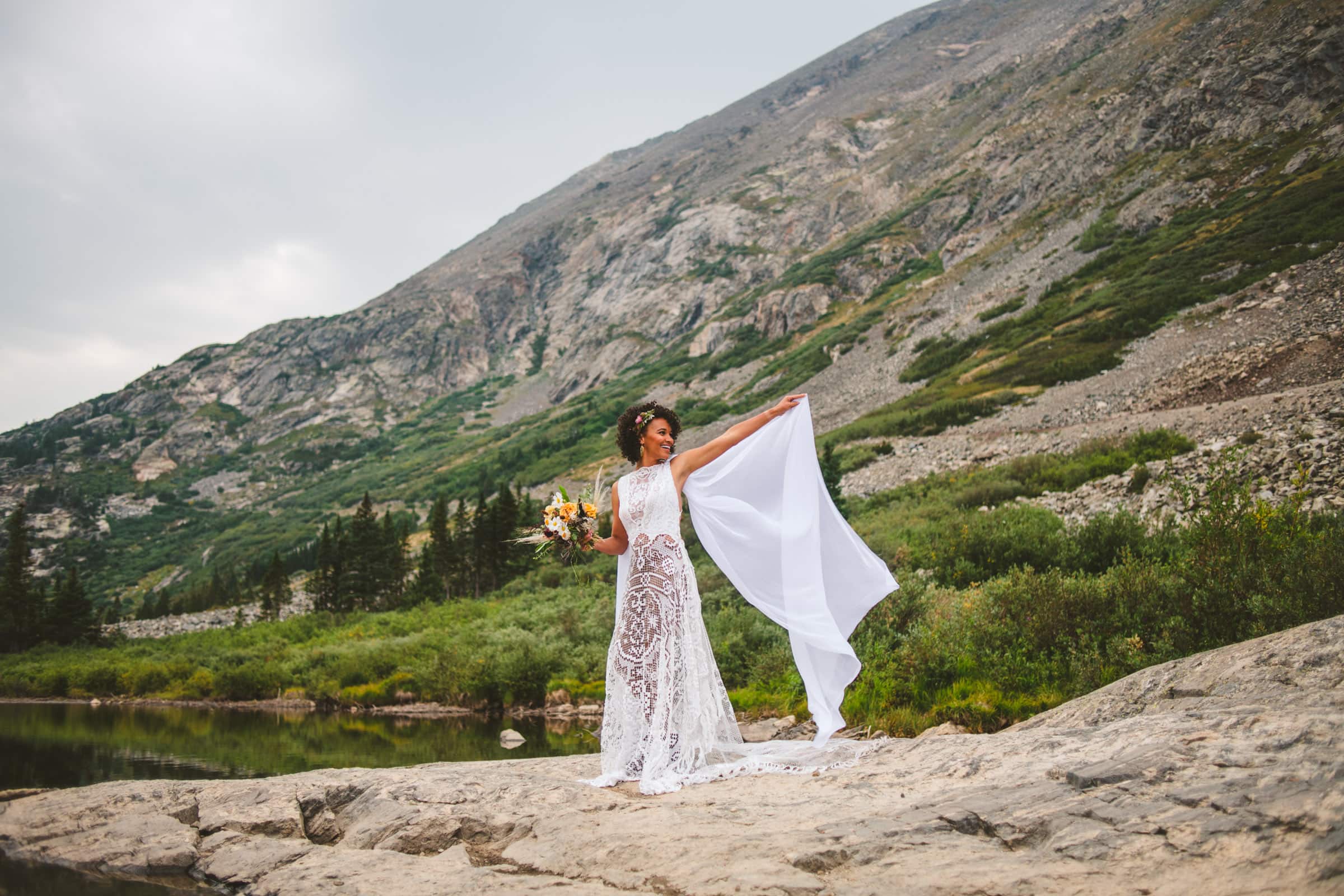 Best Elopement Dresses for Hiking
If you'll be packing your elopement dress, opt for fabrics that don't wrinkle easily! Lace is ideal as it's practically wrinkle proof, but light fabrics like tulle and chiffon hold up pretty well too. Lighter fabrics are much easier to hike in, but if you're going somewhere cold and snowy, a silk or velvet dress might help keep you warm. Layers are key, and a cape or shawl can add a regal flair to your dress, and protect you from the cold! A little pro tip – nude colored leggings are a lifesaver in cold weather!
Adventure Elopement Suits
Hiking warms you up a ton, so while you're on the move, dress pants and a light button up shirt will do. But, it's always a good idea to bring your jacket along in case it's chilly at the top! You can also wear comfy hiking clothes and pack your suit.
Hiking Shoes for Your Elopement
Of course, heels and dress shoes aren't going to fly for a hiking elopement. Hiking boots are definitely the way to go, and if you decide to buy some new ones for the big day, make sure they're broken in! There's nothing worse than a gnarly blister on a long hike, and you definitely don't want that happening on your elopement day.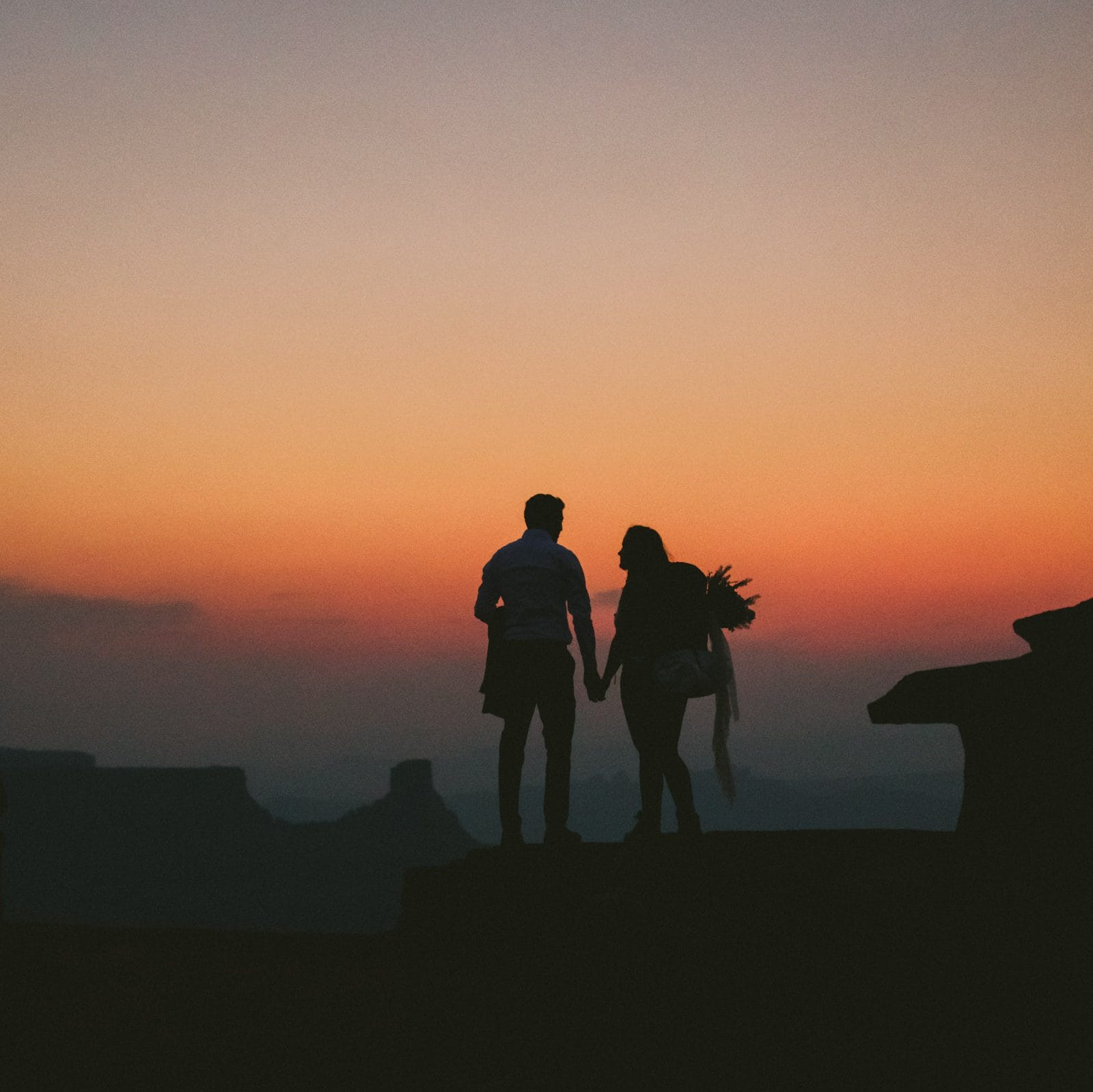 Hike in Your Wedding Attire, or Pack it In?
This is a really common question that couples have – should they wear their dress or suit while they hike?
It's totally up to you – you can wear it the whole way, or pack it in your backpack and change when you get to your destination (don't worry, I'll give you some tips). For shorter hikes, I usually recommend that couples get dressed before hitting the trail. This gives us an opportunity to take some photos on the way up. And, (generally, but not always), shorter trails tend to see more foot traffic, so it can be more difficult to find a spot to change.
On longer hikes, where you'll be getting sweatier, doing it all in a heavy dress or a suit can be a pain – so in that case, it might be better to pack it!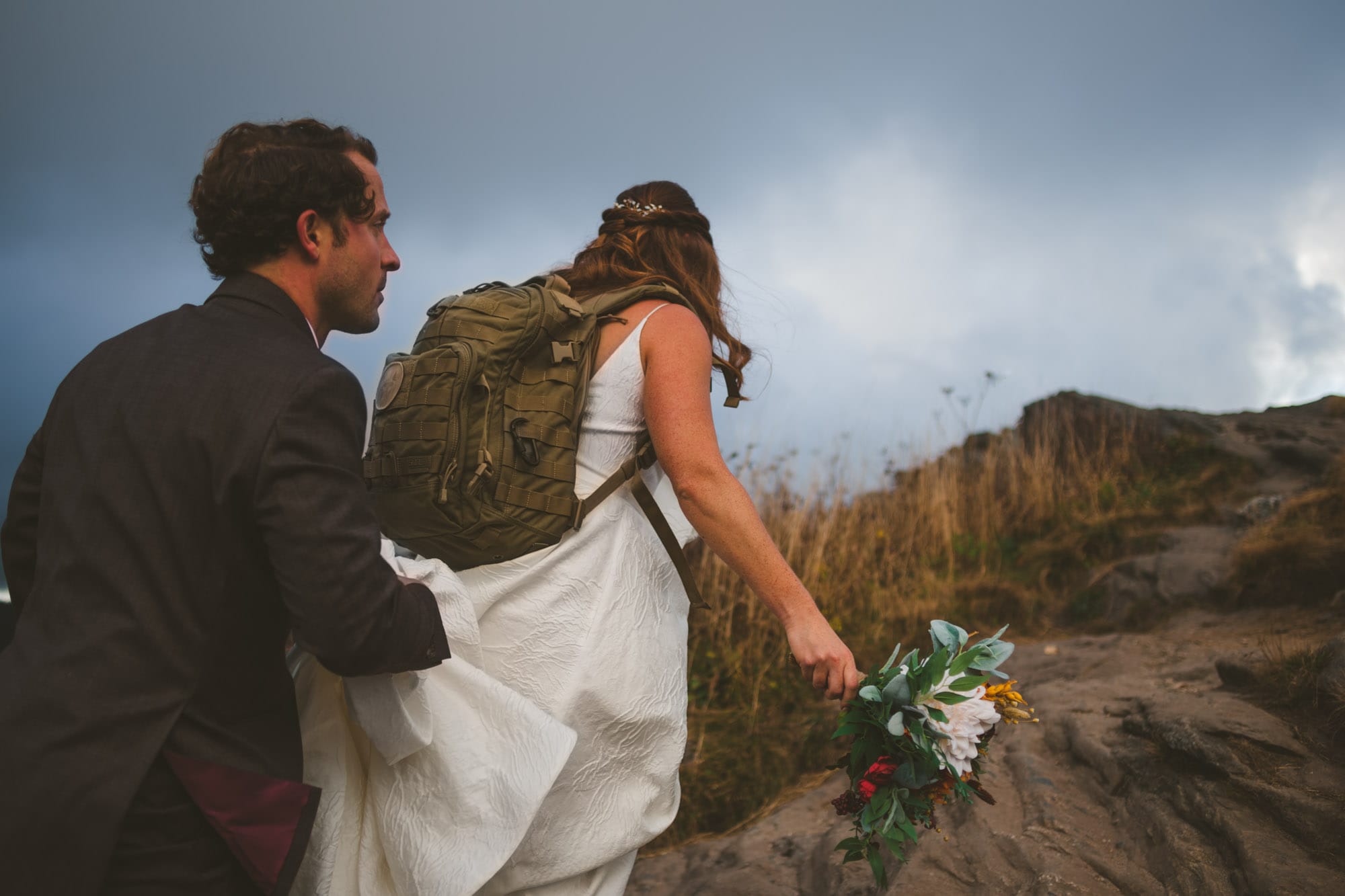 How to Pack Your Elopement Attire
When it comes to packing your attire for a hiking elopement, I recommend grabbing a waterproof garment bag like this one. Suits are easy to pack, but dresses may require a little more work.
To pack your dress in a garment bag, start by folding the bodice, if there's any structure or boning. Then, roll up any portion of the skirt that doesn't fit in the bag. Voila! This is the best way to prevent wrinkles, and will keep your dress safe while you hike.
You can use bungee cords to strap the garment bags to your backpacks, and hike with no worries!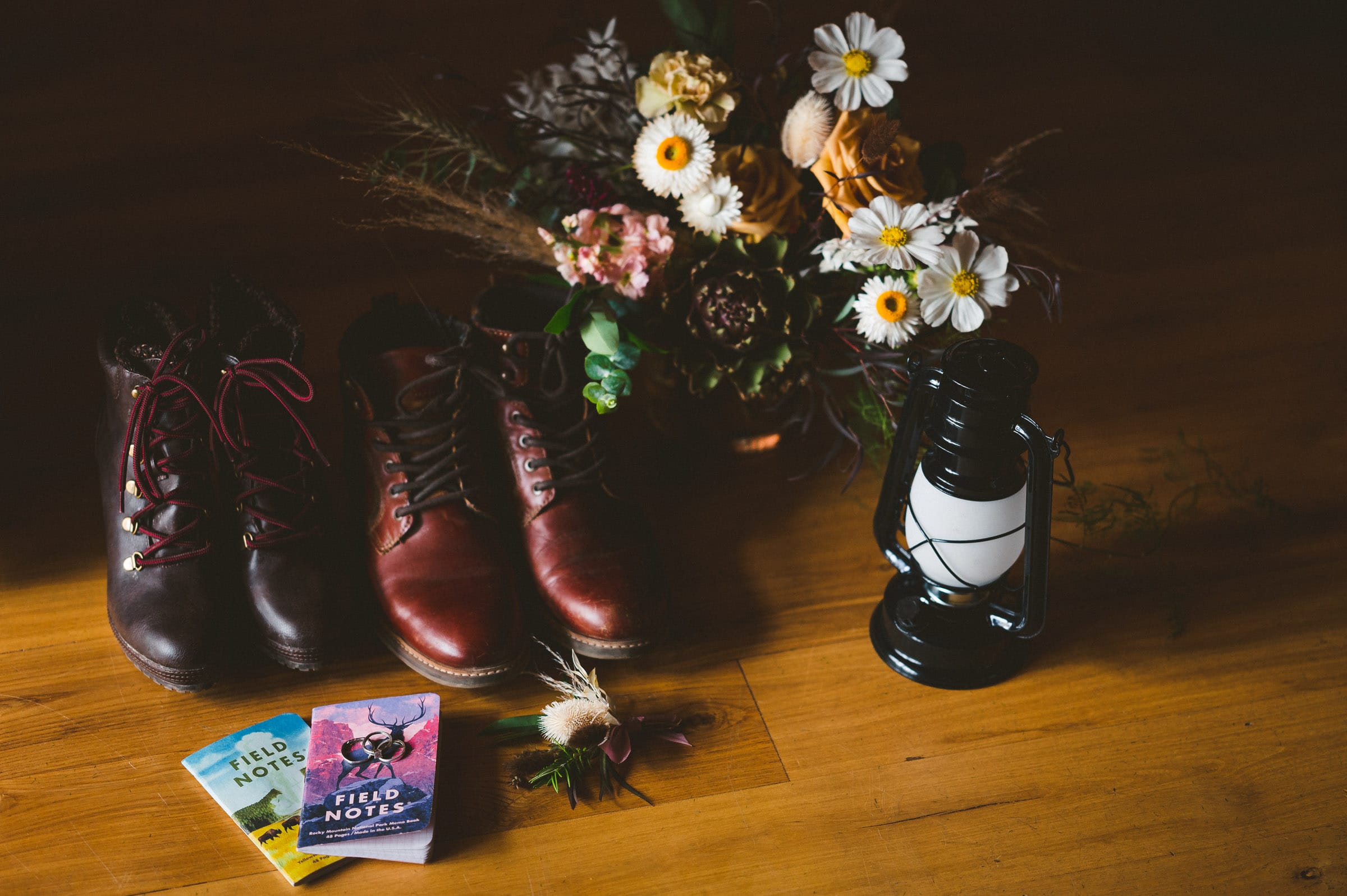 What to Pack for a Hiking Elopement
Any time you're hiking, it's super important to be prepared, and this is especially true on your elopement day! Always bring more food, water, and layers than you think you'll need. Especially if you're covering a lot of elevation gain, weather can be unpredictable, and can change very quickly. A good rule of thumb is to expect the best, but prepare for the worst – and this applies to your packing list! Even the most experienced hikers get injured sometimes, and while I'll cross all my fingers and toes that this doesn't happen on your elopement day, it's important to be prepared for that possibility.
Here are a few things to bring for your hiking elopement:
Water
Food
First aid kit
Hair & makeup touchup kit
Extra socks
Sunscreen
Bug spray
Jackets
Dress, suit, vows, rings!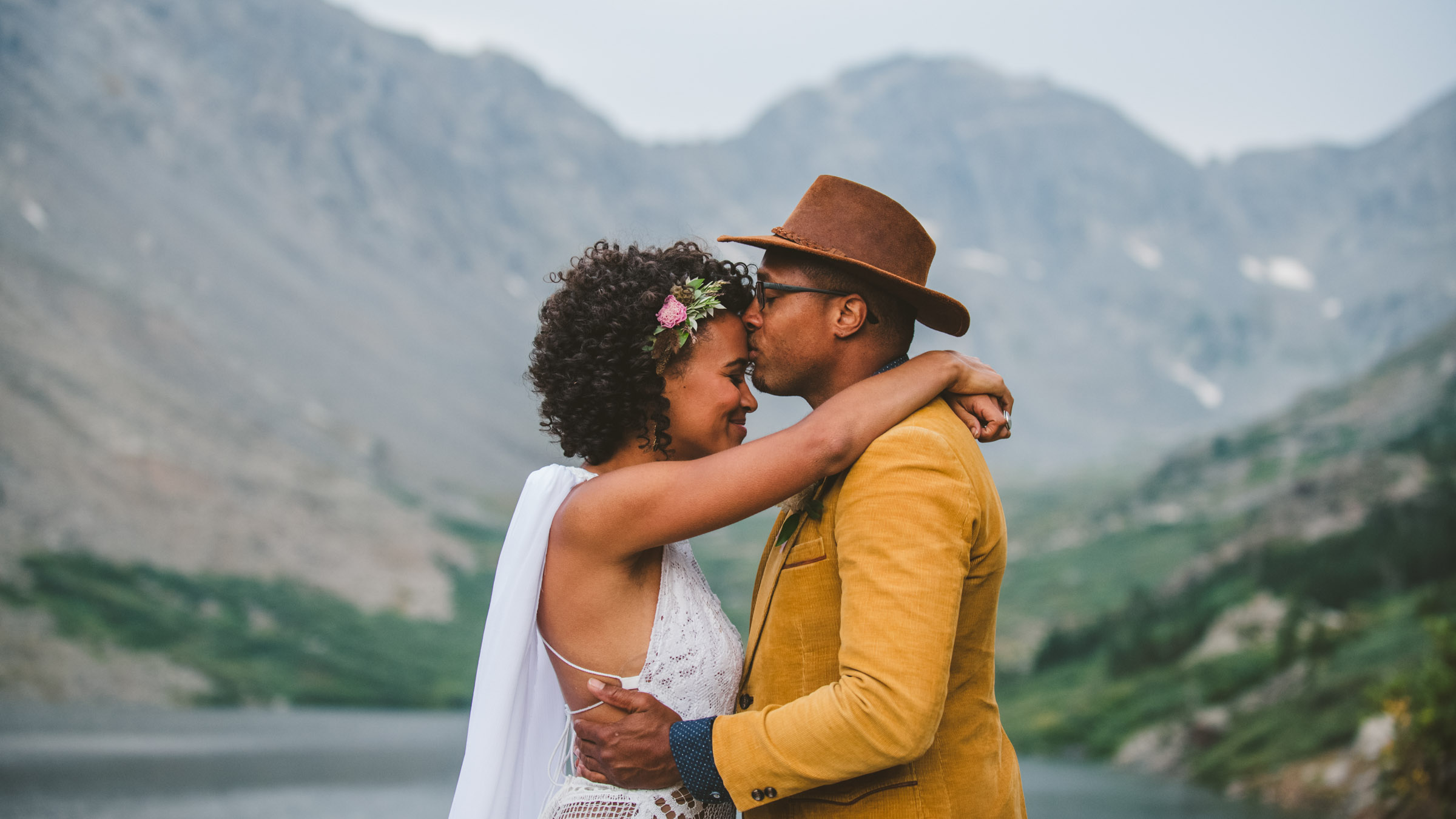 Hiring an Elopement Photographer
If you're planning on hiking to your ceremony spot, it's important to hire a photographer who is not only ready to join you, but who also knows their way around the backcountry! They'll be your guide when it comes to staying safe, being prepared, and how to handle anything that nature might throw at you.
Ready to start planning? I'm ready to climb mountains with you – so reach out, and let's plan your hiking elopement!
Looking for more elopement inspiration?!
Check out these related posts: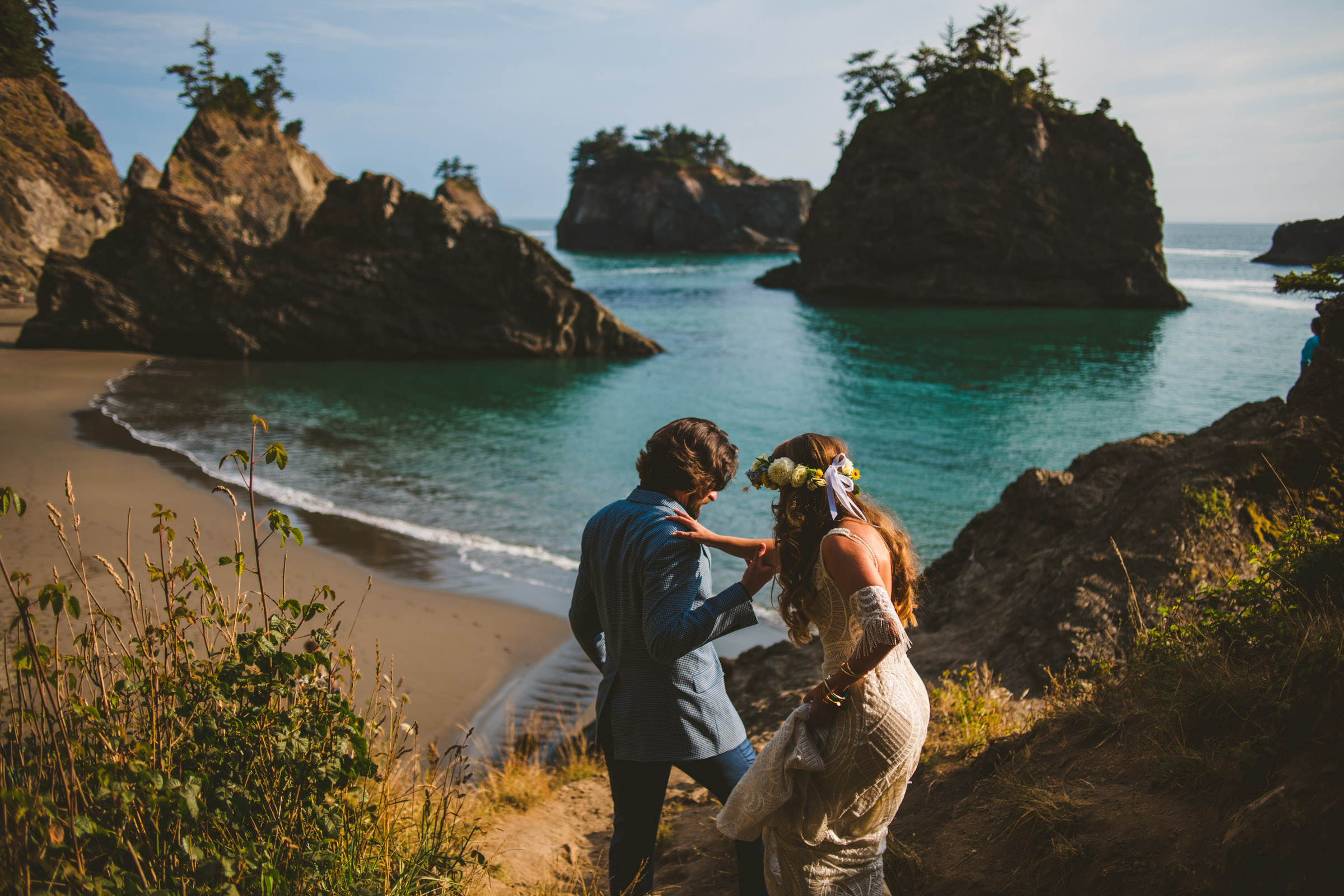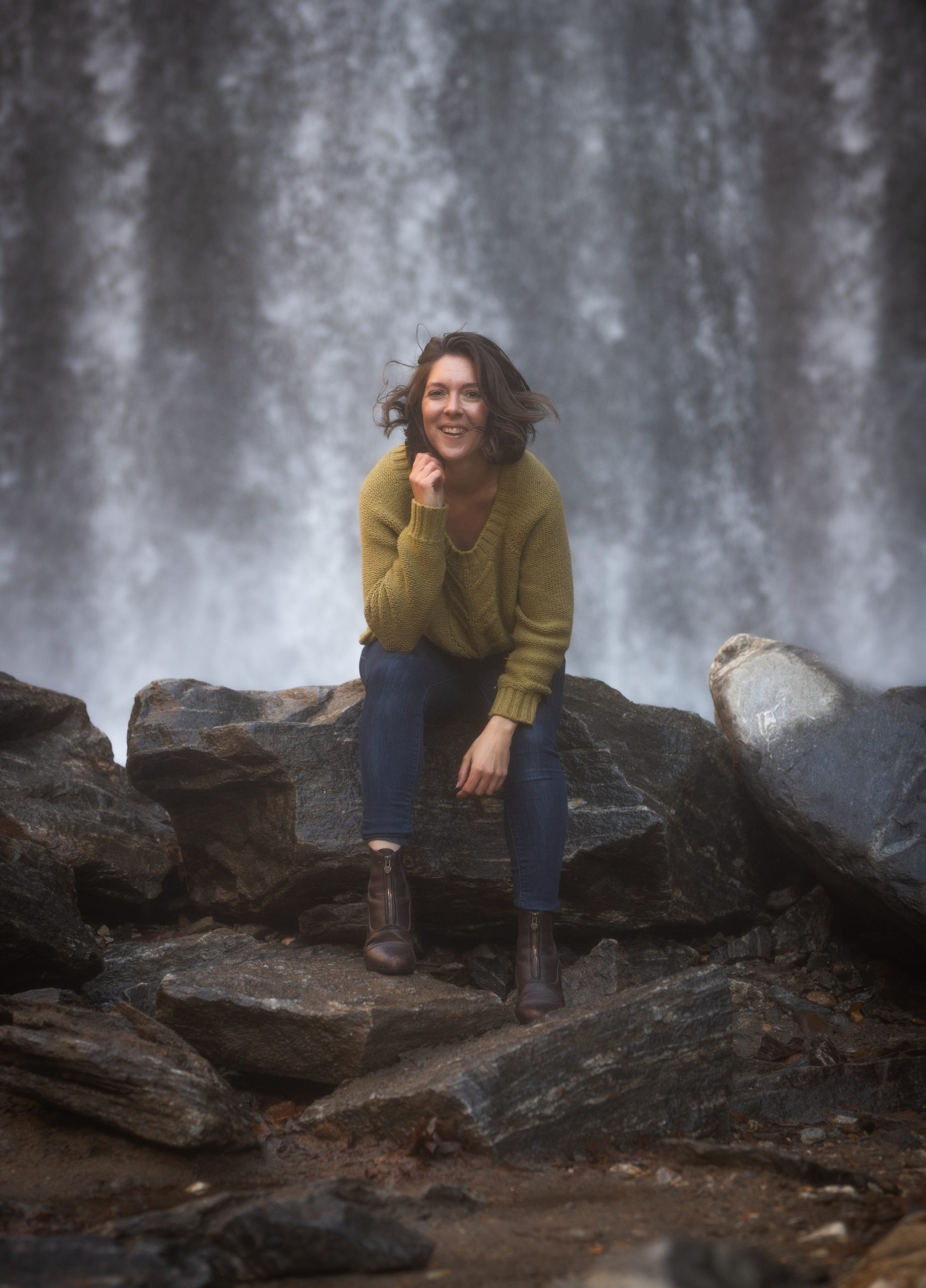 As an elopement photographer and outdoor enthusiast I get absolutely giddy with excitement when helping fellow adventure seekers, travelers, dreamers & fun-loving couples plan their experience based, intentional wedding days.
I live on the road full time traveling the country in my dream home on wheels – a 38' long fully off grid, converted bus.
Some of my favorite adventures include: Backpacking and ice climbing in Alaska, hiking the Napali Coast on Kauai, trekking in the jungles of Costa Rica.