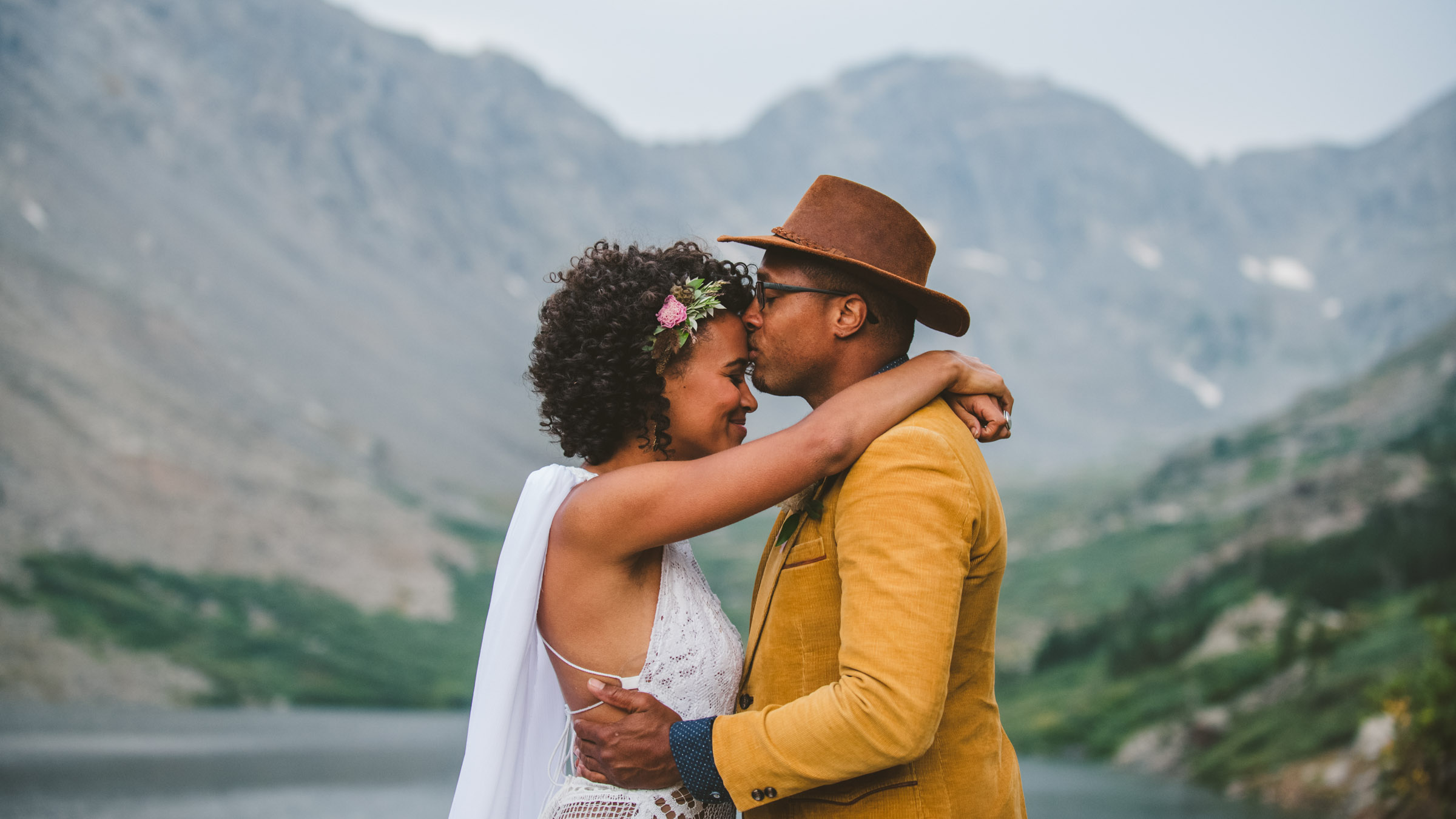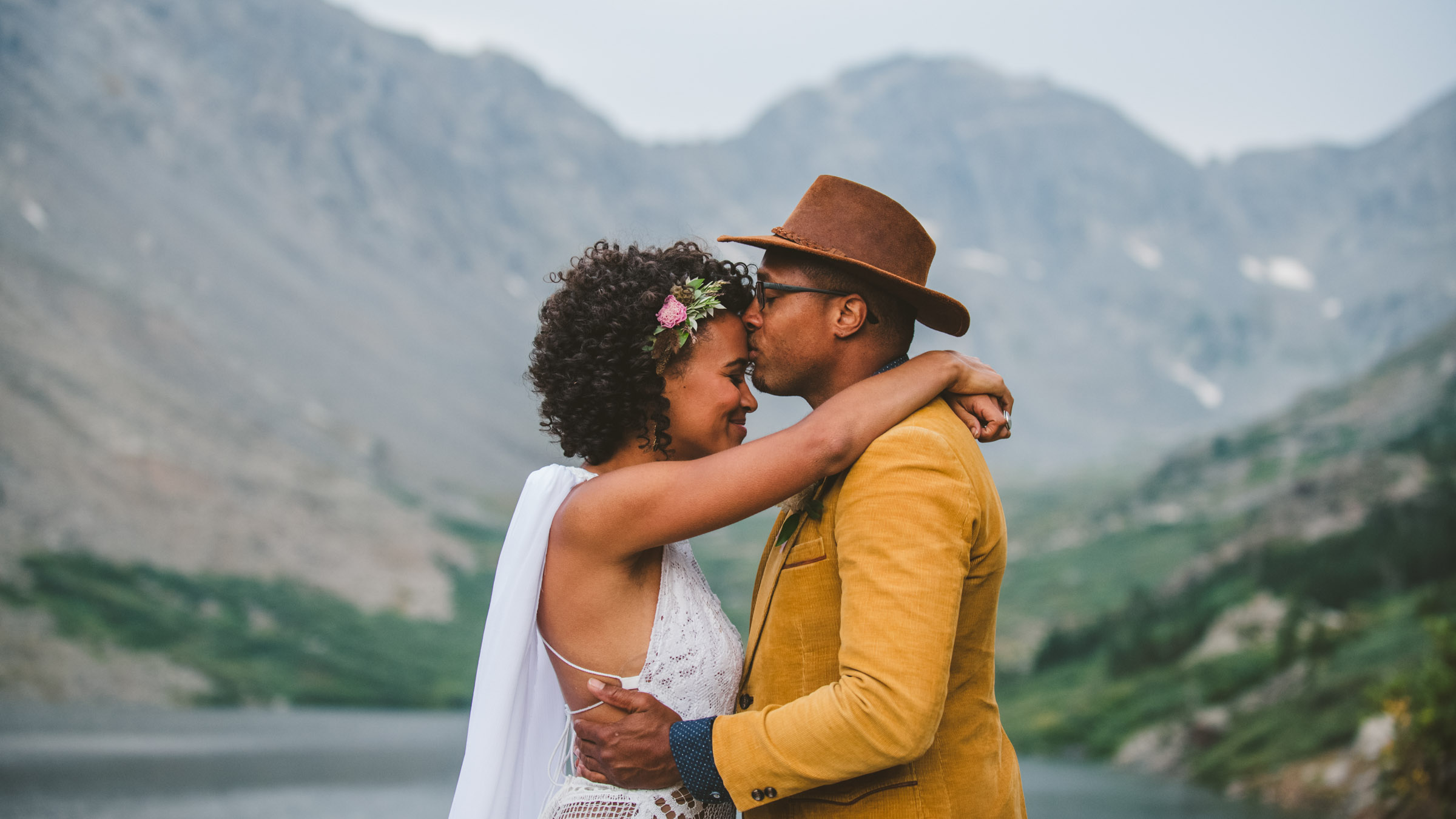 Everything you need to know to plan your Idaho Elopement!
Why Should You Elope in Idaho
Imagine eloping amongst national park – grade wilderness without national park crowds; no bus tours or crazy car traffic or entrance fees. Just awe-inspiring rugged land waiting to be explored. If you've dreamed of saying your vows beside an alpine lake with towering mountain peaks in the background… Idaho could be the perfect place for you. The beauty of more popular Montana, Colorado or Washington awaits but you don't have to hike 15+ miles to access peaceful wilderness. Idaho is so much more than the potato growing capital of the US; It's home to one of the largest sand dunes in the U.S., the rugged Sawtooth Mountains, incredible waterfalls like Shoshone. And a plethora of outdoor recreation opportunities such as hiking, white water rafting, skiing and mountain biking trails!
With so many great elopement locations in Idaho, it is hard to pick just one for your wedding day, but as your Idaho elopement photographer I'm here to help you find the one location that fits you the best. An elopement is already a very personal and intimate event, and the location you decide on adds to that effect. Every couple is totally unique, and your location should be as unique as you are. But first, what should you know about Idaho's marriage laws and eloping in Idaho?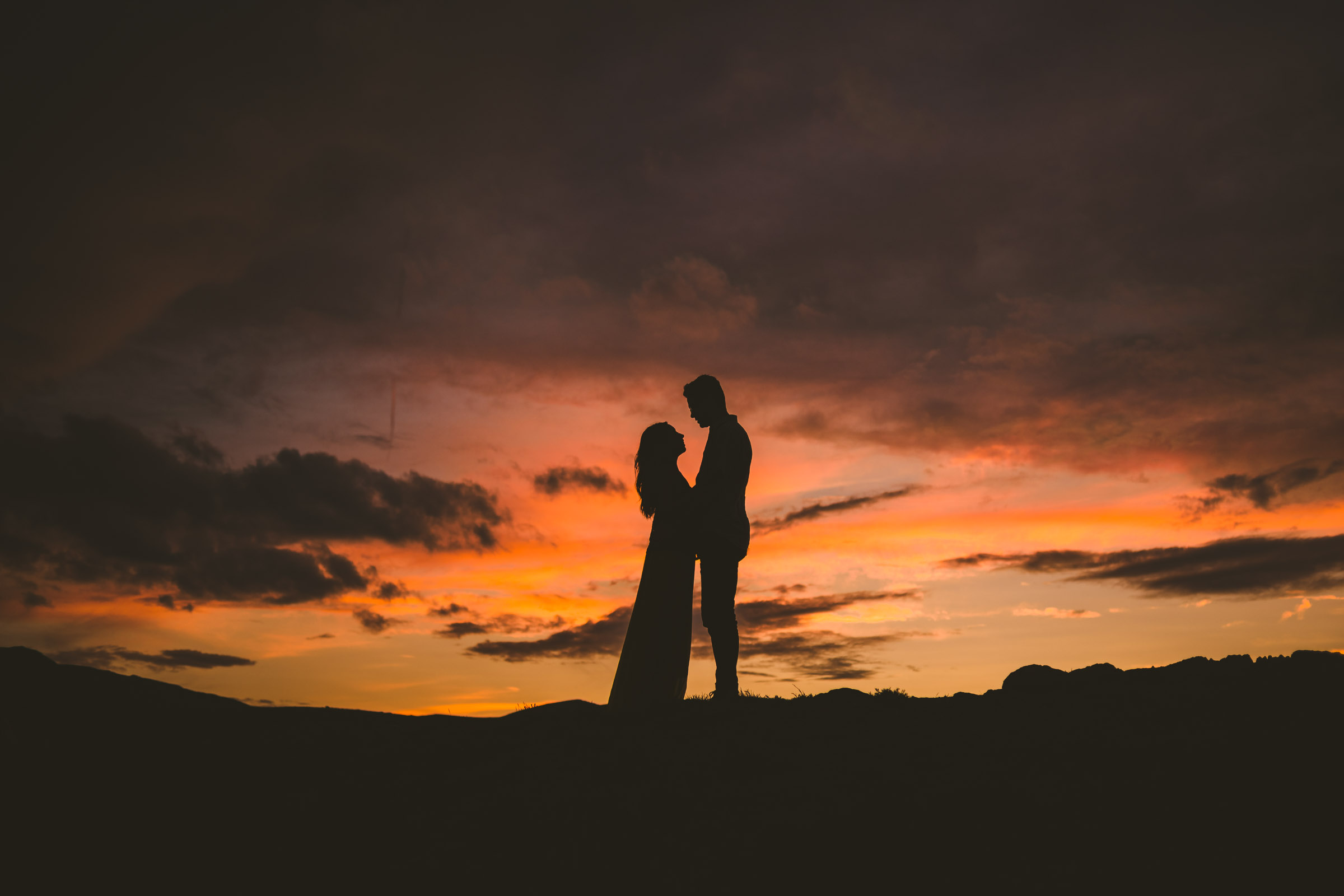 How to Elope in Idaho
Idaho's Marriage Laws and Marriage Licenses
Getting legally married in Idaho is easy since Idaho's marriage laws and processes for marriage is straightforward: Any couple over the age of 18 may apply for a marriage license, which costs $30 and does not expire, Idaho does not require any witnesses, there is also no waiting period so you can pick it up & get married the same day if you chose. You do not need to be a resident of Idaho to apply and your marriage license is valid anywhere in the state. You can get a marriage license anywhere in Idaho that is convenient for you and you don't have to get it in the county you are getting married in.
1. Pick up a Marriage License from any Country Recorder's Office
2. Some offices may require an appoint so check online or give the office a call before showing up.
3. Bring $30 (cash recommended), Your Social Security numbers, and a government issued ID
4. You can use your Marriage License immediately
5. Make sure to deliver the signed Marriage License back to the issuing office within 30 days of signing it
Lastly, depending on your location and size of the wedding, permits may be needed to elope in national parks, national forests, and other public land, so research specific to the area is needed to keep your elopement safe and legal.
The Best Places to Elope in Idaho
Now that you have your marriage license, you're ready to head off into the wild for your Idaho elopement. But what direction should you go? Should you head north to Coeur D'Alene, or southeast toward Craters of the Moon National Monument? Or would you rather take the road less traveled to the wild Sawtooth Mountains?
Your ideal location not only depends on the backdrop you desire for your special day, but also any activities you might like to do together for your elopement. Also, don't forget to consider the time of year you would like to elope. Some locations in Idaho are very difficult if not impossible to access in the winter. Places like Sun Valley are still open in the winter, but scenery and available activities change based on the season.
Where Can I Elope in Idaho
1. Coeur D'Alene
Coeur D'Alene has a lot to offer no matter the season! If you love the beauty of the great outdoors but also want access to amazing food, beautiful lodging options such as The Blackwell Boutique Hotel, arts & culture – consider this beautiful city for your elopement in Idaho.
Book a boat tour of the lake. Visit Tubb Hill to enjoy the natural beauty of Coeur D'Alene by foot. Explore any of the 55 other beautiful lakes in the region.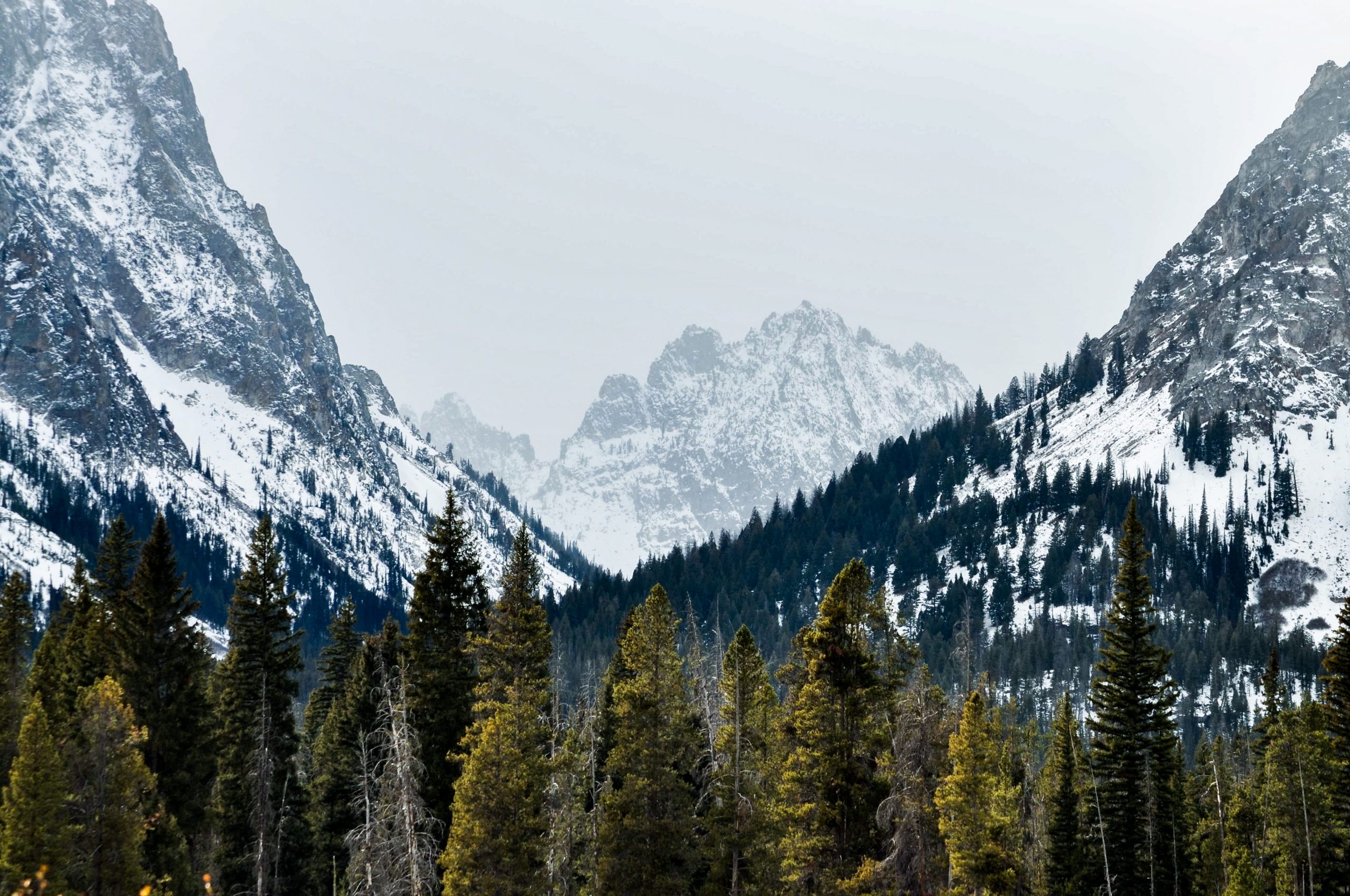 2. Sawtooth Mountains & Stanley Idaho
The Sawtooth Mountains are jaw dropping and the best place to elope in Idaho if you're craving an adventurous experience. Stanley is the perfect town to base out of if you're craving a laid back, quiet feel. There is no luxury lodging, instead you're treated to a quaint town with a year round population of only 100 people. Enjoy a delicious breakfast from the Stanley Bakery, coffee from Peaks & Perks. There are plenty of summit views and alpine lakes to go around, great for day hikes or even overnight backpacking trips. Visit nearby Redfish Lake and say your vows lakeside with the towering peaks of the Sawtooth Mountains behind you. Stay at Idaho's Rocky Mountain Ranch for a quintessential, action packed, experience.
Or choose one of the adorable airbnb's to base out of while you explore this beautiful part of Idaho:
Tiny Home with big views of Sawtooth Mountains
Adorable A-Frame in the Forest
3. Sun Valley & Ketchum Idaho
Ketchum, the home of popular ski resort Sun Valley, is a great location to elope if you want more amenities than Stanley but still want access to the incredible Sawtooth Mountains. The area offers a taste of just about everything Idaho has to offer; Hiking, biking, horseback riding, climbing, skiing and snowboarding, and plenty of water sports are easily accessible. Enjoy delicious food from Enoteca a Ketchum staple.
Stay at this adorable tree house in Ketchum
or
sweet cottage that sits in the shadow of Sun Valley
Splurge and book a helicopter tour with Sun Valley HeliSki Company for epic views of the Sawtooth Mountains. Custom tours are available.
4. Craters of the Moon
Experience an otherworldly landscape for your elopement at Crater's of the Moon National Monument & Preserve. This National Park located in south central Idaho, preserves around 53,500 acres of volcanic formations and lava flows. Book this cute airbnb in Twin Fall's and explore Idaho's largest city and all it has to offer. Visit nearby Snake River Canyon or the massive Shoshone Falls which has been nicknamed "the Niagra of the West". Rise early & venture to Craters of the Moon where you say your vows amongst some of the most unique landscape earth has to offer. Return to your airbnb and enjoy dinner cooked by a talented private chef.
Located way up in northern Idaho, about 55 miles from the Canadian border on Lake Pend Oreille is Sandpoint, Idaho – A town known for arts and unlimited outdoor recreation opportunities. It's also home to Idaho's largest ski resort; Schweitzer Mountain – Not a skiier or eloping during the summer time? Take a scenic chairlift ride up to the top of the mountain! . Hike along the lake or if you're up for a challenge hike the Mickinnnick Trail for beautiful views from high up, book a boat cruise or stroll the downtown. If you're a fan of horses like I am, stay at Western Pleasure Guest Ranch for a truely Idaho experience.
Sanddunes in Idaho?! Absolutely! In fact Idaho is home to the tallest freestanding sand dunes in North America, with the highest reaching 470 feet. Say your vows on top of these giant dunes & then watch the sunset set togetehr. Hike, sandboard, explore the lakes around the dunes. Stay in Boise, Idaho at this gorgeous airbnb right downtown – it's about an hour drive from the sand dunes!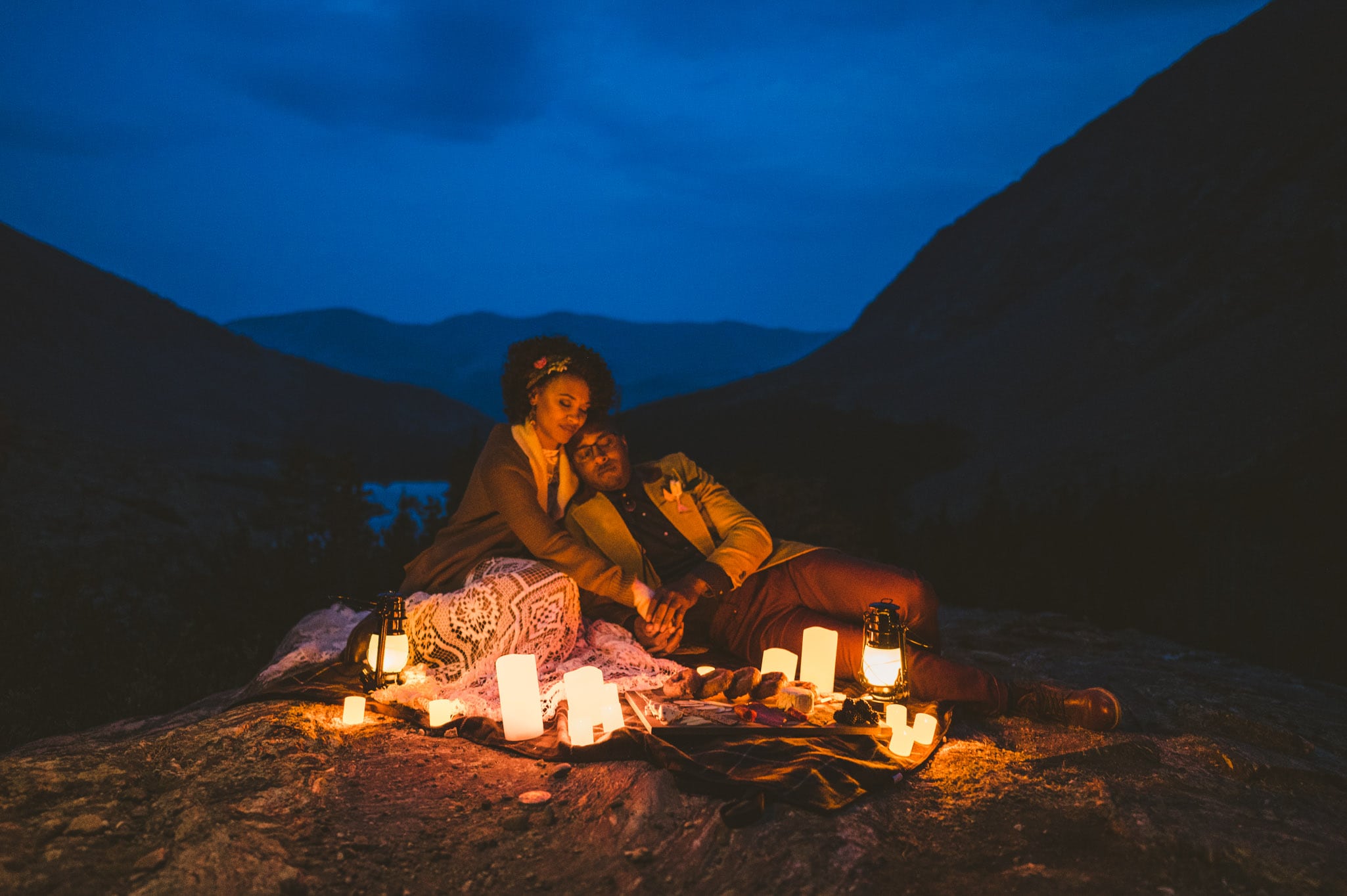 What time of year to Elope in Idaho
For very different reasons all four seasons are amazing in Idaho. Idaho has a lot of different diverse landscapes and location options for your elopement. Since Idaho is in the Pacific Northwest, there are a lot of misconceptions that it is rainy and cloudy all the time but Idaho actually Idaho see's quite a bit of sun.
Summer & winter are peak times to visit Idaho. Spring is a fantastic time of year to visit southern Idaho before it gets too hot. Late spring & early summer is my personal favorite time of year to visit higher elevations, you'll find wildflowers coating the alpine meadows & it's beautiful! Fall is a magical time to enjoy all the natural features in Idaho!
Idaho Elopement Vendors
Florists
Idaho Elopement Packages
4 hours – multiple days of elopement coverage anywhere in Idaho
Handcrafted Idaho elopement planning experience with unlimited assistance:

personalized location recommendations and questionnaires
Access to my list of the best Oregon elopement vendors & lodging
permit assistance
customized elopement timeline

Online gallery with full resolution and printing rights
48 hour sneak peak gallery from your Idaho elopement
Starting at $4,000 – Travel fees to ANYWHERE in Idaho are already included
My Idaho elopement packages include planning assistance for your elopement. Navigating the permitting process for various locations is not always the easiest, but that's why you hire a pro! I also help with creating a timeline and give you a custom location list that meet your needs. You'll also get exclusive access to my elopement guide for couples that includes packing tips and other helpful advice.
I'm always happy to help in recommending other great elopement vendors for you and want to suggest activity ideas for you elopement day so you can make the most of your wedding day experience. Learn more about my elopement packages in Idaho.
Learn More About Your Idaho Elopement Photographer
Hey! My name is Ariel and I'd love to be your Idaho elopement photographer! My photography style is a little quirky, bold, and colorful. I love helping couples elope in the beautiful and diverse locations that Idaho has to offer. I offer more than just photography, I want to help create an amazing experience just for you!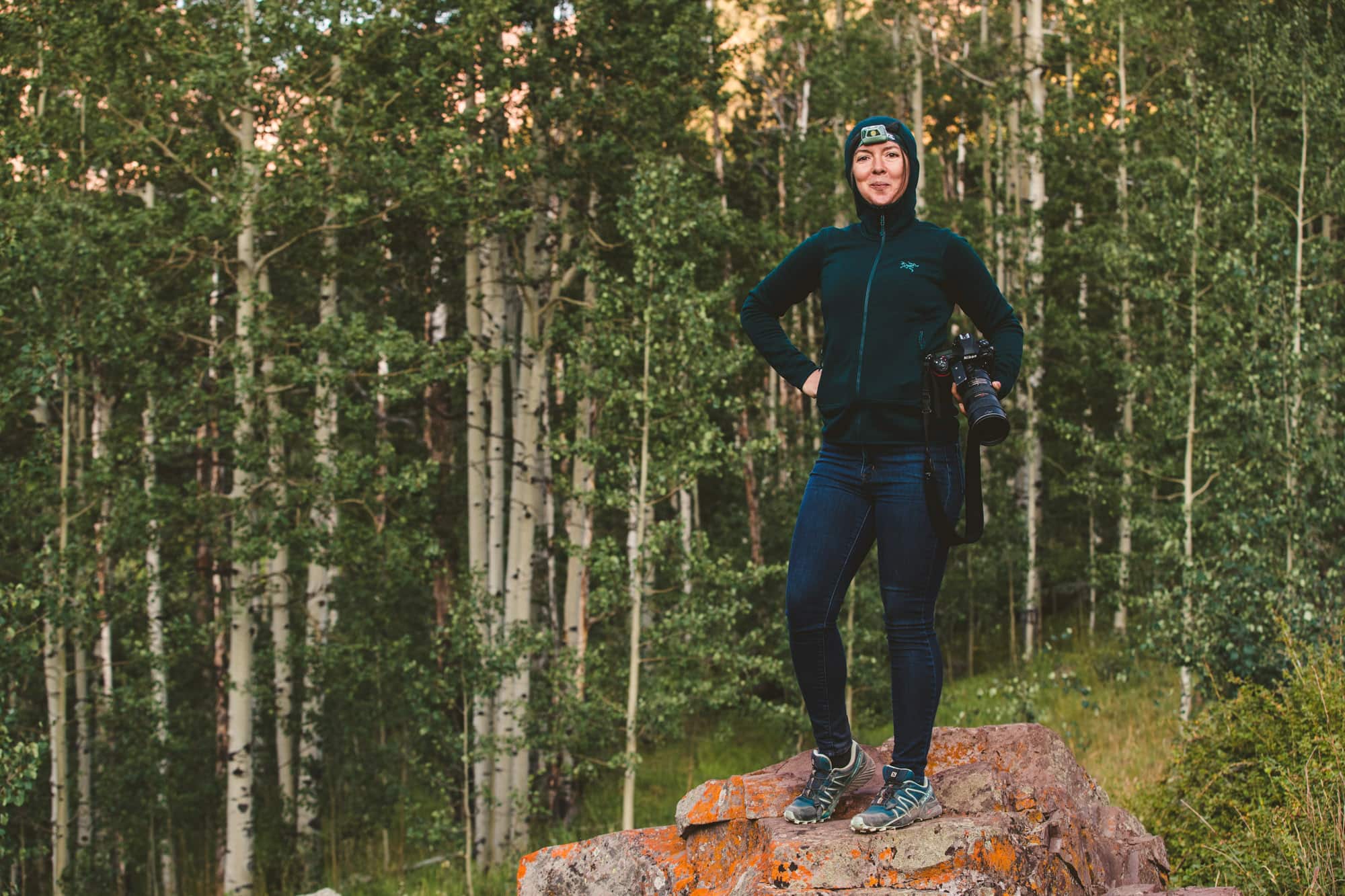 Looking for more elopement inspiration?!
Check out these related posts: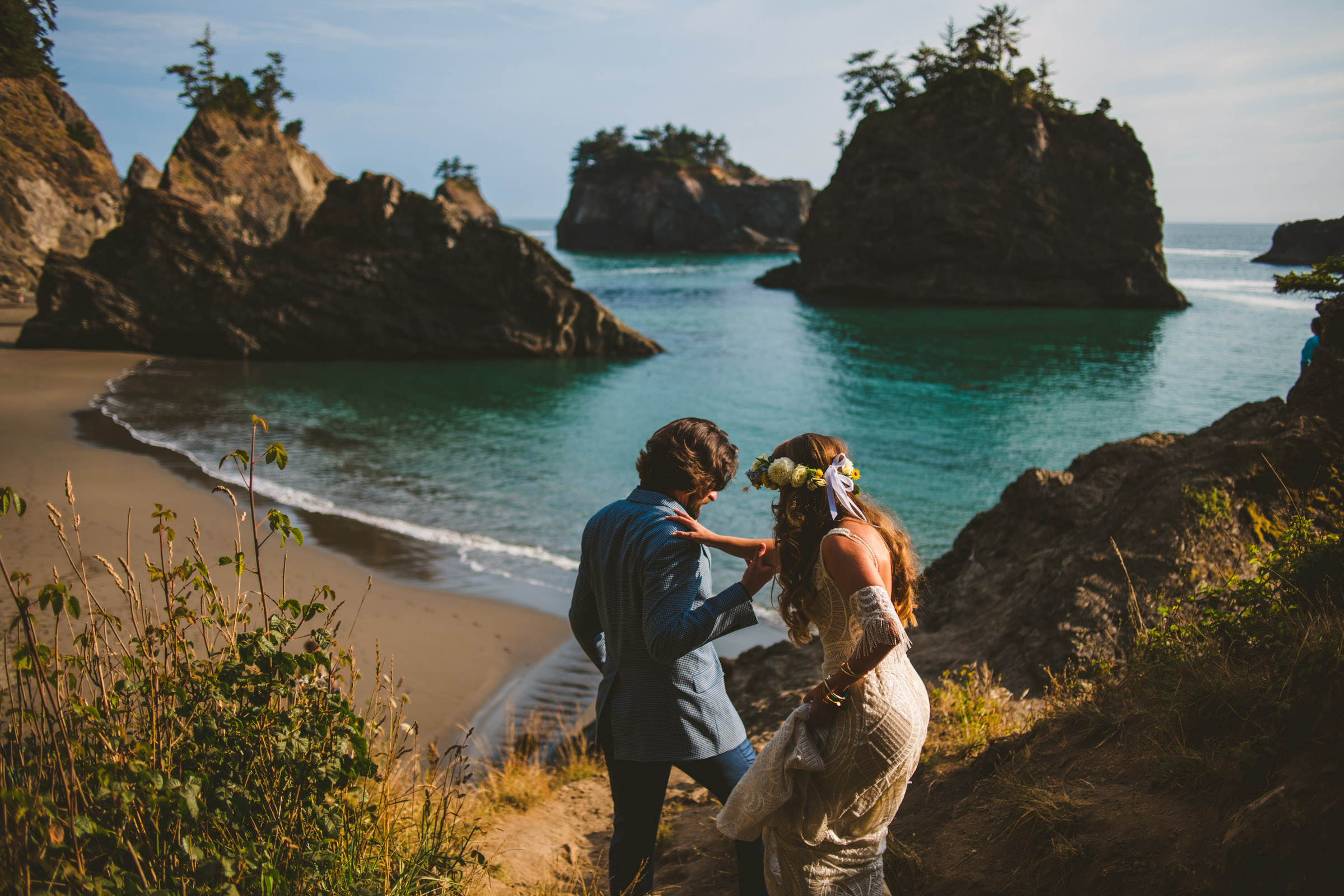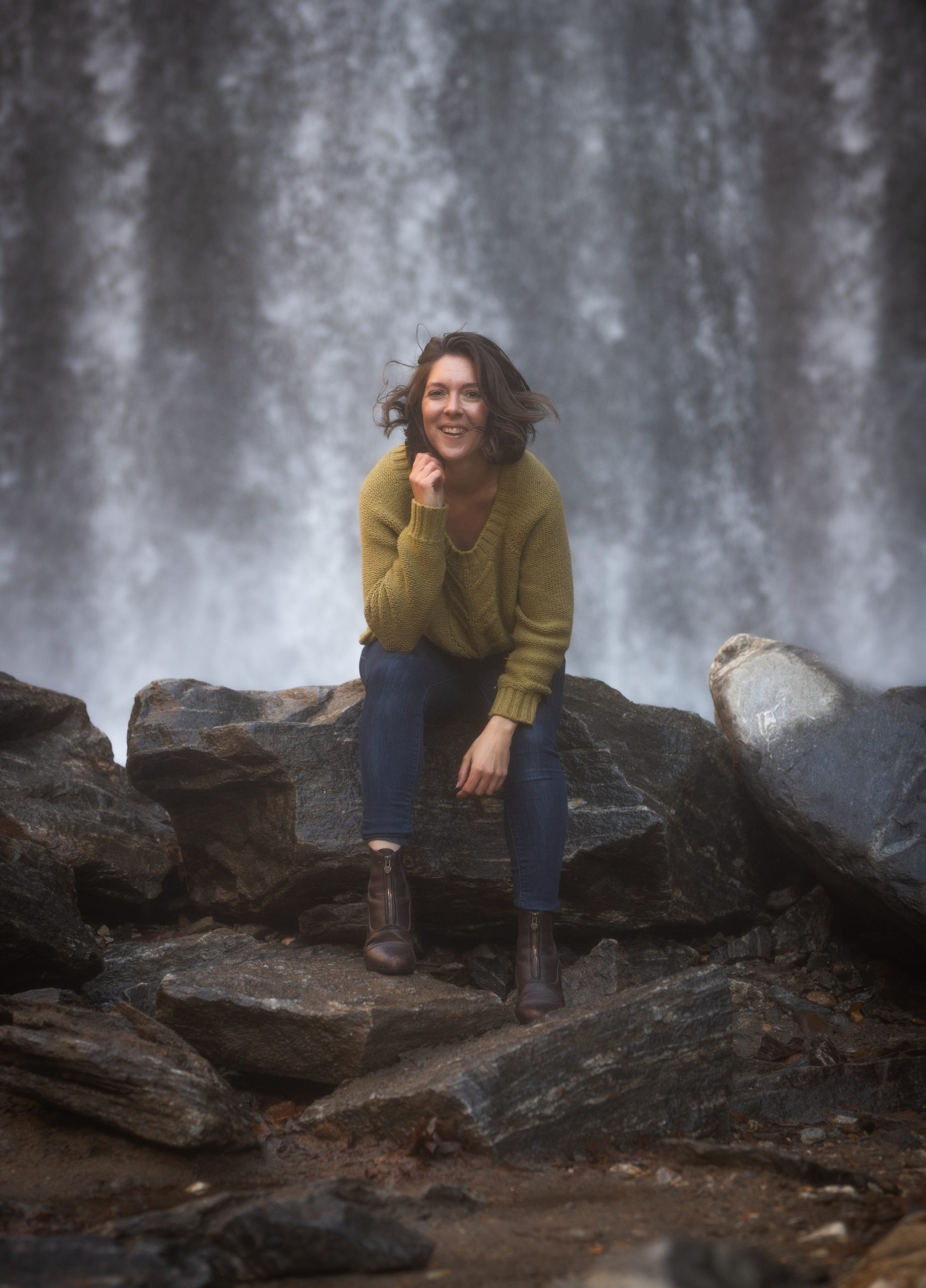 As an elopement photographer and outdoor enthusiast I get absolutely giddy with excitement when helping fellow adventure seekers, travelers, dreamers & fun-loving couples plan their experience based, intentional wedding days.
I live on the road full time traveling the country in my dream home on wheels – a 38' long fully off grid, converted bus.
Some of my favorite adventures include: Backpacking and ice climbing in Alaska, hiking the Napali Coast on Kauai, trekking in the jungles of Costa Rica.