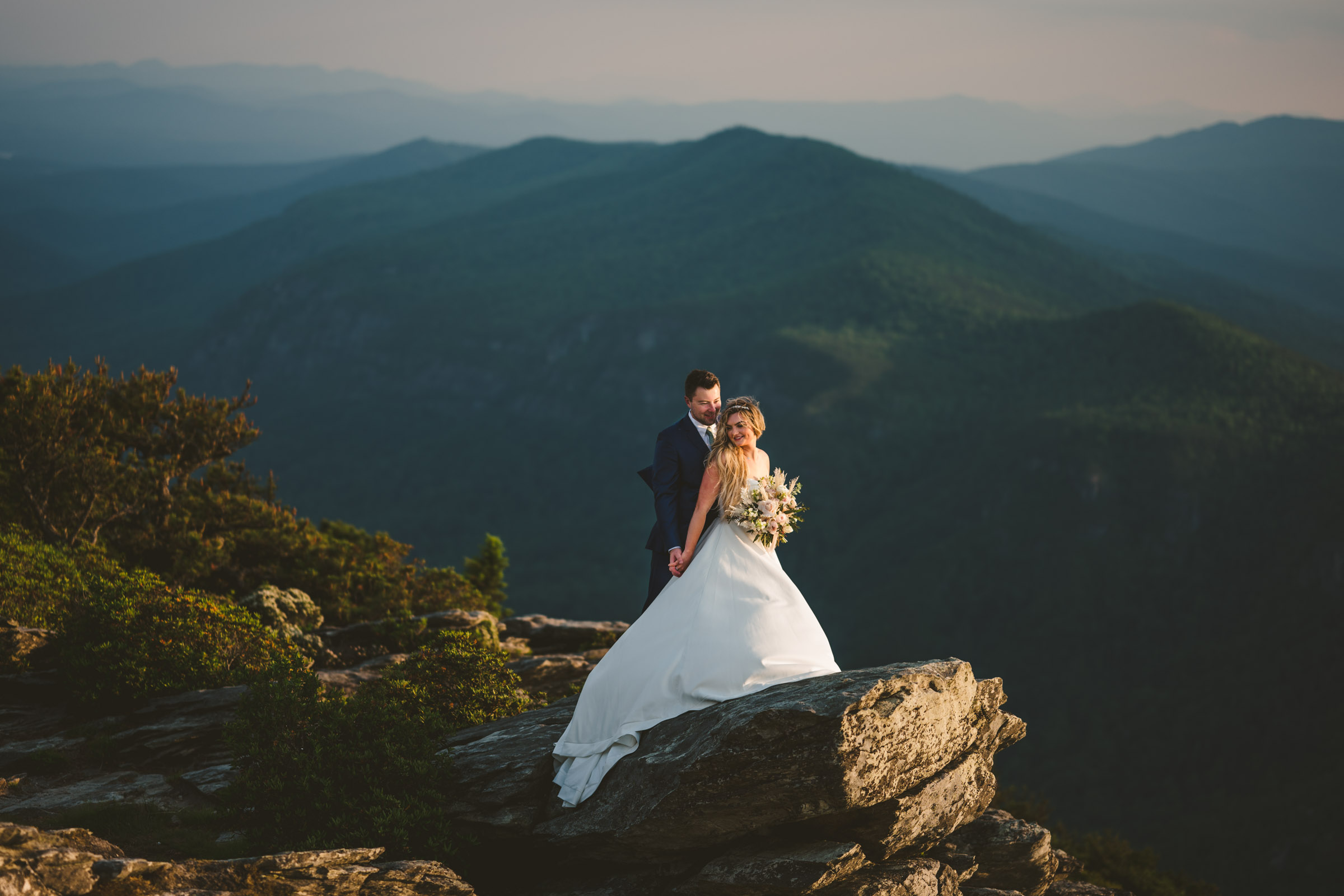 Olivia & Andrew's two day elopement in Western NC was the perfect blend of adventure & family. They rented a large house just outside of downtown Asheville; an awesome home base for a weekend of adventuring & celebrating their marriage with their closest people! I often get the question from couples about how to balance their love of adventure with the wish to include some of their closest people & the possible logistical/accessibility concerns when you start inviting guests. There are so many ways to allow you to have both so don't feel like you have to compromise when it comes to your wedding day! You can have everything you want and more! In Olivia & Andrews case we split their elopement into two days; a day of adventuring where we went to one of my favorite locations in NC and then a day centered around celebrating with their favorite people!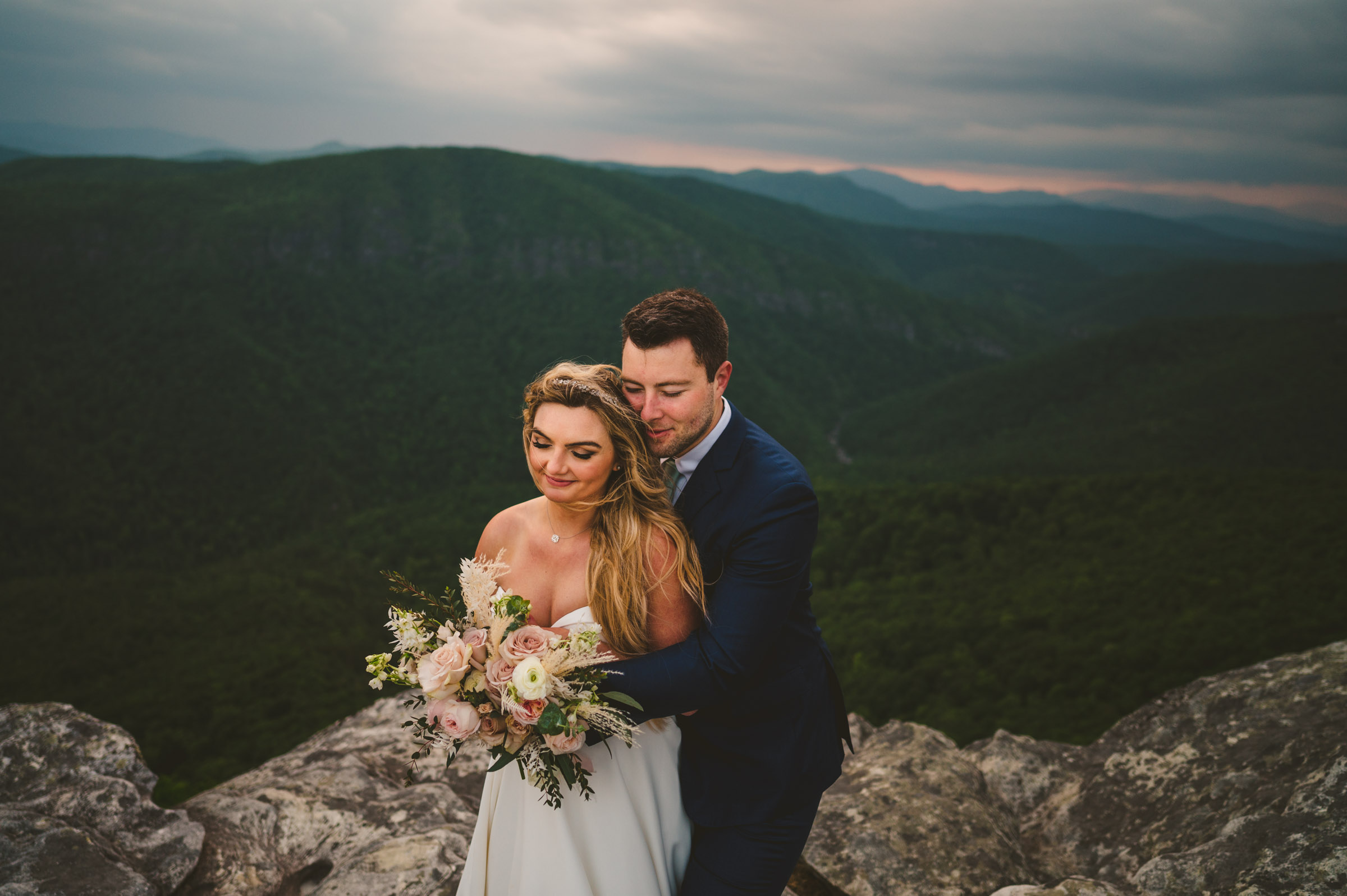 Day I
Linville Gorge Wilderness Elopement Adventure
Olivia and Andrew love hiking & wanted a location with dramatic mountain views so I recommended one of my favorite locations; Hawksbill Mountain in Linville Gorge for their adventure elopement photos! The hike up isn't crazy long but it's a thigh burner for sure so once we made it up to the top they took a few minutes to soak in the views before getting fancied up in their wedding attire! There were storms to our east & west and the sun was playing peek a boo – it made for some gorgeous dramatic light! Linville Gorge is easily my favorite location in the NC mountains to hike and explore; it's a playground for hikers & climbers in the region. Something unique about Hawksbill is that you can see the sunrise & sunset both equally well and they are both stunningly beautiful! If you're considering eloping up in Linville gorge and don't mind rising early I highly recommend a sunrise elopement because there will always be less people! Olivia & Andrew spent a couple hours taking in the views before changing back into "normal" clothes & hiking back down the mountain. It was great timing as well because about 10 minutes from the car a rainstorm rolled through & got us a tiny bit wet. That's all part of the adventure though!
Keep on scrolling to see more images from Hawksbill as well as the second day of festivities which involved their family and friends!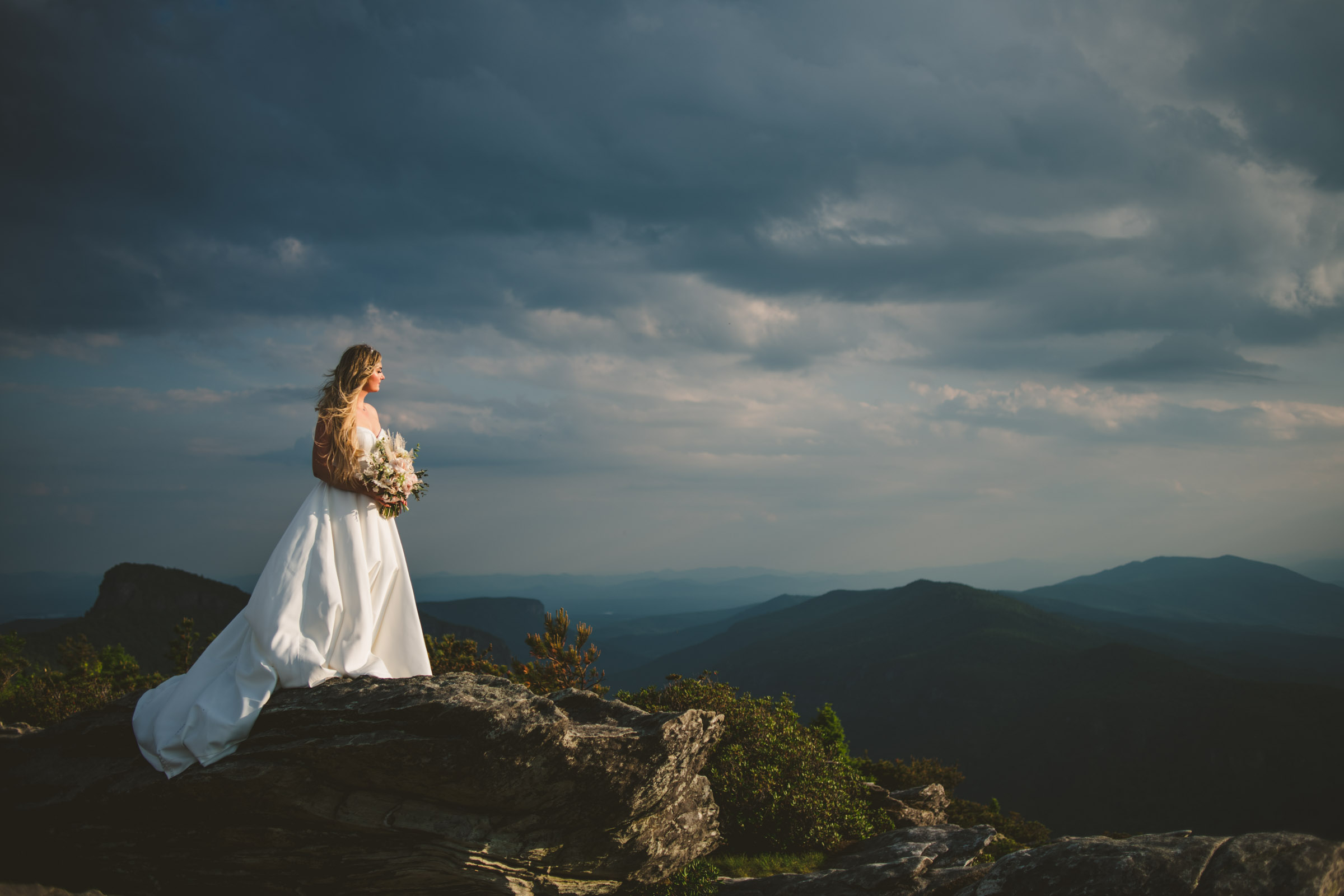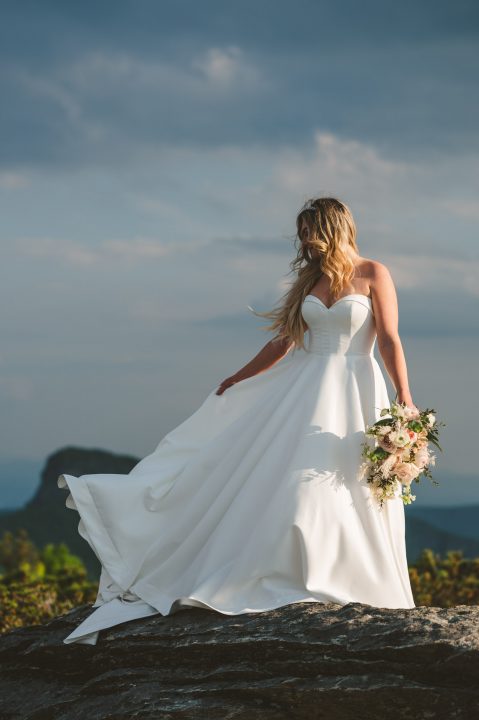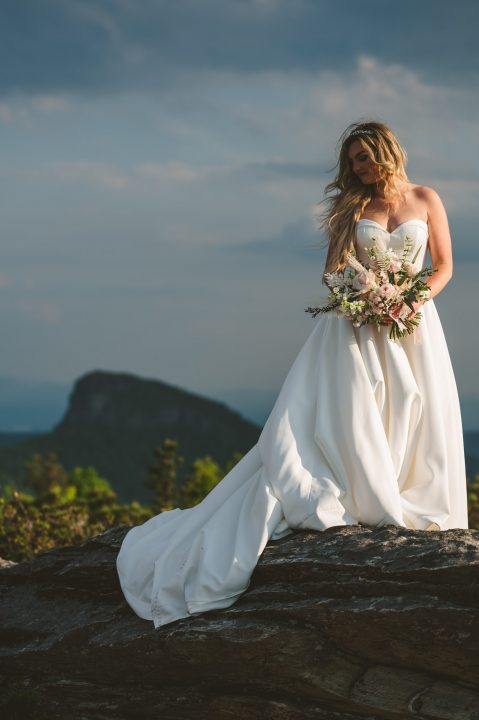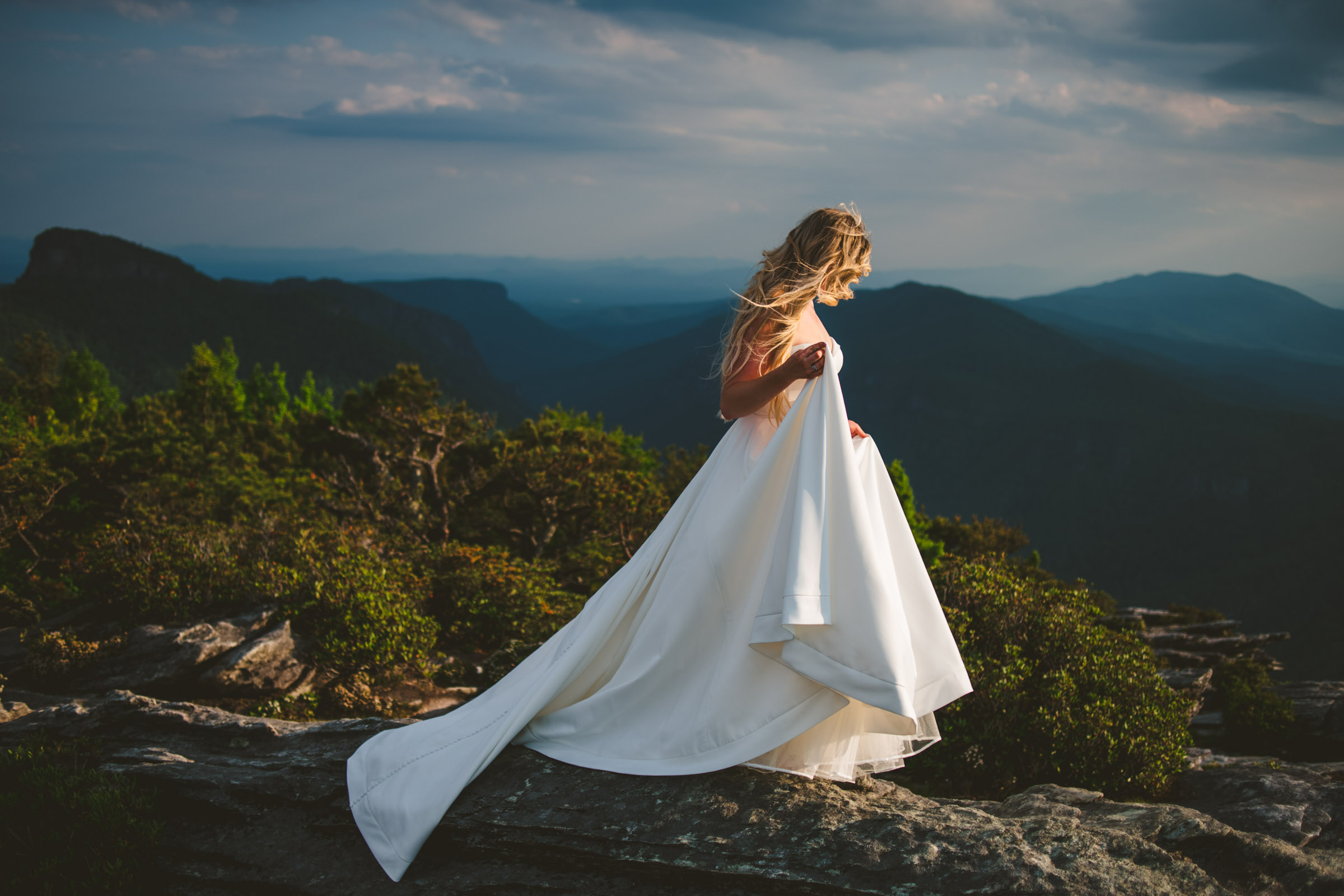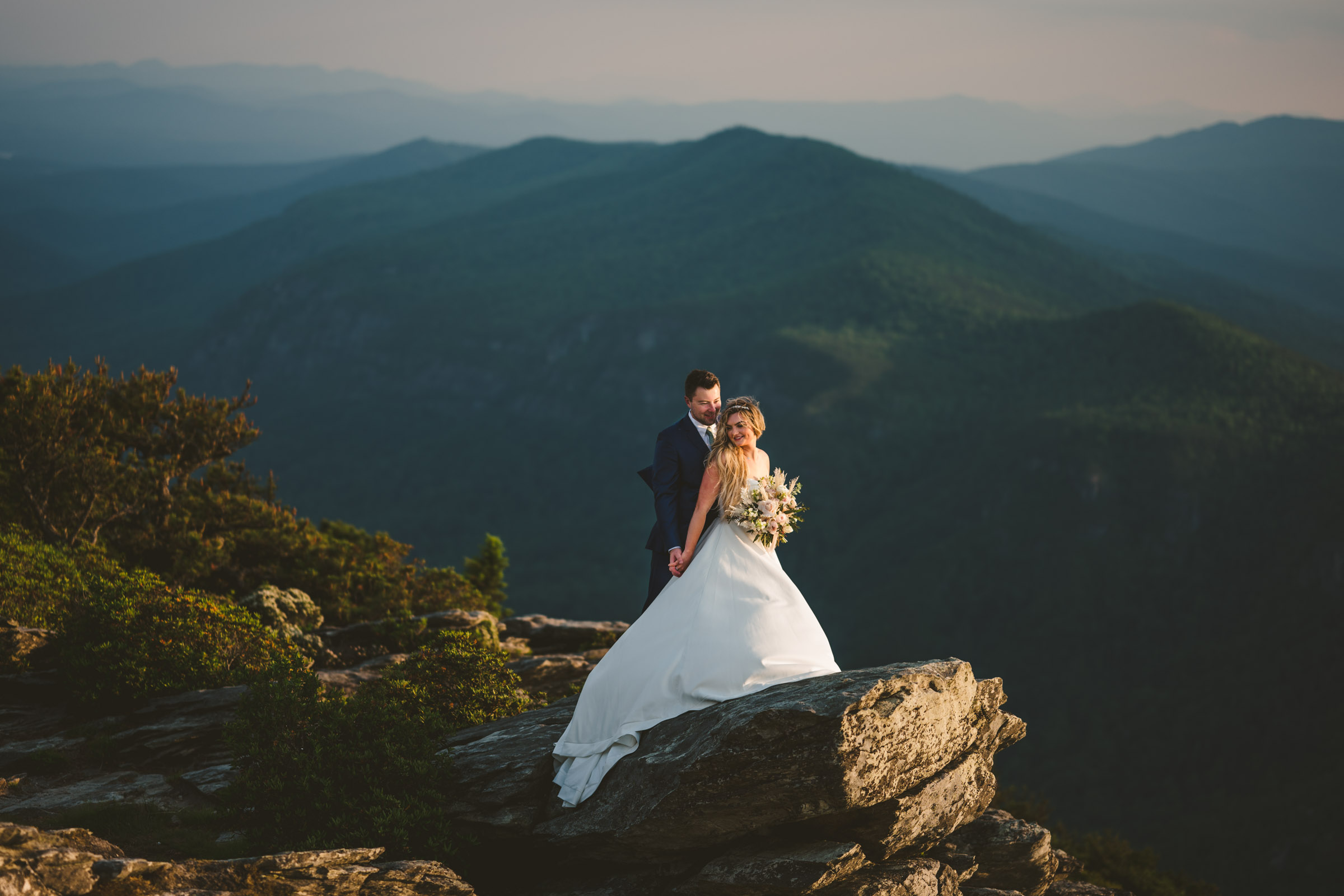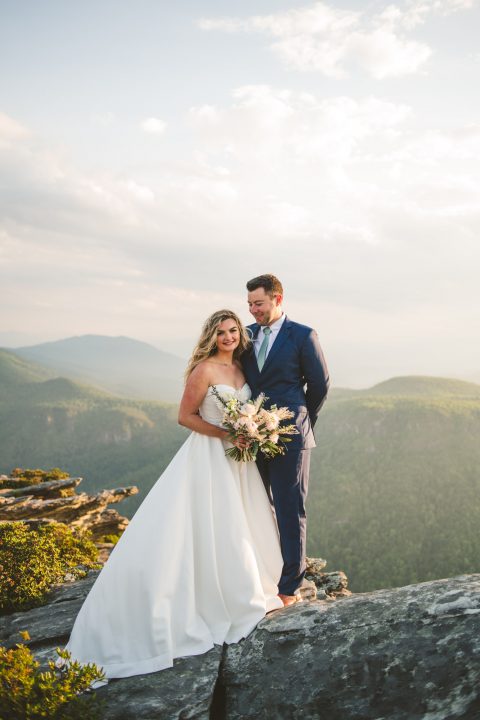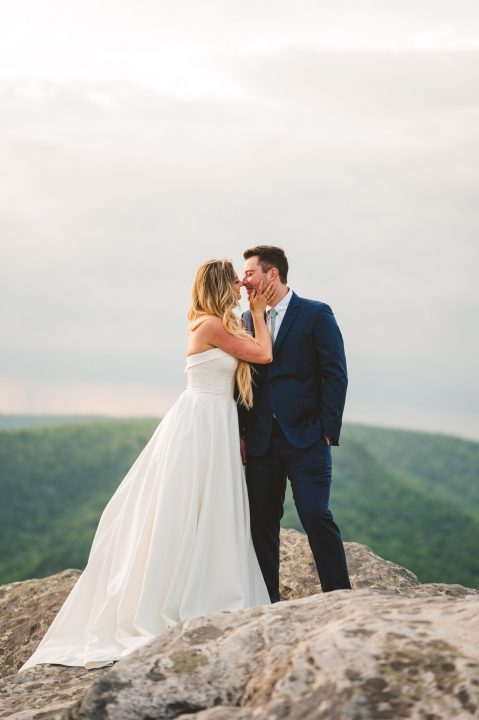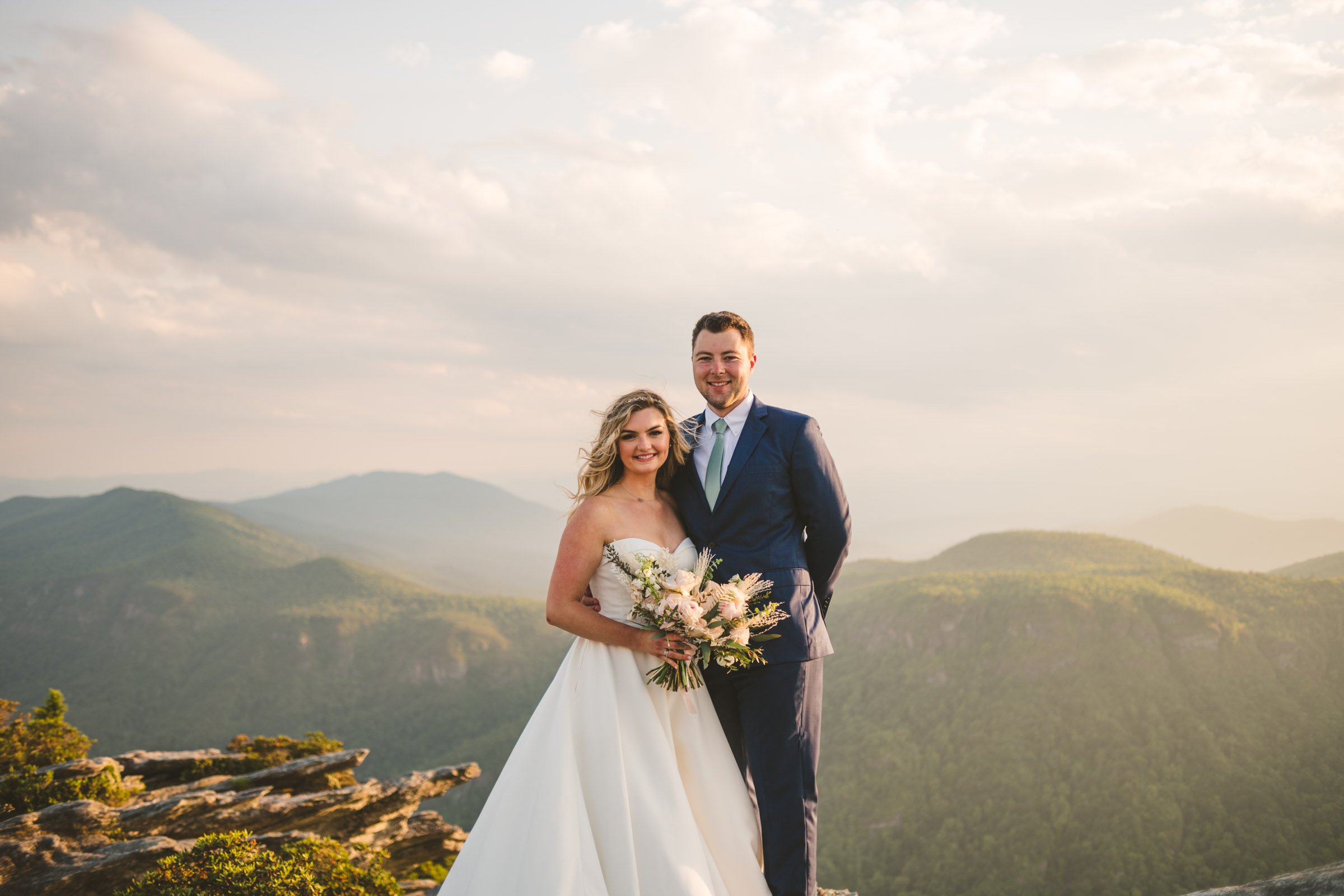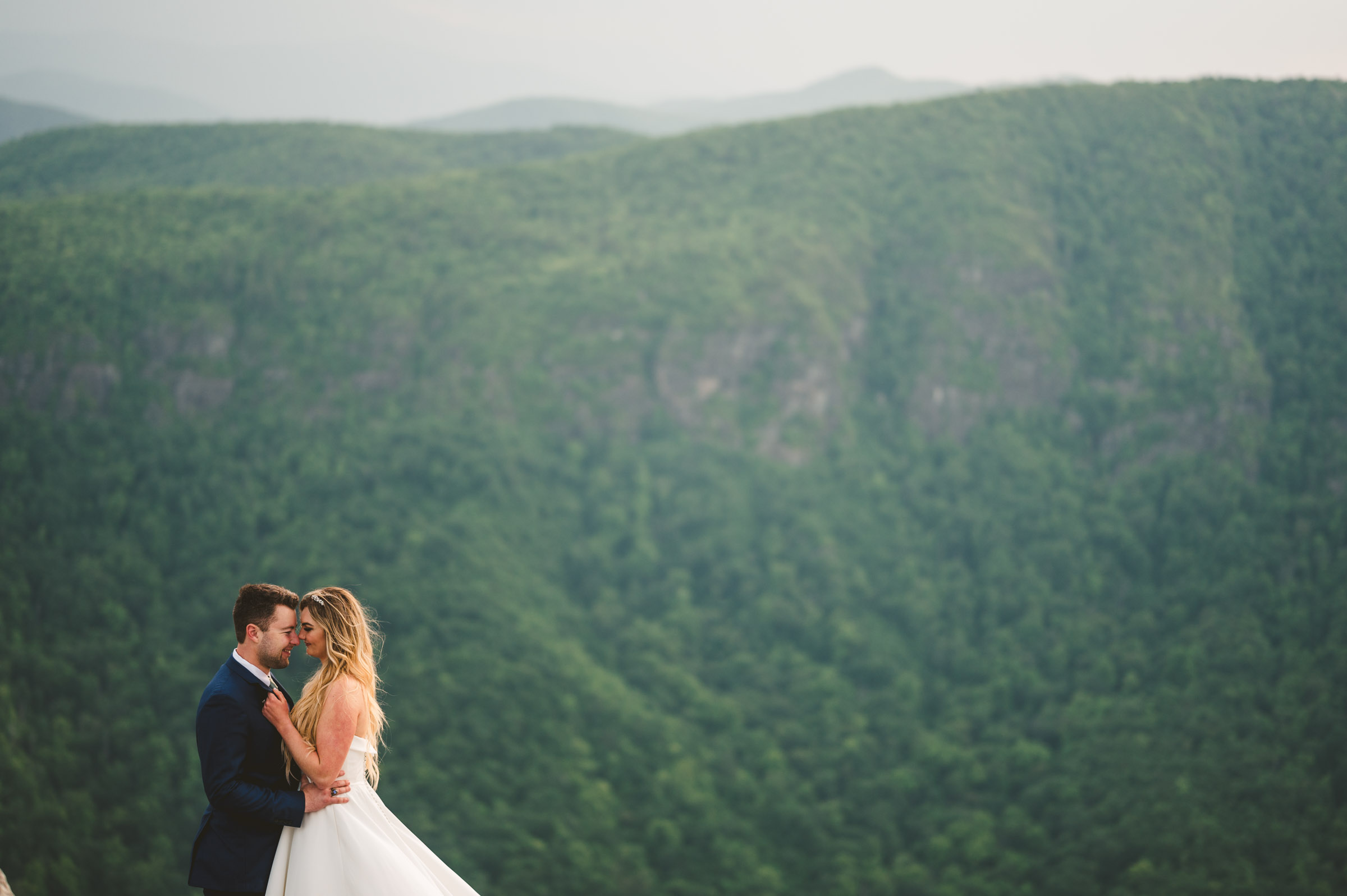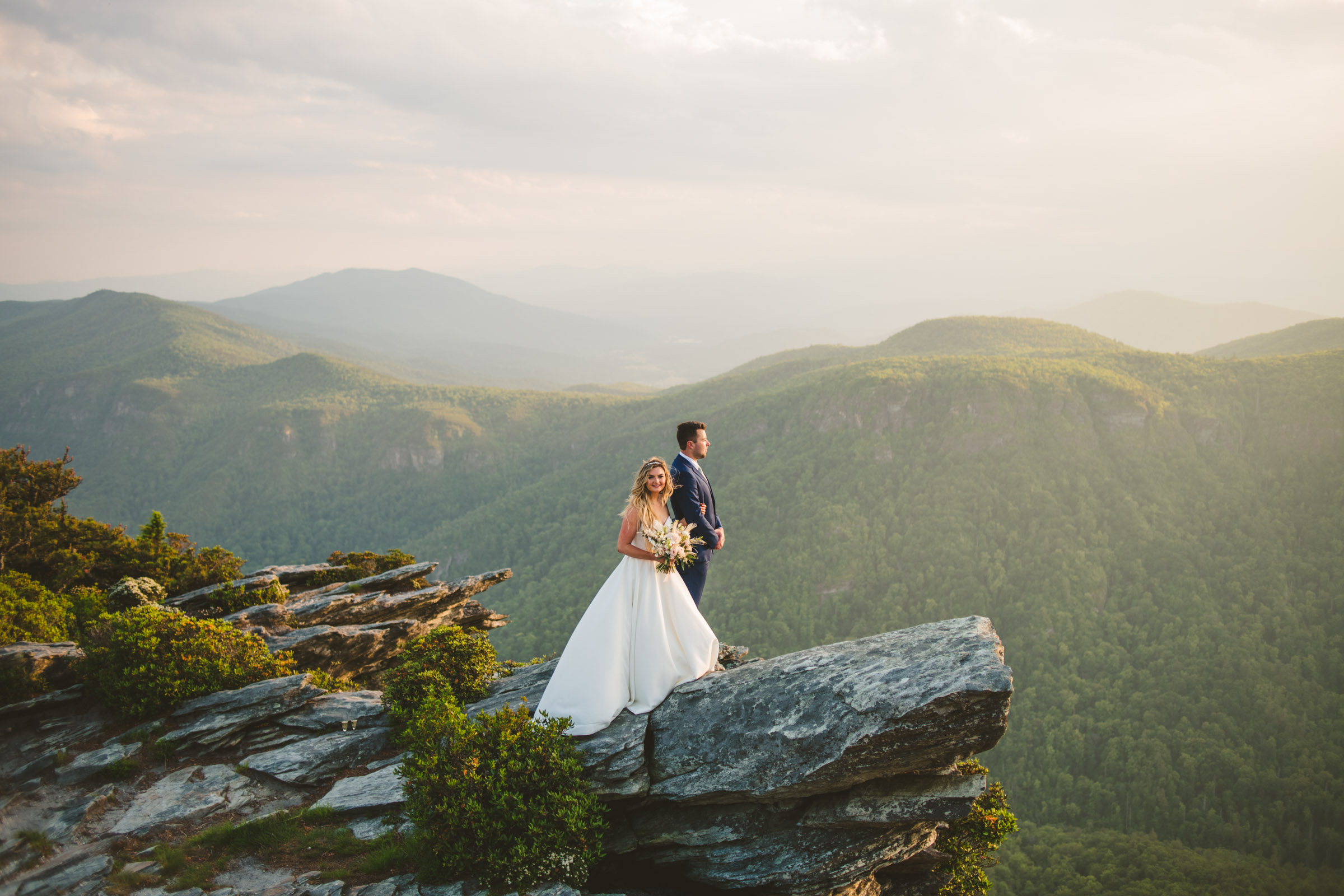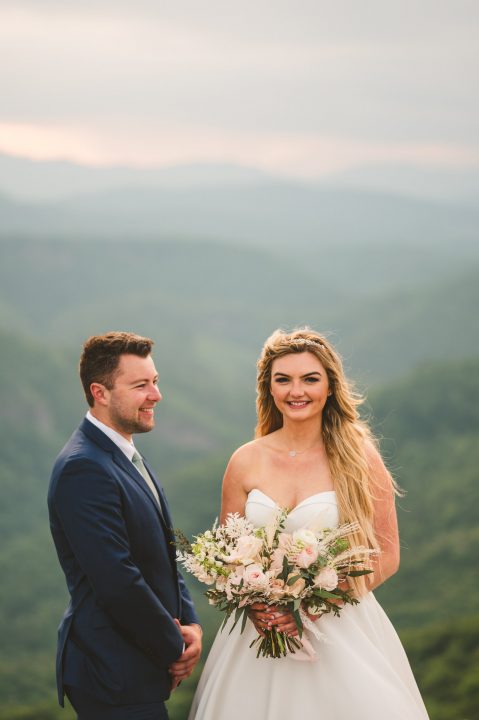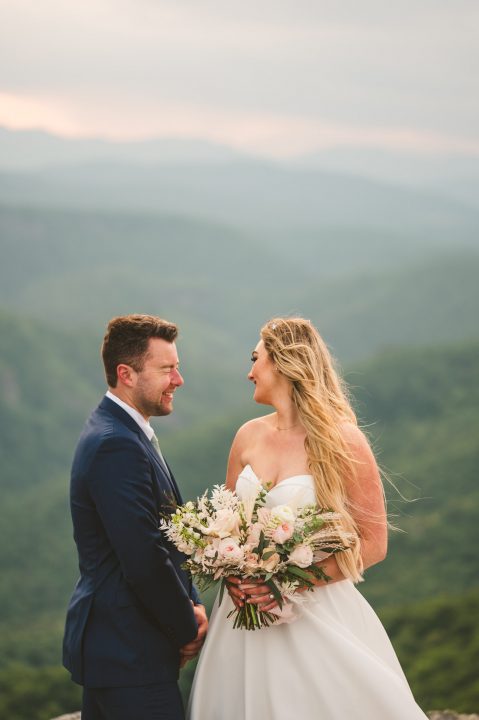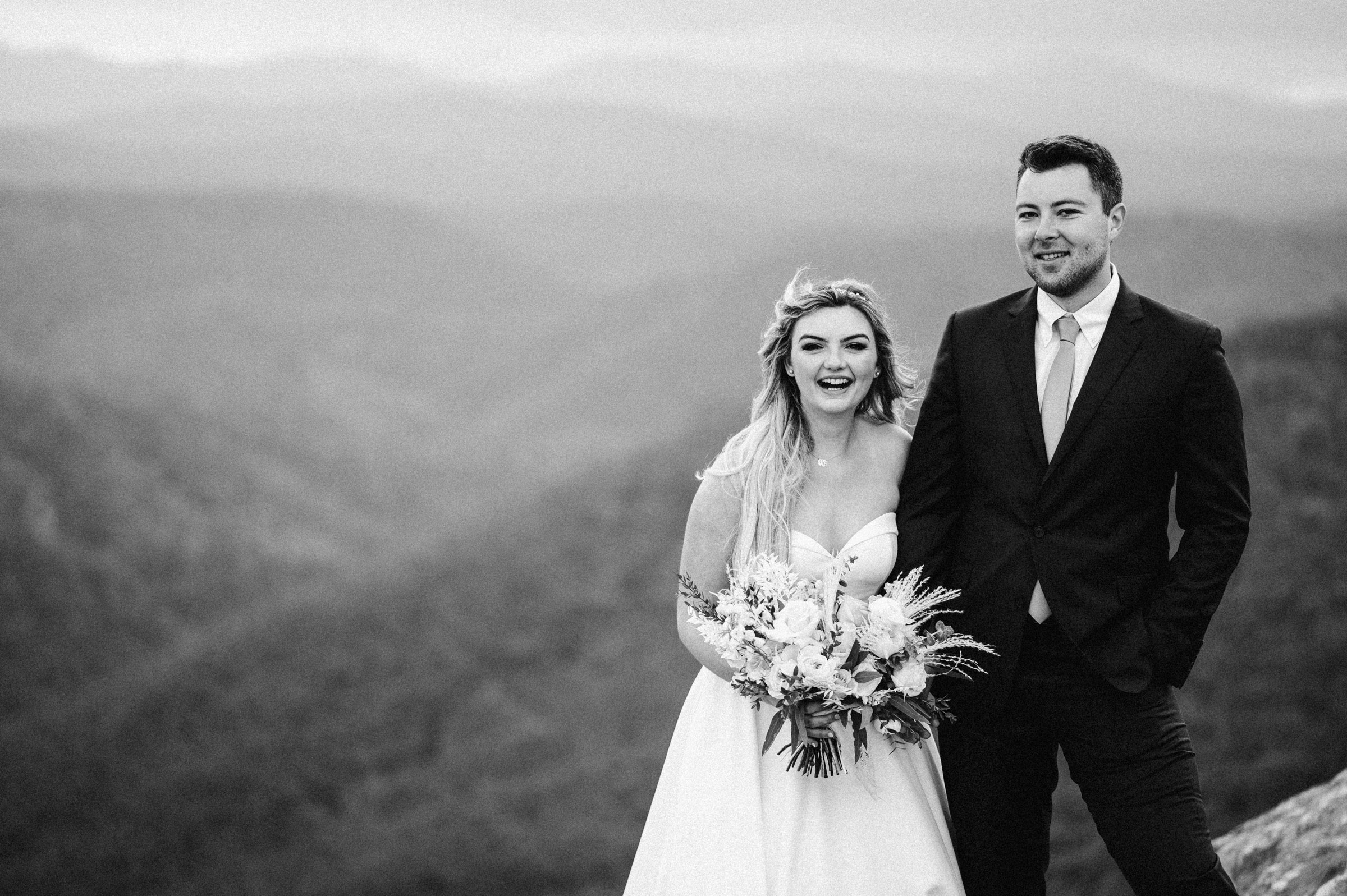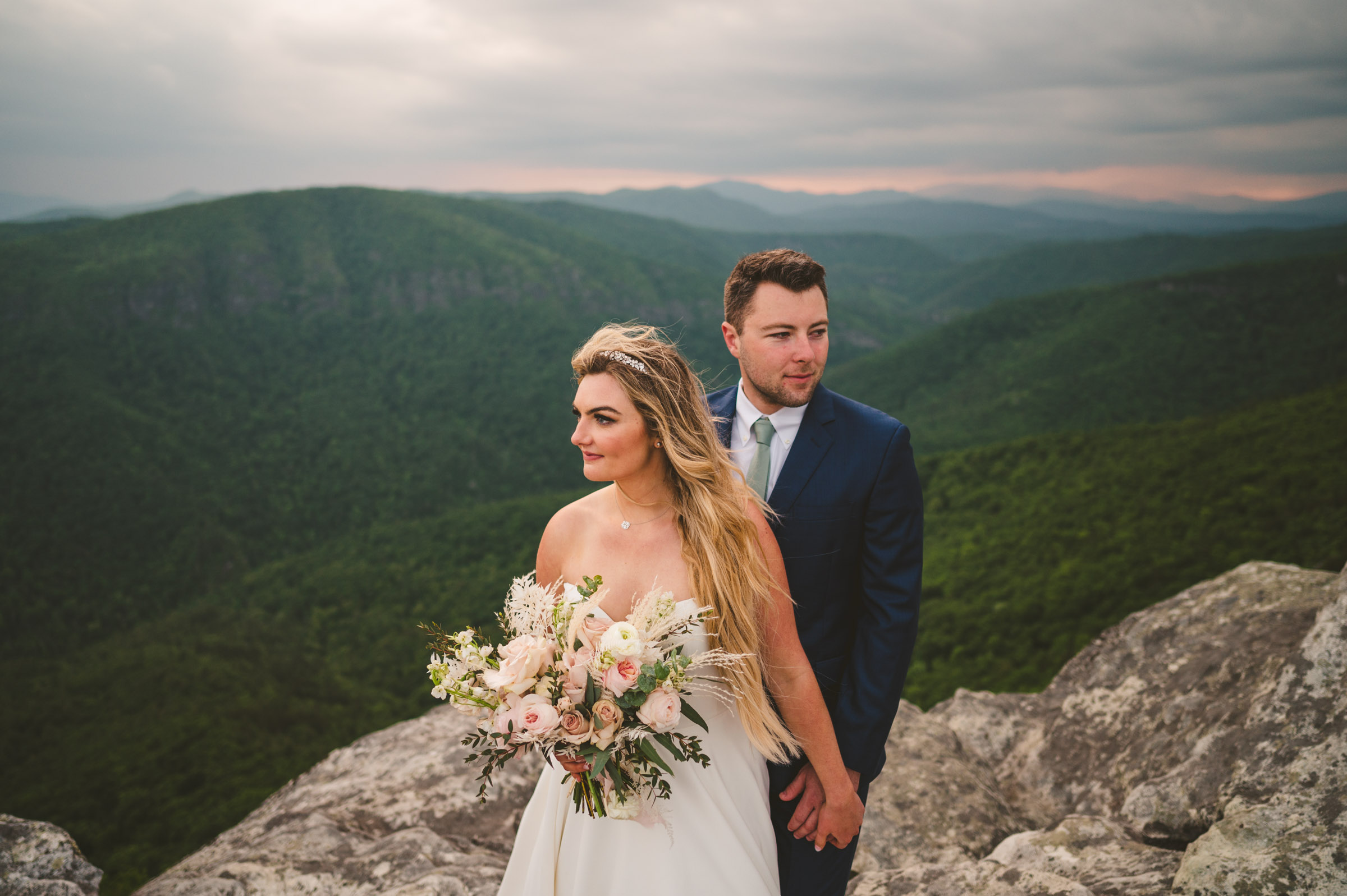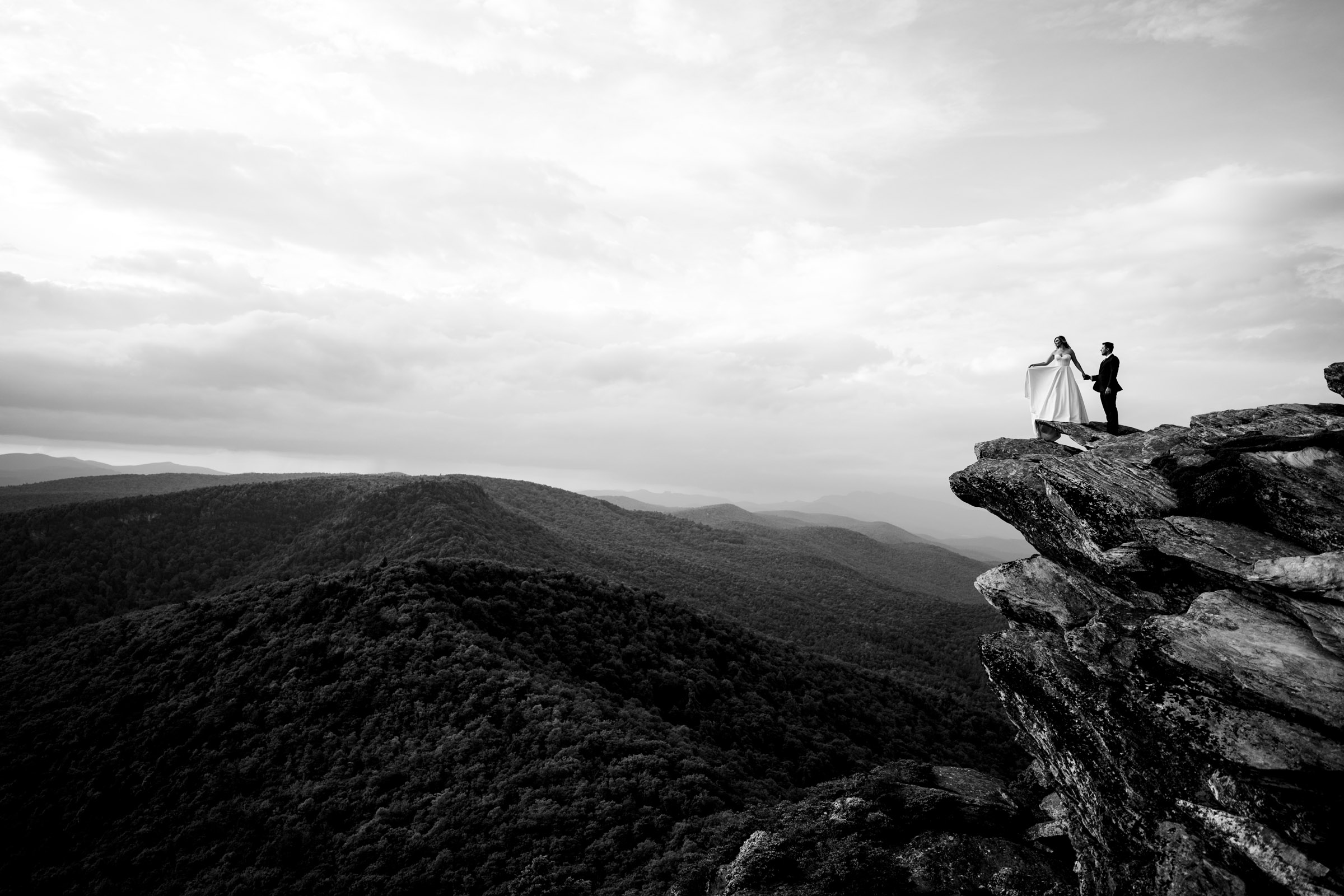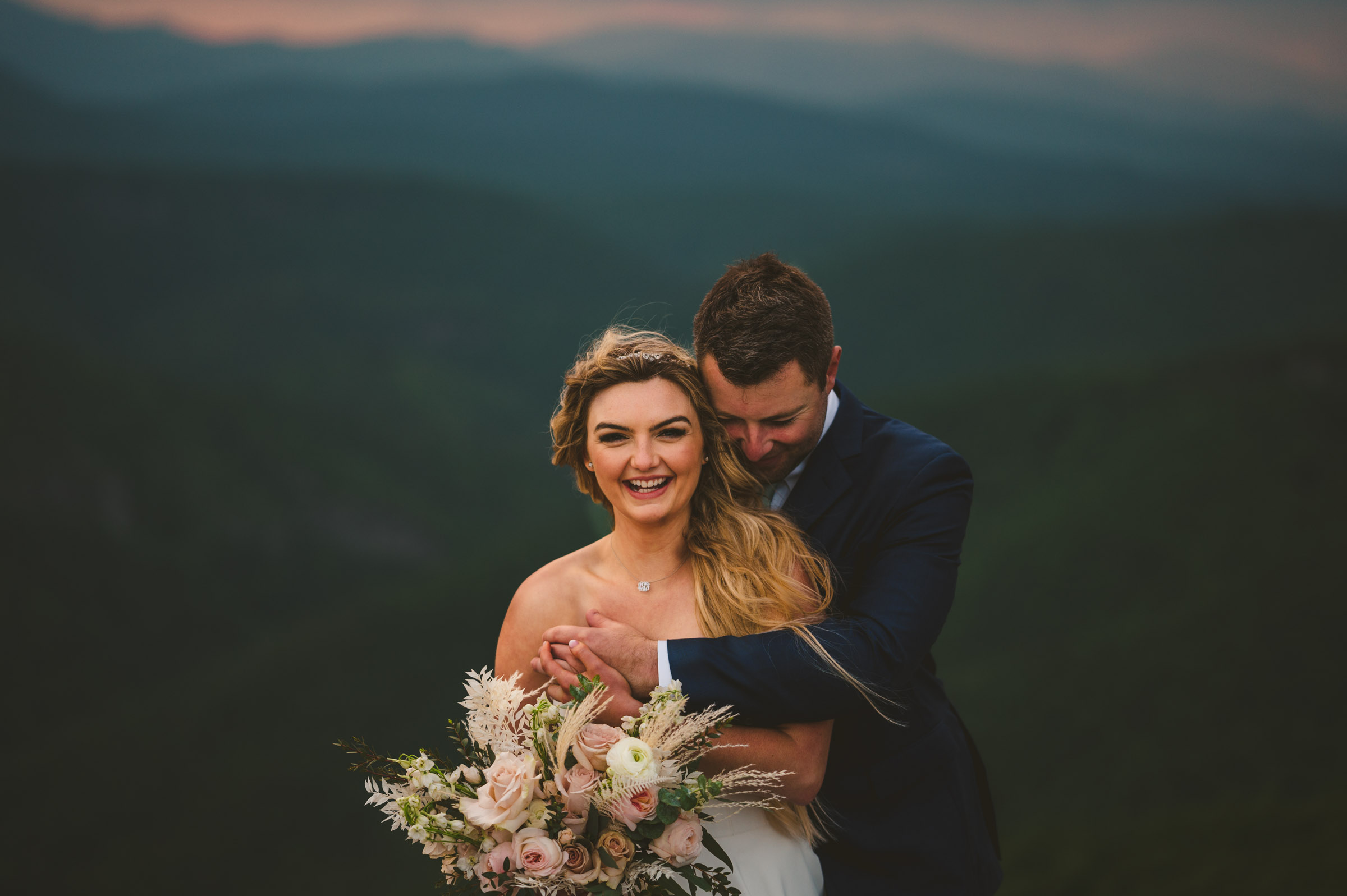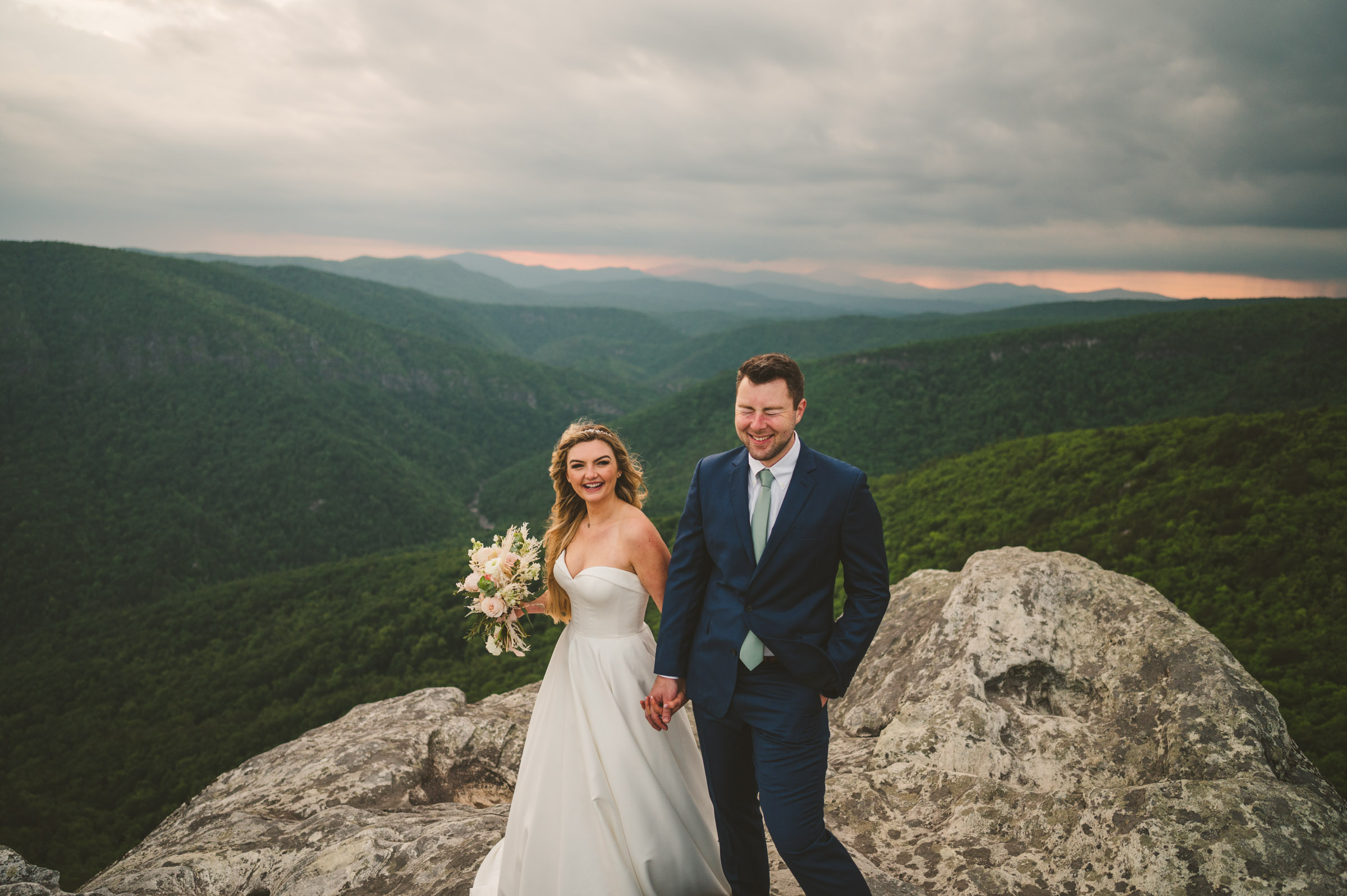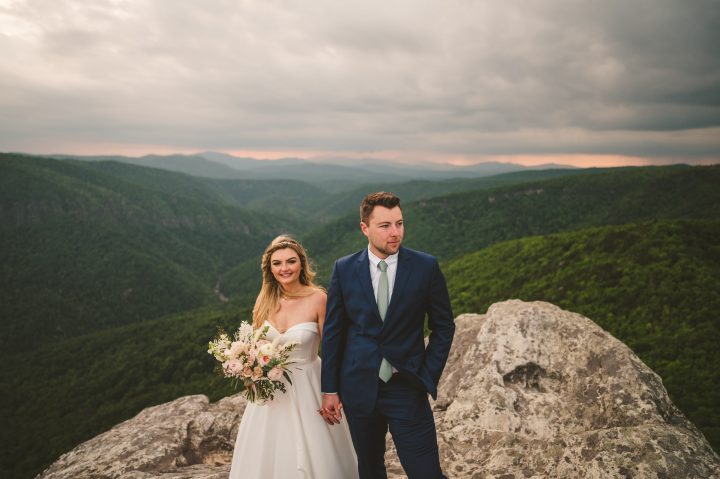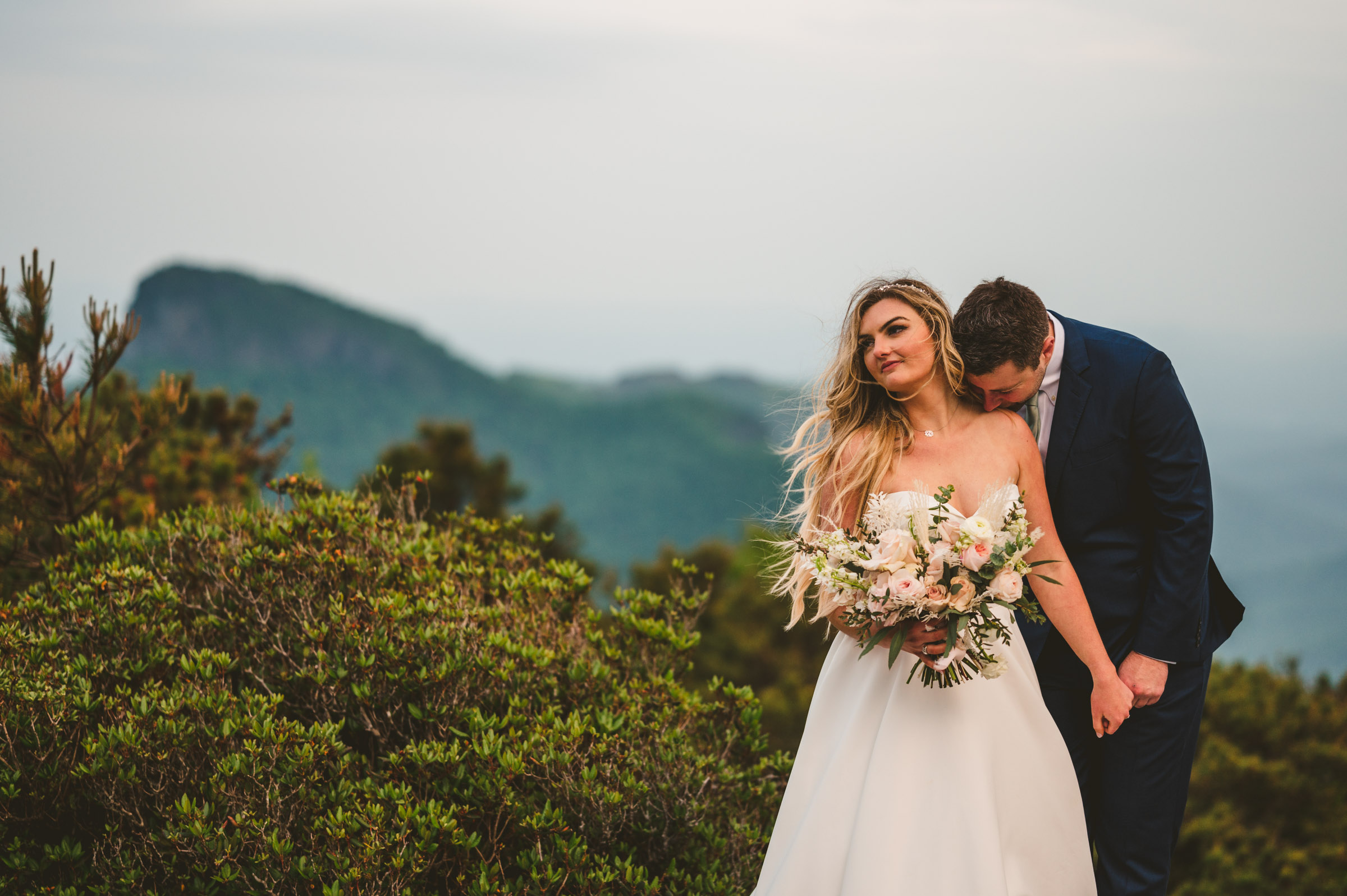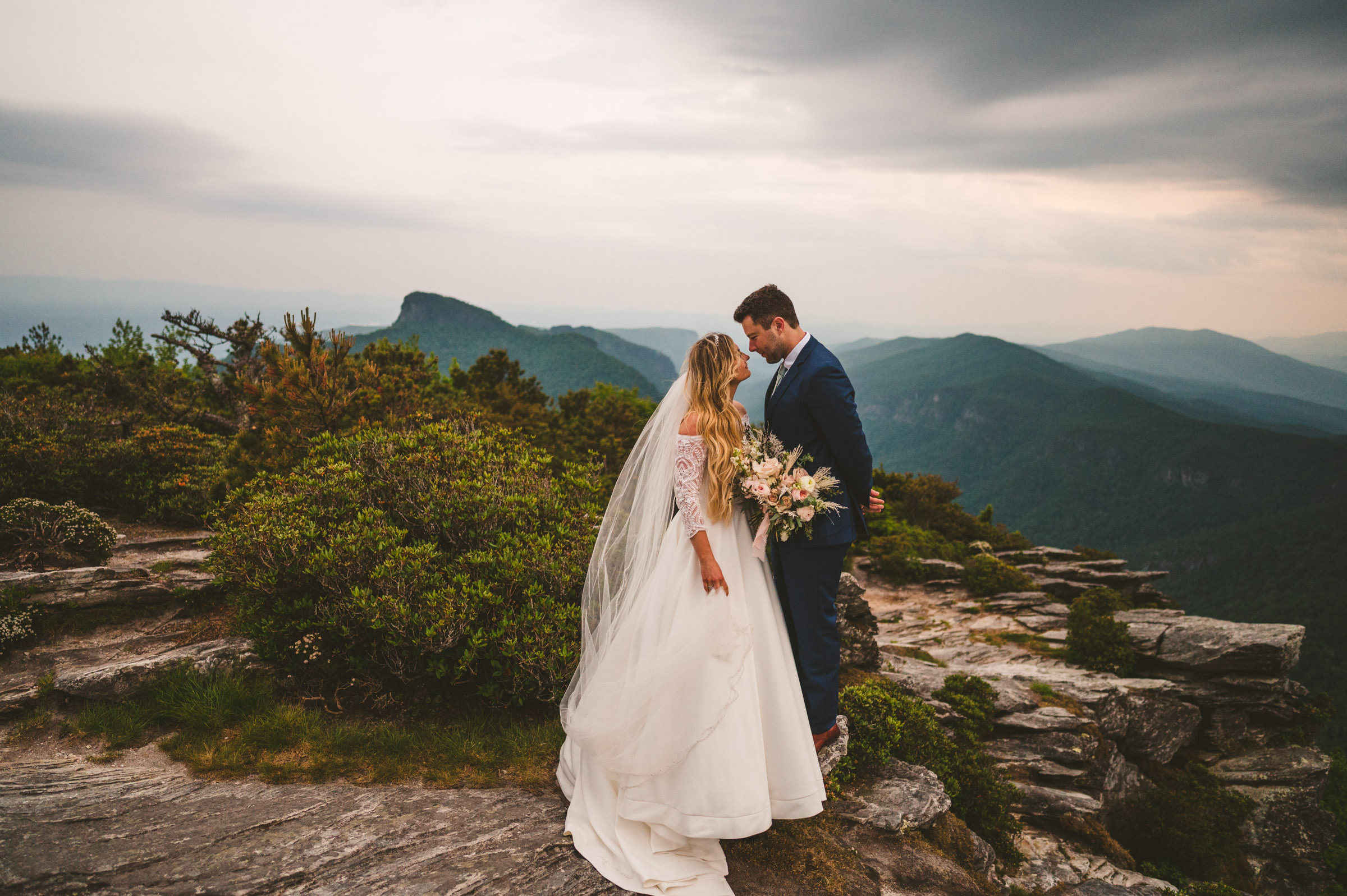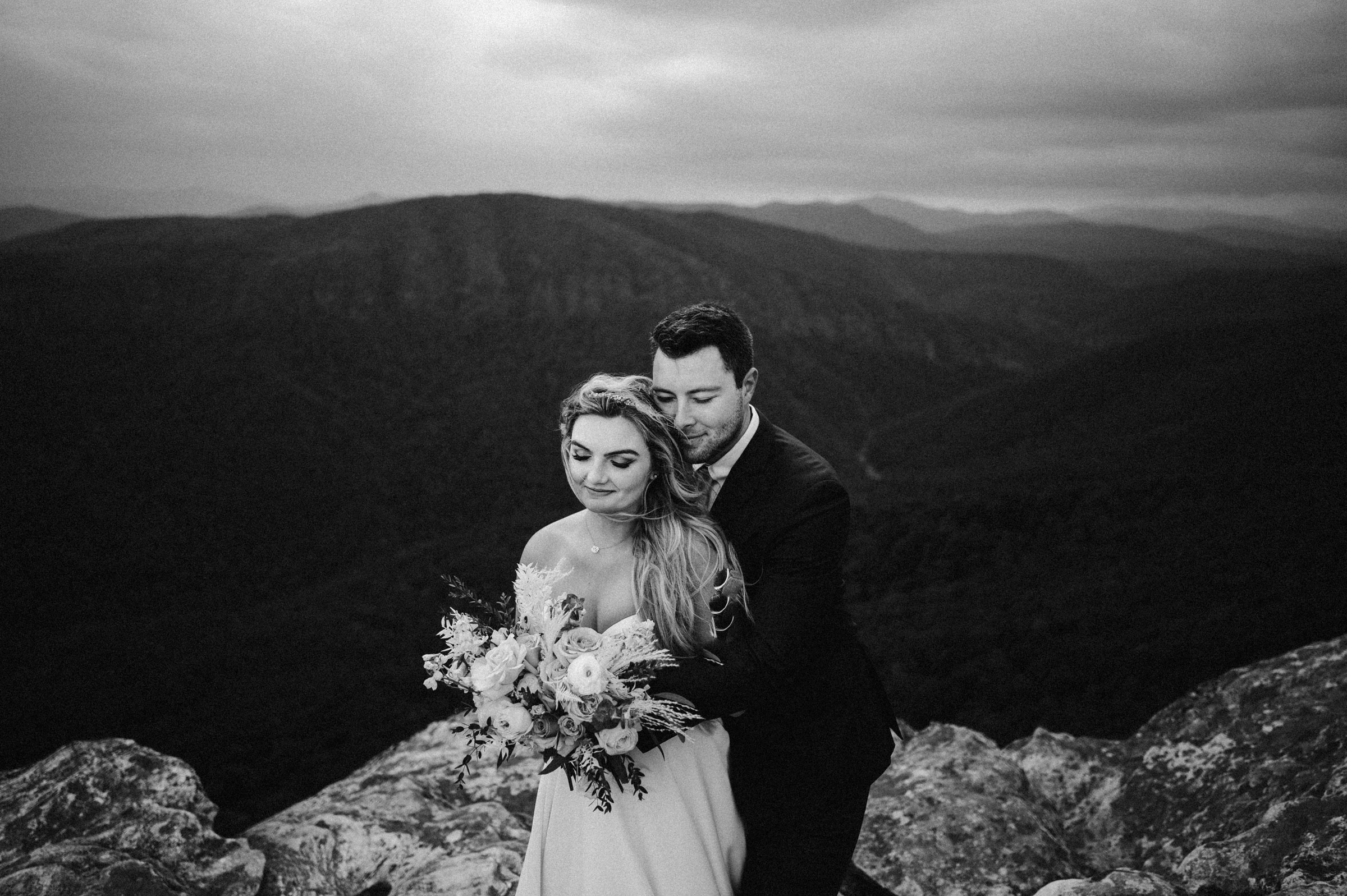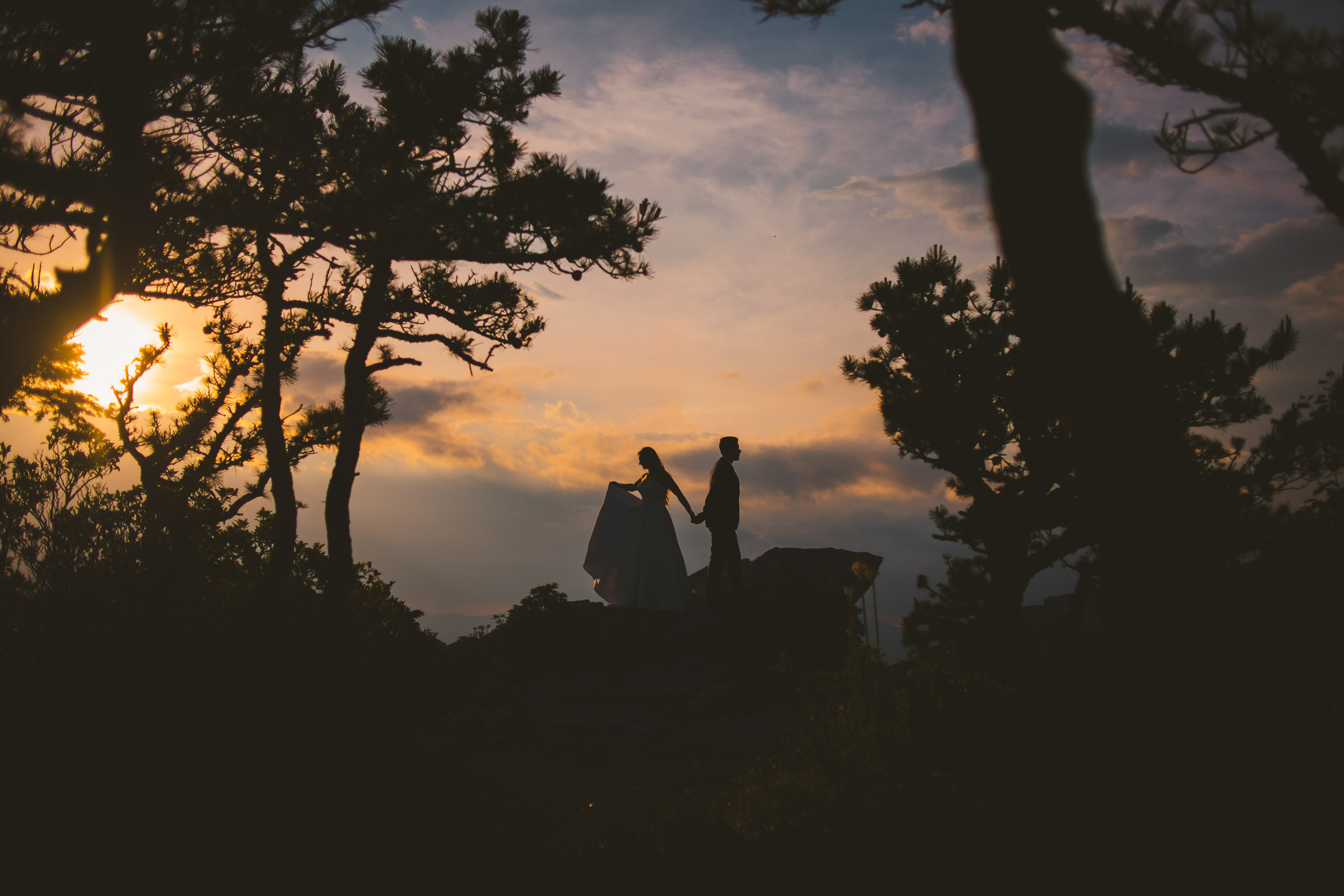 Day II
Intimate Wedding Ceremony & Dinner in Asheville
I met back up with Olivia and Andrew at the mountain home they rented outside of Asheville, NC. Renting a big house (or if you don't want to stay in the same house consider renting a handful of cabins on the same property) is a great way to maximize your time visiting with your favorite people. It makes the wedding day itself way less stress because you can be more present with each other. Olivia & Andrews wedding day was perfect; ceremony on the upstairs deck overlooking the mountains. A delicious dinner served on the downstairs deck catered by an amazing chef. Following dinner was cake & dancing under the stars!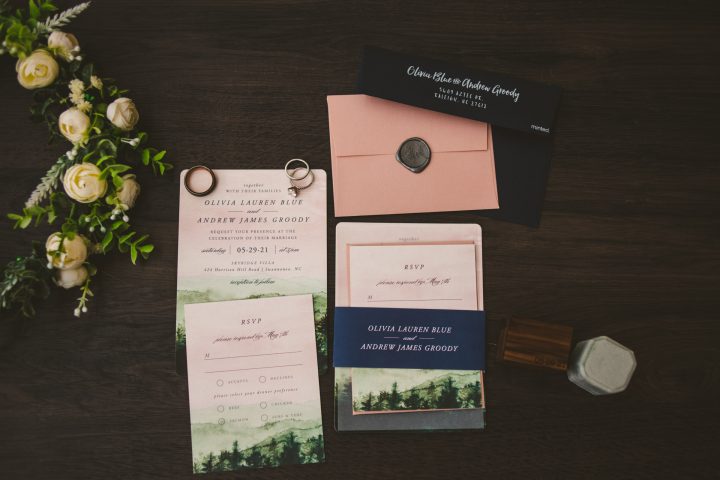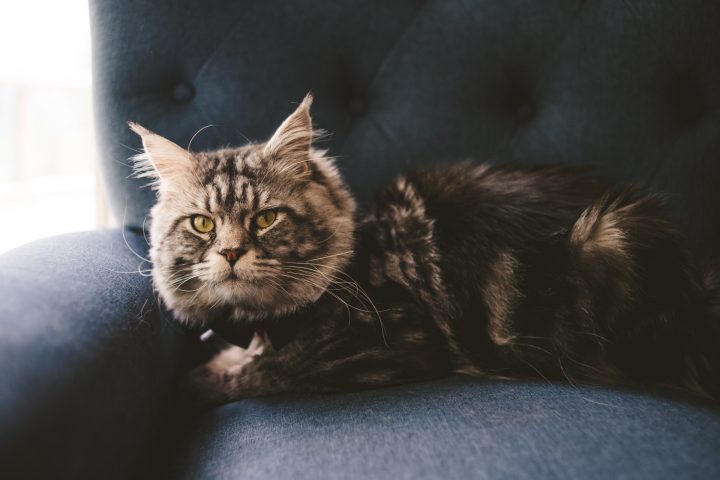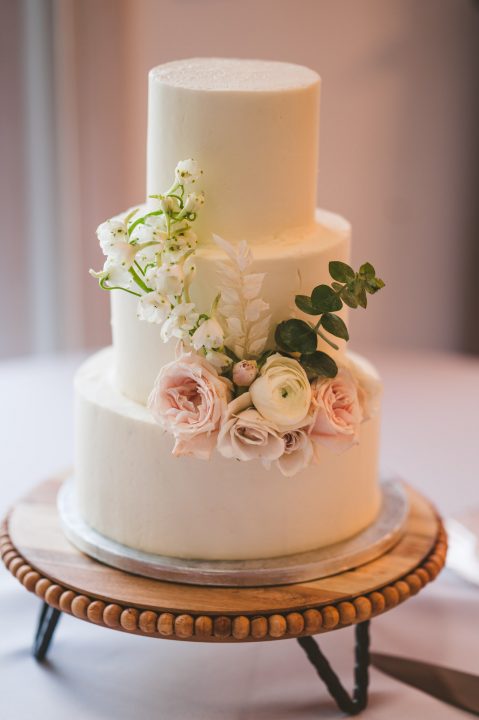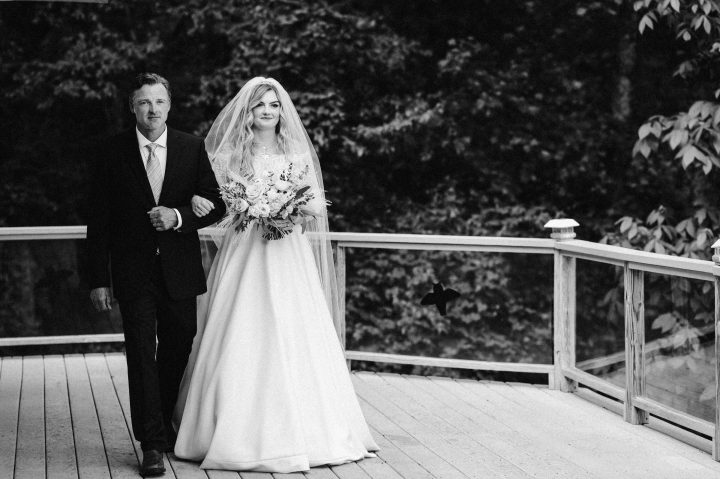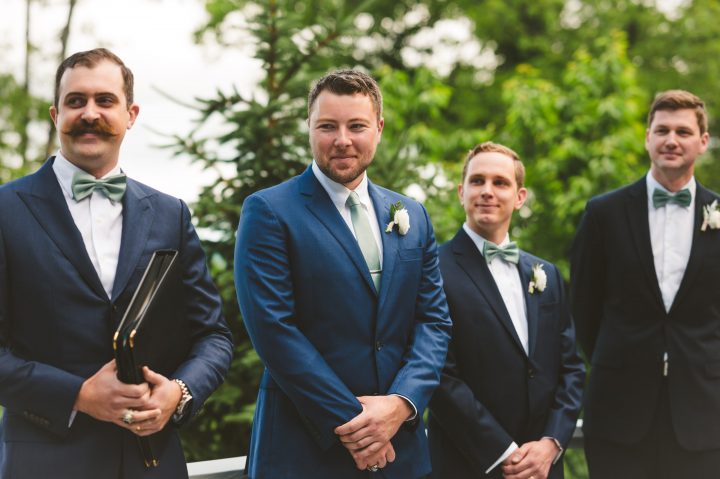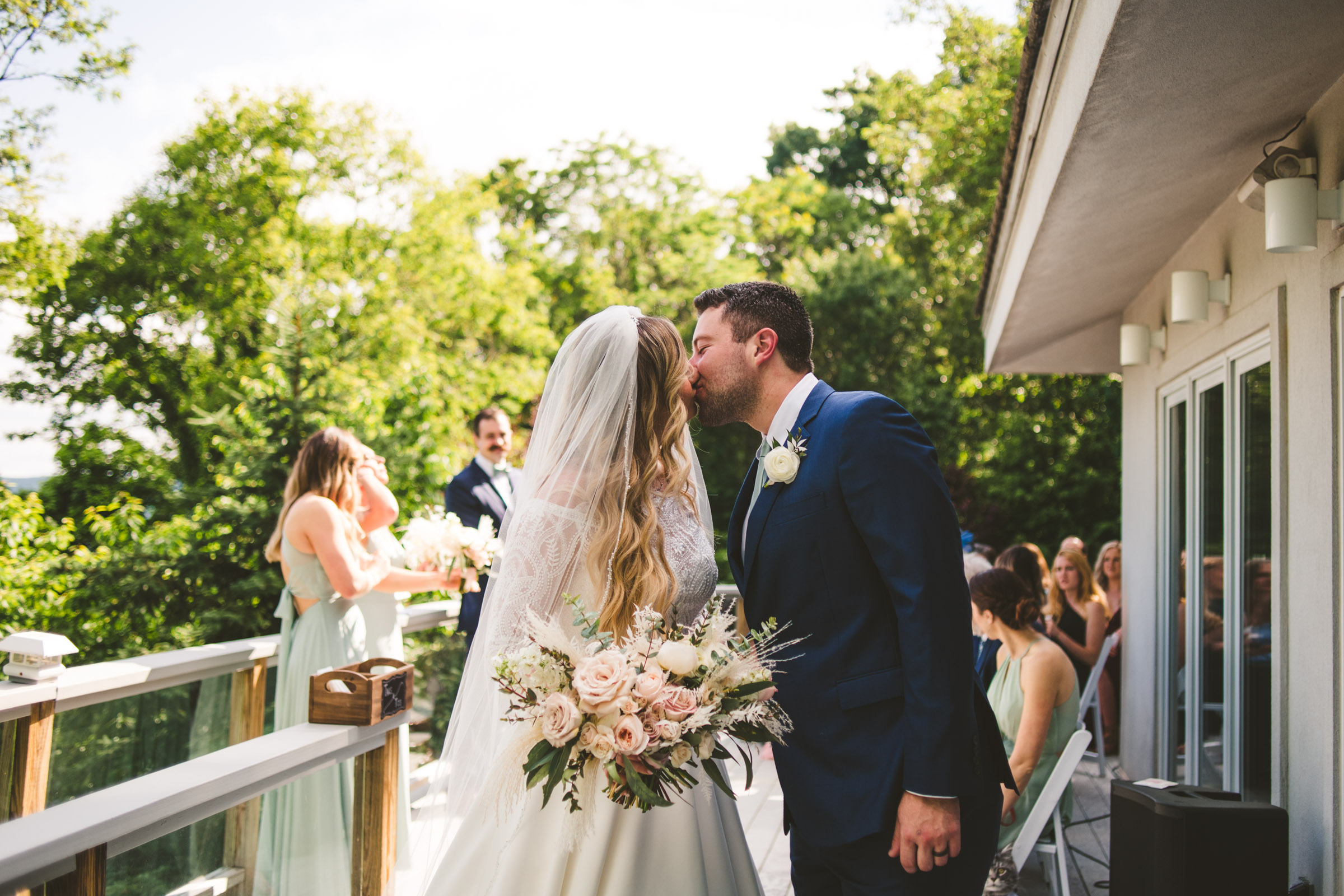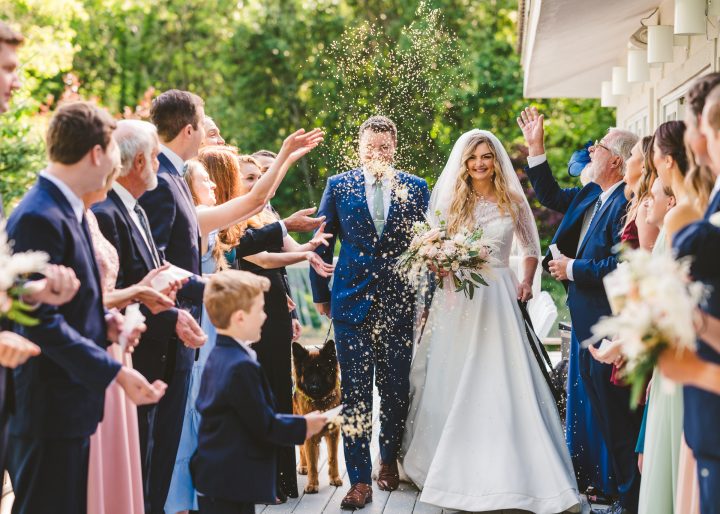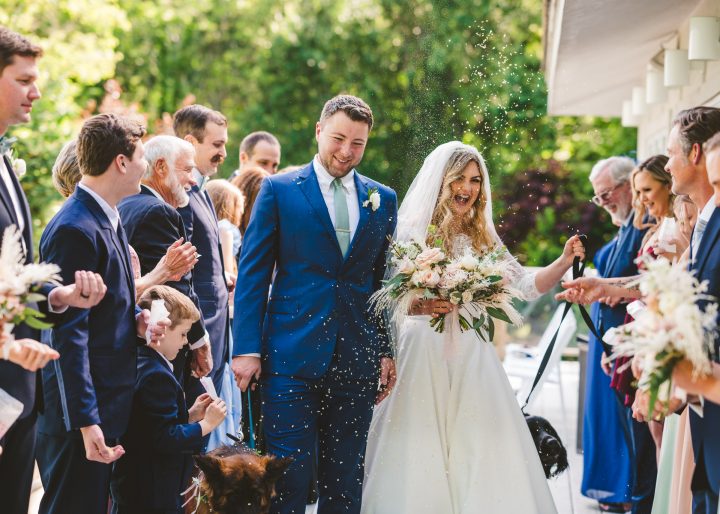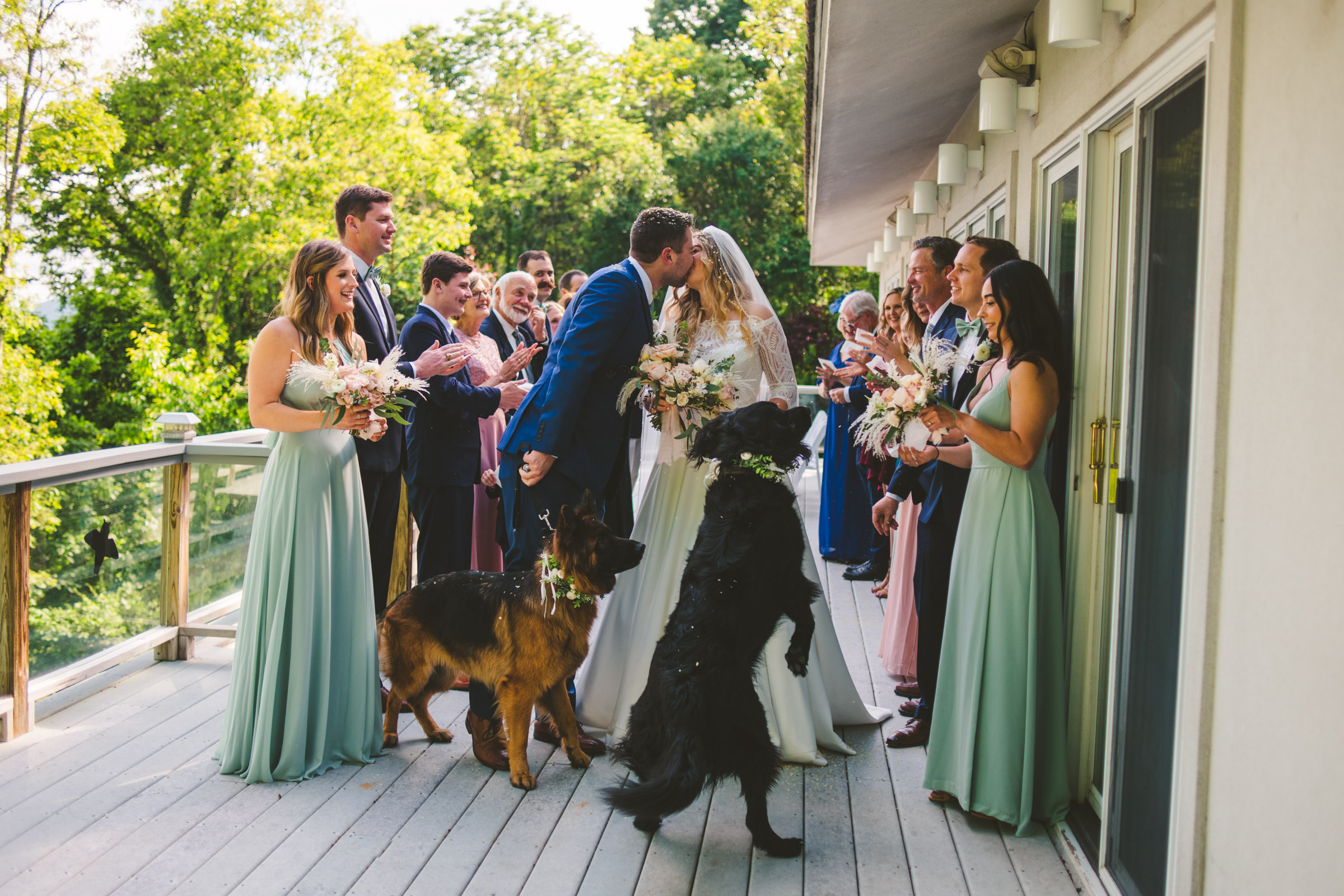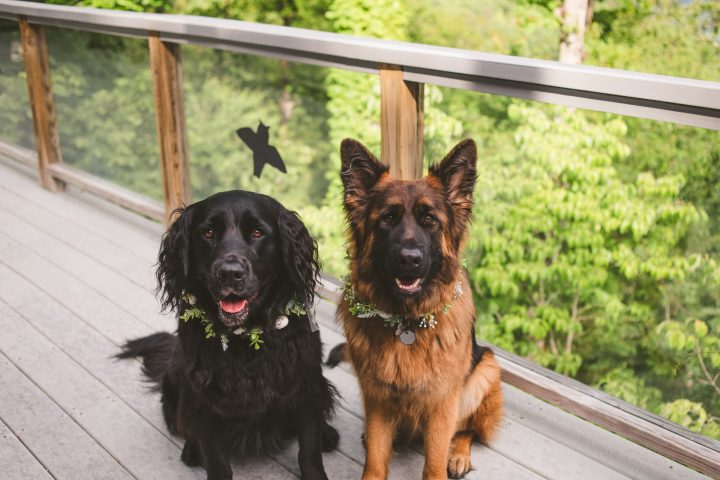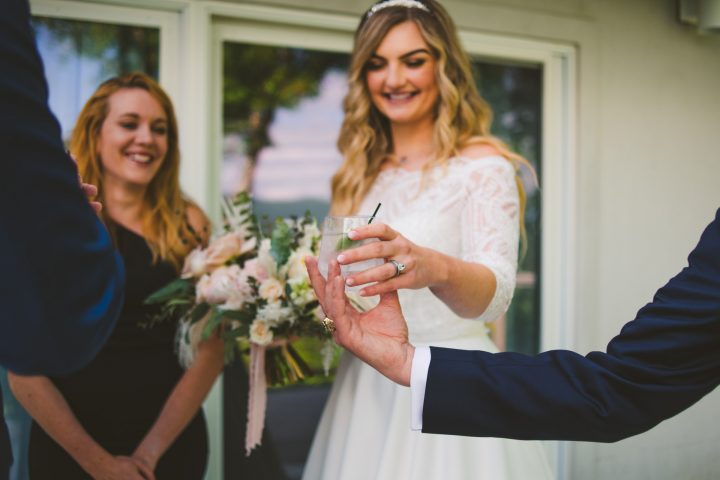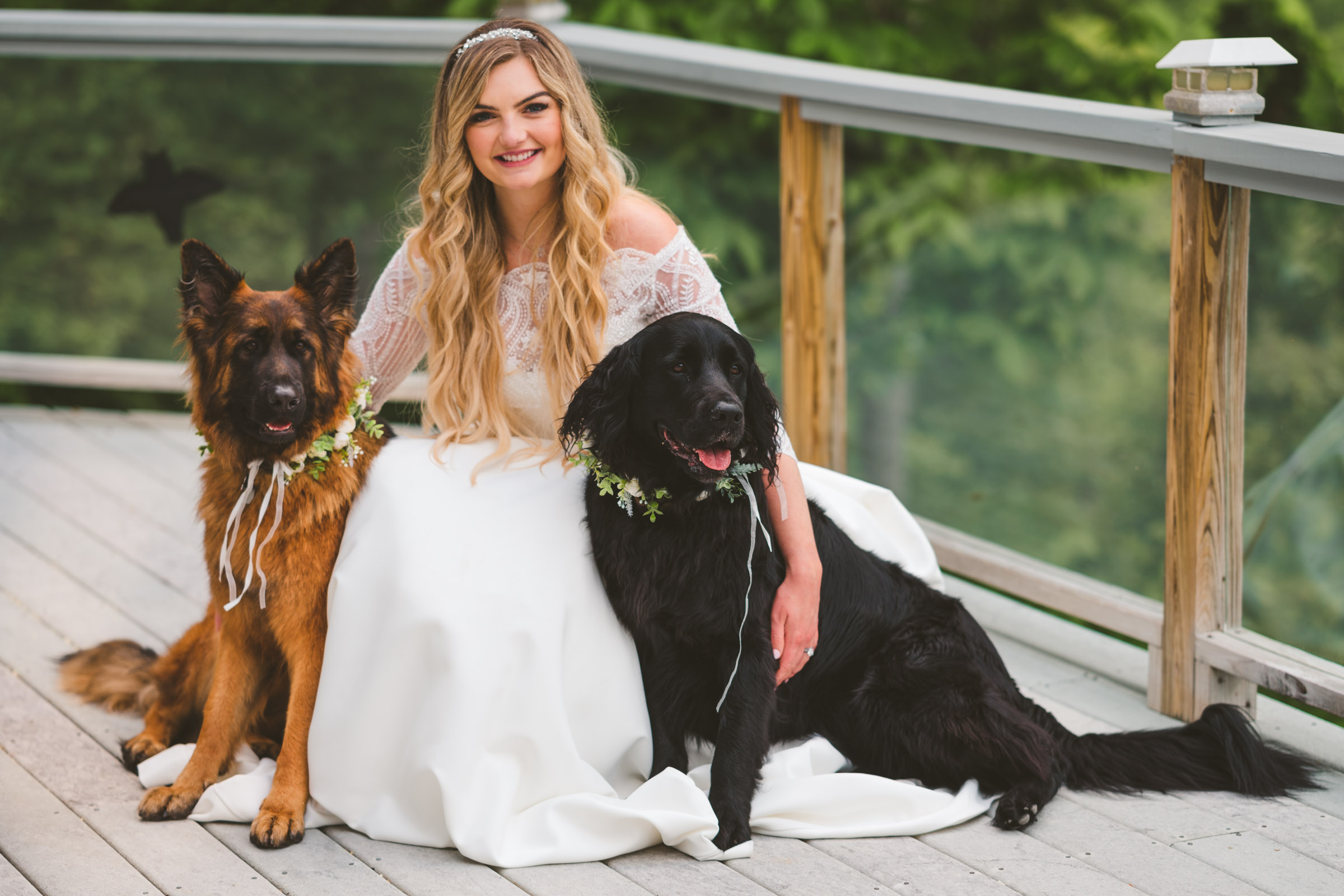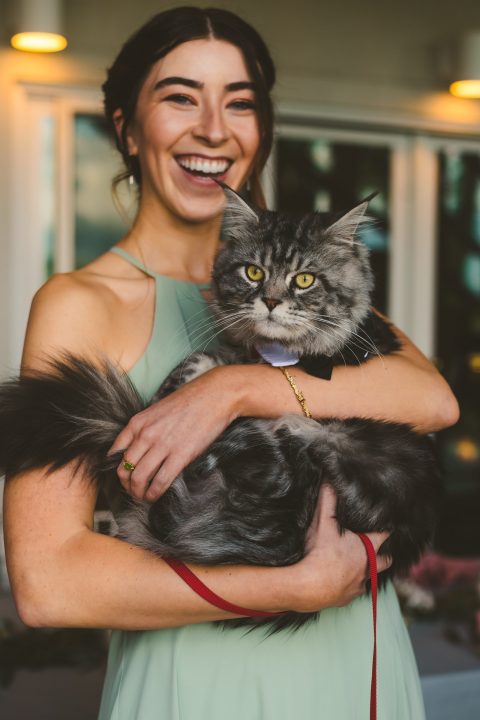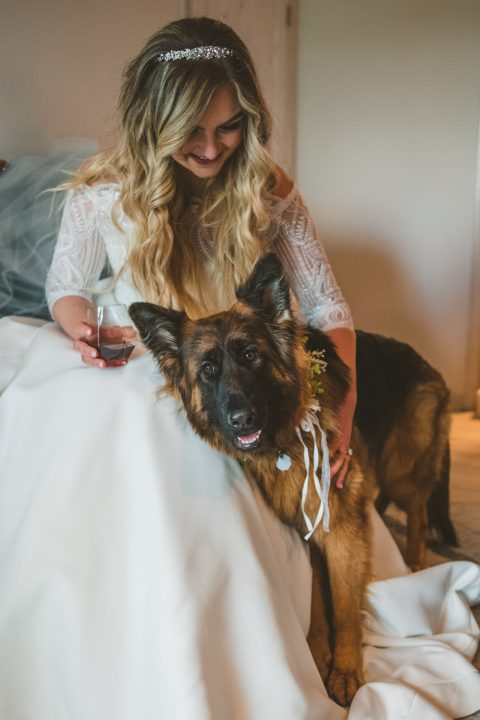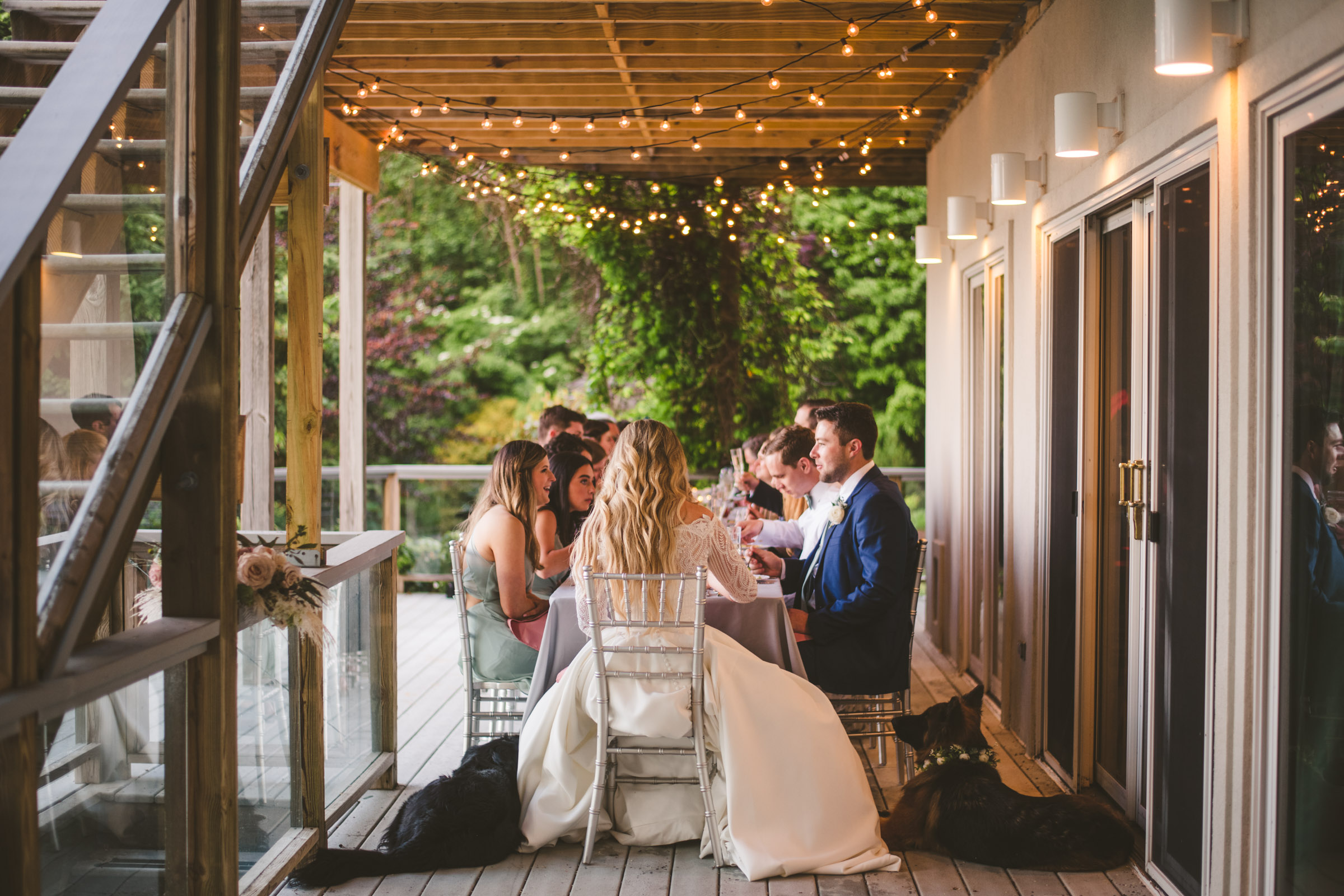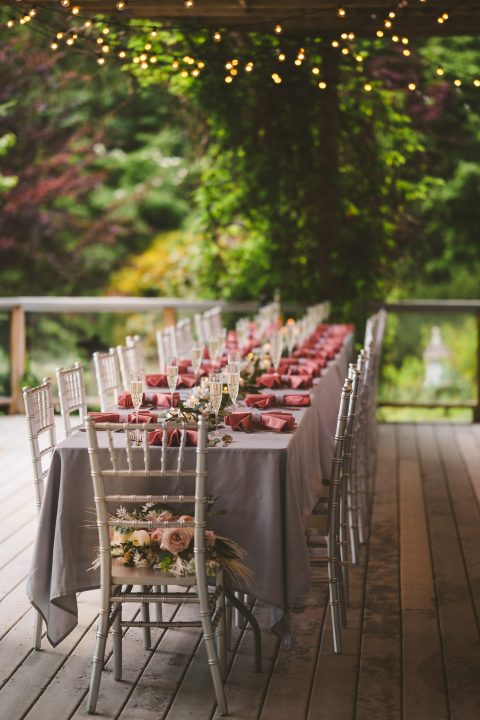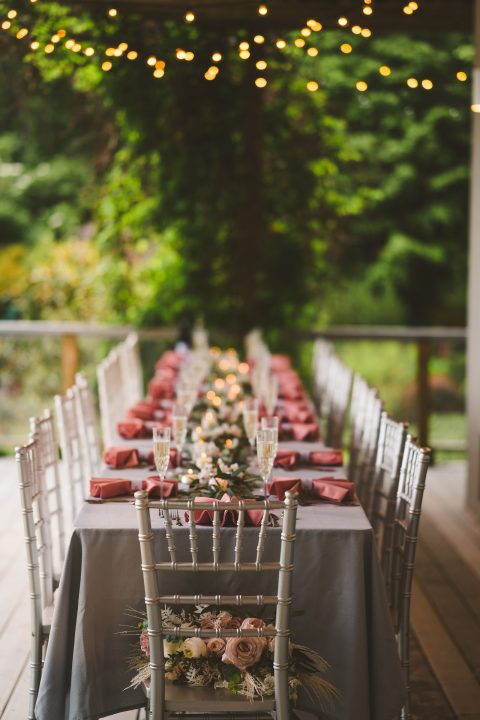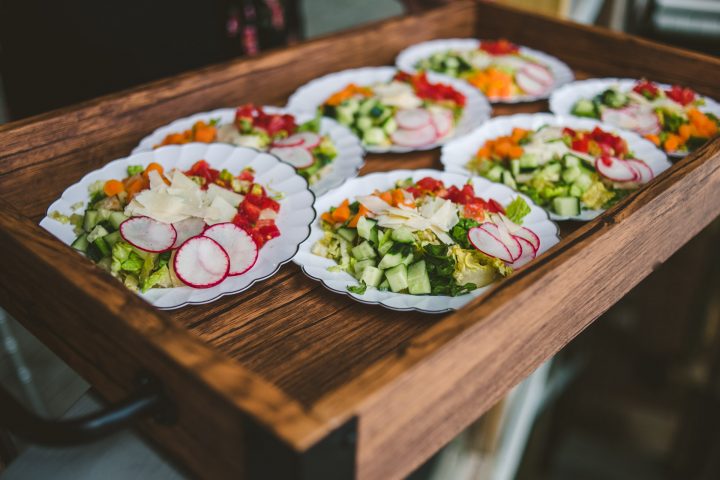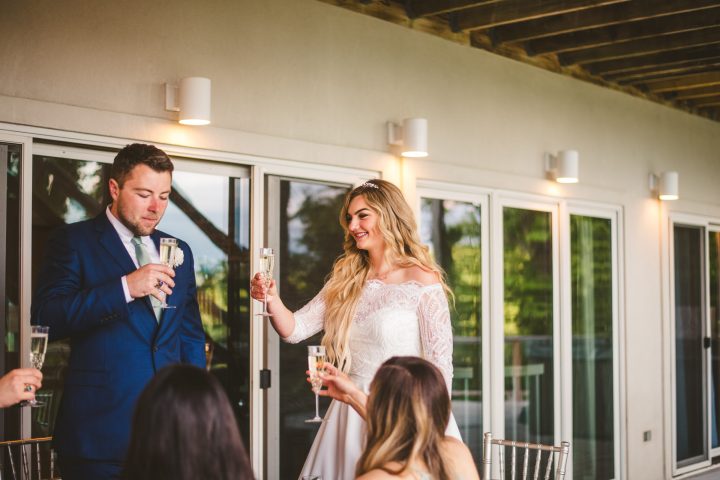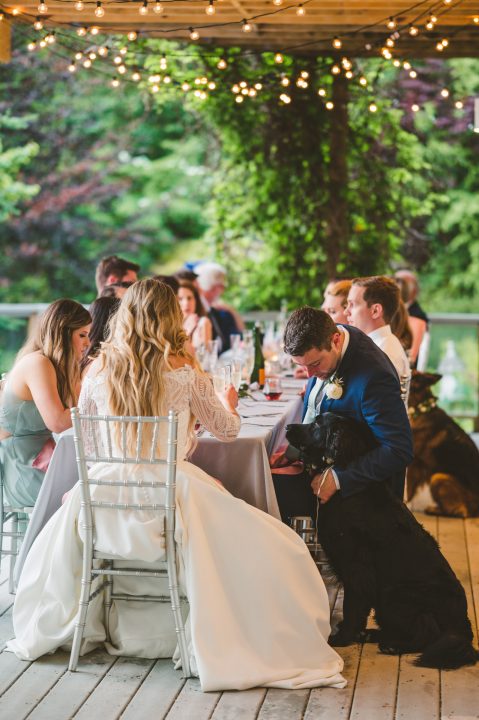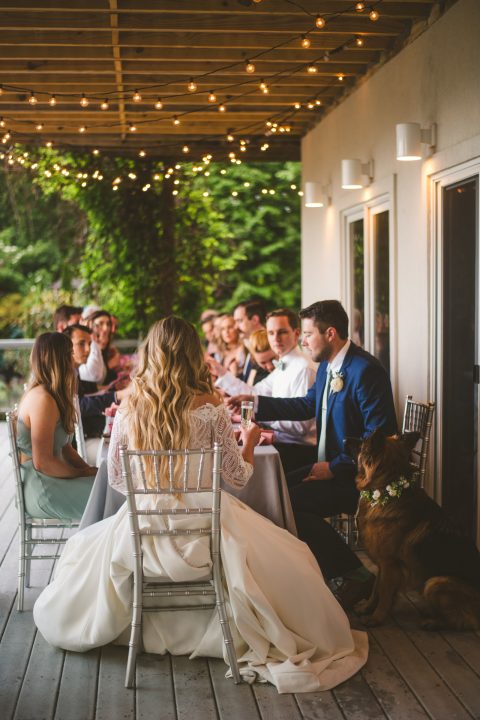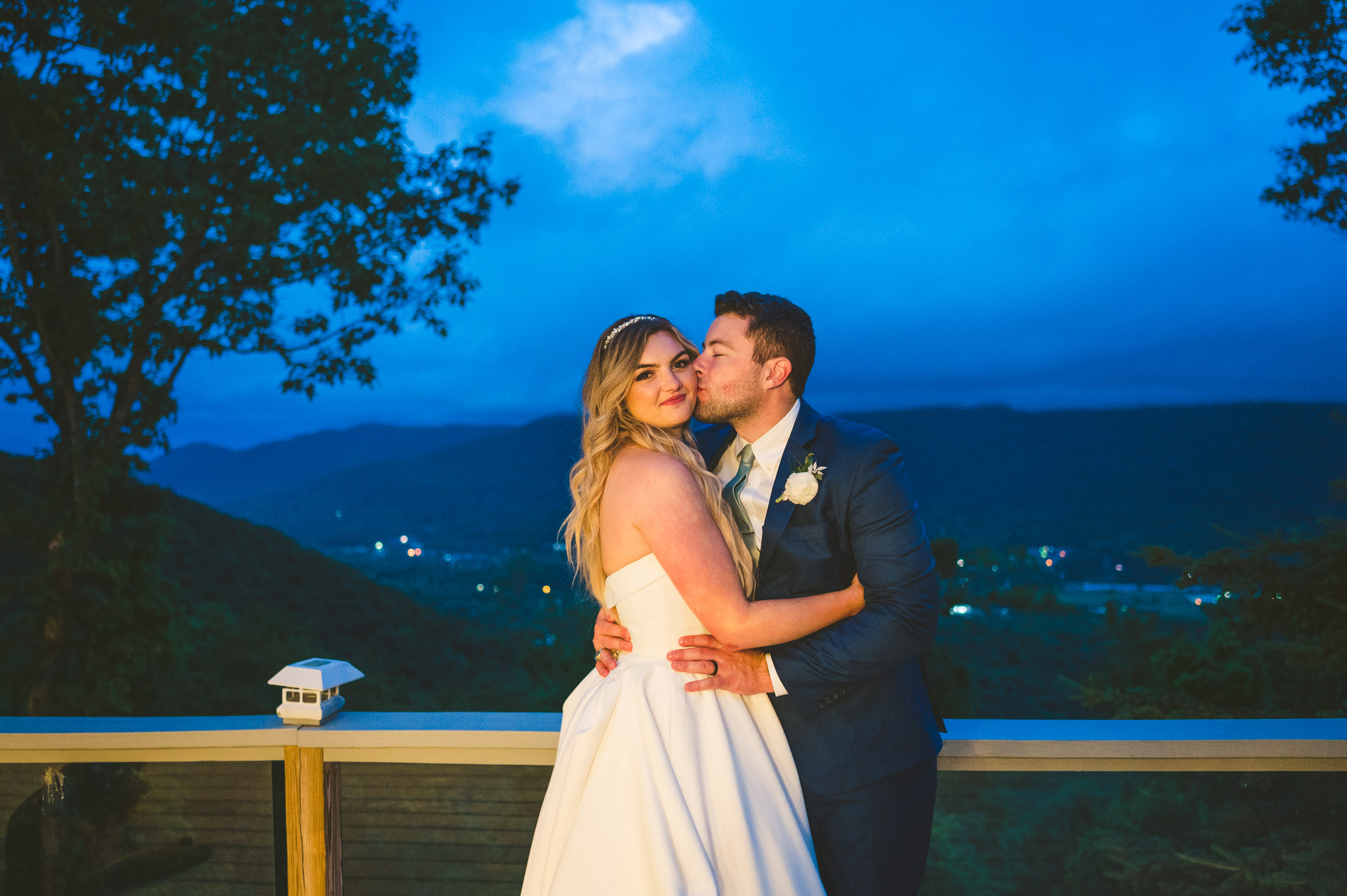 Olivia & Andrews Two Day Elopement Timeline
Day I
5:30pm Meet at Hawksbill Mountain Trailhead, hike up to summit
6:15pm Change into wedding attire together
6:30 – 8:30pm Adventure, pop some champagne, take photos & watch the sunset!
9:00pm Back at car & coverage ends
Day II
3:00pm Ariel Arrives to capture final prep, last minute vow writing that might be taking place, candids and details
4:30pm First Look with dad & brothers
5:00pm Ceremony
5:30pm Family/Friend Pictures & Cocktail hour
7:00pm  Dinner
8:30pm First dance
8:45pm Toasts
9:00pm Photo Coverage Ends
Looking for more elopement inspiration?!
Check out these related posts: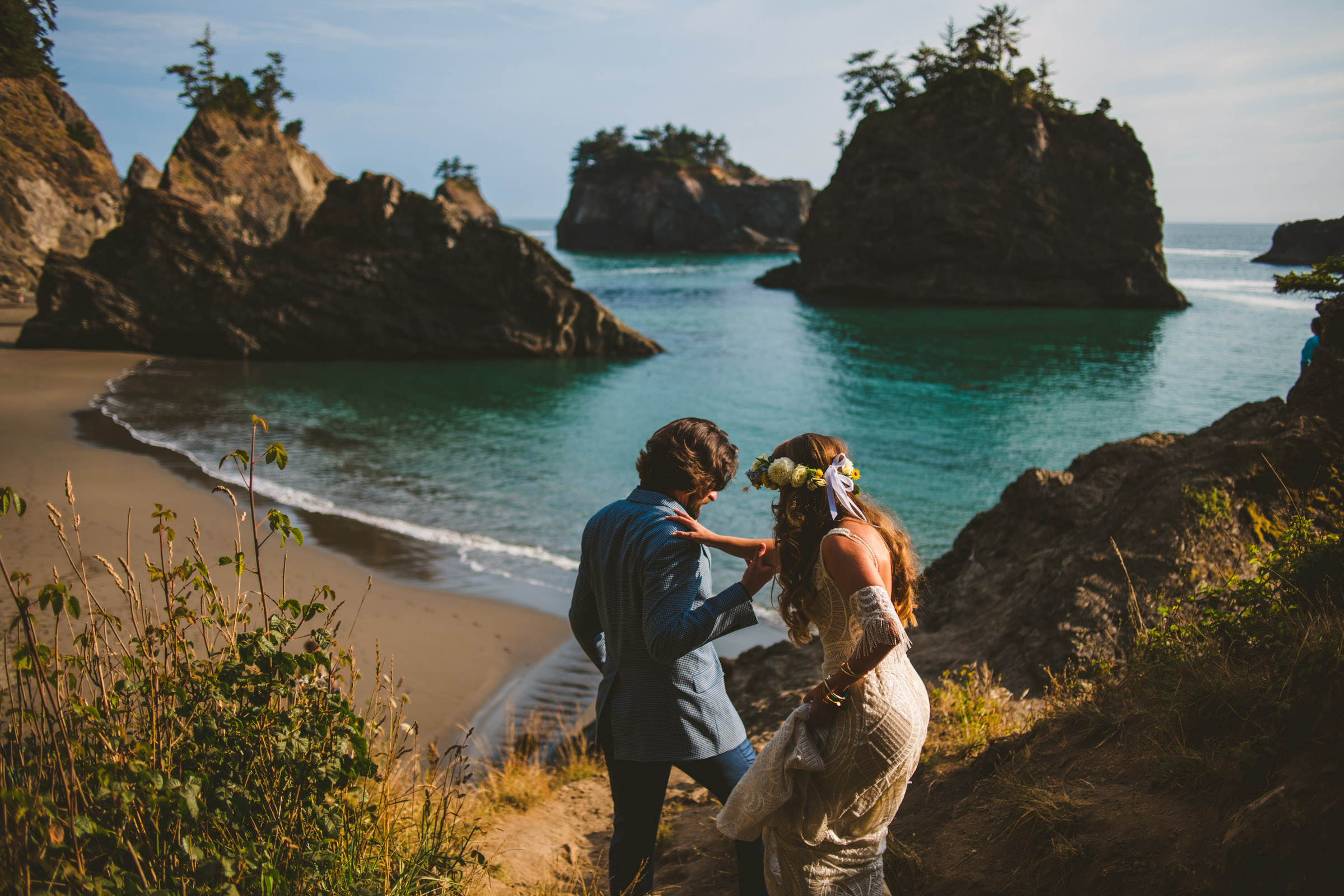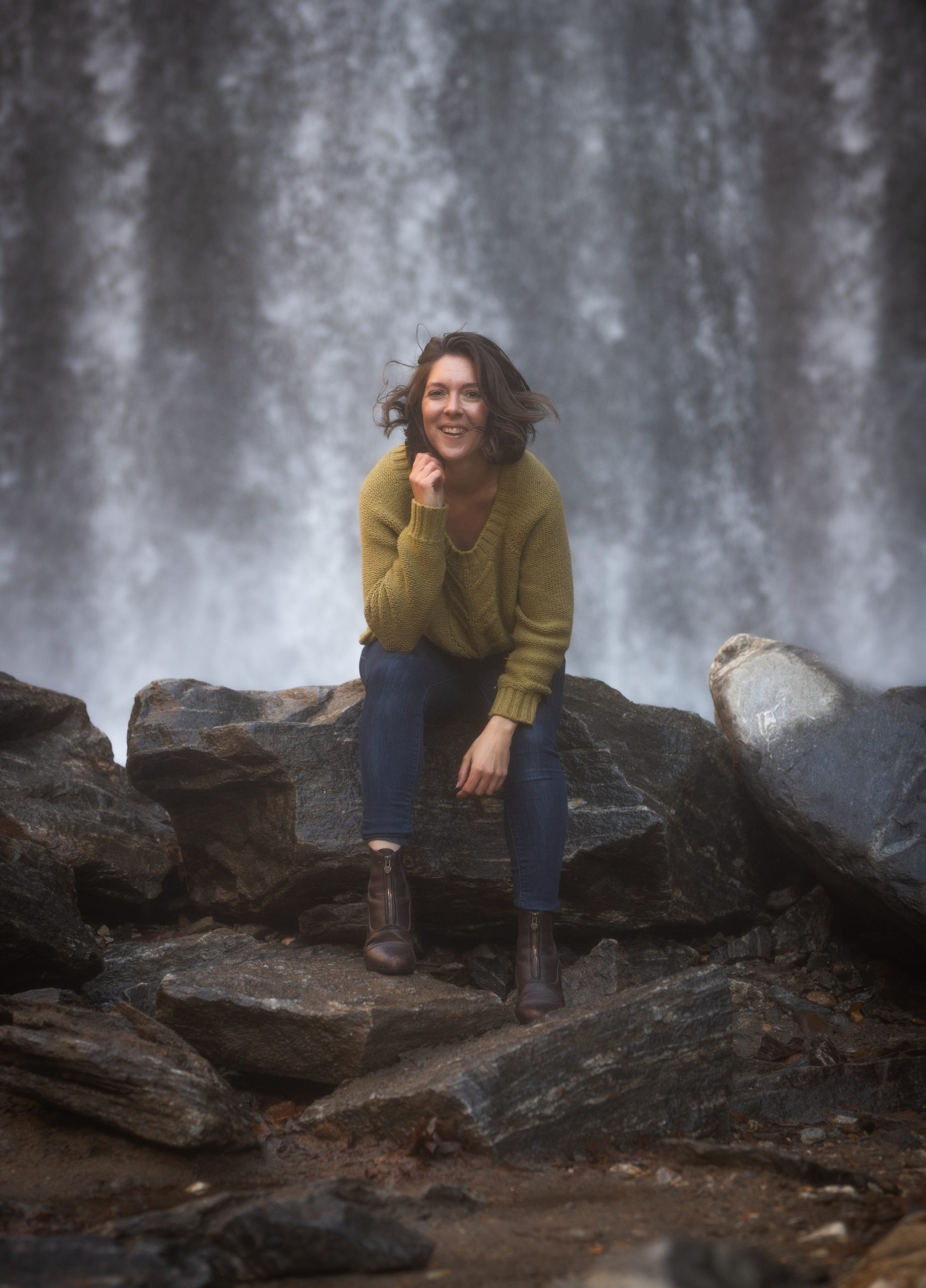 As an elopement photographer and outdoor enthusiast I get absolutely giddy with excitement when helping fellow adventure seekers, travelers, dreamers & fun-loving couples plan their experience based, intentional wedding days.
I live on the road full time traveling the country in my dream home on wheels – a 38' long fully off grid, converted bus.
Some of my favorite adventures include: Backpacking and ice climbing in Alaska, hiking the Napali Coast on Kauai, trekking in the jungles of Costa Rica.