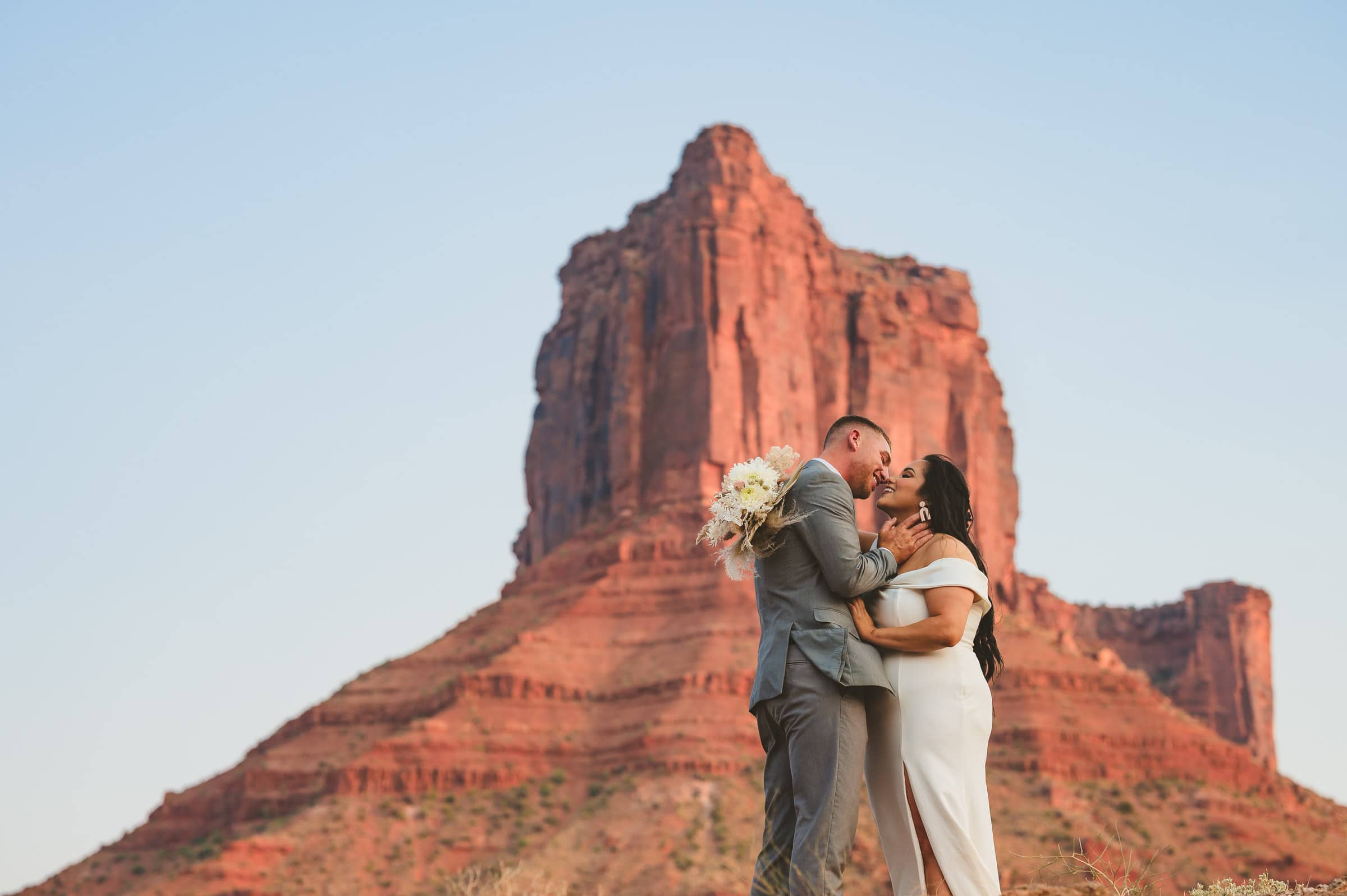 One of the best things about forgoing tradition and opting out of the big wedding charade is that instead of getting married in a stuffy venue that costs several thousand dollars, you get to visit somewhere beautiful and say your vows amongst nature! You get to choose what you want to see and experience on your wedding day, so if the desert is calling your name because you love the boho look of beige and faded greens (or because you love cactuses, or rock climbing, or spacious landscapes… actually, what's not to love?), keep reading this guide to learn how to plan a desert elopement!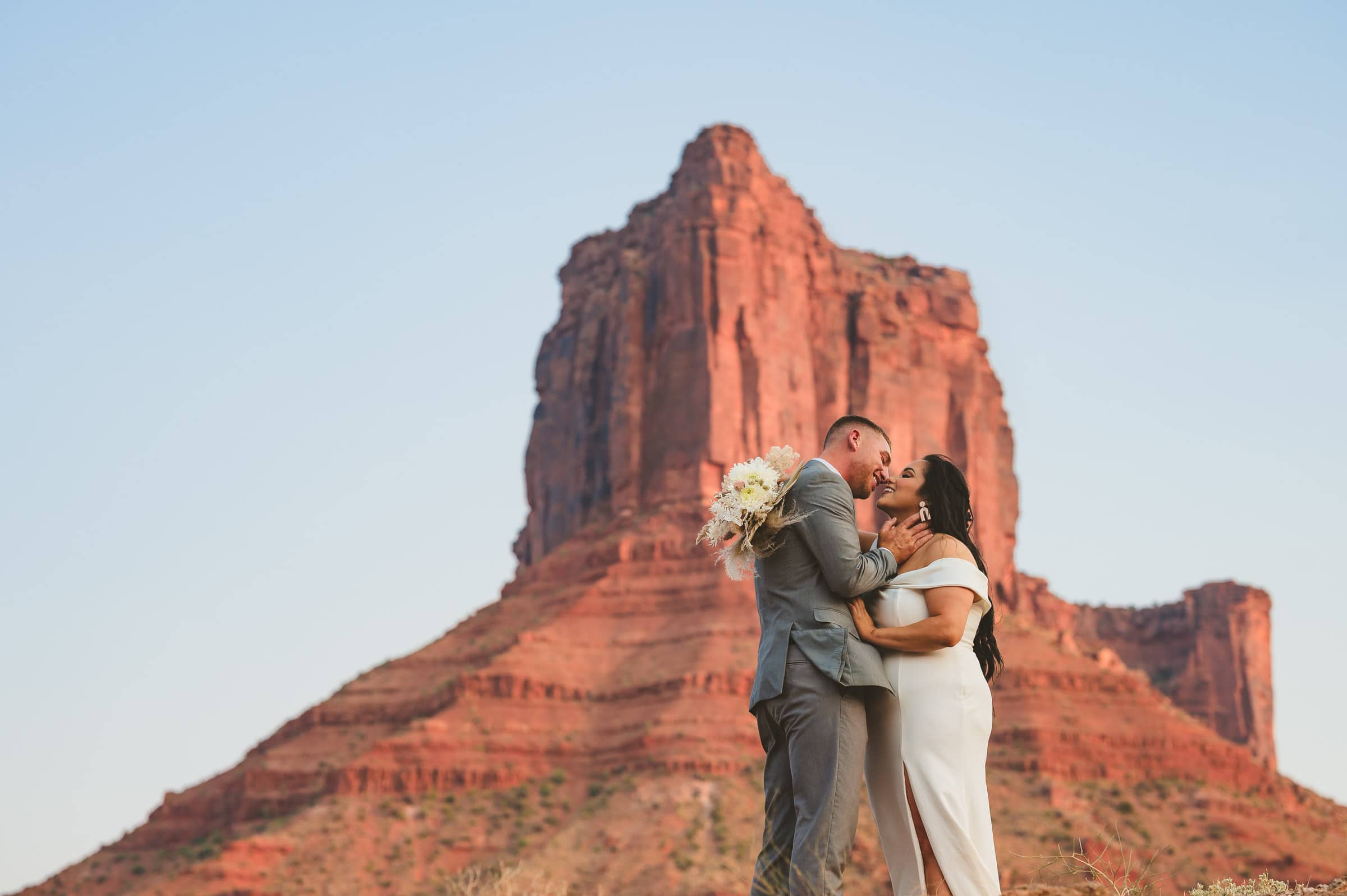 Choose an Elopement Date For Your Desert Elopement
A great thing about the desert is that while all the mountain regions are buried in snow, the desert is the perfect temperature for hiking and exploring. When you pick your elopement date, you'll need to keep weather in mind, as well as crowds.
Weather in the Desert
In general, you don't want to plan a desert elopement for summer time. Temperatures can soar in the 90s or even in the 100s, and being out in the dry heat for hours at a time is probably not your ideal way to spend your elopement.
The best weather happens in the spring and fall, when temperatures are moderate. Winter depends on the location – deserts in Utah and Arizona are often cold and snowy, while those in California are sunny and warm.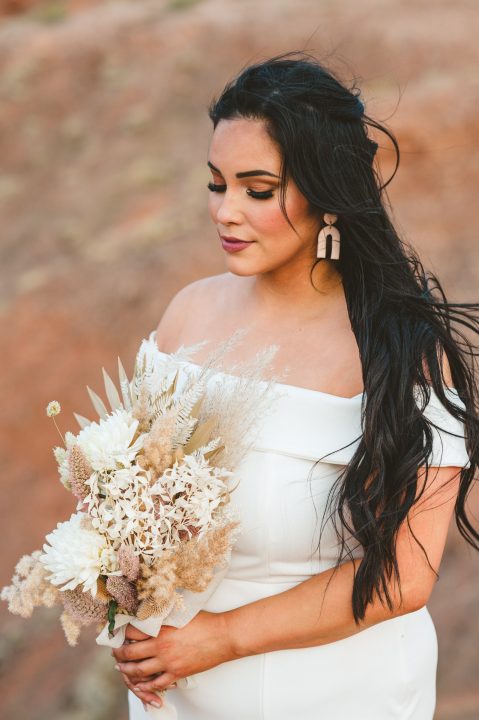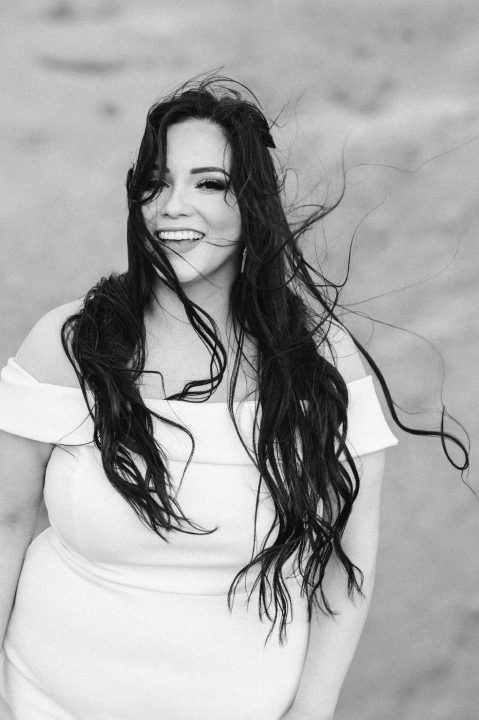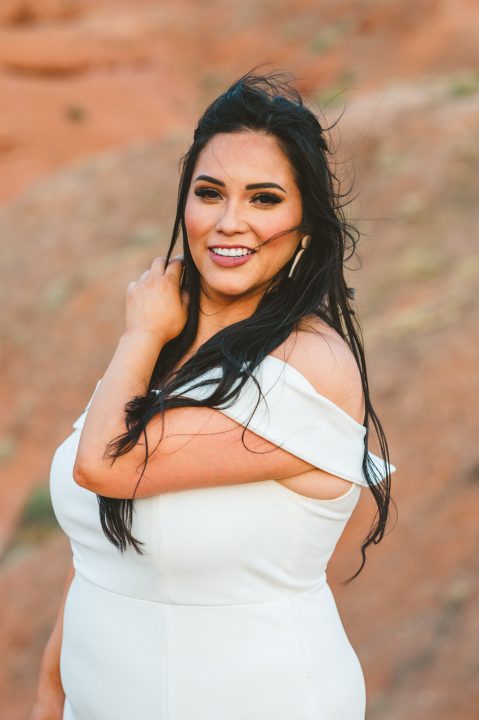 Avoiding Crowds During Your Desert Elopement
Peak season coincides with the best weather, so in exchange for perfect temperatures, you also get crowds. Spring and fall are busy times in desert locations, which is why I recommend eloping closer to winter! Make sure to layer up, as mornings and evenings can be especially cold. There will likely still be a lot of people out exploring, but significantly less than there would be during peak season!
Even if you do elope in the middle of peak season, there are some things you can do to ensure you get some privacy for your ceremony. My first piece of advice is to elope on a weekday! Weekends draw out crowds of visitors to national parks and public lands, so by planning your elopement for a weekday, you'll get to enjoy the desert while the crowds are at work!
You can also elope at sunrise – even if you aren't a morning person, hear me out! There's nothing worse than finding the perfect, beautiful elopement spot, and when you get there it's loud and crowded. More and more people are getting outside and exploring, which is amazing, but it leads to places becoming more and more popular. Getting there before the sun rises guarantees that you'll have the place (at least mostly) to yourself! You'll get a quiet moment to say your vows, and you'll get to watch the sky light up with the sunrise.
Not stoked on waking up that early? Opt for a sunset ceremony. It'll be just as beautiful, and still less crowded than it would be in the middle of the day!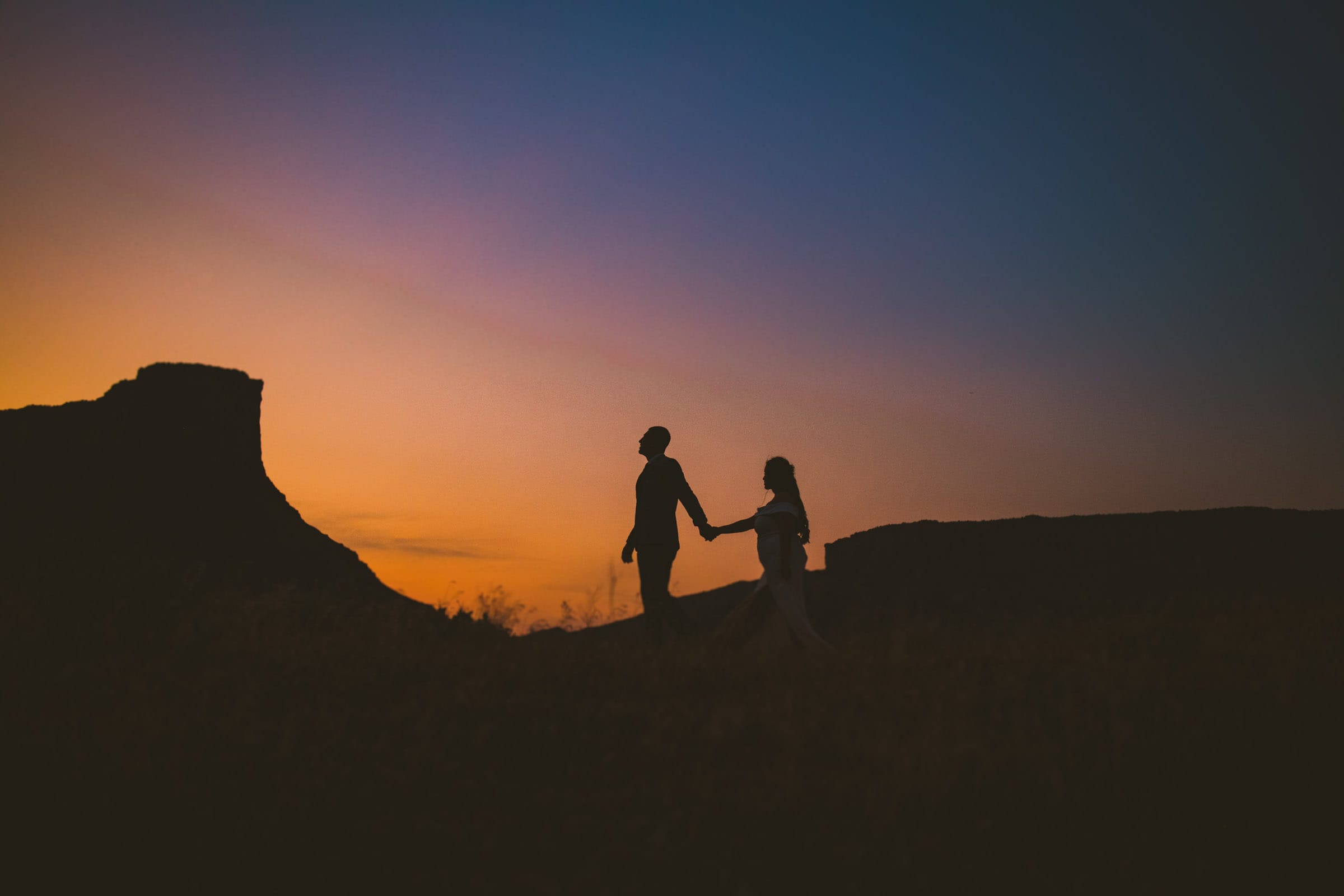 Choose a Desert Location
The United States' west coast is a goldmine for all types of landscapes, and that includes deserts! If you need help finding the perfect spot for your desert elopement, here are some of my favorites:
Sedona, Arizona
This small desert town near Flagstaff is surrounded by red rocks, steep canyon walls, and towering buttes. After a day of hiking and exploring, you can come back to Sedona and wander around the artisan shops, impressive artist markets, and local eateries.
Moab, Utah
Moab is situated between two national parks – Arches and Canyonlands. The town is a gateway to massive mesas and buttes that have been carved out by the Colorado River, and is a popular destination for rock climbers! Moab itself is bustling with local businesses and unique shops.
See my Moab Elopement Guide for all sorts of tips to help you plan your Moab elopement
Castle Valley, Utah
This town, 16 miles northeast of Moab, was named for the rock formations that surround it. Many of them resemble castles, and sunsets in Castle Valley are an incredible opportunity to see the red rock desert glow.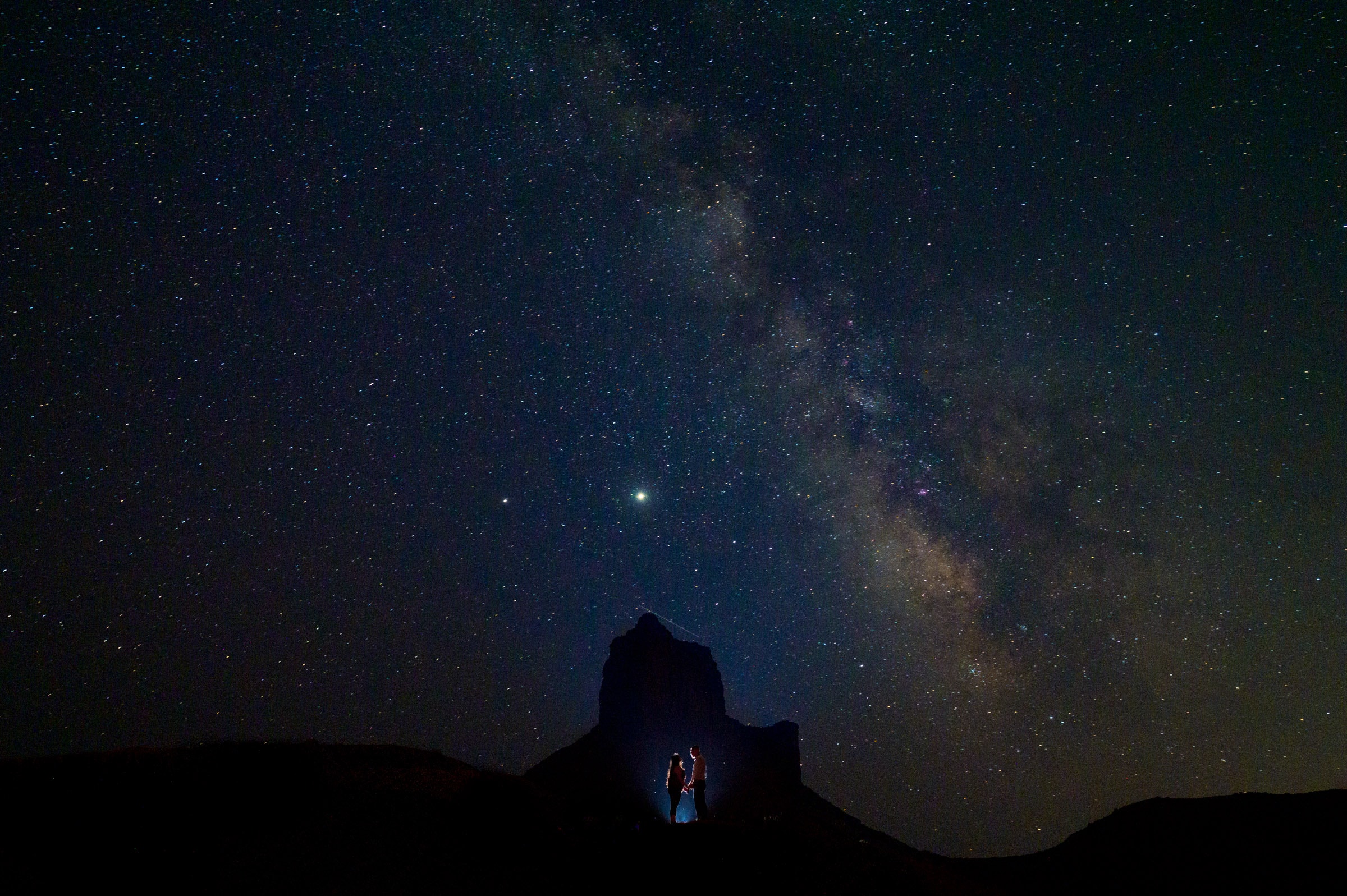 Dead Horse Point, Utah
In Dead Horse Point State Park, you can elope 2,000 feet above the Colorado River, looking down at the steep cliffs and canyons that have been carved out over millions of years. From an overlook, you can even see Canyonlands National Park!
Arches National Park, Utah
The natural sandstone arches that tower over Utah's desert landscape give Arches National Park its name. Delicate Arch, featured on Utah's license plates, is a popular attraction amongst park visitors, and the red rock formations are the perfect backdrop for a desert elopement.
Joshua Tree National Park
The unique rock formations and twisted, bristled Joshua trees, along with cactus gardens and stark desert landscapes make Joshua Tree National Park a popular elopement destination. The year round sunshine is a huge plus!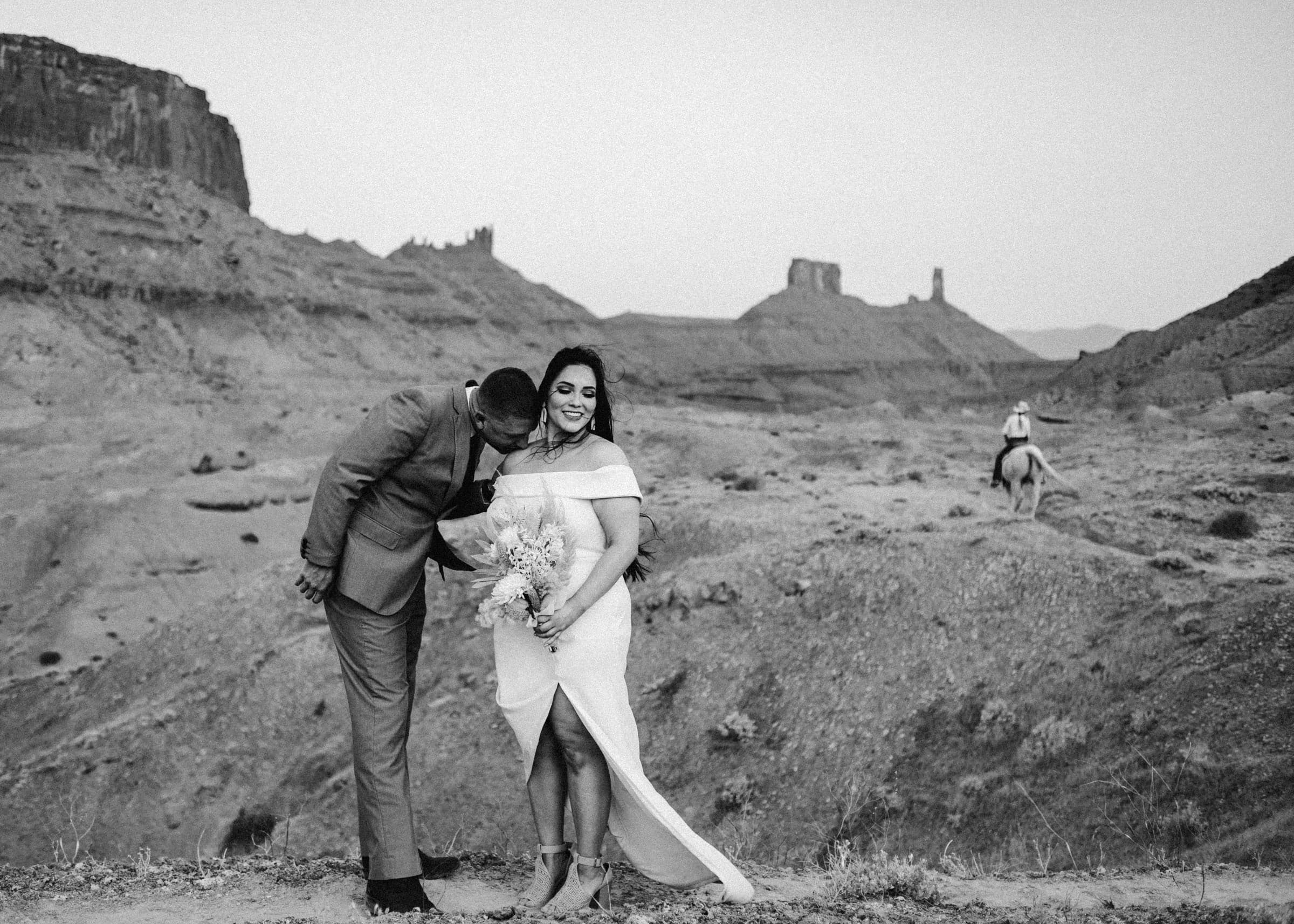 Research Marriage Laws
Marriage laws vary from state to state, as does the process for getting a marriage license. Every US state requires a marriage license, and most require an officiant and two witnesses. To learn about each state's marriage laws, click here!
Research Permit Information
For most parks, you will need a permit to have a wedding ceremony, no matter how small. This varies from park to park, so make sure to do your research! I can't imagine anything worse than being reprimanded by a park ranger on your elopement day. These permits usually have fees ranging from $25 – $400, but this money goes to taking care of the park! And, they cost much less than a wedding venue.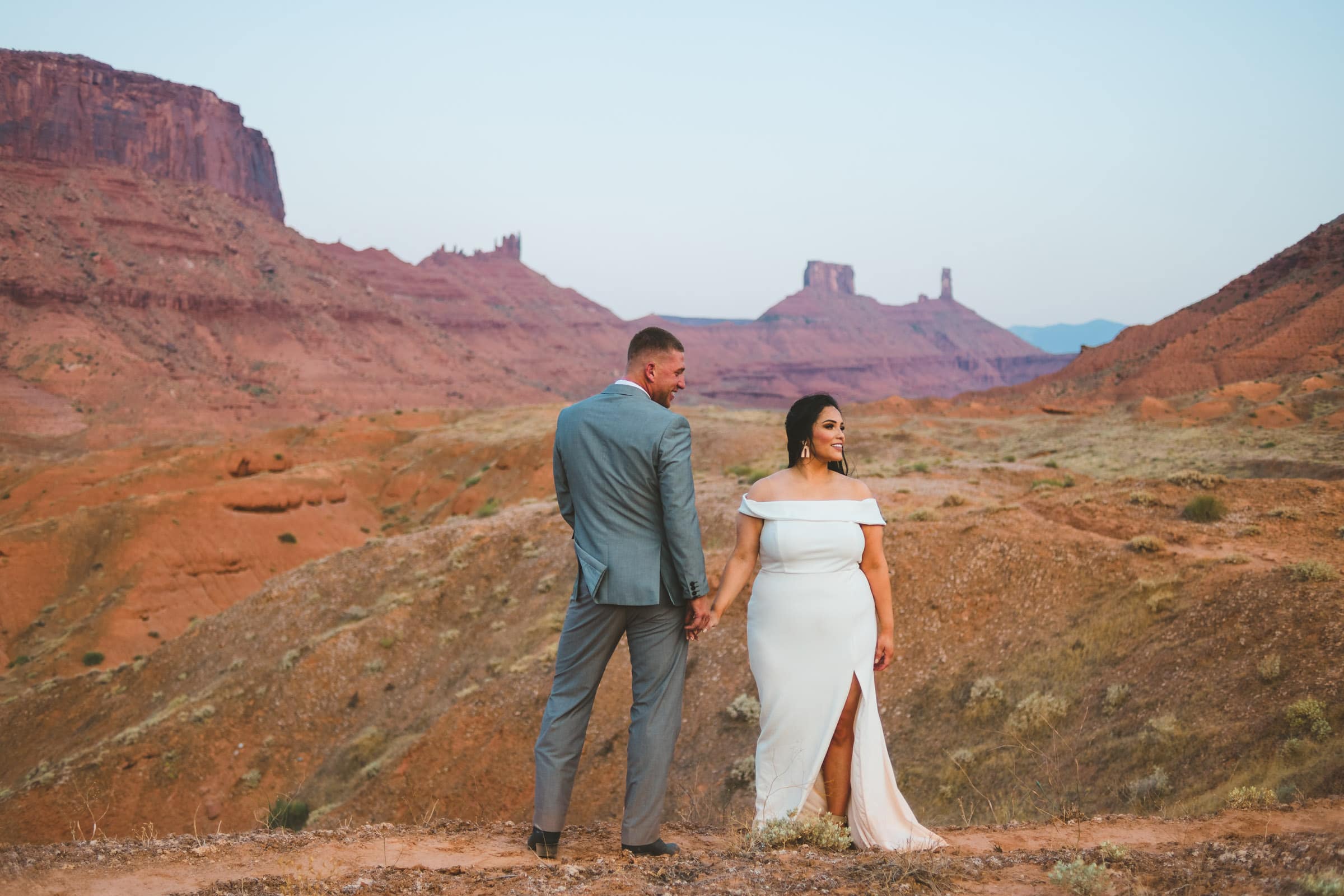 What To Wear For Your Desert Elopement
When it comes to elopements, comfort is key! You don't want to be walking, hiking, and climbing in a mermaid style dress or a poofy ball gown. I recommend lightweight dresses with fabrics such as tulle and chiffon. These won't weigh you down, and they're great for hot weather!
A three piece suit may not be ideal during the day, but you'll want that jacket in the evening when temperatures drop! Make sure to bring layers and extra jackets – the temperature ranges in the desert can be huge.
Comfortable shoes are a must – hiking boots pair well with wedding attire! If you get new kicks, make sure to break them in before the elopement. You don't want blisters getting in the way of you having a blast!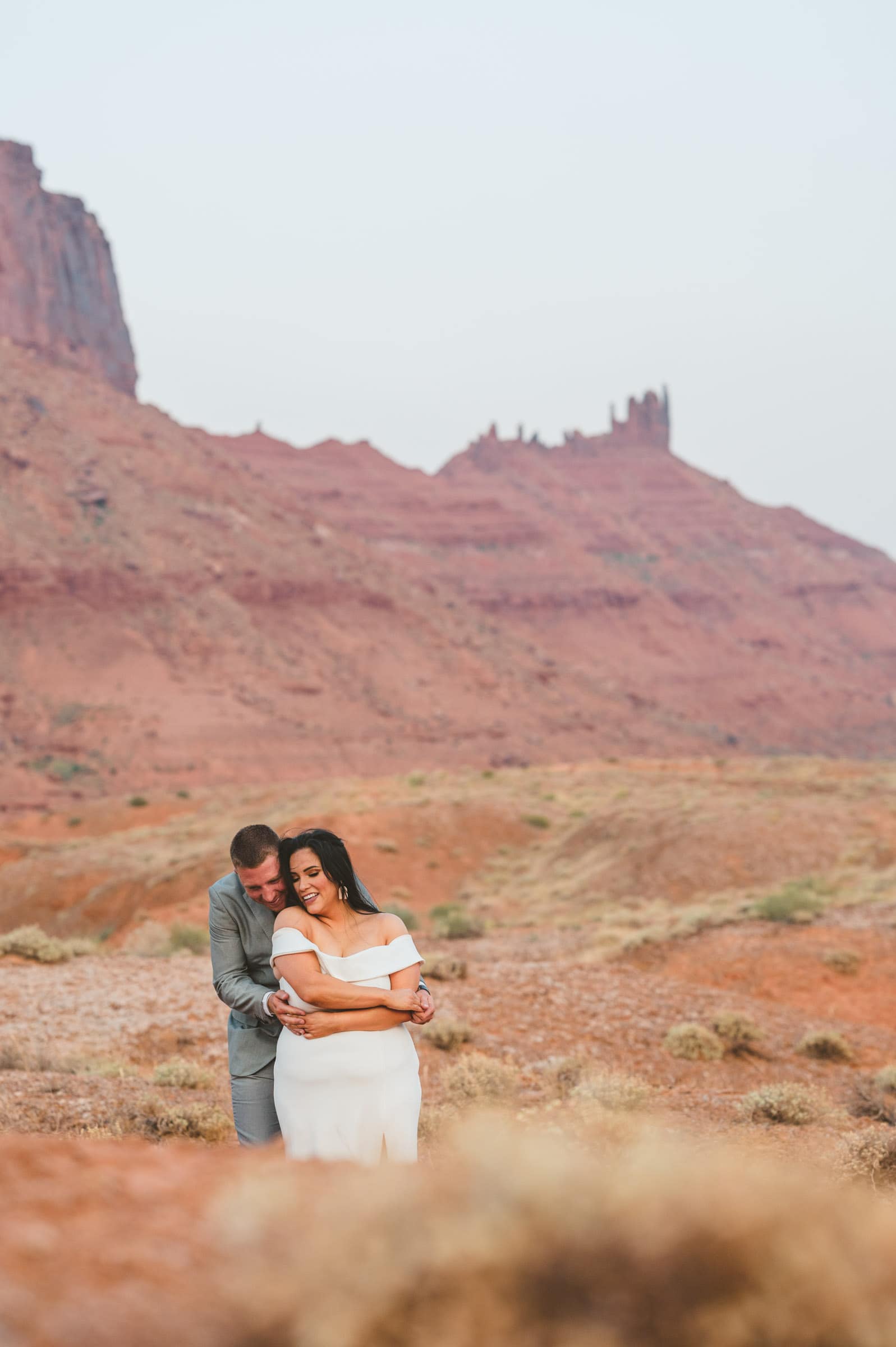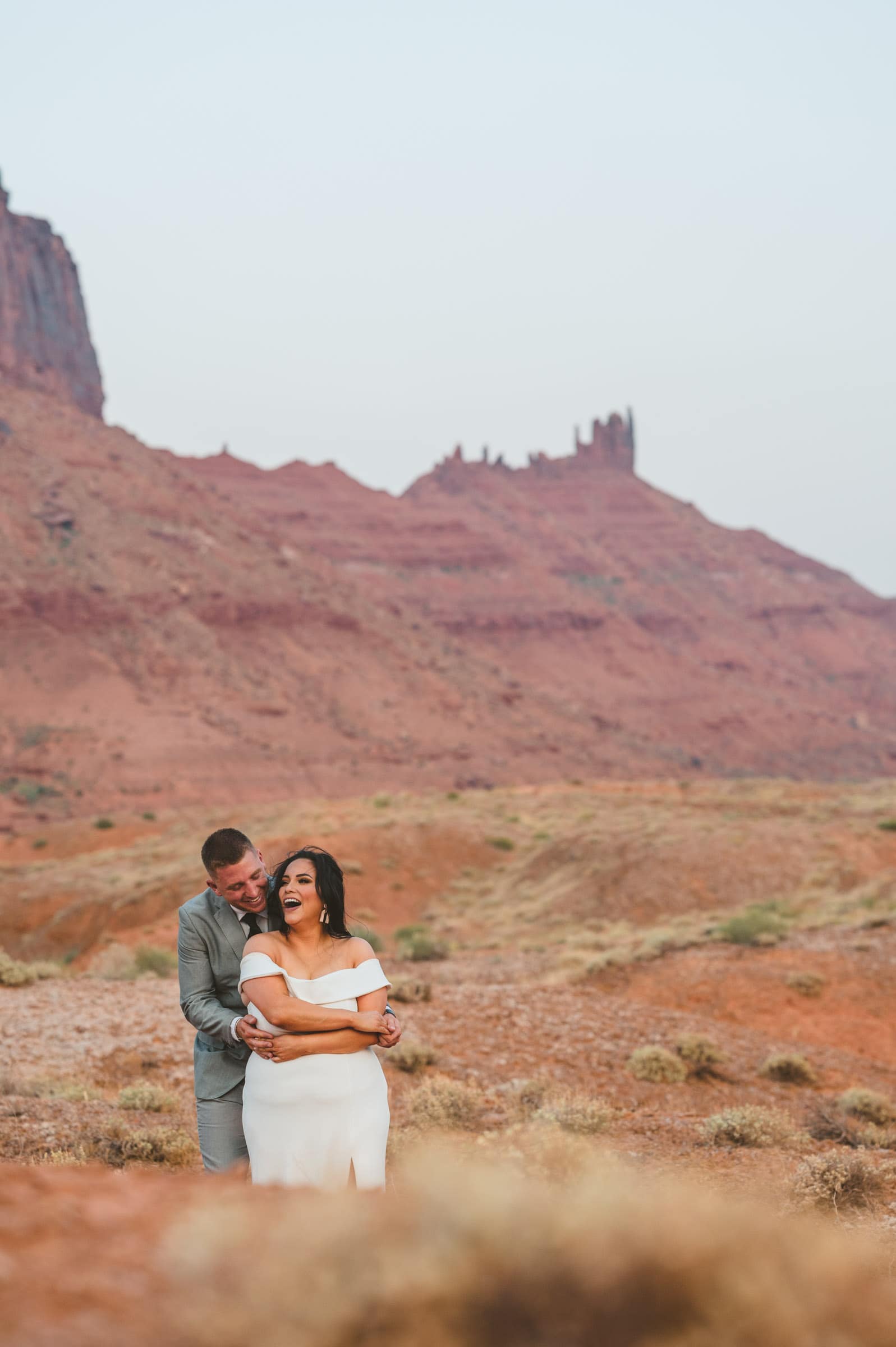 Book Your Elopement Vendors
A great team of elopement vendors can make such a huge difference when it comes to planning your elopement, and making sure that everything goes smoothly on the big day. Wedding vendors usually take on elopements as well, but there are serious benefits to hiring vendors who specialize in elopements!
As an elopement photographer, my job goes far beyond taking photos (that's cool too though). As someone who's spent more time exploring than I could count, I'm ready with location recommendations and all the information you'll need to plan your desert elopement. Think of me as your personal cheerleader, elopement coordinator, and super fun third wheel.
Looking for more elopement inspiration?!
Check out these related posts: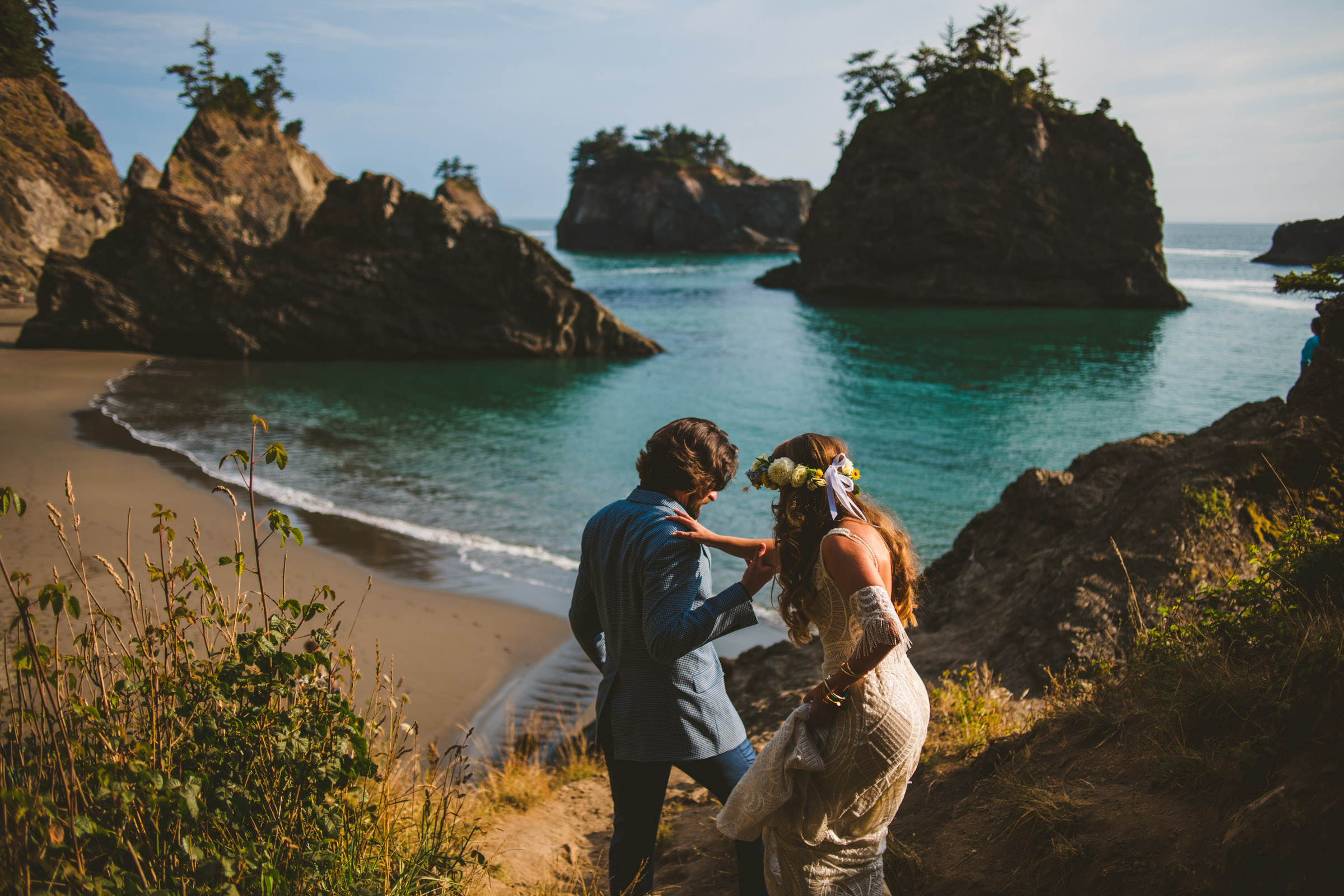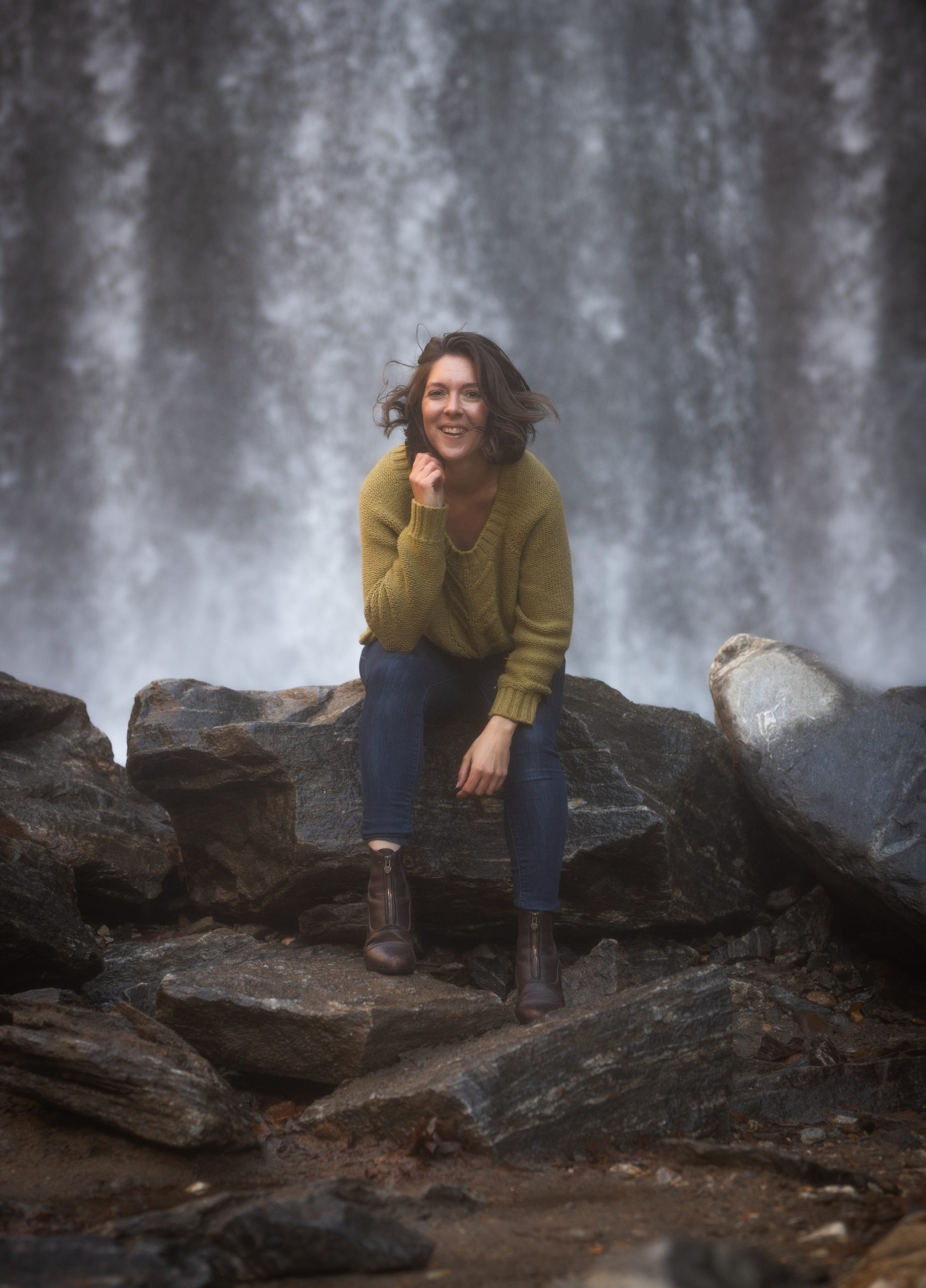 As an elopement photographer and outdoor enthusiast I get absolutely giddy with excitement when helping fellow adventure seekers, travelers, dreamers & fun-loving couples plan their experience based, intentional wedding days.
I live on the road full time traveling the country in my dream home on wheels – a 38' long fully off grid, converted bus.
Some of my favorite adventures include: Backpacking and ice climbing in Alaska, hiking the Napali Coast on Kauai, trekking in the jungles of Costa Rica.