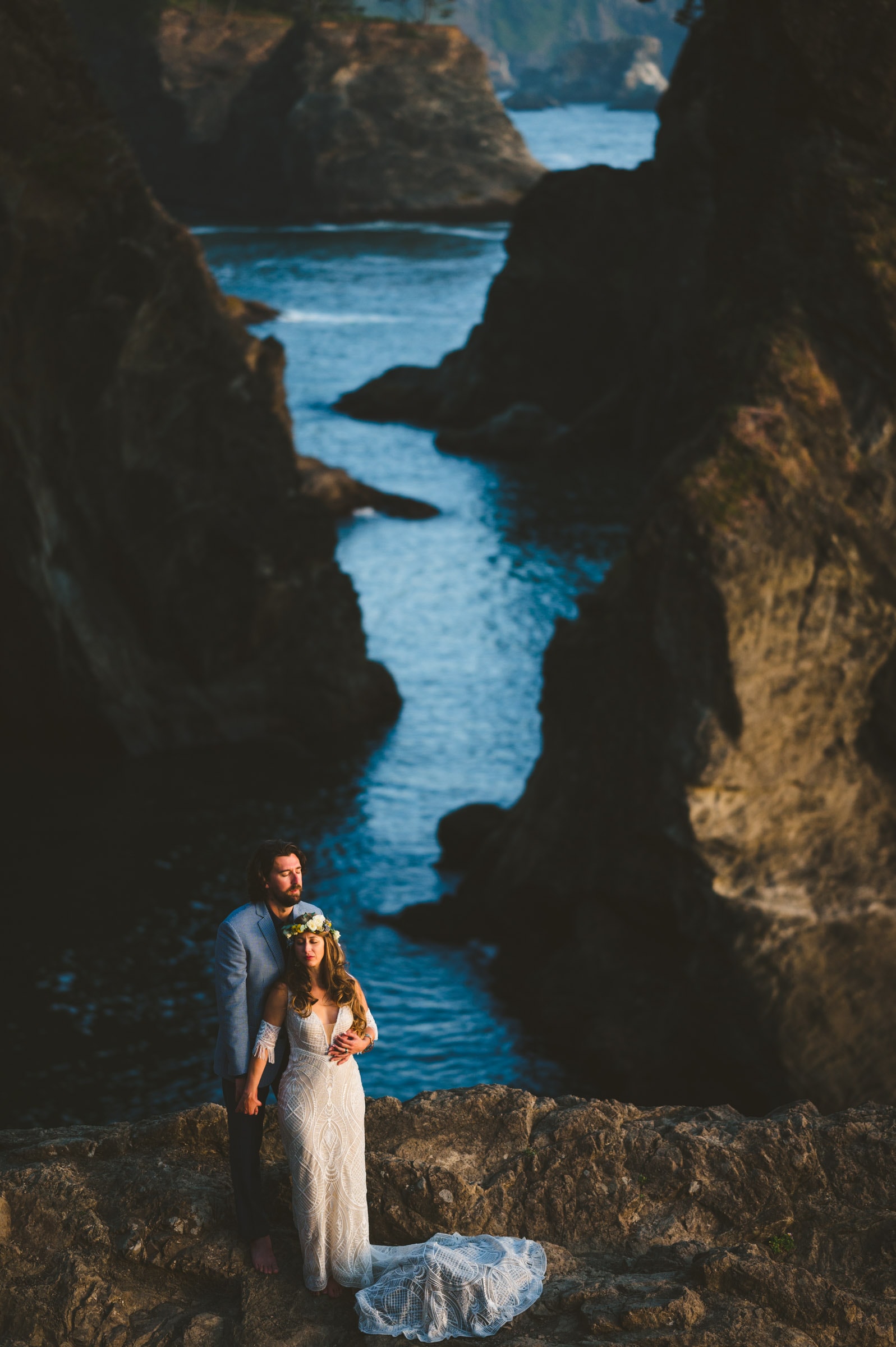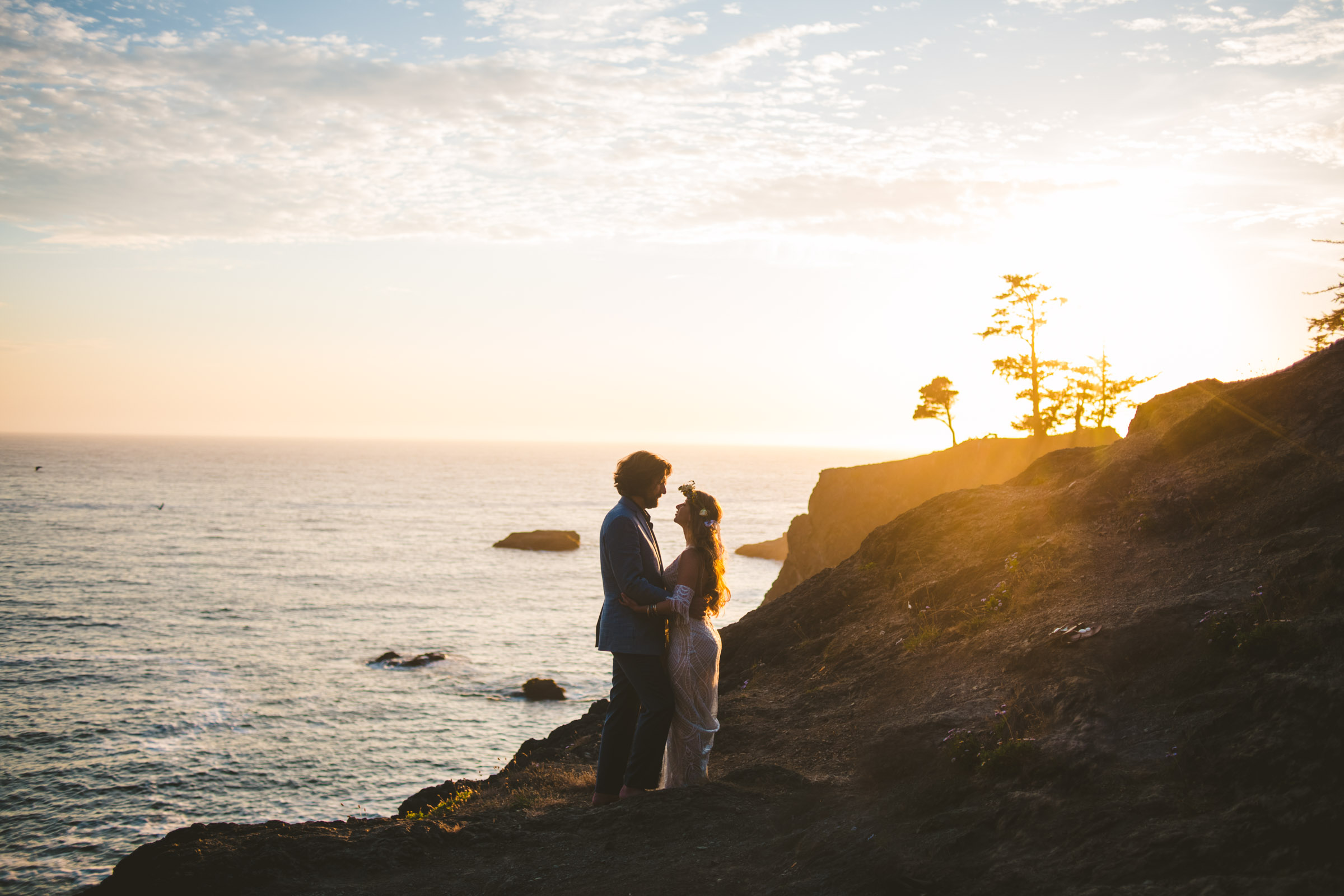 Day two of Danielle & Brandagees multi day elopement was a stunning & I'm so excited to share some favorite images from the hours we spent adventuring along this beautiful, wild Oregon coastline. If you missed day one definitely check it out: D & B's Samuel Boardman Elopement – In addition to some of my favorite images you'll also find all sorts of tips for planning your elopement along the Samuel H. Boardman Scenic Corridor!
We started the afternoon at Natural Bridge. I had never been but if you google Brookings Elopement, Natural Bridge is THE photo that pops up on pinterest every single time. I'm going to go ahead and put a disclaimer here that the trail down to the bridge is absolutely not a walk in the park & and if you're not in proper footwear, afraid of heights, not feeling stable on your feet… Just don't do it. We took our sweet time getting down there and we actually never went out on the bridge, instead we stayed on the big open rocks to the right. It's beautiful but to be honest there are so many equally gorgeous locations close-by to explore!
The sun was dipping low on the horizon when we left Natural Bridge & headed back to Secret Beach for a few portraits. Their wedding ceremony had been at Secret beach yesterday but we were able to prioritize their time with family because we knew we'd be able to return the next day for more epic couples pictures! Heck yeah for two day elopements, they truly make for a much more relaxing experience. Secret Beach is one of those places you could visit every day and never get sick of the views. That evening there was no one else on the beach & we stayed until it was to dang dark to take any more pictures before finally parting ways for the evening!
I'm so very thankful for these two beautiful people for bringing me along on their elopement day!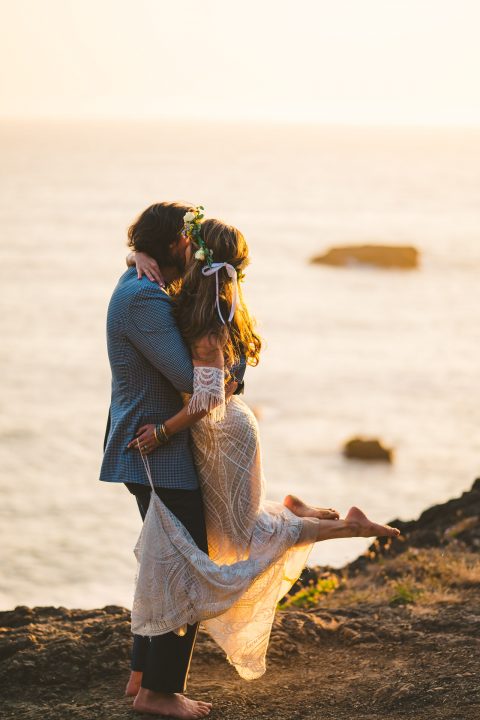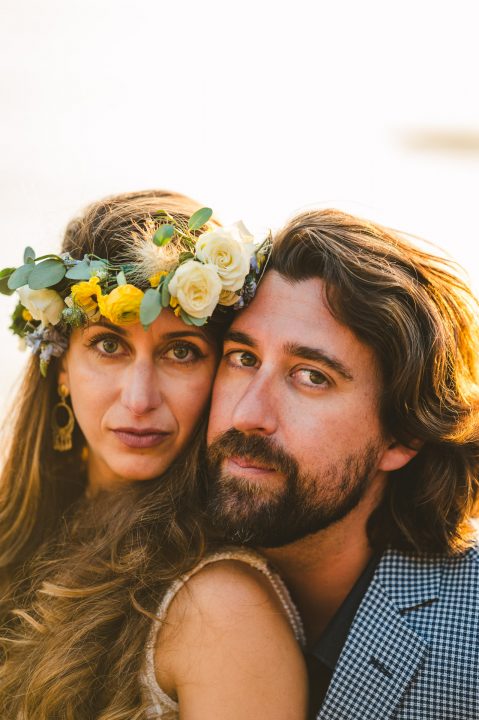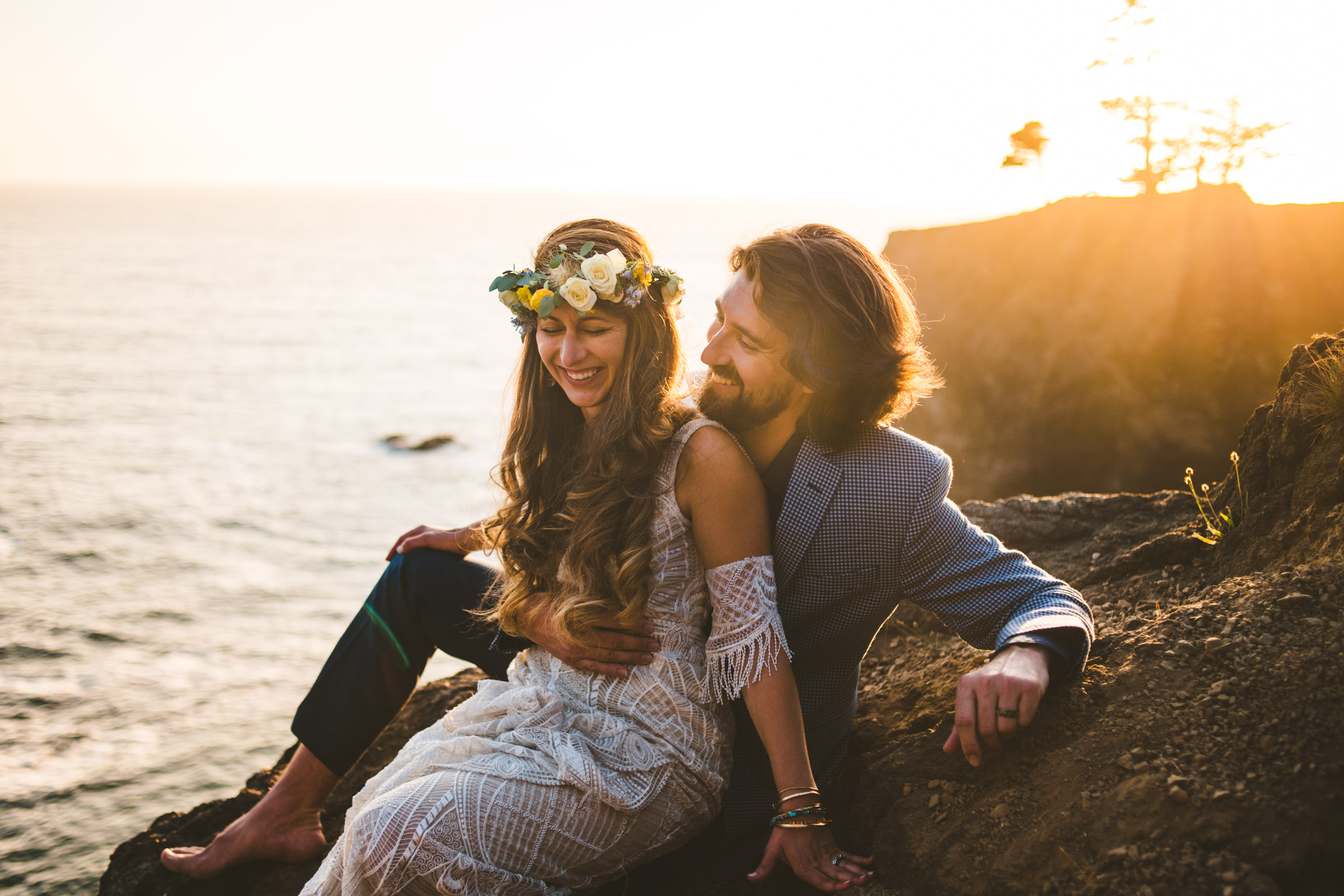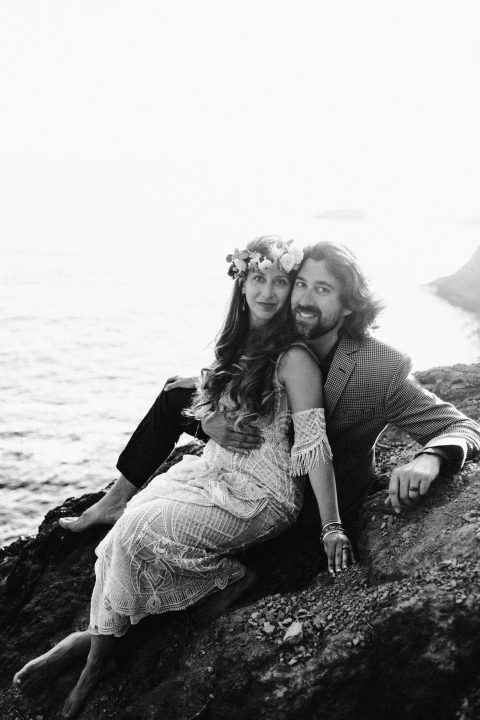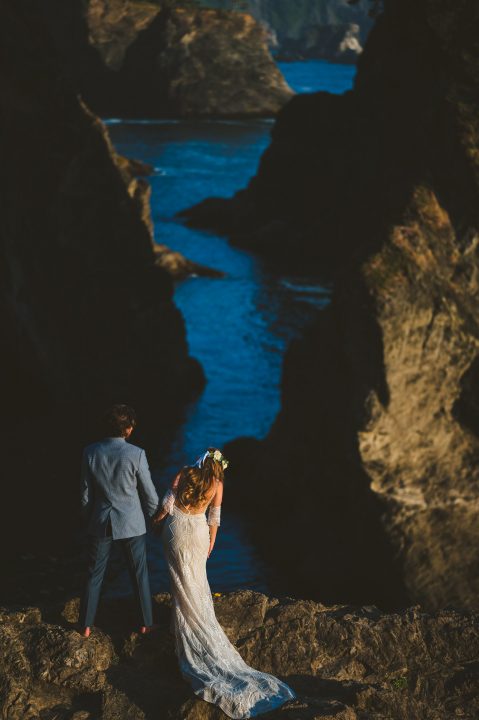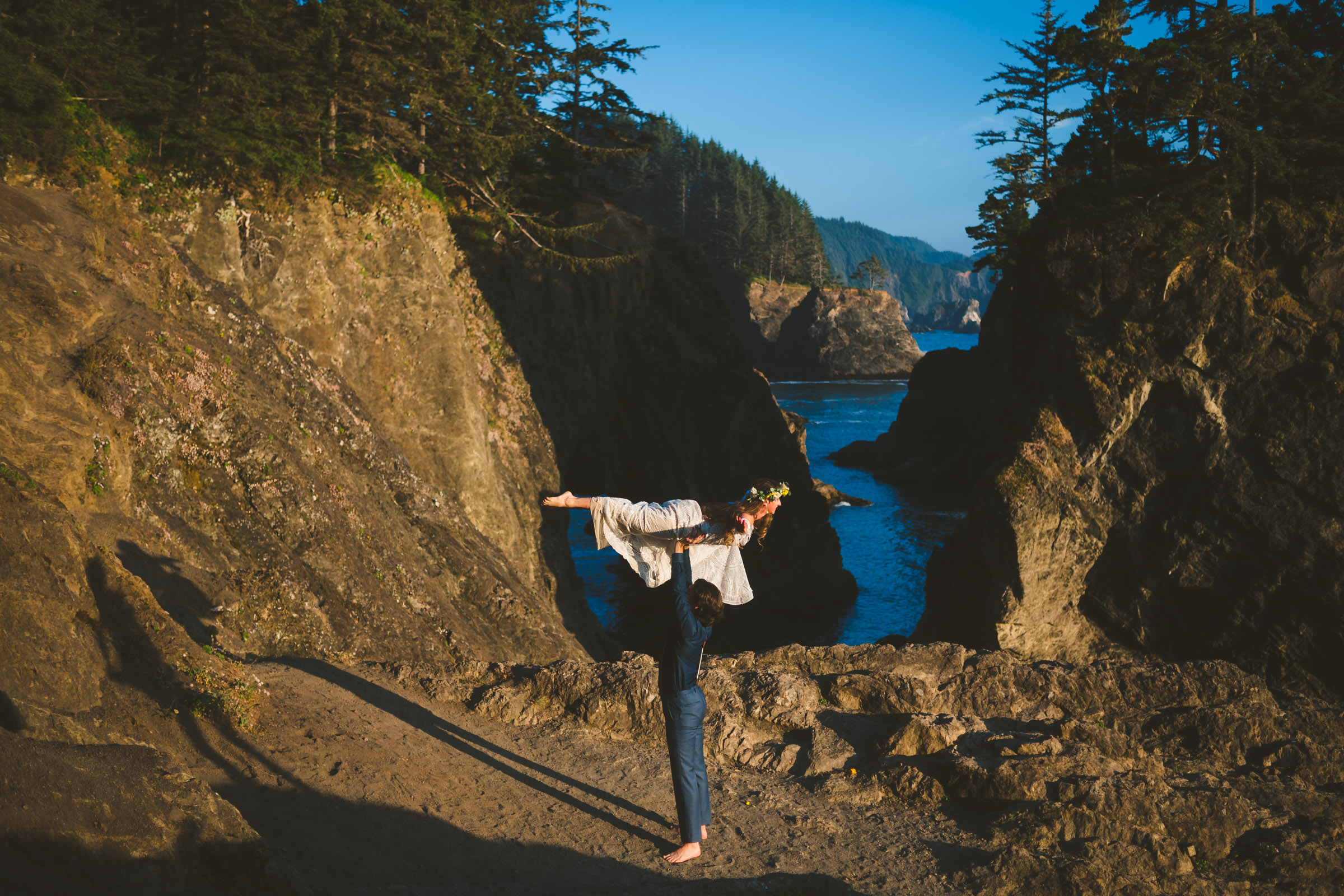 These two are pros of the dirty dancing lift… Whattt.. Amazing.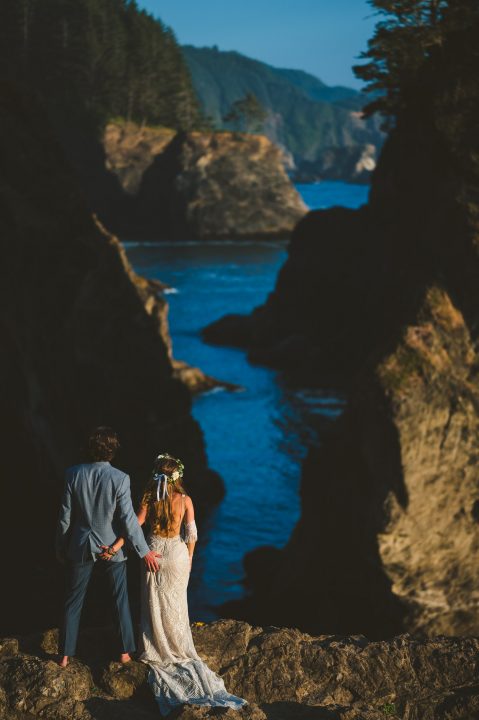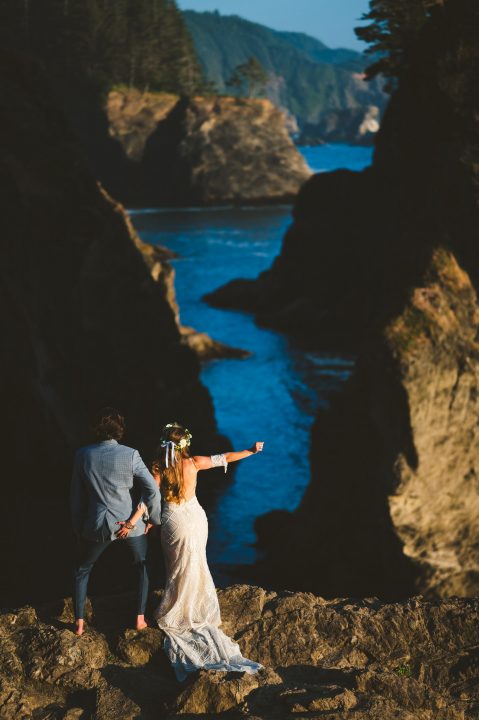 As you can see, even without going out on the bridge, the views are stunning looking down the coastline towards China Beach.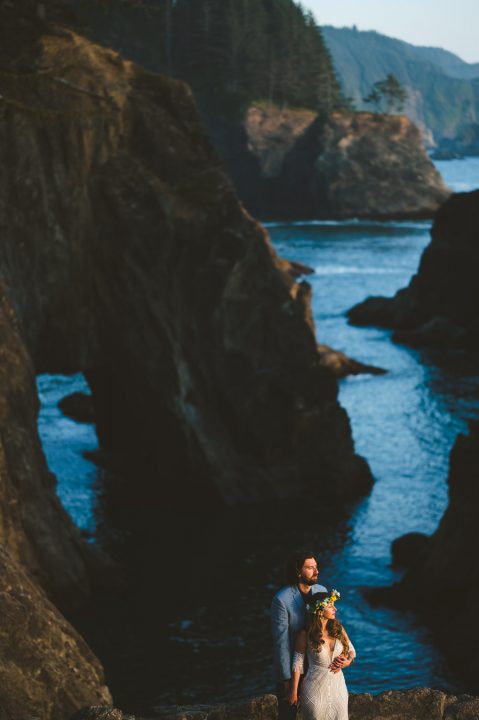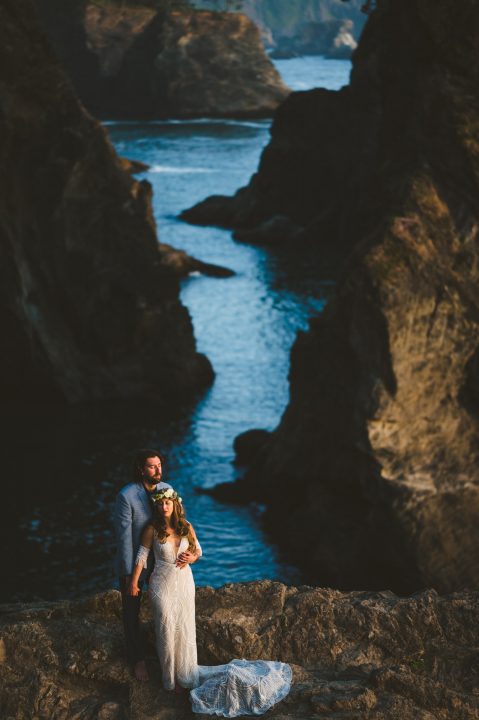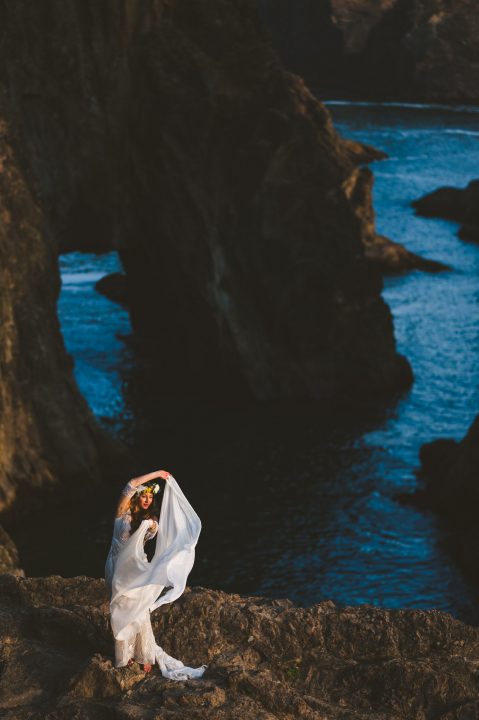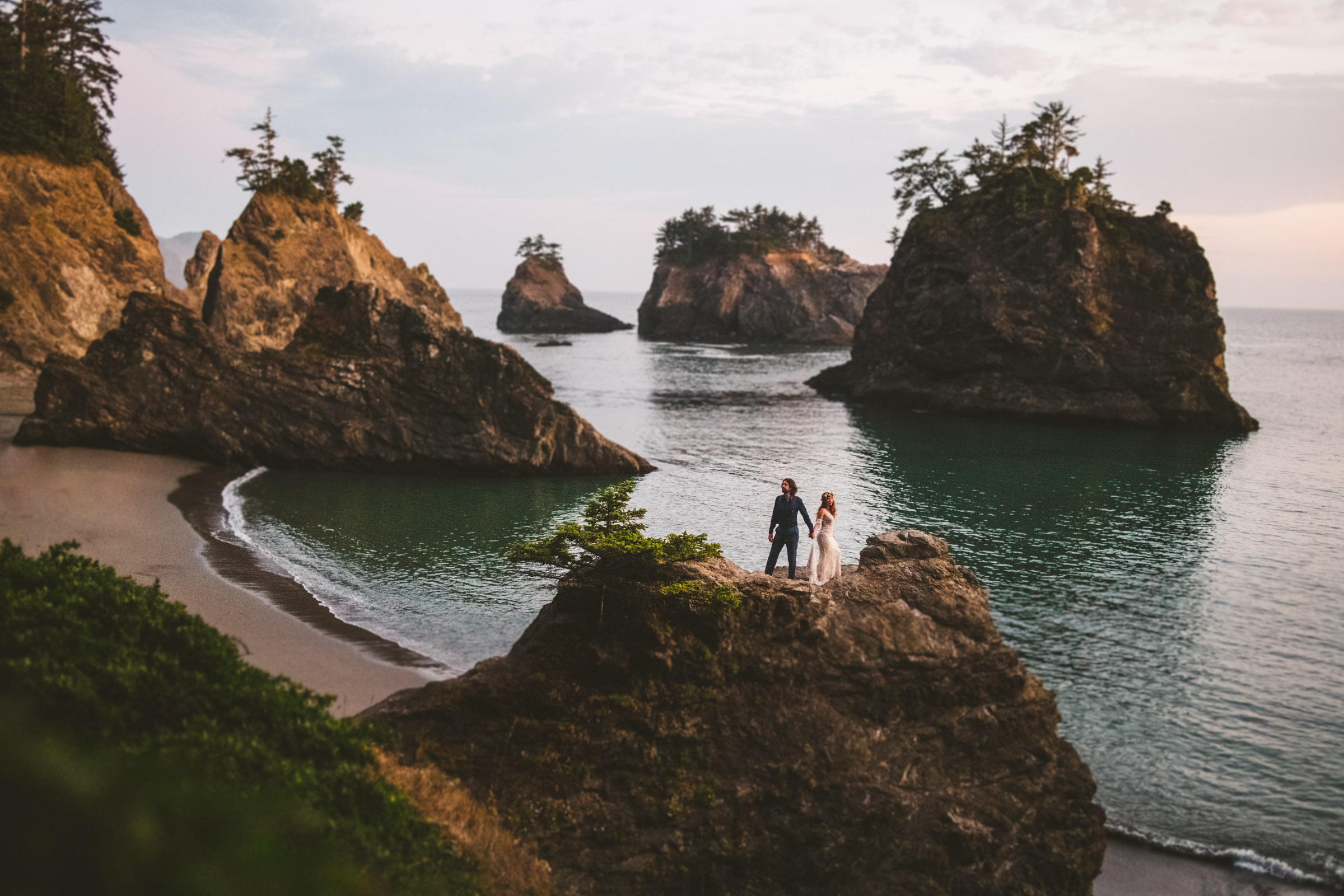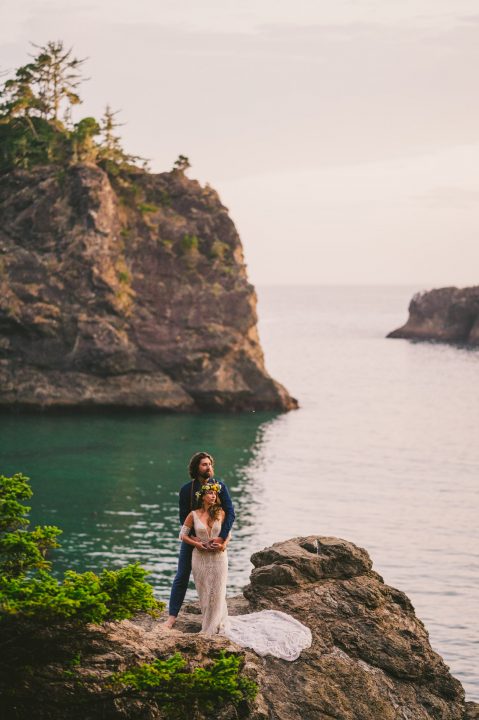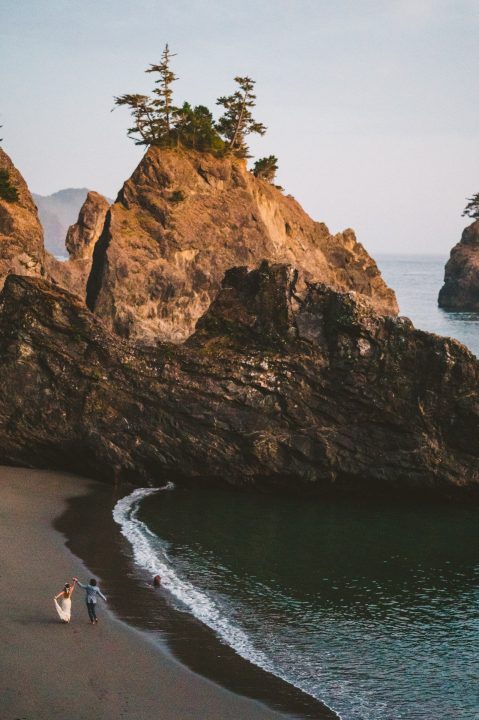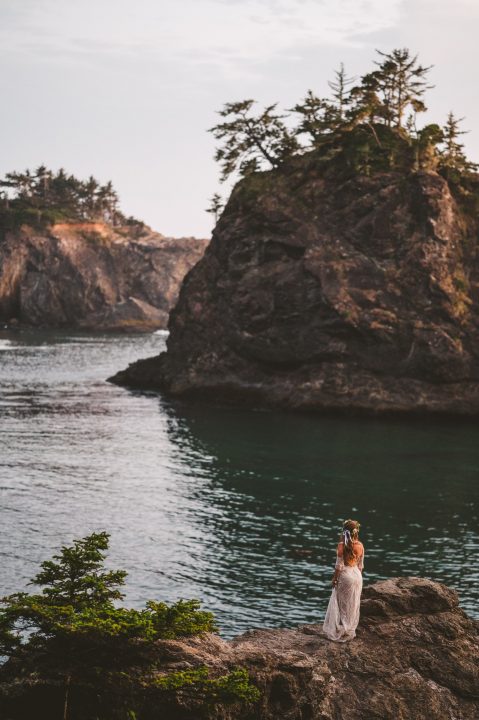 Looking for more elopement inspiration?!
Check out these related posts: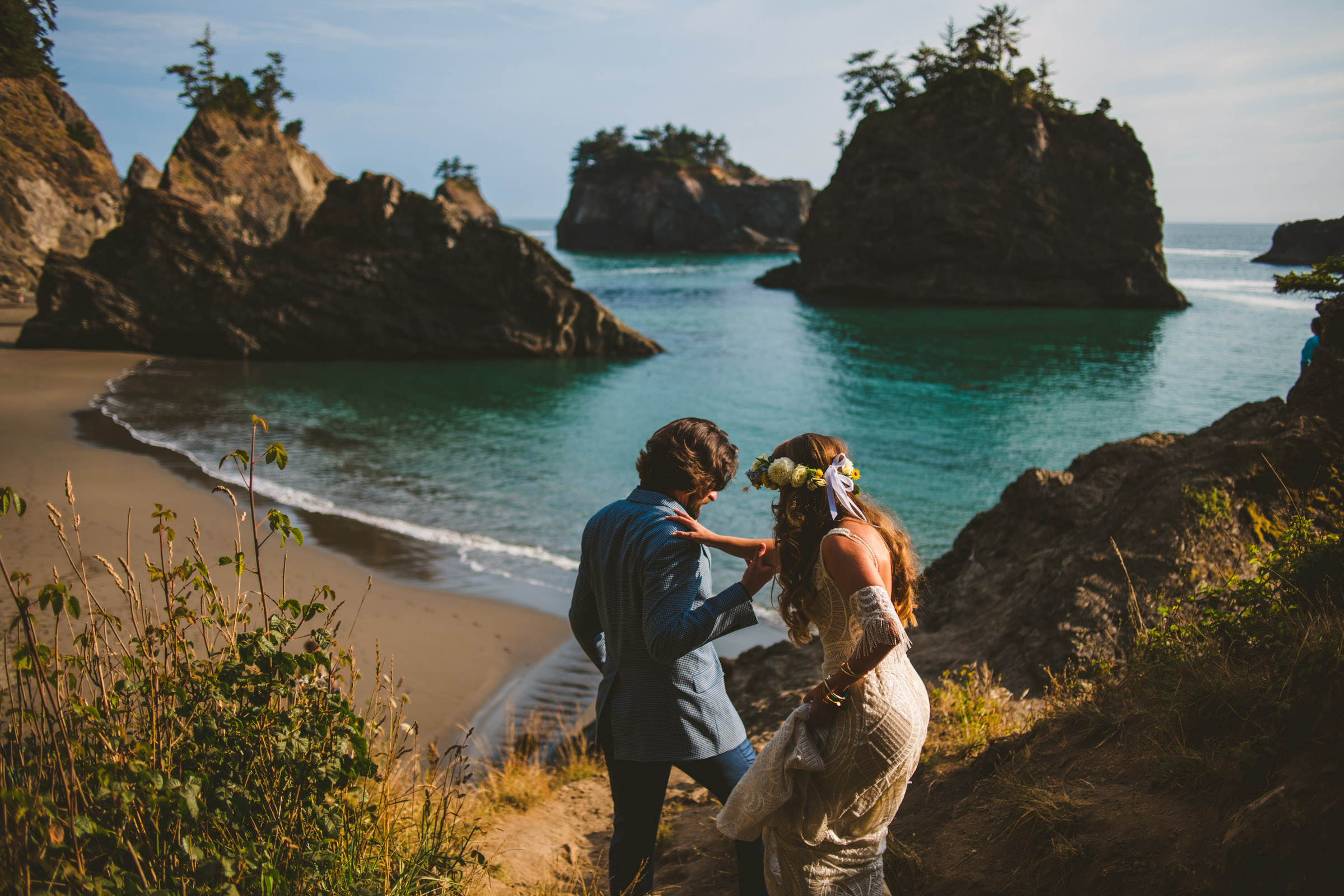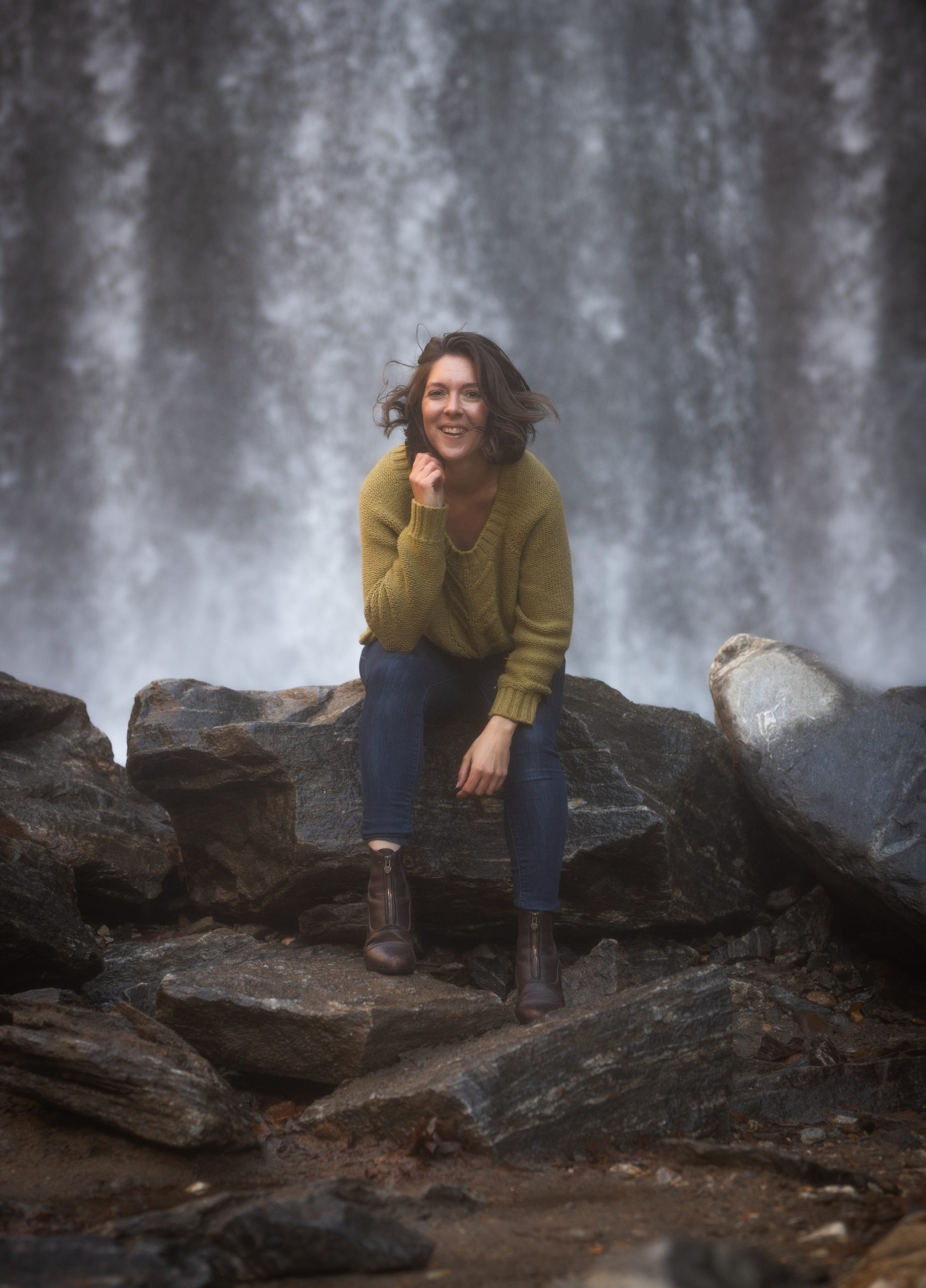 As an elopement photographer and outdoor enthusiast I get absolutely giddy with excitement when helping fellow adventure seekers, travelers, dreamers & fun-loving couples plan their experience based, intentional wedding days.
I live on the road full time traveling the country in my dream home on wheels – a 38' long fully off grid, converted bus.
Some of my favorite adventures include: Backpacking and ice climbing in Alaska, hiking the Napali Coast on Kauai, trekking in the jungles of Costa Rica.