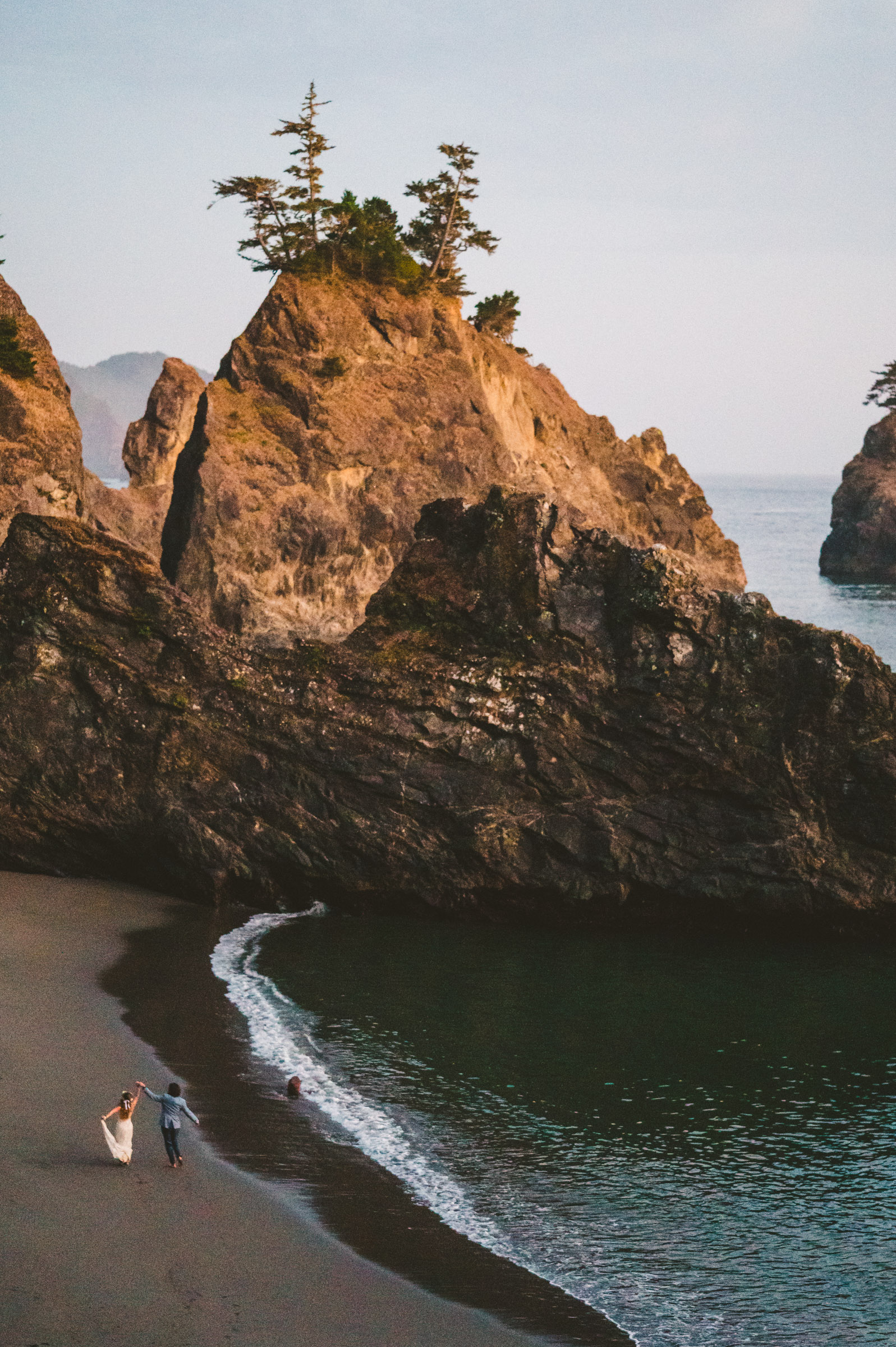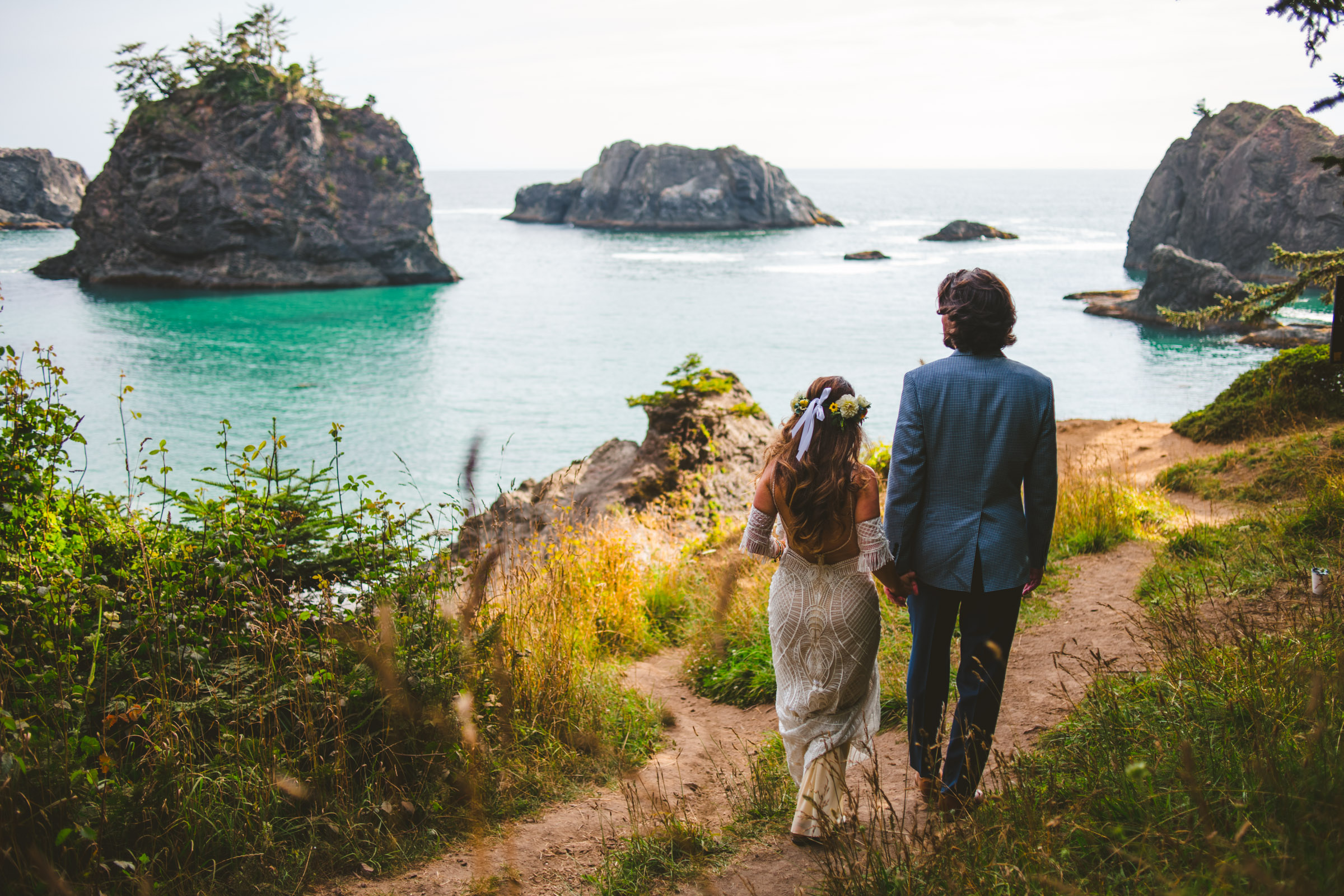 How to Get Married along the Samuel H. Boardman Scenic Corridor

Just north of Brookings, Oregon is home to some of the most stunning coastal scenery; wild, rocky cliffs that drop steeply into deep blue water. Beaches that look like you could have been transported to a far away country like Thailand. The incredible thing about this beautiful place is that it's all free & easily accessible for all to enjoy. Danielle & Brandagee picked this beautiful area to get married with a small group of their favorite people in tow! Continue reading to get information & helpful tips to help you plan your own elopement or intimate wedding in Samuel Boardman State Scenic Corridor.

Do I need a permit for my wedding ceremony at Samuel Boardman State Park?
Good news, getting married along the Oregon Coast is super easy. Most of the state parks along the coast, including Samuel Boardman do not require a permit for your ceremony as long as your group size is under 50 people.

Regulations change constantly and I highly encourage you to double check current permit rules before hosting your ceremony inside any Oregon State Park or scenic area. You can find out more information here. Alternately you can hire an experienced elopement photographer or officiant who is familiar with permitting and they'll guide you through the process.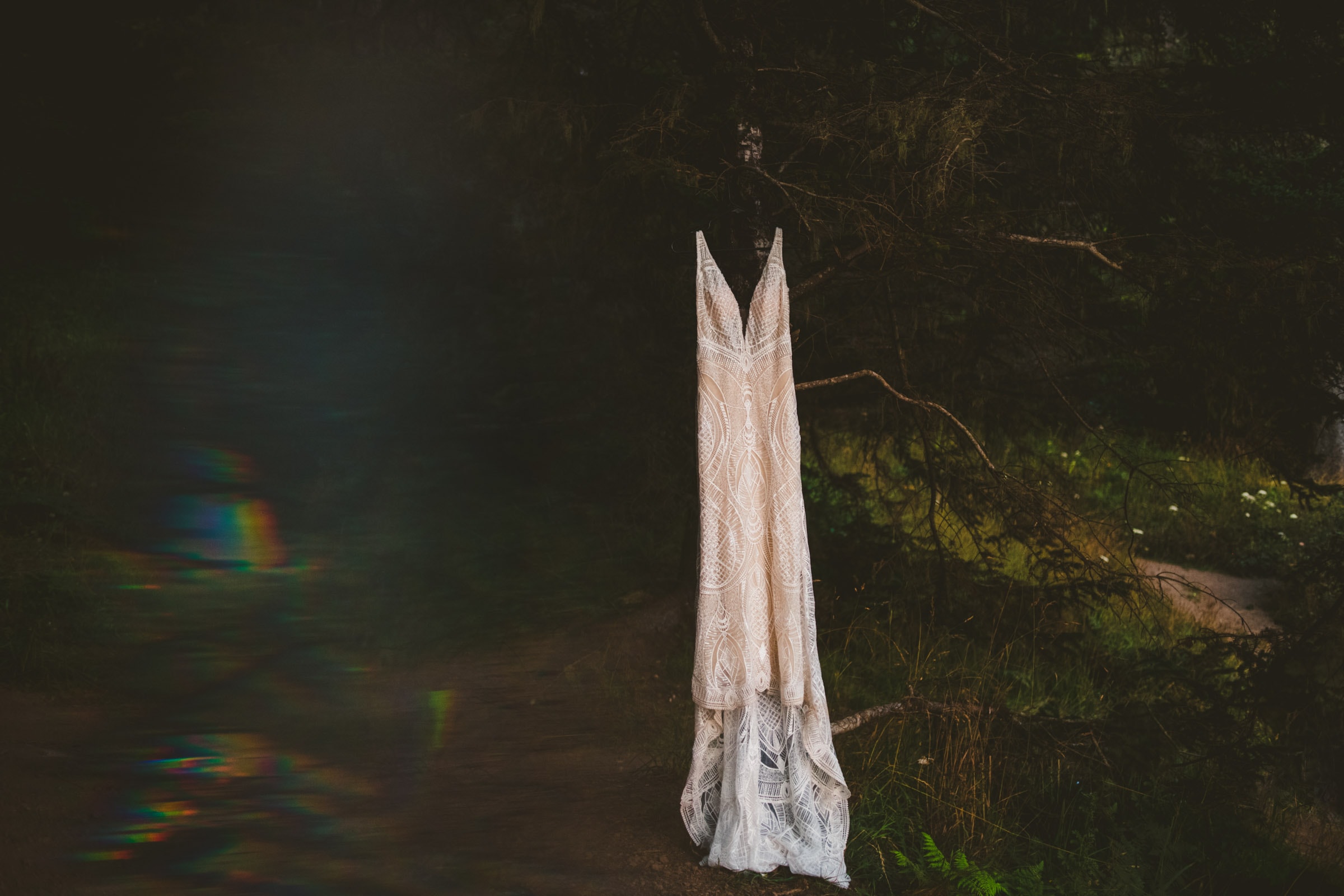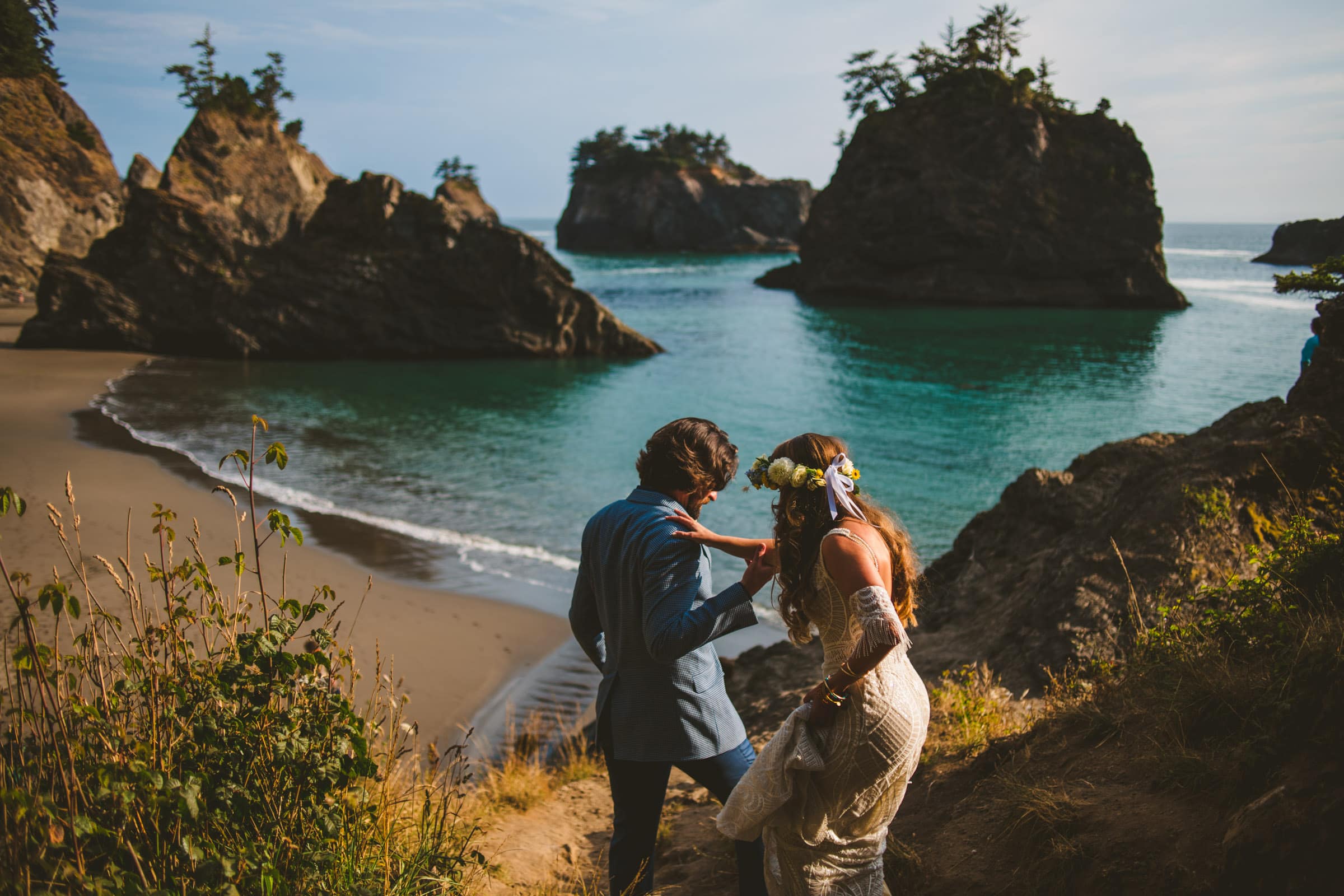 Why You Should Get Married Along Oregon's Samuel H. Boardman Scenic Corridor
Other than the fact that it is stunningly gorgeous. There is so much to do and see between Crescent City, Brookings and Gold Beach. Here are some activities and other beautiful areas close by that you could enjoy on your elopement day or the surrounding days!
You can easily visit the gigantic redwoods in the same day; spend the morning exploring these monoliths before heading to the coast for a sunset ceremony.

There are tons of adorable lodging options close to Samuel Boardman

Visit the nearby Smith River and enjoy swimming, paddling board & kayaking in its emerald green, crystal clear waters.

Brookings, Oregon is a great year round destination. Sure just like most of the PNW the winters are colder & rainier but unlike up in the mountains the coast stays fairly temperate with lows rarely dropping below 36 degrees.

Go Whale Watching

Want to see what other beautiful locations in Oregon there are to elope? View my Oregon Elopement Guide
Love Oregon's coast but aren't set on the Brookings area you can view my Oregon Coast Elopement Guide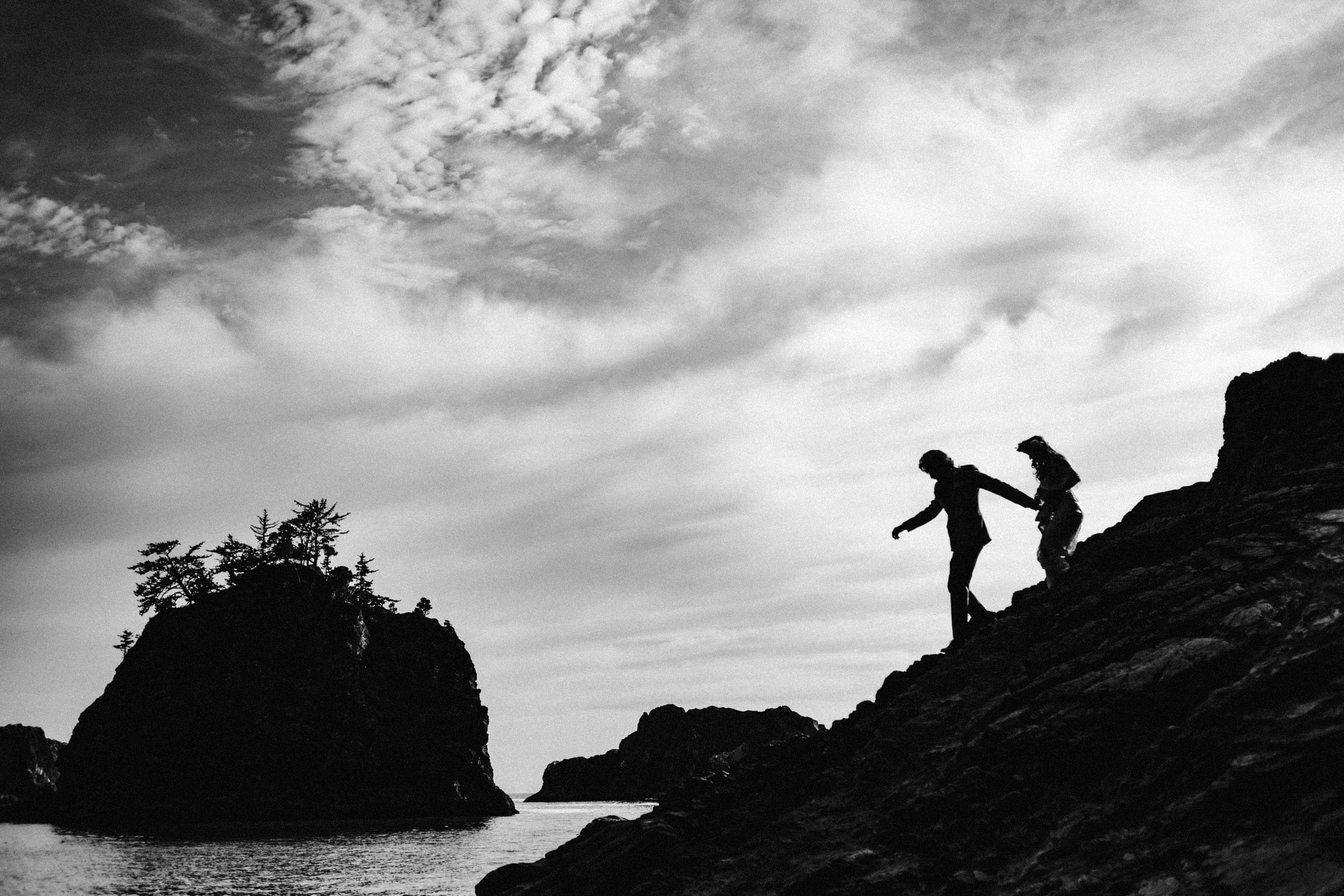 About Danielle & Brandagee's Two Day Elopement along Samuel H. Boardman Scenic Corridor
Danielle & Brandagee had the most amazing two day elopement along this beautiful section of Oregon Coast. The first day I met them at their airbnb where Danielle was getting ready right near downtown Brookings with a few friends & her mom. When everyone was ready we caravanned to the parking lot for Secret Beach & enjoyed the walk down to this amazing beach. After choosing a quiet piece of beach it was time for their ceremony which was short and sweet & included just the traditions that were important to D & B. After the ceremony we spent a little time enjoying the views & taking pictures with family & friends before hiking back up the trail. The evening was spend enjoying delicious food at their airbnb with beautiful views of the water, lots of laughter & dancing under the stars.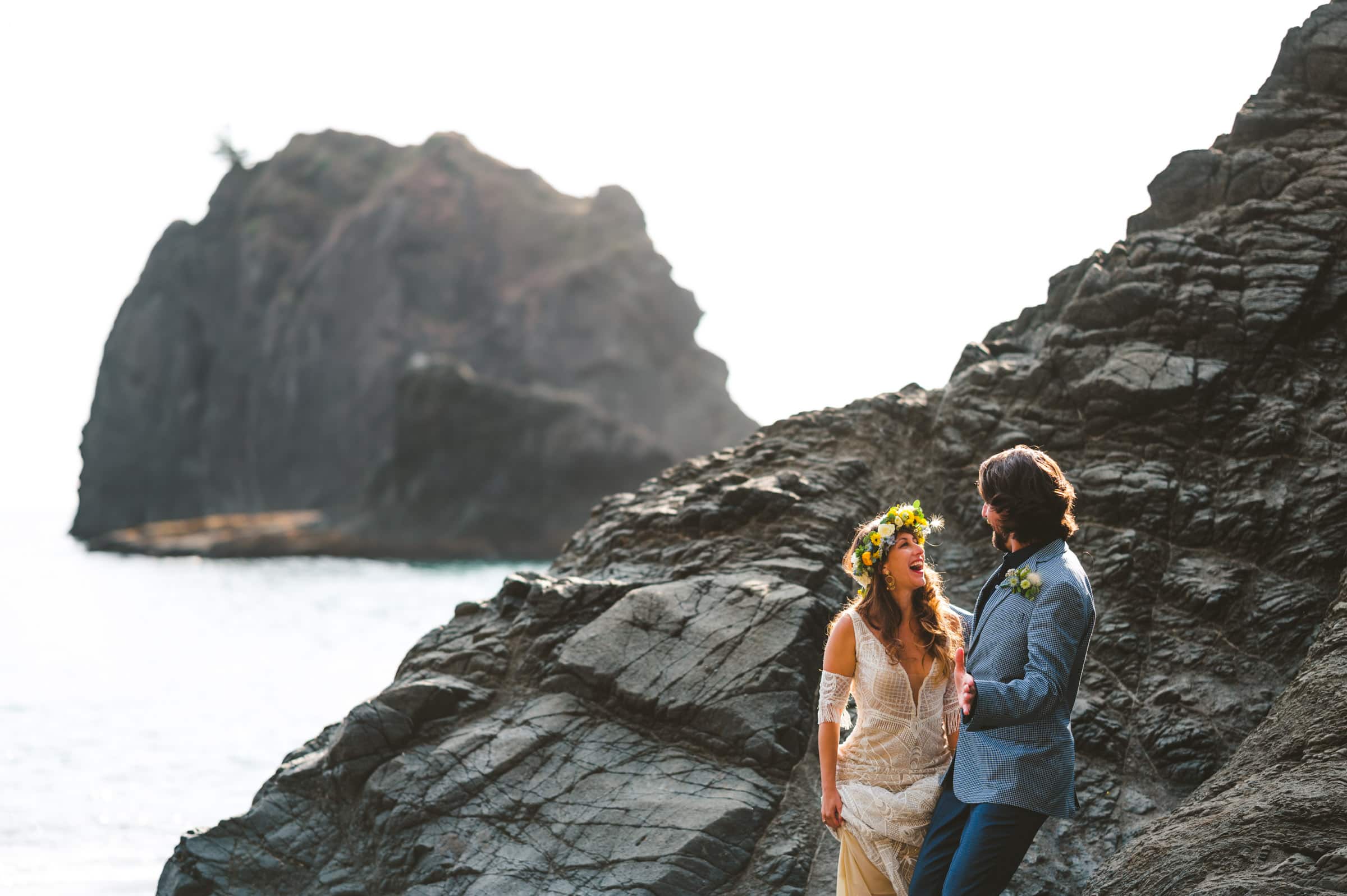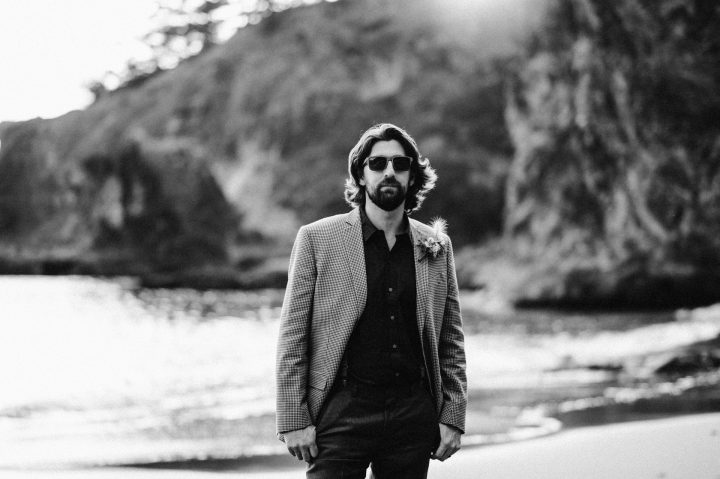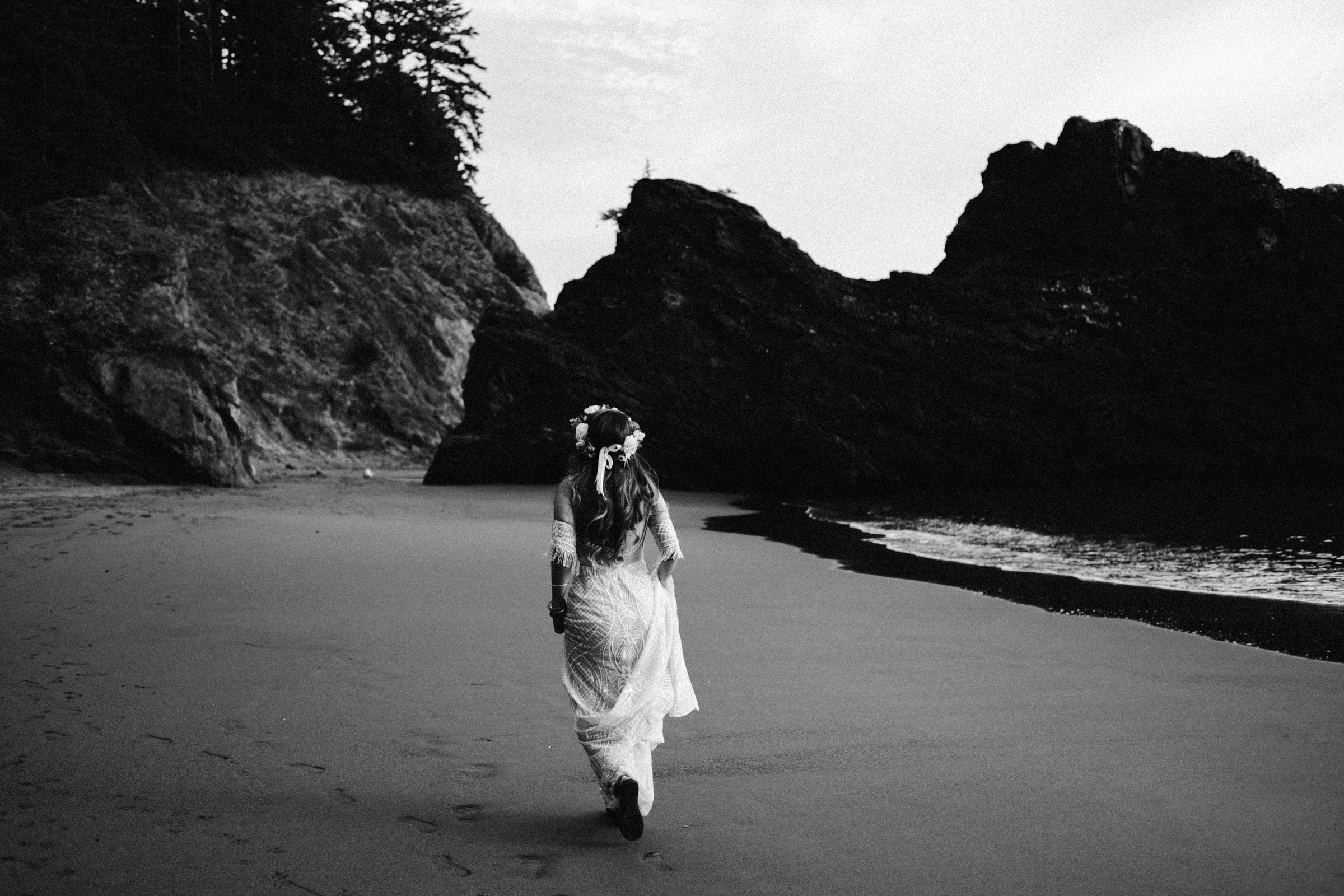 Best Locations for a Wedding Ceremony Along the Samuel Boardman Scenic Corridor
SECRET BEACH
This is the spot that Danielle & Brandagee chose for their ceremony. It's a short walk down to a gorgeous sandy beach with beautiful haystacks & cliffs rising out of the water. When you arrive at the end of the path and first set eyes on the beach it seriously looks like you've transported yourself around the world to some far off tropical destination. Contrary to the name it's no longer a very secret location but even when others are enjoying the beach you still can find a quiet corner to have a beautiful ceremony.
WHALES HEAD BEACH
Whales Head, named after a large sea stack shaped like the head of a whale, is one of the bigger beaches in this part of Oregon. It's easy to find a quiet section & definitely a great ceremony option if you have group of your favorite people joining you. Accessibility is pretty easy with a parking lot and picnic area right near the beach.
CHINA BEACH
This secluded beach is one of the least visited in this area. It's long and wide with many sea stacks that resemble razor sharp teeth just offshore. This beach can be reached by a short 1/2 mile hike & is a great spot for a small wedding ceremony.
INDIAN SANDS TRAIL
Sand dunes with beautiful blue water in the background?! Yes please! Most people don't bother to visit this unique and stunning location along the corridor so it's an excellent locations for an intimate ceremony if you don't mind a short but steep hike to the top of the dunes.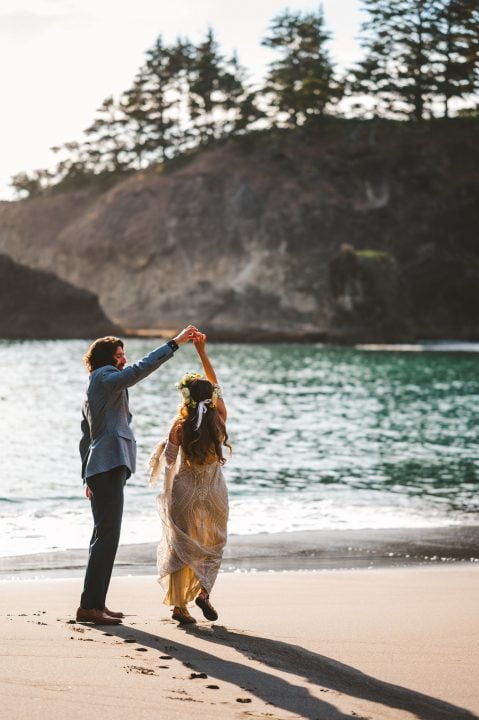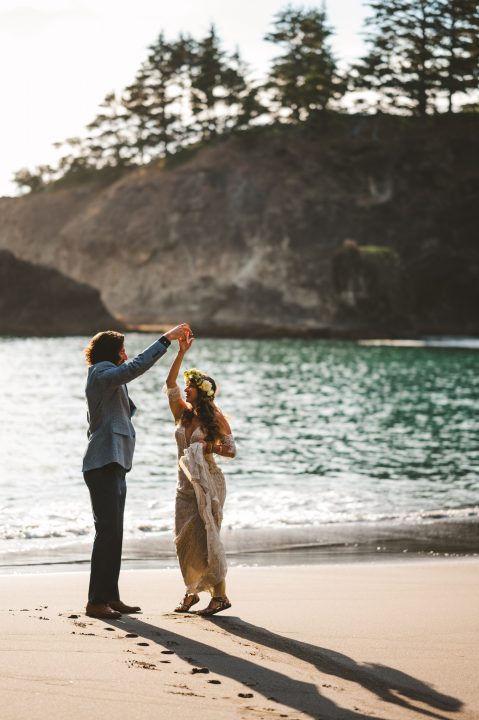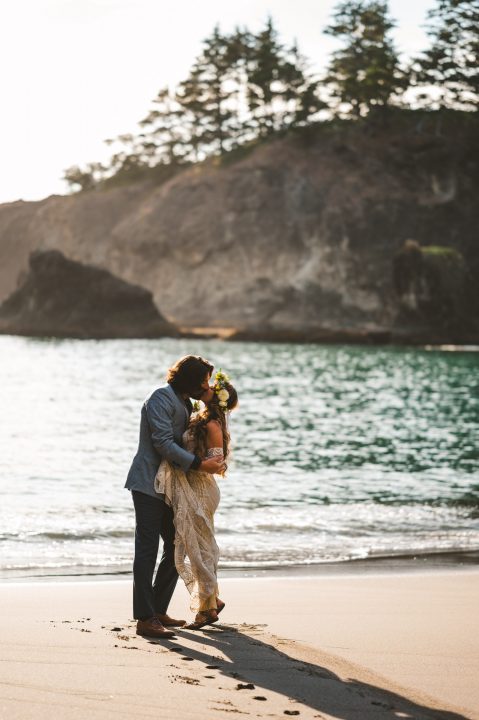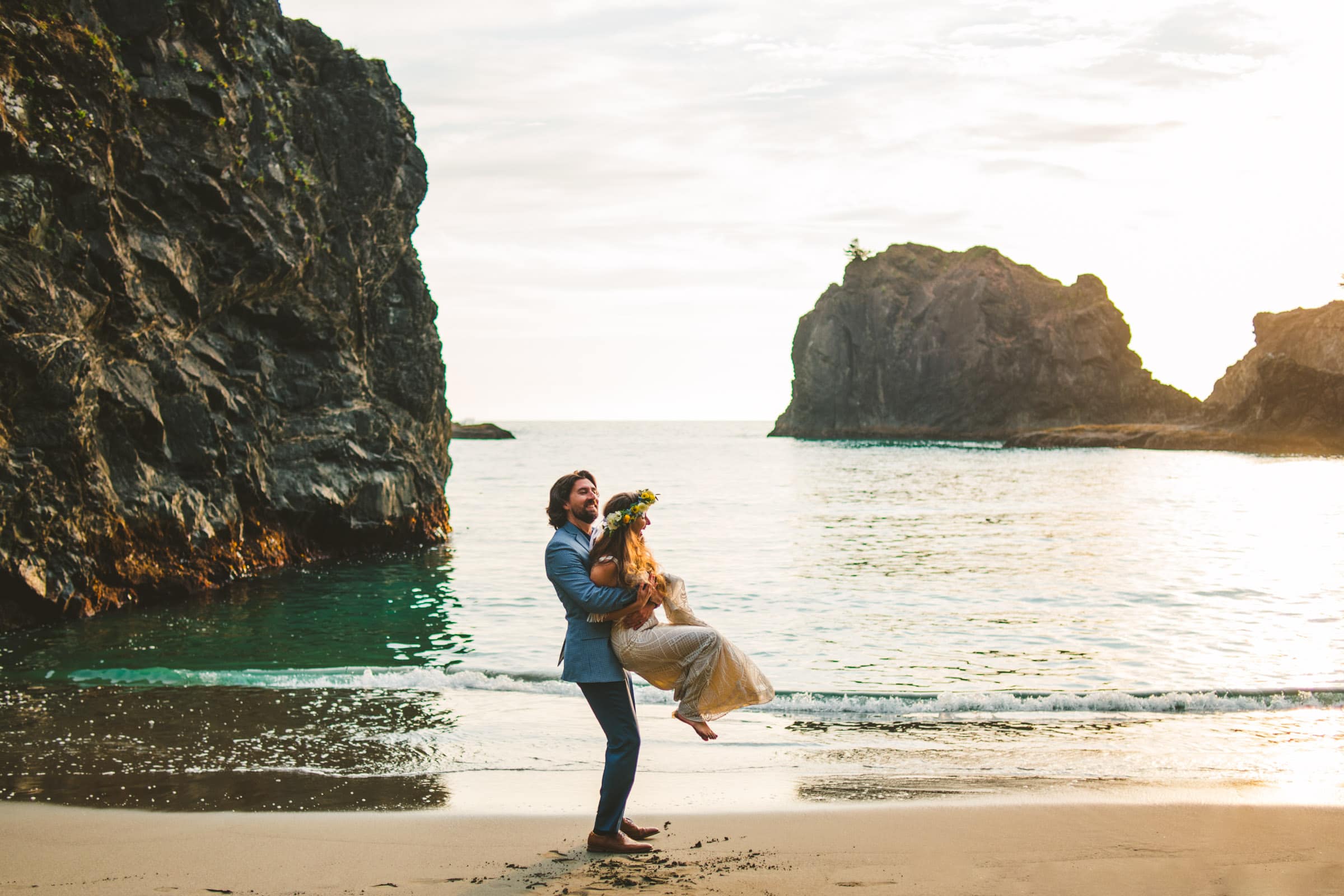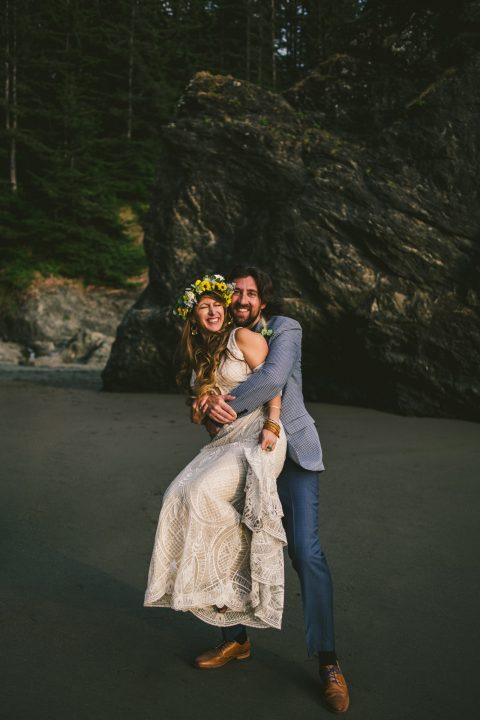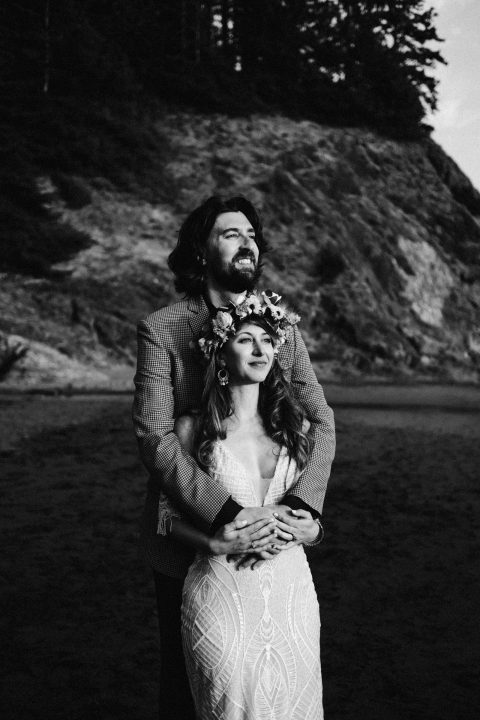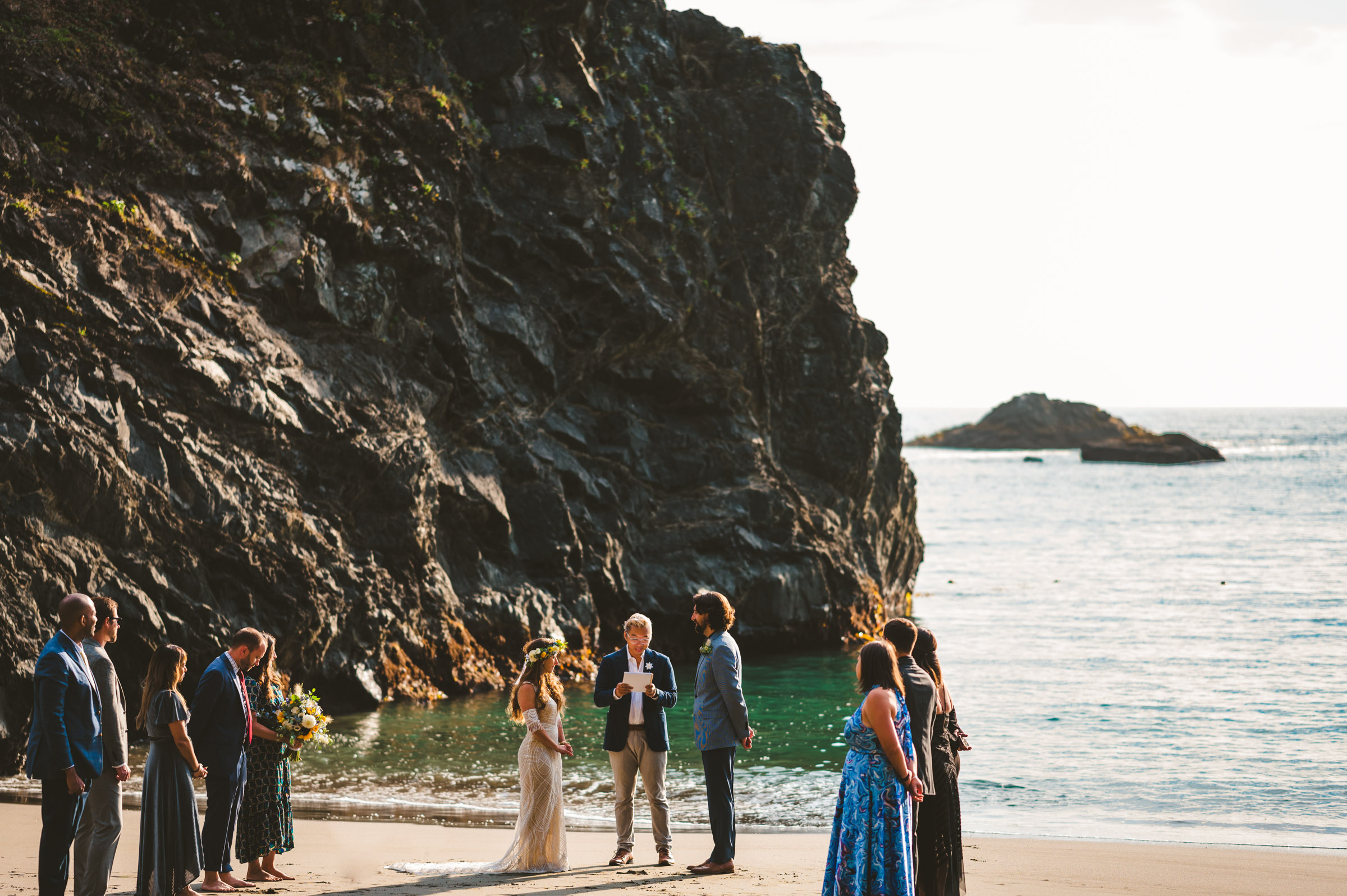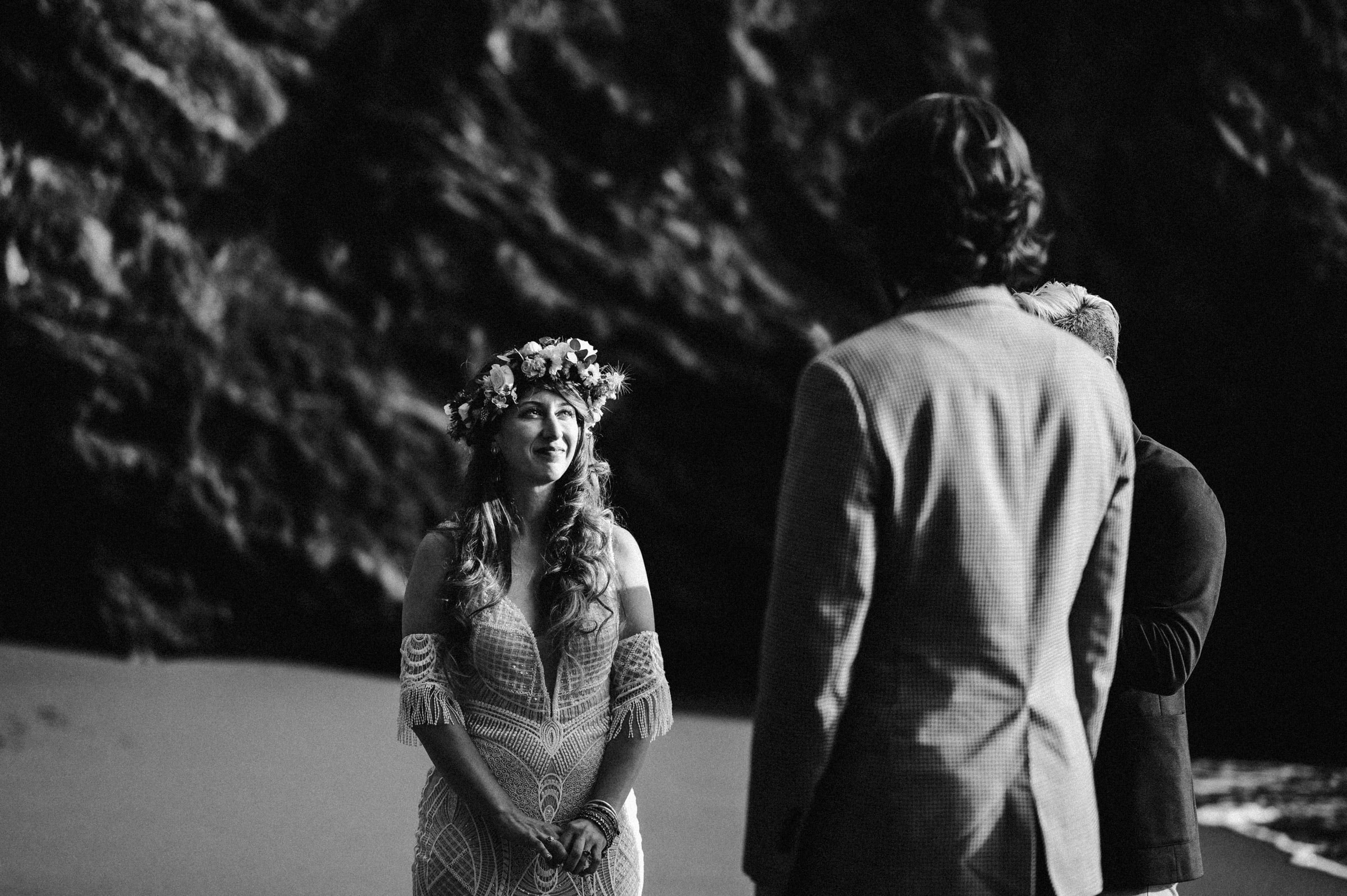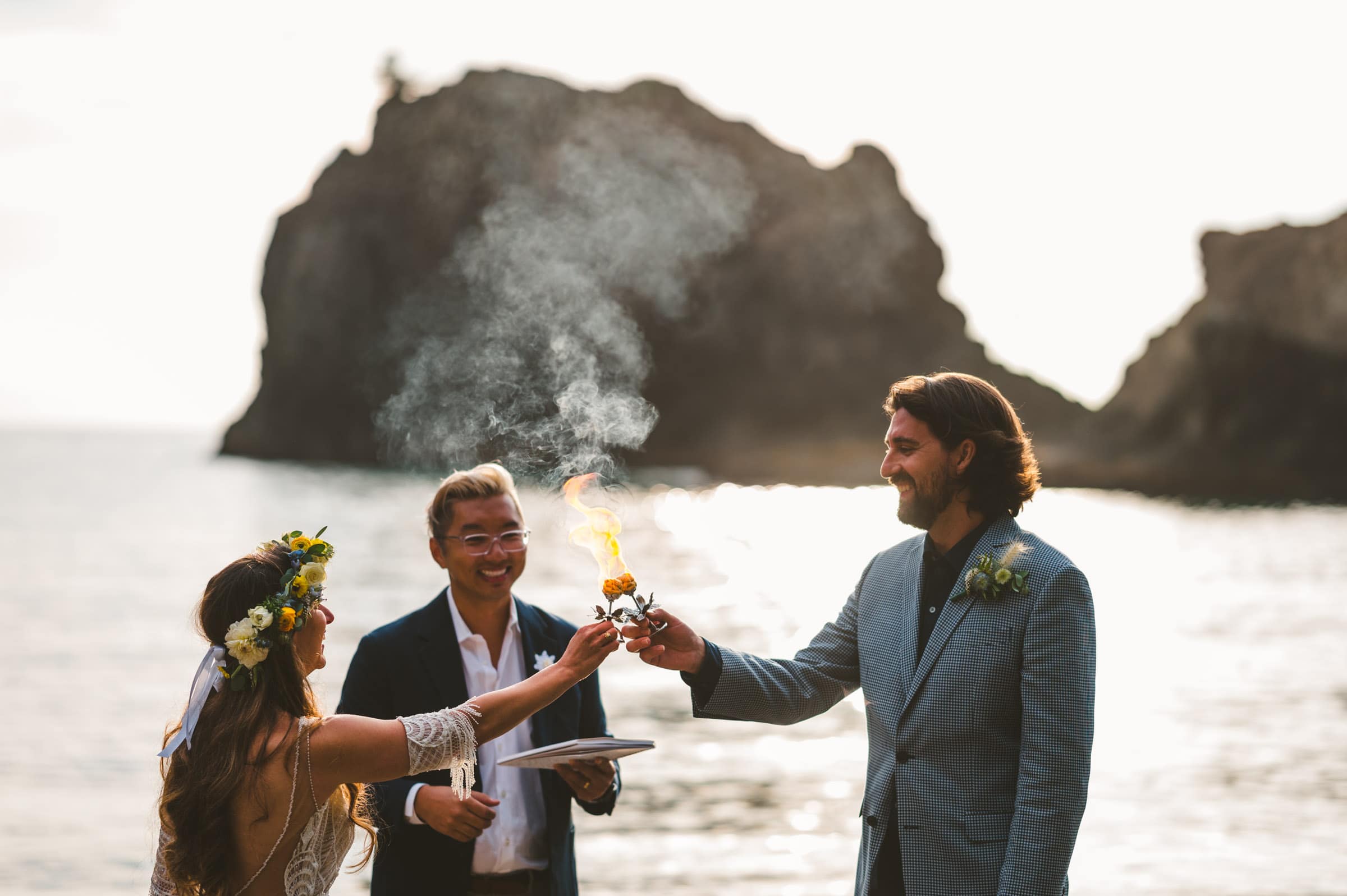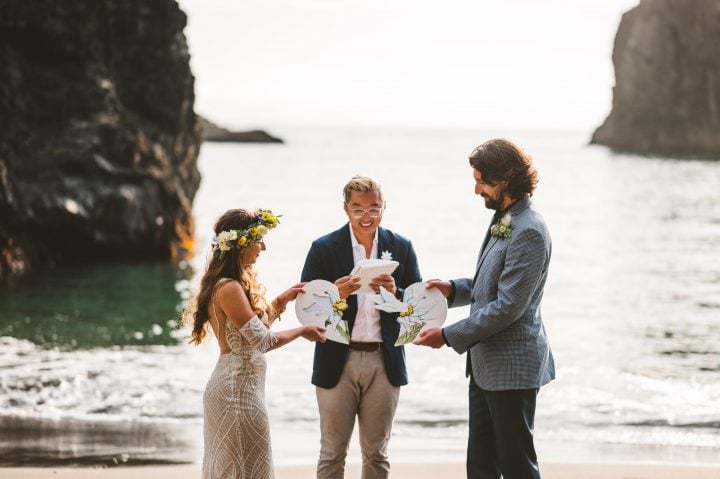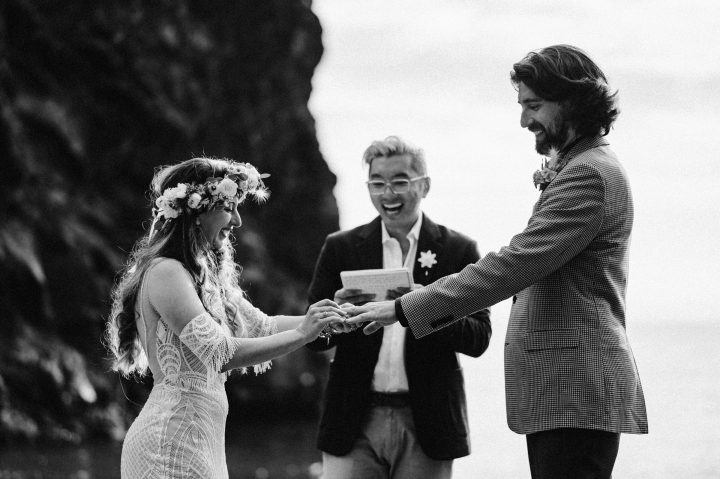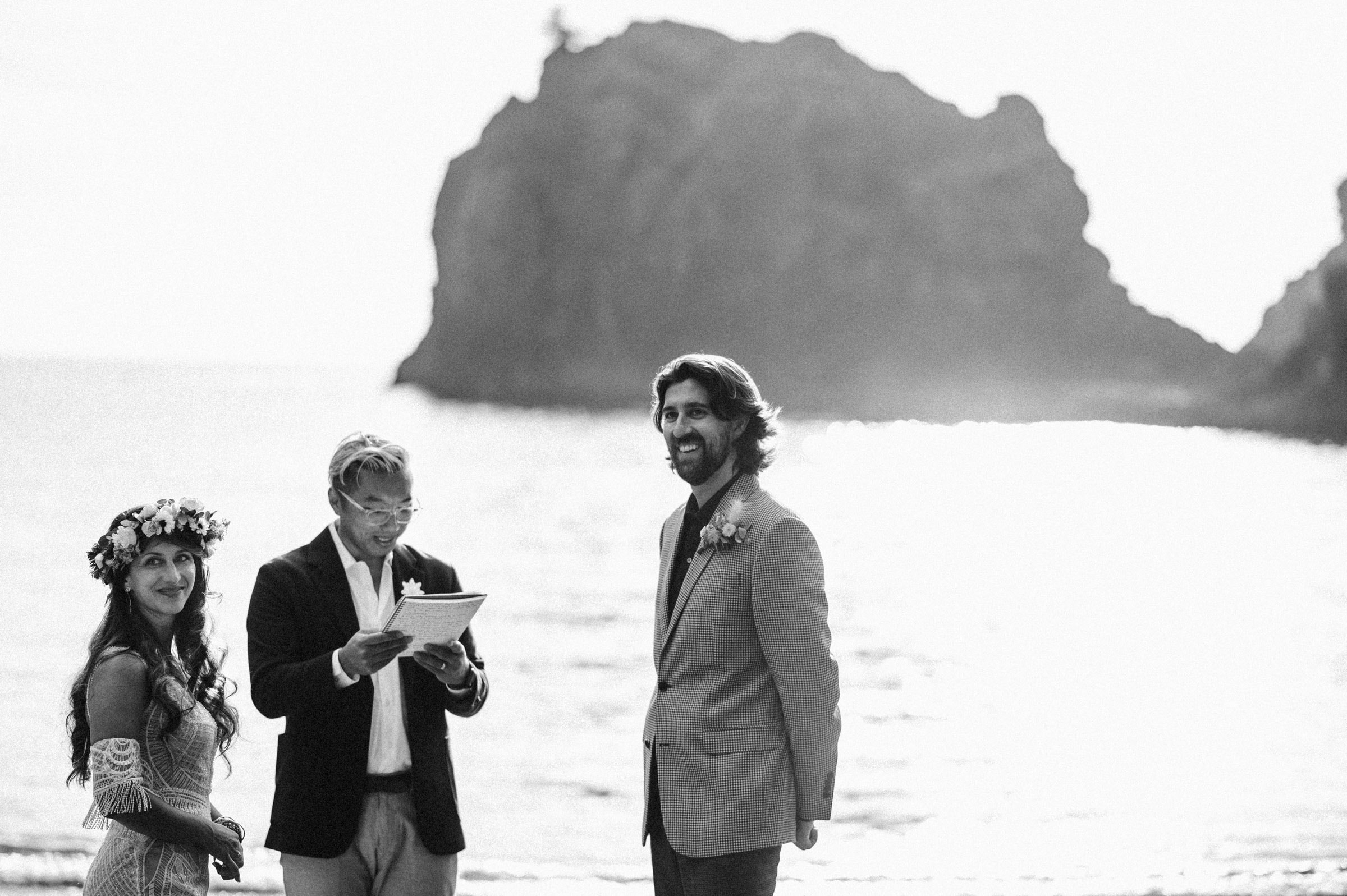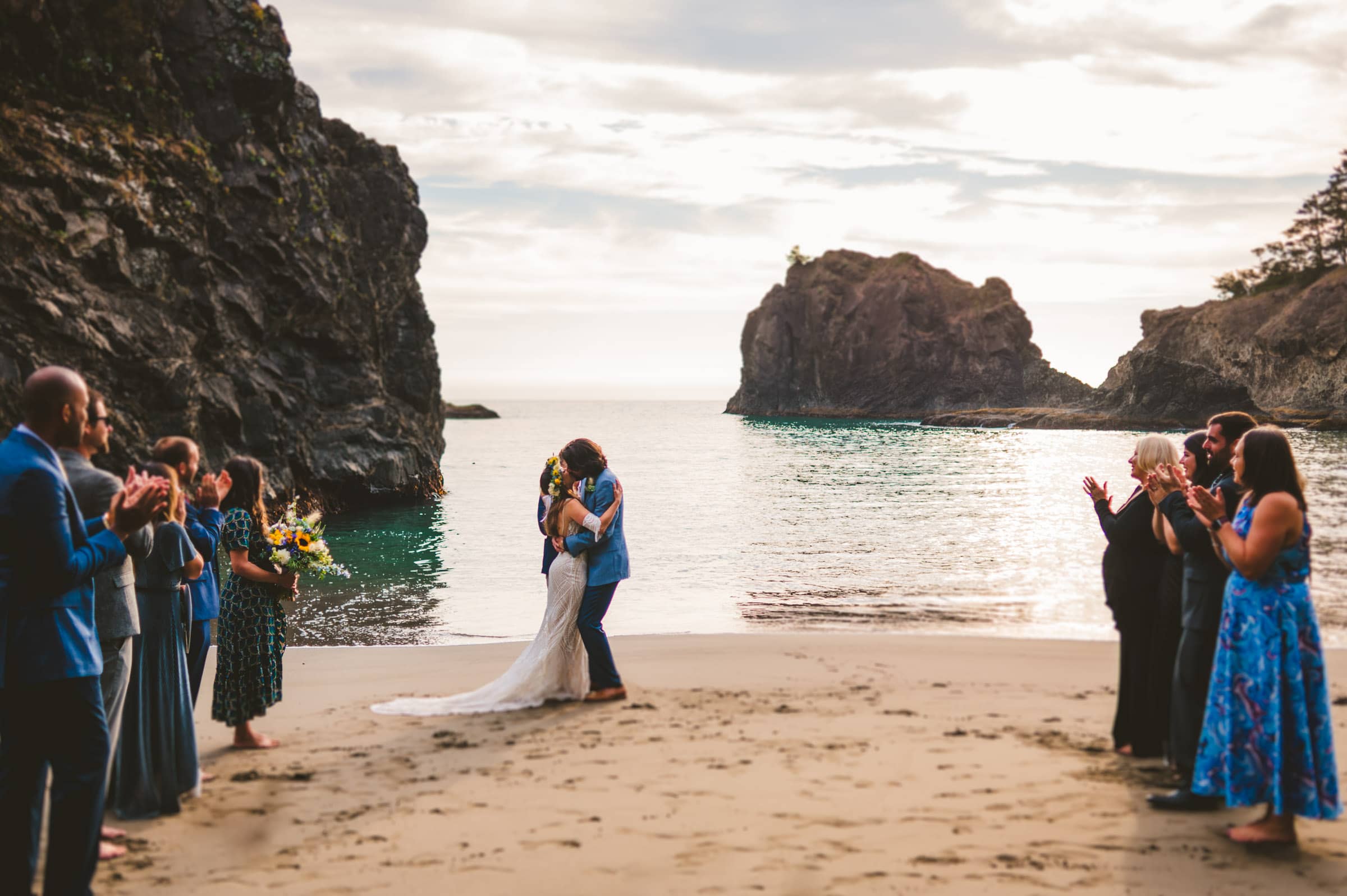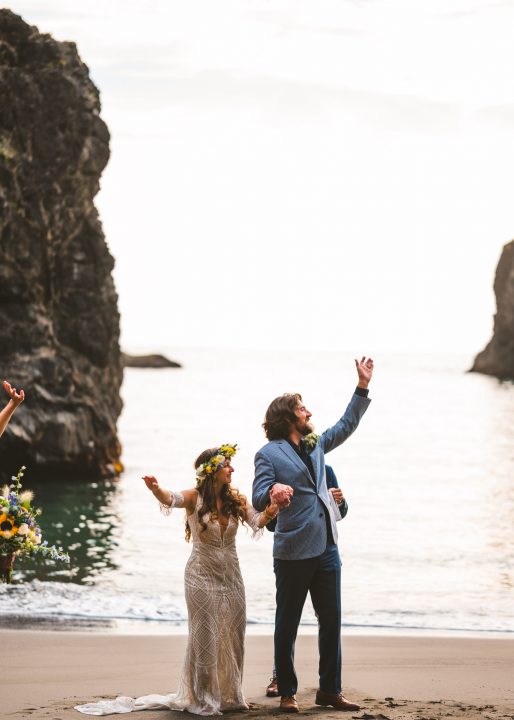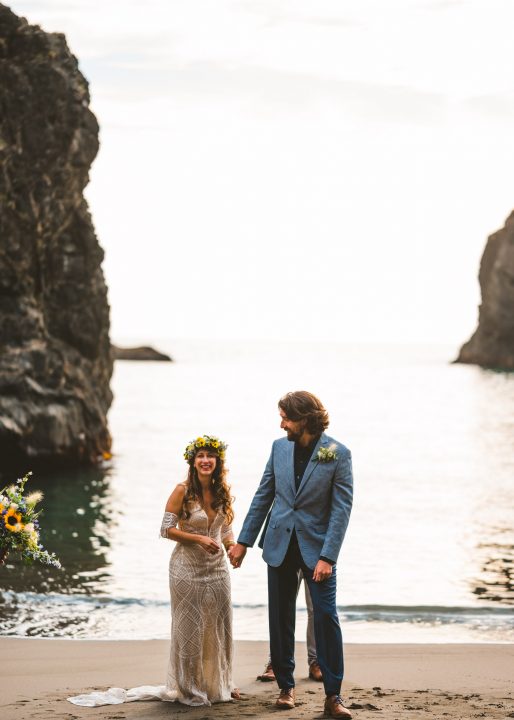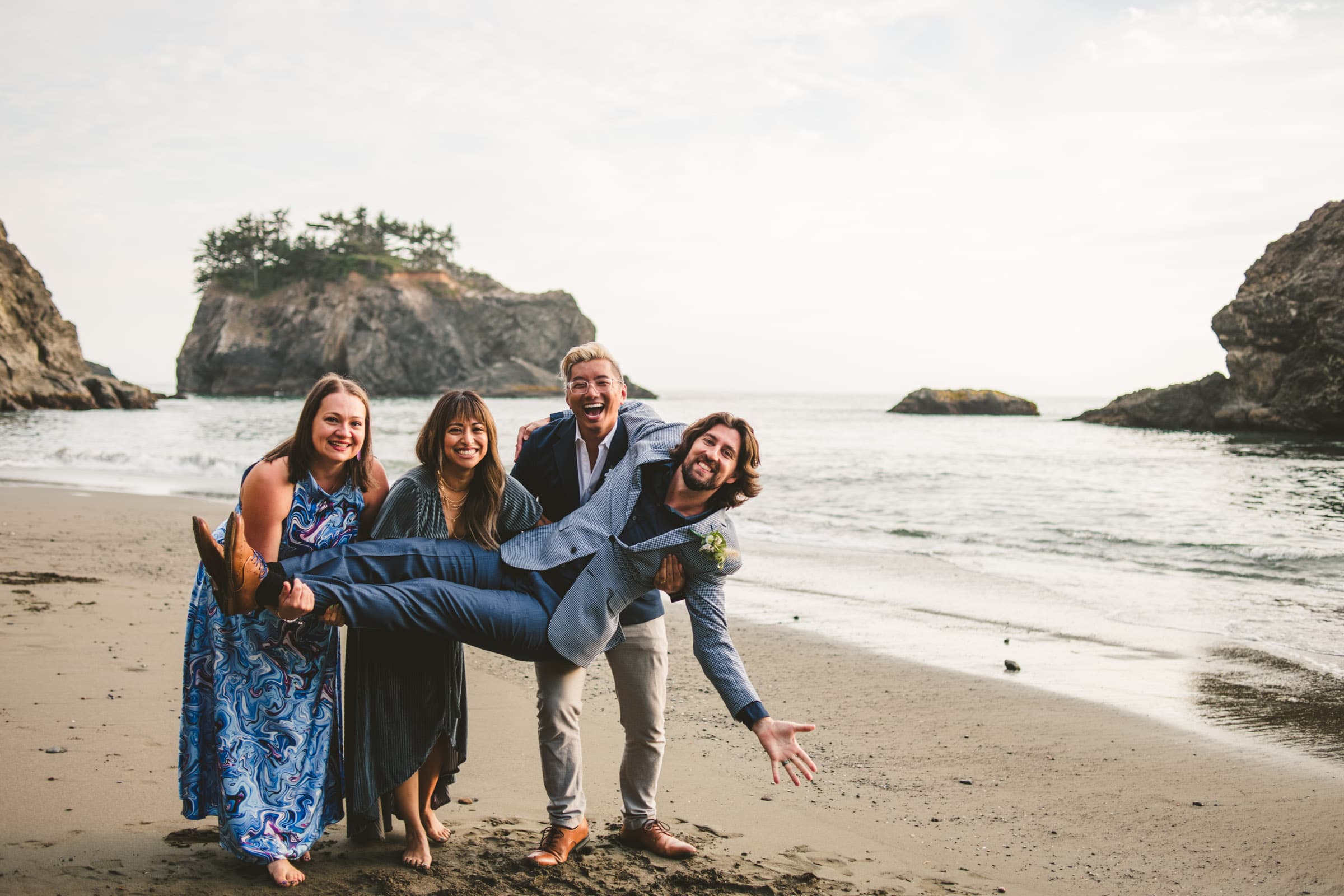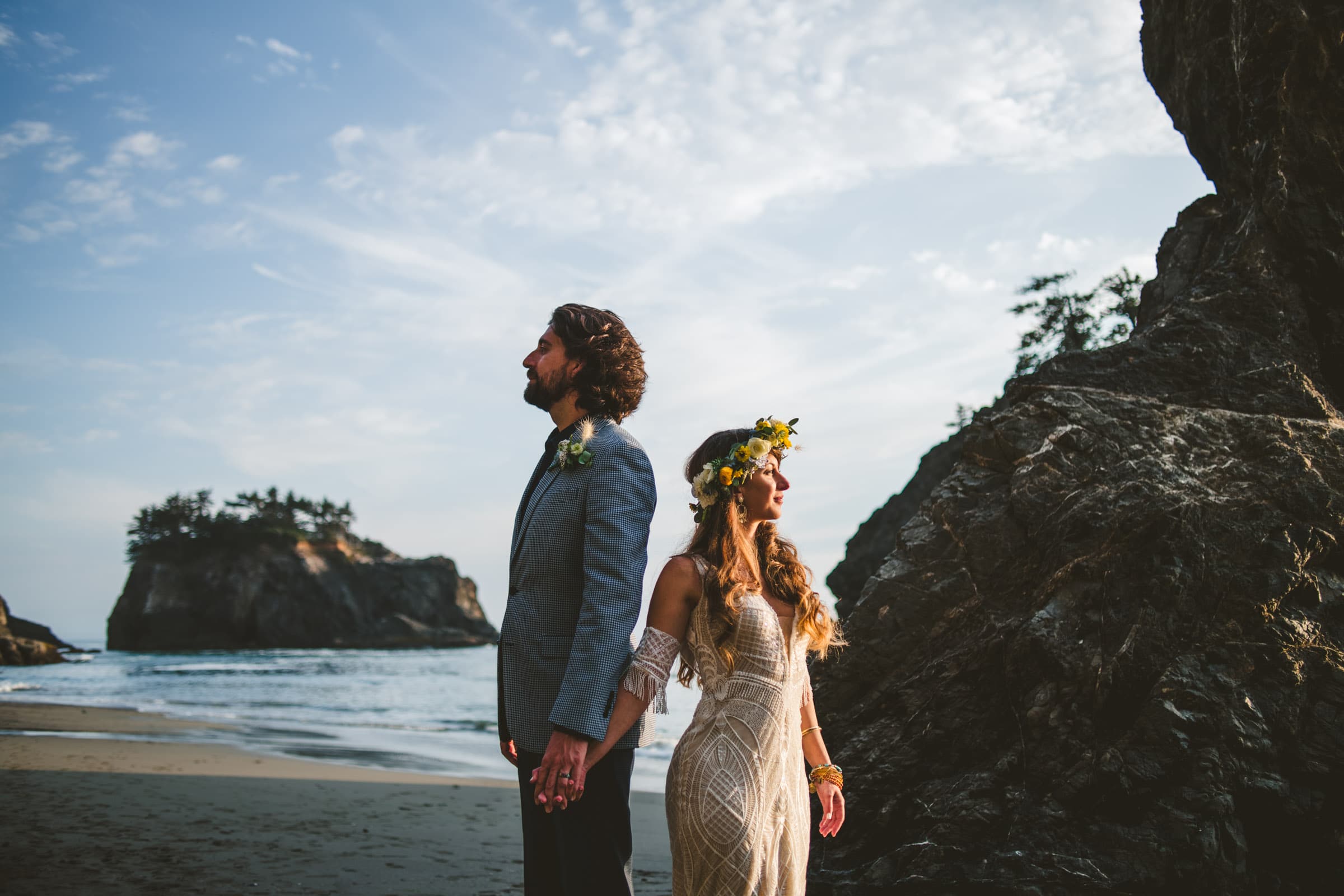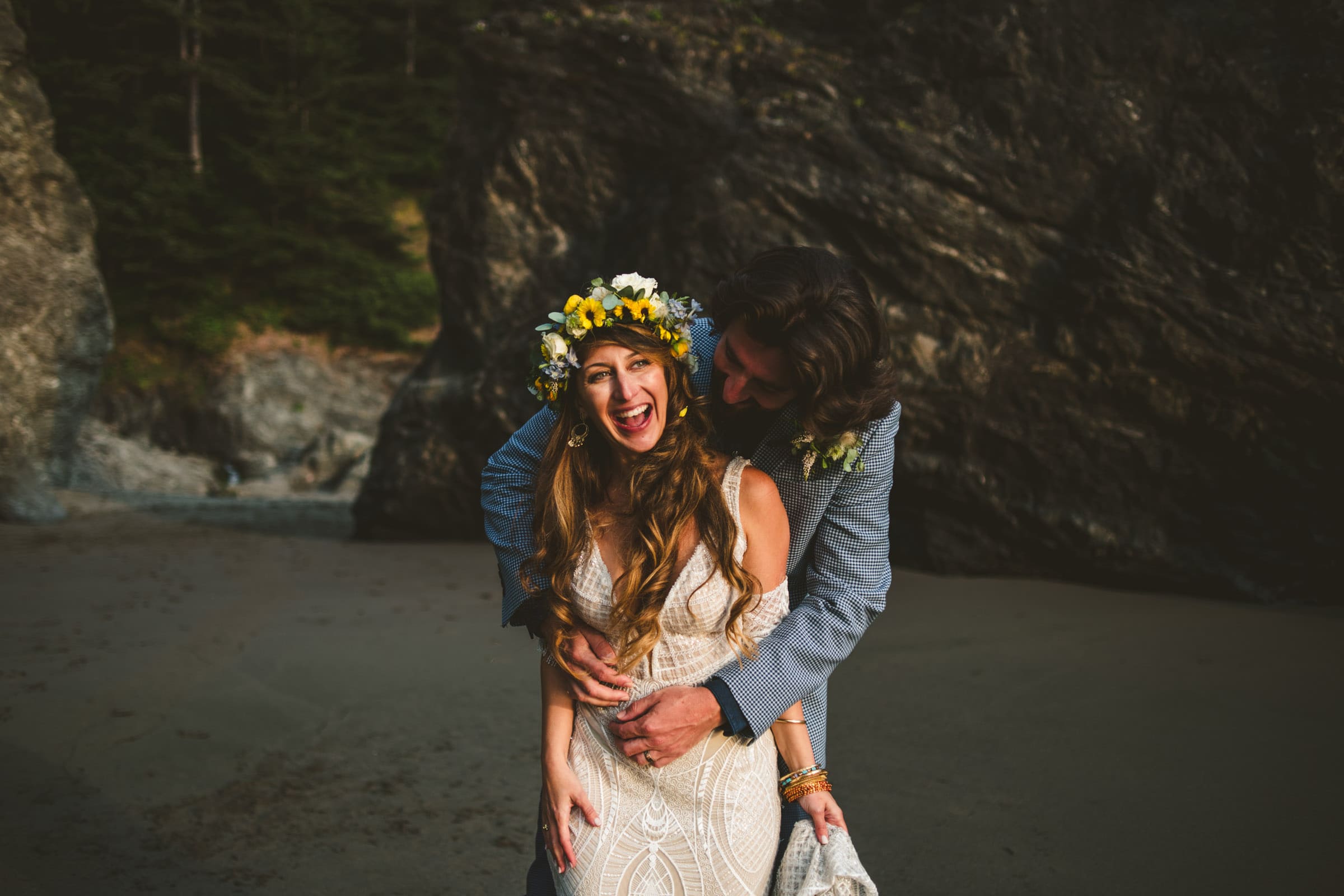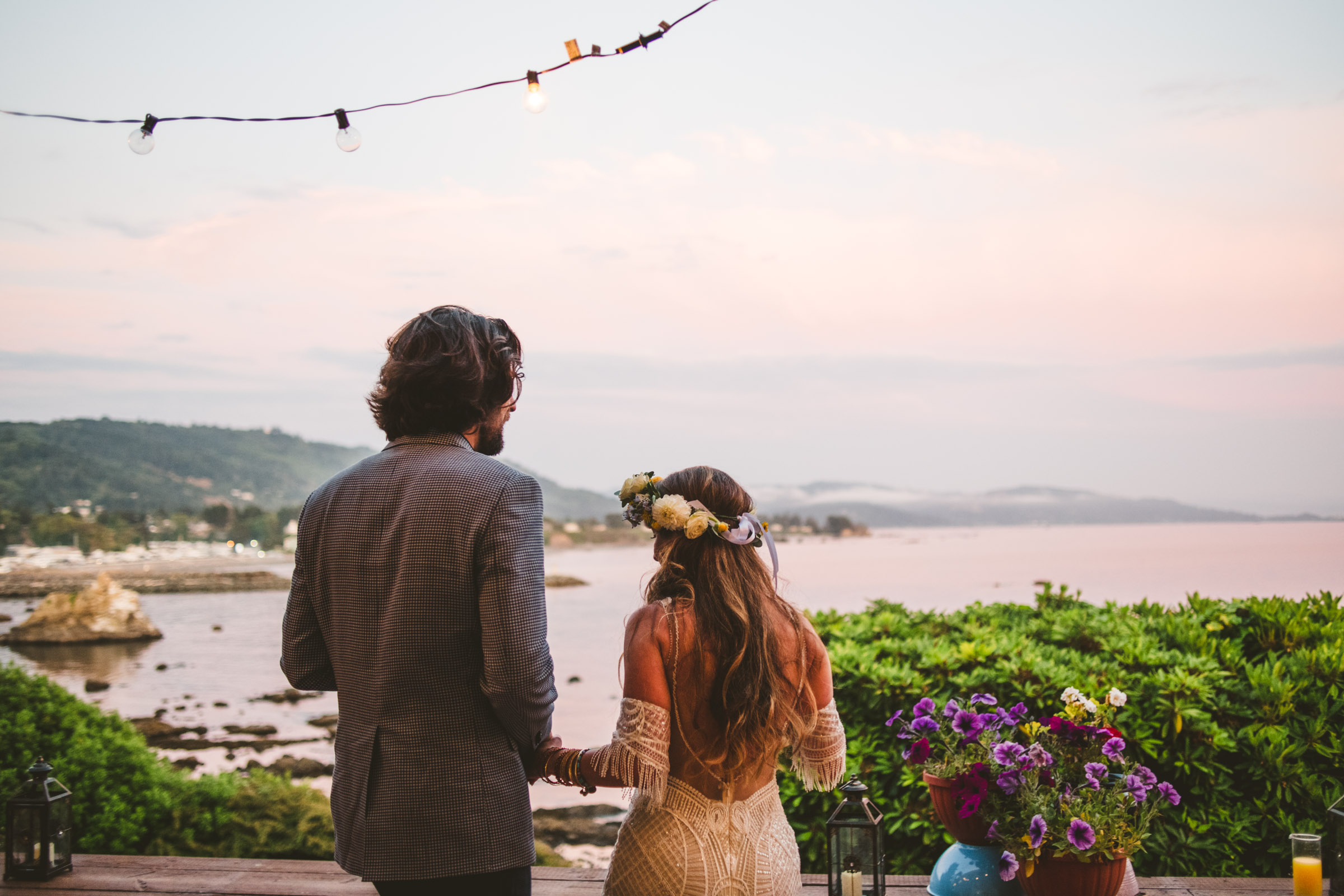 Awesome Places to Stay During your Samuel Boardman Elopement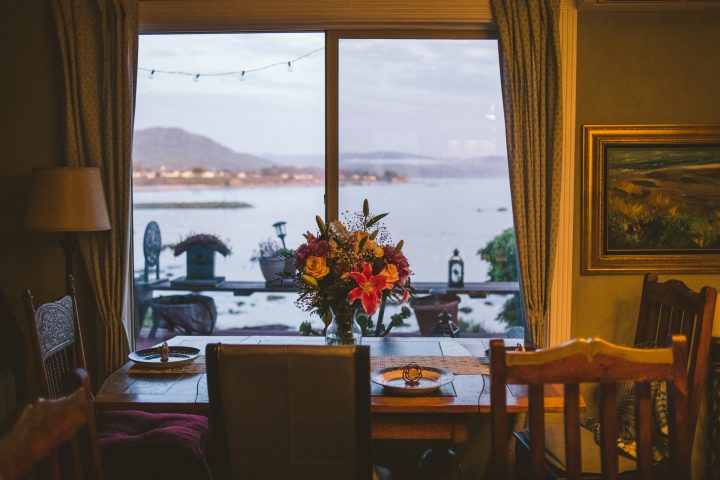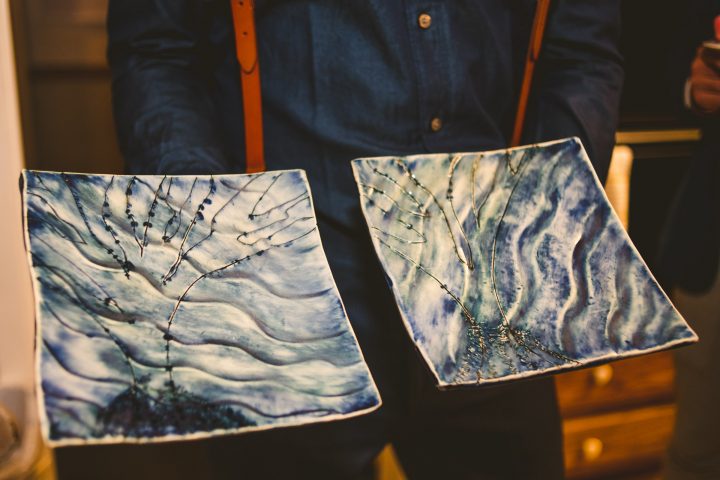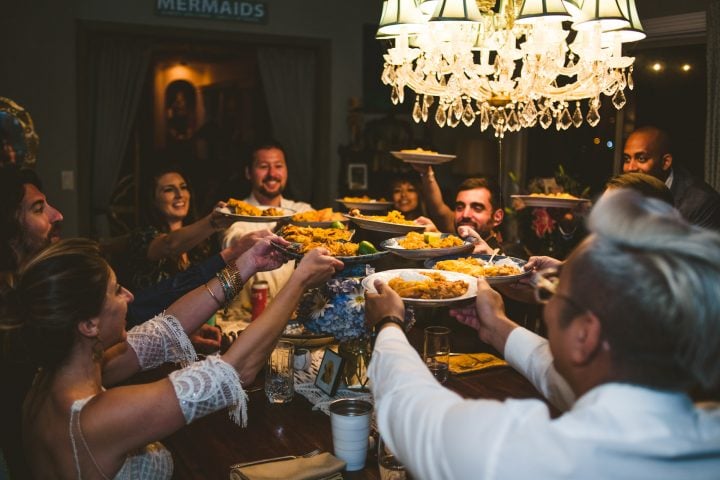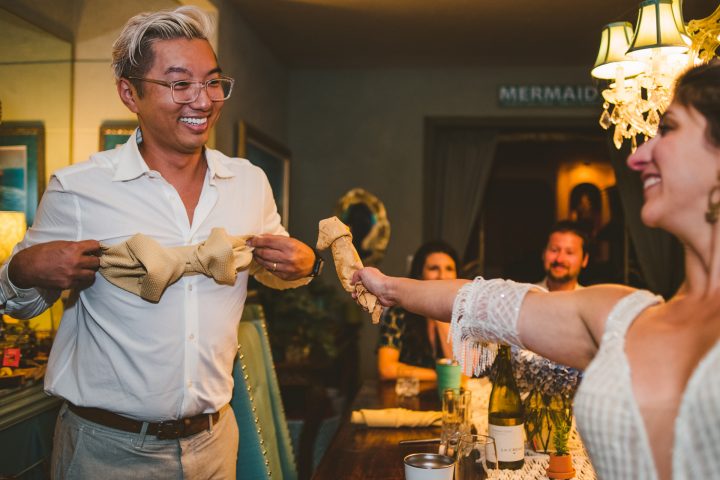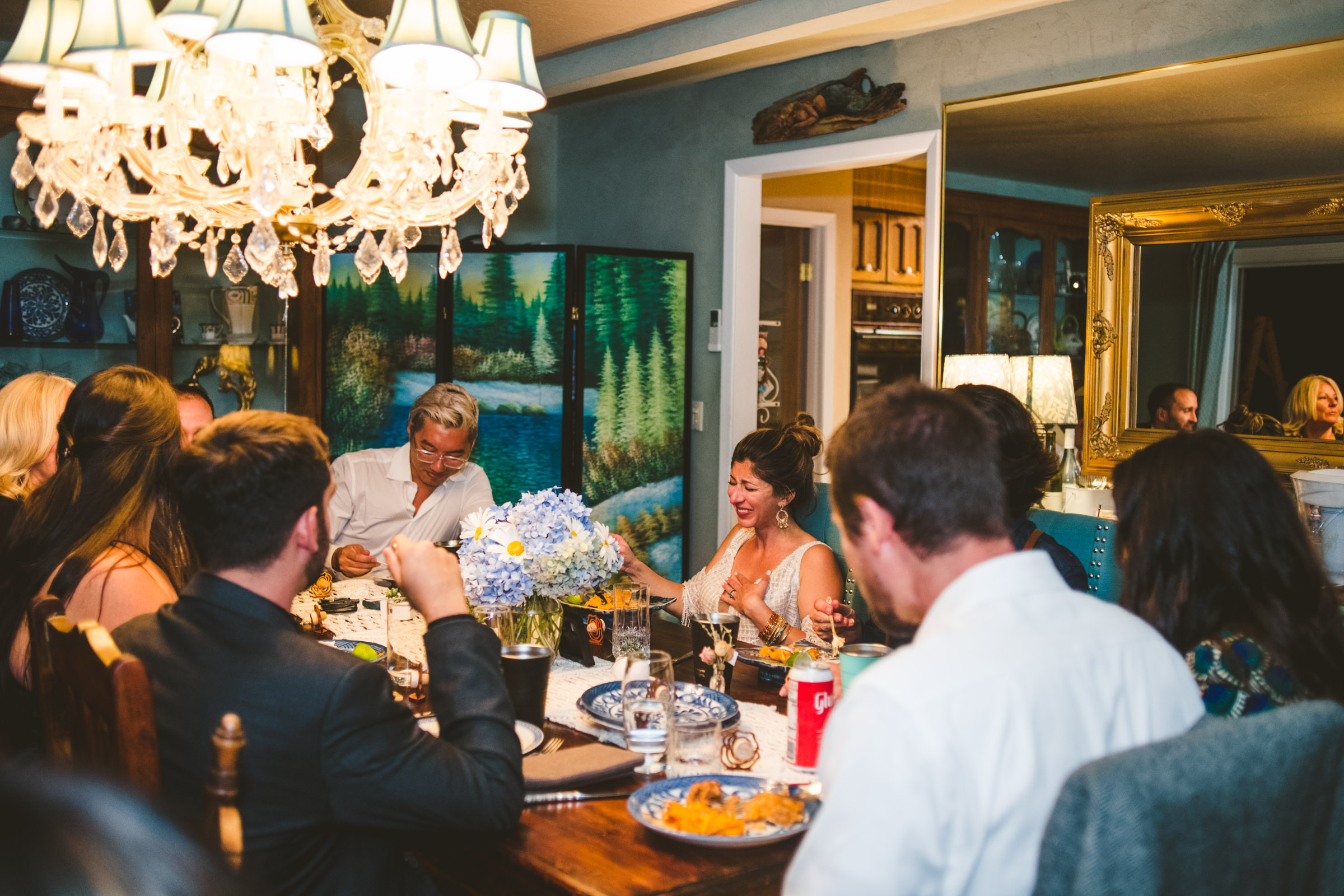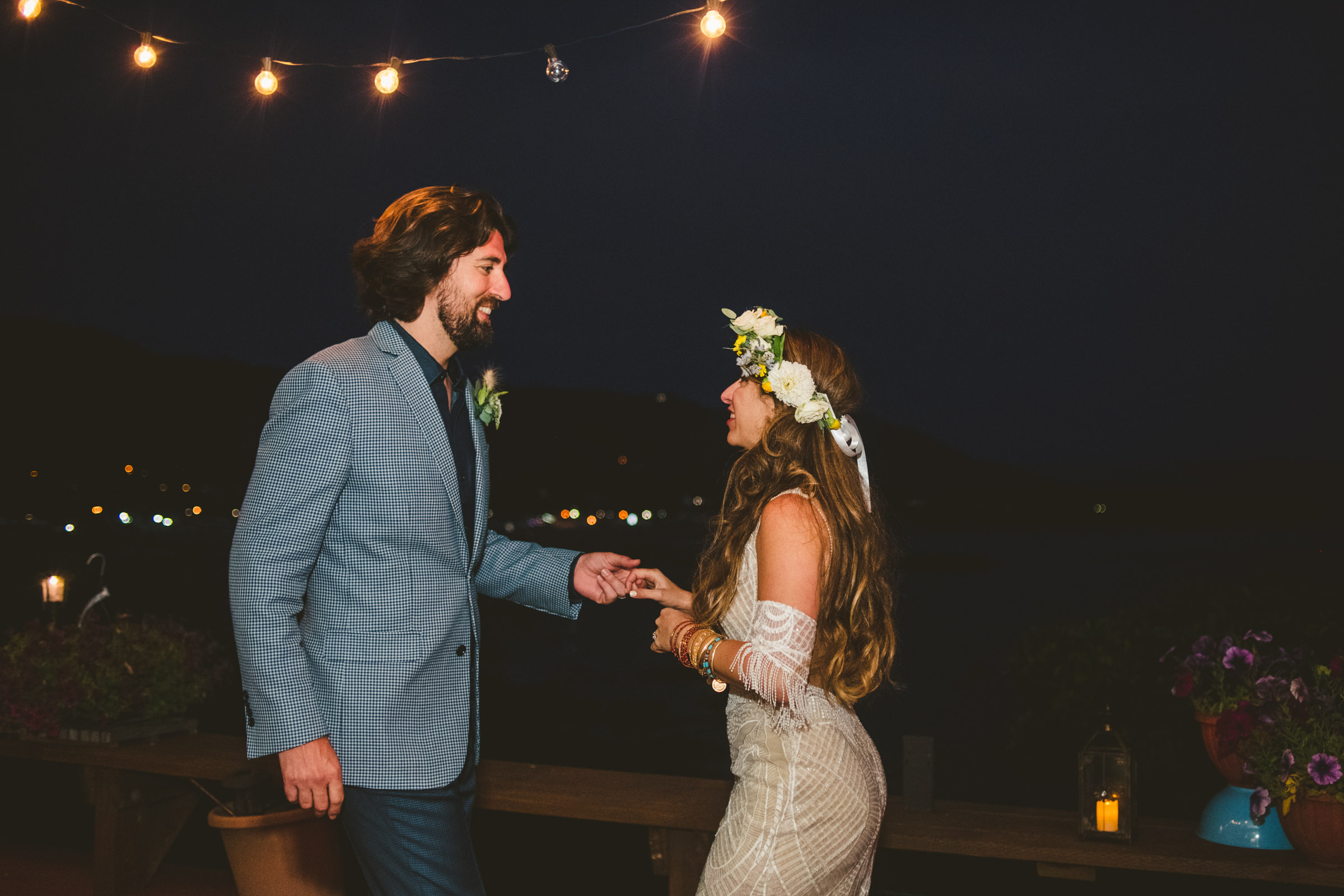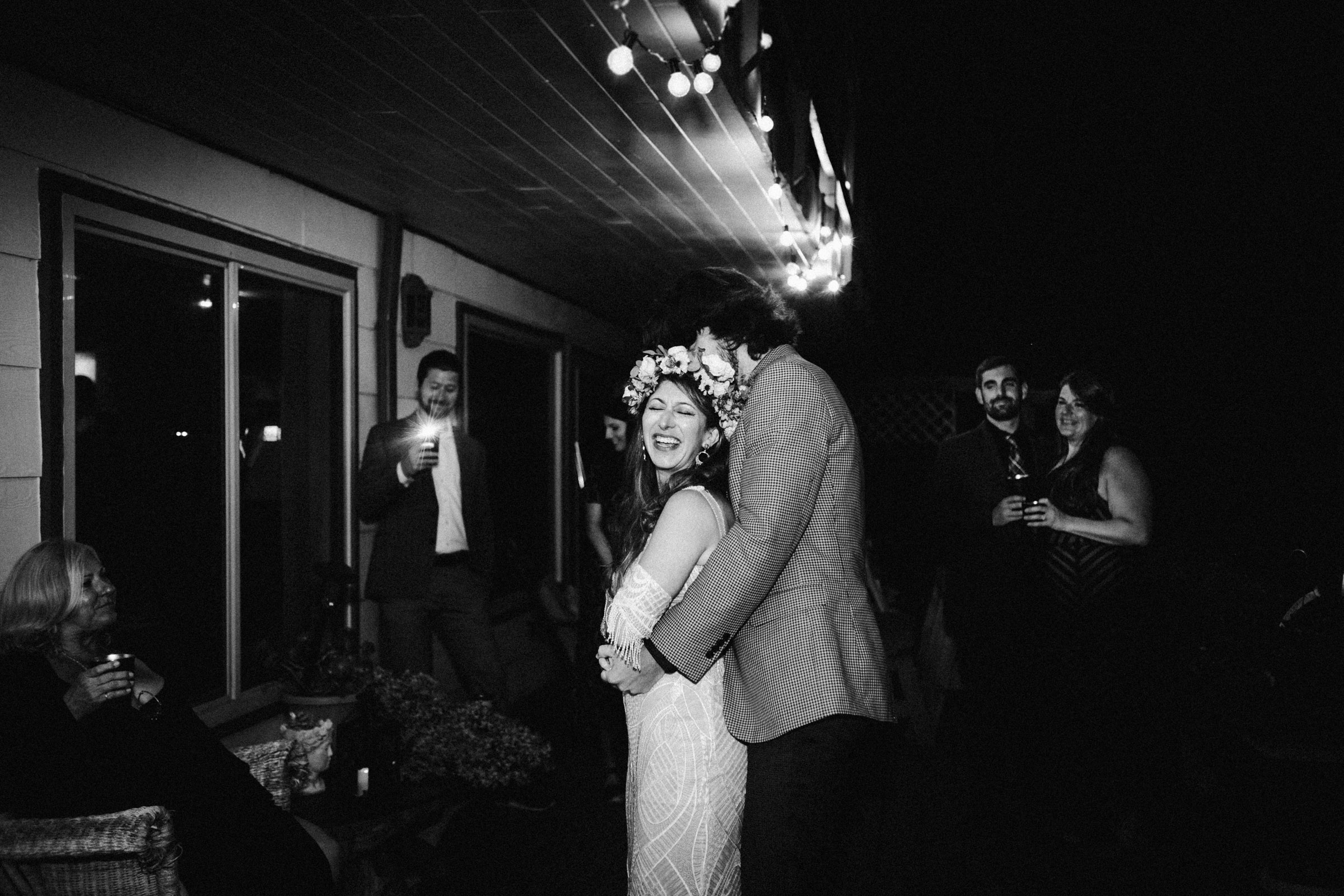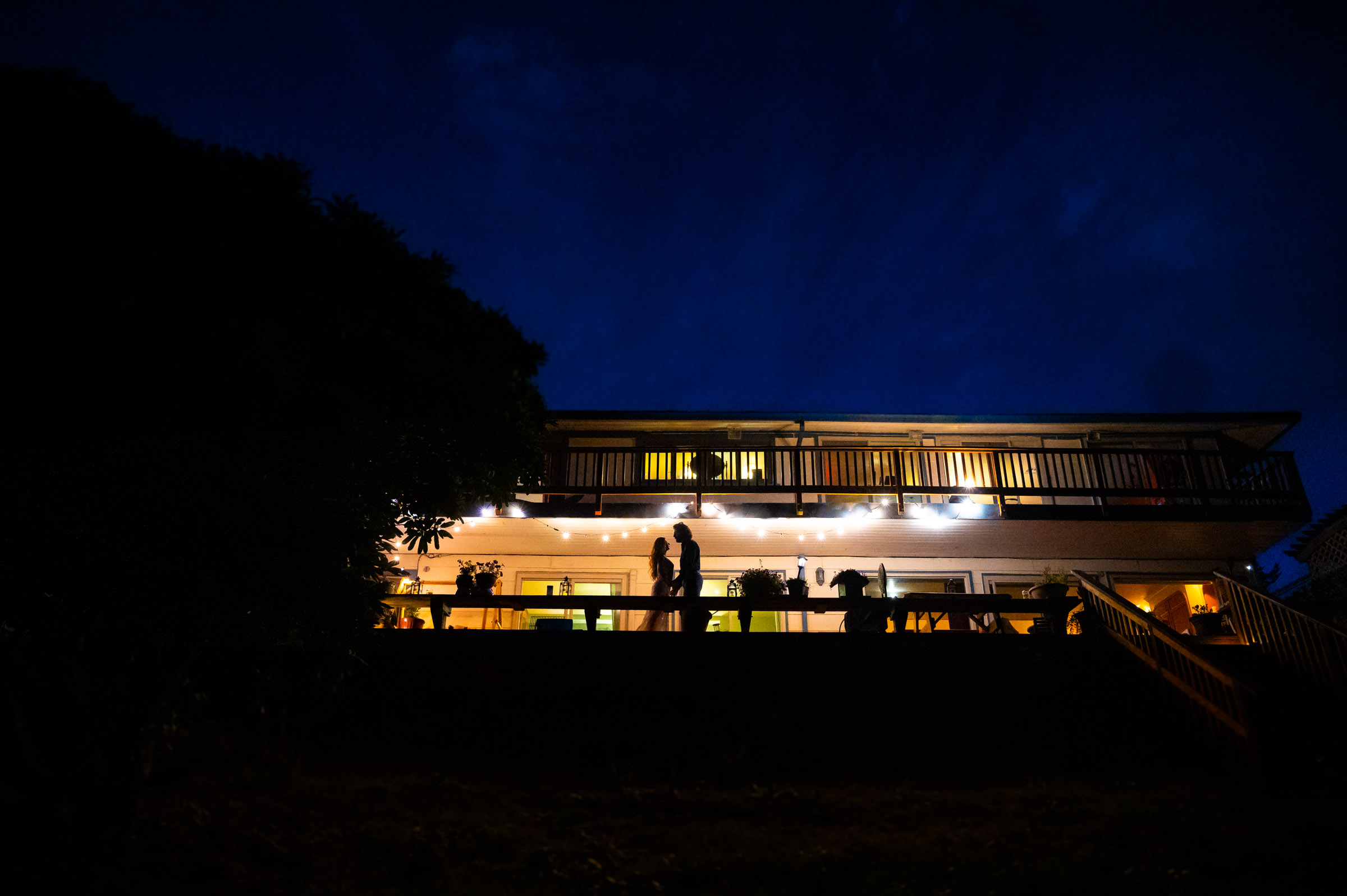 Where to Eat Near Samuel Boardman Scenic Corridor
Florists for Your Samuel Boardman Elopement
Samuel Boardman Elopement Package Pricing
4 hours – multiple days of elopement coverage anywhere in Oregon
Handcrafted Oregon elopement planning experience with unlimited assistance:

personalized location recommendations and questionnaires
Access to my list of the best Oregon elopement vendors & lodging
permit assistance
customized elopement timeline

Online gallery with full resolution and printing rights
48 hour sneak peak gallery from your Alaska elopement
Starting at $4,000 – Travel fees to ANYWHERE in Oregon are already included

View My Oregon Elopement Packages
Looking for more elopement inspiration?!
Check out these related posts: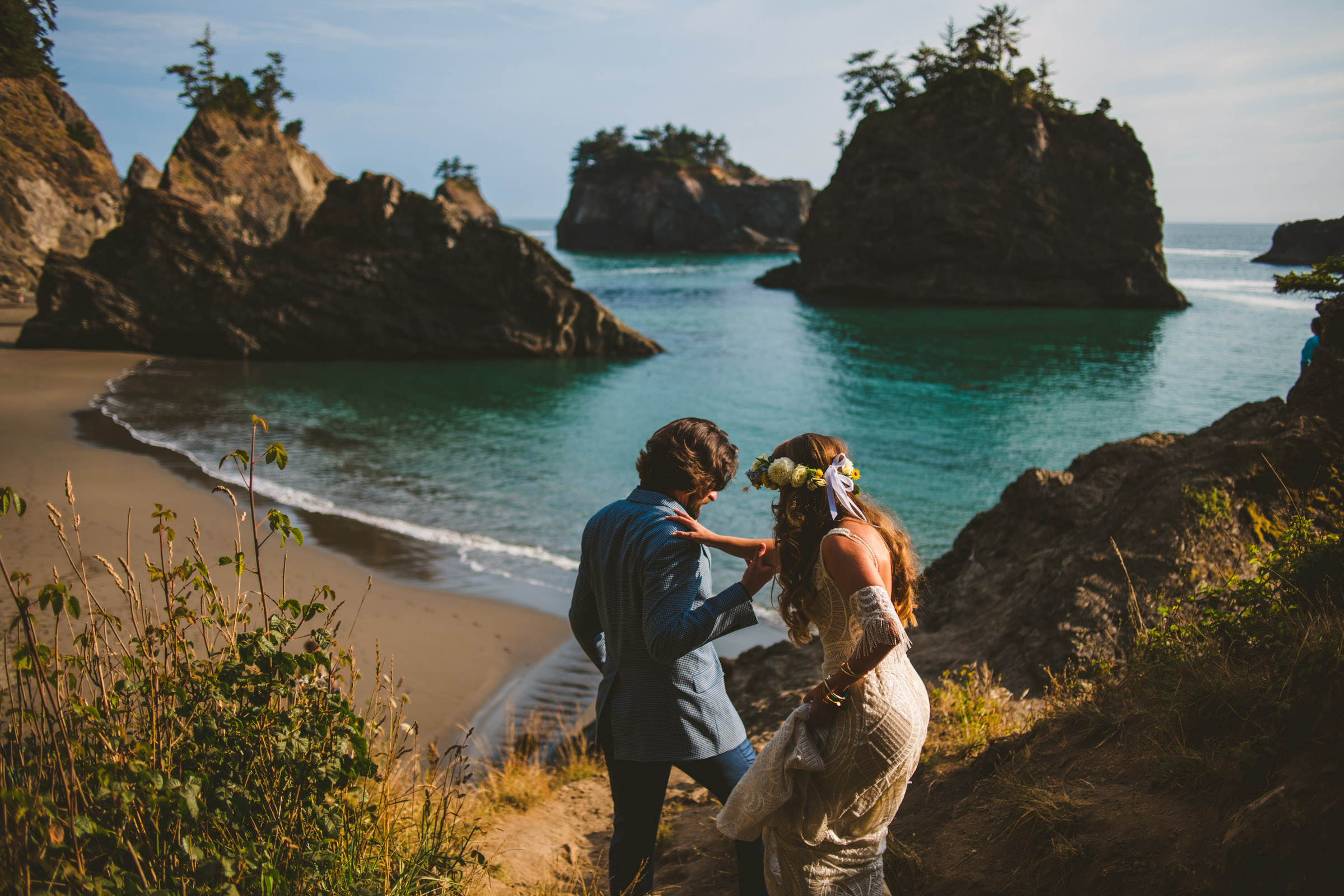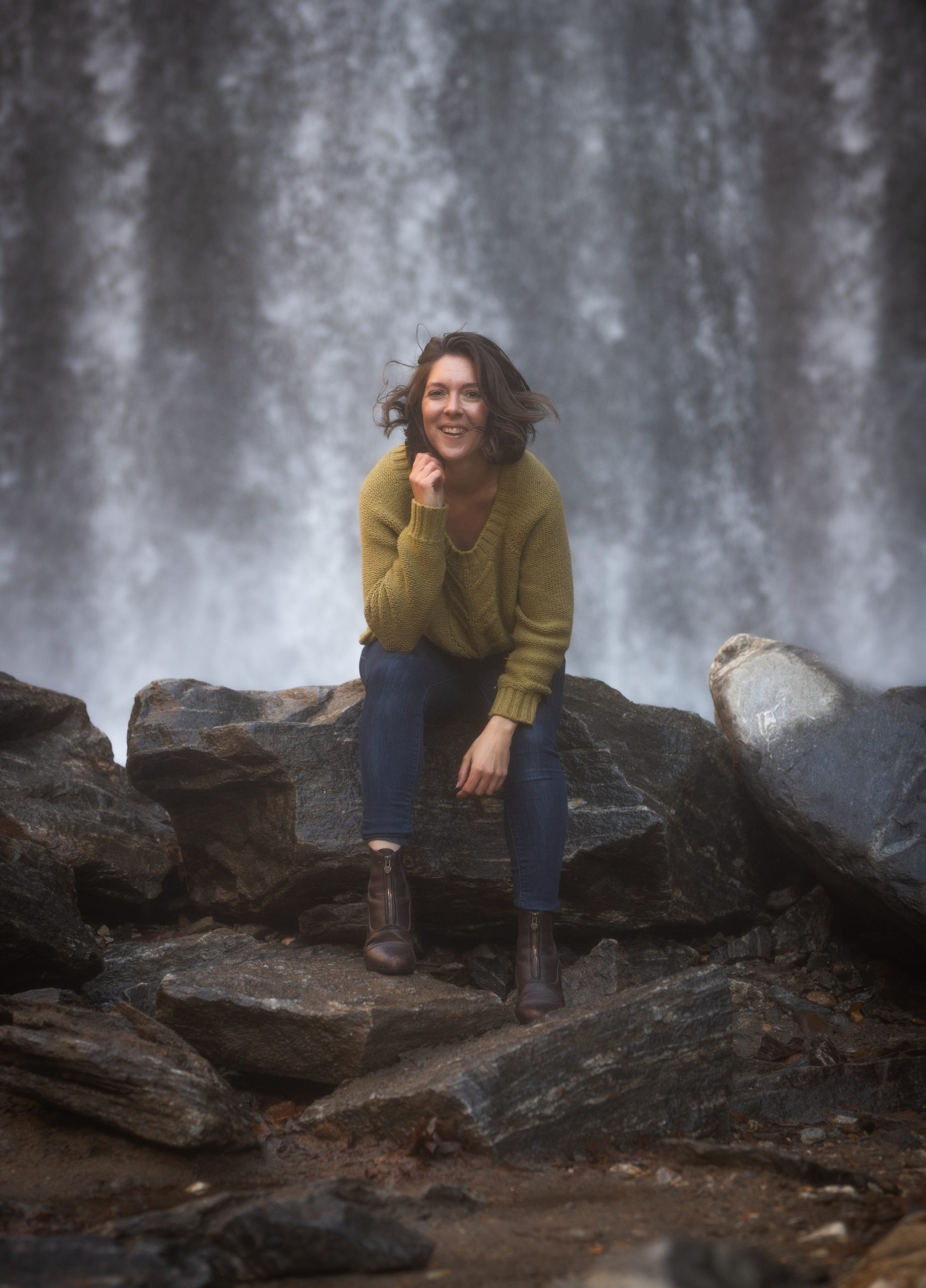 As an elopement photographer and outdoor enthusiast I get absolutely giddy with excitement when helping fellow adventure seekers, travelers, dreamers & fun-loving couples plan their experience based, intentional wedding days.
I live on the road full time traveling the country in my dream home on wheels – a 38' long fully off grid, converted bus.
Some of my favorite adventures include: Backpacking and ice climbing in Alaska, hiking the Napali Coast on Kauai, trekking in the jungles of Costa Rica.