Let's face is, having a big wedding isn't for everyone and that's 110% okay! In fact it's fantastic that couples are realizing that there are soooo many options when it comes to creating your dream day. You see, not every little girl or boy grows up dreaming of a big wedding, I know I sure as heck didn't!! I grew up climbing trees, hiking mountains and dreaming of exploring & adventuring in far off places like Patagonia or New Zealand with the person I love! After years of photographing big traditional weddings I'm turning my focus towards empowering couples to have a wedding day experience that is stress free, wild and true to them!
I truly the believe having an intimate wedding or adventurous elopement is the absolute best way to get married!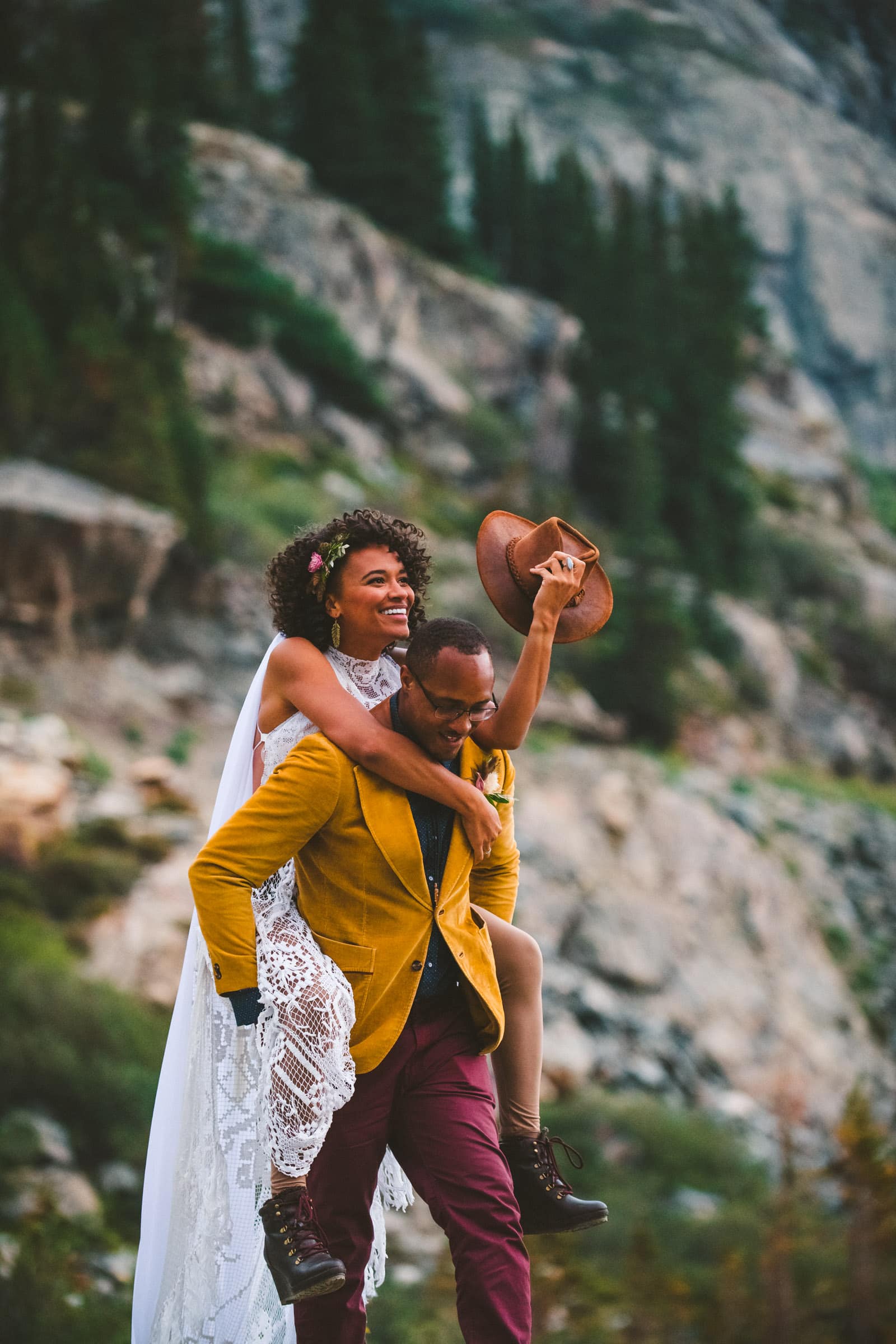 Before I get into the why, let's pause a second. Let me tell you what an elopement means to me:
An elopement is an intimate wedding for couples looking to ditch tradition and create an intentional, joy filled adventurous day focusing on the two people that matter; you and your fiancé!
There are really no rules to your
elopement & that's part of the fun!
You can plan a day or multiple days exploring a new place, or, visit a place with special meaning to you and your fiance. Your elopement can be just the two of you or you can have your favorite people join you on your grand adventure

!

Many couples put an emphasis on adventure & pick activities that they love doing together or something they've always wanted to do such as; sailing, flightseeing or helicopter charter, offroad jeep tour, ice climbing
Your options are unlimited, what will you chose!?!
Want someone else to take care of the planning so you can show up and enjoy an incredible elopement full of adventurous experiences?
I offer All Inclusive Elopement Packages custom planned for you!
Chances are, since you're reading this, you recently got engaged and you're trying to figure why eloping might be right for you. Maybe you're not in love with the idea of a big wedding but you don't know what the heck else to do (hint: this is not a great reason to have a big traditional wedding. I'm here to tell you that there are so many incredible ways to celebrate your wedding in a way that honors who you are!!) The thought of spending countless hours deciding the perfect color napkins or which seating arrangement will cause the least amount of drama makes you cringe.
The headache of planning a big wedding may be reason enough to elope instead but if you're still wondering what other reasons there are to elope then keep on reading!
I'm so excited to share why an adventure wedding or elopement might be right for you and your partner!
Want Elopement Inspiration?
Start with these resources: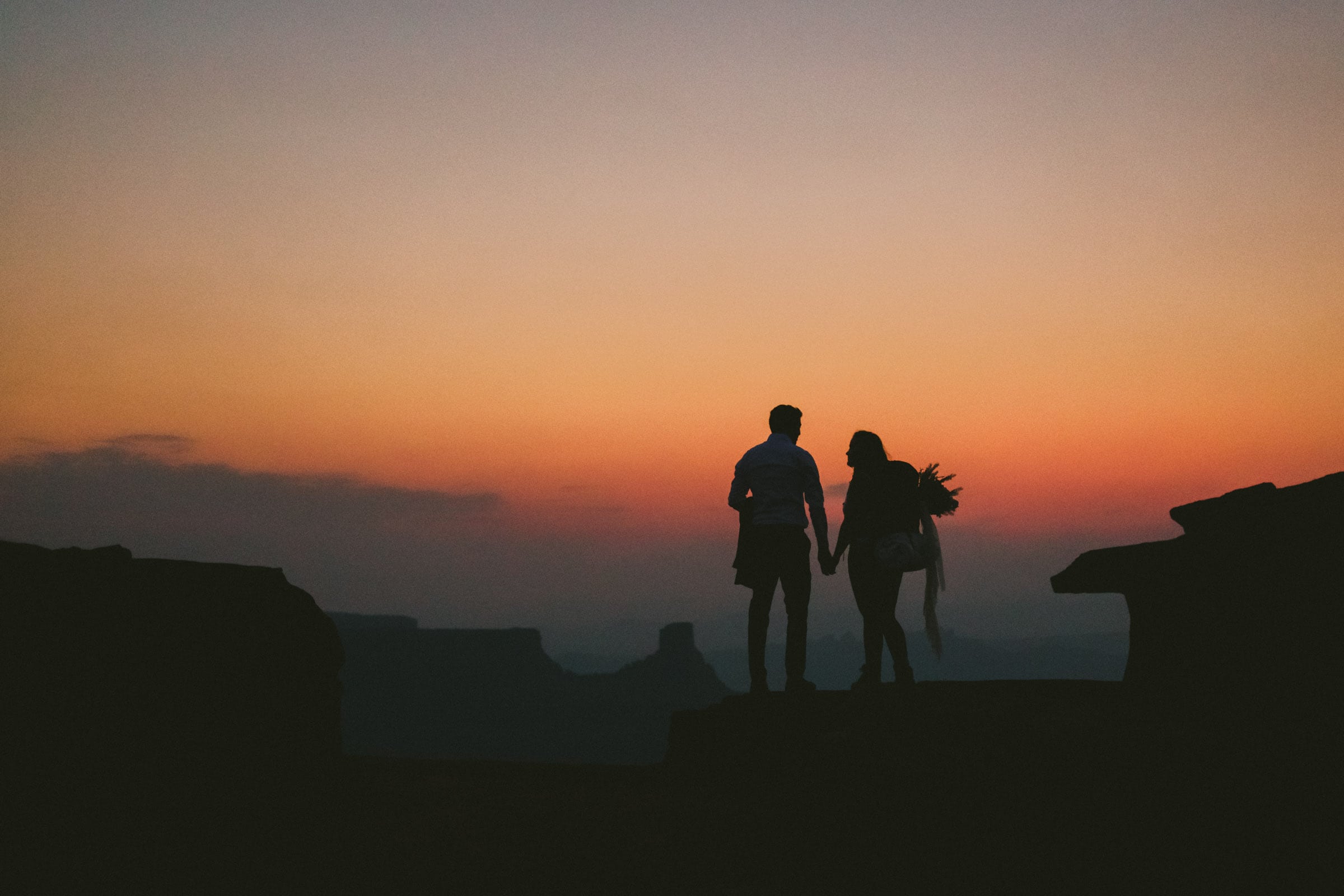 Why Elope? Reason to Elope #1
Elopements allow you to celebrate your wedding day, your way!
Zero limitations and a whole lot of adventure!
When you choose to elope you're choosing to have a day free from obligation – Think about what that really means and how exciting that really is!!! You see most couples planning their wedding will quickly discover they are making decisions that are solely to please other people which can end up compromising your vision for your wedding day!

Your wedding day should be a reflection of who you are as a couple.
If you're best days together are spent hiking, traveling & exploring new places, kayaking rivers, rock climbing, jumping out of airplanes why should your wedding day be any less adventurous?!
The answer is, It shouldn't!!!!!

Let's break it down a little more. When you elope you have complete control over your day; you decide where your money is best spent, how your time is spent, where you want to go and who gets to go with you. That's right, elopements aren't just for couples who want to run off together in secret! Want to elope and bring your favorite people along? Do it!

Each elopement I've photographed is completely customized for the couple whose day we're celebrating!
Craving an overnight backpacking trip in the Sierra Nevadas? Let me help you plan that! Want to elope somewhere tropical with your closest friends and family, I want to help make your vision a reality! Elopements are for couples who crave incredible experiences and I want to help make your wedding day the most incredible experience yet!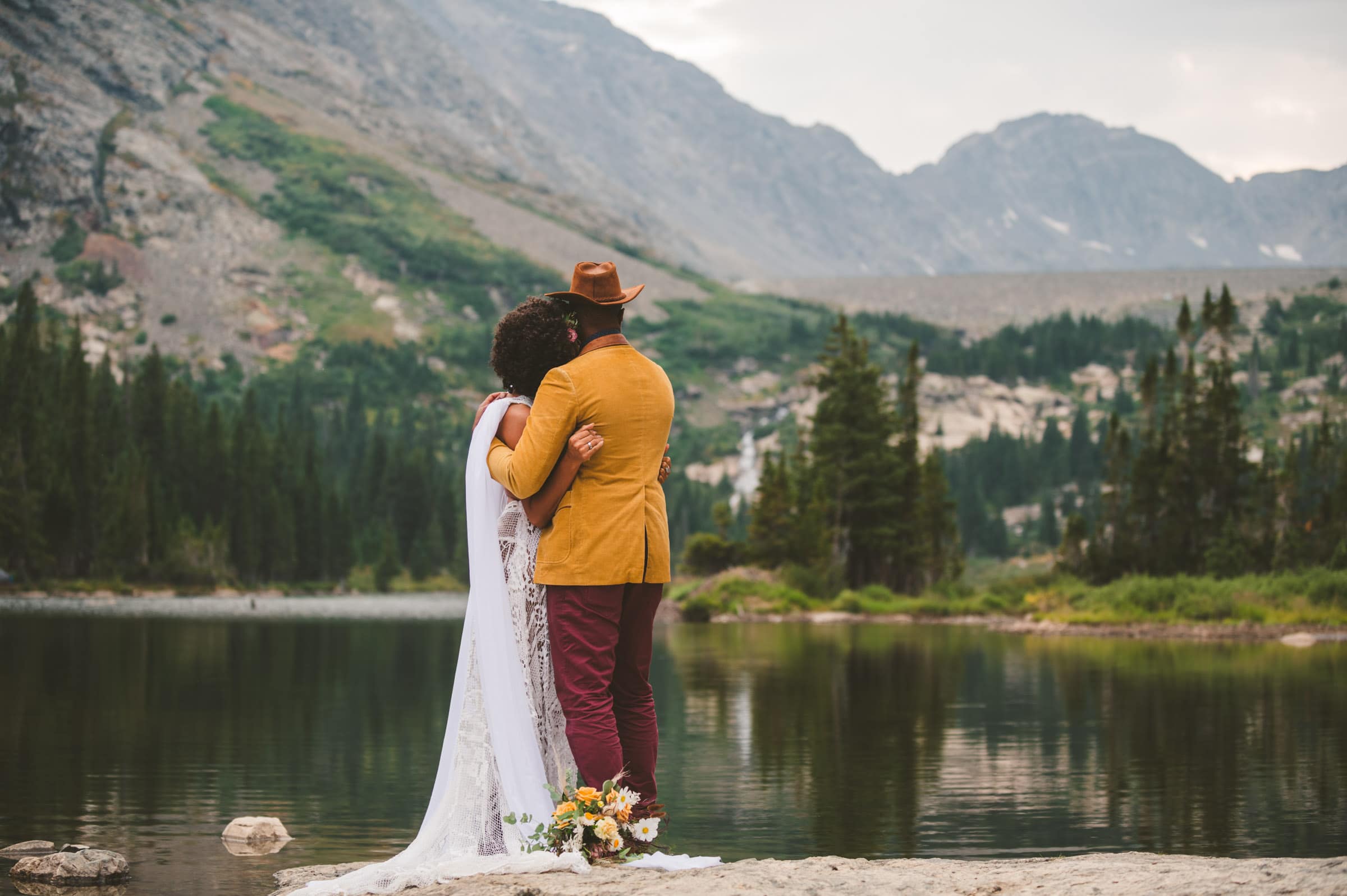 Why Elope? Reason to Elope #2
The Thought of a Big Wedding Stresses You Out!!
The day you commit to spend the rest of your lives together should be filled with joy and authenticity! Much of the time, big weddings can create unwanted feelings of anxiety and stress… Here are some of the main sources:

– You're not a planner and the details planning a big wedding can become really overwhelming, really fast.
– You don't like being the center of attention.
The idea of pouring your heart out to your partner in front 150 people sounds intimidating as hell, quite frankly terrifying. When you elope you can make the most intimate of promises to each other without feeling like you're putting on a show.
– Family Drama.
Let's face it, families can be complicated. When you elope, you get to choose who gets to be a part of your intimate wedding day. If you're close with your family and it's important to have them along for your adventurous elopement then that is so incredibly special and you should have them there! Likewise if you have a group of close friends who you want by you're sides on your greatest adventure yet then have them join you! Just make sure the people joining you are 100% in support of your vision and excited to keep the focus on what matters; the two of you and your epic commitment to each other!

I have had sooo many couples that had a traditional wedding who look back on their wedding day and wish they had eloped instead. They realize that their wedding day wasn't actually about them and it felt rushed and stressful!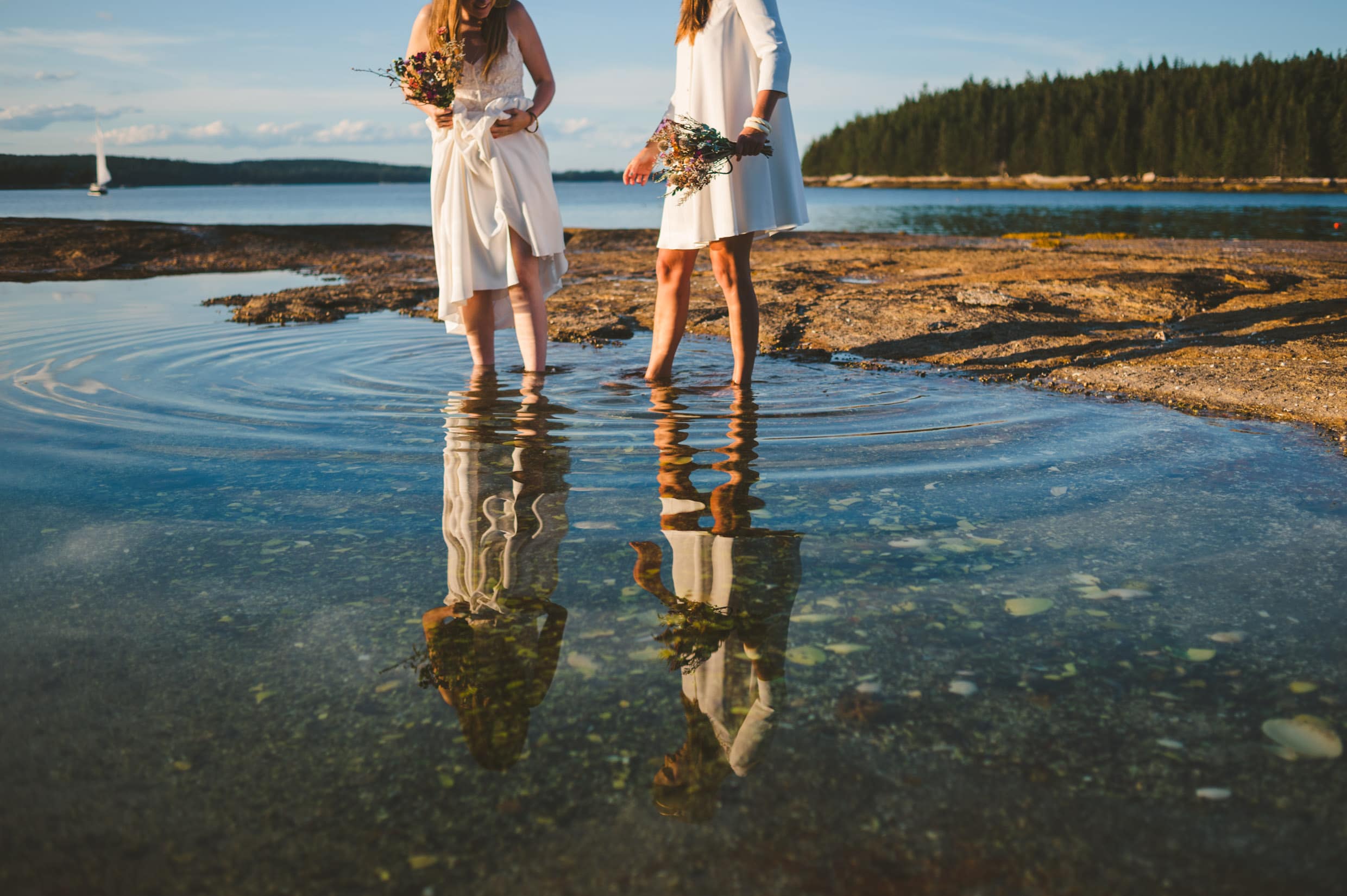 Why Elope? Reason to Elope #3
Money, honey! Eloping allows you to prioritize creating an amazing experience & epic memories instead of "stuff" that disappears at the end of the day!
Excuse my language but weddings are fucking expensive! The average wedding in the US in 2019 was over $33,000… That is way to much money to spend on a day that doesn't have you so freakin over the moon excited! Way too much money to spend on a 8 hour day that will fly by with the blink of an eye. Before you know it you're wedding reception will be over and you'll realize you barely spend any time with your partner! I'm not judging those that choose to have a big wedding if it is 100% what they've dreamed about their entire life! But don't have a great big wedding if you're only having a traditional wedding because that's what all your friends did and you don't know what else to do!
If you can't imagine getting married without your friends & family in tow, invite a core group of your favorite people & make it a week long celebration somewhere epic!
When you elope you can splurge on the things that matter to you! You can elope somewhere absolutely incredible that you've always dreamed of going (and then turn your elopement into an extended honeymoon!!), have a day full of epic experiences, splurge on an amazing meal, get that dream wedding dress you always wanted or hire your dream adventure elopement photographer (Hi, Hi, Hello 🙂 )
When you elope you can be very intentional about where and how you spend your money.
Splurge on the things that matter to you and skip the rest!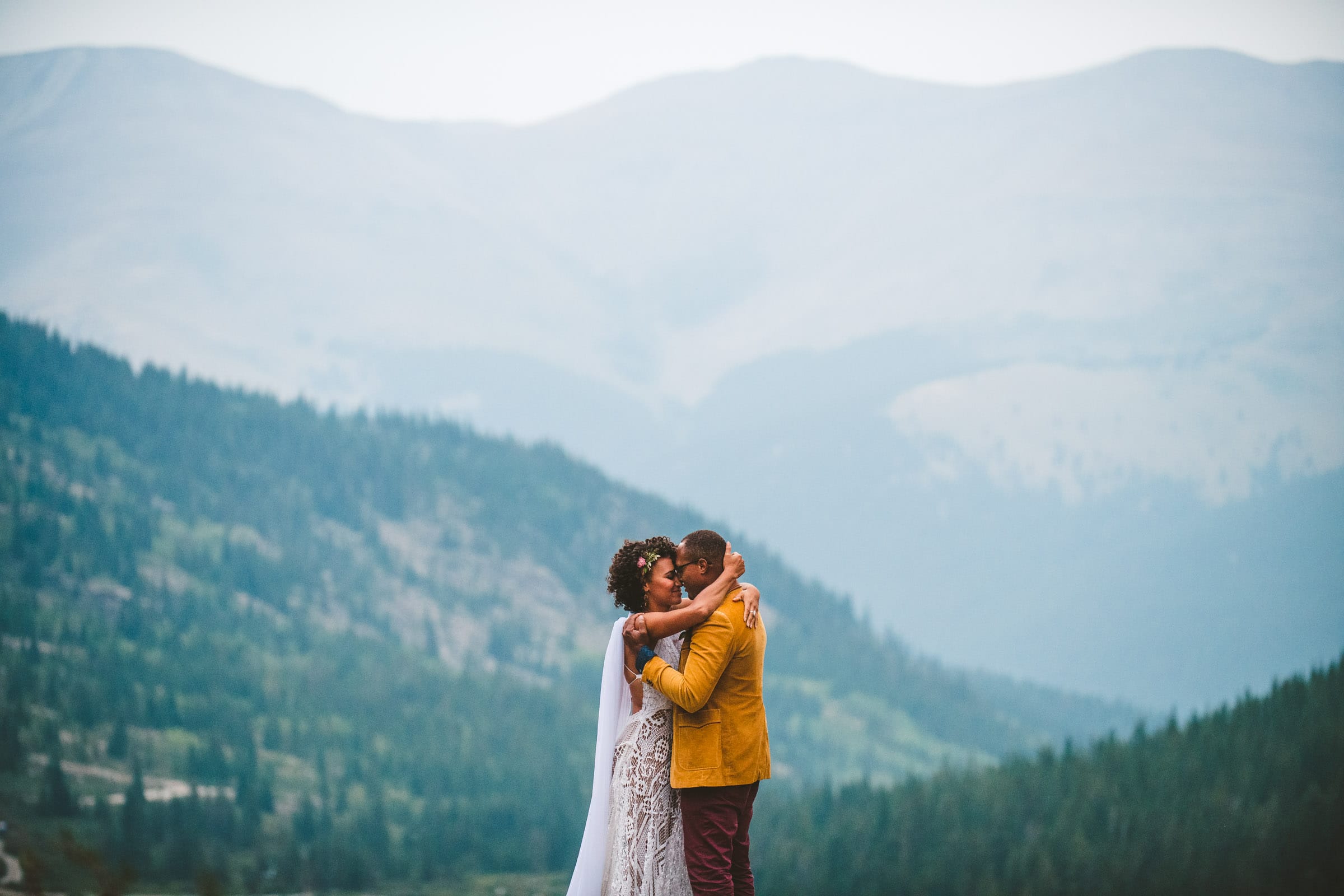 Why Elope? Reason to Elope #4
For the Epic Photos and Even More Epic Memories We'll Create!!

Choose Your Own Adventure!
When you elope you're not stuck to the same constraints of a traditional wedding. Want to hike 10 miles to the top of a mountain where the only witnesses are mountain goats? Do it! Always wanted to take a helicopter tour of the Napali Coast? What better day than your wedding day to try something new.
With a traditional wedding you have a strict timeline to adhere to and that usually includes multiple hours for hair and makeup. But when you elope you dictate the timeline so you can do whatever you want! Wake up in the morning together, go cliff jumping, stroll down an incredible beach or do absolutely nothing but snuggle in bed – It's your wedding day!

This is why elopements are such a beautiful thing! With a small guest list (or none at all!) you have the spaces to fully immerse yourself in your elopement day. There are no rules regarding how your elopement day should look or a particular timeline you need to follow. You're in control!
Full day elopement photography storytelling
Having the full story of your wedding day captured in pictures is something that is completely normal for big weddings, why should your intimate adventure wedding or elopement be any different? It shouldn't! Your elopement is not a multiple hour, awkwardly posed photo shoot. When couples hire me to photograph their elopement my focus is on creating an experience that is authentically them. I want to capture you having the best day of your lives. Consider me a friend, your biggest advocate to having the best day ever!
You're always craving the next adventure, why should your wedding day be any different…. Your wedding day should be your greatest adventure yet!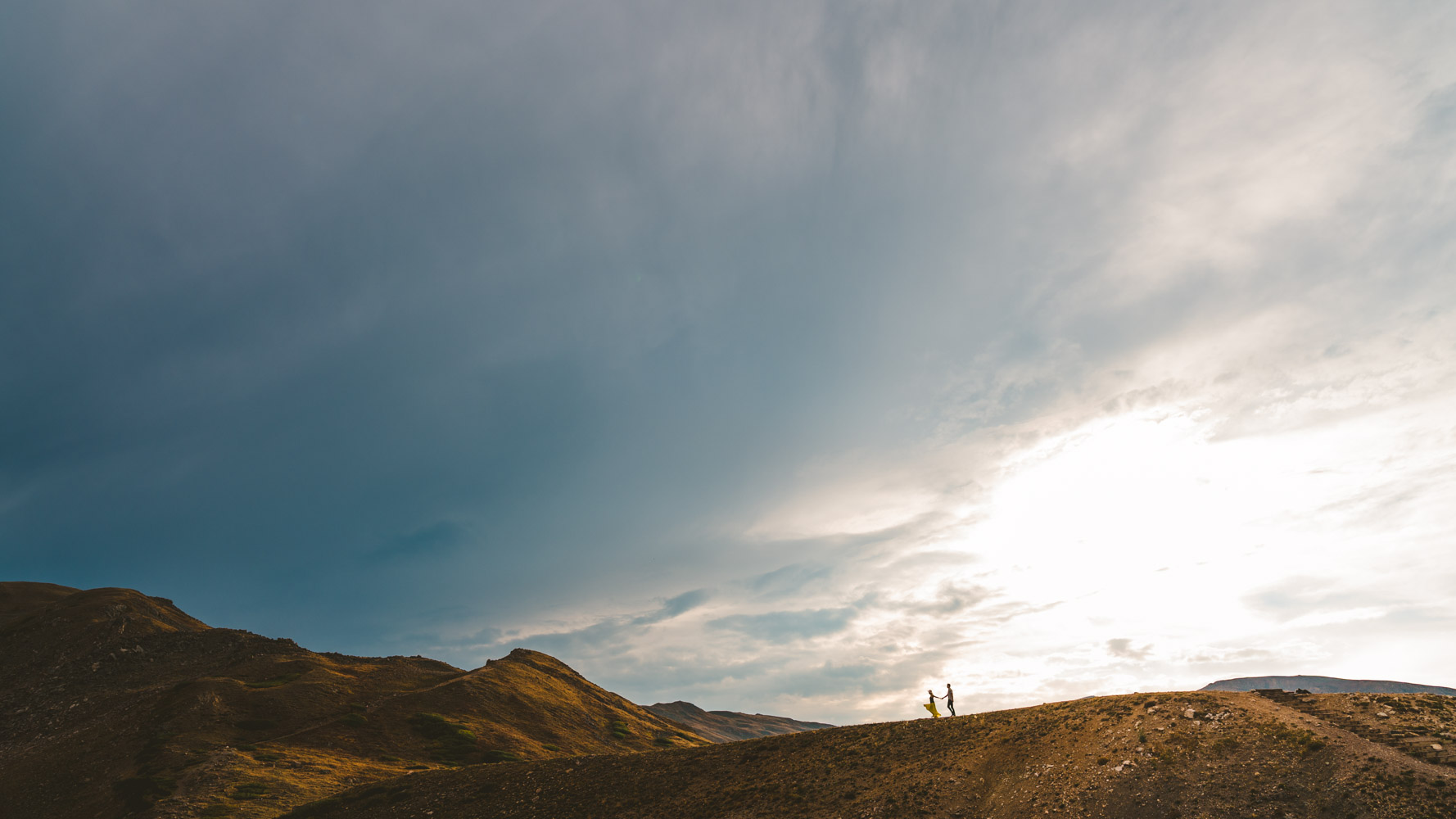 Why Elope? Reason to Elope #5
Elopements are better for the planet
Did you know that the average wedding here in the U.S. produces 400-600 pounds of trash. Think about that number for a second. One wedding, a seven hour event = over 400lbs of trash that is being dumped into our landfills. Multiply that number by 2.5 million (the number of weddings that take place each year), you're talking about over a billion pounds of trash. That's seriously scary. Yes of course there are ways to have a more sustainable wedding and you bet I'll do a blog post on that soon! With the clear negative impact big weddings have on our planet earth
I'd be remiss to not have this be a great reason to choose to elope instead!

Looking for more elopement inspiration?!
Check out these related posts: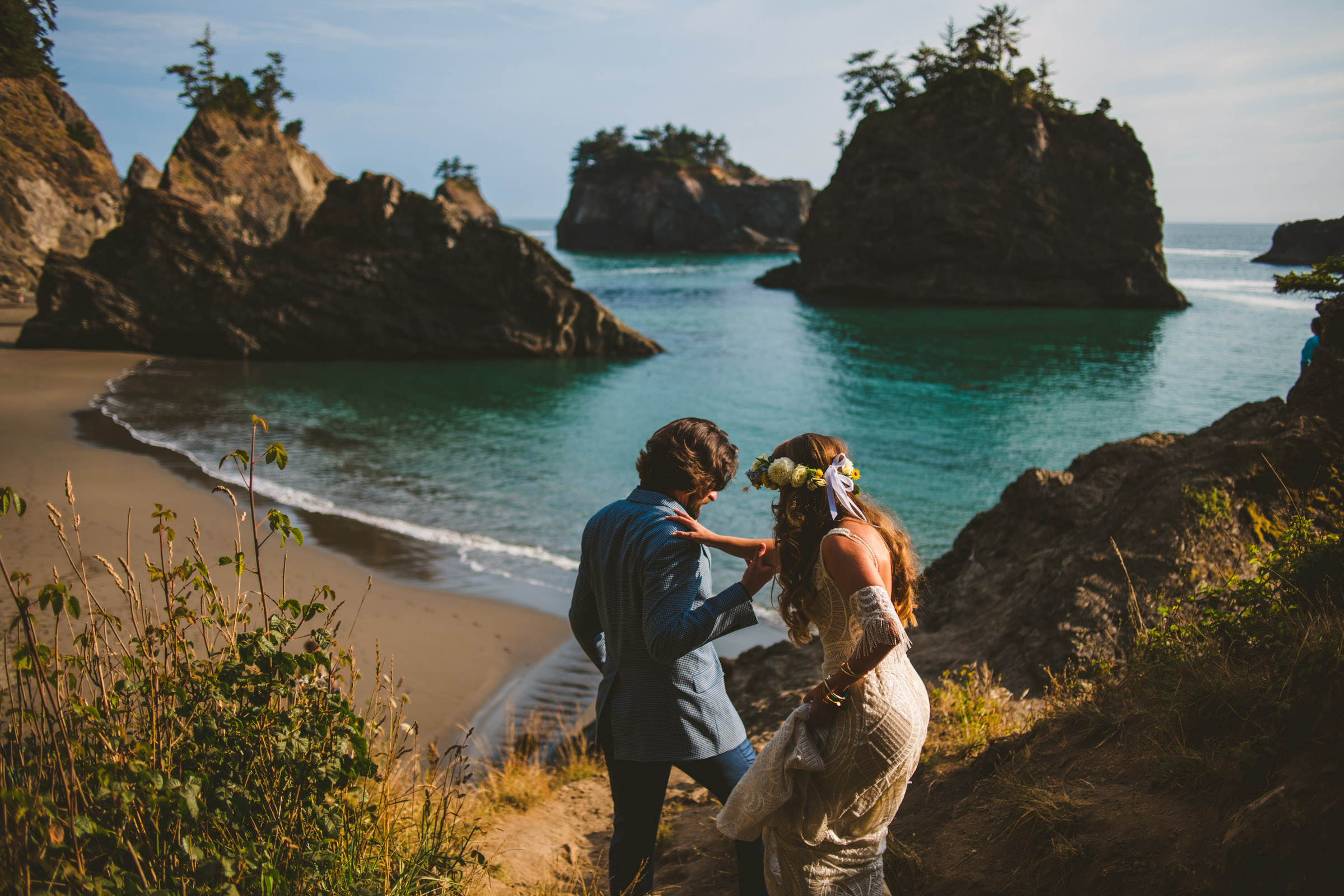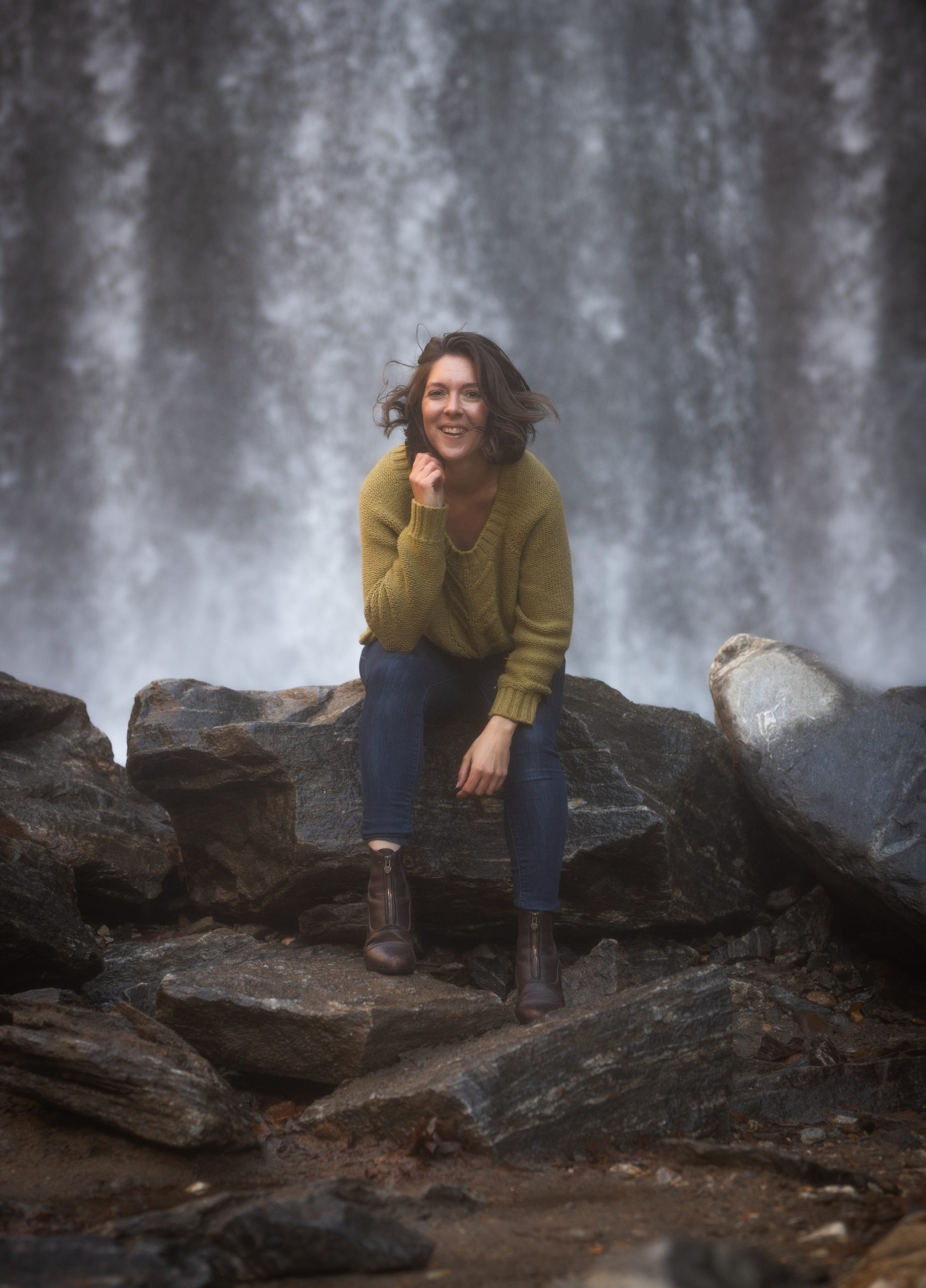 As an elopement photographer and outdoor enthusiast I get absolutely giddy with excitement when helping fellow adventure seekers, travelers, dreamers & fun-loving couples plan their experience based, intentional wedding days.
I live on the road full time traveling the country in my dream home on wheels – a 38' long fully off grid, converted bus.
Some of my favorite adventures include: Backpacking and ice climbing in Alaska, hiking the Napali Coast on Kauai, trekking in the jungles of Costa Rica.