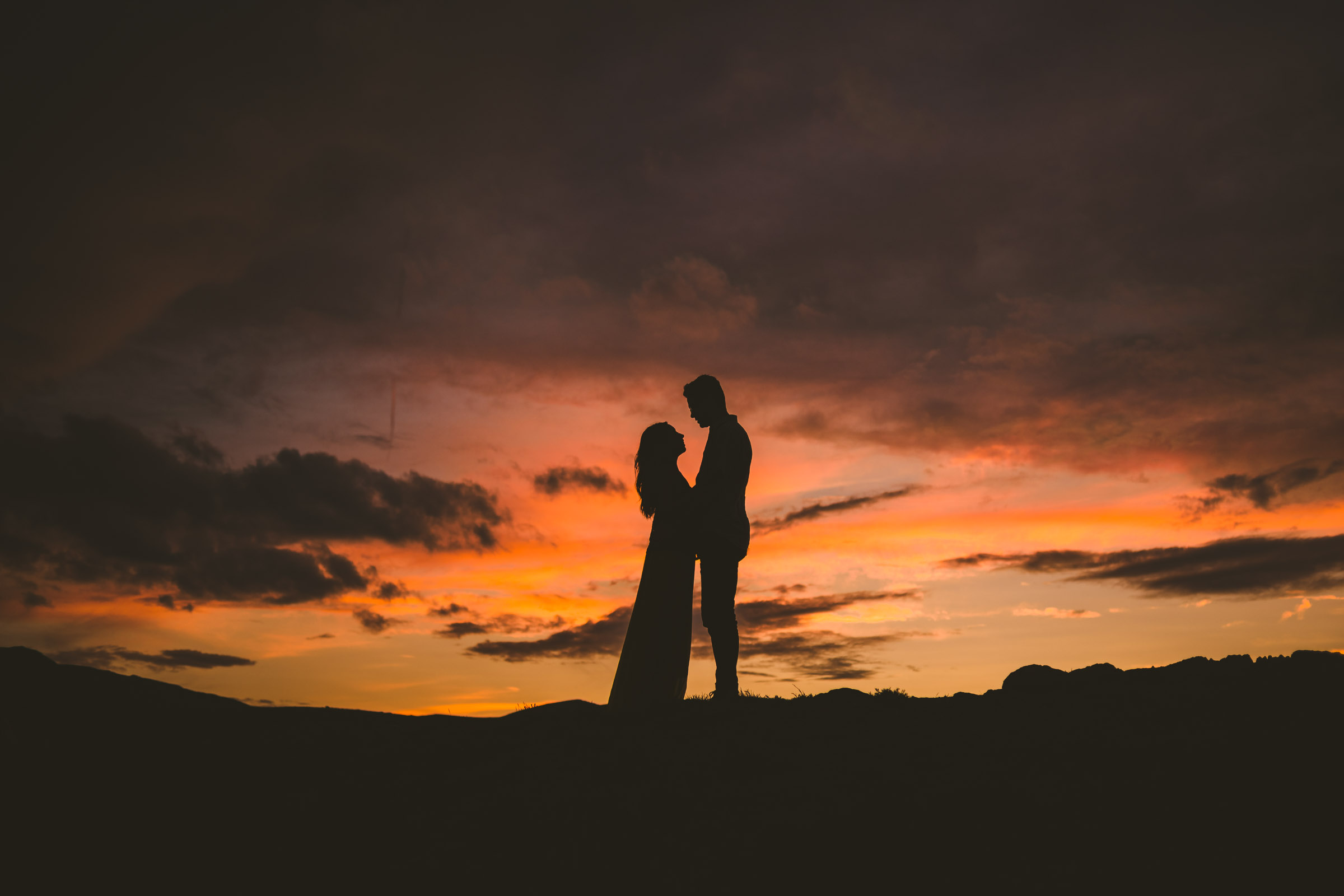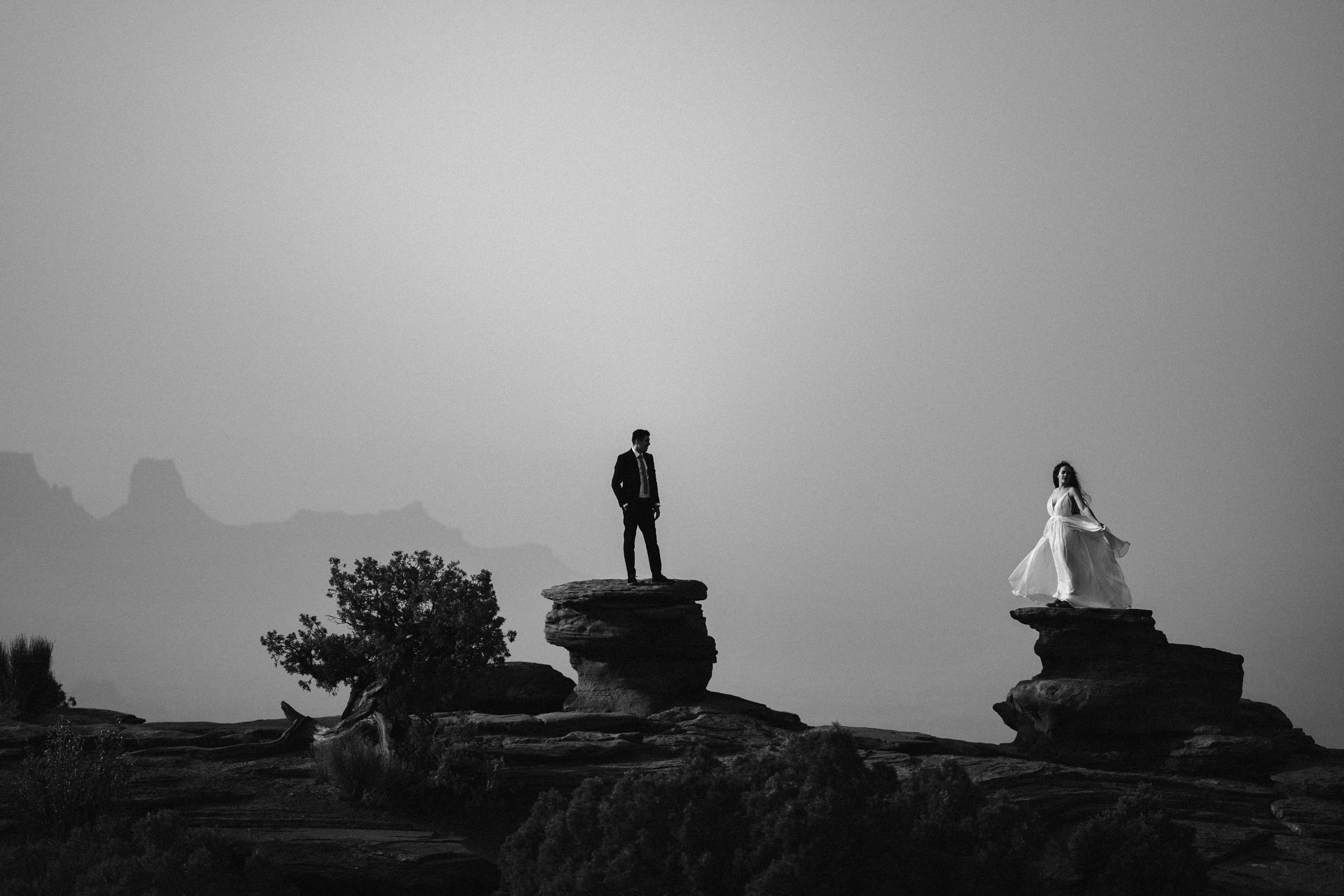 How to Elope – Everything You Need to Know to Plan the Elopement of Your Dreams
You've decided to have an epic wedding adventure, congratulations! I think eloping is the absolute best way to get married!! At this point you're probably stoked you've chosen a non traditional wedding day and I'm stoked for you!! You also might be thinking to yourselves "how the heck do I start planning my elopement".
The exciting part is; there are no hard and fast rules to eloping!
Elopements are essentially just intimate weddings that are intentionally planned, joy filled, rule free celebrations where the only focus is on this epic commitment two people are making to each other.
You can choose to elope just the two of you or invite a handful of your favorite people to join the celebration!
If you're stoked but also simultaneously overwhelmed then this ultimate guide on how to elope is for you!
Would your rather let a pro take care of elopement planning for you?
I'm here for you!! Here's the thing, when I say there are no rules to how you start your marriage… I literally mean that there are no rules! This is both exciting & 100% daunting to most couples! You don't have to tackle this alone! I help couples craft & document their completely customized, epic, fun wedding adventures every day and I absolutely freakin love it.
Lets talk about how I could help you have the best elopement experience ever, simply click the link below to get started!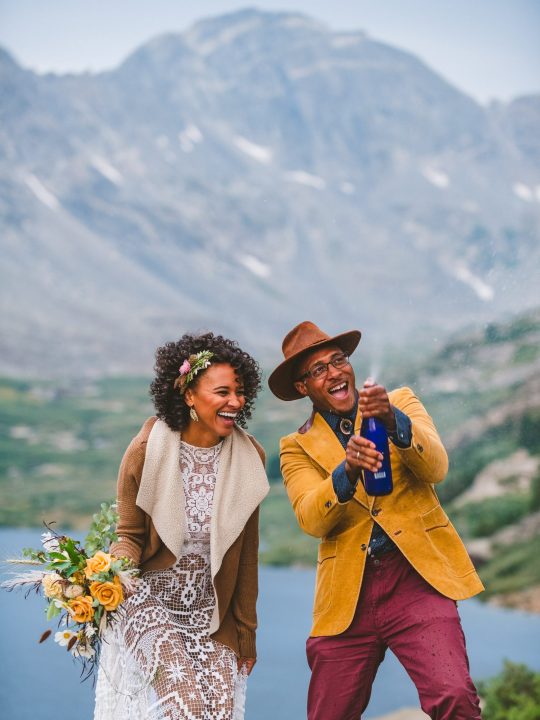 Need help deciding whether or not an elopement is right for you?
Start here:
Other Elopement Planning Resources:
Save this guide for later using one of the images below: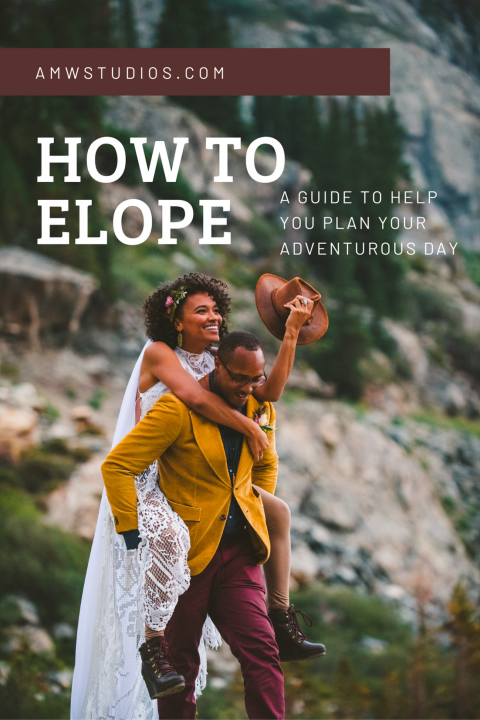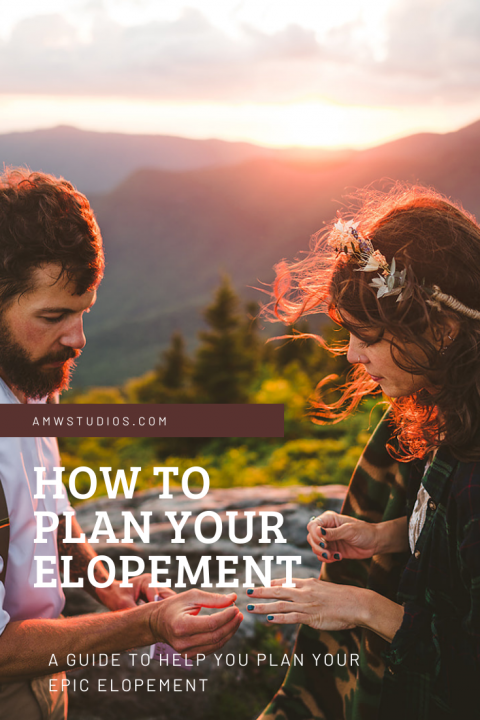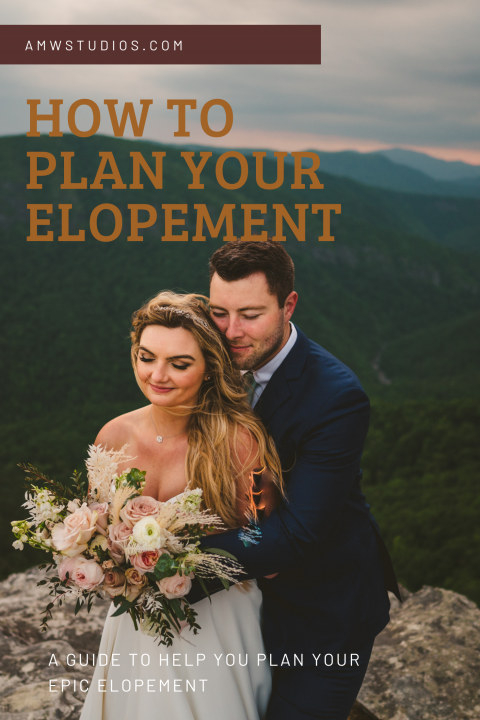 HOW TO DETERMINE YOUR ELOPEMENT BUDGET
While this may not be the most fun part of planning your elopement it is one of the most important steps before you continue on (to the more exciting parts!) planning your dream day.
In 2019 the average cost of a wedding was 33,900 according to CNBC. Holy smokes. That's a lot of money for a 6-7 hour event that you probably won't remember because it's an absolute whirlwind. The cool thing about choosing to elope is that you can be very intentional about how you spend your money and for most of my eloping couples it's all about creating an amazing & epic experience.
HOW MUCH DOES IT COST TO ELOPE?
There is no hard and fast rule for how much an elopement costs. You could elope at your local courthouse, expect to spend $50-$200 and you'd walk away legally married. Or, you could splurge on a week long celebration with your closest family & friends somewhere epic and spend $20,000+. On average I find couples spend about $8000-$15000 for an elopement experience they won't soon forget.
Read more below to find out where couples usually spend their money.
The general fees and expenses you want to include when you are planning out your elopement budget:
Travel Fees: Flights & Lodging are the items that take up most of the travel budget. Let's assume you've chosen to elope somewhere in the US & book an airbnb near your ceremony. Plan on $500-$2000
Marriage License Fees: Usually range from $60-$150
Ceremony & Possibly Reception Location Fees: It's important to keep in mind If you want to get married in a National Park you will need a special use permit that usually ranges from $50-$350 depending on the park.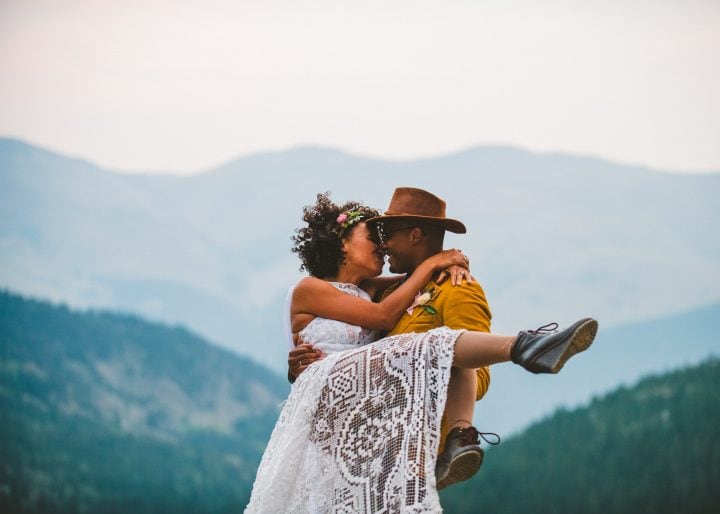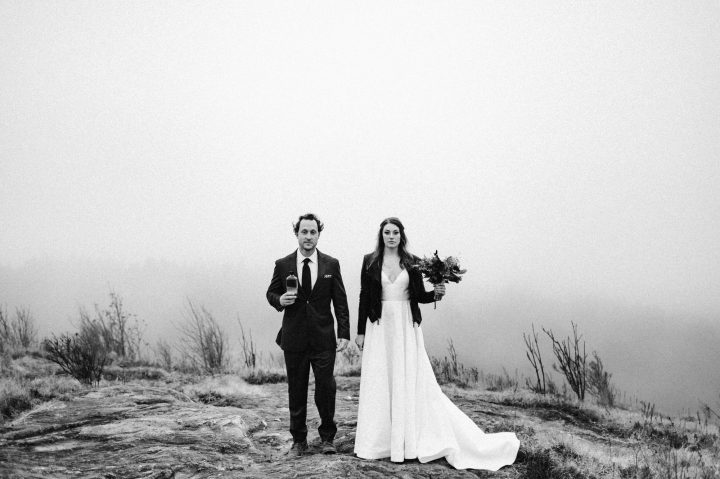 QUESTIONS TO ASK YOURSELF WHILE DETERMINING YOUR ELOPEMENT BUDGET:
Is this going to be a small wedding with just the two of us or a larger group with 15-20 of our closest friends & family? Remember; As the guest list grows longer the budget will need to increase.
Will family and friends be attending just the ceremony or do you want to celebrate with them afterward?
Are there activities we want to plan to do with our group?

Do we want to stay inside the country or elope internationally?

Your chosen elopement vendors will effect your cost to elope.
The most commonly hired vendors and basic budget estimation for their services:
Elopement Photographer: $3000-$10000 depending on how much coverage & location. Remember often your elopement photographer doubles as a planner/coordinator!

Hair & Makeup: $200-$500

Elopement Attire & Wedding Bands: $500-$4000+ depending on your outfit choices

Officiant: $350-$1000

Bouquet: $150-$300

Food: $150-$350 (this will increase with more people!)

Professional guides such as 4×4 drivers, pilots, ice climbing or rock climbing.



Once you've figured out a base budget then it's time to move on to the fun part….
HOW TO PICK THE PERFECT ELOPEMENT DESTINATION
Buckle up guys, it's about to get fun; this is the part when you get to throw logistics out the window and get to dreaming up your epic day and what it could look like! I'd like to point out this is arguably the most fun part of the whole elopement planning experience so take your time and enjoy the process!
I highly recommend that you each grab a favorite drink, maybe even order or cook your favorite meal, and settle in for an evening of dreaming. This may take a couple evenings because really the sky is the limit when it comes to your elopement adventure!
I realize I'm a little biased but speaking from experience as an elopement photographer, I absolutely love taking my couples general vision/dream for their day and helping to make it a reality!
Once you have even the vaguest of visions for your day I highly recommend booking your photographer. At this point your elopement photographer can help you pull all the details together!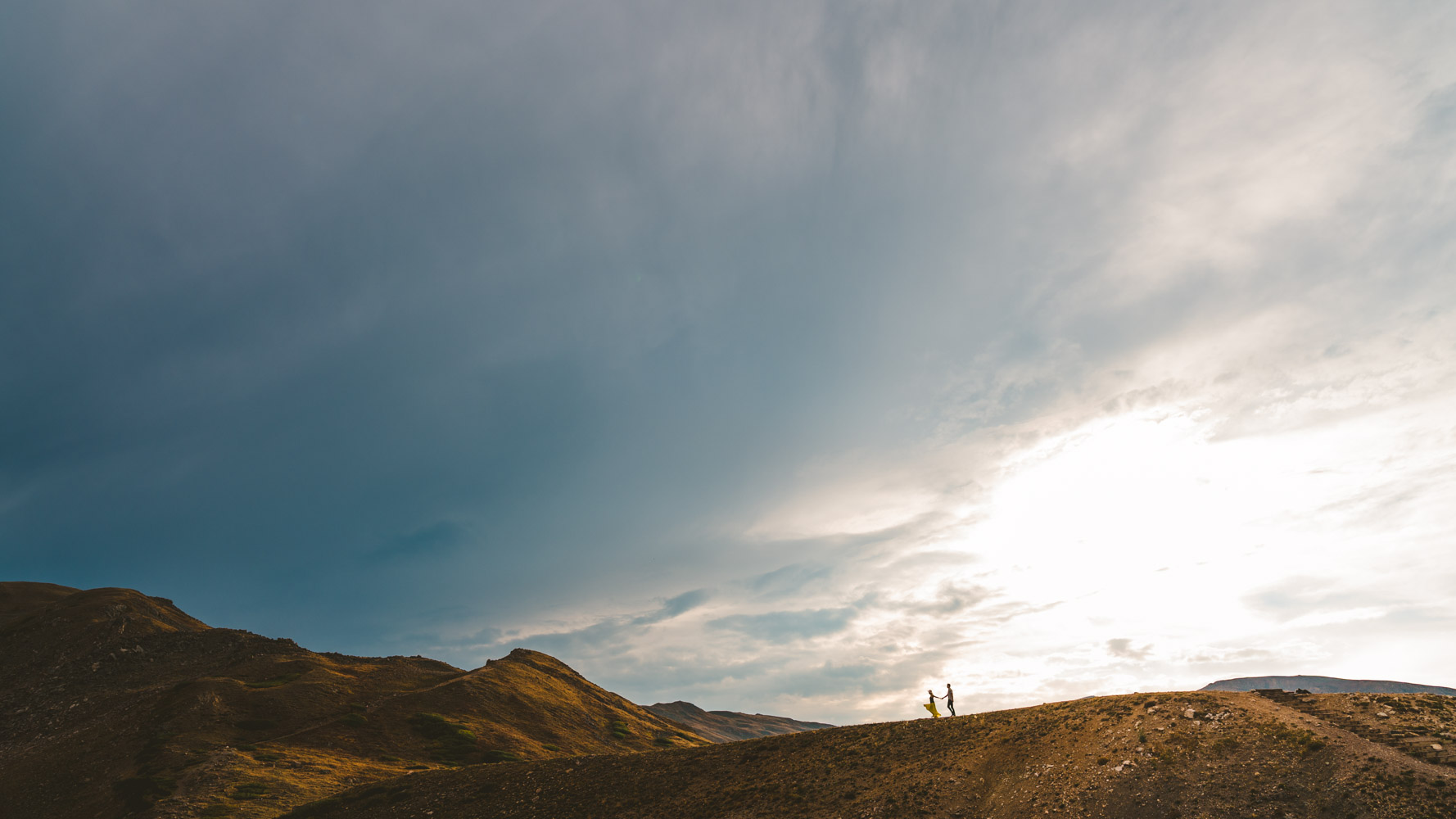 Not sure where in the world to elope, start here: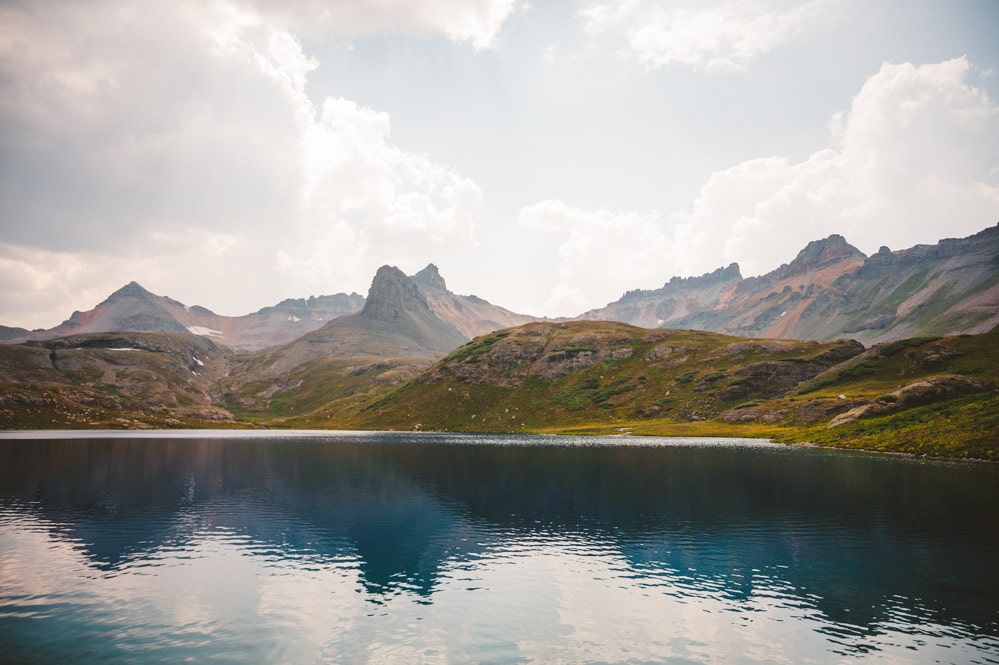 HOW TO FIND YOUR PERFECT LOCATION TO ELOPE:
Two important things to keep in mind when you begin narrowing down location options
Are you warm or cold weather people
What time of year you want to or are able to elope
If you hate cold weather but you can only elope during the months of January or February then you probably need to begin looking at locations like Kauai or possibly locations in the Southern Hemisphere like New Zealand or even Patagonia (though year round Patagonia can have some wild weather). Alternatively if you've always dreamed of skiing on your elopement days stick with Colorado, Alaska or Lake Tahoe for your winter elopement.
IMPORTANT QUESTIONS TO ASK YOURSELF WHEN DECIDING ON THE PERFECT ELOPEMENT LOCATION FOR YOU
What activities do you want to do on your elopement day? Some fun examples; horseback riding, kayaking, picnic, scenic helicopter ride, visiting a favorite brewery, sailboat excursion, cliff jumping. The list goes on!

Do you want to stay stateside or elope internationally?

Do you want to have close friends or family join you for your elopement?

How accessible do you want your ceremony location to be?

Once you have a general vision for your day I highly recommend not dwelling too much on the specific details or how to make it all happen (it can get overwhelming real fast)! Simply move on to booking your most important elopement vendors because these are the people that will help guide you towards having your best day ever!
As an elopement photographer & guide I absolutely love taking my couples general vision/dream for their day and helping to make it a reality!
HOW TO CHOOSE YOUR ELOPEMENT VENDORS & SERVICES
Think about what other elopement vendors you want to hire to compliment your day! It's important to remember that your elopement can be as simple or as elaborate as you desire. Don't forget that your photographer is a great resource to help point you in the right direction; chances are they can recommend some awesome elopement specific vendors who are prepared to help you have the best day ever!
It's super important to do your research and select vendors who offer elopement packages and have experience with elopements & the logistics that are very specific to elopements vs. a traditional big wedding (two very different days!). Here is a quick guide with more information on booking your elopement vendors and questions you want to consider asking each vendor before booking them.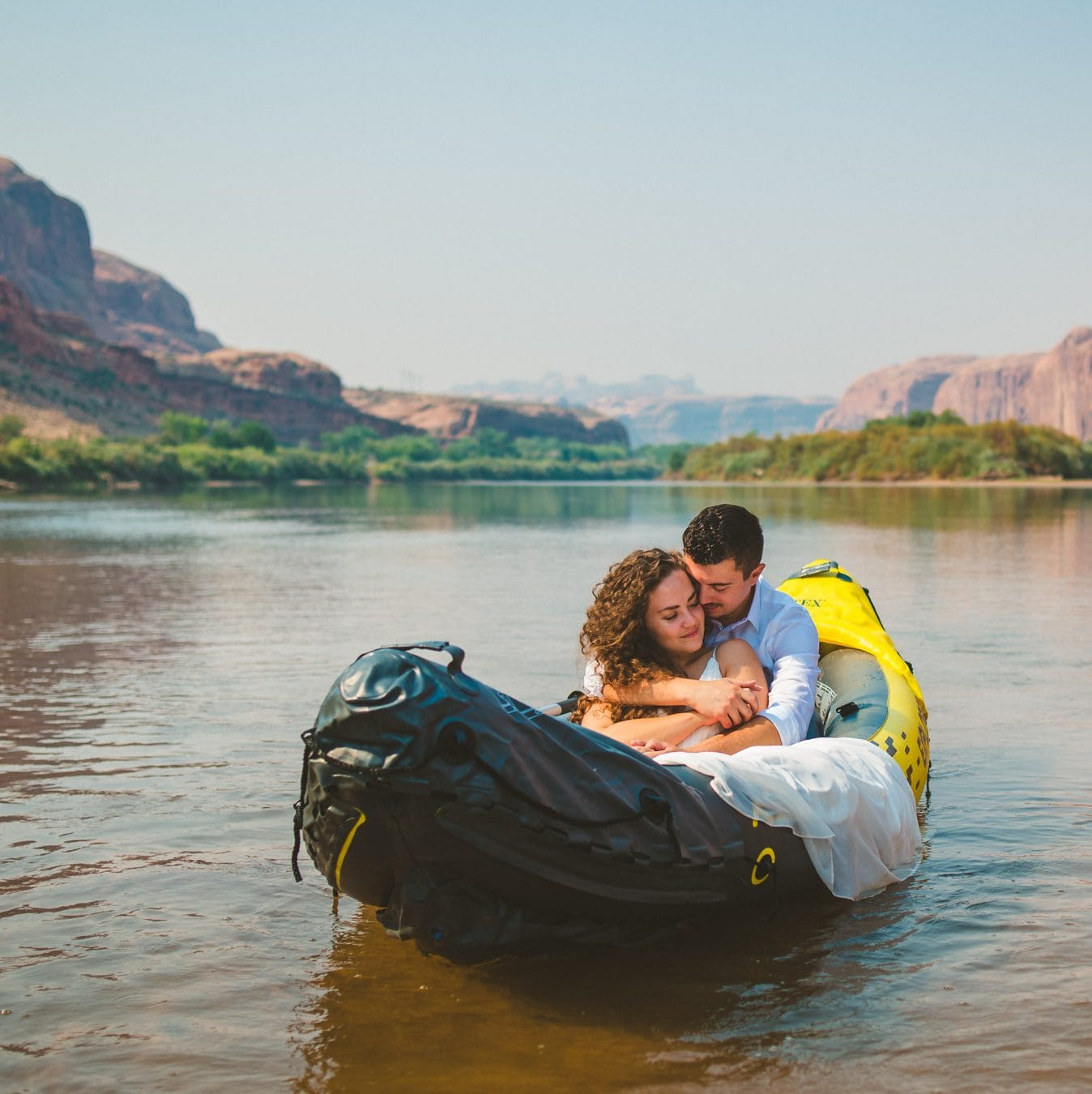 Choosing Your Elopement Photographer
I know, I know I'm biased but your photographer should be your greatest asset to having an amazing experience. From helping with location selection to creating a custom timeline to helping you with things you didn't even know you need help on such as how to strap your bouquet to your backpack, a good elopement photographer will literally be your best friend.
QUESTIONS YOU SHOULD ASK AN ELOPEMENT PHOTOGRAPHER PRIOR TO BOOKING
Will you help me find the perfect location to say my vows?
Why do you love photographing elopements?
Can you help me with planning my day?
Do you have backup location recommendations in case of closures due to fires, rockslides, etc?
Do you have liability insurance?
Do you know and abide by the 7 Leave No Trace principles, follow specific rules for specific regions, and know the legality behind permitting in your specific location?
What sort of elopement packages do they have and are travel fees included?

If you're planning a hiking or backpacking elopement;
How much hiking experience do you have & are you comfortable in the backcountry?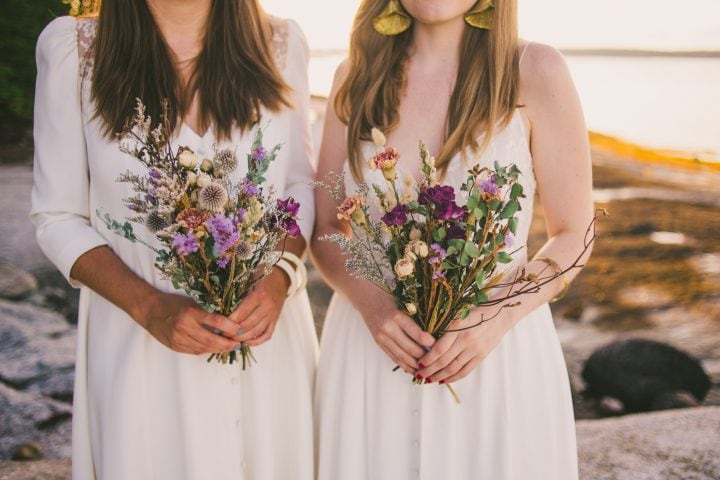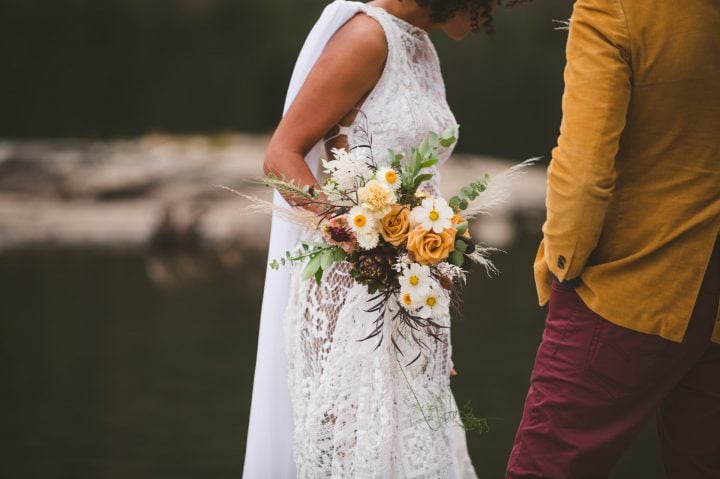 VIDEOGRAPHER
Yes, photography is great but having video can add a beautiful element to your story. Remember, just like photographers there are videographers who specialize in elopements and will be invaluable to having a fun, relaxed and adventurous wedding experience.Remember; there are florists that specialize in elopements and don't have big floral minimums like most big wedding florists have – Don't forget to ask your photographer if she (or he) has any recommendations for someone local to the area you're eloping.
QUESTIONS TO ASK ANY VIDEOGRAPHER YOU'RE CONSIDERING:
Do you have experience videoing elopements specifically?
Do you know and abide by the 7 Leave No Trace principles, follow specific rules for specific regions, and know the legality behind permitting in your specific location?
As a photographer who believes this is so important it is equally important to make sure all the vendors who will be a part of my couples elopement team will also honor & respect these principles.
If it's your dream to hike to a remote location on your elopement day you must be sure that any vendor you hire that will need to be present is also ready for a great adventure so asking questions about fitness level is important:
Are you comfortable hiking & adventuring?
What's your favorite hike?
Are you comfortable carrying your gear & videoing on uneven terrain?

Also Important Are The More Generic Questions To Ask:

How far in advance do I need to secure your services?
What is the deposit required?
Are they willing to travel? If so, what are their travel fees?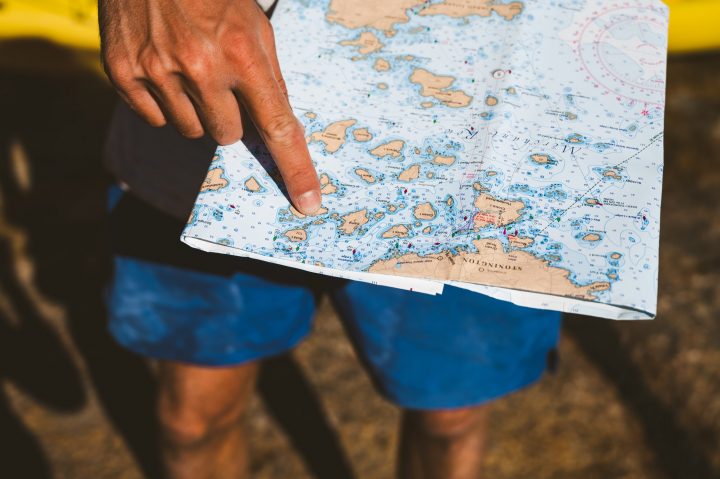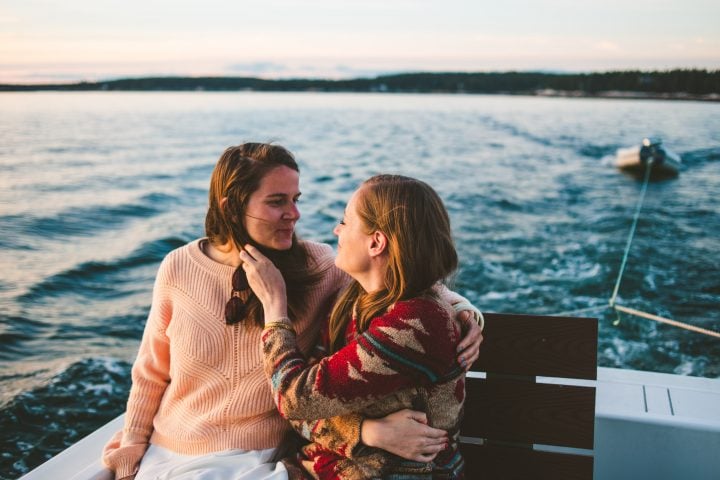 HAIR & MAKEUP
Sure you could do your own hair & makeup and many of my brides opt to go this route but your wedding day is a great chance to sit back and be pampered so you should at least consider hiring one. A great HMU artist who specializes in adventure weddings will know how to do your makeup in a way that looks amazing in photos and most importantly stays on all day long. They also will be able to suggest hair styles that will look gorgeous through all the adventures even on the windiest of days.
QUESTIONS YOU SHOULD ASK A HAIR & MAKEUP ARTIST PRIOR TO BOOKING:
Are you willing to start my hair & makeup multiple hours before sunrise?
Can you guarantee you'll finish up at the right time?
Are you familiar with & can provide an experience that'll last through an adventurous day?
Are you willing to travel to where I'm staying and do my HMU on site? Are there any travel fees?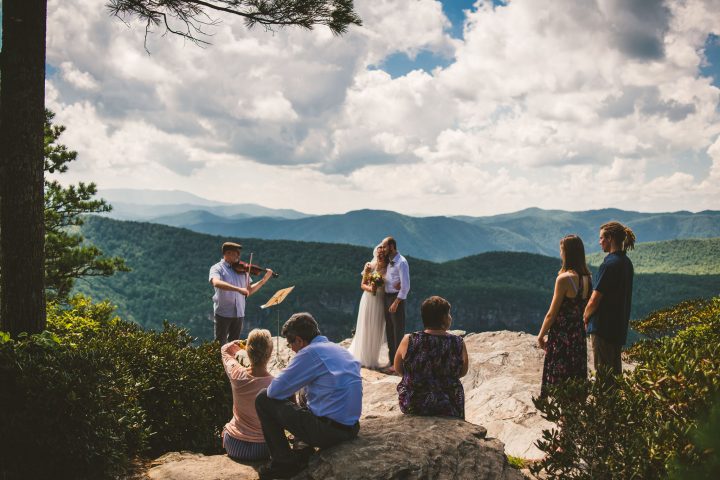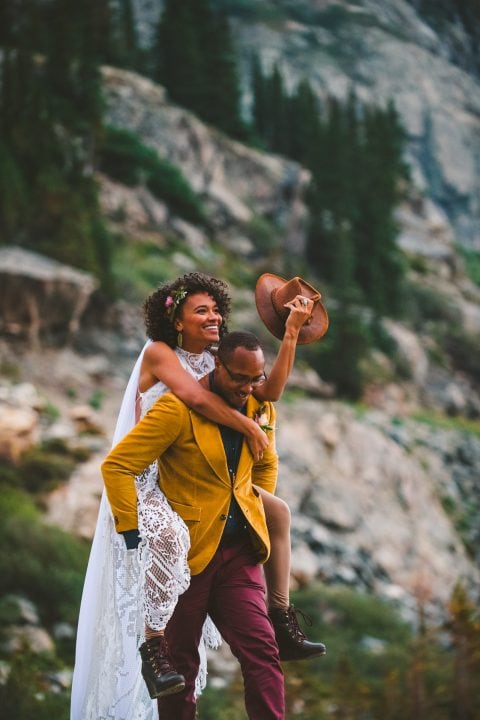 Choosing Your Florist
Flowers are a beautiful way to add a pop of color to your day. Most often I see a bouquet & a boutonniere for elopements. In my experience you can expect to spend somewhere between $150-$300 for a beautiful elopement bouquet. If you love flowers, why stop at just a bouquet? I've seen couples choose to have the dinner table at their Airbnb decorated for a romantic dinner under the stars.
Remember; there are florists that specialize in elopements and don't have big floral minimums like most big wedding florists have – Don't forget to ask your photographer if she (or he) has any recommendations for someone local to the area you're eloping.
QUESTIONS YOU SHOULD ASK A FLORIST PRIOR TO BOOKING:
How far in advance do I need to secure your services?
What is the deposit required?
Do you charge a delivery fee?
If I give you a picture of a bouquet or style of bouquet I like, can you recreate it?
Can you create a bouquet with flowers hardy enough to hold up to a long day in the sun, wind and being strapped into a backpack for part of the day?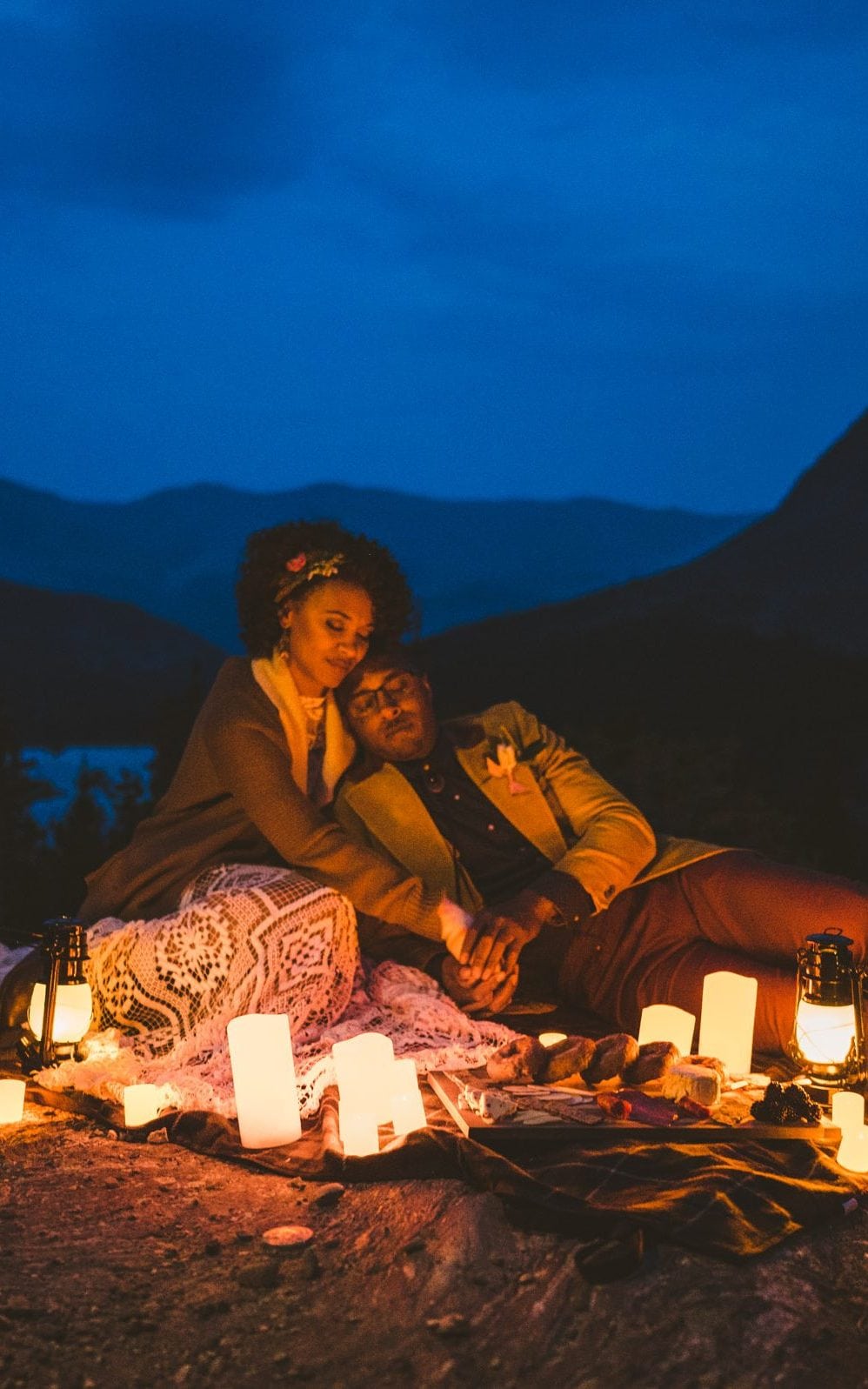 ELOPEMENT PLANNER
Let me start off by saying that MOST of my couples do not hire a planner for their elopement. As an elopement photographer I love helping my couples with logistics such as; finding epic locations, finding vendors for their day, making a timeline. There are situations when I recommend hiring an elopement planner especially if you're including friends & family in your elopement adventure!
DO YOU NEED AN ELOPEMENT PLANNER? HERE ARE THE QUESTIONS TO ASK YOURSELF:
Will I be inviting guests who need help coordinating their lodging, transportation & food?
Do I want a more detailed & complex ceremony & reception set up with multiple locations?
Do I want someone to book vendors & and make travel arrangements?
If you find yourself answering yes to the 3 questions above you may want to hire a planner in which case keep reading to find out what questions to ask any elopement planner:
How many elopements have you planned?
Are you familiar with my chosen elopement area?
Do you offer destination elopement packages?
What is your required deposit?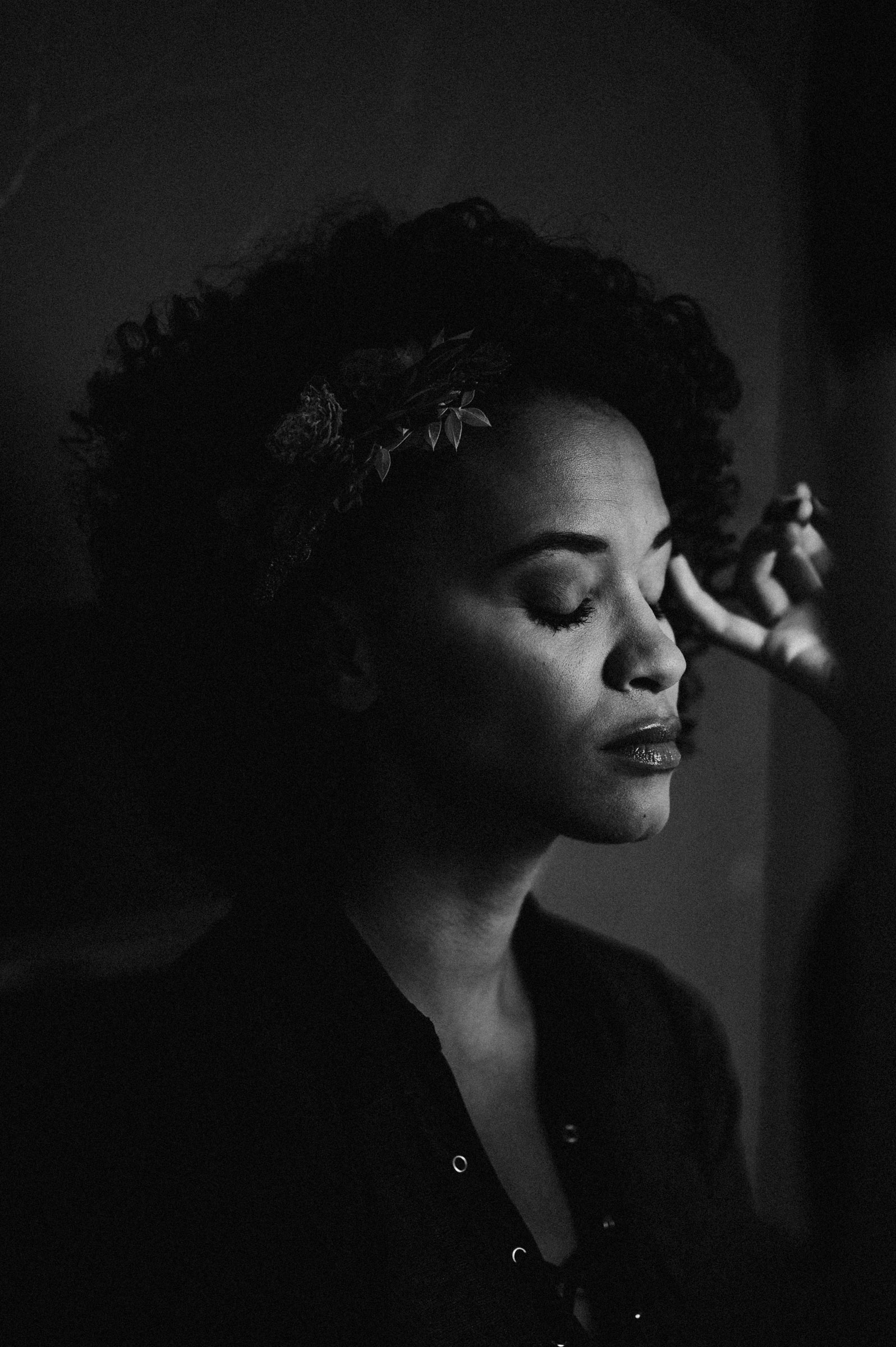 OFFICIANT
Though some of my couples take care of the paperwork ahead of time in their home state; the majority of my couples choose to have someone officiate their ceremony & make it a legal marriage during their elopement day.
LETS TALK ABOUT HOW TO FIND YOUR OFFICIANT:
If you're inviting guests I always recommend asking a friend or family member to perform the ceremony. This is such a special way to personalize your marriage ceremony. Having a friend get ordained is easy, fast and affordable through: Universal Life Church or American Marriage Ministries.
If you're eloping just the two of you; don't stress! There are amazing officiants who specialize in intimate & adventurous wedding ceremonies. Be sure to choose an officiant that you connect with and who is invested in getting to know you two & your unique relationship. Your ceremony may be short but it is a HUGE moment in your life and a very important part of your elopement day. Choose someone who is invested in your marriage!
HERE ARE A FEW IMPORTANT QUESTIONS TO MAKE SURE TO ASK ANYONE YOU'RE CONSIDERING AS AN OFFICIANT:
What is the process for planning the ceremony?
Can we write our own vows?
Are you able to hike to my ceremony location & feel do you comfortable hiking back alone if we stay out post ceremony?
Are you able to travel?
MOST IMPORTANTLY
Make sure as you choose your elopement vendors you are picking people who focus on creating a day that is 100% what you want. Connect with them before booking; If possible have a Facetime meeting. Be sure to at least have a phone conversation before booking! Remember; a good elopement vendor should realize that the focus is on the two of you and will 100% get the vibe you're going for!
HOW TO PICK OUT YOUR ELOPEMENT ATTIRE
This is a super fun point in your elopement planning! It's important to note; be sure to consider the environment you've decided to elope in when you are choosing your attire. For instance if you chose to elope in Alaska in September your attire needs will be very different than a Kauai elopement!
SOME KEY THINGS I RECOMMEND TO ALL MY ELOPING BRIDES OR GROOMS WHEN THEY'RE CHOOSING THEIR ELOPEMENT OUTFITS:
Comfort is key! Make sure to pick a dress that allows you to move! Not only will a flowy dress look great on windy mountain tops or running through a field but it will allow you to enjoy your day to the fullest. You don't want to feel restricted!
You should consider the material and your chosen surroundings. Lace tends to wrinkle less but it will also pick up every twig, pinecone or outdoor souvenir you can think of… So while a lace gown might be perfect for a beachy destination elopement you may want to explore other materials for your forest or mountain elopements; an organza or chiffon dress might be more suitable!
Gentleman; when picking a suit make sure it's comfortable and fits well!
Be sure to consider your footwear. For hiking elopements; guys and gals alike should opt for shoes that have great traction and are comfortable above anything else!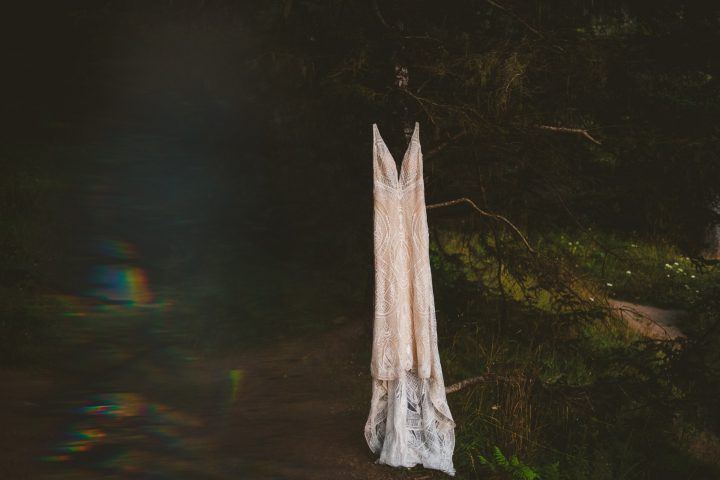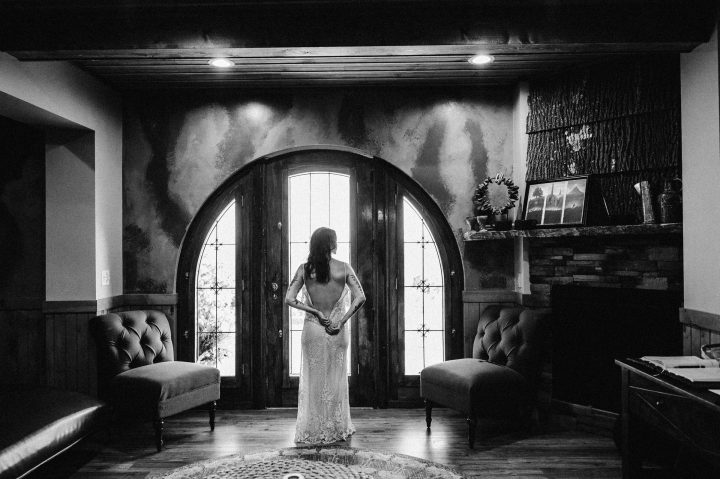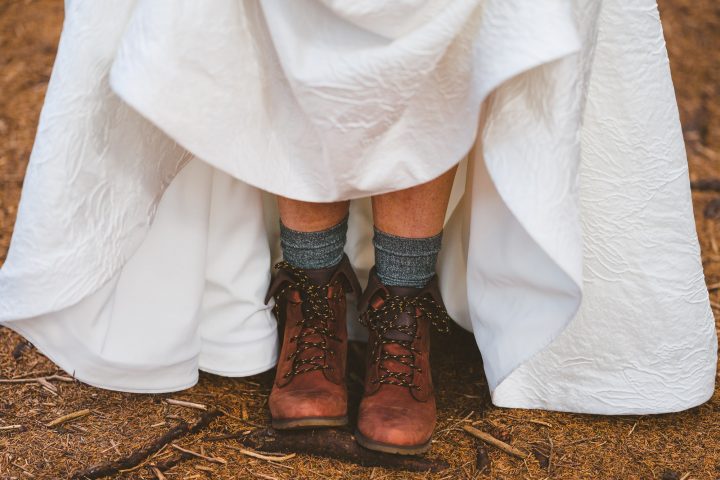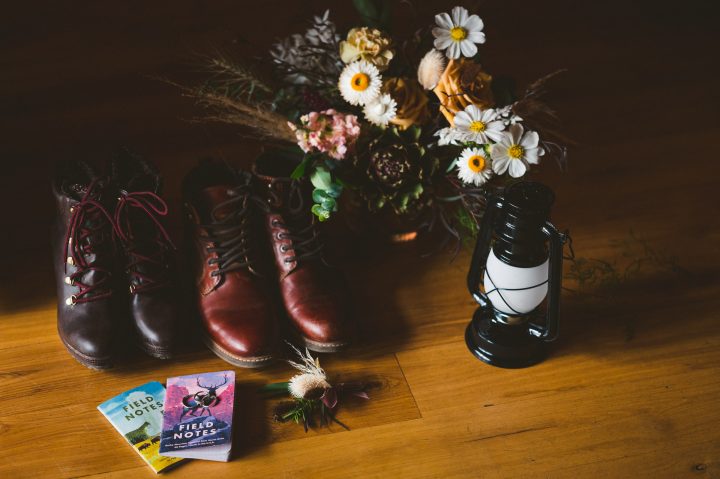 YOU MAY WANT TO ADD SOME PERSONAL TOUCHES TO YOUR ELOPEMENT OUTFIT! HERE ARE SOME IDEAS ON HOW:
Jewelry
Personalized socks or ties!
Hat's, scarves or shawls for winter elopements can be great ways to add personality to your elopement attire!
Don't forget the rings! Check out one of my favorite ring designers Ken and Dana Designs for beautiful, ethically sourced and created, nature inspired rings!
MAKE IT LEGAL
You've decided where to have your elopement adventure, who you want to join you on this grand adventure and have at least a rough date chosen! Now it's time to make sure all the legal aspects of your wedding are in place!
It's important to mention that requirements will vary greatly based on where you choose to elope and you need to make sure you follow local laws right down to the city/county (yes sometimes the city or county will have its own special requirements separate from the state). I am creating an epic post with a breakdown of local requirements based on states & countries I frequently travel – stayed tuned for that soon! Keep in mind, it's sometimes easier to take care of the legal paperwork at your local courthouse in advance and then your elopement adventure can be as stress free & fun as you want it!
PLANNING TO ELOPE IN THE UNITED STATES?
If you live in the U.S. and are traveling to another state for your elopement it is much easier to get married legally on your elopement day. Do your research while making decisions on when to take care of the paperwork and make sure you know the answers to these common questions for the specific location you've chosen:
What are the Hours & Days of the city clerk's office you need to go to?
Usually hours range from 9-5 & often you can call to make an appointment so you don't have to wait as long.
What paperwork do you need to bring with you?
Don't show up empty handed, the laws vary based on location but generally you need your driver's license or passport, sometimes you need your birth certificate. You will also need to know your parents full birth names, birth dates, states of birth.
How much does it cost?
There is a fee to obtain your marriage license that usually ranges $50-$150 depending on the state and county.
Is there a mandatory waiting period on your marriage license?
This is very important – many states have a 24-72 hour mandatory waiting period from when you apply for the license to when you actually receive it. Be sure to check if the state you've chosen to elope in has a waiting period and factor that into travel plans.
Where is the closest city clerk's office in relation to where you're eloping?
If you've chosen a small town in the middle of nowhere for your elopement you may need to rely on a neighboring larger town for your marriage license so make sure you plan a route that goes through the neighboring town.
LOCATION BASED HOW TO ELOPE GUIDES: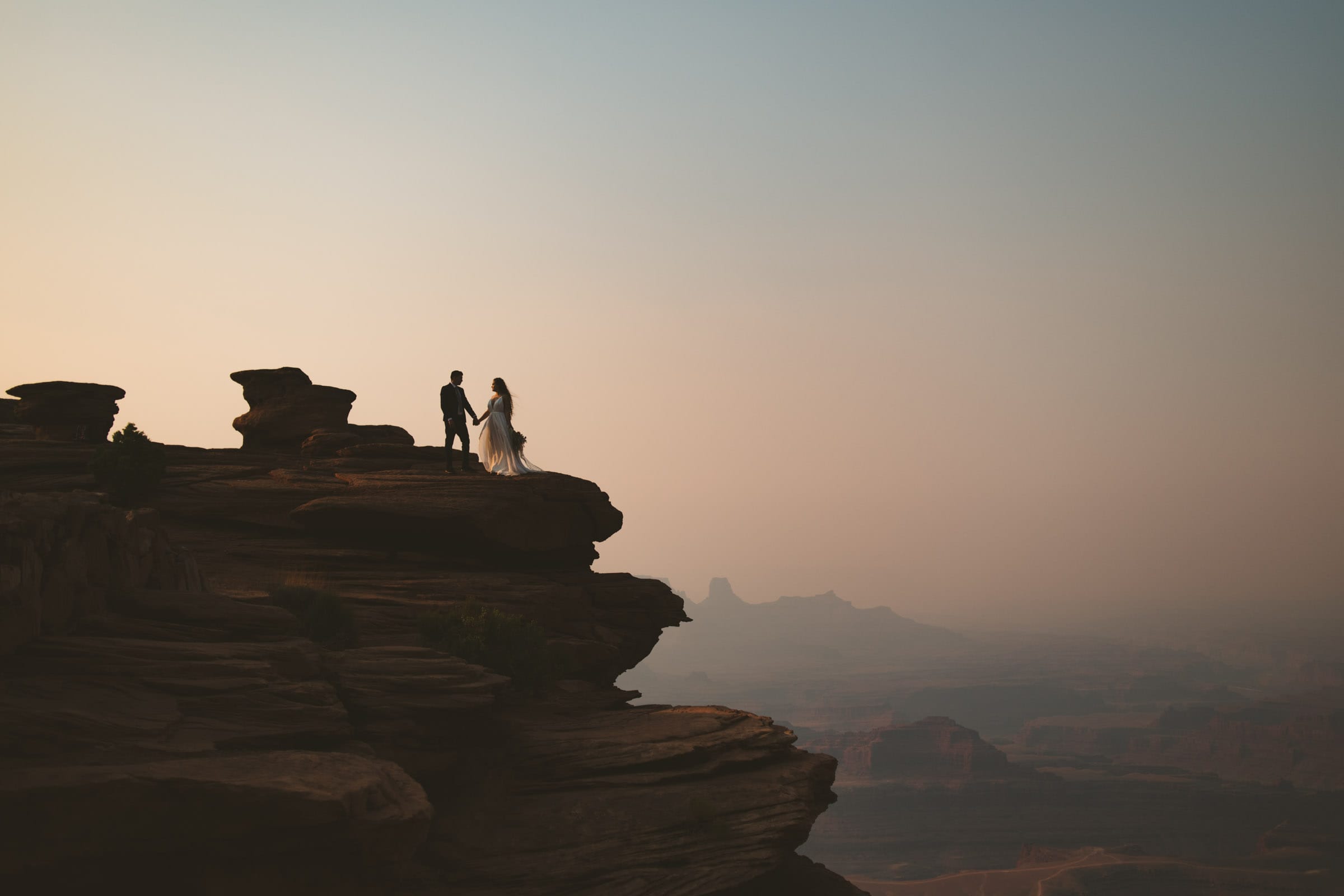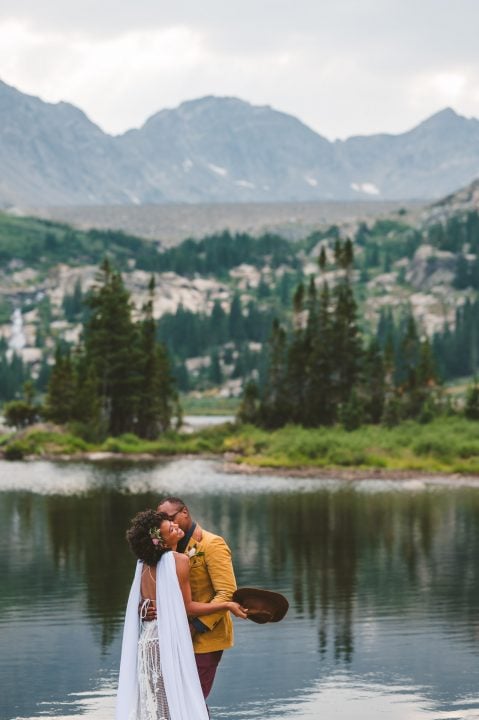 ELOPING ABROAD? PLANNING AN INTERNATIONAL ELOPEMENT
If you are planning a destination elopement in another country you need to make sure you do some thorough research on the local requirements. Some countries make it easy to get legally married while others are basically impossible. Eloping in another country is a situation where I highly recommend getting legally married in your home town ahead of time. Have your elopement day be the day that you say your vows to each other & commit your lives together. Don't worry, it doesn't make your elopement any less special or exciting and it will keep your wedding day experience as stress free and fun as possible (which is probably one of the reasons you decided to elope in the first place)!
TO SUMMARIZE:
Often it comes down to the state or country you've chosen to elope in and its local marriage laws so once you've decided on a particular location do some research (or hire a elopement photographer – shameless plug – who will help guide you in the right direction).
Pro tip – Colorado makes legalities super easy for eloping couples because you can actually self solemnize!
Not eloping in Colorado? Remember: hiring a local officiant is a good way to alleviate some of the unknowns and they will usually help with the paperwork side of things. There are some awesome, adventurous officiants who are willing to adventure with couples to the perfect, remote ceremony location.
If you're including friends or family in your elopement; having a friend get ordained is easy, fast and affordable. This is a great option!
As an elopement photographer I always help my couples decide what makes the most sense for them depending on the logistics of their personal elopement adventure!

ELOPEMENT INSPIRATION: A FEW OF MY FAVORITE STORIES
Take a boat ride to an epic remote island. Plan a multi-day backpacking elopement in Alaska and say your vows at sunrise on a remote mountain peak. Not a hiker? That's Okay!
There are plenty of alternate modes of transportation to take you somewhere wild; book a point to point horseback riding adventure or how about a float plane tour? Get married on a tropical beach with only Howler monkeys and Iguanas as your witnesses. Take a helicopter ride. Charter a yacht and cruise around the Hawaiian Island's. Get my drift?
A common misconception is that you have to hike 8+ miles to have an amazing adventure elopement… This couldn't be more inaccurate! Epic elopements can take place wherever & however you can possibly dream up! I'm here to help you craft your dreams into reality! These three elopement galleries I'm sharing required less than a mile of hiking for my couples:
Looking for more elopement inspiration?!
Check out these related posts: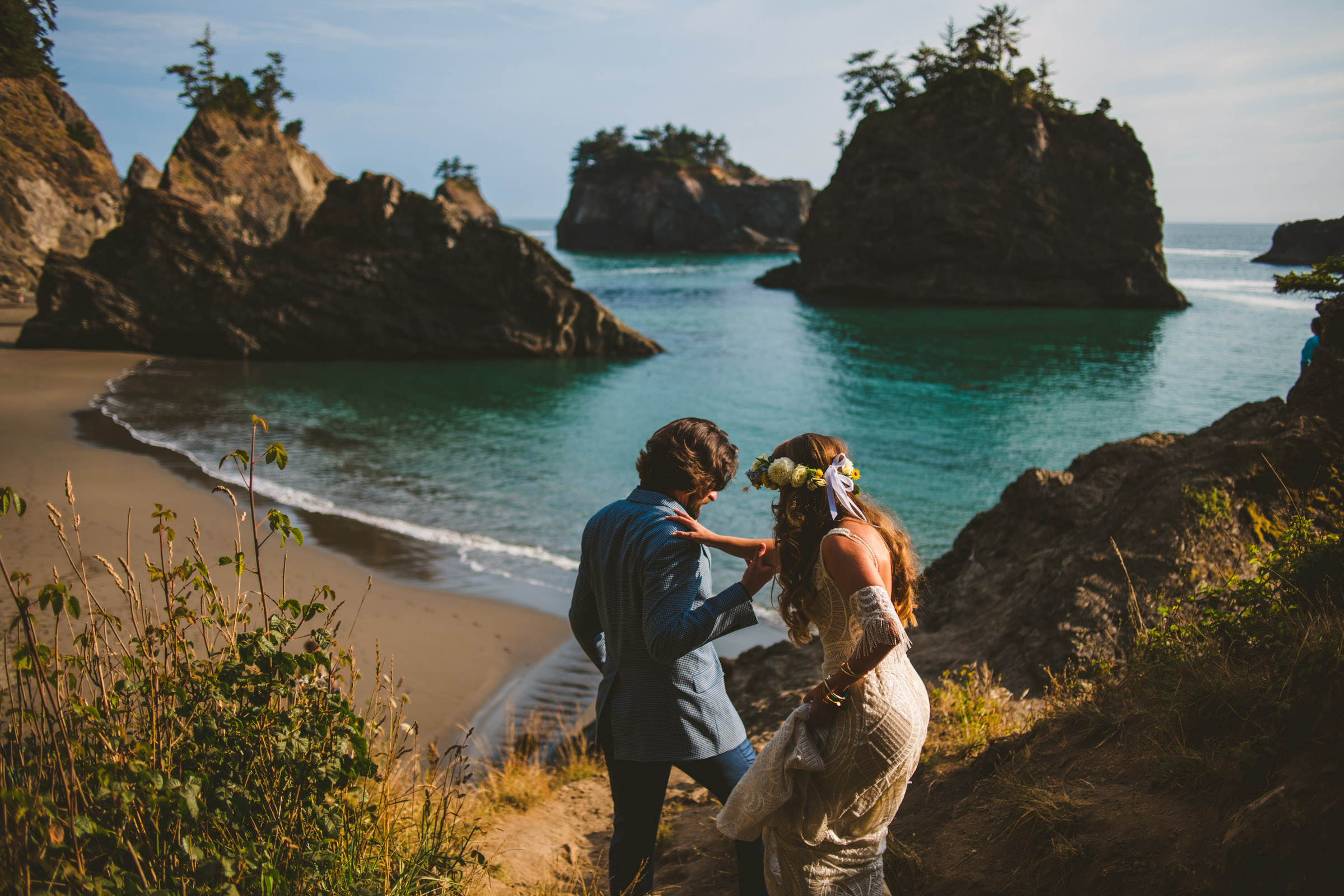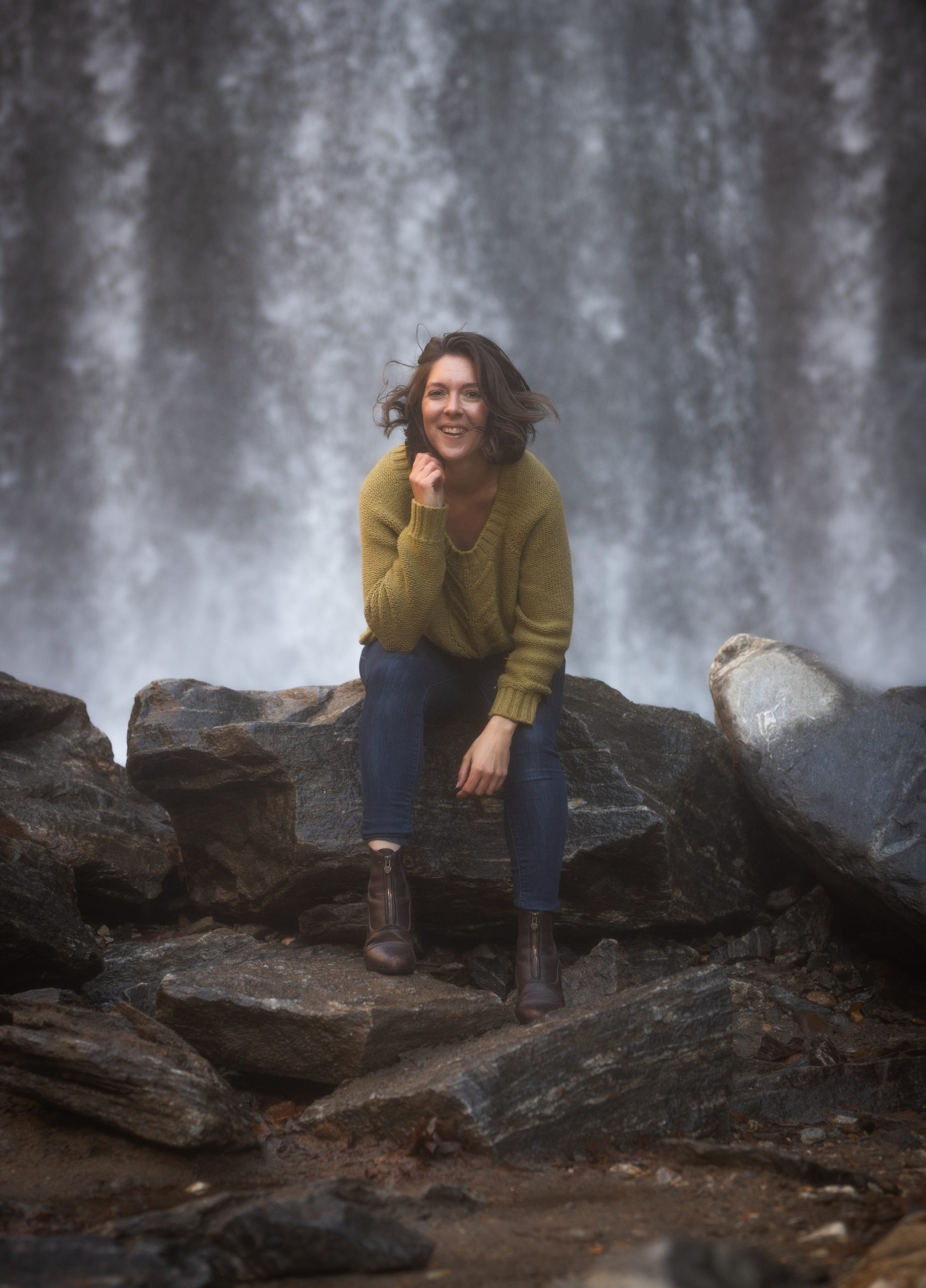 As an elopement photographer and outdoor enthusiast I get absolutely giddy with excitement when helping fellow adventure seekers, travelers, dreamers & fun-loving couples plan their experience based, intentional wedding days.
I live on the road full time traveling the country in my dream home on wheels – a 38' long fully off grid, converted bus.
Some of my favorite adventures include: Backpacking and ice climbing in Alaska, hiking the Napali Coast on Kauai, trekking in the jungles of Costa Rica.