Elopements are all about crafting a wedding day that truly reflects the two of you!

You've decided to elope, wahoo, that's super exciting and I'm stoked for you!! Choosing to take the path less traveled and have an elopement instead of a big wedding is not an easy decision. Let's face it – for most couples the second you get engaged everyone is asking you when your wedding is, automatically assuming you're having one!! There is so much social pressure to have a big traditional wedding; I mean that is the "normal" way to get married. But you've chosen to elope because who want's normal anyways, especially when it comes to your wedding day?! Go for extraordinary! Your wedding deserves nothing less!

There are so many reasons why couples choose to elope; Maybe they value amazing experiences over material things and want a wedding day full of great adventures. Maybe they want less stress or to avoid family drama. Often times not wanting to be the center of attention comes into play and I totally get this because the idea of walking down the aisle with 150 faces staring at me wouldn't be my jam either. I find couples who elope just freakin love the idea of prioritizing their own relationship over anything else and that's rad; your relationship deserves to be prioritized!! You can read more about the reasons why couples elope here: 5 of the top reasons couples choose to elope. Whatever YOUR reason is, I'm glad you're here and I hope my how to elope guide helps you get started planning your dream wedding adventure!

Special note: When planning your elopement don't forget that this is your wedding day; the day you marry your best friend. The day you celebrate that you are committing to spend the rest of your life together. It's a big freakin deal and deserves so much more than just a few hours of celebration! Make it the most epic adventure you've ever had!!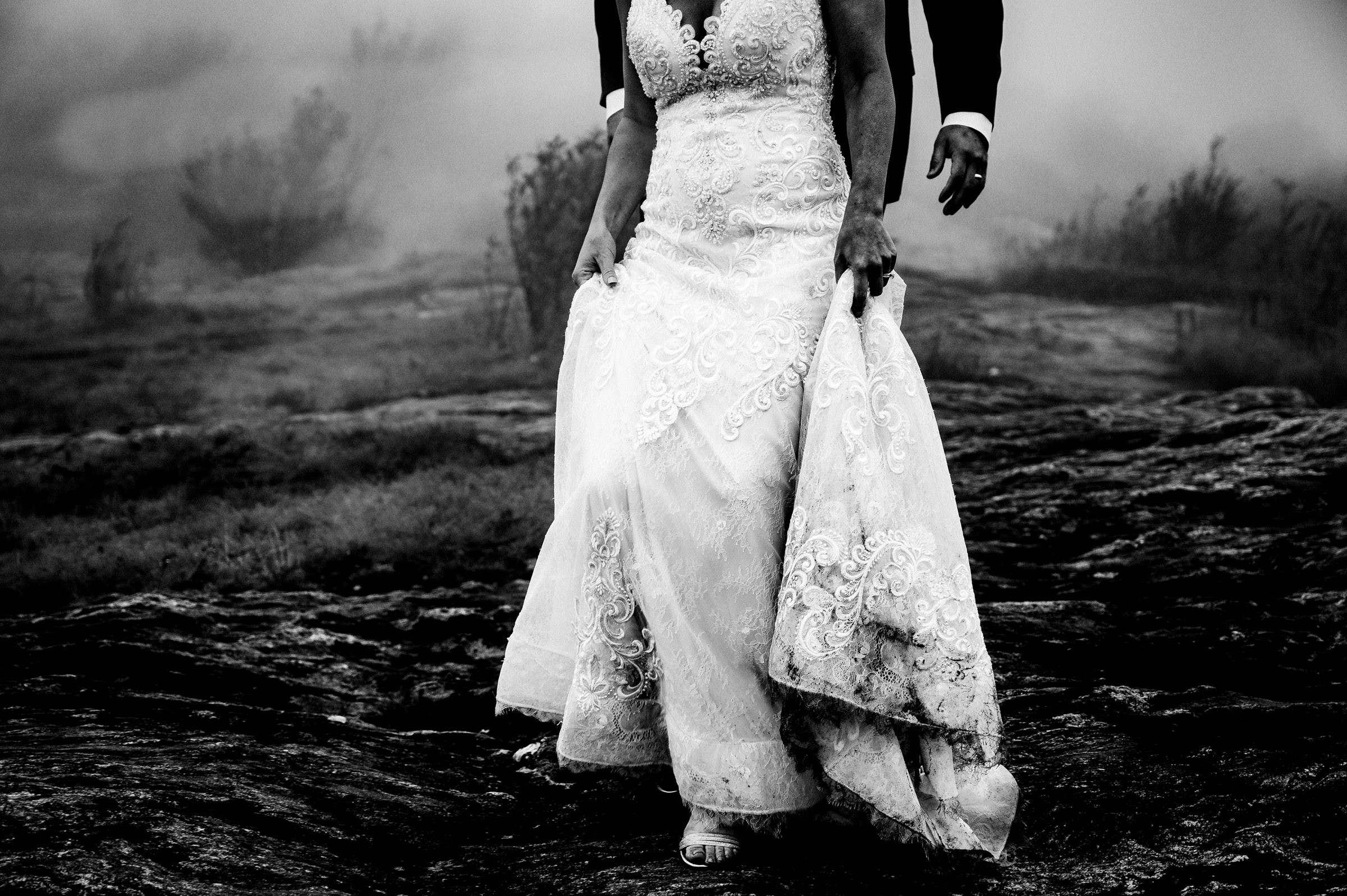 In addition to being an elopement photographer I absolutely love helping couples plan their dream elopements! I believe the experience a couple has on their wedding day should be incredible, adventurous and intimate! If you don't find everything you need in this post on how to elope; drop me an email and I'd love to chat further about helping you plan & document your most epic day!

The Quick How To Elope Checklist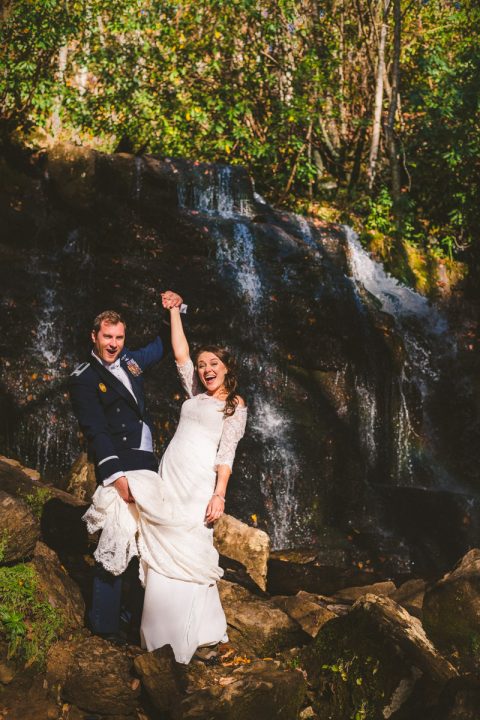 Determine a Budget

Visualize your perfect day

Choose your elopement photographer + other any other vendors

Book travel + accommodations

Choose Your Rings + Elopement Attire

Make it legal

Have the best day ever!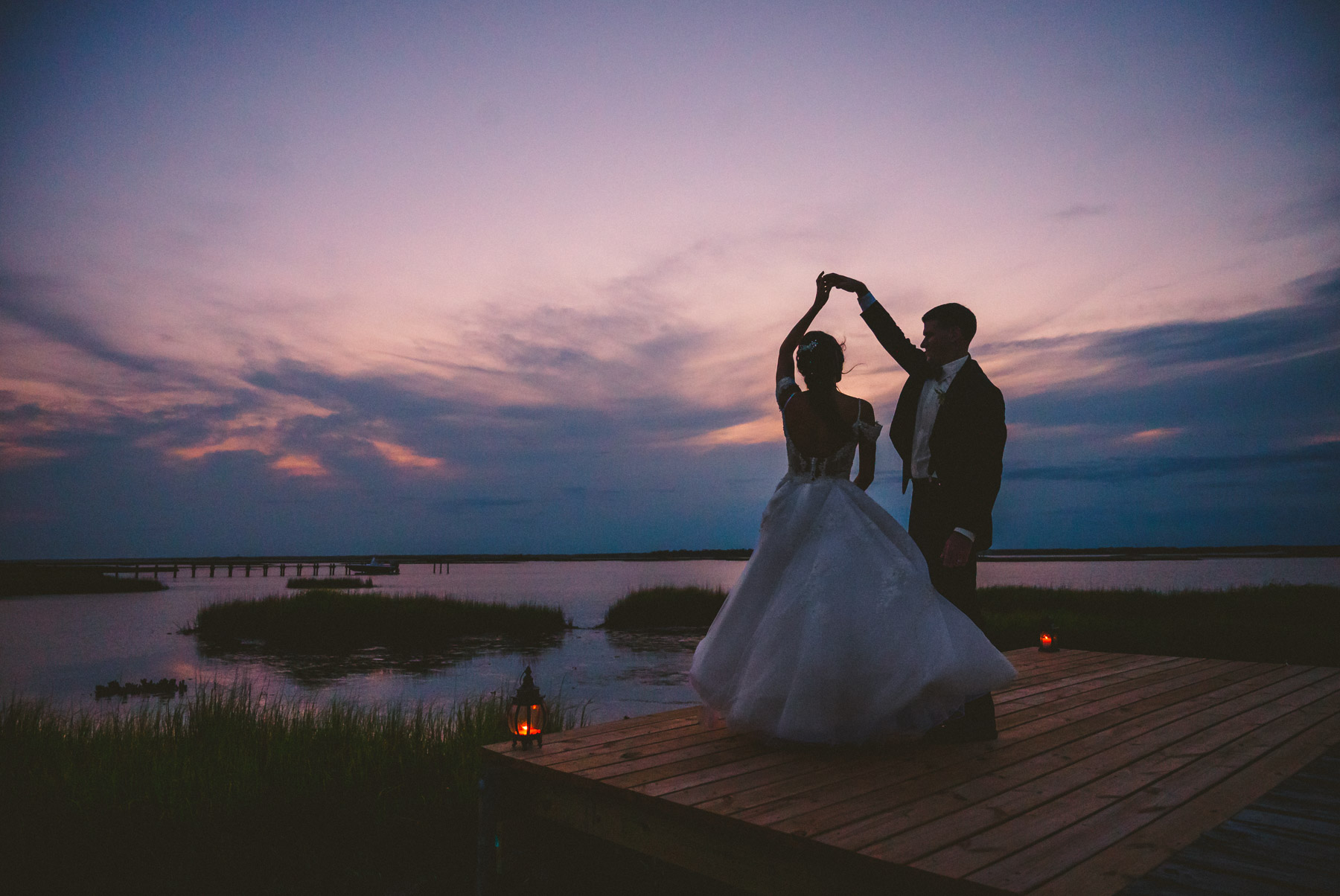 How to Elope
Okay, so you've decided to have an elopement! If you're not quite convinced an elopement is right for you maybe head on over to my post on why you should elope for some really great reasons why an elopement is the best way to get married!
At this point you're probably psyched you've chosen an adventurous wedding day but you're also probably thinking to yourselves "how the heck do I do this".
The exciting part is (understandably, this part can also be overwhelming);
There is no rule guide to eloping!
You & your fiance get to choose how you want to celebrate your wedding!
You can take a boat ride to an epic remote island. you can have a multi-day backpacking elopement and say your vows at sunrise on a remote mountain peak. You can get married on a tropical beach with only Howler monkeys and Igauna's as your witnesses. You can take a helicopter ride or simply stroll down a wooded path.
A common misconception is that you have to hike or you have to love nature to have an amazing elopement… This couldn't be more inaccurate! Elopements can take place where ever you can possibly dream up!
Love the city? Have your elopement at your favorite local brewery and spend the day exploring the city. Want to explore a new city?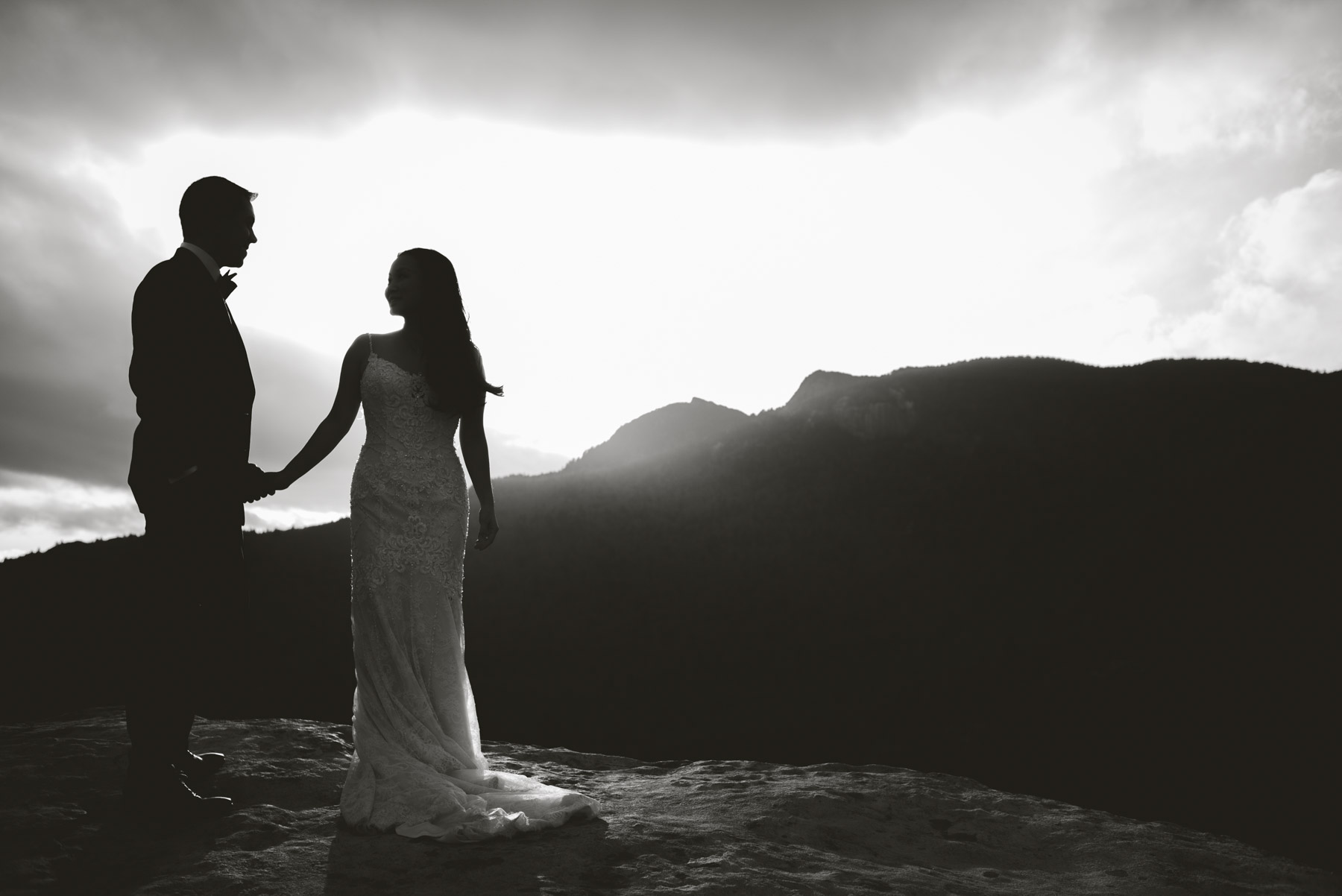 Determine an Elopement Budget
While this may not be the most fun part of planning your elopement it is one of the most important steps before you continue on (to the more exciting parts!) planning your dream day.

In 2019 the average cost of a wedding was 33,900. Holy smokes. That's a lot of money for a 6-7 hour event that you probably won't remember because it's an absolute whirlwind. The cool thing about choosing to elope is that you can be very intentional about how your spend your money and for most of my eloping couples its all about creating an amazing & epic experience.
Some things to include/consider when determining your elopement budget:

Travel costs: Accommodations, Flights + Food are the big ones.
Elopement ceremony location permits or fees; for example if you want to get married in a National Park you need a special use permit that usually ranges from $50-$150 depending on the park.
Elopement Photography
Officiant; If you're having friends or family join consider asking one of them. Also there are a few states in the US such as Colorado where you can Self Solemnize – that's right, you can legally marry yourselves!
Elopement Attire & Rings
Hair & Makeup
Marriage License Fee's
Decor & Florals (if you choose, keep in mind if you're getting married in a National Park or National Forest land you will not be allowed to bring in live florals so I recommend beautiful silk bouquets in this case)
Take time to come up with a budget that you both feel comfortable with and that includes what is most important to the two of you! Consider everything that matters most to you!
Once you've figured out a base budget then it's time to move on to the fun part….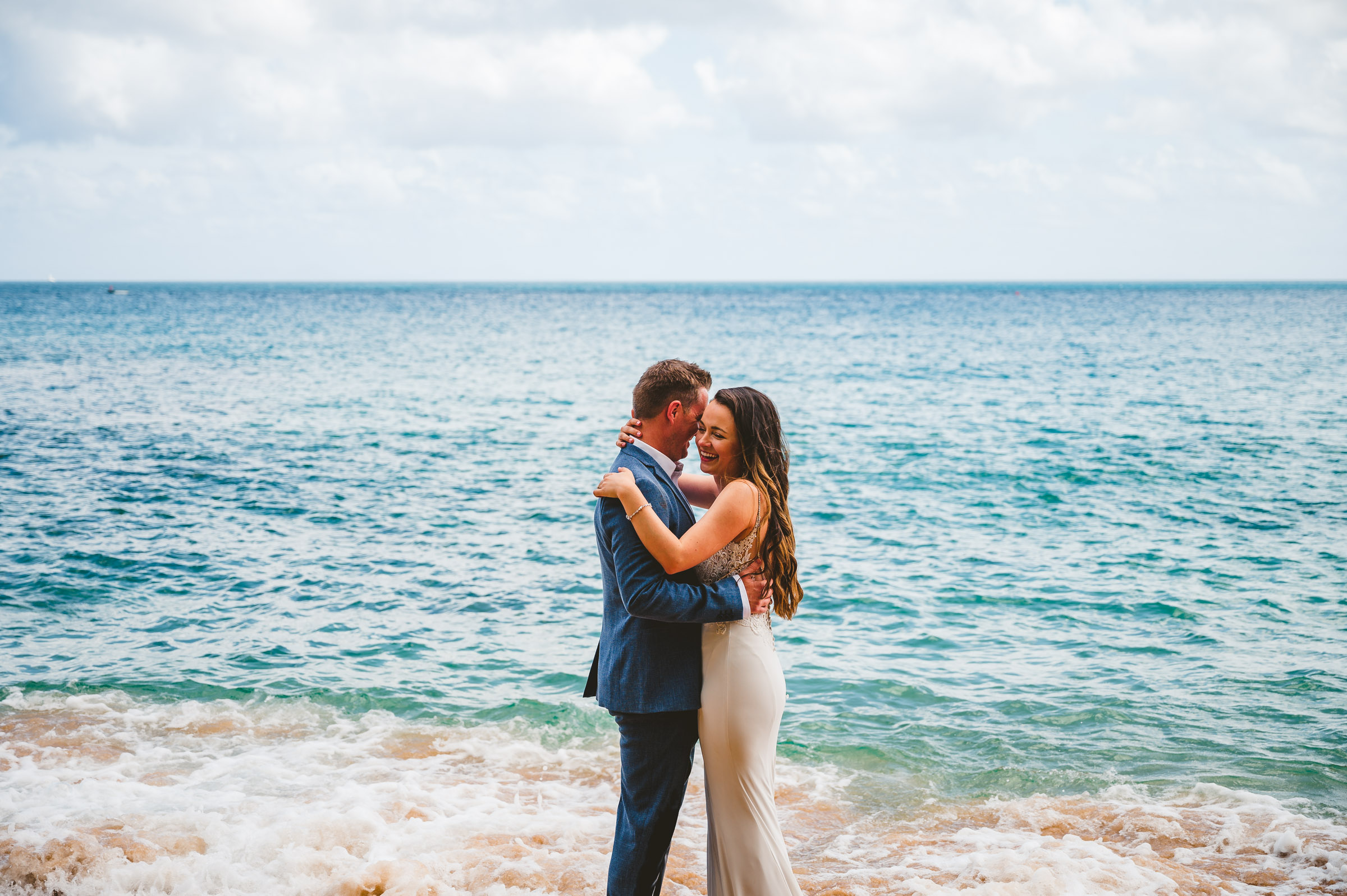 Visualize Your Perfect Day and What That Looks Like
This is arguably the most fun part of the whole elopement planning experience so take your time and enjoy the process! I highly recommend that you each grab a favorite drink, maybe even order or cook your favorite meal, and settle in for an evening of dreaming. This may take a couple evenings because really the sky is the limit when it comes to your elopement adventure!

Think about the over all feel you want!

Are you lovers of mountains or do you prefer the beach? Do you want to say your vows at the base of a roaring waterfall or somewhere peacefully quiet.

What is your favorite season? Do you love warm weather or prefer colder climates. Take into consideration the time of year you're planning to elope and the type of weather you want for your wedding day… This will come into play as you start picking potential locations.
Here are a few key questions to ask yourself when picking out a location:
Do you have a favorite place you've traveled together as a couple?
What scenery do you imagine being surround by when you say your vows
What activities do you want to do on your elopement day? Some fun examples; hiking, camping, going on a helicopter ride, visiting a favorite brewery, sailboat excursion, cliff jumping. The list goes on!
Do you want to stay stateside or elope internationally?
Do you want to have close friends or family join you for your elopement?
Remember, while some couples choose to have an elopement that is just the two of them, other couples want close family and friends involved! There are no rules when it comes to your elopement day! One of the sweetest elopements I've seen the couple brought 15 of their closest friends and family; they adventured as a group the day before their wedding then just the two of them woke up at sunrise and said private vows together as the sun came up. Later the same day they had a small ceremony with everyone there and partied into the night!
Once you have a general vision for your day I highly recommend not dwelling to much on the details or the how to…. Simply move on to Part 3 + 4 because these are the people that will help guide you towards having your best day ever! As an elopement photographer I absolutely love taking my couples general vision/dream for their day and helping to make it a reality!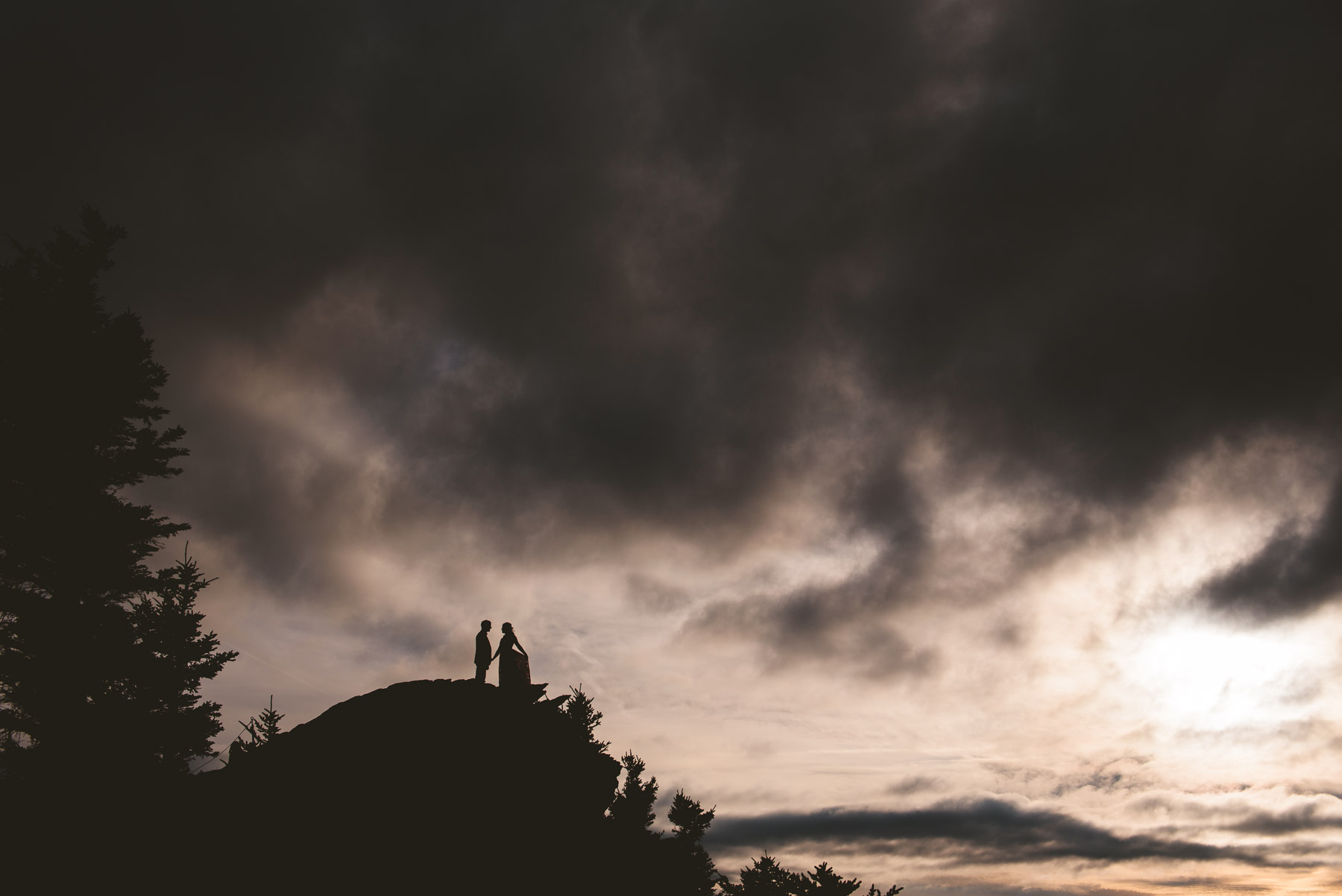 Pick Your Elopement Photographer
Once you have even the vaguest of visions for your day I highly recommend booking your photographer. It's at this point that your elopement photographer can help you pull all the details together!
As an elopement photographer I absolutely love taking my couples general vision/dream for their day and helping to make it a reality!

Some things a good elopement photographer will help you with and that I love helping my couples with are:

– Customized location recommendations. Maybe you have a general idea of where you want to elope. You know you want to get married surrounded by big mountains and you love the PNW but how the heck to you find the perfect place to say your vows? Using some super cool location tools and my knowledge from past travels I'm able to provide couples with a personalized list of awesome locations to say their vows anywhere in the world! So dream big and hire a photographer who gets your vision!

– Timeline + Activity suggestions/help: What could your full elopement day look like, when should you say your vows, what activities would be a fun addition to your elopement day. Remember, your photographer has probably photographed numerous elopements and they will be excited to help you plan an amazing day filled with things you love to do!

– Permit research; want to have your ceremony in Glacier National Park? Making sure you have the proper permits to adventure in your chose elopement location is key to having an amazing experience.

+ MUCH MUCH MORE!
It's such a freakin blast when couples come to me with a general location in mind and sort of know what they want! I love to help them take that fuzzy inkling of an idea and help create a solid plan for what their elopement adventure could look like!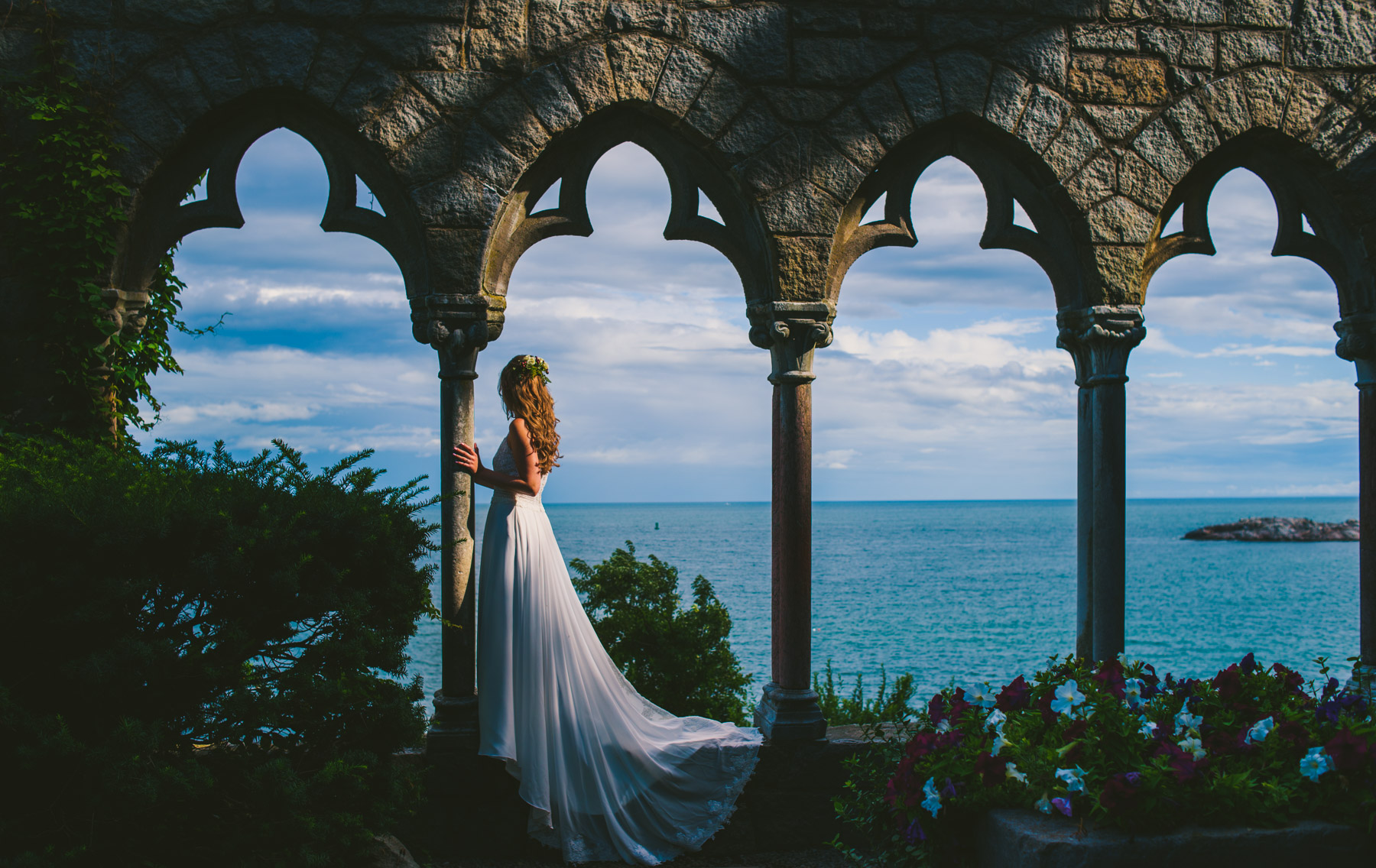 Book Remaining Vendors
Think about what other elopement vendors you want to hire to compliment your day! Your elopement can be as simple (maybe just you & your fiance + your photographer) or as elaborate as you desire. Don't forget that your photographer is a great resource to help point you in the right direction; chances are they can recommend some awesome vendors that will help you have the best day ever!

Some vendors to consider:
Florist
Videographer
Planner
Hair and Makeup
Officiant
Activities; want to get married on a remote mountain peak but don't want to hike? Hire a helicopter charter. I've seen elopements include kayaks, off road SUV's, trolley's, sailboats. The list goes on and you want to make sure you're hiring reputable + local people who know the area you're eloping in!
Make sure as you choose your elopement vendors you are picking people who focus on creating a day that is 100% what you want. Connect with them; If possible have a Facetime meeting or atleast a phone conversation before booking! A good vendor should remember that the focus is on the two of you and should simply get the vibe you're going for!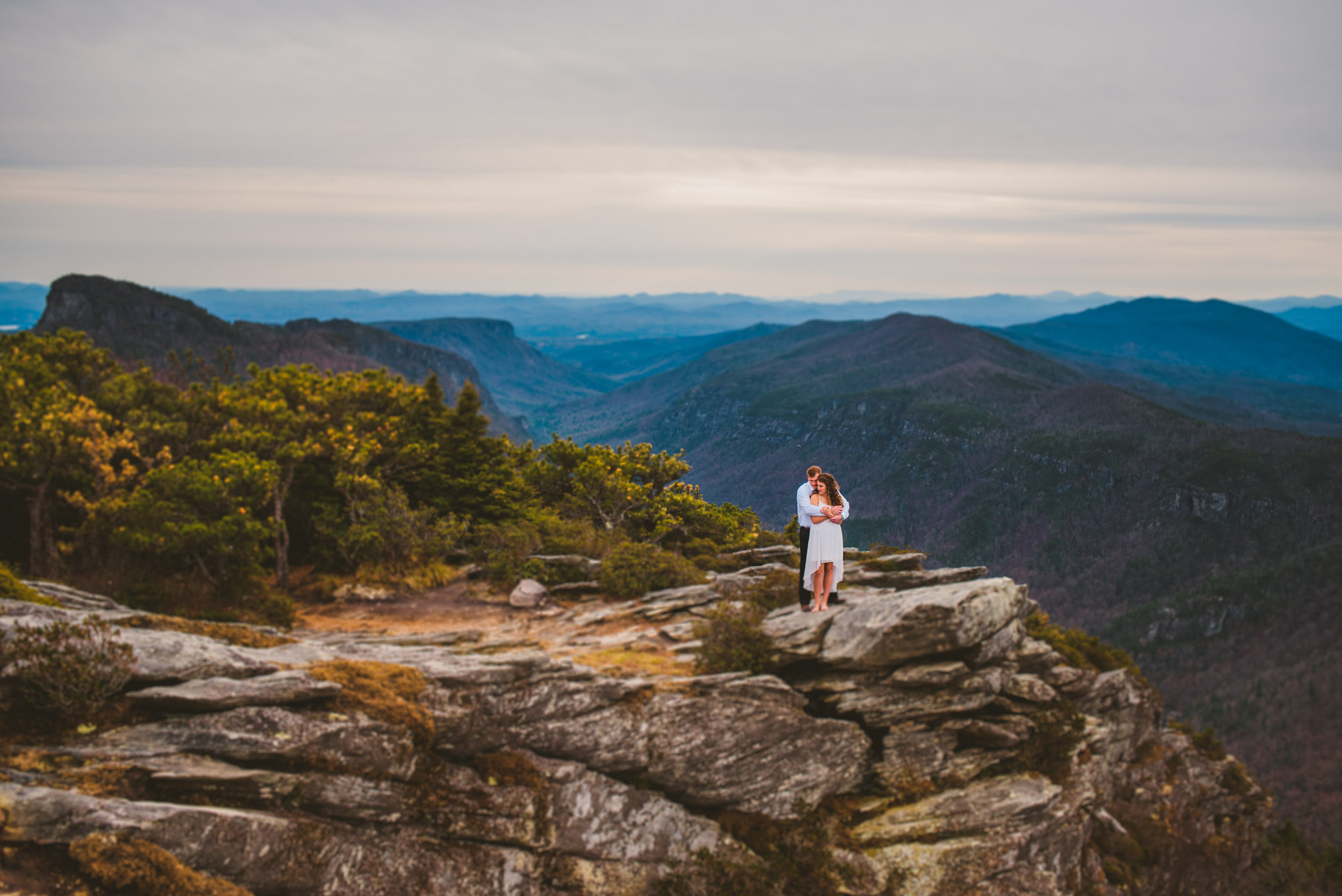 Make it Legal & Book Travel
You've decided where to have your elopement adventure, who you want to join and have at least a rough date chosen! Now it's time to book travel and make sure all the legal aspects of your wedding are in place!

I'm going to follow this section up with a whole post on how to elope in some particular areas I frequently travel to but for now here is a general idea of what most couples do!
If you are planning a destination elopement in another country
If you're eloping in another country this is a situation where I highly recommend getting legally married in your home town ahead of time. Have your elopement day be the day that you say your vows to each other & commit your lives together. Don't worry, it doesn't make your elopement any less special or exciting and it will keep your wedding day experience as stress free and fun as possible (which is probably one of the reasons you decided to elope in the first place)!
If you live in the United States and are planning your elopement in another state
If you live in the U.S. and are traveling to another state for your elopement it is much easier to get married legally on your actual elopement day. Often it comes down to the state you've chosen to elope in and its local marriage laws so once you've decided on a particular location do some research (or hire a photographer – shameless plug – who will help guide you in the right direction). Colorado makes this super easy for eloping couples because you can actually self solemnize! But if you're eloping in one of the other amazing states there are options; some couples choose to have a friend get ordained and officiate a very personal ceremony… Other couples hire an officiant and yes, there are some awesome, adventurous officiants who are willing to adventure with couples to the perfect, remote ceremony location.

As an elopement photographer I always help my couples decide what makes the most sense for them depending on the logistics of there personal elopement adventure!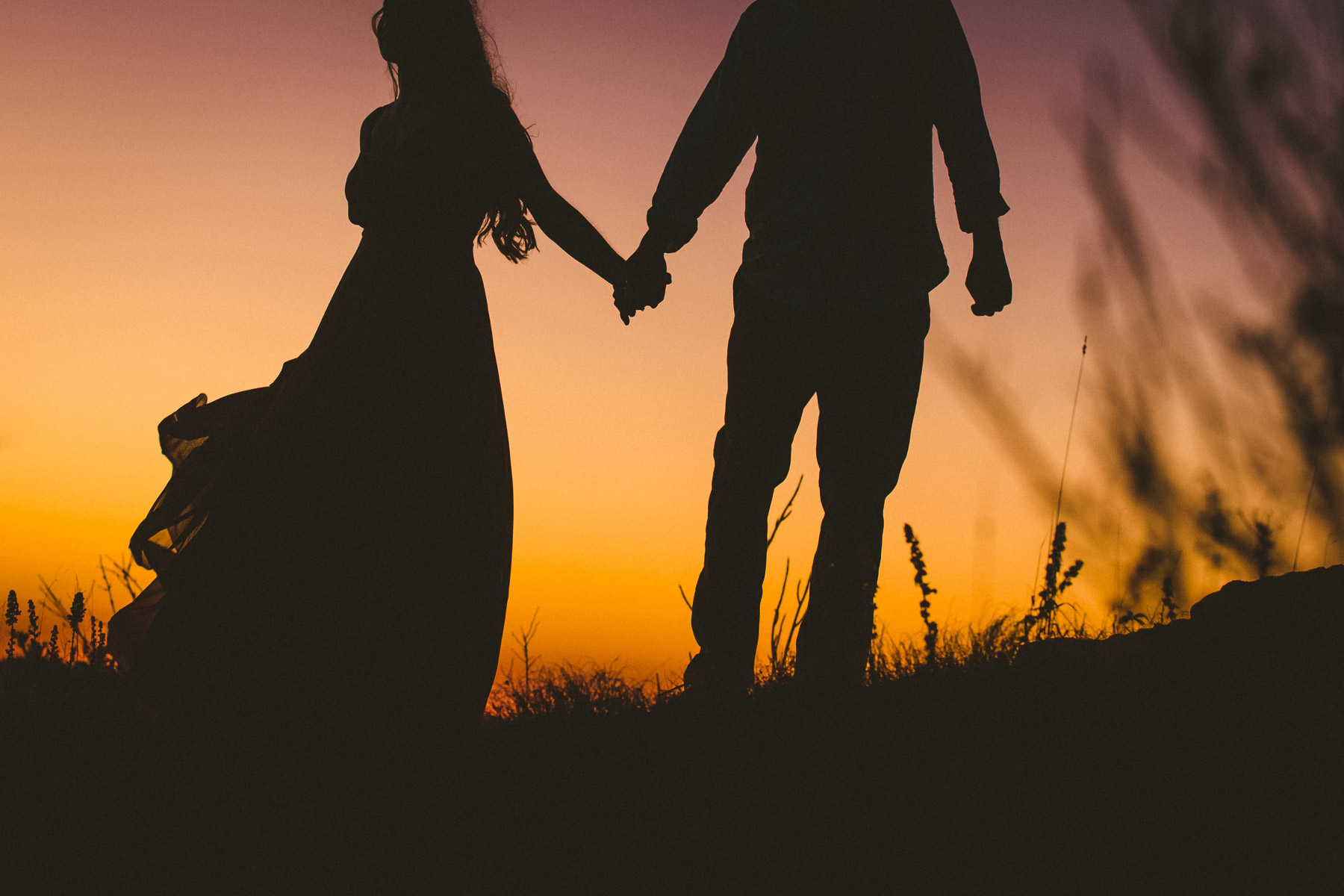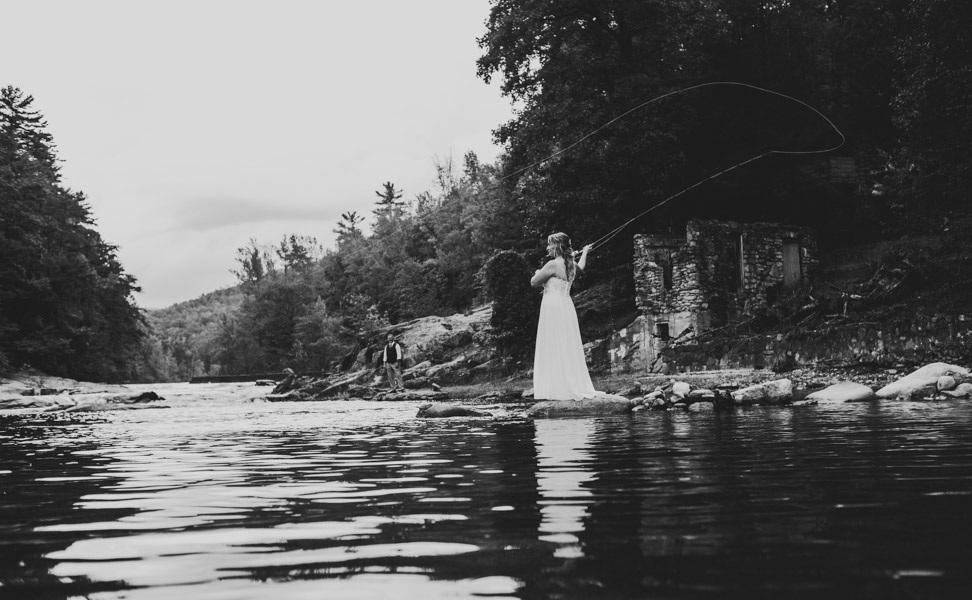 Pick Out Your Elopement Attire

This is another super fun point in your elopement planning! The first key step is to consider the environment you've decided to elope in. For instance if you've chose an elopement in Alaska in September your attire needs will be probably be slightly different than a Costa Rica elopement!

Some key things I recommend to all my eloping brides or grooms is:
Comfort is key! Pick a dress that allows you to move! Not only will a flowy dress look great on windy mountain tops or running through a field but it will allow you to enjoy your day to the fullest. You don't want to feel restricted!

Consider the material and your chosen surroundings. Lace tends to wrinkle less but it will also pick up every twig, pinecone or outdoor souvenir you can think of… So while a lace gown might be perfect for a beachy destination elopement you may want to explore other materials for your forest or mountain elopements; organza or chiffon dress might be more suitable!

When picking a suite make sure it's comfortable and fits well!

Consider your footwear. For hiking elopements; guys and gals alike should opt for shoes that have great traction and are comfortable about anything else!

Add some personal touches to your elopement outfit with:
Jewelry
Personalized socks or ties!
Hat's, scarves or shawls for winter elopements can be great ways to add personality to your elopement attire!
Don't forget the rings! Check out one of my favorite ring designers Ken and Dana Designs for beautiful, ethically sourced and created, nature inspired rings!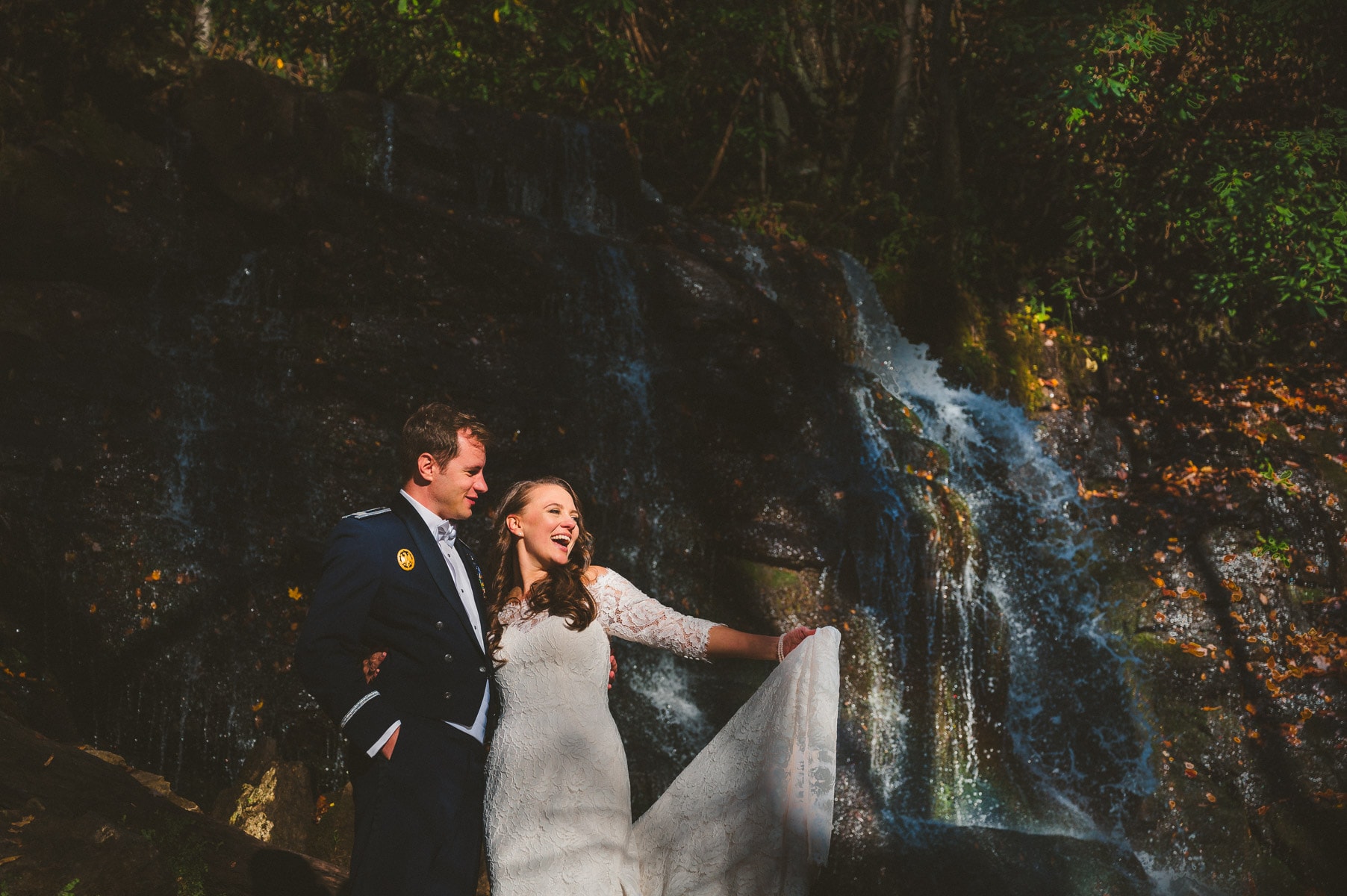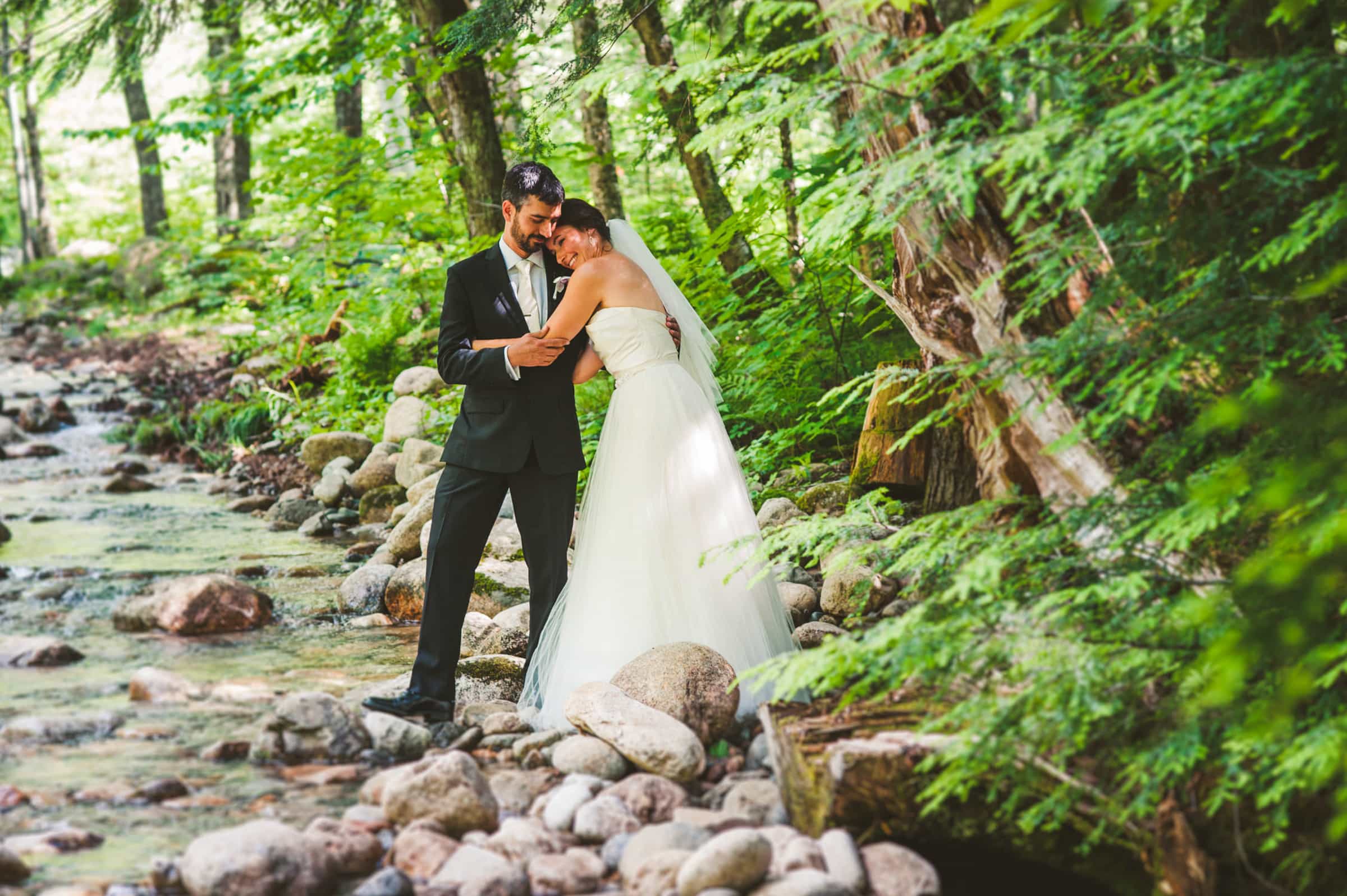 Have the most epic day ever!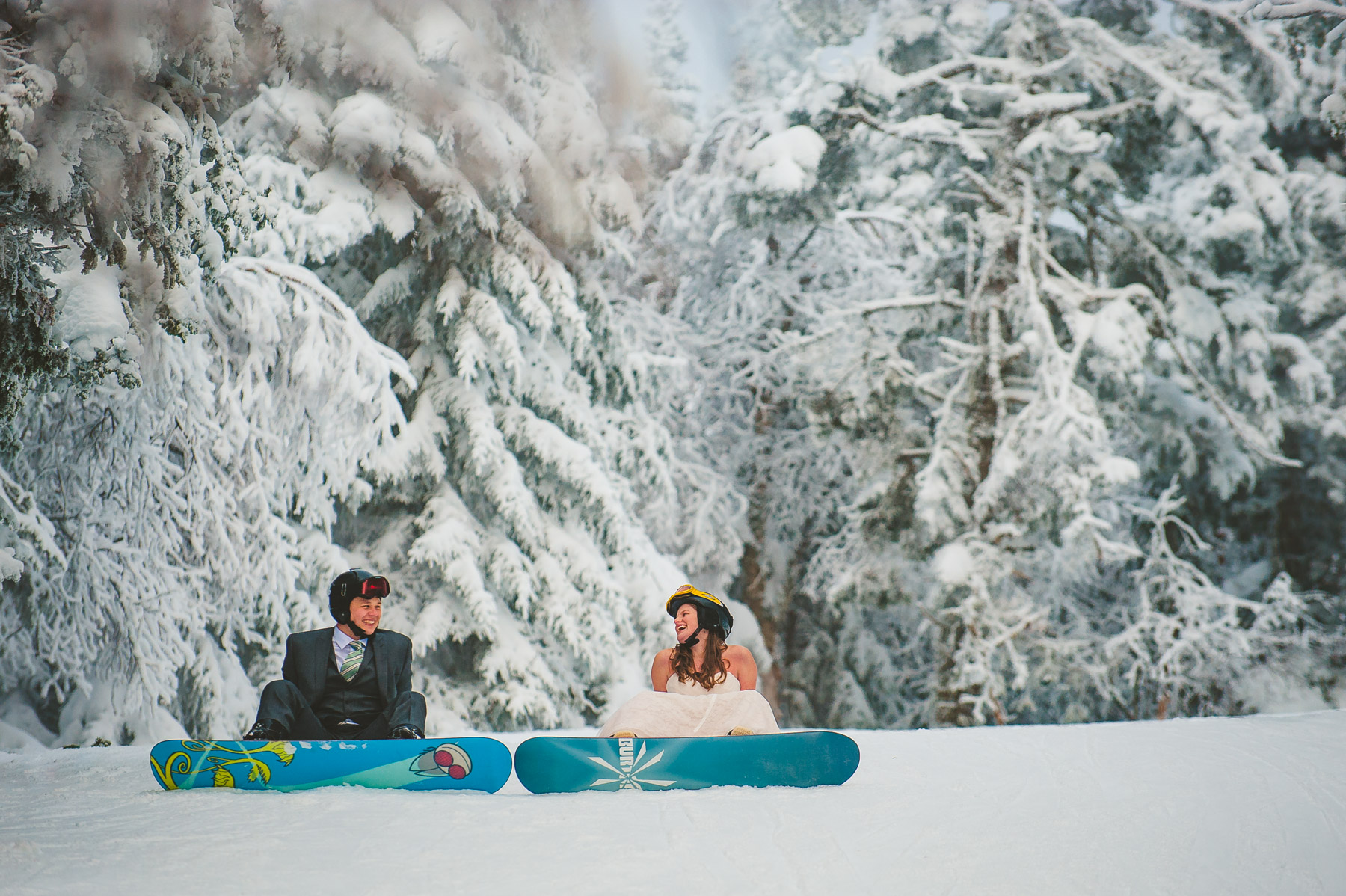 Ready to plan your great elopement adventure?