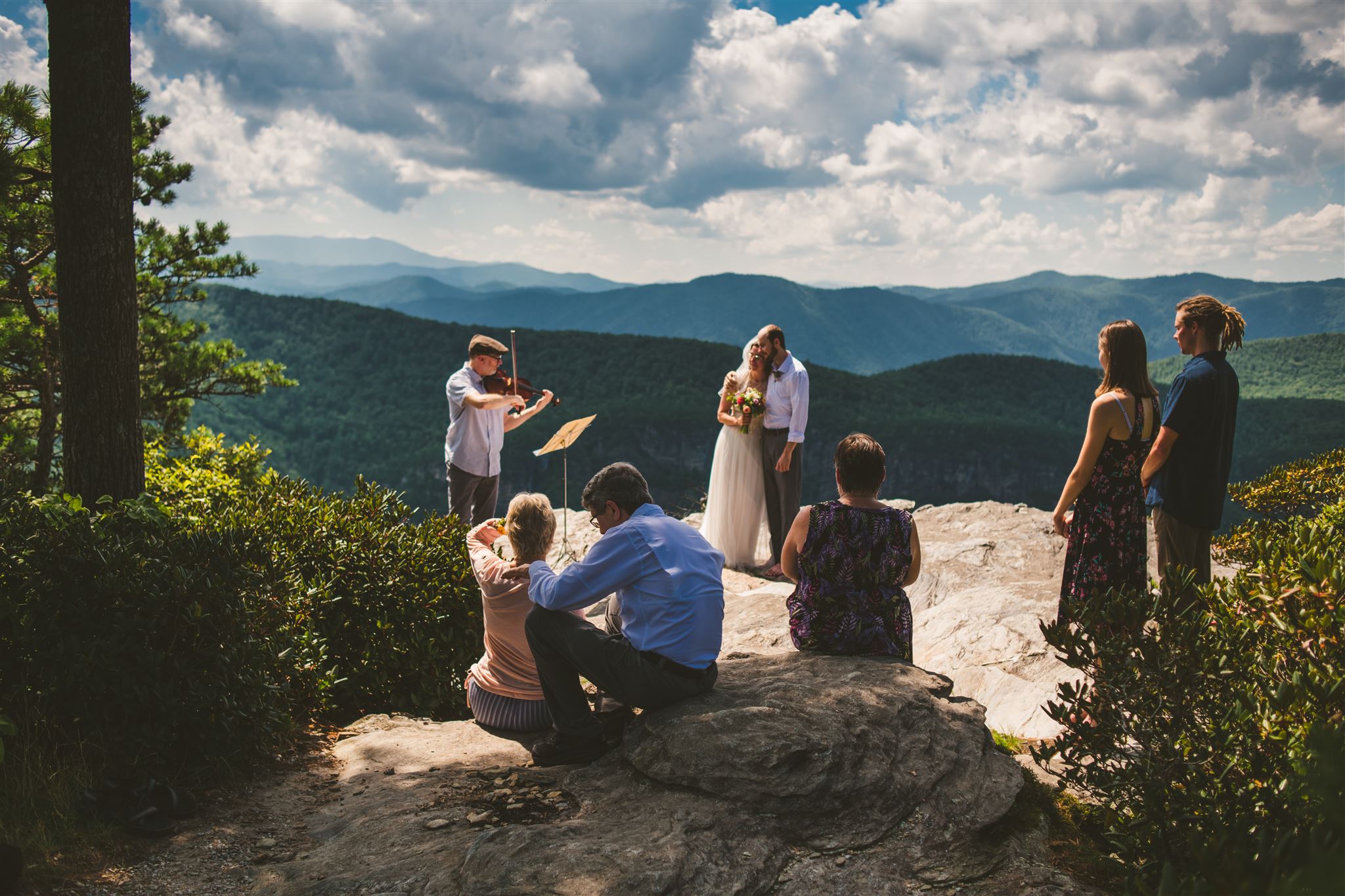 There's a misconception that eloping means you have to do it alone – Just you and your partner, no guests allowed. I'm here to tell you that you absolutely do not have to choose between having the adventurous wedding of your dreams & being surrounded by your favorite people. While you certainly can choose to elope just the two of you, for a lot of people, their elopement day wouldn't feel complete without their family or friends (or both!). If they're supportive and on board with whatever adventures you're dreaming of, having your loved ones by your side can make the experience even better!
If you're planning on eloping with family, there are a few more things you'll need to consider. But don't worry, I'm here to tell you all about how to include your family in your elopement, and make sure everyone has a blast!
Want to Elope with a Group of your Favorite People but Don't want to plan all the details?
New for 2023 I am offering All Inclusive Group Elopement (for 10 guests or less) & Micro Wedding Packages (25 guests or less)!
My group elopement package includes everything you need for an incredible adventure wedding in Alaska with up to 10 guests:
3 Nights Lodging for the couple + 10 guests ( & I have a list of lodging options for additional guests to make things stress free!)
Locally Inspired Farm to Table Dinner for couple & up to 10 guests
Wedding Ceremony & Officiant
Full Day Photography Coverage
Adventure session the next day that includes an excursion of your choice (helicopter, sailing, dog mushing)
Bouquet
Small wedding cake, cookies, or pie for all
Unlimited communication by phone and email
vendor coordination & Planning
Customized Itinerary & Travel Tips

Package price $16500 – Inclusive of everything above

Bigger Group? Micro Wedding Packages begin at $17500
To provide the best experience for my couples & their guests I will be limiting bookings to just 10 for the year (May-September)! Contact me today to set up a free consult to talk over options!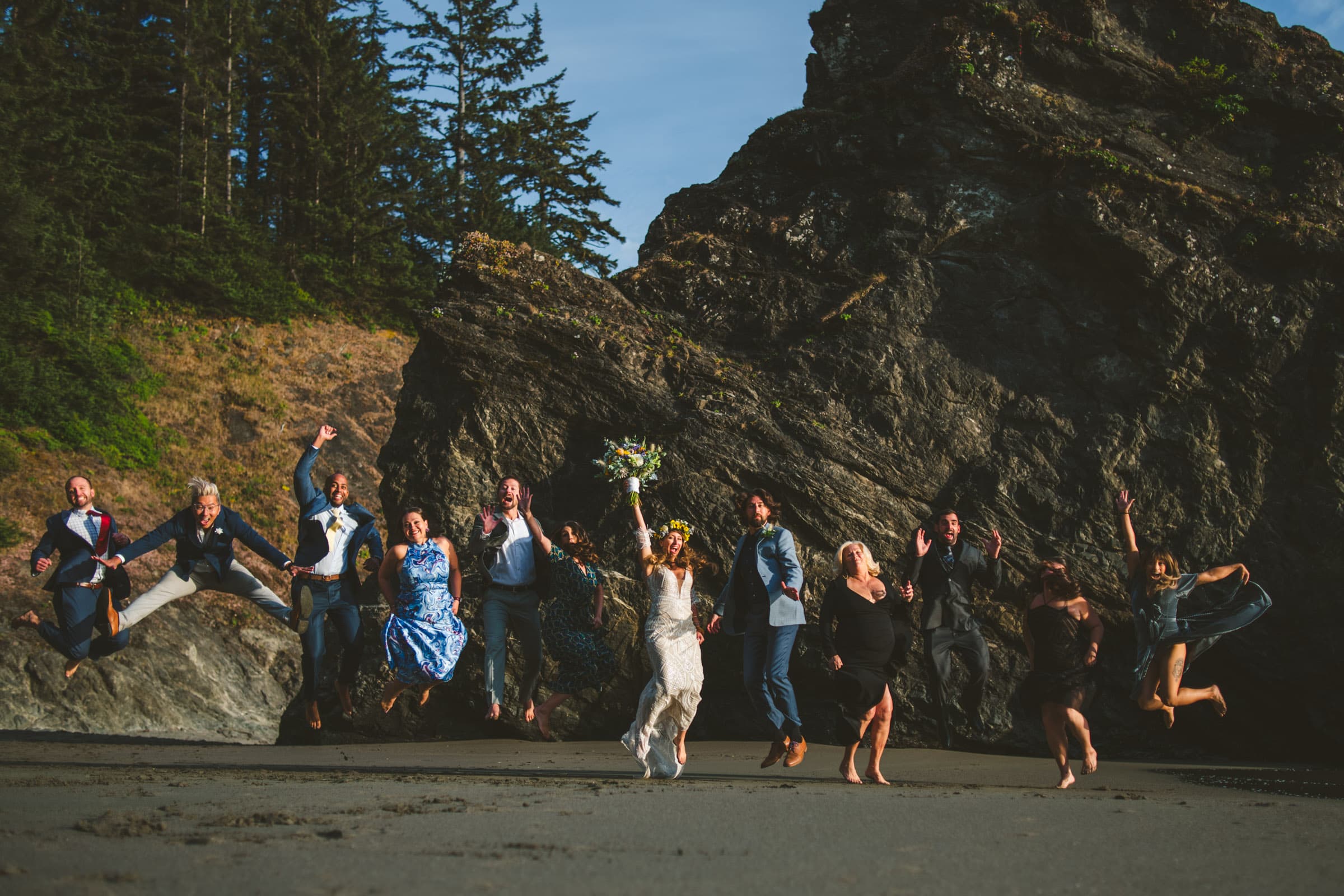 Eloping with Family & Friends
How to Choose a Family Friendly Elopement Location
One of the first things you'll need to do as you get into planning your elopement is figure out where you want to say your vows! If you're eloping with family, you'll need to think about their needs.
Consider Travel Time
One factor in choosing your elopement location is how far away it is. Think about the family members you're inviting, and what's realistic for them! You may be able to jet off to a country across the globe, but that can be harder for kids, older relatives, or people who can't take much time off of work. Think about how far your family would be willing, and able, to travel before you decide on a location.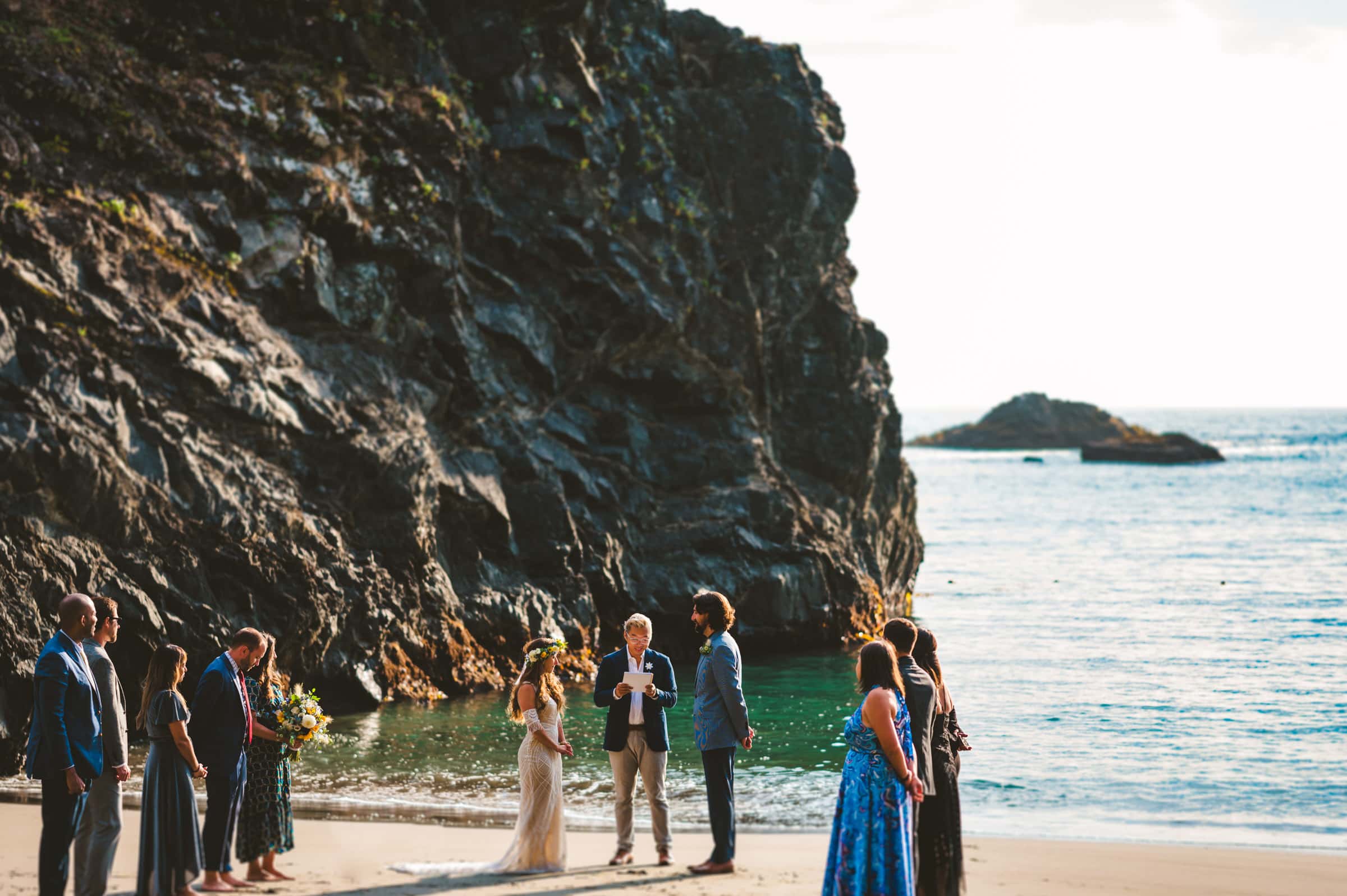 Consider Accessibility
You've probably seen tons of photos of couples standing on top of mountains, surrounded by peaks and valleys – which can make it seem like you have to do strenuous hikes or long treks to find somewhere to epic elope. Have no fear, there are plenty of places that are easily accessible and just as beautiful! Or, If you have an adventurous crew there are many ways to get somewhere more remote that doesn't involve hiking (this is actually my specialty; think boats, helicopters, jeeps) & I absolutely love helping couples open up the world of adventure elopement possibilities
You'll need to think about how accessible the location needs to be for your family, and do some research to figure out what's realistic! National Parks have some of the best roadside overlooks and options for short, paved hikes but this is where the next consideration comes into play because usually beautiful & easily accessible also mean busy busy busy! If budget allows there are some creative ways to get a private ceremony location with family along for the ride (think Jeep/4×4 vehicles, helicopters or boats).
For some fun intimate wedding adventure activity ideas check out: Ways to Adventure Without Hiking on Your Elopement Day
Think About How Important Privacy Is
I forewarn all my couples who get married in public locations that they will be a celebrity for a day when eloping on public land like Yosemite, Rocky Mountain National Park, Glacier or even Arches. Some of my couples are totally cool with random passerby's getting excited for you. But, If you despise the idea of getting married with people that you don't know walking past & inevitably stopping, staring and cheering for you when you say I do then this should be a consideration when you select your elopement location.
There are some great options to avoid this conundrum and this is my specialty. One is to book an awesome venue that has a stunning ceremony location for you, there are incredible options that range from mountain lodges or ranches, airbnb's to summer camps & even NPS cabins! If you find somewhere that is close to all the activities you want to do; rent it for a few days and make it your wedding adventure base camp!

The second option if you just can't find a venue that has ceremony views you're stoked about is to consider alternative modes of transportation to get you somewhere more remote. Rent a few jeeps and tear up some 4×4 roads to the top of a mountain pass in Colorado. Book a boat tour and say your vows on a lake or ocean! Land on a glacier in Alaska via helicopter and say your vows surrounded by beautiful blue ice.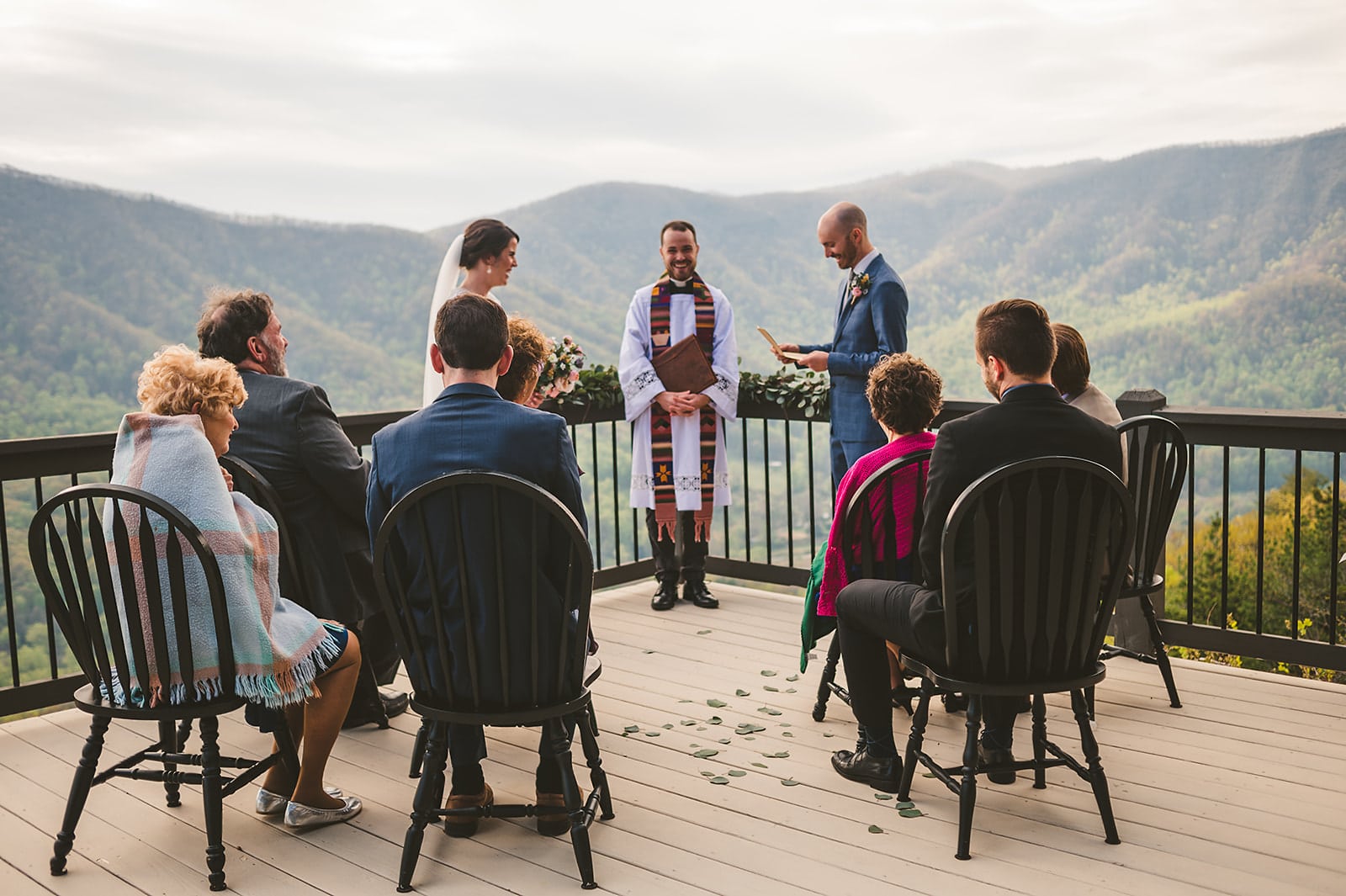 1. Alaska
I carefully curated a list of lodging & small wedding venues that offer fantastic options for small group elopements
2. Maine
From houses you can rent on private islands to quaint cabins, summer camps & even treehouses Maine is a beautiful location to bring your family to!
3. Asheville, NC
Beautiful mountains, amazing food & craft breweries. What's not to love about this city in the middle of the Blue Ridge Mountains!
See Olivia & Andrews two day intimate wedding in Asheville for Inspo:
Two Day Micro Wedding in Asheville
4. Oregon
Rocky Coastlines, tall mountain peaks, some of the most clean rivers & lakes to swim in. Oregon is an adventure lovers destination.
See Danielle & Brandagees two day intimate wedding in Oregon for Inspo: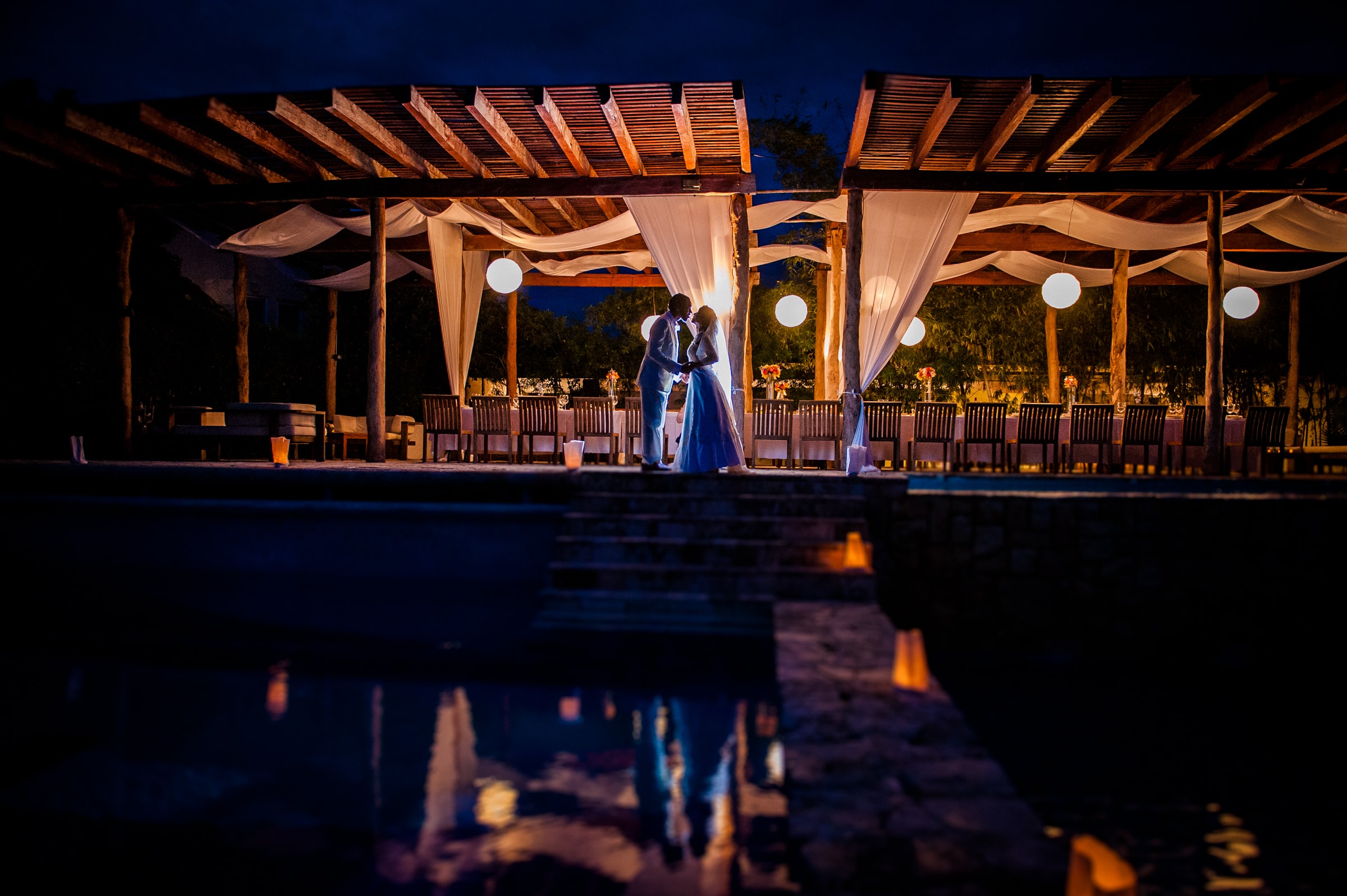 How to Include Family or Friends in the Ceremony
While it's totally fine if your family just tags along to watch you get married and celebrate with you! But, when eloping with family, it can be fun to include them in the ceremony.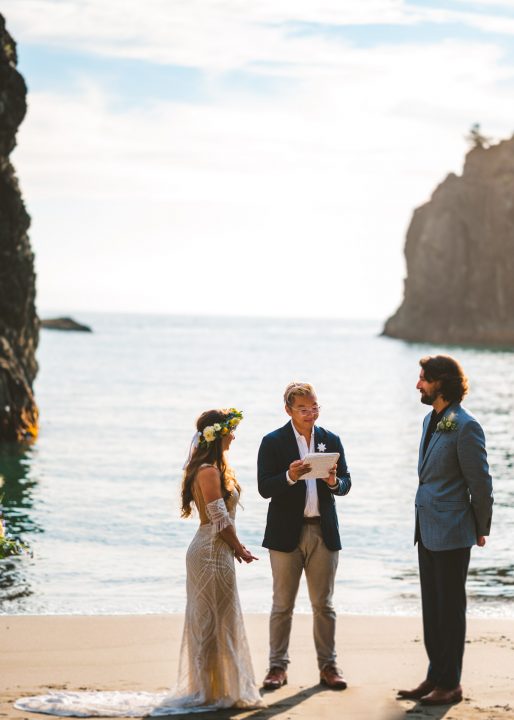 Ask A Family Member or Friend to Officiate
Did you know that in the United States, anyone 18 years old or elder can become an ordained officiant & perform legally binding ceremonies in most states!
If there's a family member or friend you trust to perform your ceremony, this can be a really nice personal touch for your elopement day! All they have to do is go to ULC.org, and getting ordained is quick, easy, and free!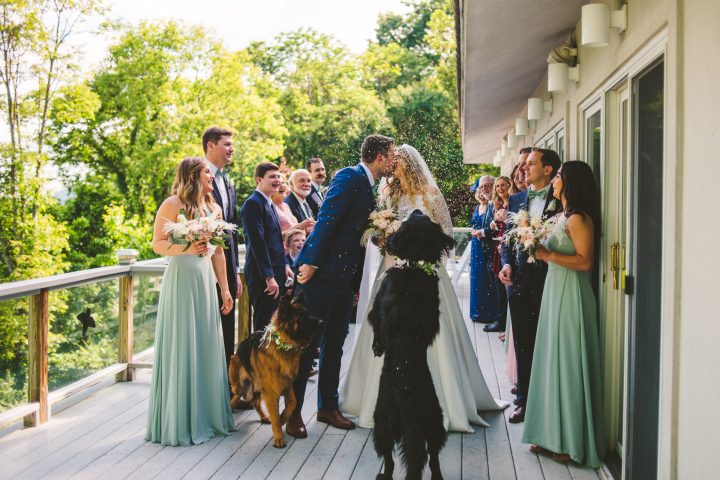 Have Them be Your Witnesses
Most states require two witnesses to sign the marriage license – and eloping with family means you've got this covered! Choose two people to be your witnesses, as long as they're over 18 too.
Flower Girls and Ring Bearers
If you have younger children attending your elopement, you can totally have them do some of the traditional wedding roles.
One thing to keep in mind is that tossing flower petals can be harmful to the environment. It may seem like any kind of plant life is fine to be left outside, but anything that isn't local to your elopement location can actually have a negative effect on the ecosystem. But, there are alternatives! You can have your flower girl wave ribbons, pick up and toss some leaves (if you're eloping in the fall and there are already a few on the ground), walk your dog down the aisle… the possibilities are endless! Remember to practice Leave No Trace, and leave things exactly how you found them.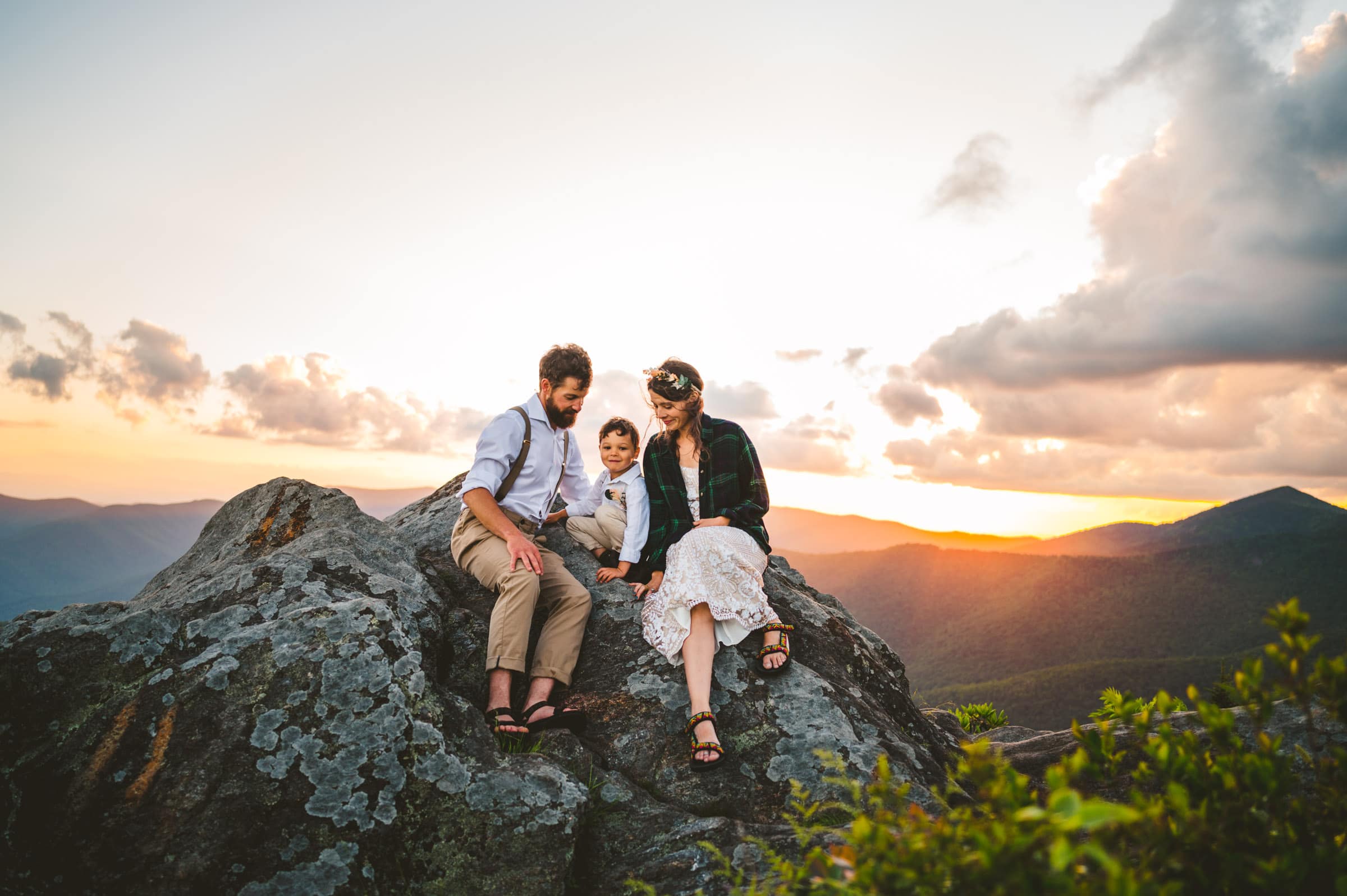 Tips for Eloping With Family
Here are a few quick tips to ensure that your celebration goes smoothly when you're eloping with family.
Stay in the Same Location as Your Guests
There are so many options out there for intimate wedding celebrations that just don't exist for bigger weddings. Finding a set of cabins, a ranch, lodge, glamping resort or even a big airbnb to rent can be a great way to maximize the fun! You can plan group activities on the days leading up to your elopement. When your elopement day rolls around you won't feel so stressed to spend every moment with your guests & will be able to focus more on the two of you and your relationship! Even if you're adventuring offsite for your ceremony you can return to your lodging where a beautiful table could be set for dinner under the stars cooked by a private chef. After dinner you can have a dance party or bonfire (weather allowing) without any of your crew having to drive home at the end of the night!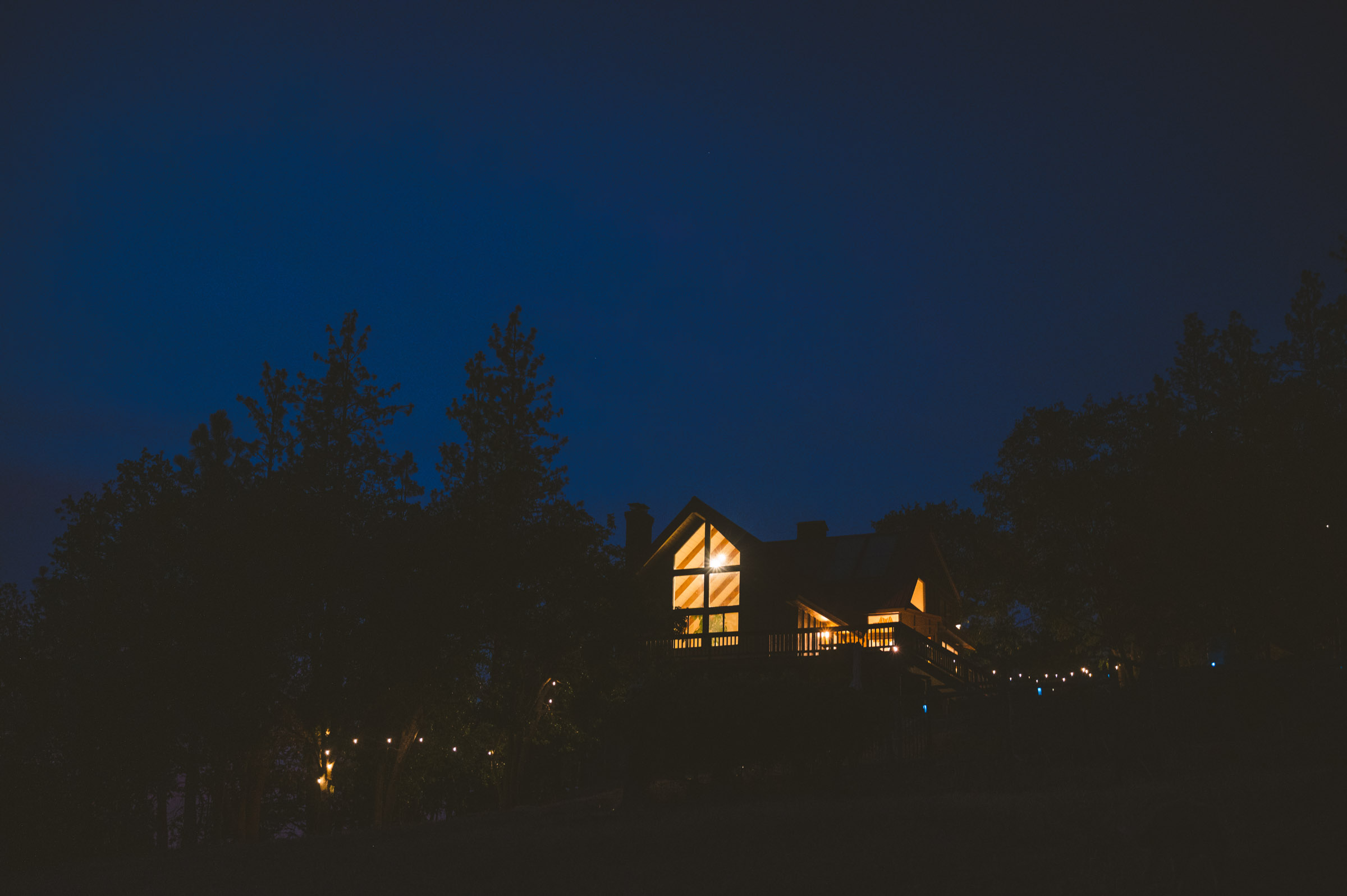 Add Extra Time For Everything
The more people are involved, the longer everything seems to take! When you make your elopement timeline, make sure you add some extra time between activities, and account for any possible delays. Getting everyone out the door can be difficult, and this is especially important if you have young children attending your elopement! And if you already know your family is notoriously late.
Split Up Your Day
Who says you can't have the best of both worlds? If you're eloping with family, it can still be nice to get a part of the day to yourselves! You can be with your family for the ceremony and the first half of the day, then split off to go for a hike, go kayaking, or whatever you have in mind.
Make it a Two Day Elopement
You can even split your elopement day into two days! One dedicated to celebrating with your family, and one for just the two of you. It can definitely be hard to fit everything into just a few hours – so dedicating two days to your elopement gives you more freedom to make your elopement the best it can be!
Want some inspiration for your own elopement?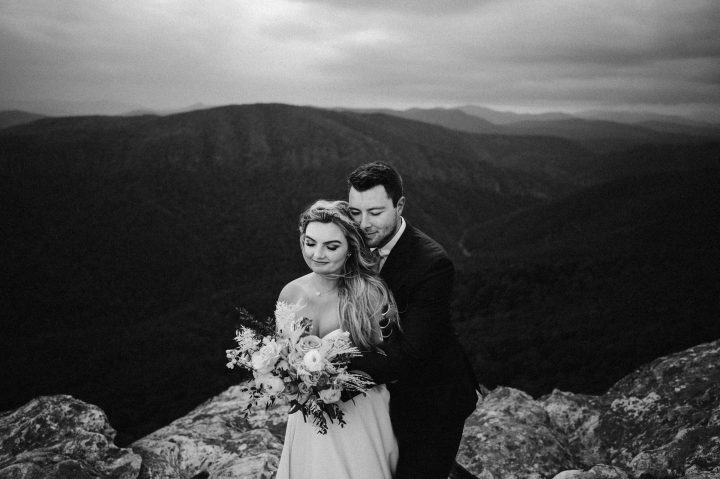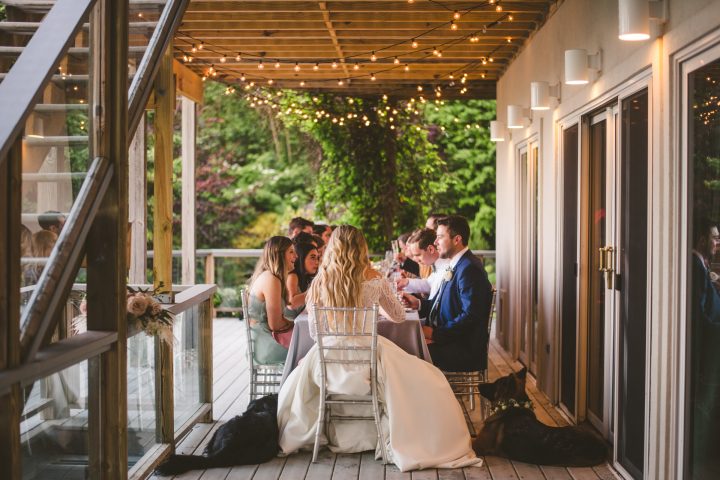 Bonus: How to Include Family & Friends Who are Not Invited
Ask Them to Write you Letters
It can be such a fun & emotional experience to sit down together on your wedding day and read good wishes from all your friends & family who couldn't be there. Block out time after the ceremony and enjoy your favorite drinks to open the letters; expect to shed a few tears and probably laugh a bit. Or, if you're doing any sort of pre ceremony adventure this can be a great time to read these notes.
Have a Dinner Party In Your Hometown When you Return
Keep it casual with a pot luck or rent out your favorite local restaurant. Invite the larger group of friends & extended family; eat good food, drink & dance the night away. If you plan it for a few weeks after your elopement you could even treat your guests to some of your favorite images from the day!
Hire an Experienced Elopement Photographer Who Enjoys Family Elopements
Family time can often lead to added chaos… as a mom of four I've given myself the title of "chaos controller!" Planning any elopement can be stressful, but add guests into your day and it can easily feel overwhelming to think about everybody's needs.
That's where your elopement photographer comes in! They'll be there not just to document your day, but also to help you find the perfect family friendly spot for your ceremony, lodging for everyone, recommending awesome vendors who specialize in intimate weddings, help you out with planning, give you all the tips and advice, and get smiles out of camera shy kids (adults too!).
If you're eloping with family, contact me, and let's get started!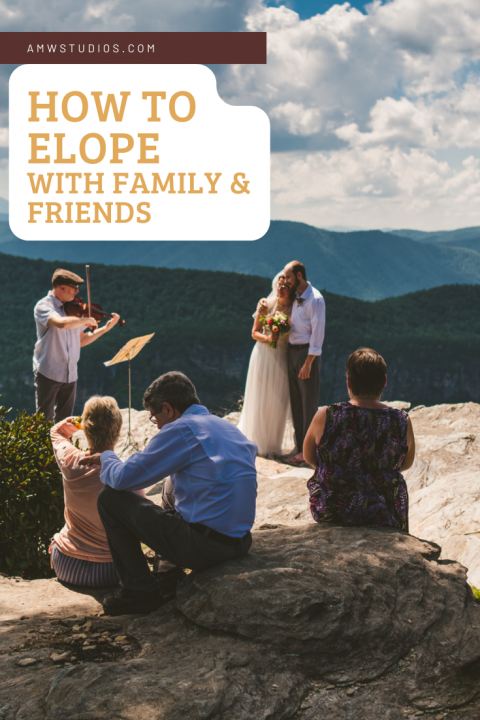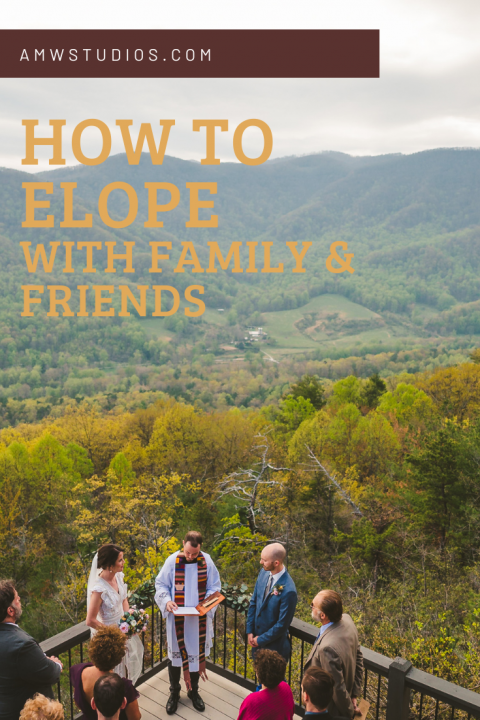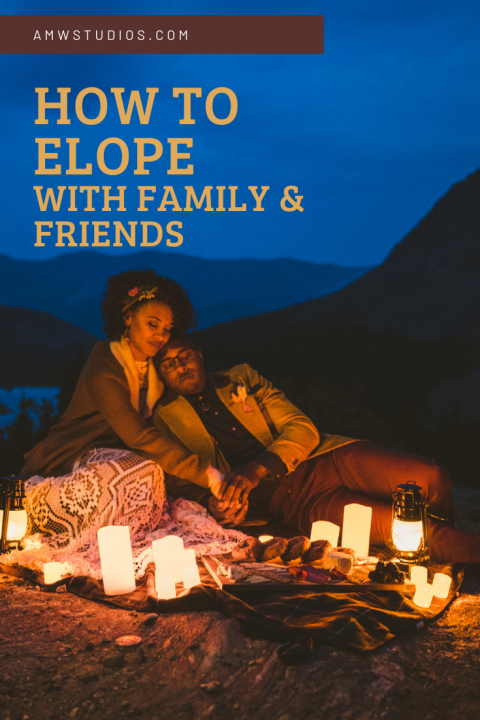 Looking for more elopement inspiration?!
Check out these related posts: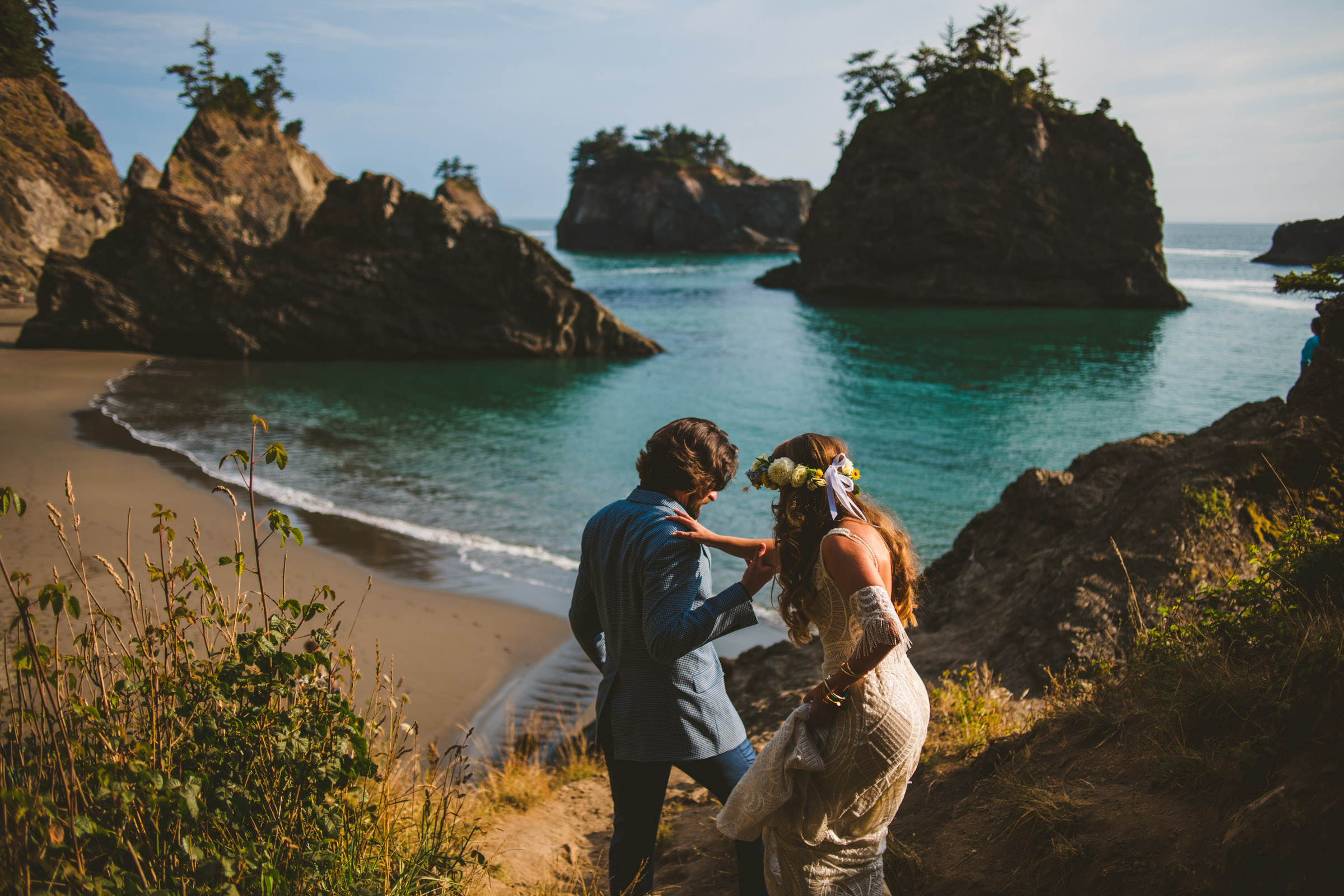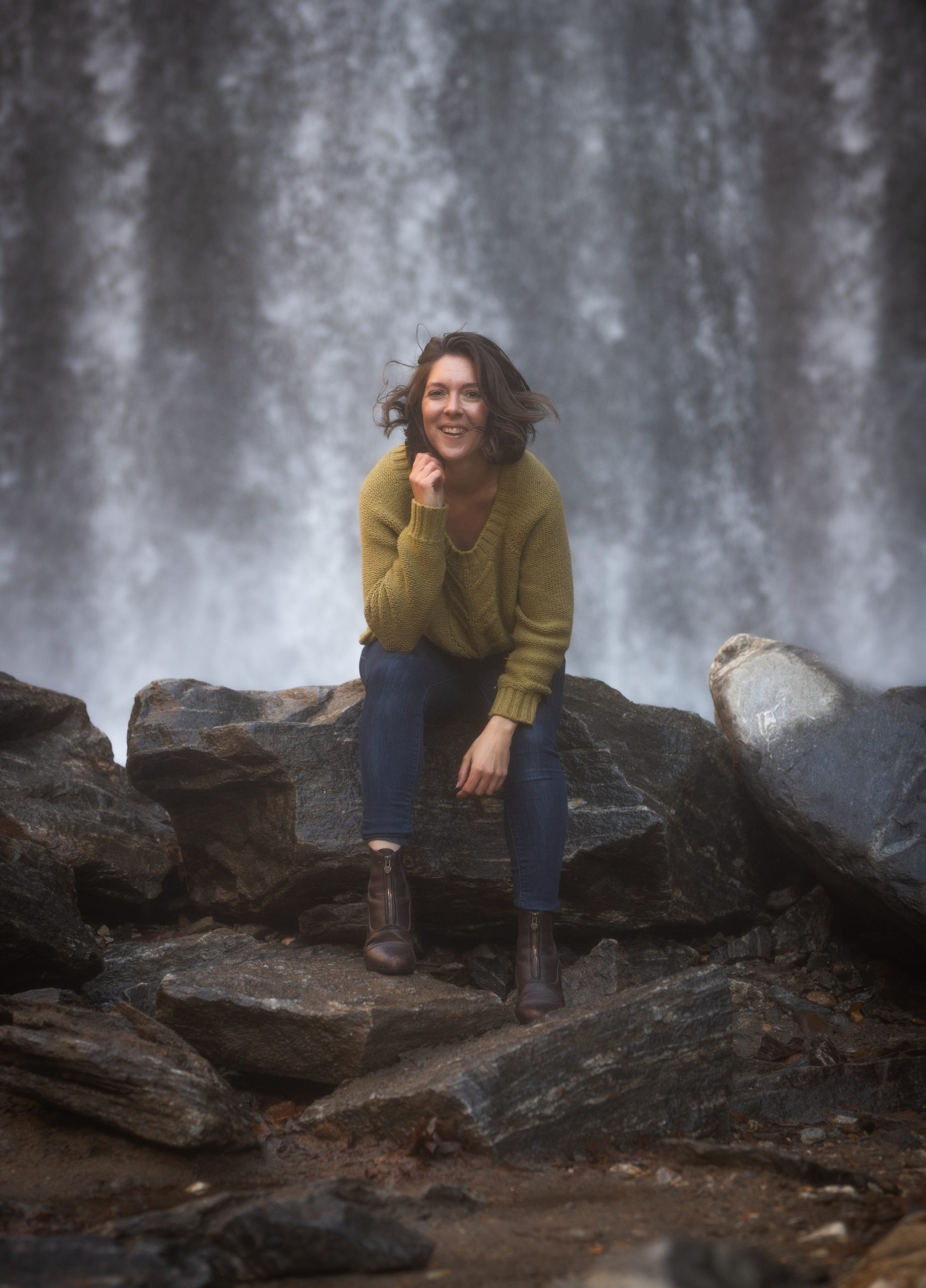 As an elopement photographer and outdoor enthusiast I get absolutely giddy with excitement when helping fellow adventure seekers, travelers, dreamers & fun-loving couples plan their experience based, intentional wedding days.
I live on the road full time traveling the country in my dream home on wheels – a 38' long fully off grid, converted bus.
Some of my favorite adventures include: Backpacking and ice climbing in Alaska, hiking the Napali Coast on Kauai, trekking in the jungles of Costa Rica.