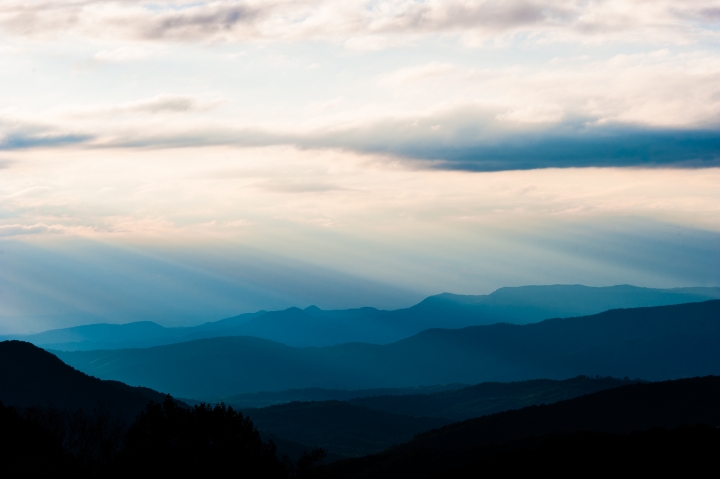 pintopinterest
The view from the top of Max Patch is unparalleled!! Head there pretty much anytime (except during a rain storm when the top of the mountain is sure to be socked in by fog and clouds) and you're truly in for a treat! It's about a 15 minute hike to the top of this big grassy bald mountain and you're rewarded with 360 degree views of the surrounding mountains with Mount Mitchell to the east and the Great Smokies sprawling to the south. We were lucky enough to take one of our adventurous couples up there the day after their wedding for a few sunset portraits! Being a pretty short hike for a high-reward view, it's a perfect place to have a mountaintop wedding ceremony. We can't wait to photograph our first elopement on top of Max Patch!
If you're looking for an amazing mountaintop location for an adventure engagement session in the Asheville area, this is a perfect place!
Our family loves bringing a picnic lunch (or even dinner, possibly from one of Asheville's awesome restaurant's). While camping is not allowed on top of Max Patch, stargazing is a popular activity!! Being about an hour from civilization, there are no city lights hindering a perfect dark sky!
For any of our couples thinking about great locations for engagement pictures or even planning an elopement… We're always up for an adventure, and Max Patch is an adventure worth taking!!!
AMW Studios is an Asheville wedding photography studio run by Ariel and Matt – We are located in the Foothills of the Blue Ridge Mountains and available for destination wedding photography worldwide… We specialize in creating modern + dynamic imagery for adventurous couples. Getting married or know someone getting married? We are now booking weddings, adventure engagement sessions & lifestyle portraits for 2017 and 2018! Drop us a line – info@amwstudios.com – let's chat! We can't wait to tell your story…